There's nothing more comfortable to wear to the parks than "athleisure" style clothes that will stand up to the elements and keep you properly outfitted for the 15,000 steps or so you'll be taking in an average park day. Thankfully, one of the premier athleisure brands in the market, lululemon, is coming to Disney Springs, so you can buy some cute, quality leggings to pair with your park tees. We've been monitoring the progress of this new retail location since before the extended closure, and now it's received signage ahead of its grand opening.
The signage seems simple, but sleek to reflect the brand's image, featuring the red omega-style logo and the store name.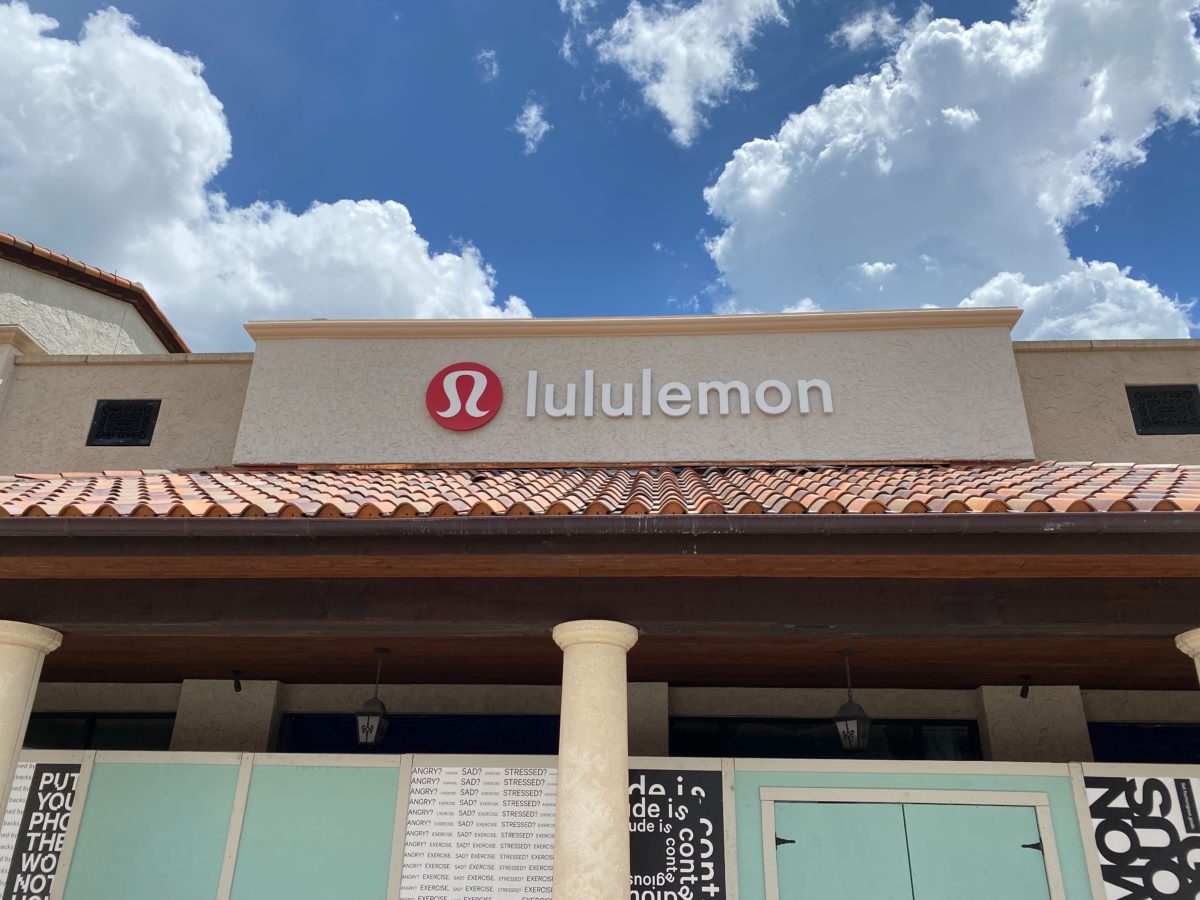 The top facade of the building was broken down and re-built to give it that pronounced backdrop for the logo, topped with moulding to match the rest of the exterior aesthetic of Town Center.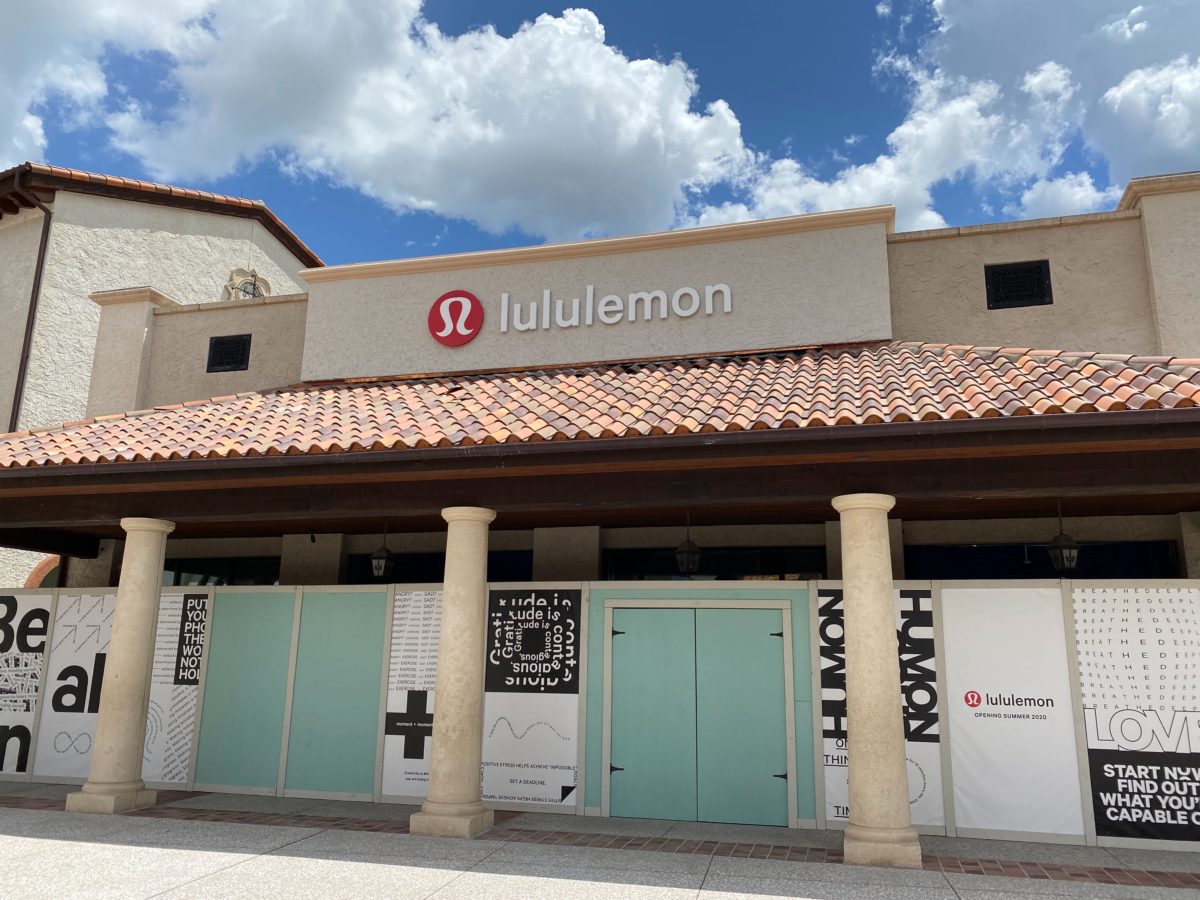 The new lululemon store is expected to open by the end of 2020.
lululemon also often hosts in-store classes, so if you can't make it to the 7:00 am yoga class out in the heat at your resort (I'm looking at you, Reel Spot at Disney's All-Star Movies…), you can probably pop in for an 11:00 AM class here on your non-park day. Of course, this depends on current health and safety regulations at the time of the store's grand opening.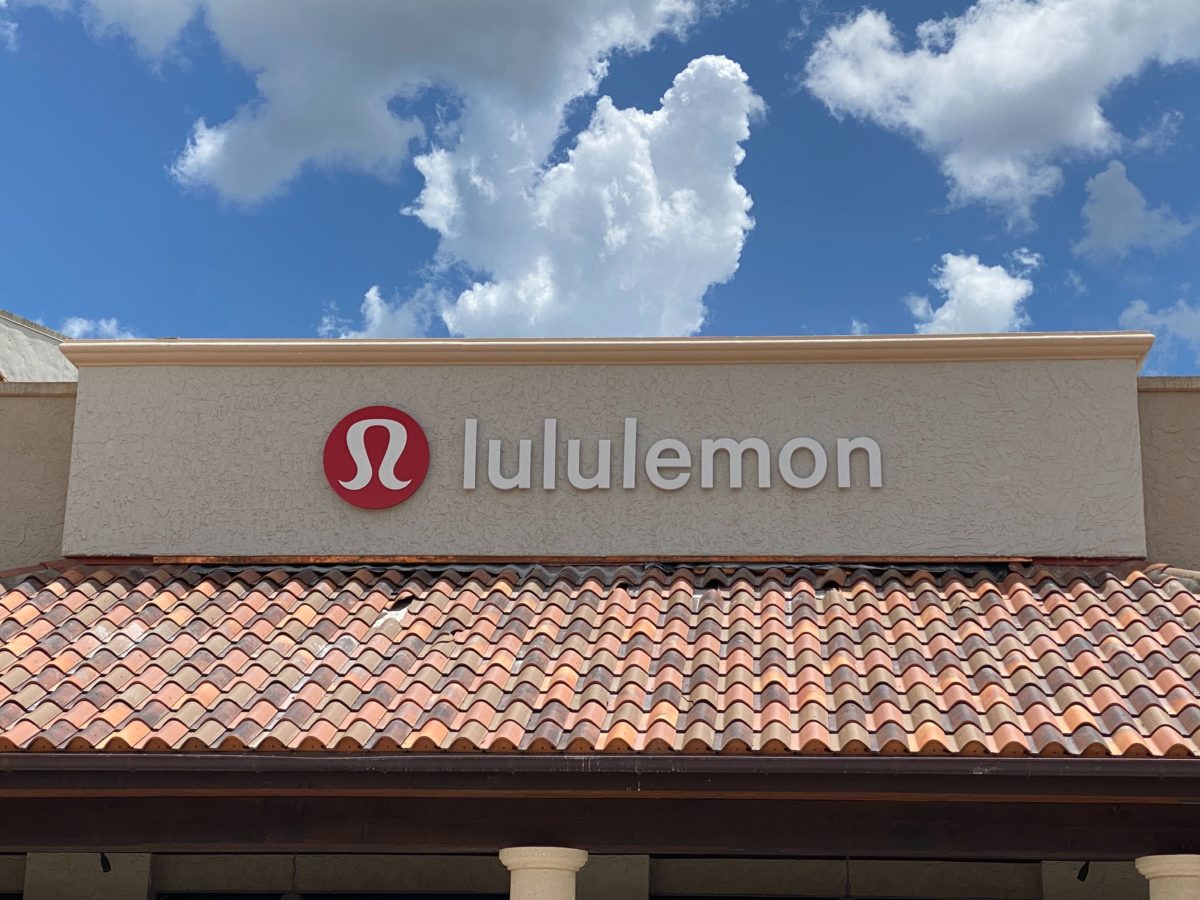 Are you looking forward to shopping at lululemon on your next Disney Springs? Let us know in the comments.