Over in The Lost Continent side of Universal's Islands of Adventure, a majestic and mythical creature stands tall and proud.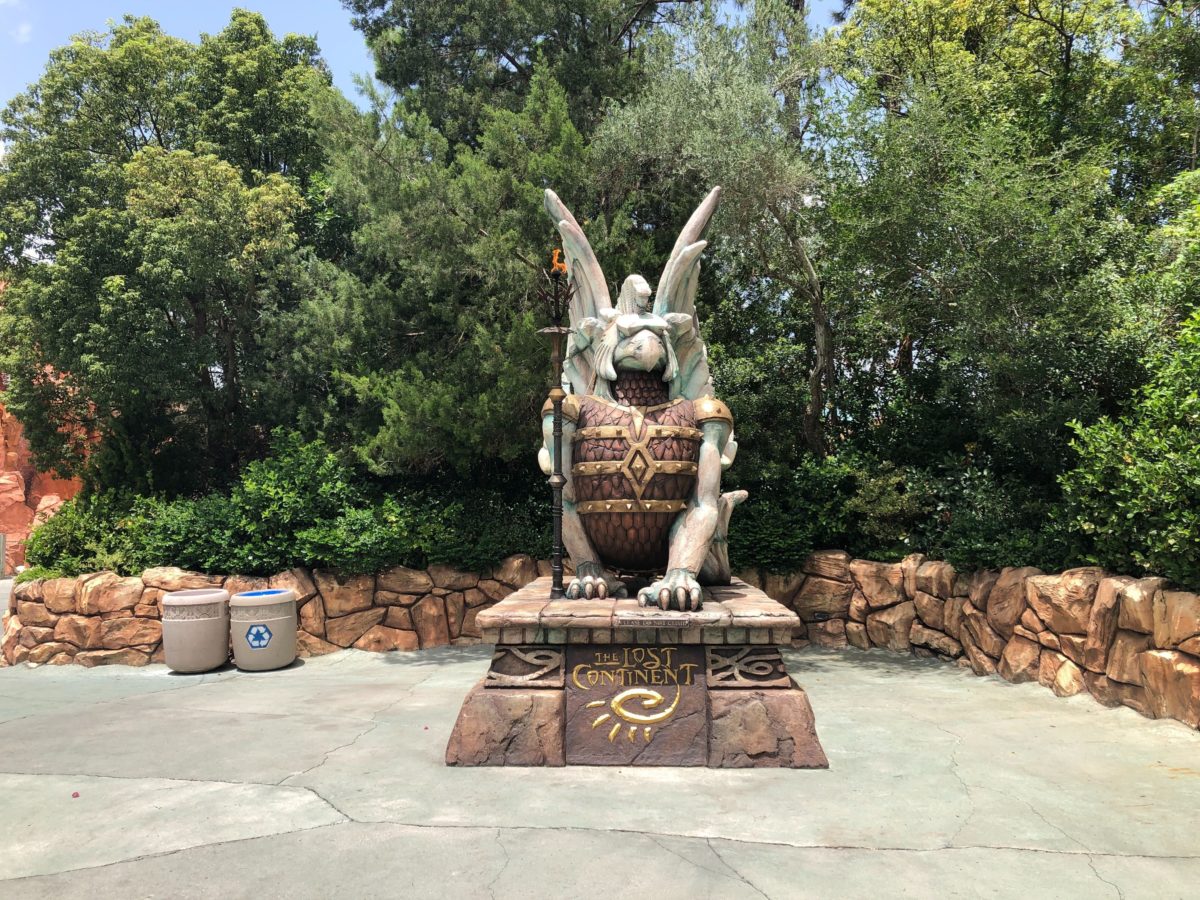 It's this impressive Griffin statue, which stands atop a pedestal welcoming guests into the magical land area of the park. We recently noticed he's been under refurbishment, and has emerged this week looking shinier and more attractive than ever. For reference, here is what he looked like last week…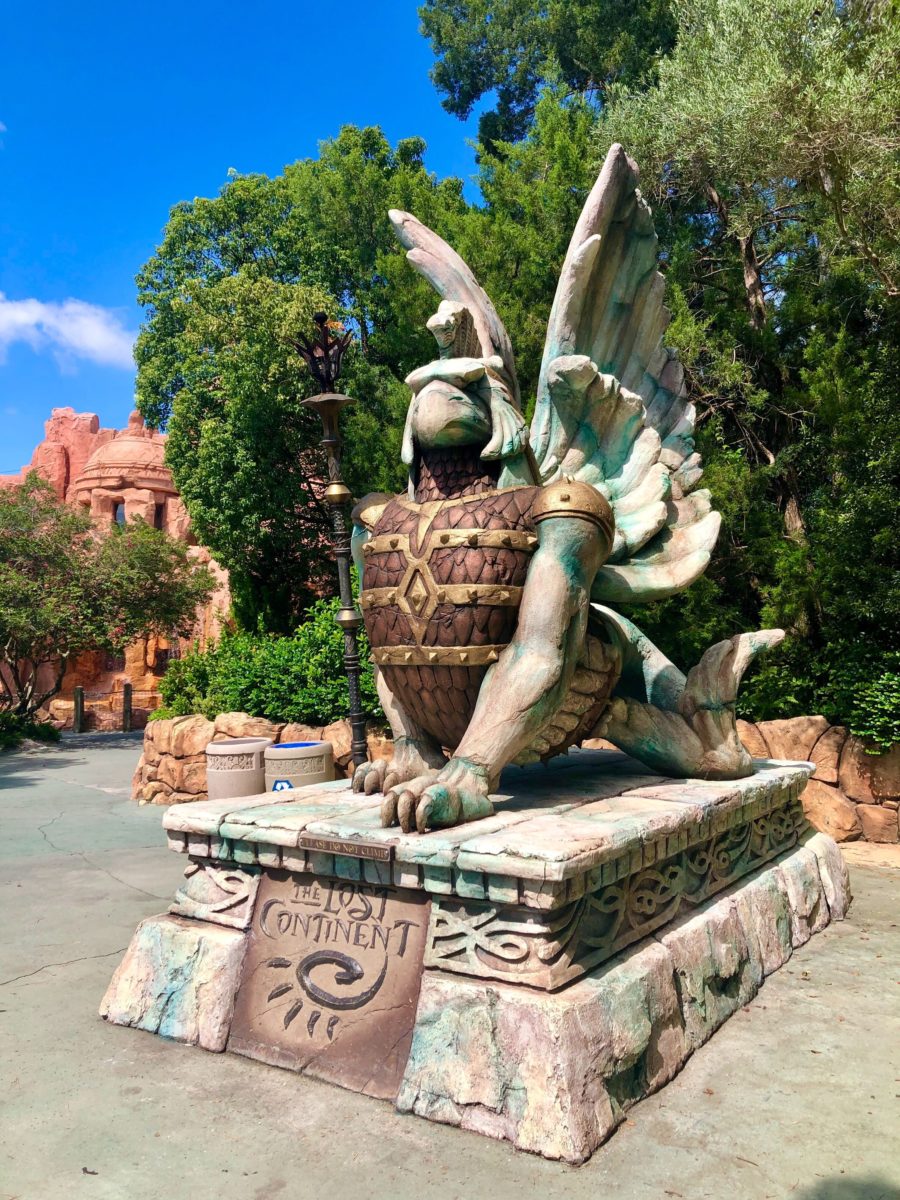 Now let's take a closer look at how he is looking, post-makeover…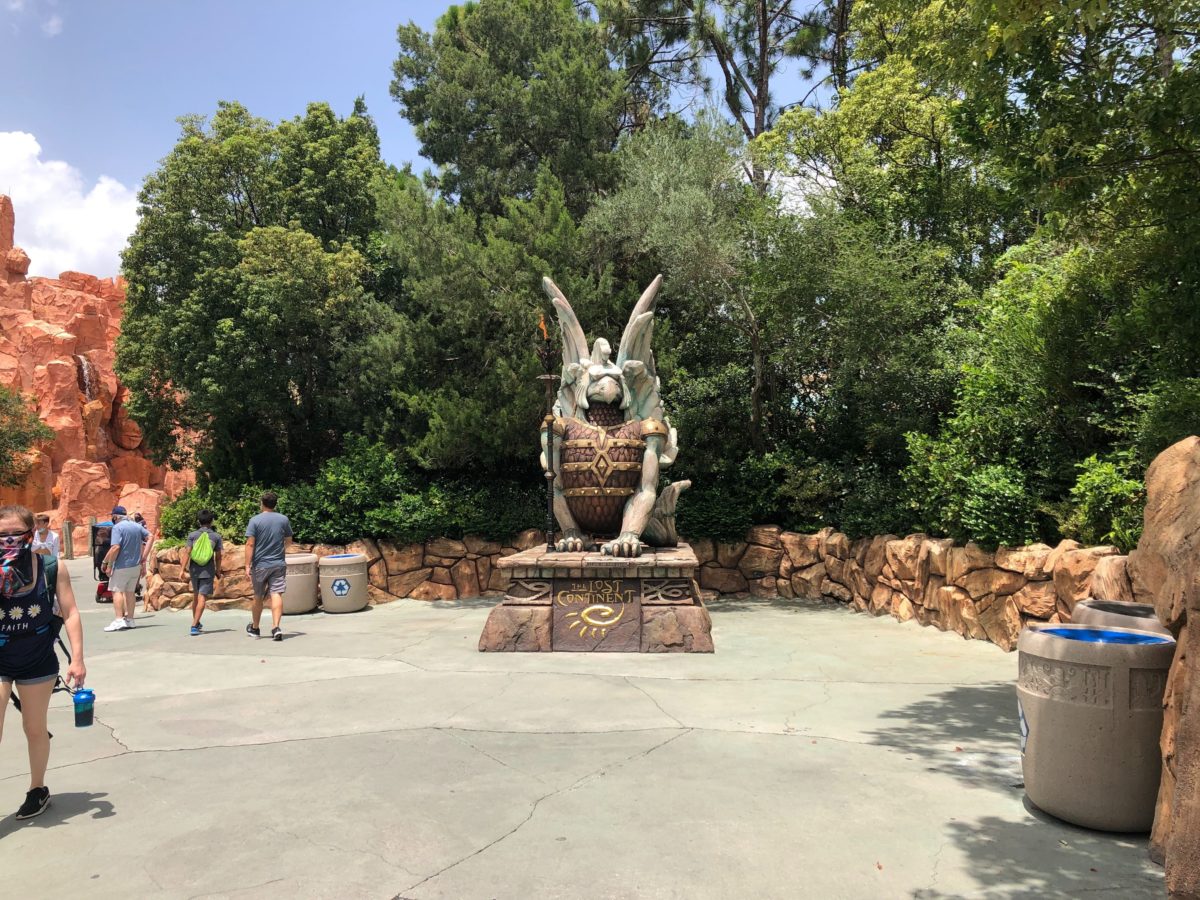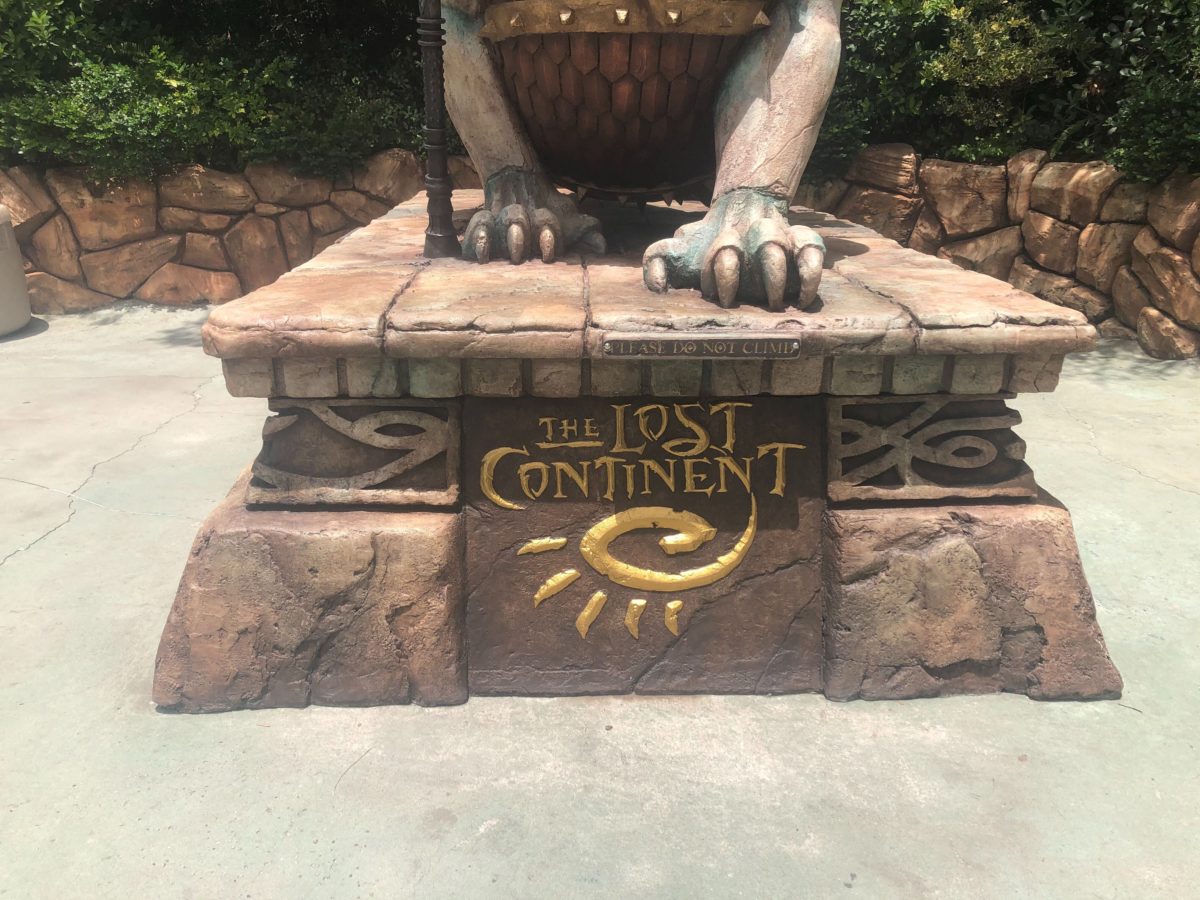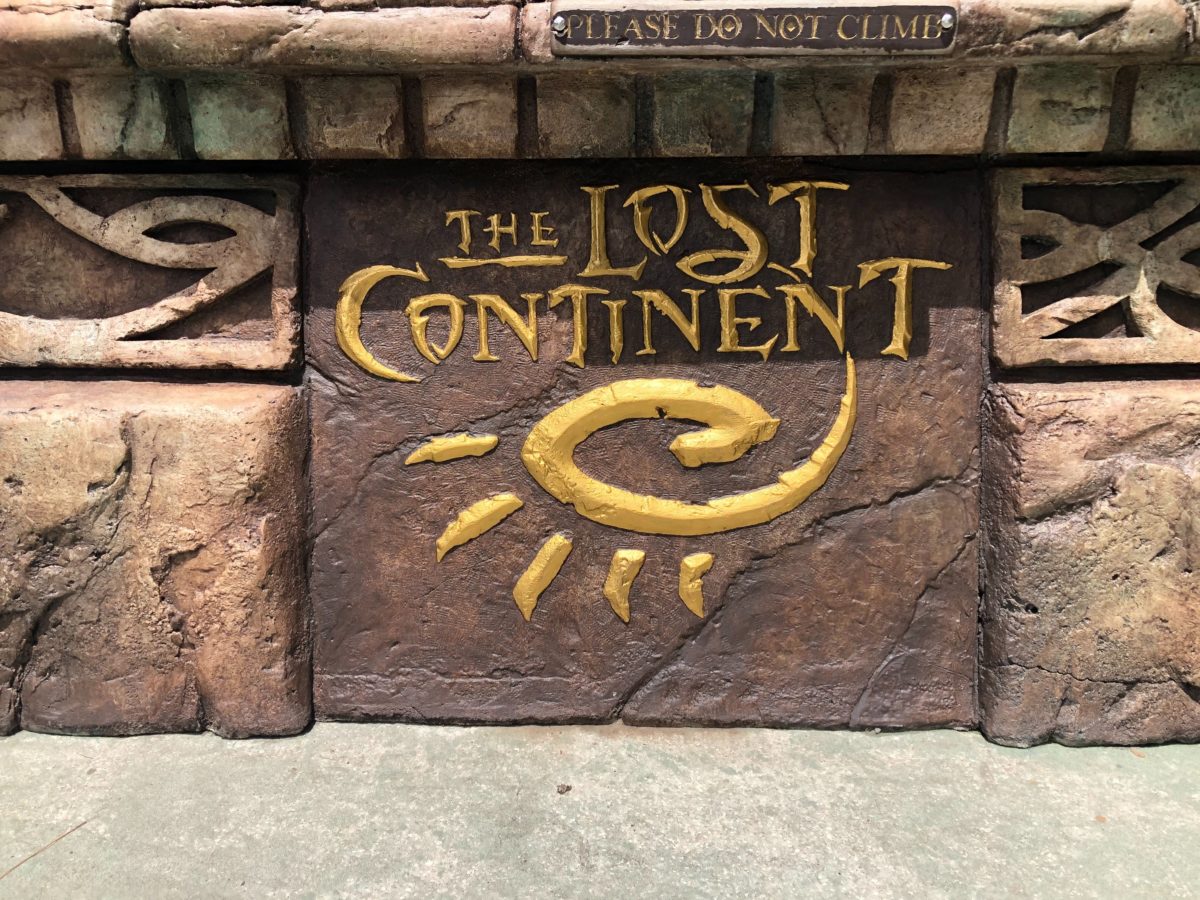 The first thing we are noticing is the dramatic gold paint covering "The Lost Continent" logo. With this extravagant-looking accent, the statue is already set out to be more shiny and magical than it did with the worn, gray color of before.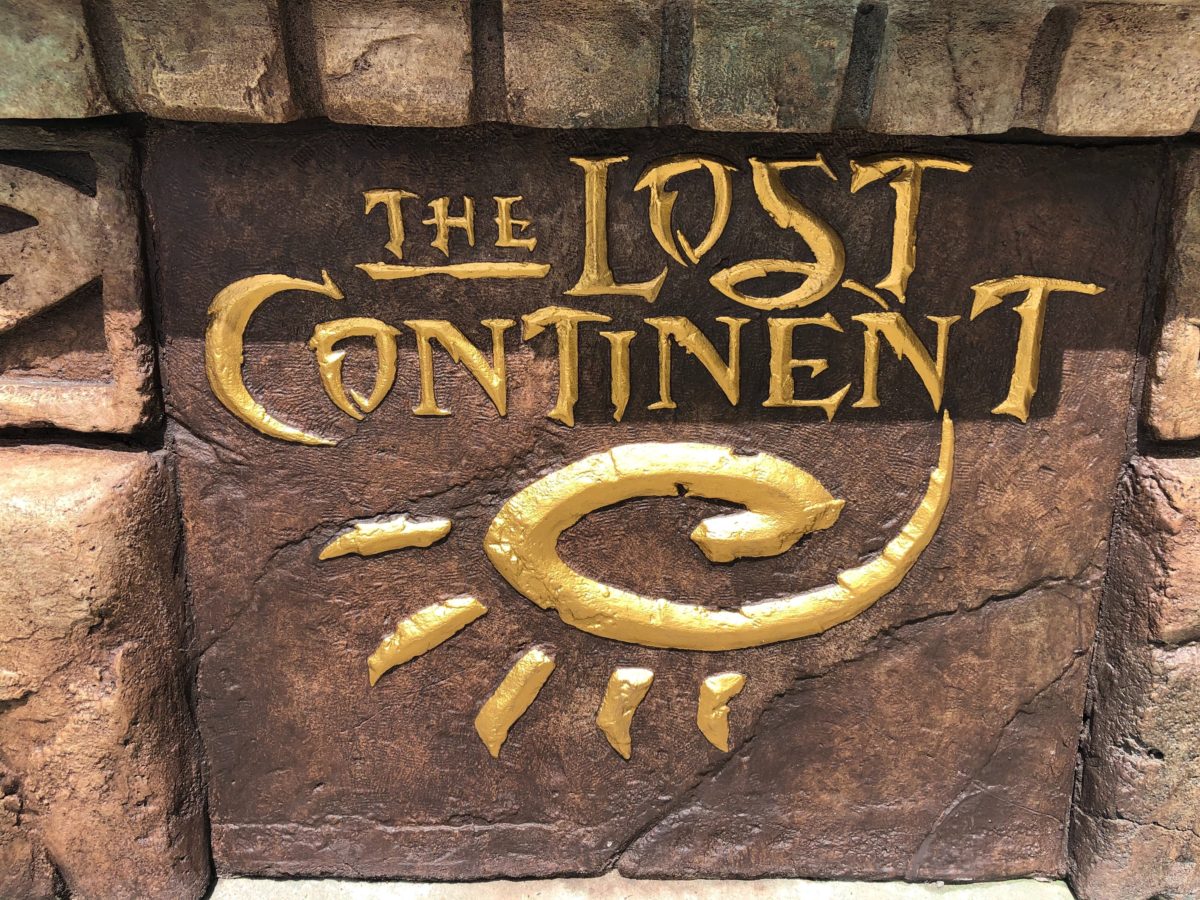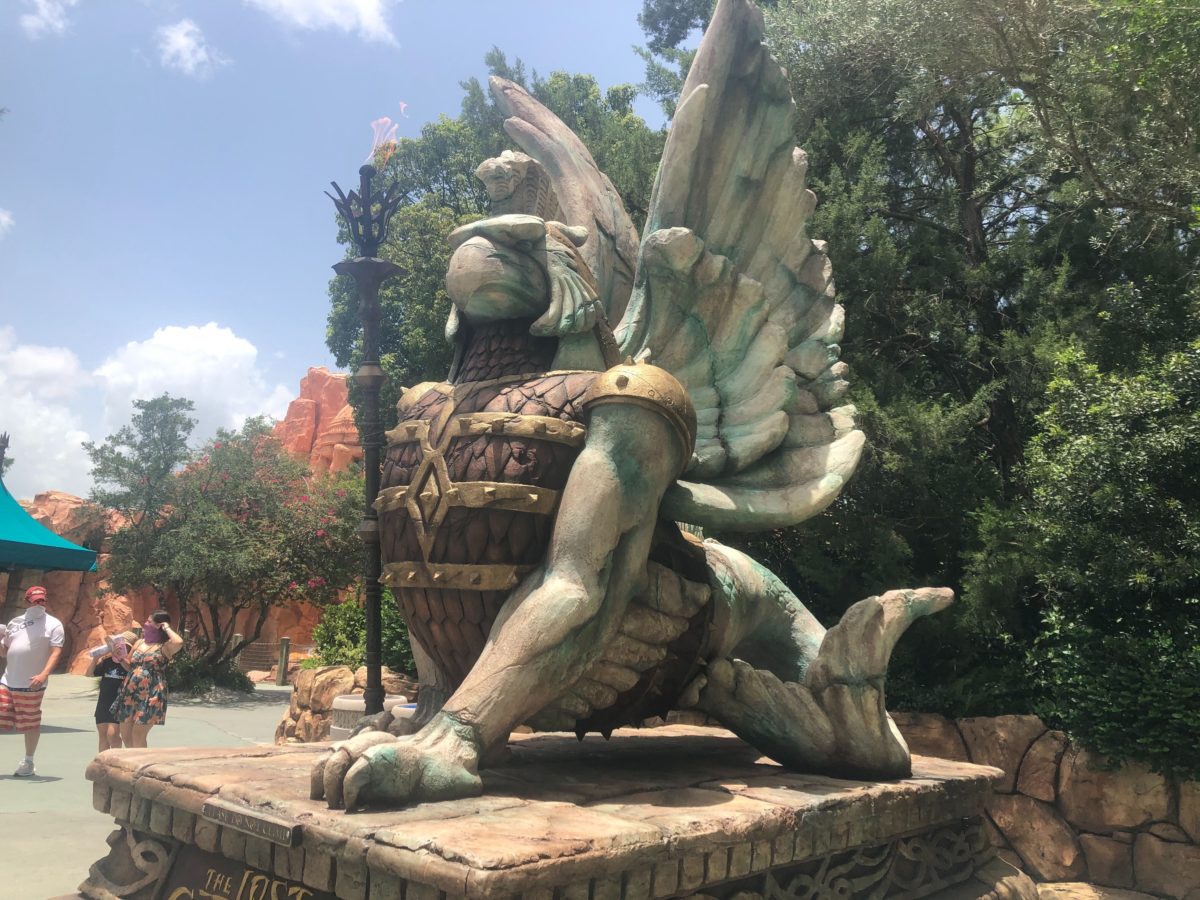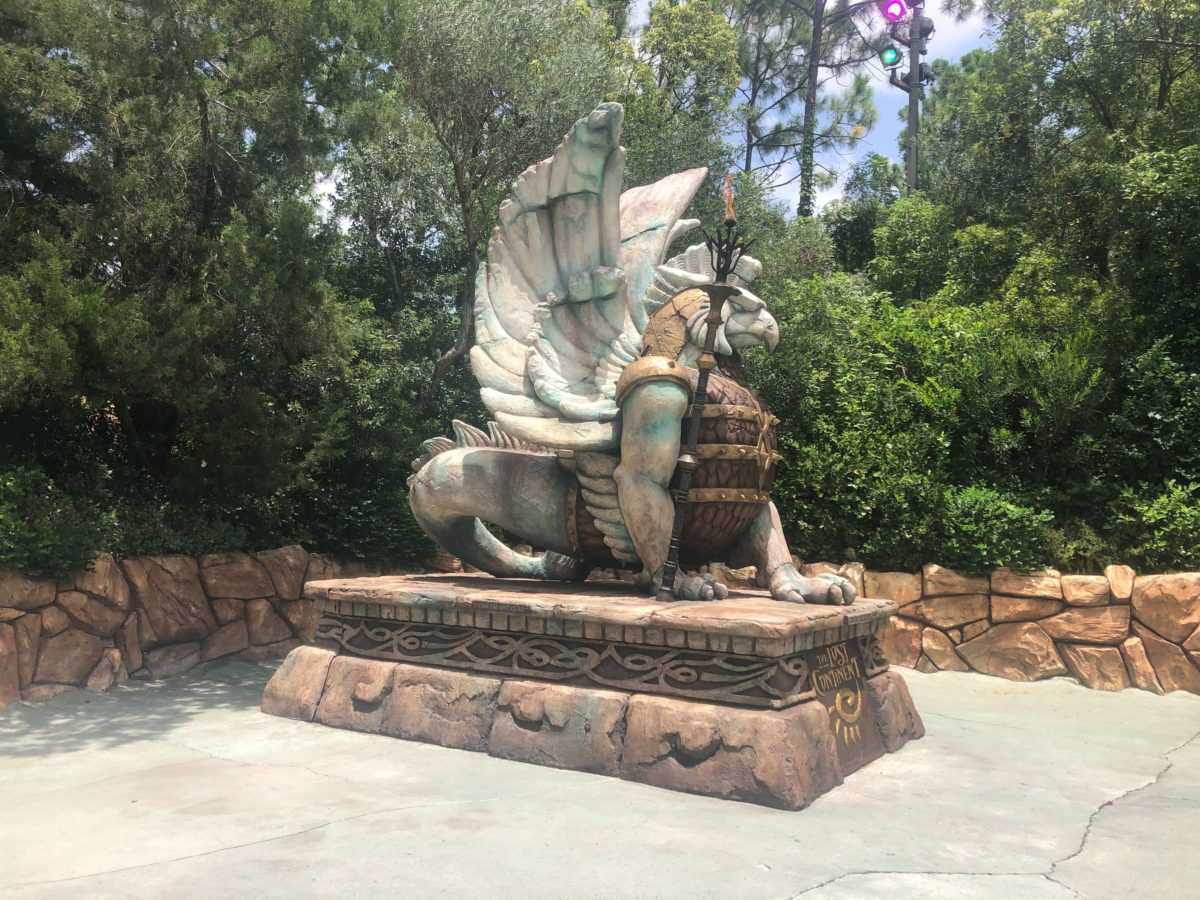 Another noticeable improvement can be identified on the pedestal on which the mighty flying warrior resides.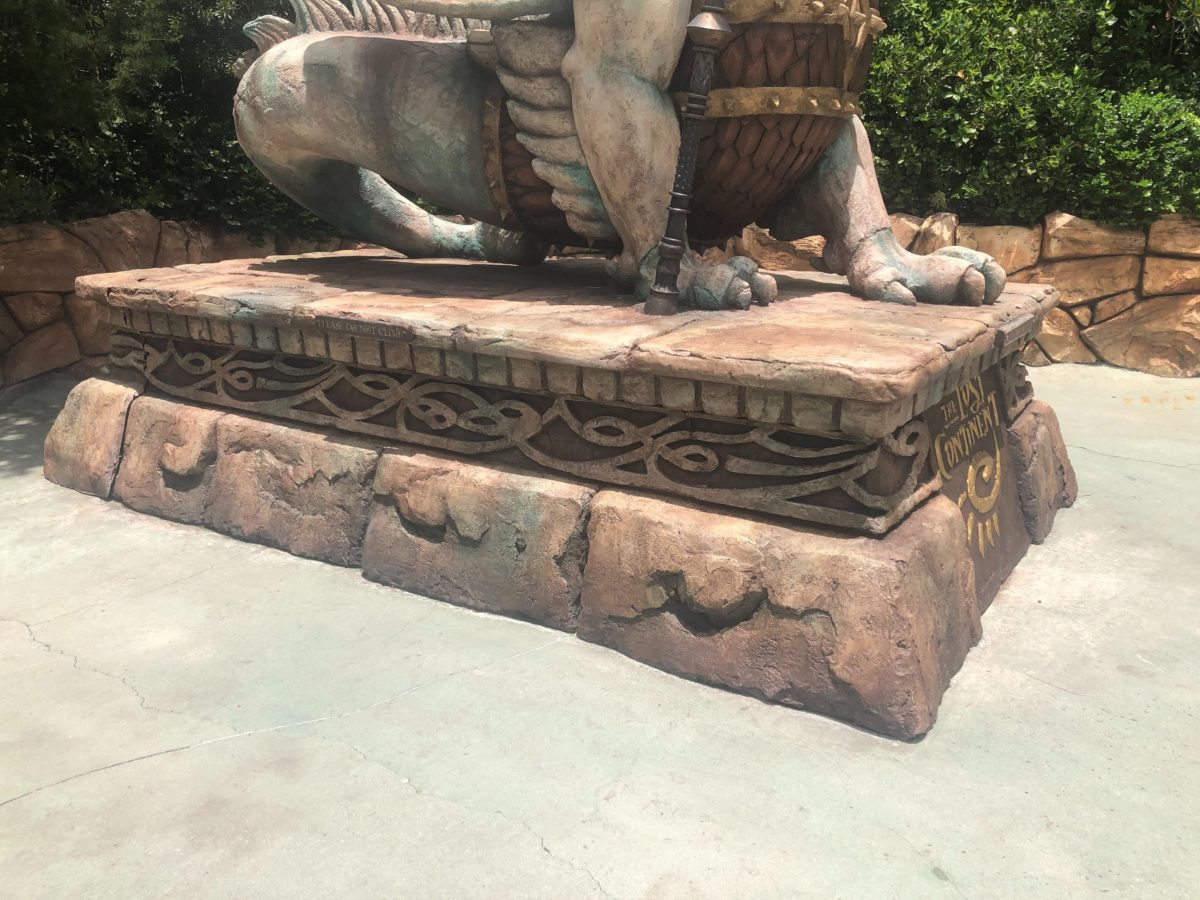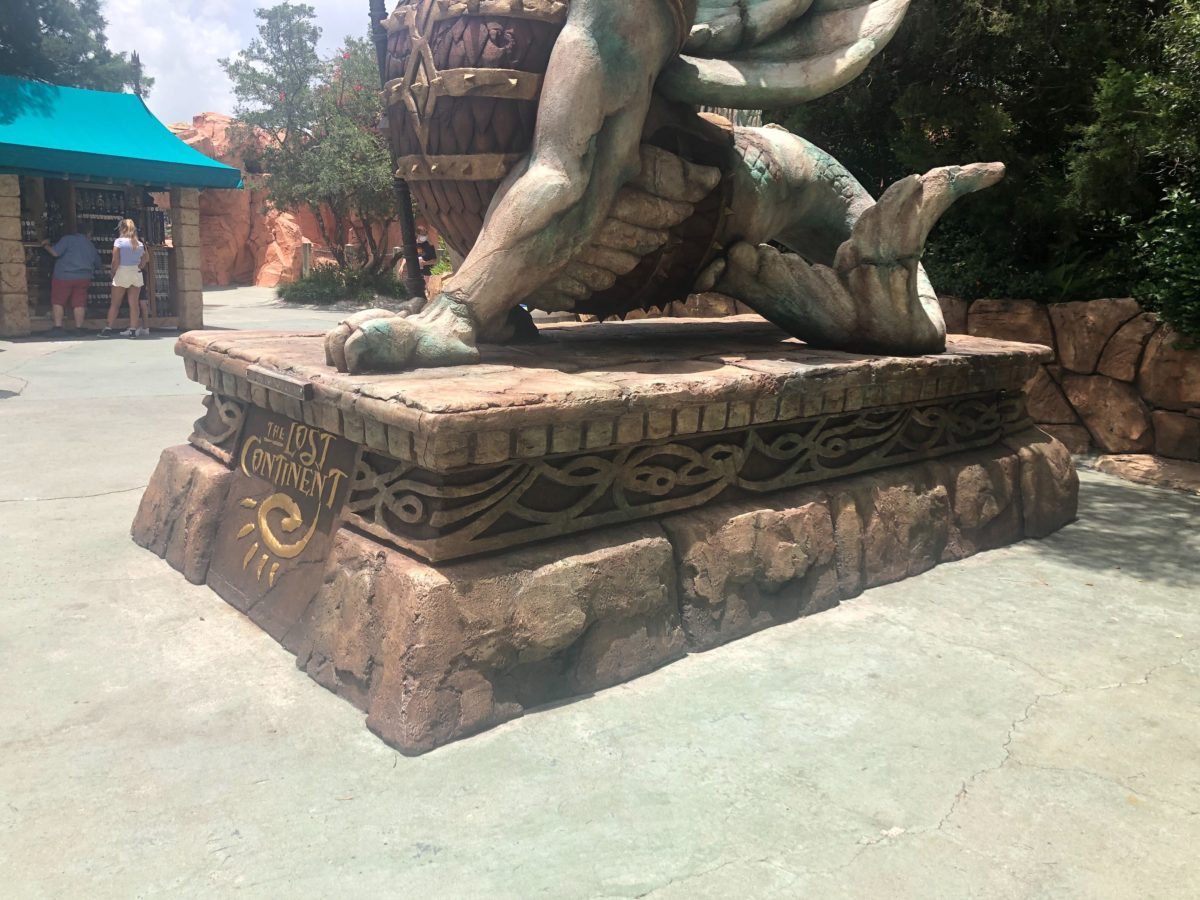 We can see a definite improvement in shading around the brickwork and medieval pattern of the pedestal, which should look exactly like rocks from a long, lost, time ago.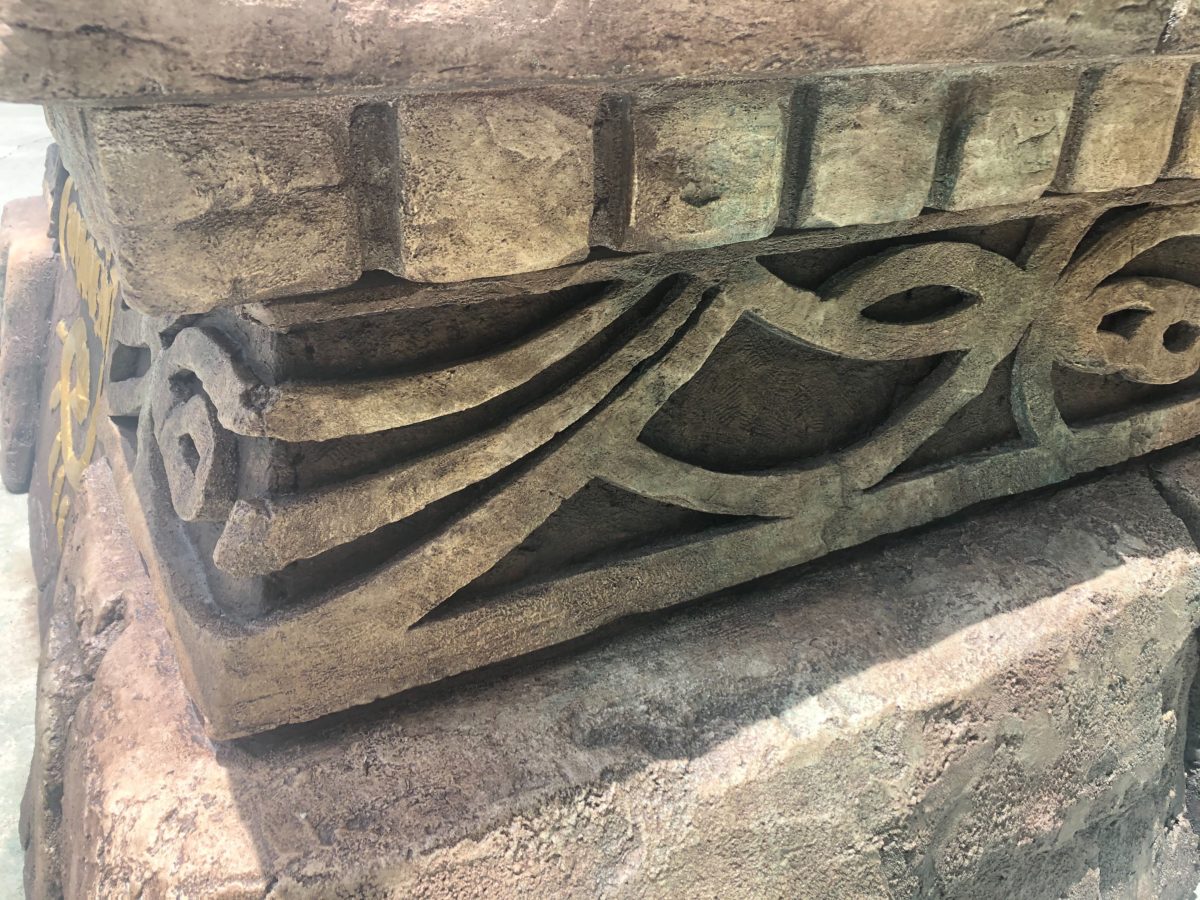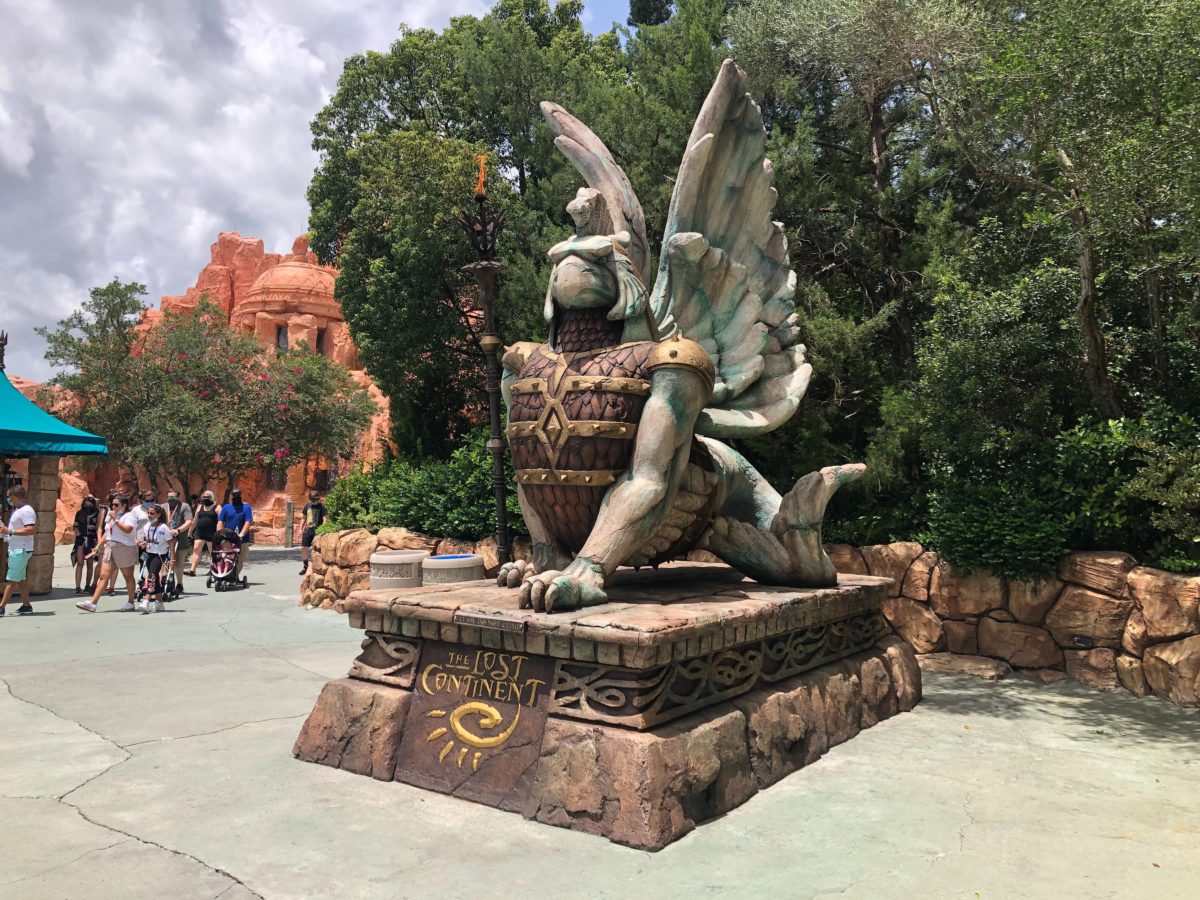 Are you a fan of the newly-improved Griffin in The Lost Continent? Be sure to show a sign of reverence next time you walk by.
Also in the way of improvements and additions across Universal's Islands of Adventure, have you seen the latest construction progress on the upcoming "Velocicoaster" over in Jurassic Park yet?