Another day, another update as work continues at Island of Adventure's yet-to-be-announced "Velocicoaster." We've been incredibly impressed by how quickly this coaster has come together, so let's take a look at the latest progress.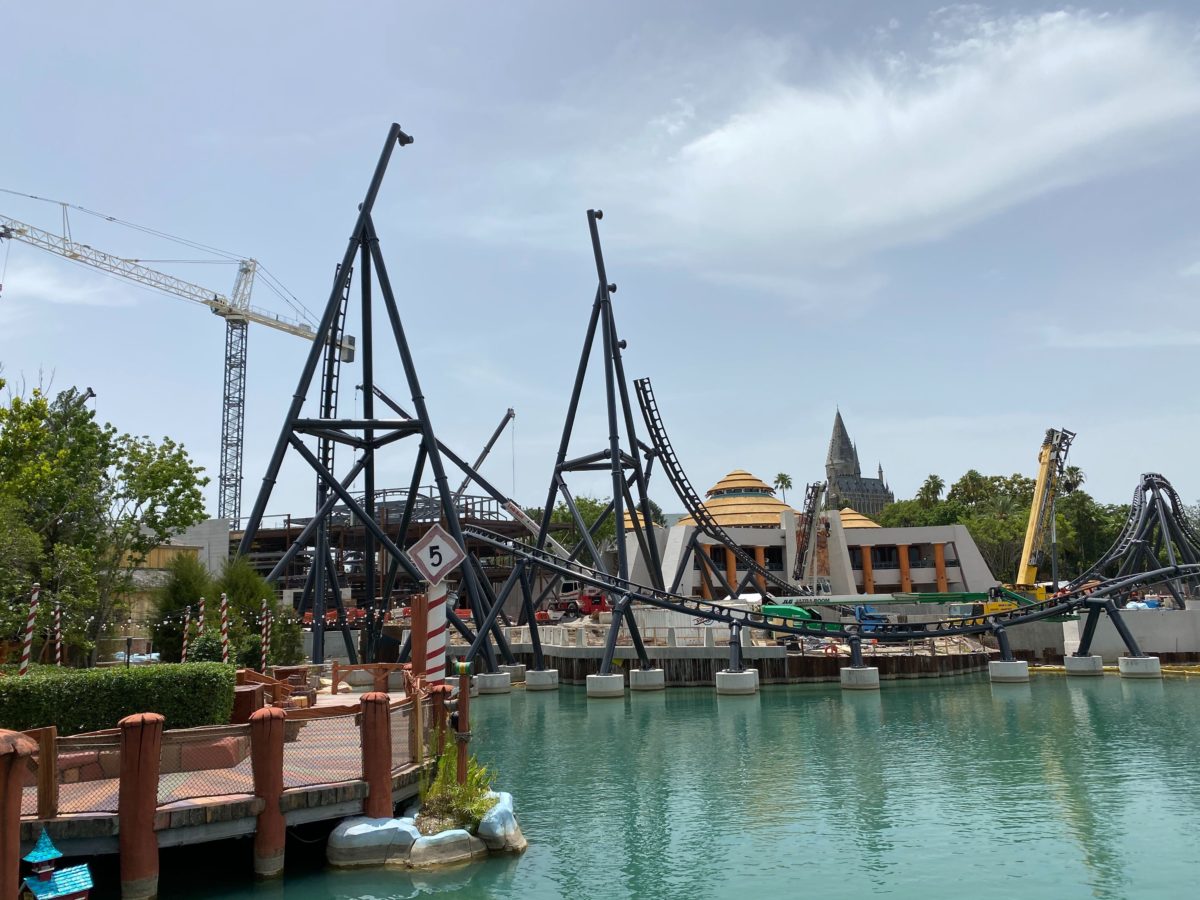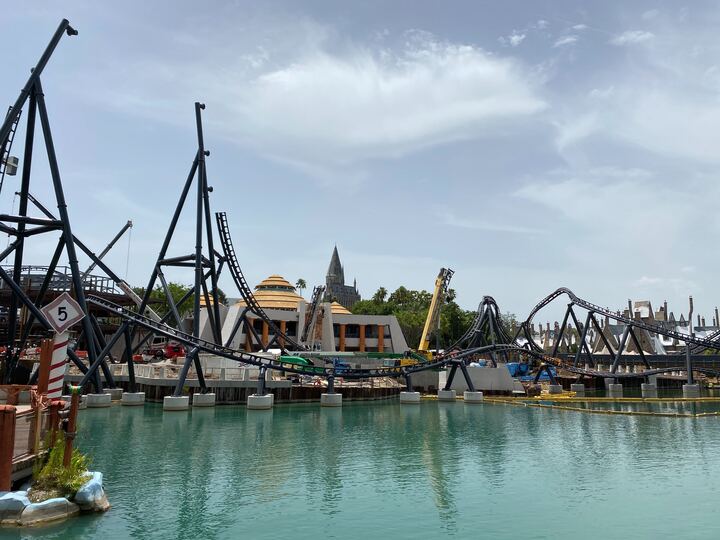 We'll start by checking out the progress from across the lagoon, where we see pieces of banking track leading up the supports in place. From the layout that we've seen so far, we're assuming that this will be the highest part of the coaster.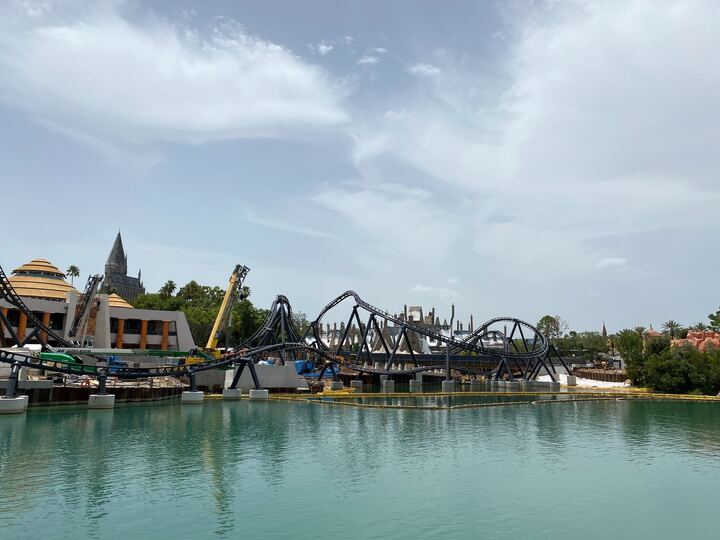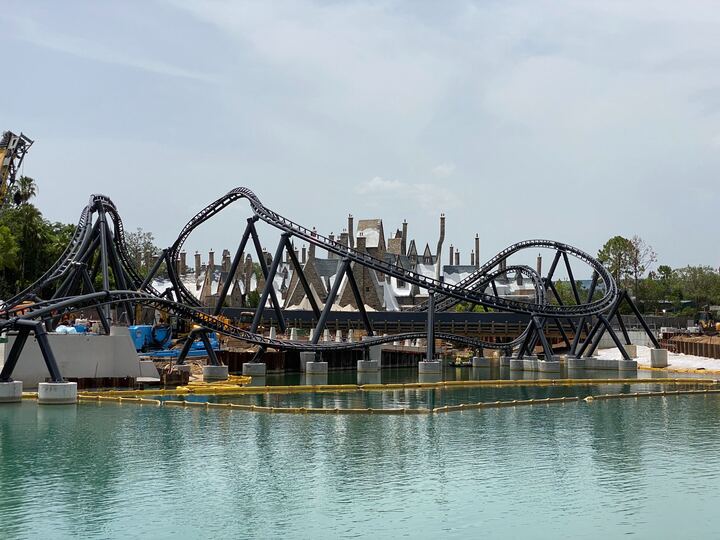 Not much work hasn't been done on the oscillating helix itself.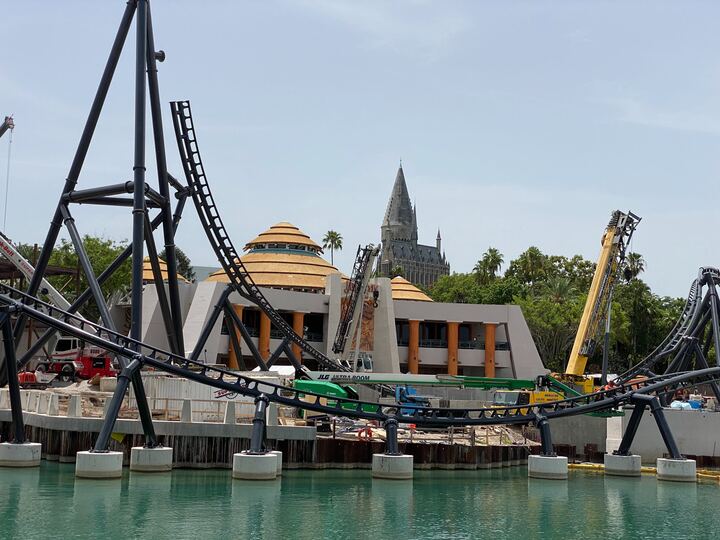 The area around Jurassic Park Discovery Center didn't see much progress from yesterday, so let's move into the area around The Burger Digs.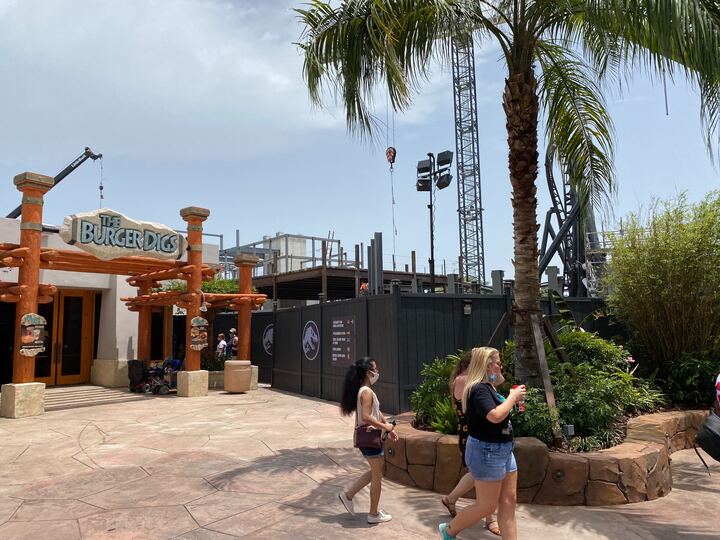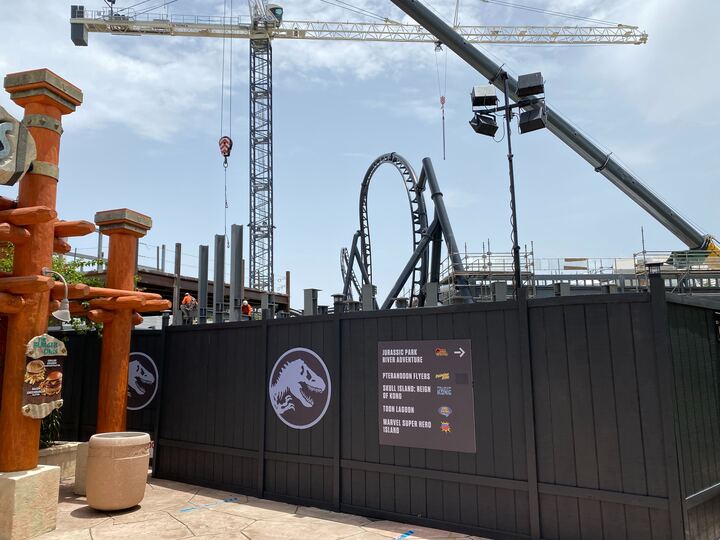 In a change from last night, outside The Burger Digs, we see metal support beams have gone up outside the presumed show building, these are likely to help enclose this section of the track.
From this angle, we can even see a construction worker hooked up the new beams.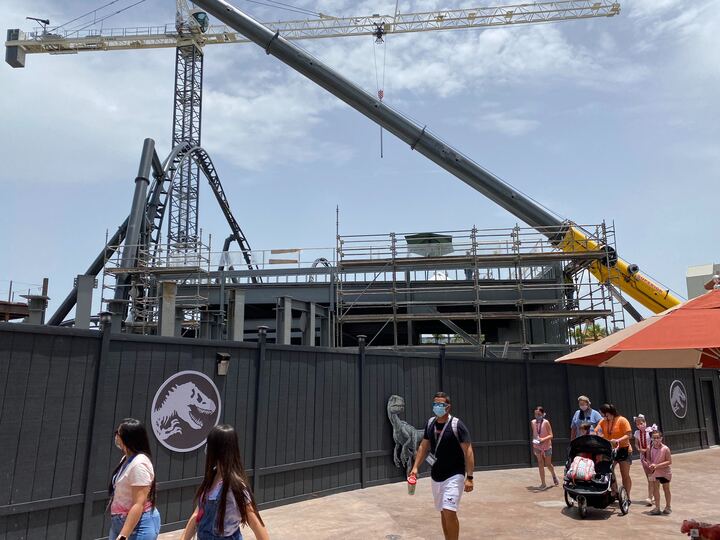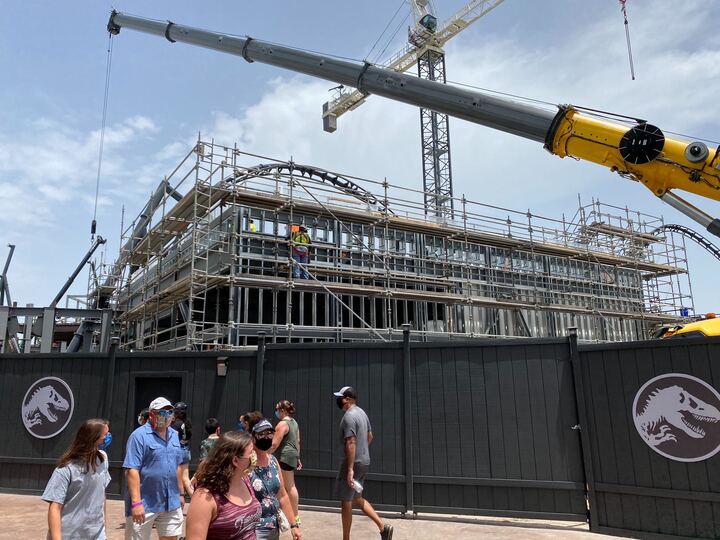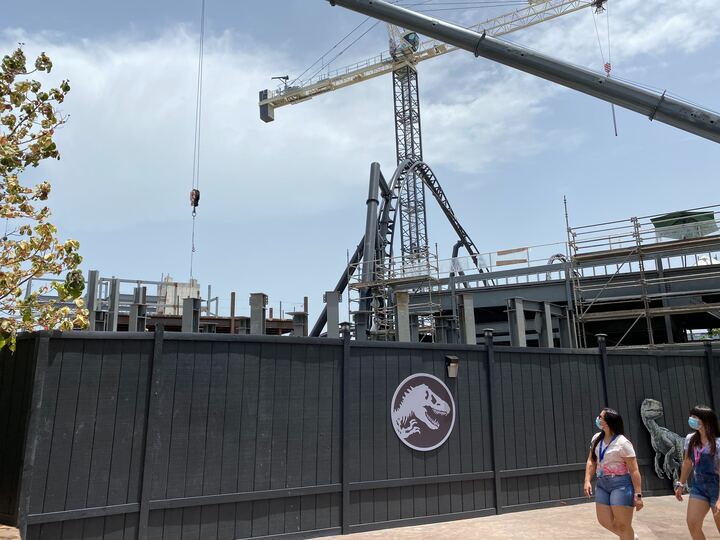 These unique angles show us just how close that track comes to the show building.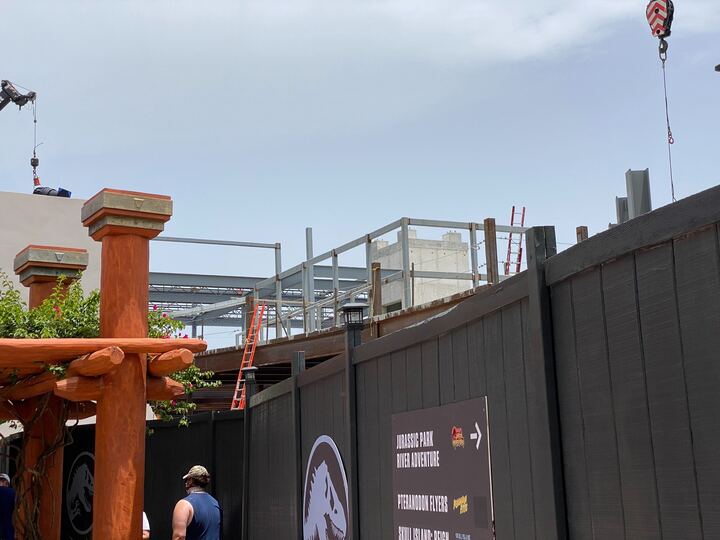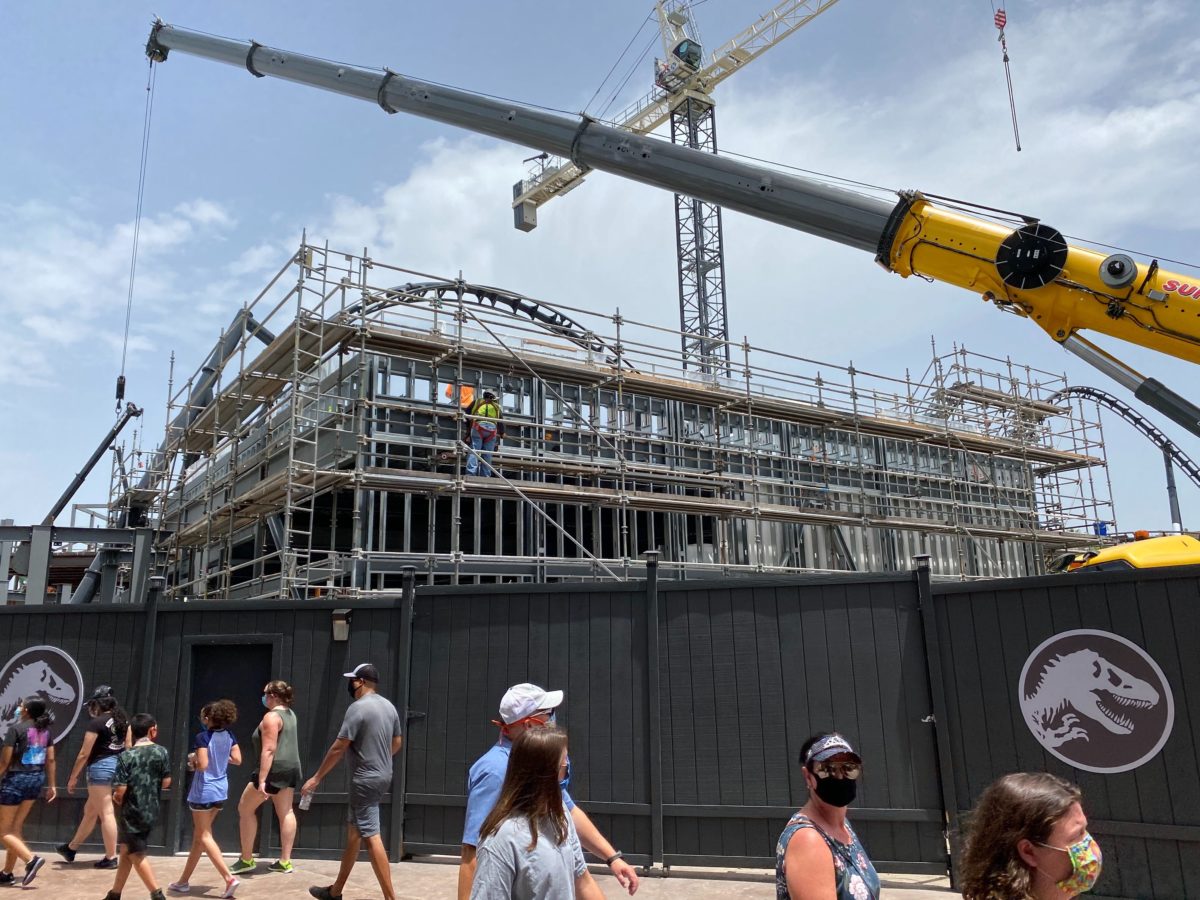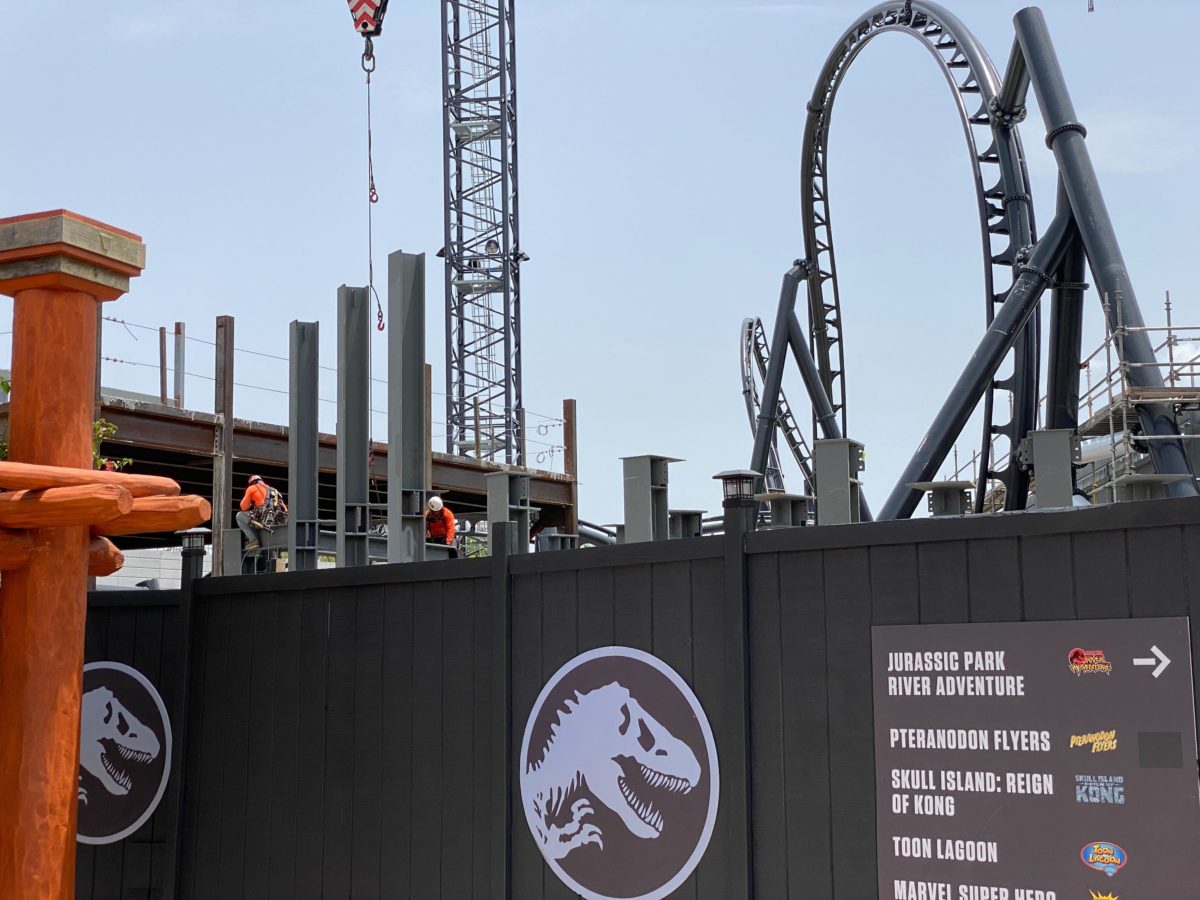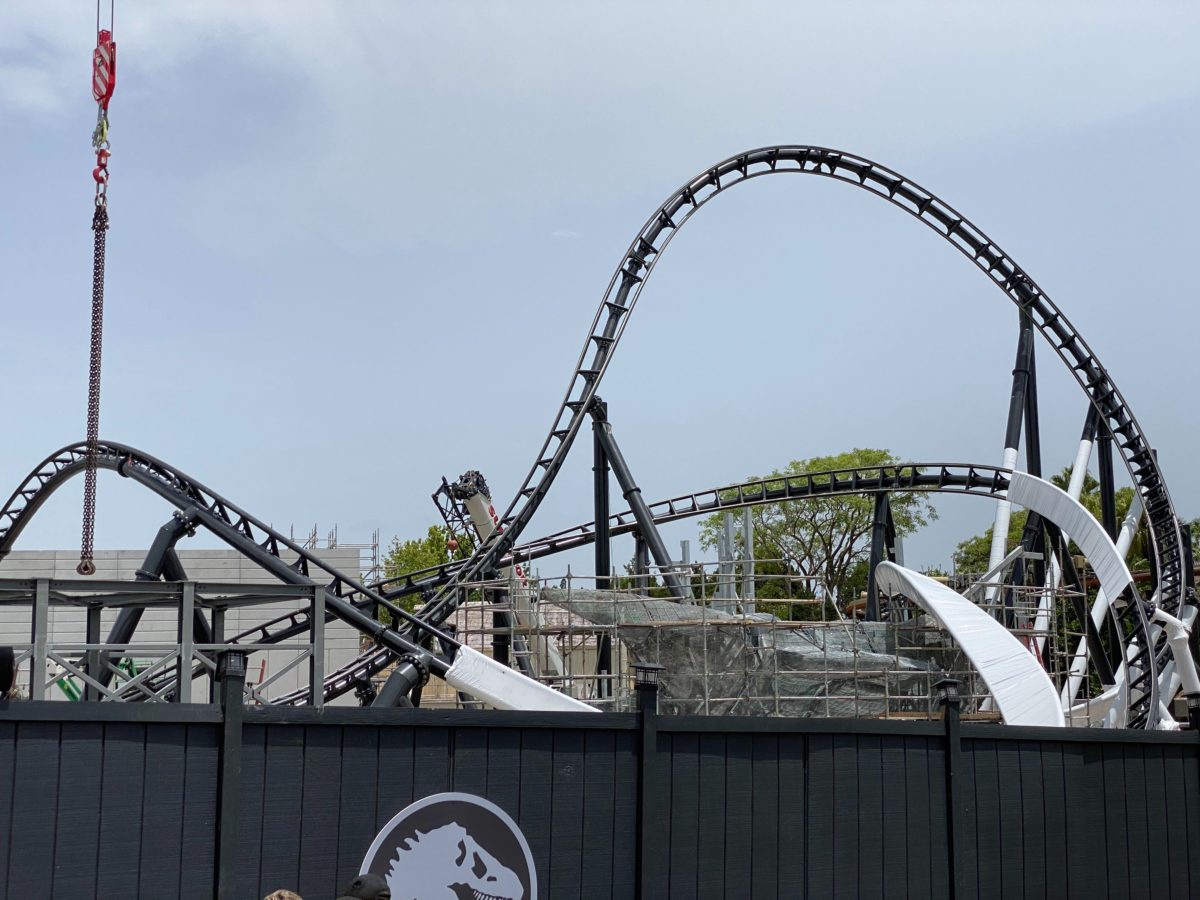 There are multiple interesting things going on in the picture above. First, the sections of track that are currently wrapped in white protective material, and secondly, a view of the rock work.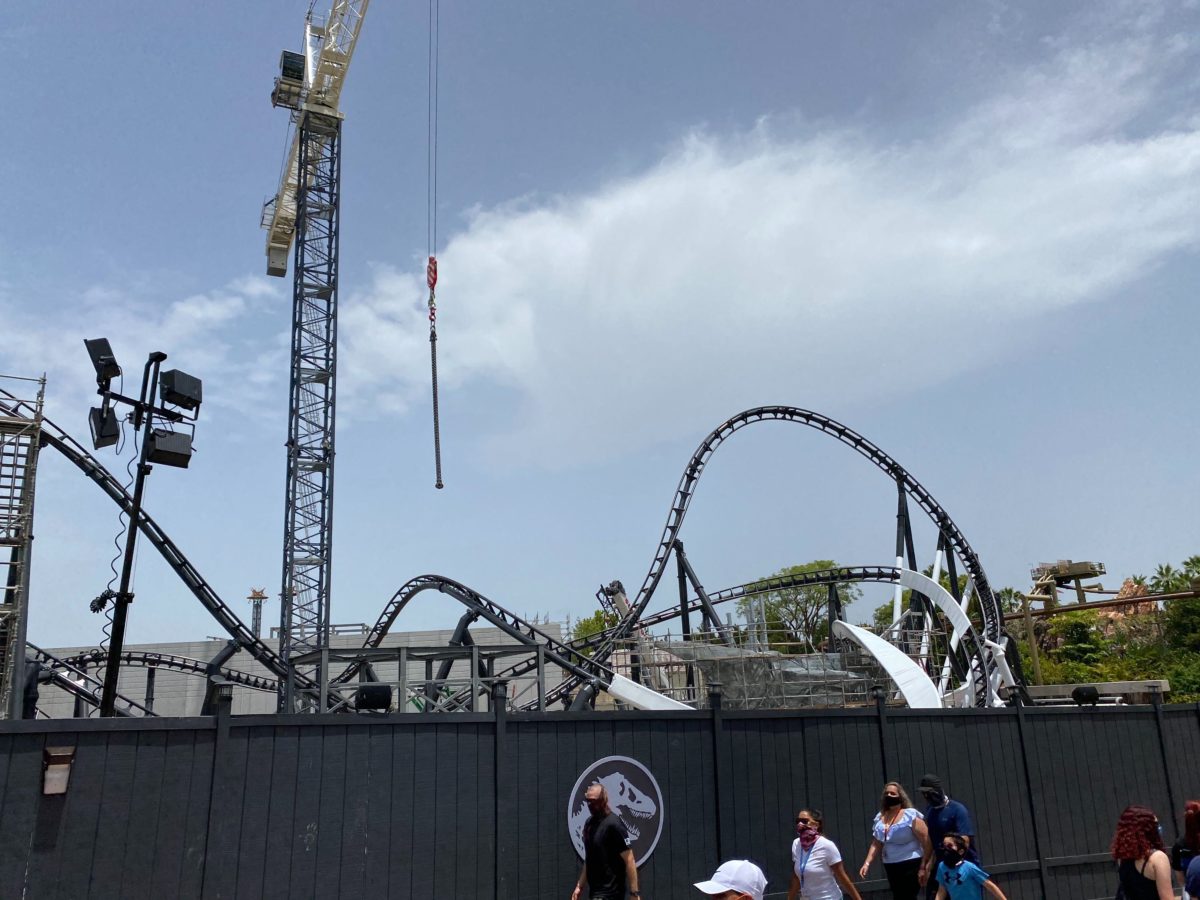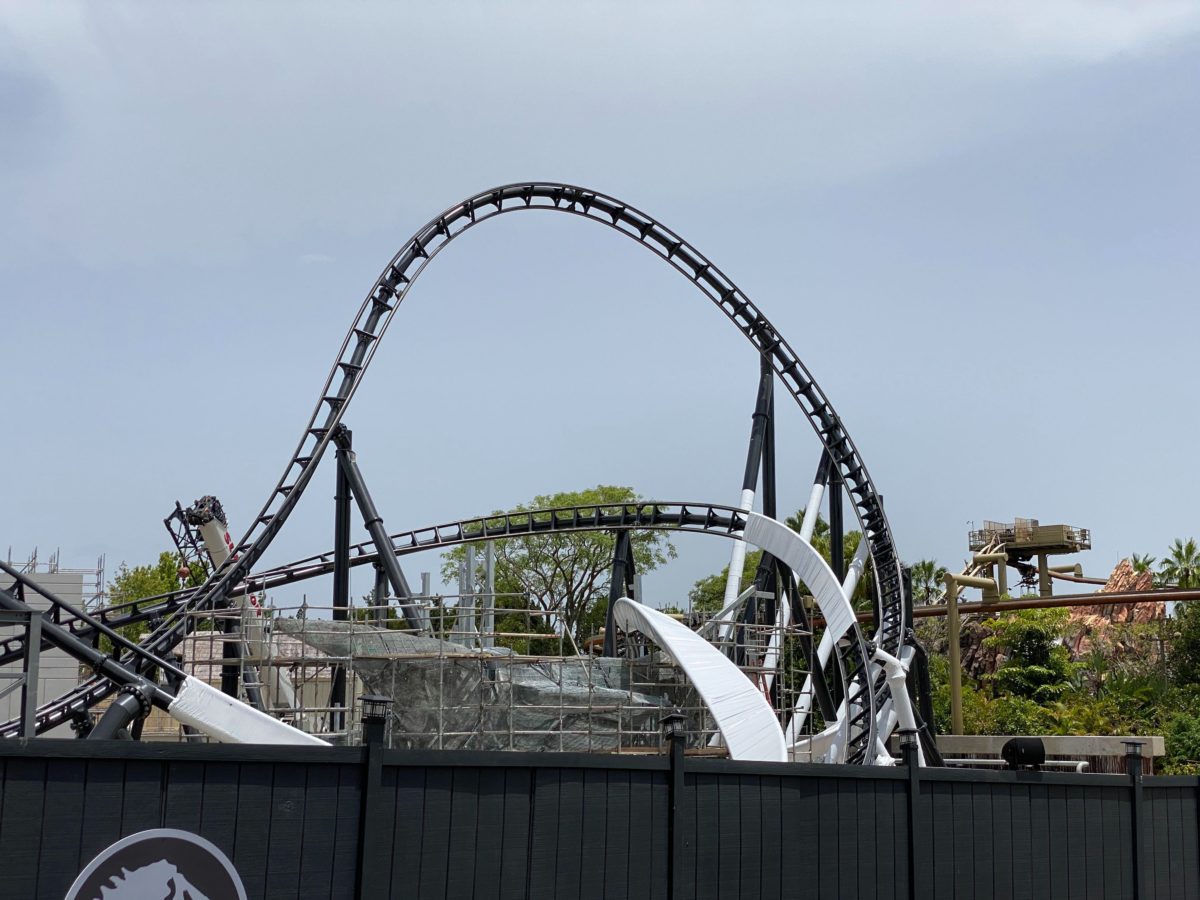 Zooming out, it may be easier to see the rock work from this angle as it tends to blend in with the brown supports.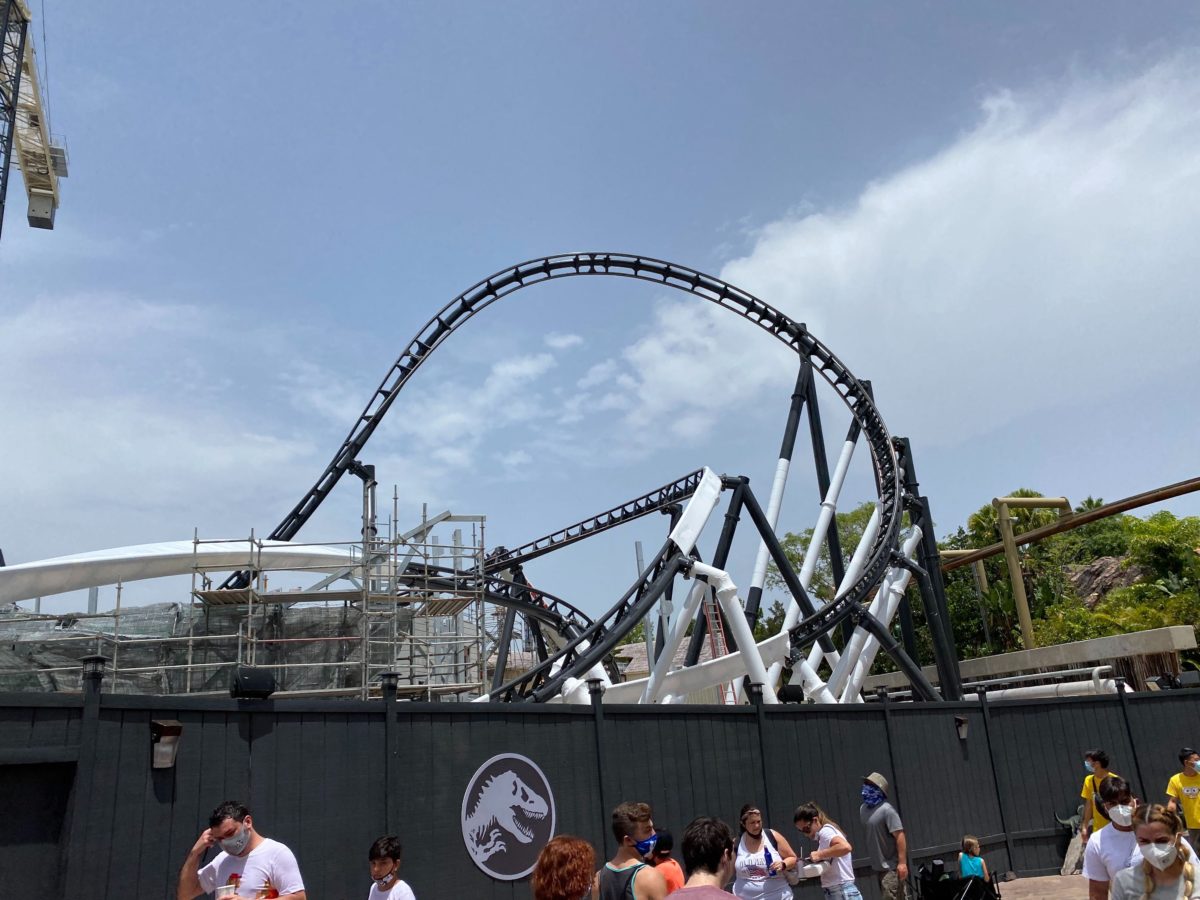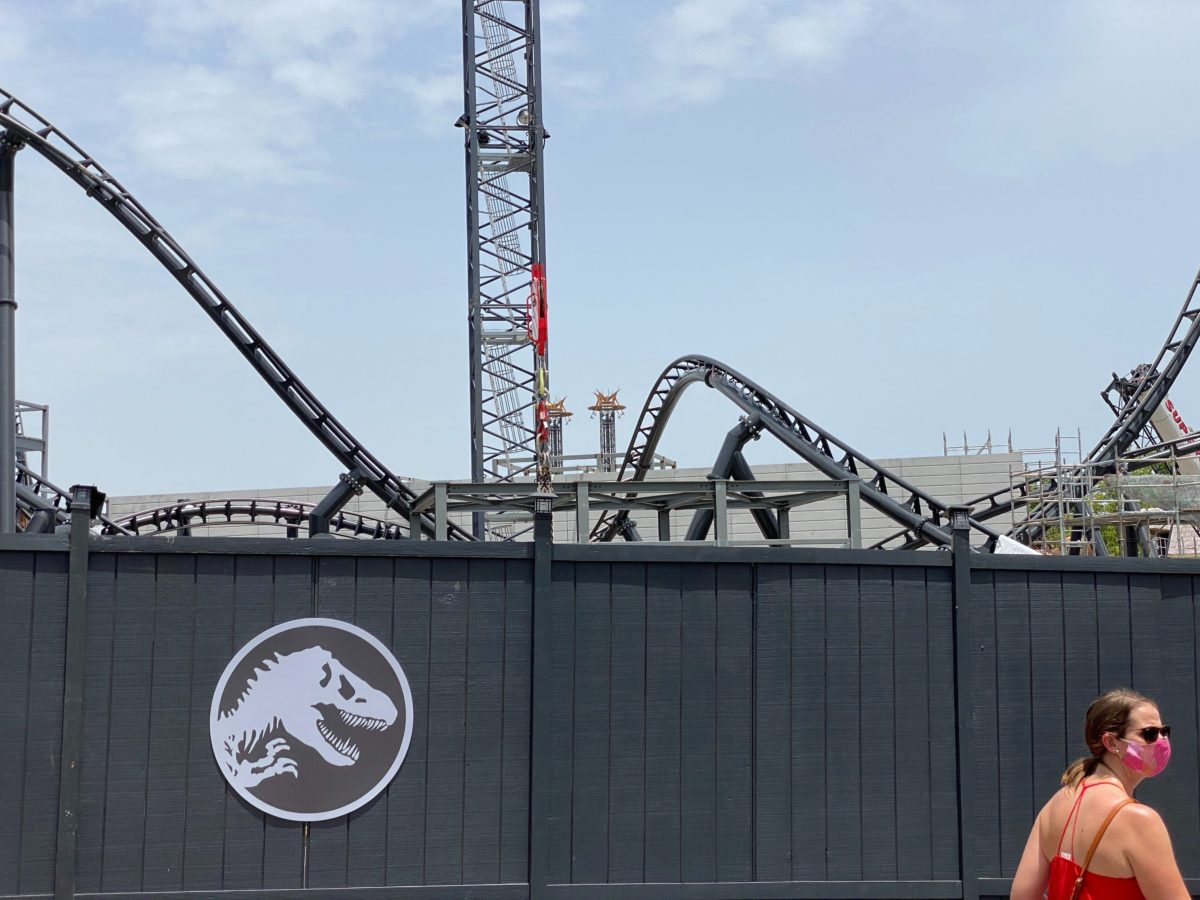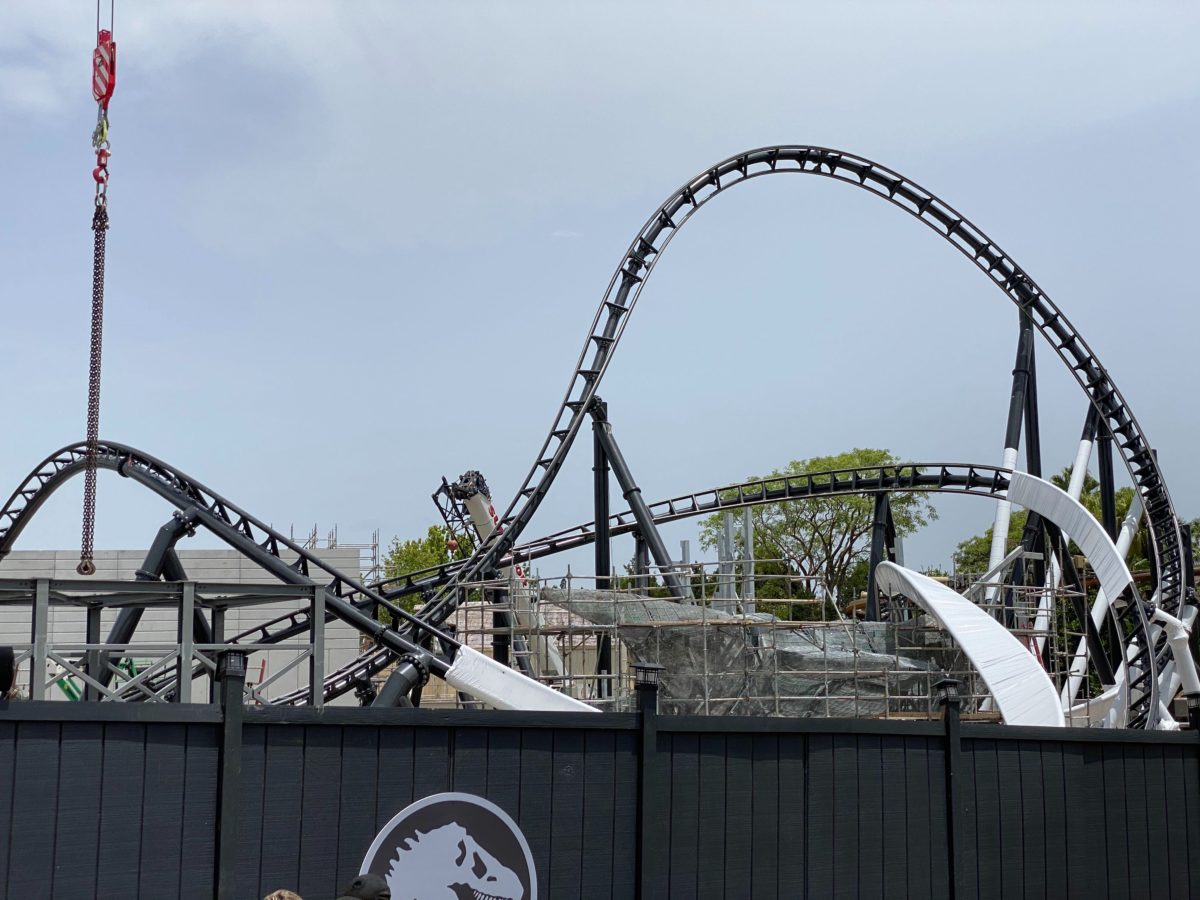 From this angle, we see the rock work silhouette better and that end piece looks very dinosaur-tail shaped to me…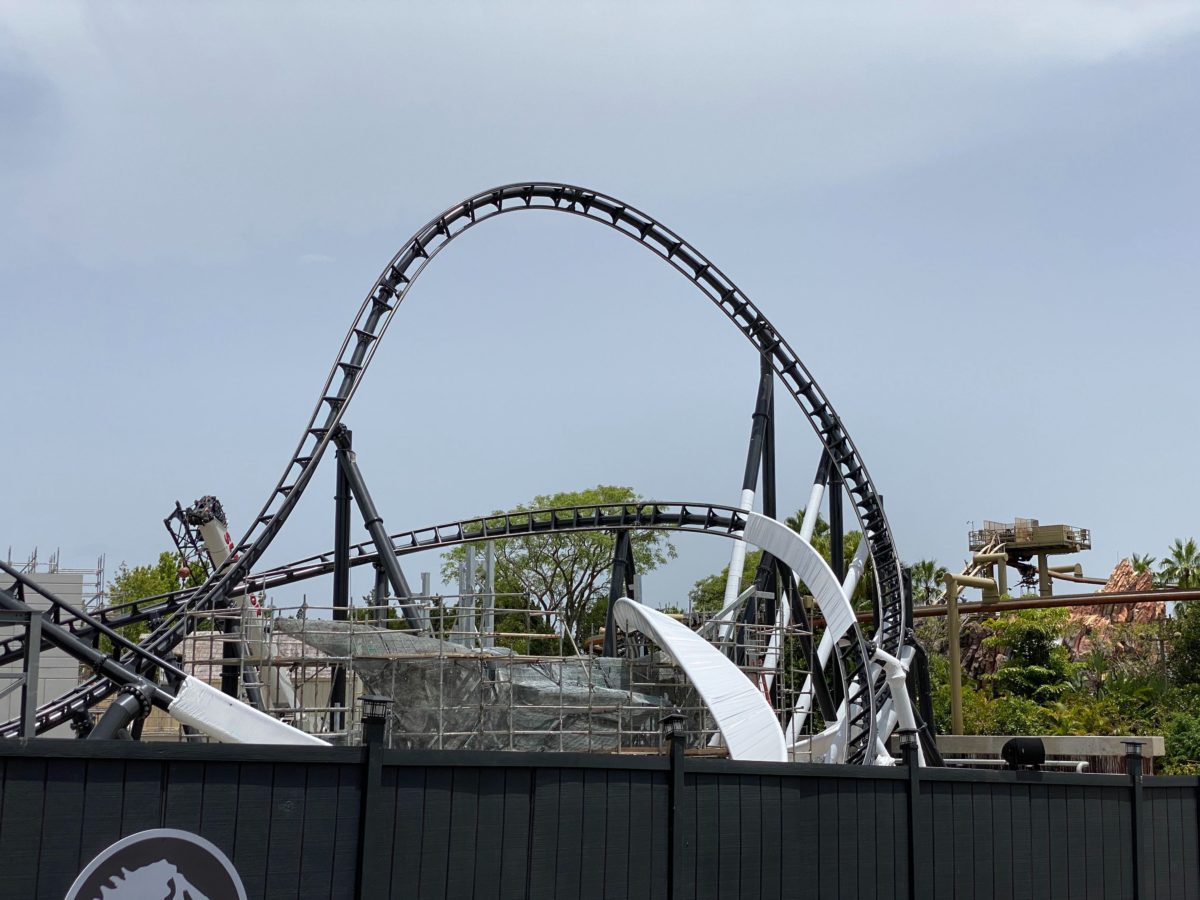 Do you think this could be our dino? Whatever it is, we're enjoying watching it take shape as work continues to progress at a rapid speed over in Universal's Island of Adventure.
Of course, if our photo report isn't enough for you, be sure to check out our walking tour through Universal's Island of Adventure as we video the construction happening right before our eyes!
Want even more Universal Studios news? Check out our newest website, Universal Parks News Today, for all the latest updates on Universal Parks across the globe! And follow us on social via our YouTube channel, plus Twitter, Instagram, and Facebook.