The all new Jurassic Park "Velocicoaster" at Universal's Islands of Adventure has been steadily continuing on with construction now that the parks have reopened up. This currently unnamed coaster has been under construction since last year, and we've been constantly checking out what progress has been made.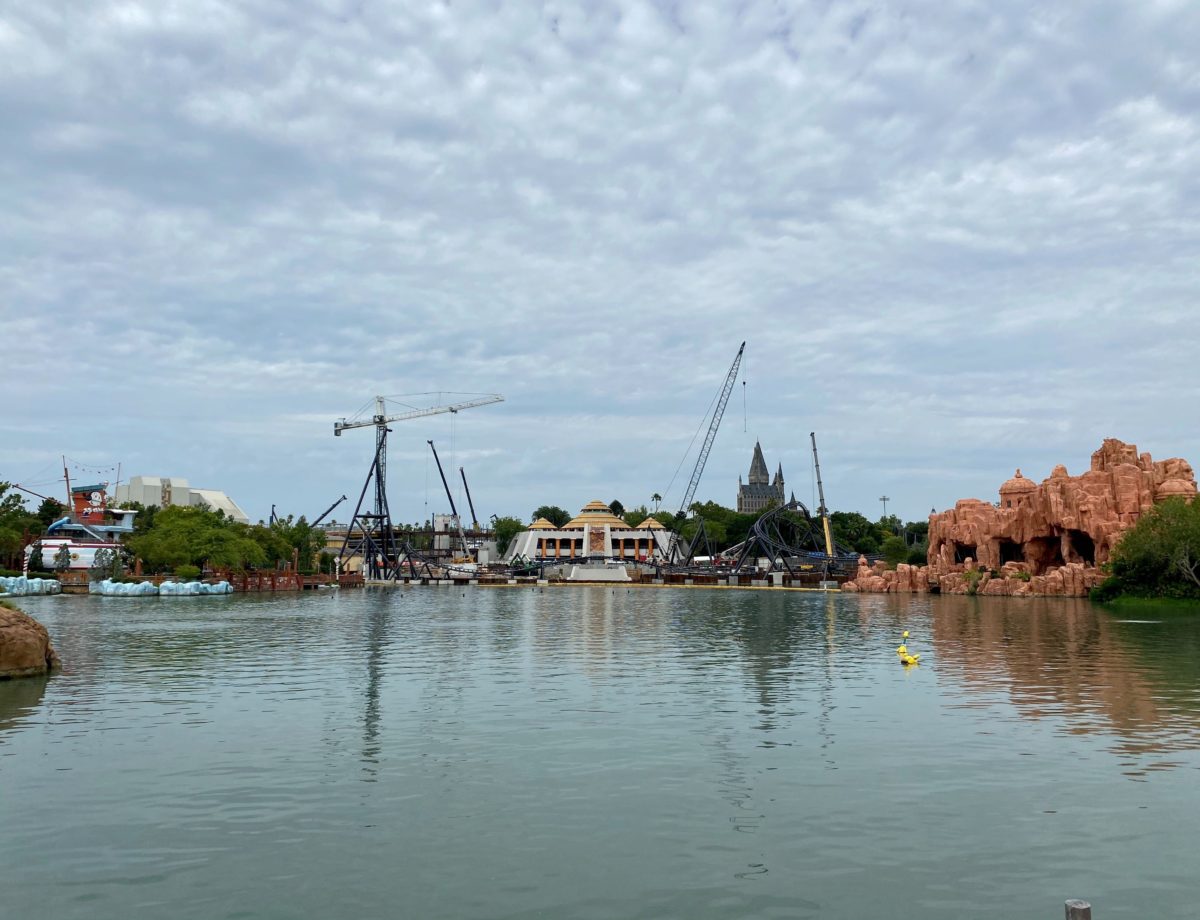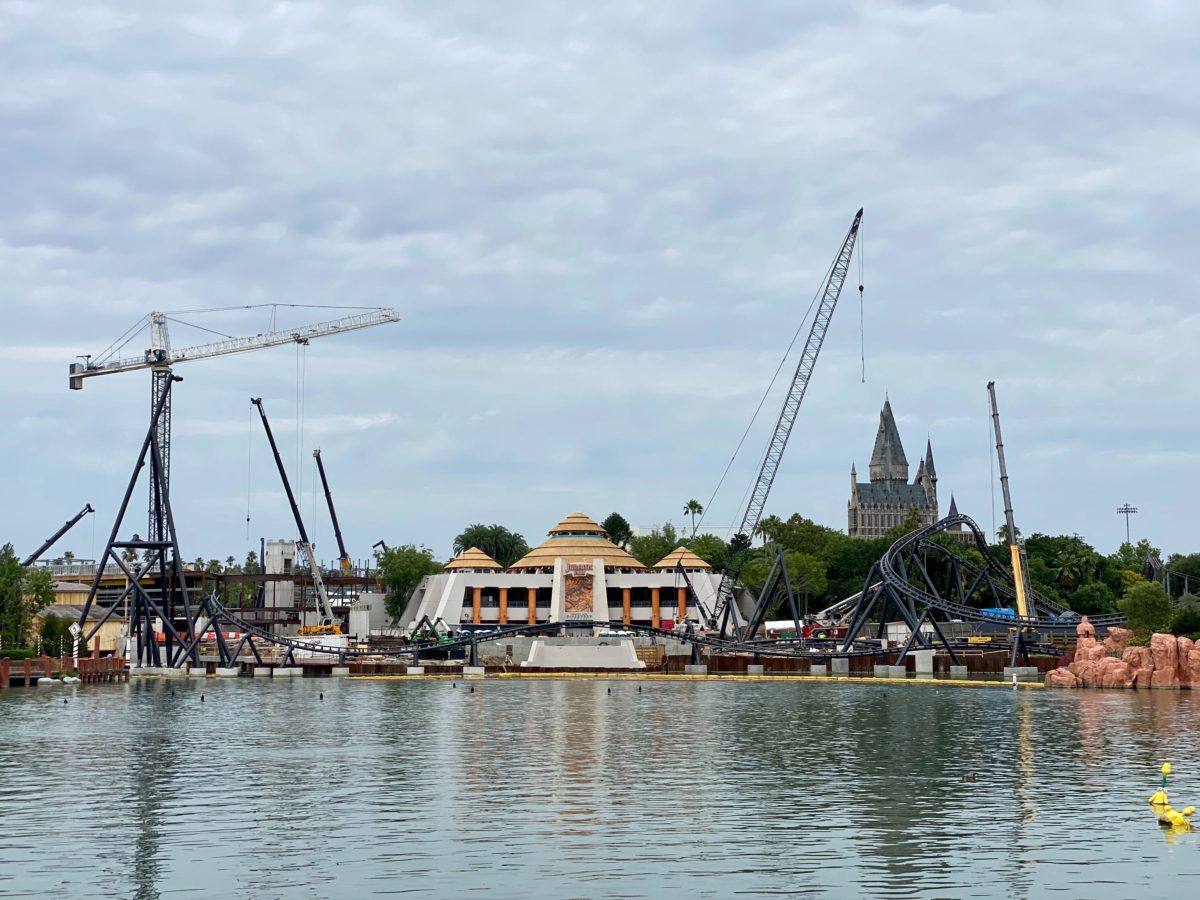 Amid the beams and cranes, we can still get a clear shot over to the Jurassic Park Discovery Center across the lagoon. Everything looks calm until we get closer to the actual construction site.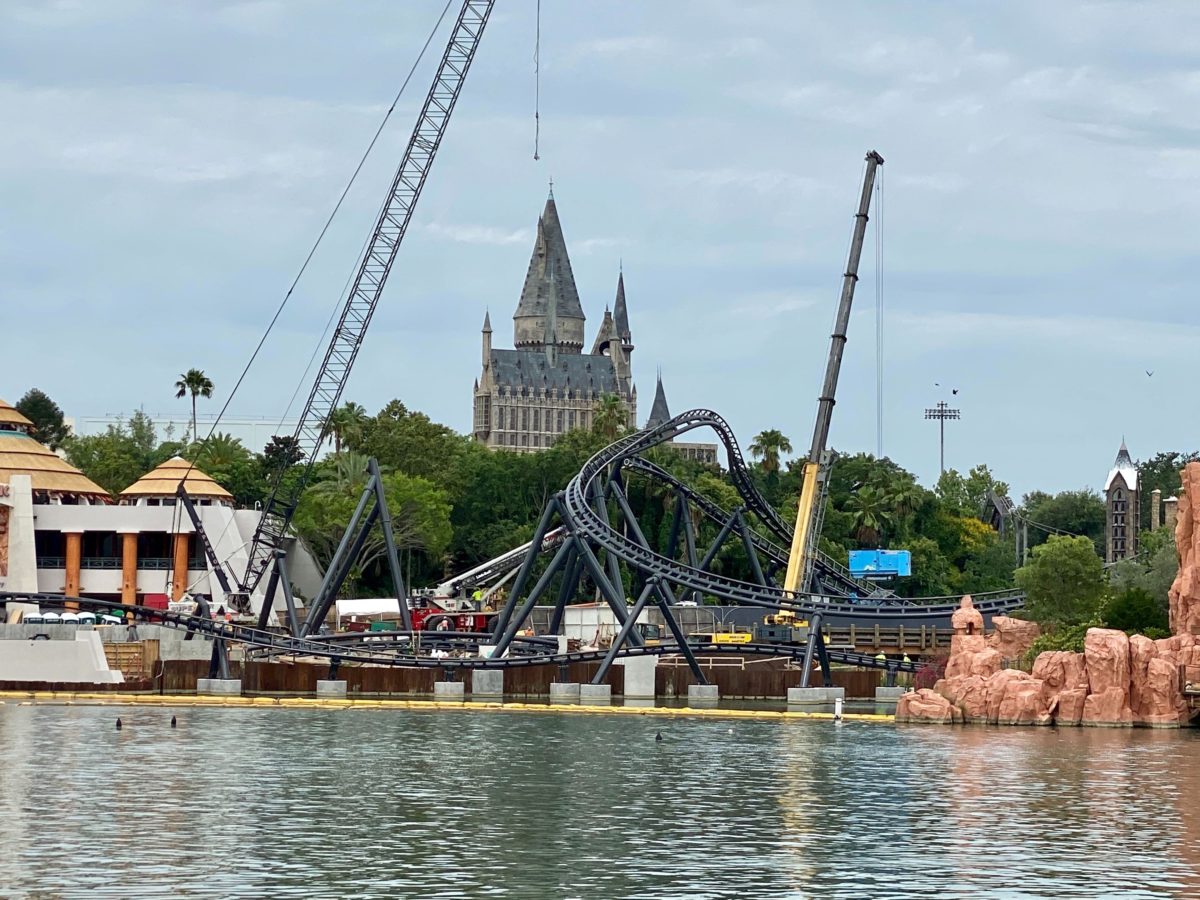 What appears to be an oscillating helix in the roller coaster world looks to be completed now.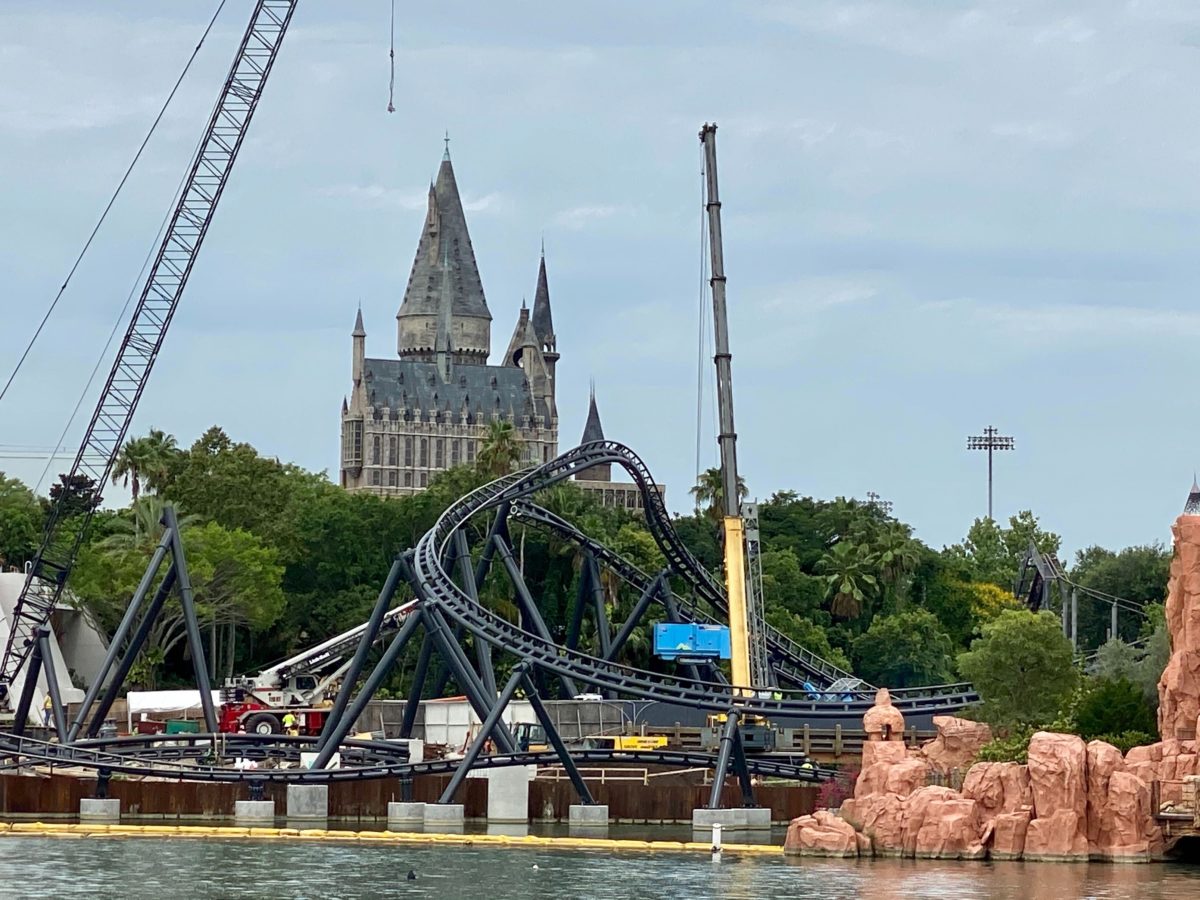 We can see how the track curves around in front of the view of Hogwarts, though the castle is still visible above in the skyline.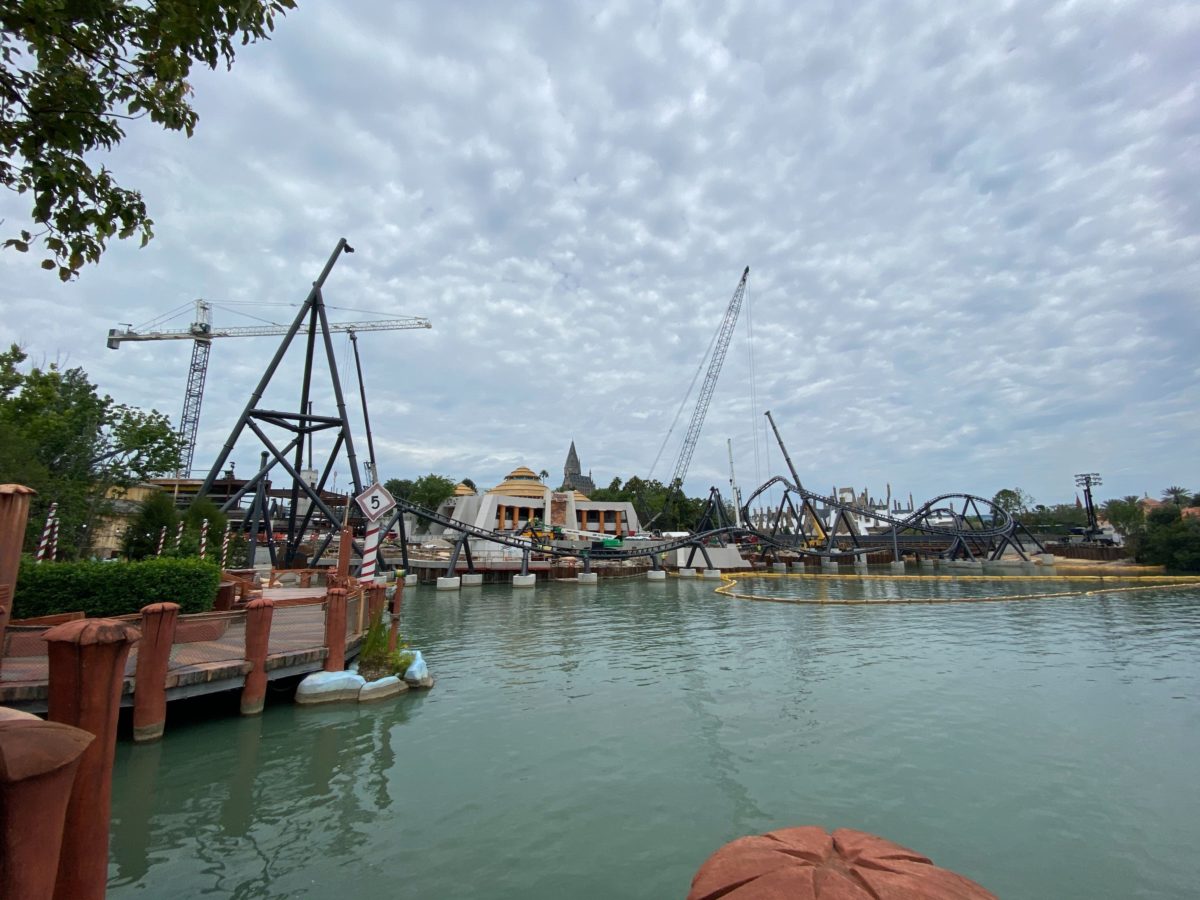 As we move around to Toon Lagoon, we can get a better look at the coaster and it's ongoing construction.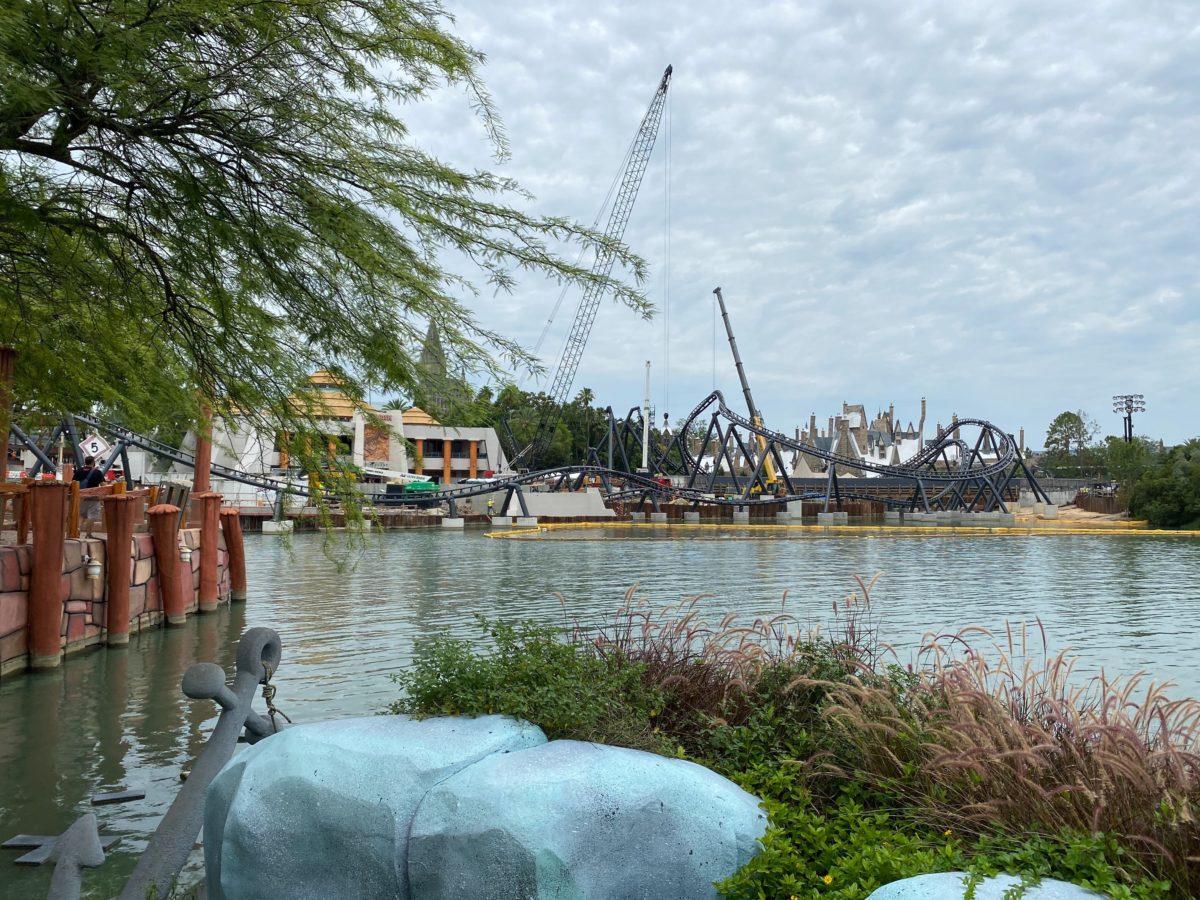 You can see how close to the water this attraction will be, with what will look like the coaster skimming right across the surface at high speeds.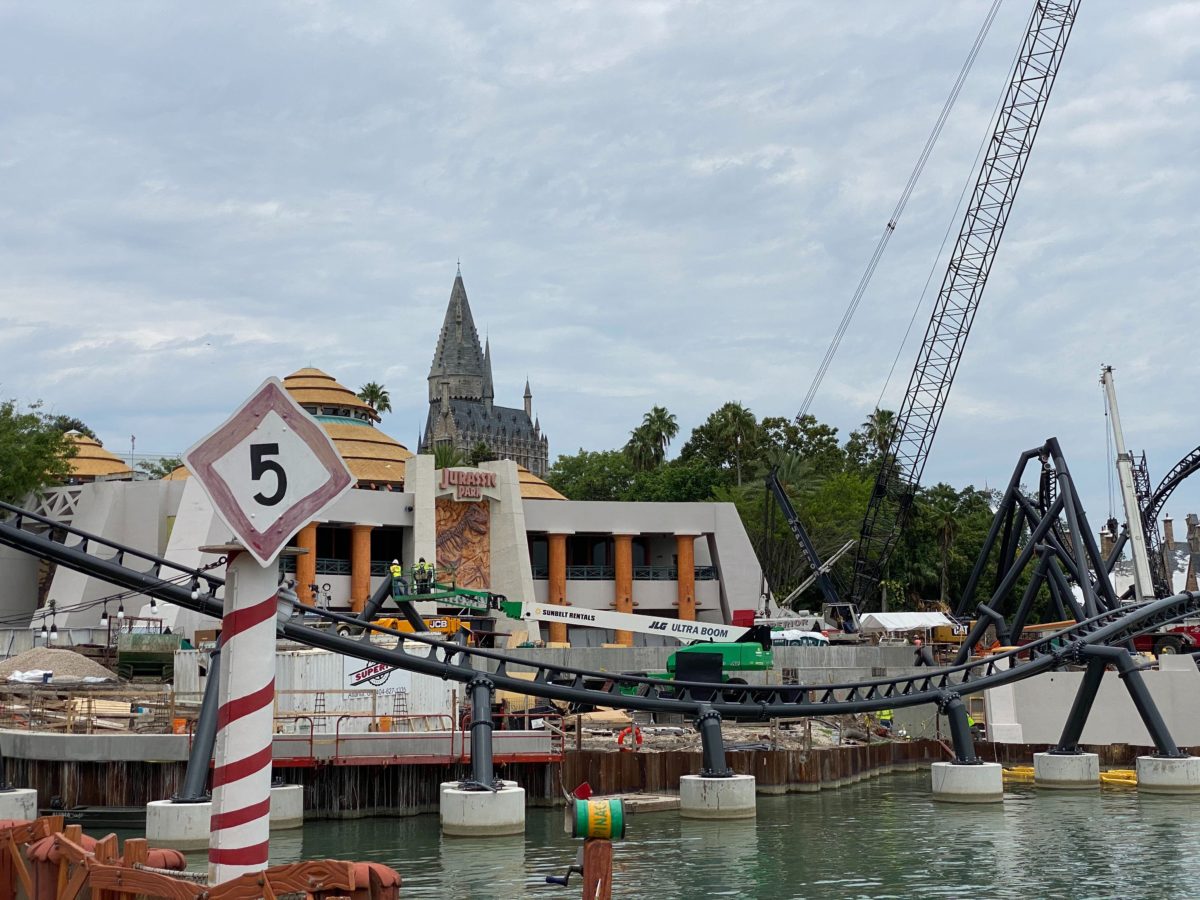 The coaster's path keeps the Jurassic Park Discovery Center from being obscured, even up close.
For more information on booking your next trip with our official travel agent sponsor, the Vacationeer, visit wdwnt.travel.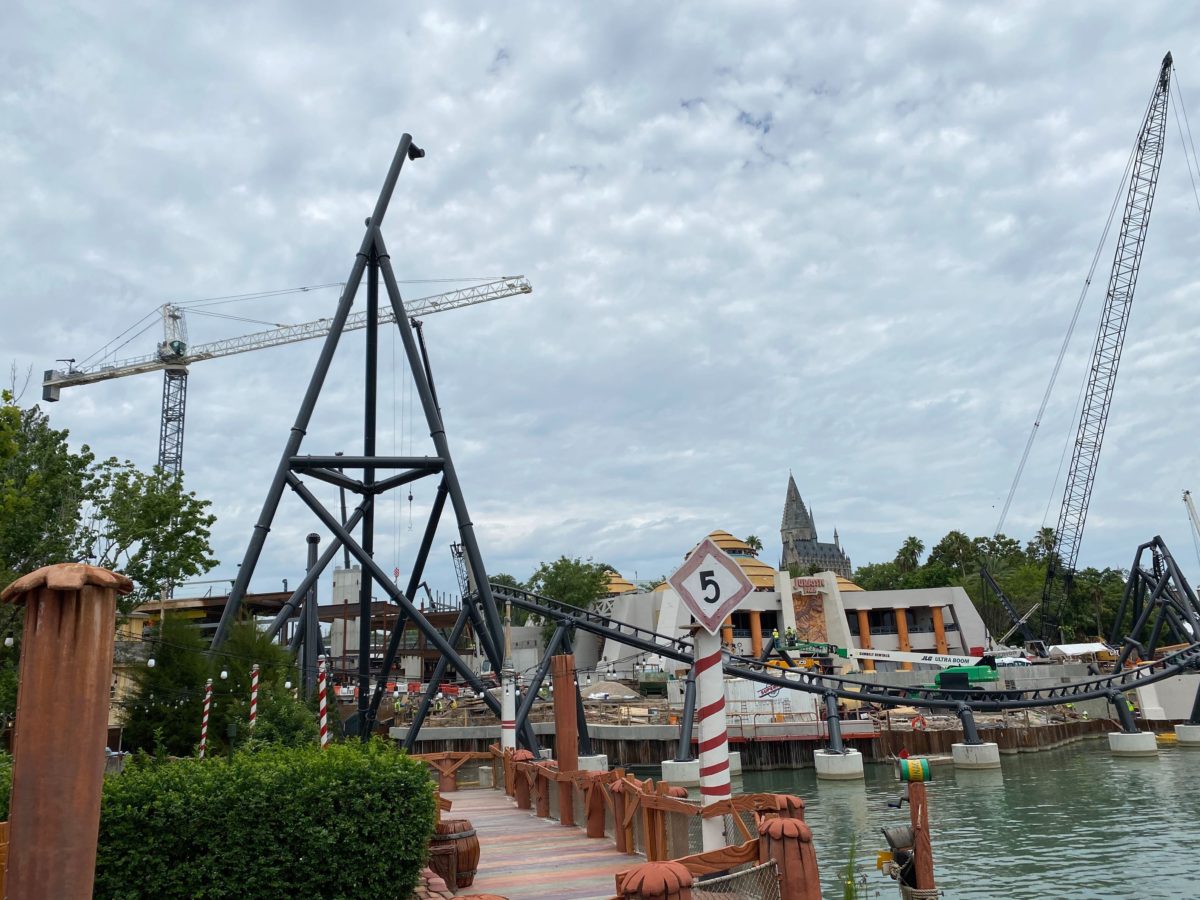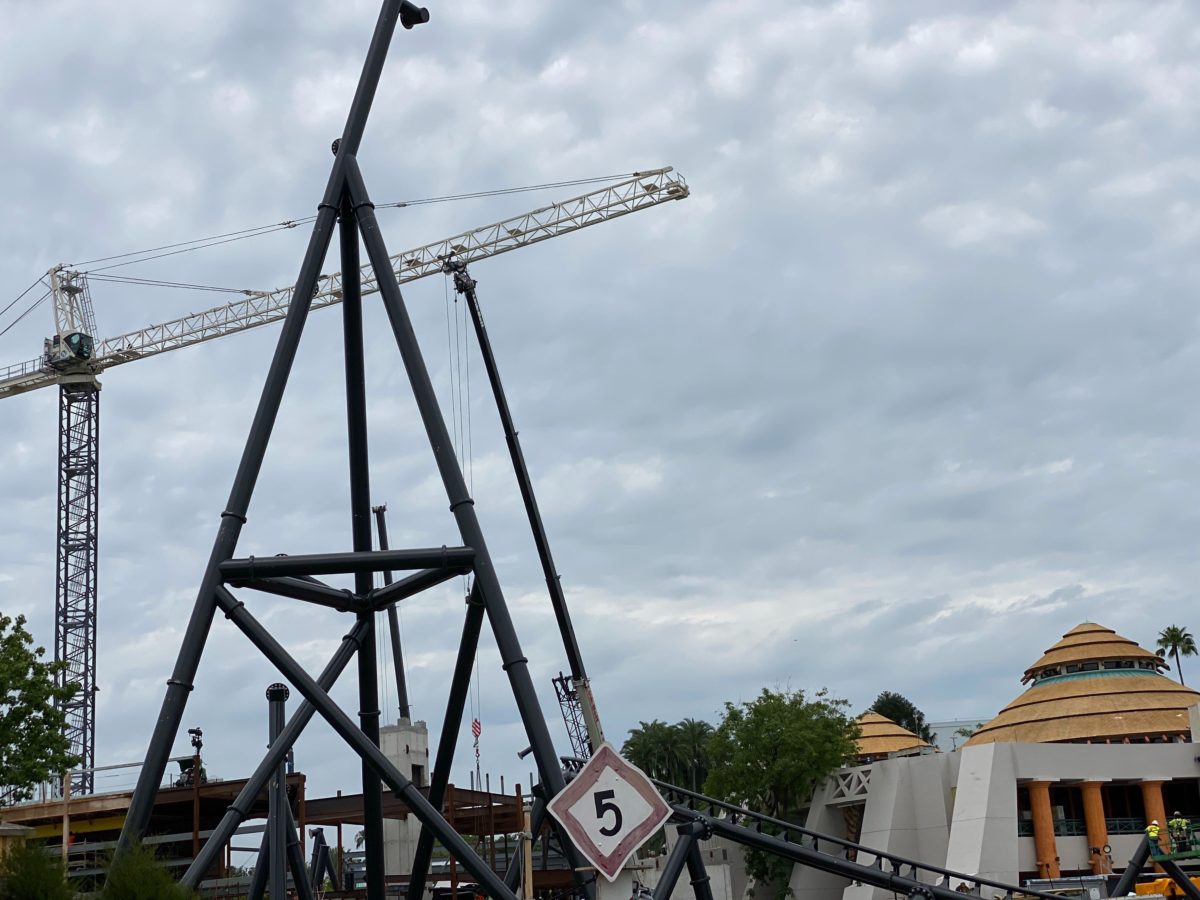 As we make our way along this path, we are confronted with the support beams that will lift this coaster up high above Island's of Adventure. It doesn't look great from Toon Lagoon as it ruins some sights from Bilge-Rat Barges and in other spots.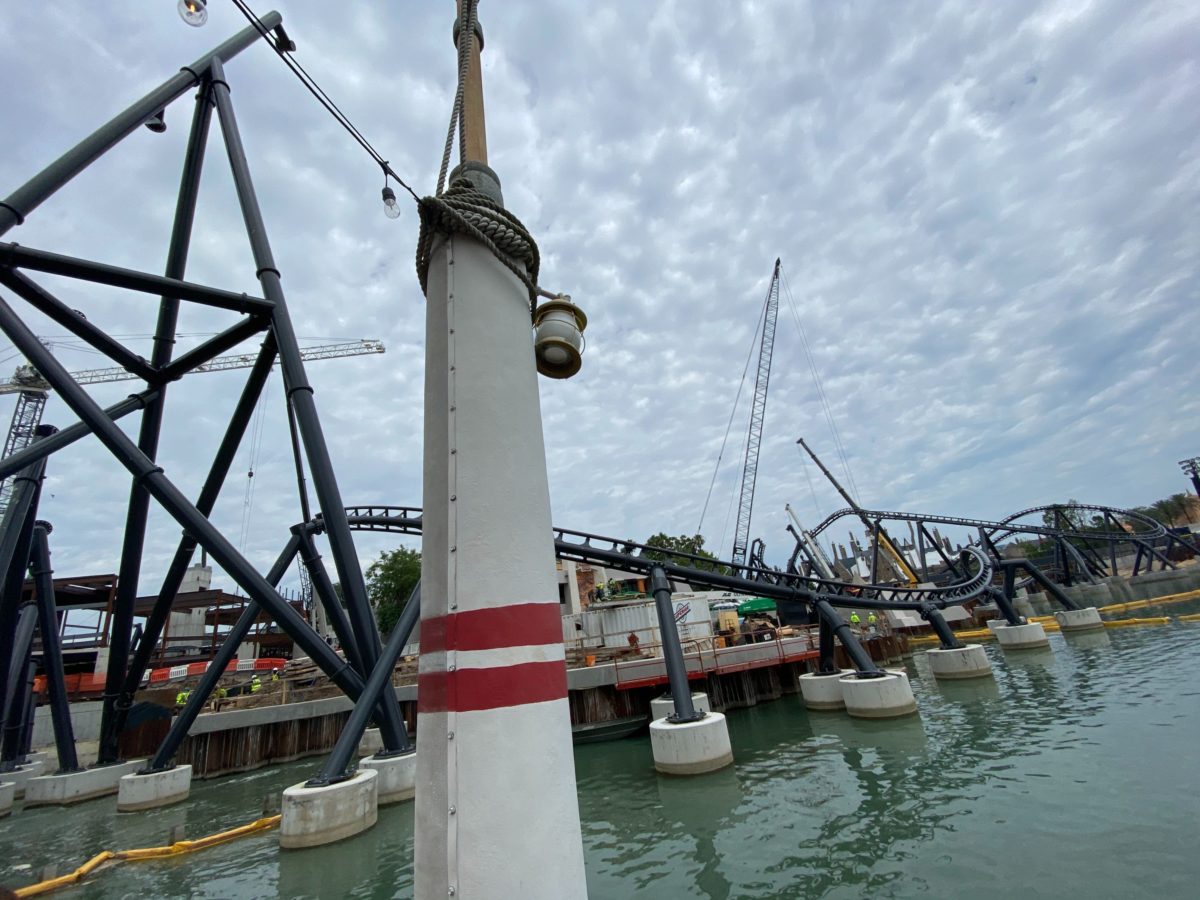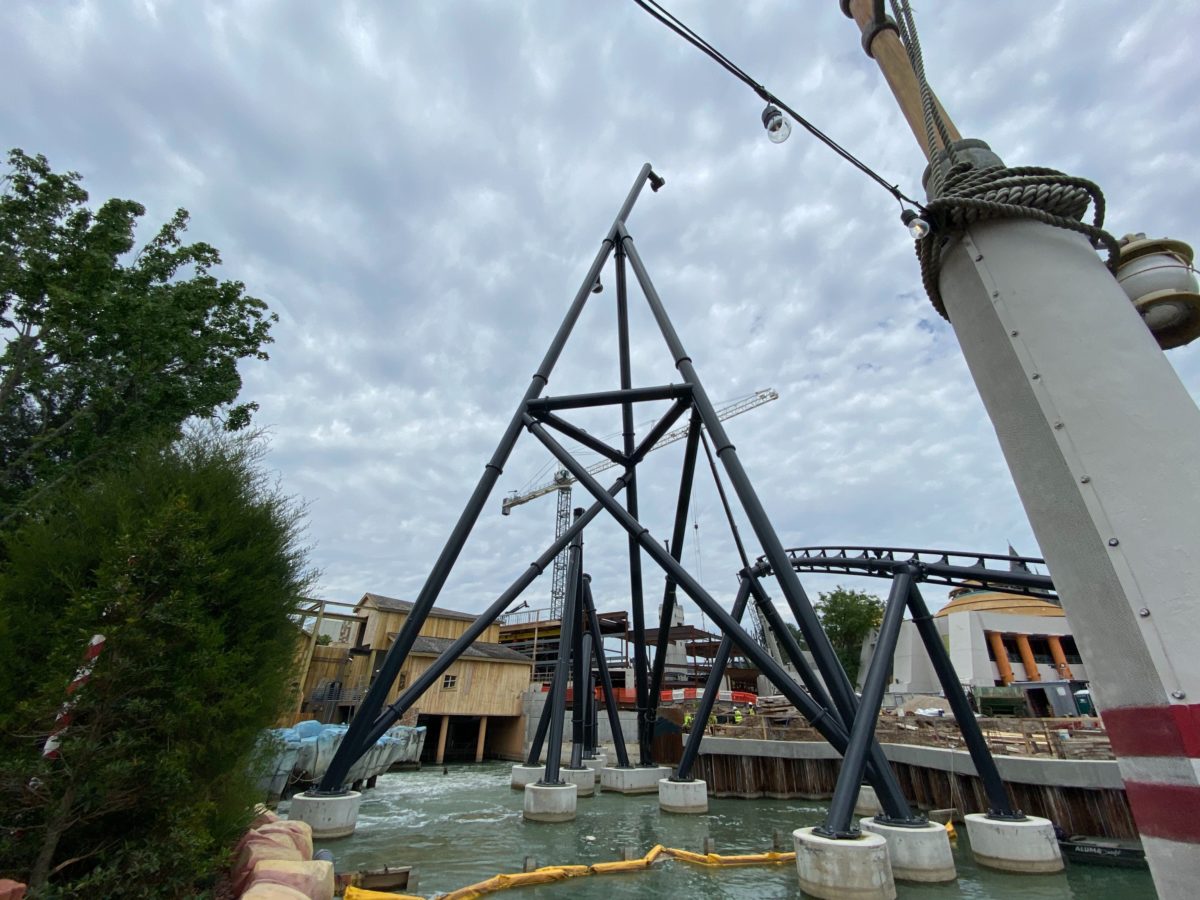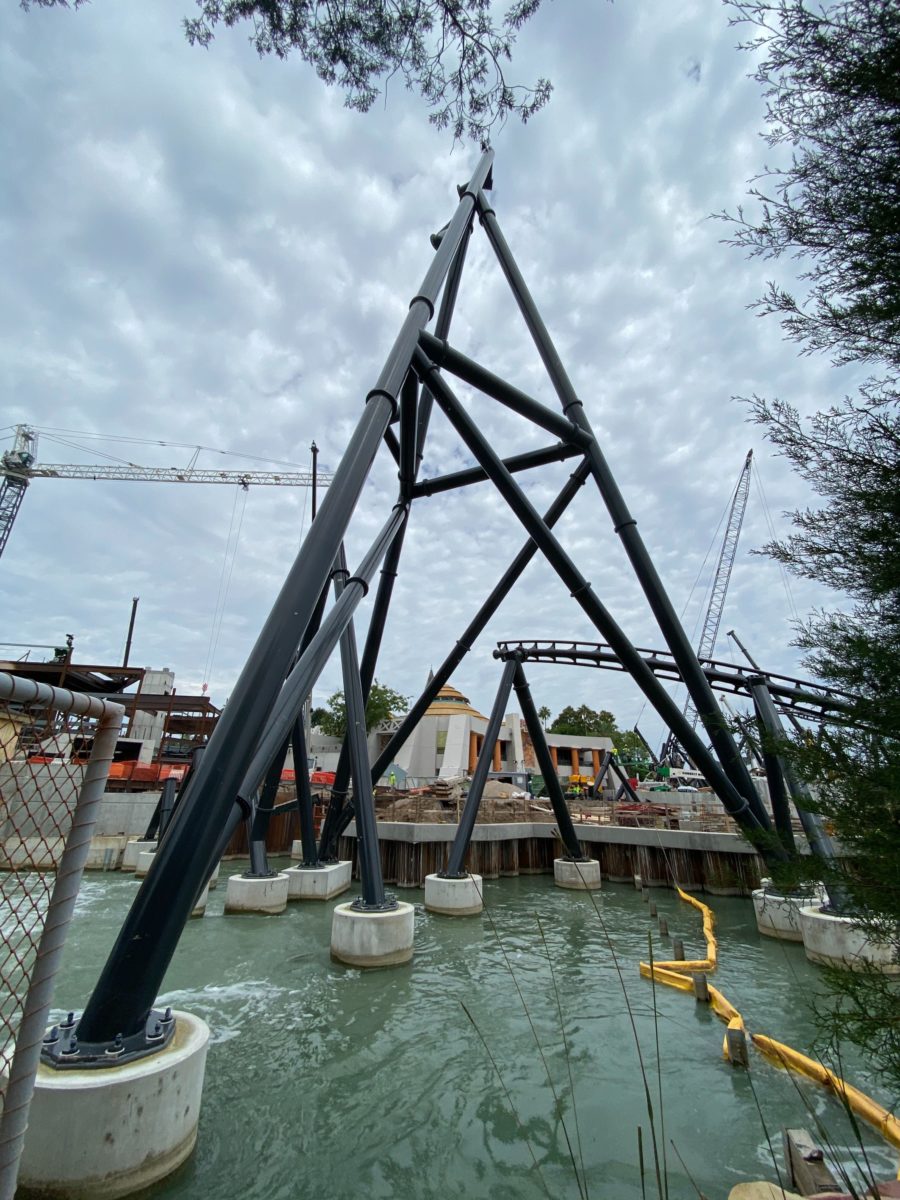 The support beams come really close to the Toon Lagoon thematic elements. Similarly, we saw the track curve right up to the outdoor seating of the Three Broomsticks over in Hogsmeade. It seems that this fast-paced ride will be pushing the boundaries of Jurassic Park once finished.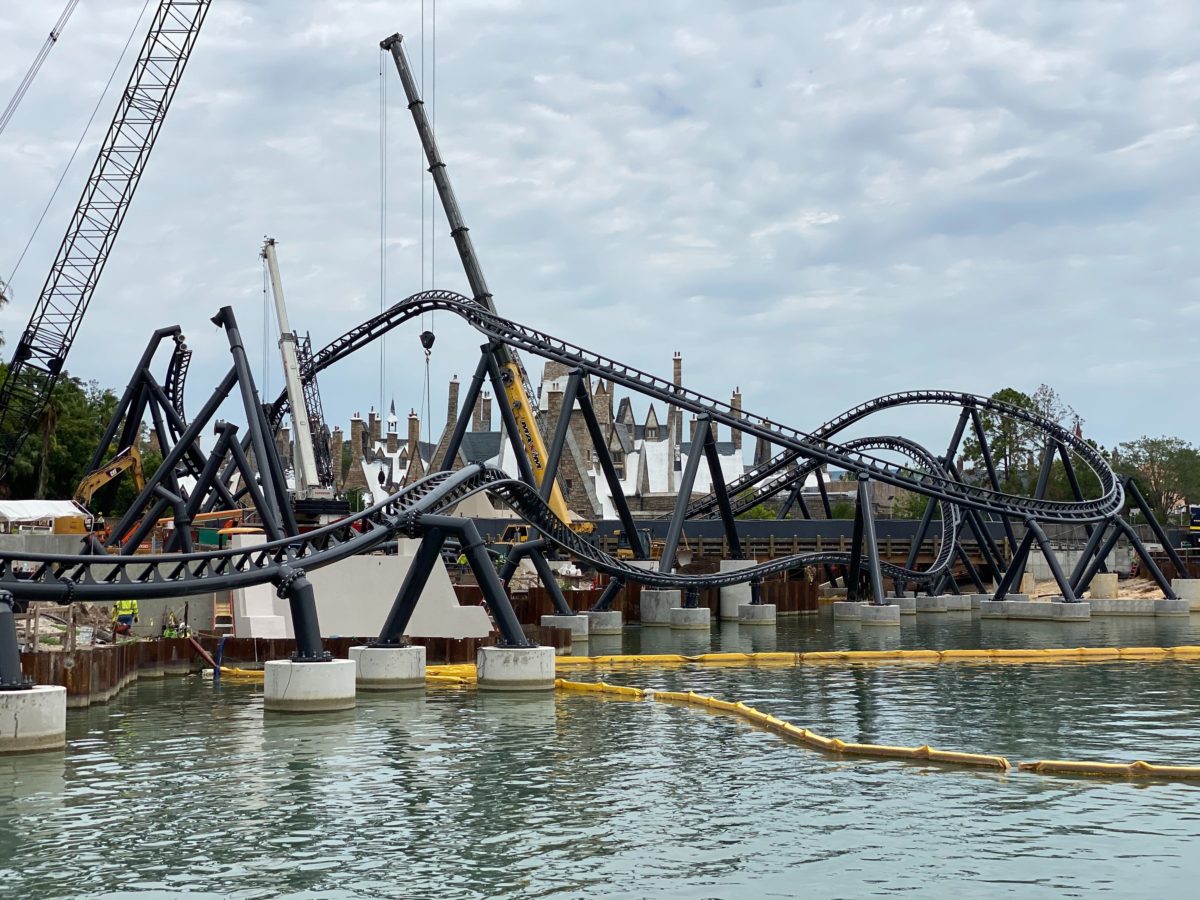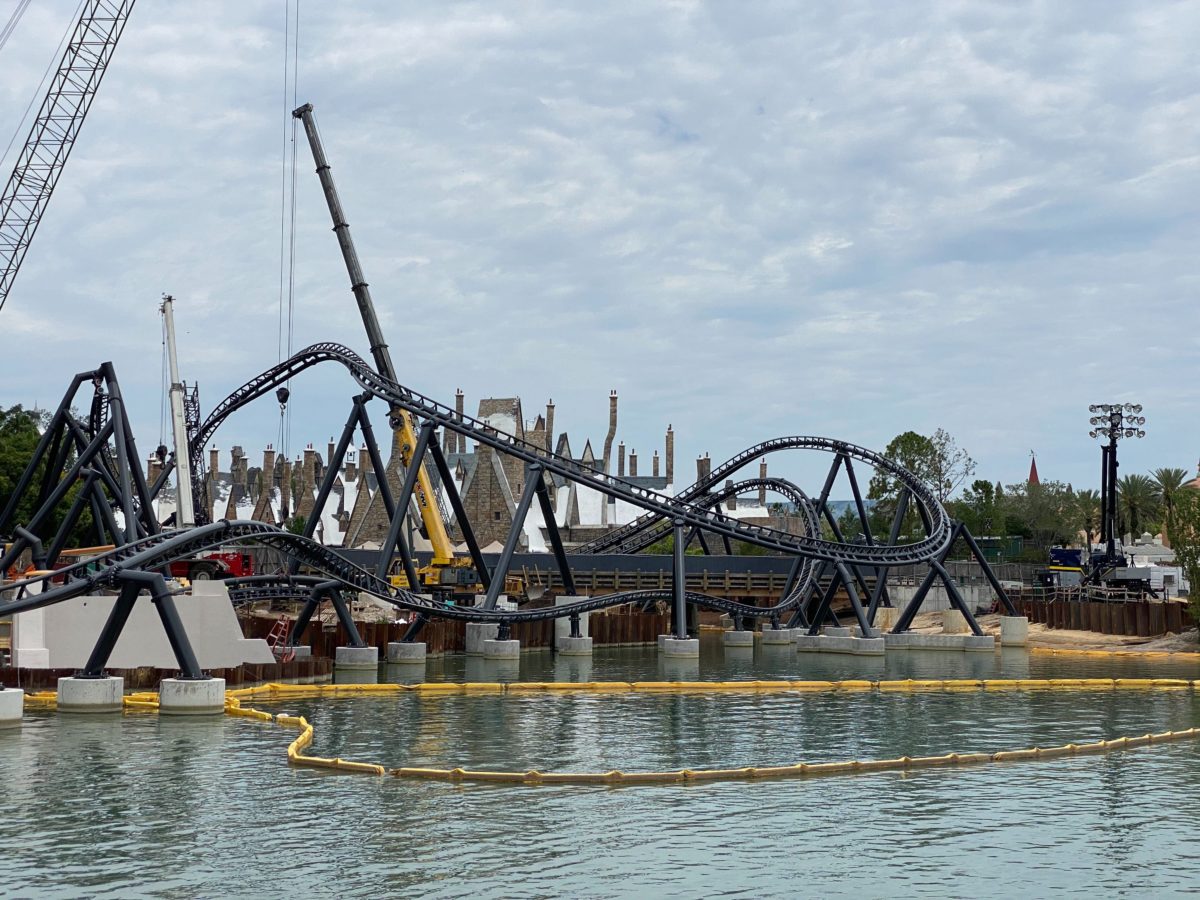 The oscillating helix that's been added here will bring guests through all the twists and turns of this exciting ride.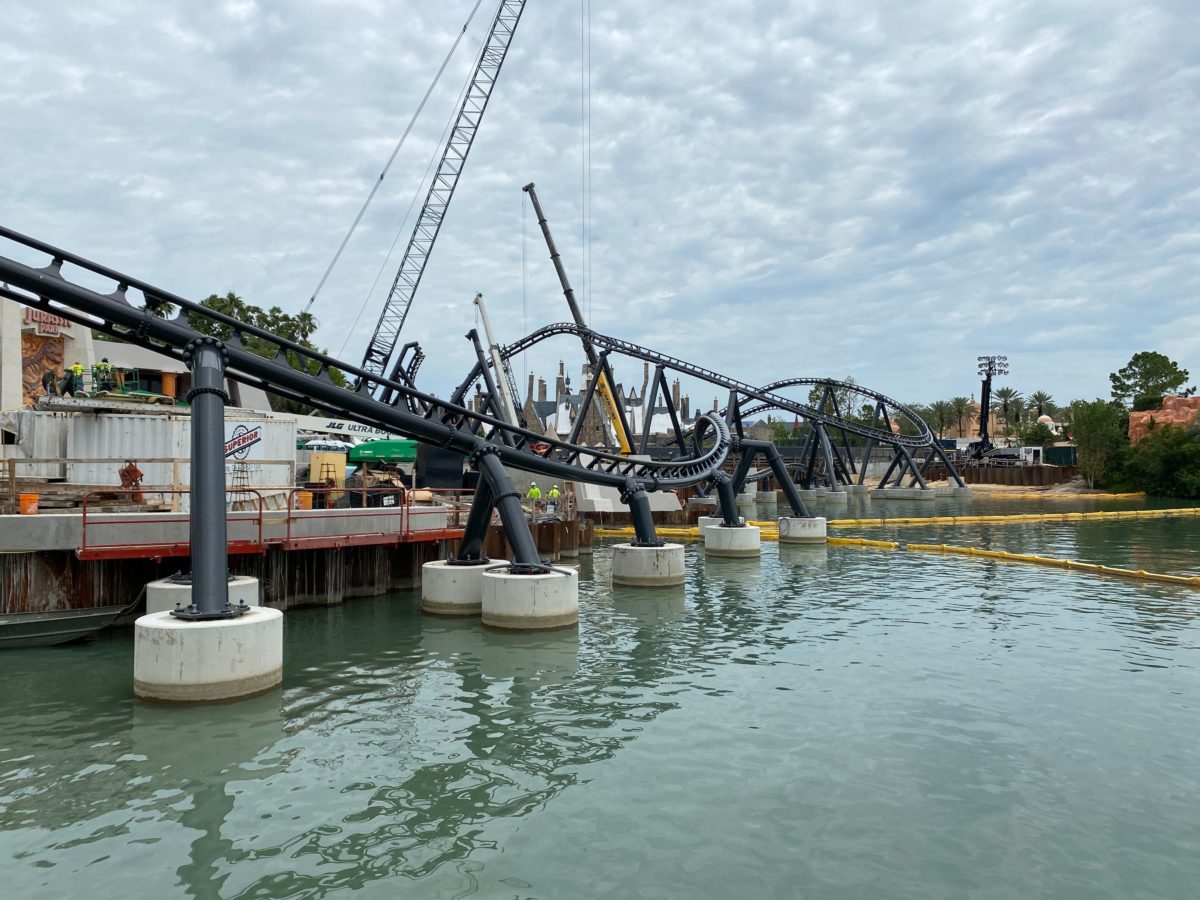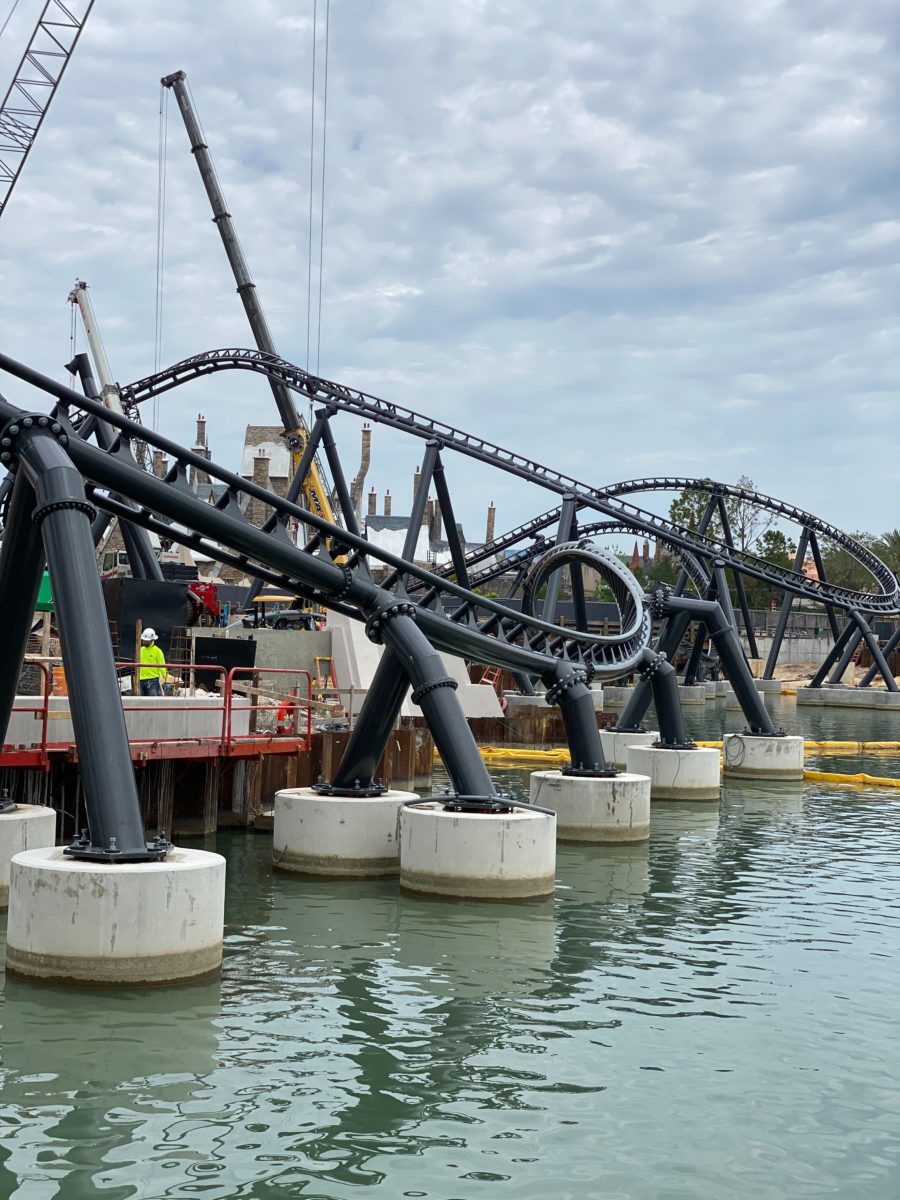 Here you can see the close corners that this coaster will be taking guests through at a rumored 70 mph.
Are you excited for the newest thrill ride speeding into Universal's Islands of Adventure? Stay tuned to WDWNT for more updates as the attraction construction continues.
Want even more Universal Studios news? Check out our newest website, Universal Parks News Today, for all the latest updates on Universal Parks across the globe! And follow us on social via our YouTube channel, plus Twitter, Instagram, and Facebook.