Ahead of any official reopening announcements from Universal Studios Hollywood, Bubba Gump Shrimp Co. has prematurely announced a reopening of their dining rooms across Hollywood, including Universal's CityWalk.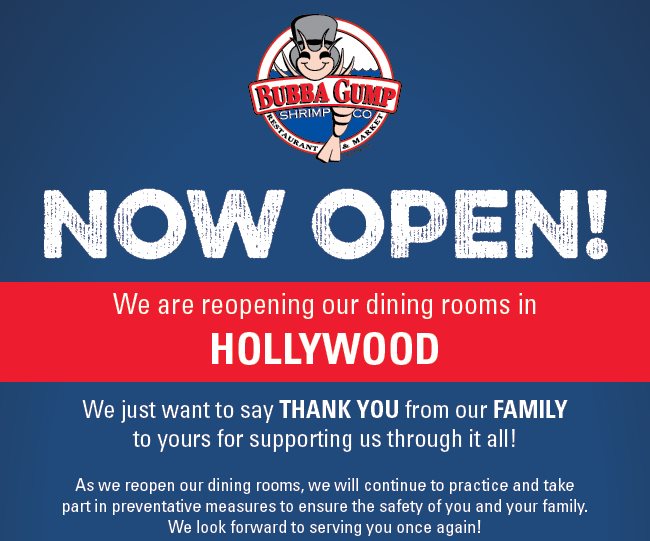 This news is actually breaking before any official announcement of the Universal Studios Hollywood resort reopening, CityWalk included. It has been reported that an early July date is being aimed for, and we know that resort executives have been urging Los Angeles county to allow for a date within this coming month.
We can only hope and assume that this announcement from the restaurant is an indication of the start of an imminent reopening of the Universal Studios Hollywood resort, especially since the Bubba Gump website lists their CityWalk location as already open, 12pm-8pm today. Over in Universal Orlando Resort, CityWalk reopened on May 14th, a full three weeks before Universal Studios Florida and Universal's Islands of Adventure reopened.
In their reopening announcement, Bubba Gump shared their commitment to taking preventative measures to ensure guest safety amidst the Coronavirus pandemic.
Will you be heading down to Bubba Gump Shrimp Co., or are you waiting on the opening of other CityWalk locations instead?