It's almost time for Tokyo Disney Resort to return to making magic every day! But before the resort opens, a few things have to be confirmed, like safety and social distancing measures. In this effort, the Tokyo Disney Resort hosted a media event for newspapers and TV crews today, along with releasing three YouTube videos to the public, showcasing their new social distancing and infection prevention methods. Let's take a look!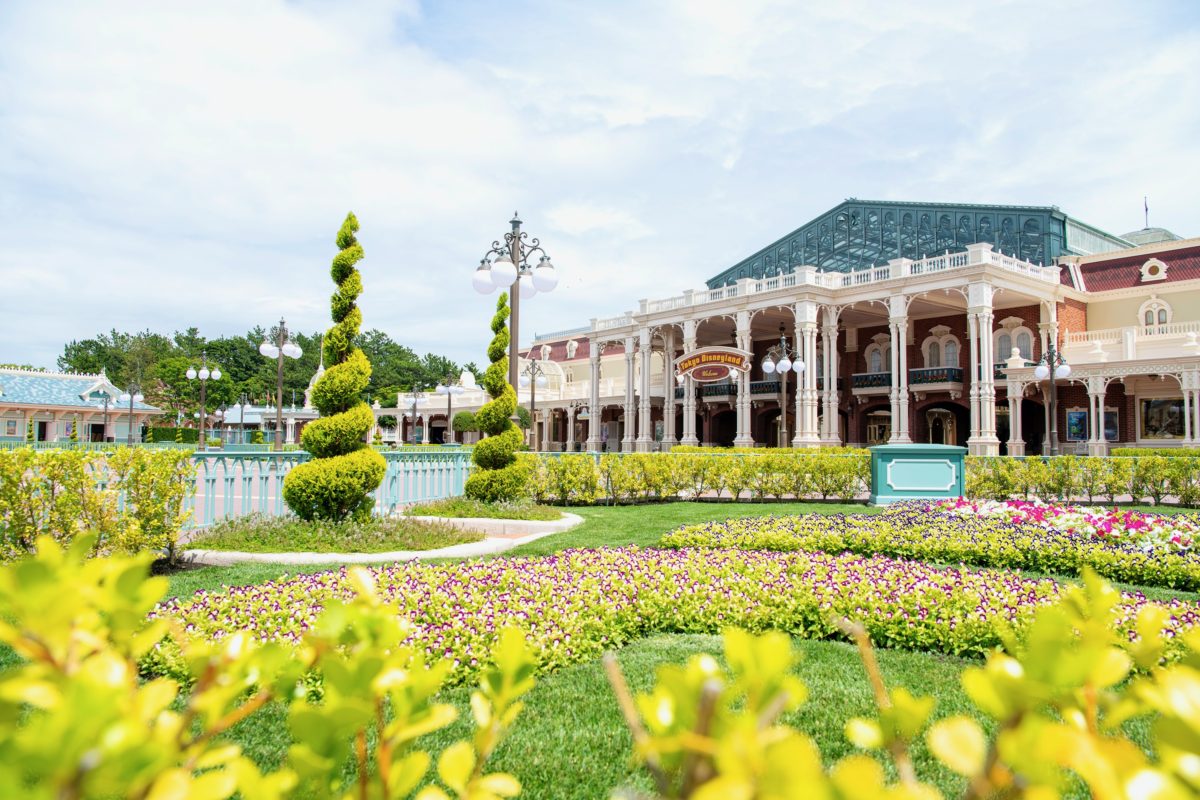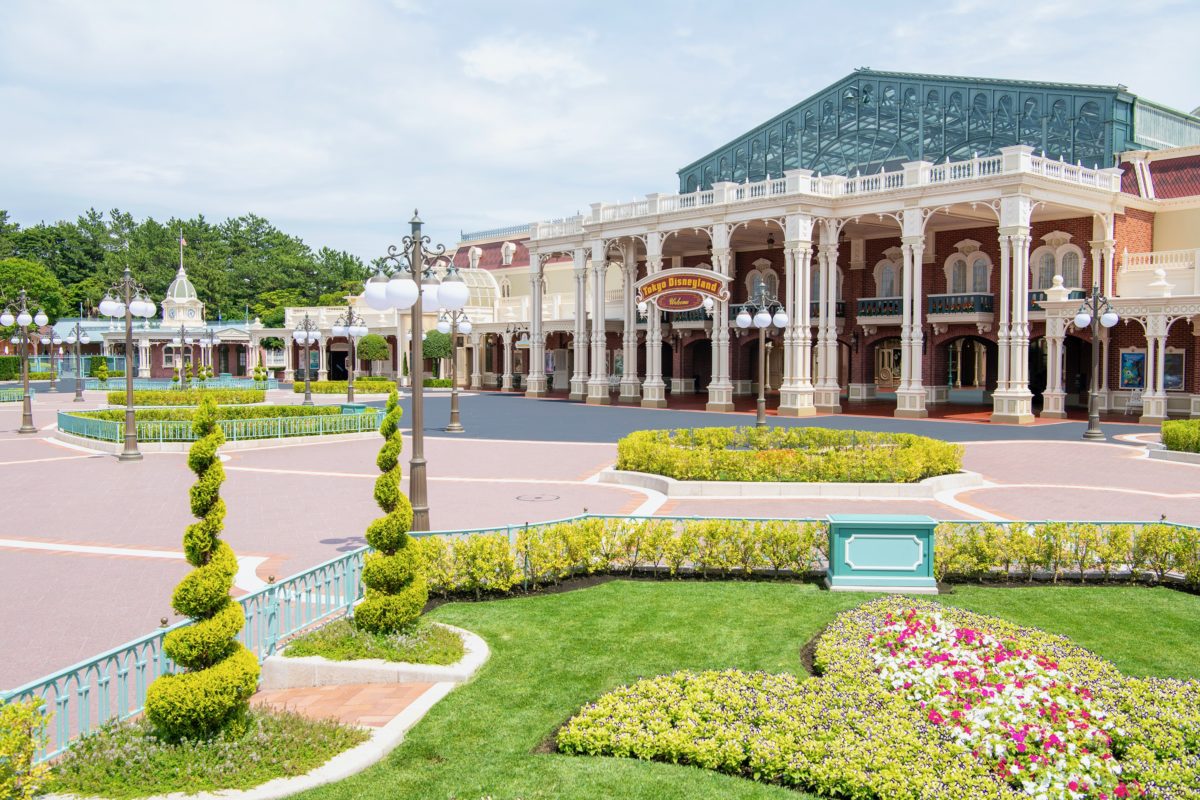 Along with these procedures, the Oriental Land Company also offered a sneak peek at the newly-completed Tokyo Disneyland Main Entrance, ready to welcome its first Guests on July 1st!
This first video (in Japanese) is a bit of a catch-all for all Guests visiting Tokyo Disney Resort. If you'd like a summary in English, keep on reading!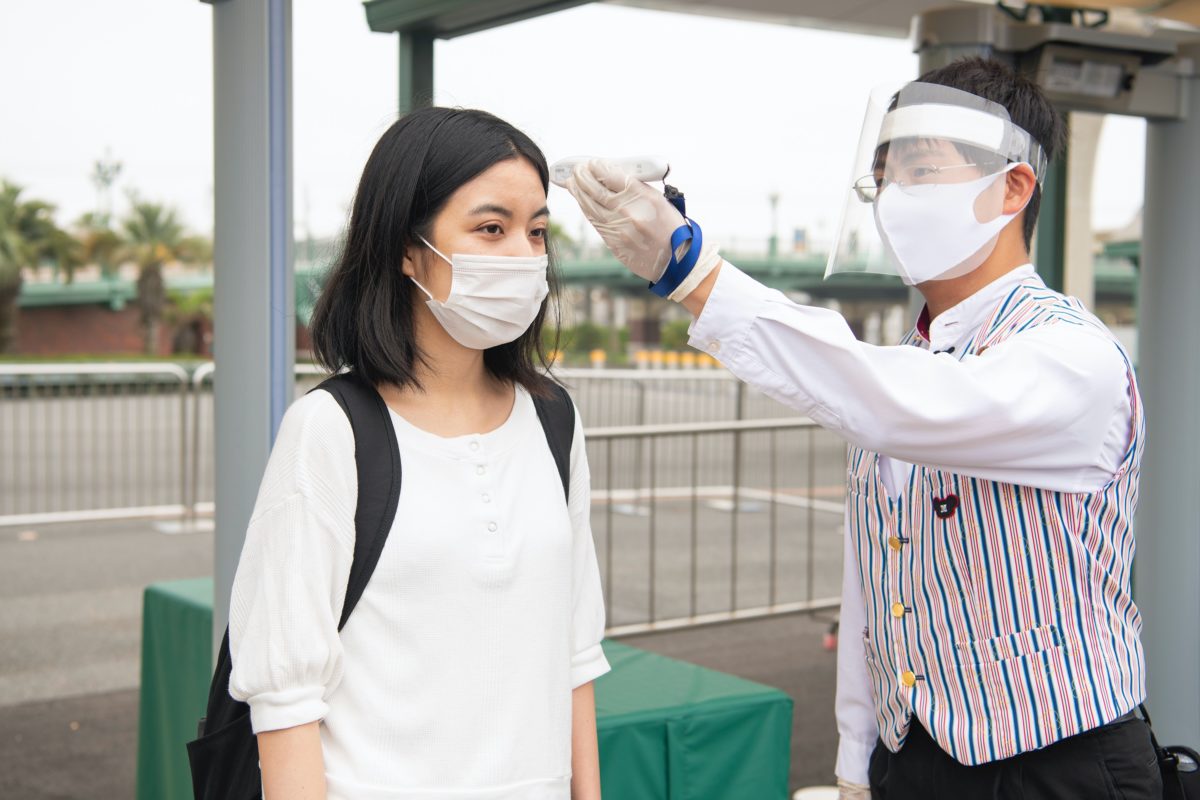 Guests will have their temperatures checked upon arrival at Tokyo Disneyland and Tokyo DisneySea. Guests with temperatures higher than 37.5 degrees Celsius will not be admitted to the park. Cast Members will wear masks, gloves, and face shields while conducting temperature checks. All Guests must also wear a mask.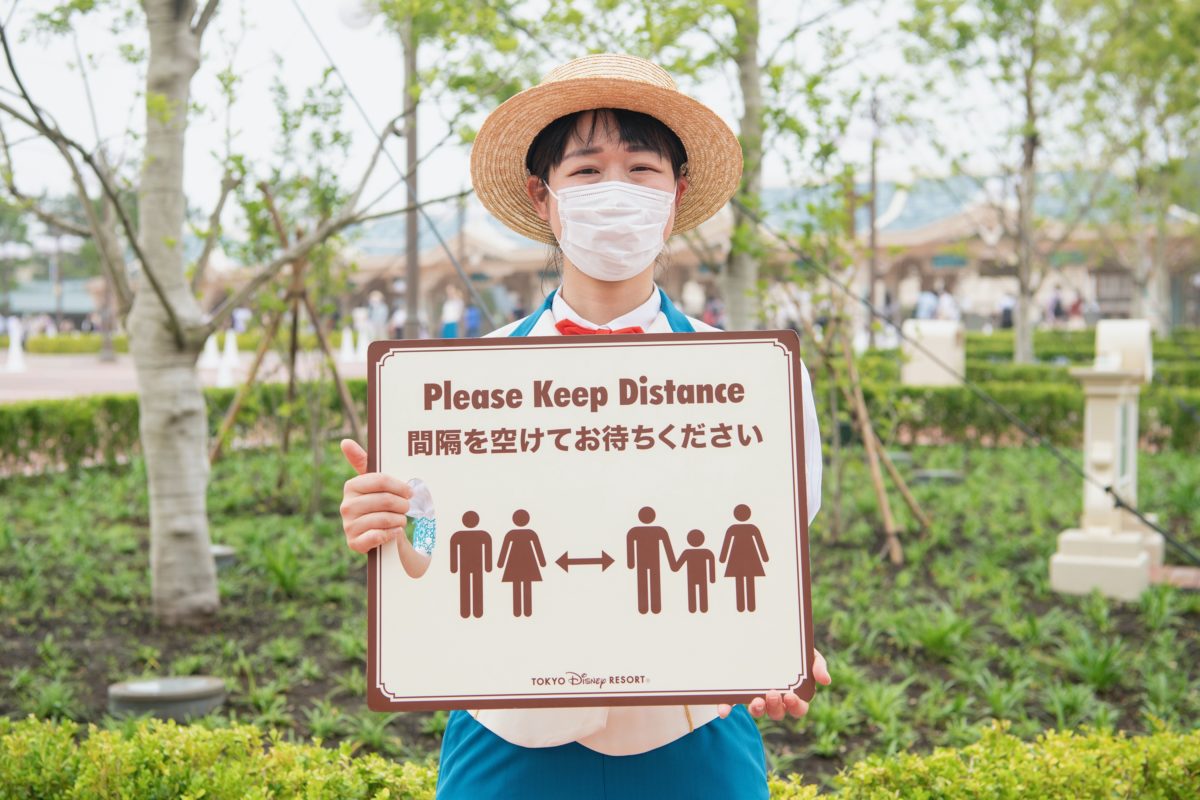 Guests are asked to follow social distancing markers in place on the ground.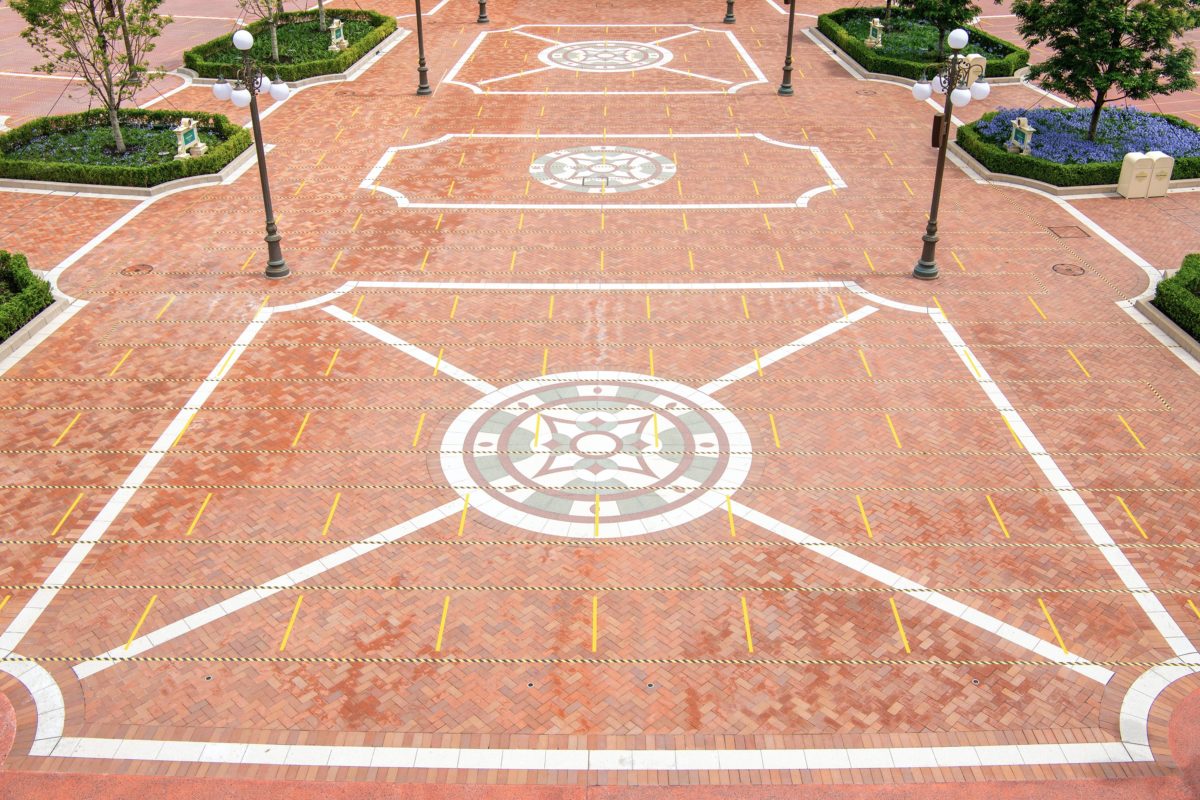 At most, two to three people in one square at a time. Larger groups should split up between squares.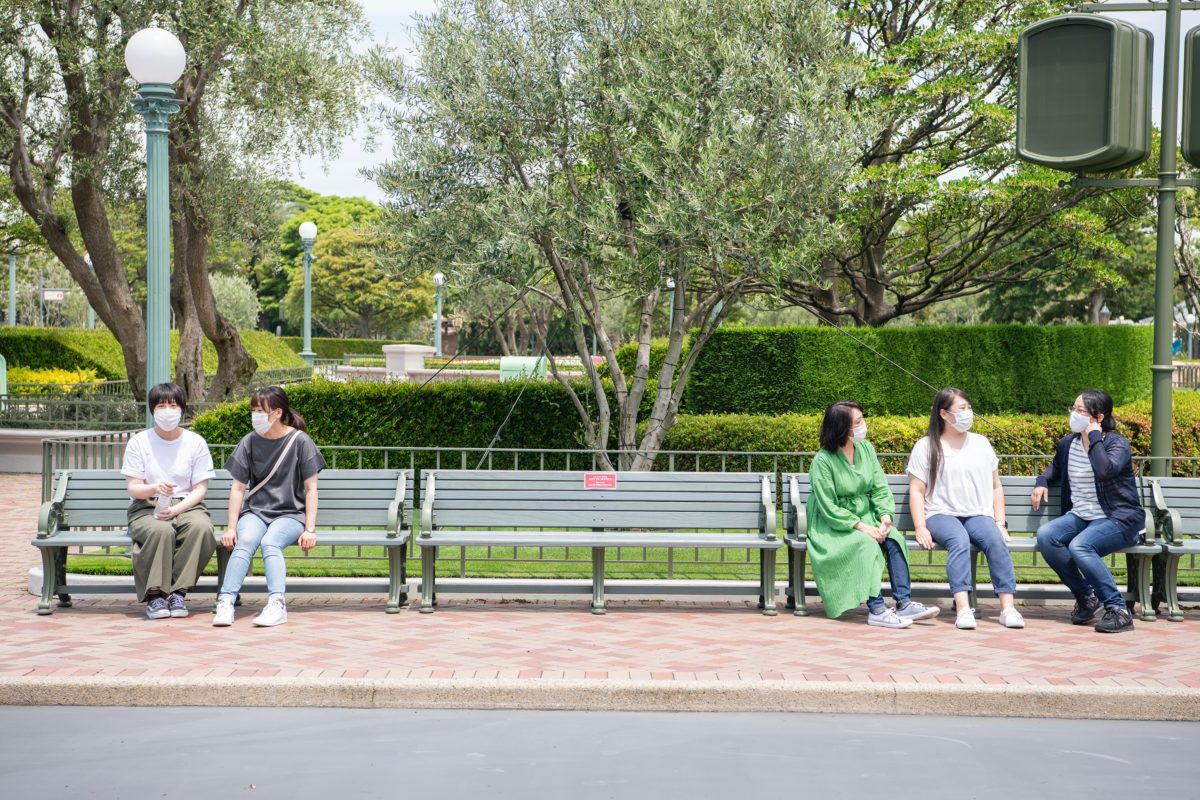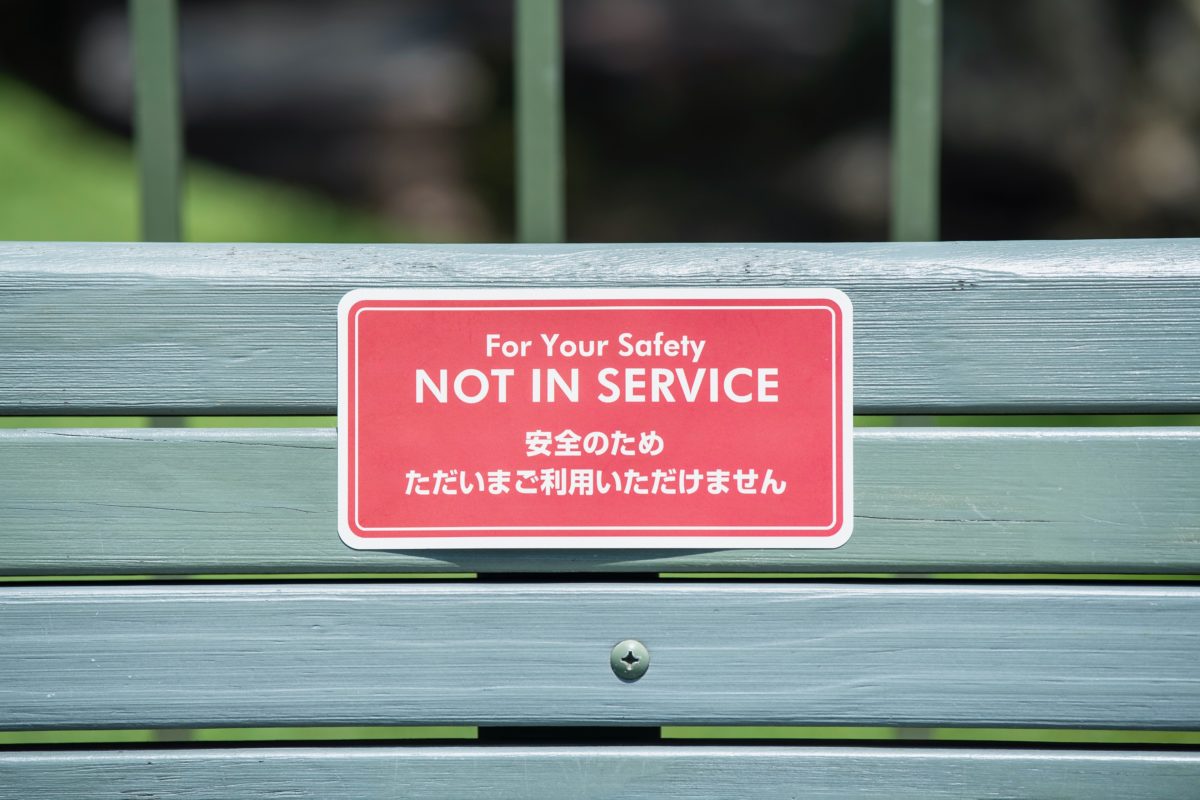 Within the parks, seating areas like benches will be separated. Some benches will be marked "not in service" to facilitate social distancing.
The second video deals with experiencing attractions at the parks.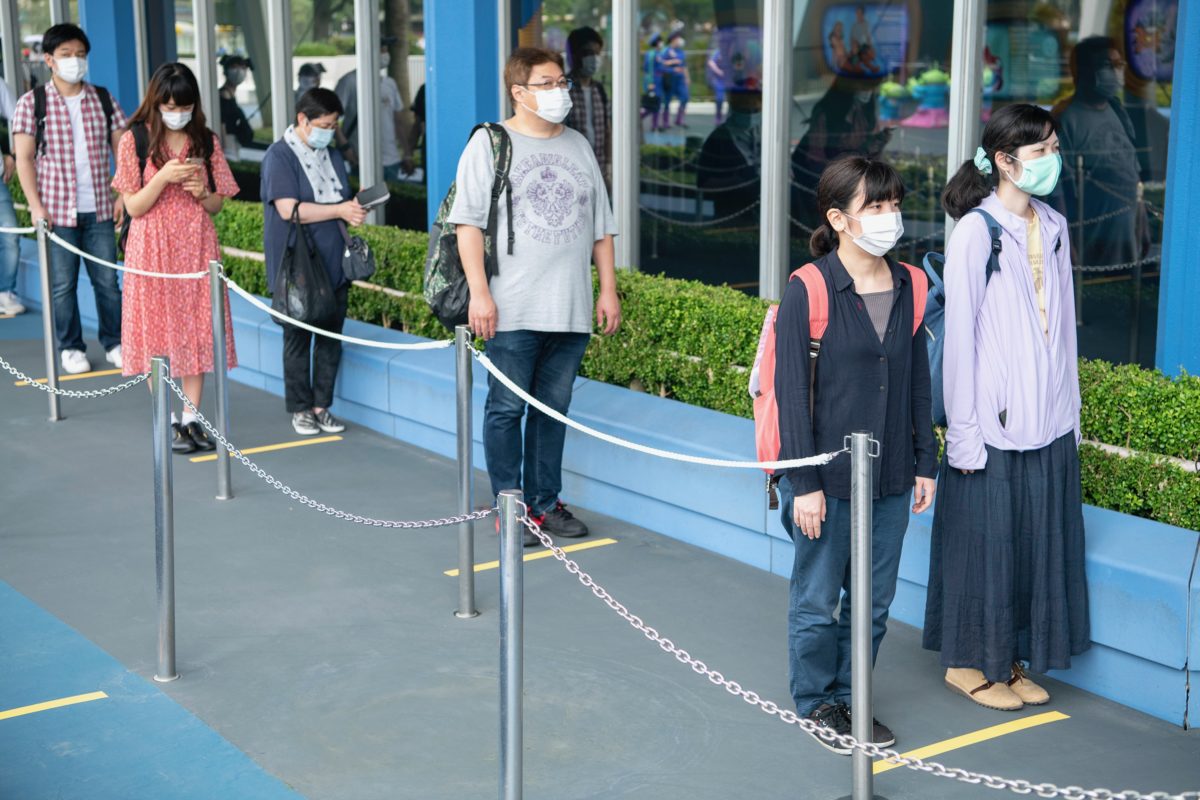 Attraction queues have lines for Guests to line up on or behind. Guests are asked to keep to two people per line maximum.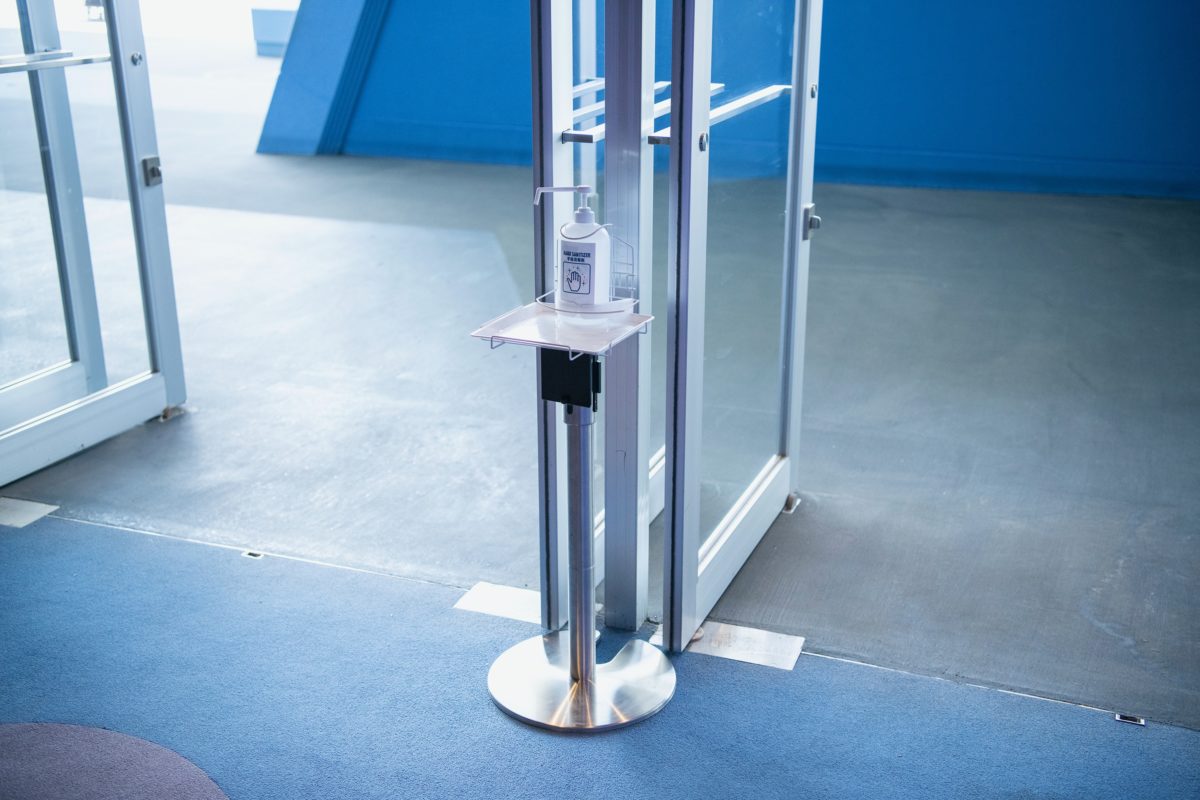 Guests are asked to sanitize their hands at the entrance of every attraction.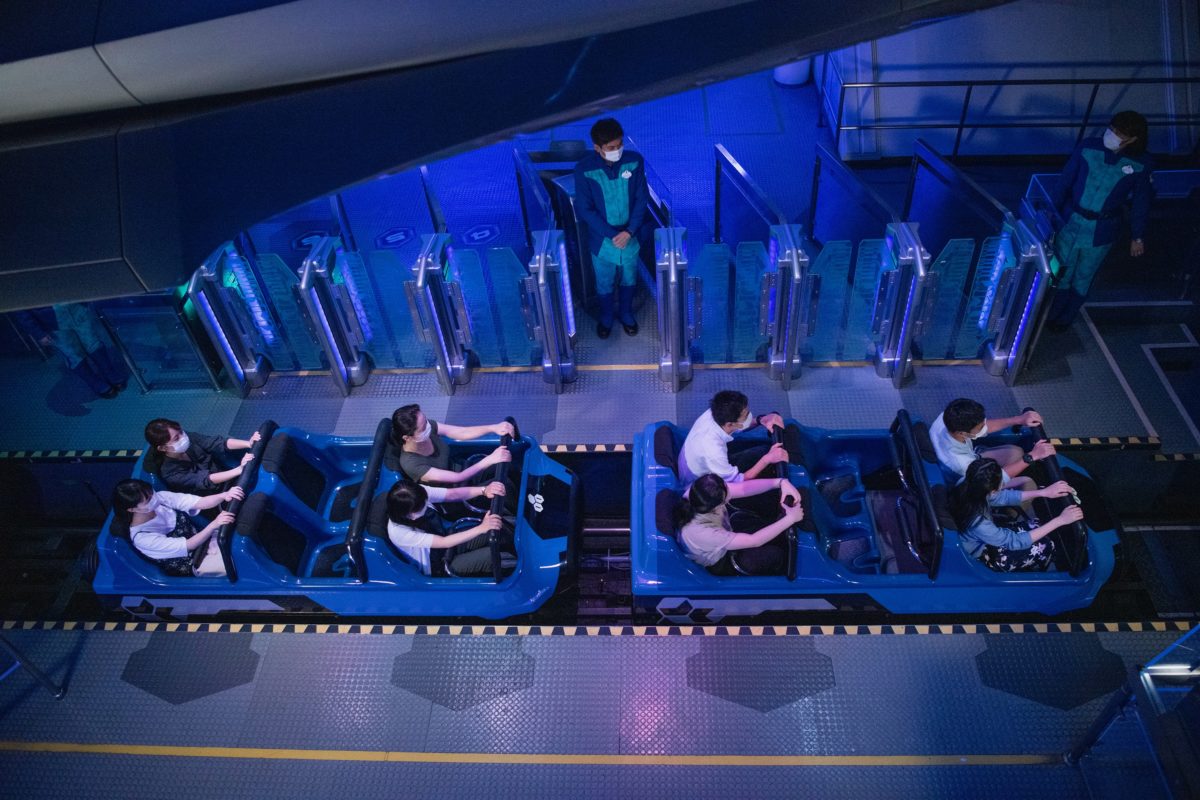 On attractions like Space Mountain, Guests will leave one row empty, again to facilitate social distancing. Universal Studios Japan is following a similar practice.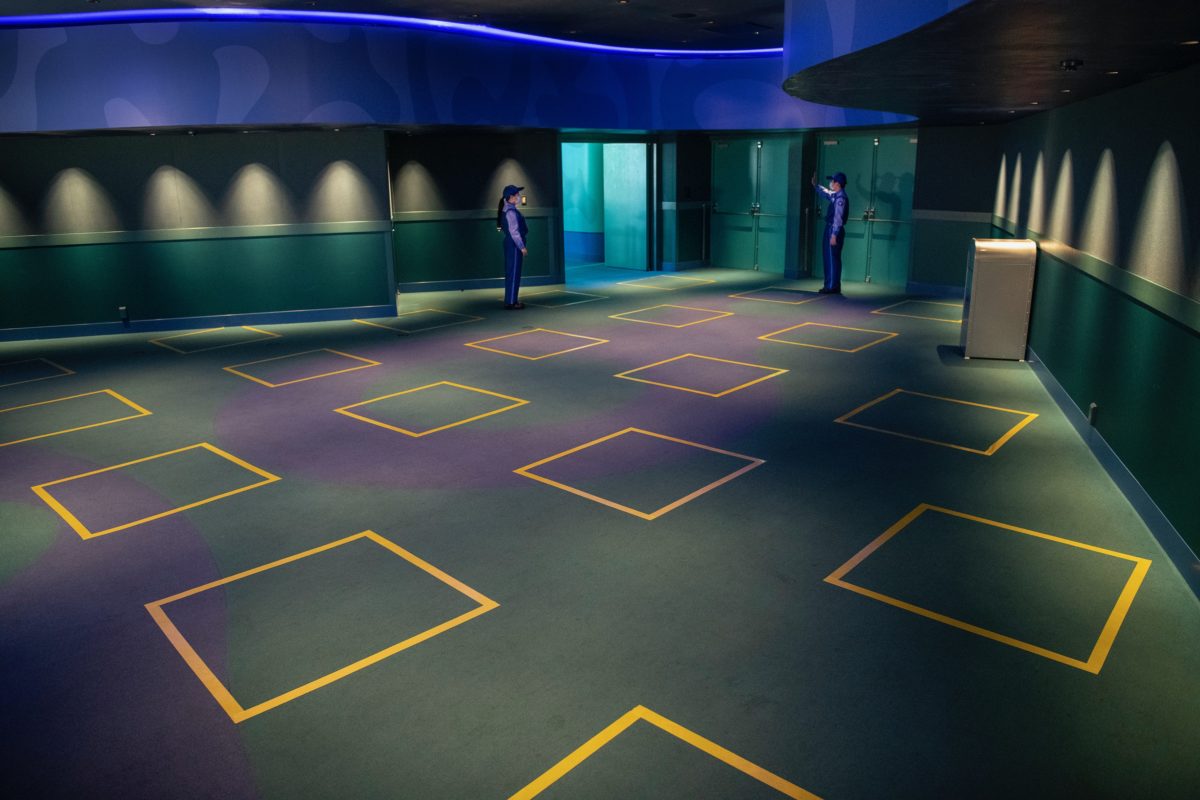 Preshow areas are also divided up to ensure social distancing.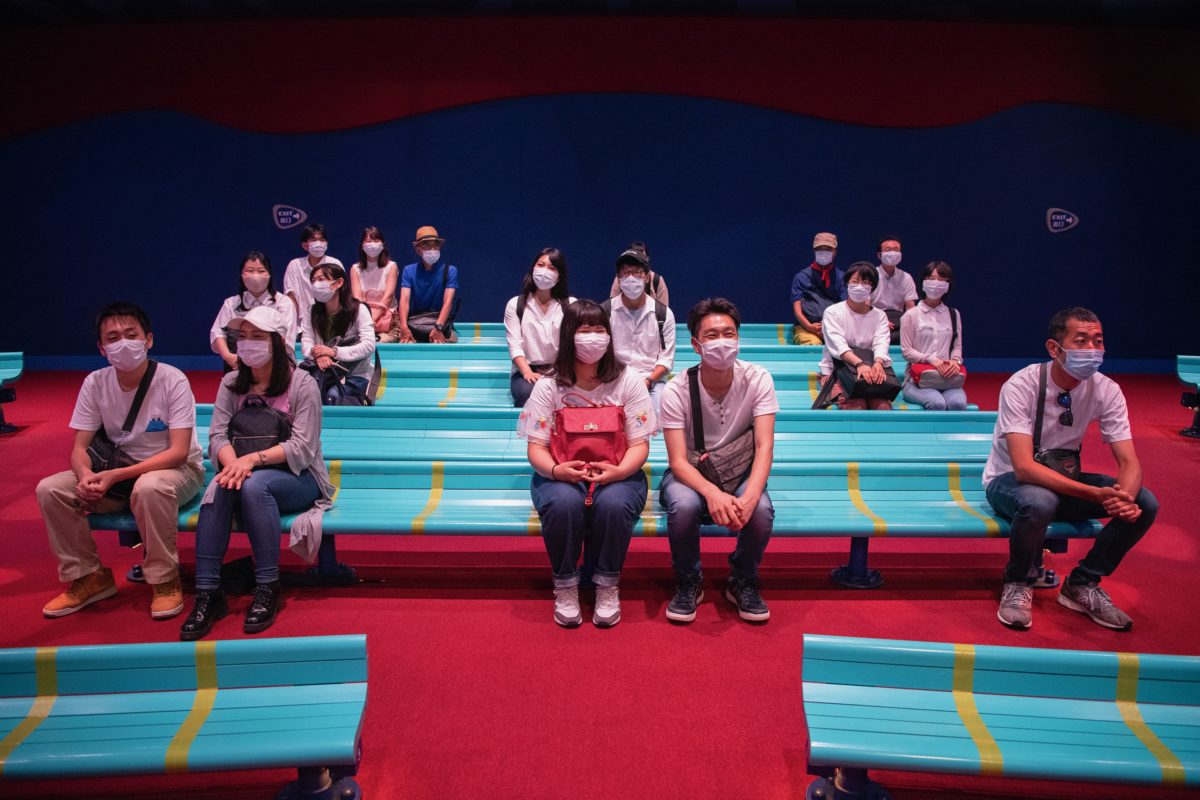 Where the Tokyo Disney Resort differs from USJ is that not only will rows be left empty, but Guests are also asked to leave spaces between other groups or individuals experiencing theater attractions like Stitch Encounter or Mickey's PhilharMagic.
The third video concerns dining at restaurants. Guests are also asked to sanitize their hands at dining locations.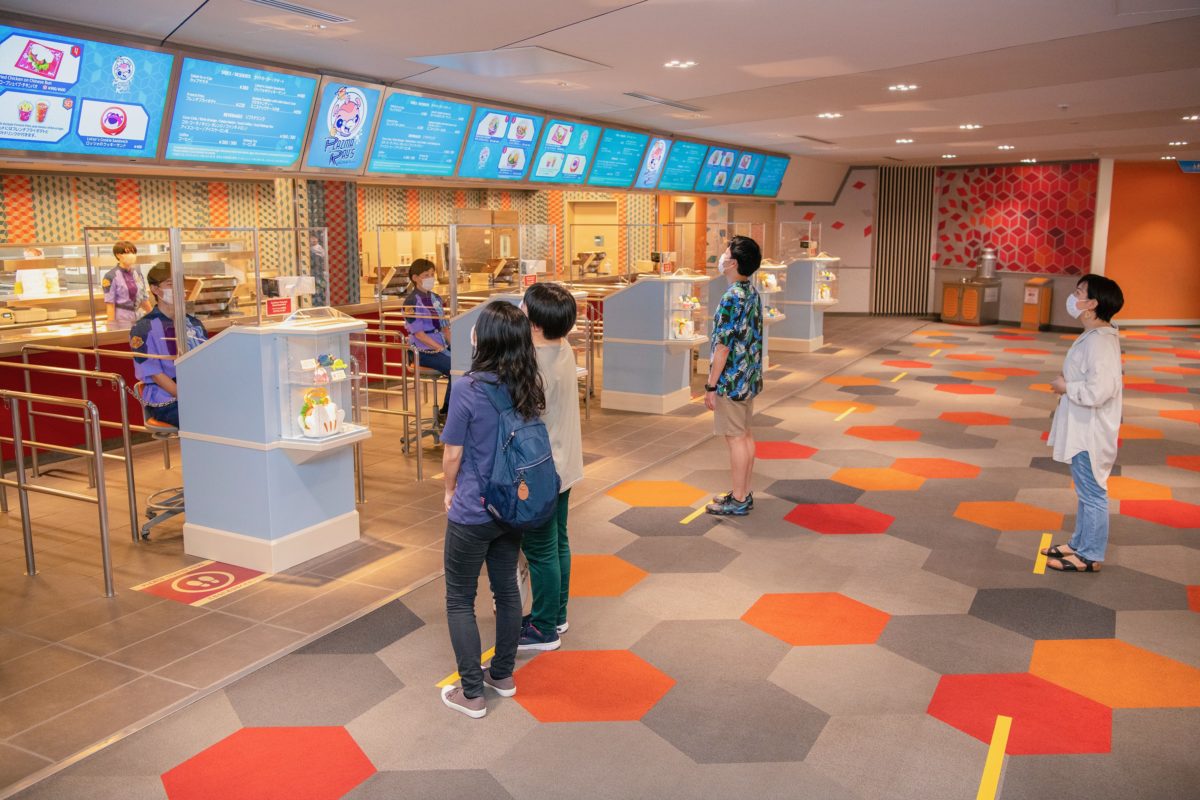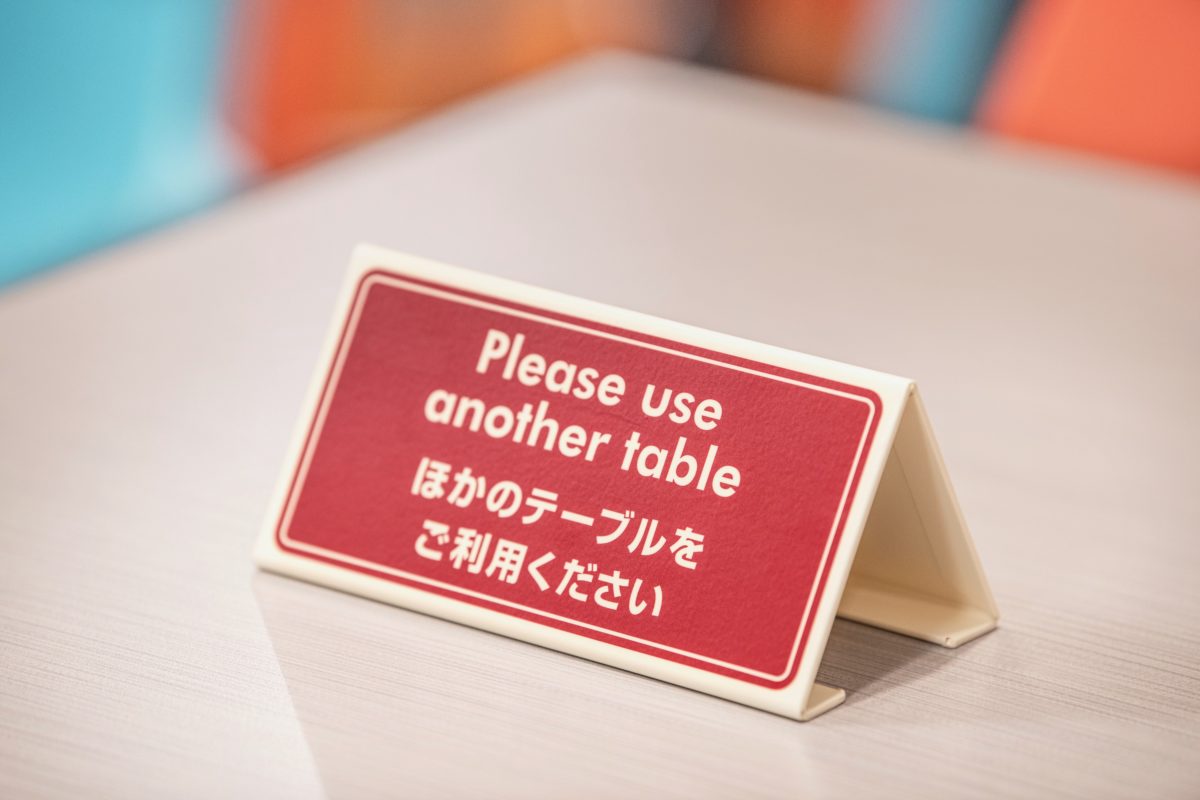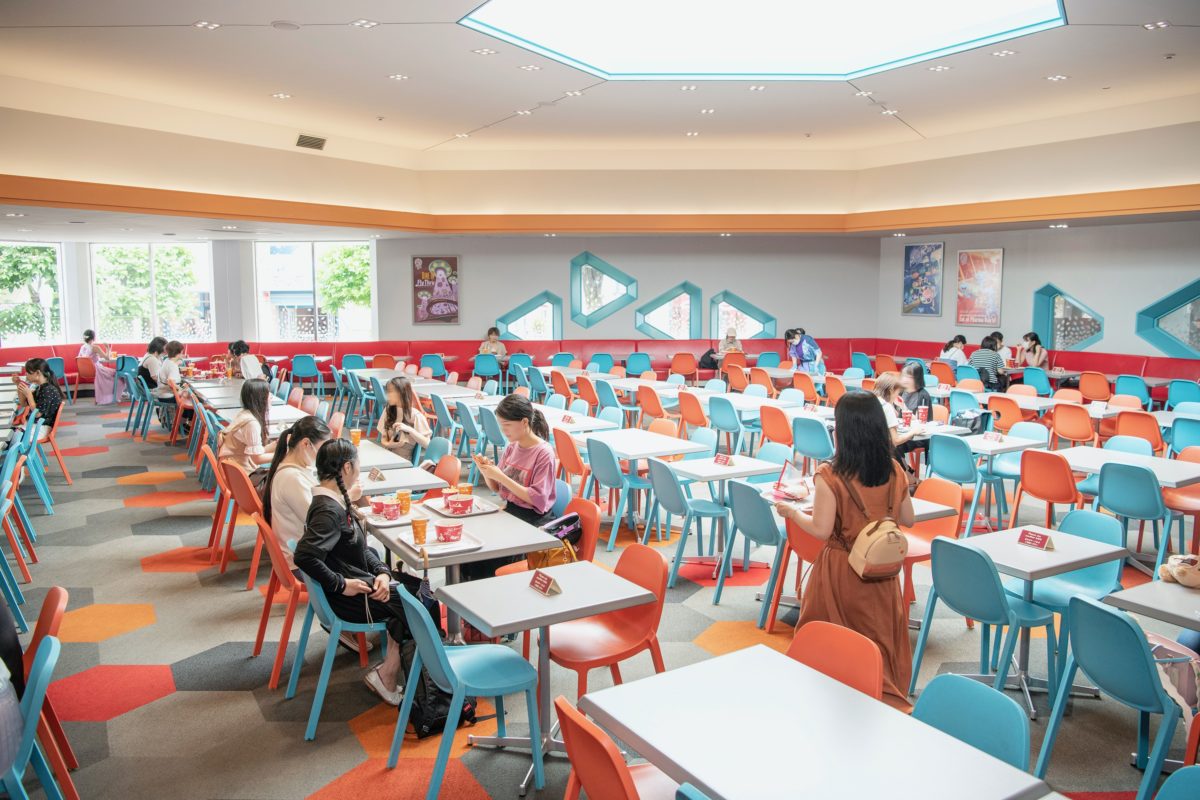 At dining establishments, certain tables will be marked off to promote social distancing.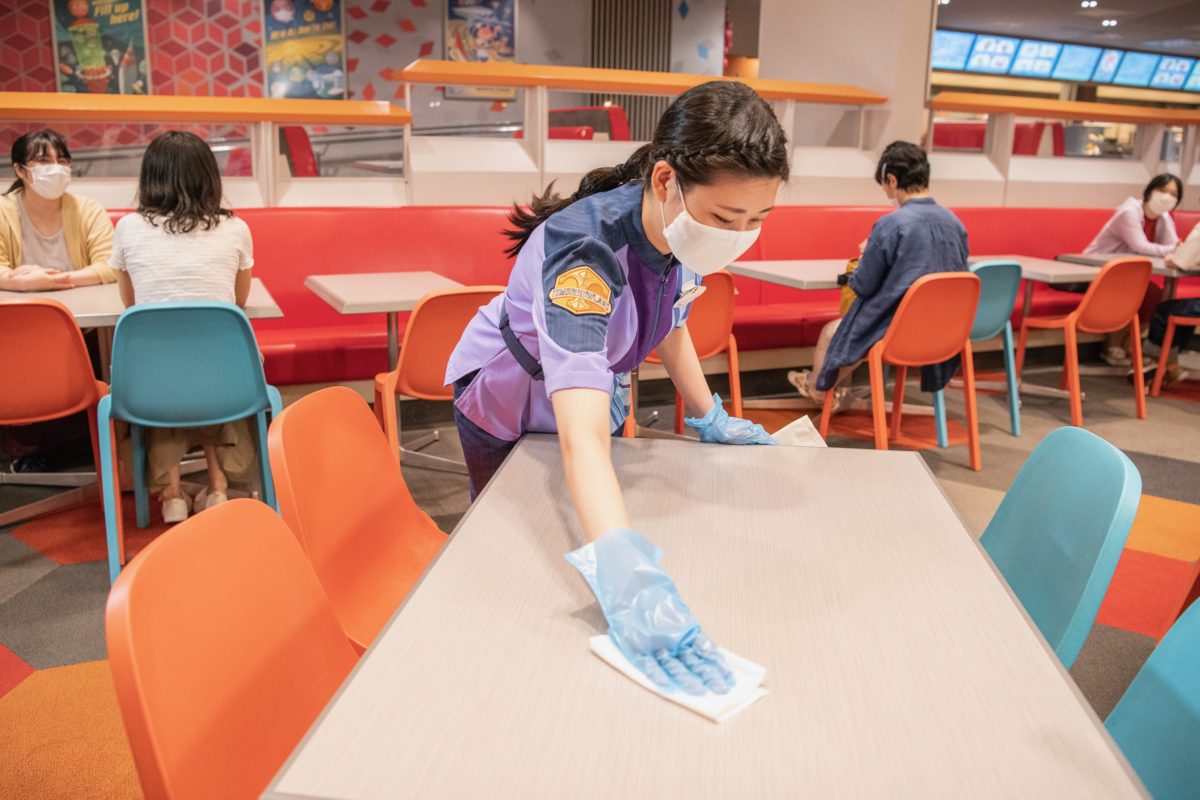 Cast Members will regularly sanitize tables and chairs that are in use.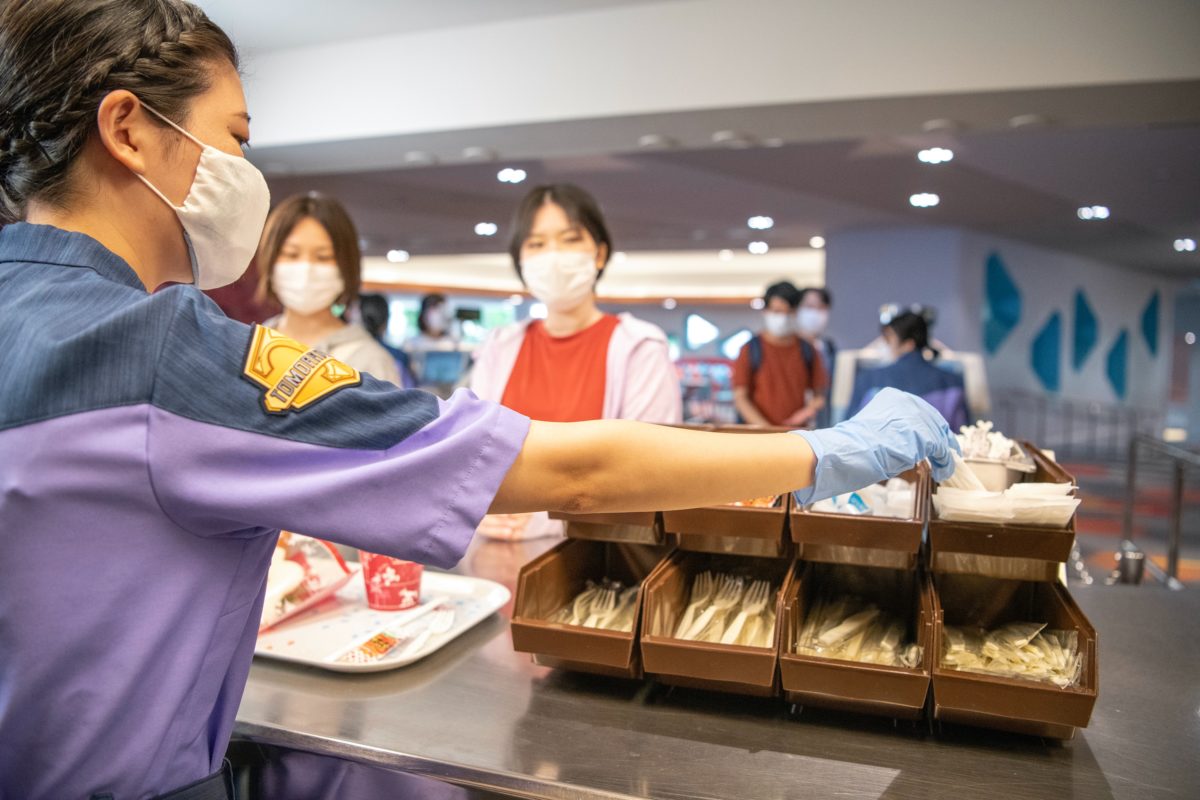 Cast Members will hand out condiments and tableware rather than Guests.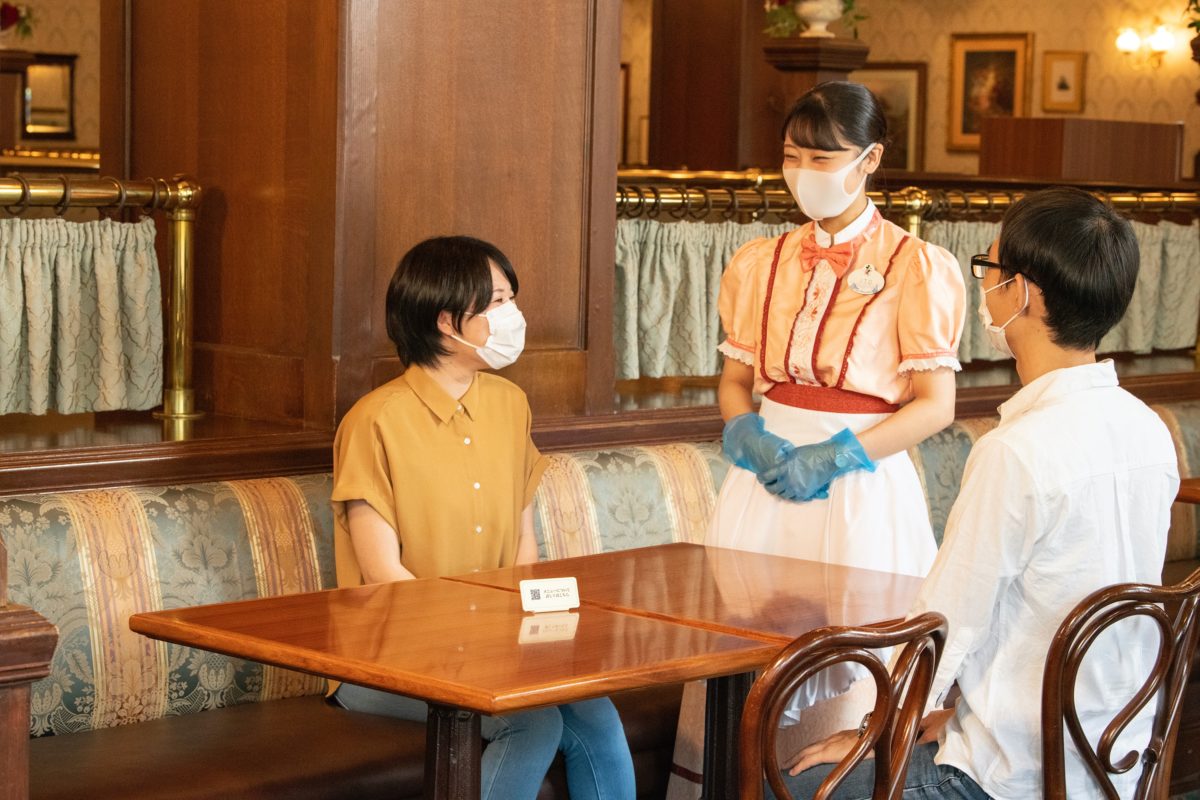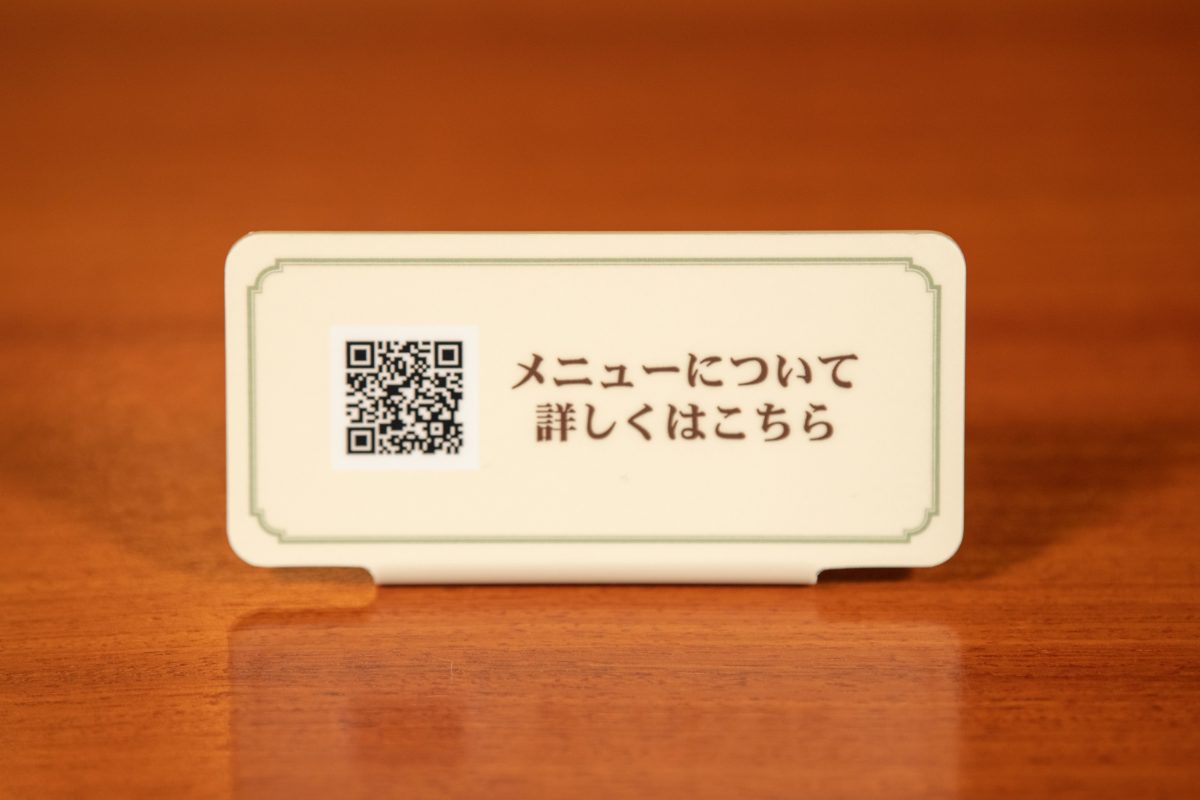 Guests are asked to view menus online or via the Tokyo Disney Resort app rather than conventional menus. Markers will be available at tables that are in service.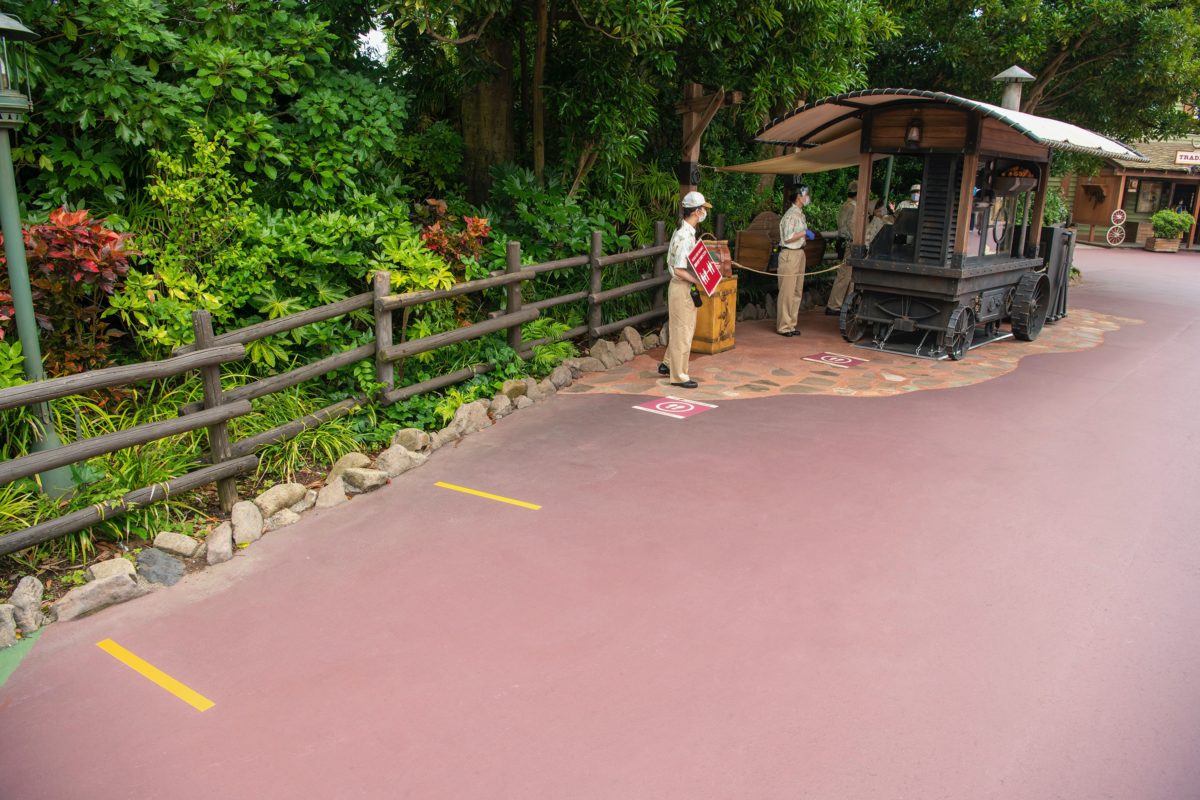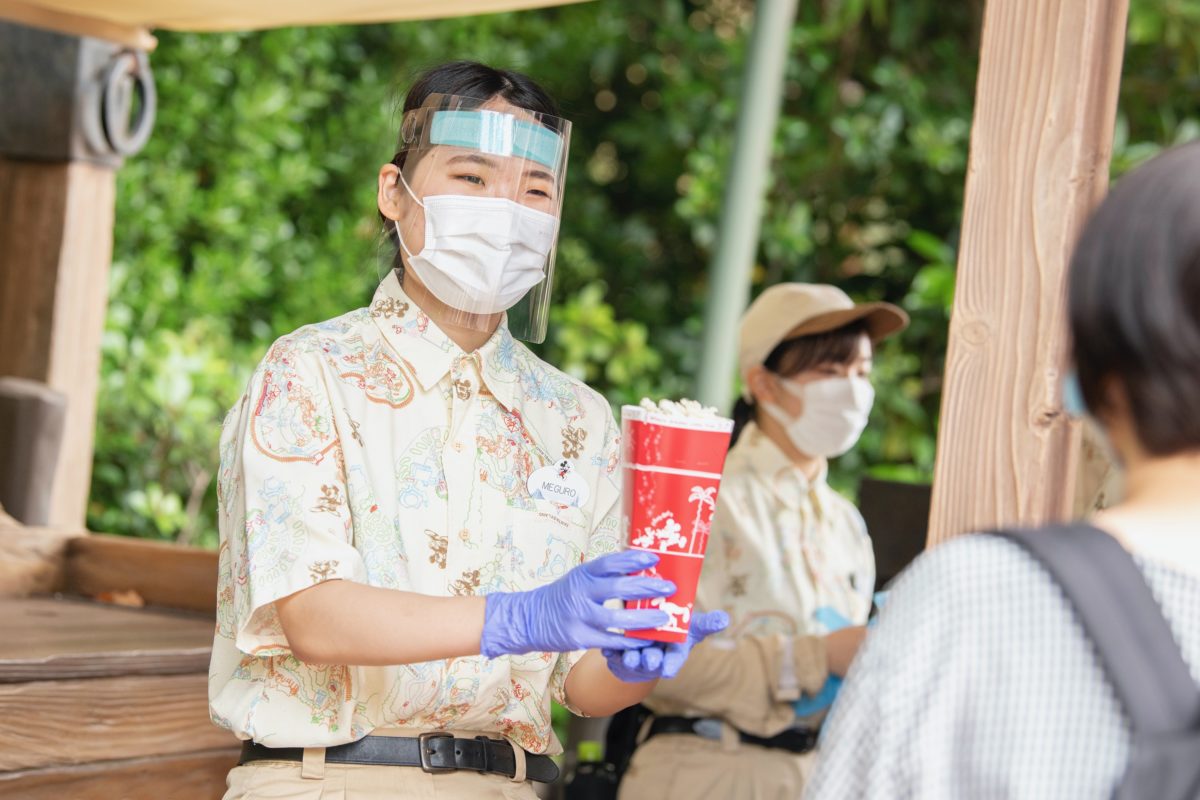 Precautions that include social distancing are also in place at the ever-popular popcorn carts across Tokyo Disneyland and Tokyo DisneySea.
The final video concerns the shopping experience.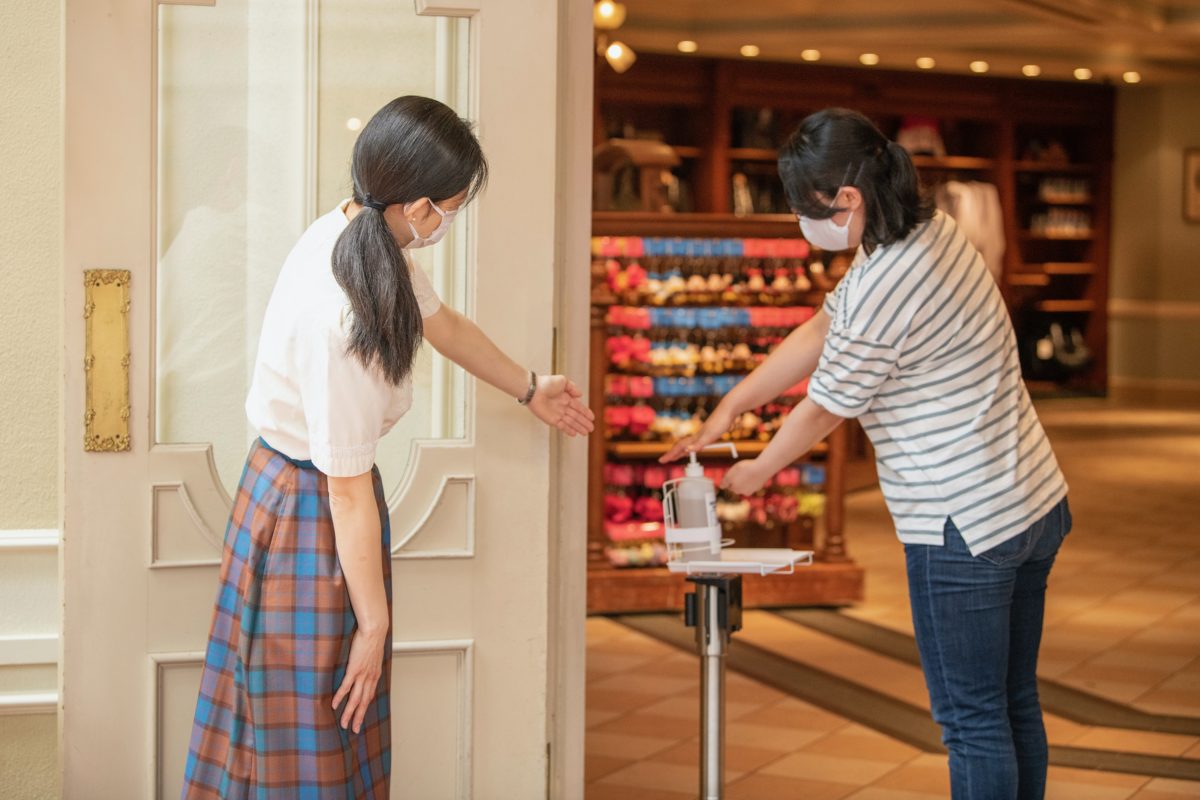 Guests are also asked to sanitize their hands when entering all shops.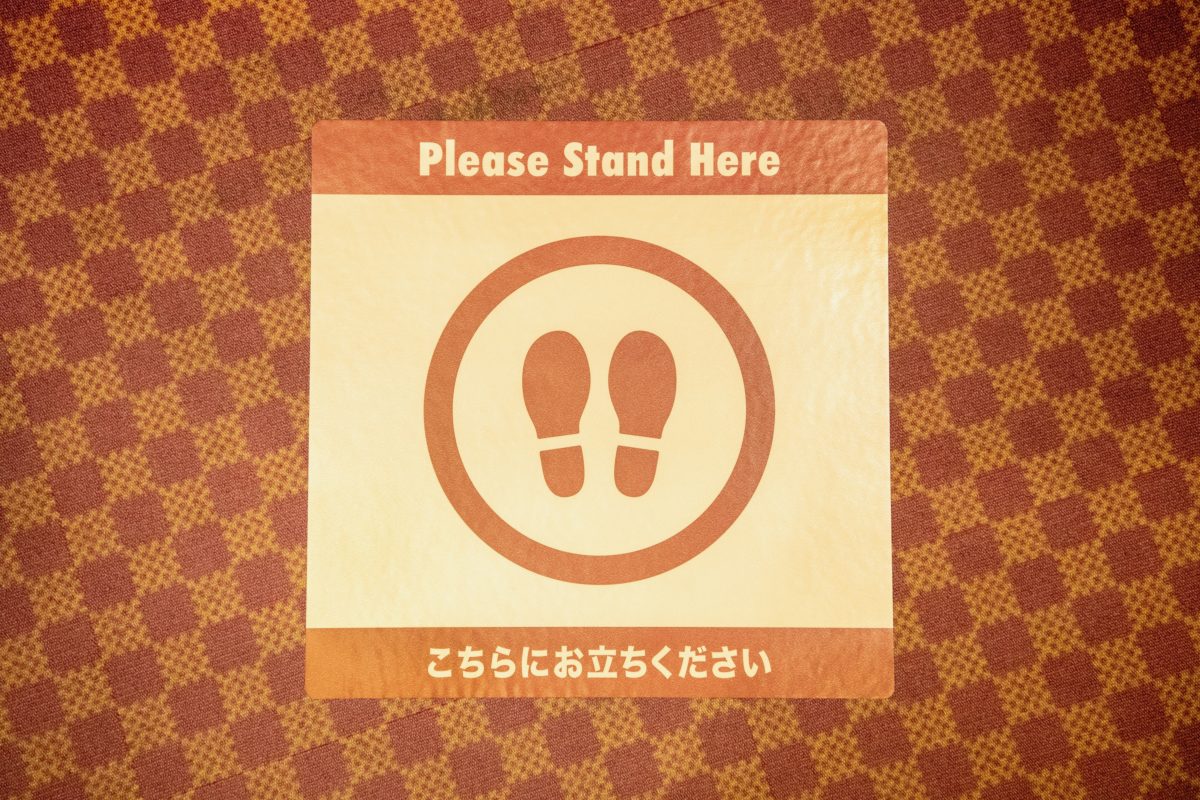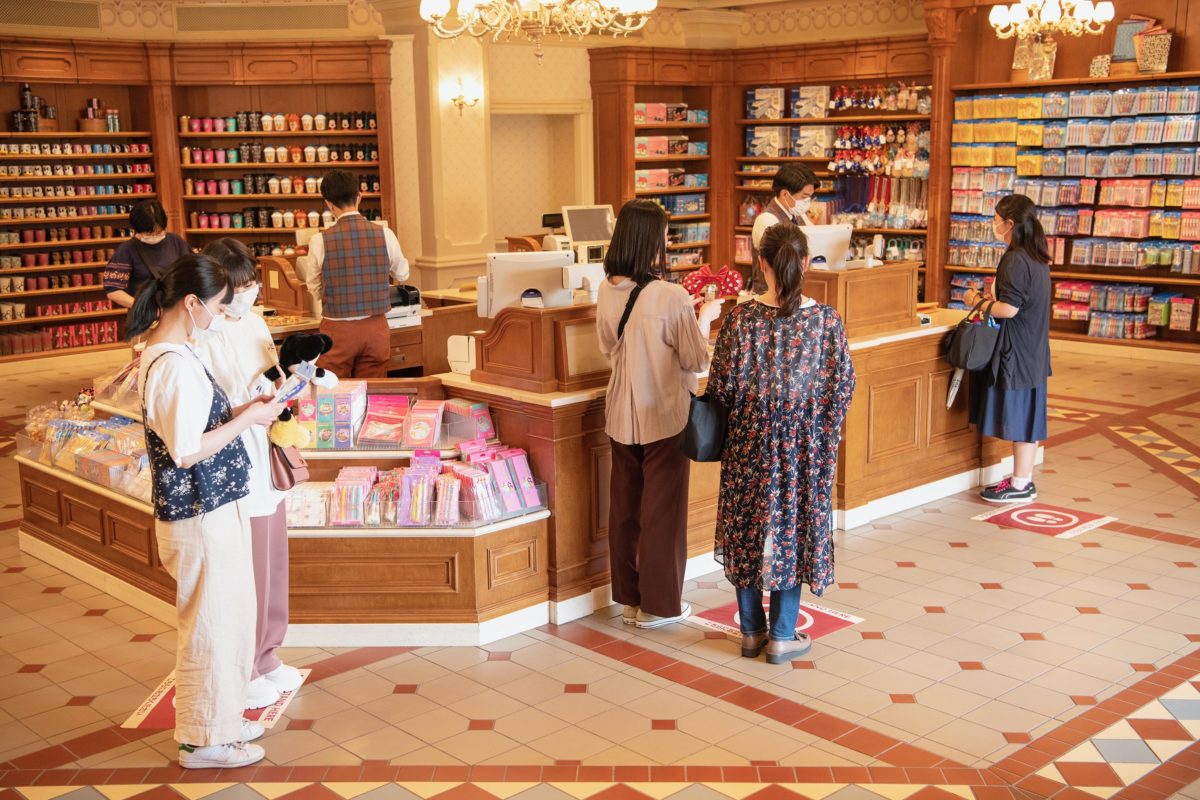 Social distancing markers will be in place near registers. Guests must adhere to these markers.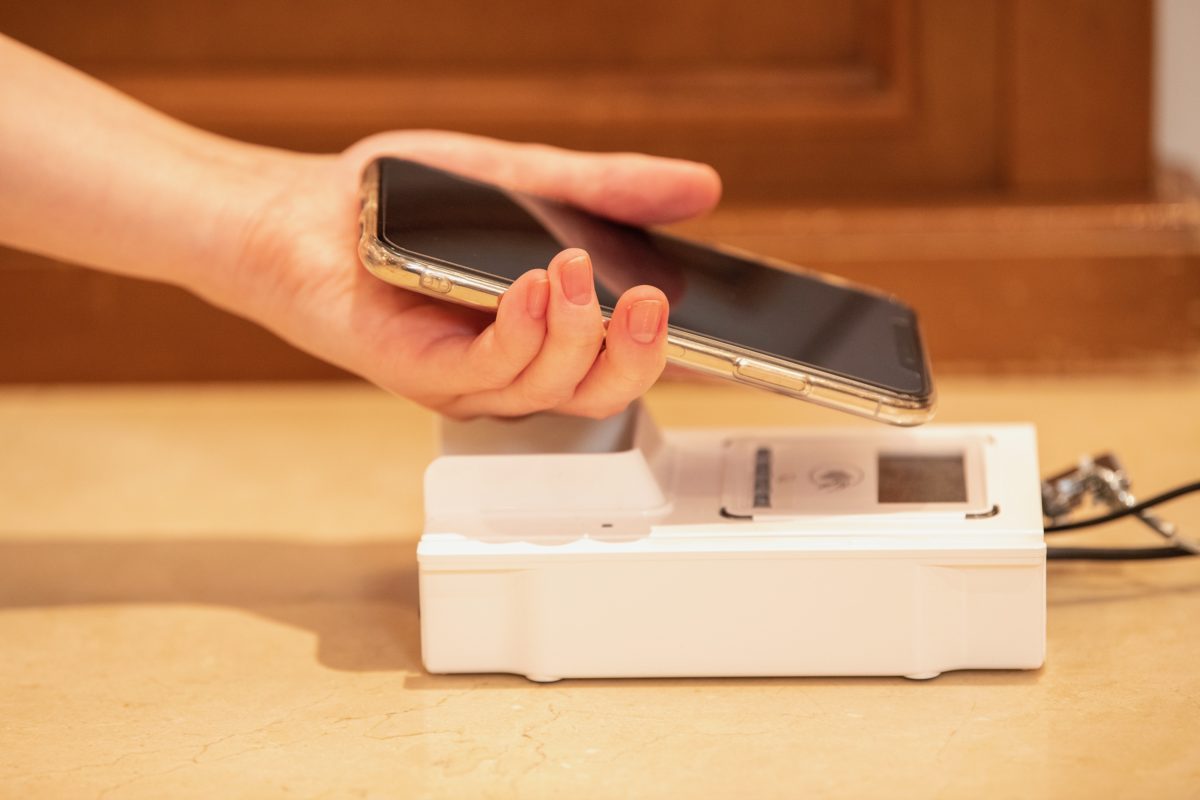 At shops and restaurants, cashless payment methods like credit cards, mobile payments, and Suica IC cards, among others, are encouraged. Cash will still be accepted, but Guests are asked to pay cashless whenever possible.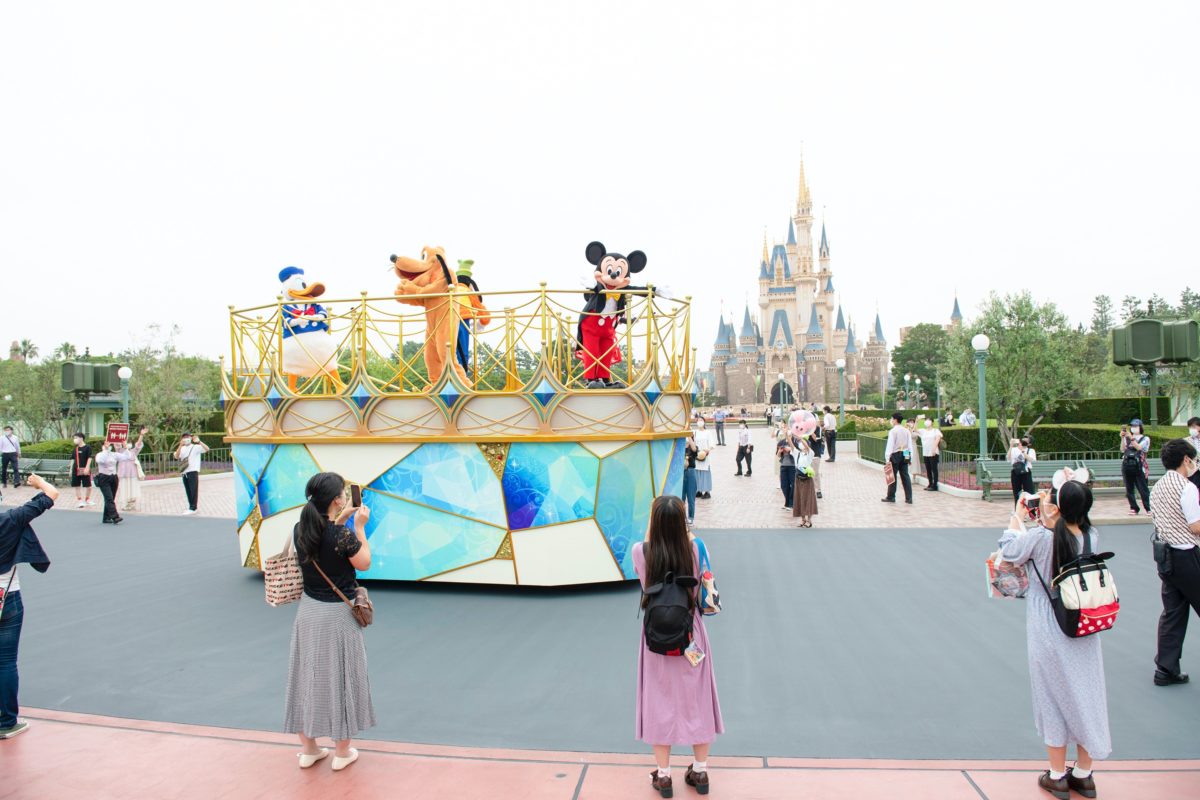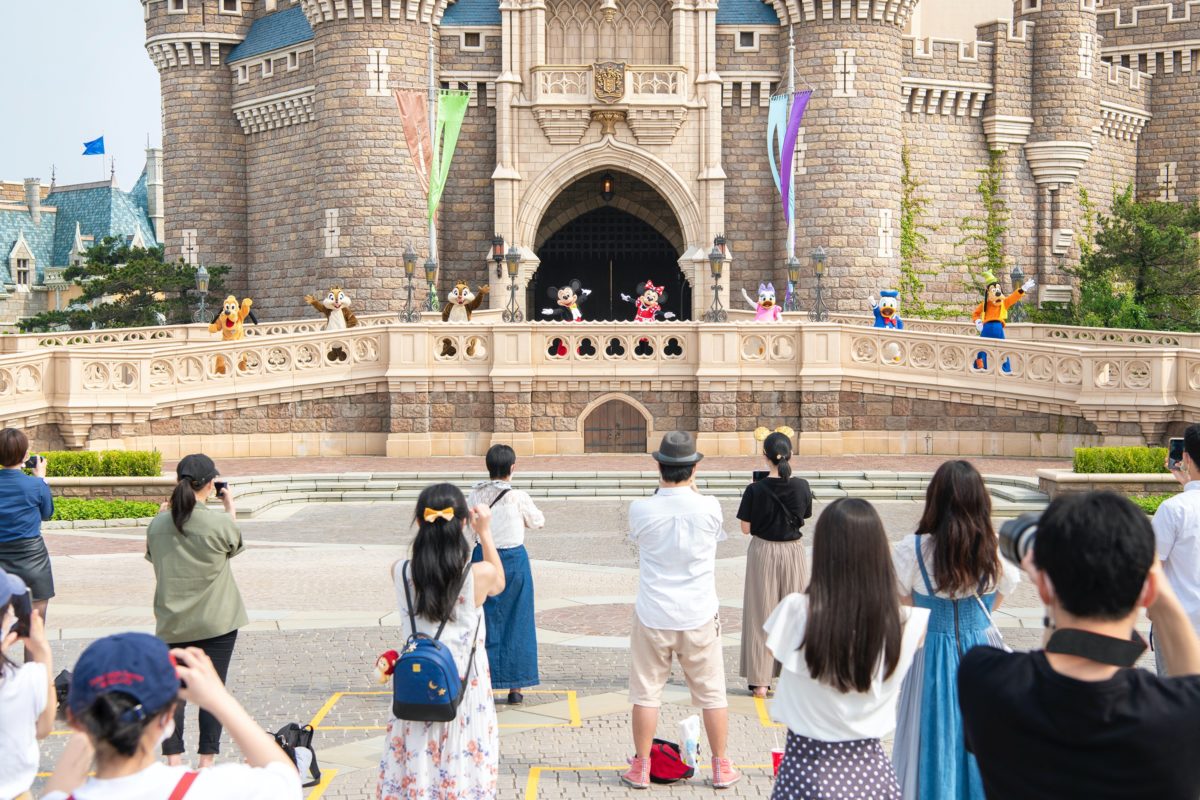 Characters will periodically greet Guests along the parade route and in front of Cinderella Castle, among other socially distant locations. Markers will be set up on the ground to ensure proper distance between Guests.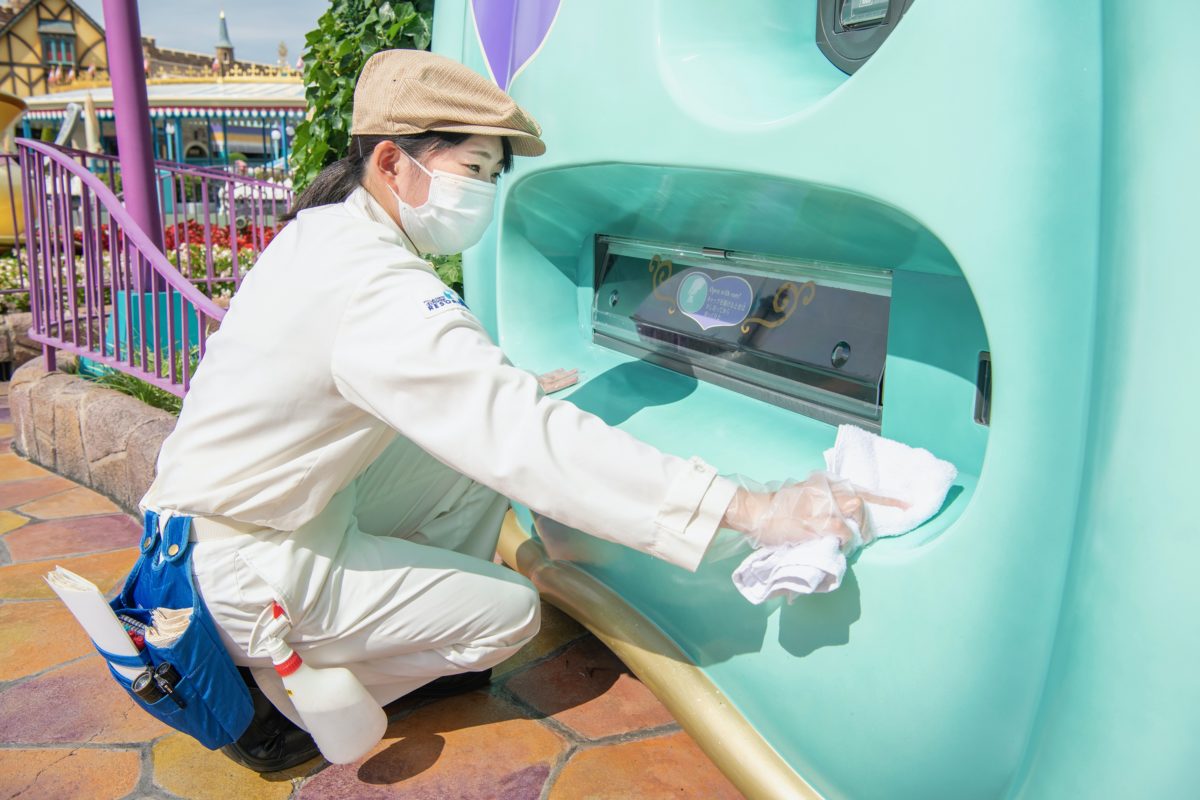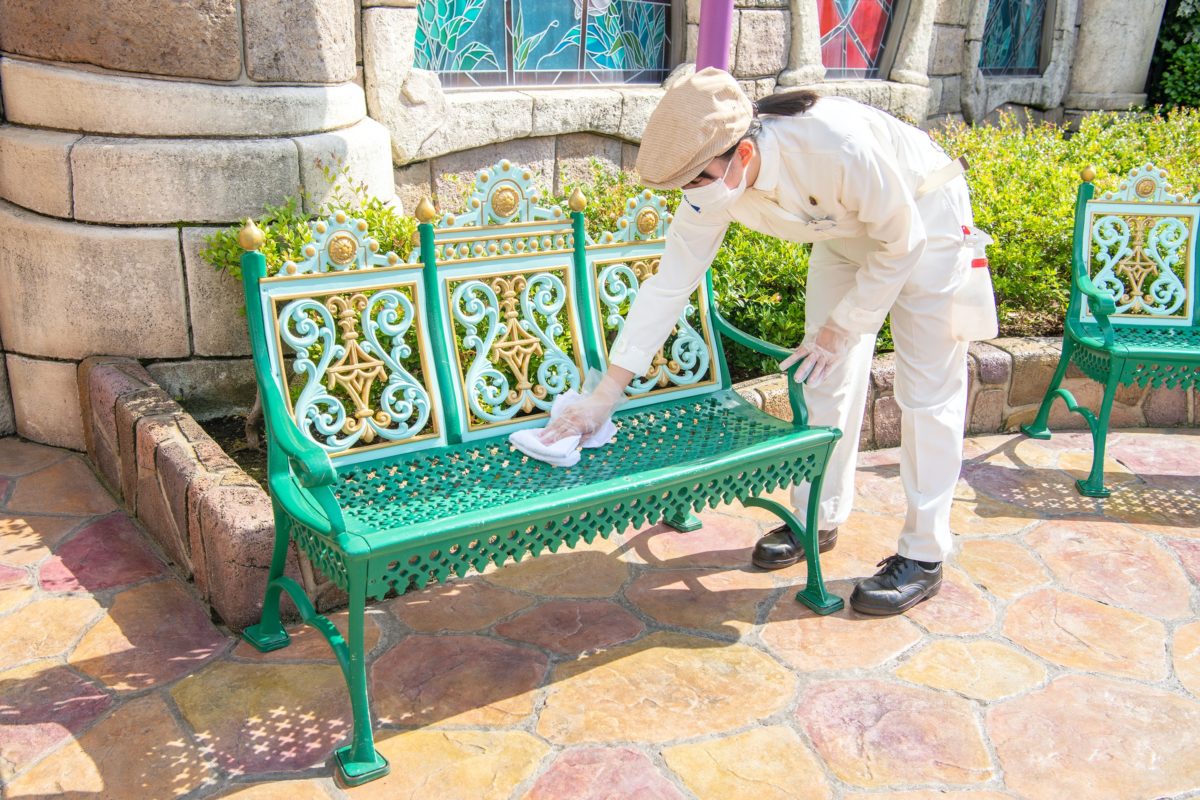 Across the parks, Cast Members will frequently sanitize benches and frequently-touched surfaces like vending machines.
We're so close to the reopening of Tokyo Disney Resort! Hard to believe, isn't it? Both theme parks reopen on July 1st with these social distancing measures in place. Advance tickets have already sold out for almost the entire month of July. We'll be there to cover the grand reopening, so stay tuned to WDWNT!
Are you considering or planning a visit to Tokyo Disney Resort? Visit TDRPlans for every detail (and more) that you'll need to make your trip the best it can be! Did I mention it's 100% free?