While the Tokyo Disney Resort is closed through the COVID-19 coronavirus pandemic, construction has continued across the resort. And by far the most easily visible has been the Tokyo Disneyland Entrance construction, which we've monitored since last summer. It all started on April 16th, 2018, and now after two years, it's finally complete!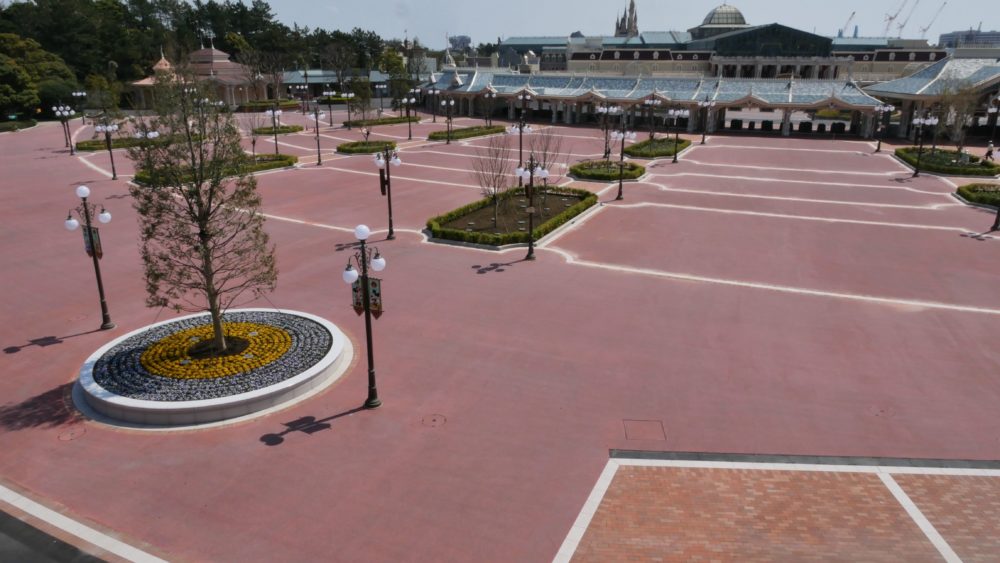 Since the entrance was rebuilt in stages, this half of the entrance has been underway since May 7th, 2019. With this section now complete, the full entrance project announced back in 2017 is finally done! And not to downplay it, but it looks exactly like the other half. That's a good thing, by the way! You'd never know they were built a year apart.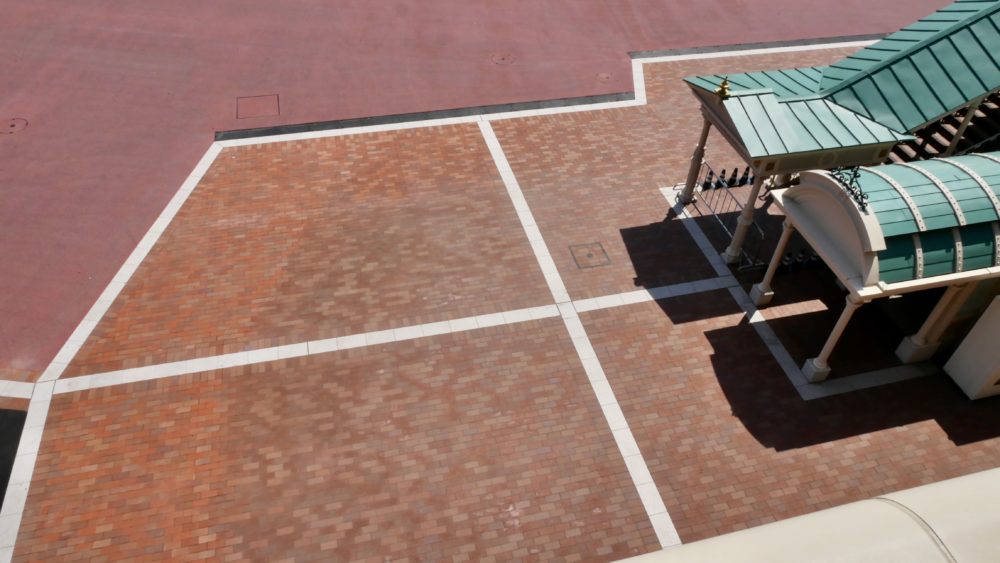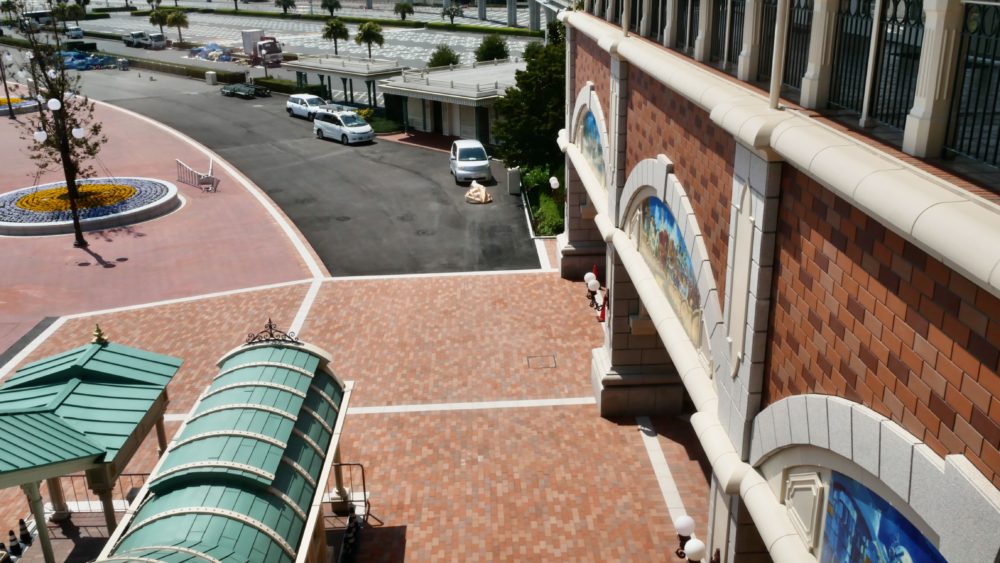 Brick work around the Disney Resort Line is also finally complete. It matches the brick architecture of the station, but makes the red pavement around the rest of the plaza look a bit cheap in comparison.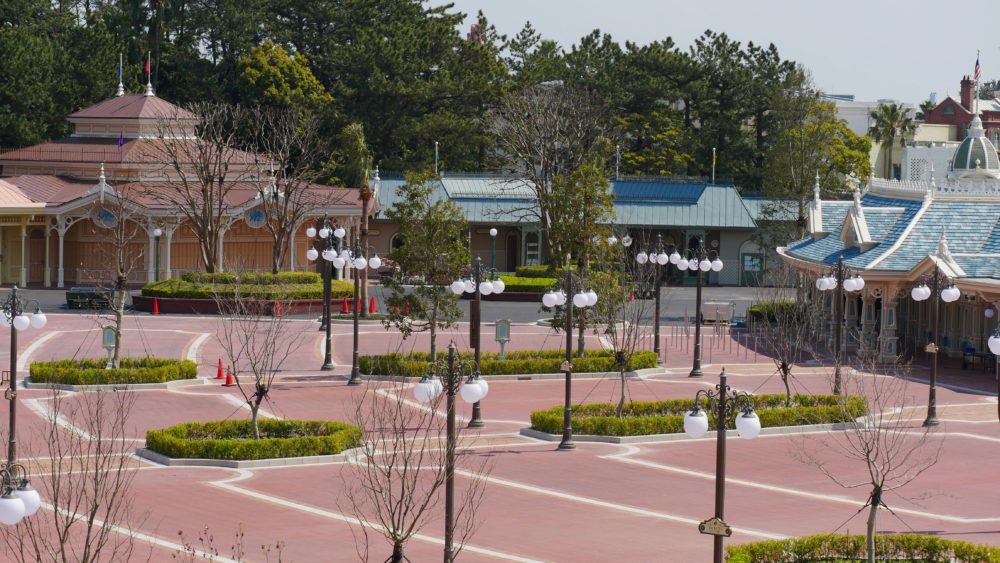 Some equipment was still left near the restrooms, but it'll probably be on its way soon enough. It's rather curious, however, that the signage for Promenade Gifts East is up. It no longer appears on shop listings or the refurbishment calendar for Tokyo Disneyland, and its purpose has been supplanted by Bon Voyage since 2001. So it wouldn't be surprising at all to see it closed, but nothing appears to be confirmed yet.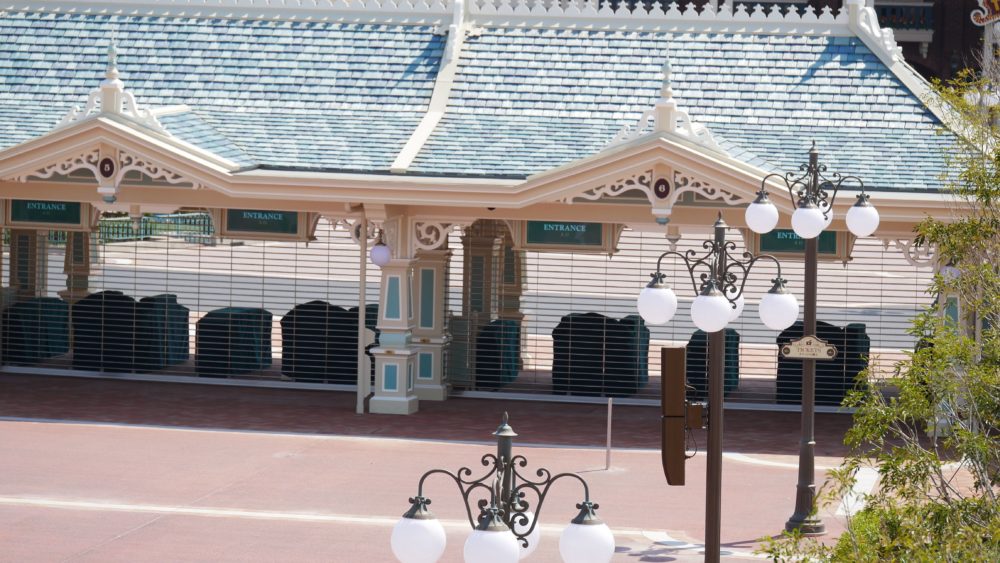 The overhead screens are still turned on despite the park closure. This only appears on this side, with the west side turnstile screens still turned off.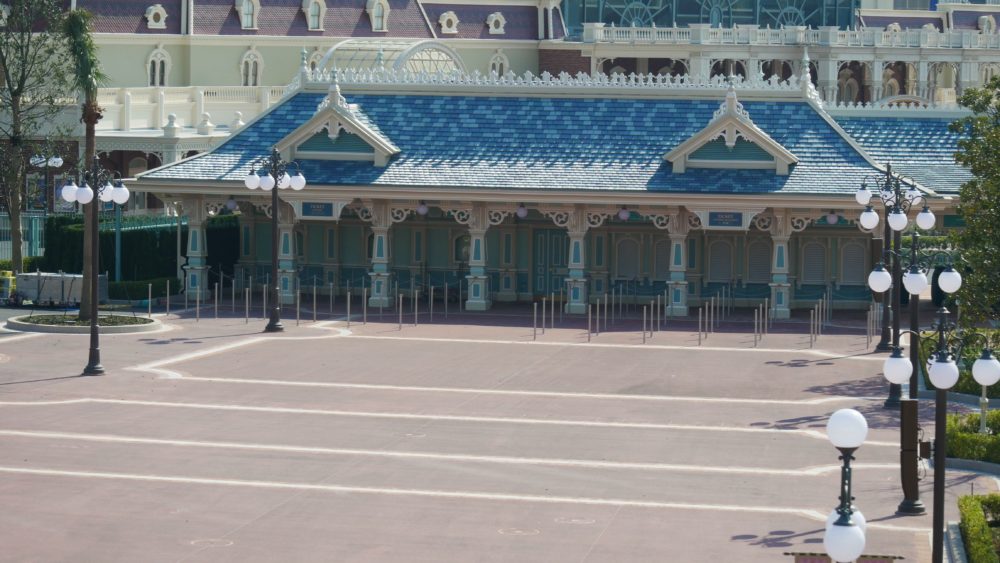 The ticket booth building is also ready. I wonder if this means the ticket center under the walkway to Maihama Station will finally close.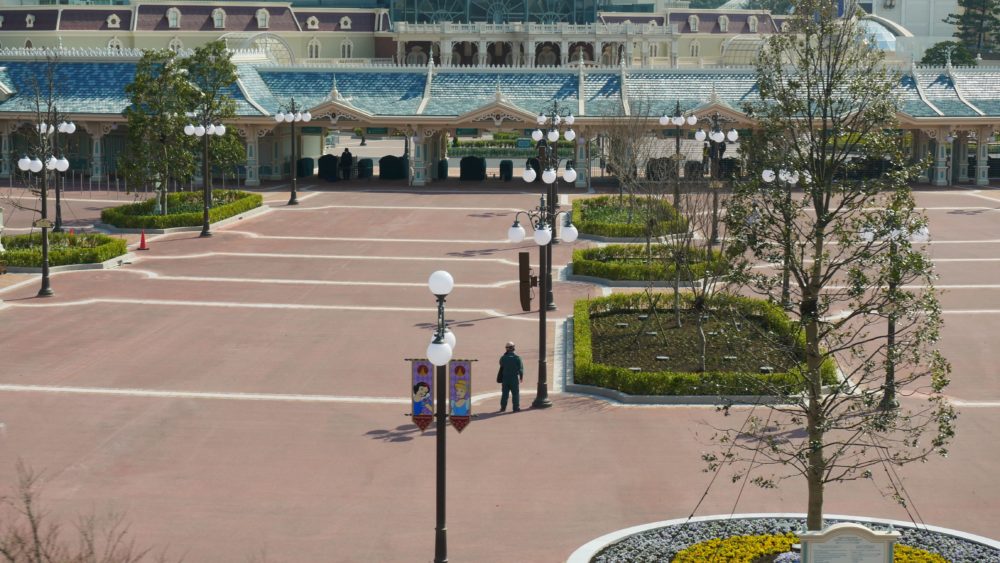 The new entrance loop (curiously introduced on March 11th, after the closure) could be heard throughout the plaza as workers tested the speakers.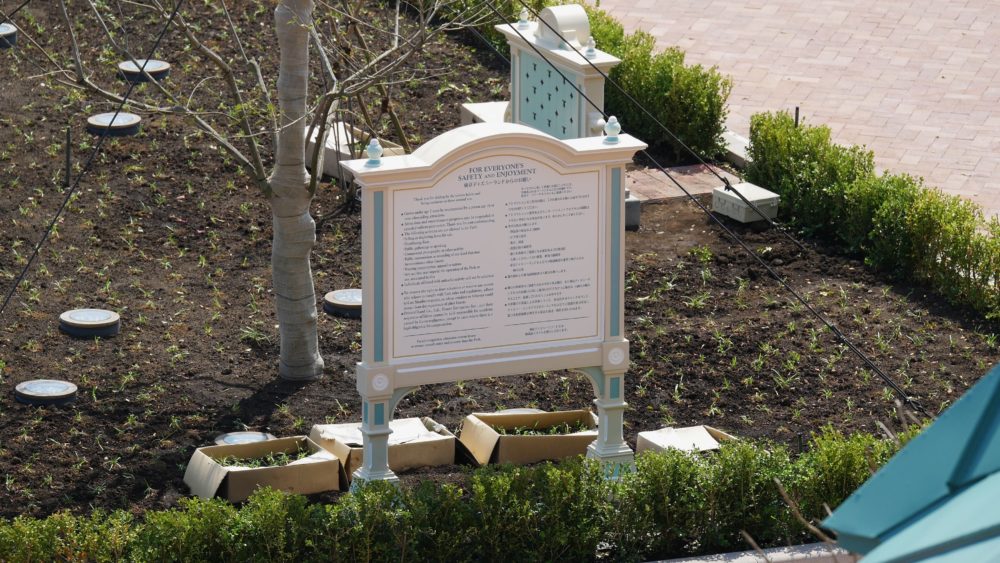 A new park rules sign was also installed on both the old and new sides of the entrance plaza. It's all fairly standard stuff, we don't have any weird rules that are actually written out. All of the strange customs are just understood, like sitting for parades.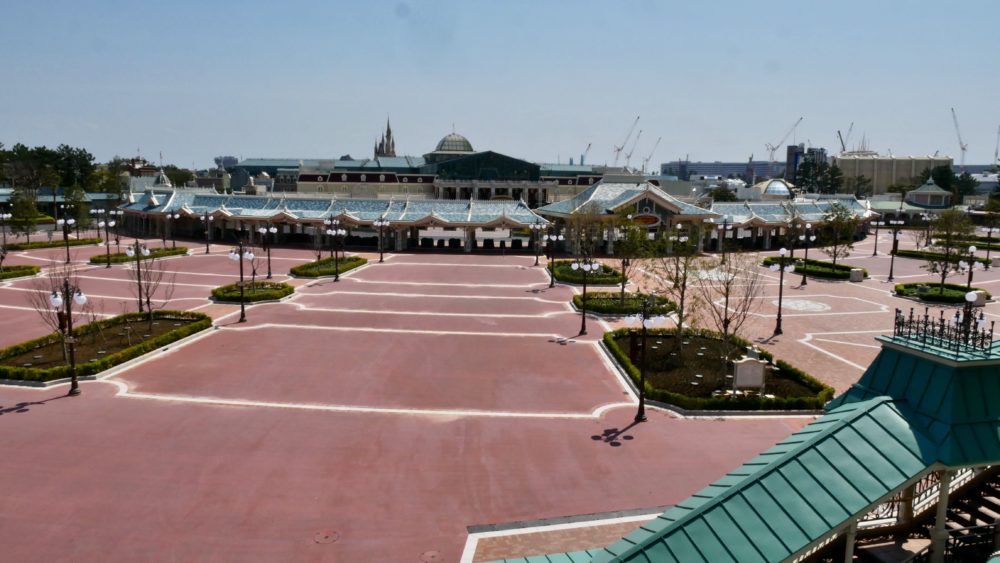 It's so nice to see the entire entrance completed after two years of walls and loud construction! It should open up along with Tokyo Disneyland, whenever it returns to operation. Currently, that's set to be sometime after at least mid-May. Until then, all we can do is stare from atop the Disney Resort Line platform.
Are you considering or planning a visit to Tokyo Disney Resort? Visit TDRPlans for every detail (and more) that you'll need to make your trip the best it can be! Did I mention it's 100% free? Oh, and stay tuned to WDWNT for up-to-date news on Tokyo Disney Resort, Walt Disney World, and Disney Parks worldwide!