Though its days (months?) may be numbered, Splash Mountain reopened at the Magic Kingdom today during cast member previews, to some of the longest waits throughout the entire park.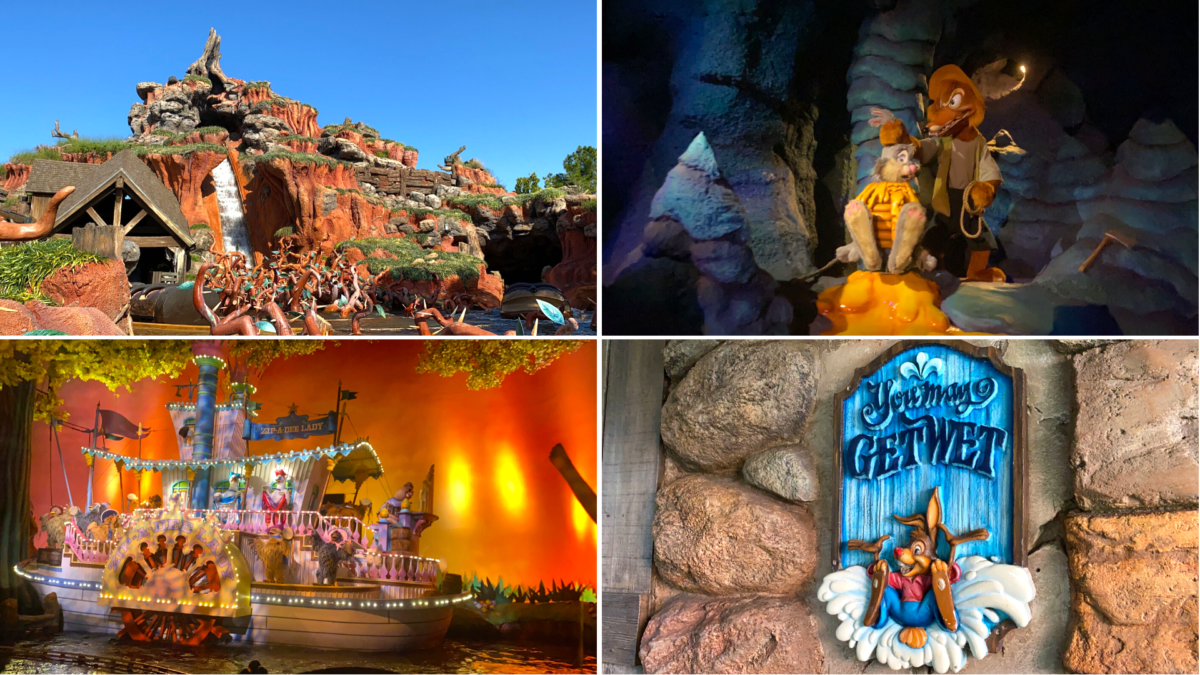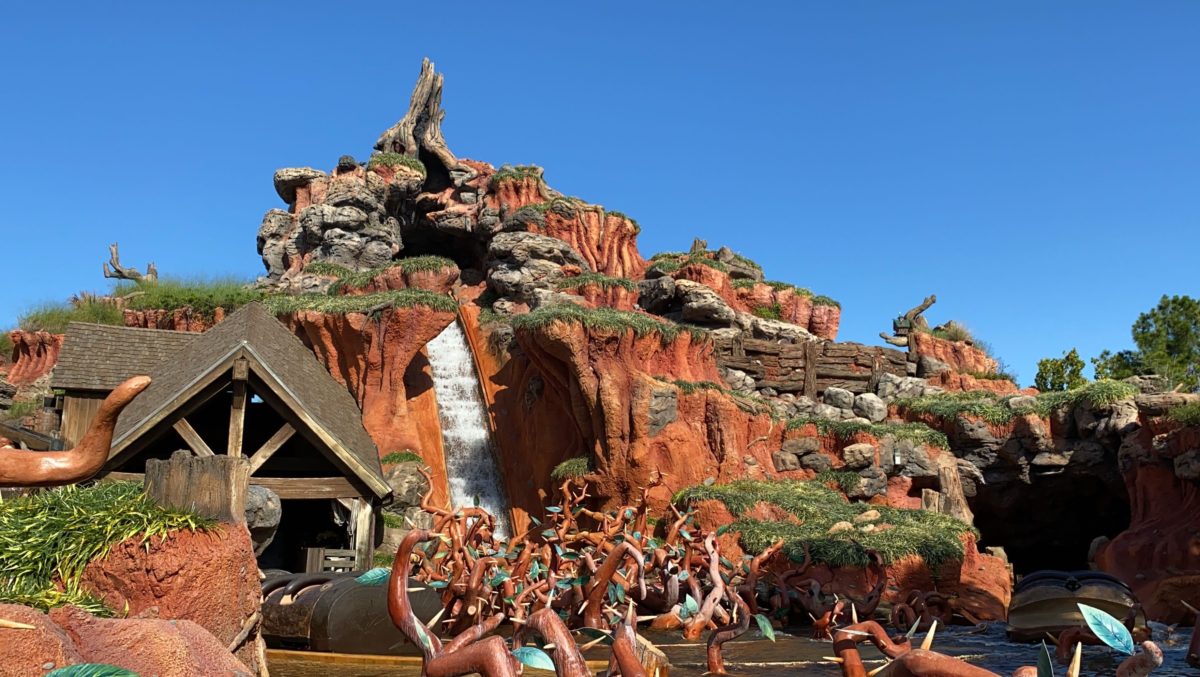 Disney has announced that the ride will close at the Magic Kingdom and Disneyland to be re-themed to The Princess and the Frog, though no official closing dates have been set.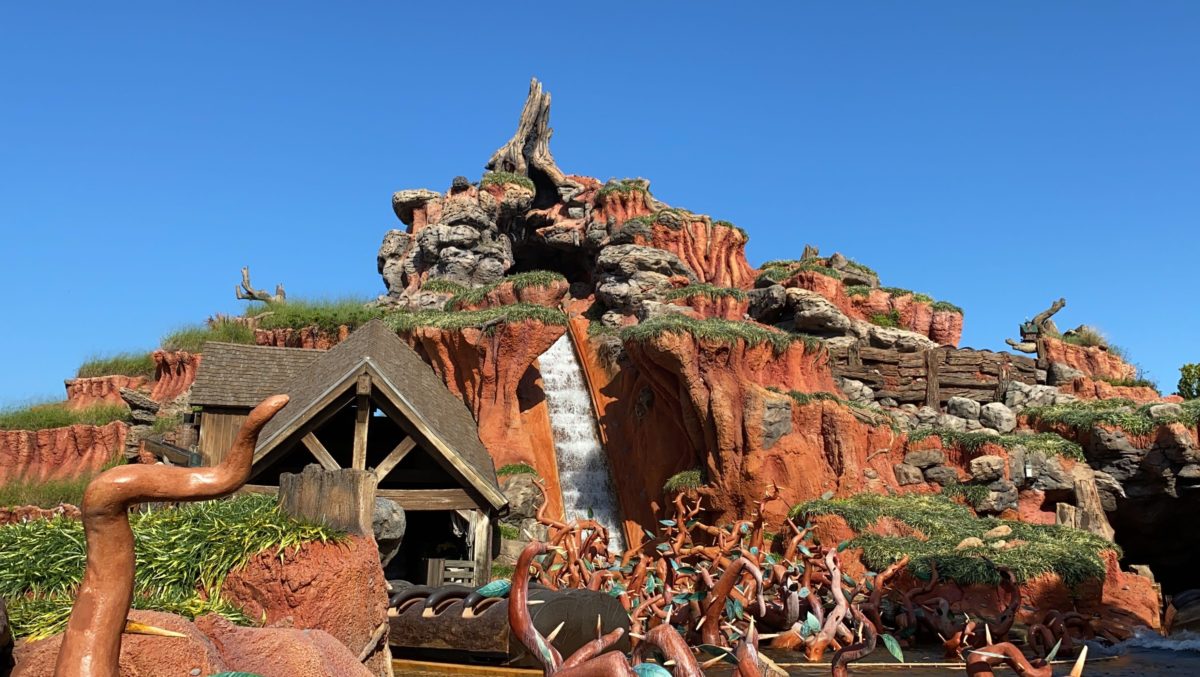 In the meantime, Br'er Rabbit still welcomes guests to the ride in the directional signage. If you head in the other direction, however, you'll find a closed Briar Patch shop.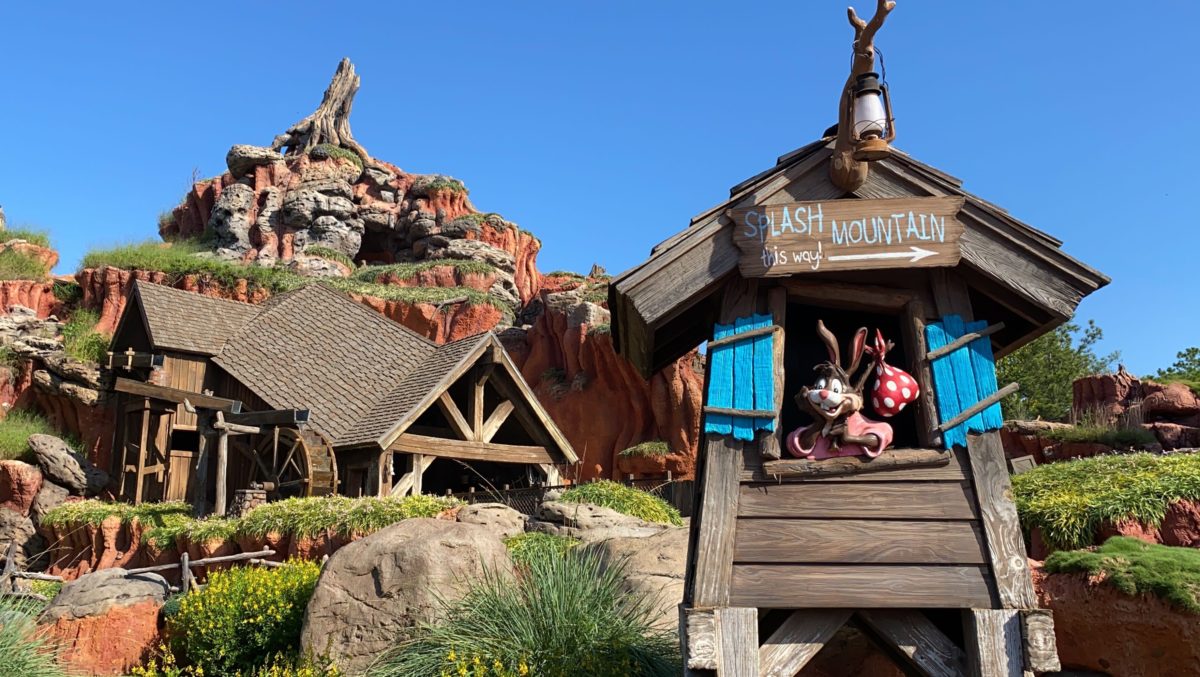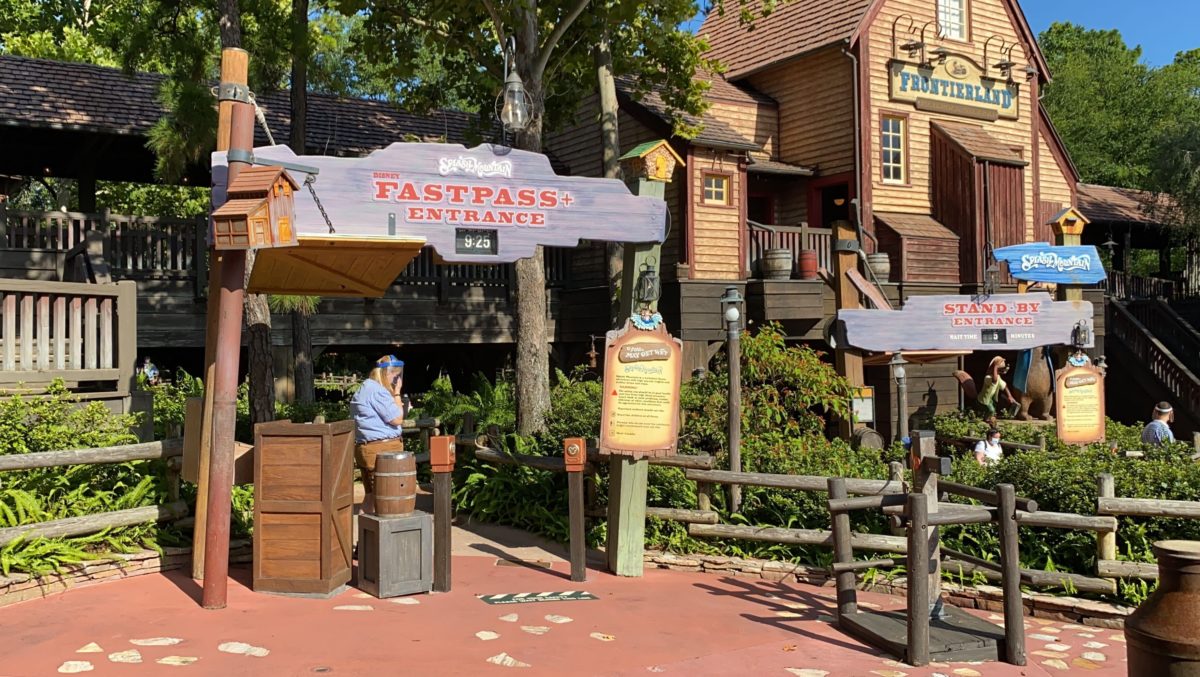 Let's hop in line and check it out! While waits started out non-existent with the opening of the park, they quickly rose to 55 minutes at the peak of the afternoon. At time of publishing, the current wait time is 35 minutes, still the longest wait time at the park.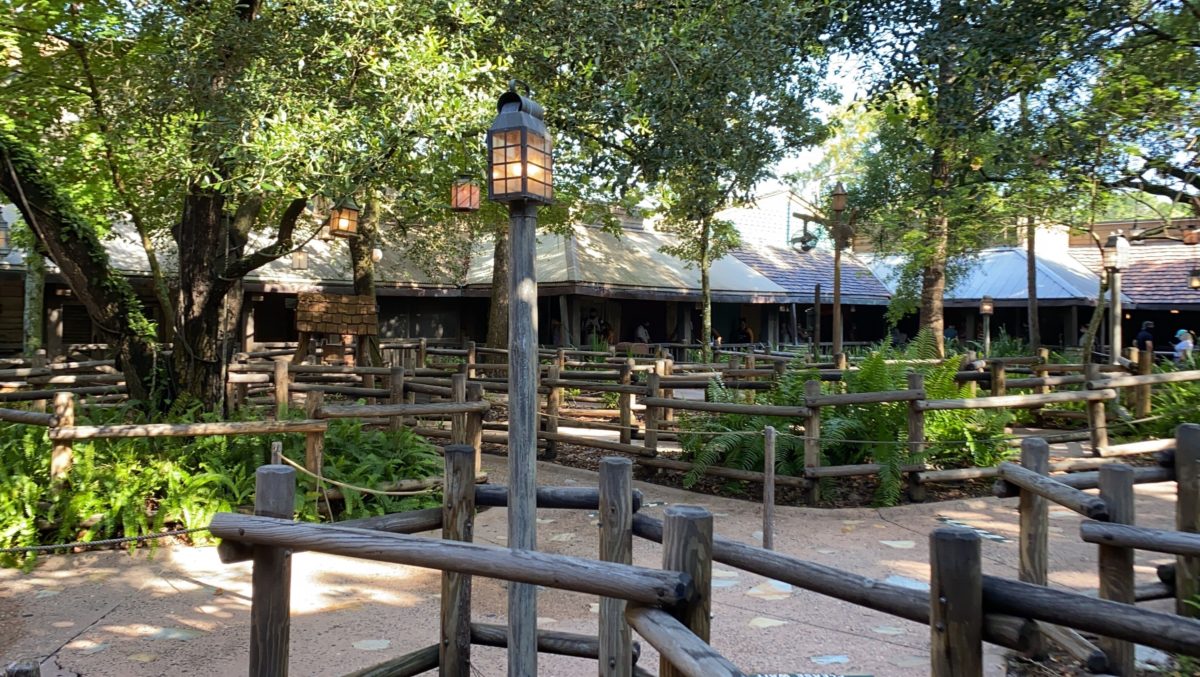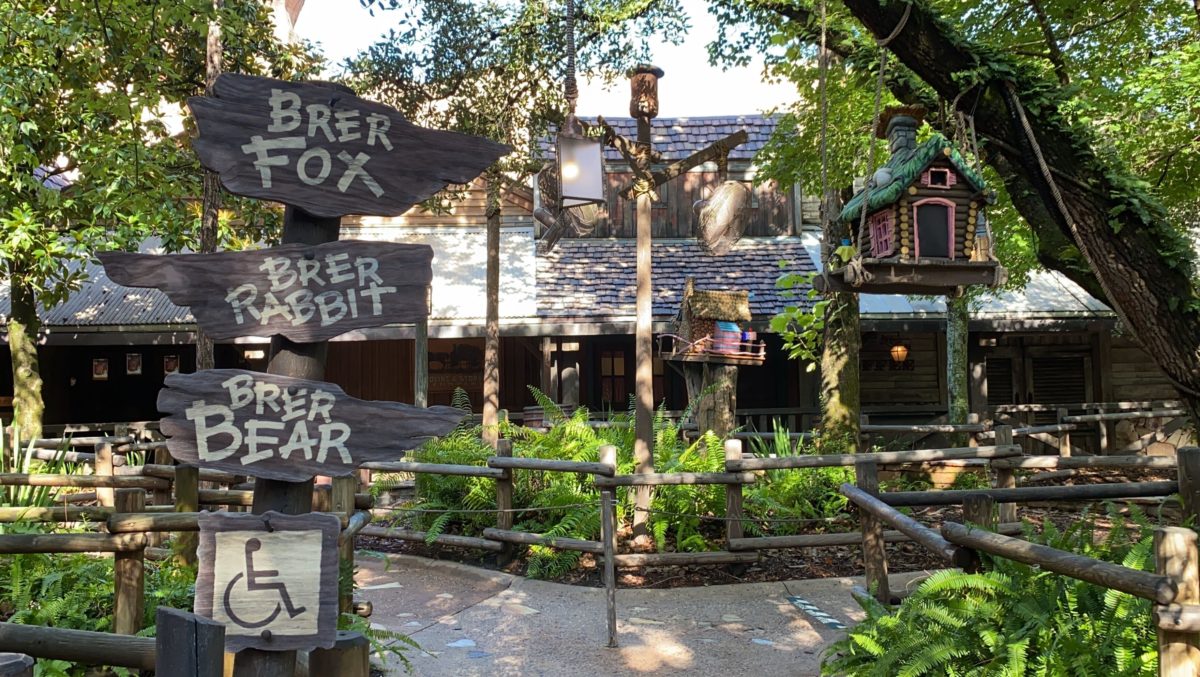 If you look closely, you can see social distancing markers on the ground in the queue.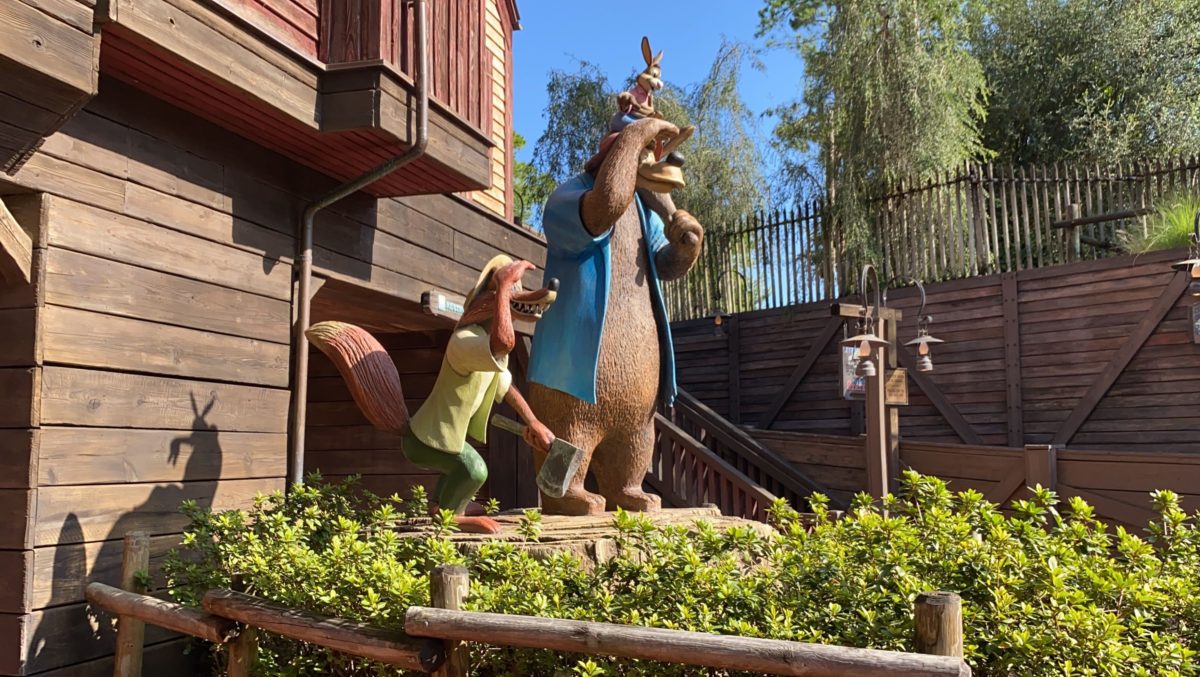 Do you think Br'er Rabbit, Br'er Fox, and Br'er Bear are looking for a place to retire to once the ride closes?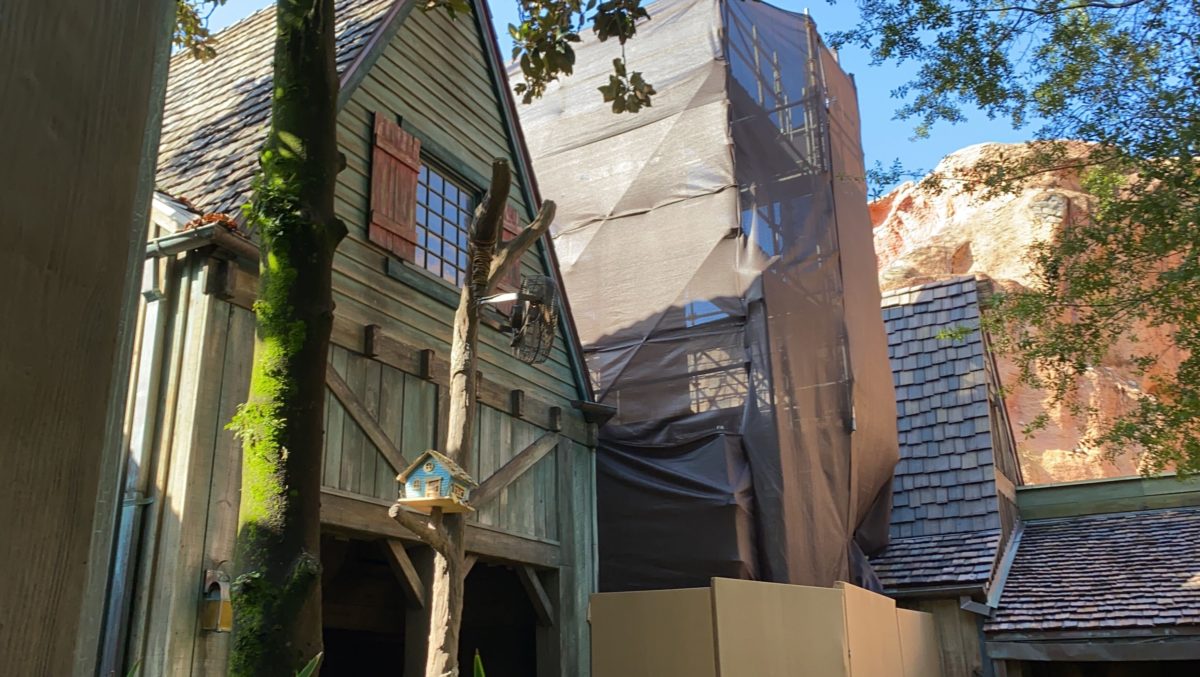 Scaffolding and scrim are up in the area, as seen from the queue.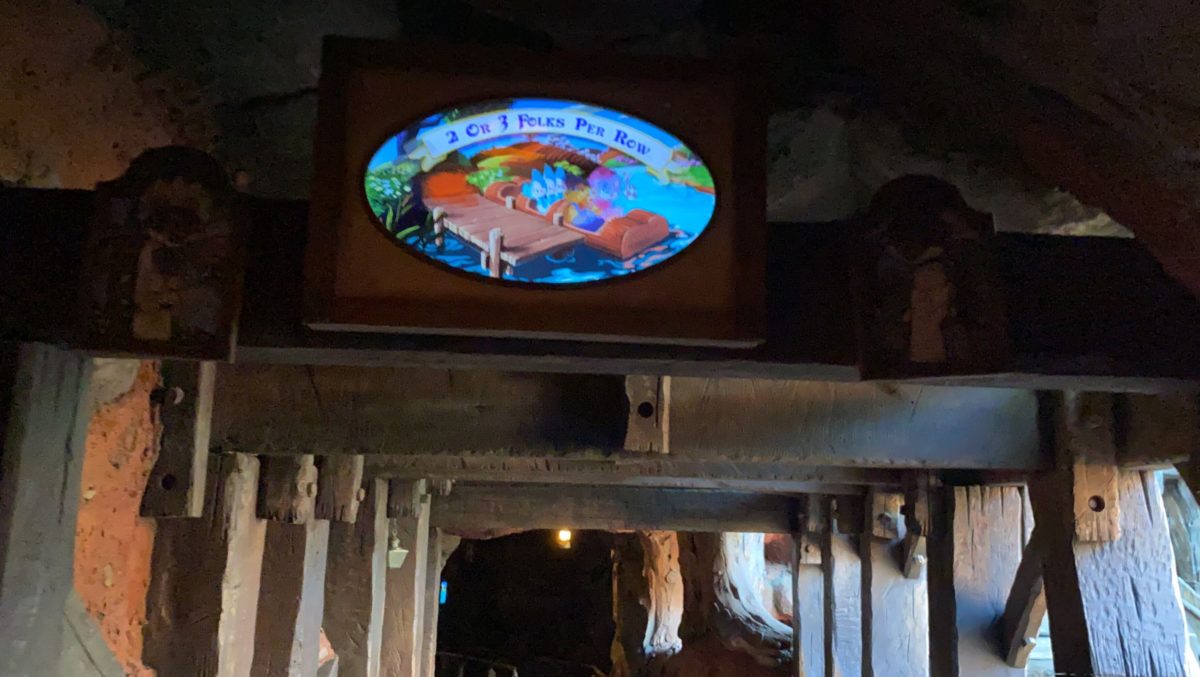 In light of new safety precautions, some changes have been made to the attraction. To maintain social distancing, one party is being seated per log.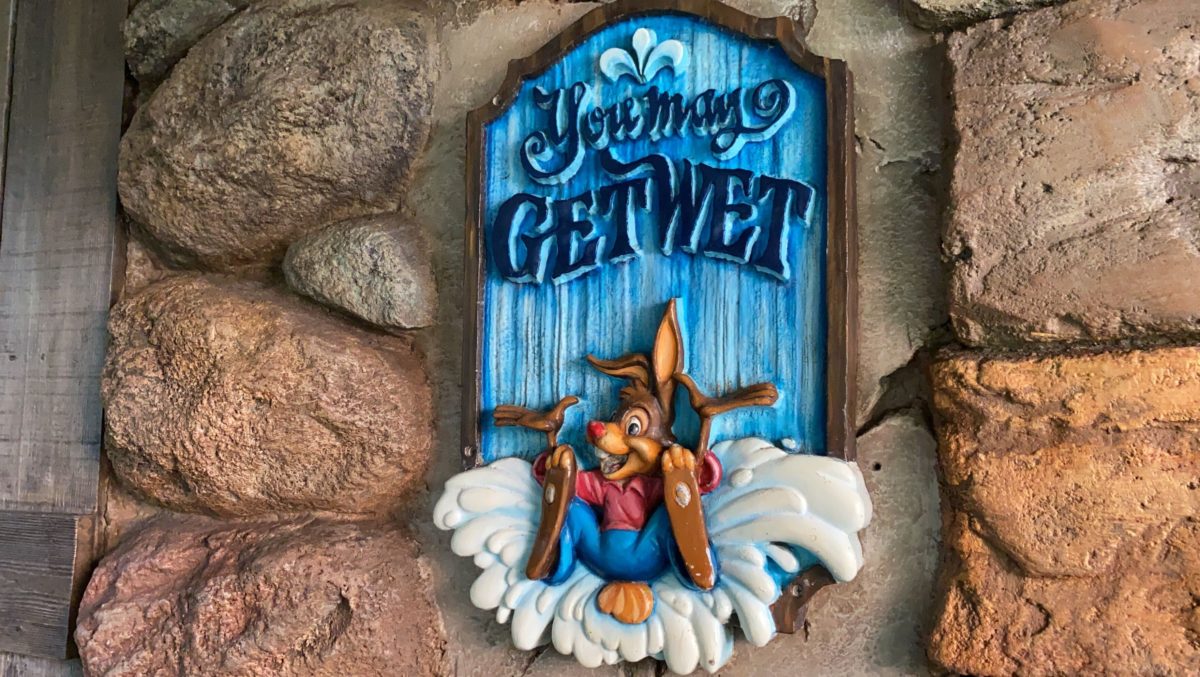 In addition, the big splashdown finale has been turned off to reduce the possibility of spreading COVID-19 by contact with water. So you may get wet, but not as wet as before.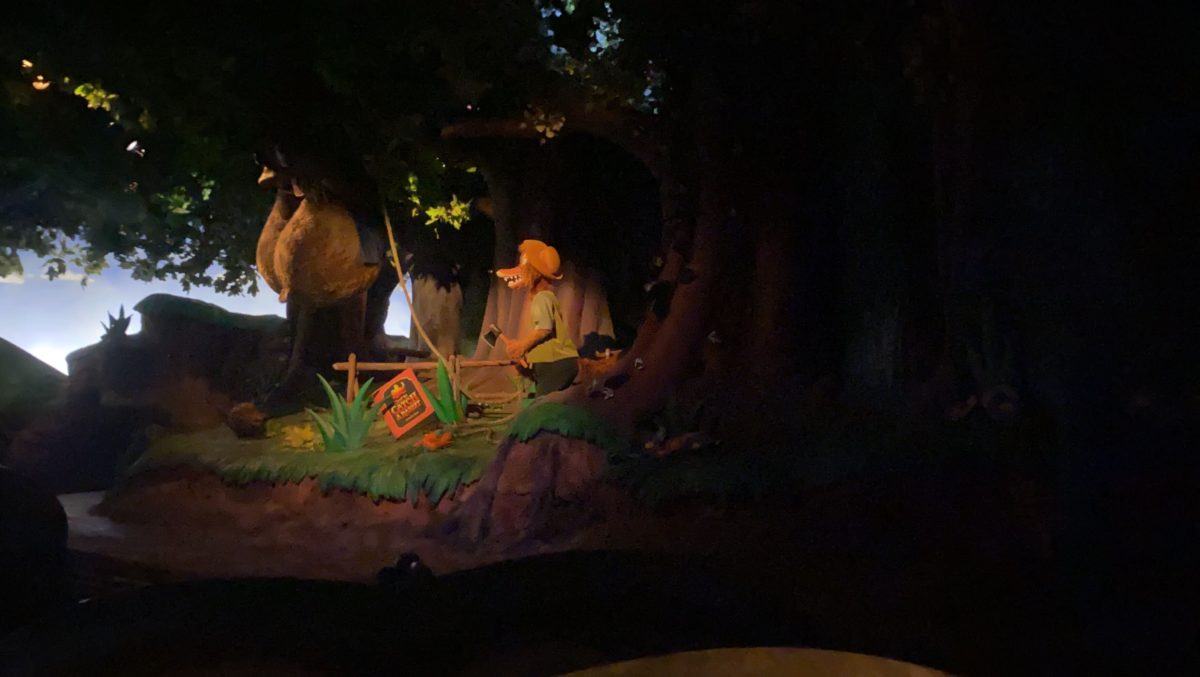 At least Br'er Bear will be able to go out with his tail on.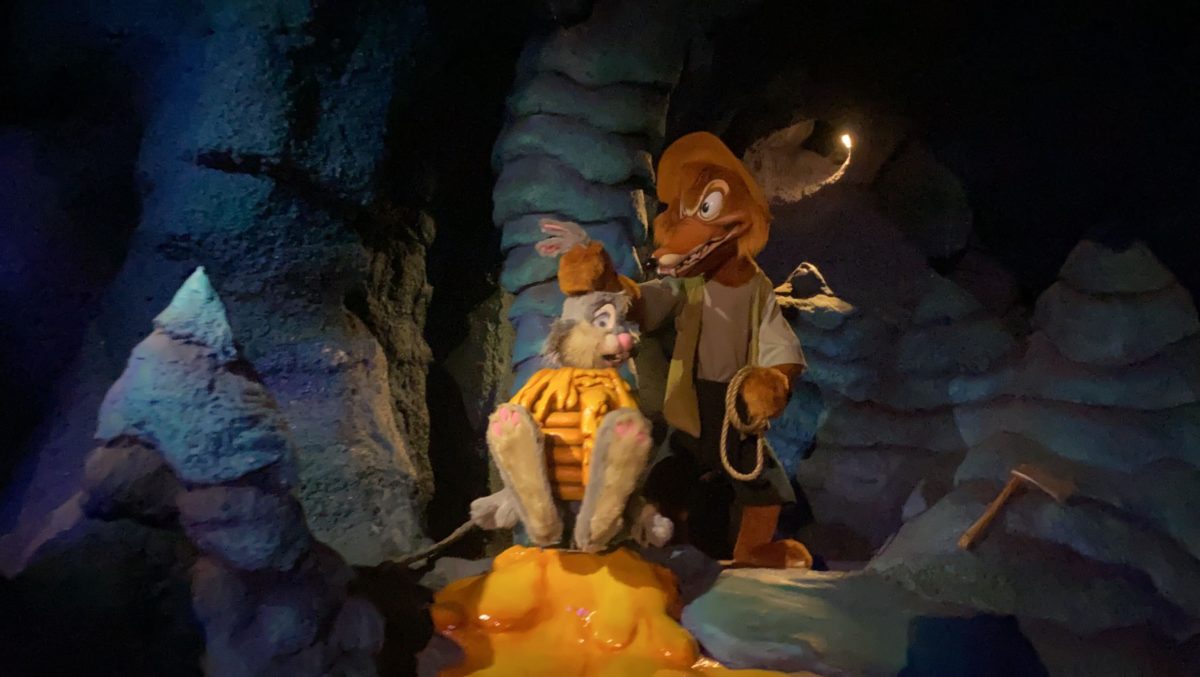 How is Br'er Rabbit going to get out of this sticky situation?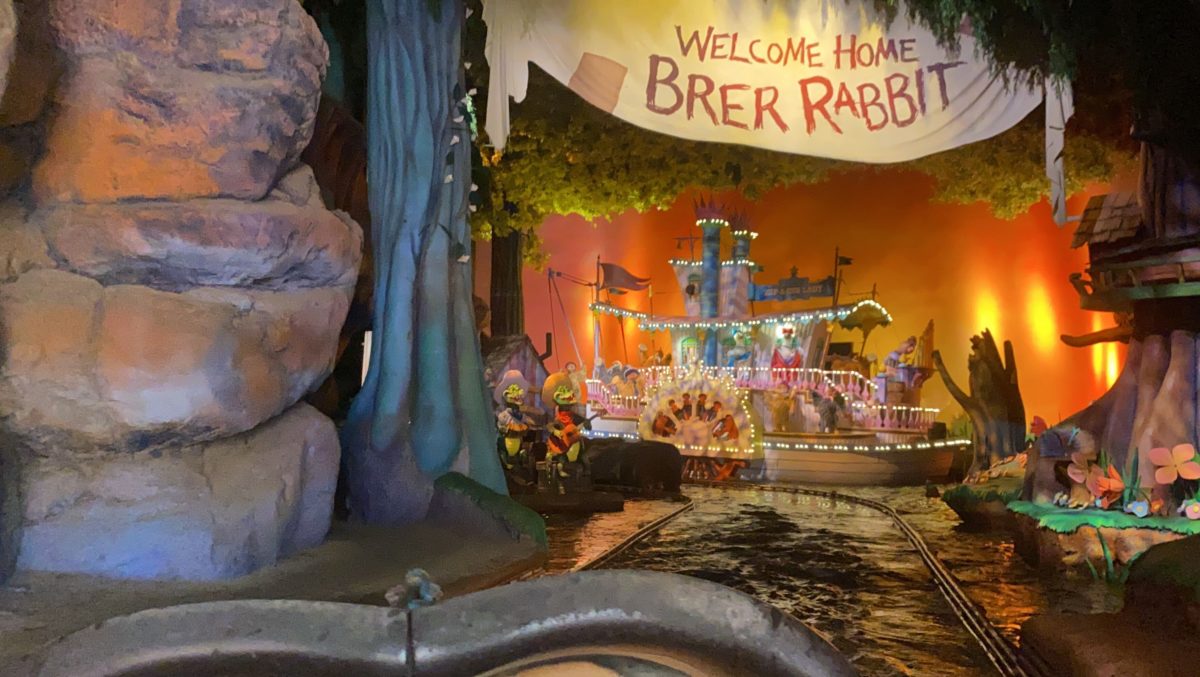 There's nothing like a big finale… complete with a riverboat!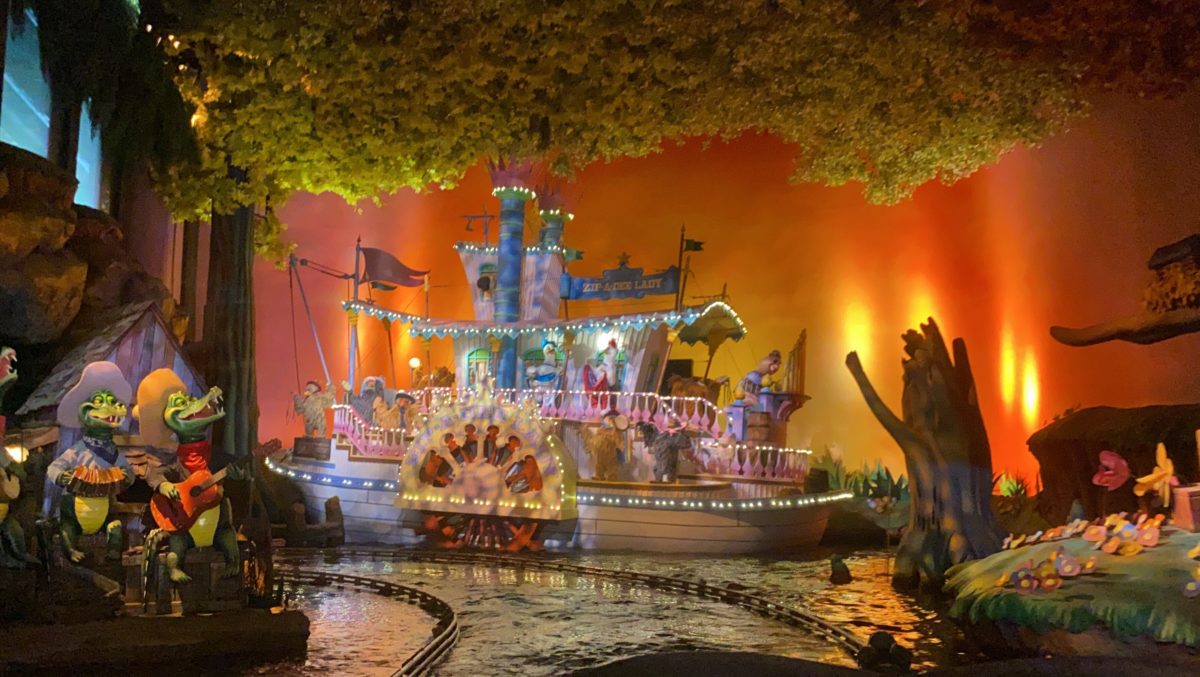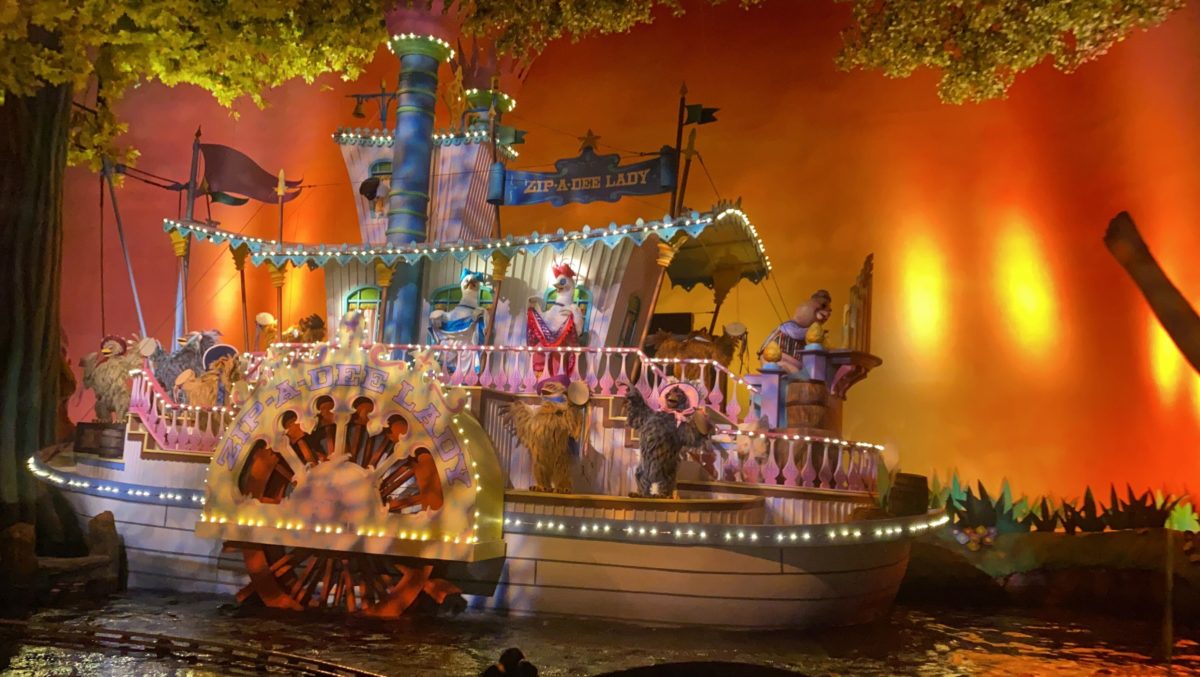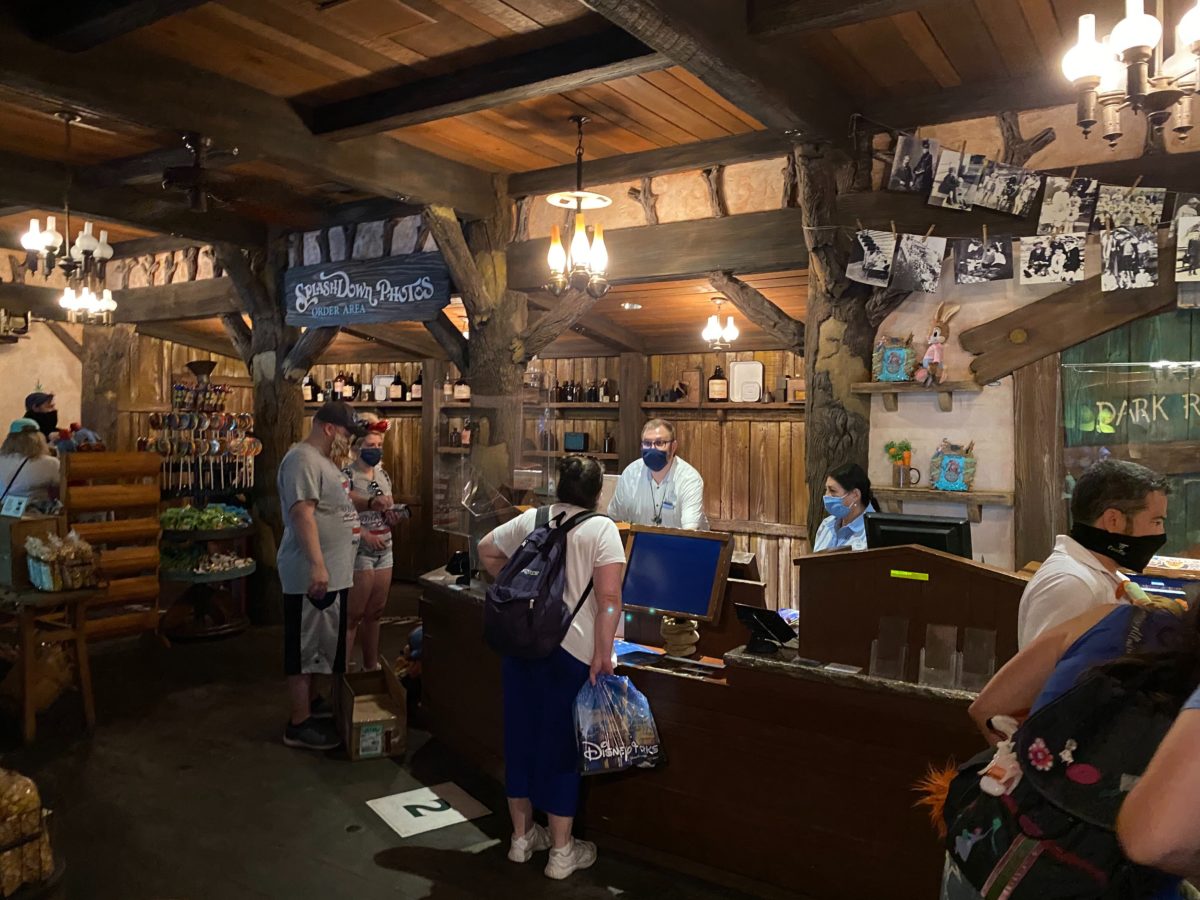 When we visited, Splashdown Photos still had an assortment of Splash Mountain merchandise.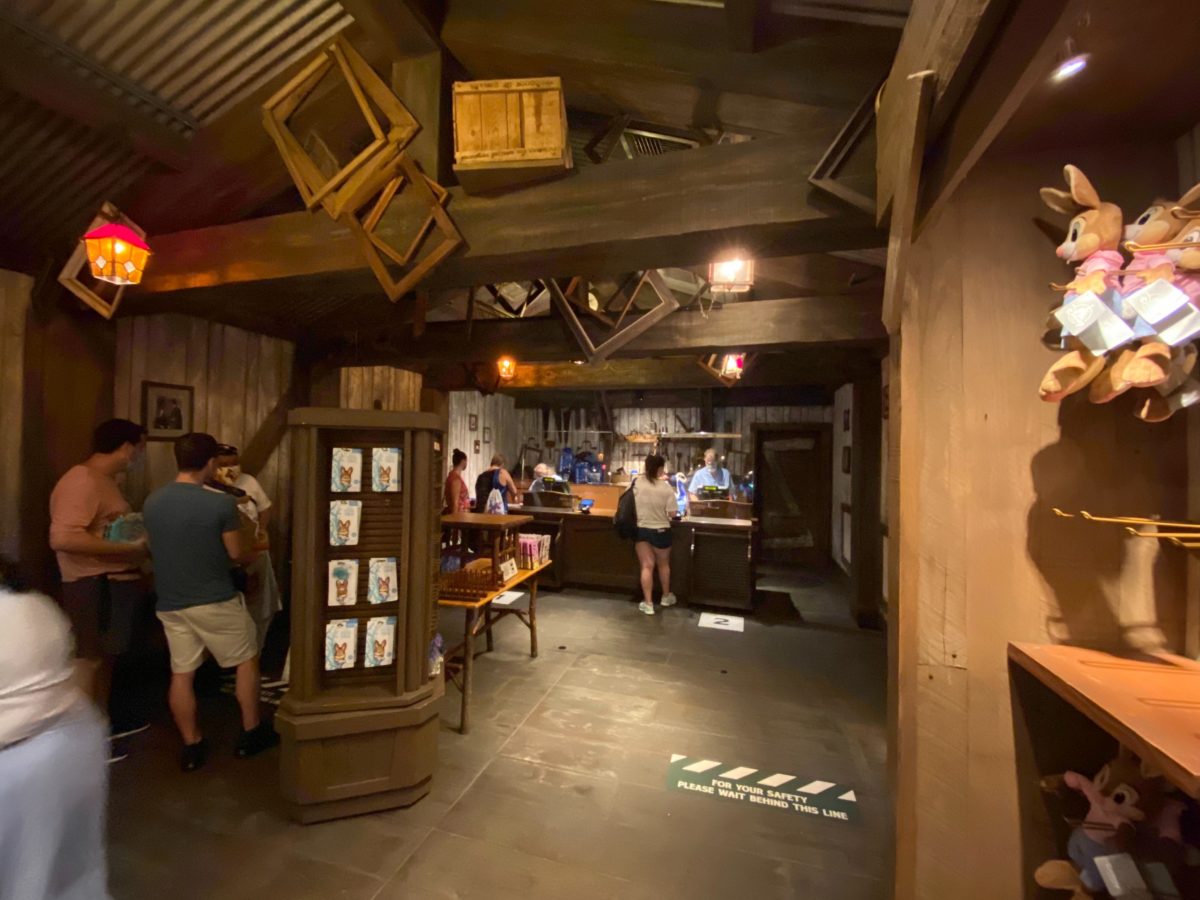 Plexiglas windows have been installed at the cashier counter, with social distancing markings on the floor.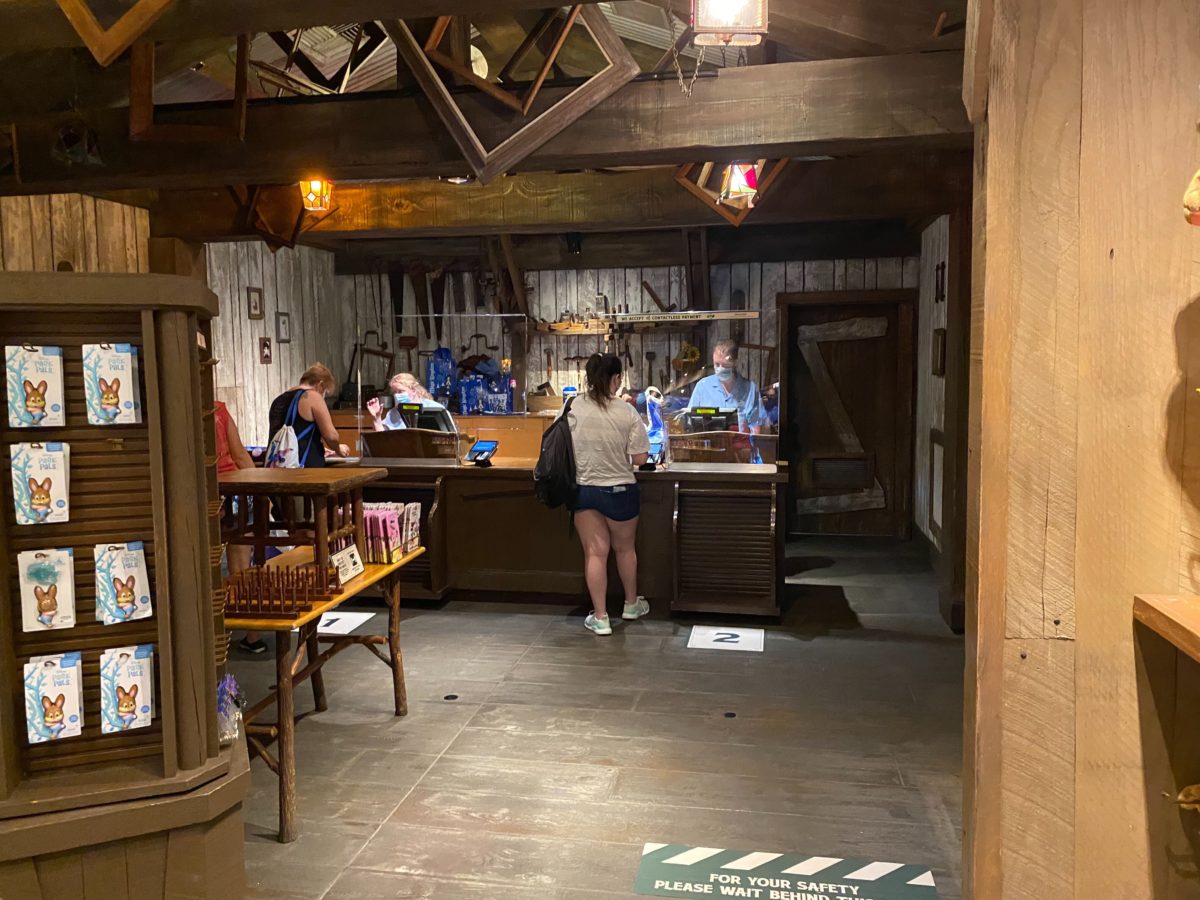 Even though there's a different feeling around the area now, guests are still enjoying the attraction before it's "time to be movin' along!"