Cast member reopening previews have begun at the Magic Kingdom, and the fan-favorite Cosmic Ray's Starlight Cafe is once again open for business in Tomorrowland, with new safety precautions in place.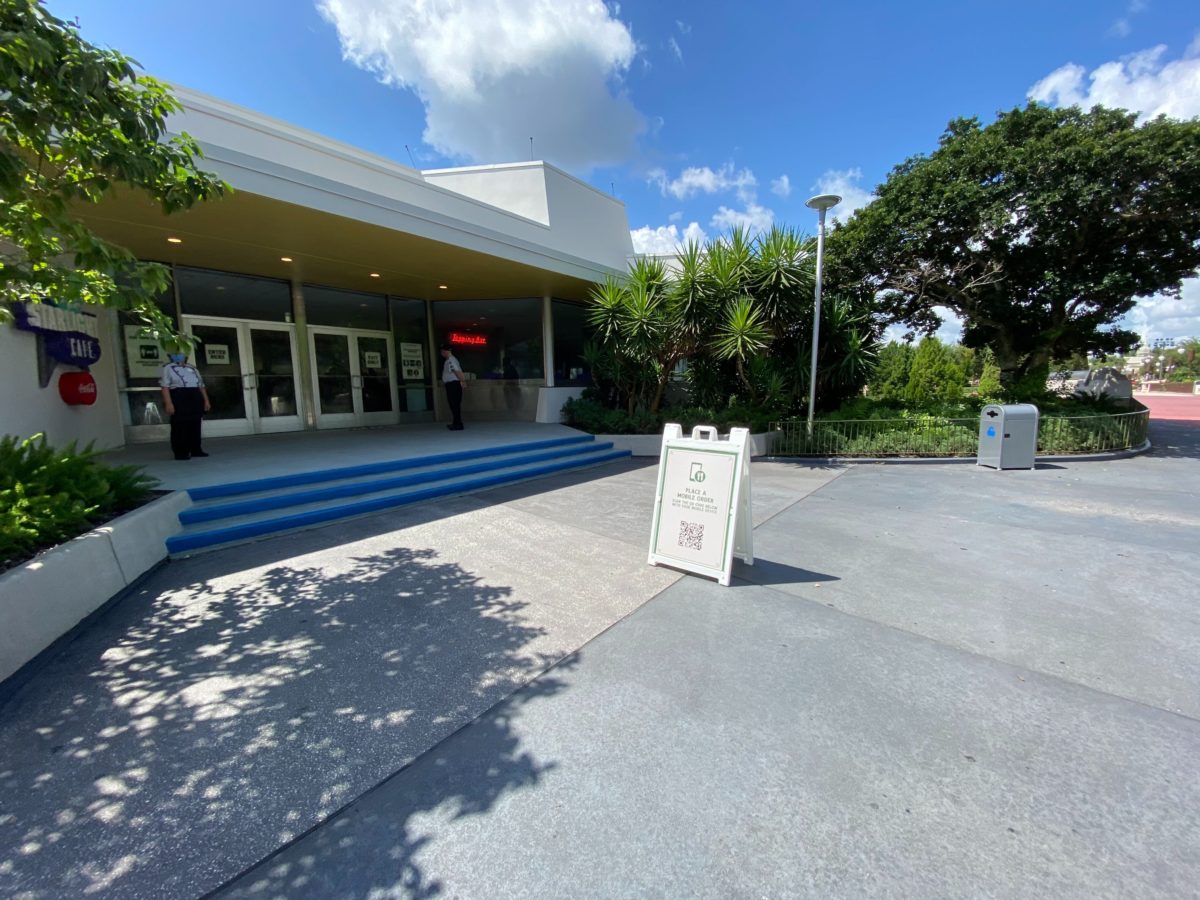 Outside, entrances and exits are clearly marked on the doors, while a sign encourages guests to use Mobile Order, complete with a QR code.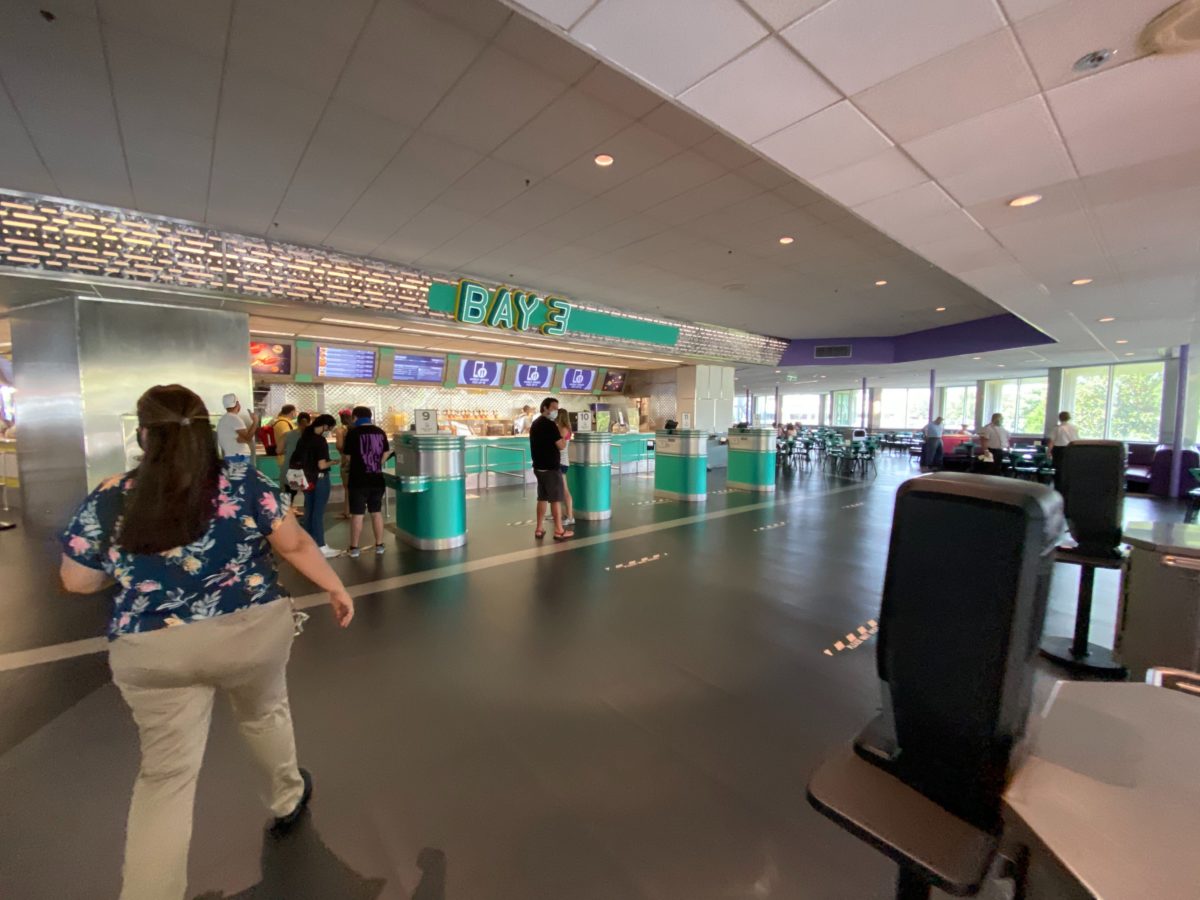 Heading inside, social distancing markers line the floor, extending out past the registers.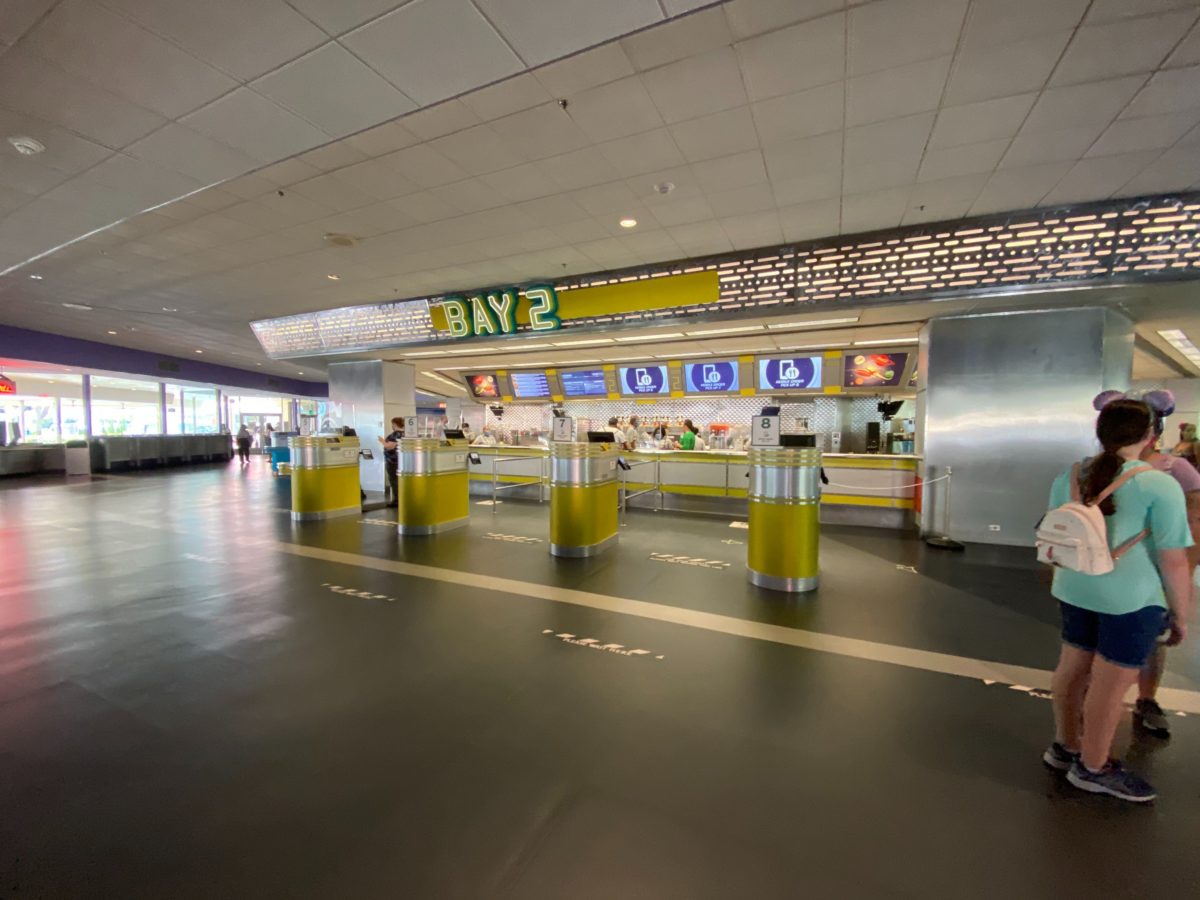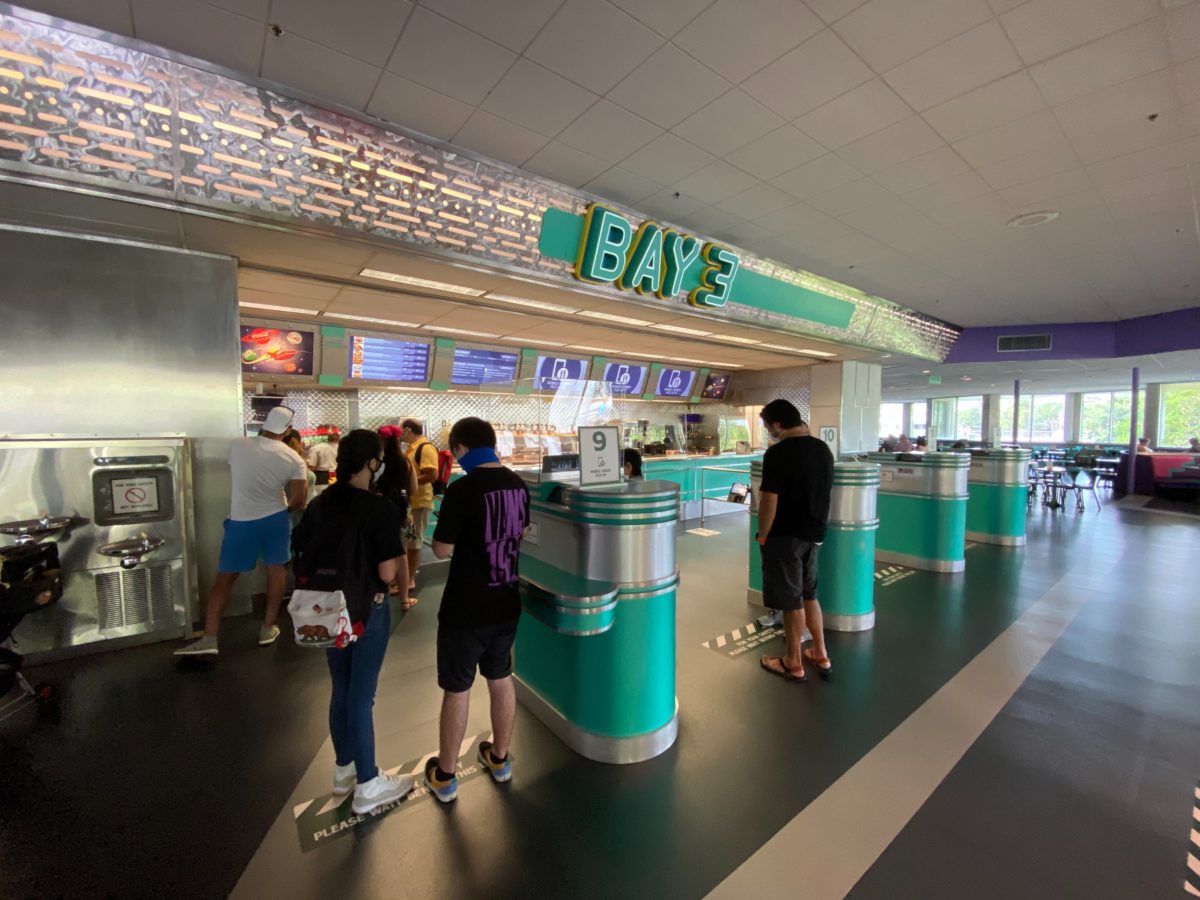 Plexiglass windows surround the cashier station for guests who would like to order traditionally.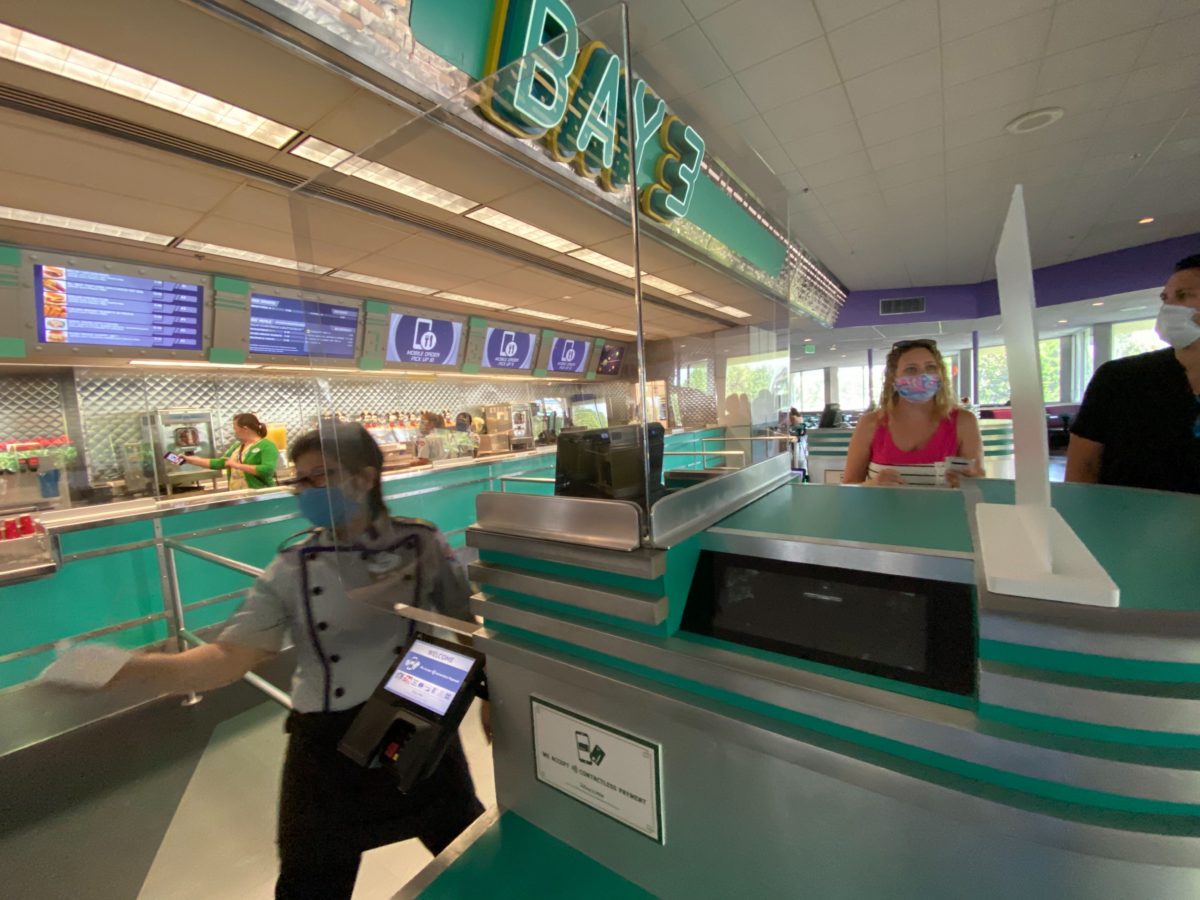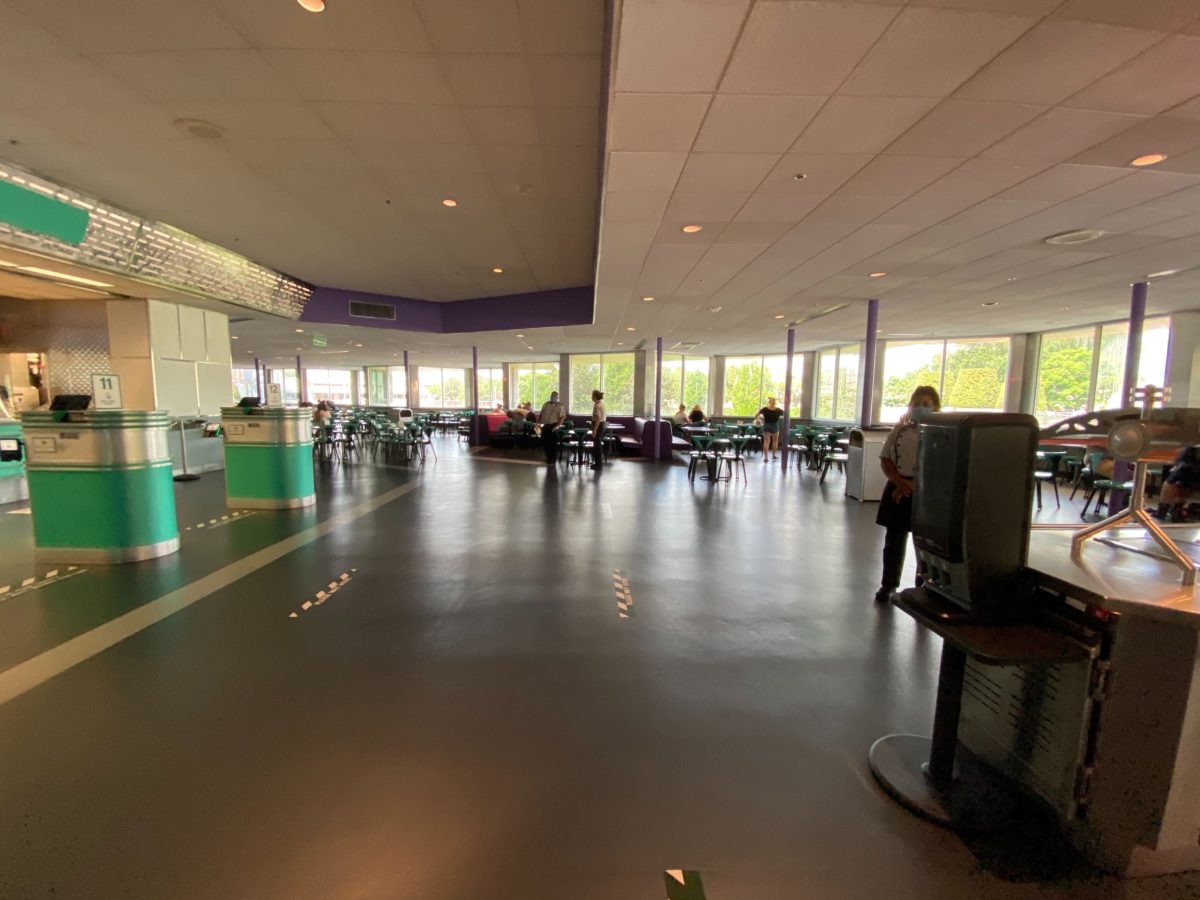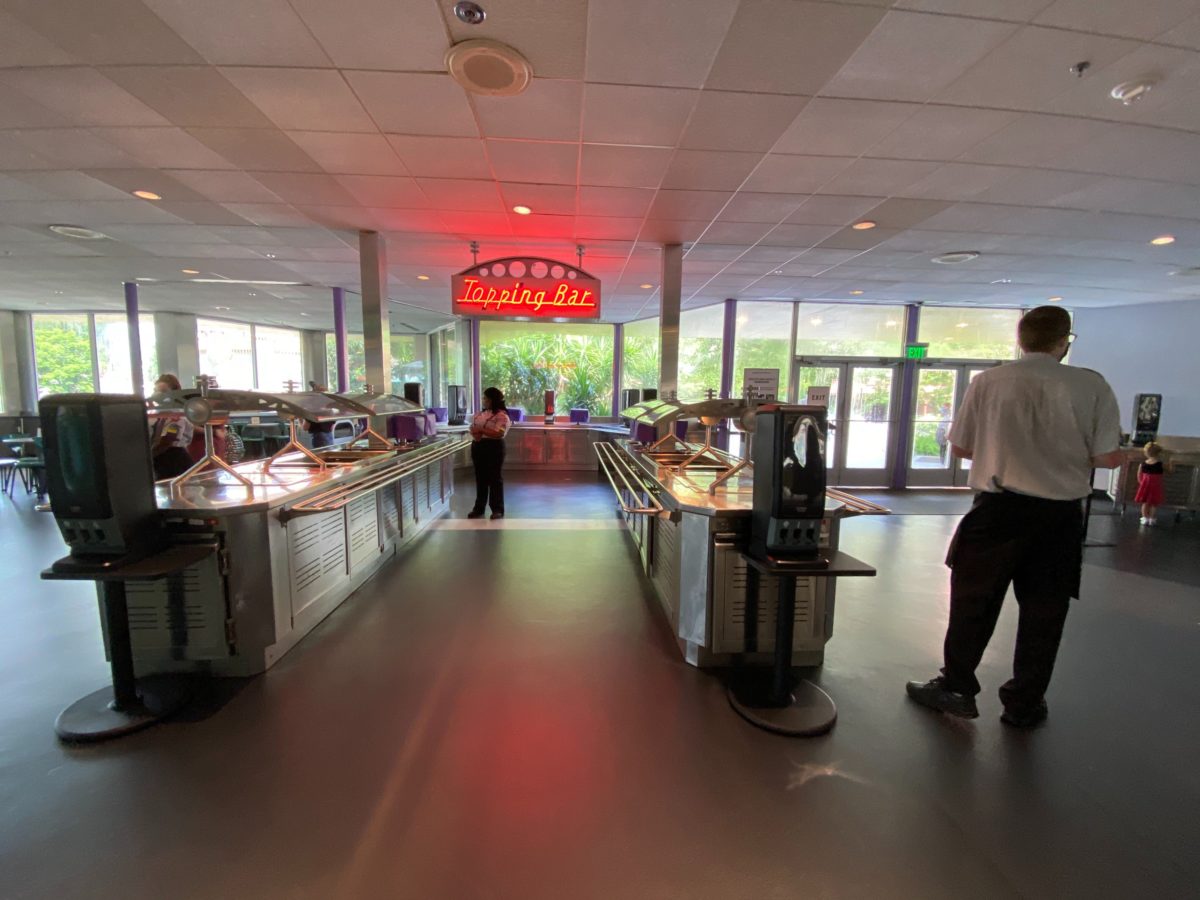 Cast members work to monitor and sanitize the Topping Bar.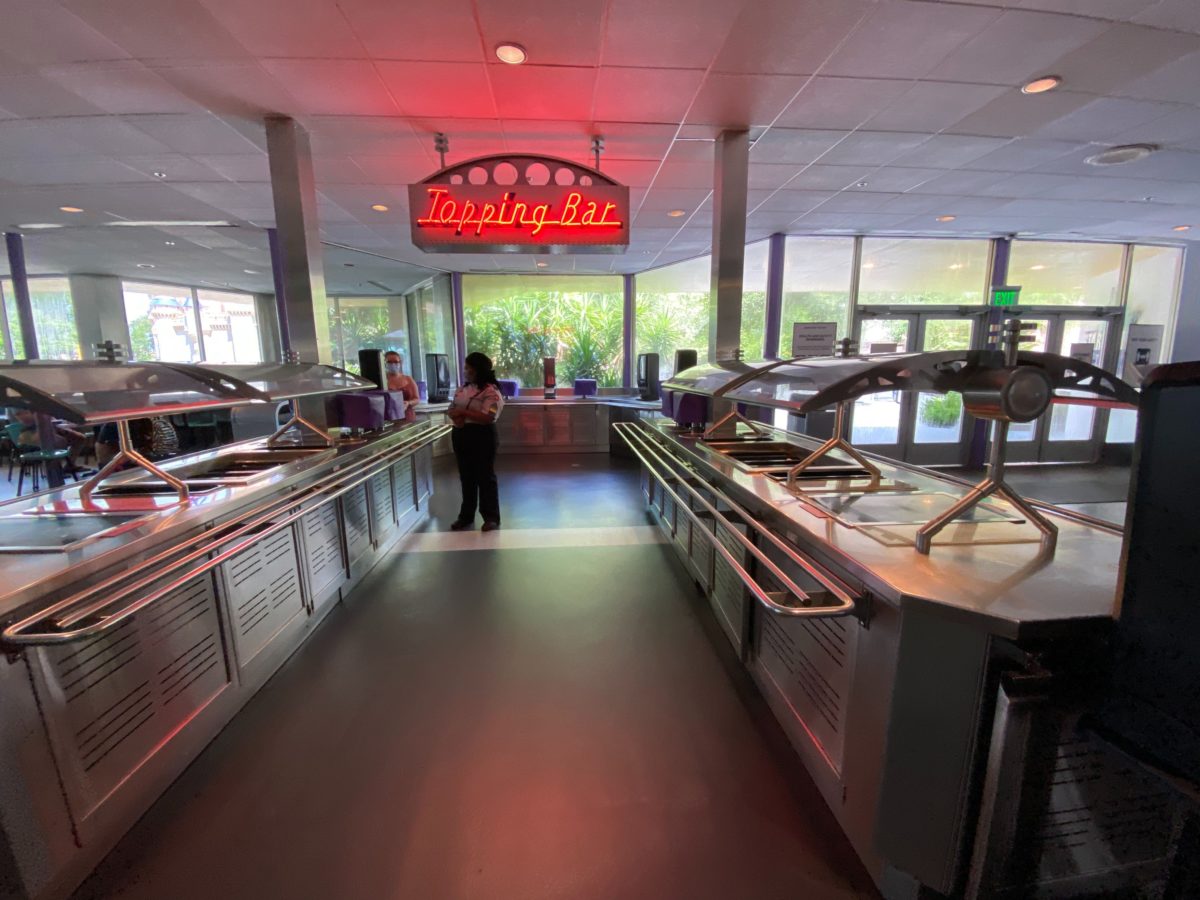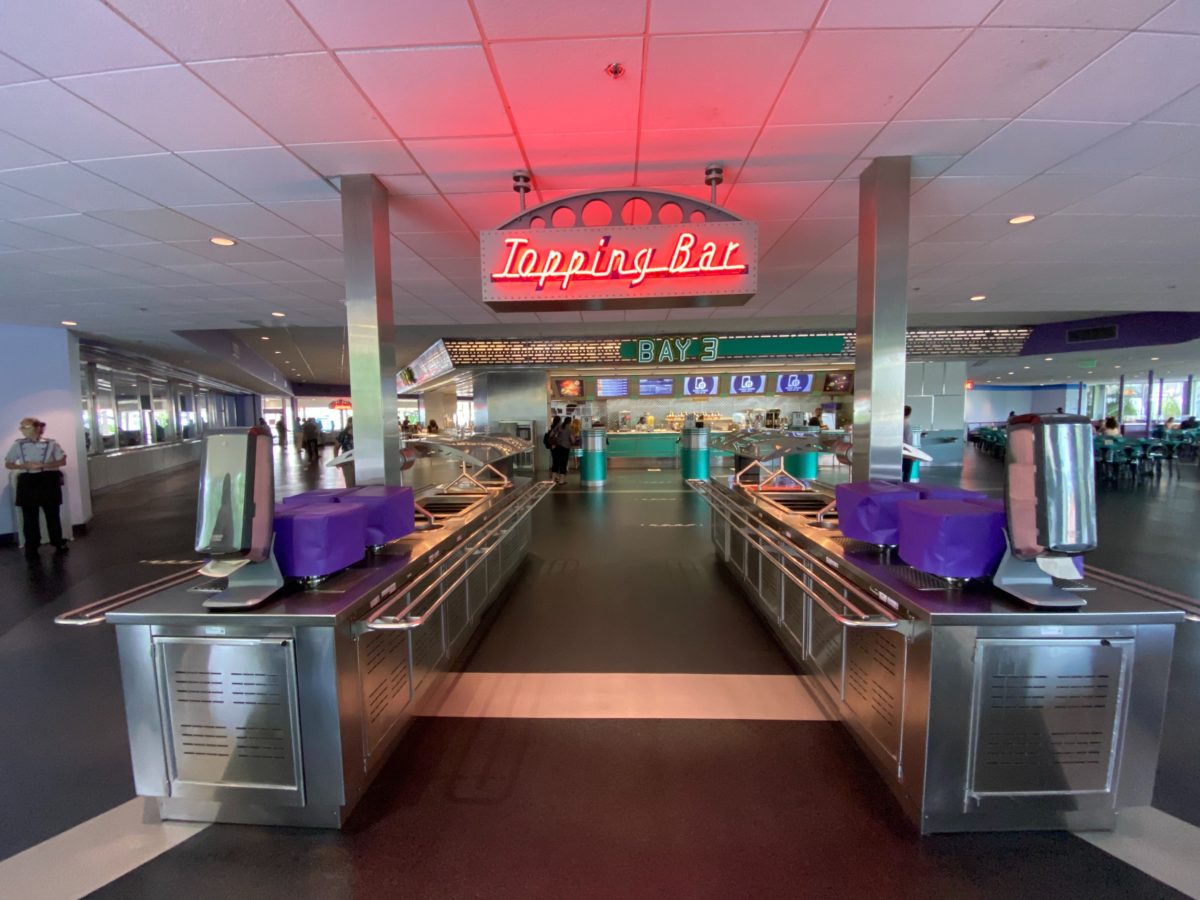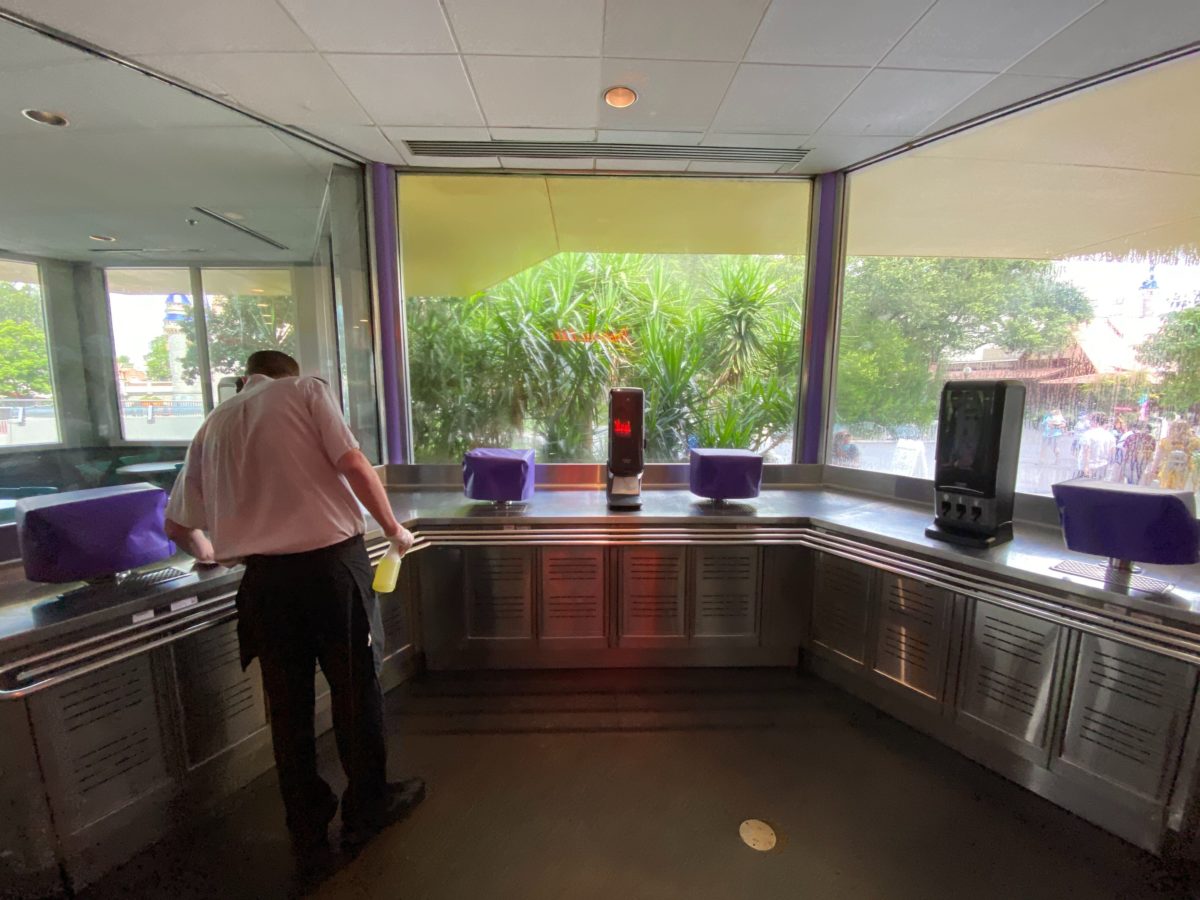 A major change is that prepackaged condiments are now used in lieu of fresh toppings.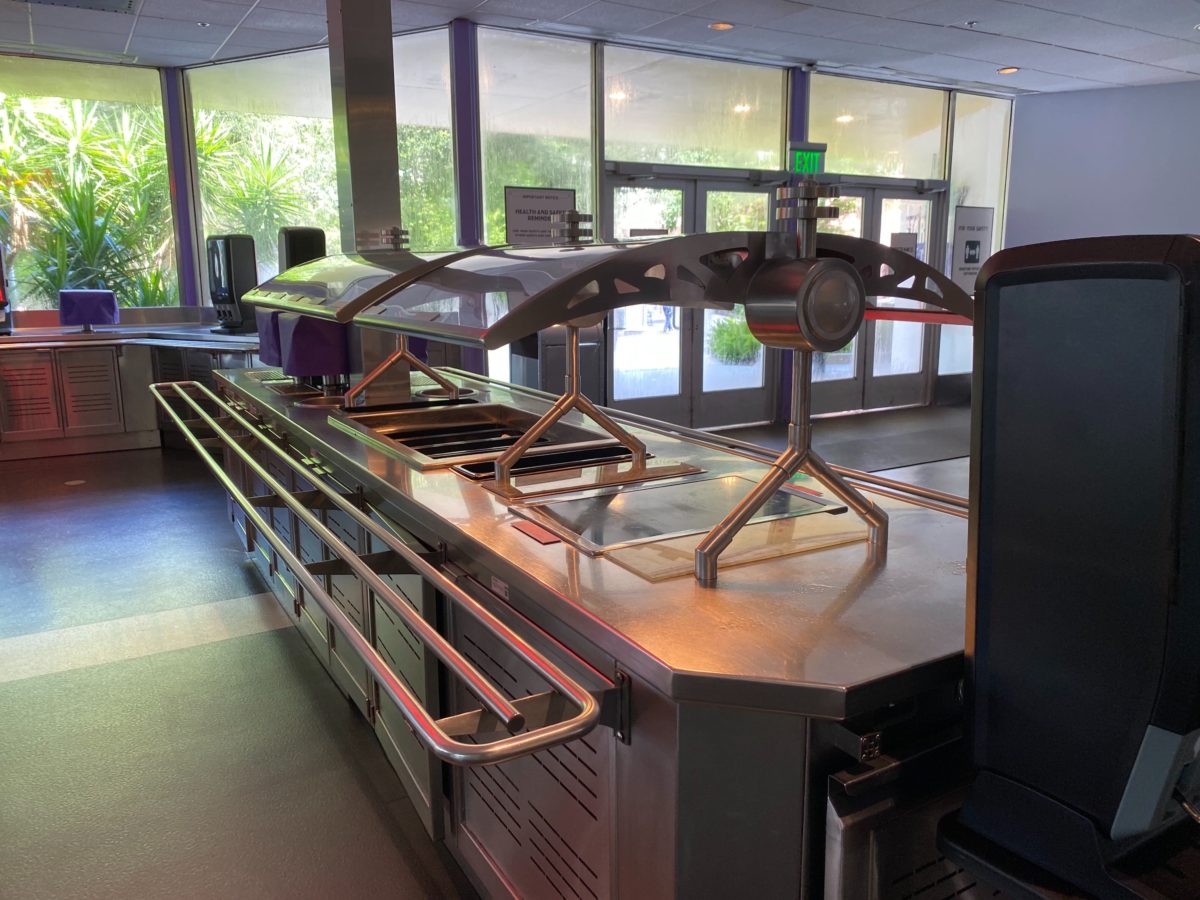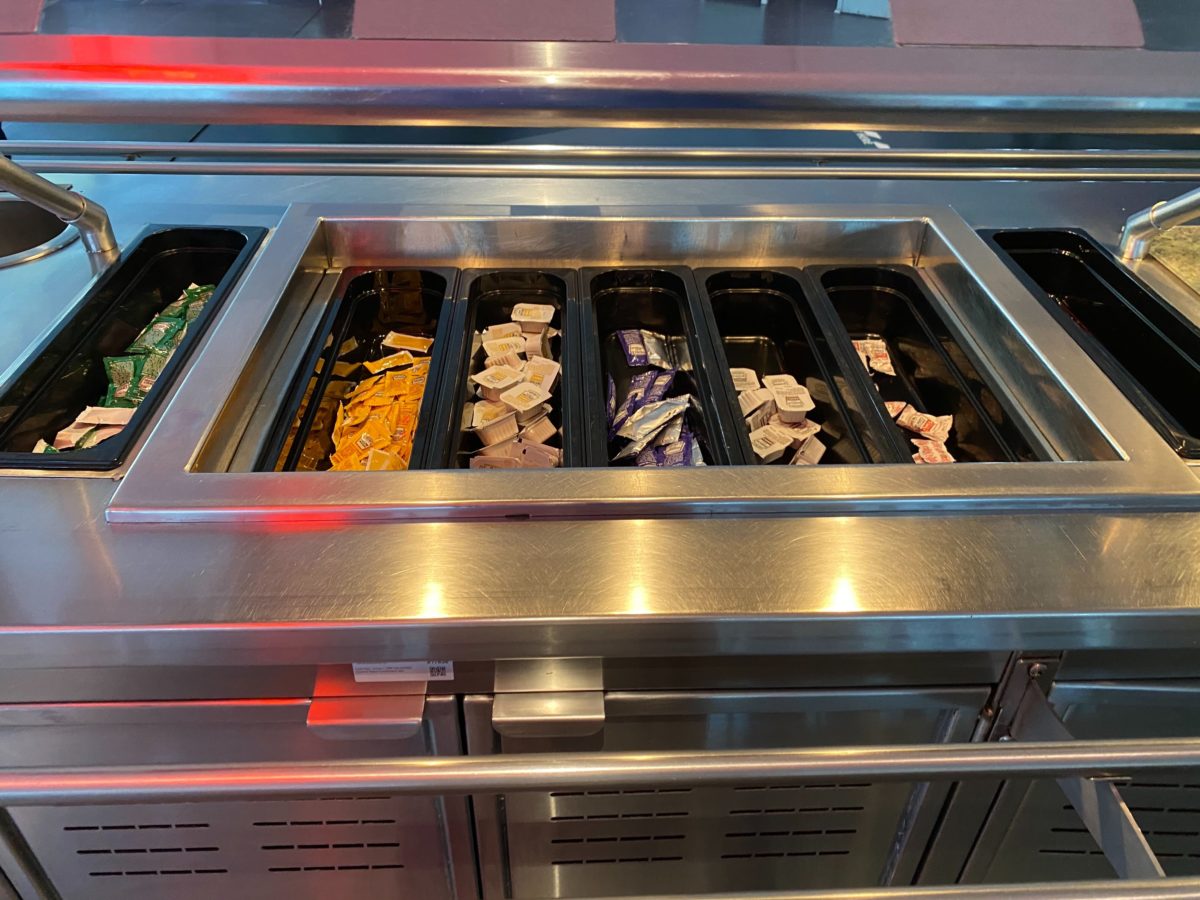 If you need your ketchup, mayonnaise, mustard, barbecue sauce, honey mustard, or relish fix, they're still there.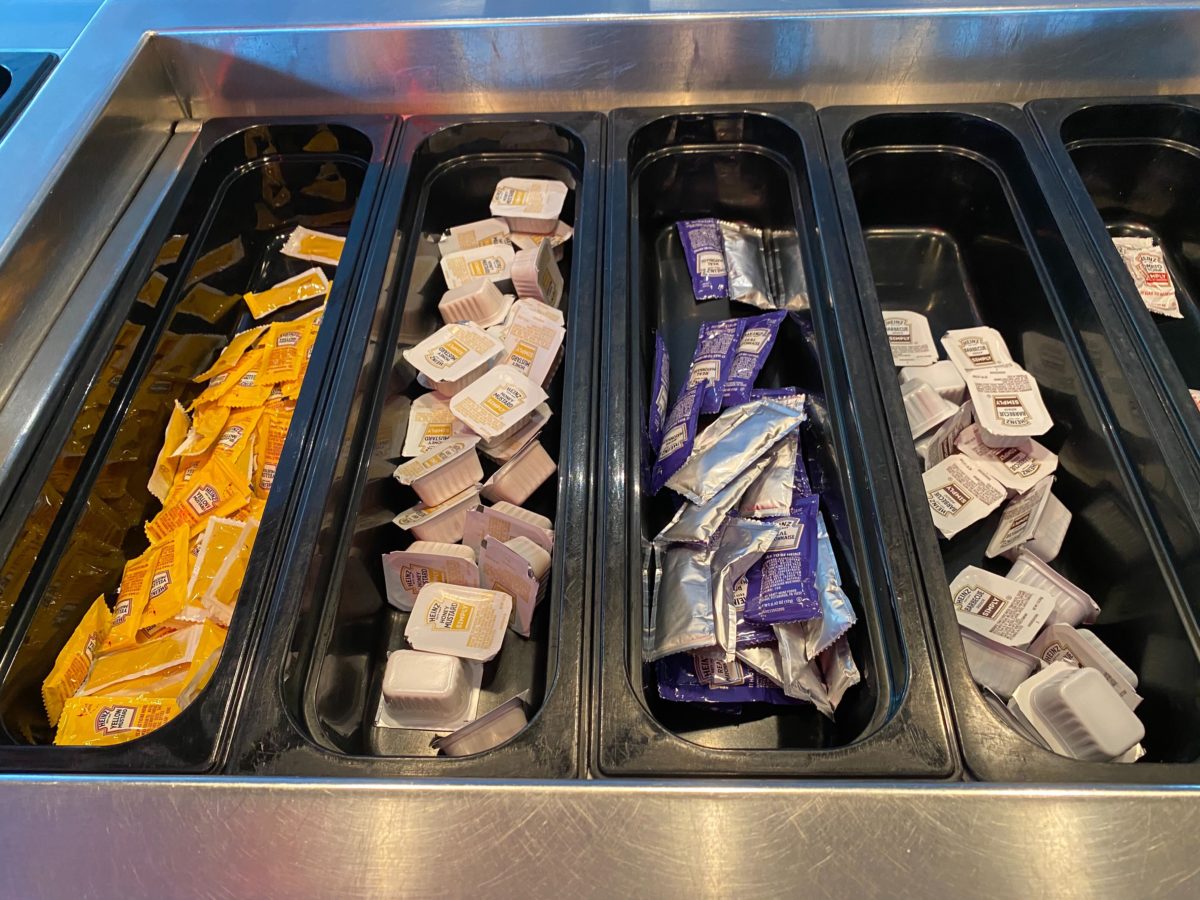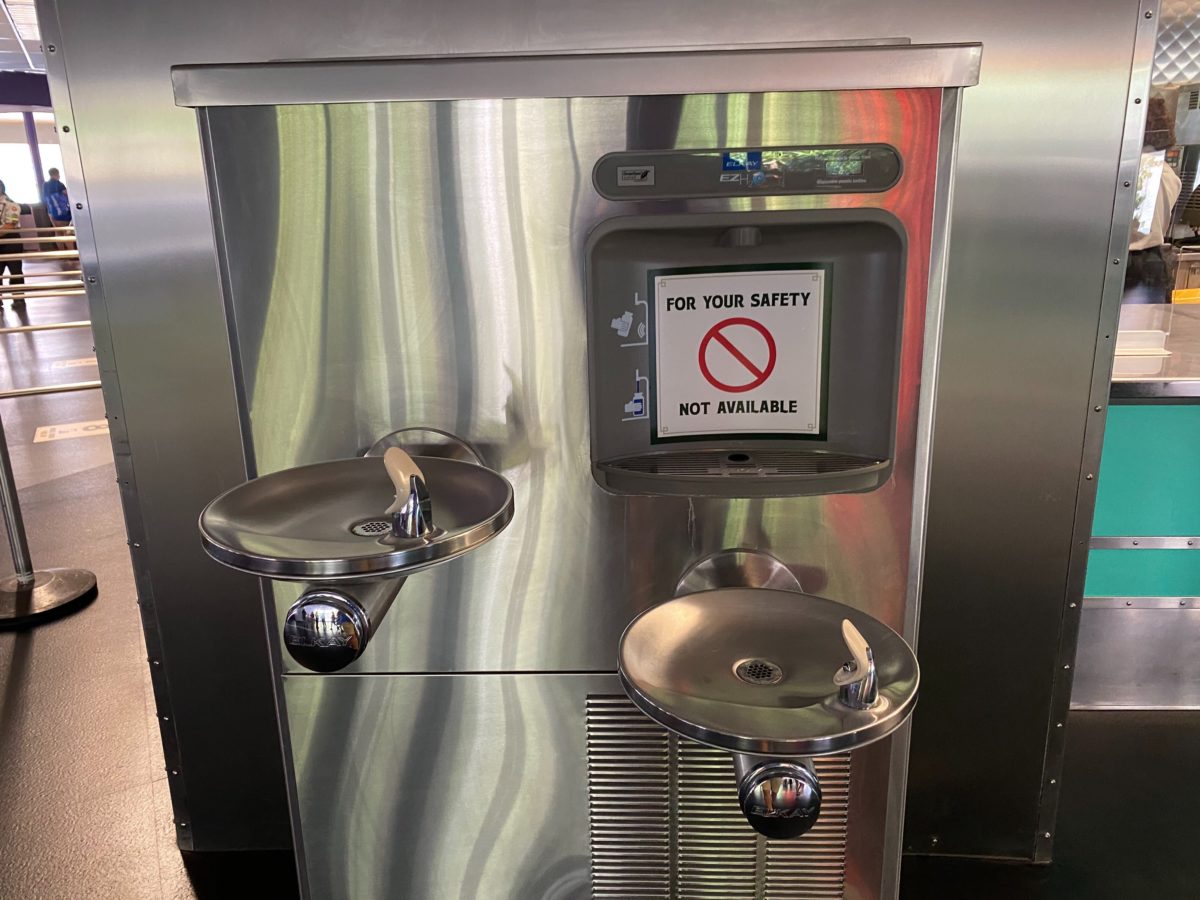 To prevent the possible spread of COVID-19, the recently-installed water fountains are unavailable.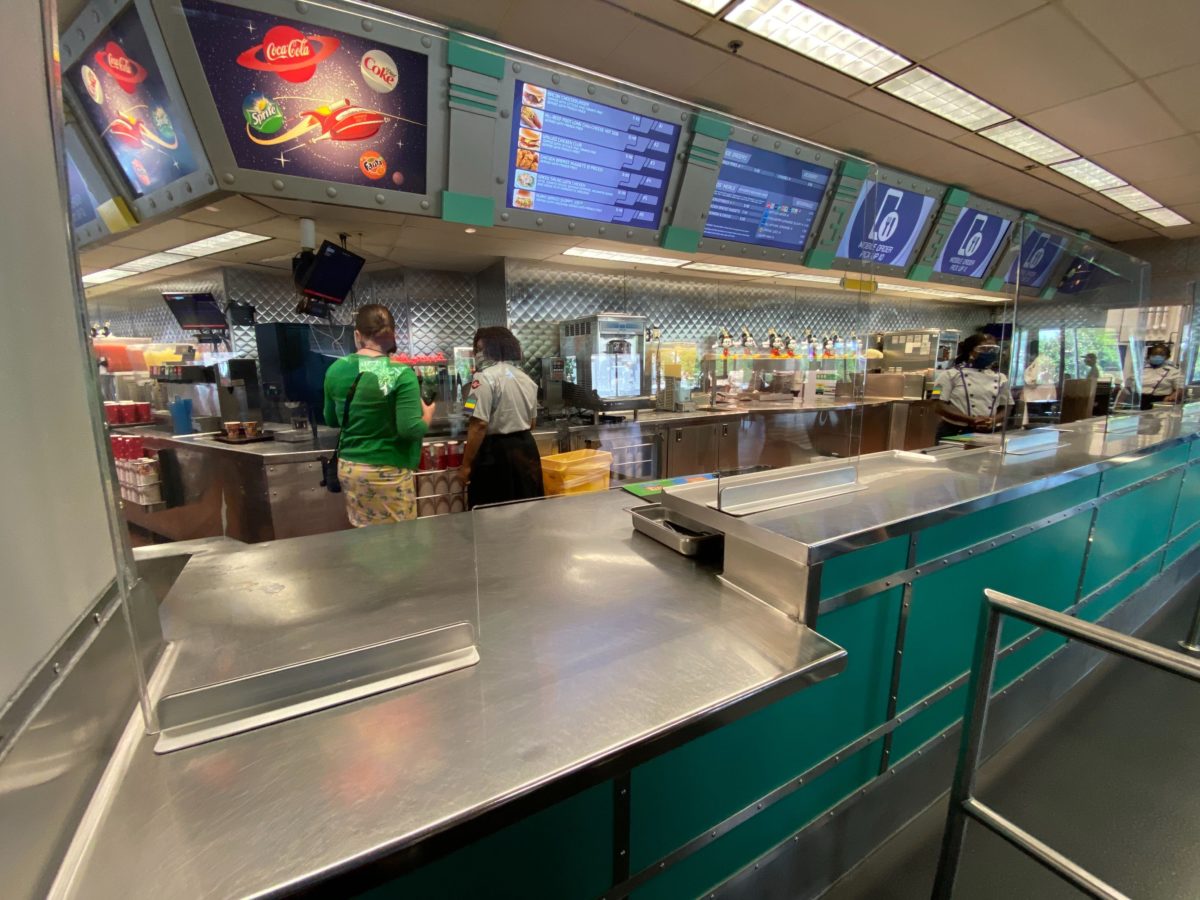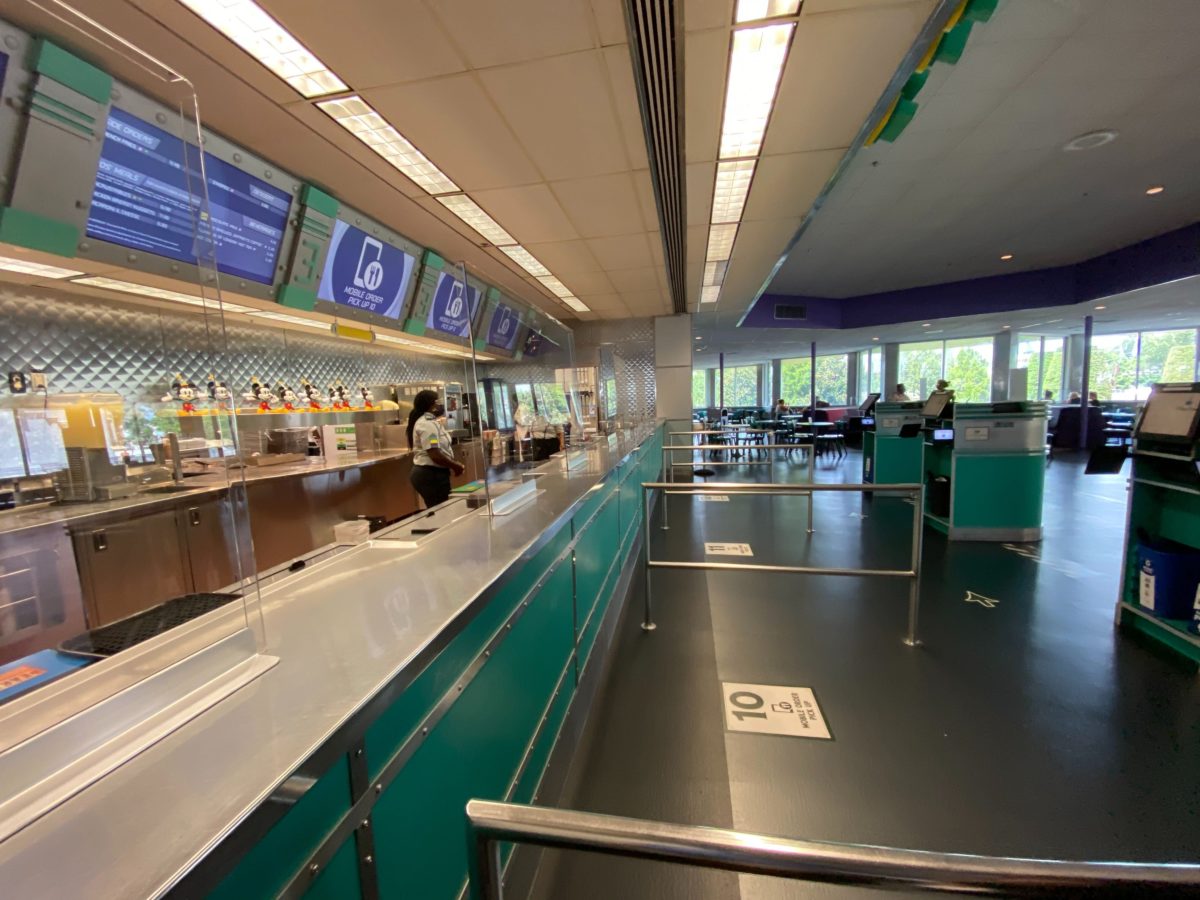 Plexiglass windows also line the pickup counter, with a row of Mickey sippers still available behind the counter.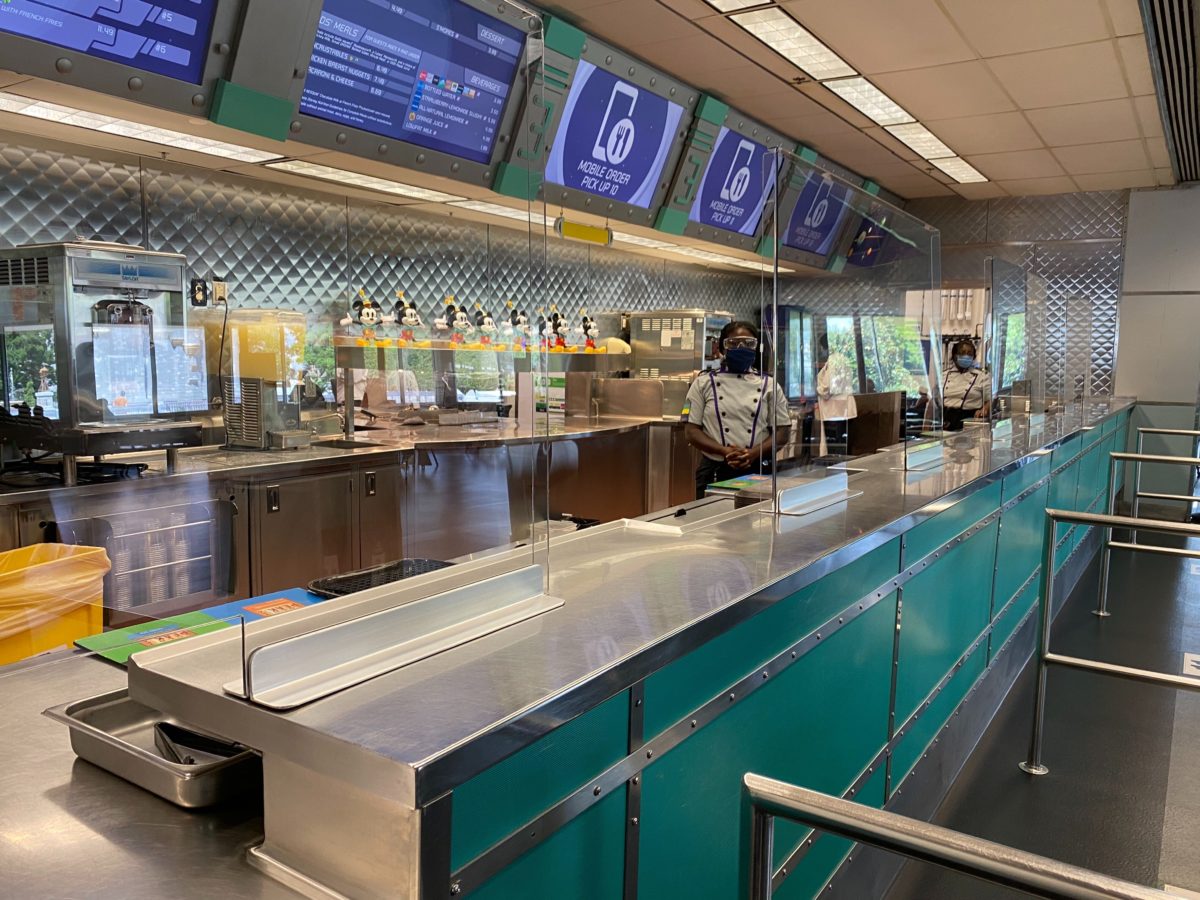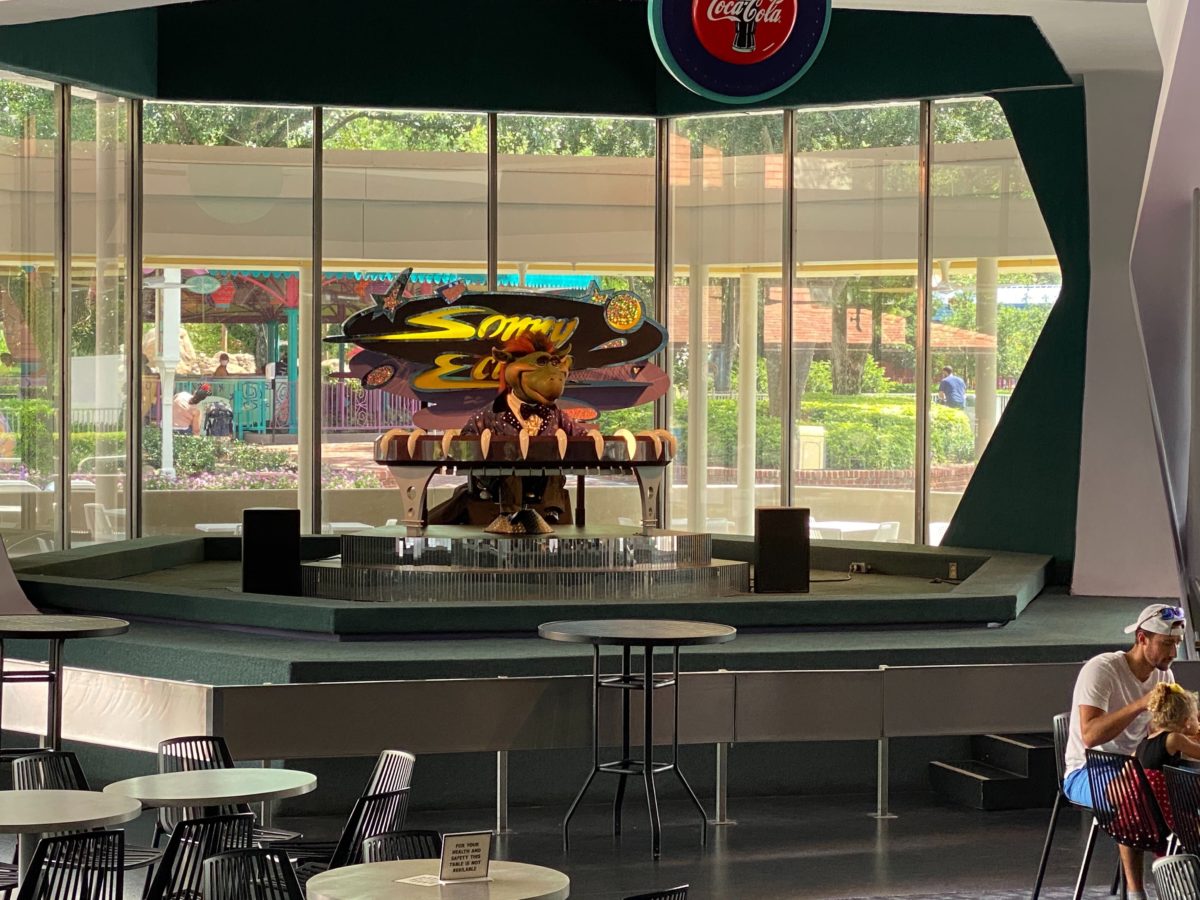 Sonny Eclipse still tickles the intergalactic ivories before a socially-distanced audience.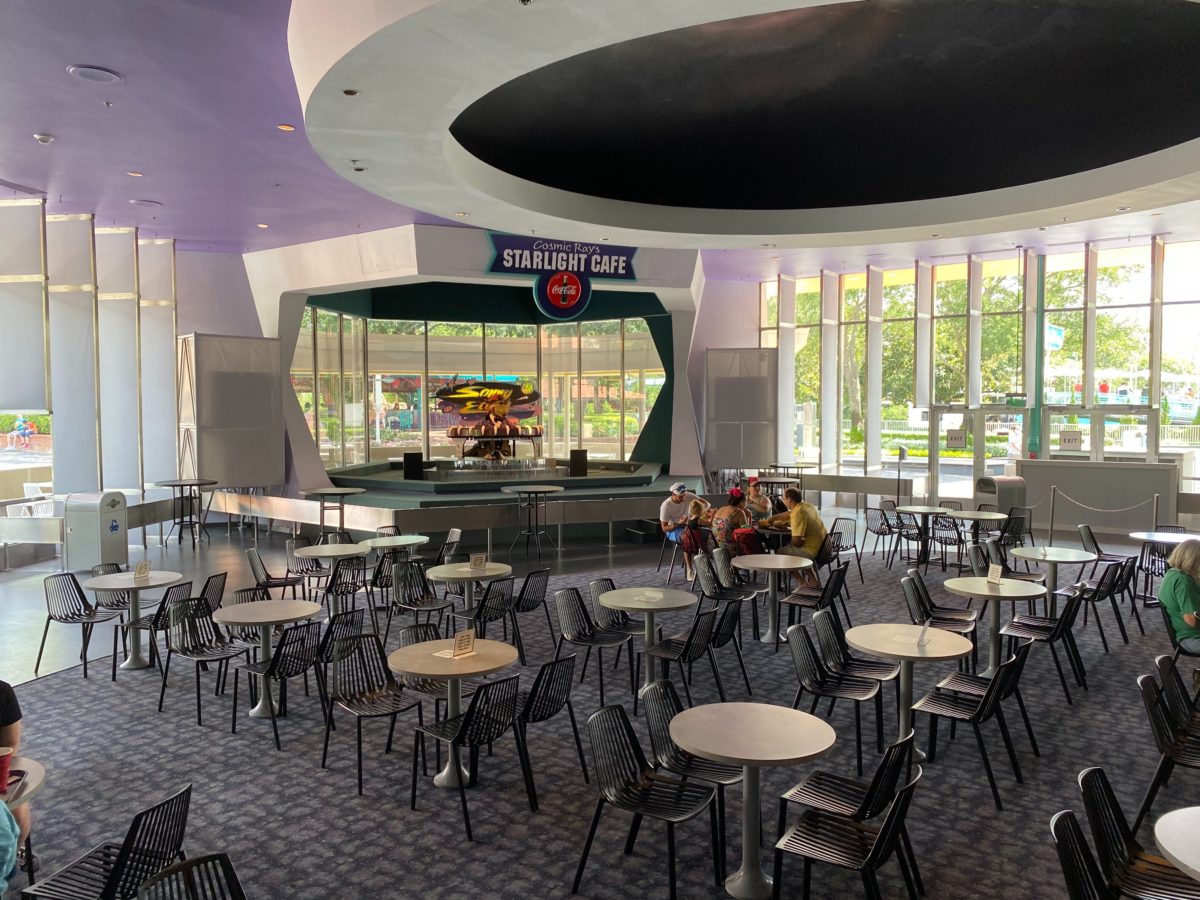 In keeping with the makeover Tomorrowland has been receiving, the teal chairs in the lower pit have been replaced with black ones, similar to those being used at Tomorrowland Terrace, matched with plain tables.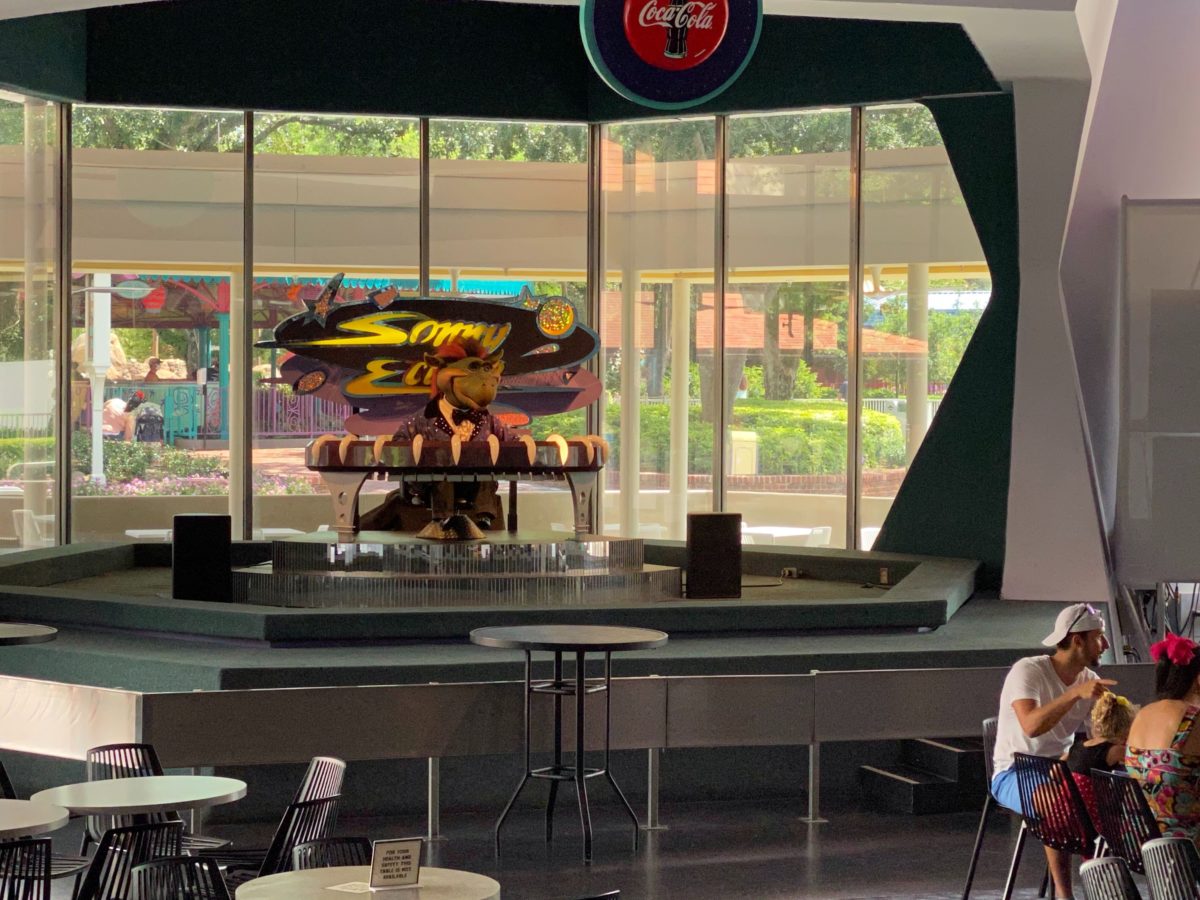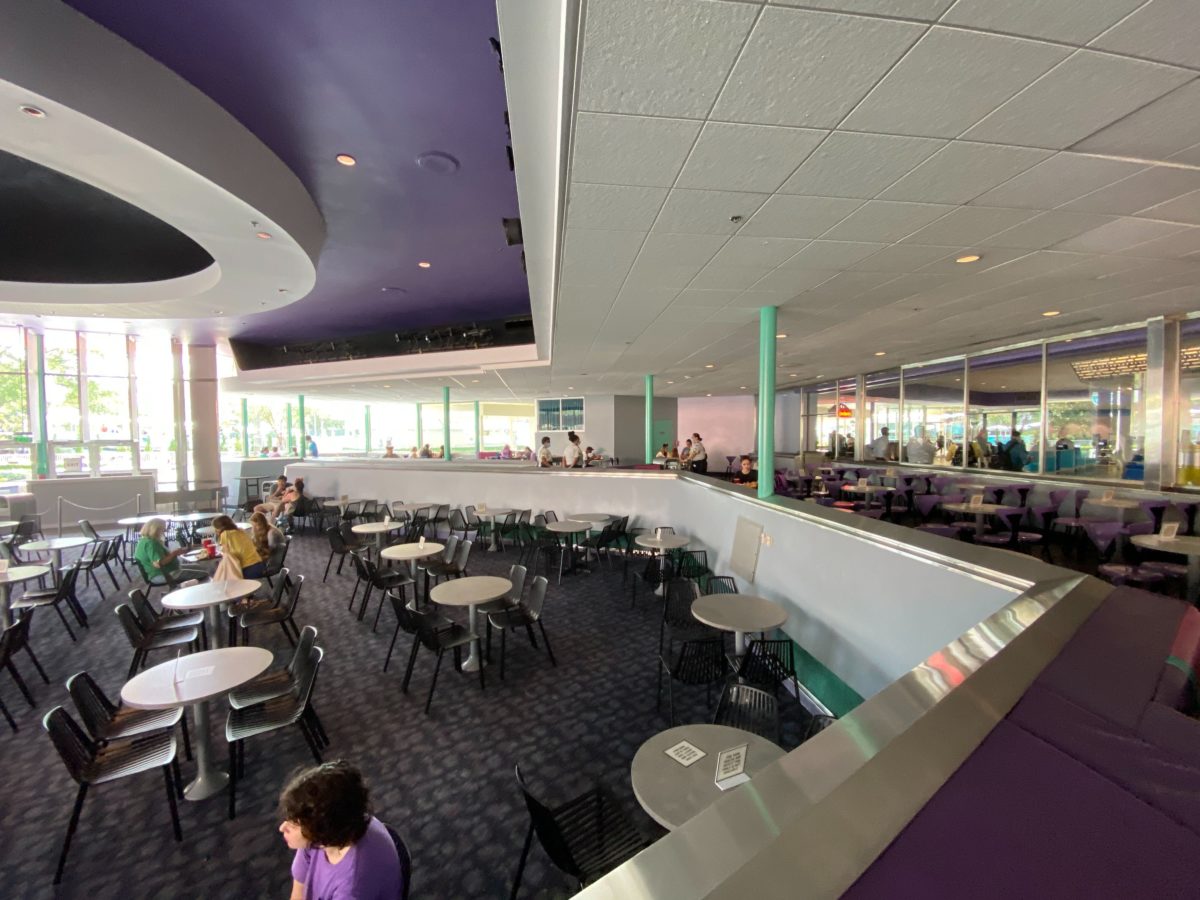 To maintain social distancing, select tables have been made unavailable.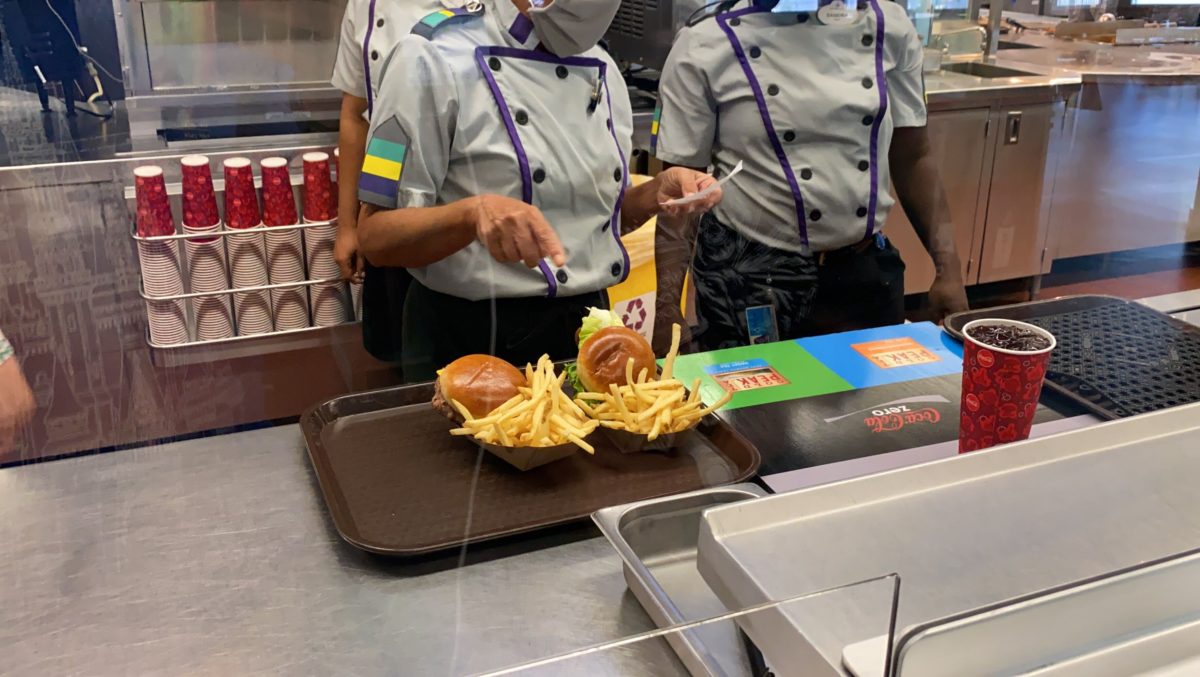 All this looking around is making us hungry. It's time to eat!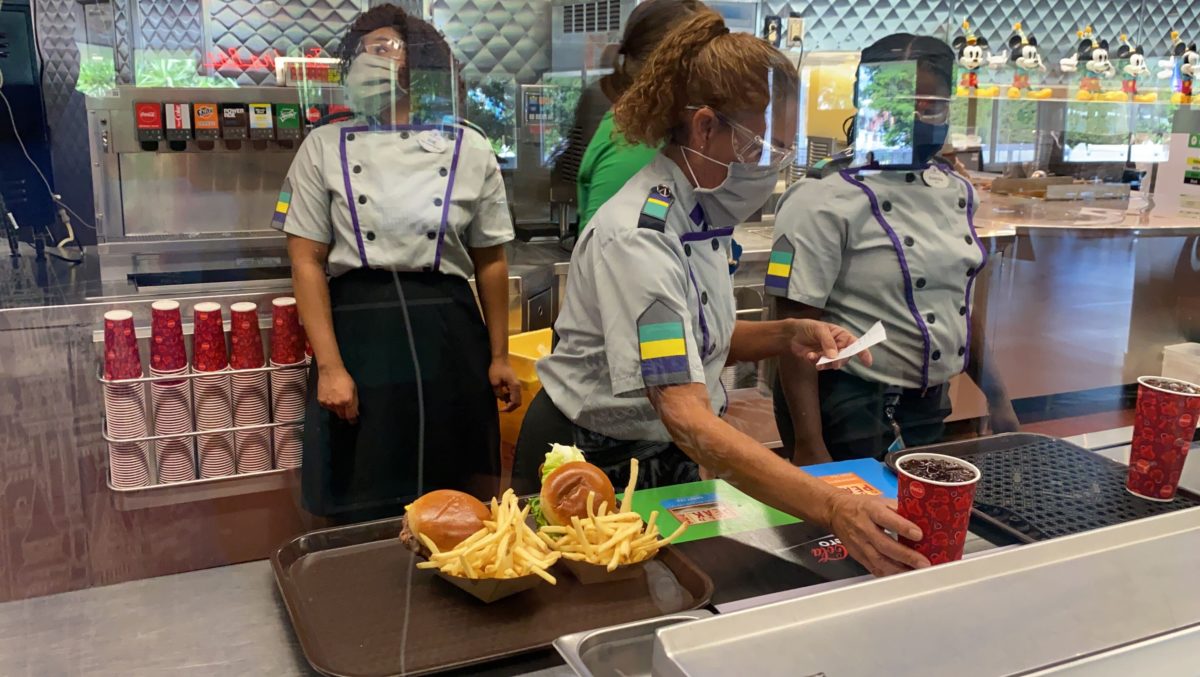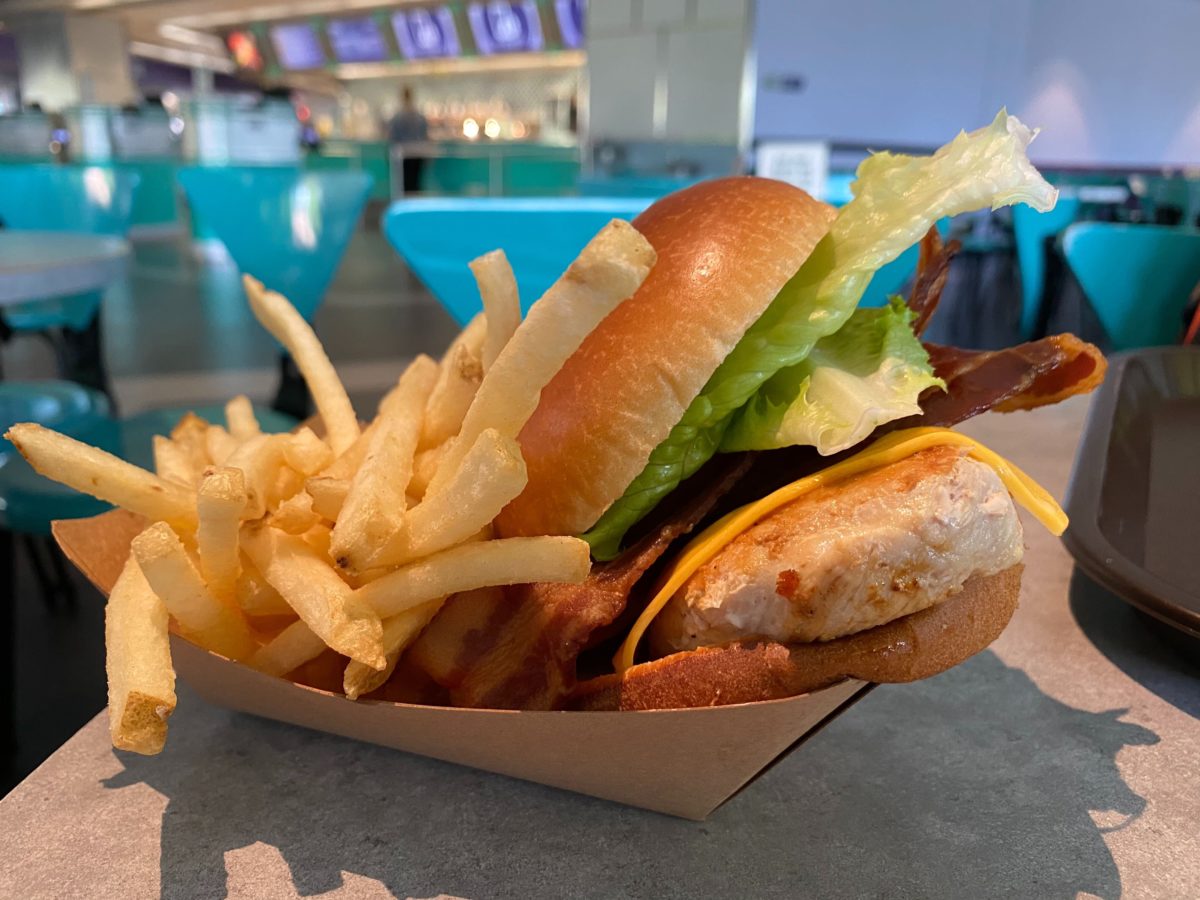 A Grilled Chicken Club sounds good right about now!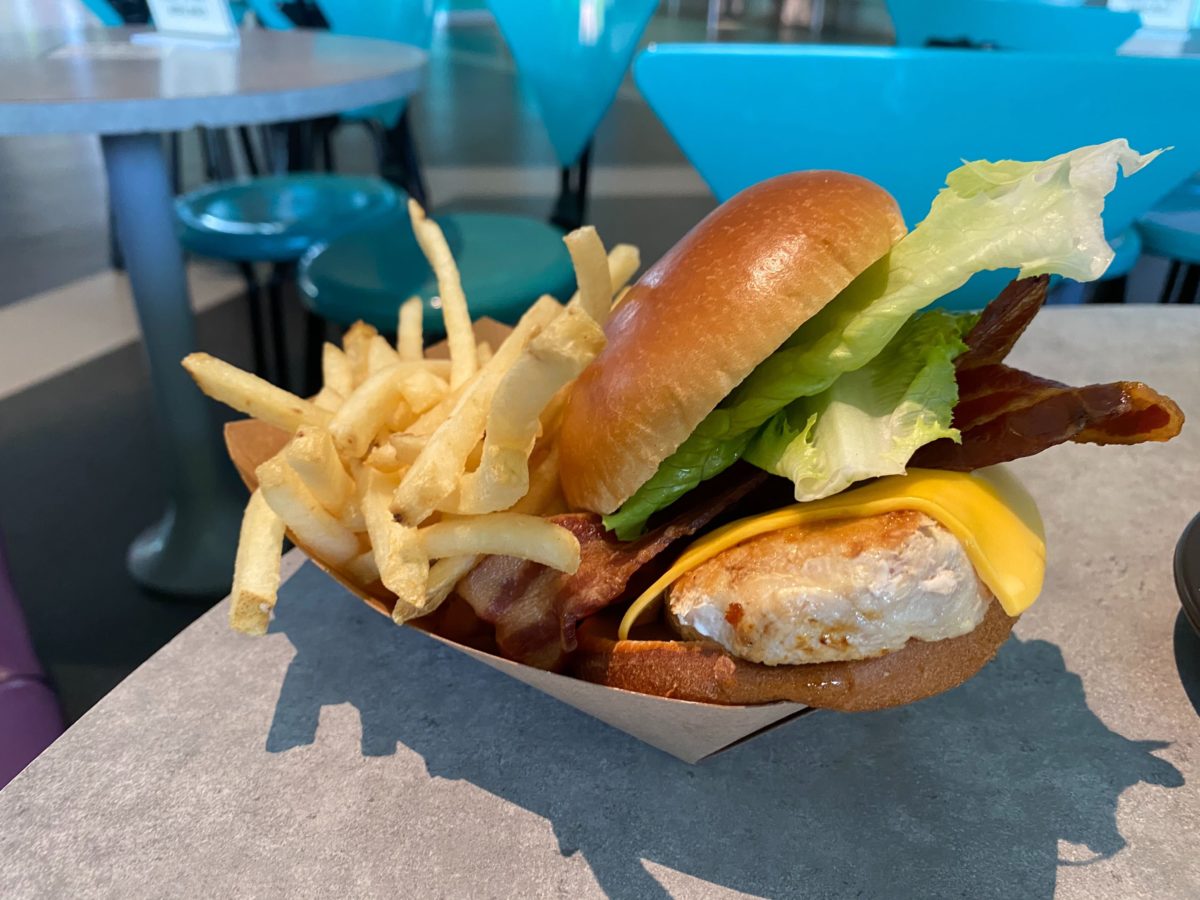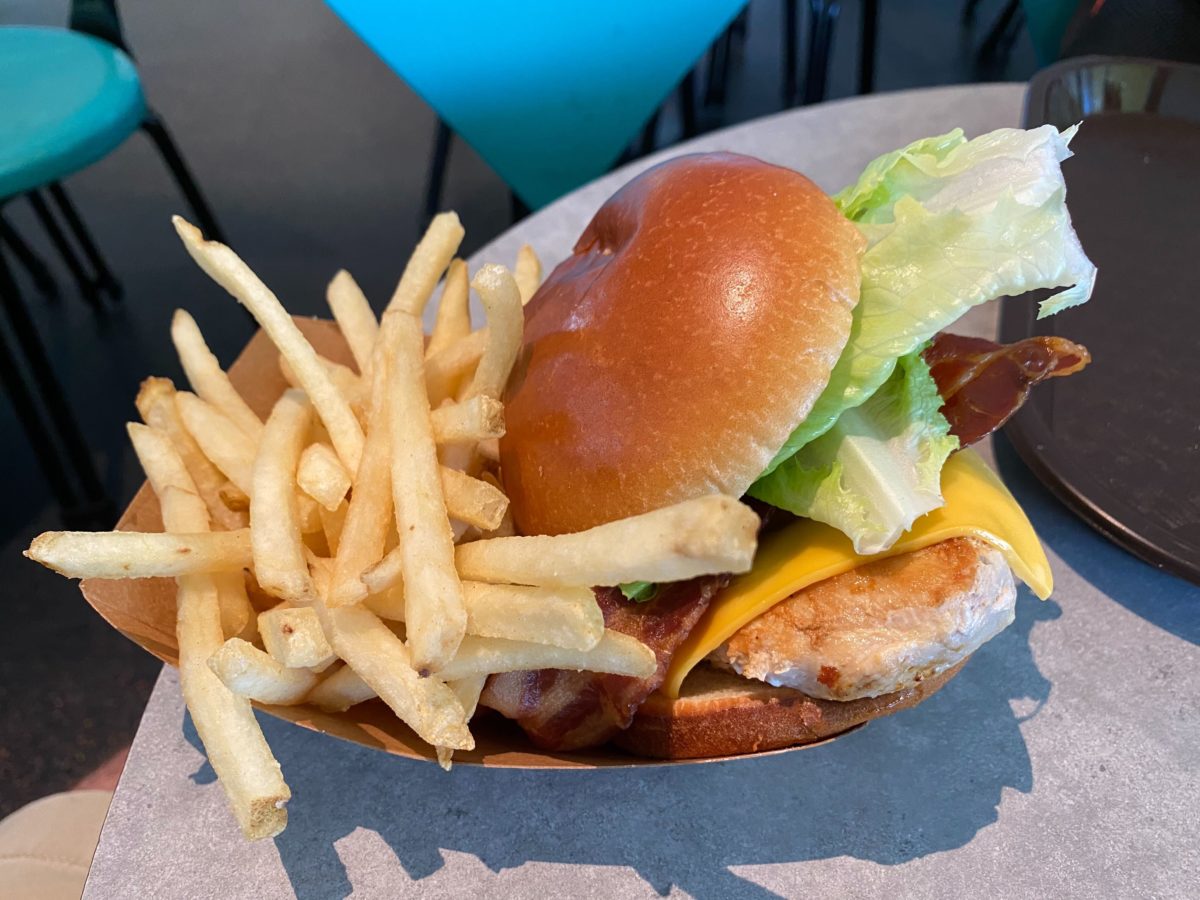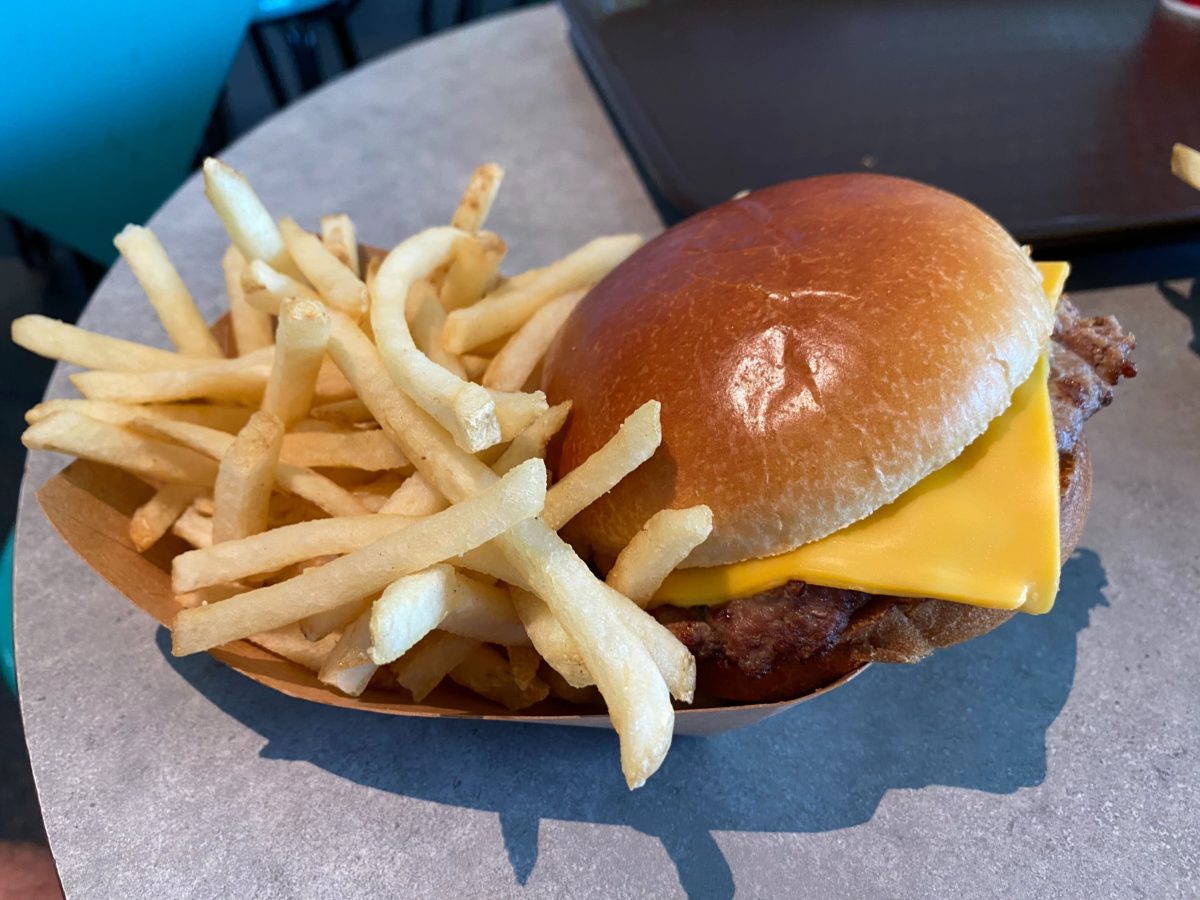 Of course, there's nothing wrong with an old-fashioned cheeseburger, either!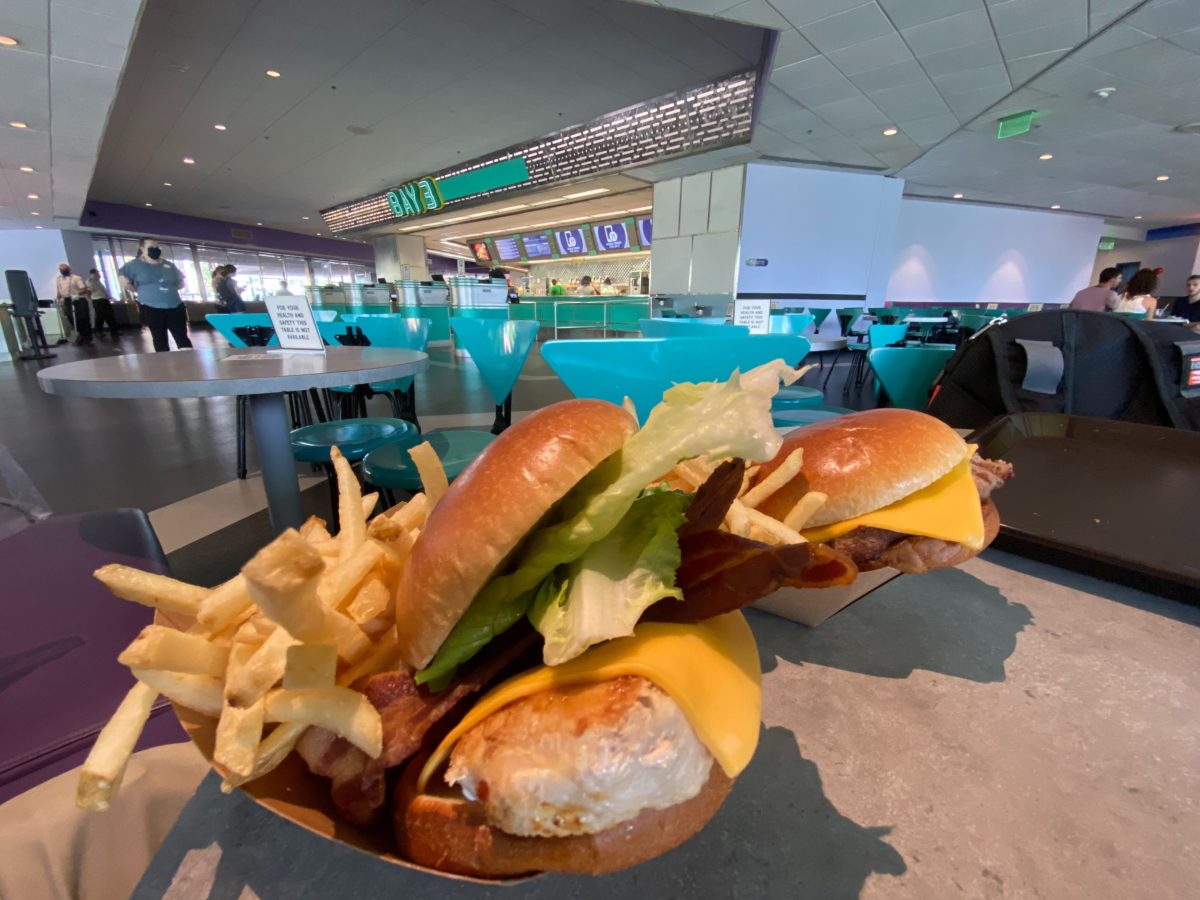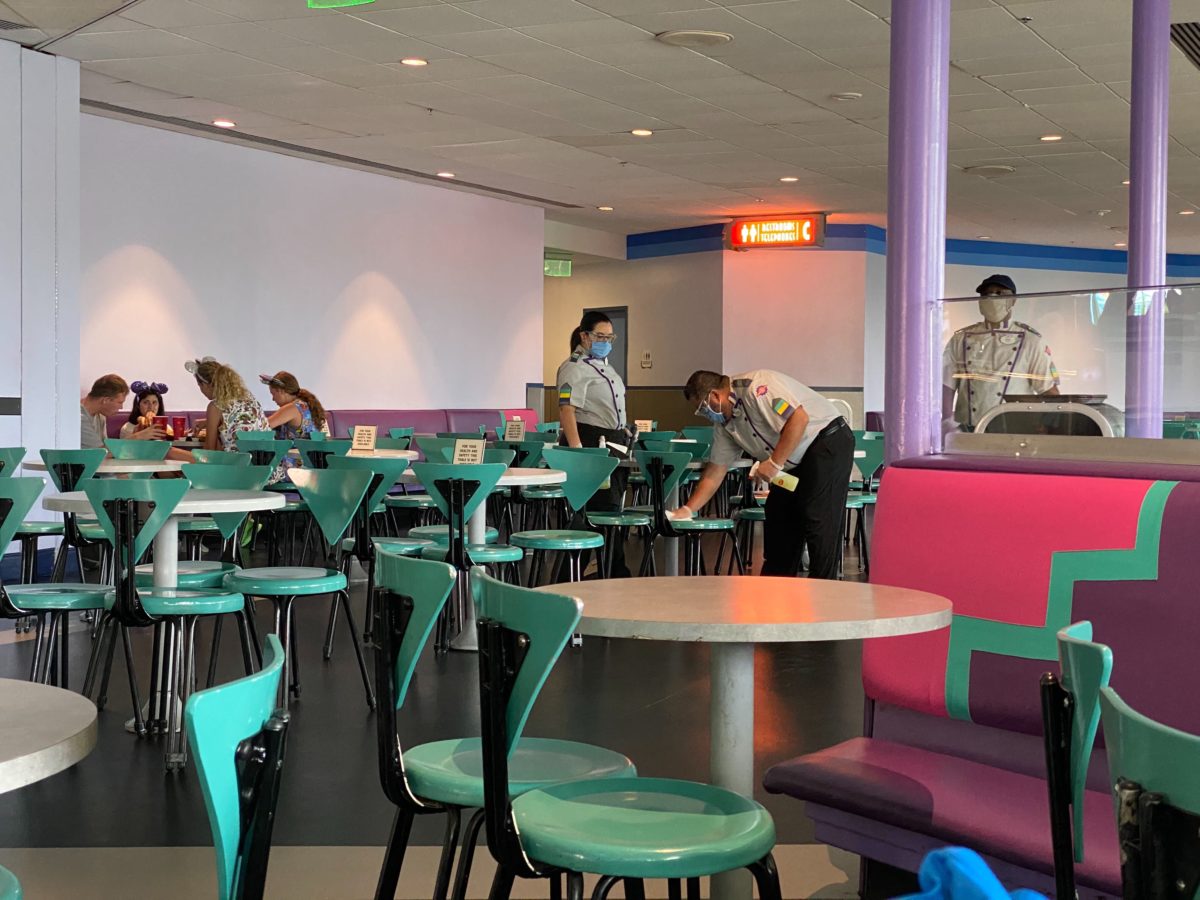 Thankfully, the teal, triangular-backed chairs remain in the upper seating areas. Even more thankfully, cast members clean tables and chairs as soon as parties leave.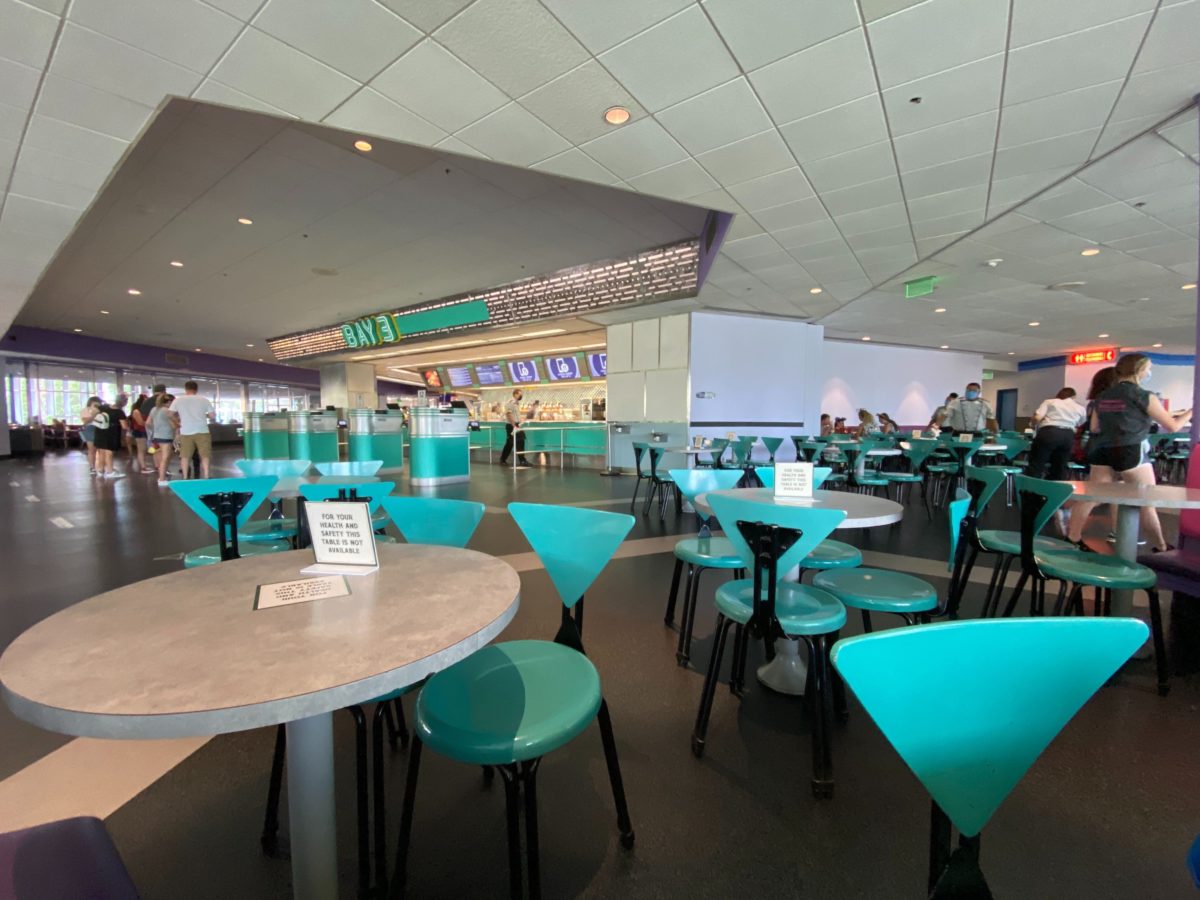 Select tables here are also unavailable.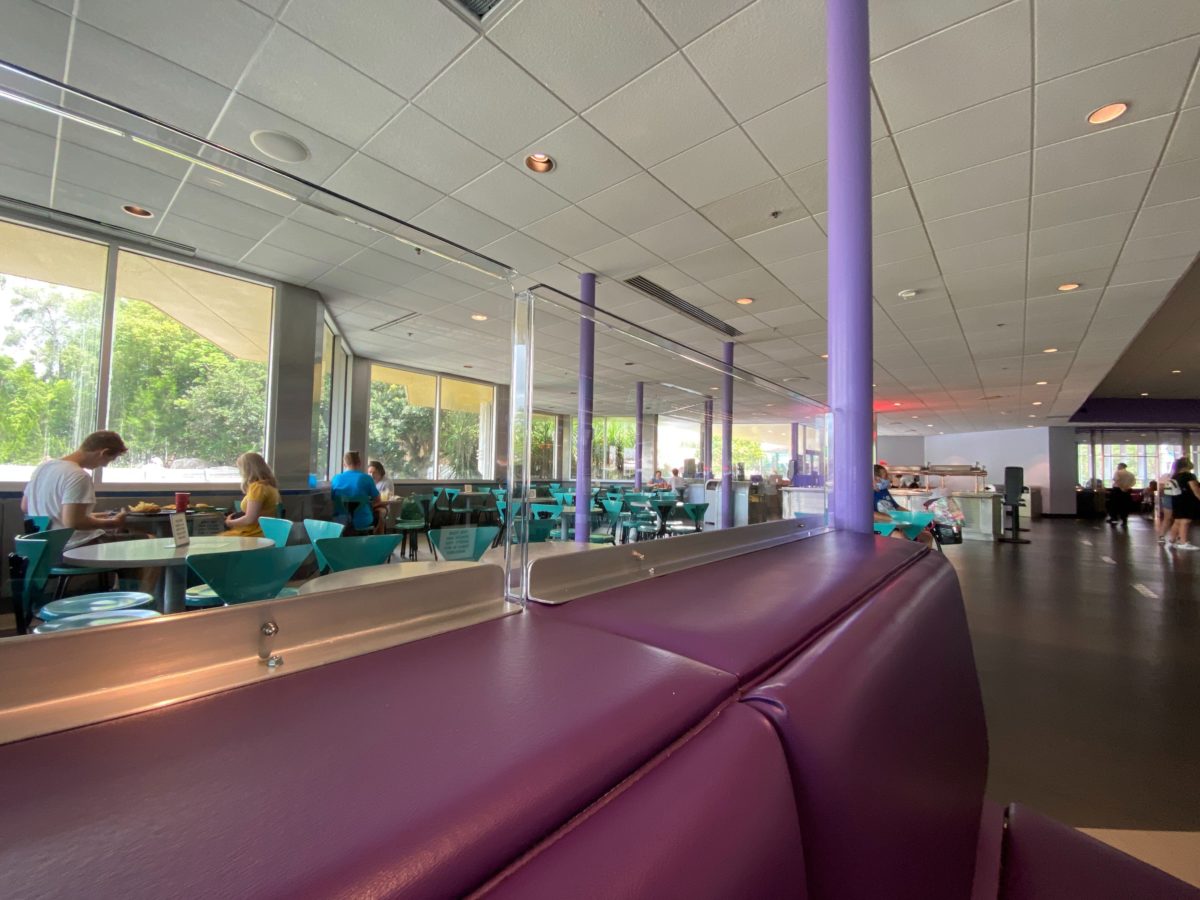 Finally, Plexiglass has also been installed between both sides of the bench-style seating area. Safety and service working together in harmony, a perfect concept for the home of Sonny Eclipse.