This post may contain affiliate links; please read the disclosure for more information.
The most colorful array of new "Star Wars" merchandise has just blasted in to Star Wars Trading Post in Disney Springs, and we think you're going to be impressed. Each item depicts characters and ships from the incredible saga, in bright, colorful retro style.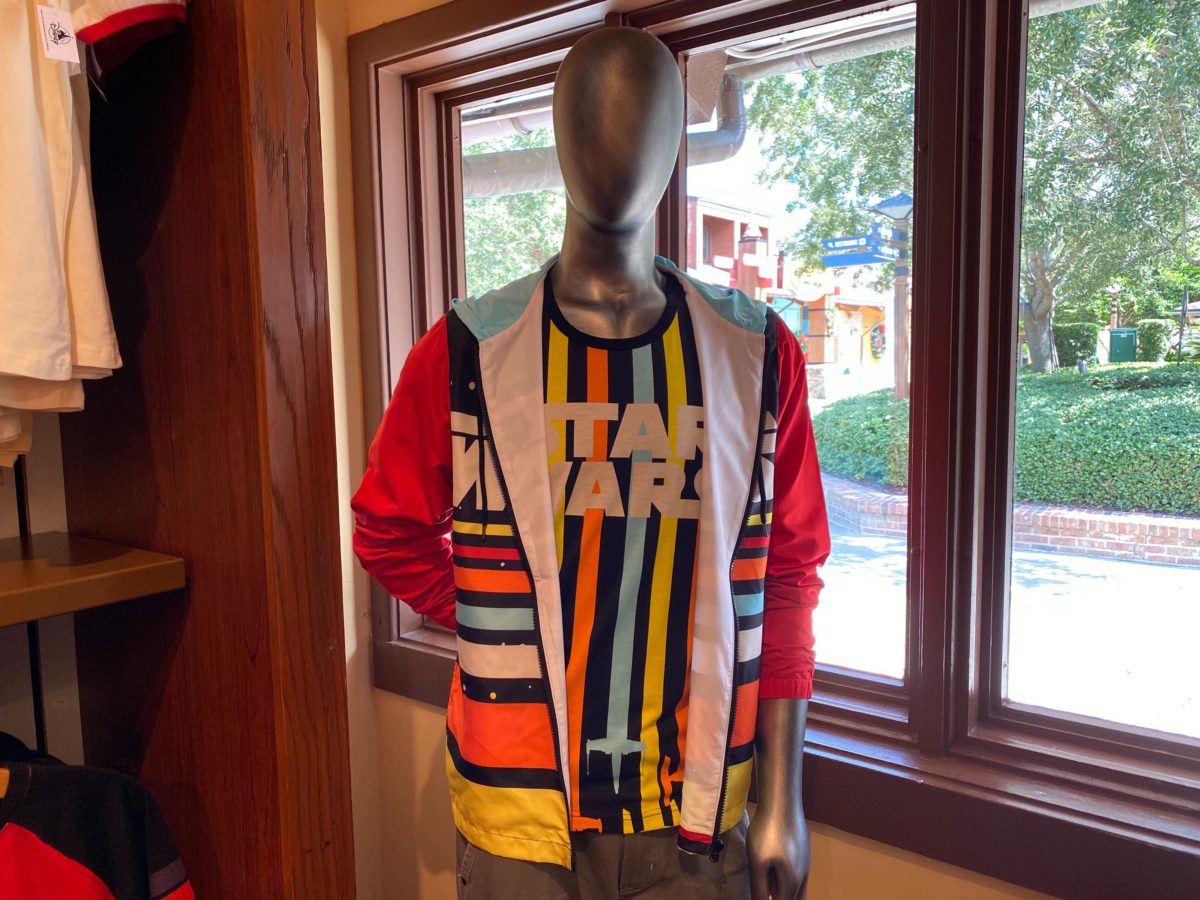 "Star Wars" Windbreaker – $49.99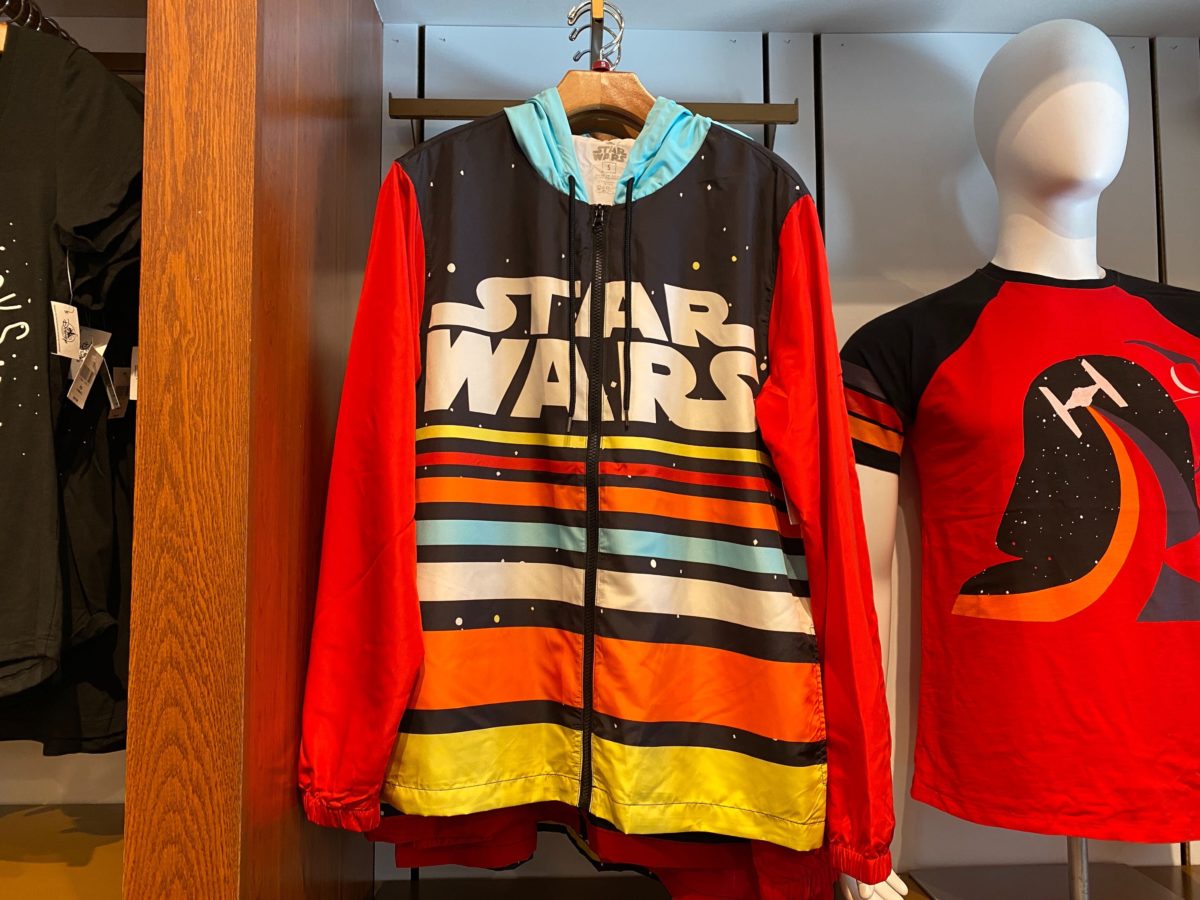 The first item is this bold new windbreaker, which has the "Star Wars" logo emblazoned right across the chest.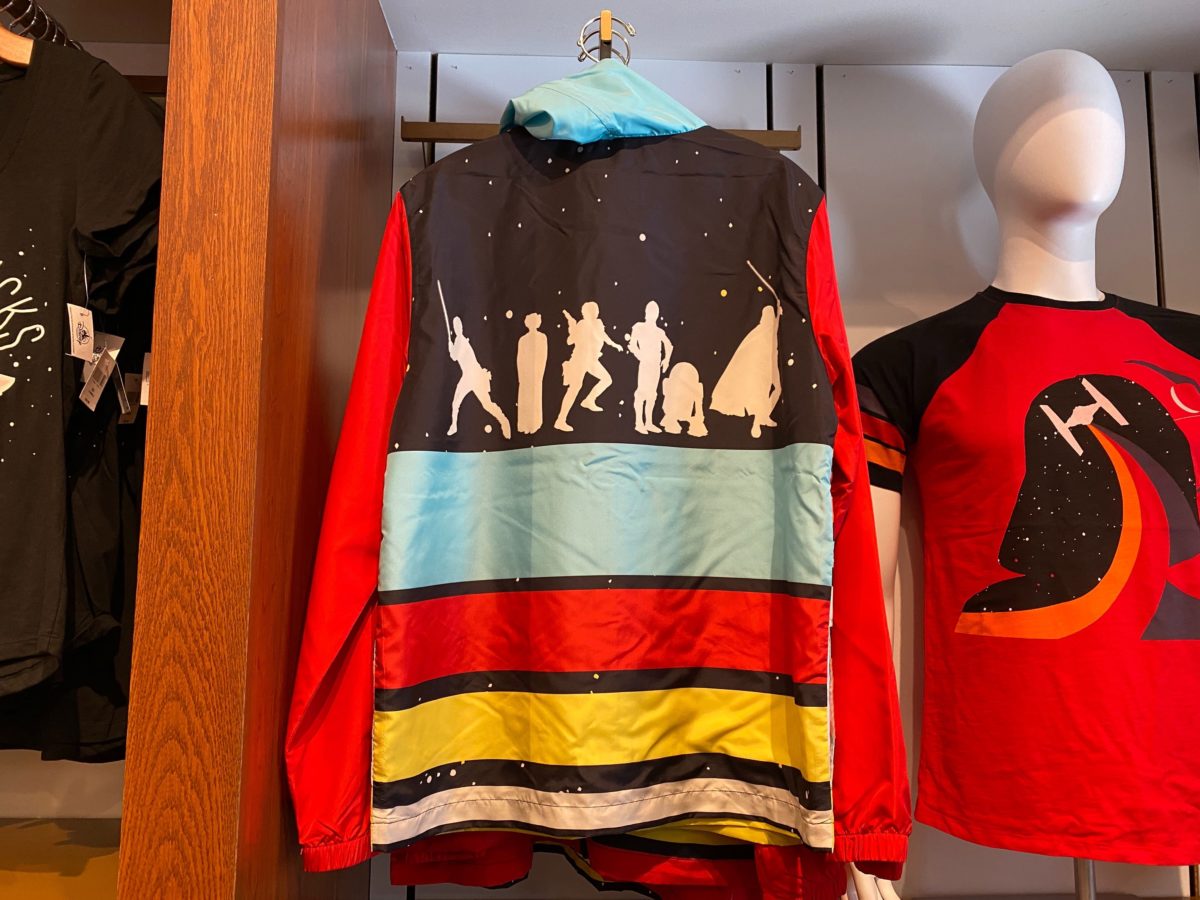 We love the pattern of this jacket, from its bright red sleeves, pale blue hood and yellow stripes, to the starry black and white design of the top.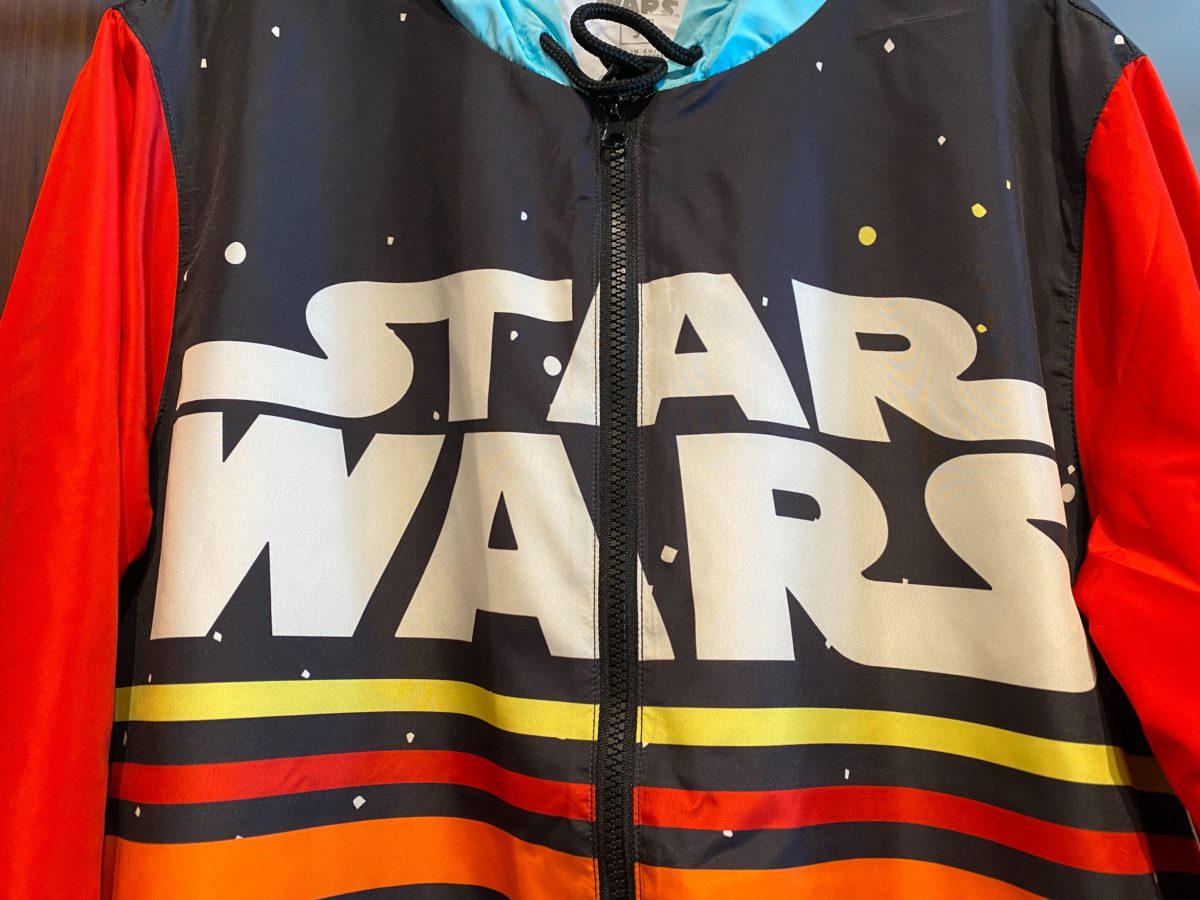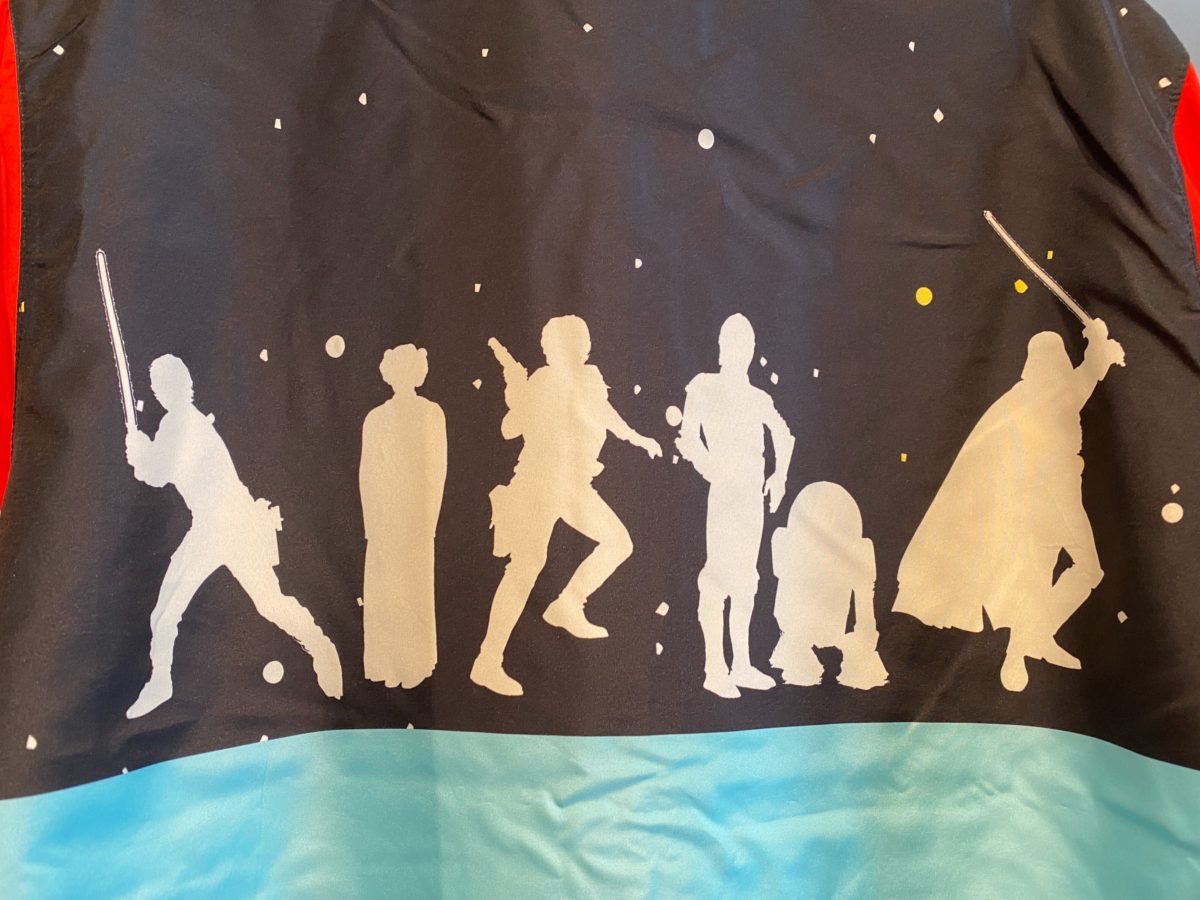 In a strip across the back are silhouettes of the unmistakable Luke, Leia, Han Solo, C3-PO, R2-D2, and Darth Vader in action.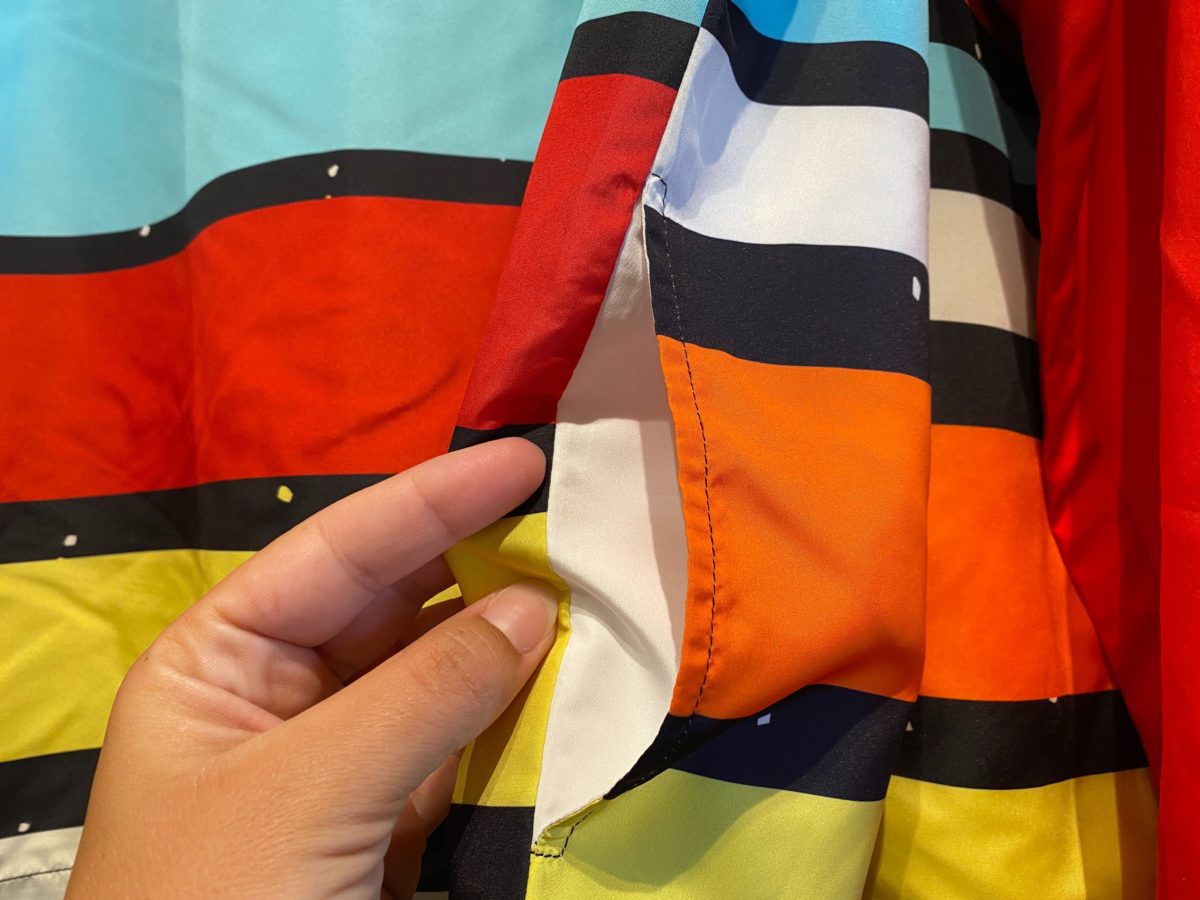 "Star Wars" Stripe Tank Top – $34.99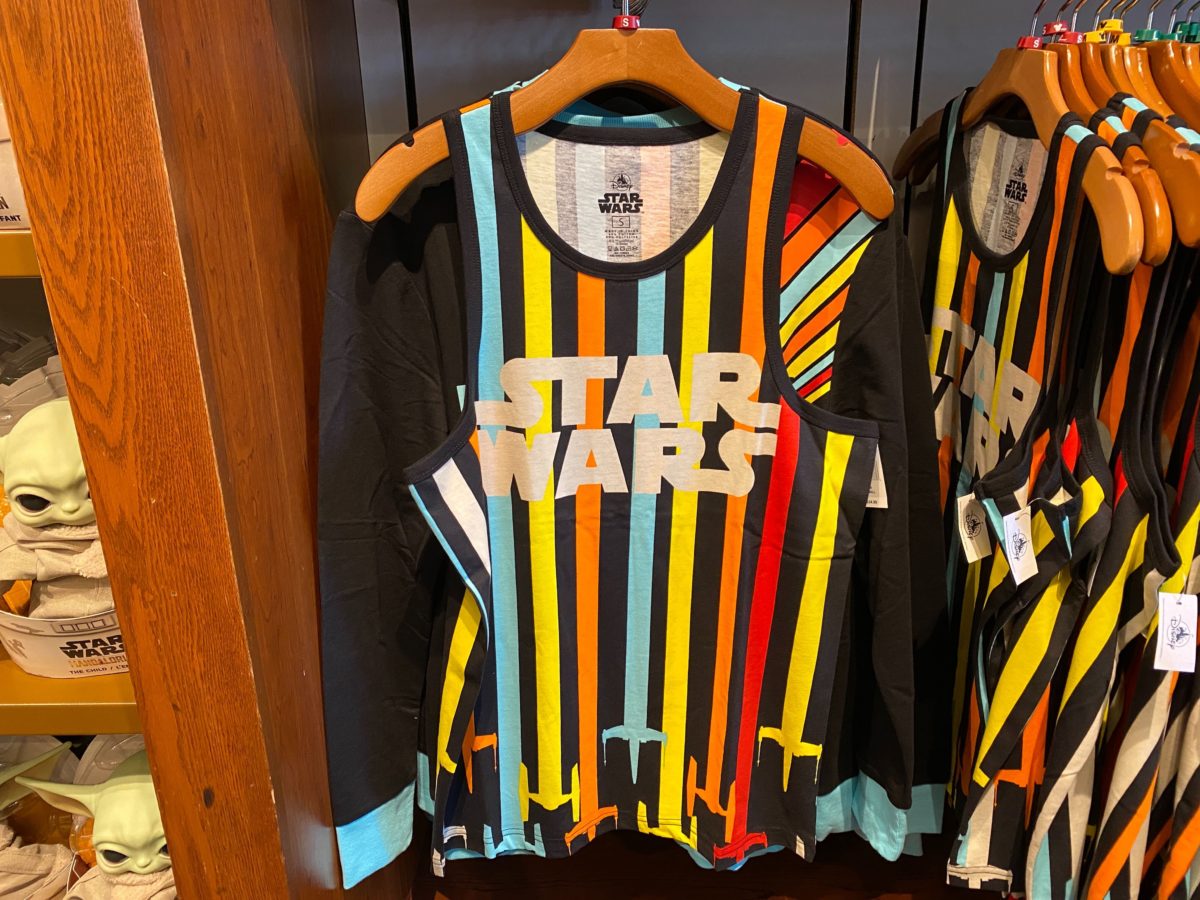 Up next is this cute black tank top, which also has the "Star Wars" logo printed boldly across the front.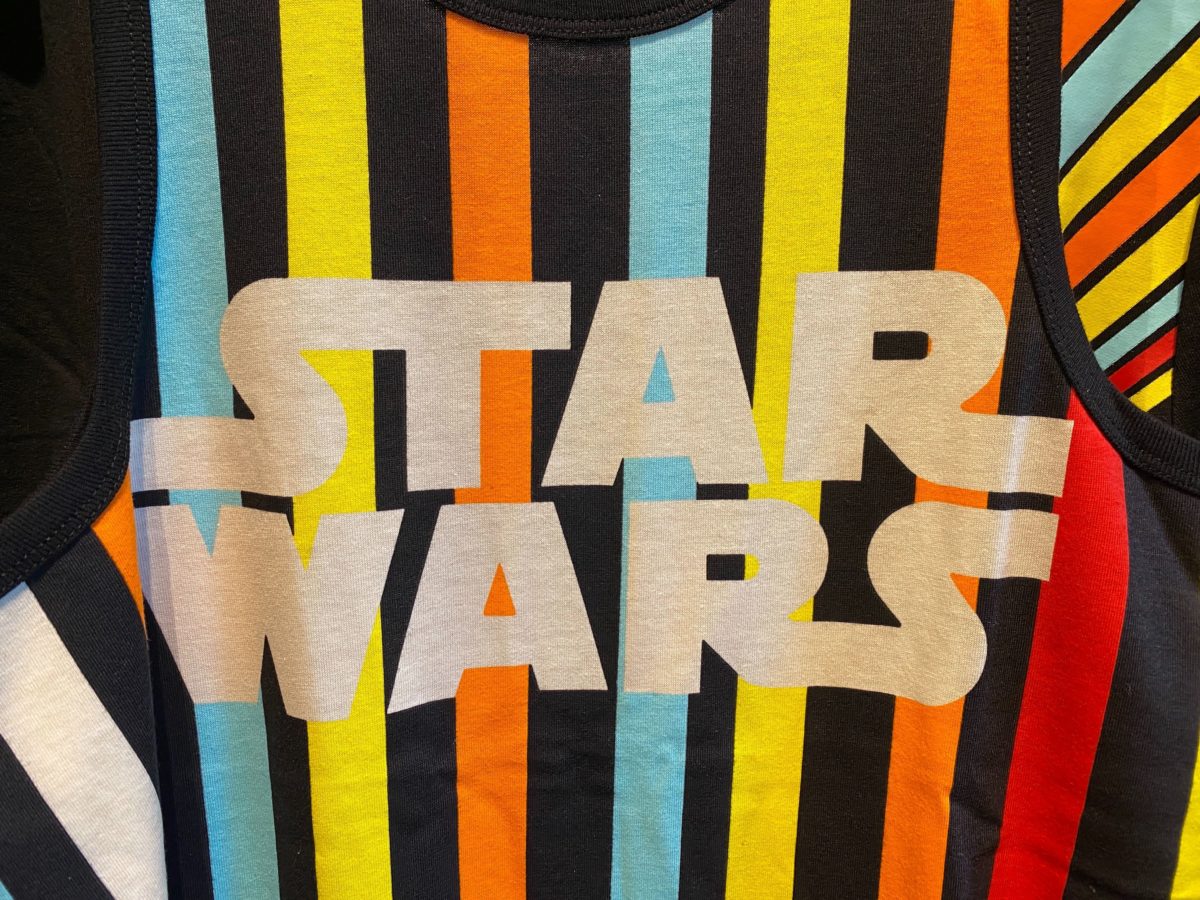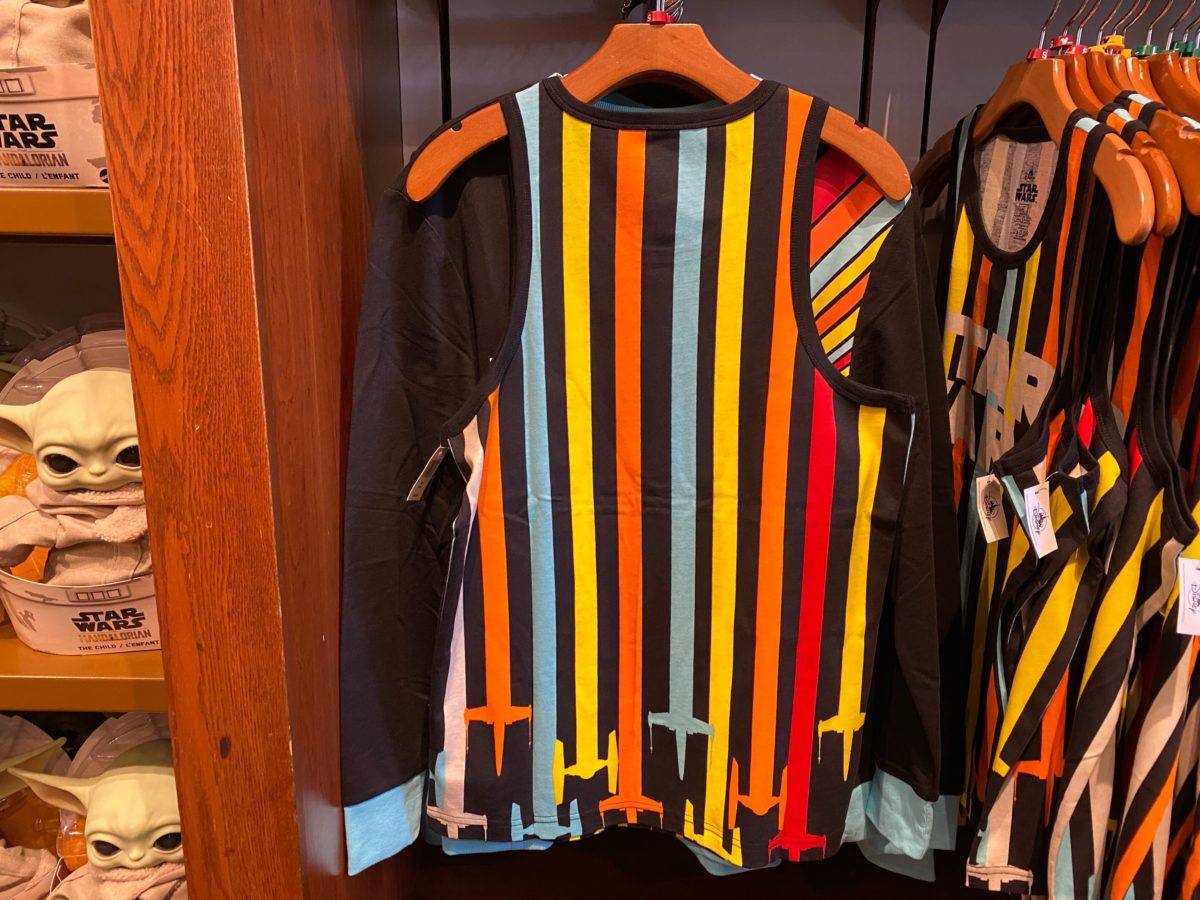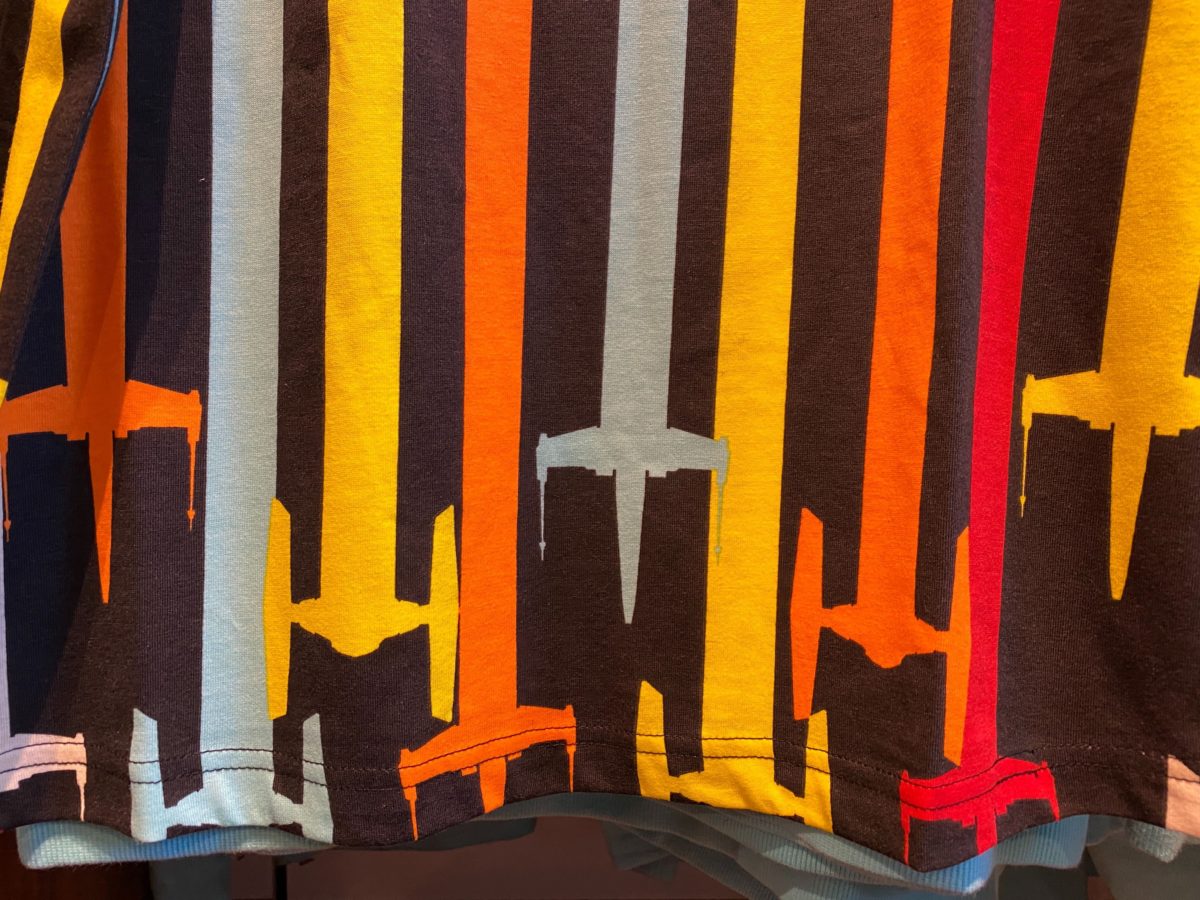 The stand-out design of this top, however, is the army of X-Wing and TIE Fighter ships flying downwards, each leaving a bold jet of red, yellow, blue or orange striped down the shirt.
"Star Wars" Darth Vader T-Shirt – $36.99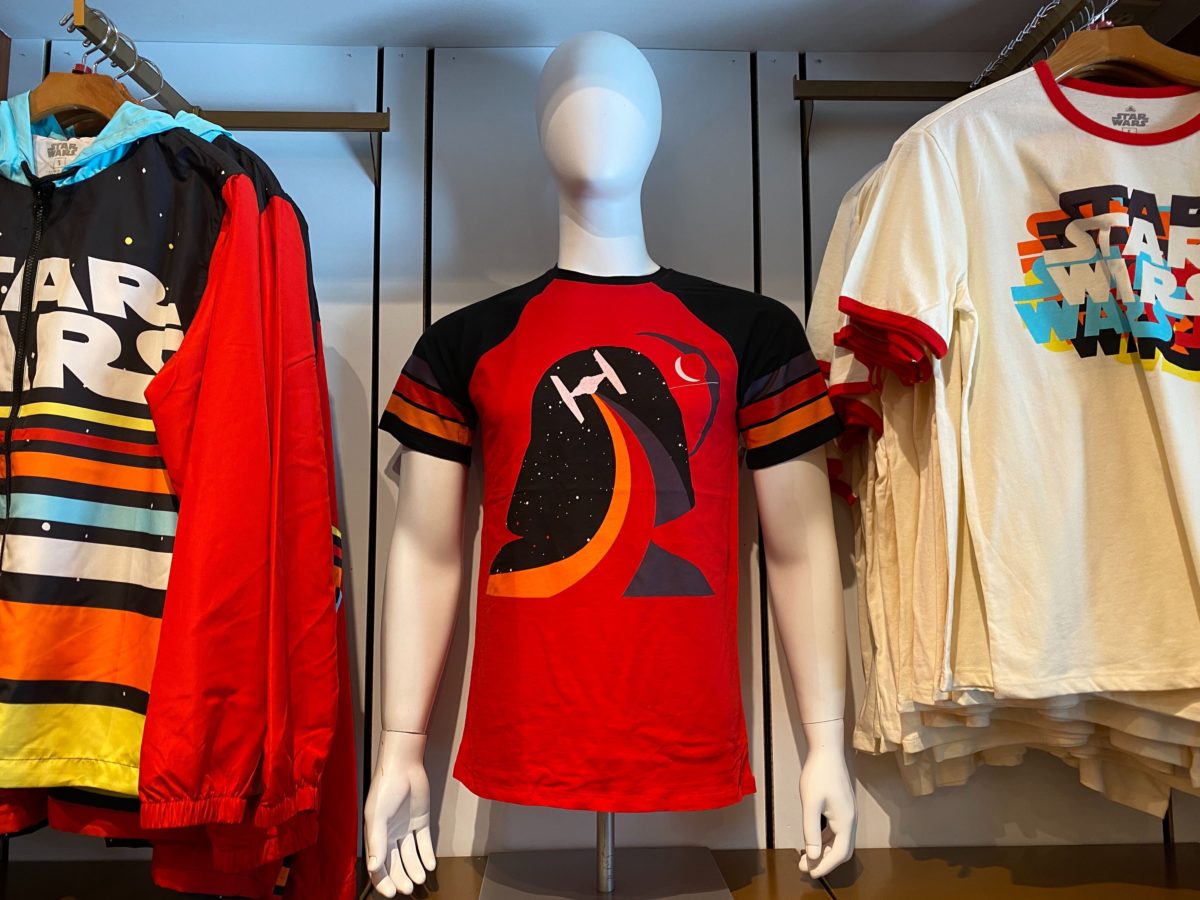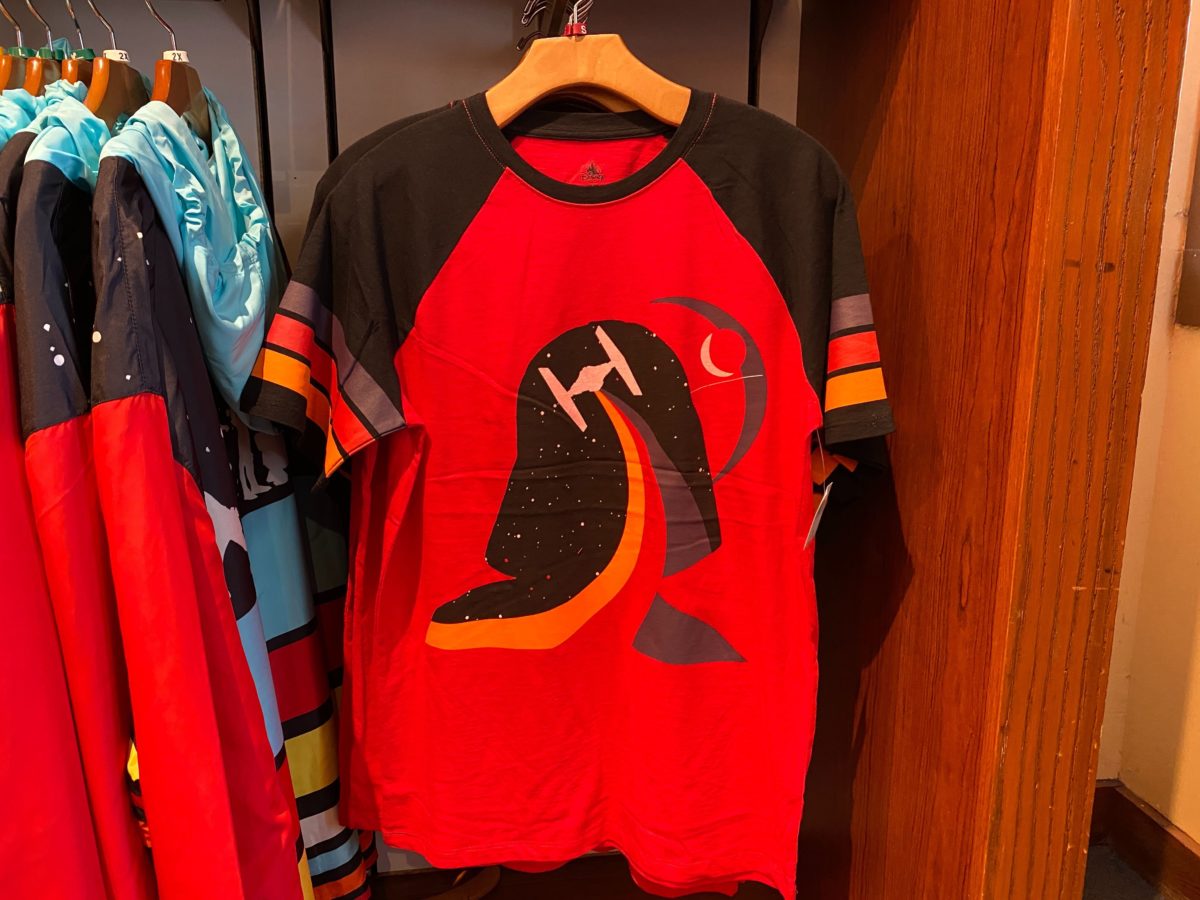 Next in the colorful collection is this tomato-red t-shirt, which features an impressive graphic design with Darth Vader, the Death Star, a TIE Fighter and a shimmer of stars.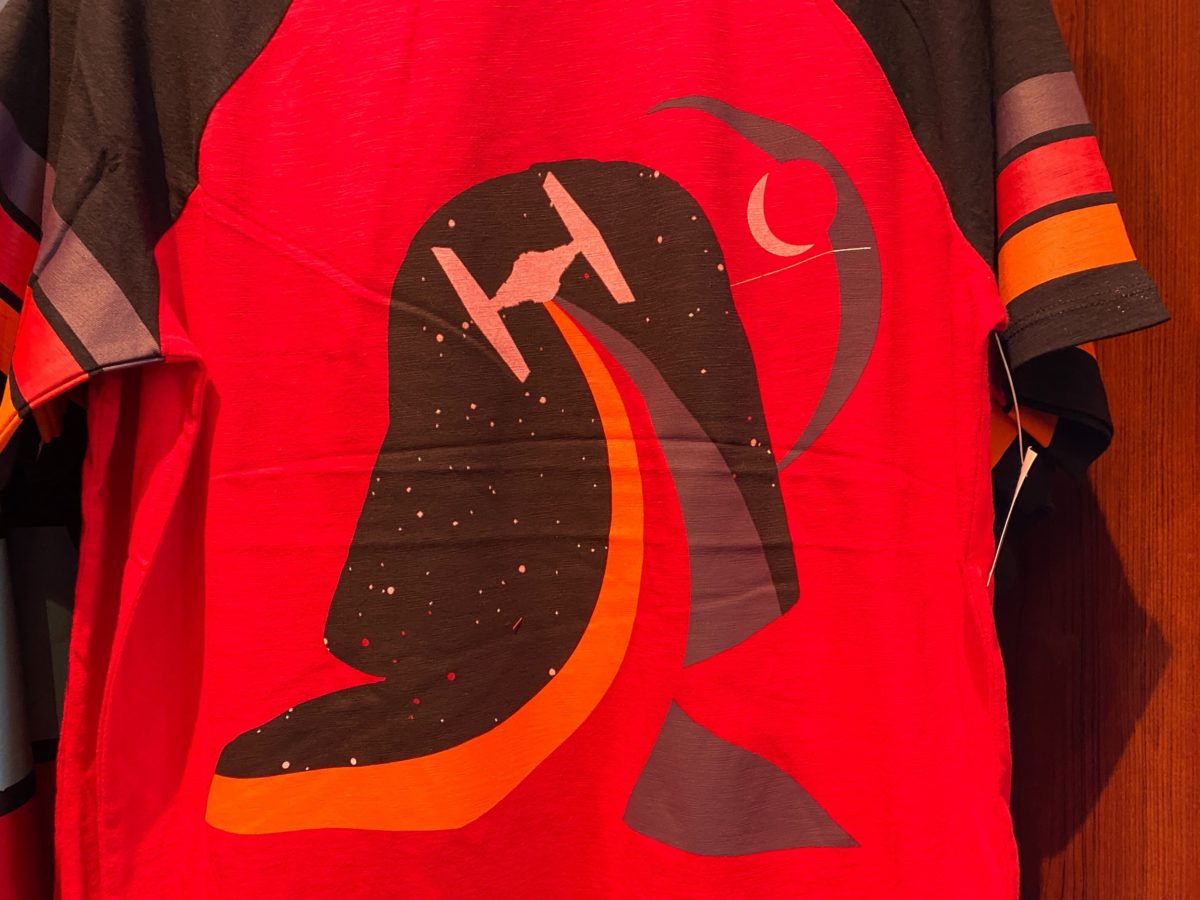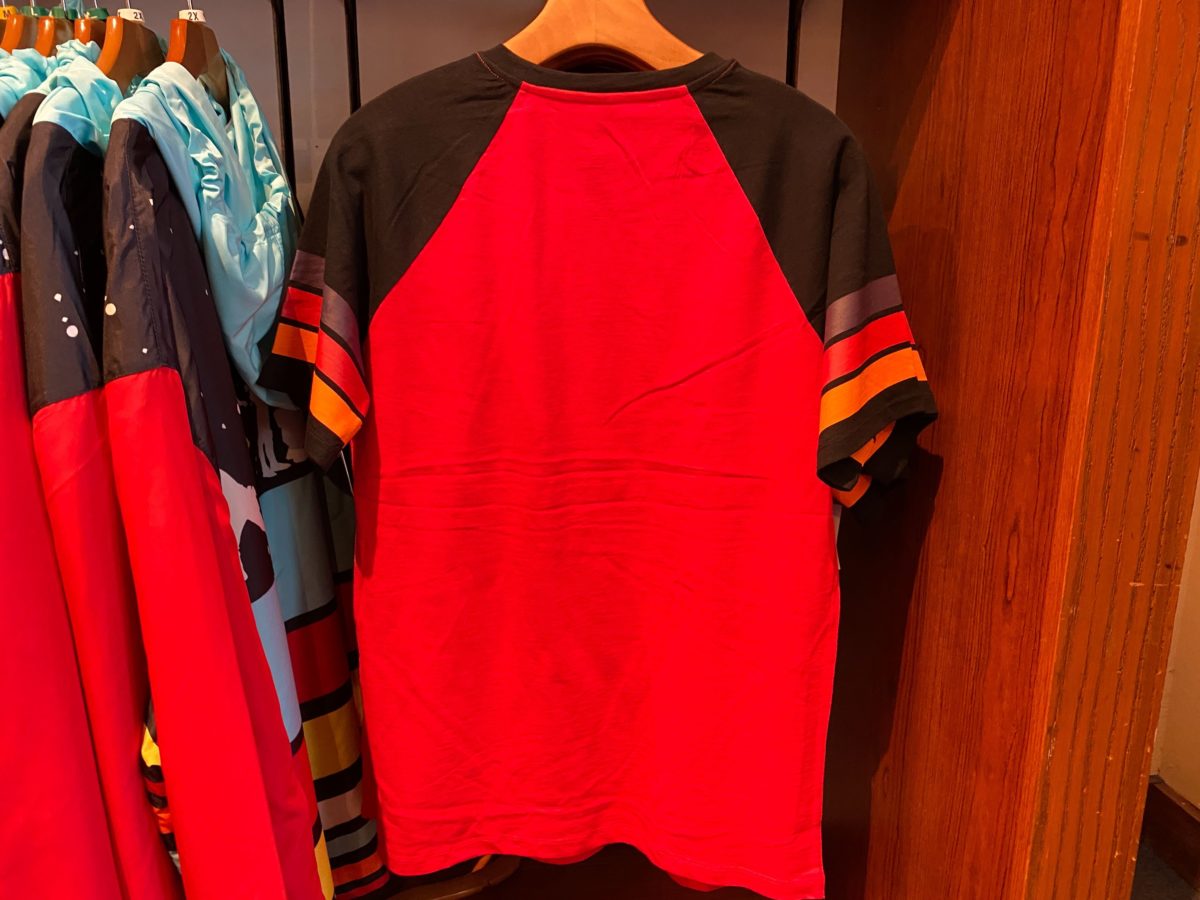 The sleeves of this top are black, striped with red, brown and orange across the hem.
"Star Wars" Millennium Falcon Sweatshirt – $49.99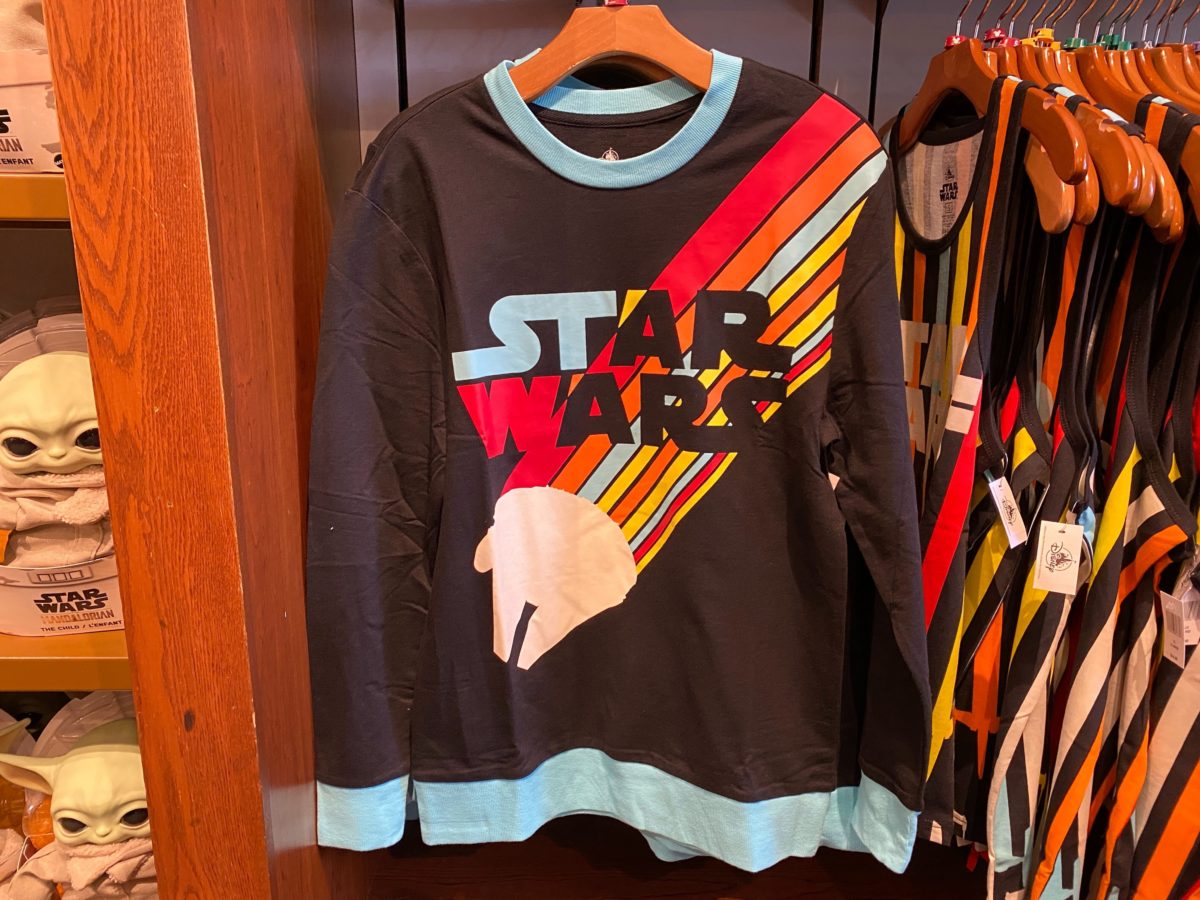 Last but not least is this gray "Star Wars" sweatshirt. The neckline and hem of this top are a pale blue, but the main jet of color comes from a white Millennium Falcon zooming across the chest, leaving behind it a stream of blue, red, orange and yellow.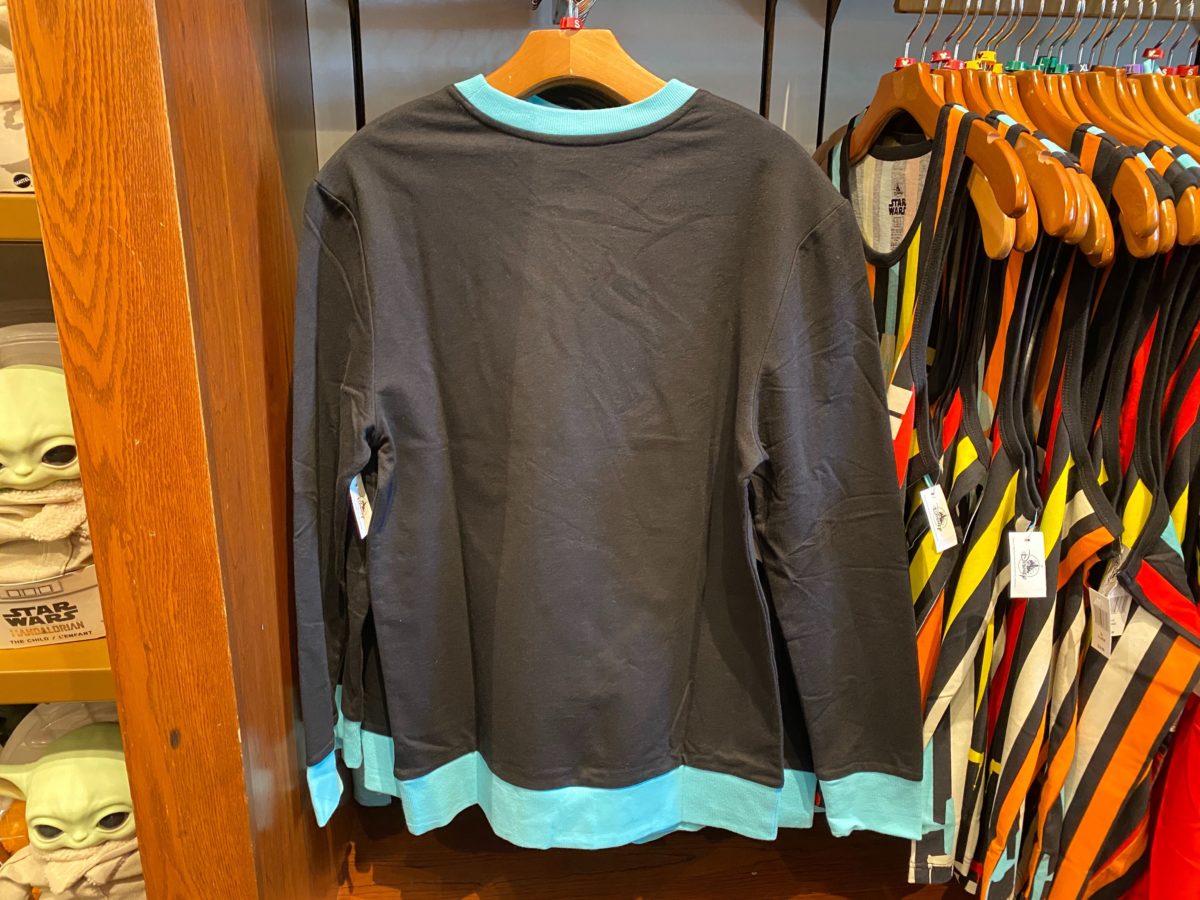 Are you a fan of these bright new "Star Wars" pieces? You can check out more of our latest "Star Wars" apparel finds across Walt Disney World here.