After nearly six months, construction walls are finally down on the queue to "it's a small world" at the Magic Kingdom.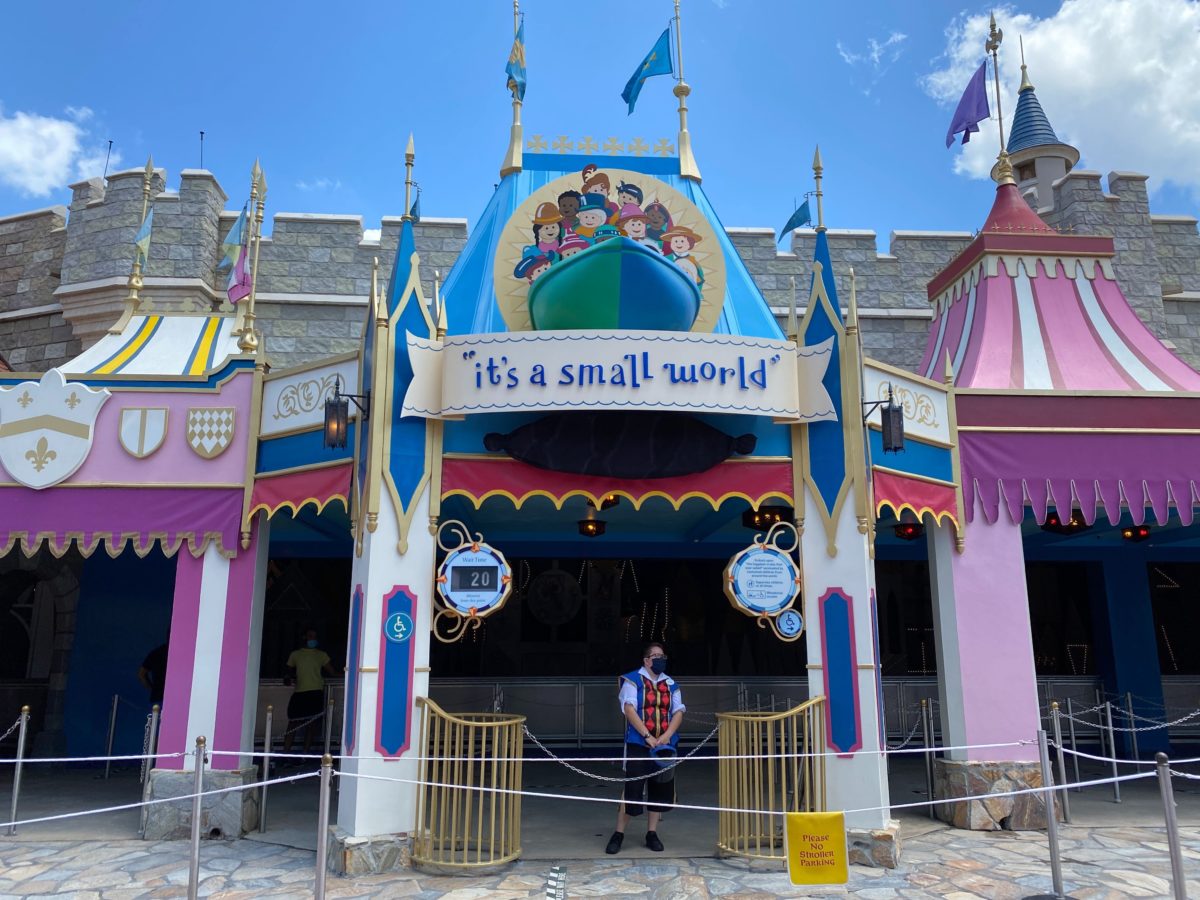 Now, the standby entrance and queue are once again visible from the walkways of Fantasyland. The walls had previously gone up in late January ahead of the queue's refurbishment.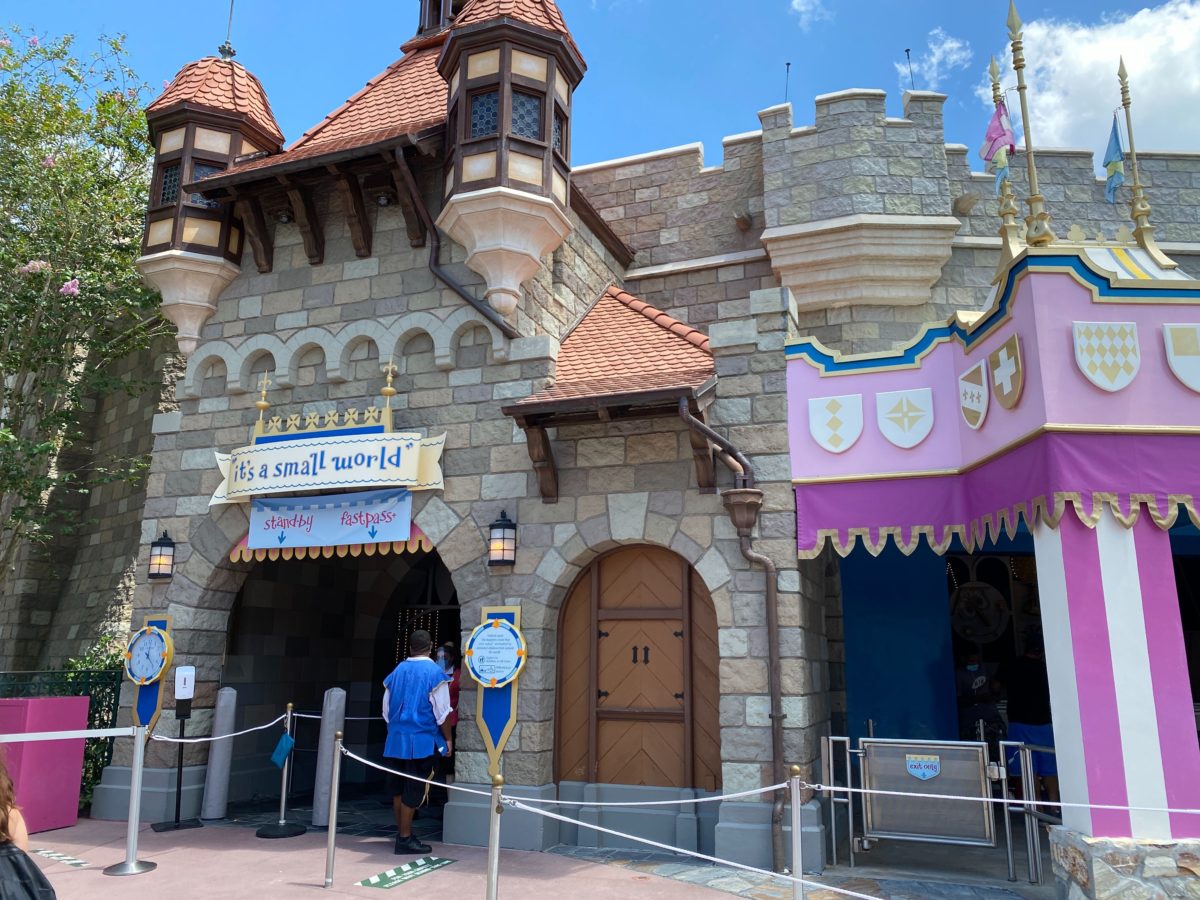 In the meantime, the standby entrance was moved to where the FastPass+ entrance is normally located. This entrance configuration remains active, as the newly refurbished standby entrance had not yet opened while our reporter was there.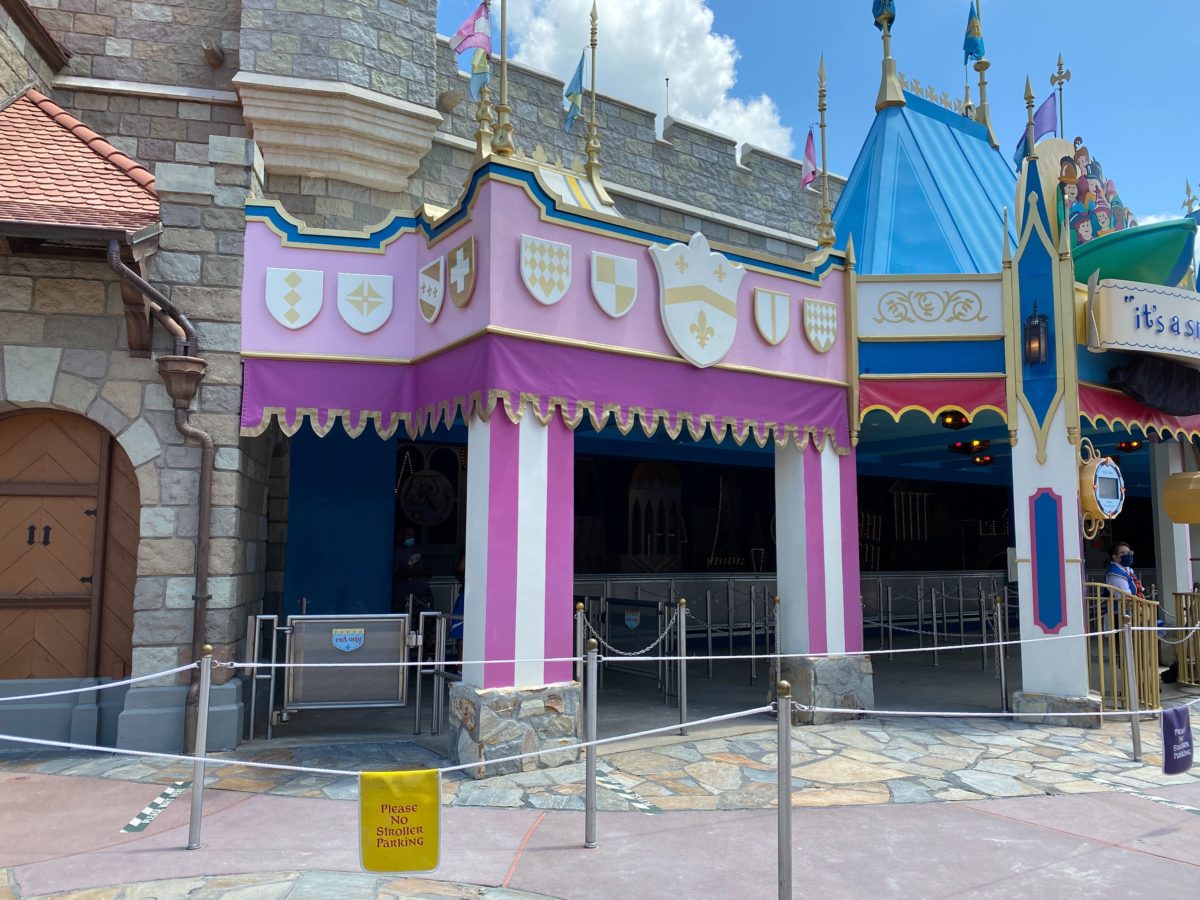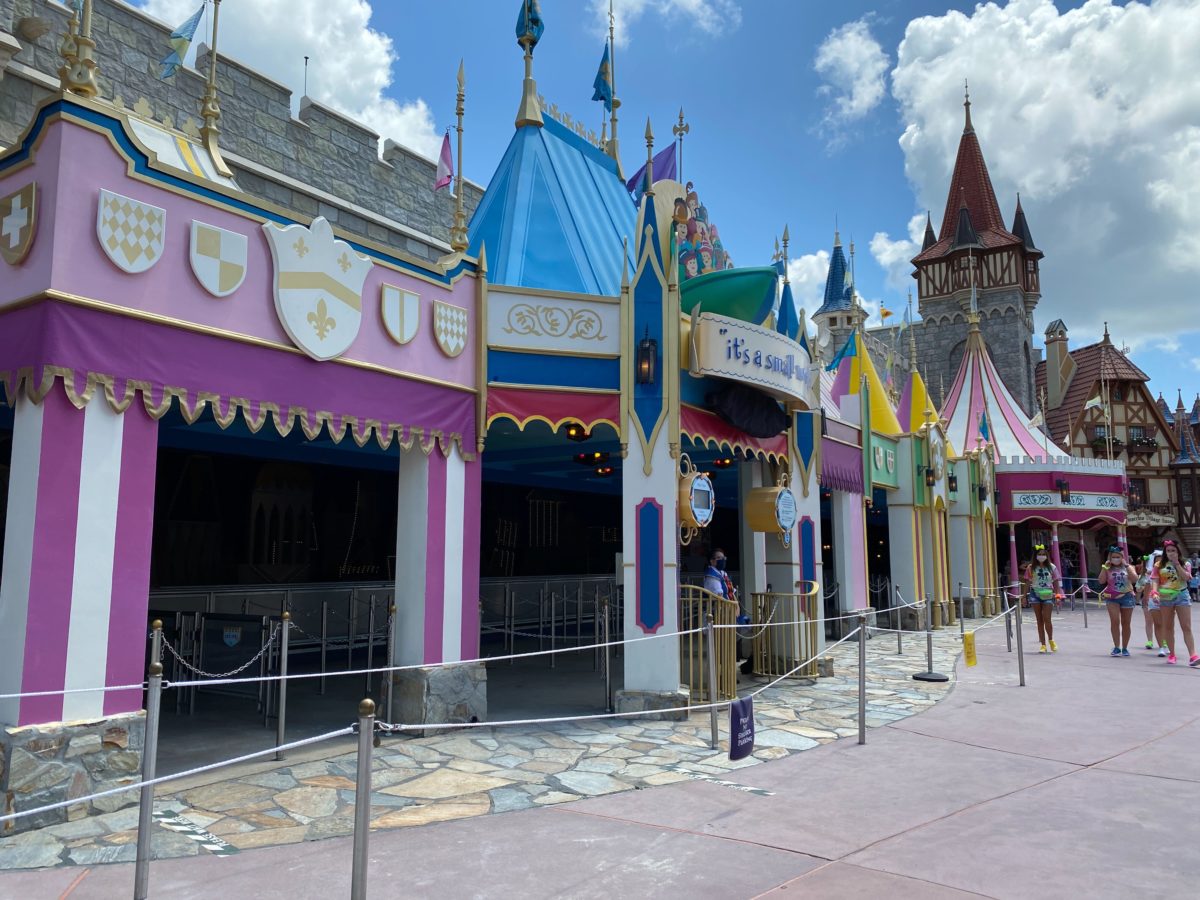 Still, it's a welcome sight to see the queue on open view again.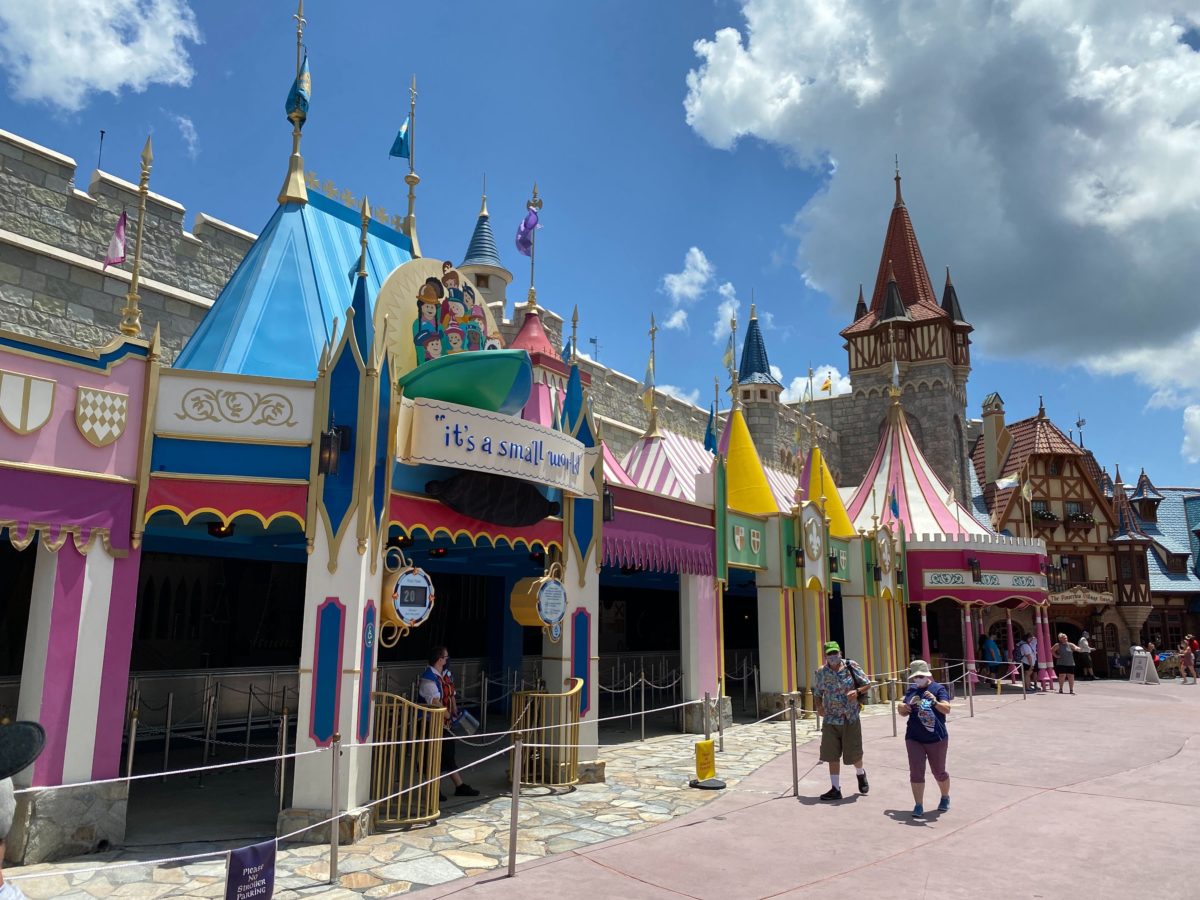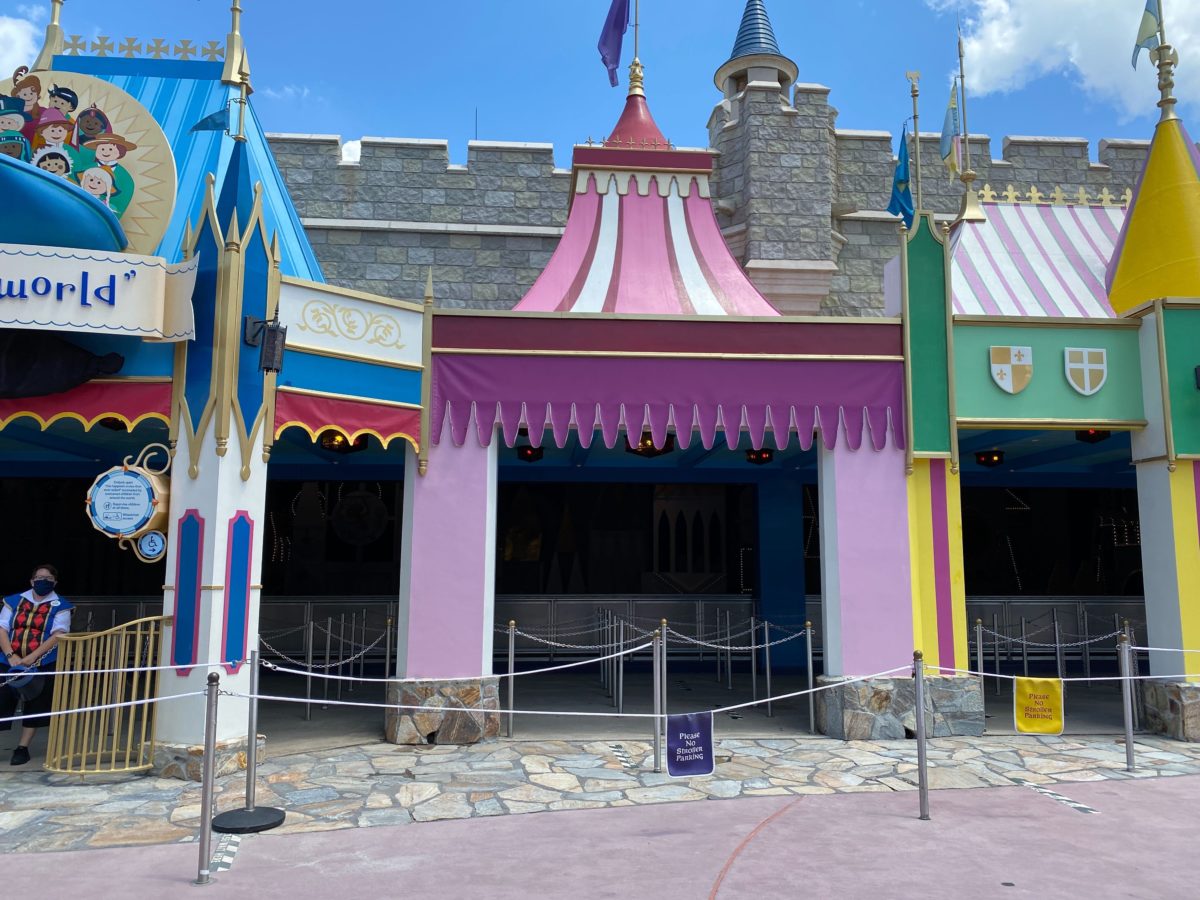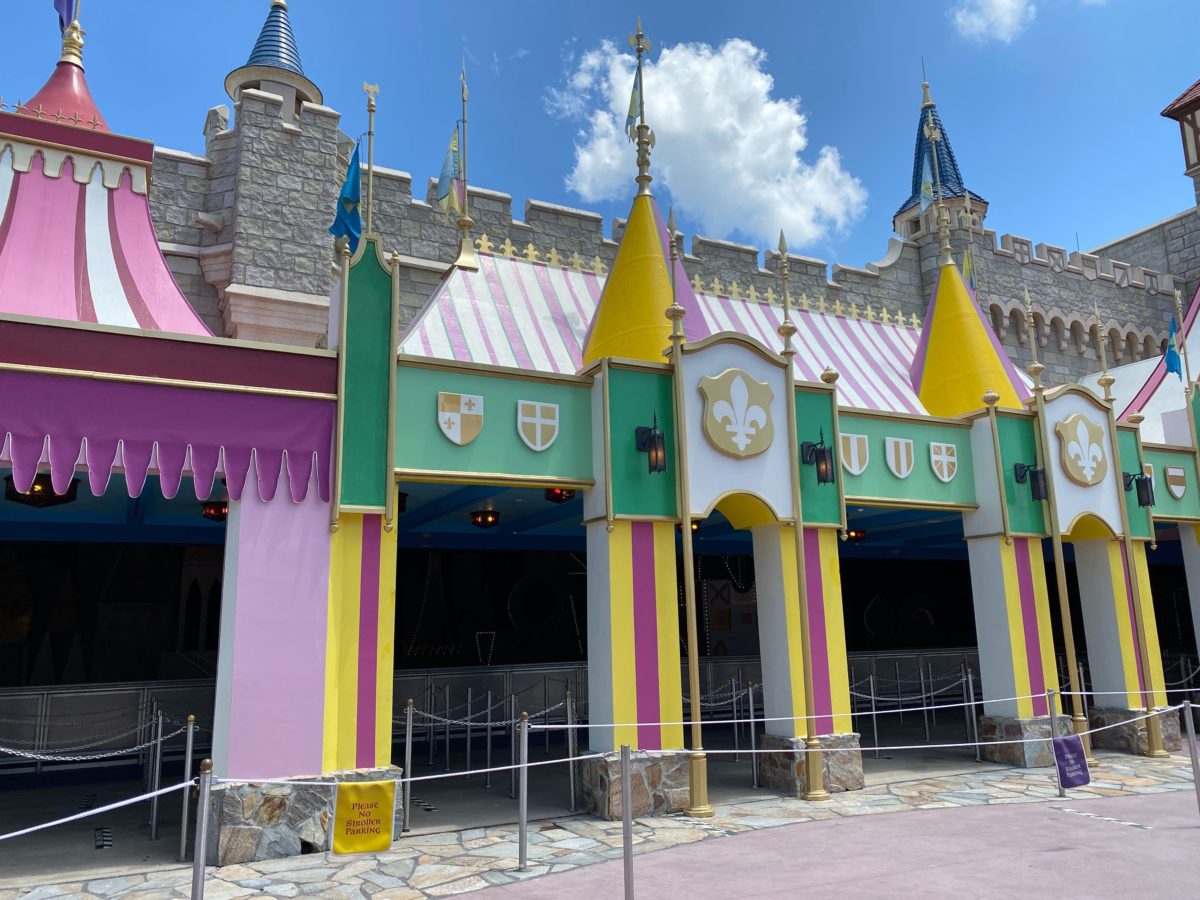 If you look closely (particularly in the bottom left corner of the above photo), you can see that social distancing markers are already in place in the queue.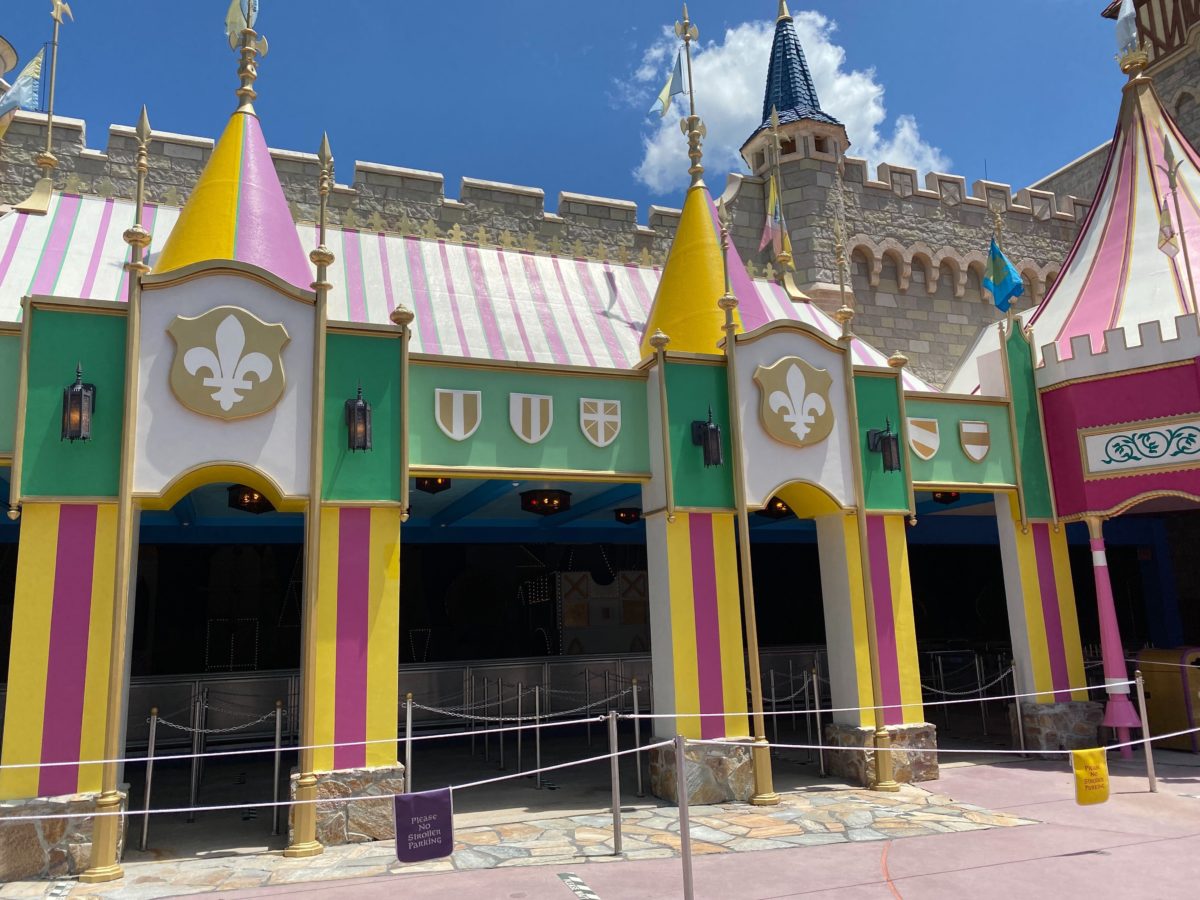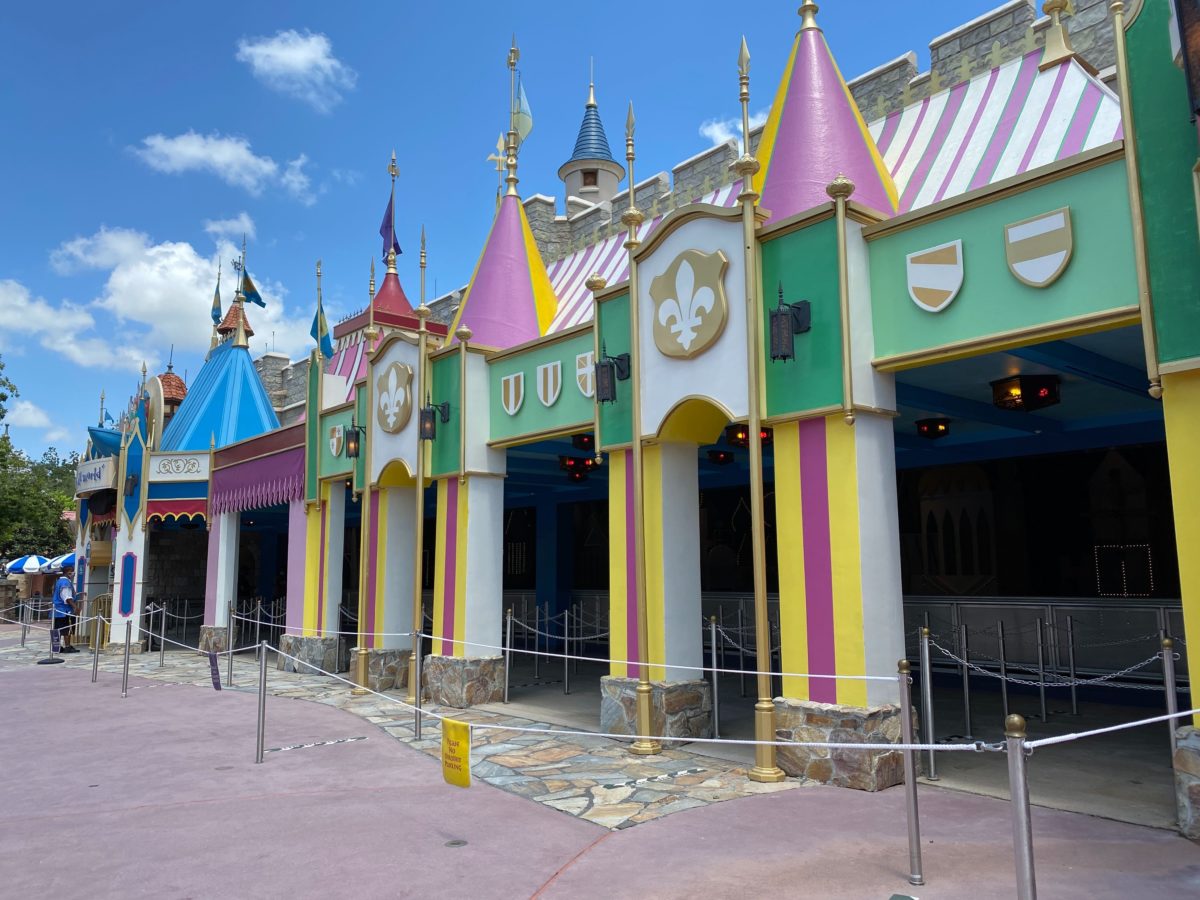 Hopefully, guests will be entering here to experience "The Happiest Cruise That Ever Sailed."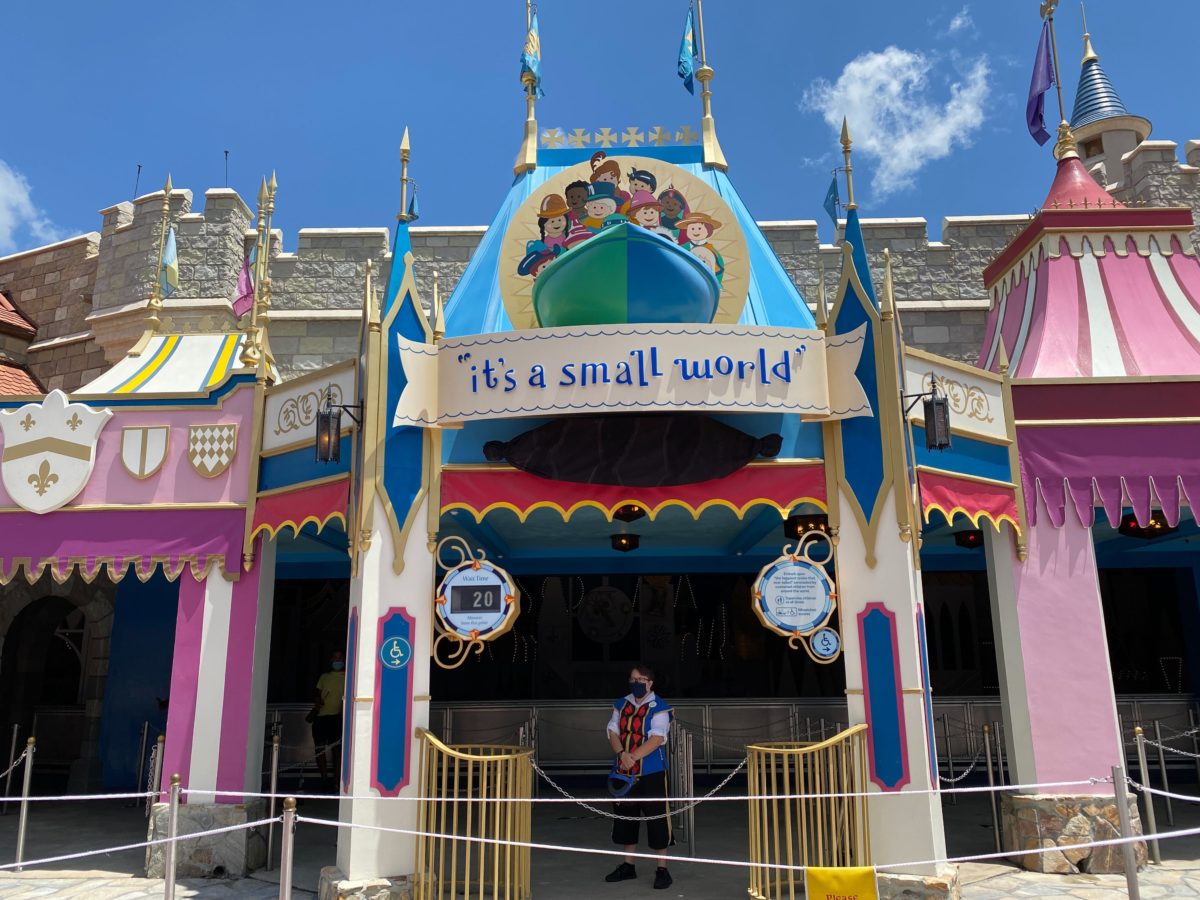 Keep reading WDWNT for coverage of everything going on at the Magic Kingdom!