This post may contain affiliate links; please read the disclosure for more information.
To promote the new Doraemon film "Nobita's New Dinosaur" releasing August 6th in Japan, Universal Studios Japan and Toho have teamed up to combine the world-famous Doraemon with Jurassic World to create some adorable new merchandise! So let's take a look at these new items available now at Jurassic Outfitters in Jurassic Park!
Pouch – ¥1800 ($16.79)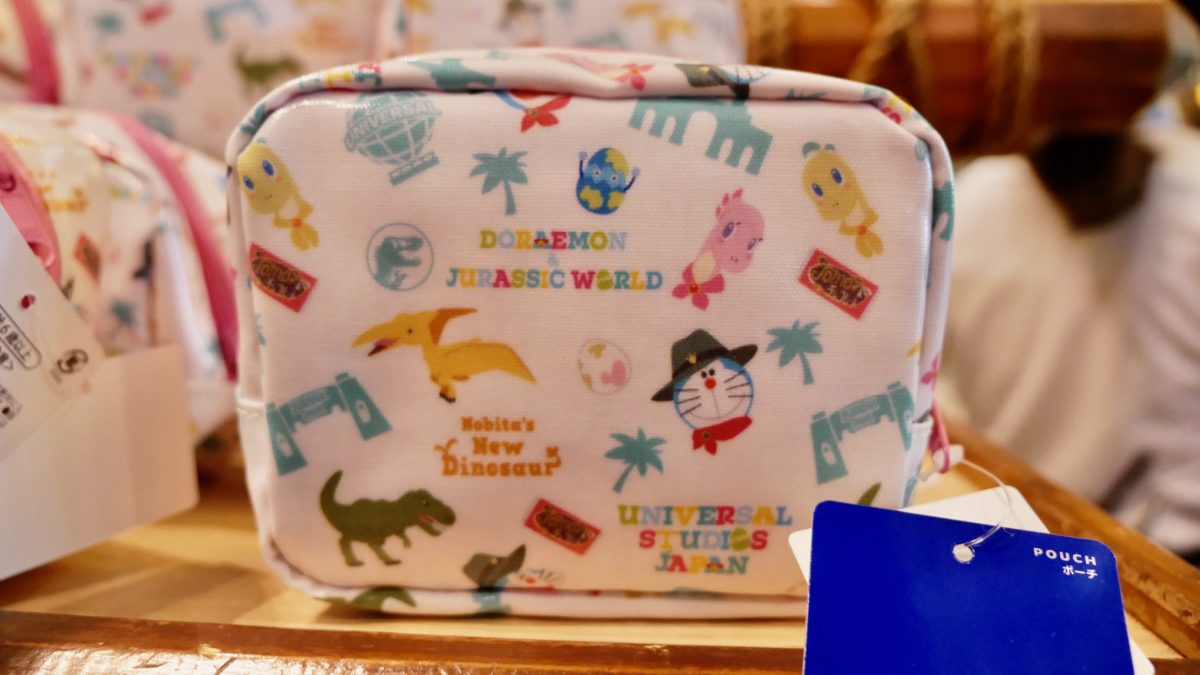 Featuring Doraemon, the Jurassic Park gate, the Universal globe, Kyu and Myu, a T-Rex, and a pteranodon along with logo iconography for both USJ and Nobita's New Dinosaur, this pouch will keep your pens and pencils safe from prying eyes and dinosaurs!
Etched Glass Cube – ¥2500 ($23.31)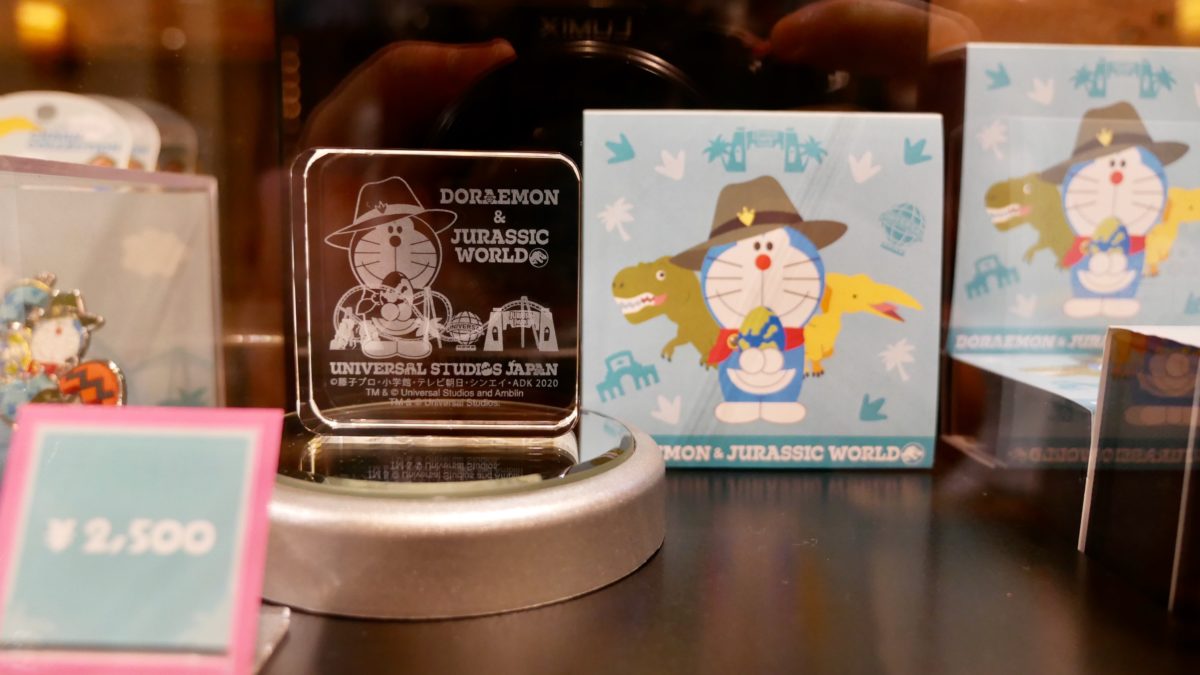 Featuring Doraemon along with an egg, the Jurassic Park gate, and the Universal globe, this cube can be placed on an LED stand to create a cute light-up souvenir.
Charm Collection – ¥800 ($7.46) Each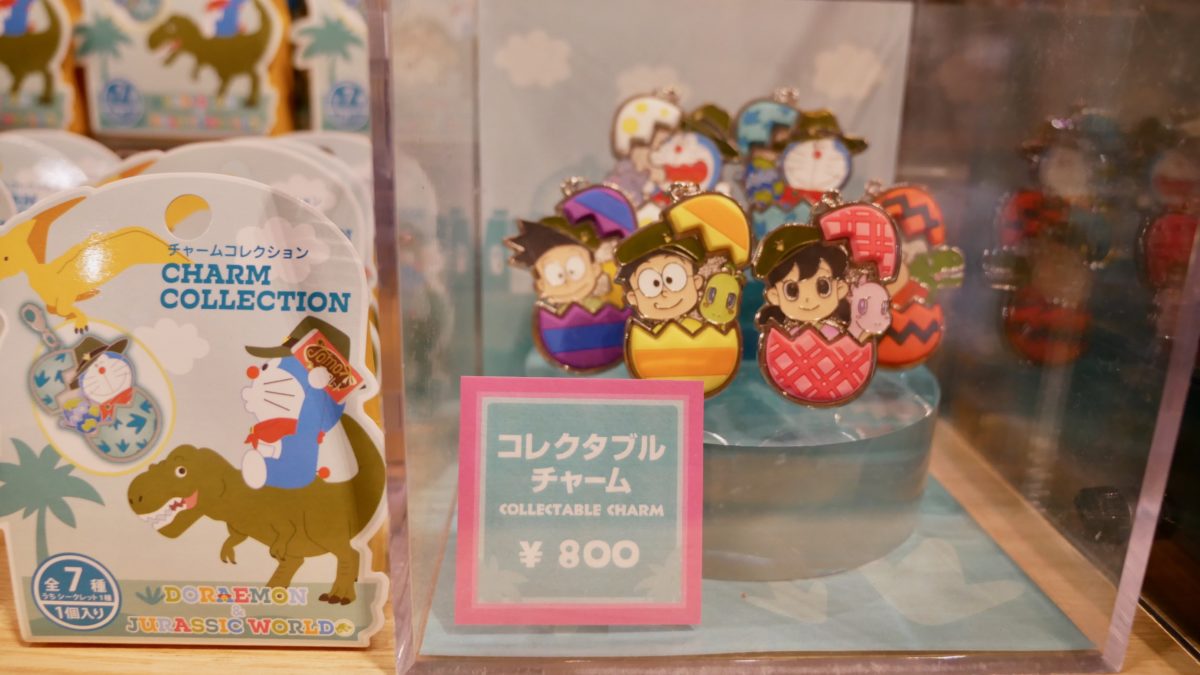 Each box contains one of eight possible charms featuring an egg and a Doraemon character along with an adorable dinosaur!
Multi-Color Pen – ¥2500 ($23.31)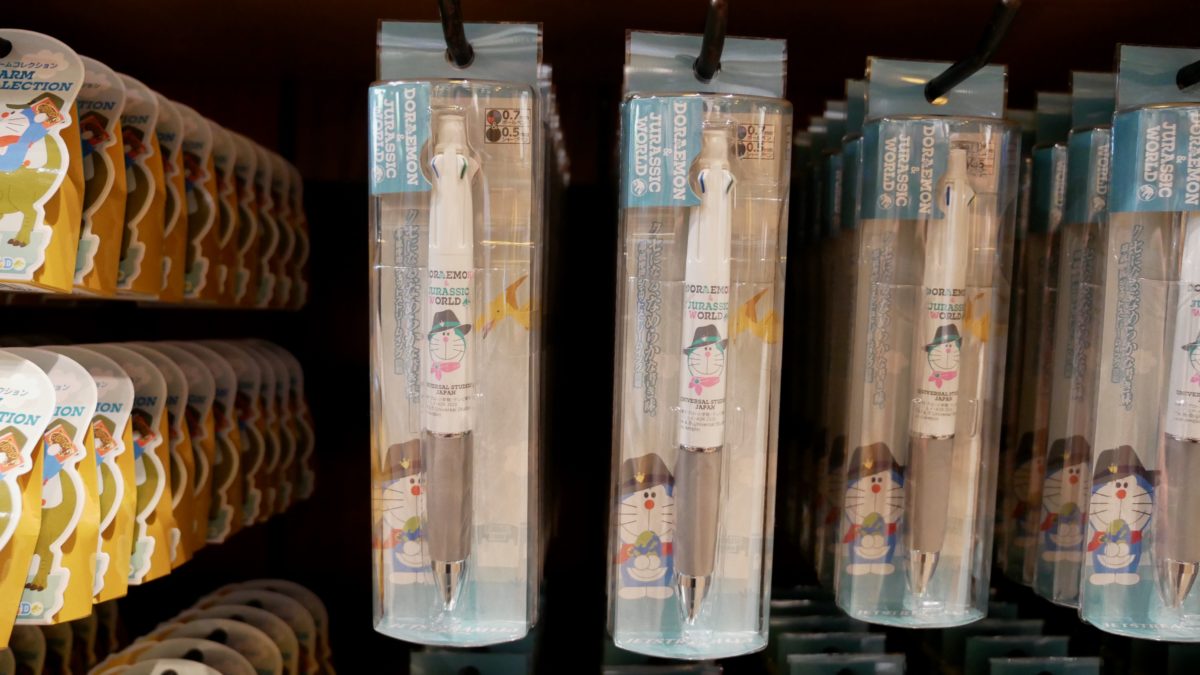 Featuring Doraemon, the film title, and Universal Studios Japan written on it, this pen comes with red, green, black, and blue ink as well as a mechanical pencil function.
A4 Clear File Set – ¥800 ($7.46)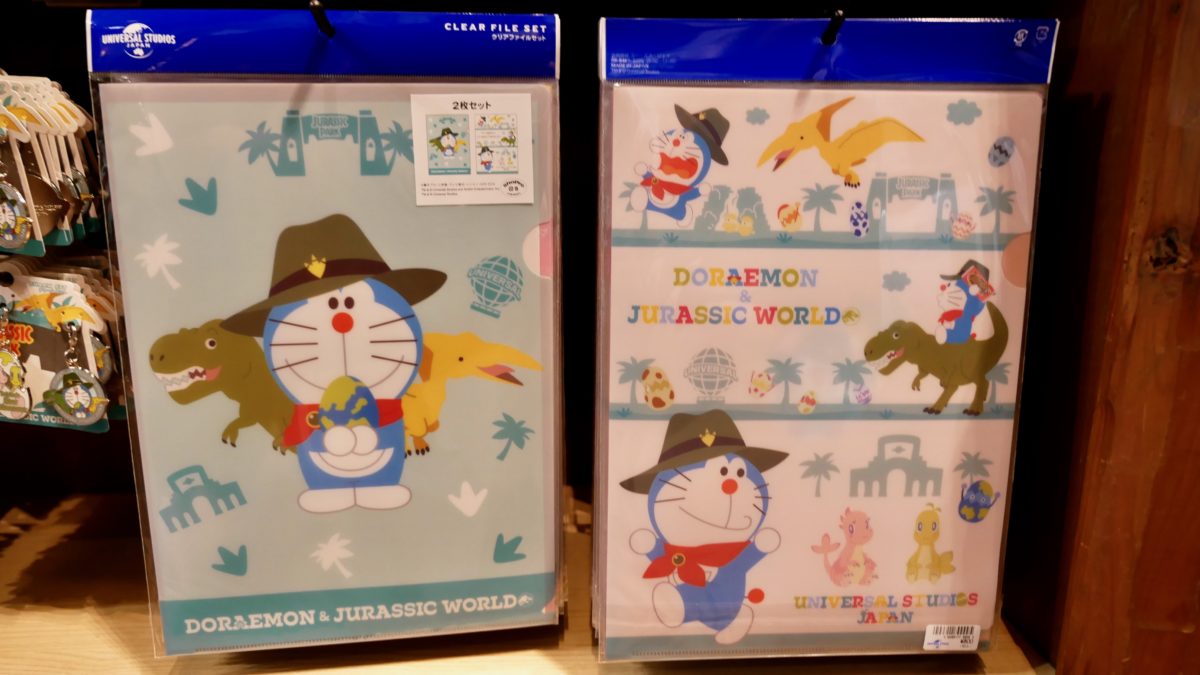 Featuring adorable iconography and characters from both franchises, these two folders will help keep your papers safe from nosy dinosaurs (or robot cats!)
Charm Set – ¥1900 ($17.72)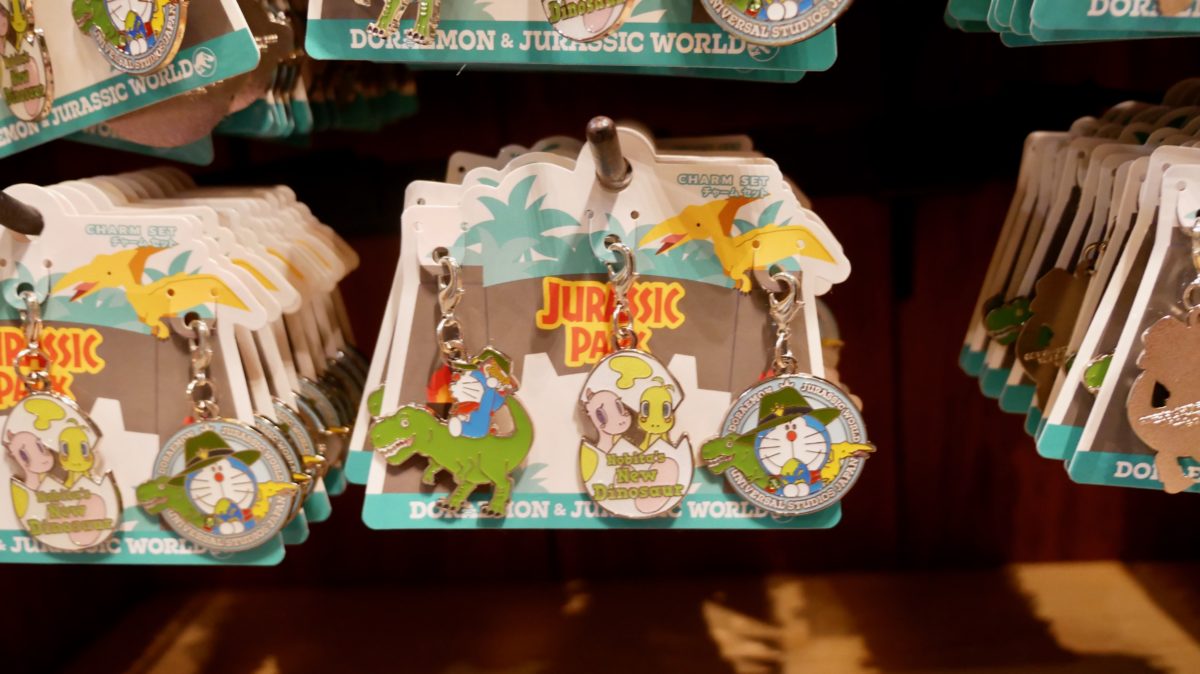 If you want to adorn your phone or backpack with some adorable Doraemon x Jurassic World charms, look no further! I personally wouldn't mind having Doraemon riding a T-rex on my backpack.
T-Shirts – ¥3300 ($30.77) for Kids, ¥3700 ($34.50) for Adults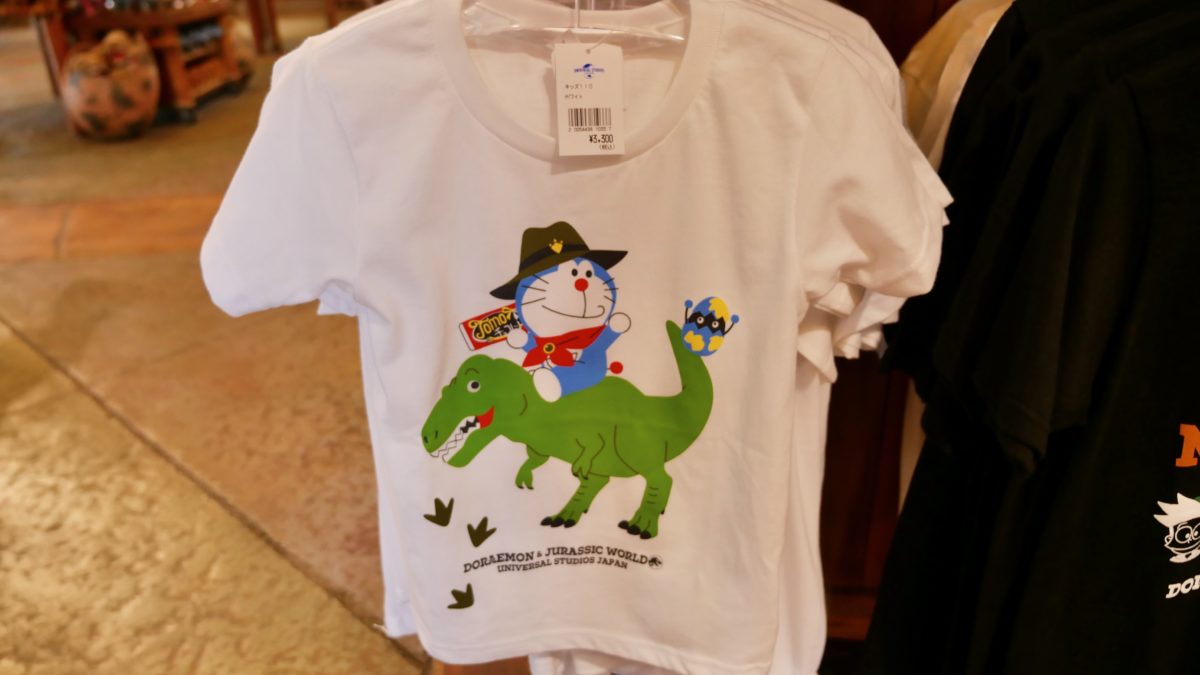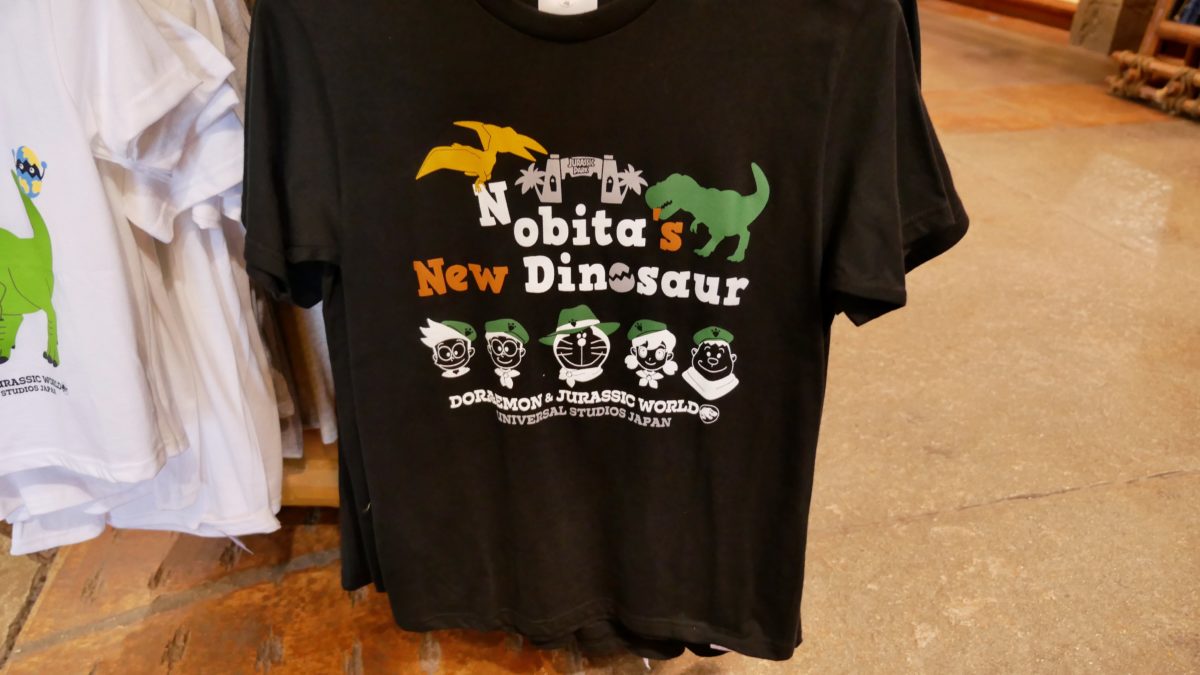 These two shirts feature mash-ups of icons from Jurassic World alongside characters from the upcoming Nobita's New Dinosaur film to create cute and unique designs!
Mug – ¥1500 ($13.99)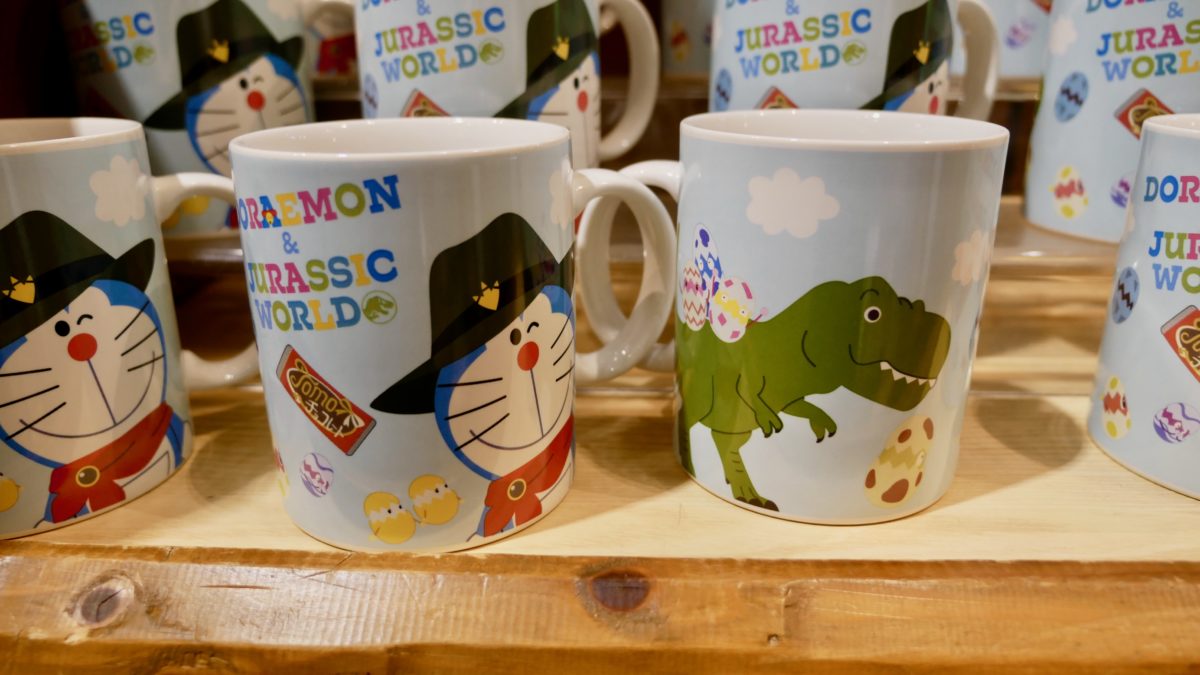 If coffee mugs are more your style, you can't go wrong with these Doraemon x Jurassic World mugs featuring the adorable robot cat himself alongside eggs and a T-rex!
Cookies & Chocolate Crunch – ¥1400 ($13.05)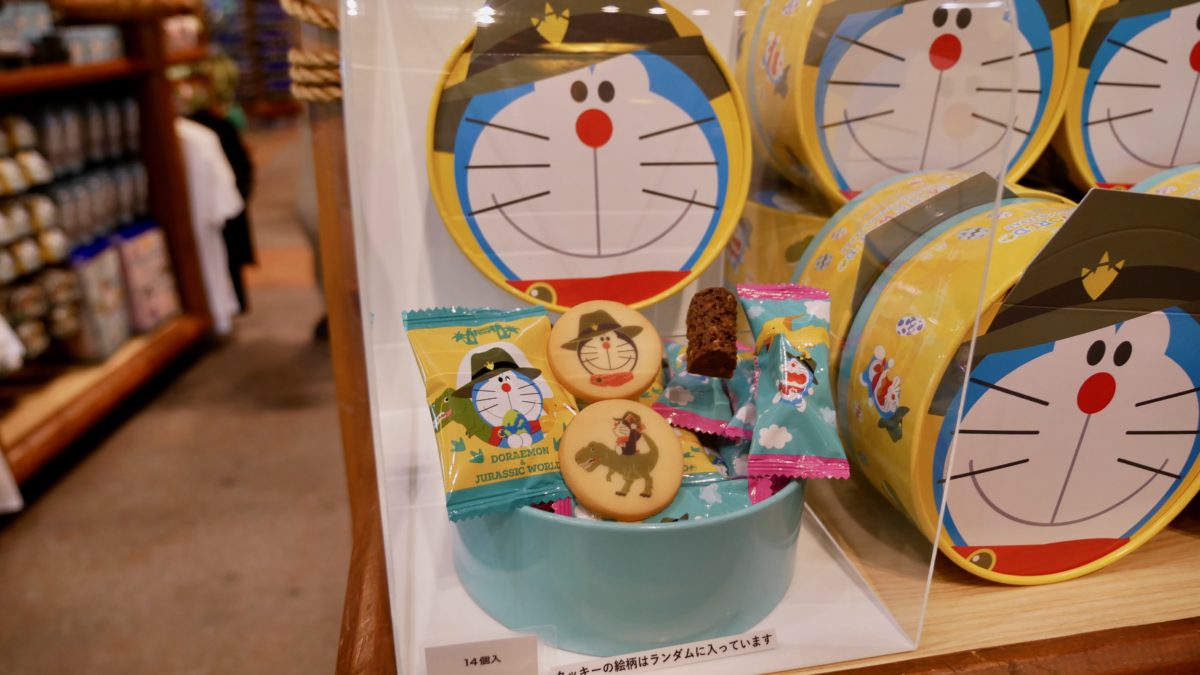 In typical Japanese fashion, there's also a themed omiyage box of souvenir treats that you can take home to a fan of Doraemon after your trip to Universal Studios Japan! Pretty cute, isn't it?
And that's the new Doraemon x Jurassic World line available at Universal Studios Japan! This adorable line won't be here forever, so make sure you visit Osaka or find someone in the area ASAP if you're a big Doraemon fan! And be sure to stay tuned to Universal Parks News Today, your best source for news from Universal Studios Japan in Osaka!