We like to check out construction for EPCOT's France pavilion expansion including Remy's Ratatouille Adventure every time we ride the Disney Skyliner. We took a look last week right after the park reopened, and since then there have been some small developments.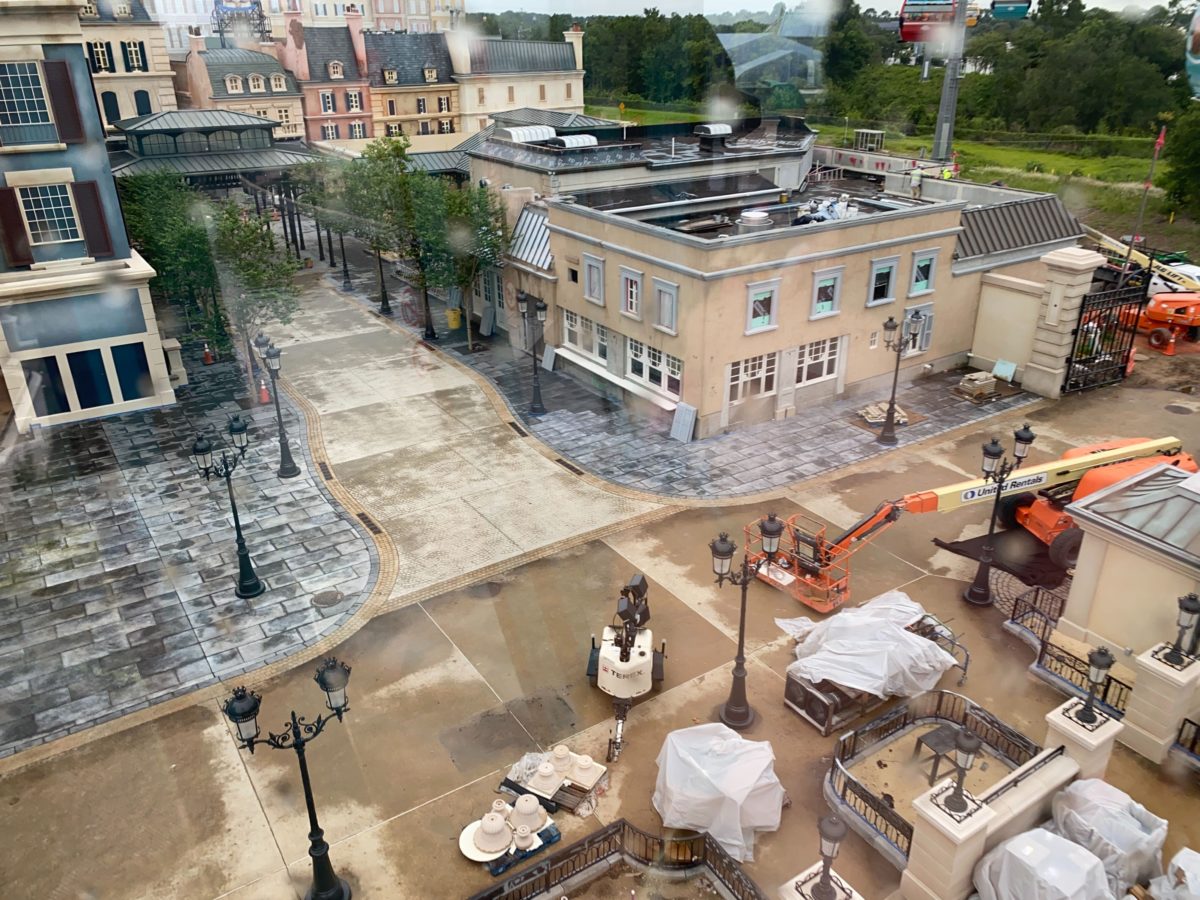 The street leading to the new attraction is almost complete. There are some dirt areas that need to be filled in with plants.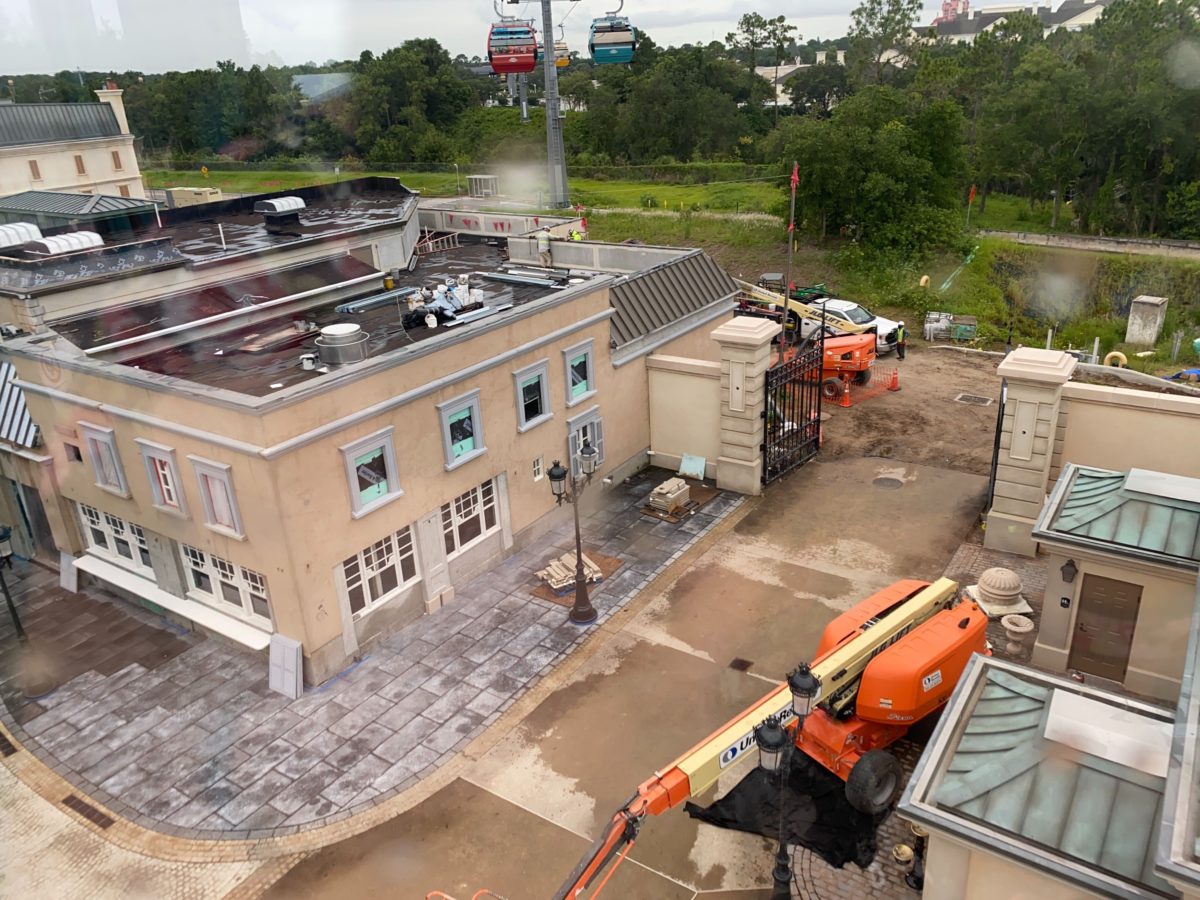 Some windows still need finishing touches, but lamp posts and paving all seem to be complete.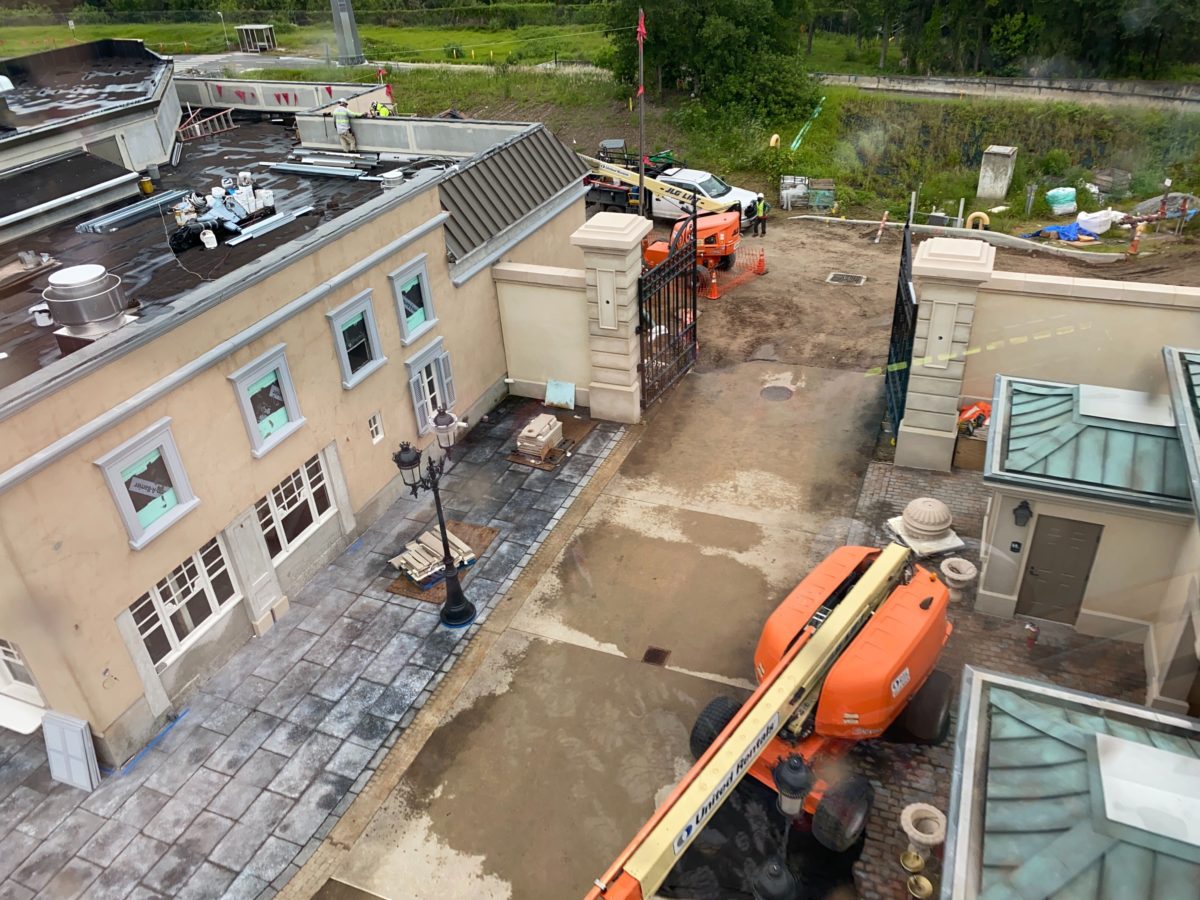 We are curious what will be visible through those gates once construction is done and the area is open to guests.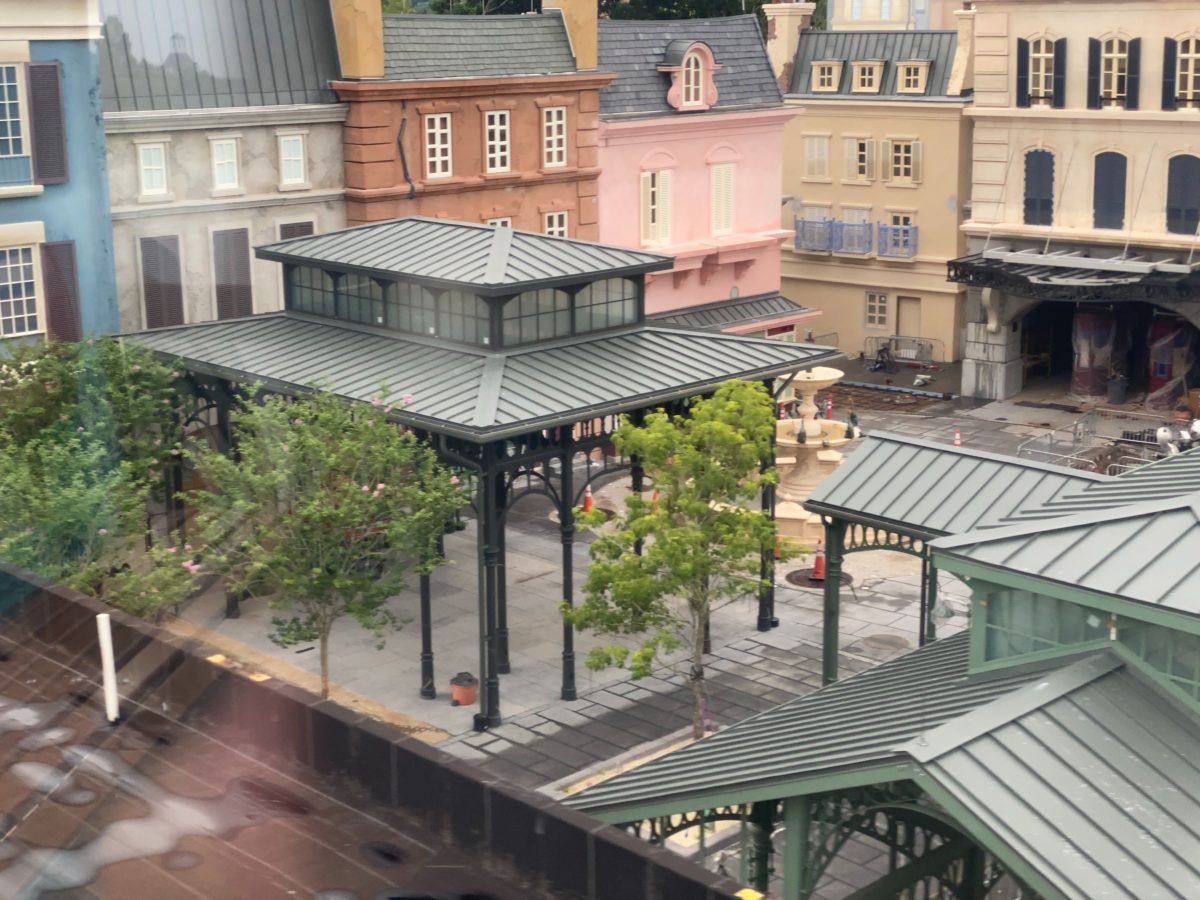 The courtyard directly in front of the attraction's entrance is looking cleaner every time we see it.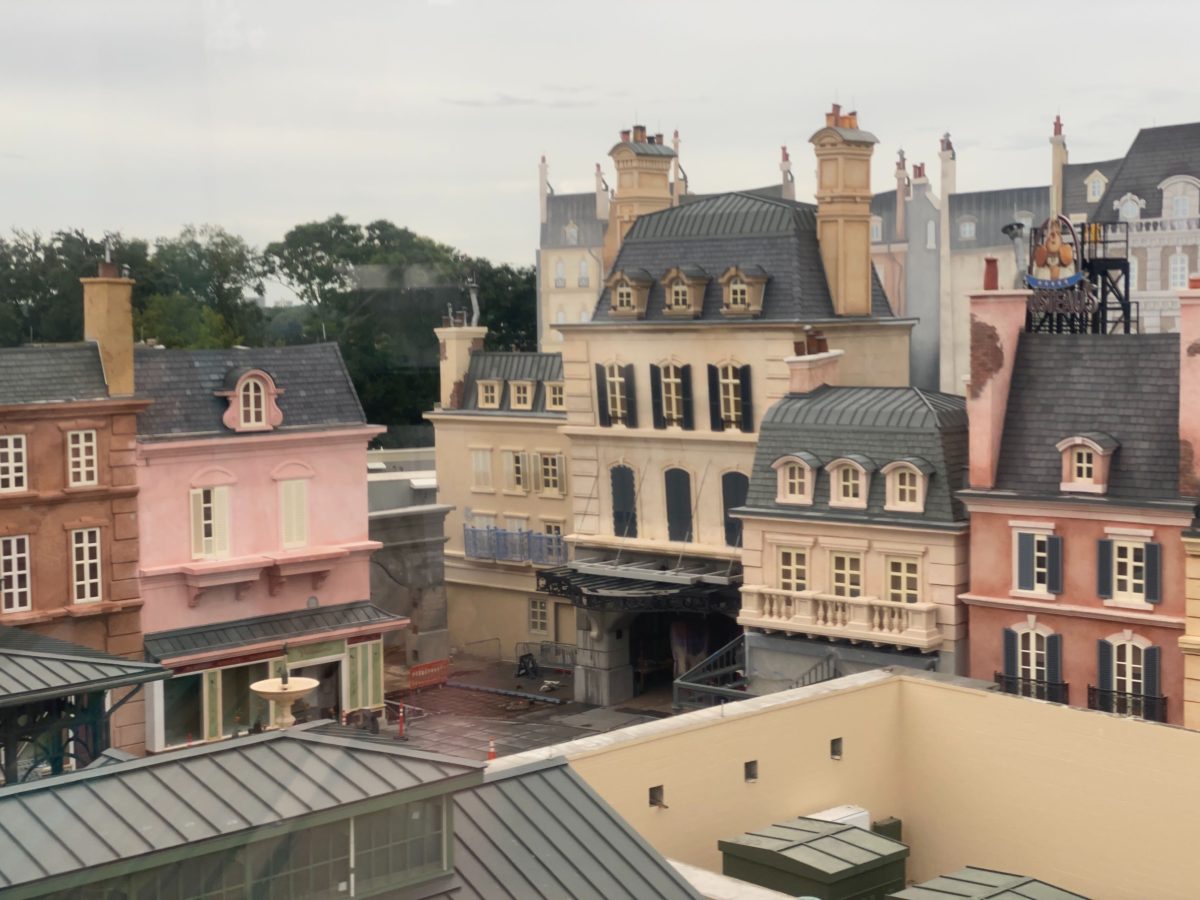 Scaffolding has been taken down and construction equipment removed.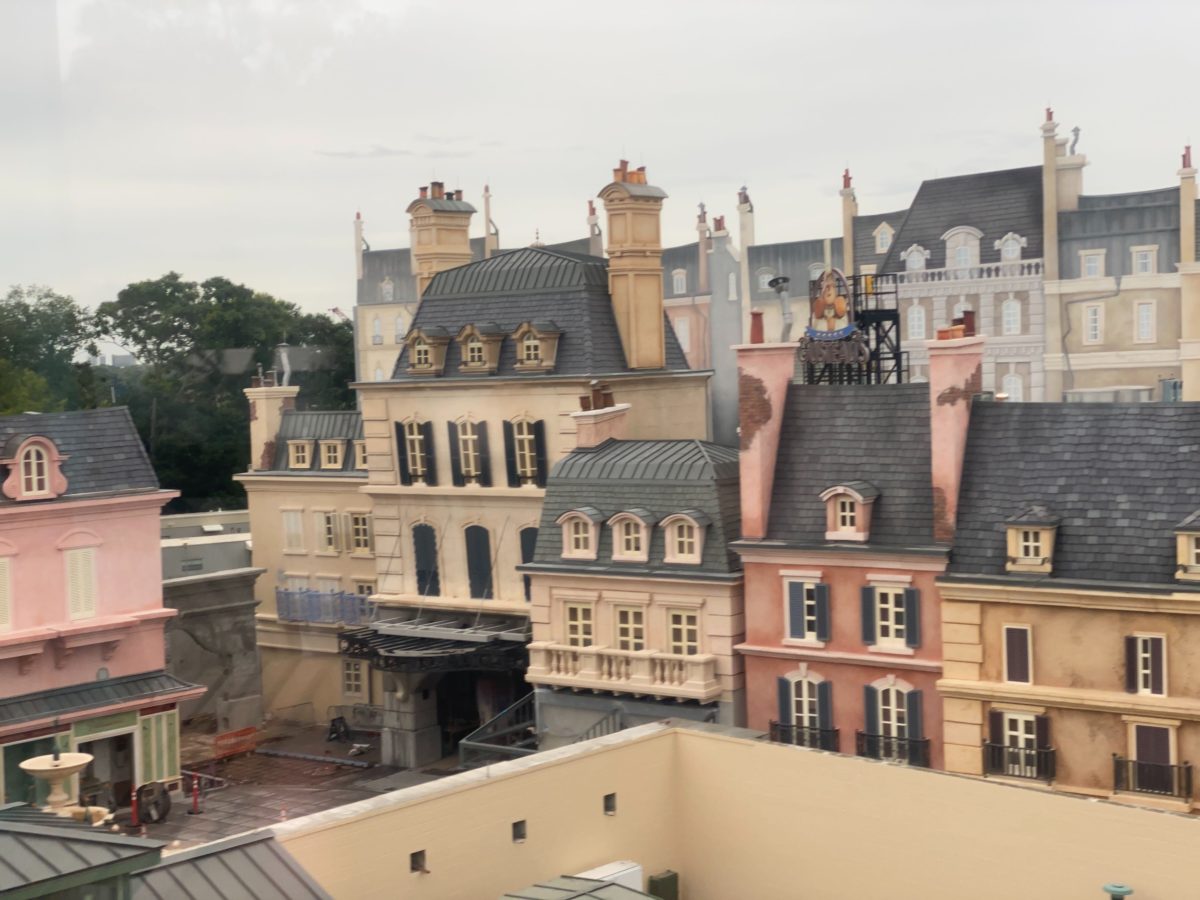 The building facades, particularly the detailed roofs, look complete.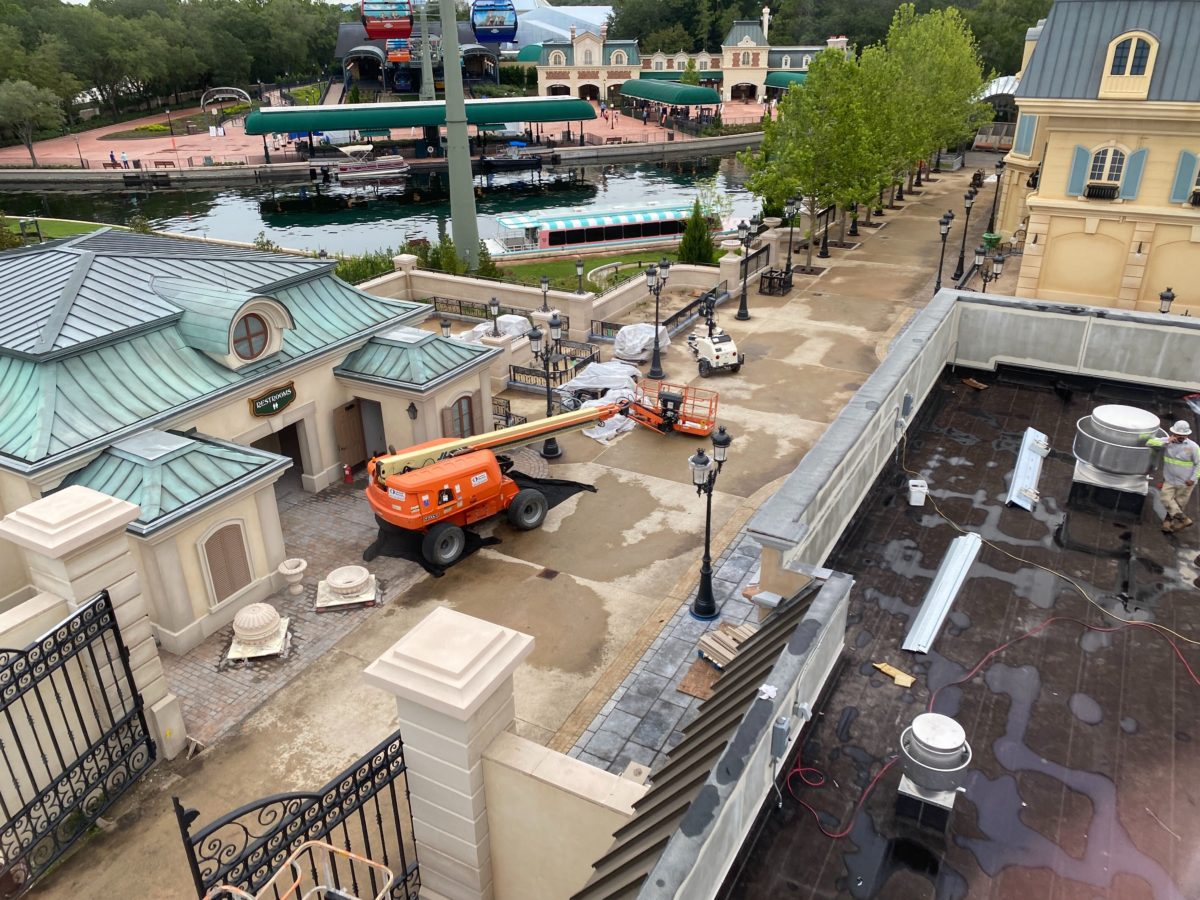 On our way back, we got a better look at where new restrooms will be. Some set dressings that have yet to be placed were covered with plastic tarps as it began to rain.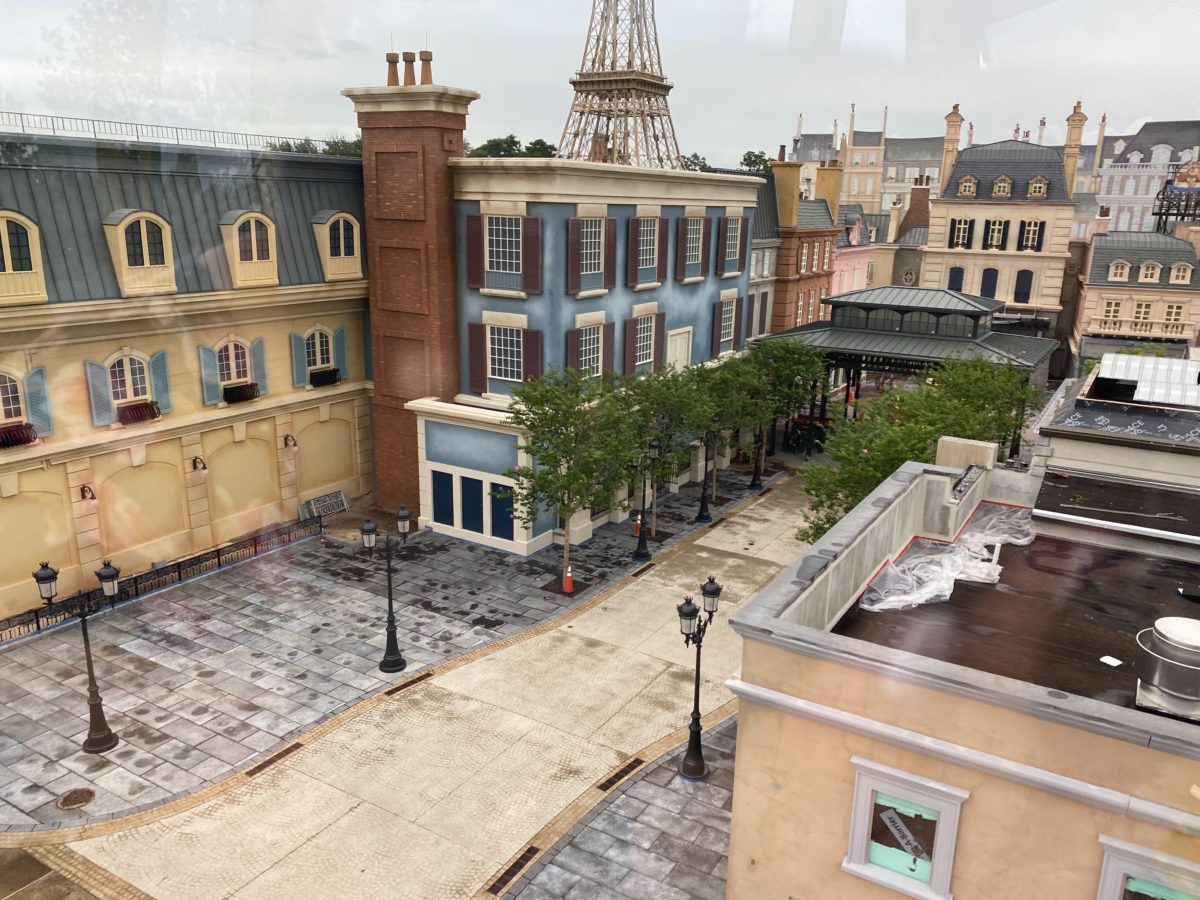 From this angle, you could almost believe this is a real Paris street.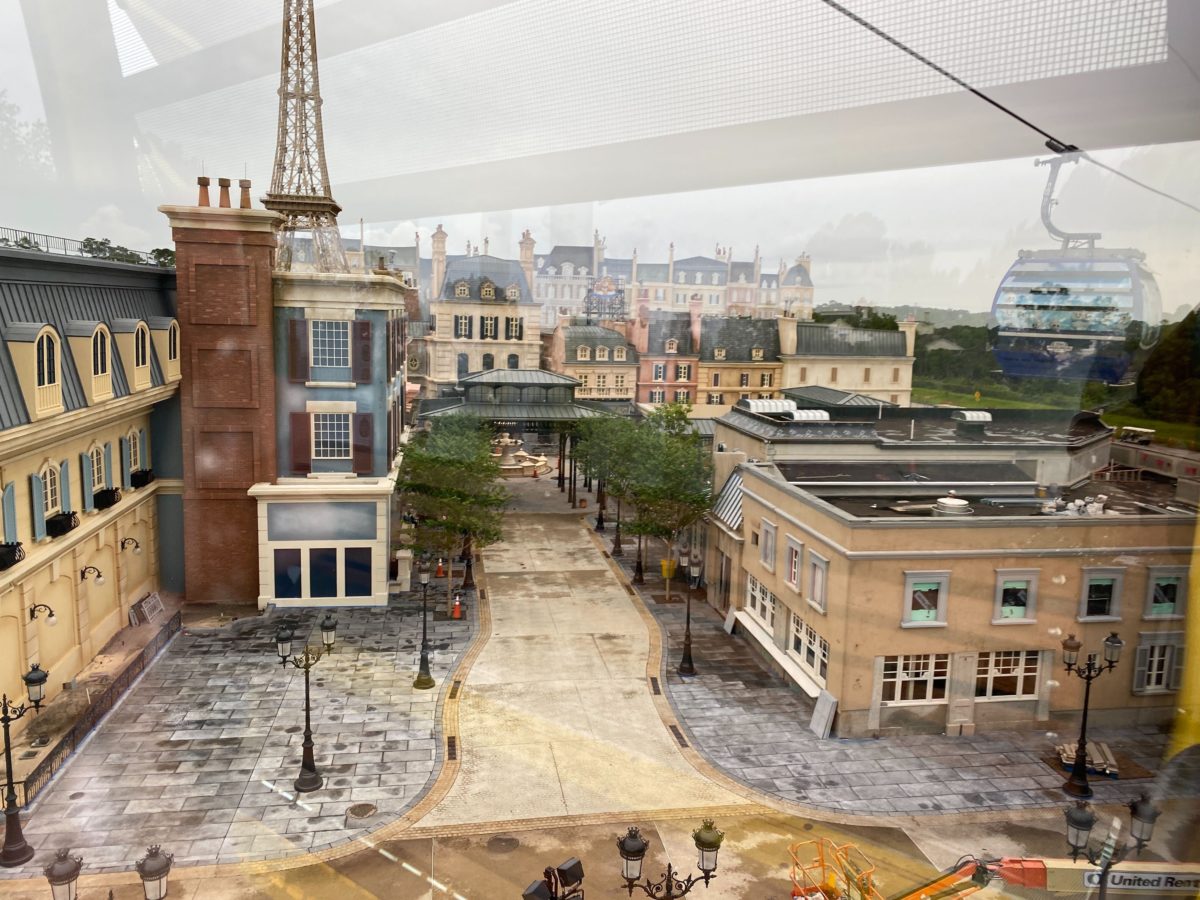 Paving and planting is coming along in this area of the expansion as well.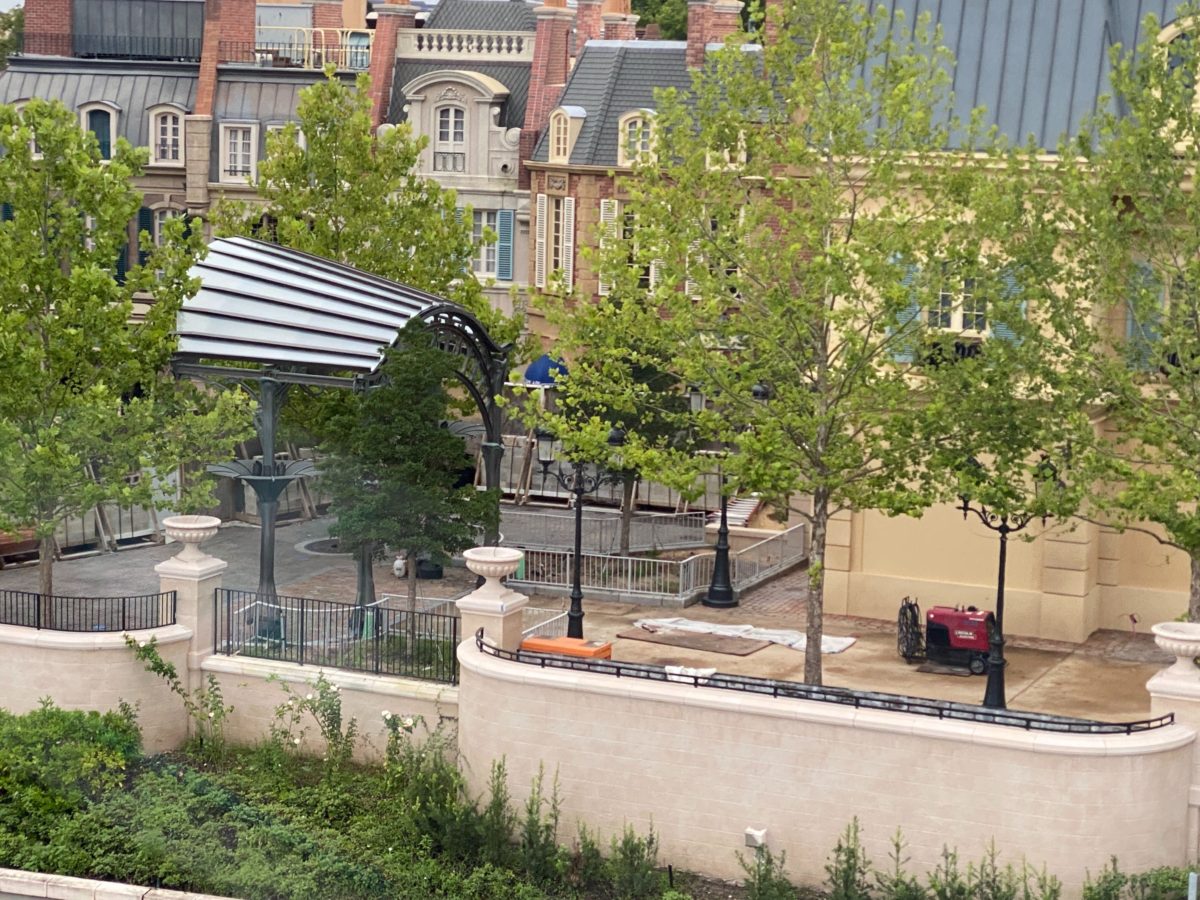 We can't wait to walk around these extra Parisian streets and are doubly excited to ride Remy's Ratatouille Adventure. What about you?