Hooray for Hollywood! Despite gorgeous views of Cinderella Castle and the Tree of Life for the official reopening of Magic Kingdom and Disney's Animal Kingdom, we're happy to be back in the land of glitz and glamour for the phased reopening of Disney's Hollywood Studios, opening today for Cast Member previews. Today, we're walking you through the full arrival experience at the park, including the new, required temperature screening process.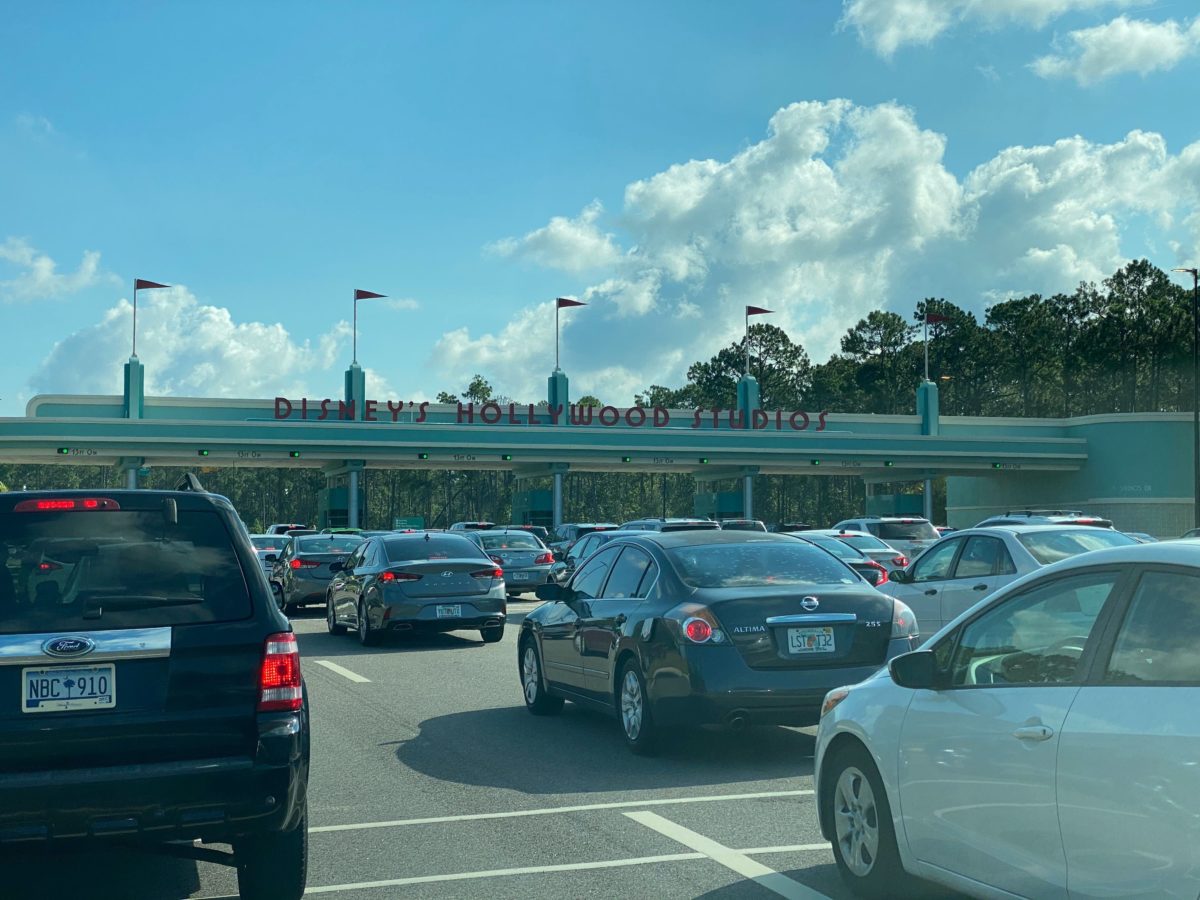 Cast Members and their guests began lining up earlier this morning at the entrance to Disney's Hollywood Studios. All in attendance must secure a reservation for the preview, or for the official reopening to the public starting July 15. Guests are allowed into the parking lot at approximately 9:30 AM, or 30 minutes before official park open, the new standard during phased reopenings.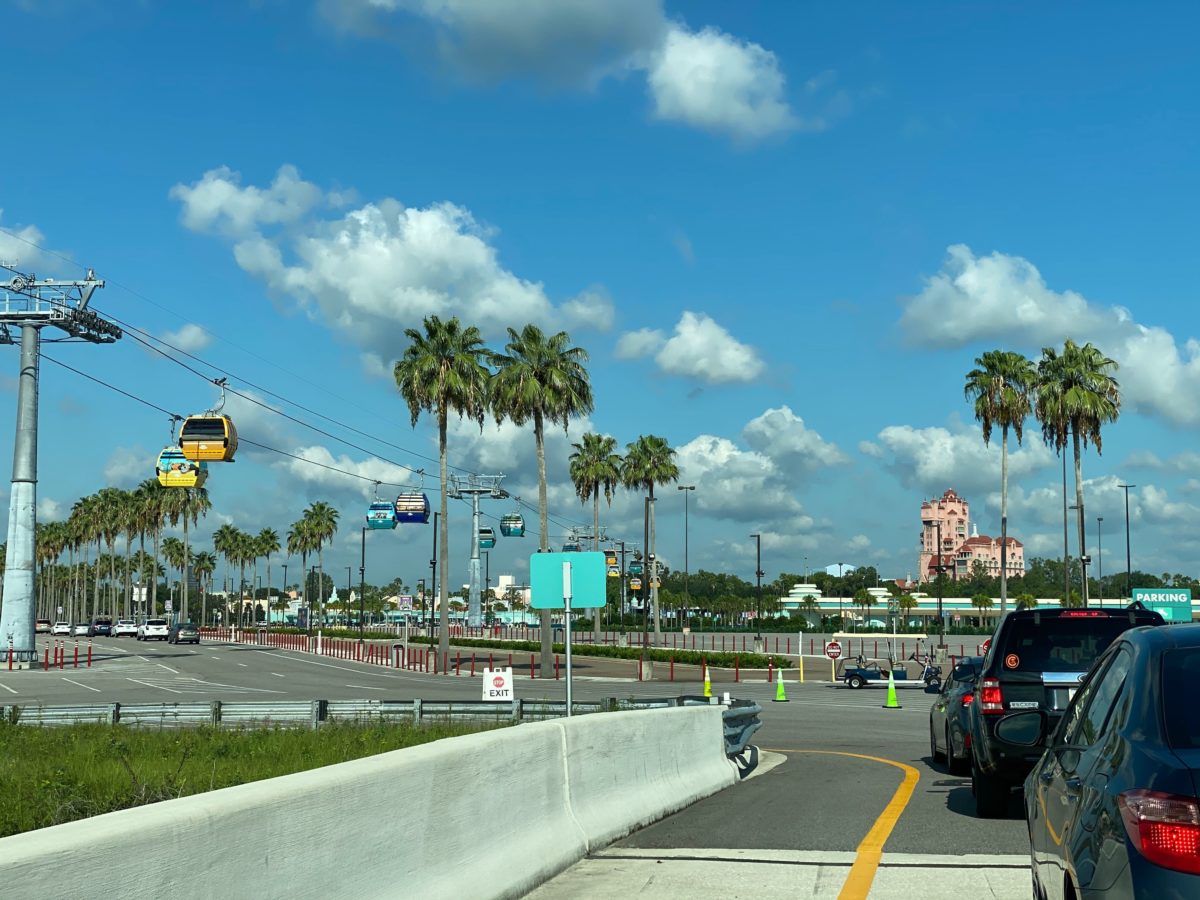 As we drove by the Disney Skyliner, we noticed it was testing before its official restart on July 15.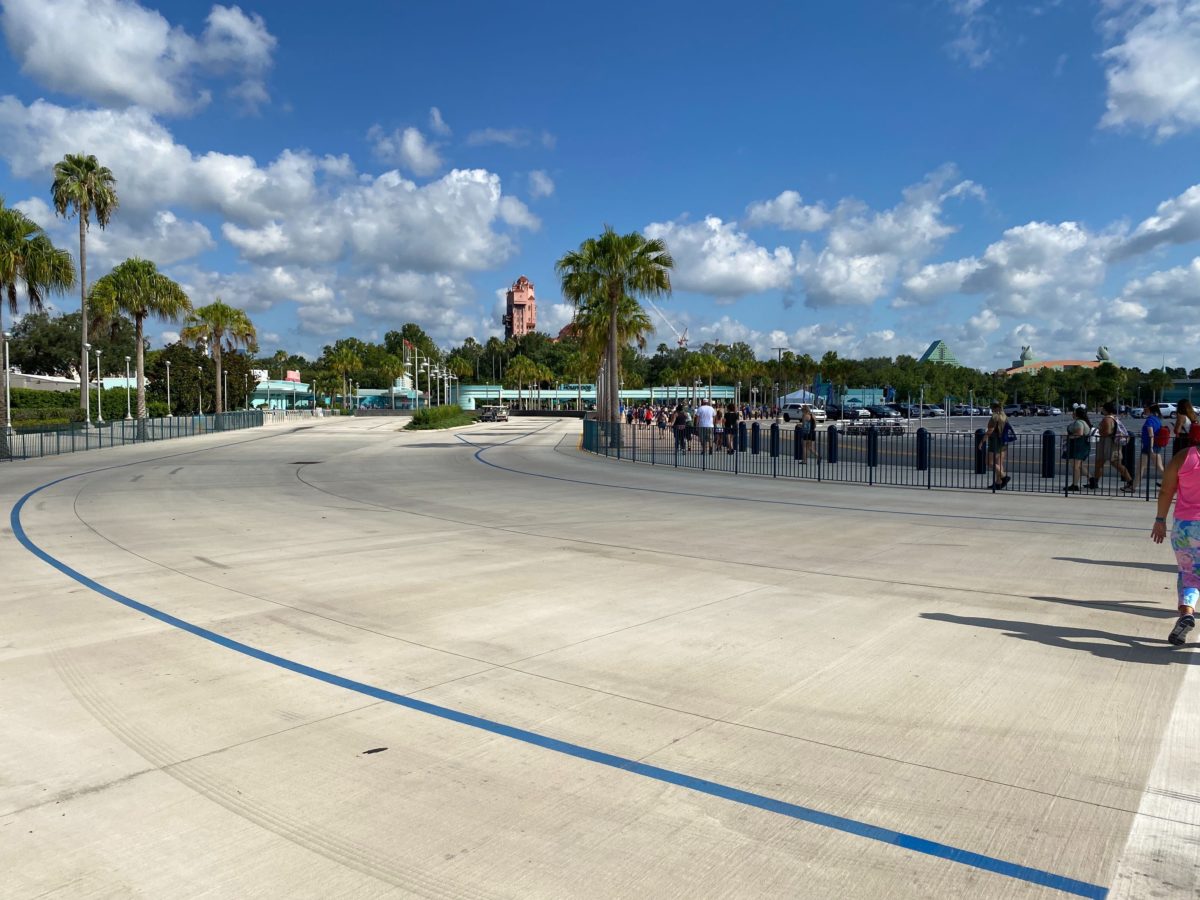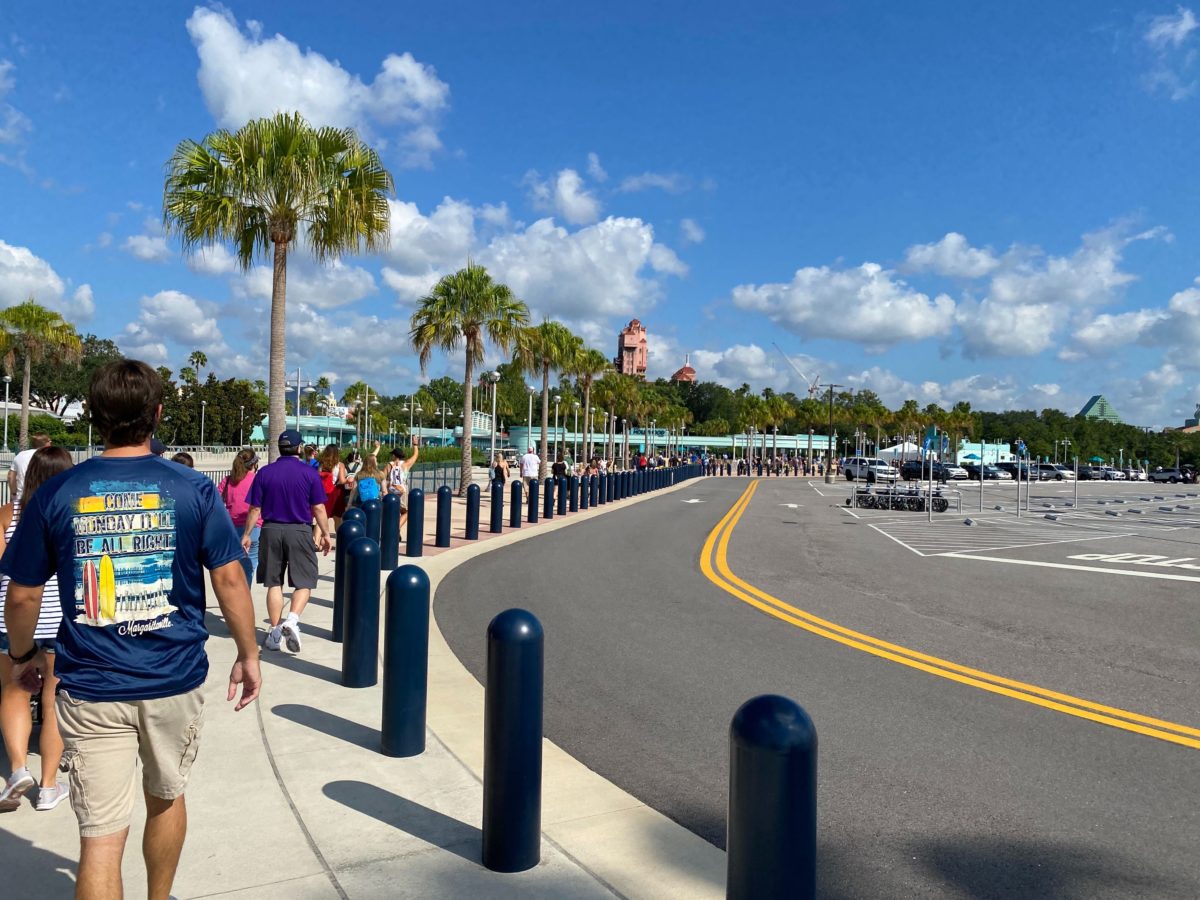 Guests walk on the right-side of the tram path over to the temperature screening tents.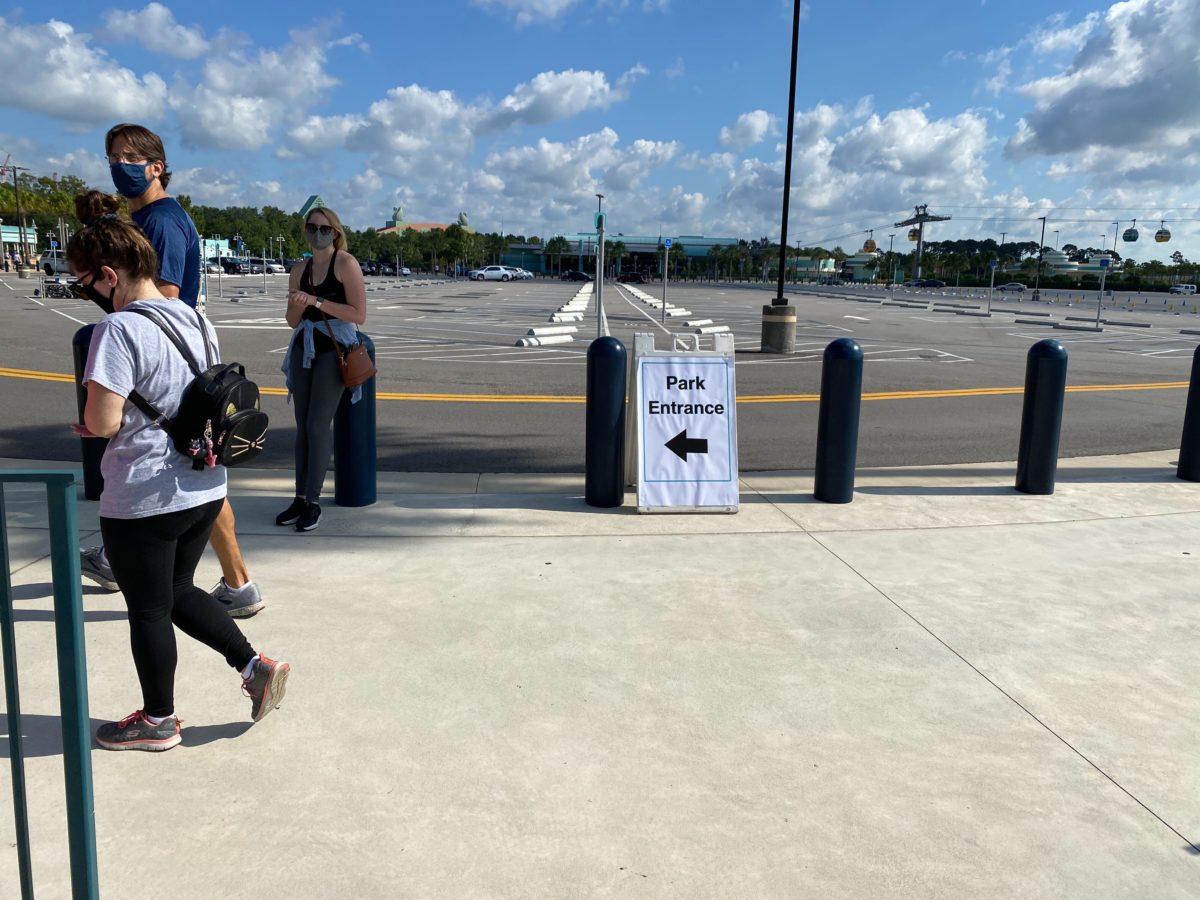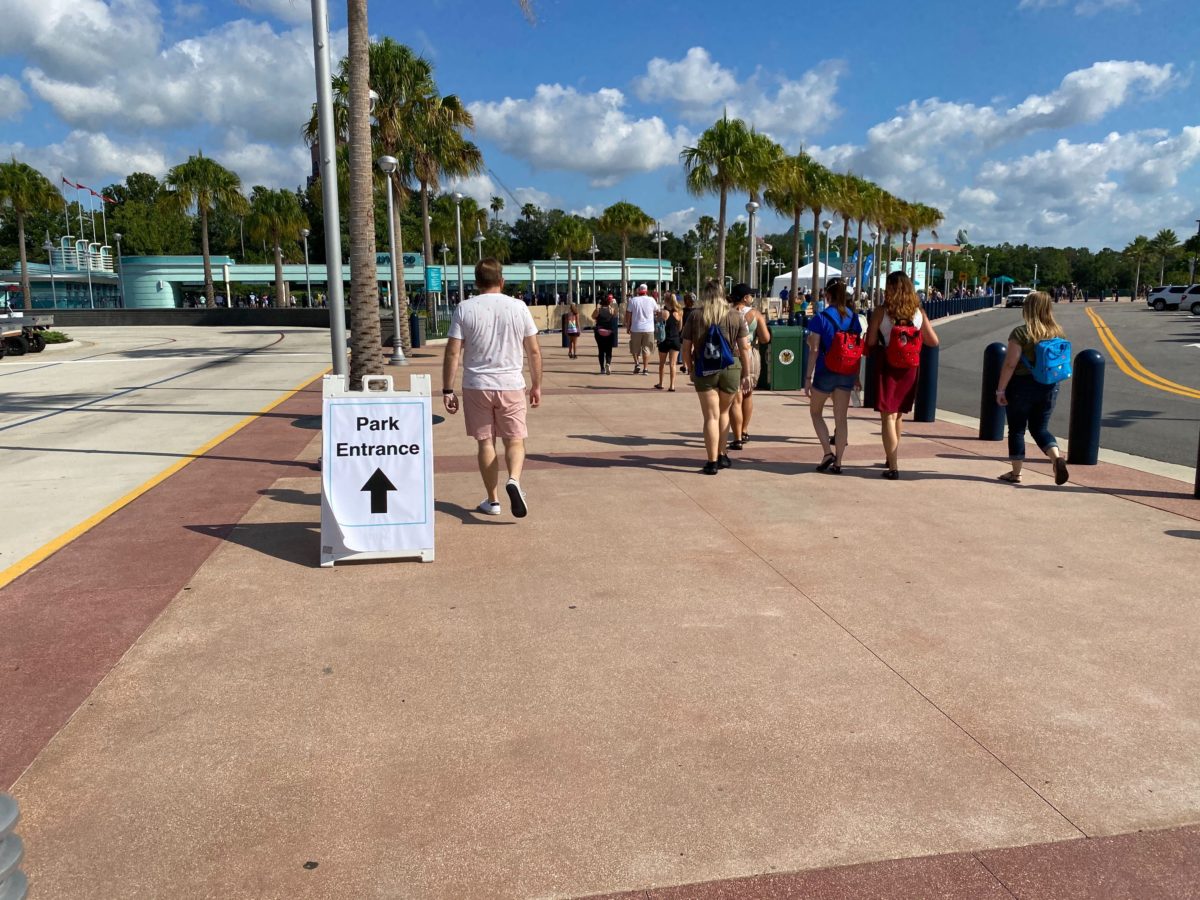 There are A-frame signs directing guests towards the park entrance.
A-frame signs are up, alerting guests of the upcoming temperature screenings.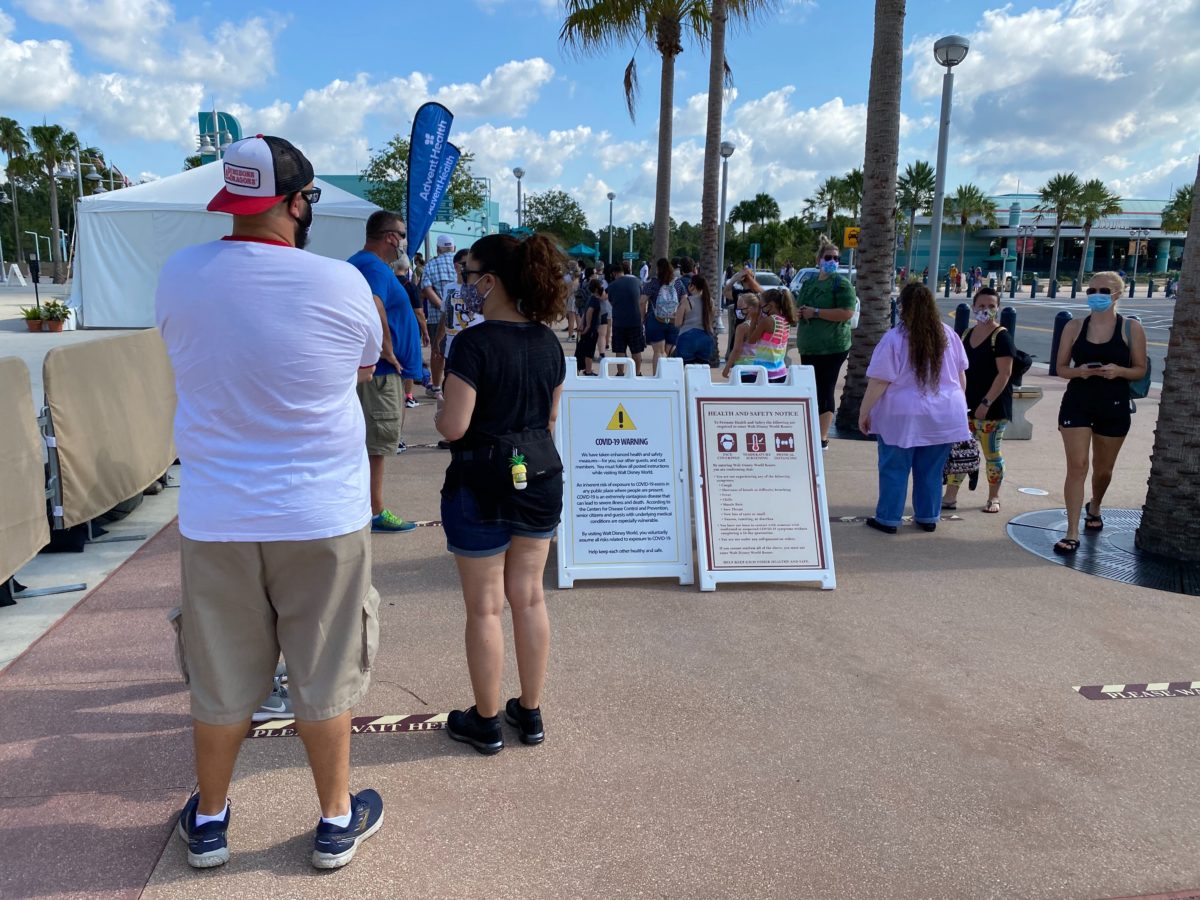 There is some crowding that happens once everyone reaches the temperature screening point, but it dissipates quickly as guests pass on through to bag check.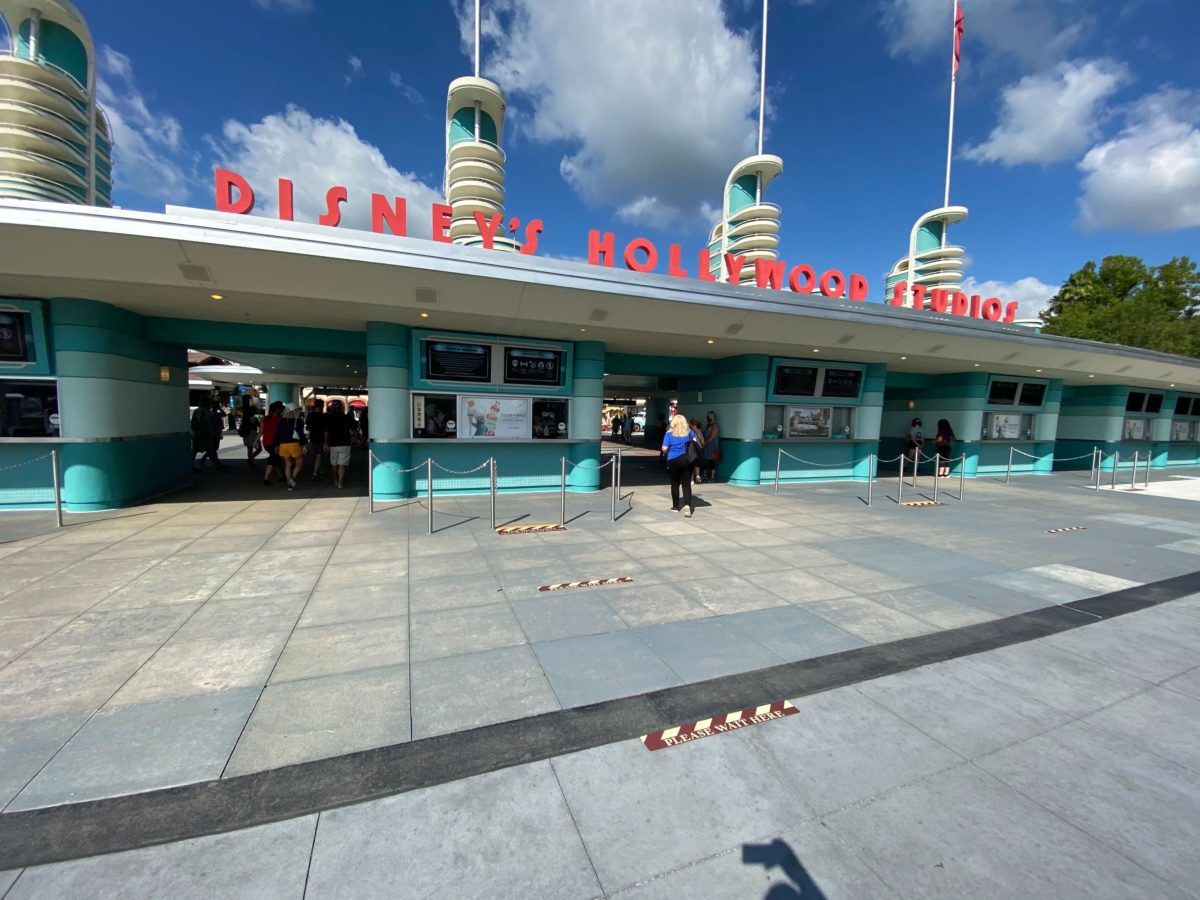 Once past security, it's through the entrance marquee and past the touchpoints, where a cast member will check for your reservation and valid admission.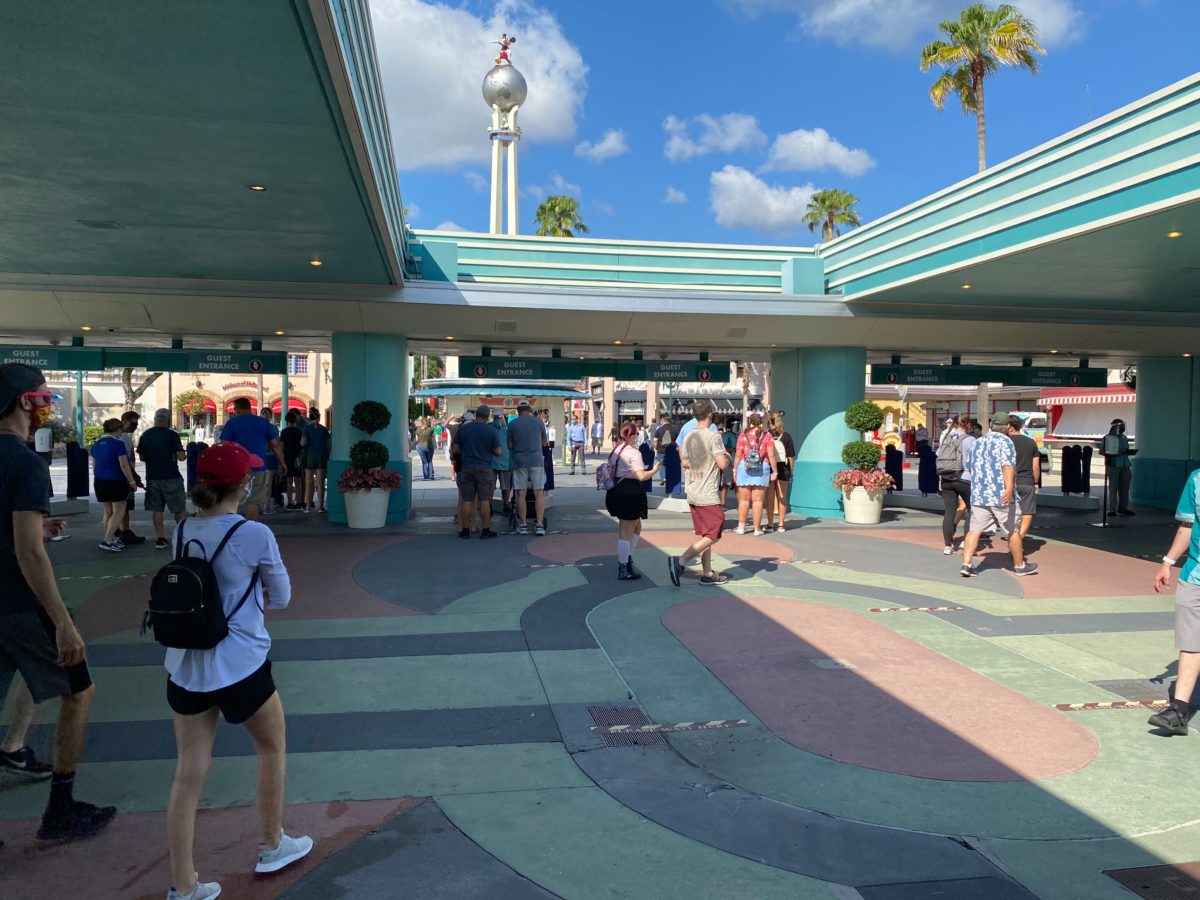 As a reminder, fingerprint scans are not required during the phased reopening.
And just like that, you're back in Disney's Hollywood Studios! It's time to book it on over to Mickey & Minnie's Runaway Railway, Tower of Terror, and Rise of the Resistance for some stand-by rides! (Virtual queues will be in place for Rise of the Resistance at the time of the official reopening, but during previews it is stand-by only.)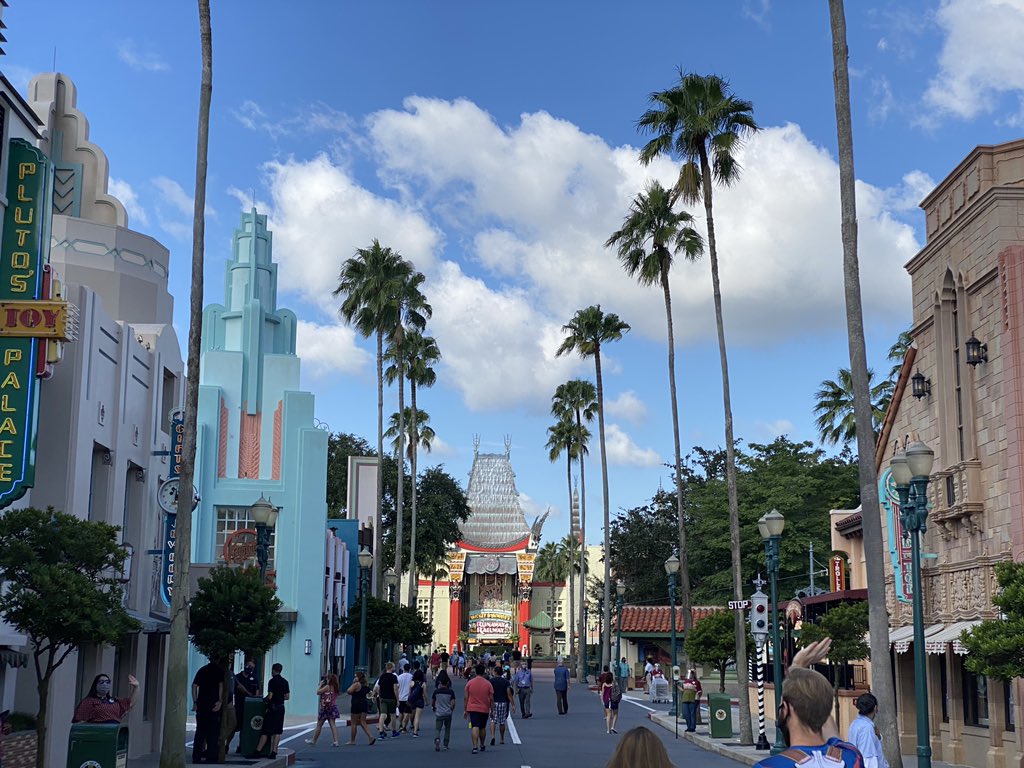 What do you think of the new arrival procedure for Disney's Hollywood Studios? If you're used to Disney Springs or have been to Magic Kingdom or Disney's Animal Kingdom during their phased reopenings, you should be accustomed to temperature checks by now. Will you be visiting the parks any time soon?