Greetings from EPCOT! Cast Member previews have begun, so it's time to explore the new arrival experience, and see what changes have been made in light of the COVID-19 pandemic.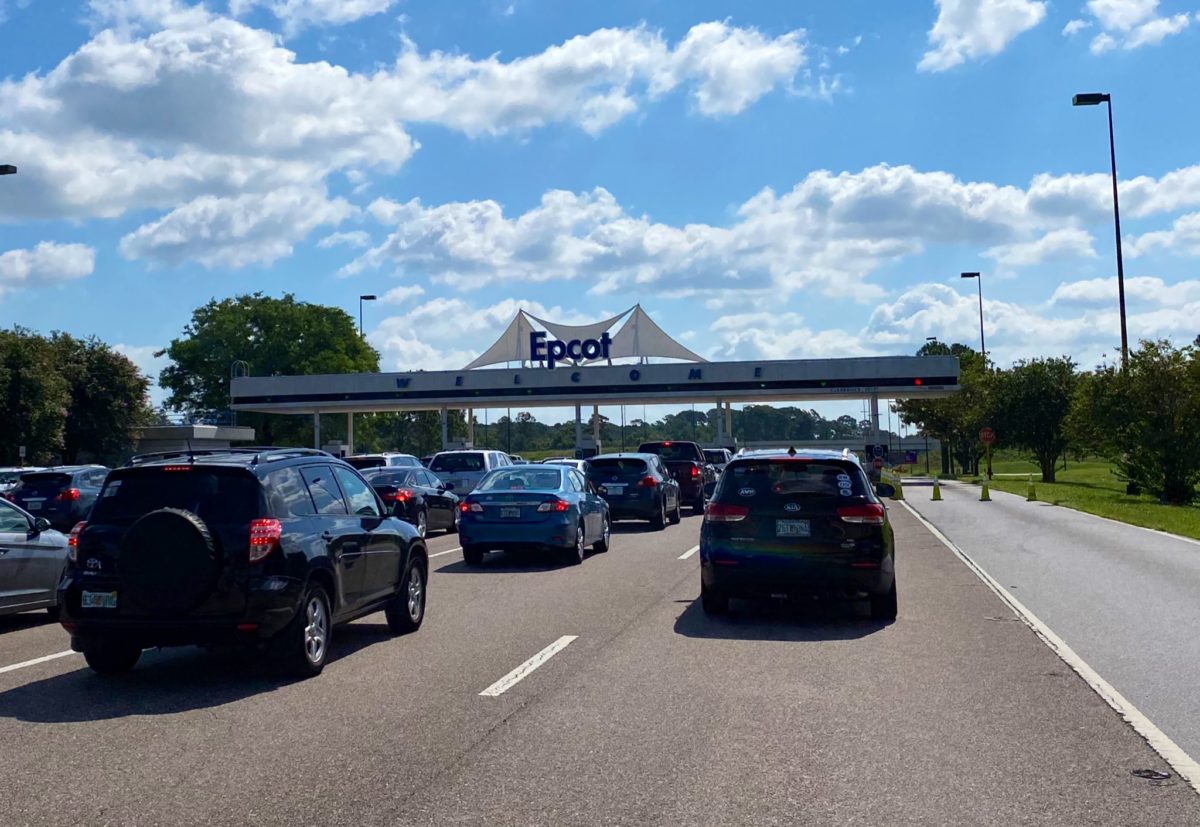 Cast members and their guests lined up early to experience the park. All in attendance must secure a reservation for the preview, or for the official reopening to the public starting July 15. Guests are allowed into the parking lot at approximately 10:30 AM, or 30 minutes before official park open, the new standard during phased reopenings.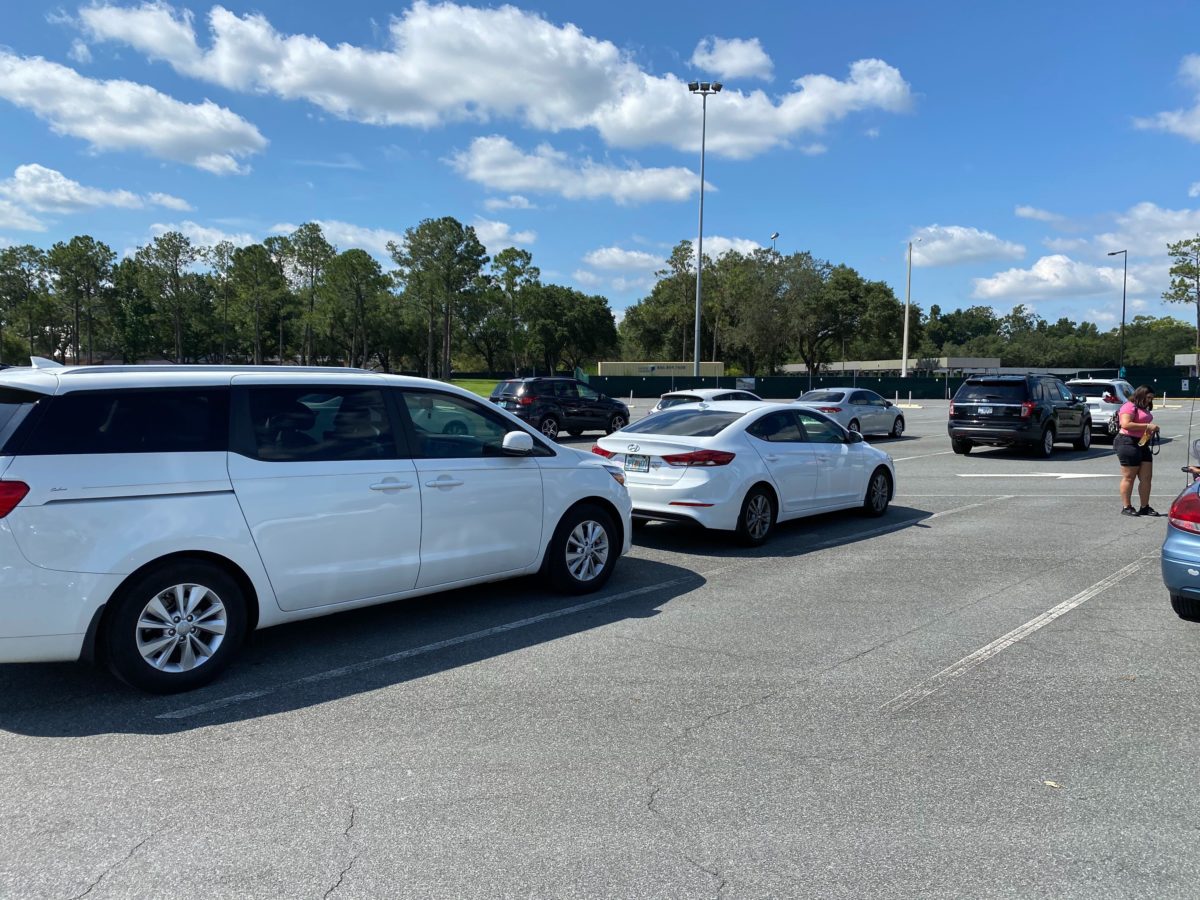 Cars are parked with a space between the sides to promote social distancing.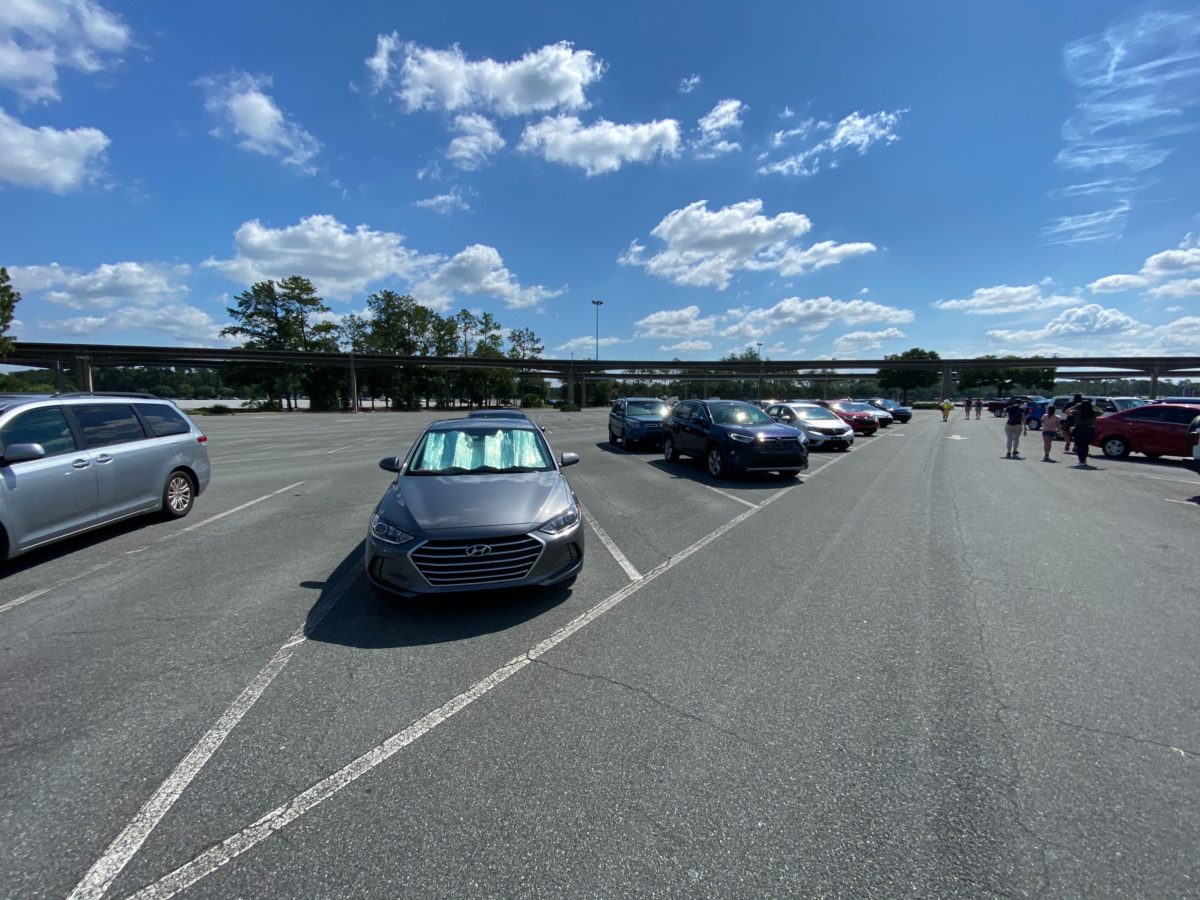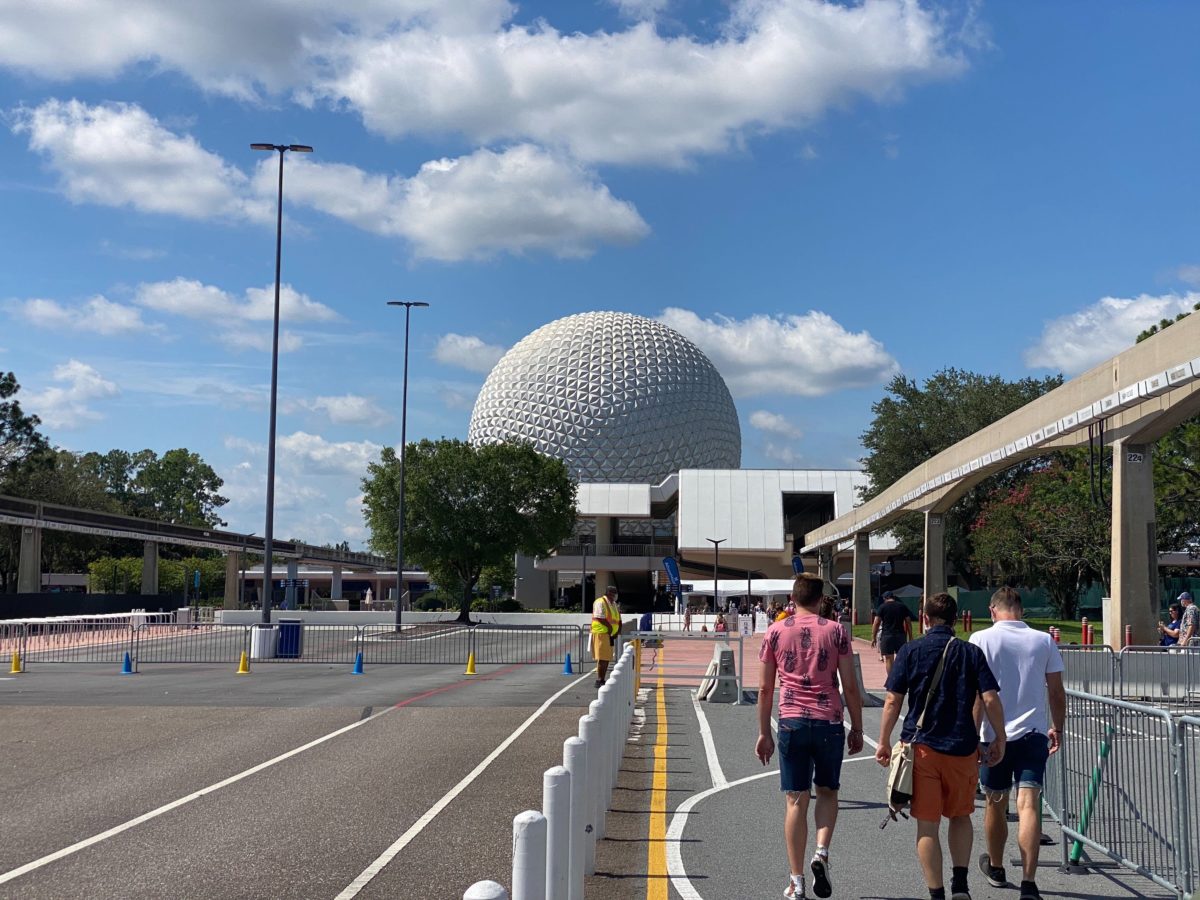 With no tram service, guests walk to the front gate, with pathways set up in the parking lot.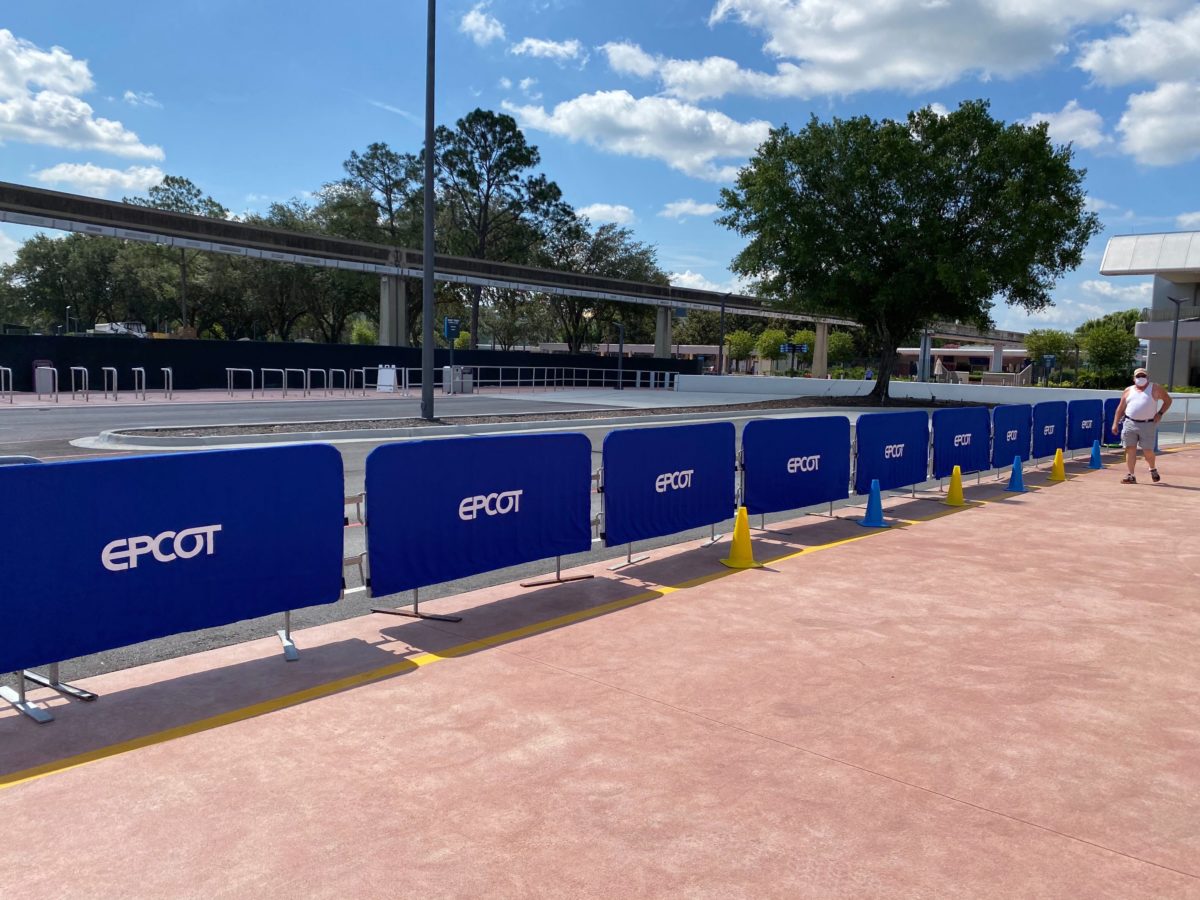 But at least these dividers feature that snazzy new EPCOT logo!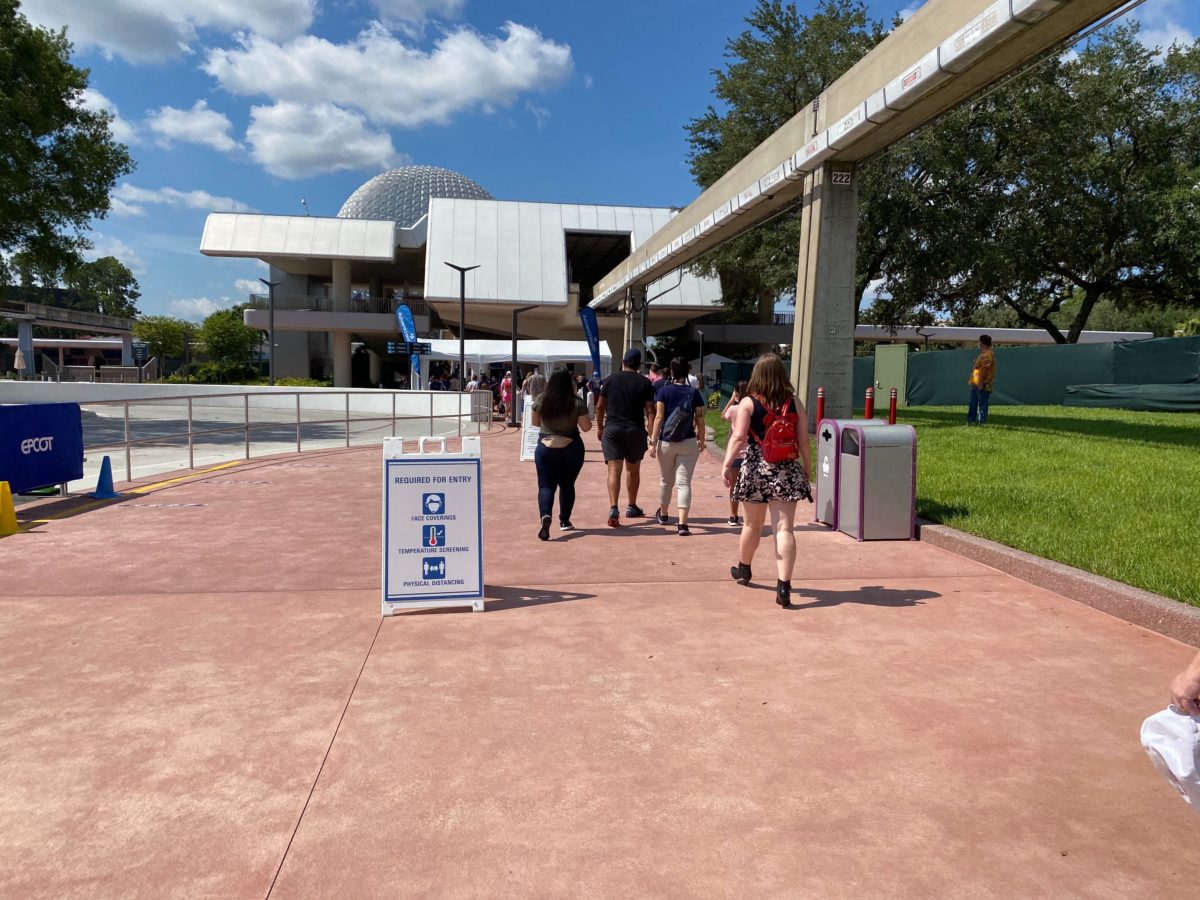 Much like the other parks of Walt Disney World, tents have been set up for temperature screening, with A-frame signage leading up to the area reminding guests to wear their face masks and socially distance.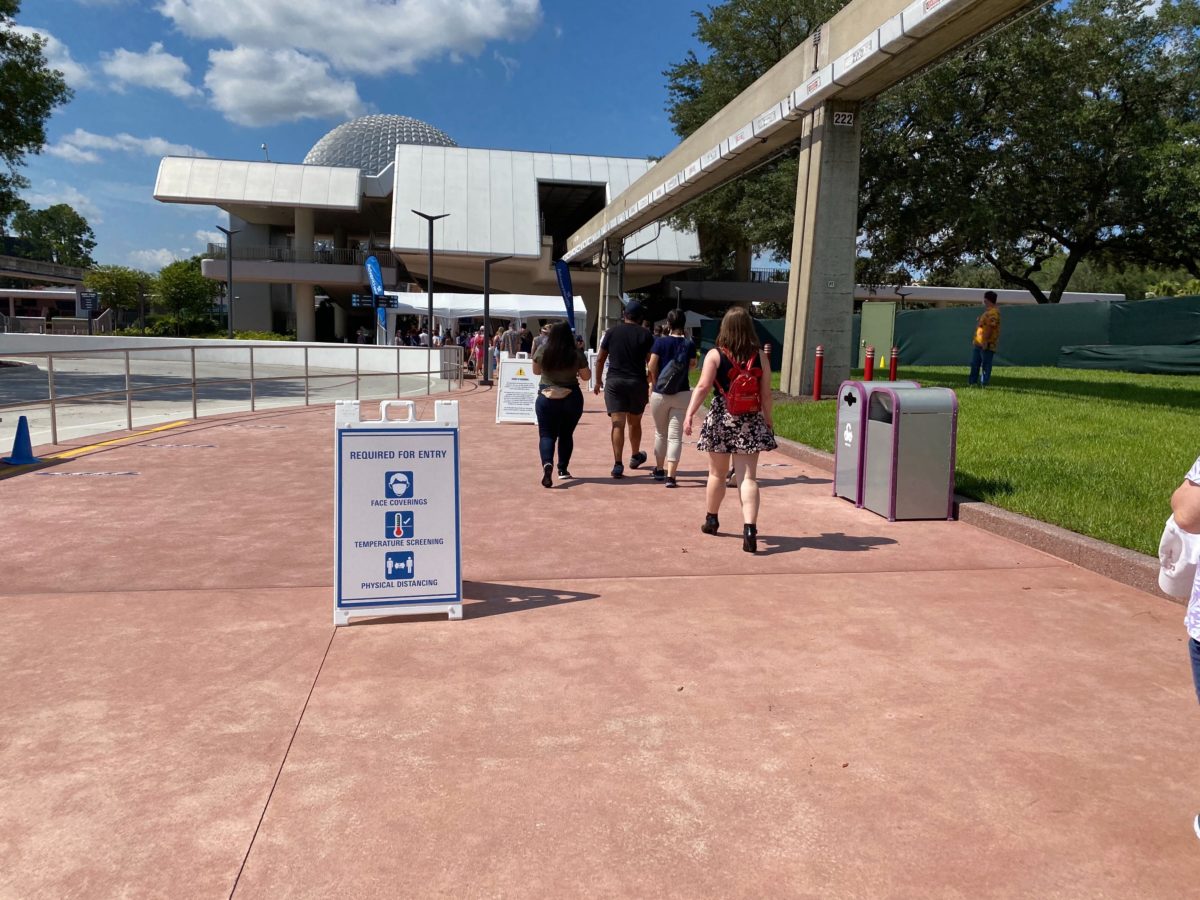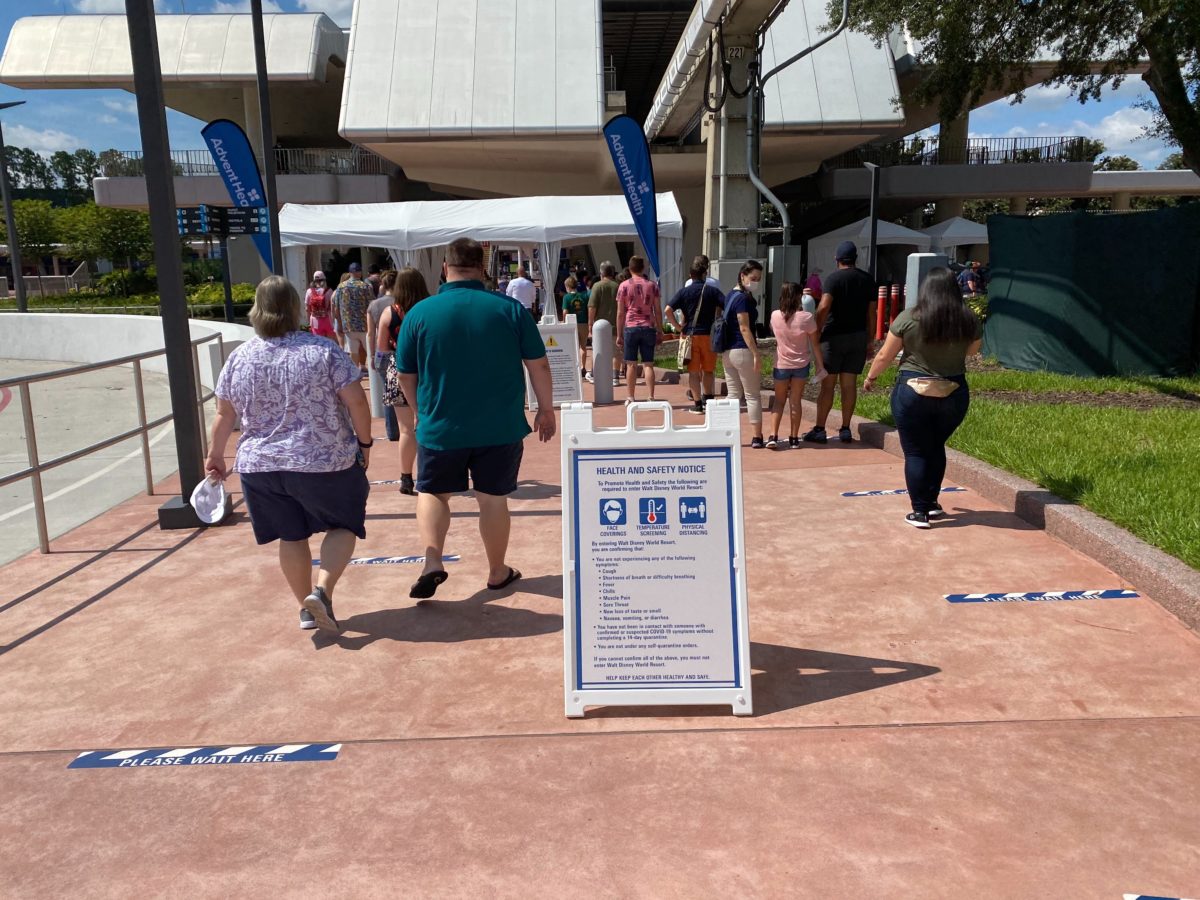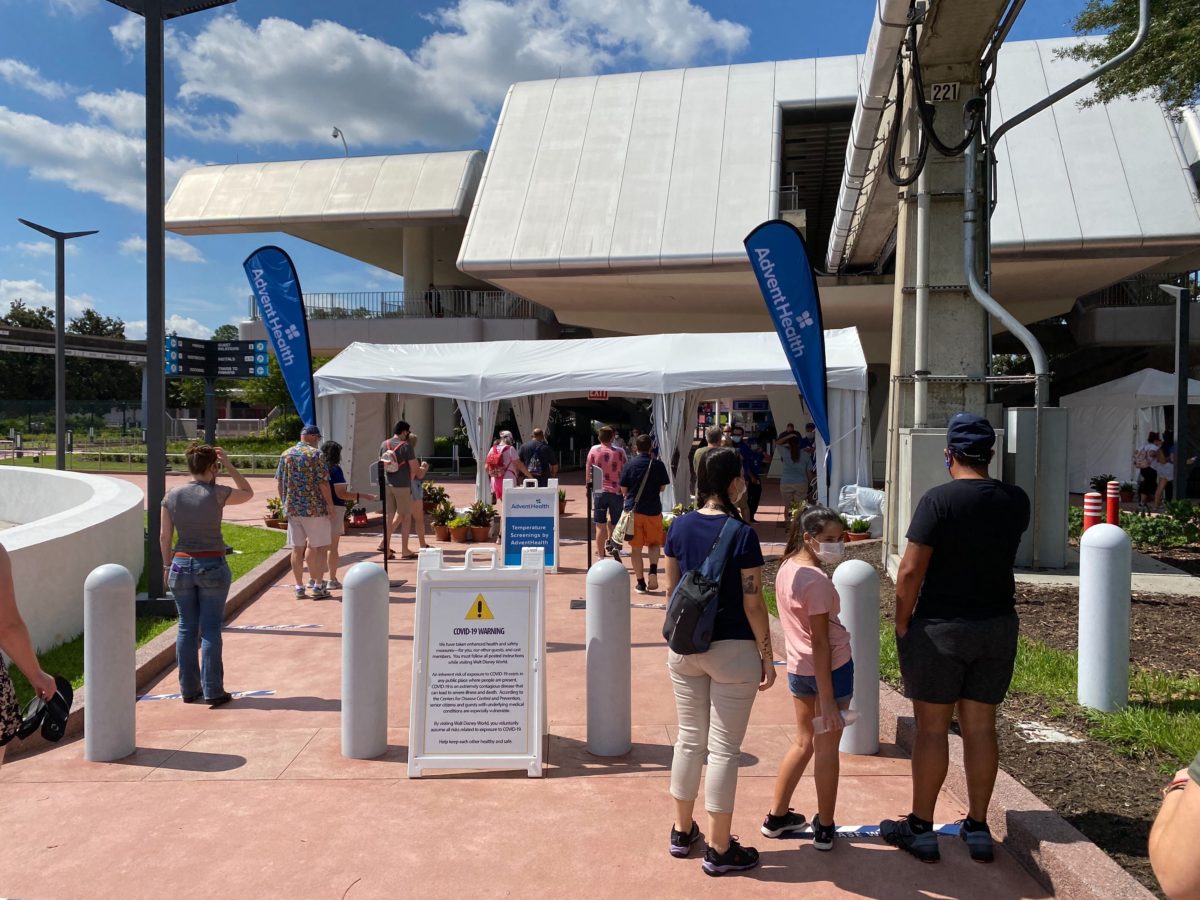 A COVID-19 warning has also been placed here, as well as an acknowledgement that AdventHealth is doing the temperature screenings.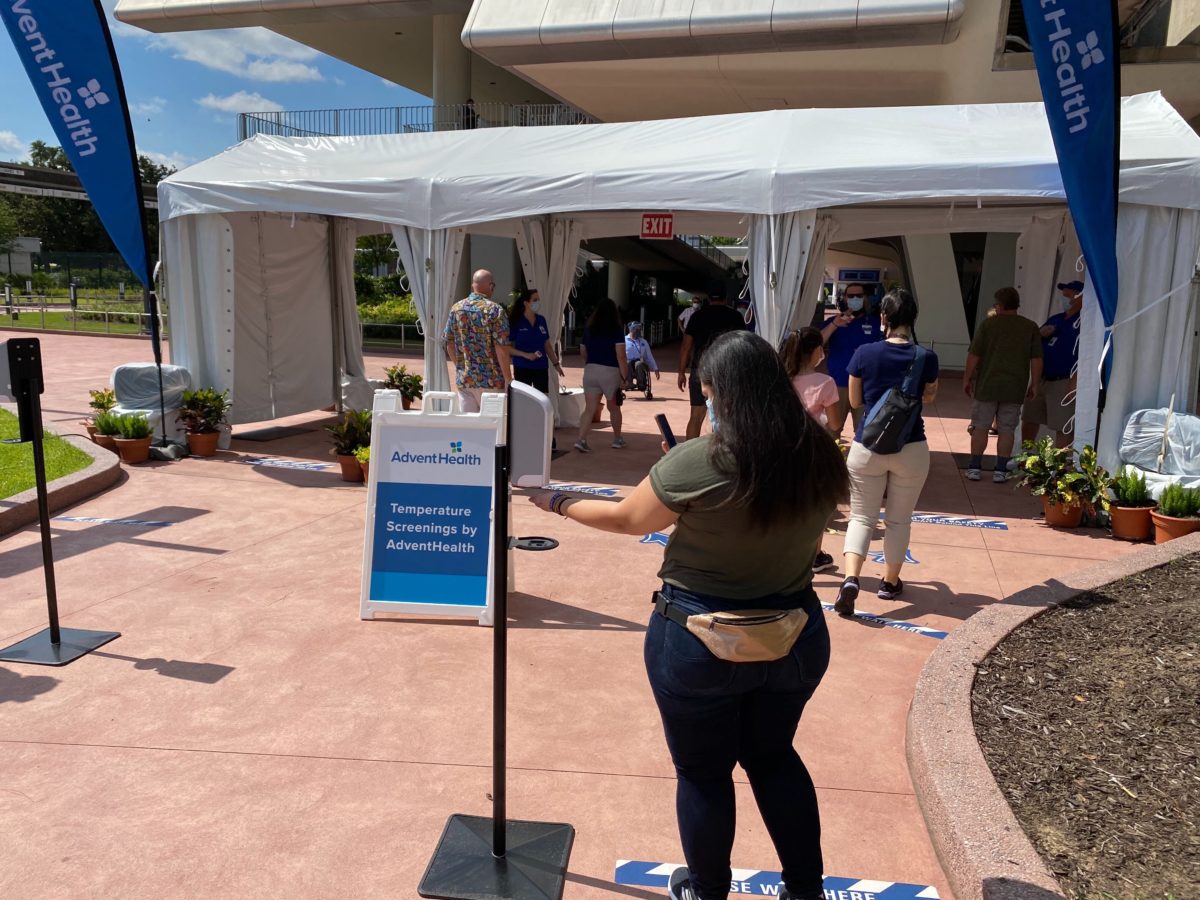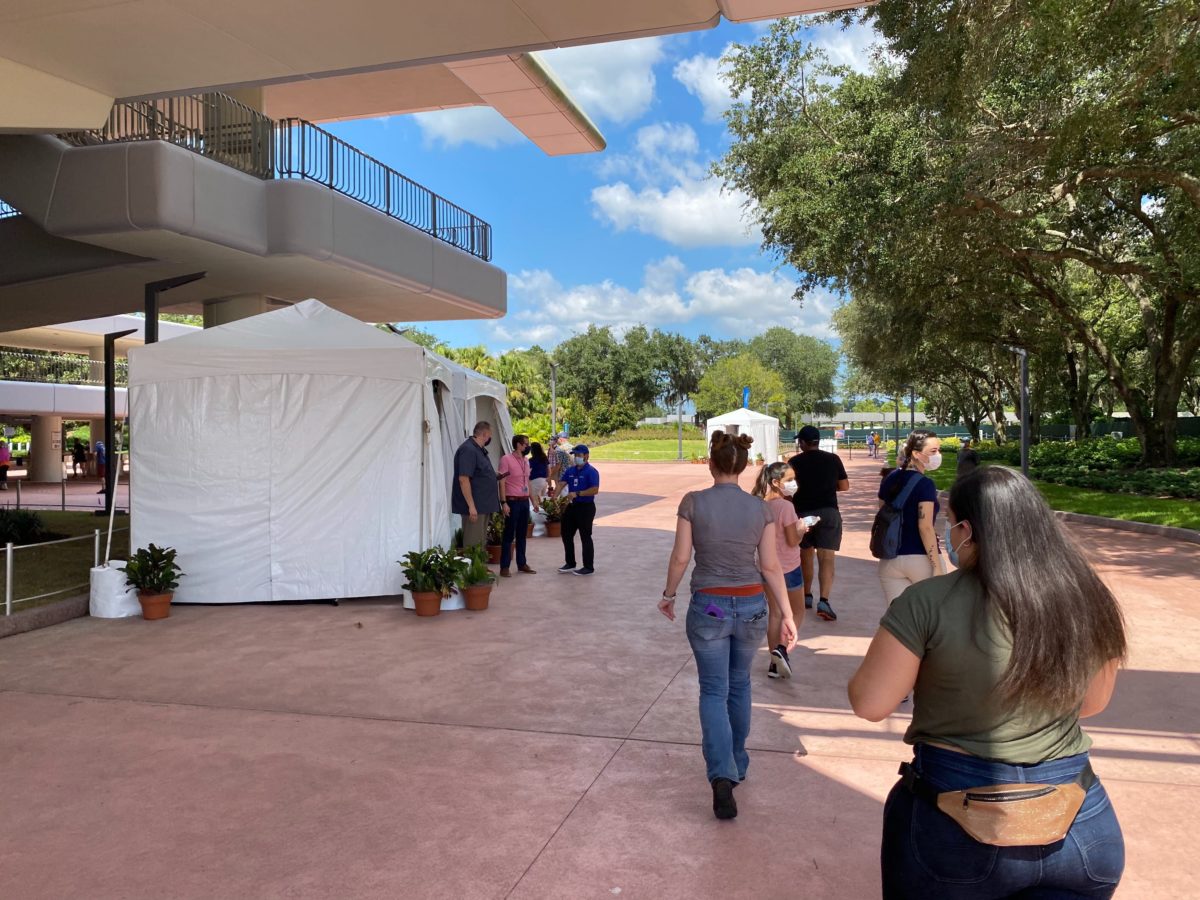 As we reported last Tuesday, a medical professional will be taking your temperature upon entry. If you or any member of your party has a temperature of 100.4 or higher, the entire party will be denied entry. Face masks will also be required for all guests over the age of 2, and must cover your mouth and nose at all times.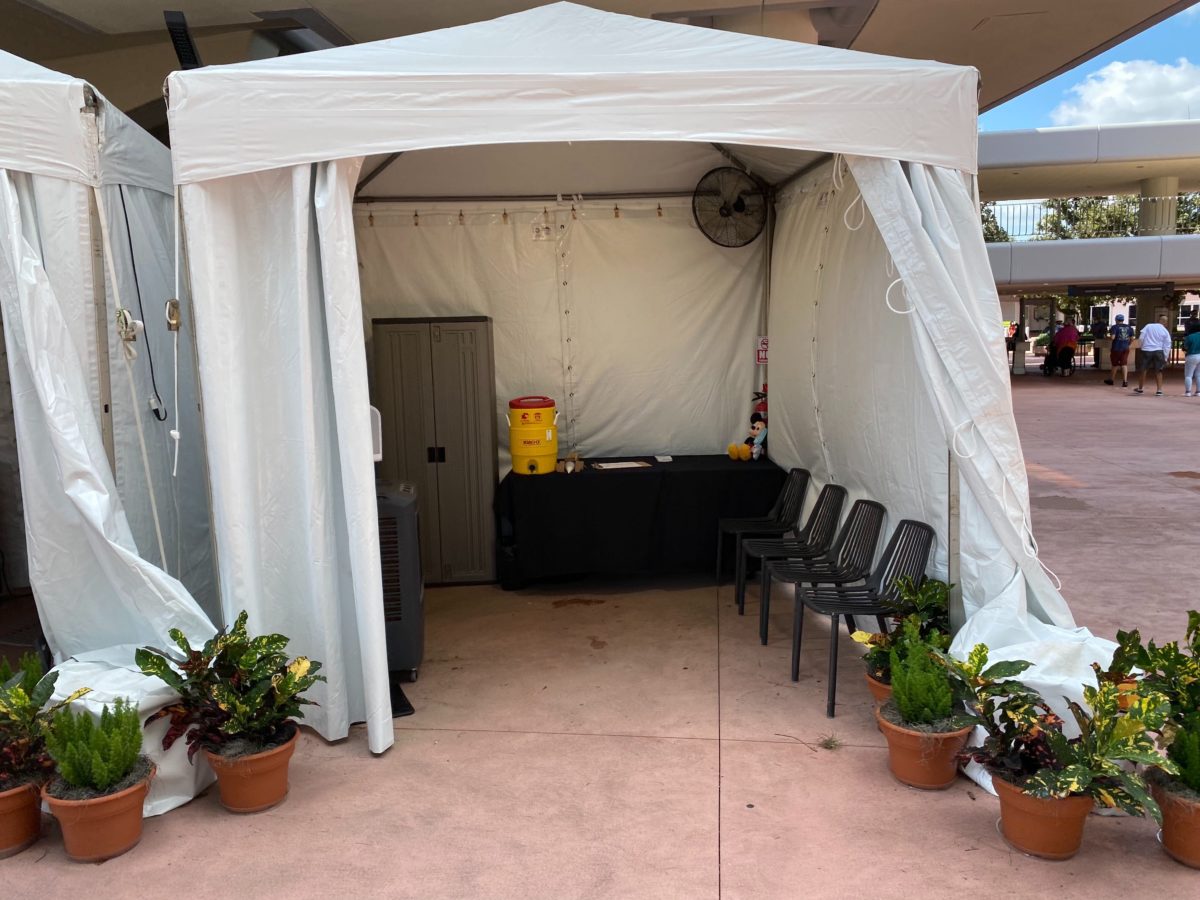 A "cool off" period will be allowed if a Guest fails the screening the first time, just to make sure no environmental causes could be the reason for a high temperature.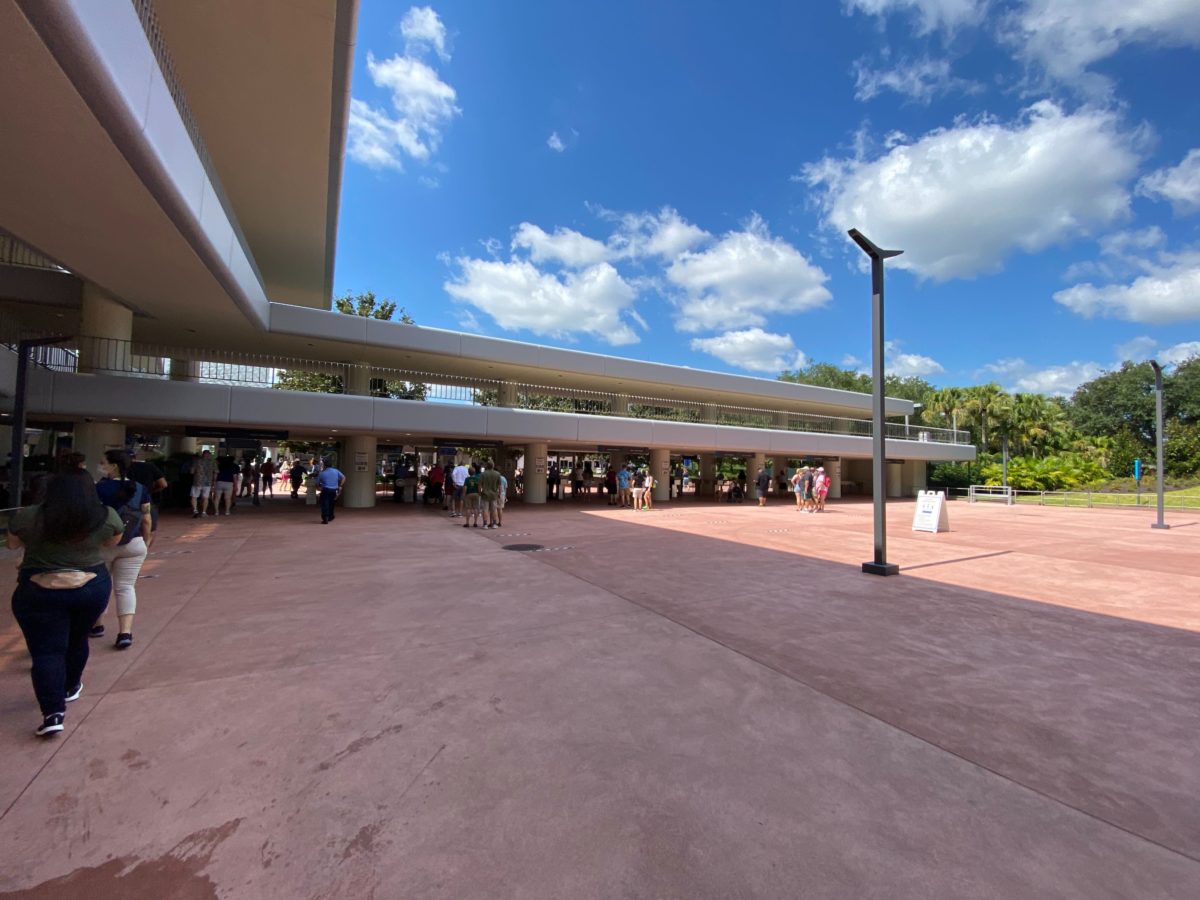 Social distancing markers have been placed in the queues for security screenings.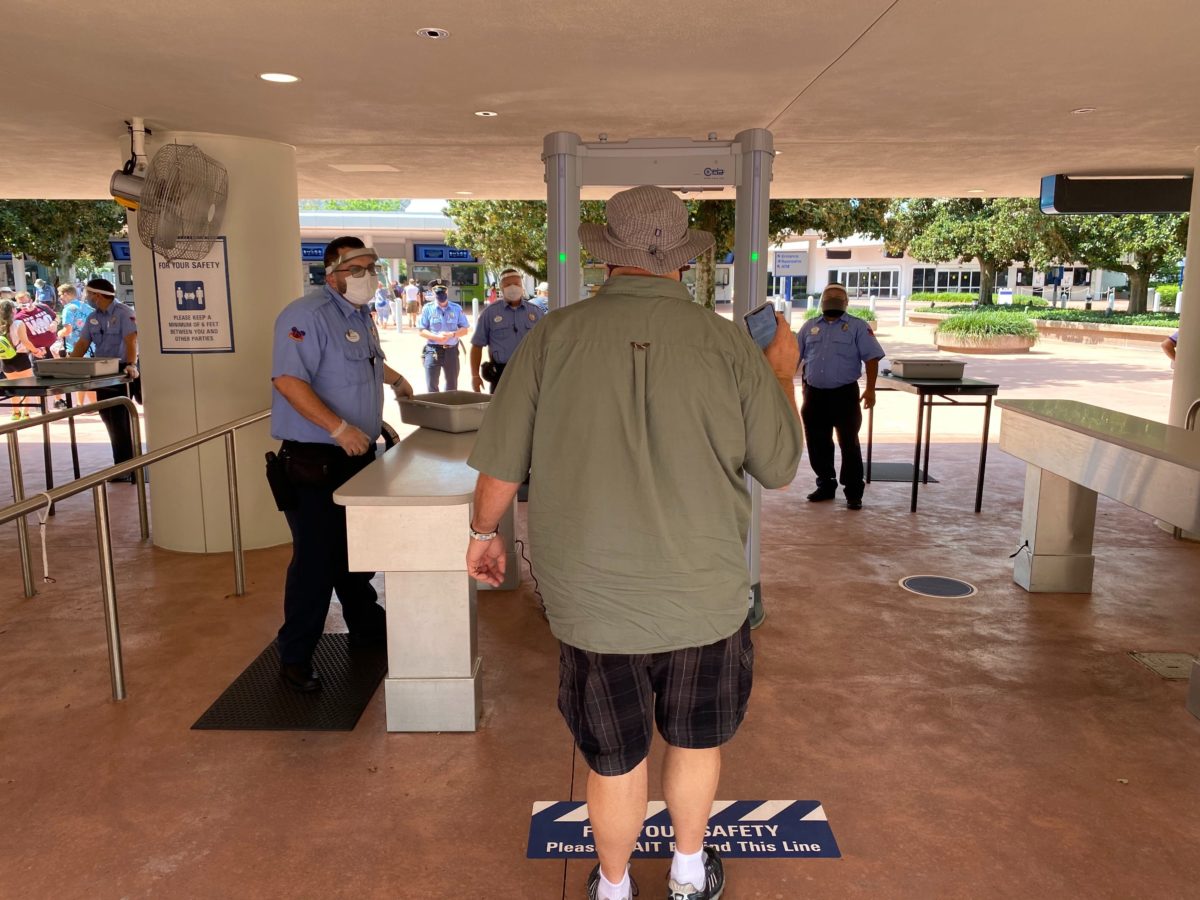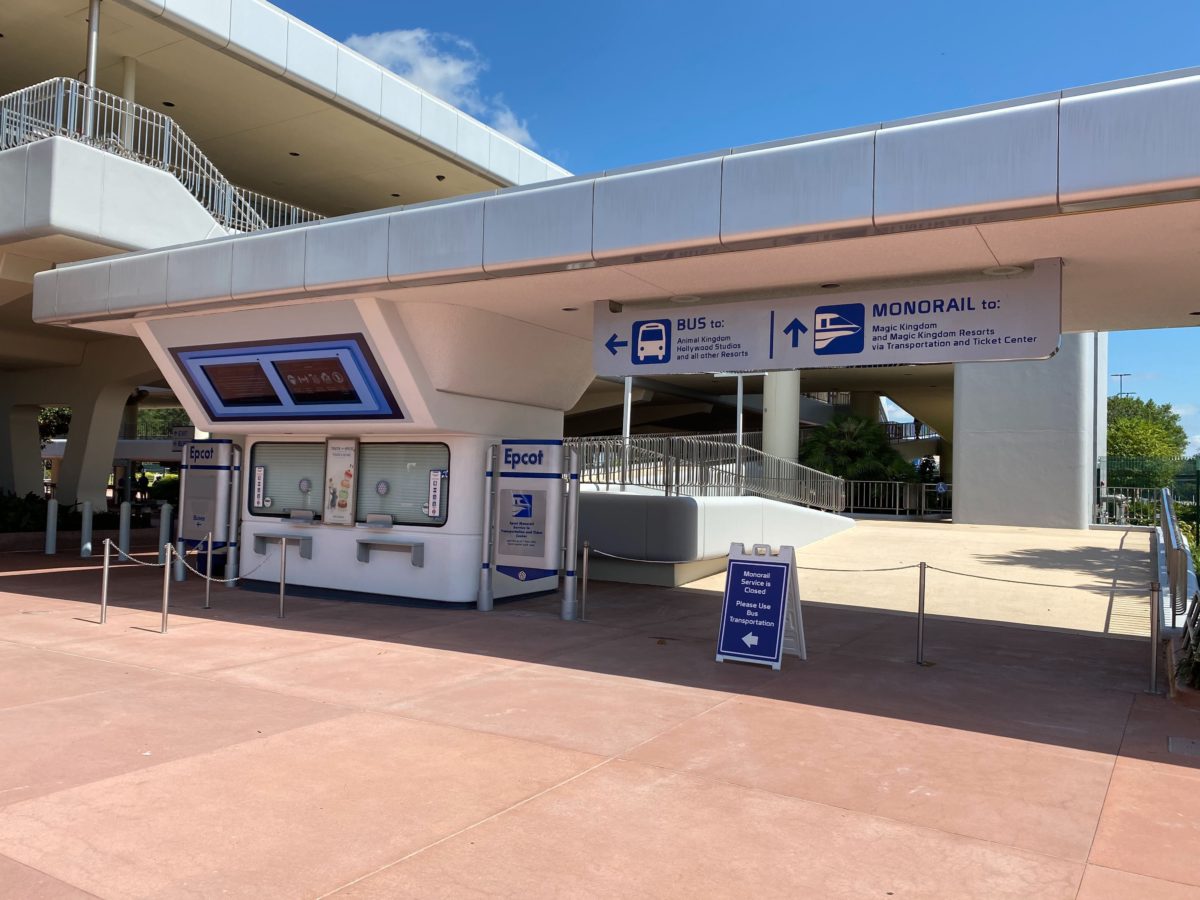 With the suspension of park hopping, monorail service to and from EPCOT is temporarily unavailable.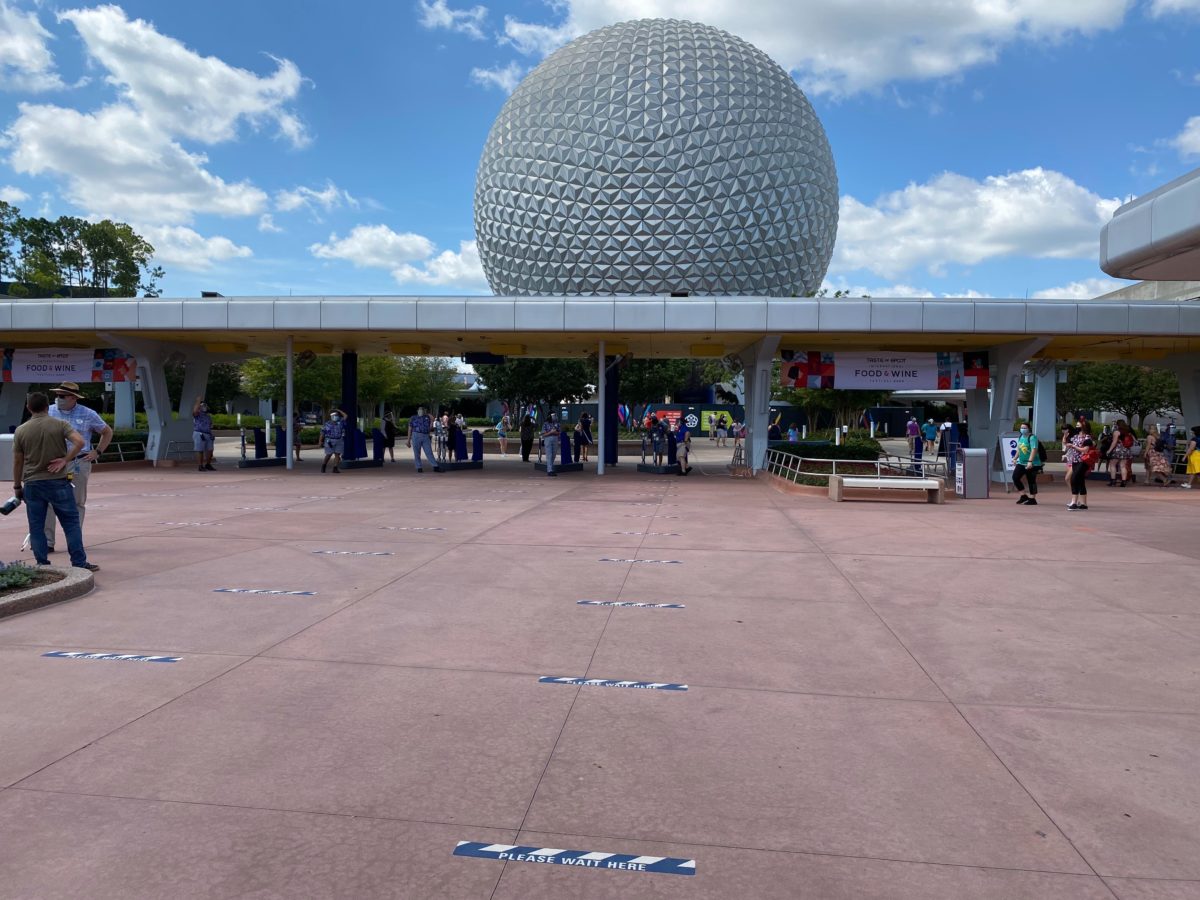 Even with all the social distancing and other safety precautions, the wonder of EPCOT is back in action!