This post may contain affiliate links; please read the disclosure for more information.
We've had a few rainy days here lately at Universal Studios Orlando and if you're looking for a magical way to keep dry, you might be interested in having a little help from the friendly half-giant Hagrid and borrow his trusty umbrella wand.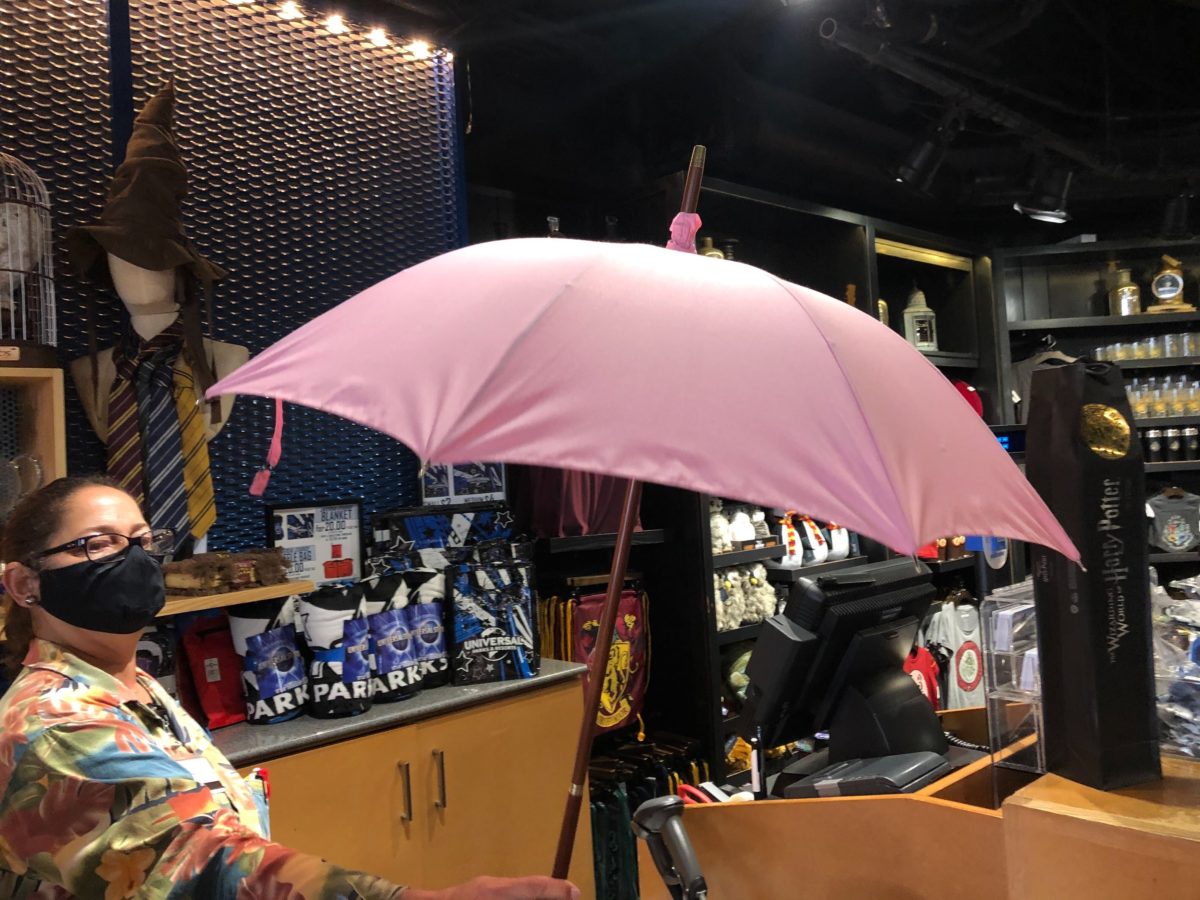 For the Muggles unaware, Hagrid's wand was broken when he was expelled from Hogwarts during his third year back in 1943, but he kept the pieces and fashioned them into a magical pink umbrella.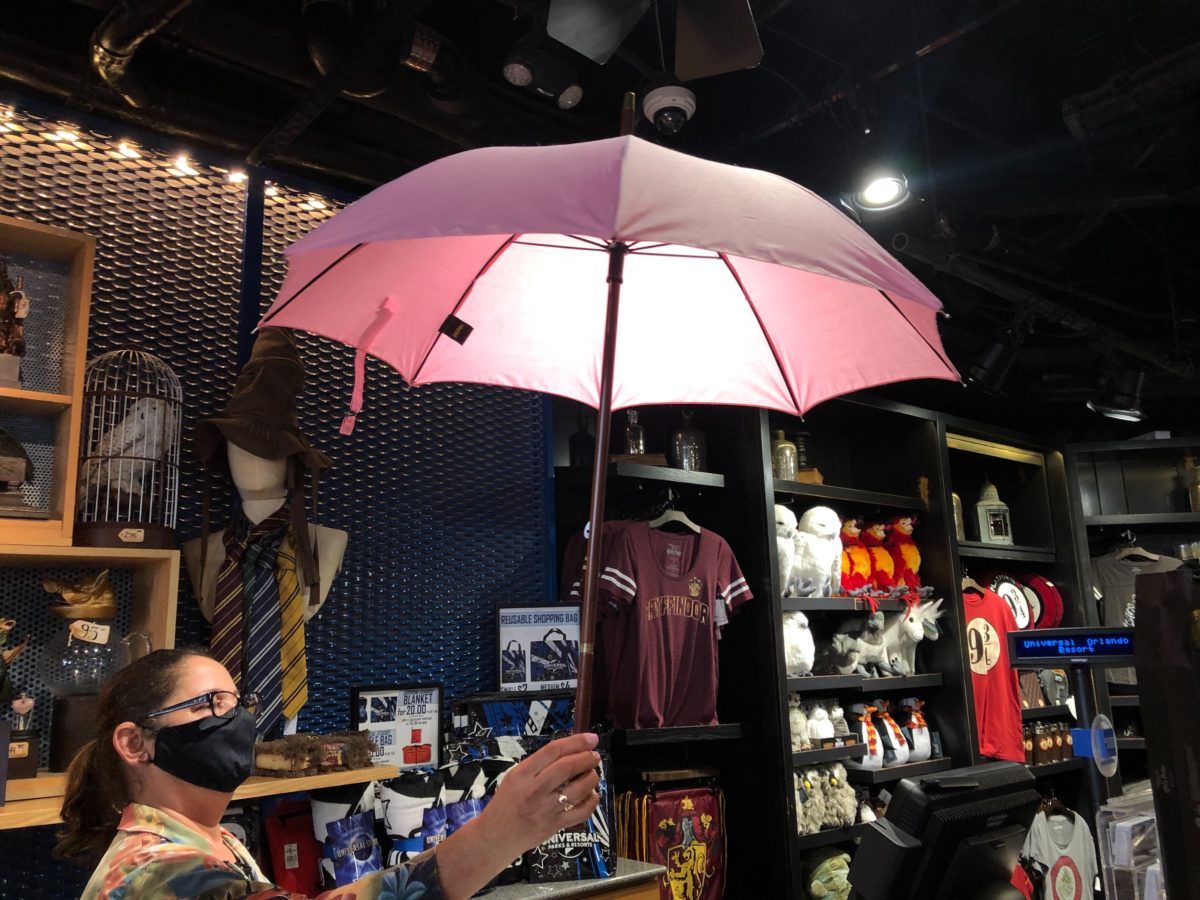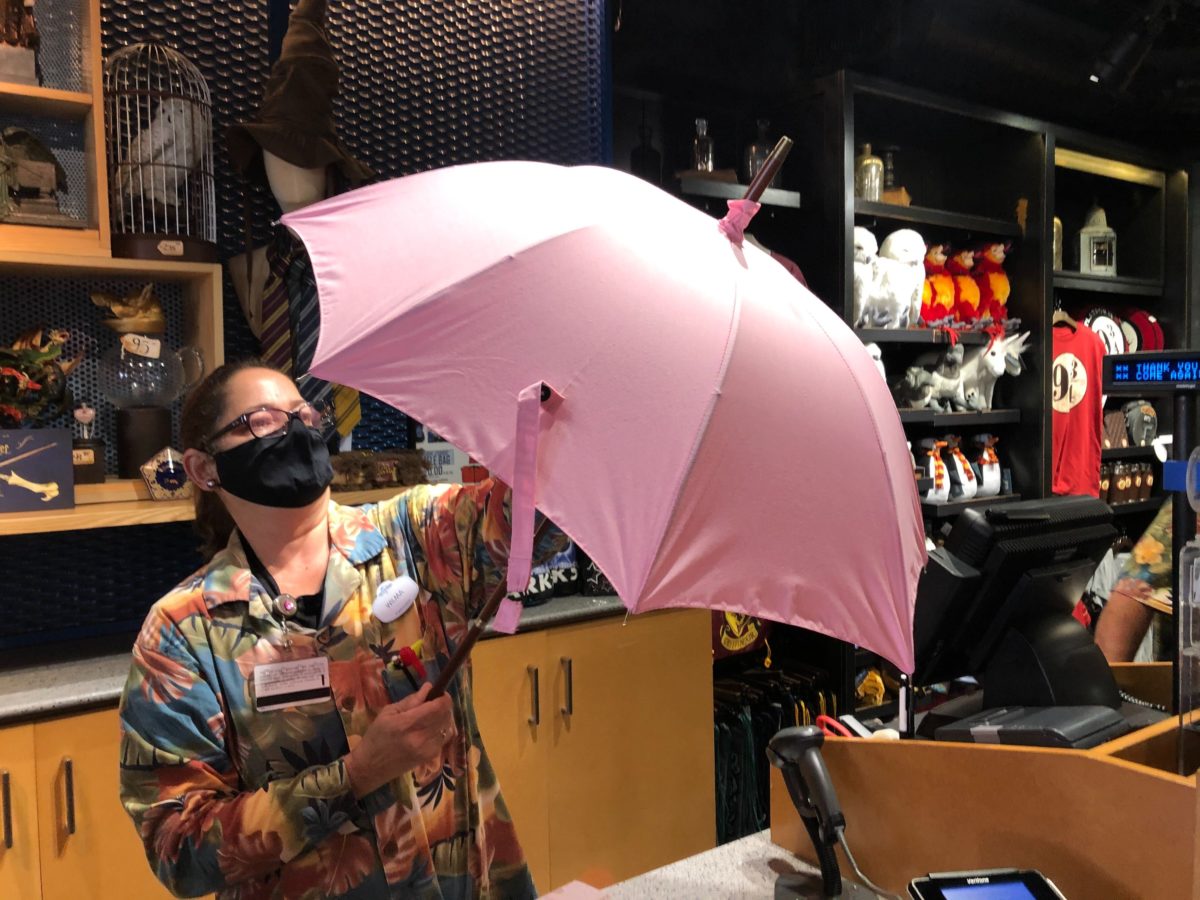 This replica prop umbrella is actually functioning, so it will keep you dry during Florida's frequent rain showers.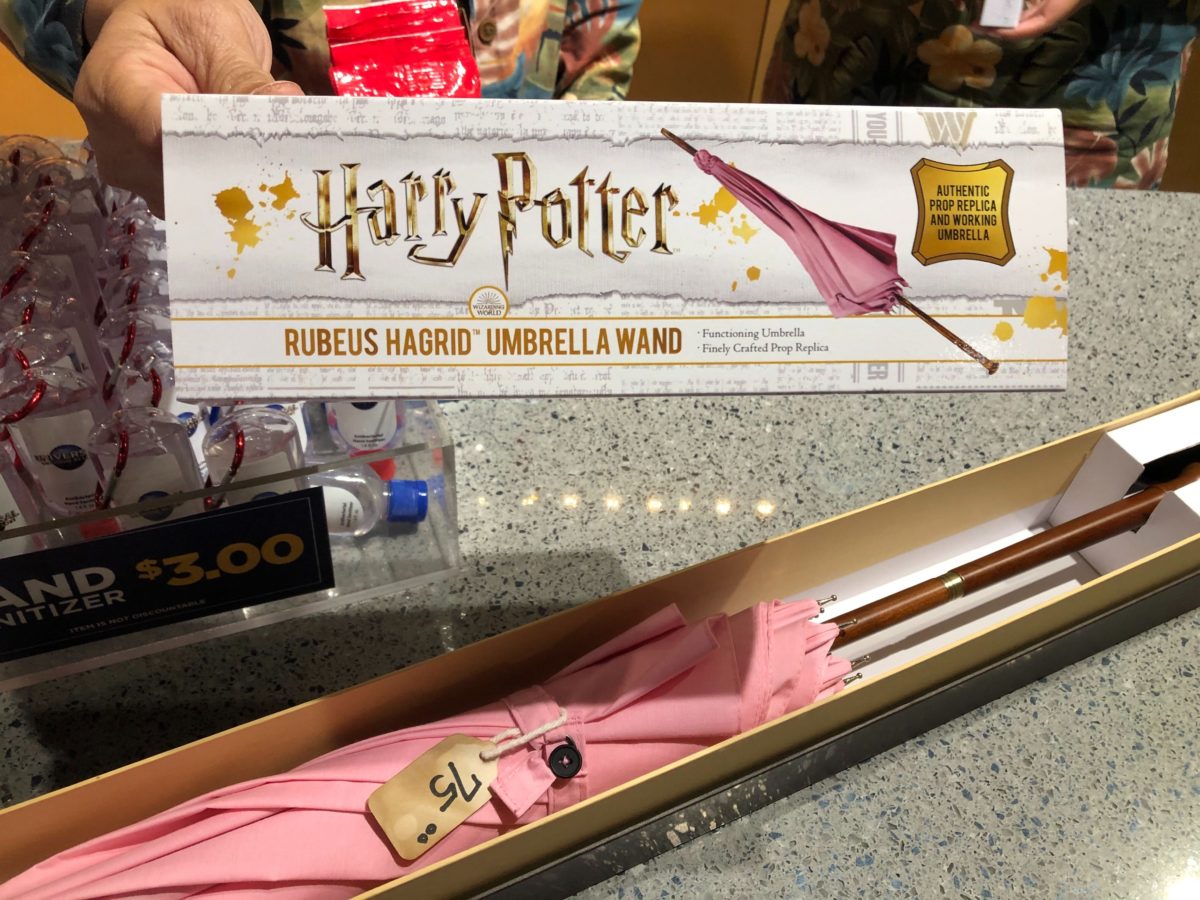 The umbrella comes in a similar box like a wand from Ollivander's Wand Shop and is authenticated and finely certified as a prop replica from the Harry Potter films.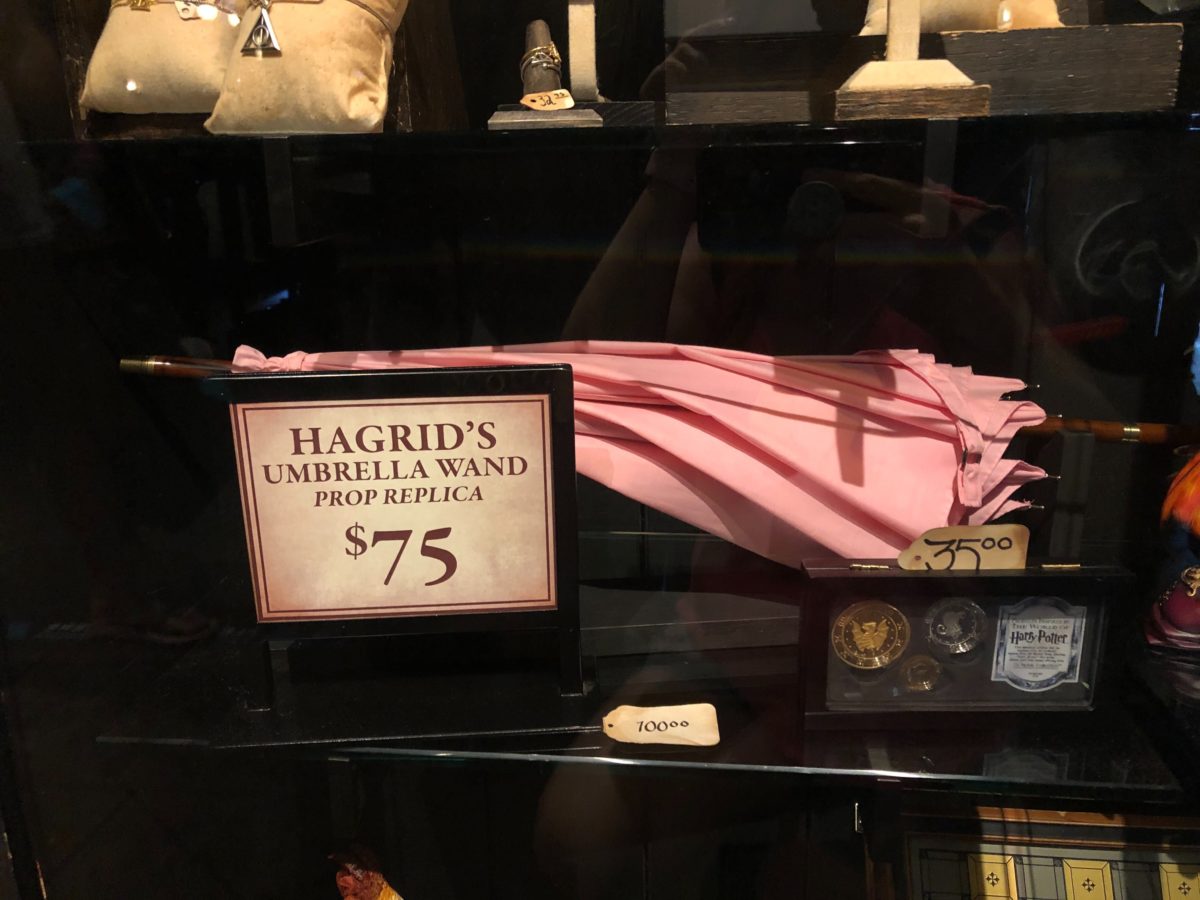 The umbrella does cost $75, given that it's a prop replica, and can be found at Filch's Emporium of Confiscated Goods at the exit of Harry Potter and the Forbidden Journey or at the Universal Studios Store at CityWalk.
Will you be purchasing this magical umbrella the next time you're in need of some coverage from the rain? Let us know in the comments!
Want even more Universal Studios news? Check out our newest website, Universal Parks News Today, for all the latest updates on Universal Parks across the globe! And follow us on social via our YouTube channel, plus Twitter, Instagram, and Facebook.