This post may contain affiliate links; please read the disclosure for more information.
Japanese theme parks tend to be known for their pretty wacky merchandise compared to US parks, and apparel is no exception to that rule! On our latest trip to Universal Studios Japan, we spotted a collection of T-shirts themed to traditional Japanese art styles, including ukiyo-e! And the best part is that they feature beloved Universal Studios Japan characters like Snoopy, Minions, and Spider-Man. Let's take a look at these shirts, available at the Universal Studios Store in Hollywood and at each IP's store across the park.
Spider-Man Shirt – ¥3600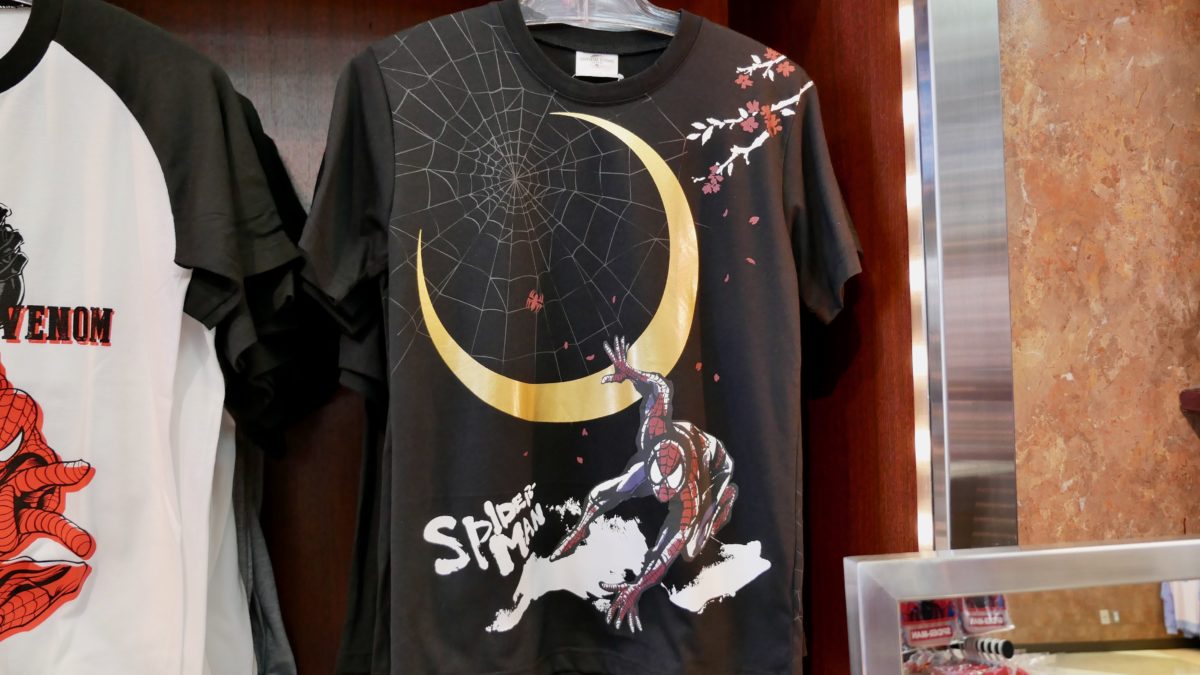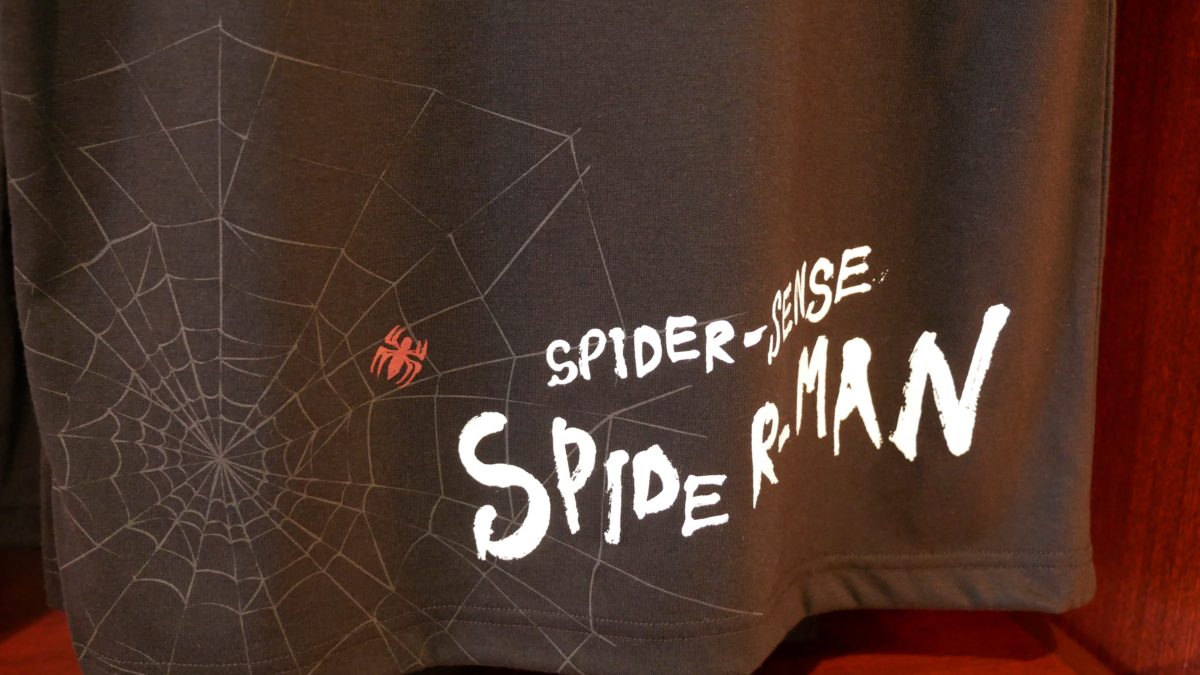 This shirt, available at The Amazing Spider-Man Store in New York, features the famed web slinger himself along with webs, a crescent moon, clouds, and sakura blossoms. On the back, the shirt reads "Spider-Sense Spider-Man" along with another spider and web design.
Minions Shirt – ¥3600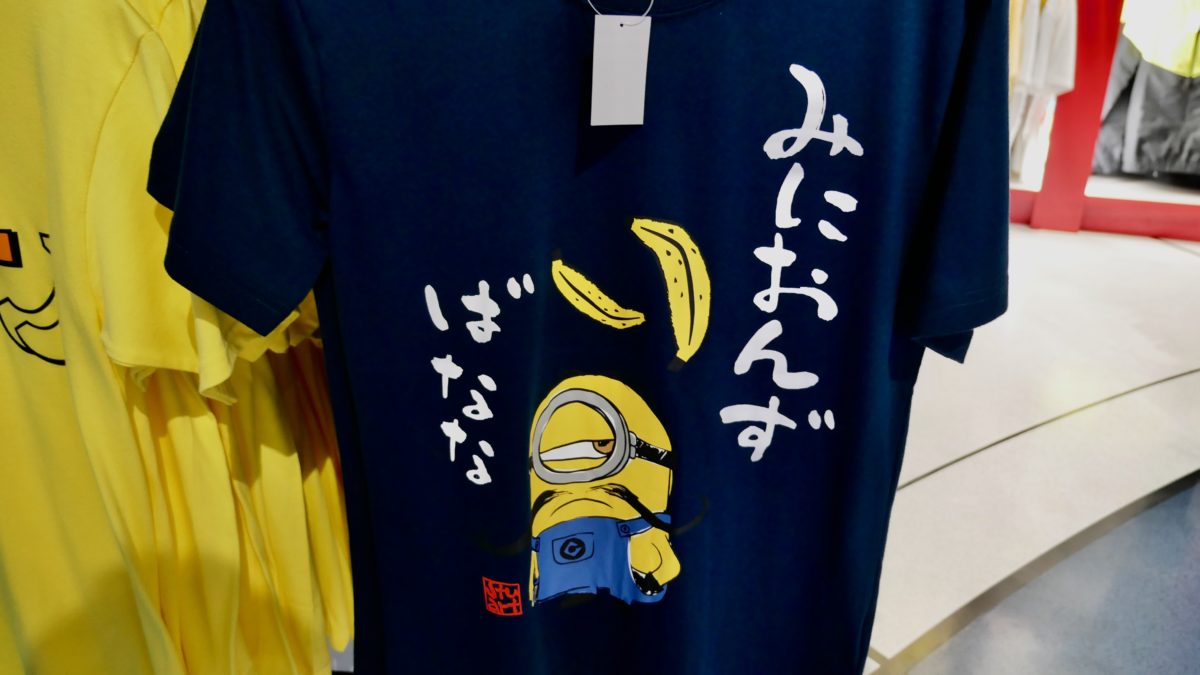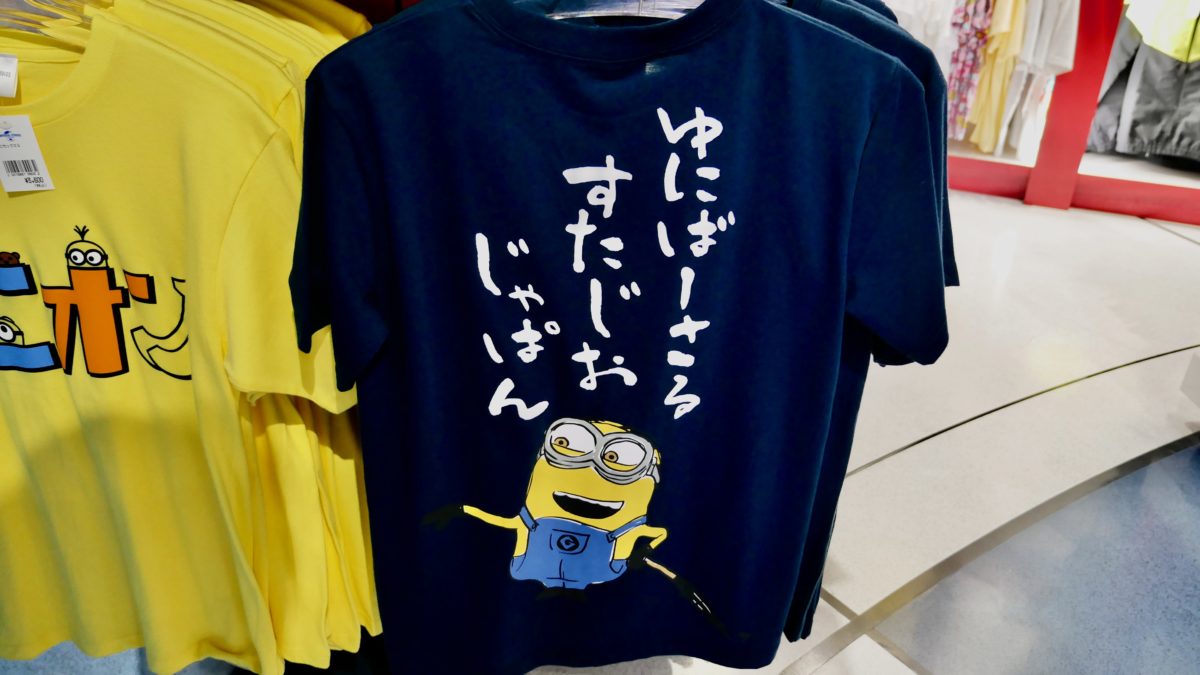 The front features a Minion with a stereotypical Japanese moustache from older art styles and "Minions" and "Banana" written in Japanese hiragana script. The back features another laughing Minion with "Universal Studios Japan" written in Japanese hiragana script. This shirt is available at the Fun Store in Minion Park.
Jurassic Park Shirt – ¥3600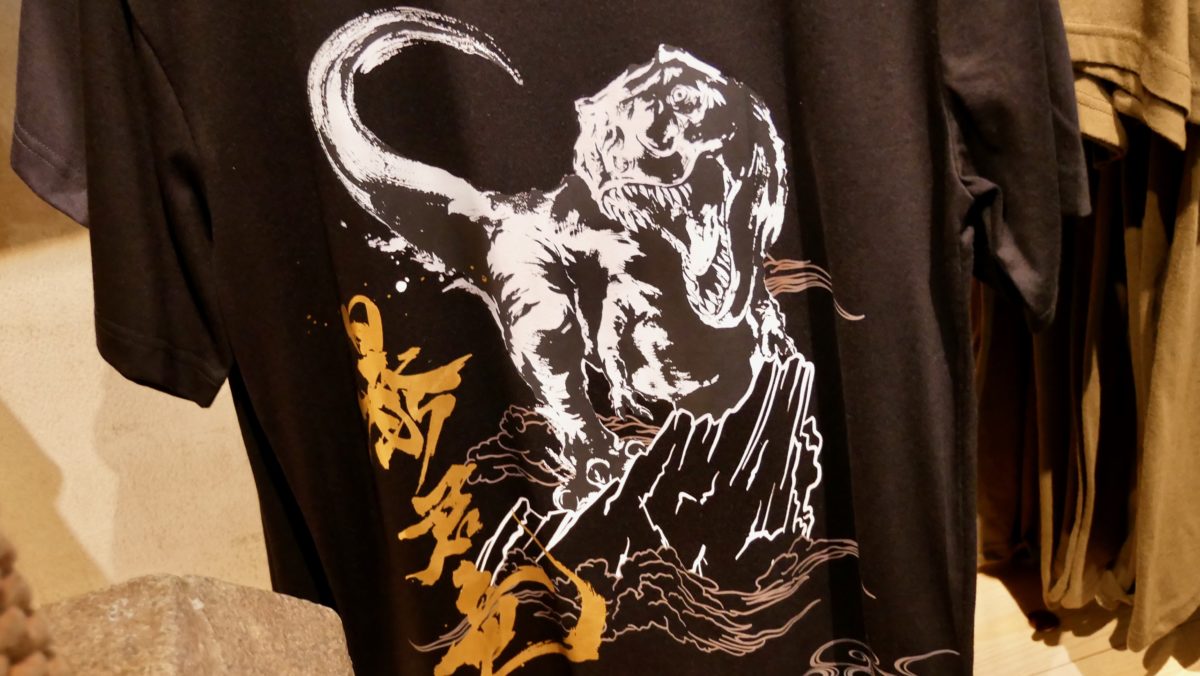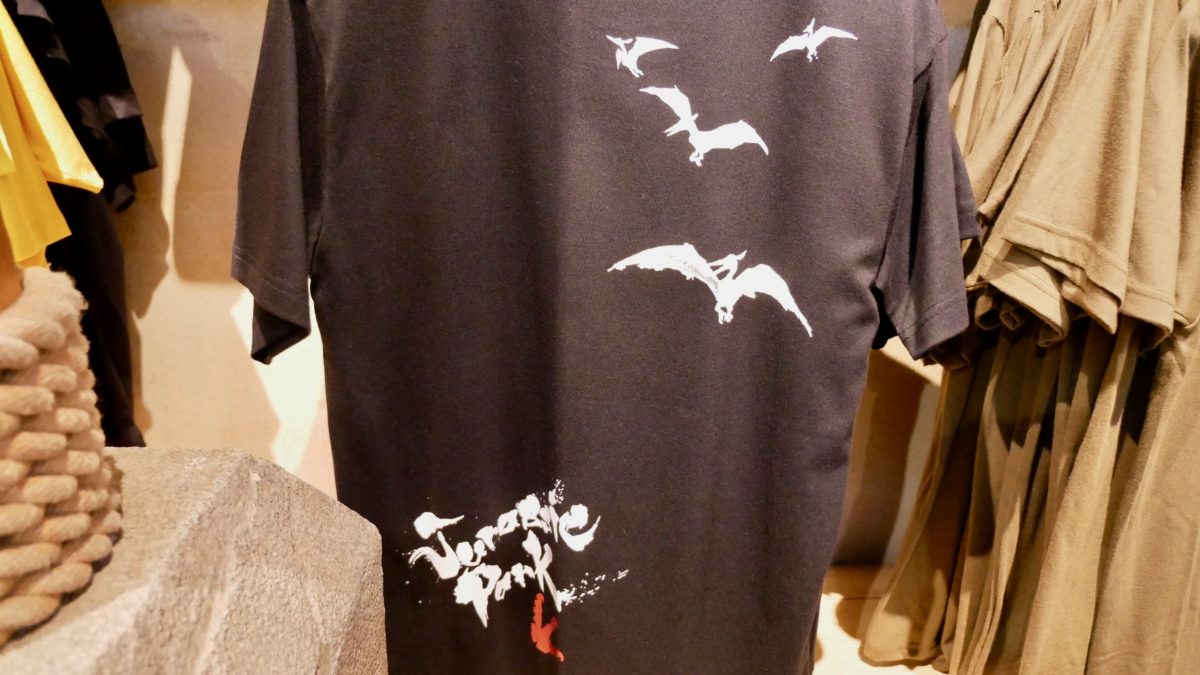 Available at Jurassic Outfitters in Jurassic Park, the front of this shirt features the Japanese kanji script for "T-rex" along with a T-rex standing atop stylized rocks and clouds. The back features pteranodons flying with the text "Jurassic Park".
Jaws Shirt – ¥3600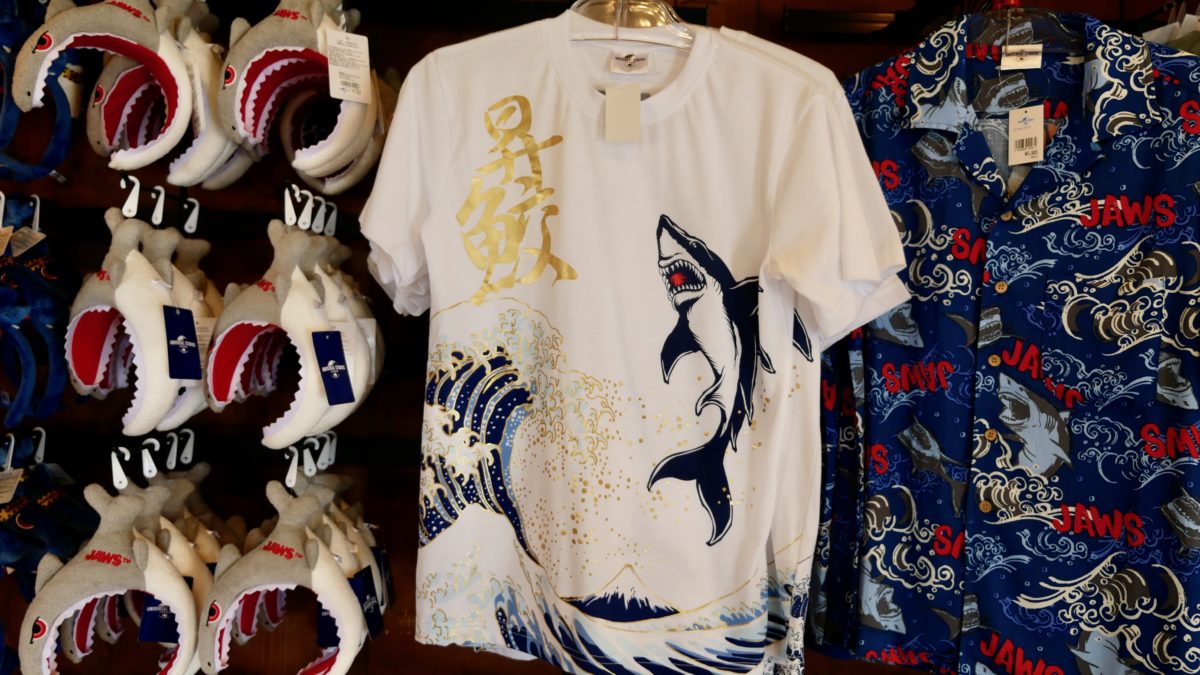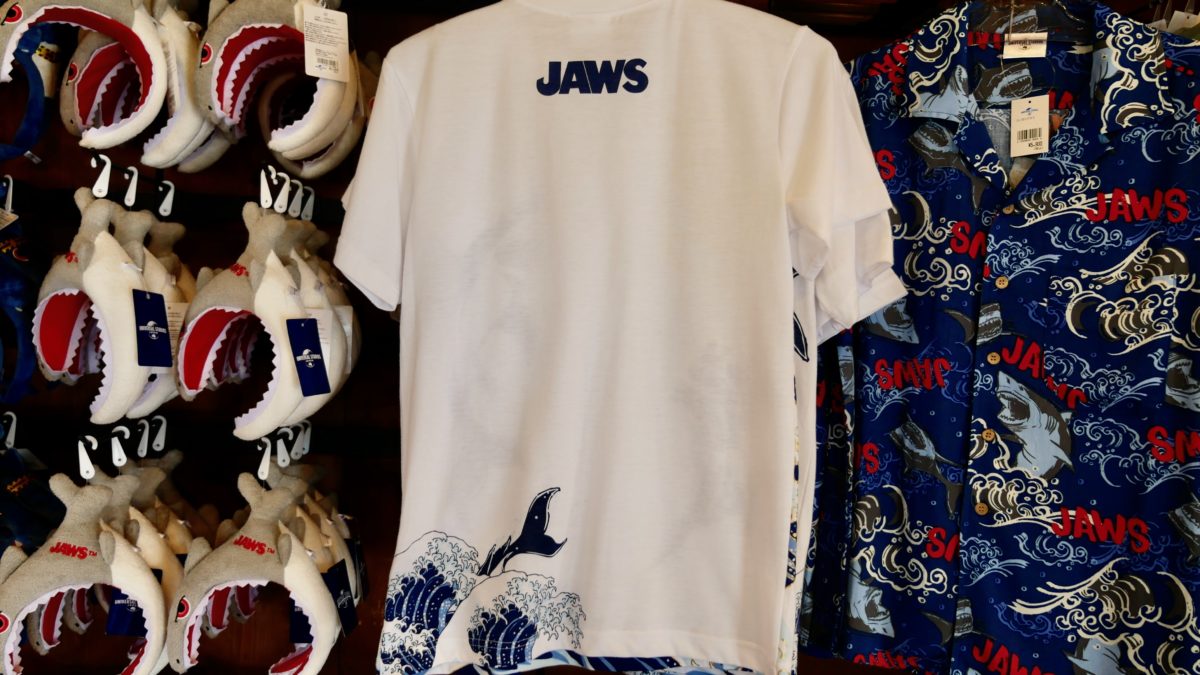 Featuring the Japanese kanji characters for "shark" alongside a great white shark and a similar design to the iconic "The Great Wave of Kanagawa" on the front, and a Jaws logo and shark tail on the back, this shirt is available at Amity Island Gifts in Amity Village.
Snoopy Shirt – ¥3600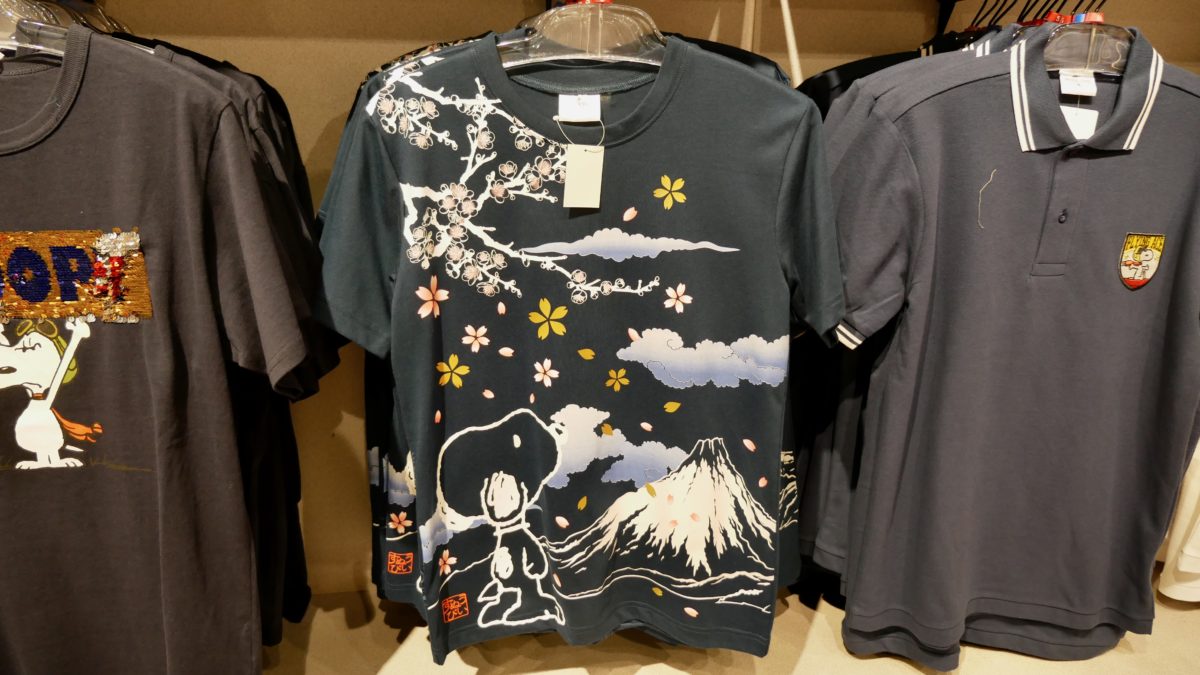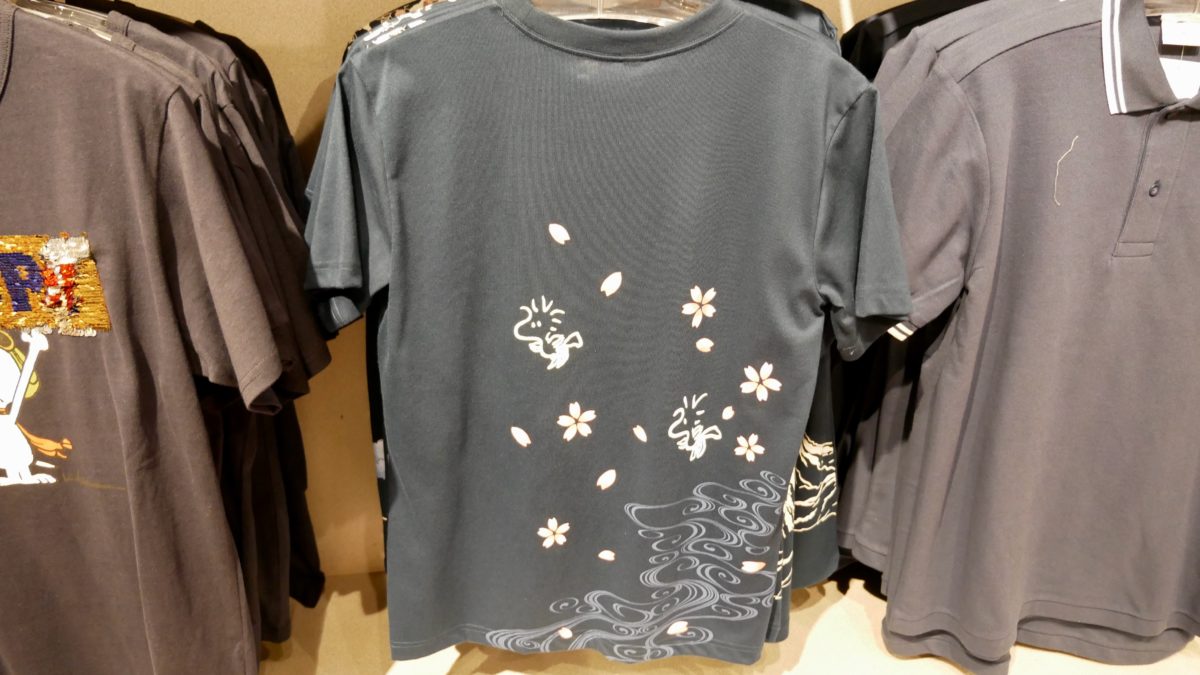 This shirt features Snoopy staring at Mt. Fuji and cherry blossoms on the front, and Woodstock flying among the cherry blossom petals on the back, and can be found at the Snoopy Studios Store in Universal Wonderland.
I love the combination of these IPs with traditional Japanese art styles! These shirts are sure to make a unique souvenir of your visit to Universal Studios Japan, so be sure to stop in to these stores or the Universal Studios Store at the park entrance if you're interested! These are permanent merchandise items, so you can probably expect them to be available on your next visit. And stay tuned to Universal Parks News Today for the latest news out of Universal Studios Japan and the other parks worldwide!