The countdown is well and truly on for the grand reopening of Disneyland Paris, just over two weeks away on July 15. We can't wait to get back to the magic of the resort, however like we have seen in other Disney parks upon their reopening, we are expecting a lot of procedures across the site to have changed in order to help protect guests and cast members in the midst of the COVID-19 pandemic.
Disneyland Paris has already released a comprehensive list of all the new measures they will be taking to keep the resort safe, alongside details of the expectations guests should adhere to upon their visit. Now, Disneyland Paris has shared a set of photos, giving us a first look at these practices in place within its parks. Let's take a closer look at what we can spot…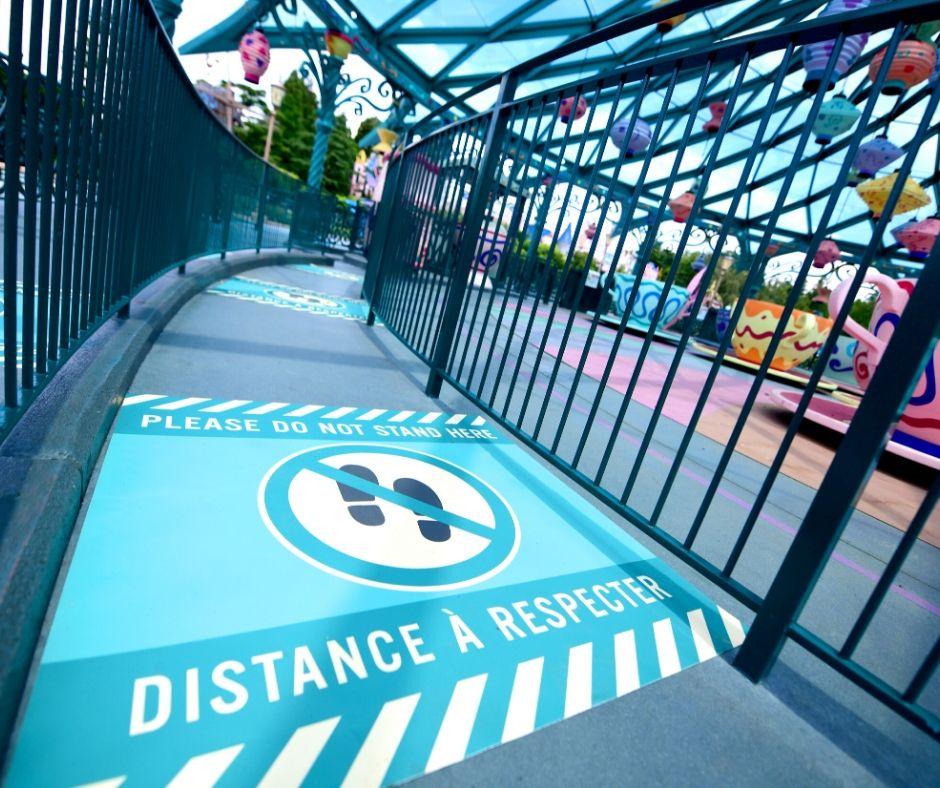 This first image shows us the new floor markings at the resort, which have been added to queue areas to ensure guests socially distance themselves from other parties effectively. We already got a look at some of these stickers around Disney Village from Twitter earlier in the week, which advise guests not to stand on them in English, and to respect social distancing in French.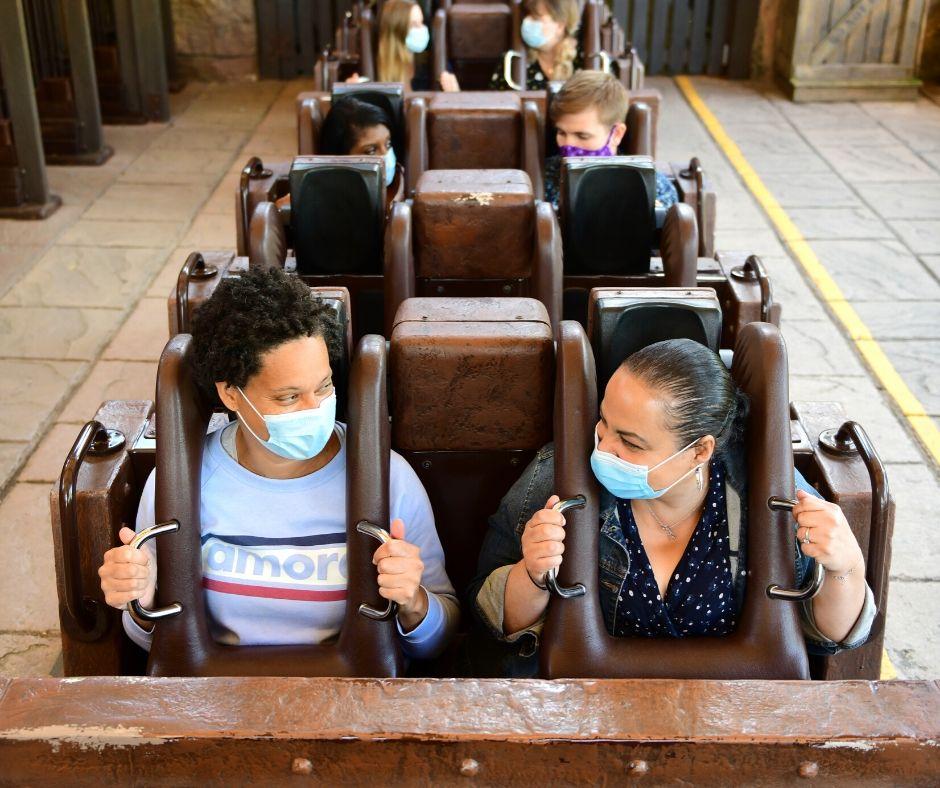 The second image shows guests aboard the Indiana Jones et le Temple du Péril attraction. As we can see, every other row is left empty to help with social distancing. It is also clear that the guests are wearing those all-important face masks, which are a mandatory requirement across the resort.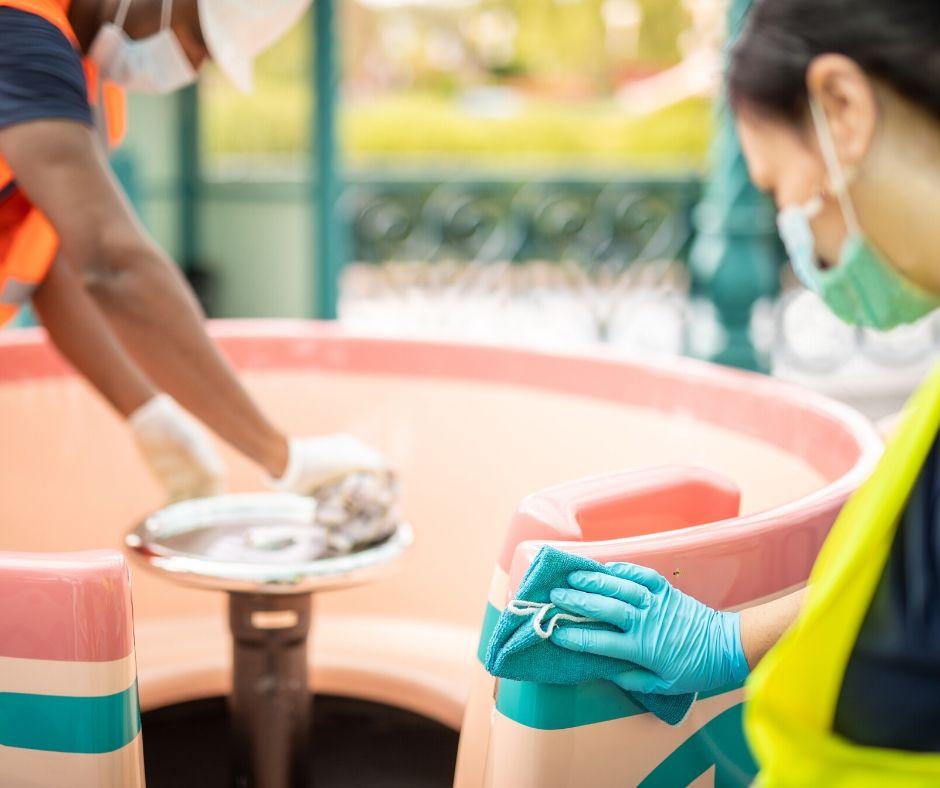 The third photo reinforces Disneyland Paris' commitment to cleaning in the parks, as masked custodial staff are busy wiping down a teacup on the Mad Hatter's Tea Cups ride.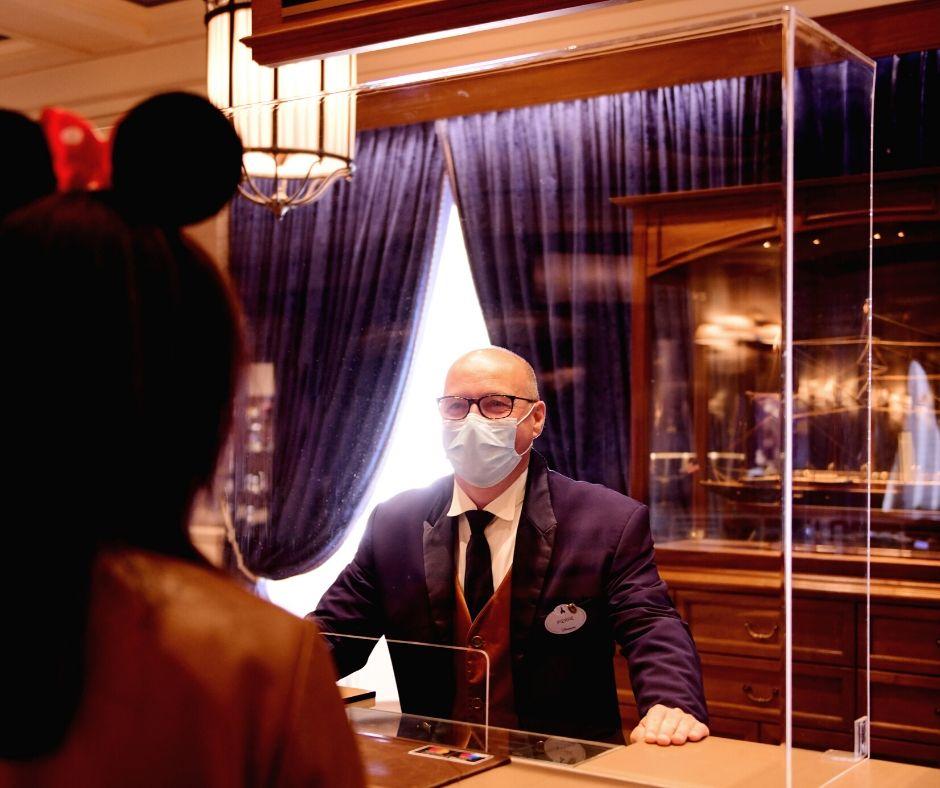 The final image shows a cast member helping a guest check in to Disney's Newport Bay Club Hotel. The difference here is that both parties are wearing face masks, and the cast member is stood behind a Plexiglass screen (or "Sneeze Guard"), mounted to the desk. There is a small space at the bottom of the screen for guests to pass ID or reservations details etc. through, however the screen is tall enough to protect the parties on either side. You can read more about the Health & Safety measures taken within Disneyland Paris resort hotels here.
We are glad to see that so much care has been taken by cast members to prepare Disneyland Paris ready for guests' return next month. Will you be visiting?