Earlier today, we received the announcement we've been waiting for: Disneyland Paris resort will begin its phased reopening on July 15! As expected following the severity of the COVID-19 pandemic, a list of new park regulations and guidelines have been published ahead of the resort reopening, in order to ensure safety for all guests and cast members. We have gone through the updates closely, and compiled a summary of everything you need to know here.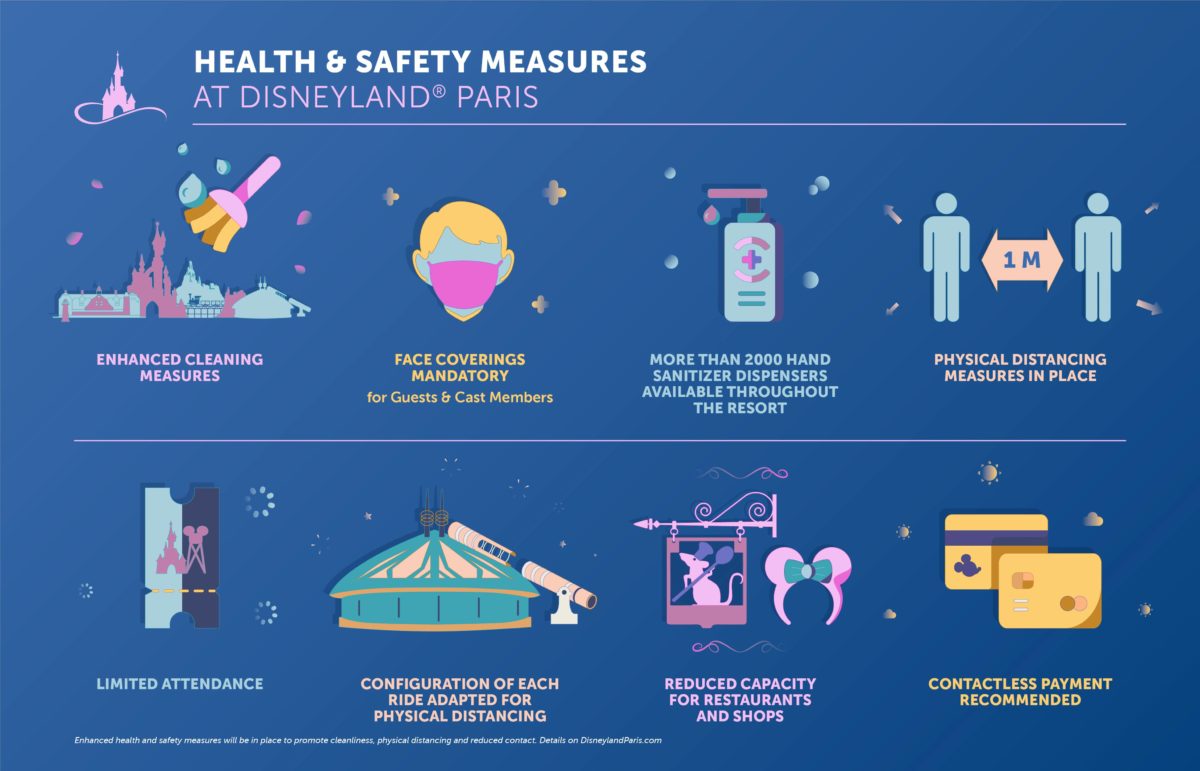 Health and Safety is always paramount at the Disneyland Paris resort, so we know we're going to be in good hands here. Capacity for the parks will be down to 12,000 guests per park, and capacity will be monitored within shops and restaurants too. Importantly, face coverings are a mandatory requirement for all cast members, and guests aged over 11. Also, more than 2000 hand sanitizer dispensers have been set up around the resort, as a reminder to wash hands regularly.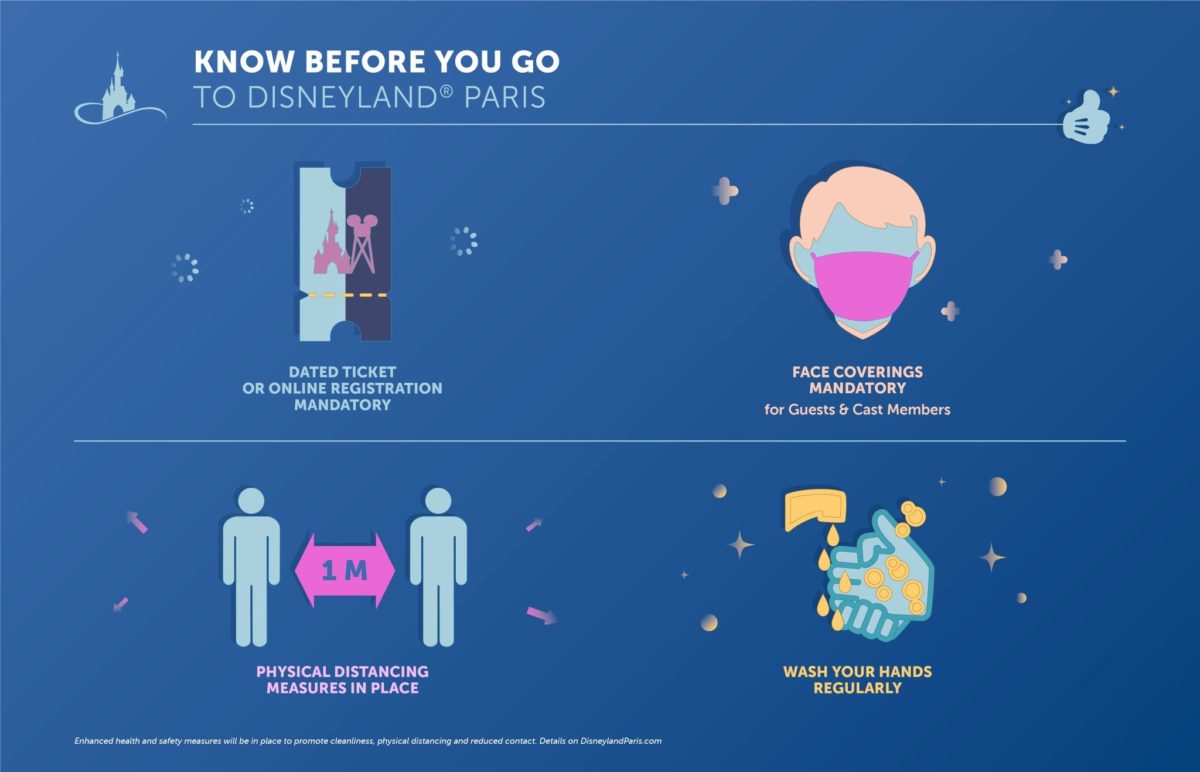 Another of the most important regulations to remember is that a physical distancing limit of 1 metre between guests should be adhered to at all times. As part of this, attractions which generally result in high crowd gatherings such as the daily Disney Stars on Parade and the nighttime spectacular Disney Illuminations have been suspended until further notice. The rides and attractions which will be operating have also been configured to allow for physical distancing whilst riding. FASTPASS services and Single Rider queues will not be available as part of these measures.
In the way of dining, many restaurants in the resort will be offering a take-away service to reduce capacity inside the locations. Similarly, buffet restaurants will operate a "family style" all-you-can-eat table service system.
Disneyland Paris is assuring guests that they are constantly monitoring updates from the French government, and will be adjusting park policies and procedures as the situation evolves. For more information, be sure to check out the Disneyland Paris website.
Will you be visiting Disneyland Paris when it reopens this summer? If you do, please remember to adhere to the guidelines put in place, keep your distances, and don't forget your face mask!