Before the parks closure, buses were probably seen as a low point in one's Walt Disney World Resort vacation, as memories come flooding back of waiting long hours for a bus to arrive only to then be crammed in like sardines. Well, thanks to the advent of social distancing, those days are over! With select DVC resorts and Disney's Fort Wilderness Resort & Campground reopening today, we hopped on a bus to see all the latest updates to the interior.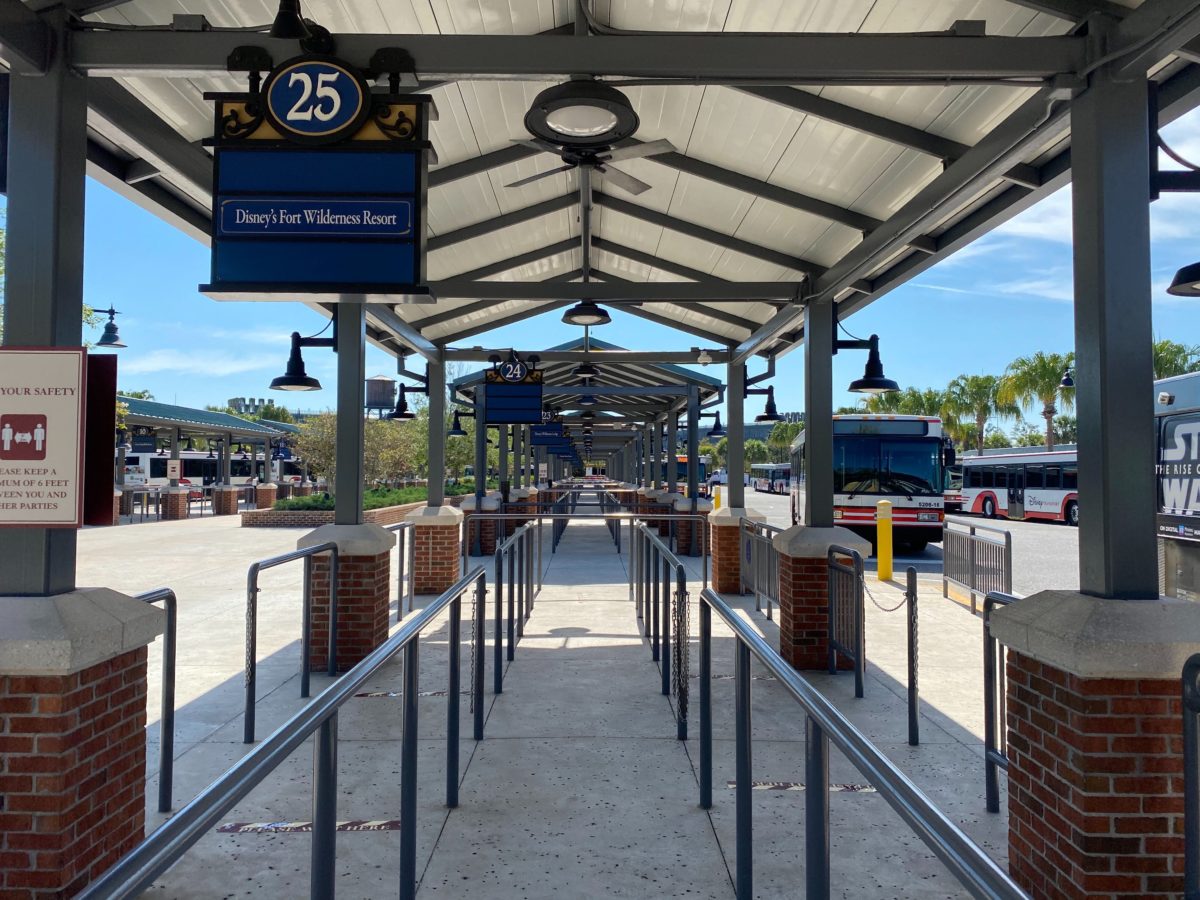 Resort buses are currently transporting guests to and from Disney Springs, as it is the only venue currently open. Once the theme parks begin reopen starting on July 11, resort transportation to the parks will resume. For now, expect a bit of a wait as due to lower capacity, buses are run somewhat more sparingly.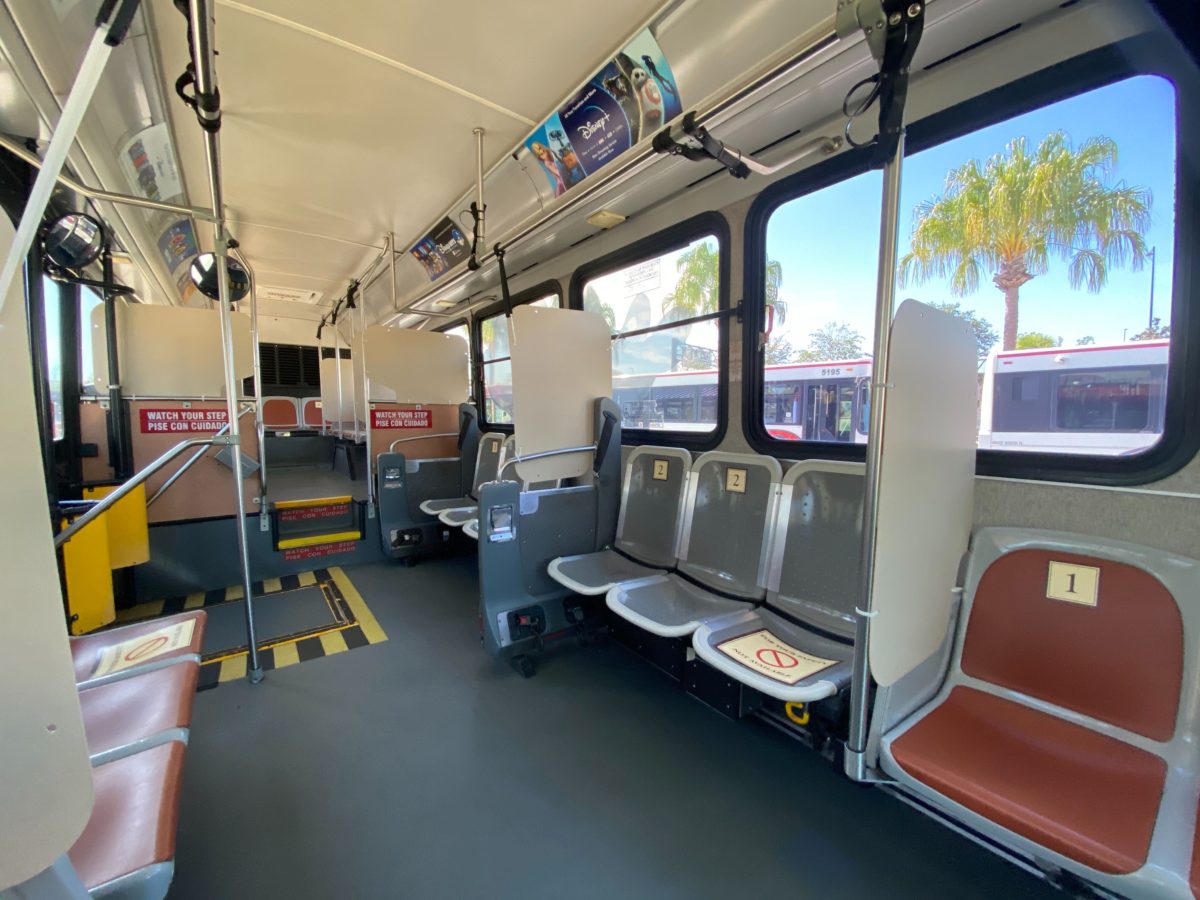 Once inside, you'll notice that seating has been modified for social distancing.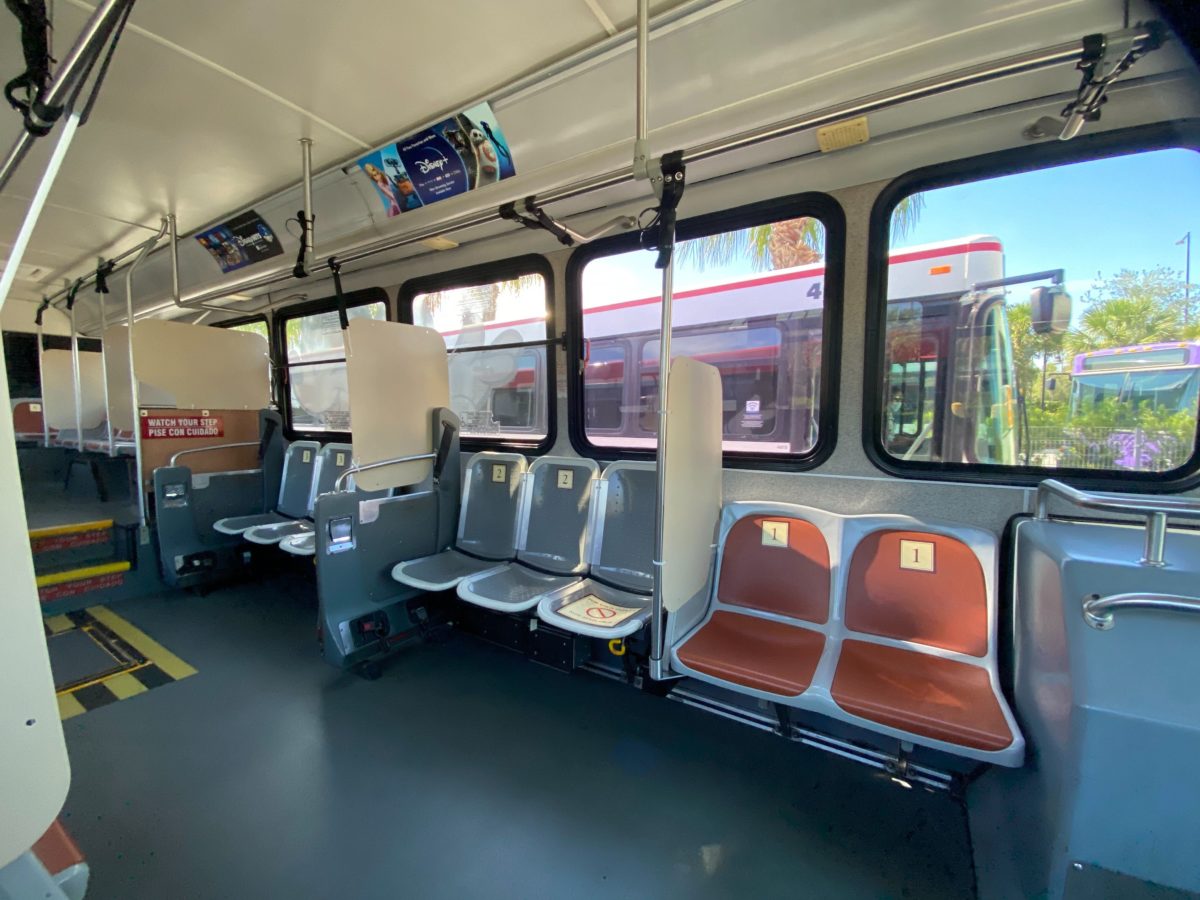 Seats are numbered for different parties and there are partitions in between sections. Certain seats are blocked out completely. If you're a larger party, you may need to occupy numerous sections.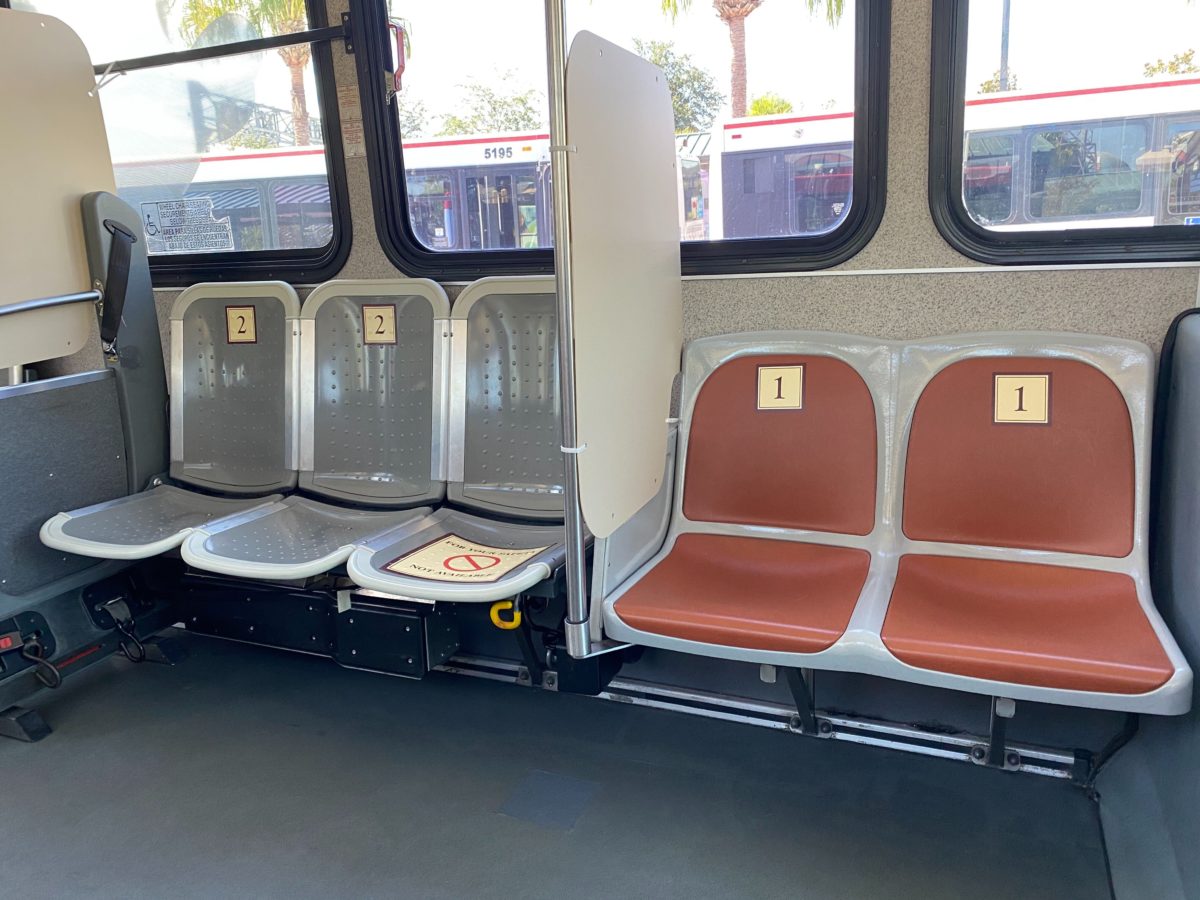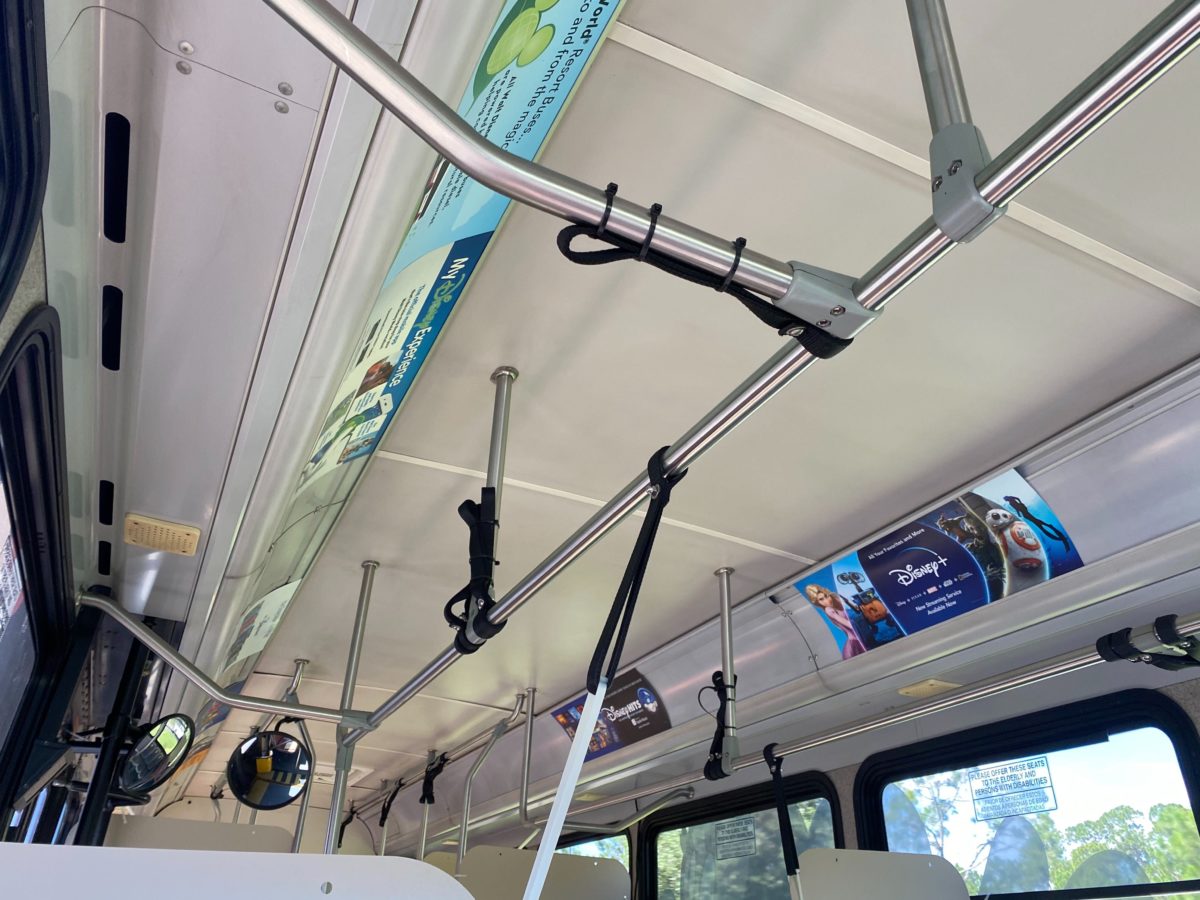 Standing room at the buses has been temporarily discontinued. As you can see, woven handles guests normally would use to hold on to while standing have been zip-tied.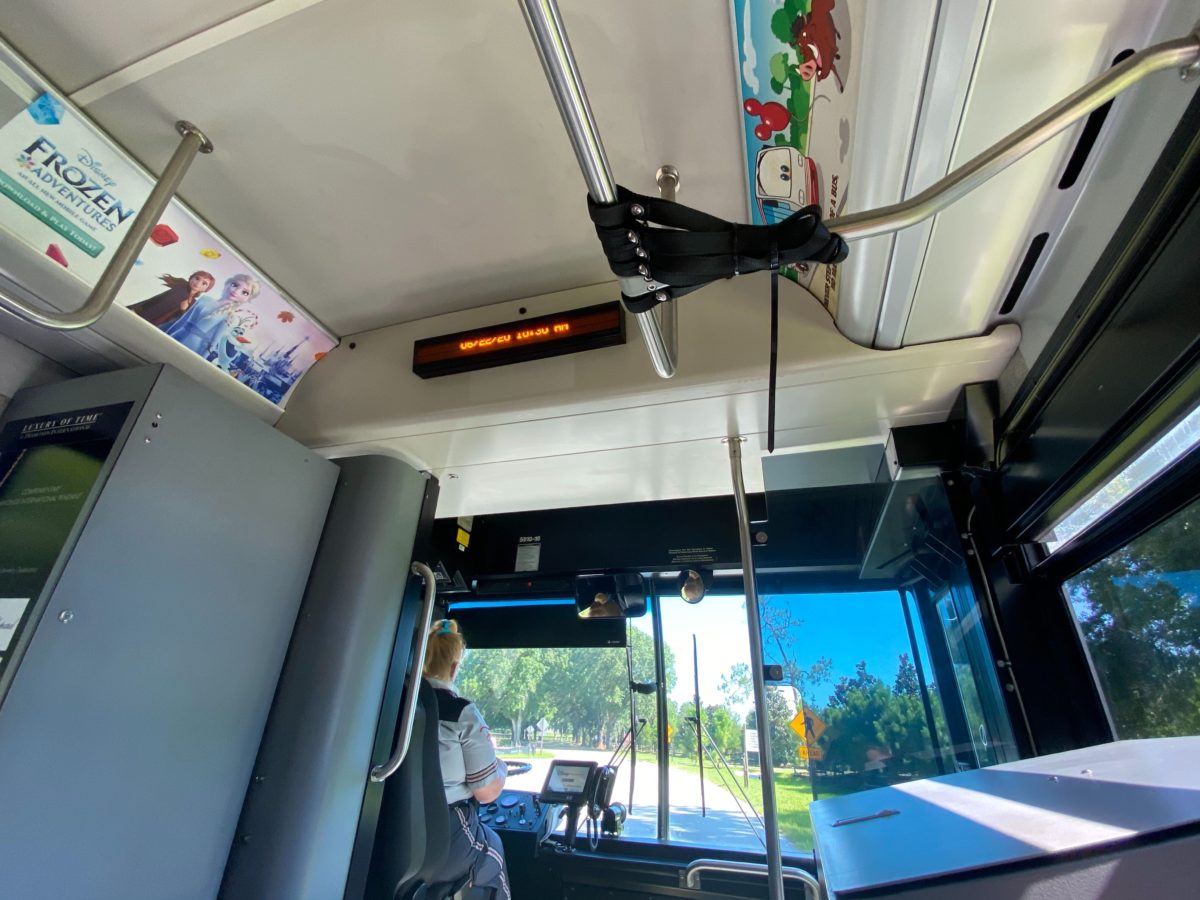 While there is no separation between the driver and bus guests, there is a transparent plexiglass barrier at the entrance to the bus.
Are you looking forward to taking your next socially-distanced bus ride at the resorts? Given the new seating modifications, buses won't be able to transport as many guests at a time, but given the limited capacity at the parks and resorts, we hope it won't be much of an issue.