Earlier this week, Disneyland Paris shared the news we've been waiting for, that it will be reopening the gates to its parks beginning July 15. With this announcement came lengthy details of the all-important health and safety protocols that will be in place throughout the parks and the hotels, similar to those we have seen in other reopened Disney resorts across the world.
Of of the most important guidelines which guests will have to adhere to is the physical distancing of no less than one meter between parties at all times. In order to help reinforce this requirement, images of new signage at the resort have been revealed, thanks to DLP Report on Twitter.
According to DLP Report, new social distancing markers have been placed on the ground throughout the resort. The markers in Disney Village are blue in color, whereas the ones in Disneyland Park are green and the ones in the Walt Disney Studios Park will be red. Let's take a closer look at the signs…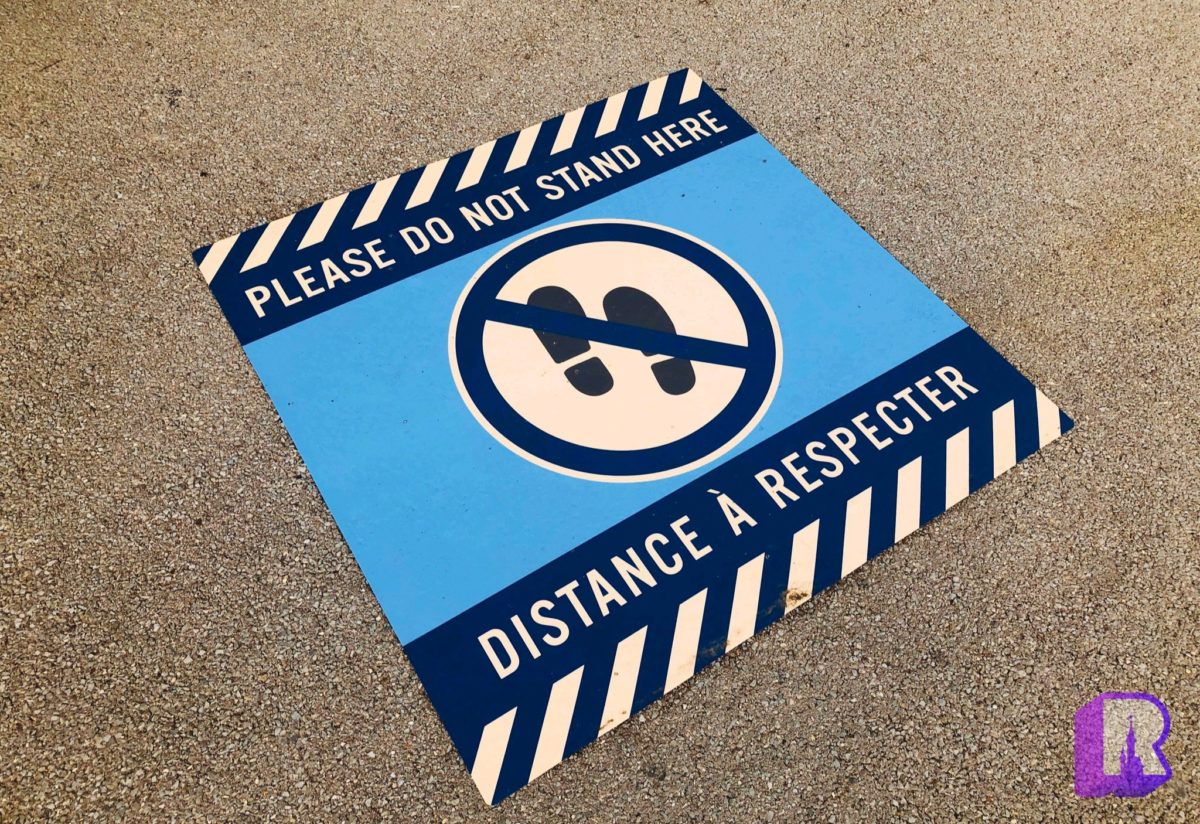 The bold floor markers clearly inform guests of where not to stand in both English and French.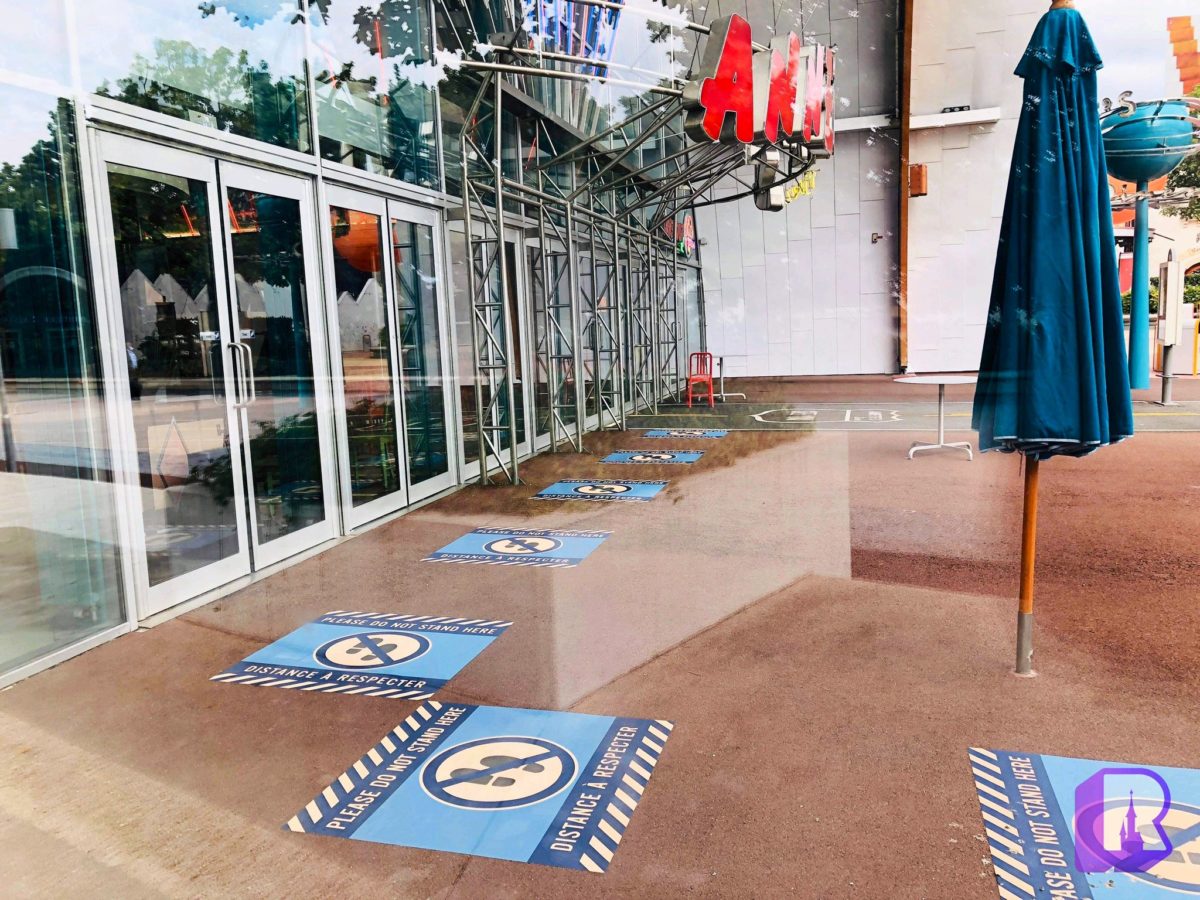 The markers can be seen forming lines leading up to Annette's Diner in Disney Village, ready to direct the socially-distanced queues upon reopening.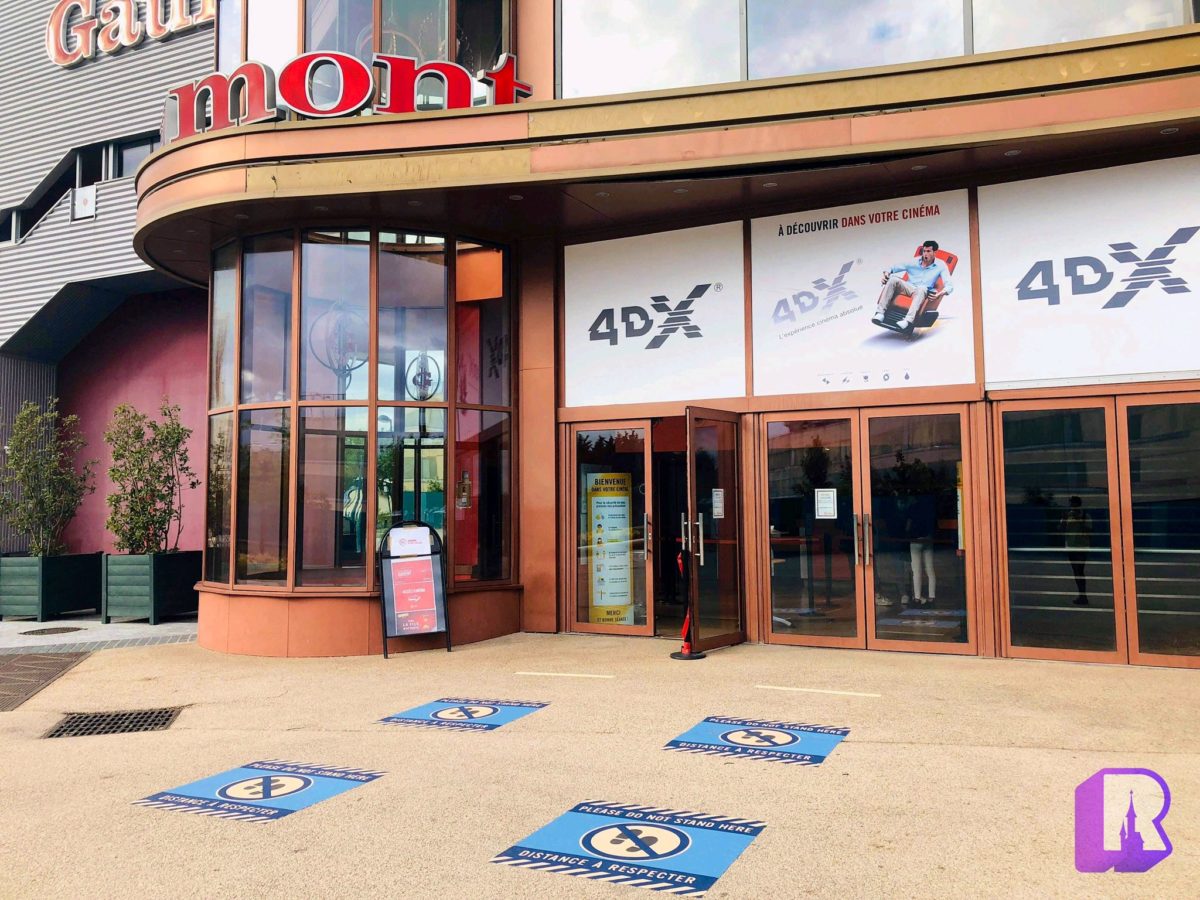 Will you be visiting Disneyland Paris when it reopens next month? If so, be sure to remember those all-important protocols put in place to keep guests and cast members safe!
See also: Disneyland Paris to Utilize Reservation System to Ensure Admission for Limited-Capacity Park Reopenings
Featured Image Credit: DLP Report