We are beyond thrilled to be back at EPCOT now that it's officially reopened to the public. We are having a blast making our way around the World Showcase! We are stopping by Karamell-Küche at the Germany pavilion to check out the health and safety measures being taken, and to hopefully pick up some delicious fresh caramel!
Upon entering, a sign reminds guests of health and safety measures.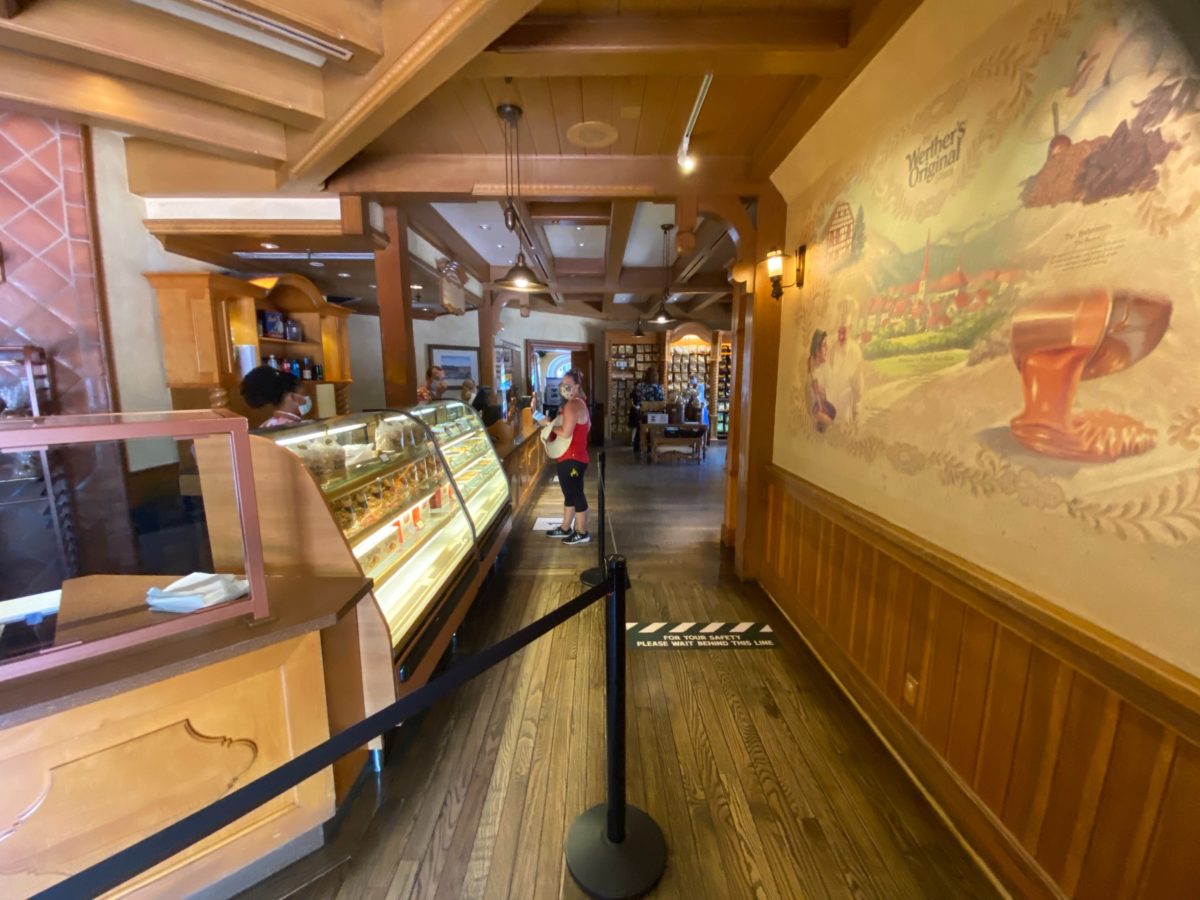 Social distancing markers are visible throughout the shop.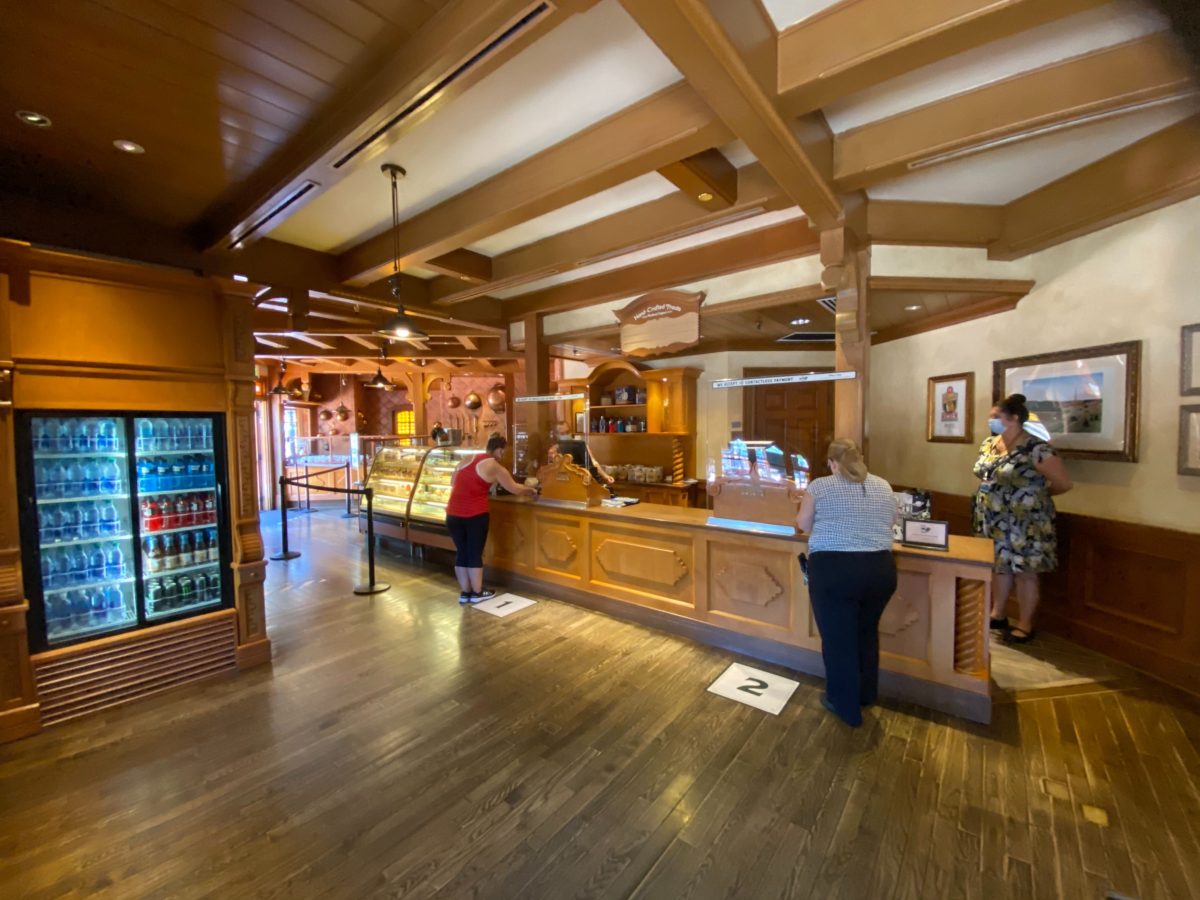 Plexiglass windows divide guests and Cast Members at the check-out station.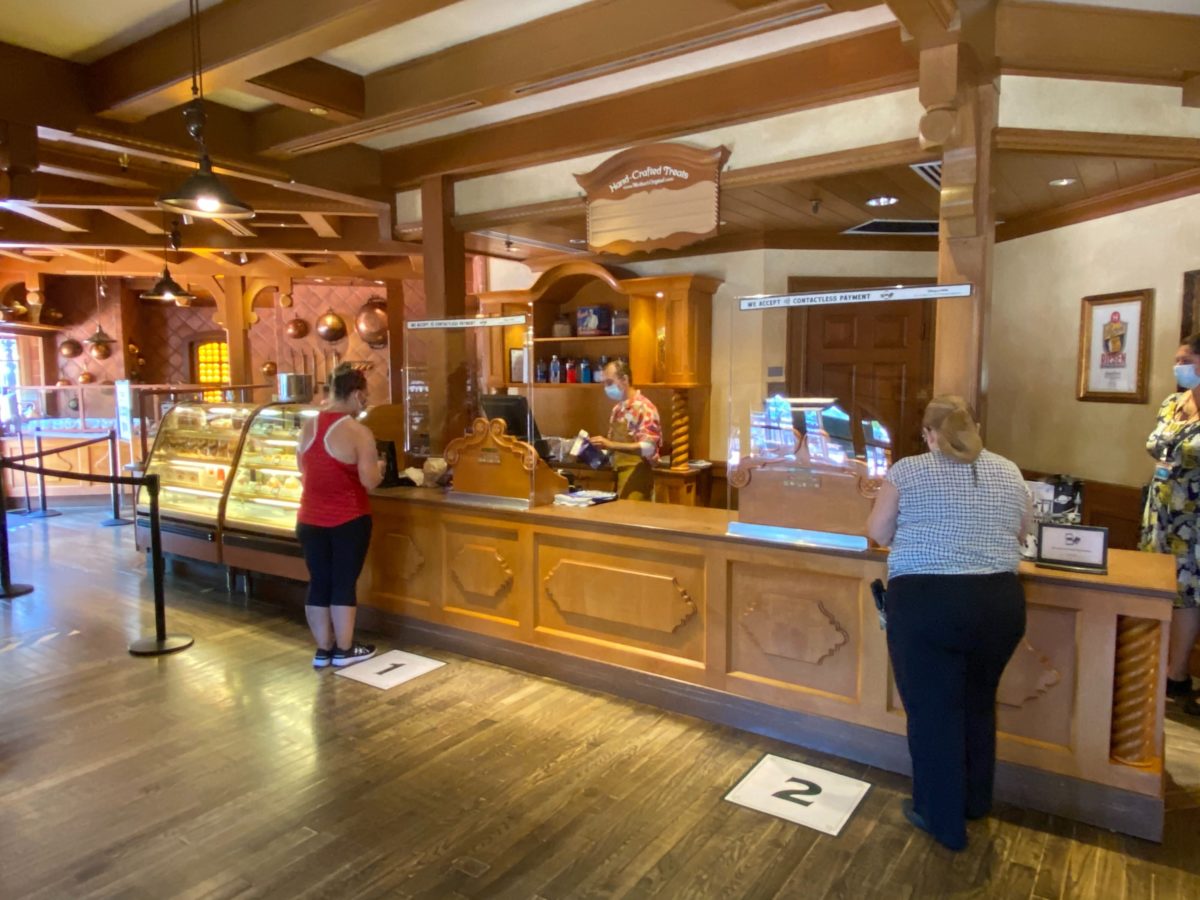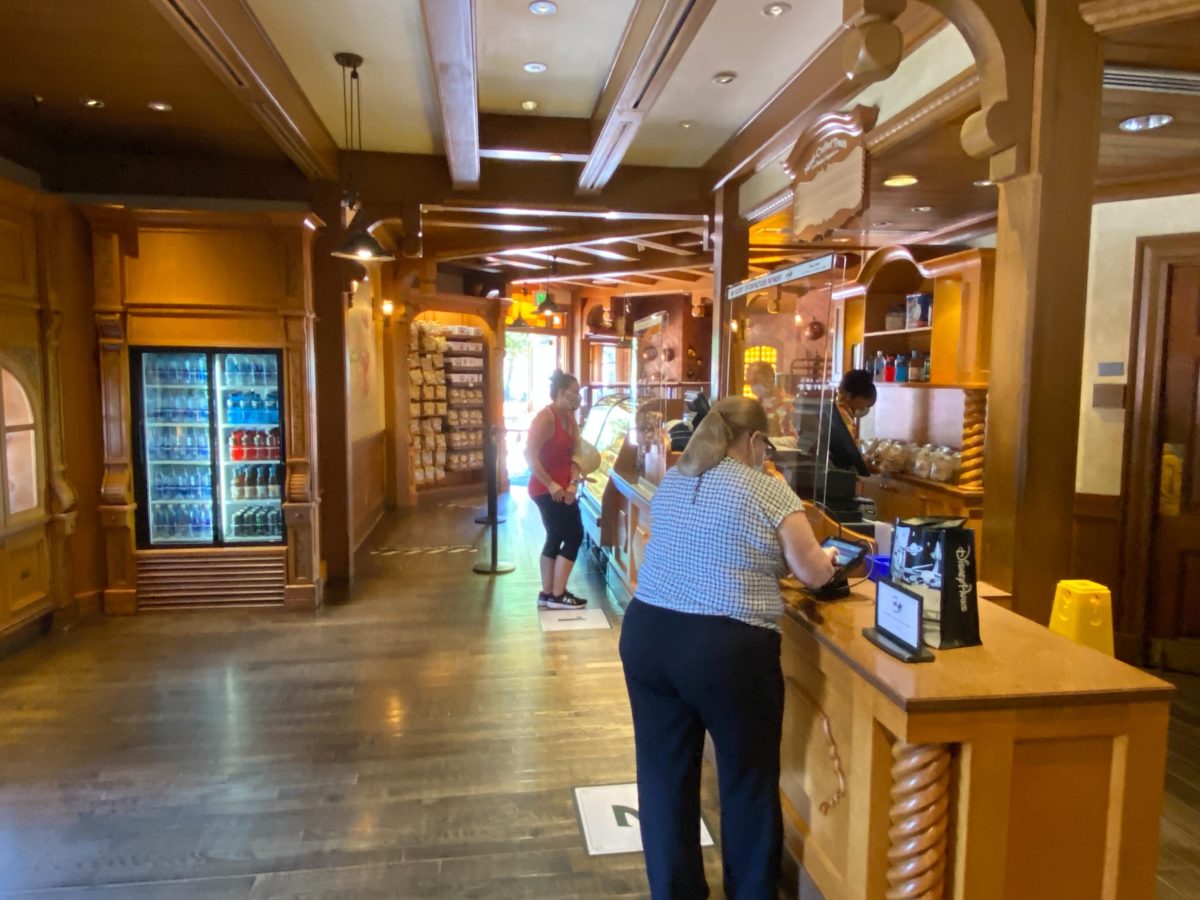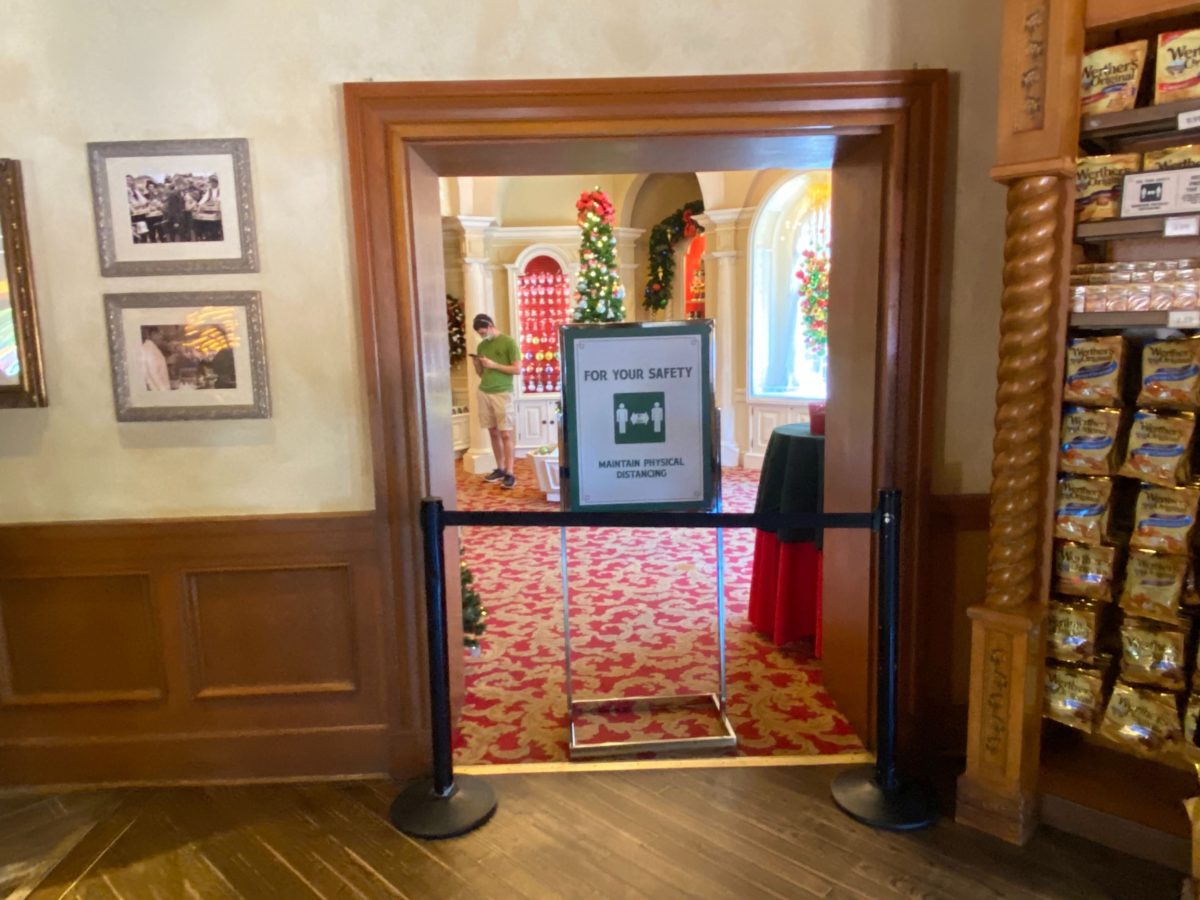 The connecting entrance to Die Weihnachts Ecke in the Germany pavilion is closed to ensure social distancing.
Join us as we continue to explore EPCOT and Hollywood Studios during their phased reopenings over the next few days!