Welcome back to the Magic Kingdom! It sure does feel good to be back in the park on this lovely sunny day, and we're thrilled to have you along with us. In preparation for the park's official reopening on Saturday, we have been exploring the lands and taking note of all the new park protocols following the COVID-19 pandemic, including, but not limited to social distancing and increased health measures. Next up, we're heading to Fantasyland to celebrate our unbirthday at the Mad Tea Party, so let's go for a spin and see what's new…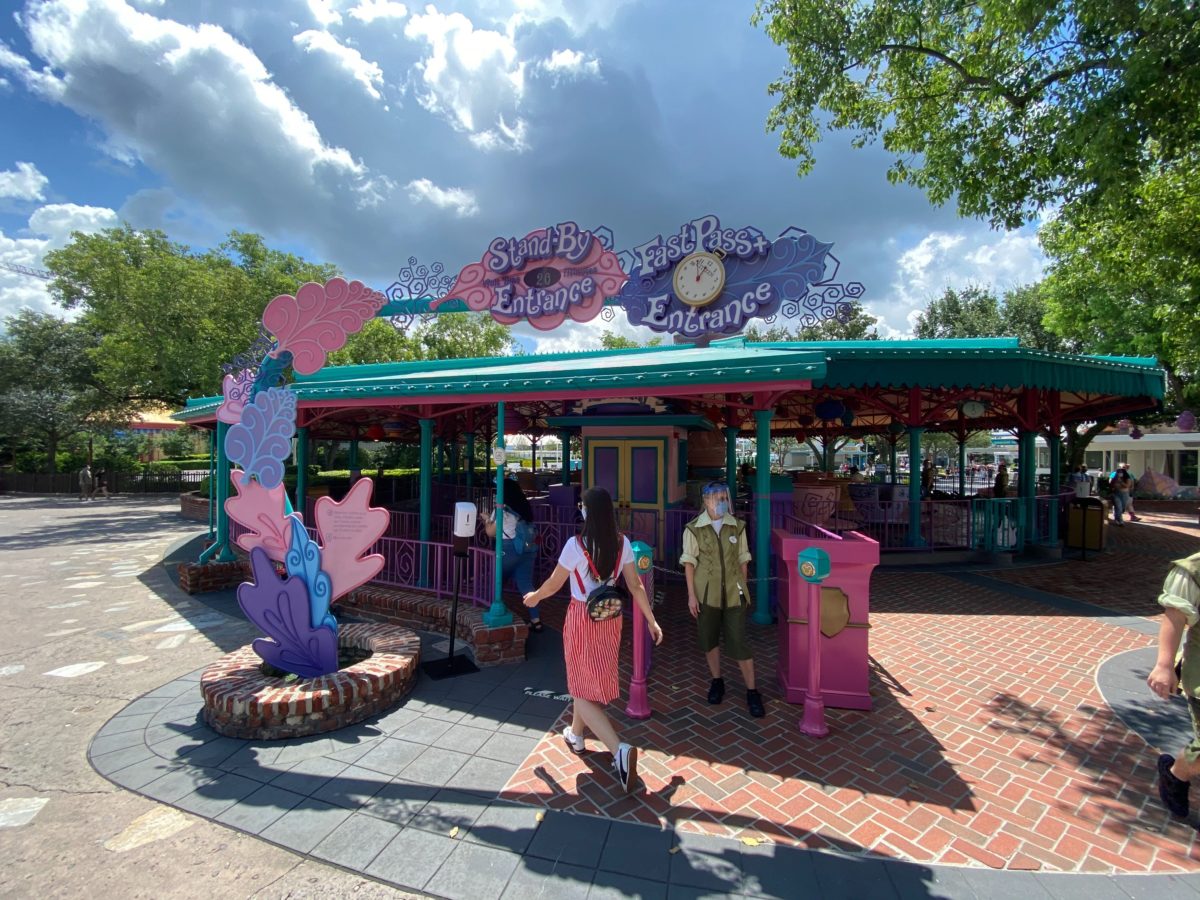 It's good to be back at this classic, colorful ride, which has a short wait time, to boot.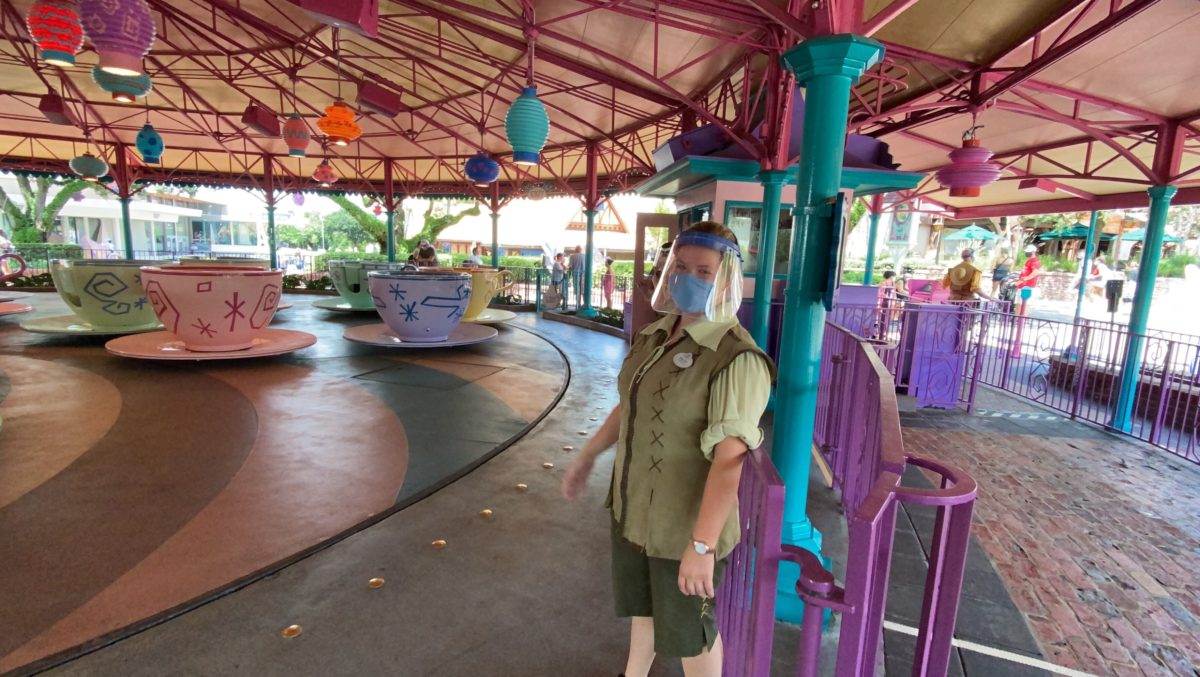 Upon entering the ride, a cast member equipped with both a face mask and face shield is here to welcome us.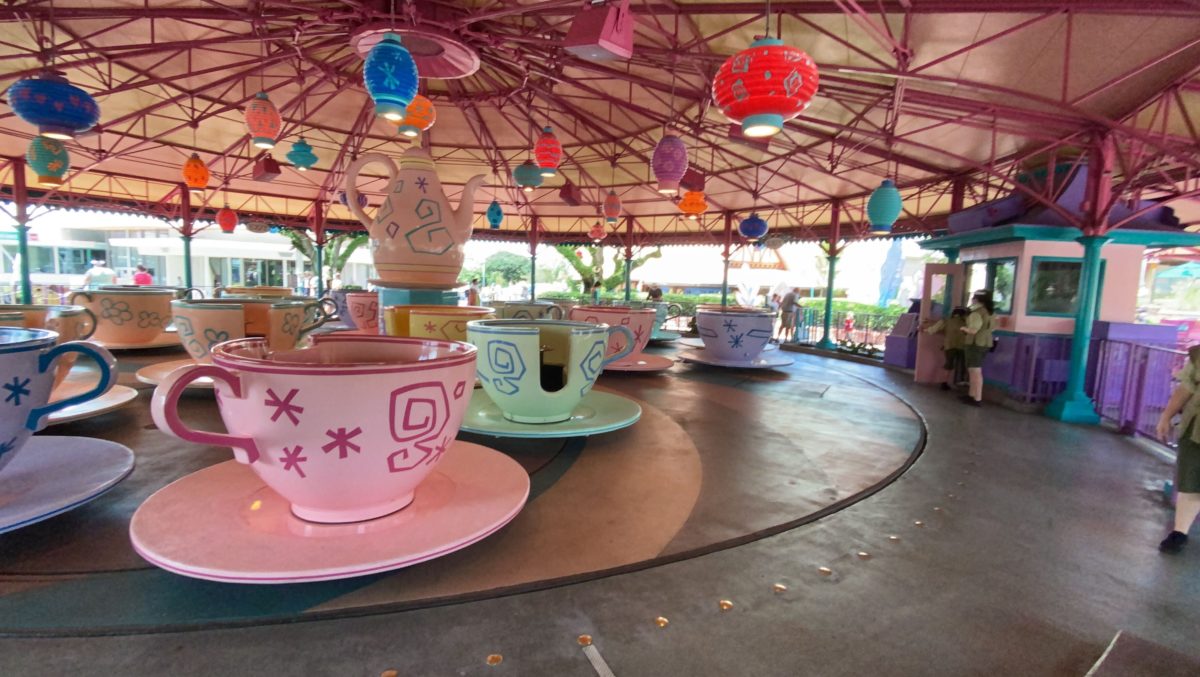 The good thing about Mad Tea Party is that the teacups on the attraction are already set up for social distancing, so that concern isn't particularly a bother while the ride is active. What is important to remember, however, is that the circular plate in the middle of each teacup is a high-touch point, since guests will need to hold on to that to fully experience the spinning of the attraction.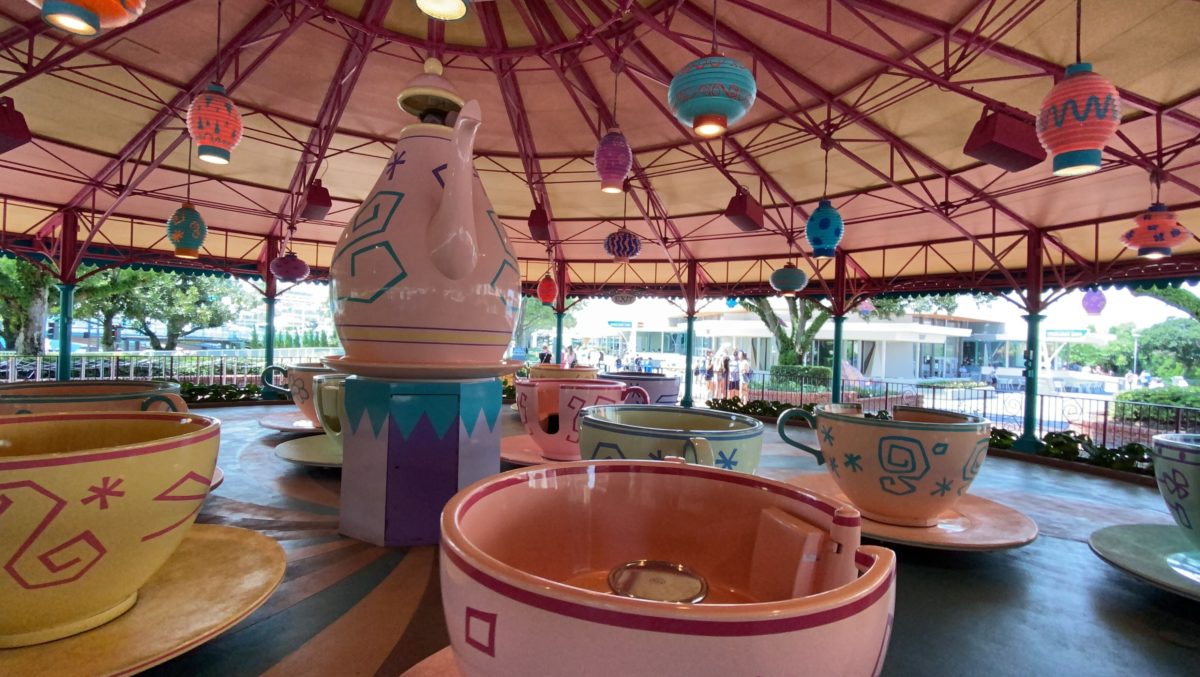 In the ride itself, there is little to point out which is different, meaning that the looming reminder of COVID-19 isn't all that apparent during your tea-time spin.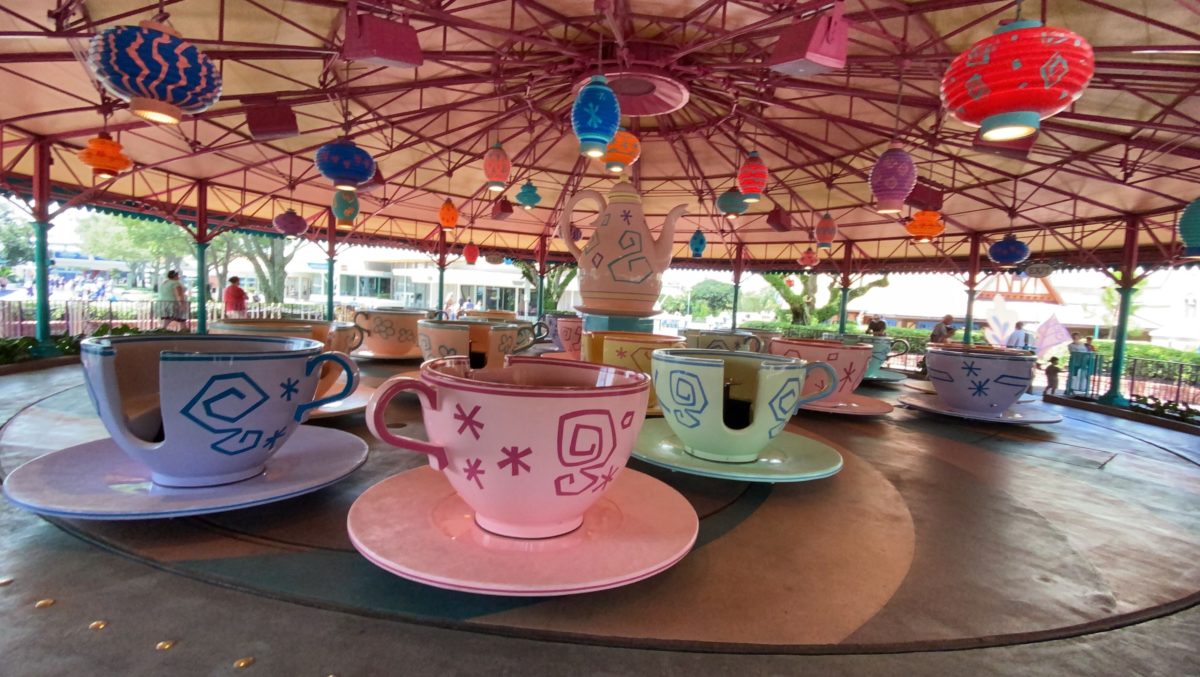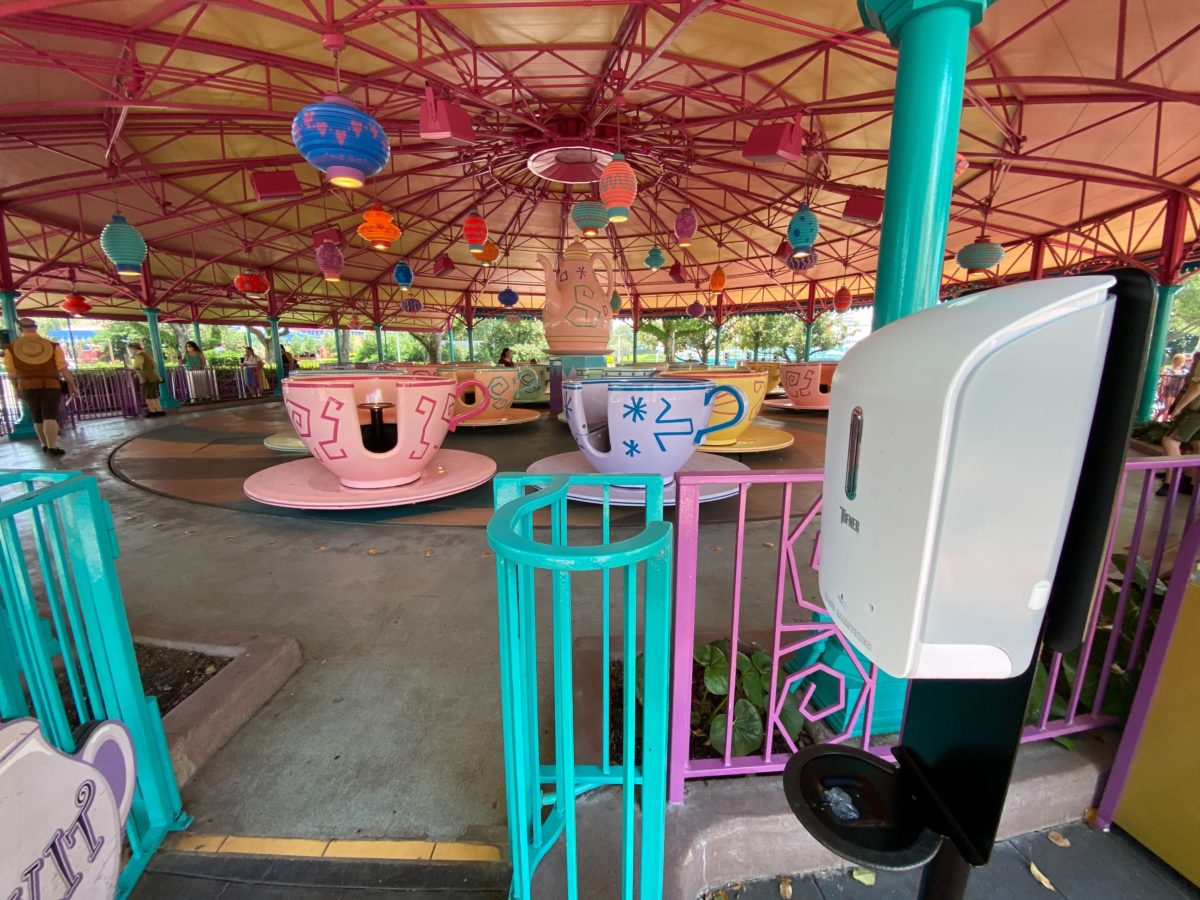 A hand sanitizer dispenser is available for guests entering and leaving the attraction. Although located all across the park, this is particularly handy here at the Mad Tea Party location, since the teacups are not being wiped down by cast members after each spin, despite being high touch points.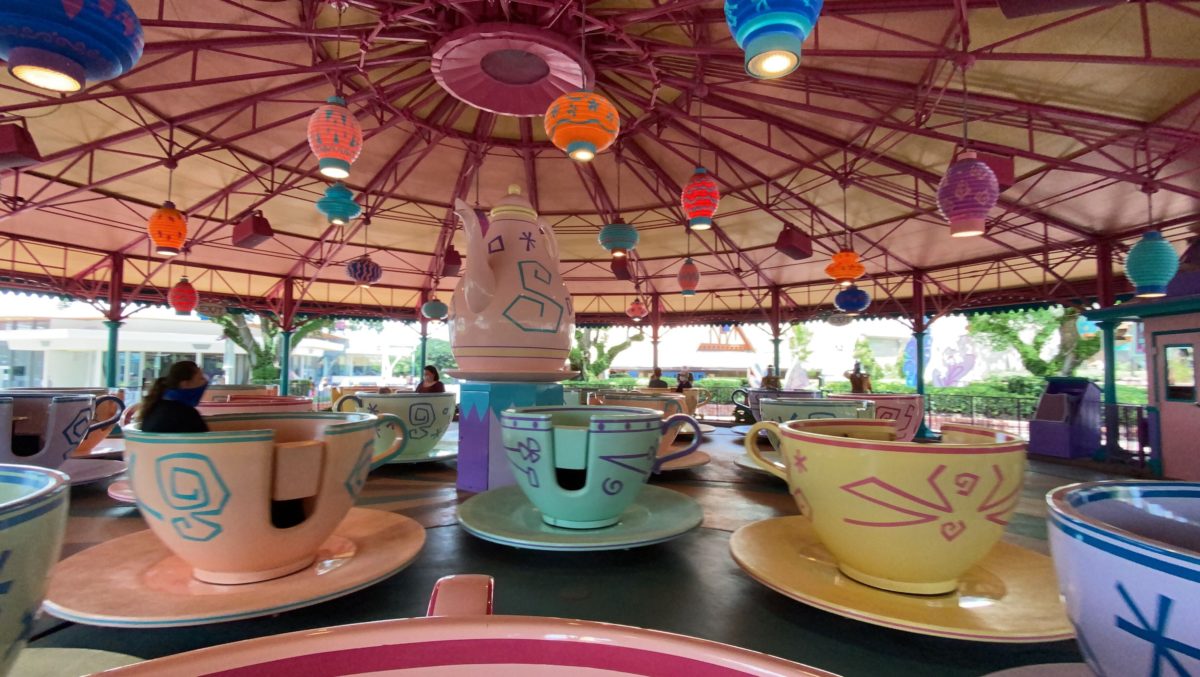 Thank you for joining us for a spin on the teacups! Which attraction are you most excited to return to once you head back to the Magic Kingdom?