Welcome back to the Mickey Shorts Theater, an extension of the fun at Mickey & Minnie's Runaway Railway in Disney's Hollywood Studios! We were looking for a spot to stay out of the rain and decided to pop in here to watch a few fun shorts in the meantime!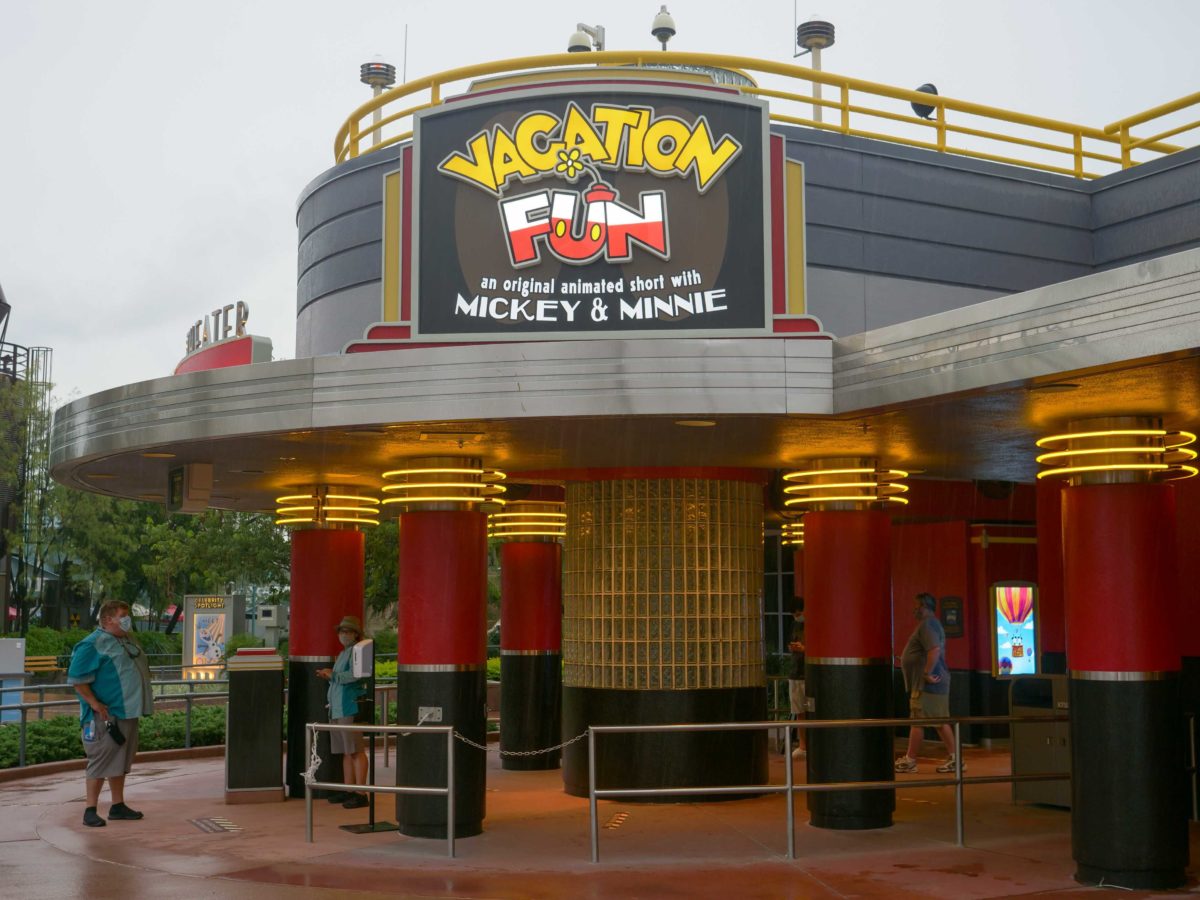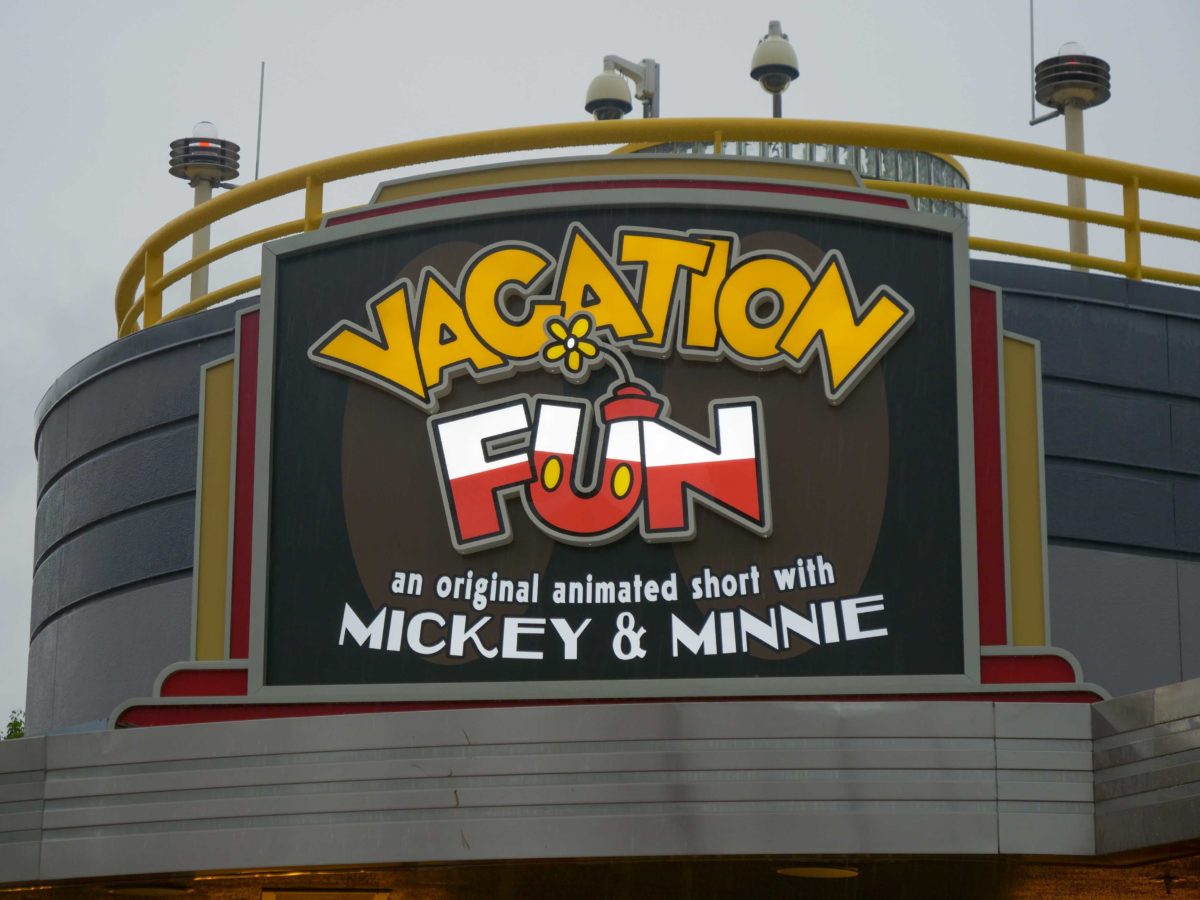 The marquee brightly displays the original animated short, "Vacation Fun," which celebrates Mickey and Minnie's favorite vacation memories, plus a few new adventures! "Vacation Fun," which is exclusive to Disney's Hollywood Studios, features new animation and clips from favorite Mickey shorts, including Panda-monium, Couples Sweaters, Potatoland, Croissant de Triomphe, Entombed, Dumb Luck, Al Rojo Vivo, Yodelburg and Outback at Ya!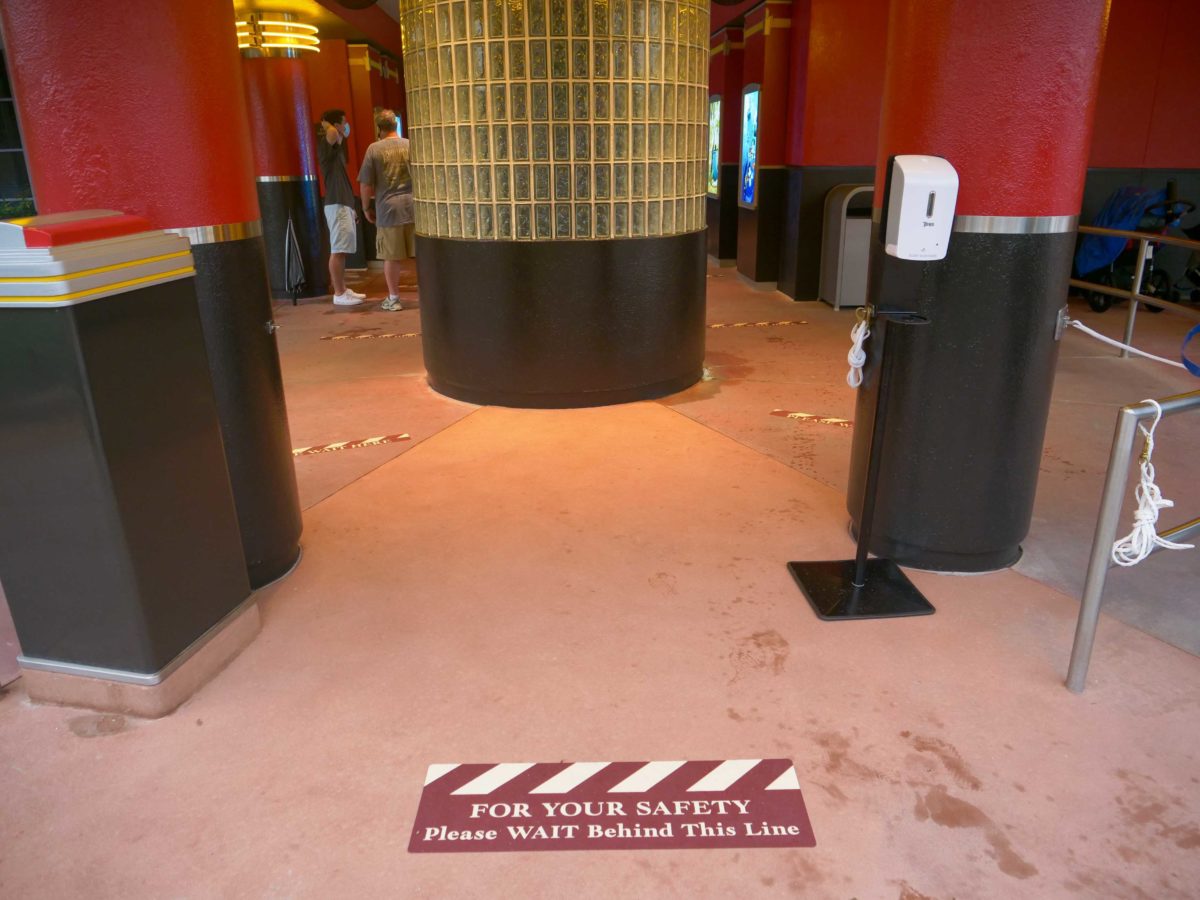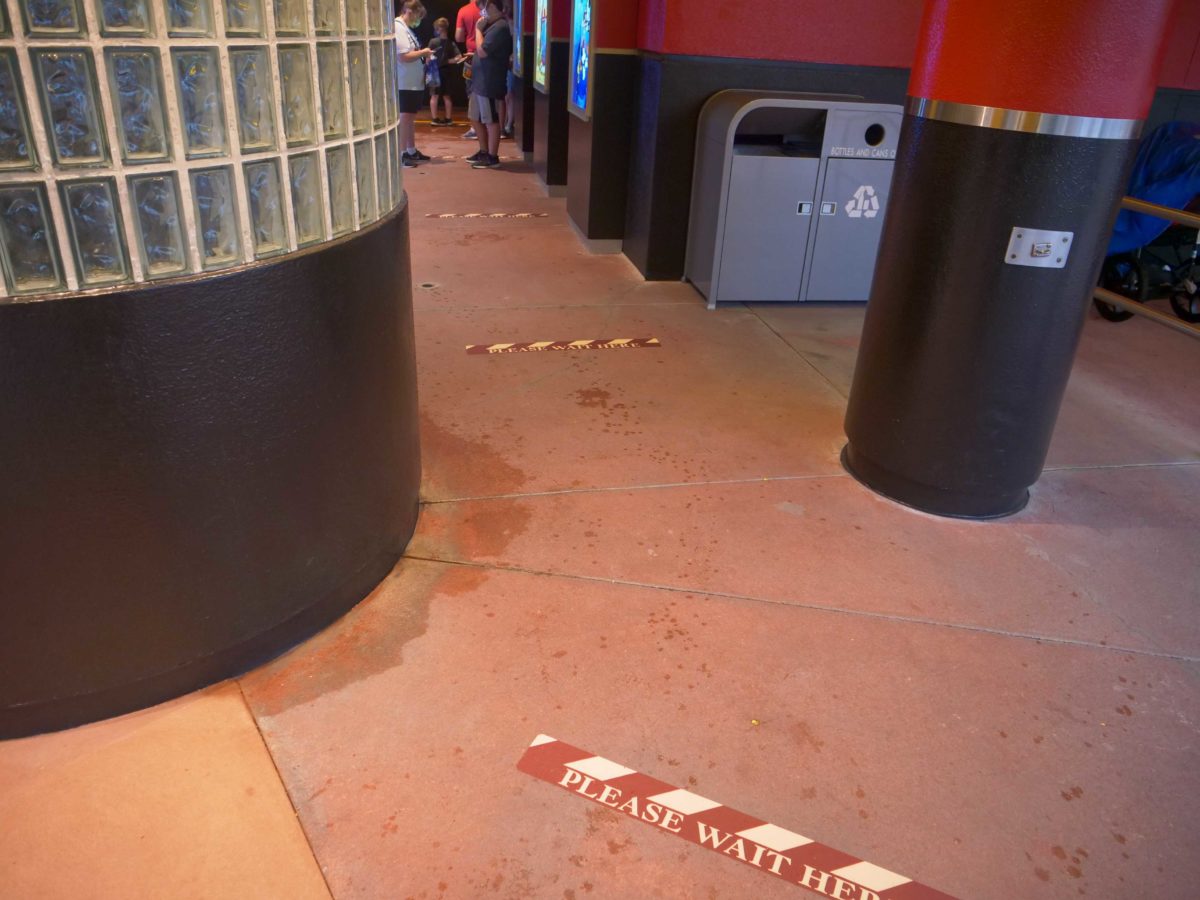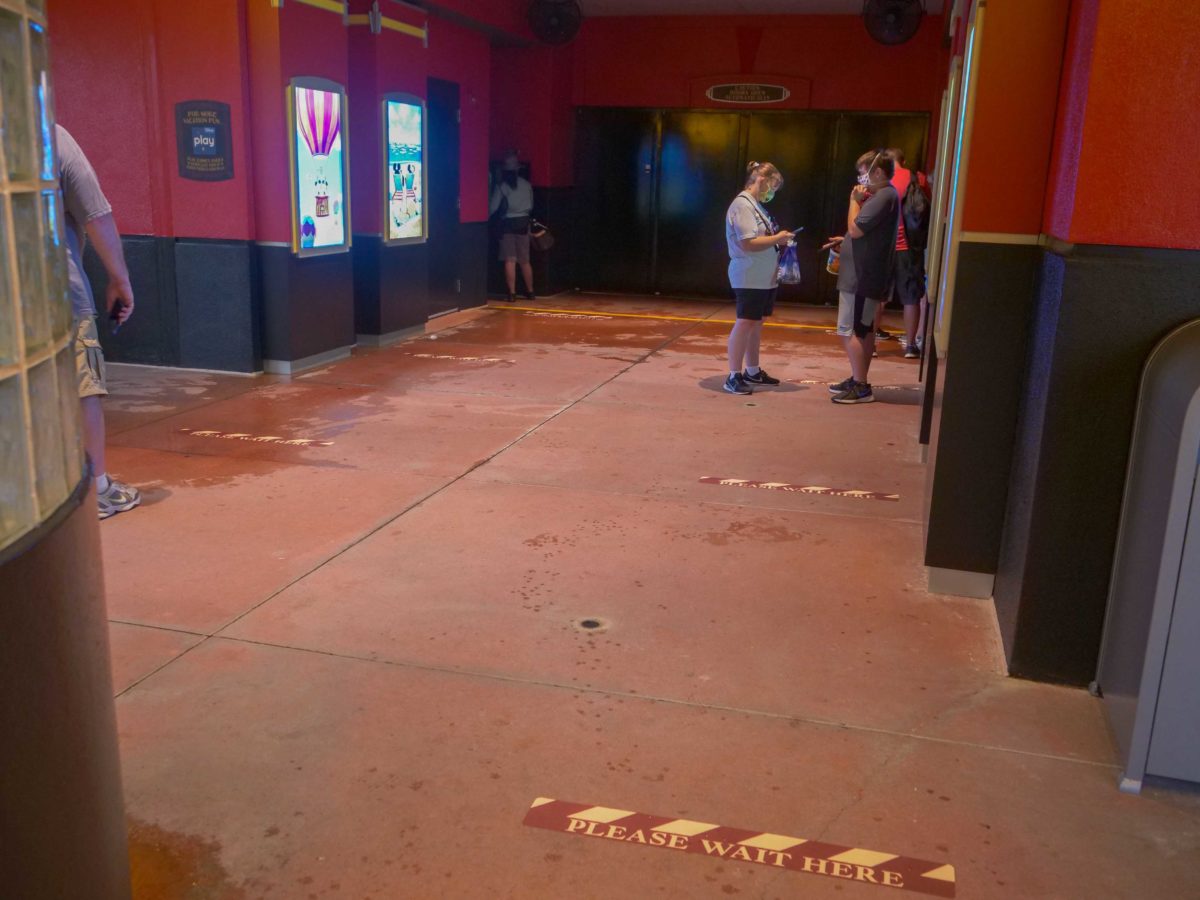 Social distancing markers and hand sanitizer stations are set up underneath the overhang for guests as they wait to enter.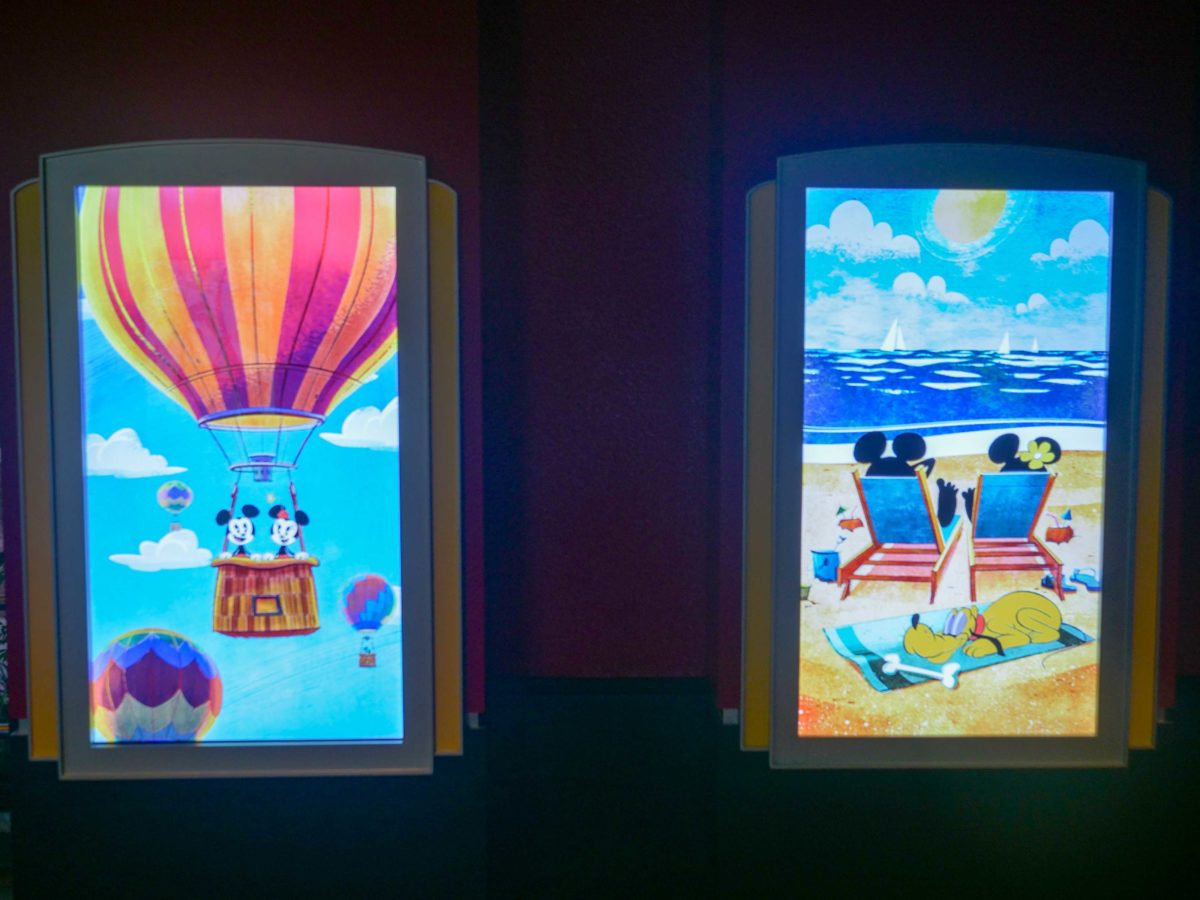 Fun digital posters show Mickey and Minnie (and Pluto!) enjoying various vacation fun activities.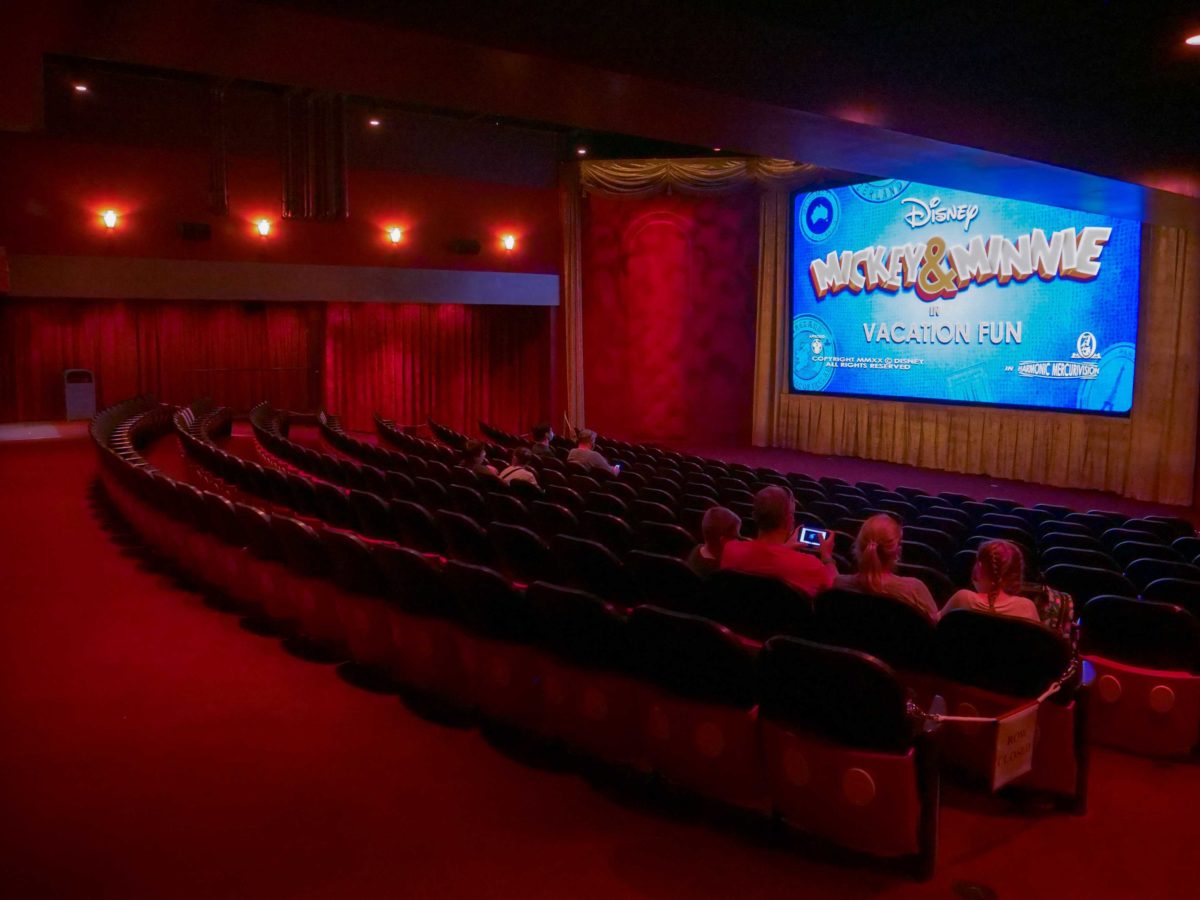 Once inside the theater, guests will notice that there's plenty of seats, even with rows and seats marked off to ensure social distancing.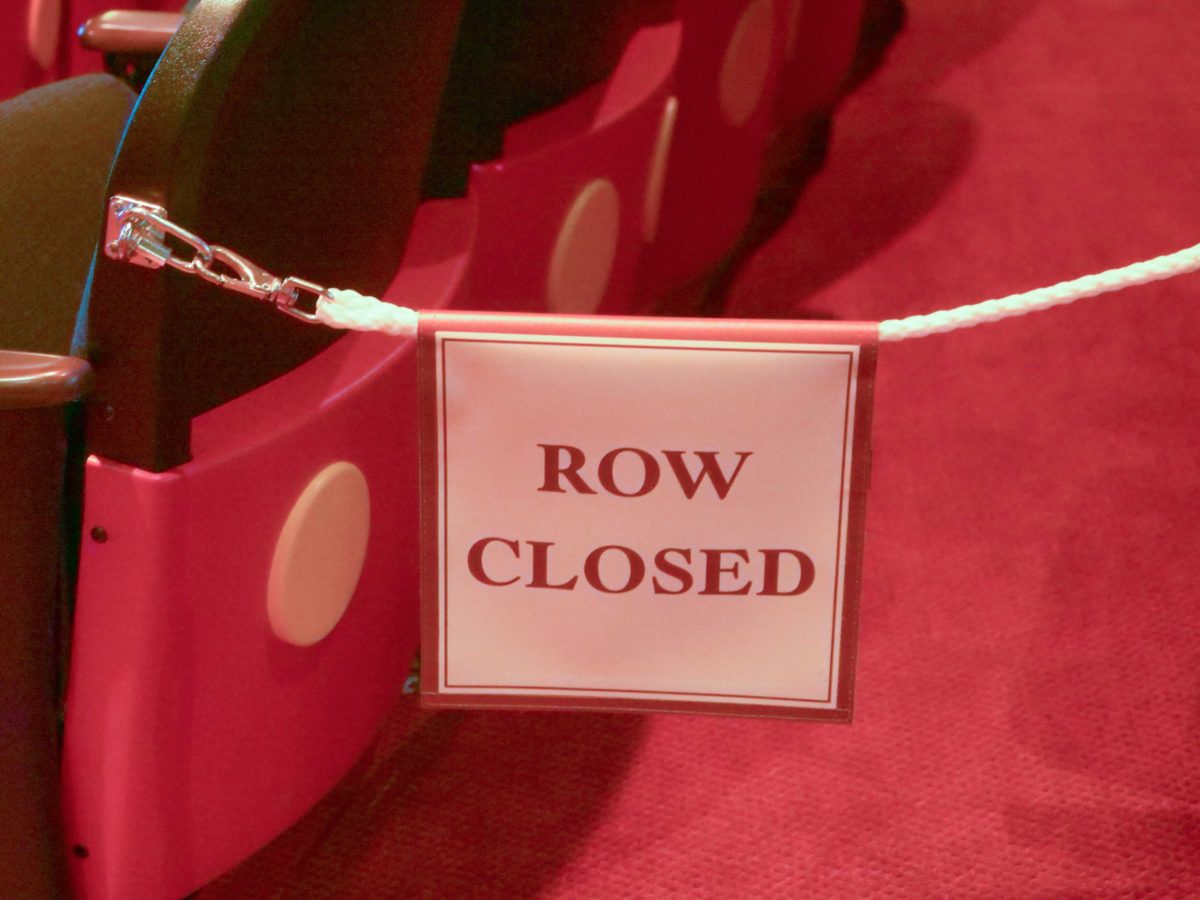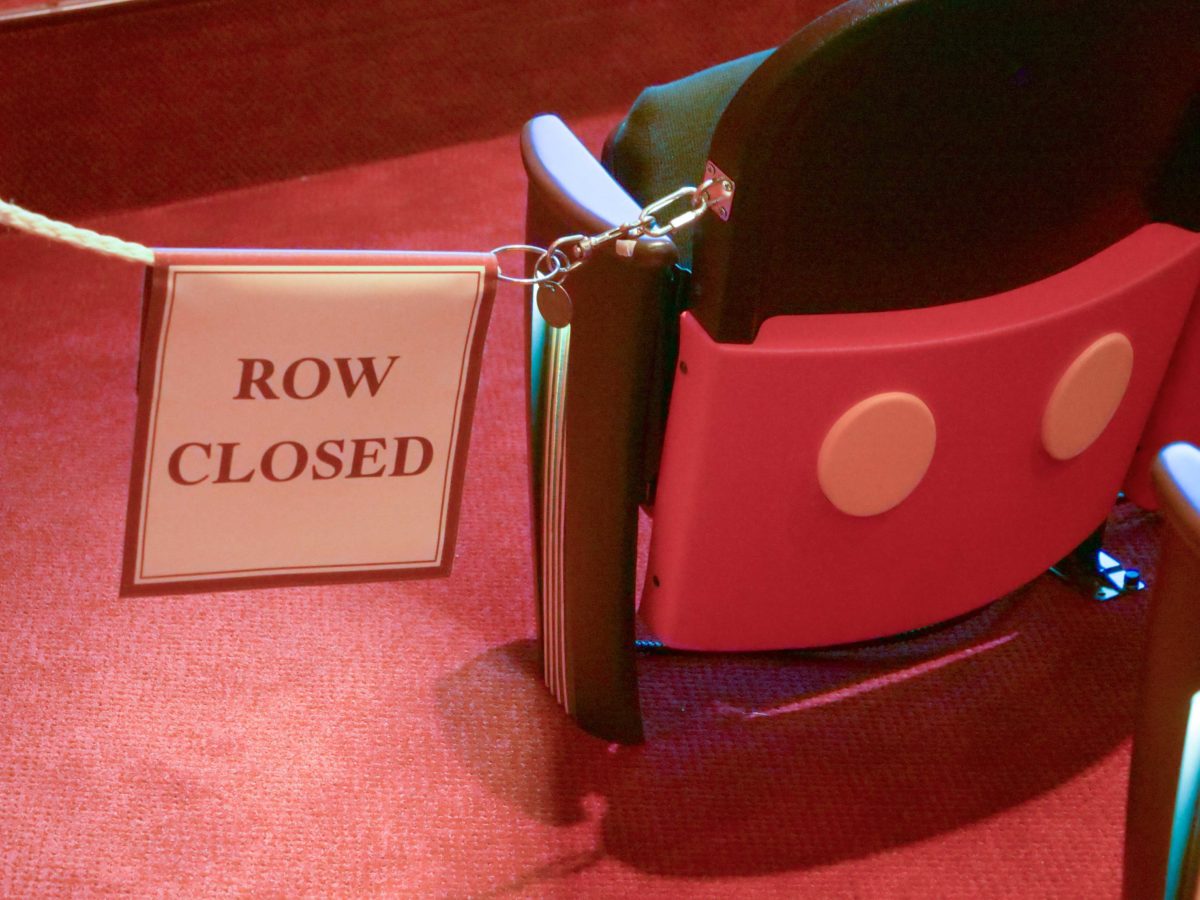 Every four seats then leads to three seats marked off, with a closed row in between. You may have to set separately if you're a larger party.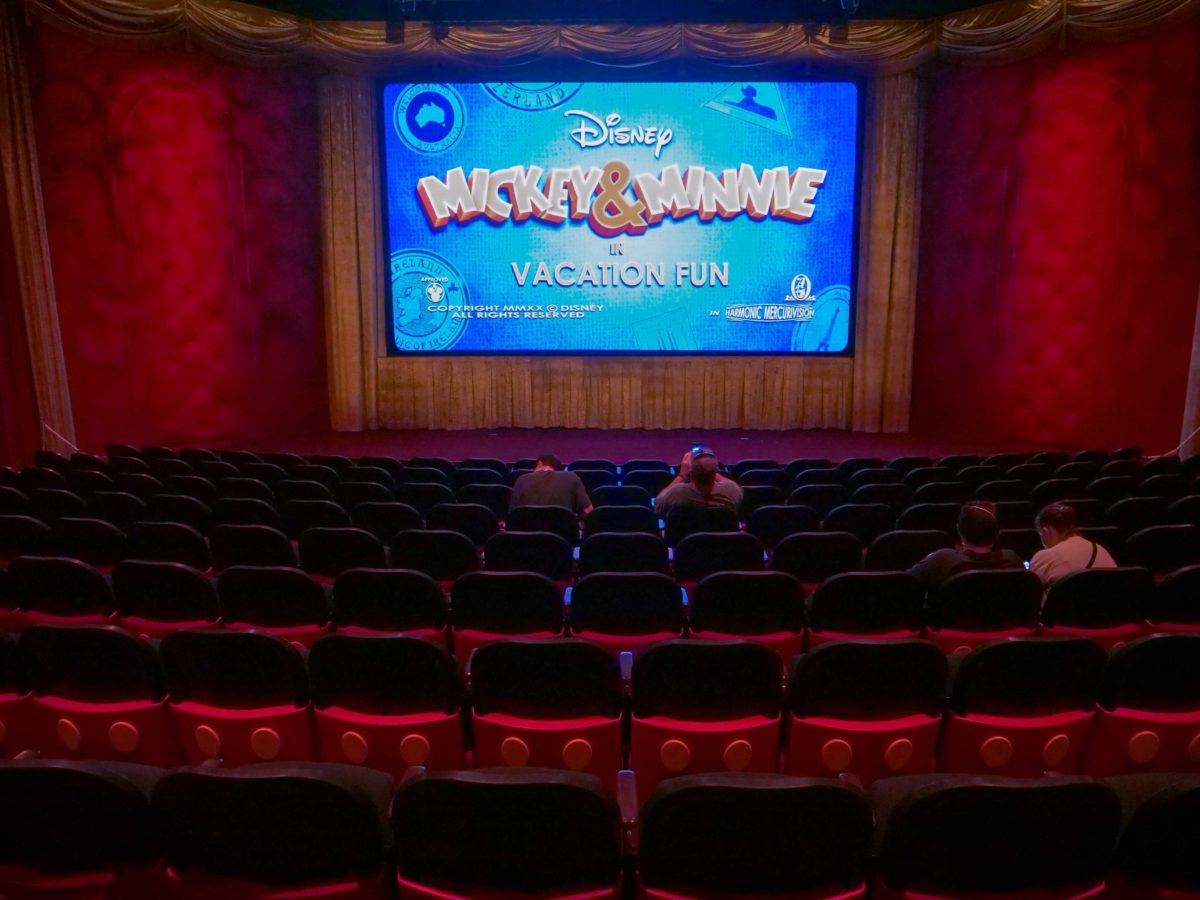 You can then sit back and enjoy the air conditioning and dark theater while watching the shorts. Do note that face masks must stay on for the duration of the show.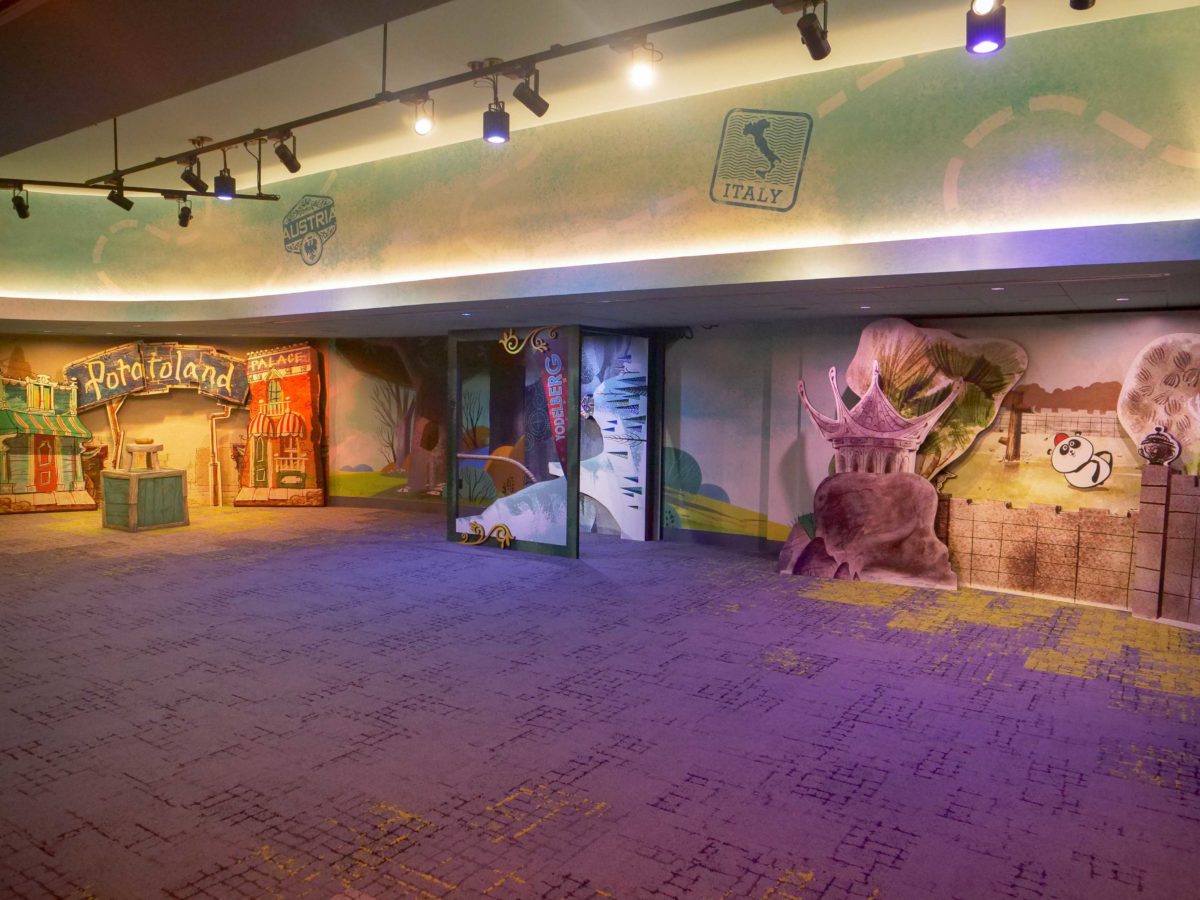 Once guests exit, you can still grab some fun photos with life-sized scenes from the cartoons that were just shown.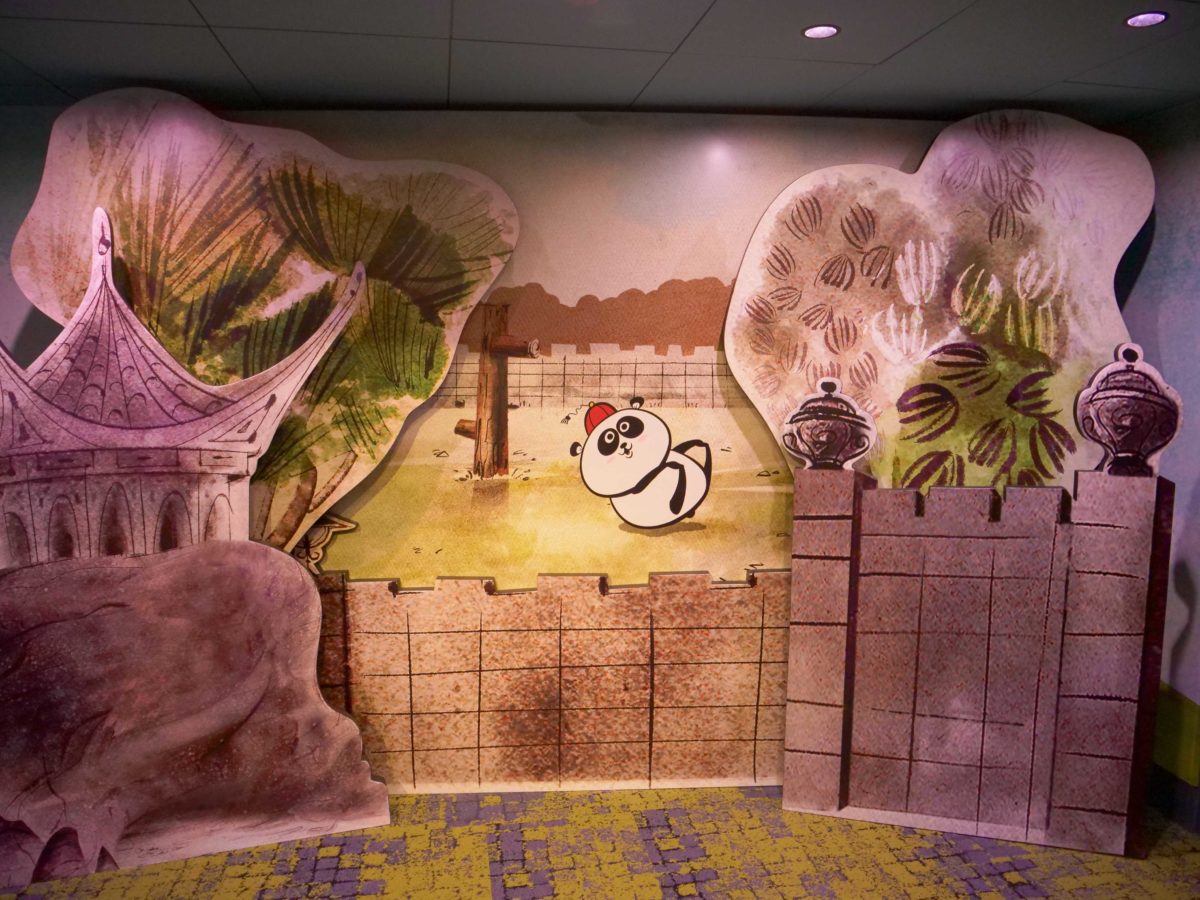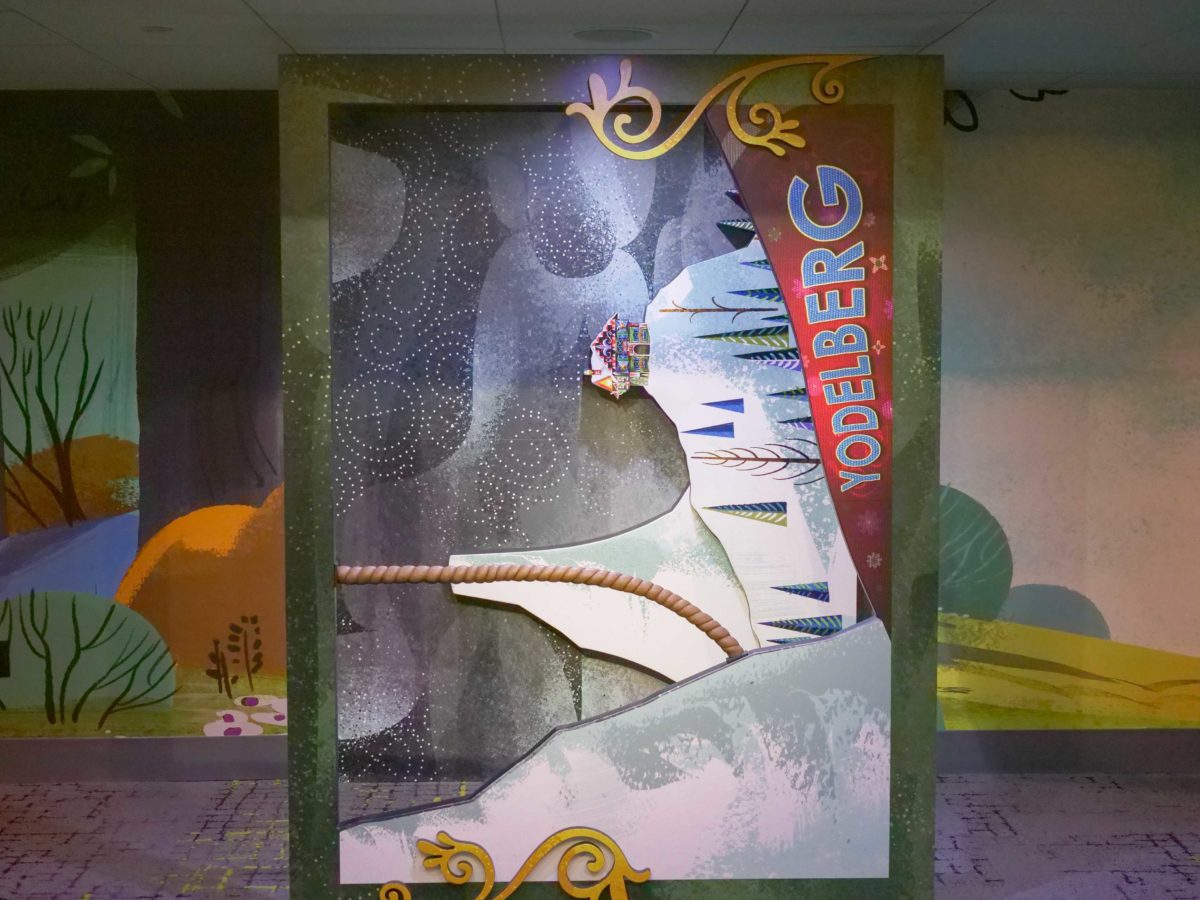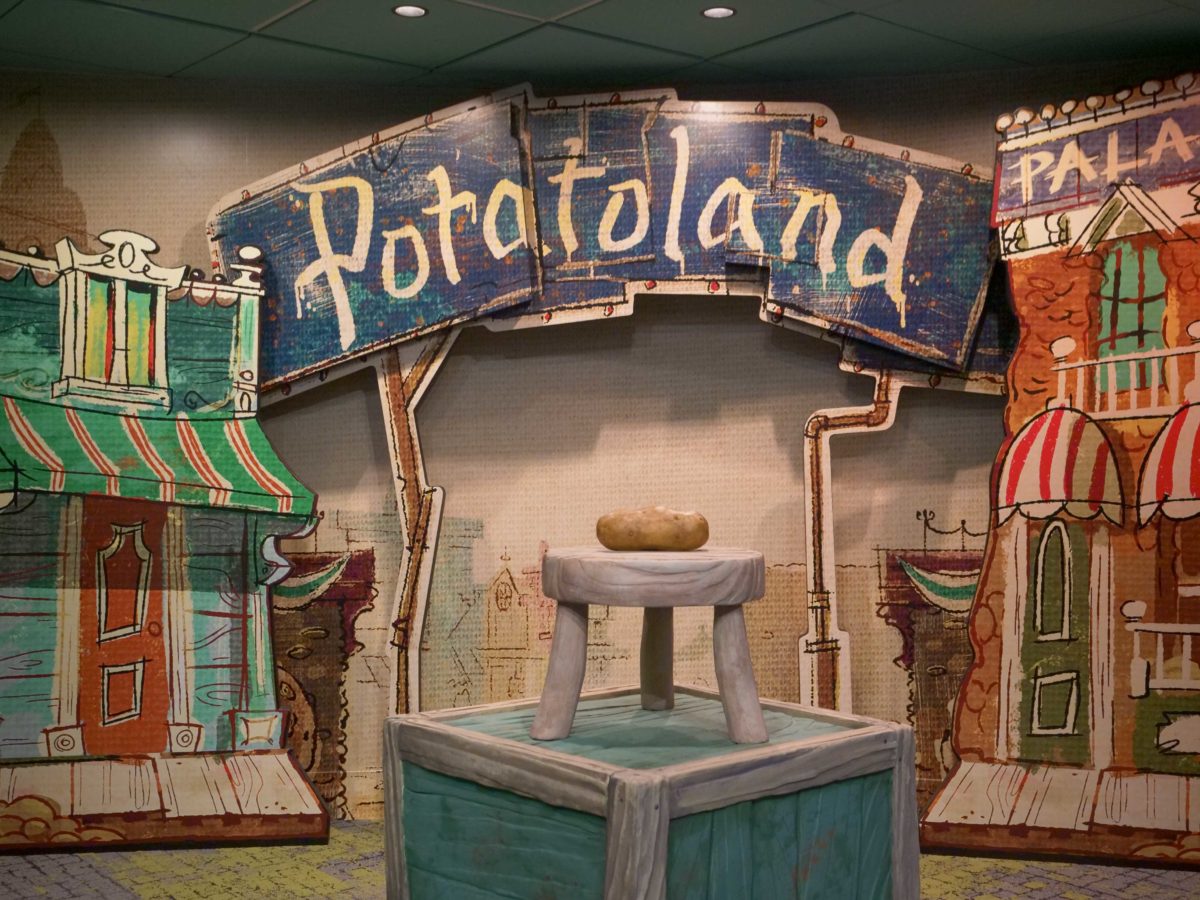 Existing shorts from the Mickey Mouse television series that are being used in the post show photo experience are Yodelburg, Potatoland, Entombed and Panda-monium. We did notice that there weren't any PhotoPass photographers available in this area, so be ready to make the most of your camera's self-timer for the best photos!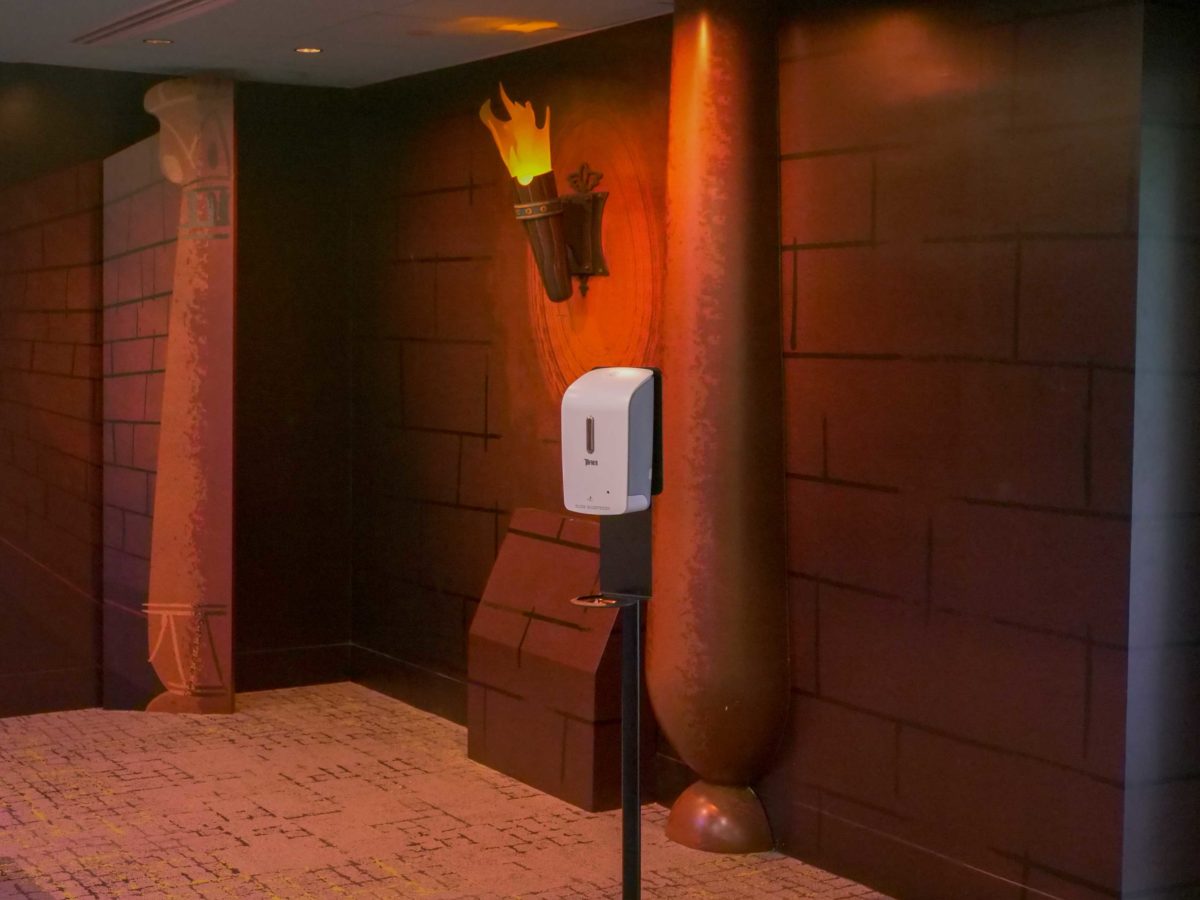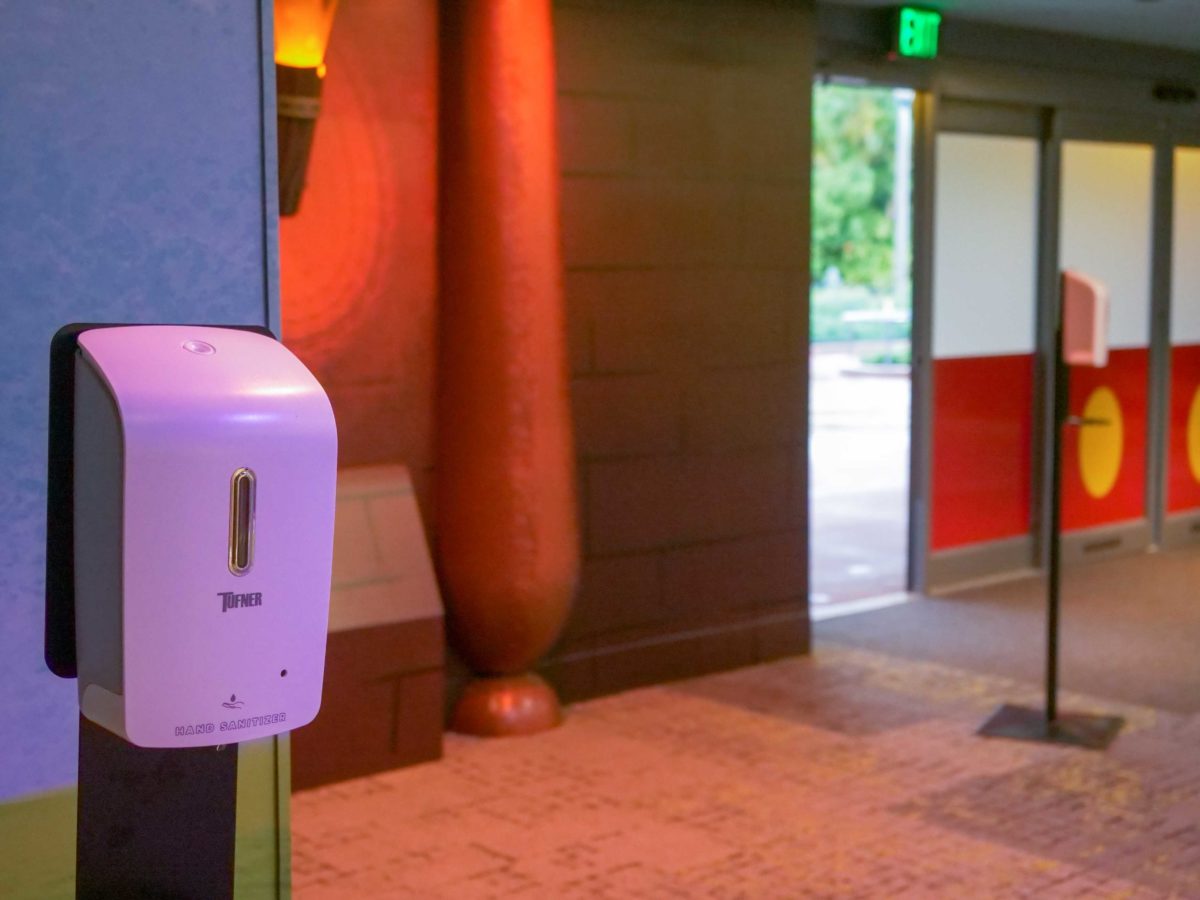 Hand sanitizer stations are placed throughout and right by the exit doors before you head back out into the park.
Will you be stopping in to watch a few shorts and grab some fun photos the next time you're at Disney's Hollywood Studios? Let us know in the comments!