This post may contain affiliate links; please read the disclosure for more information.
Whether you're smuggling coaxium or just need something to carry your regular bounty, Loungefly has the hunk of junk for you. Featuring the iconic Millennium Falcon from the Star Wars franchise, this backpack is sure to be a favorite among adults, kids, and scruffy lookin' nerf-herders alike.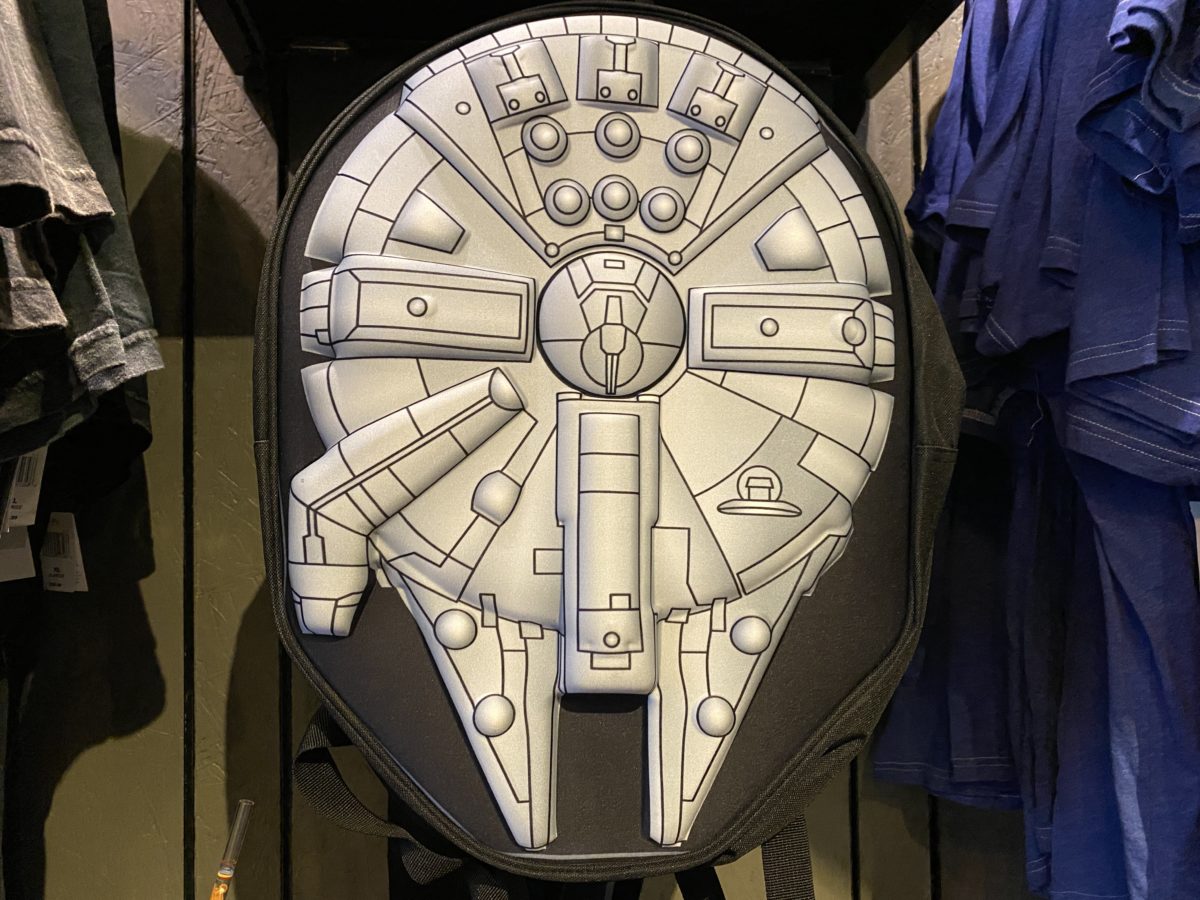 The front of the bag is a rigid shell, formed to the contours of the ship. While the colors and detailing remain fairly basic, the interesting shaping make up for it, giving this bag a unique look.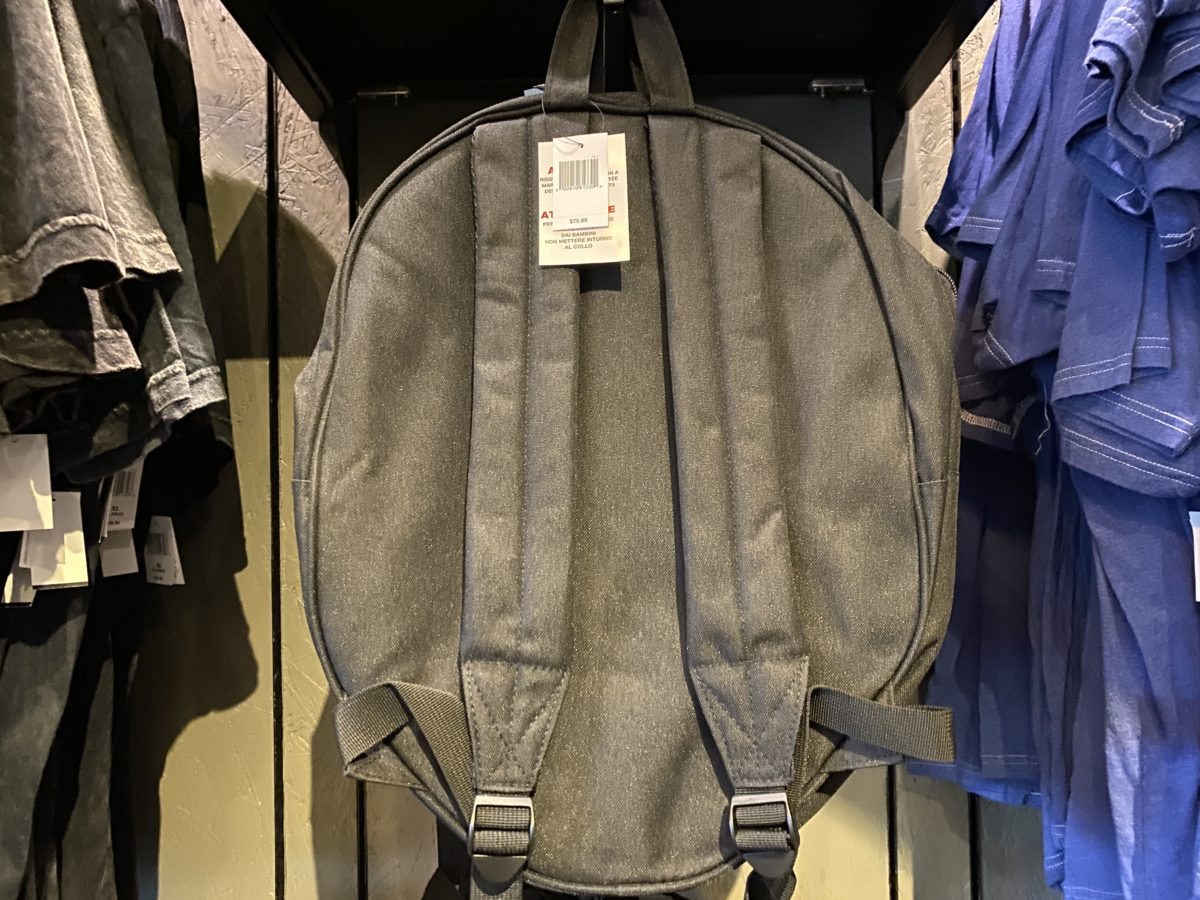 The body of the bag is standard school backpack type nylon material, with padded adjustable shoulder straps.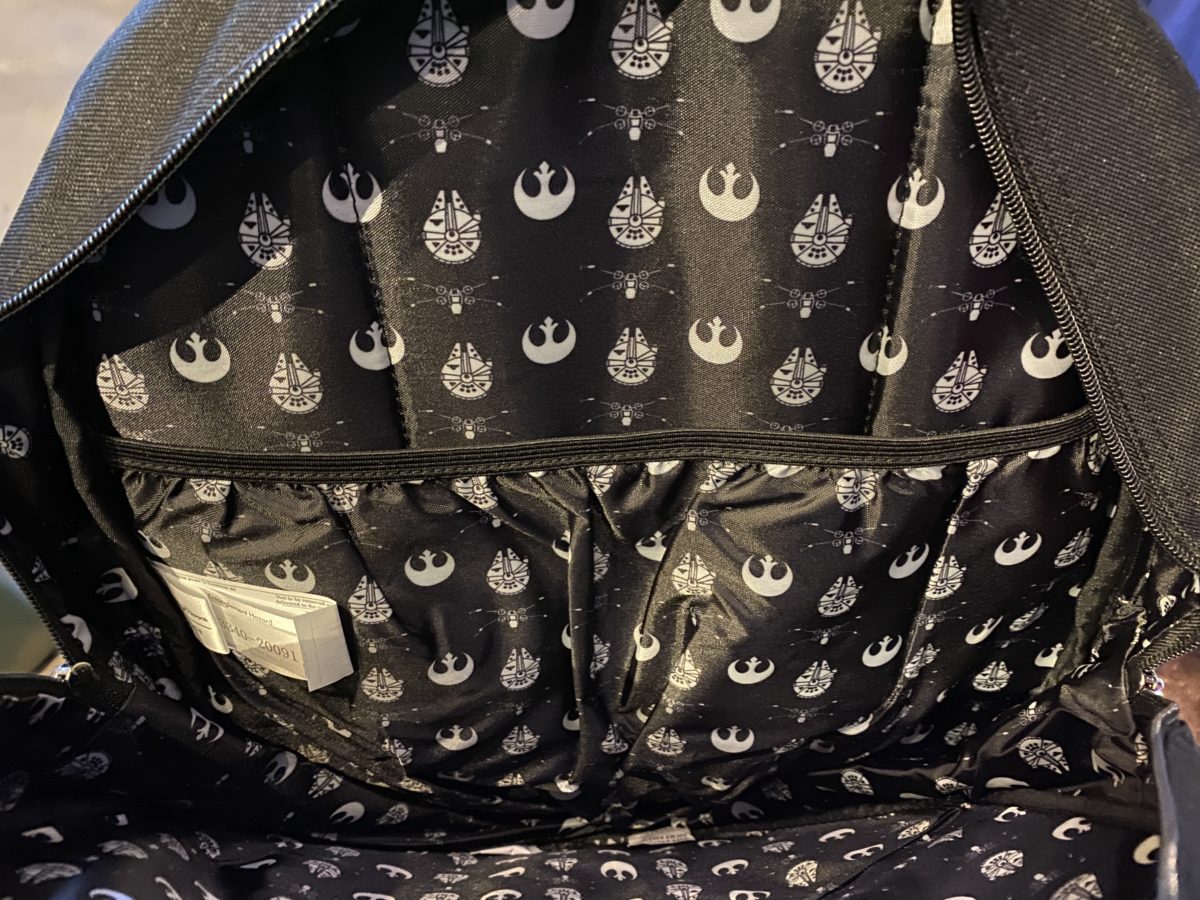 The inside print features icons of the Millennium Falcon, the Rebel insignia, and a TIE Fighter. Along the back of the bag is a padded pocket, suitable for a tablet or small laptop.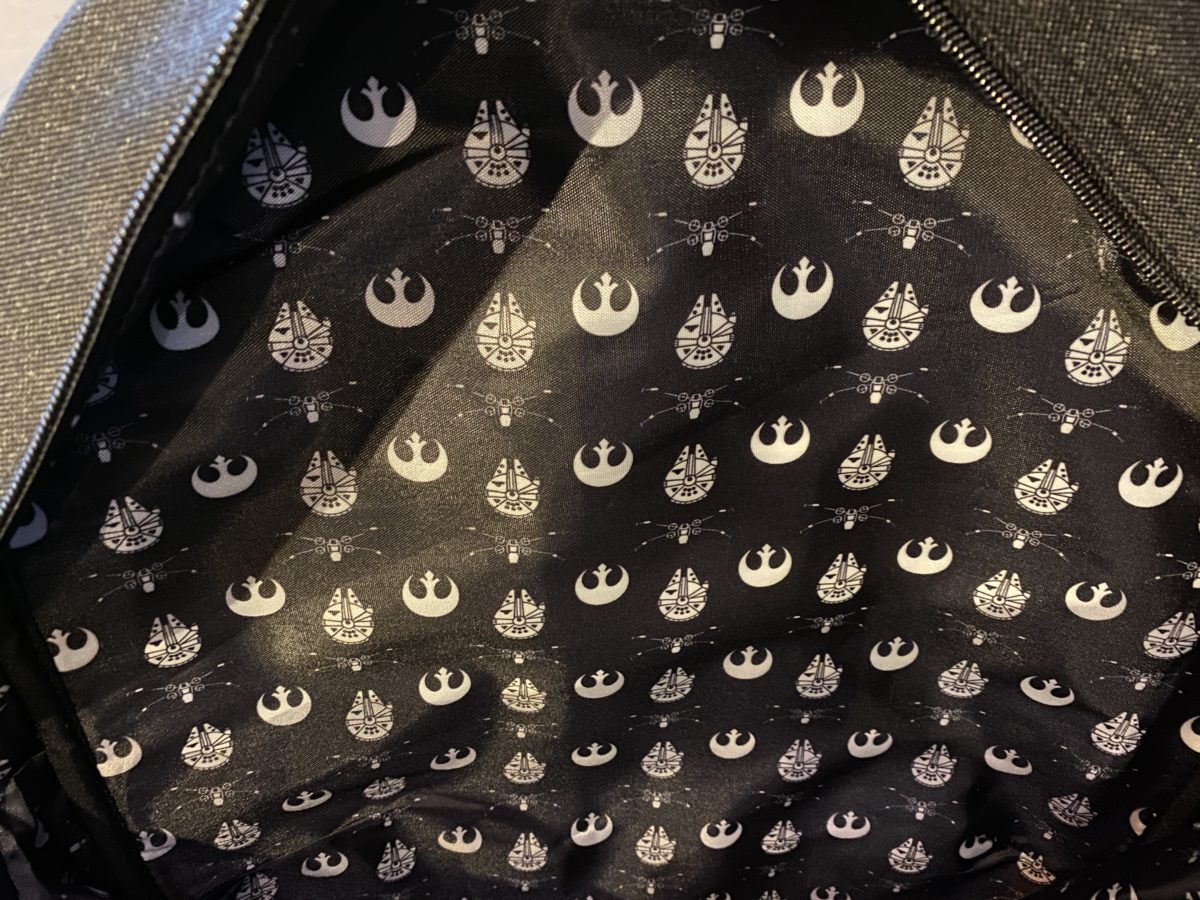 The inside front of the bag is plain, without any additional pockets.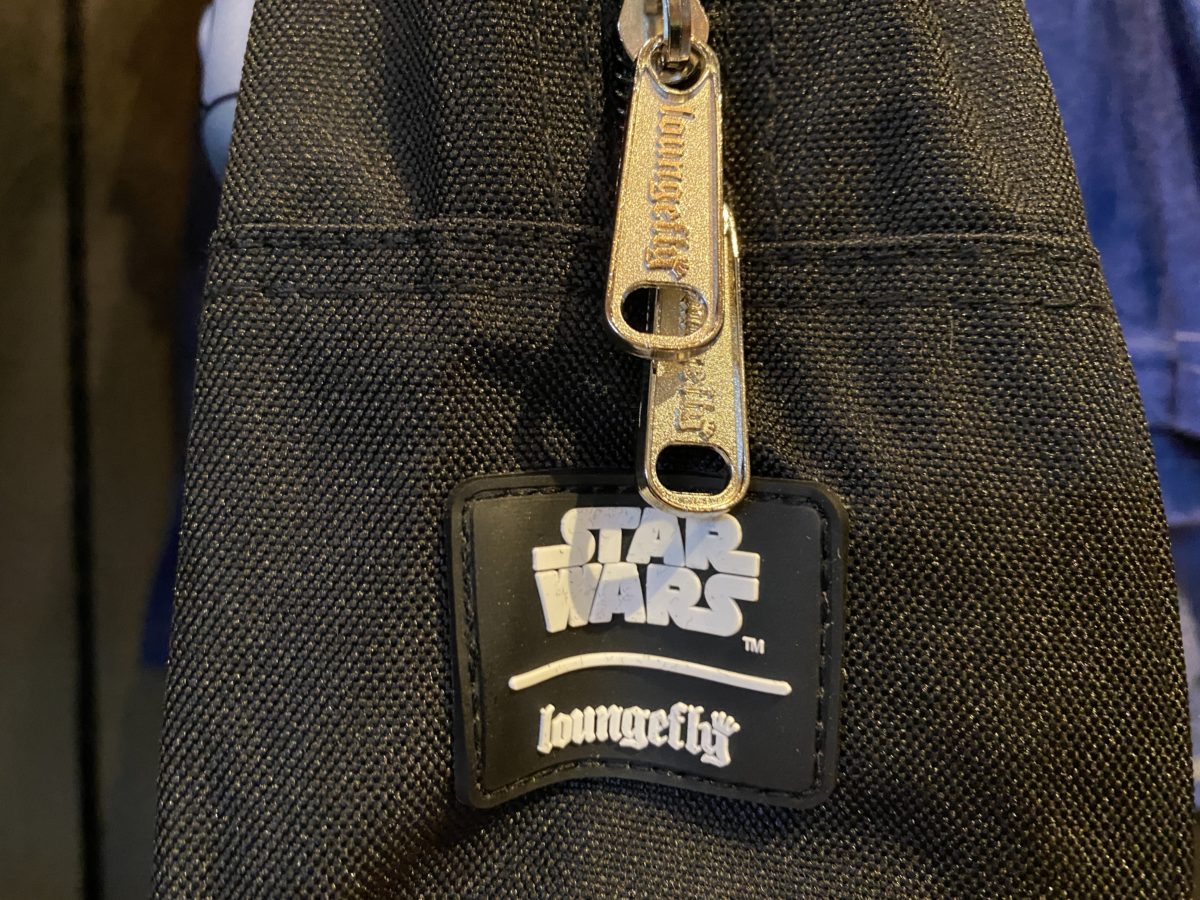 On the outside left, the Loungefly logo patch is sewn below the zipper, also featuring the Star Wars logo. This bag also features Loungefly logo zipper pulls.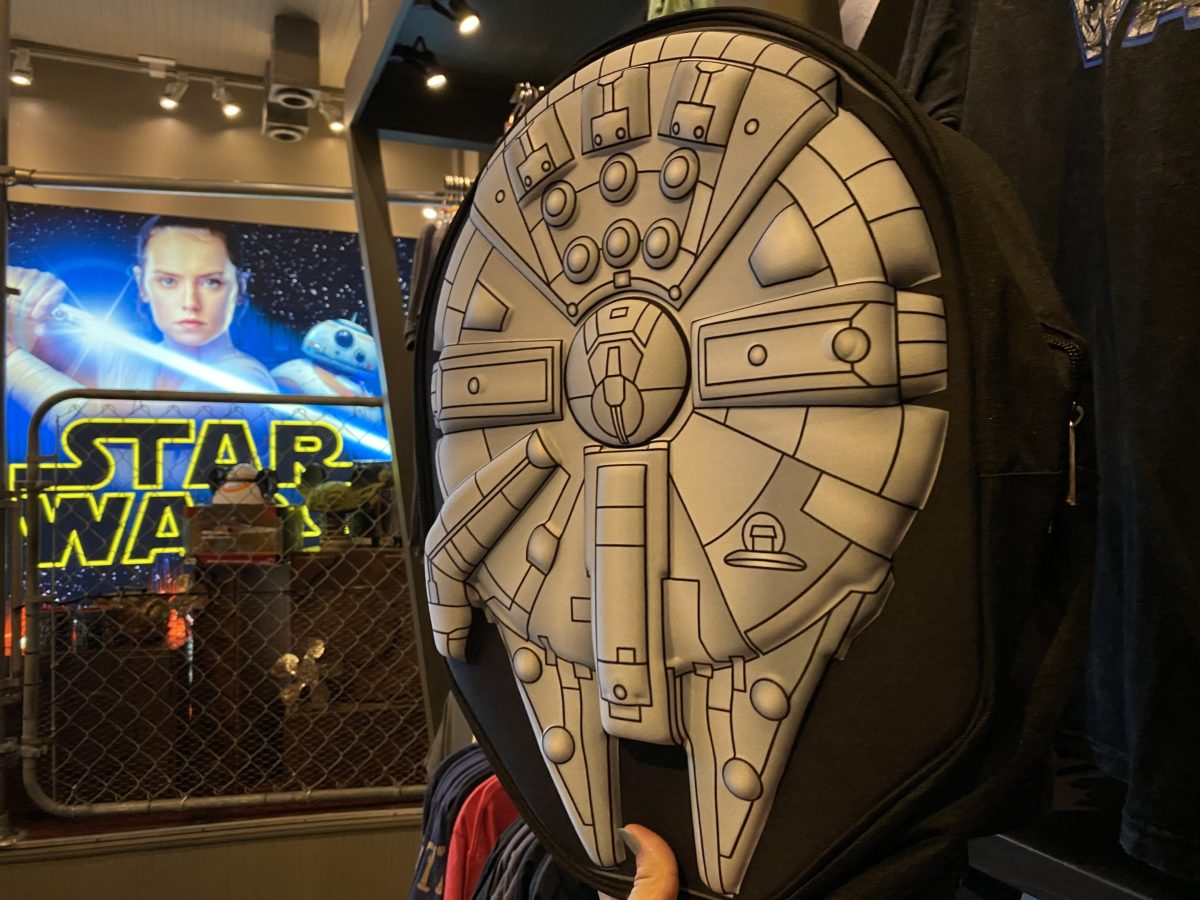 Turning the bag to the side, you can really see the depth of the bag, and the impact the front shell gives to the presentation. This backpack retails for $75.00, and can be found at Star Wars Galactic Outpost in the West Side of Disney Springs. Will this be your park bag for your next trip to Star Wars: Galaxies Edge? Let us know in the comments!