Lunch at Magic Kingdom's Liberty Tree Tavern is always a good choice, so we were not surprised that the dining experience was just as amazing during cast member preview reopenings with social distancing guidelines in place.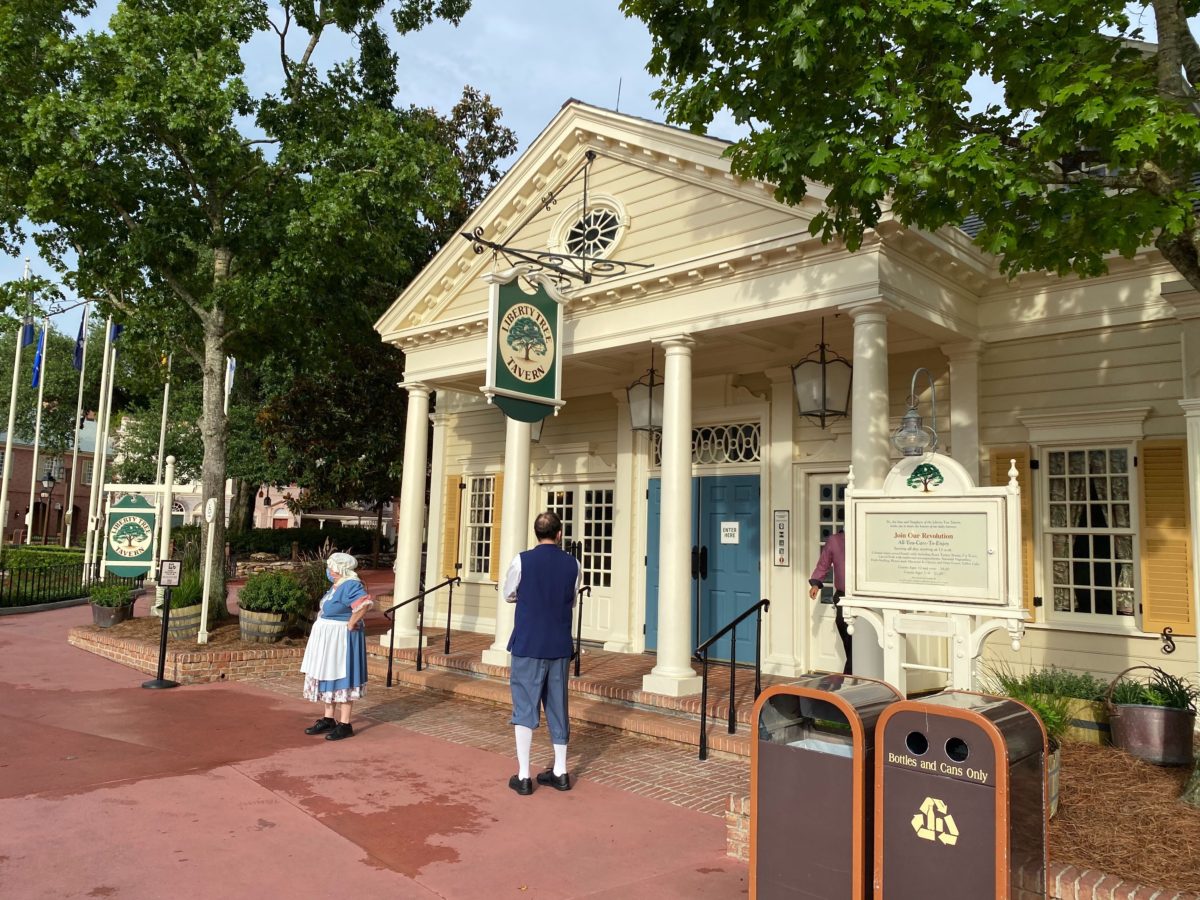 Cast members wearing face masks are ready to greet you in front of the entrance.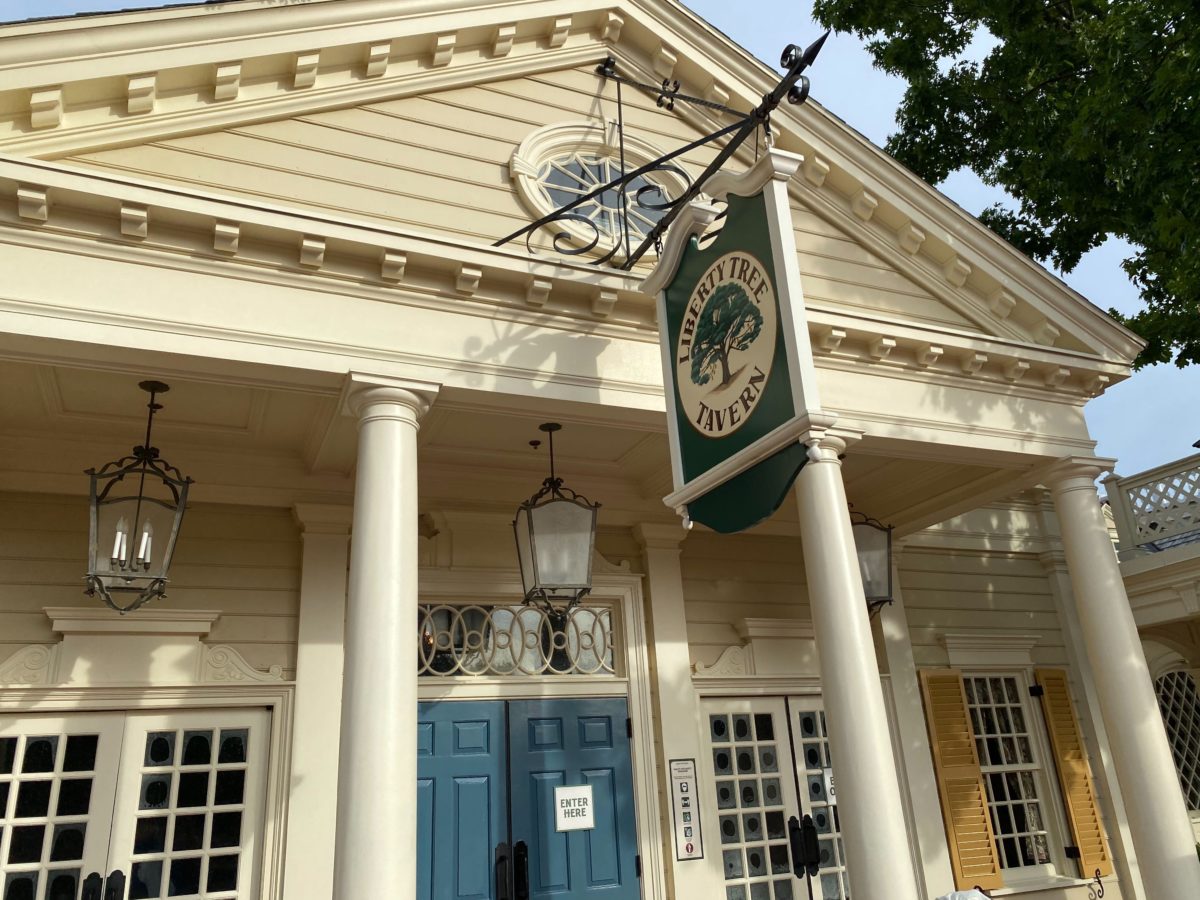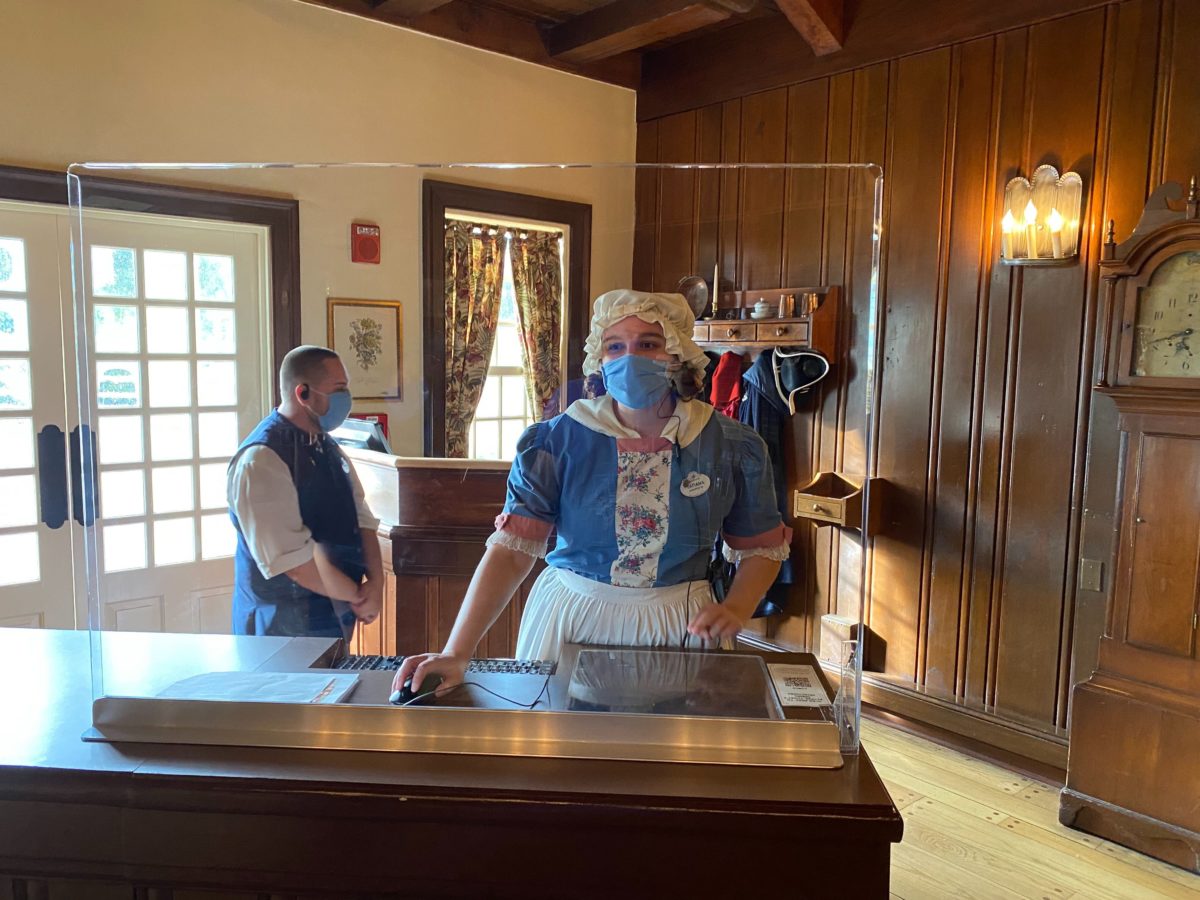 Cast members wearing masks and standing behind a plexiglass window will confirm your reservation and check your party in.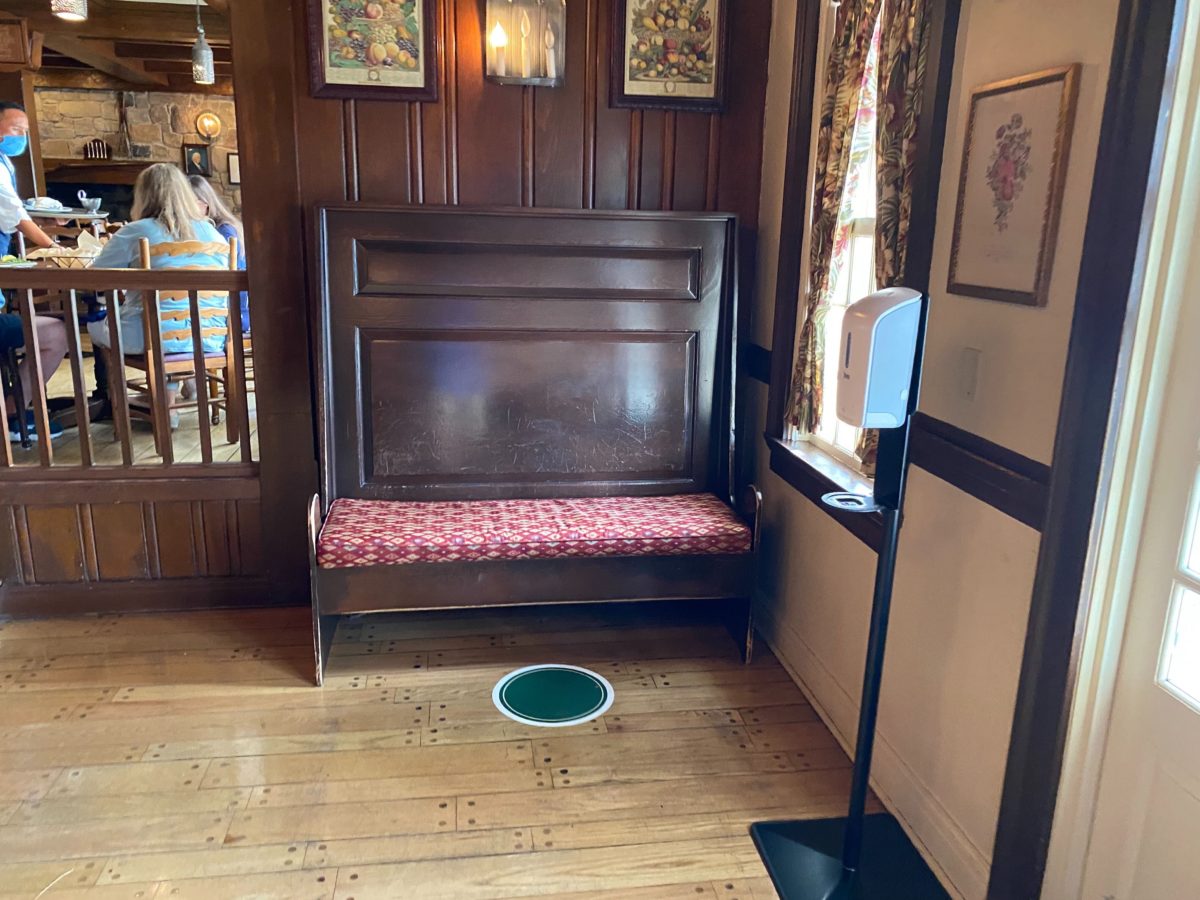 Hand sanitizer is available when you enter, and a sticker on the floor designates where to sit or stand if you are waiting to be helped.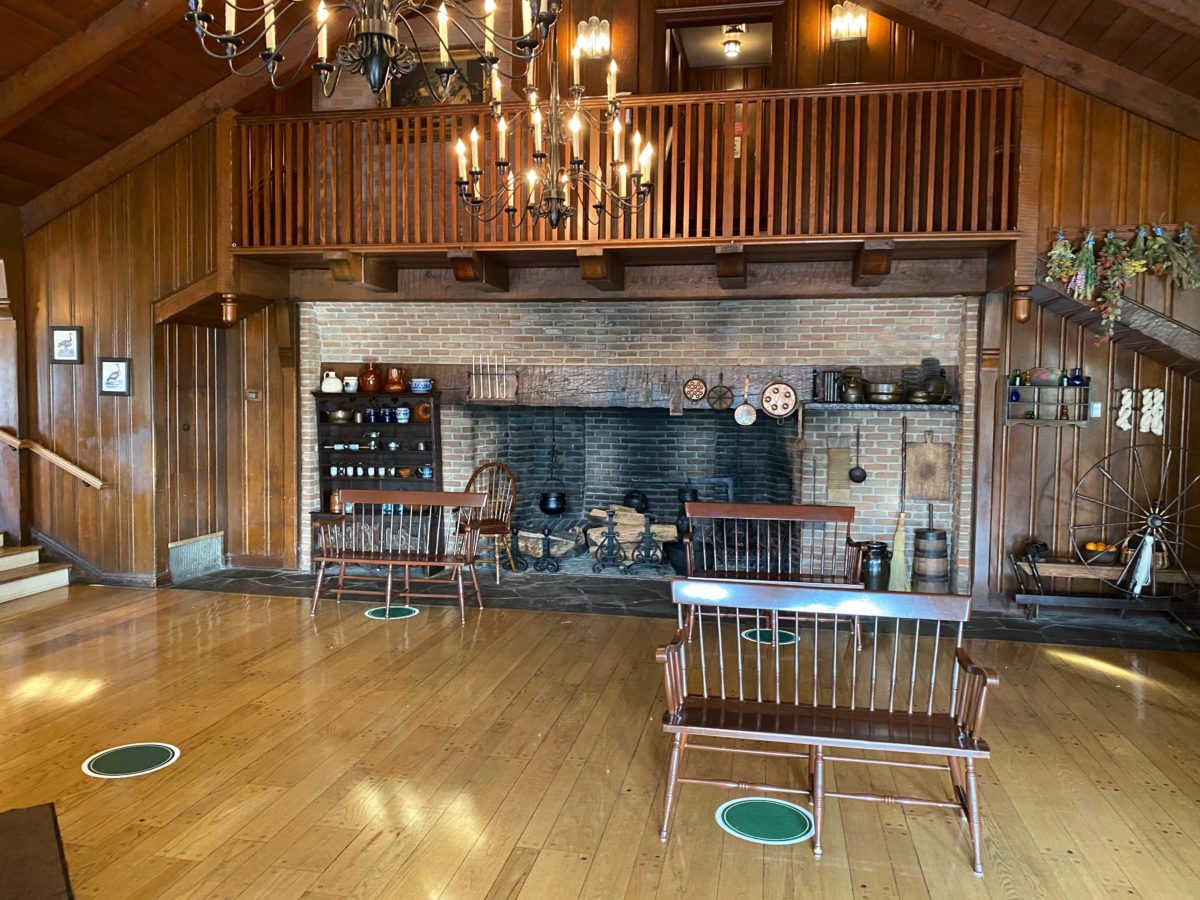 More floor markers designate where to sit or stand while waiting for service. Each spot is 6 feet apart in both directions.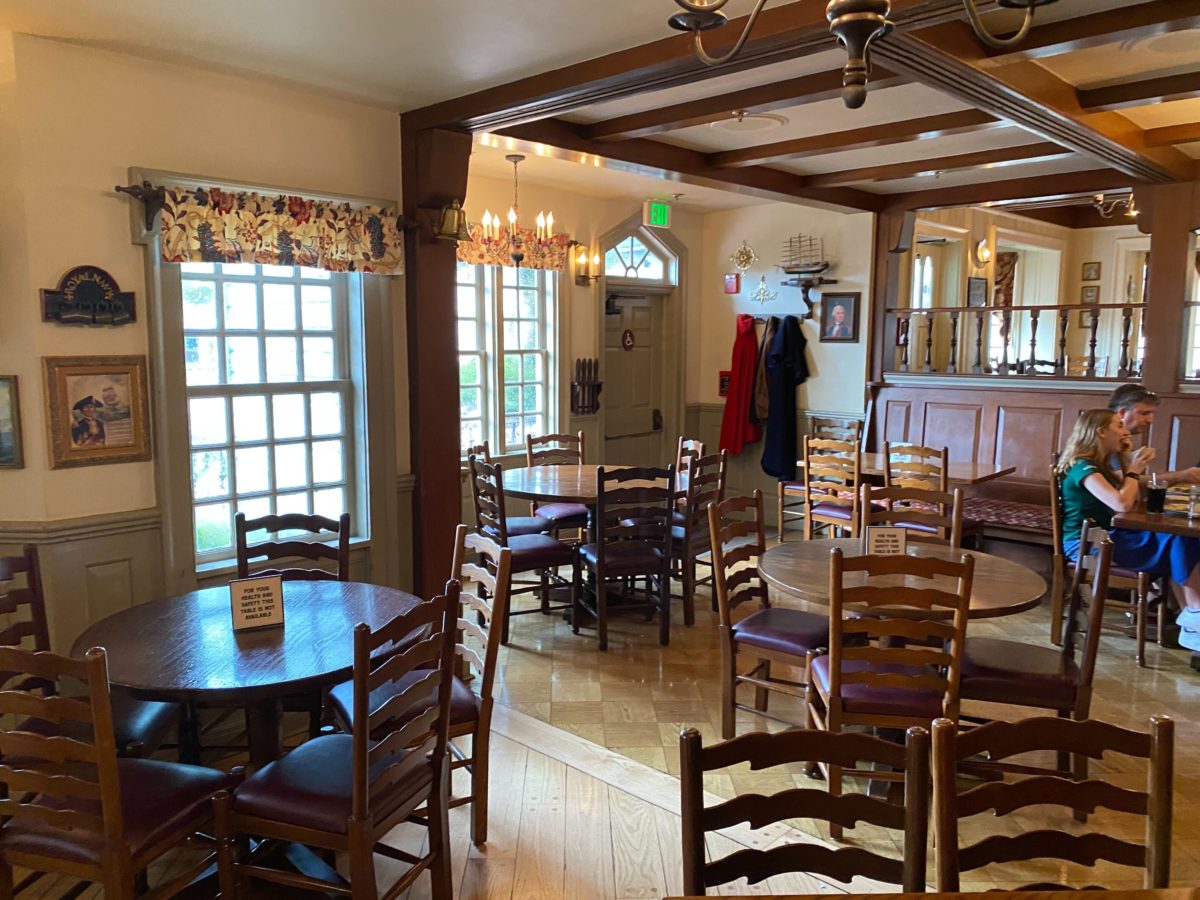 Some tables have signs to designate that they will not be used in order to maintain social distancing between parties.
Crowd levels during lunch were low.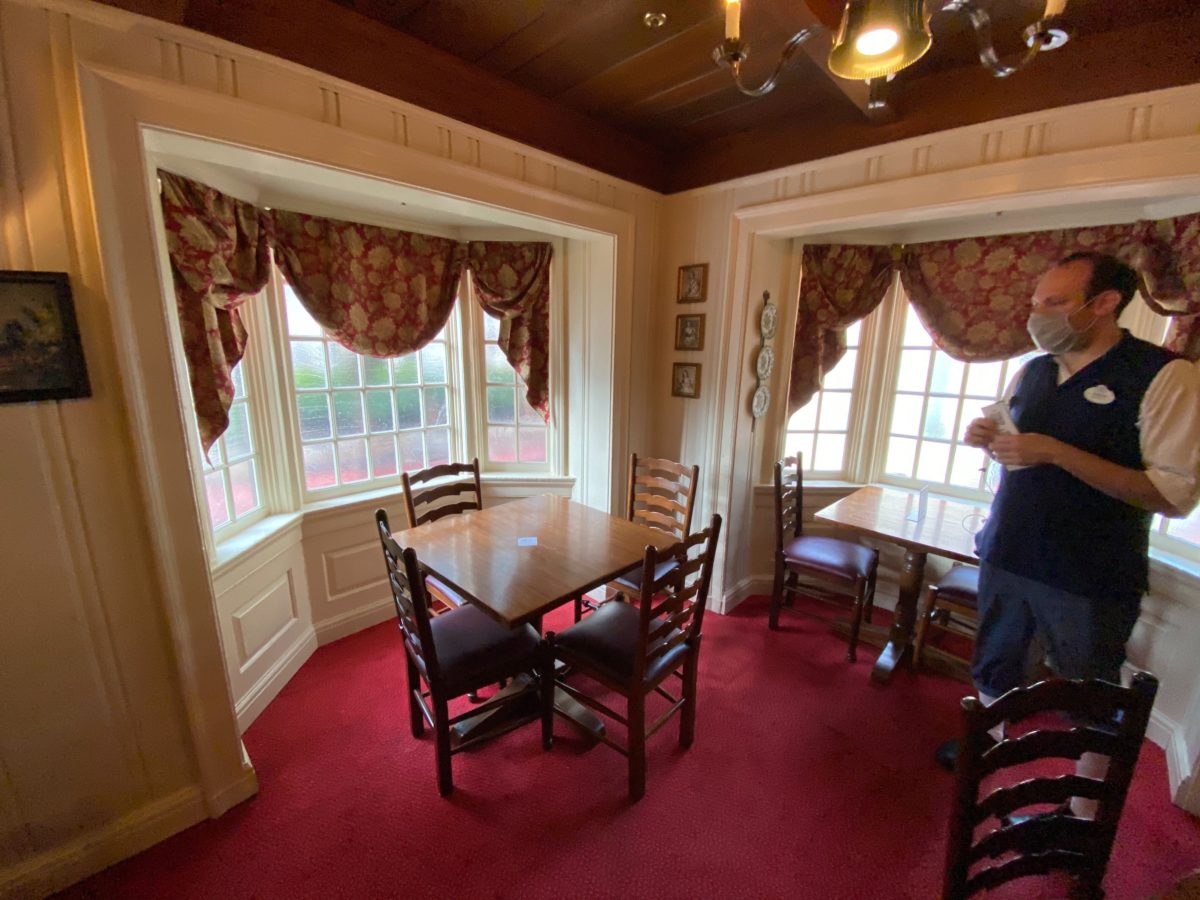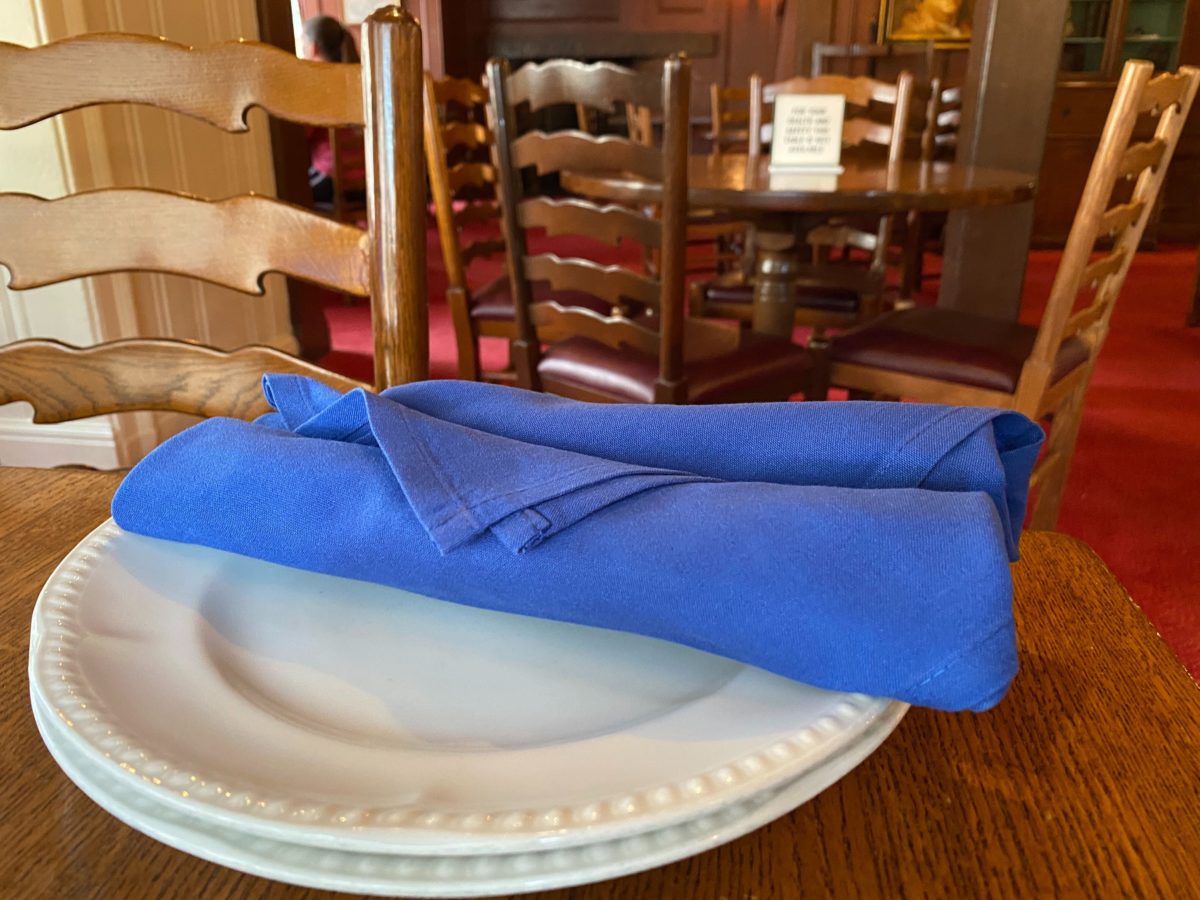 Clean dishes and silverware are waiting for you at your table.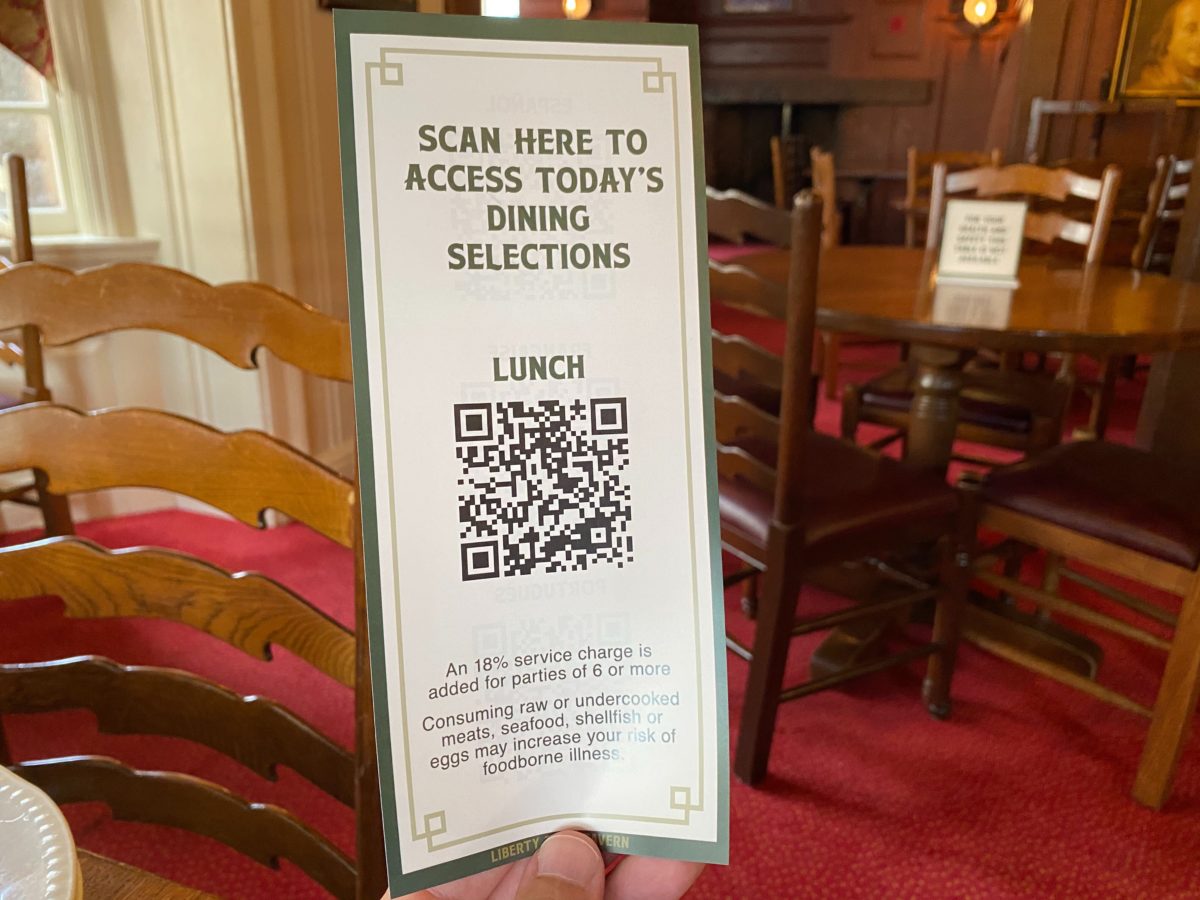 To replace physical menus, Liberty Tree Tavern offers a virtual menu that can be accessed by scanning a QR code, like the one above, from your smart phone.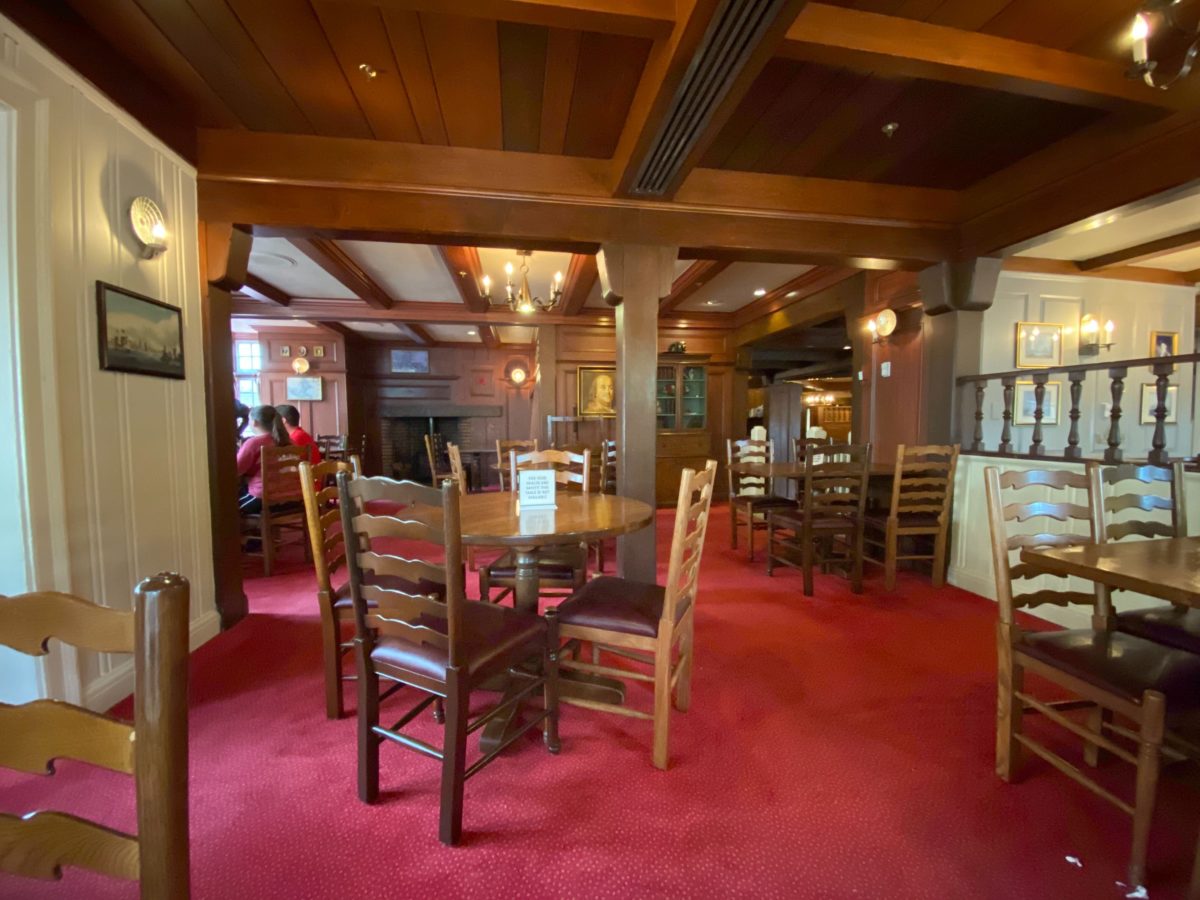 For lunch, Liberty Tree Tavern at Magic Kingdom offers the All-You-Care-To-Enjoy Bill of Fare for $39. It includes bread for the table, the Declaration Salad, the Patriot's Platter and the Ooey Gooey Toffee Cake, all pictured below. Plant-based alternatives are also available upon request.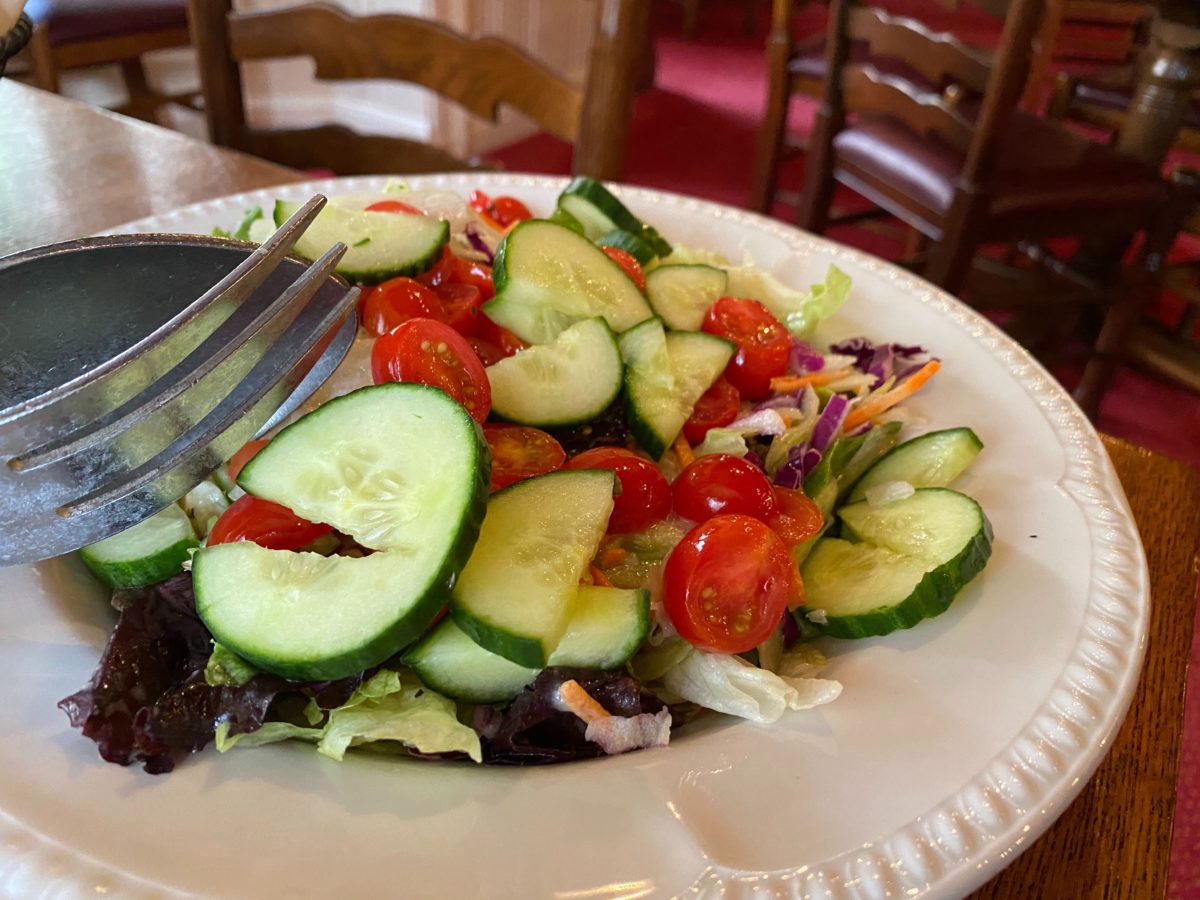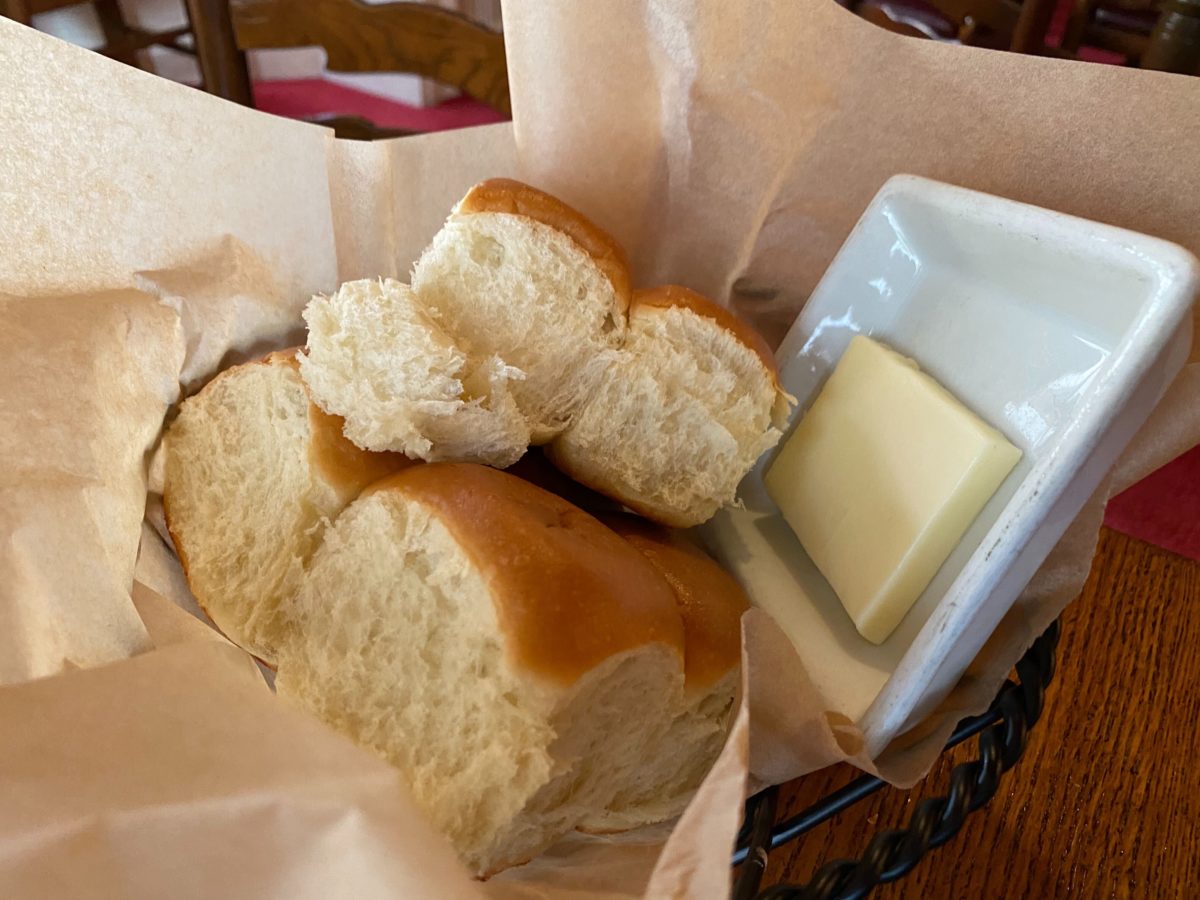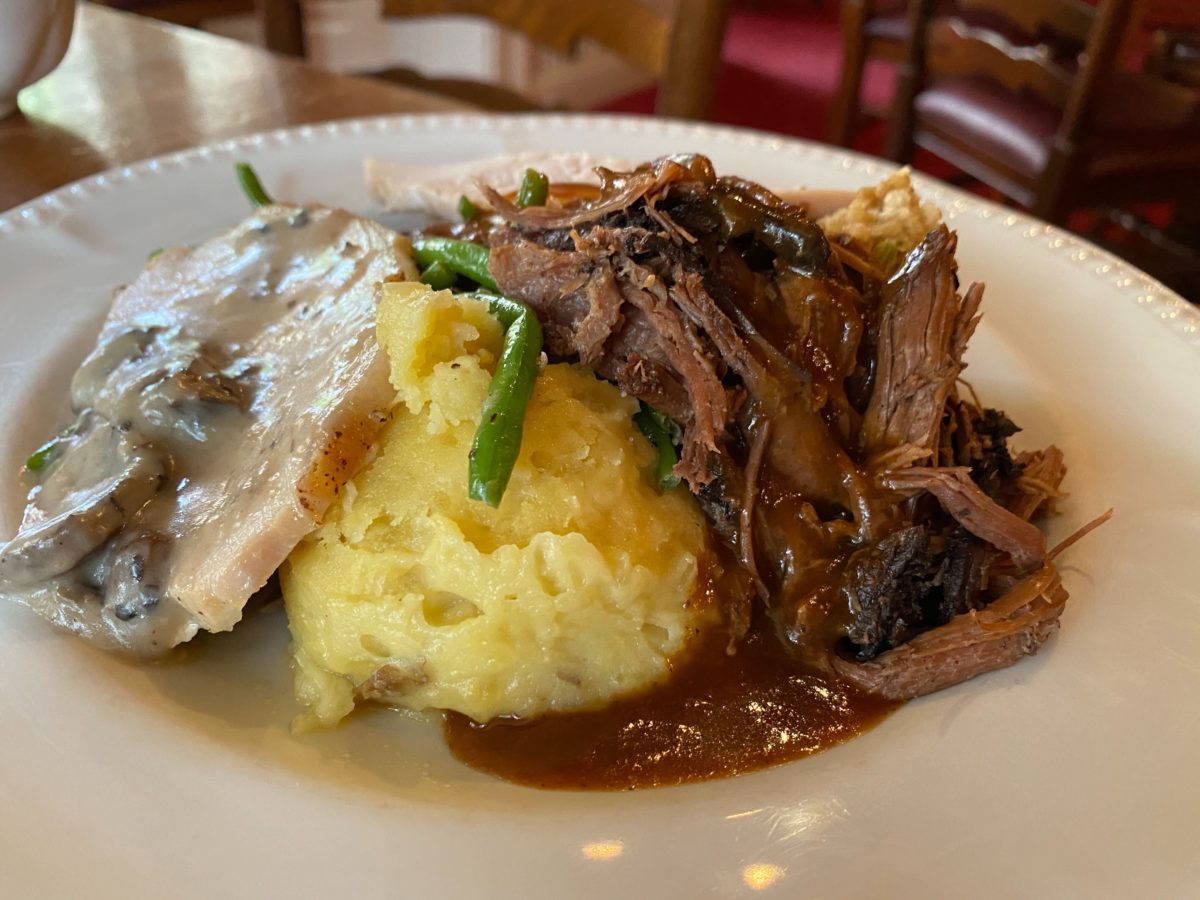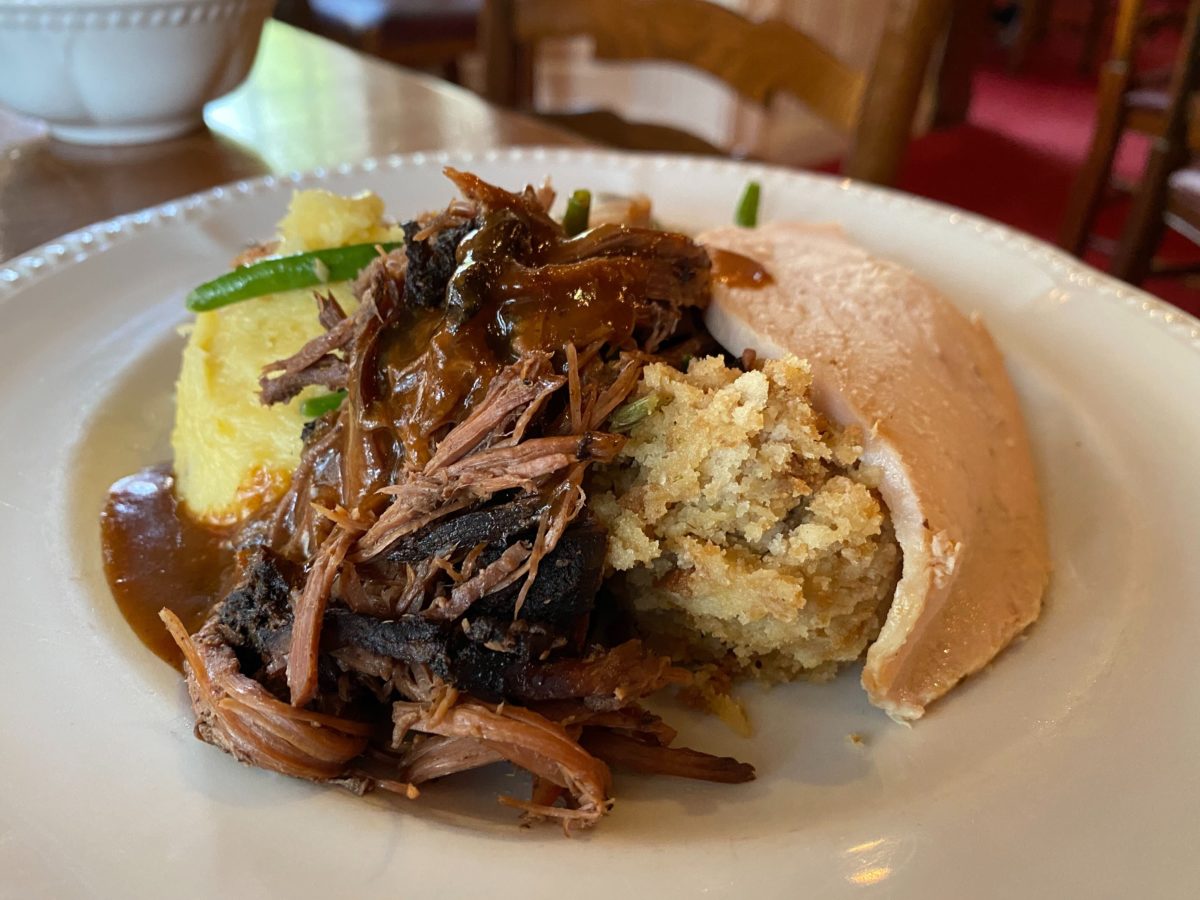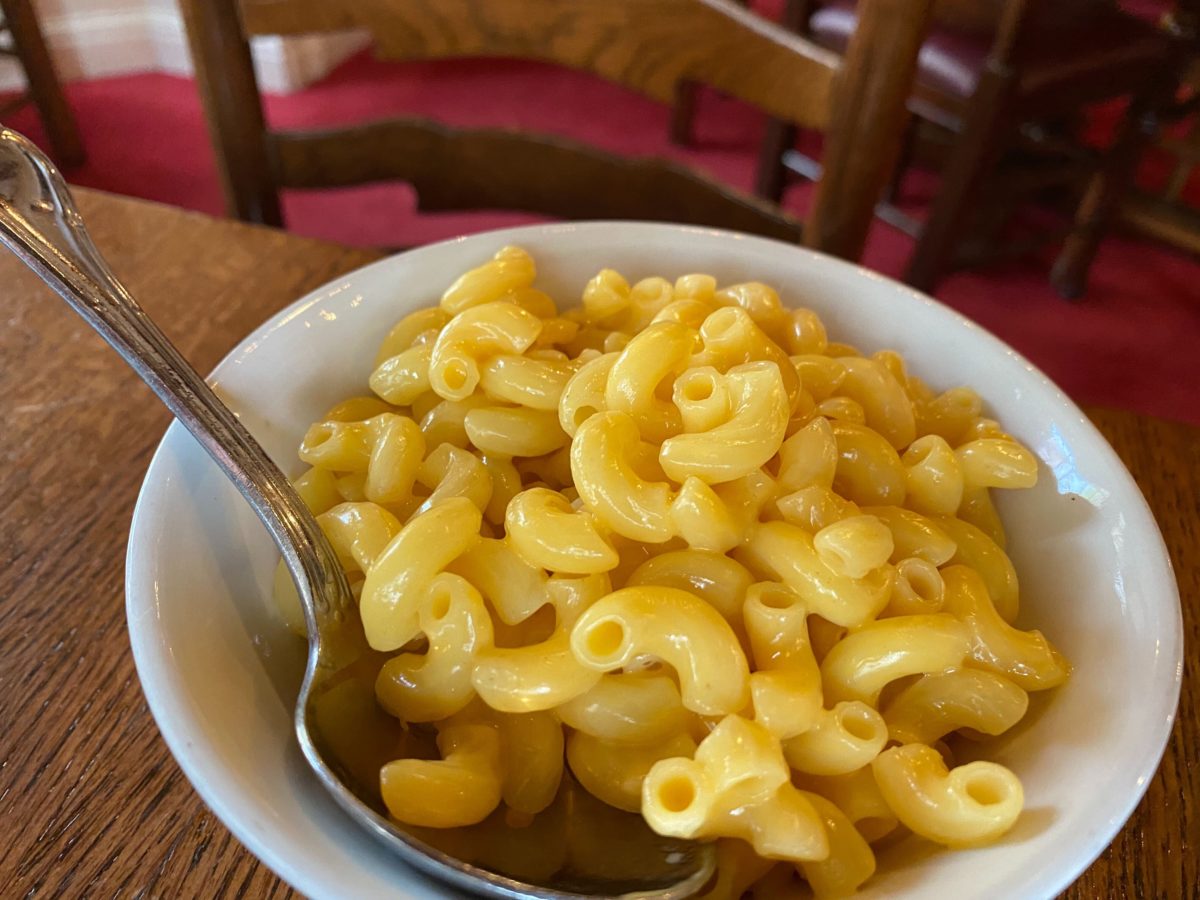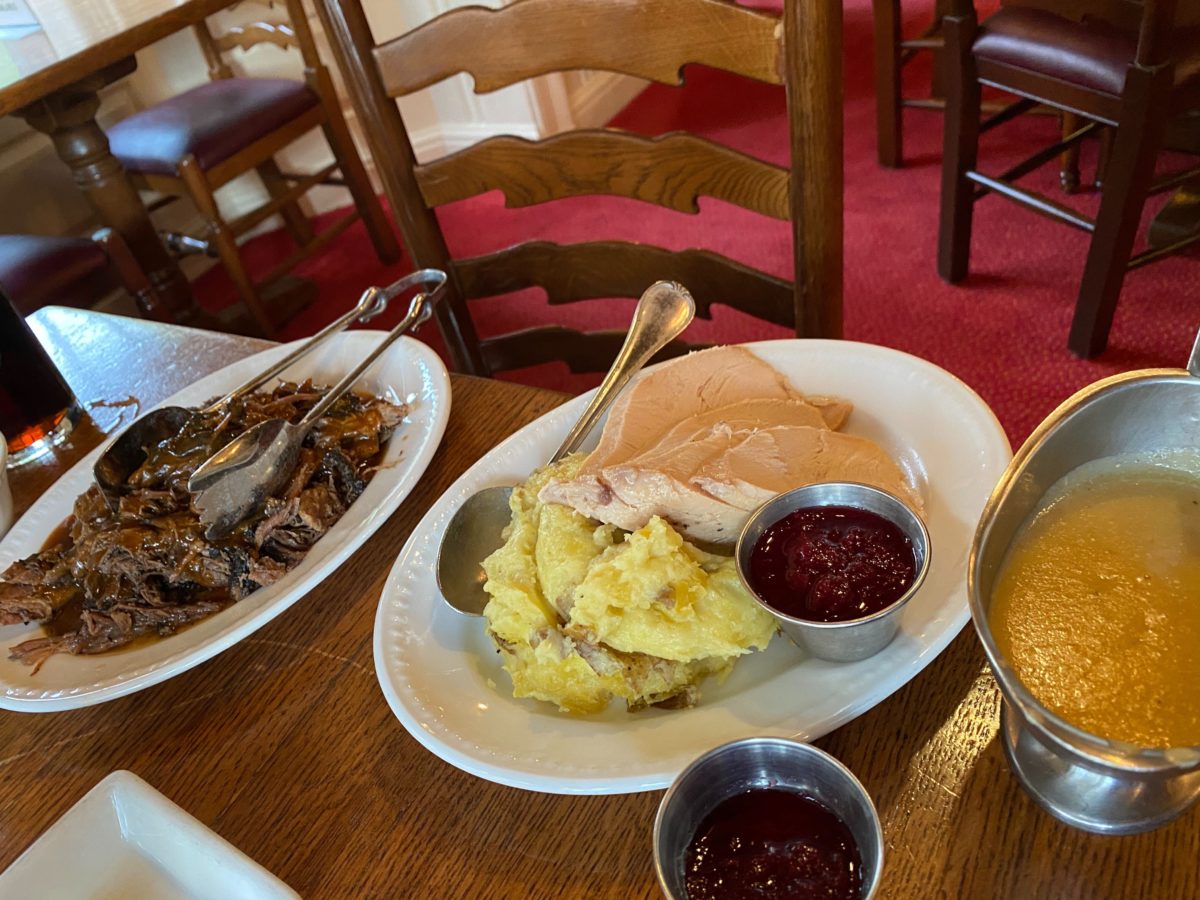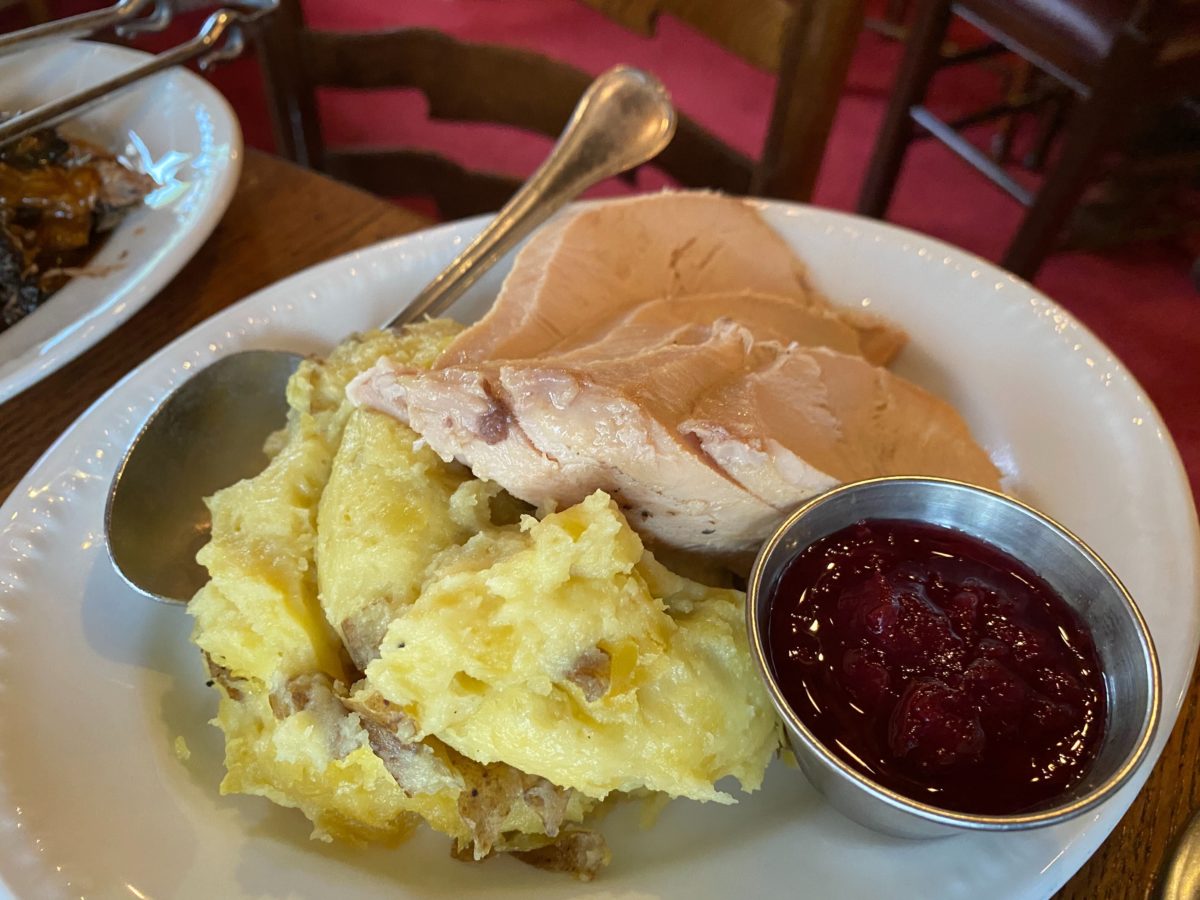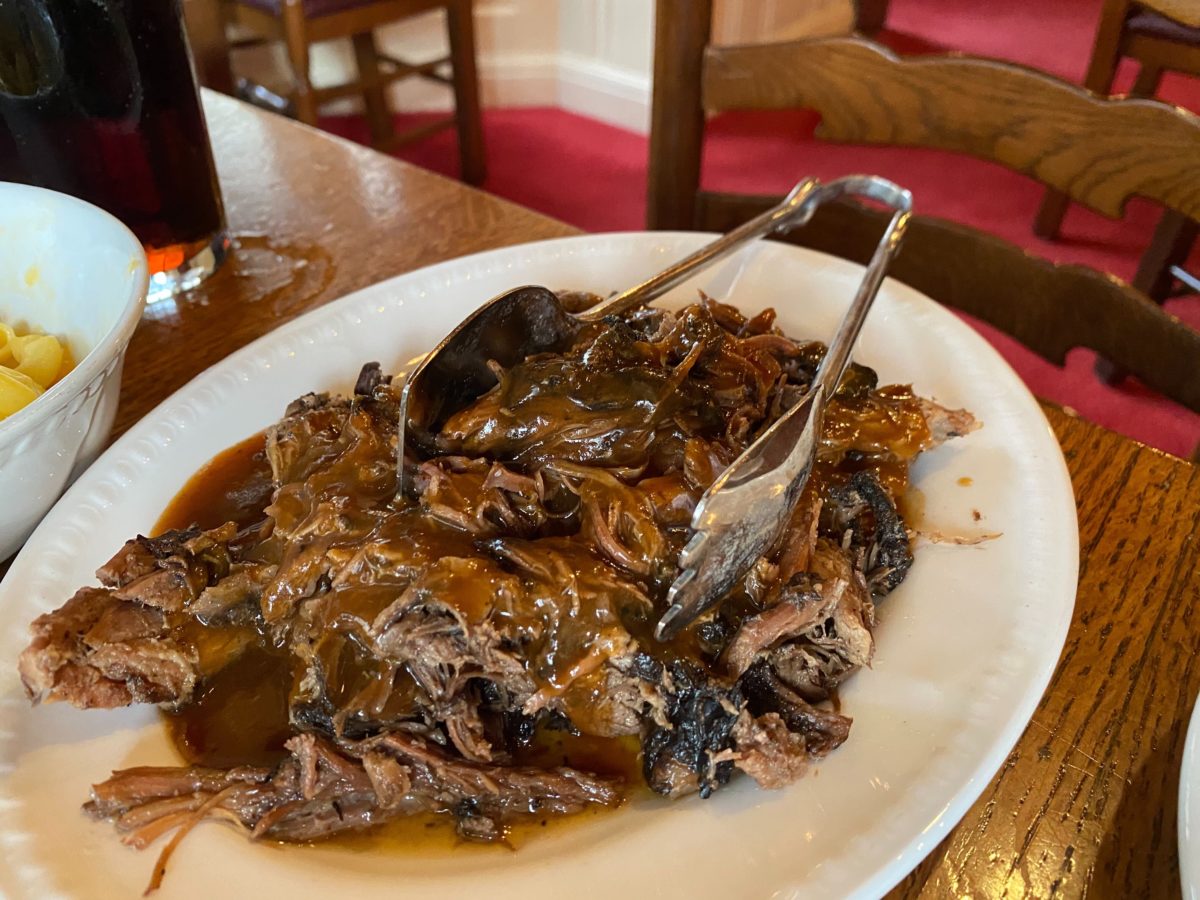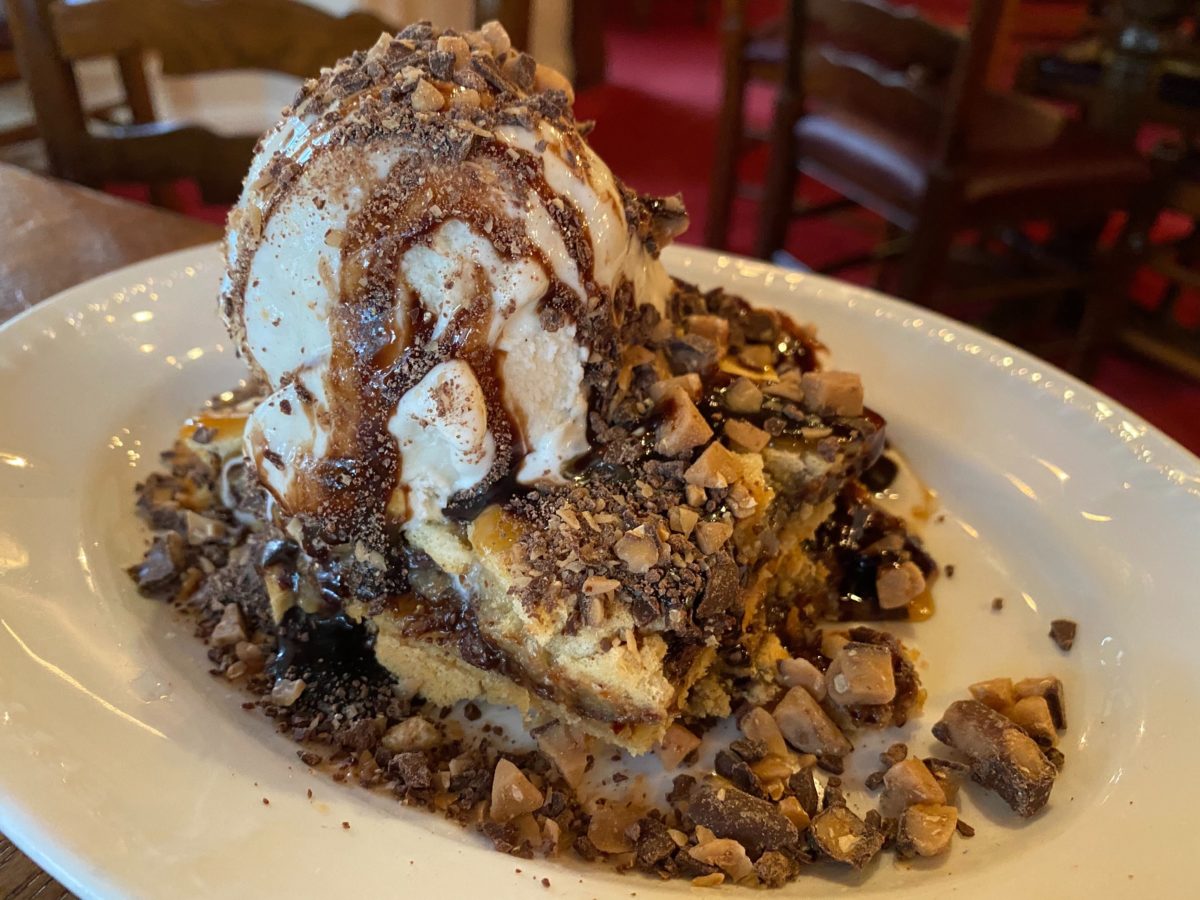 Not to our surprise, Liberty Tree Tavern at the Magic Kingdom was just as delicious as ever. If anything, our dining experience was enhanced with the significantly lower crowd levels and virtual menus. We definitely recommend making a reservation for lunch if you can!
Stay tuned for more in-park dining and restaurant updates during cast member previews and official public reopenings of the parks later this week.