If you're feeling nostalgic for the Walt Disney World of the past, head over to Legends of Hollywood in Disney's Hollywood Studios. We found some new vintage ladies shirts that will remind you of the good old days when adults could party at Pleasure Island. Take a look at these choice duds!
Ladies Yellow Pleasure Island Shirt – $36.99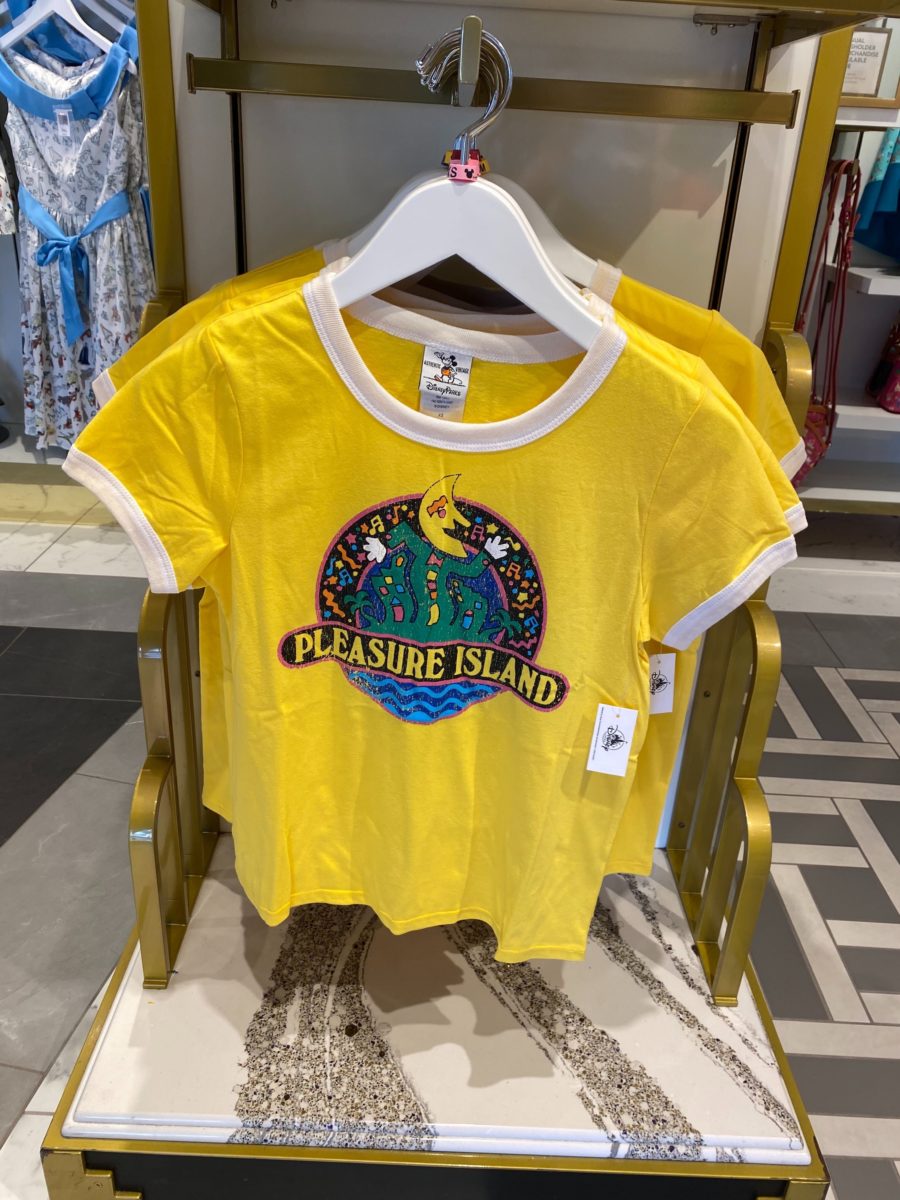 This yellow t-shirt is adorned with that party animal, the Funmeister. The Funmeister, surrounded by music notes and confetti, served as the Pleasure Island logo in 1989. At Pleasure Island, every night was New Year's Eve!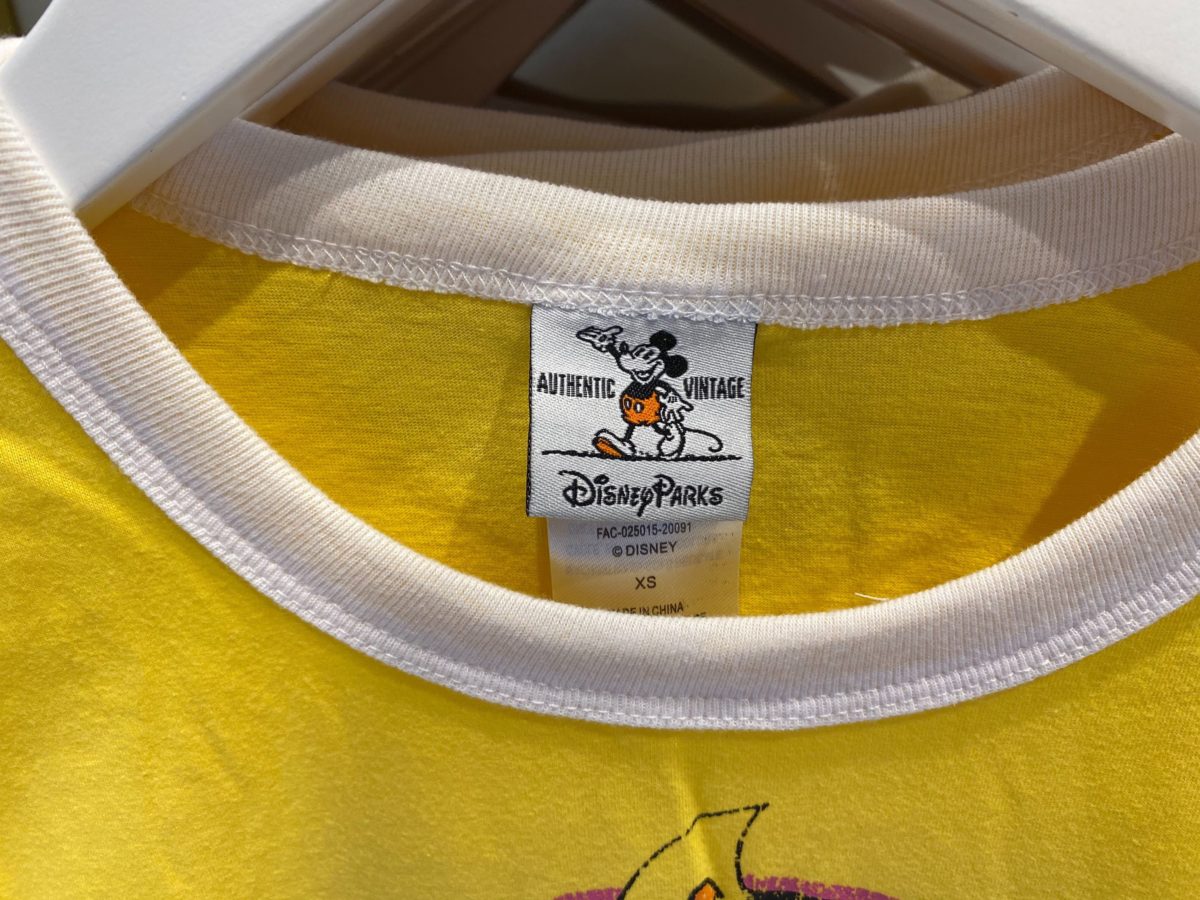 Ladies Blue YesterEars Tank – $34.99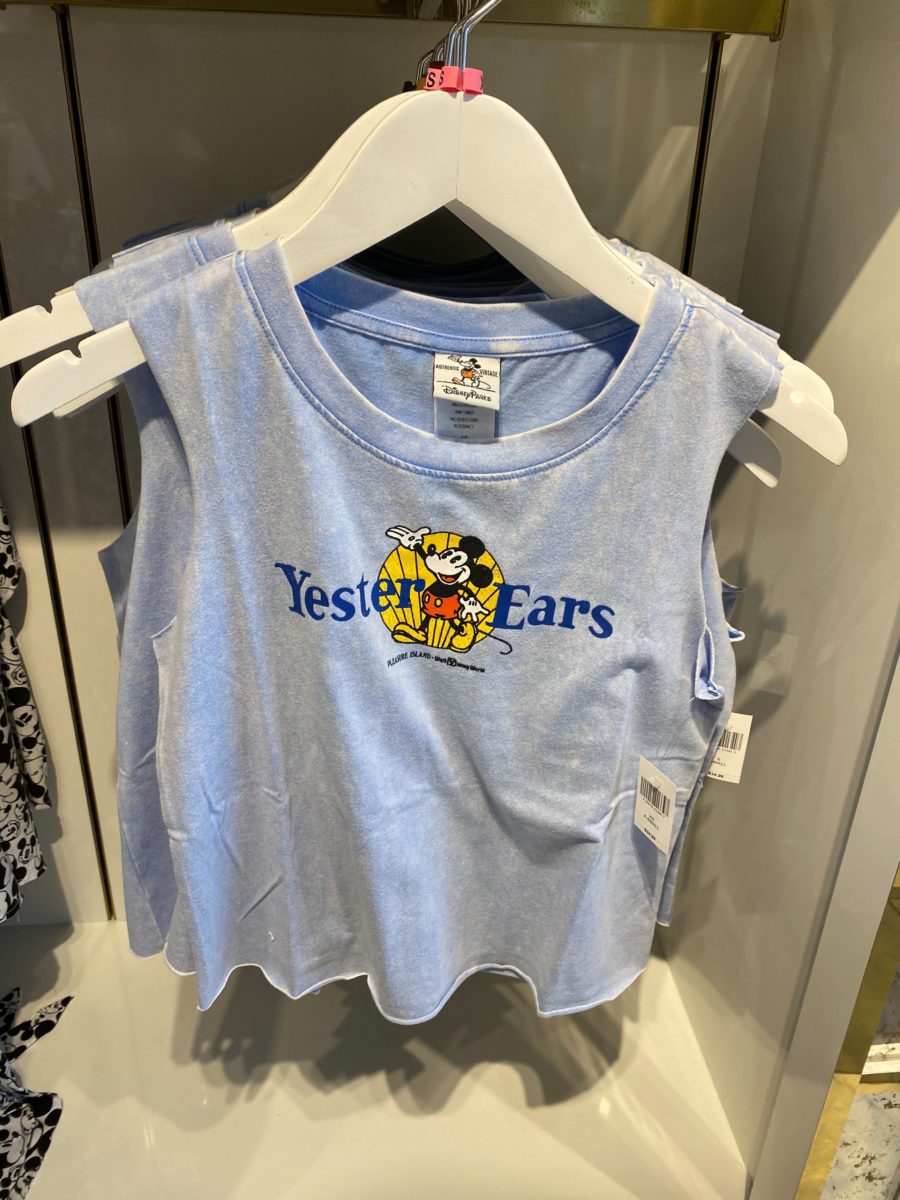 Who here remembers the vintage shop, YesterEars? This was one of several stores you could find at the former Downtown Disney in Pleasure Island. This ladies faded blue tank is reminiscent of similar clothing styles from the early '90's.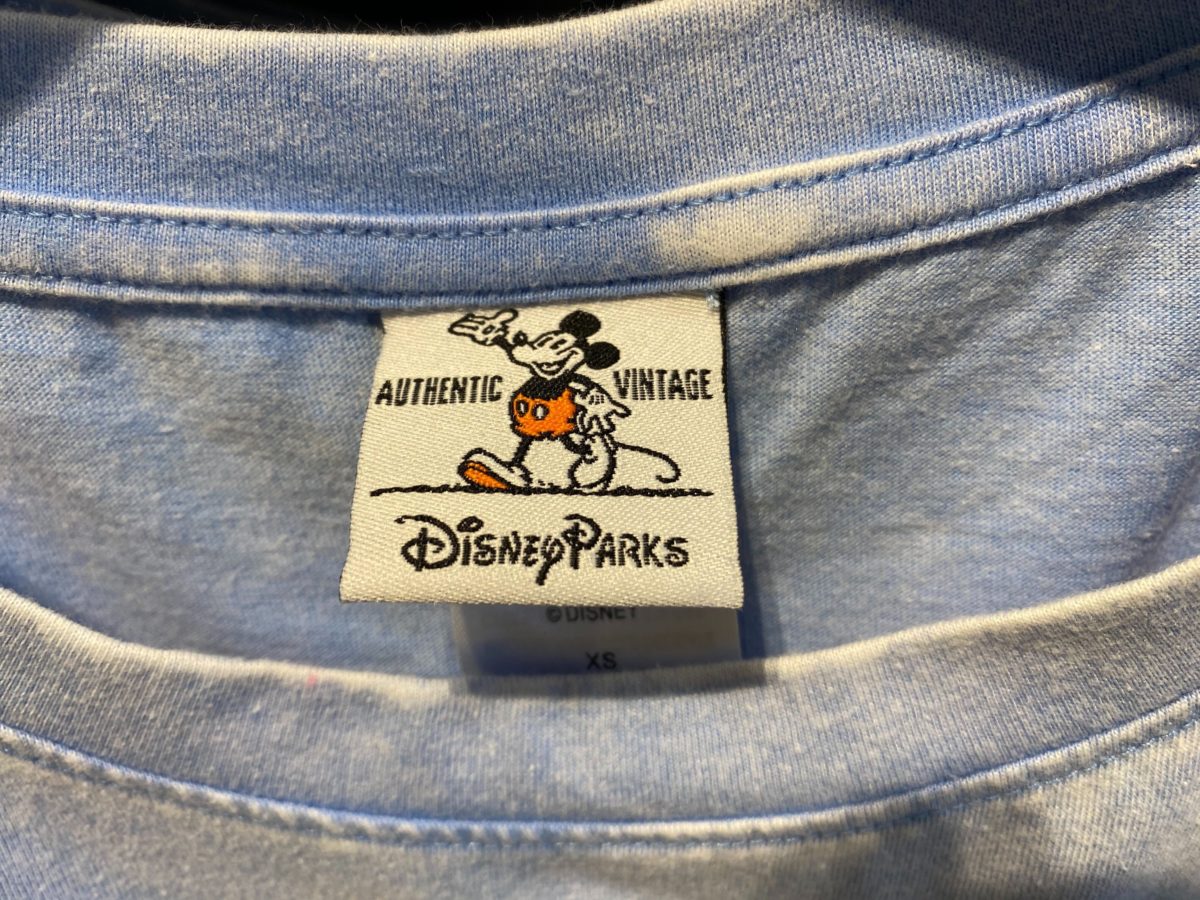 Both shirts are from the Disney Parks Authentic Vintage line. If you want to complete your look, you should don one of these matching baseball caps.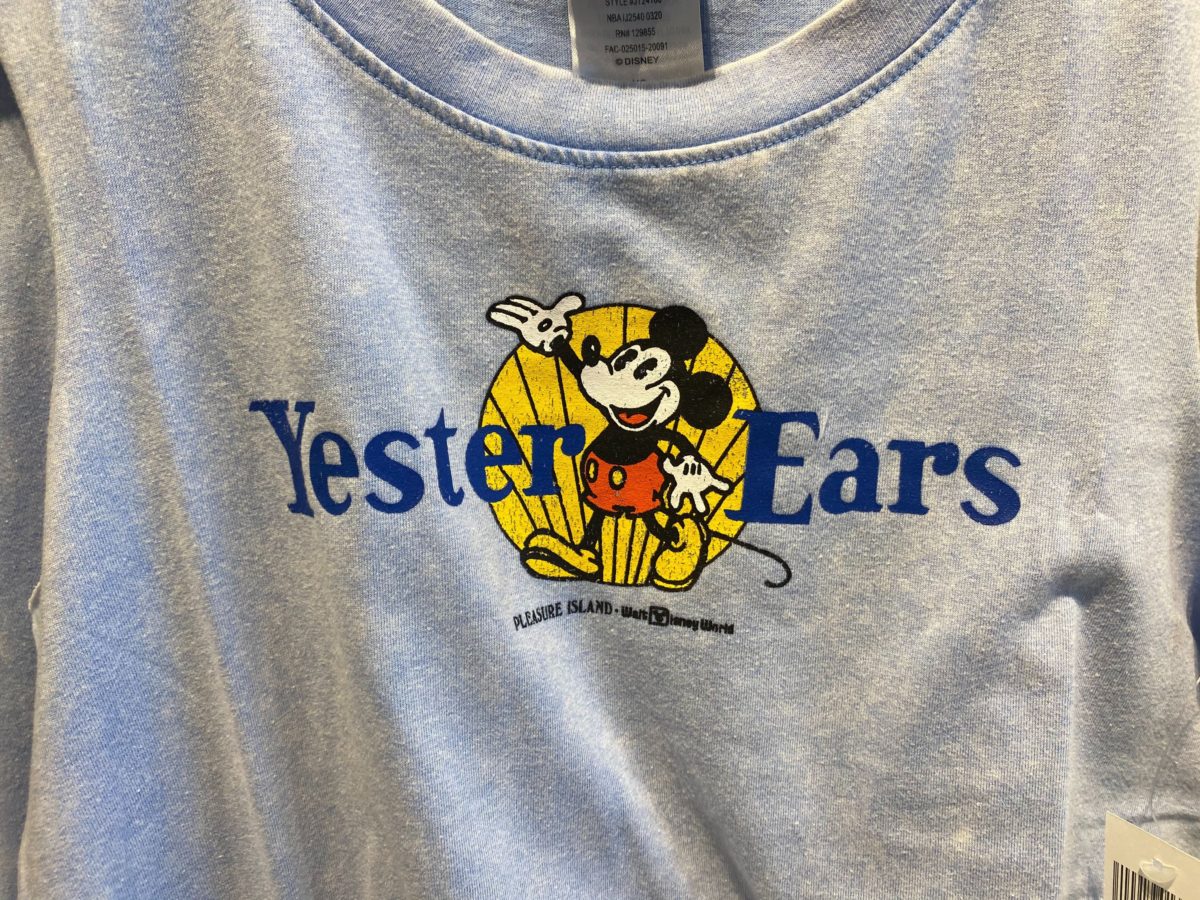 Make sure you grab your scrunchies and high tops as you make yourself a Kungaloosh while wearing these tubular threads.
Would you wear these choice shirts to 8-Trax or the Adventurers Club? Let us know in the comment section below!