This post may contain affiliate links; please read the disclosure for more information.
Someone at Disney must love pressed pennies, because this is the second new machine we've found today at the newly-reopened Magic Kingdom. This machine's penny designs feature Mickey and friends, as well as Winnie the Pooh and Piglet.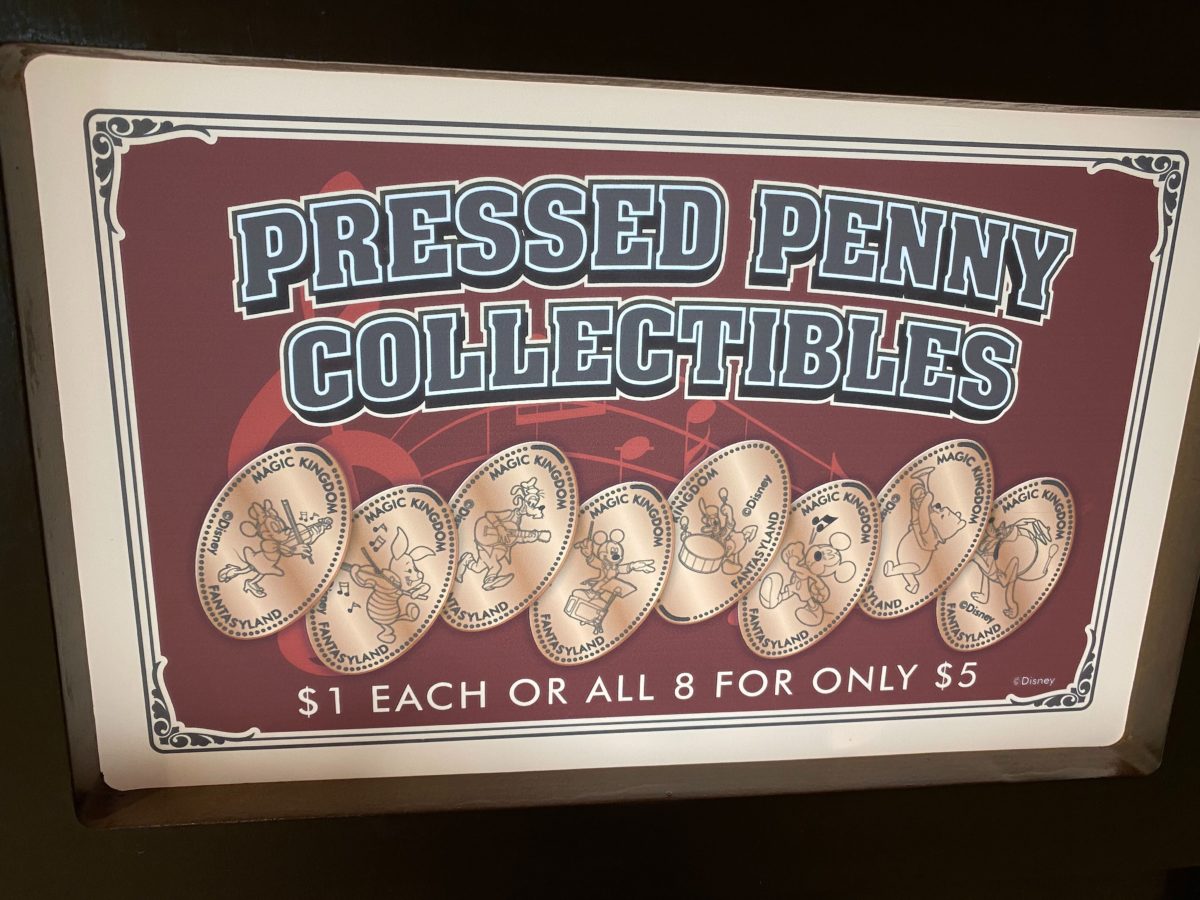 We found this machine in Fantasy Faire, the shop at the exit of Mickey's PhilharMagic. At first glance, with all of these Disney pals playing instruments, the penny designs do seem to be PhilharMagic themed. But, of course, not all of these characters appear in PhilharMagic, which got us thinking…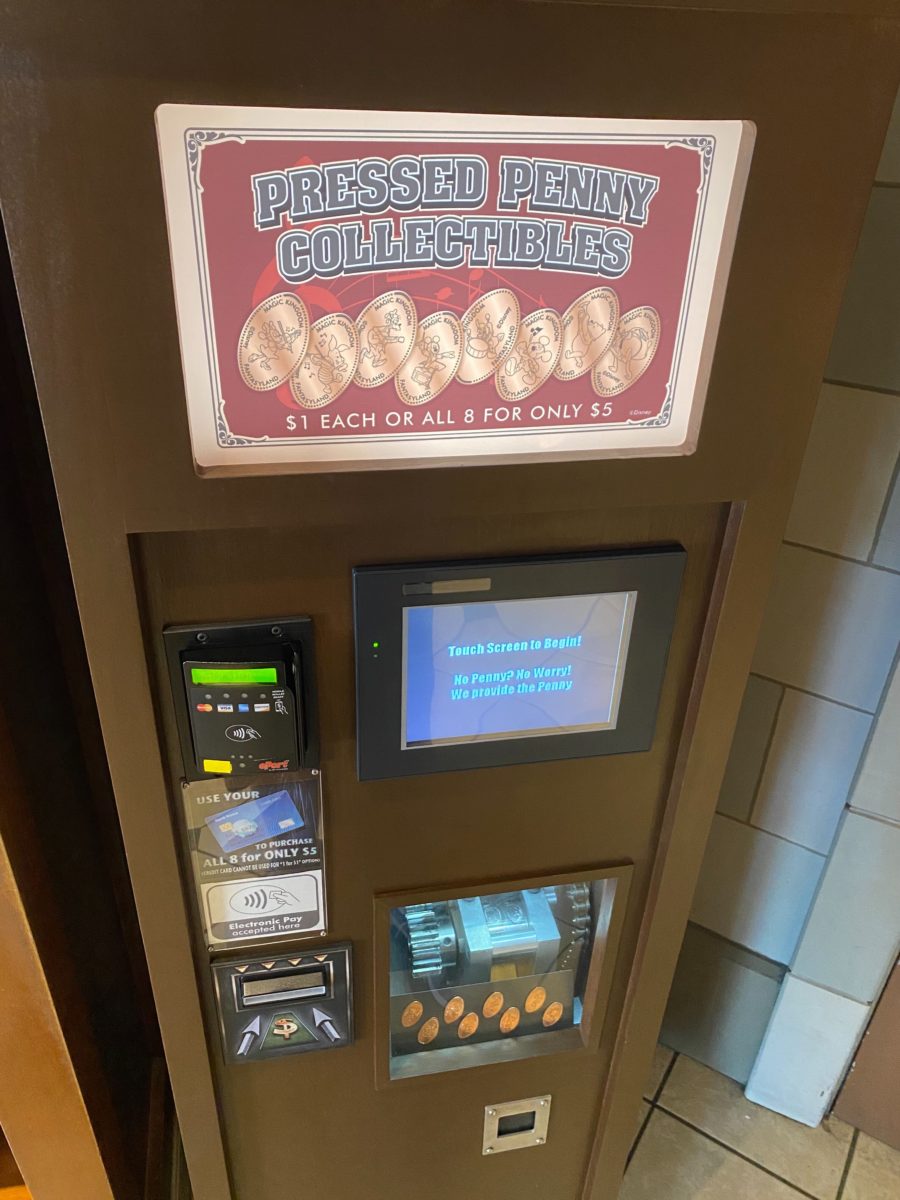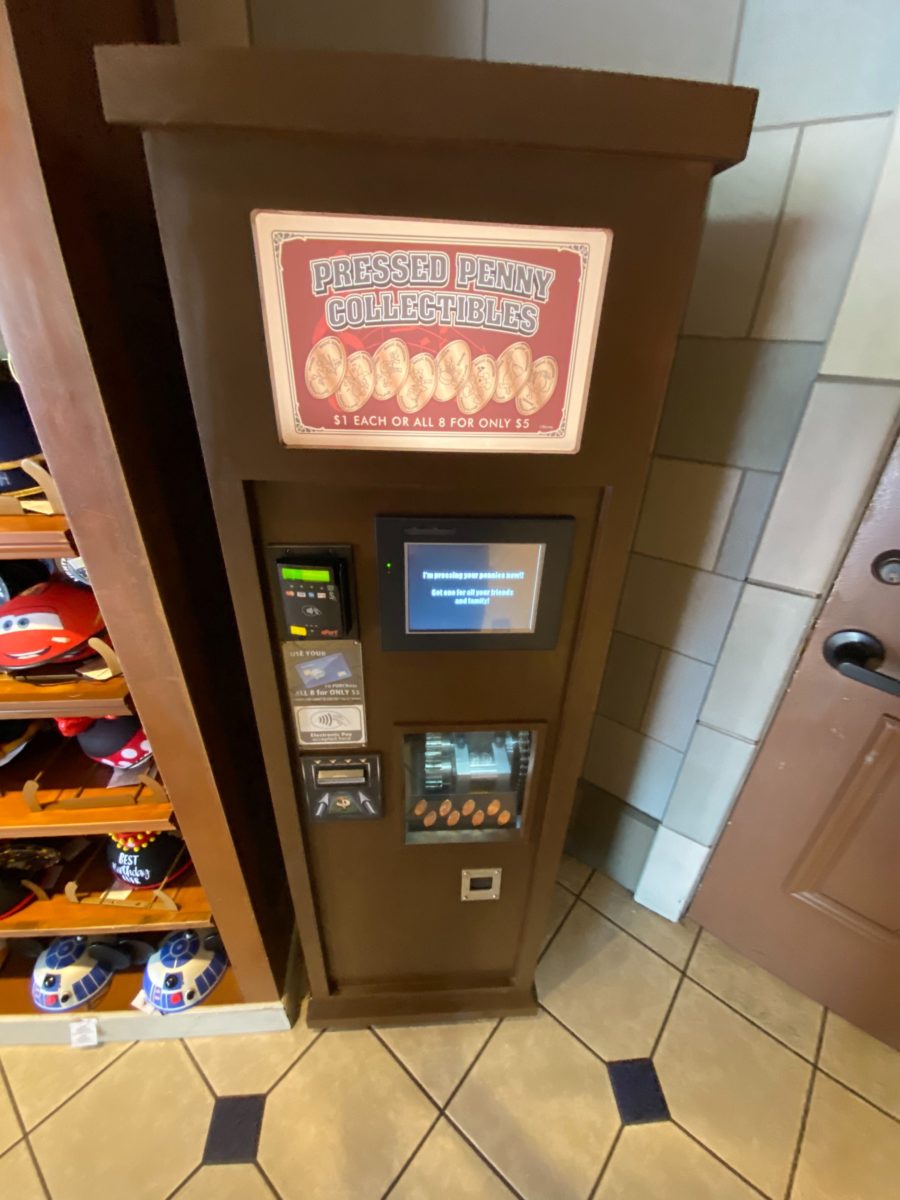 Some of you may remember the Mickey Mouse Revue, an opening day attraction at the Magic Kingdom that closed in 1980. Like PhilharMagic—which now occupies the space where the Mickey Mouse Revue once stood, the Mickey Mouse Revue was concert-themed. However, instead of screens showing scenes from classic Disney films, the concert featured dozens of animatronics.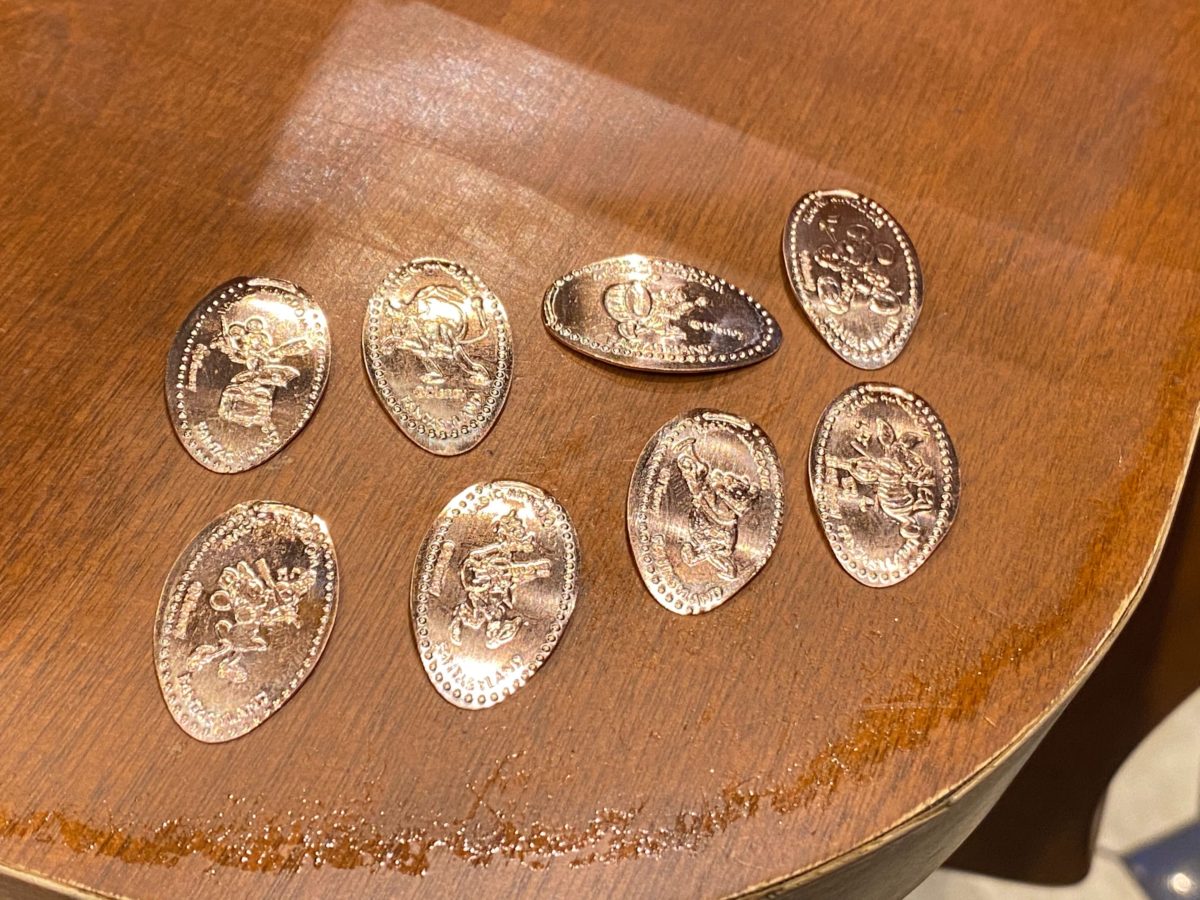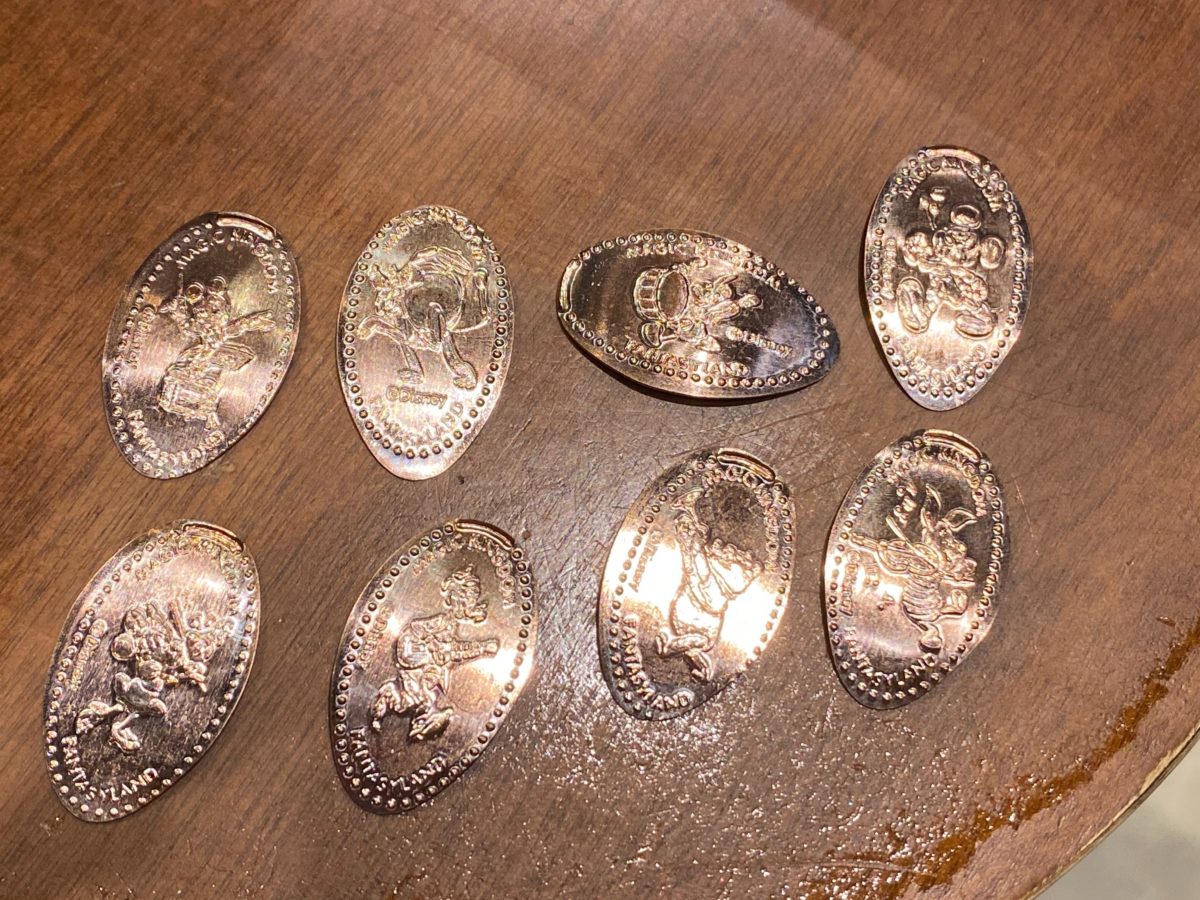 The characters on these pennies were all featured in one way or another playing instruments in the Mickey Mouse Revue.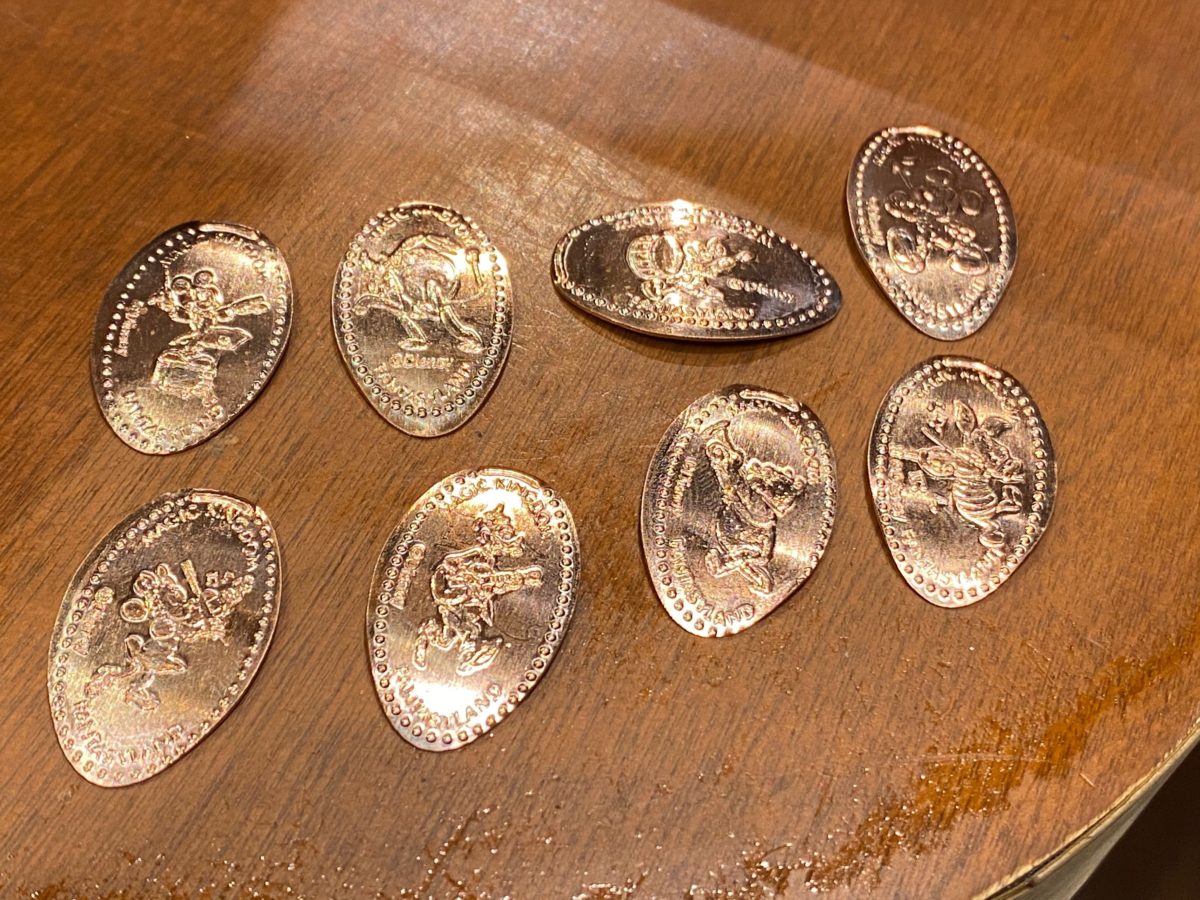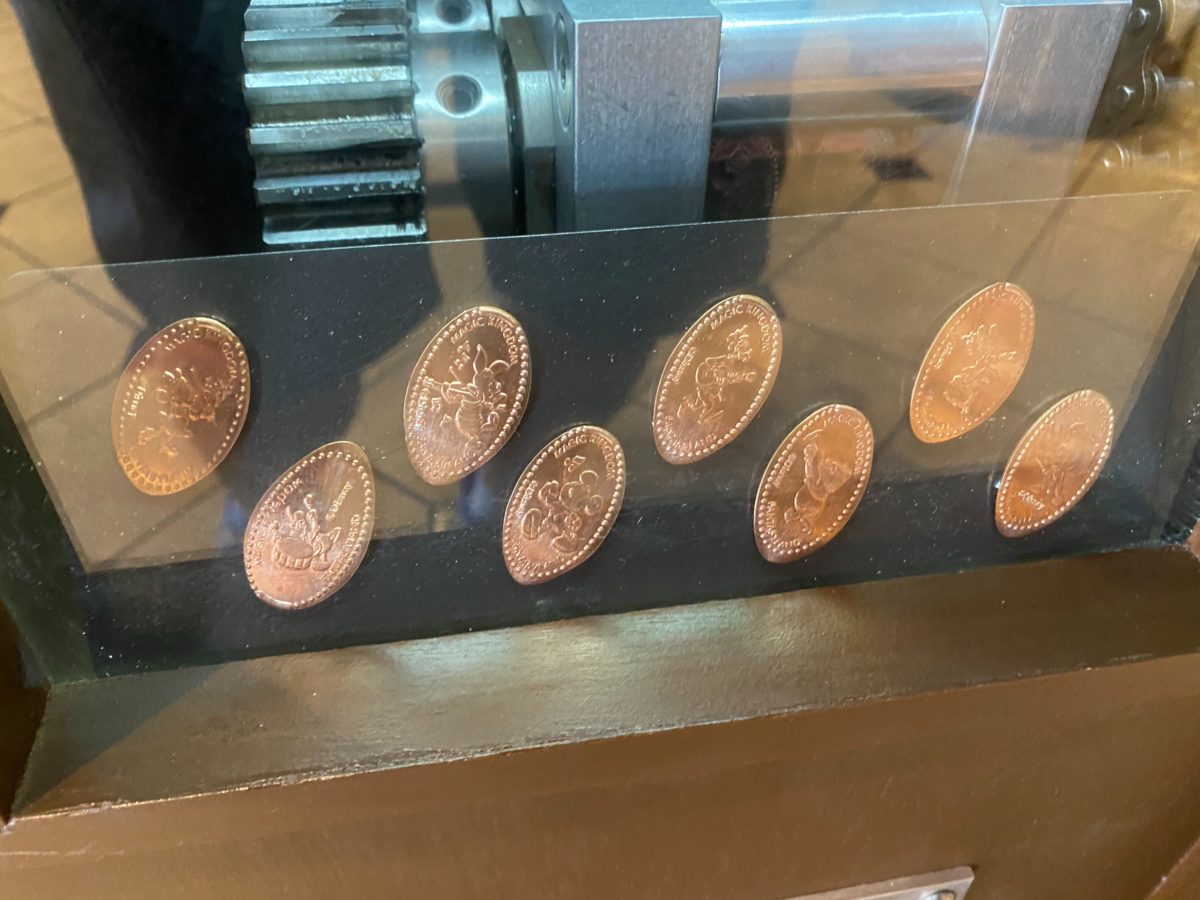 We may not have this opening day attraction anymore, but it's nice to see history live on today. You can get one of these pennies for $1 or all eight of them for $5.