This post may contain affiliate links; please read the disclosure for more information.
A new collection of merchandise has just hit the shelves of Universal Studios Hollywood, bringing with it a nostalgic throwback to the classic attractions of the park, and a retro logo. We have already seen matching merchandise offerings on sale over at Universal Orlando Resort this year, but it is good to see some Hollywood representation over here on the West Coast. Let's see what's on offer…
Vintage Attraction Drinking Glasses – $10 each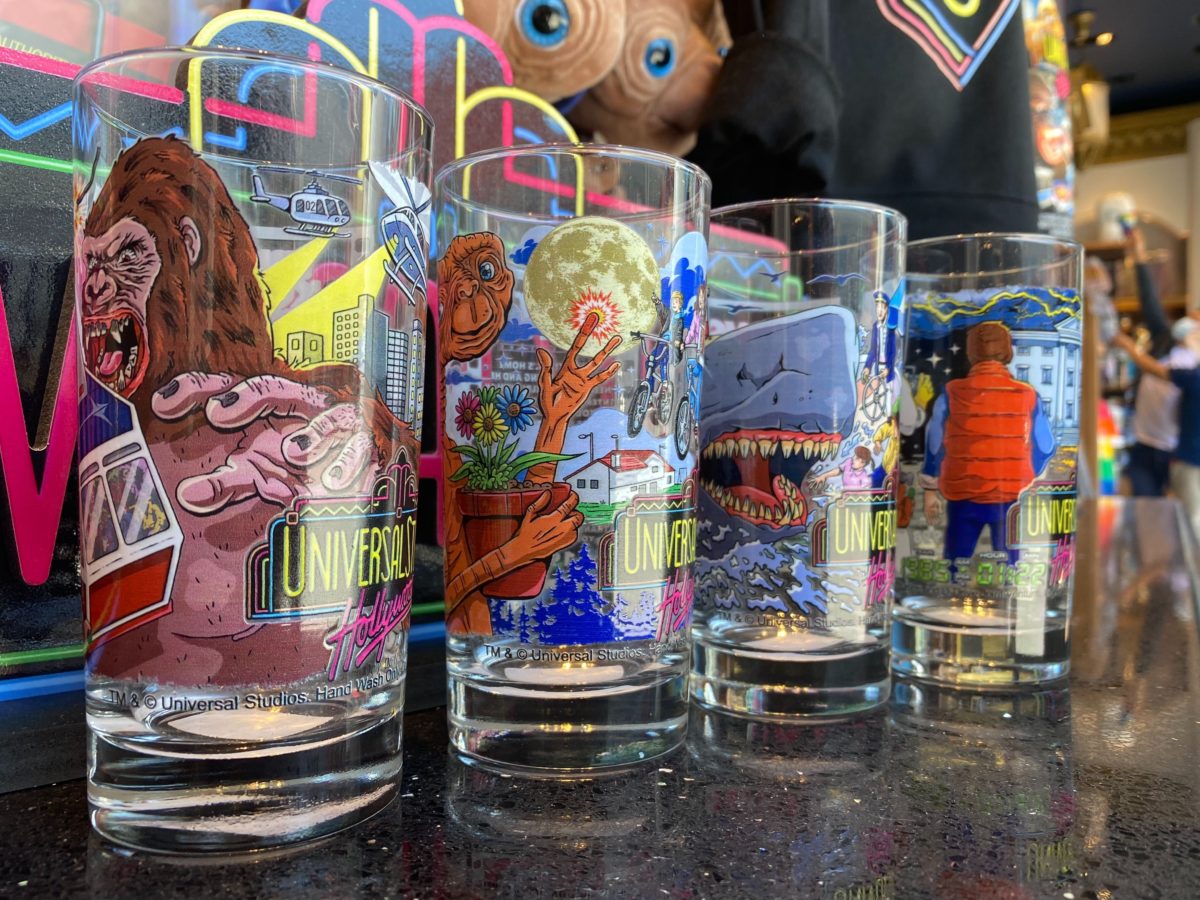 The first thing we spotted was the collection of drinking glasses, each themed to classic Universal attractions, with vintage artwork covering each vessel. We spotted these glasses (albeit with a different logo) over in Universal Studios Florida last month, where they were so popular they sold out and had to be re-stocked very quickly.
Each glass features a retro Universal Studios Hollywood logo and a short paragraph about each attraction represented.
King Kong Encounter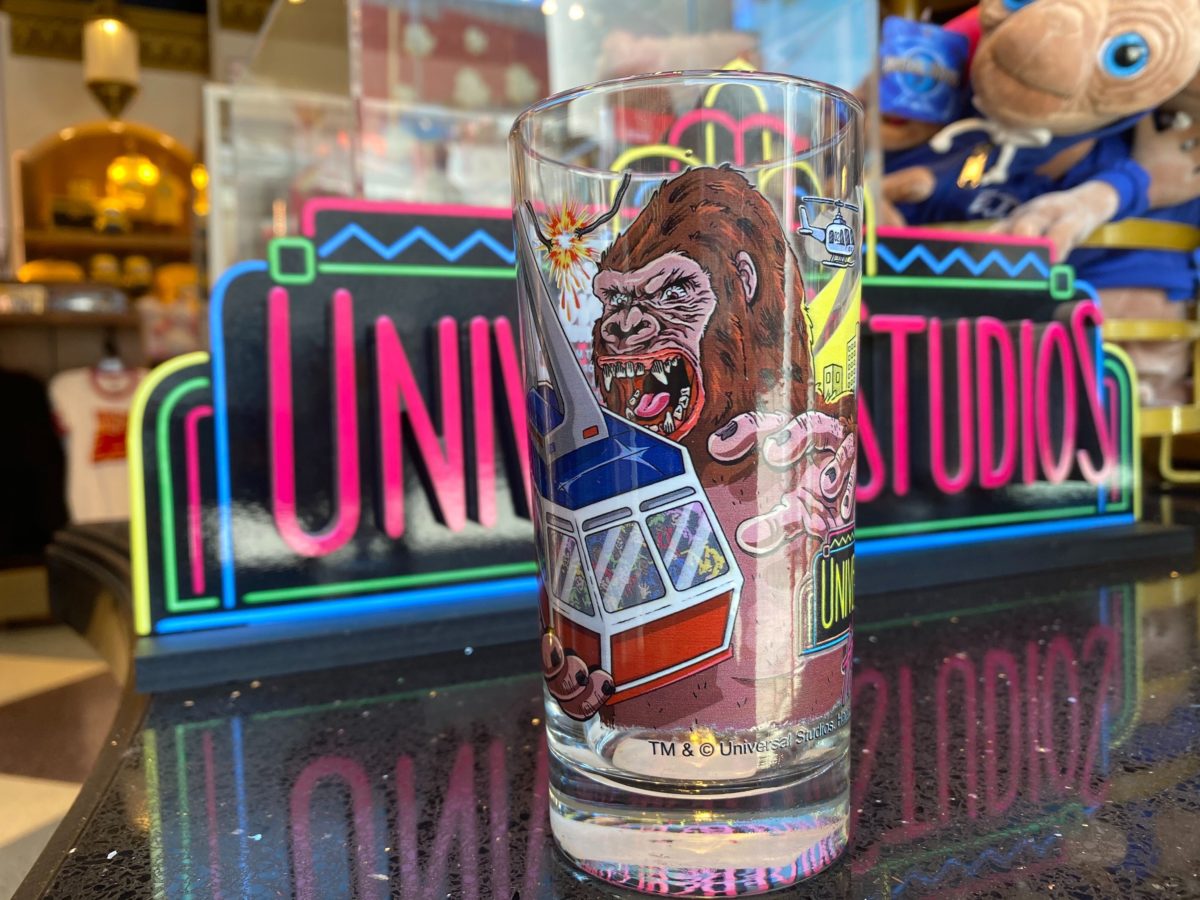 This first glass features an image of a furious King Kong, "Kongfronting" passengers aboard the classic attraction cable car.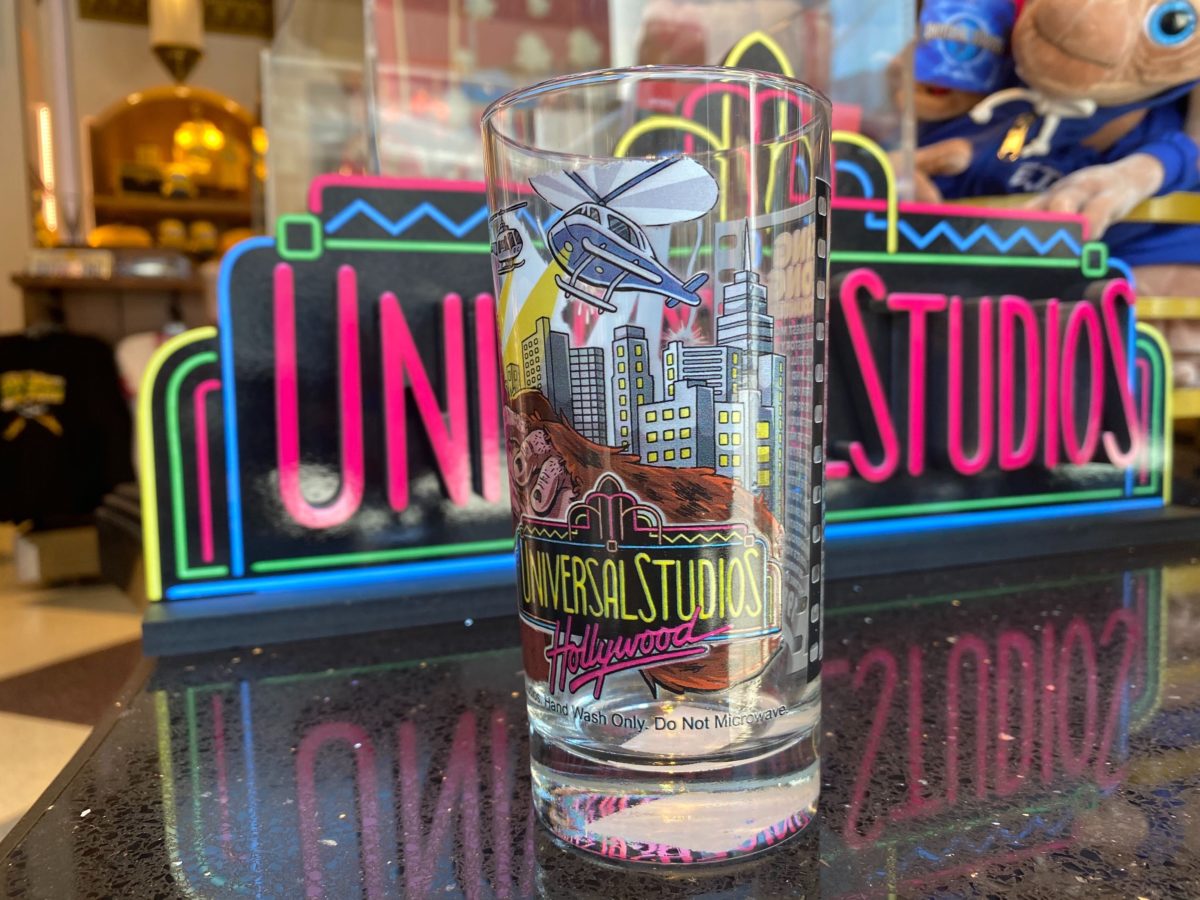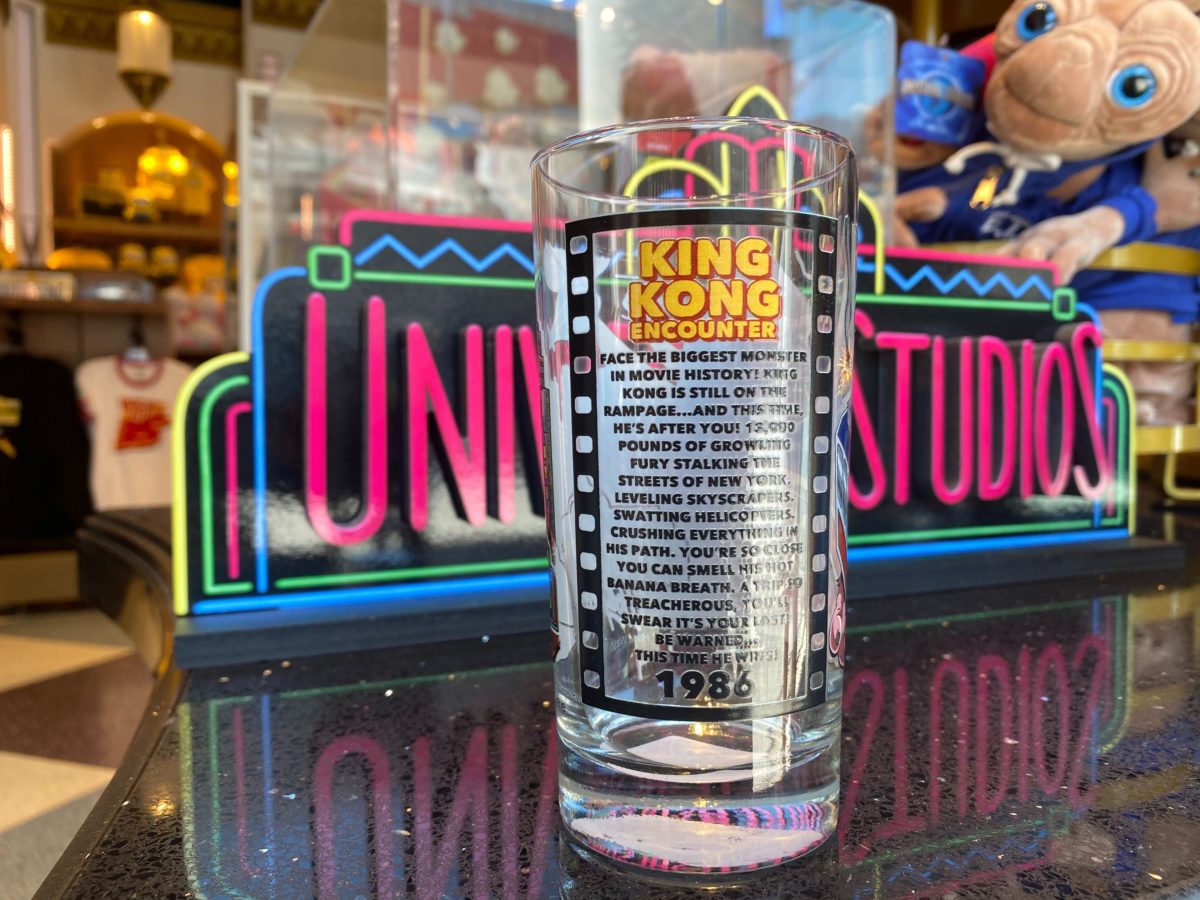 Be warned, as this glass reminds us of the terror we felt as we awaited King Kong's fury approaching our cable car. This time he wins!
E.T. Adventure
This second glass is themed to the beloved ride E.T. Adventre.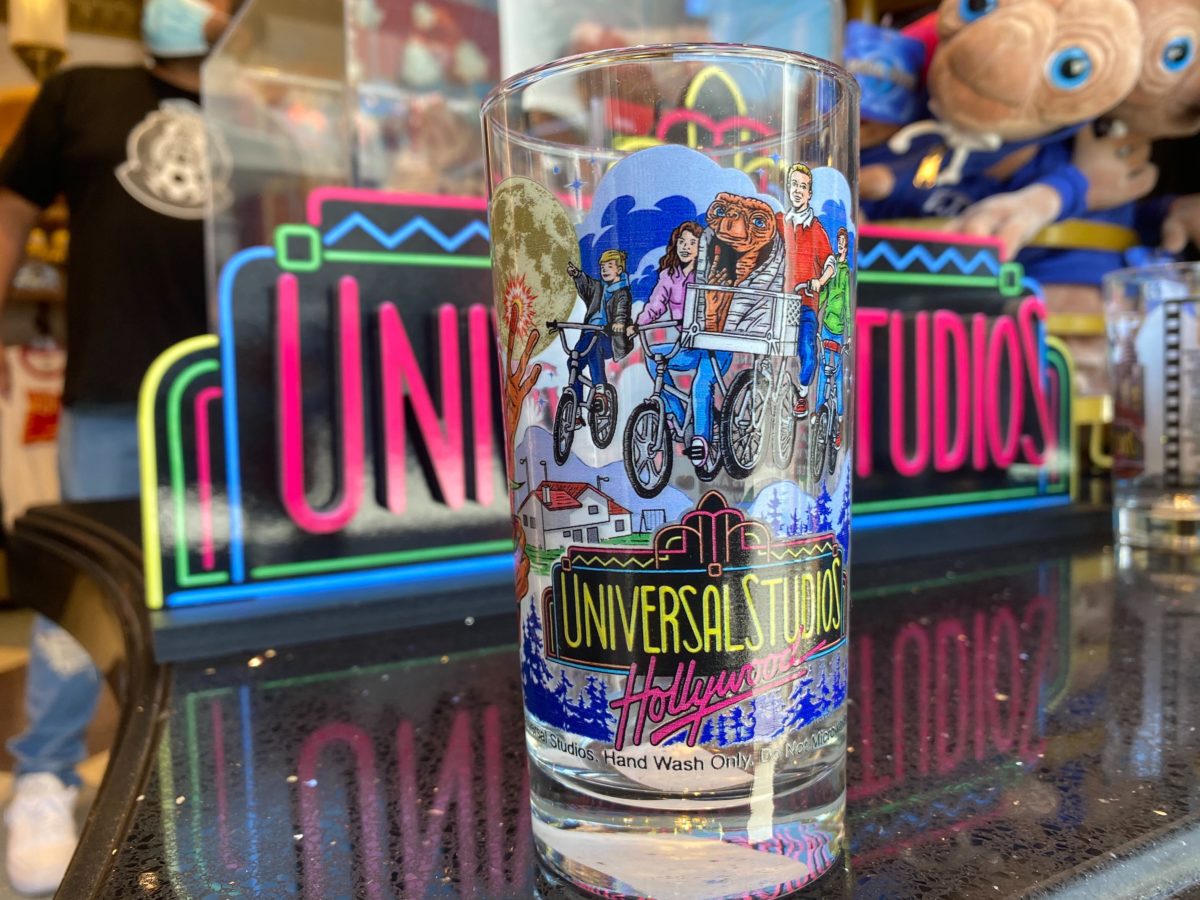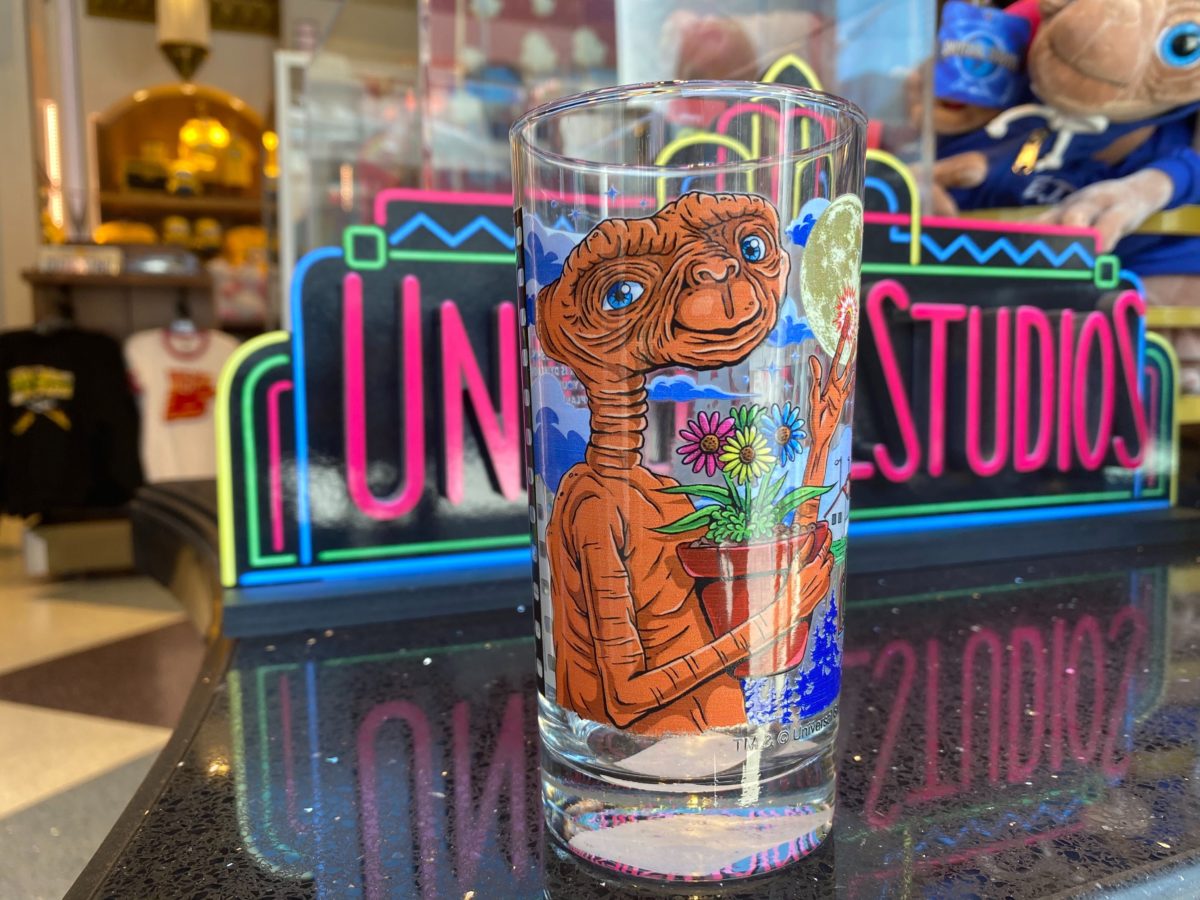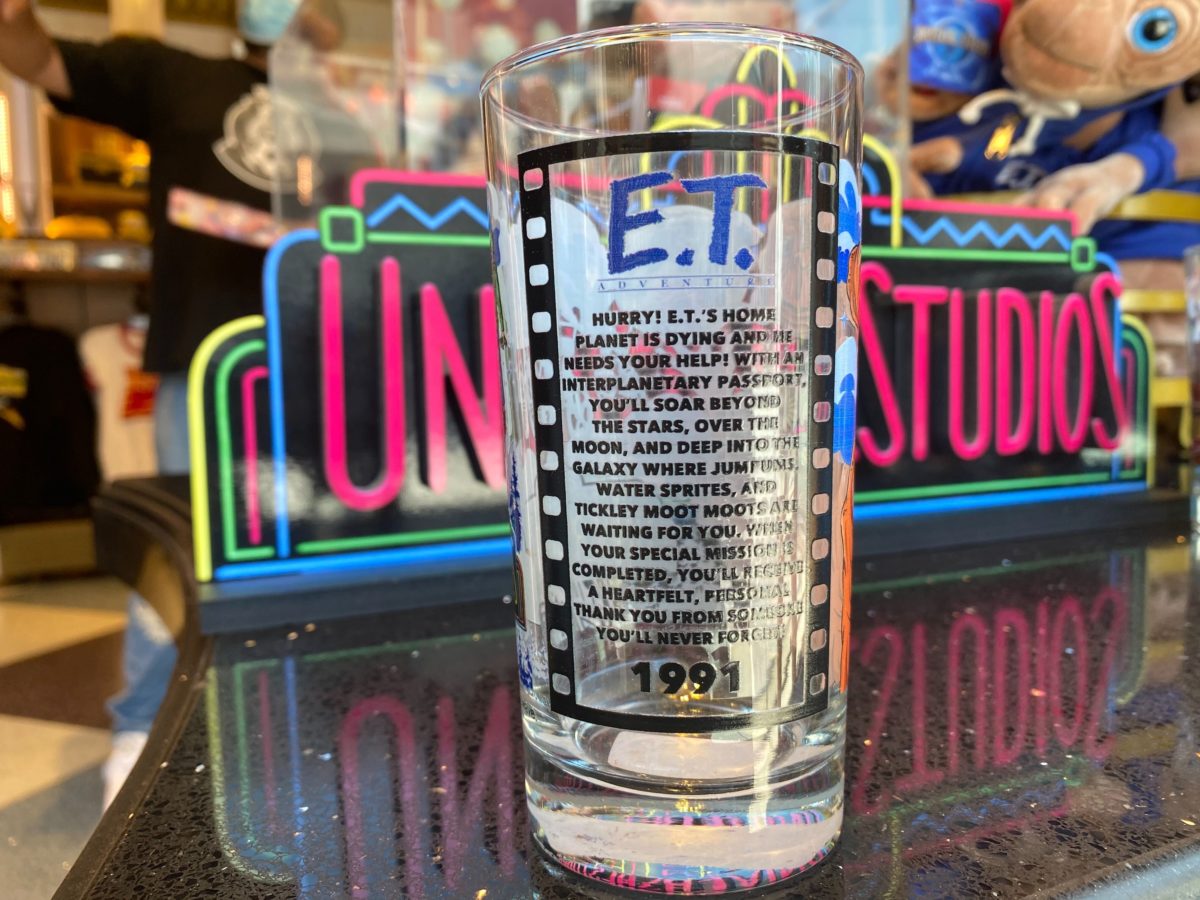 Featuring the classic bike ride scene and a warning that E.T's home planet is dying, this glass reminds of all the hurry and wonder we felt whilst riding the classic attraction.
Jaws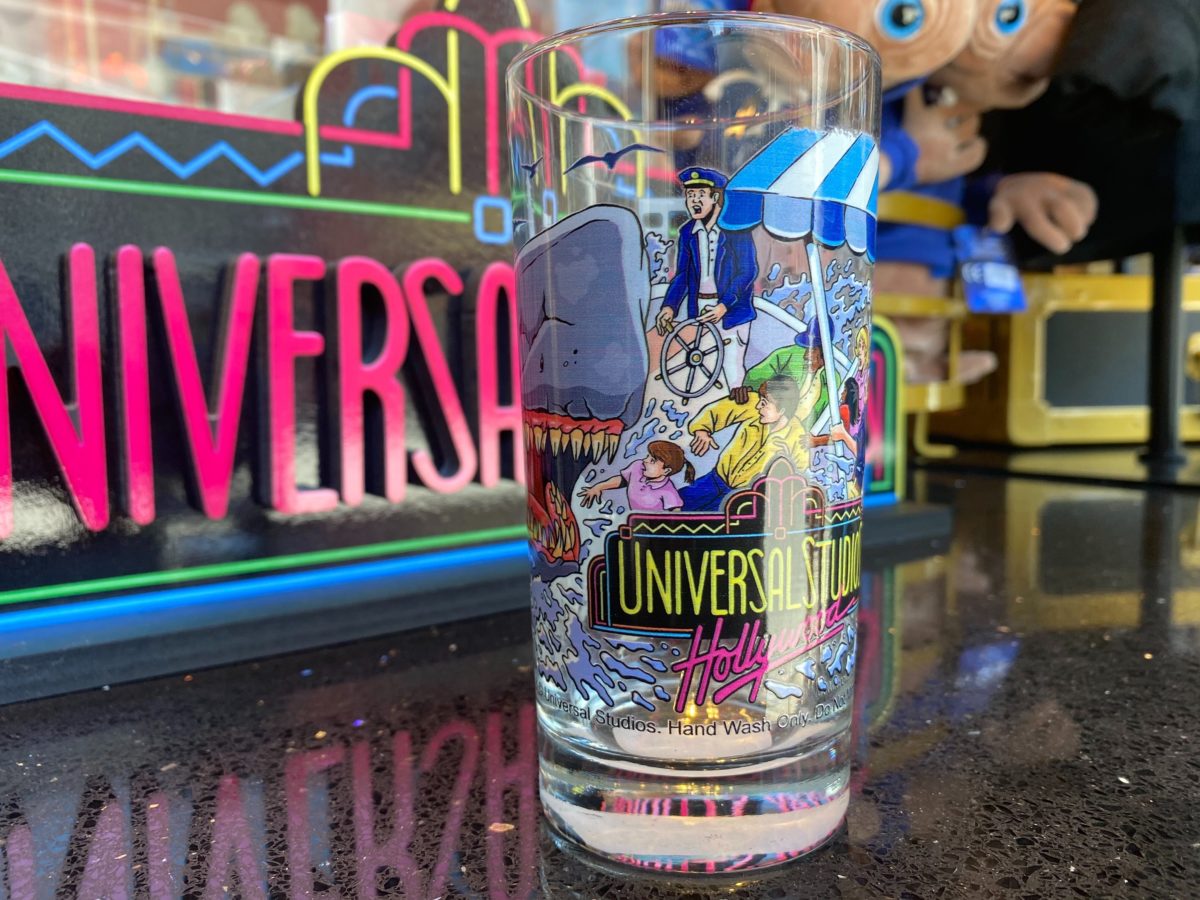 This next glass is themed to the iconic Jaws attraction, and features a nostalgic image of the huge shark himself crashing onto a boat full of terrified guests and a shell-shocked captain!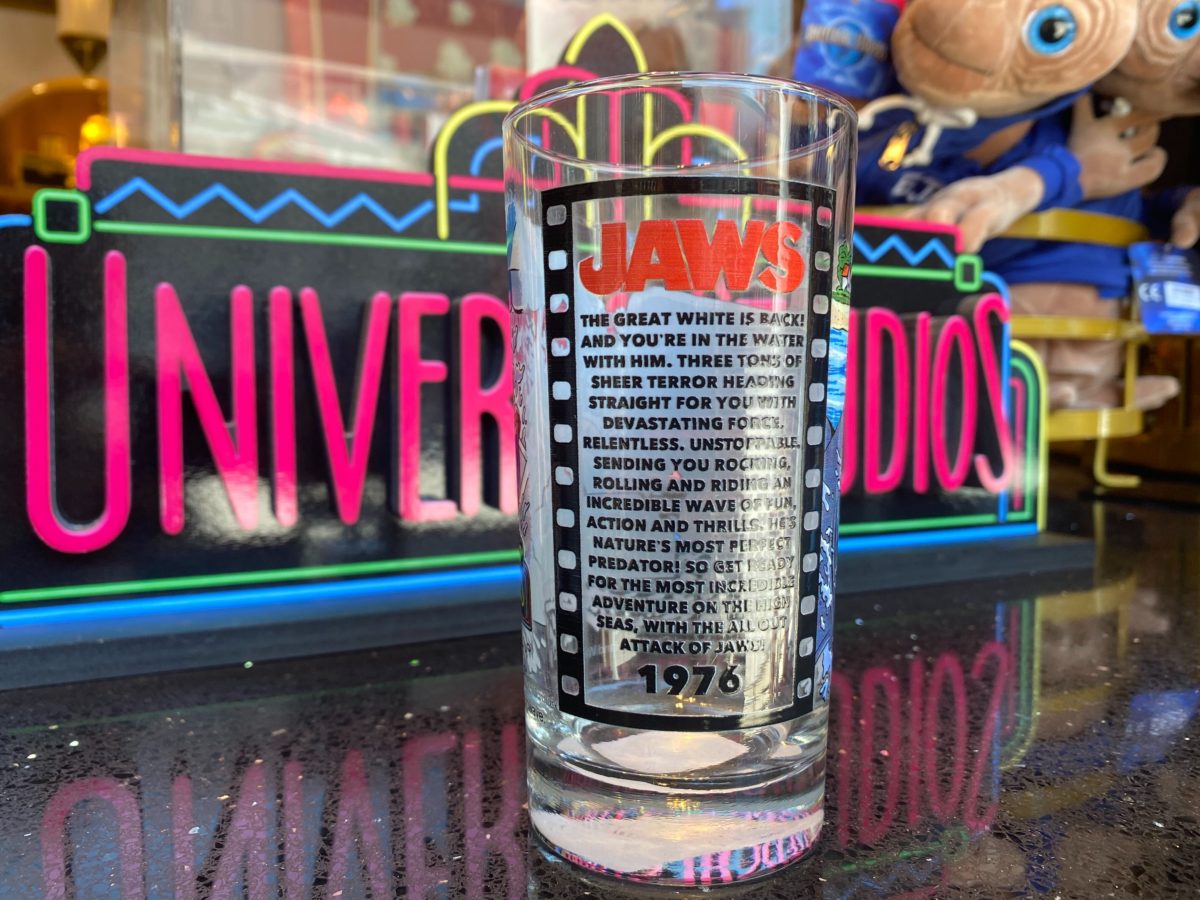 Back to the Future The Ride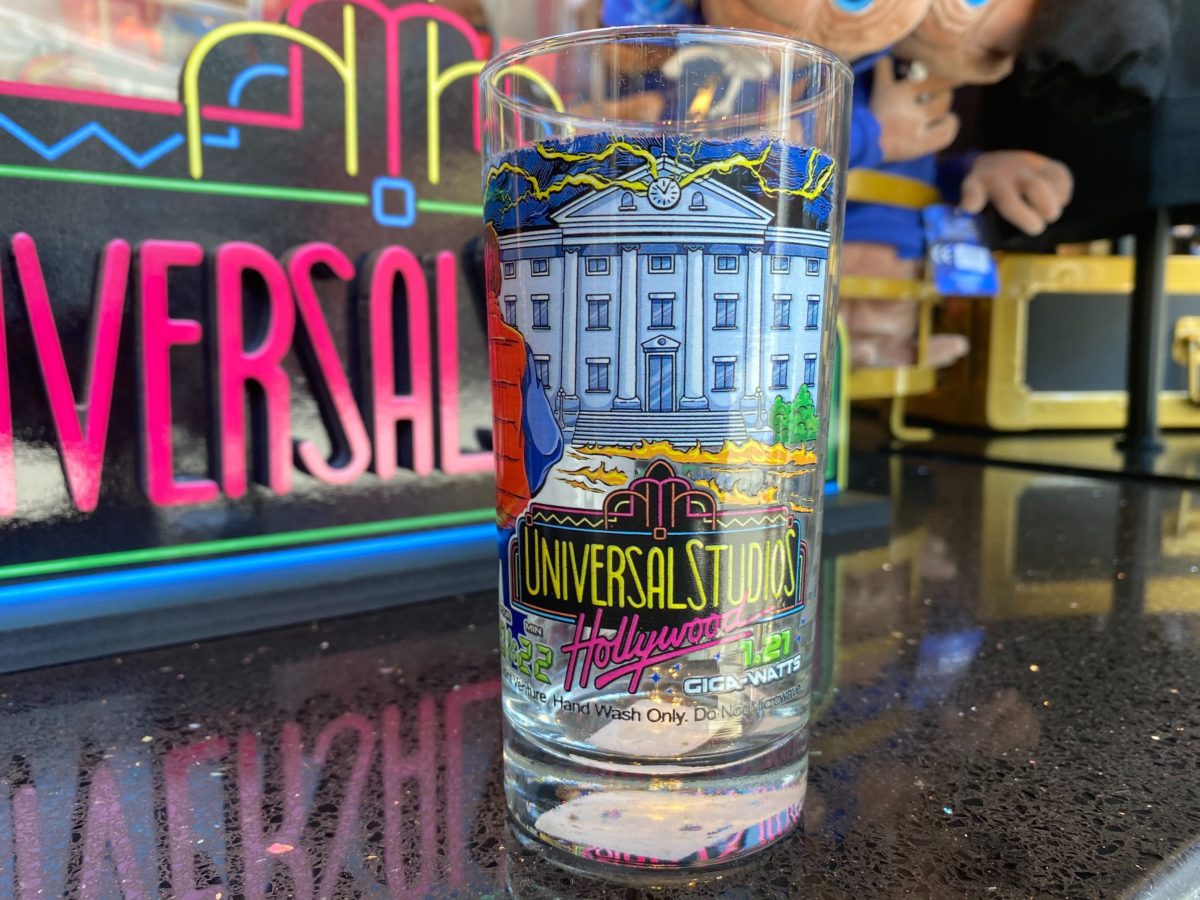 Buckle up, as this last glass represents Back to the Future The Ride!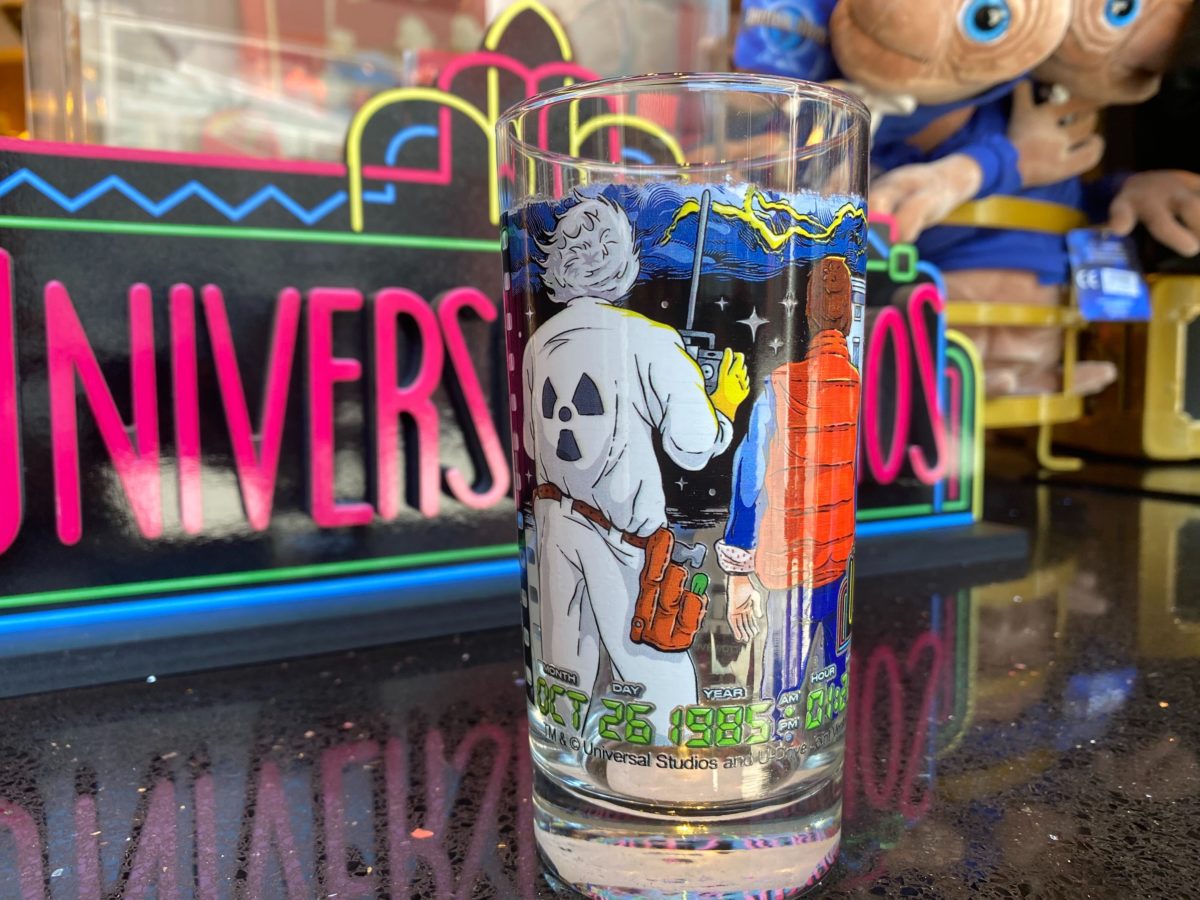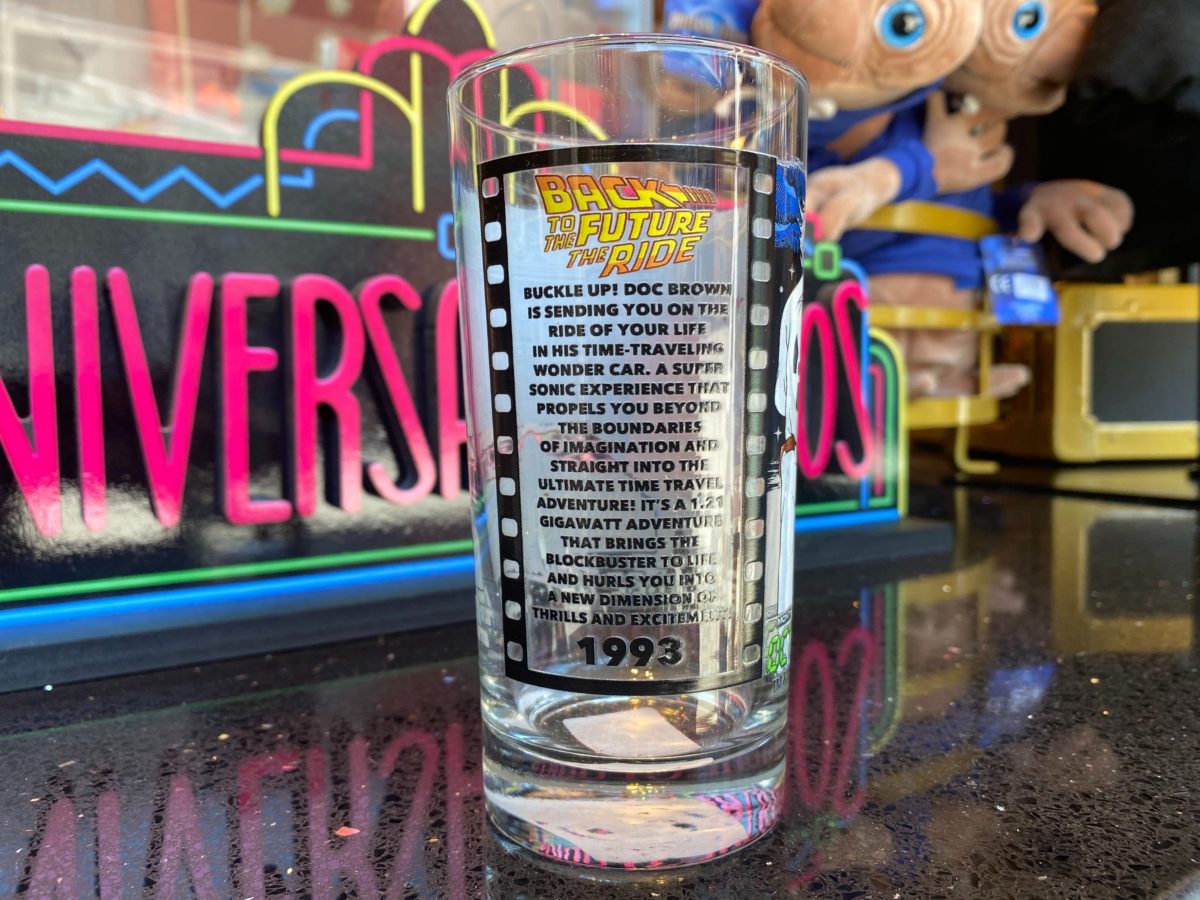 The art on this glass shows Marty and Doc Brown excitedly watching lightning strike the Hill Valley town hall, on the 1.21 gigawatt adventure!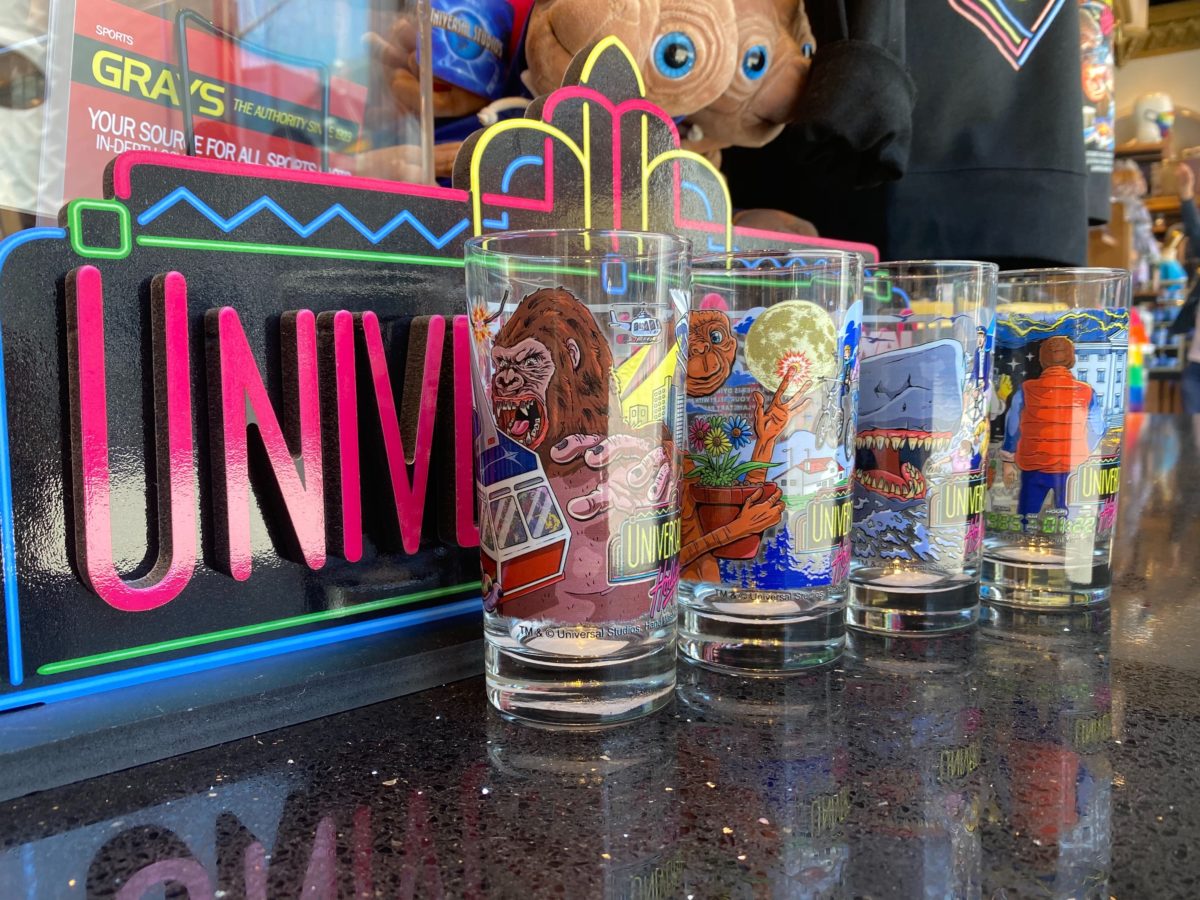 Universal Studios Hollywood Button Set – $11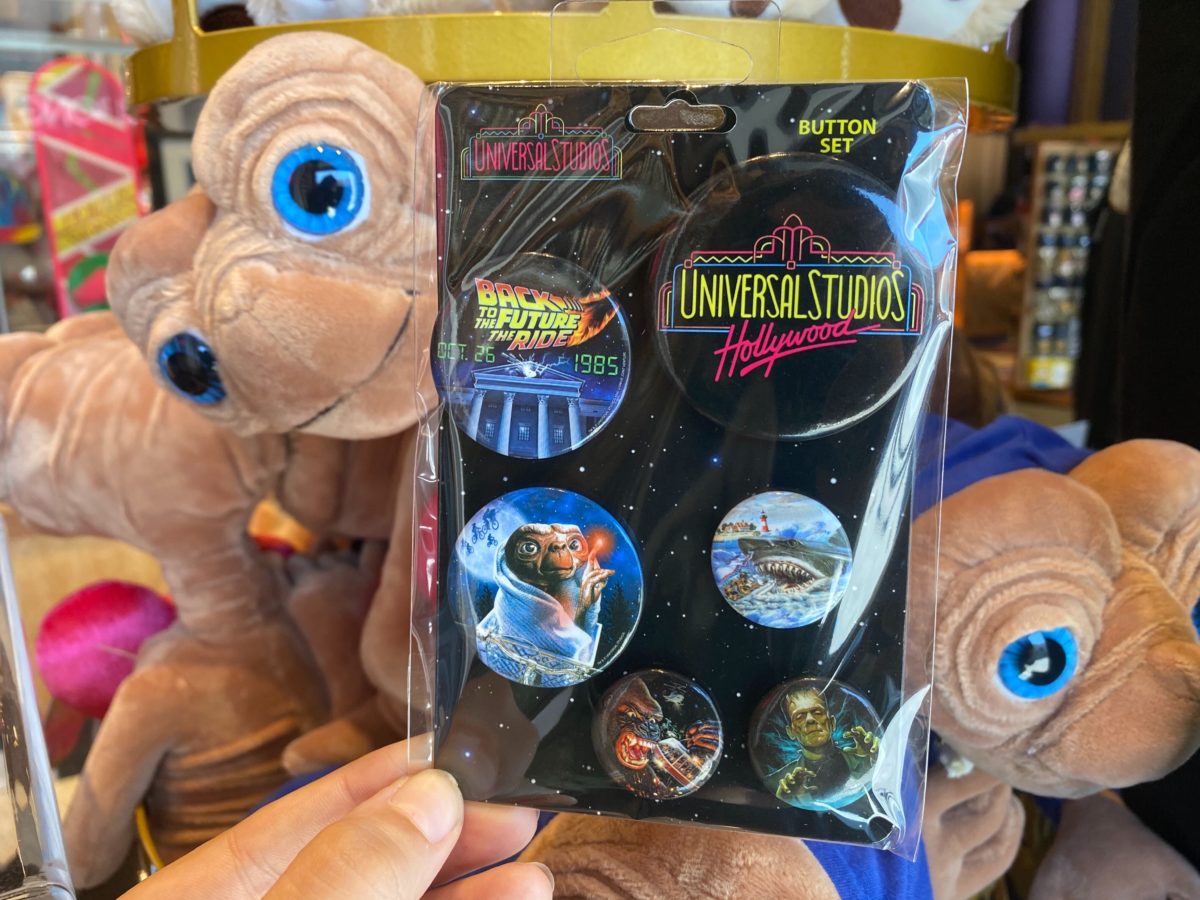 This set of six cute button badges feature the retro Universal Studios logo, and five pins with artwork from the classic attractions mentioned above.
Universal Studios Hollywood Logo Decal & Bumper Strip Set – $12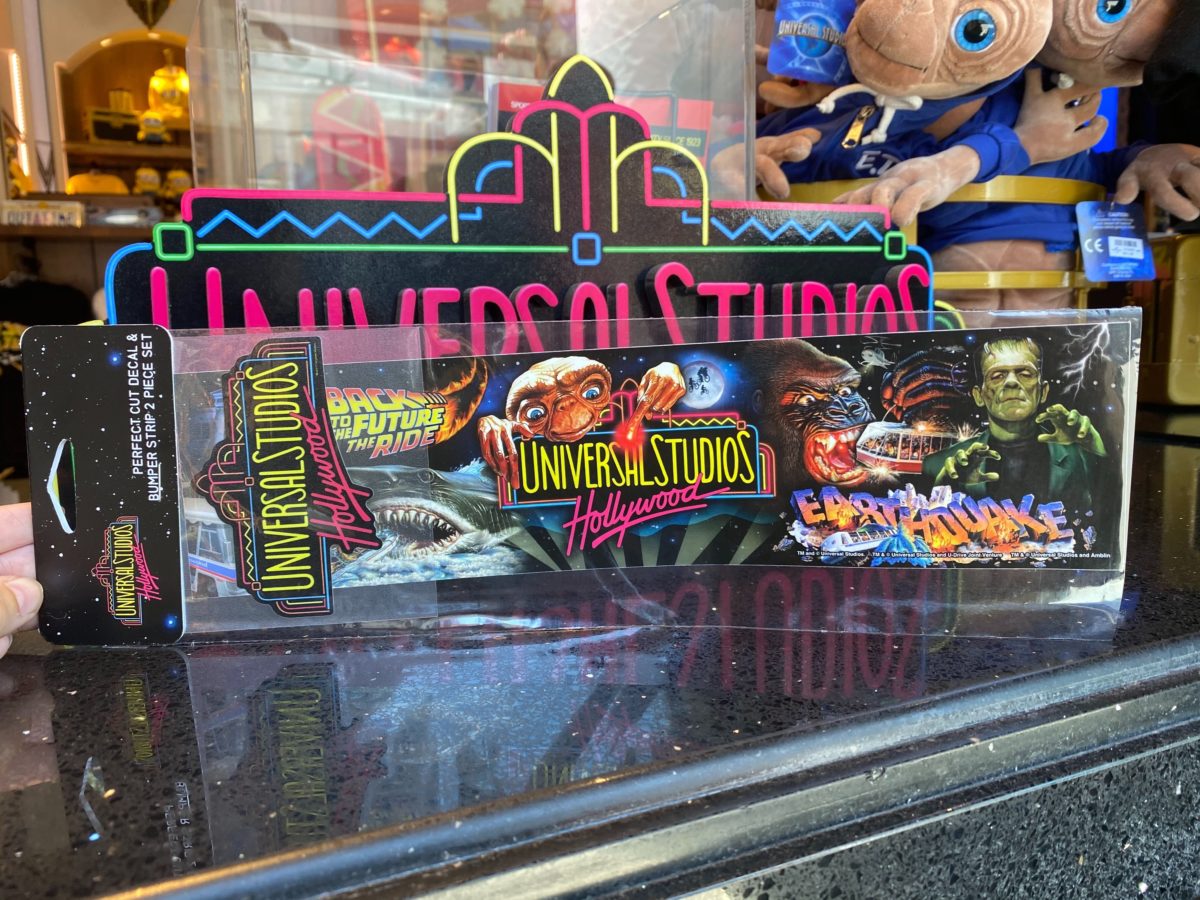 This set includes two cool pieces, perfect for any Universal Studios Hollywood fan. The first item is a decal with the colorful retro logo. The second is a bumper strip, featuring the logo and a montage image of icons from classic attractions, including Jaws, E.T. Adventure and EARTHQUAKE.
Universal Studios Hollywood Cooling Towel – $20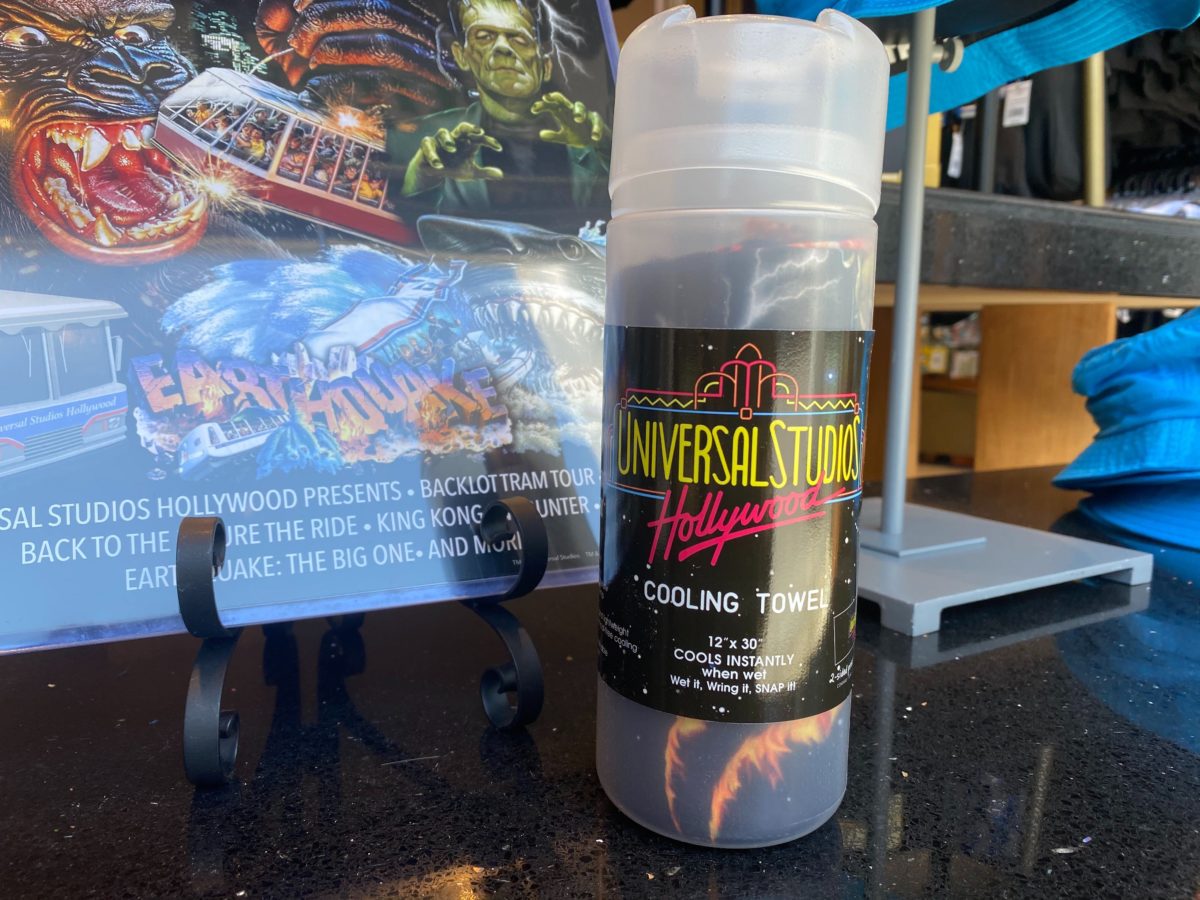 A complete necessity during the hot summer, this last item is a Universal Studios Hollywood cooling towel.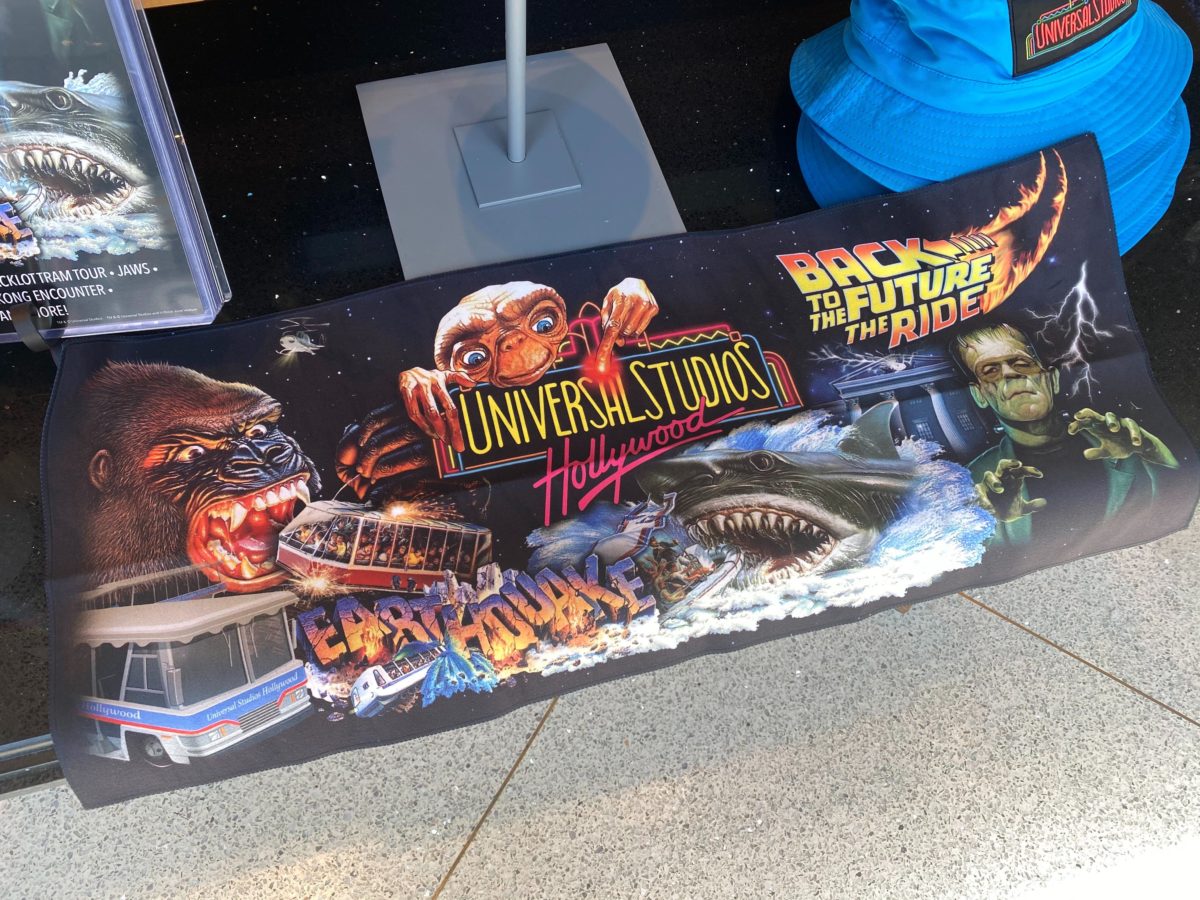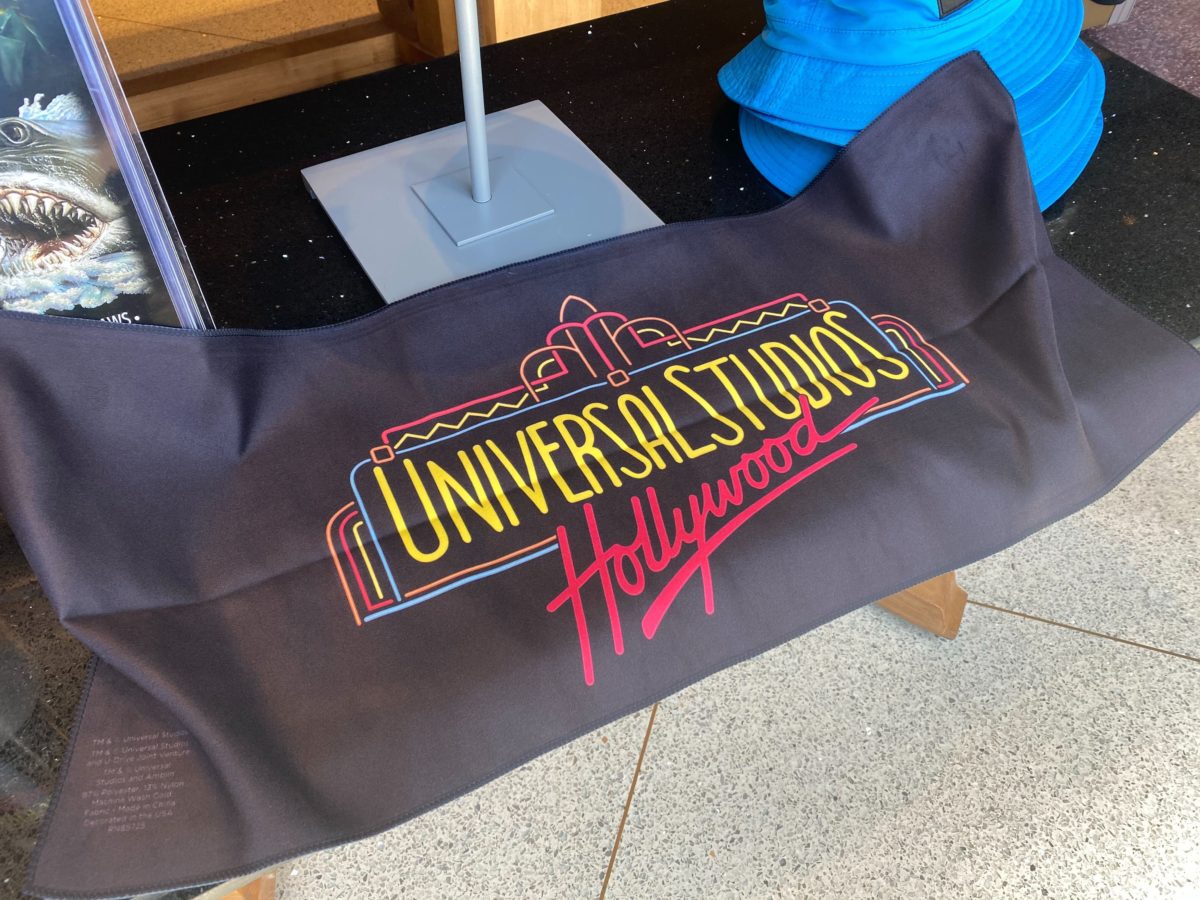 When opened up, the black towel has the retro Universal Studios Hollywood logo on one side, and the same classic attraction montage we've seen above on the other. The towel measures a handy 12″ by 30″.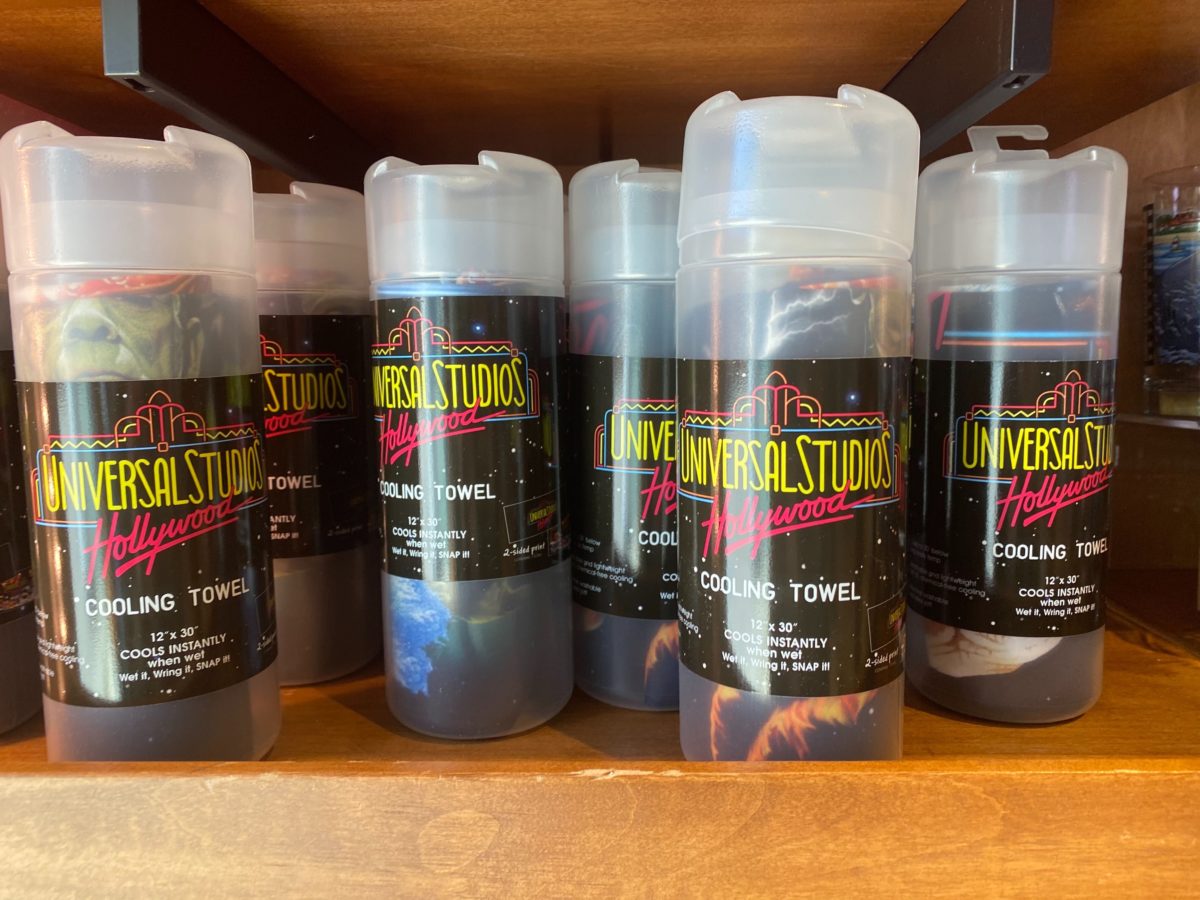 Each towel is packaged in a plastic tube, which promises that the item cools instantly when wet.
Will you be collecting any of this nostalgic merchandise on your next visit to Universal Studios Hollywood?