The Disney Skyliner station at Disney's Pop Century Resort is officially reopen to the public. This station transports guests to Disney's Caribbean Beach Resort, which connects to EPCOT and Disney's Hollywood Studios. This station is also available for guests at Disney's Art of Animation Resort, which remains closed at this time.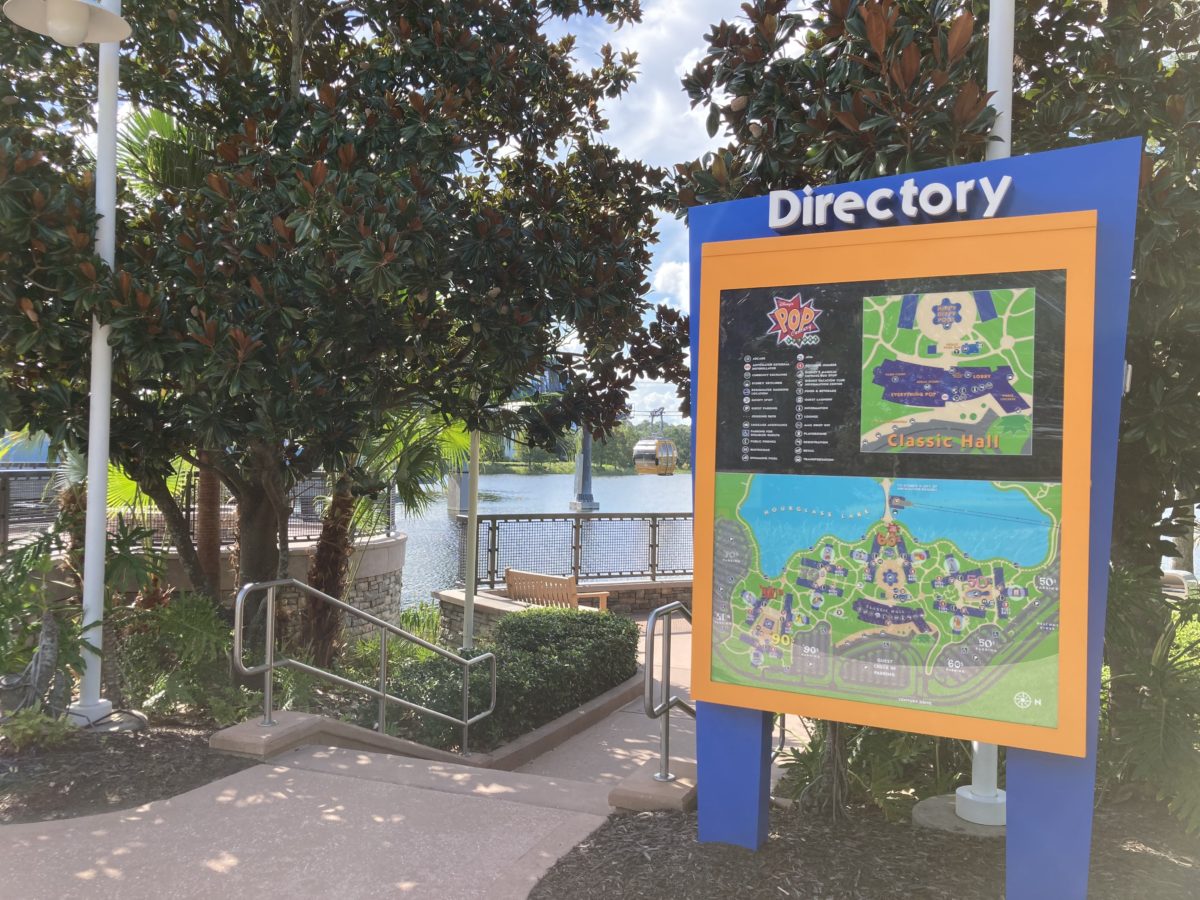 Depending on when you take the Skyliner, you'll experience varying waits. As with all resort transportation, lines at park open or directly after park close are typically longer than throughout the rest of the day. If you're heading to a park first thing in the morning, expect long waits, but if you're on a more leisurely schedule, you'll find that taking the Skyliner during off-times, such as throughout the afternoon, will be total breeze.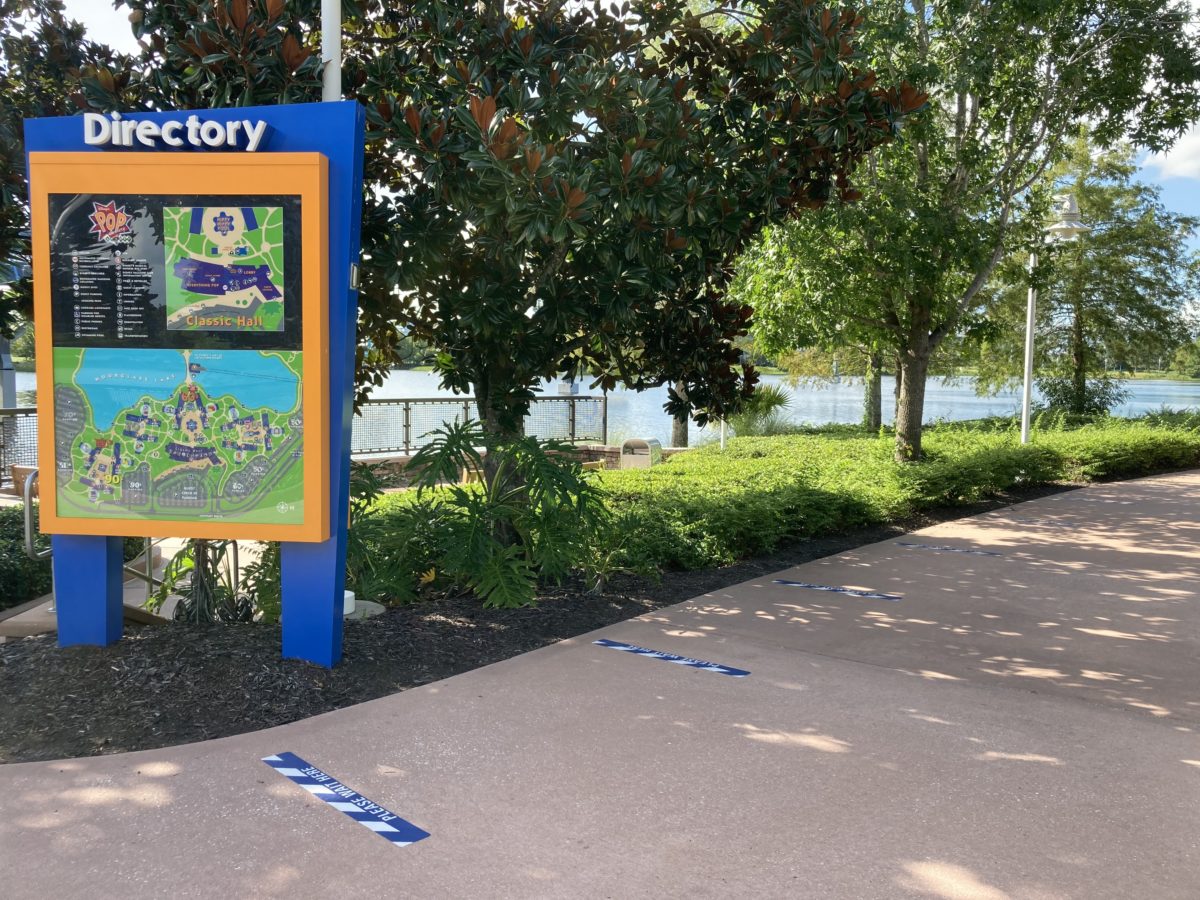 Social distancing markers on the floor lead up to the station, which is located by the '60s Section of the resort. Markers extend all the way back to the '50s Section.
Guests staying in the '60s section of Disney's Pop Century Resort near Hourglass Lake have the quickest access to this Skyliner station, and our recommendation is to select that section as one of your preferences during Online Check-In for the most convenience.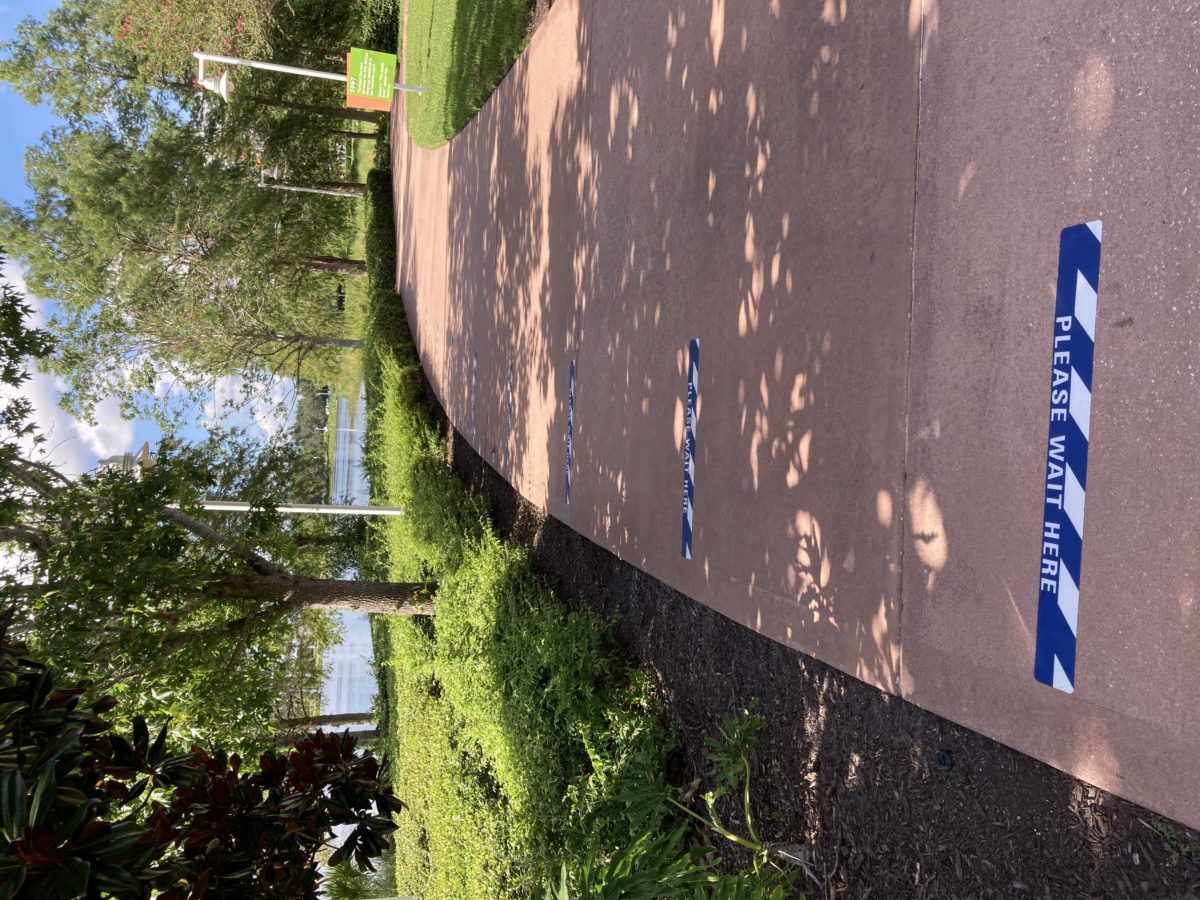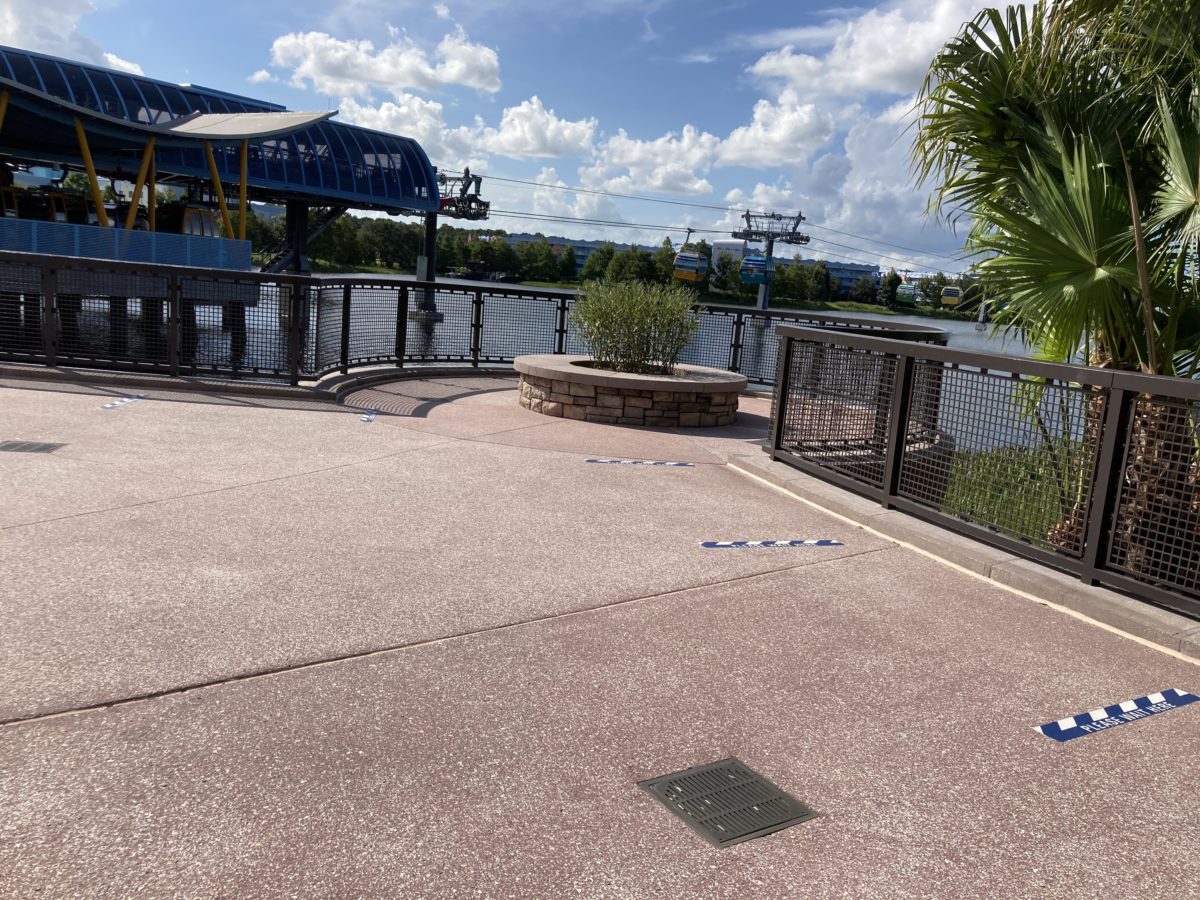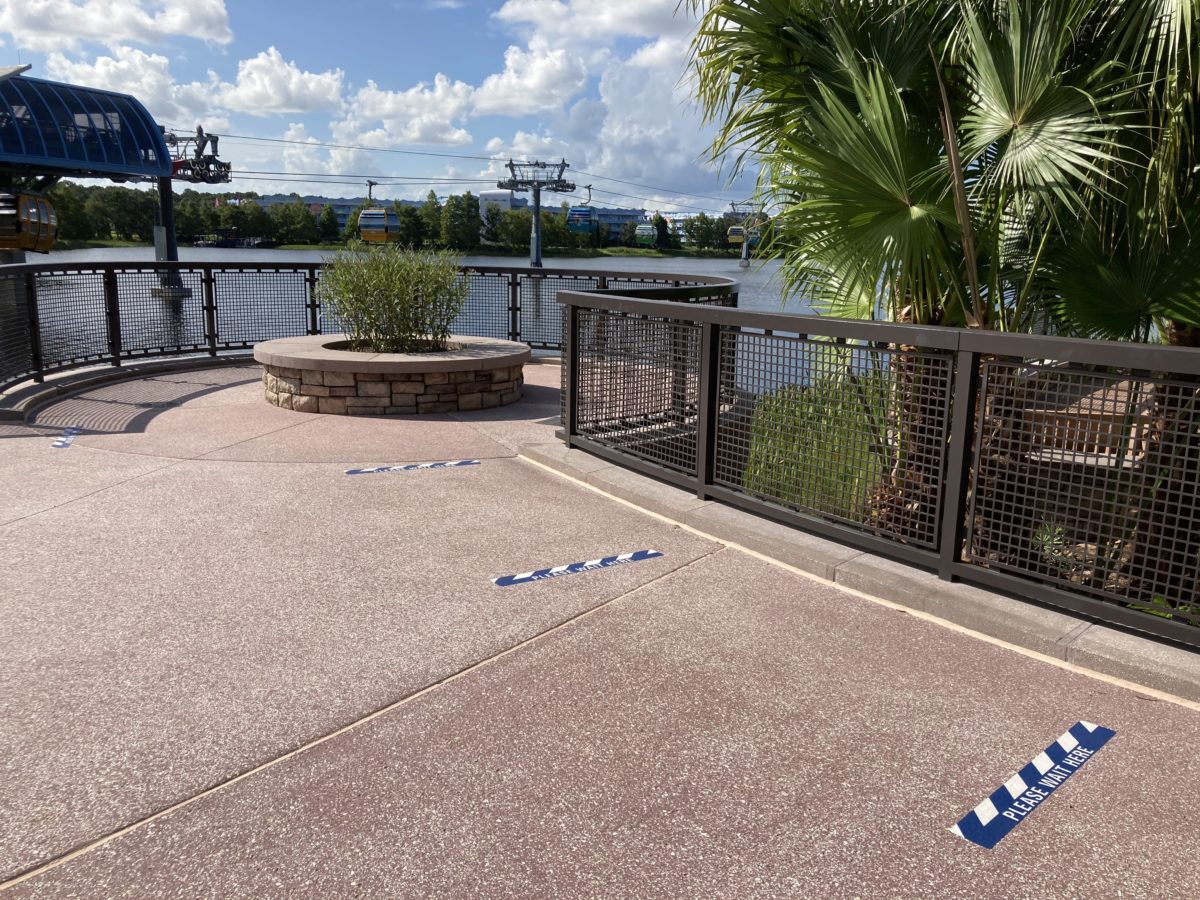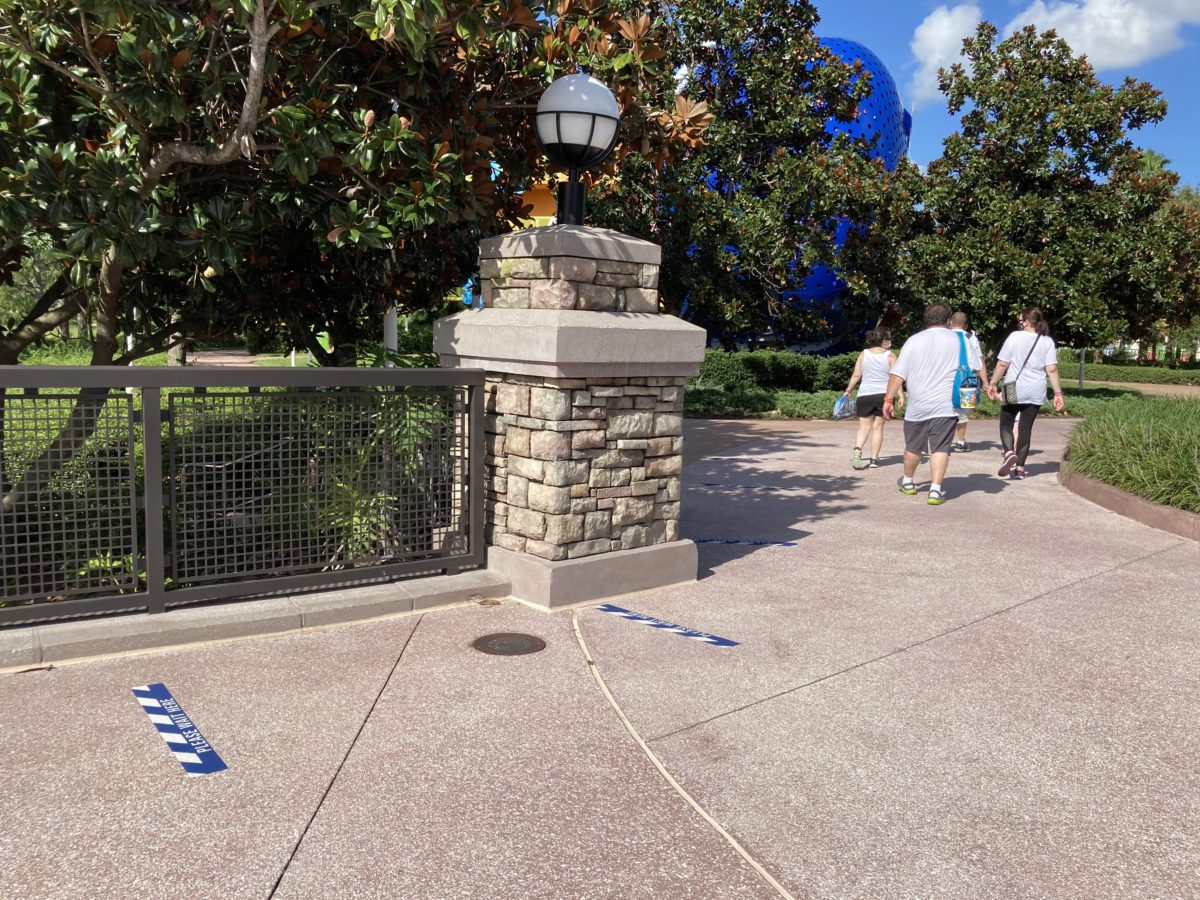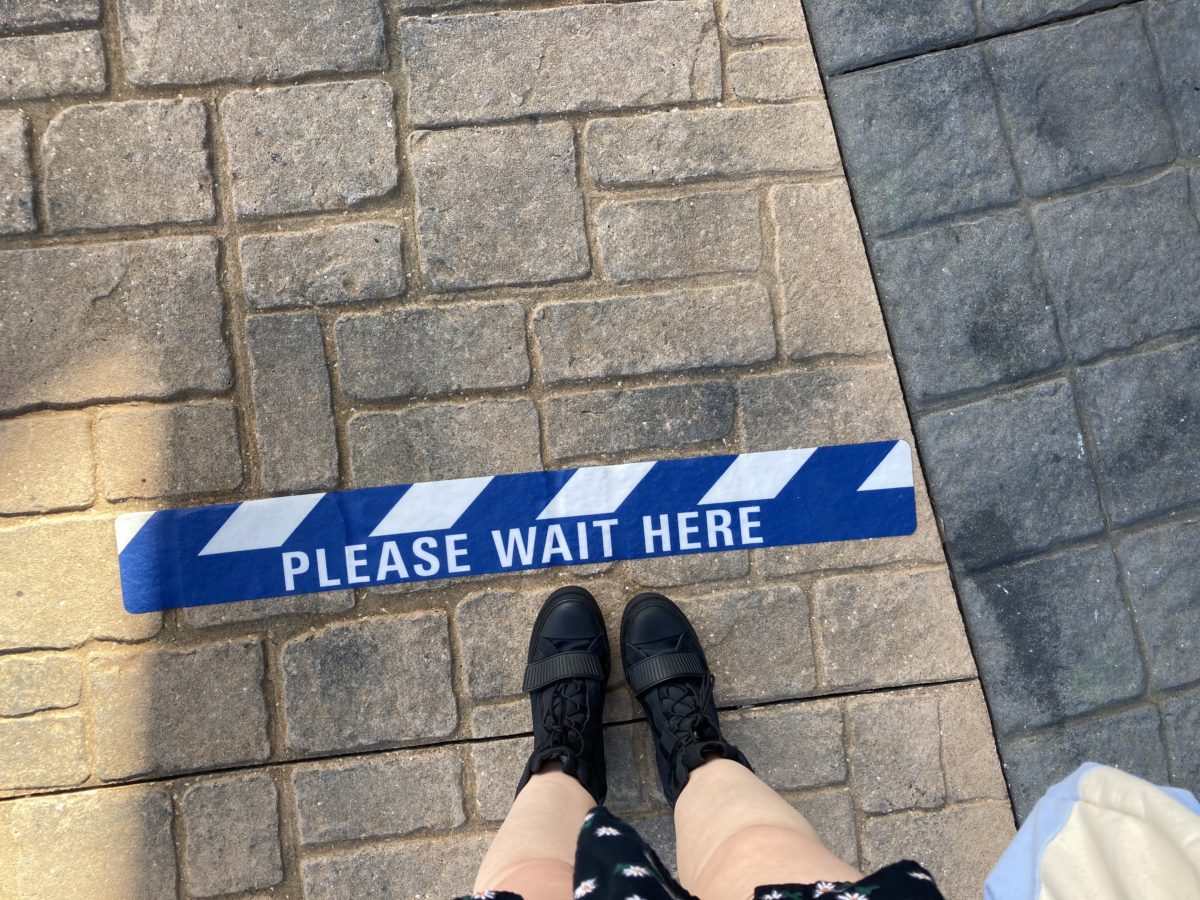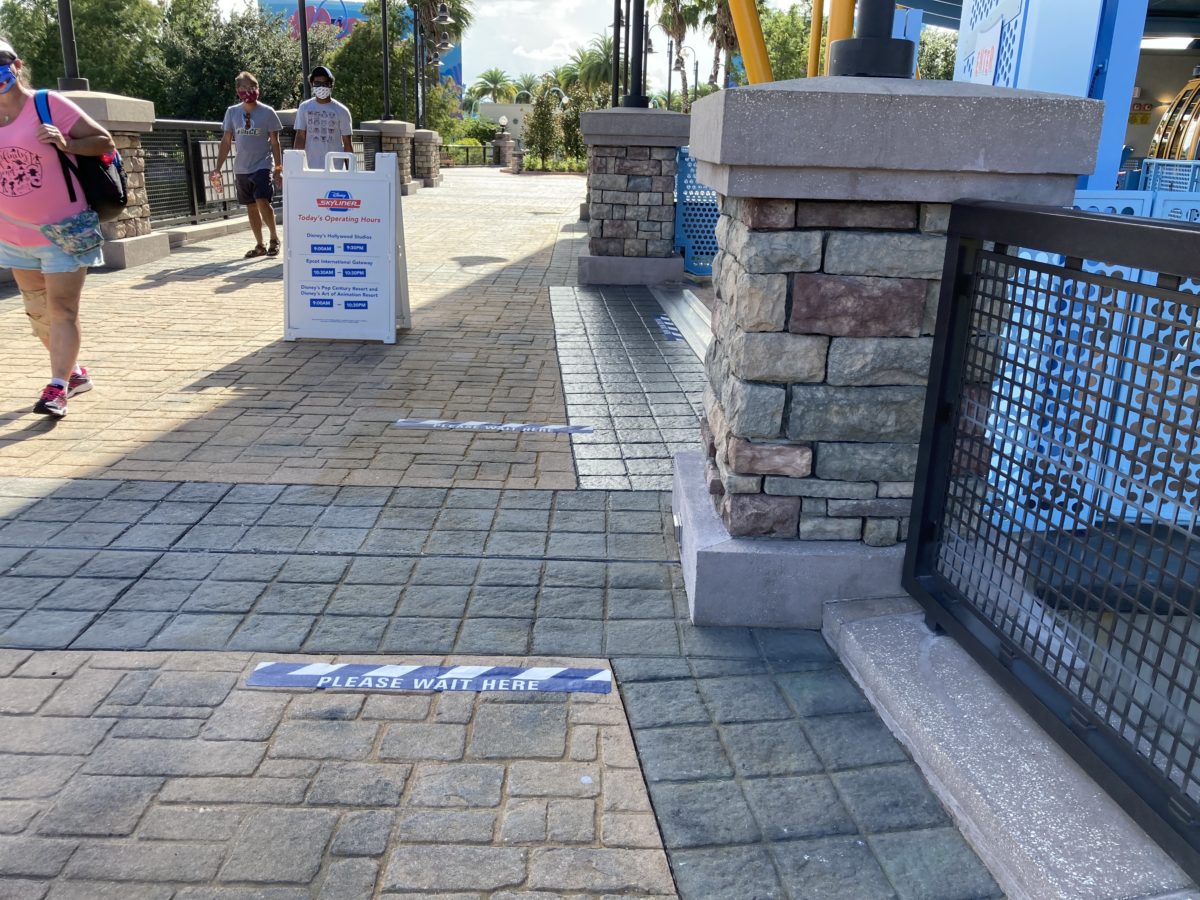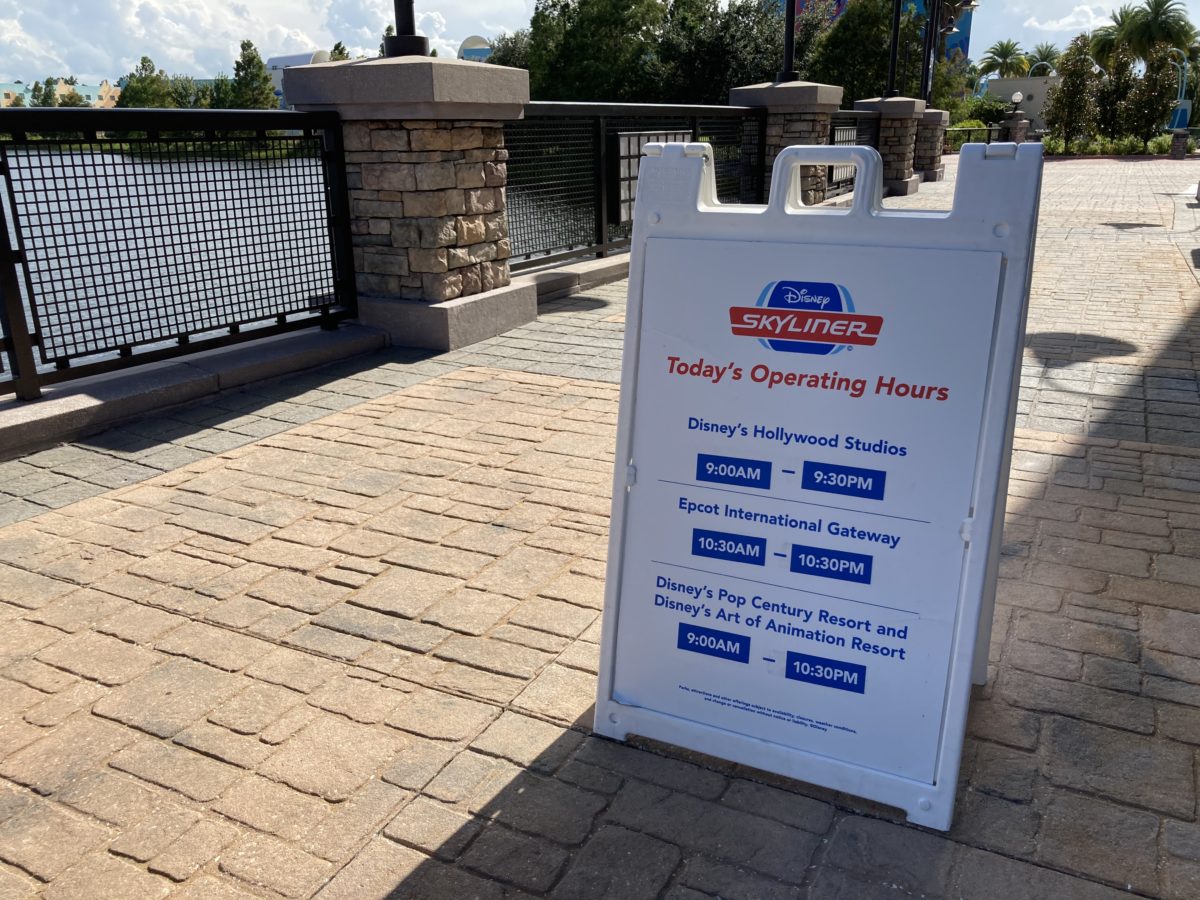 Disney Skyliner hours of operation run until an hour and a half after each park closes. (Disney's Hollywood Studios closes at 8 p.m. and EPCOT closes at 9 p.m.)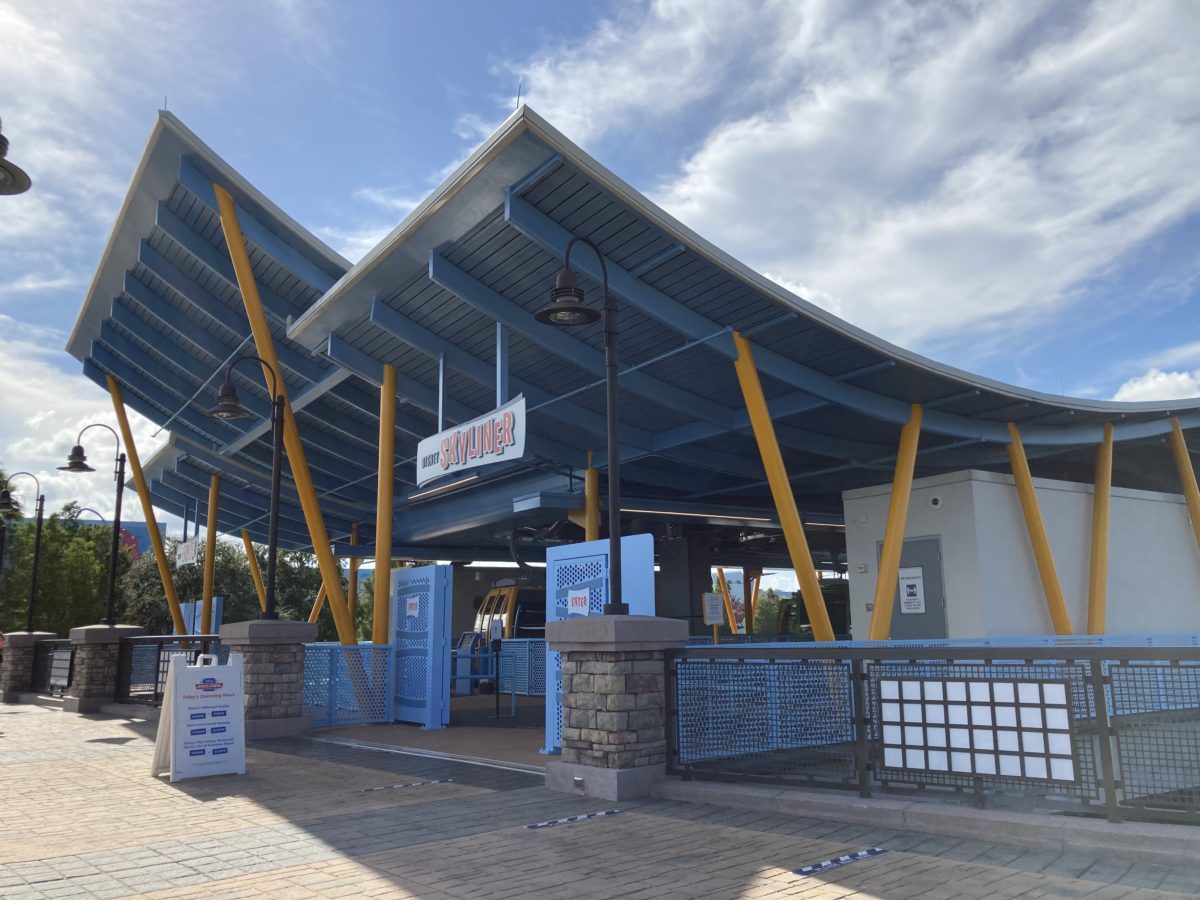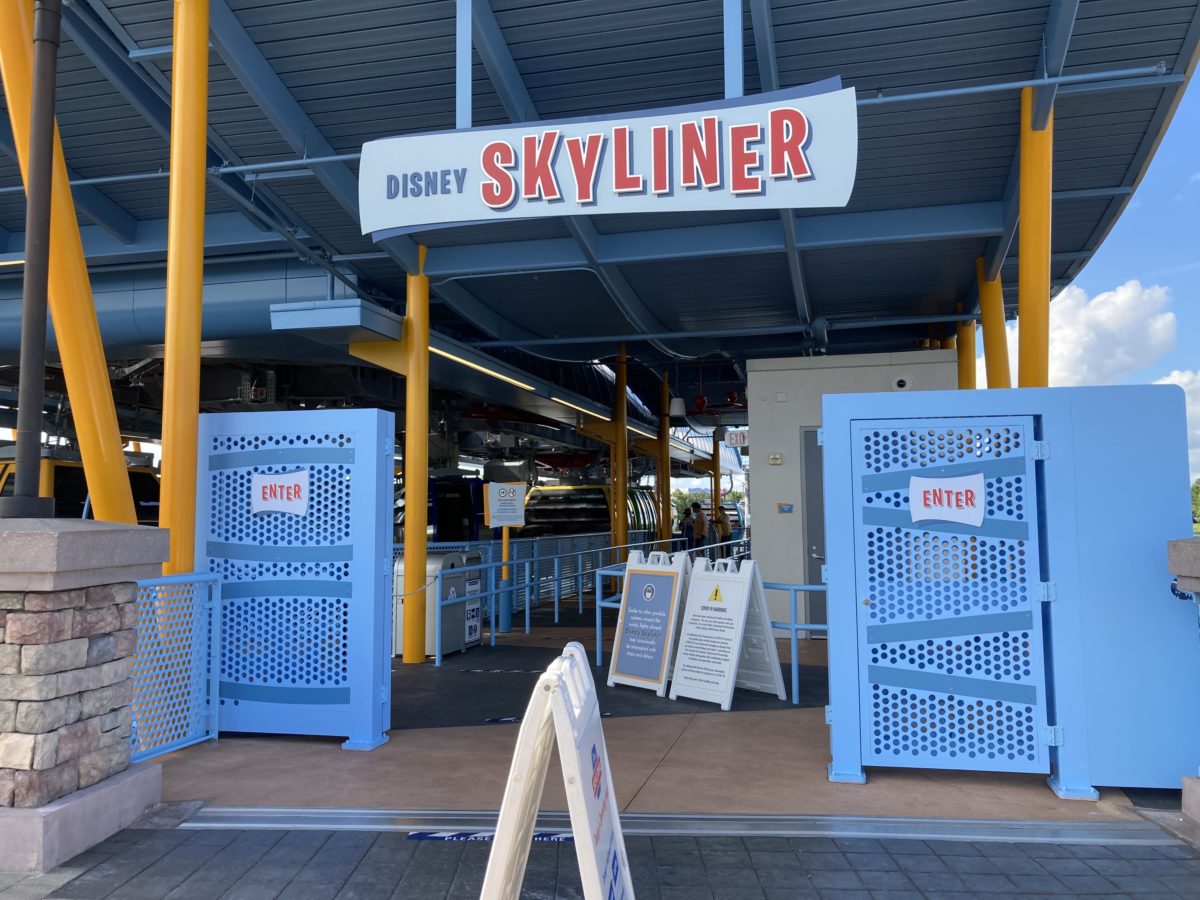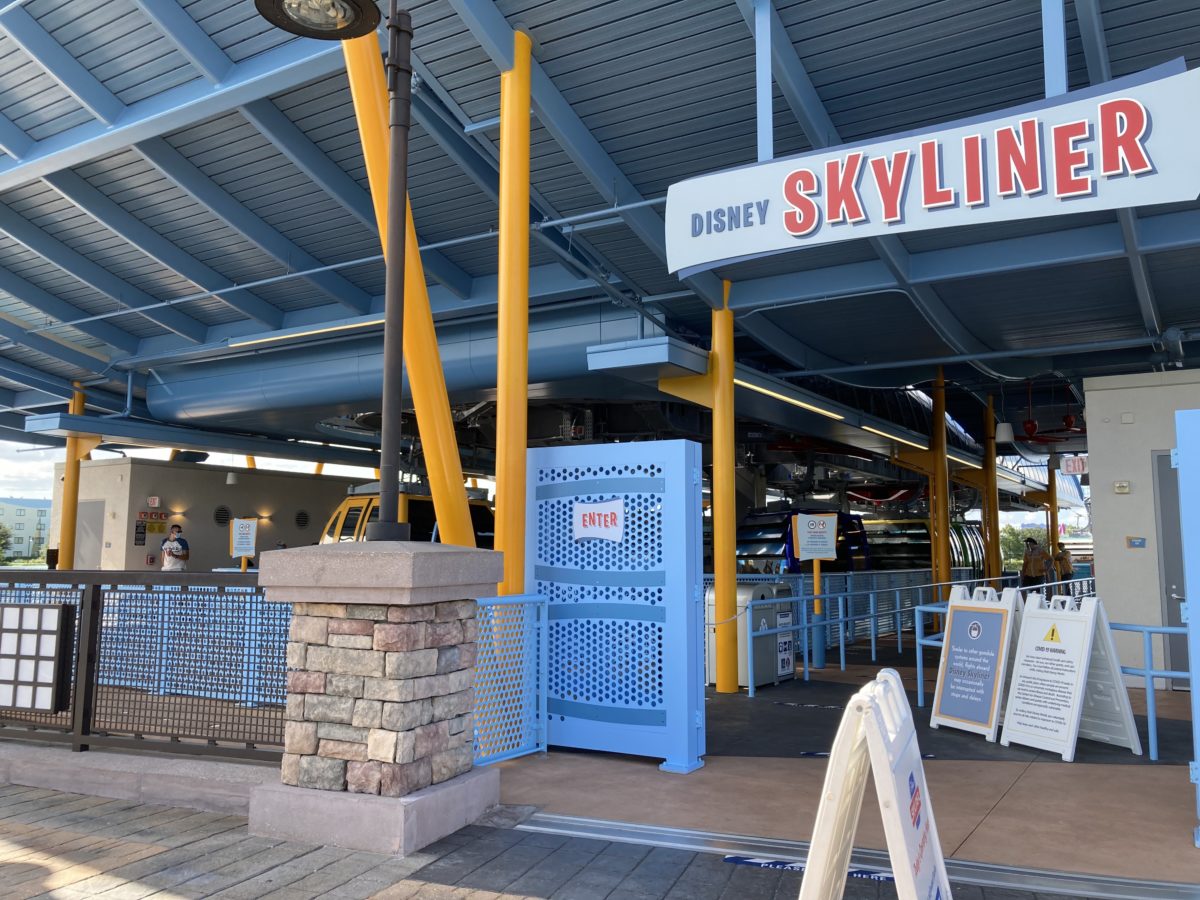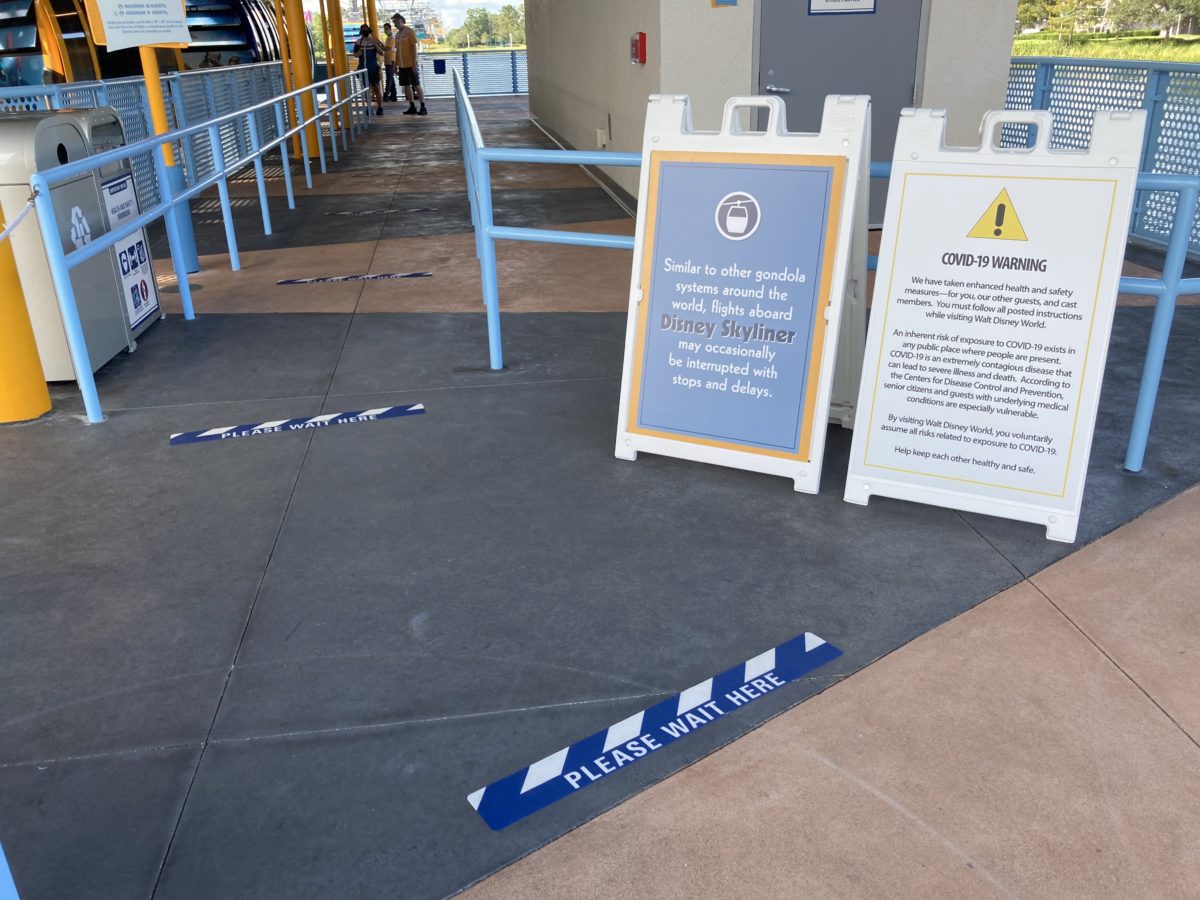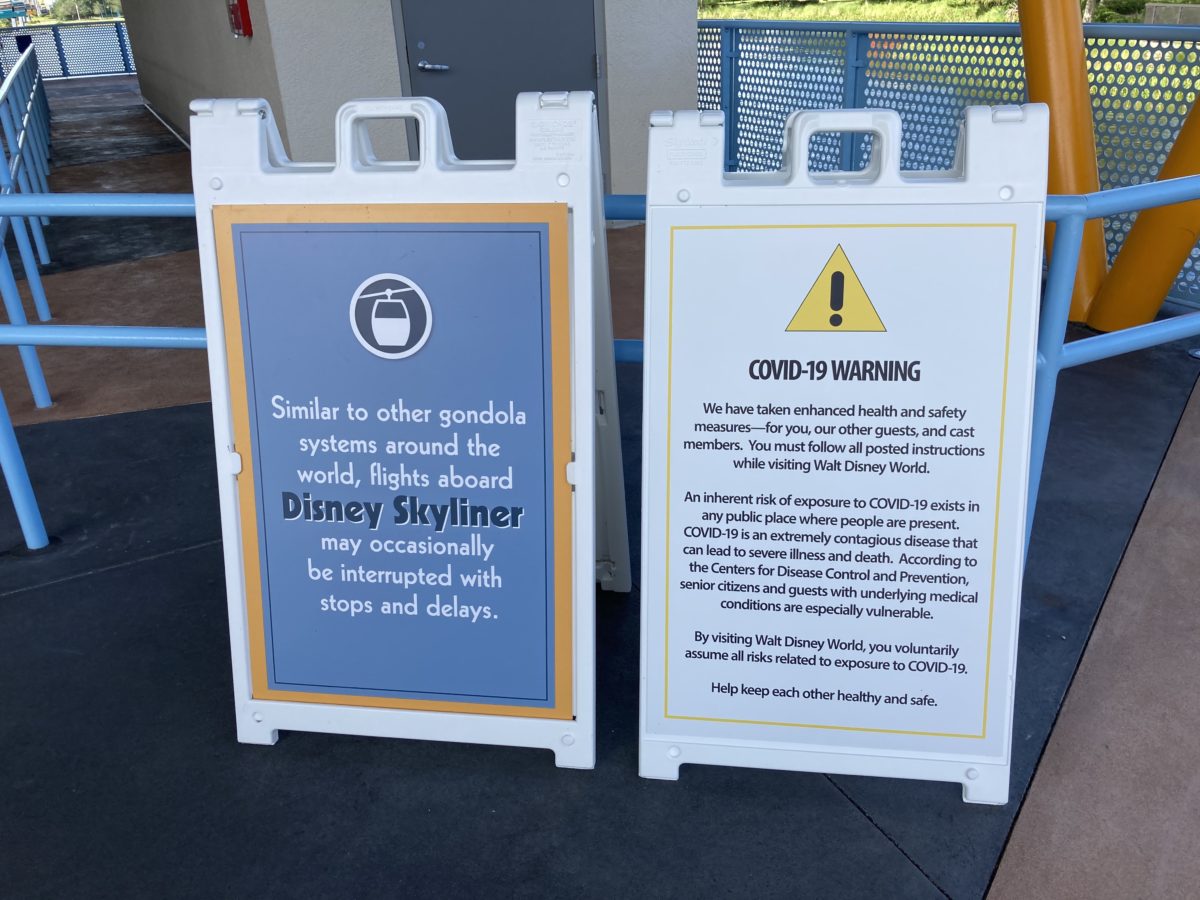 Upon entering the station, a sign provides guests with a thorough COVID-19 warning.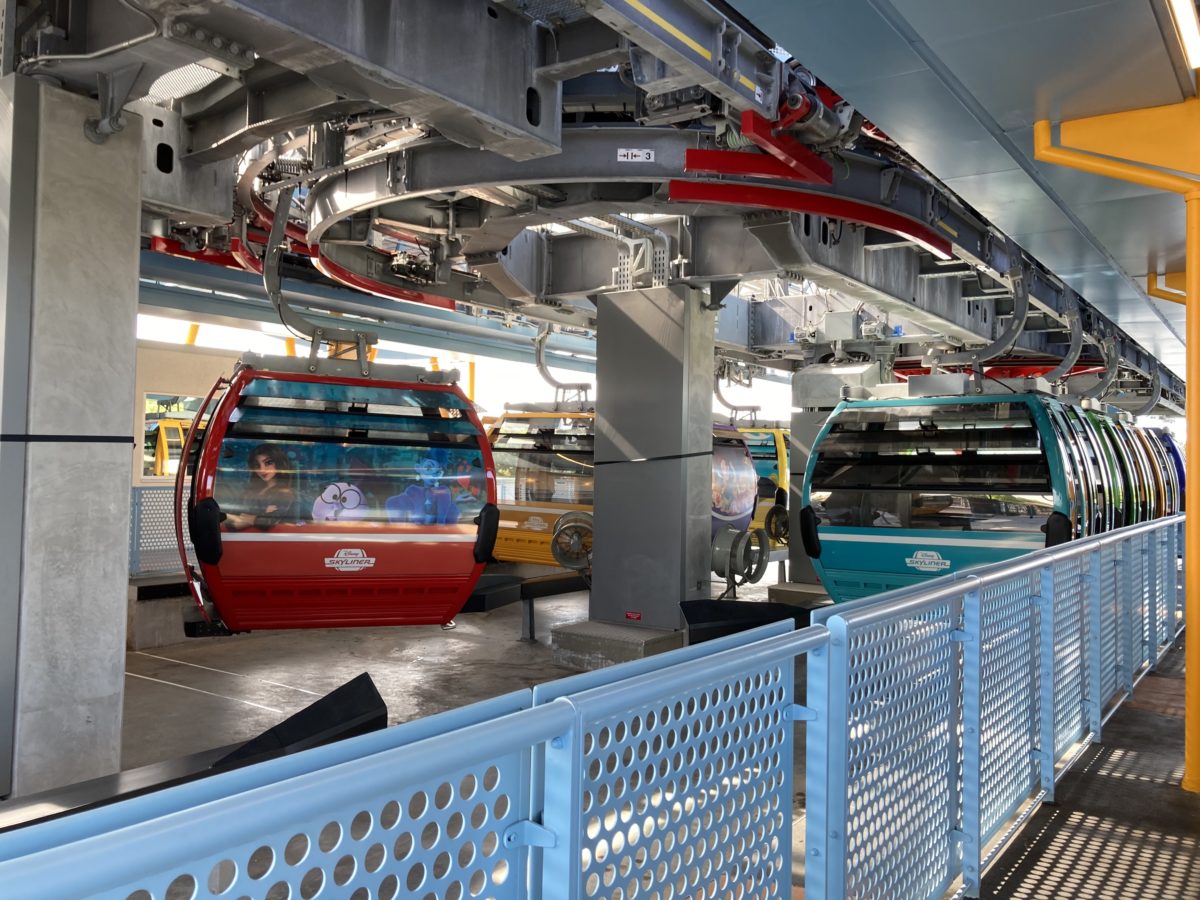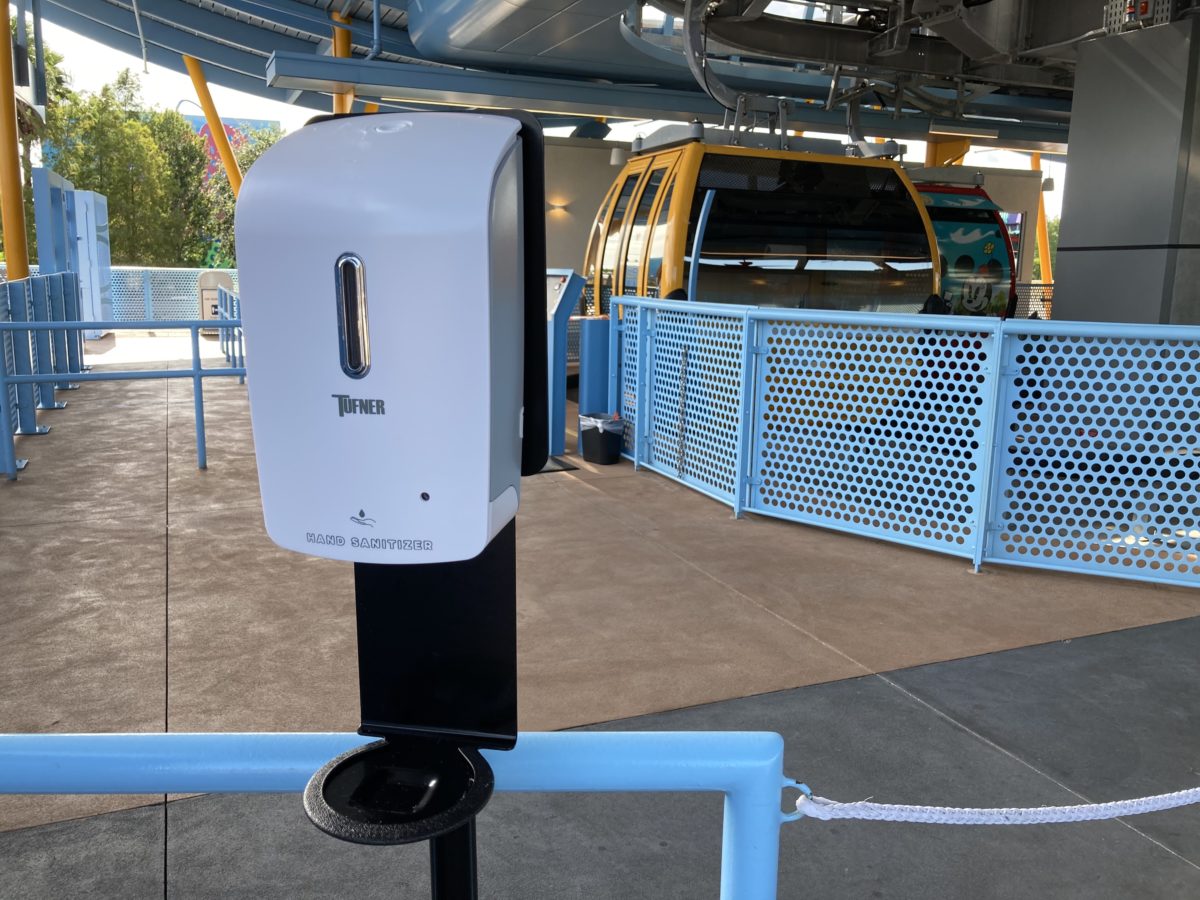 Hand sanitizer is available before boarding the gondolas.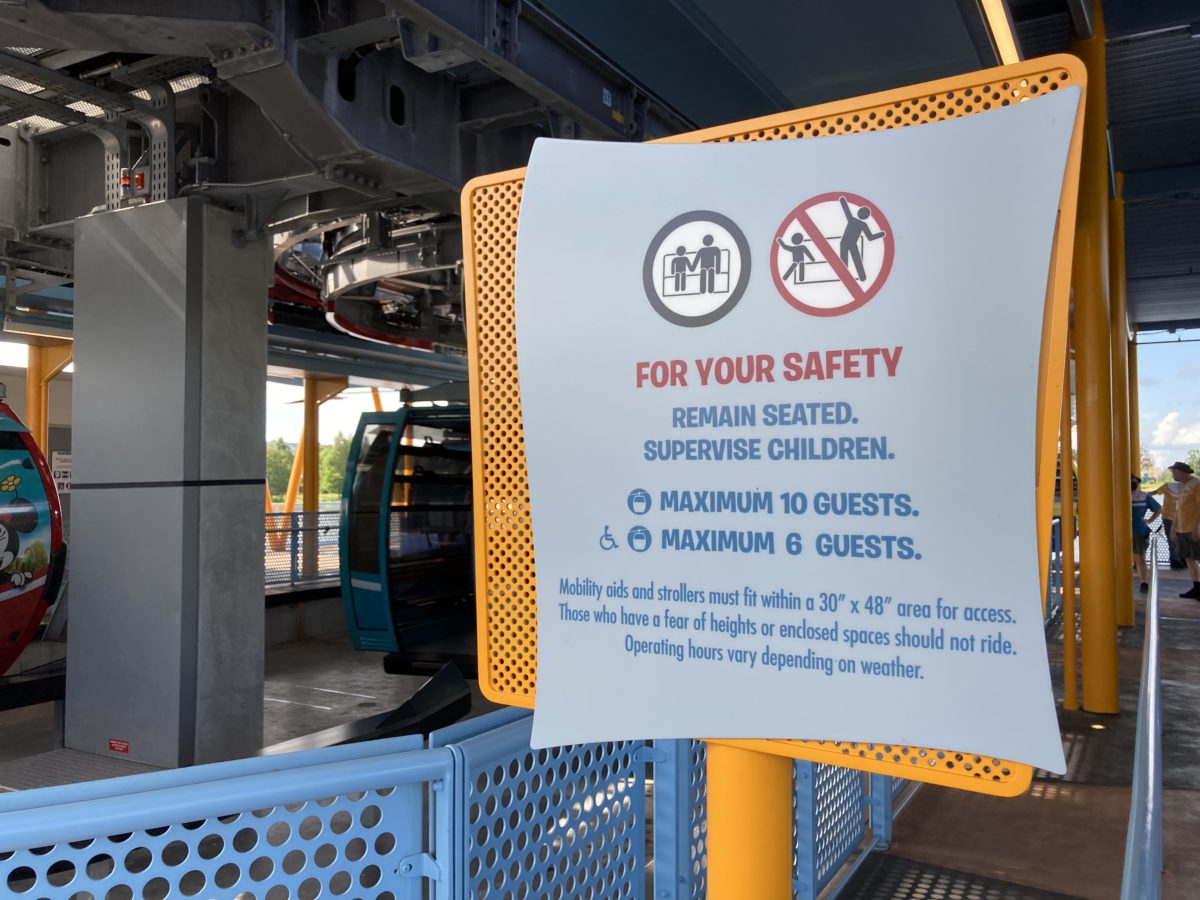 Typically, the Disney Skyliner seats up to 10 guests (and up to 6 on handicap accessible gondolas). In order to enforce social distancing, Cast Members are currently loading one party per gondola. This means that we had a gondola all to ourself!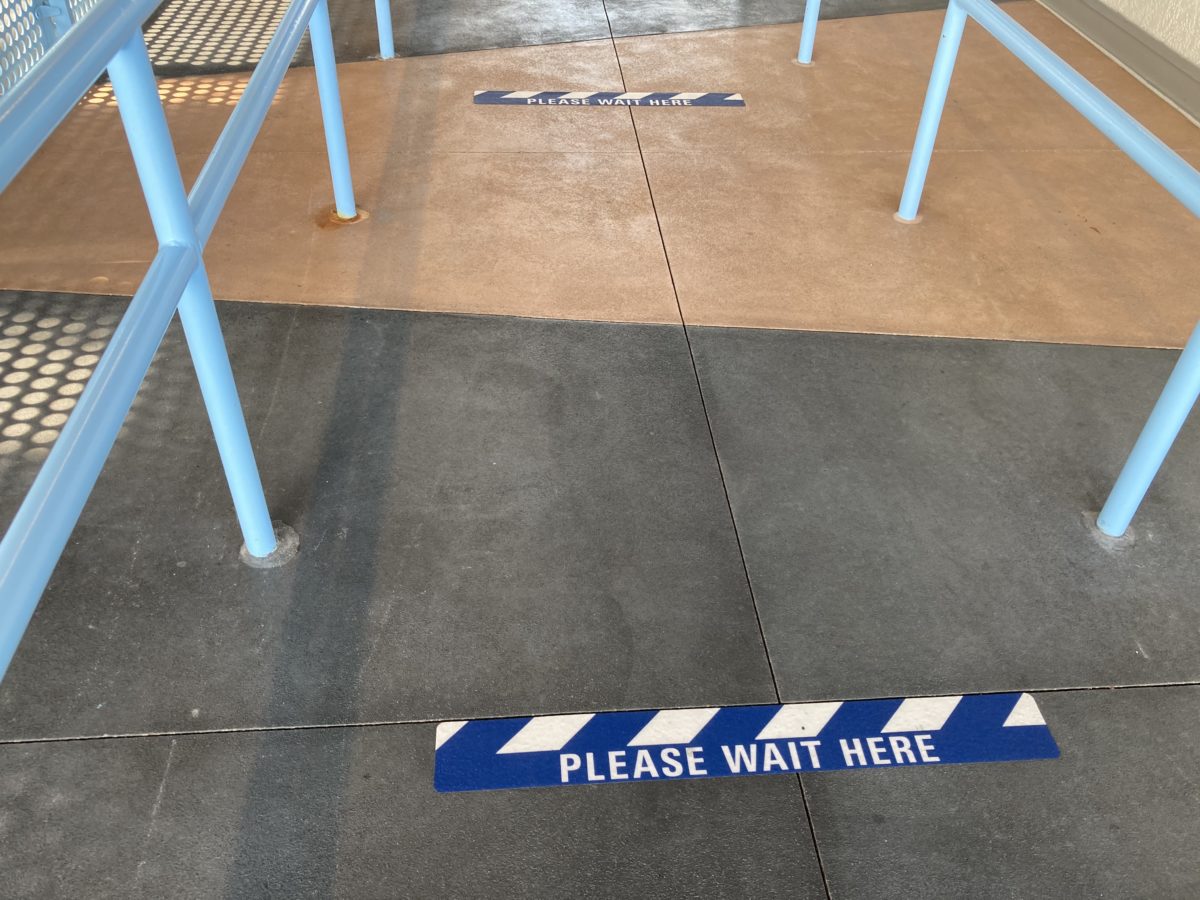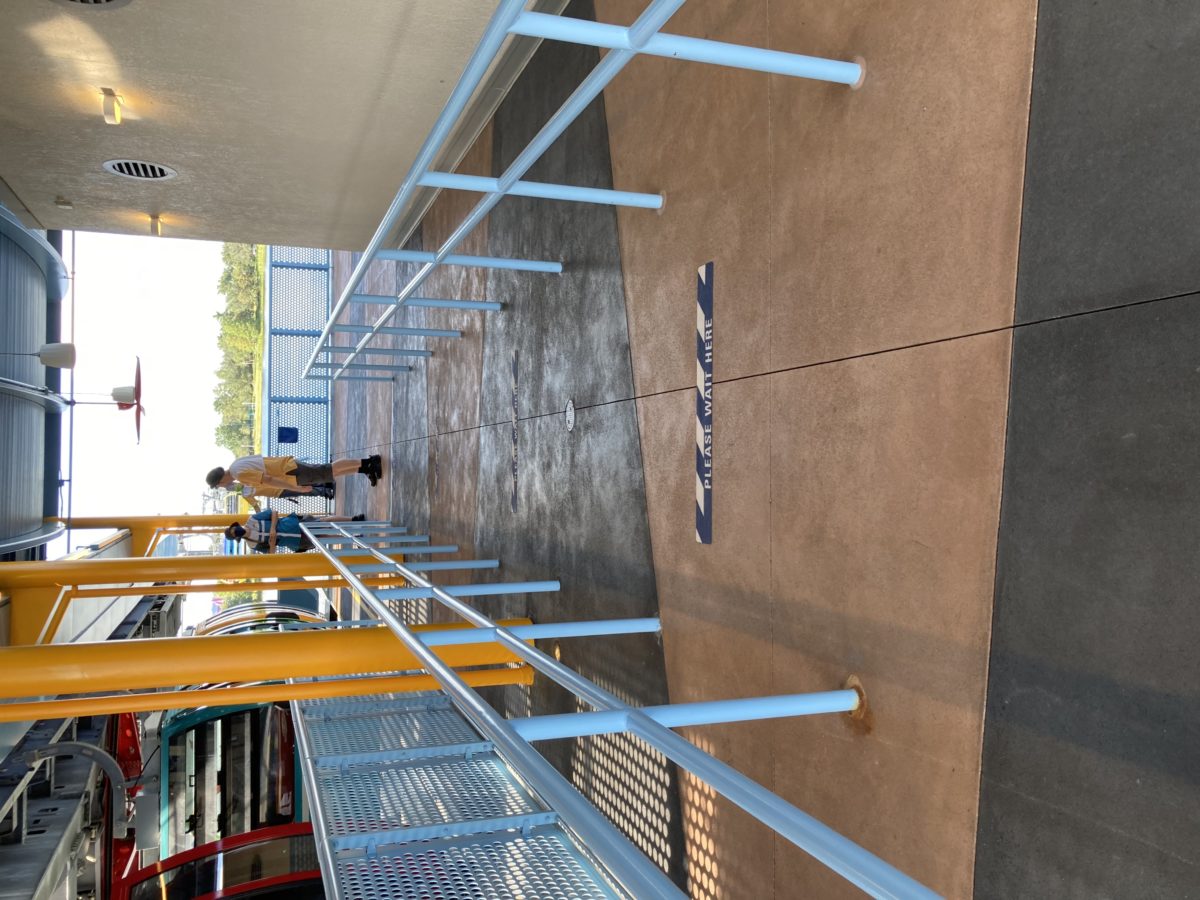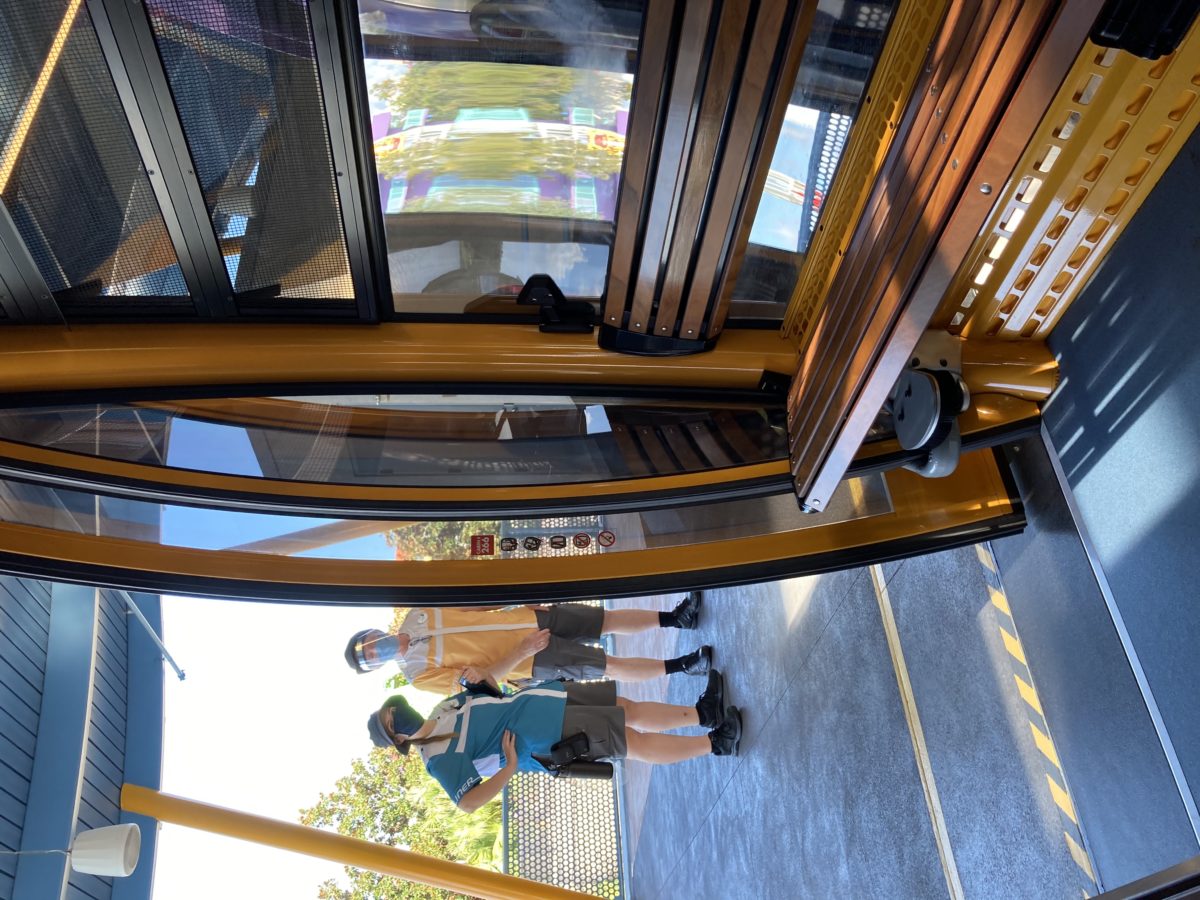 From there, it's into your own private gondola and off to Disney's Caribbean Beach Station.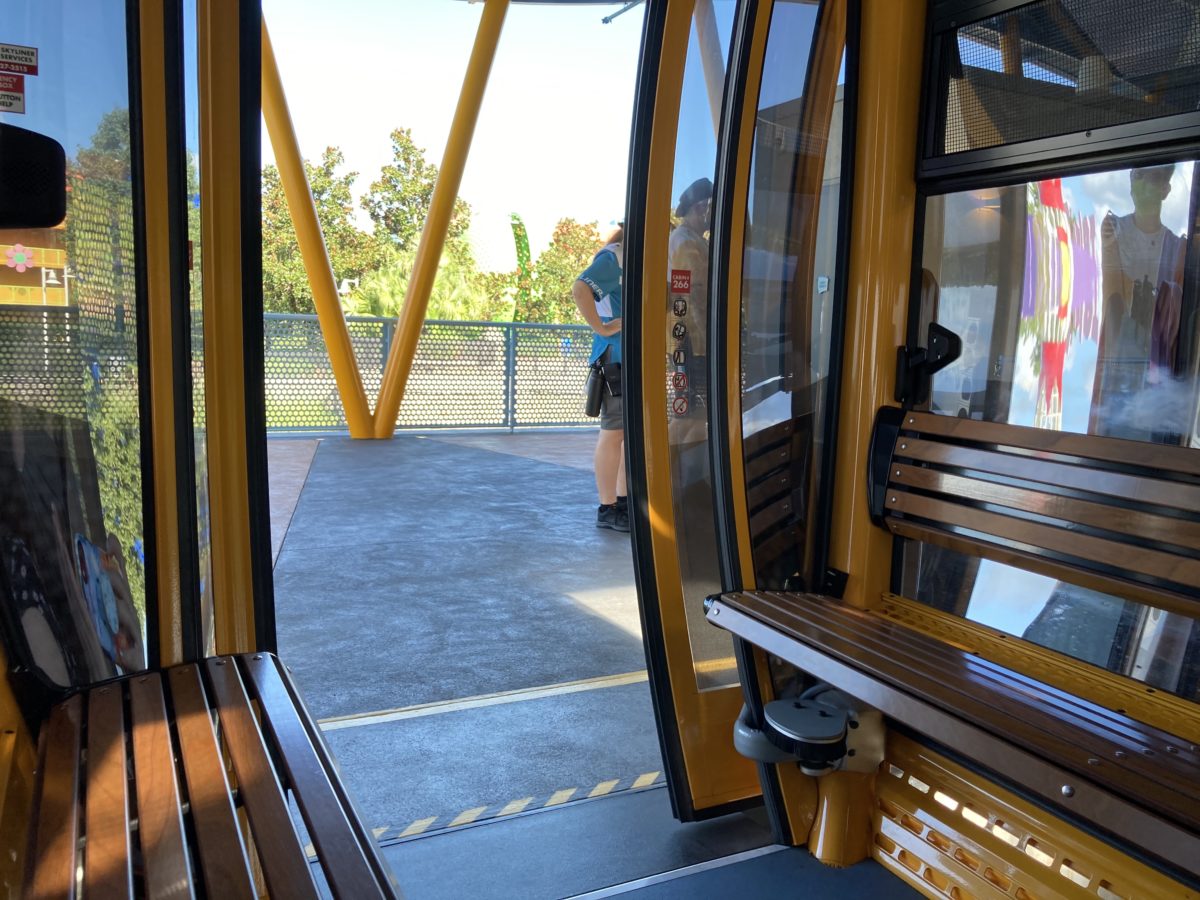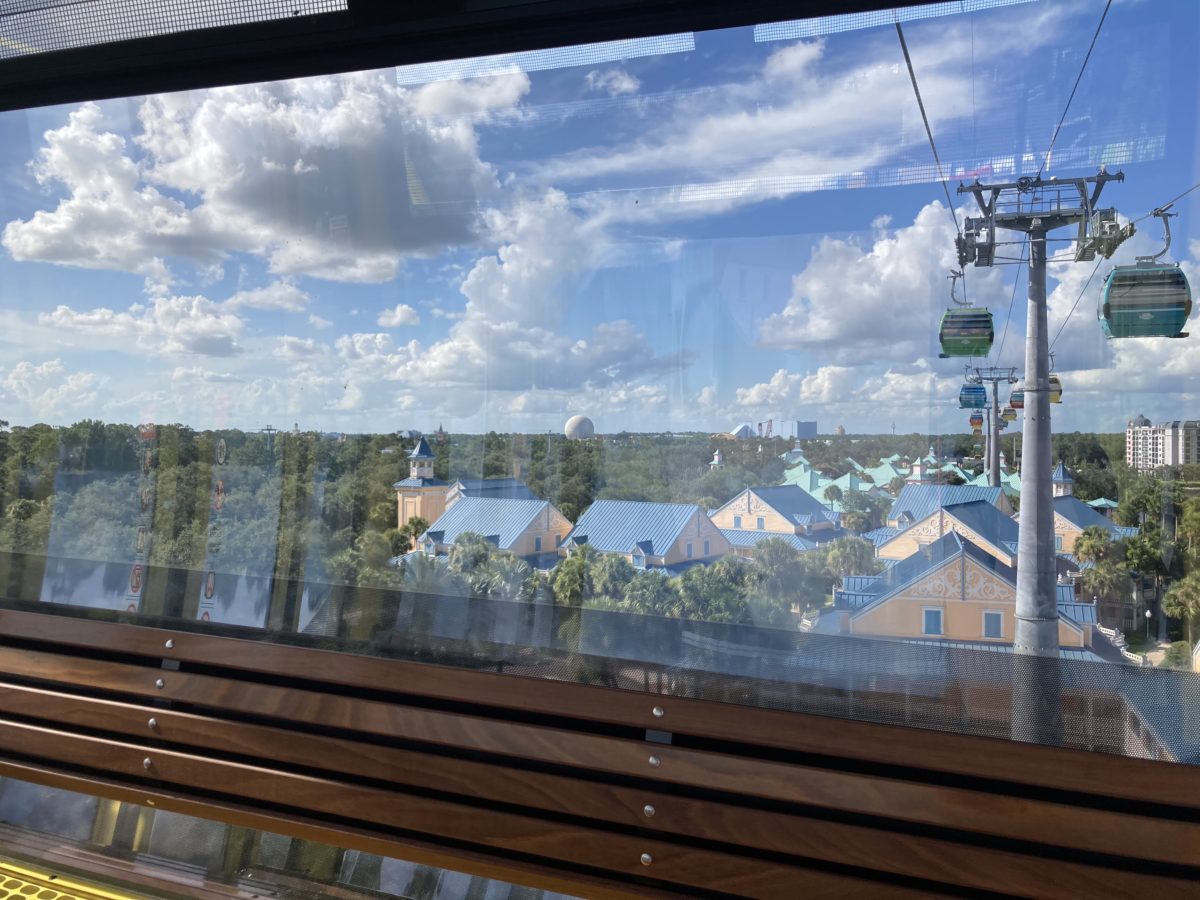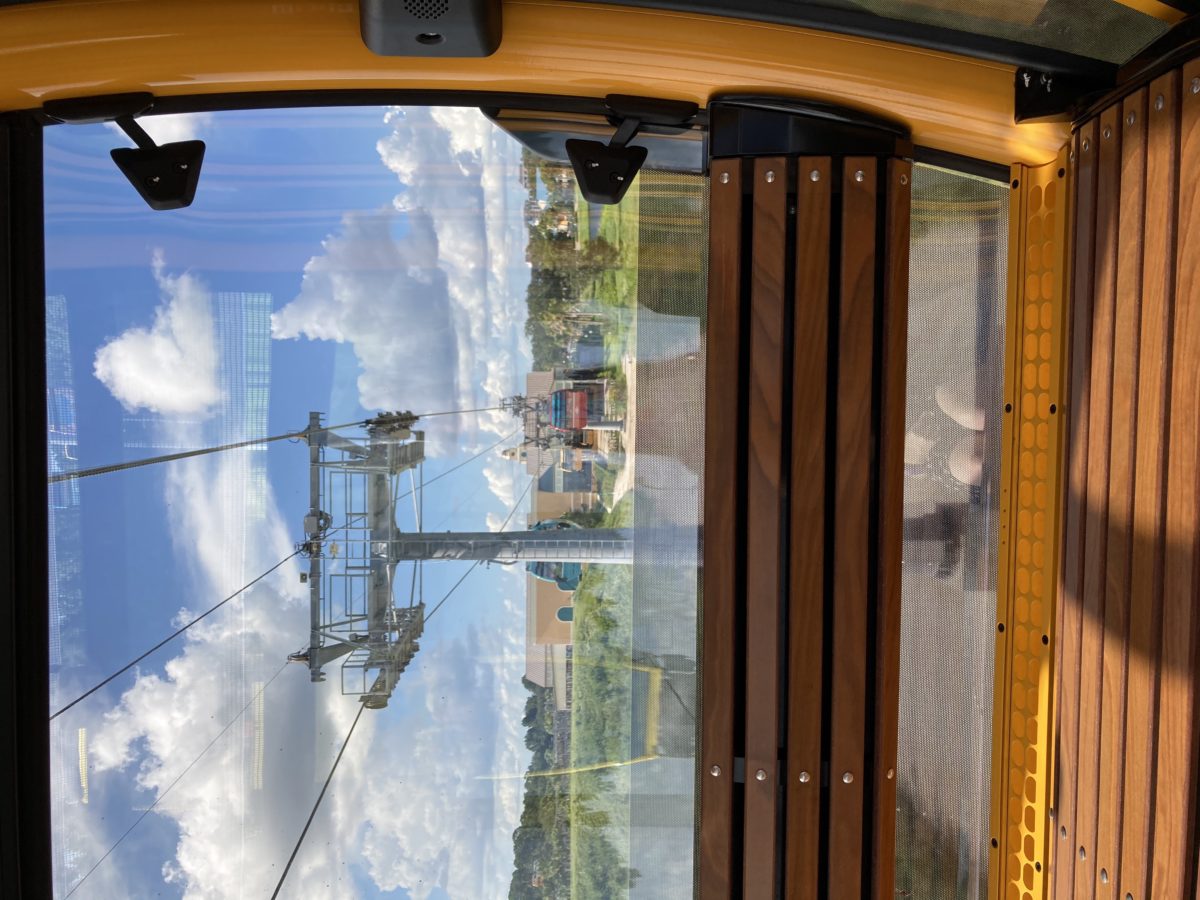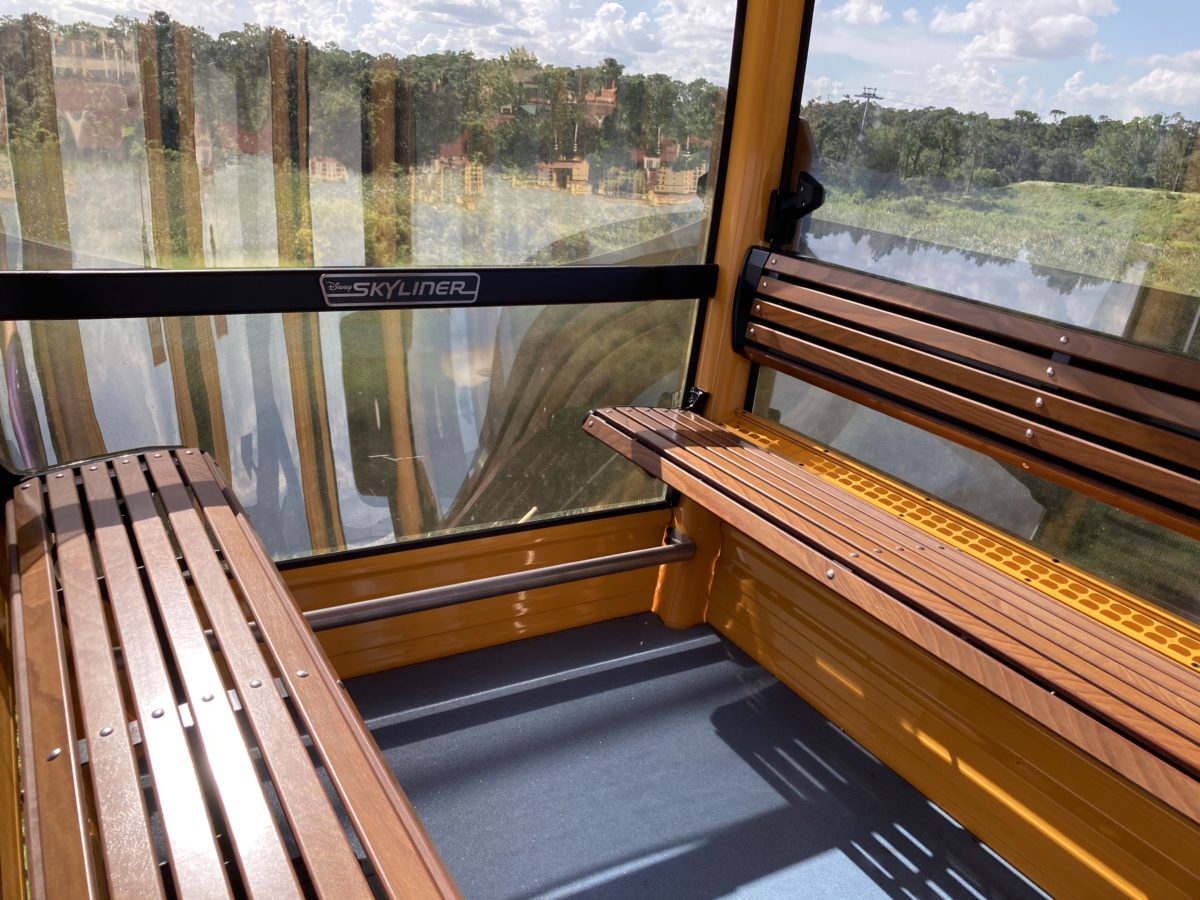 Even in the summer heat, each individual gondola is fairly breezy as it zooms across property.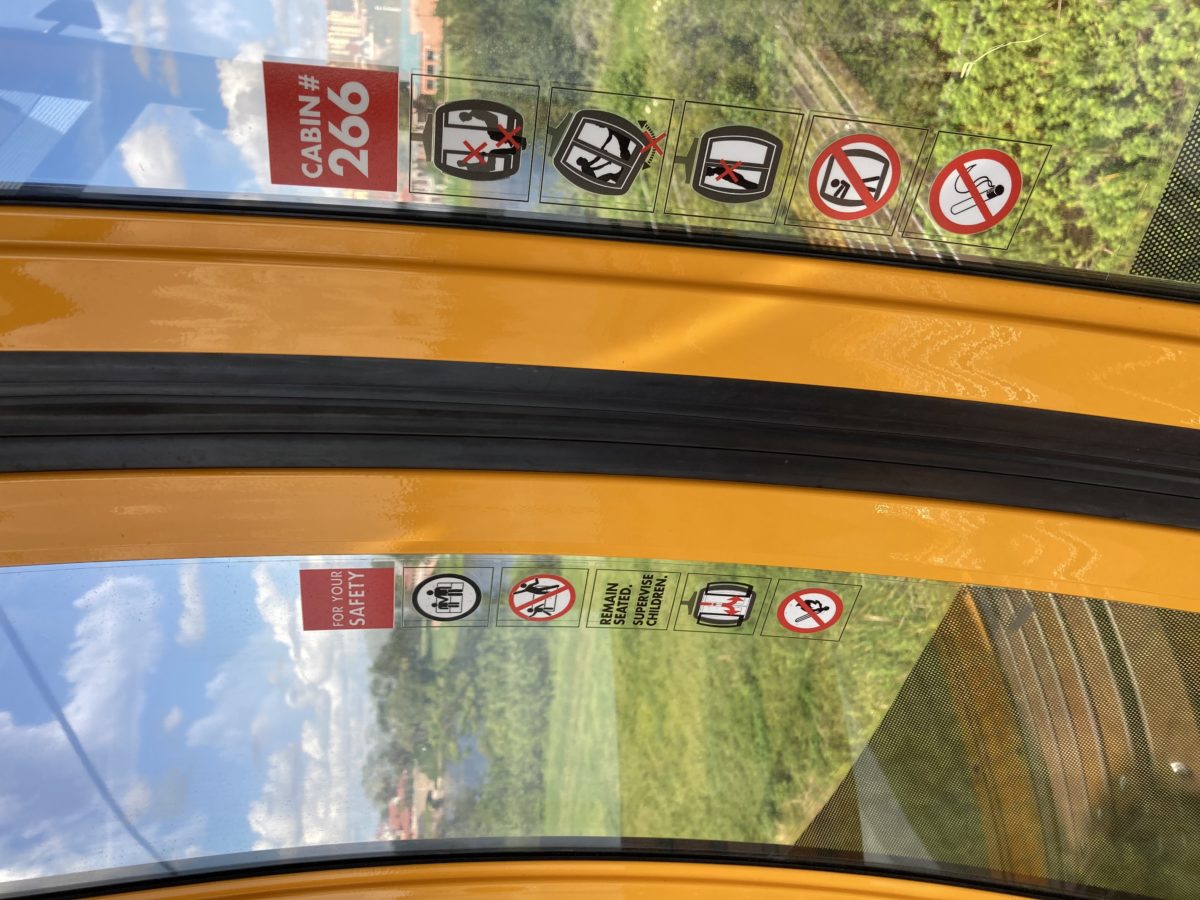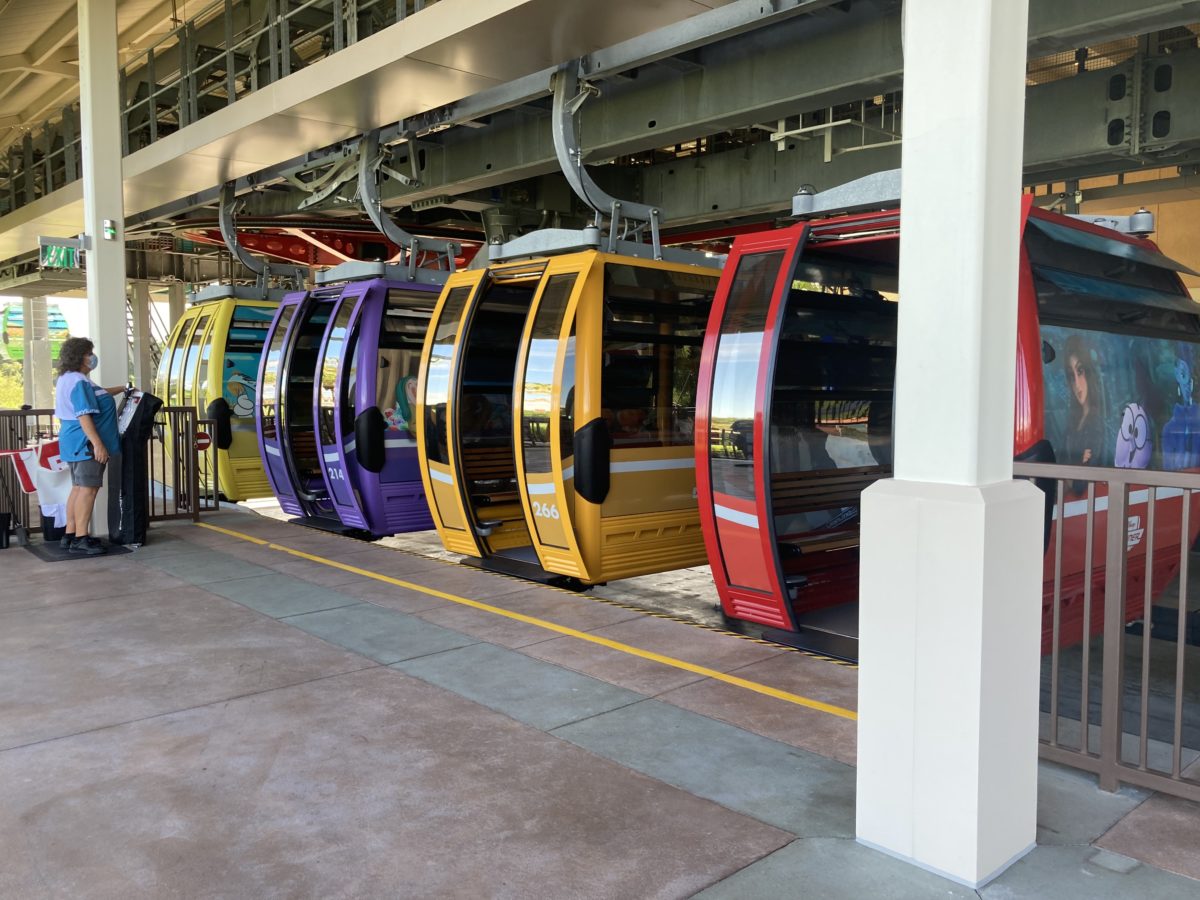 Once you arrive at the Caribbean Beach Station, Cast Members wearing face masks greet you as you disembark.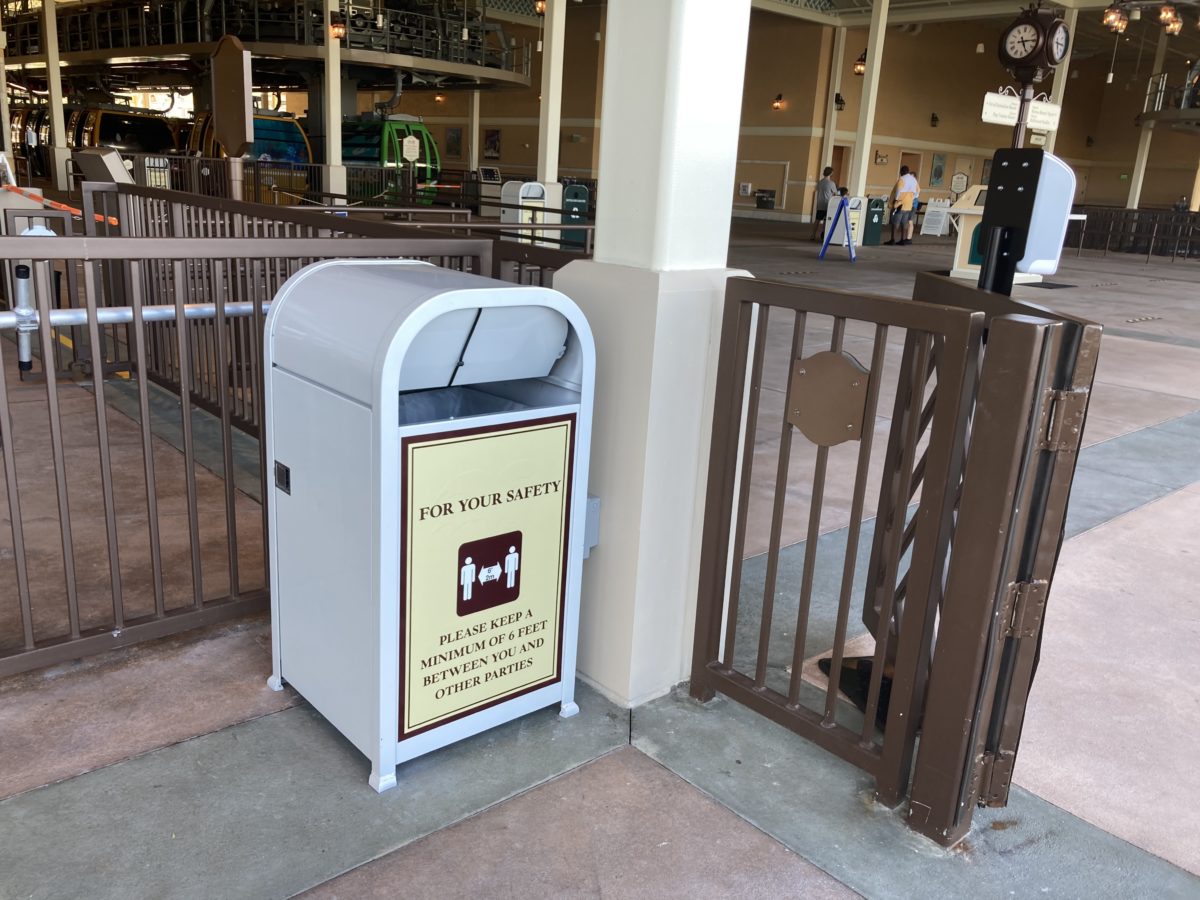 Trash cans are propped open to avoid contact. Signage on the trash cans also remind guests to remain a safe physical distance apart.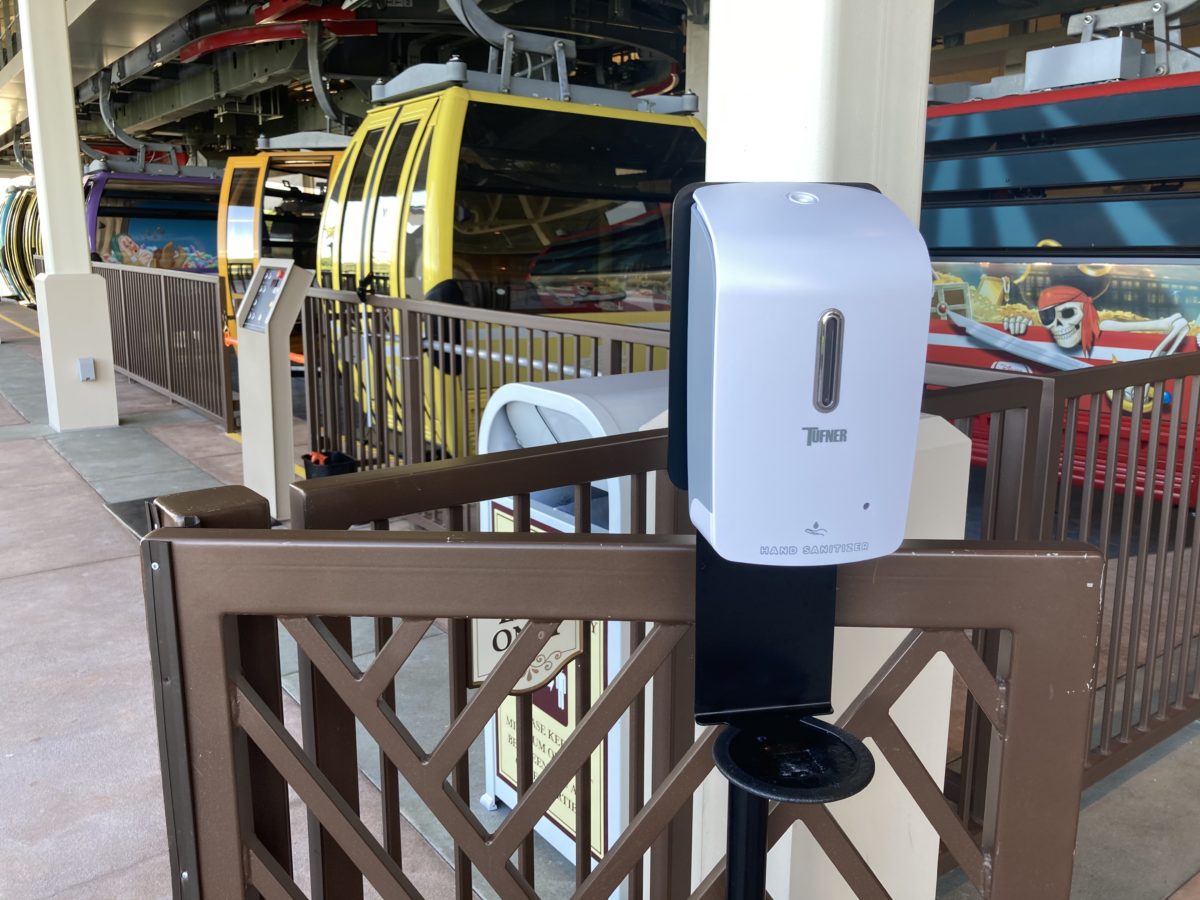 Hand sanitizer is also available to guests immediately after exiting the Disney Skyliner.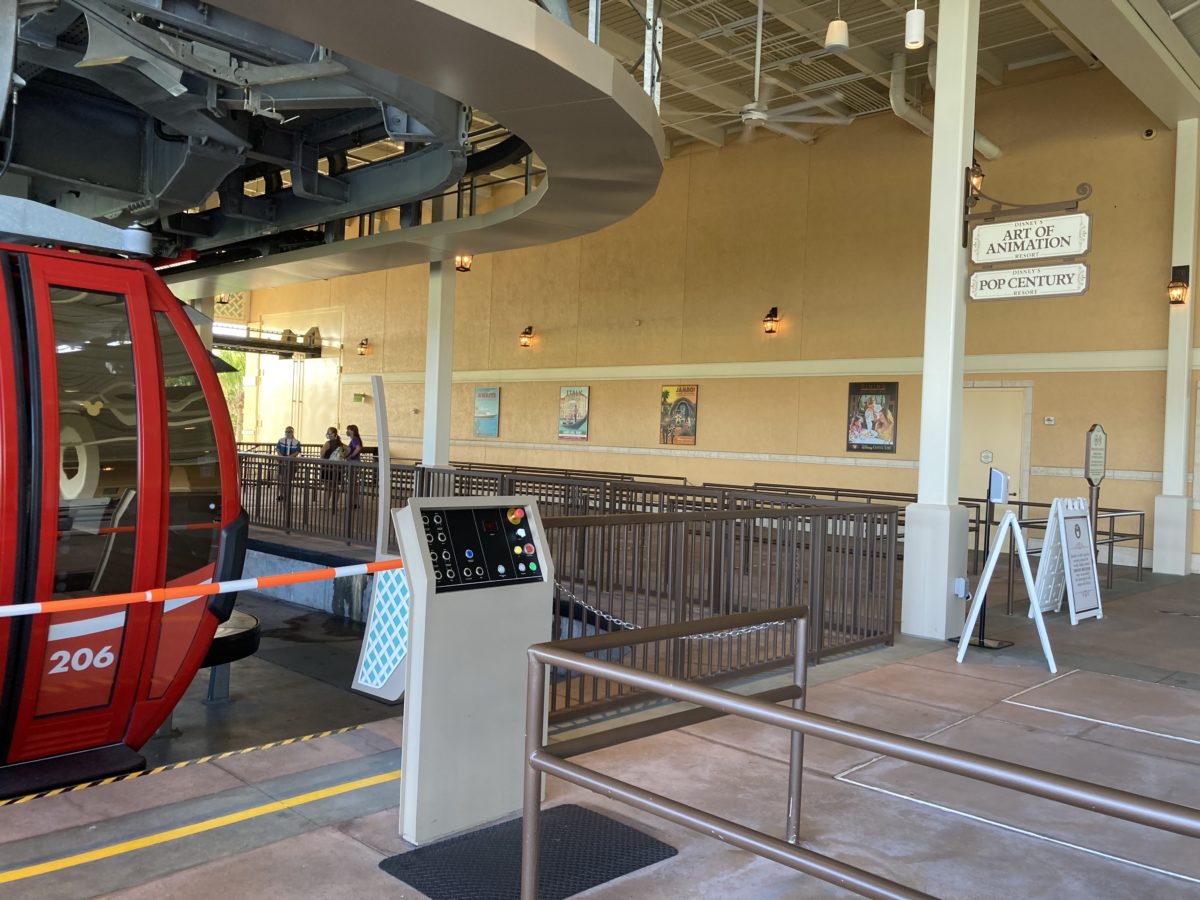 As we mentioned earlier, during the afternoons, wait times were very low for the Skyliner.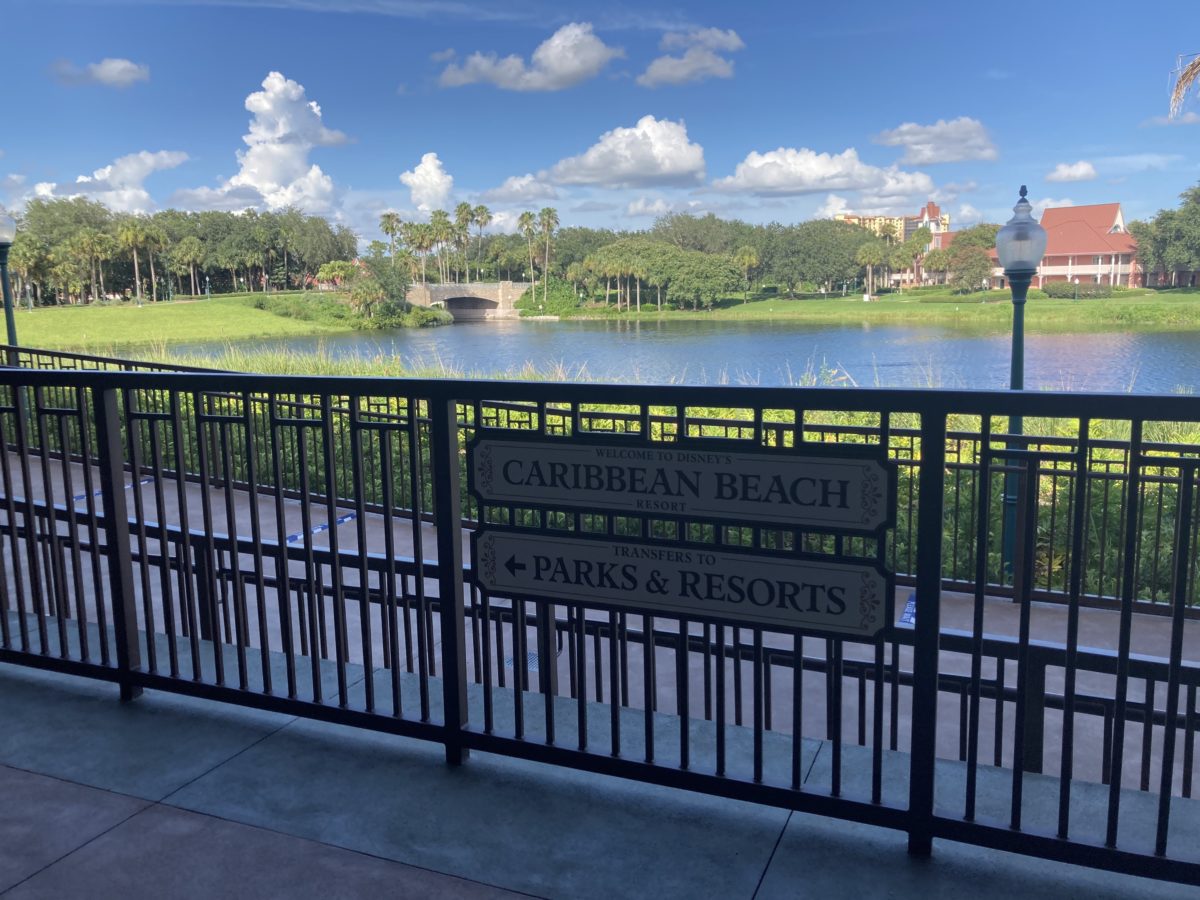 The Disney Skyliner provides a convenient option for guests headed to and from EPCOT and Disney's Hollywood Studios theme parks. However, we also noticed how convenient it is in the wake of COVID-19 in relation to other transportation methods. Since the Skyliner is loaded one party for gondola, you won't have to worry about sharing a space with total strangers during your transportation.
What do you think of the new health and safety measures implemented throughout the Disney Skyliner stations? Will you be utilizing this transportation on your next trip to Walt Disney World? Let us know in the comments!