Disney's Hollywood Studios' "intermission" is over, so it's time to rock out once again at Rock 'n' Roller Coaster Starring Aerosmith!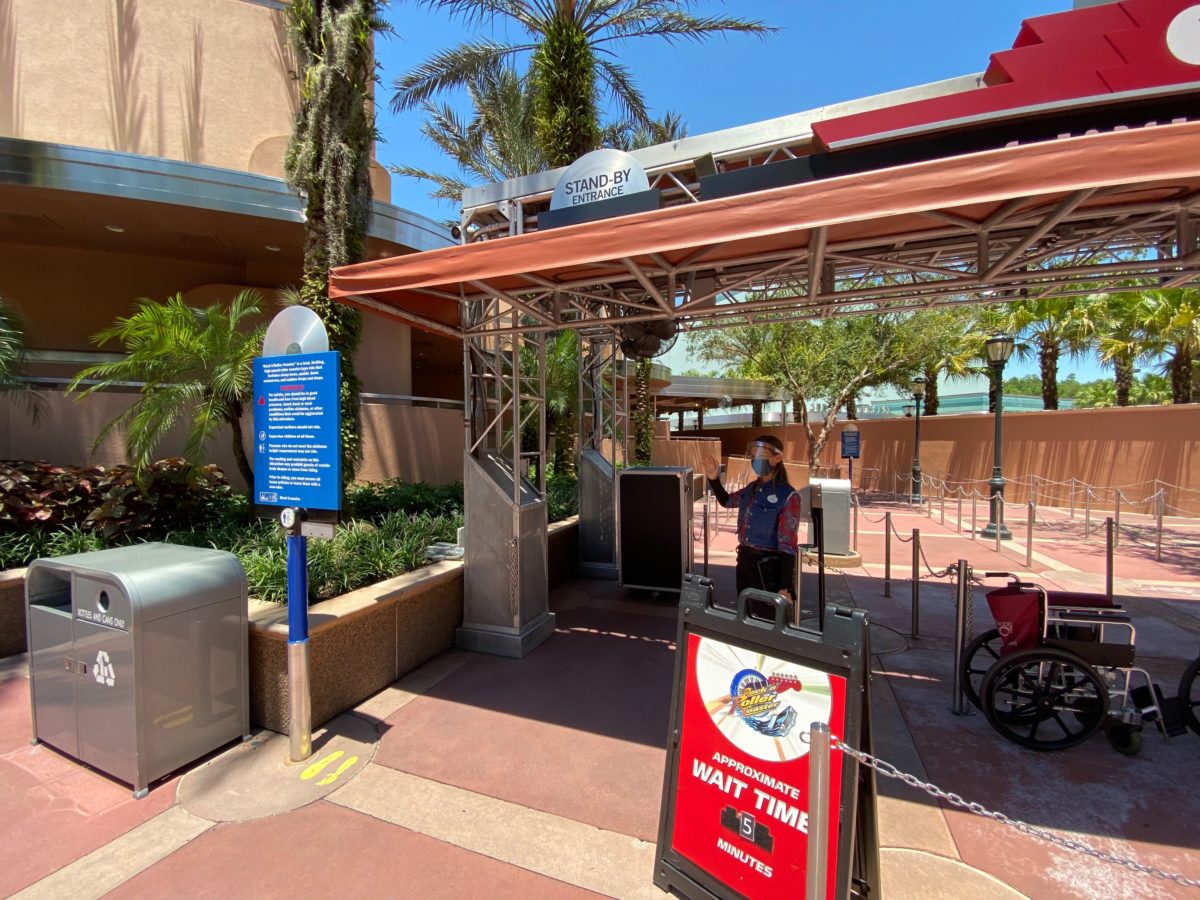 Upon entering, the wait time board is currently an A-frame sign. Reduced capacity means that this ride has much lower wait times than usual. When we went, it was only five minutes.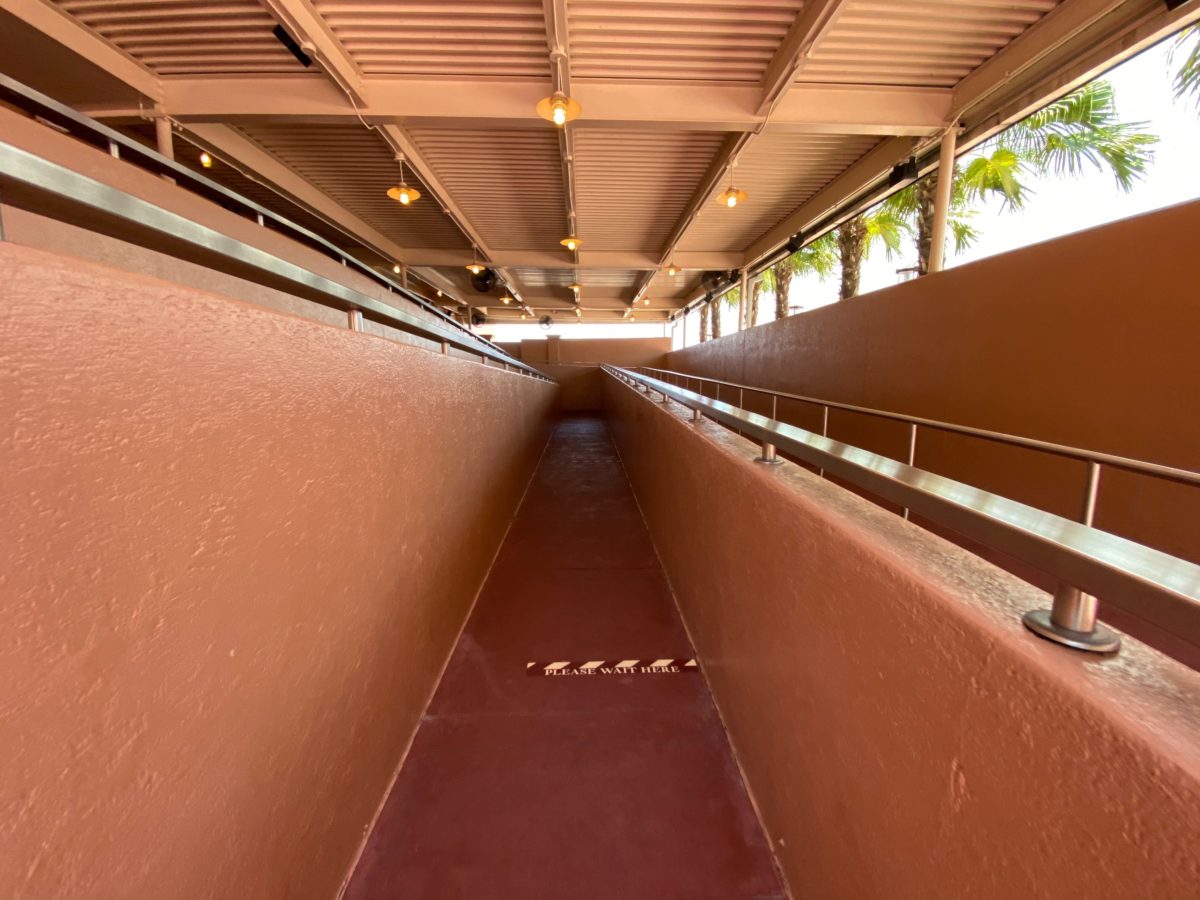 Social distancing markers line the queue, both outdoor and indoor.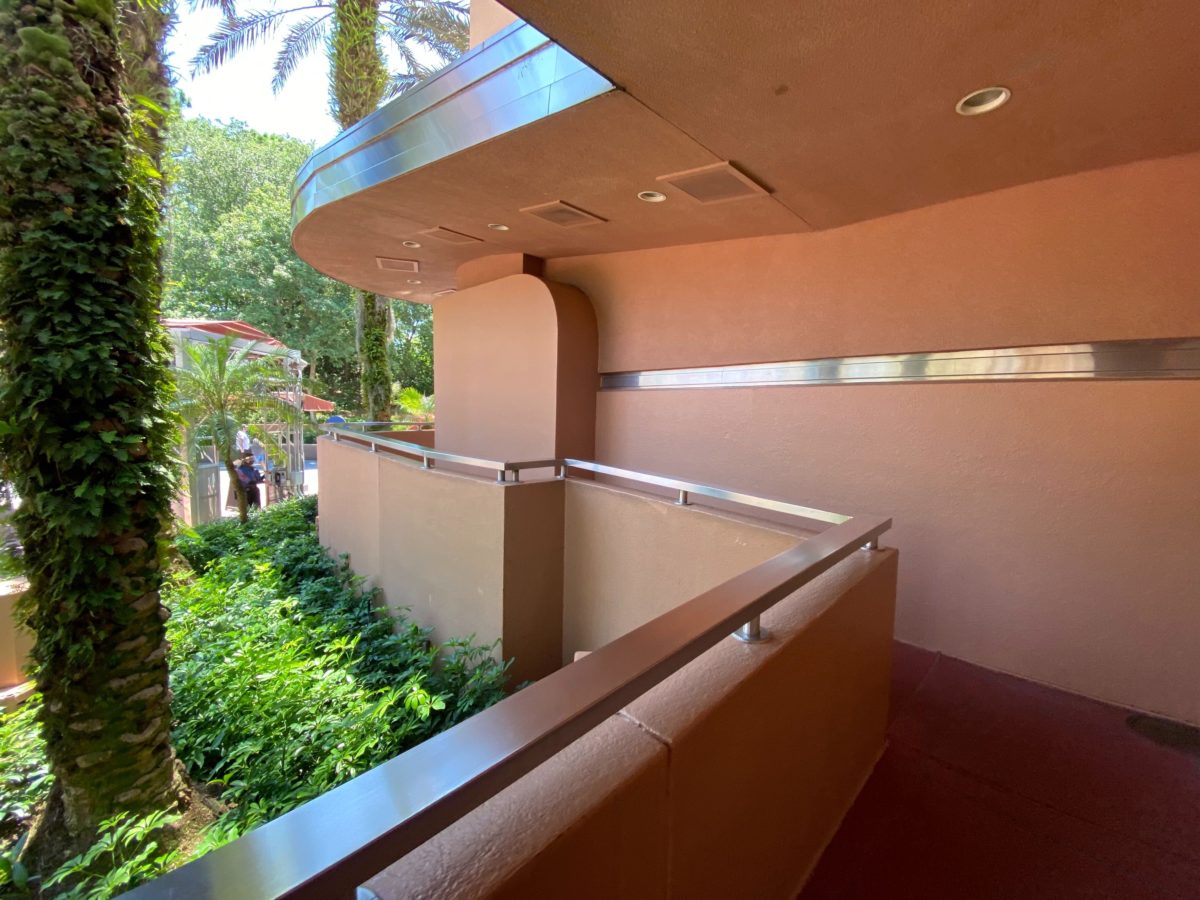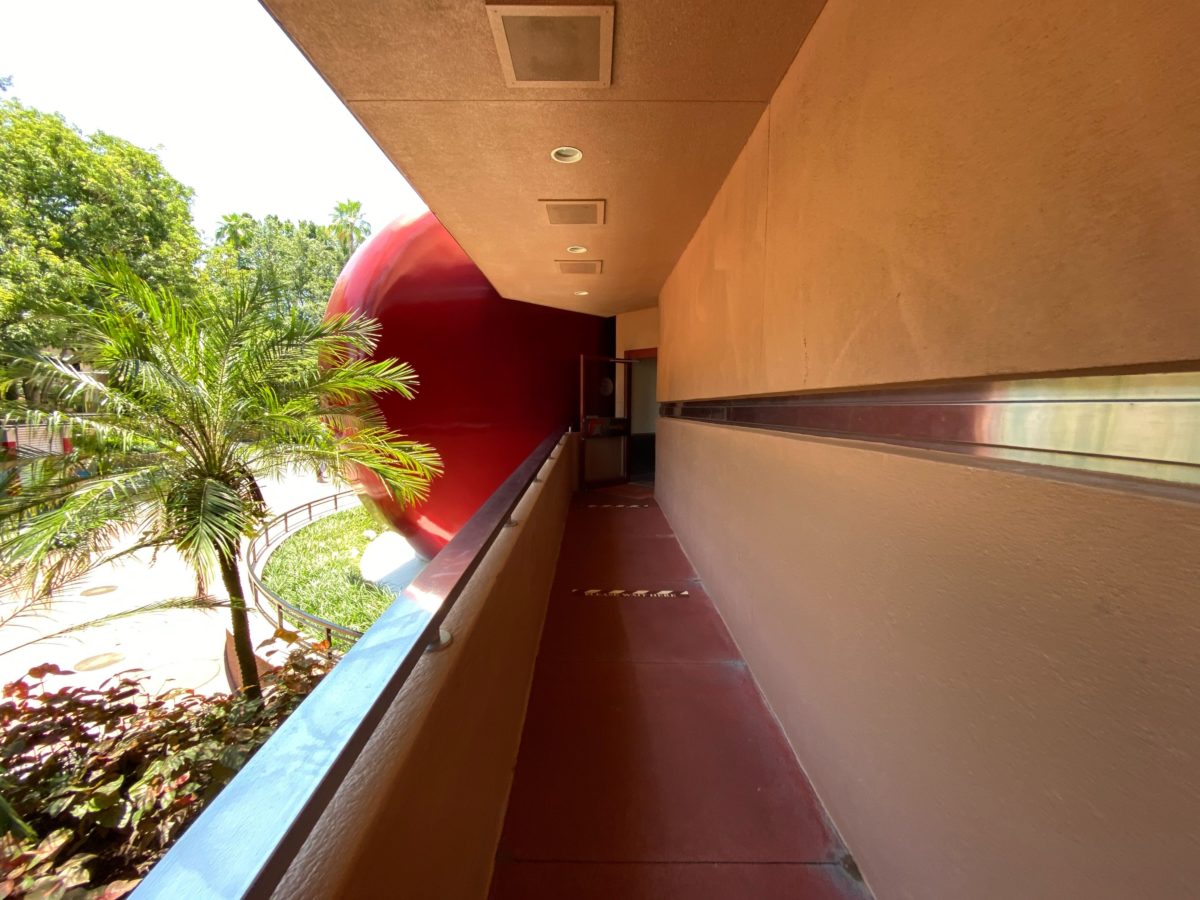 The door is propped open at G-Force Records, so let's head in!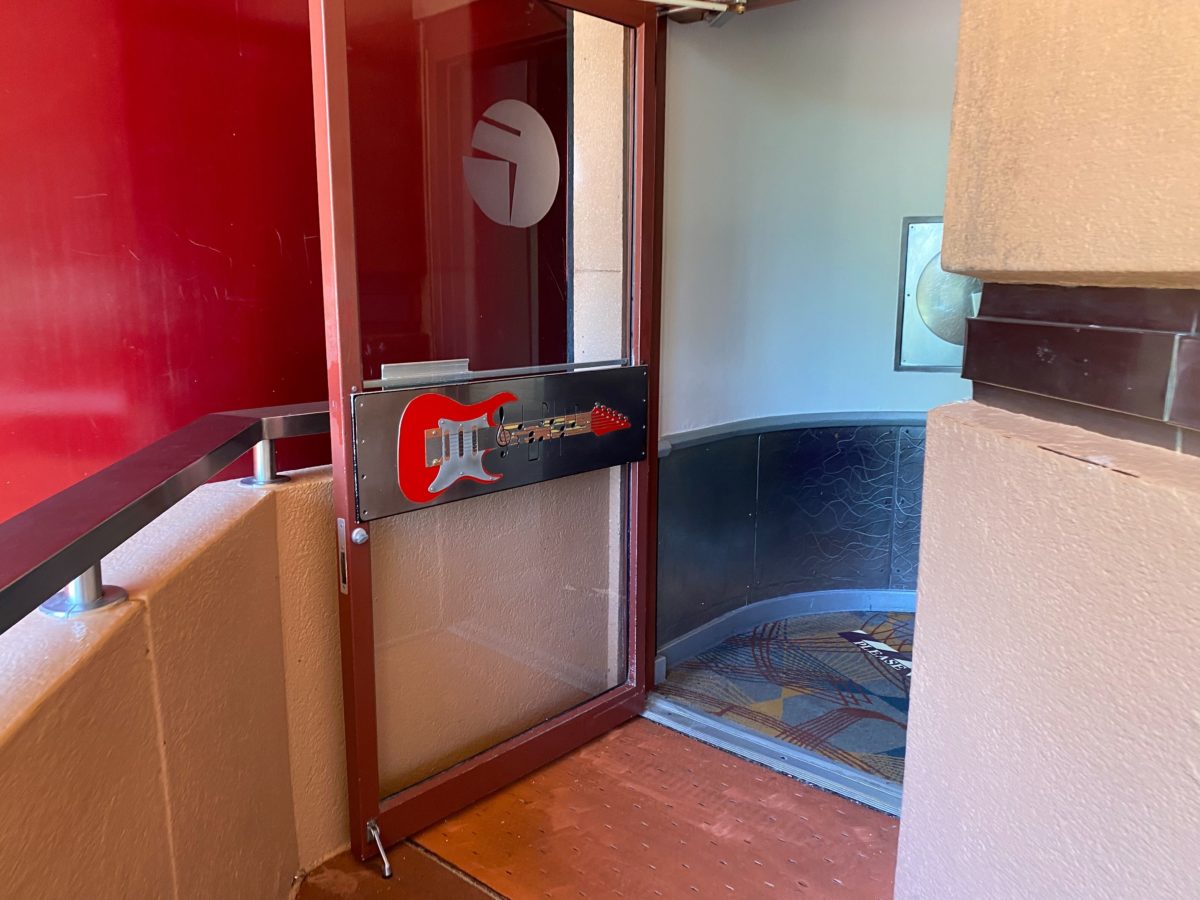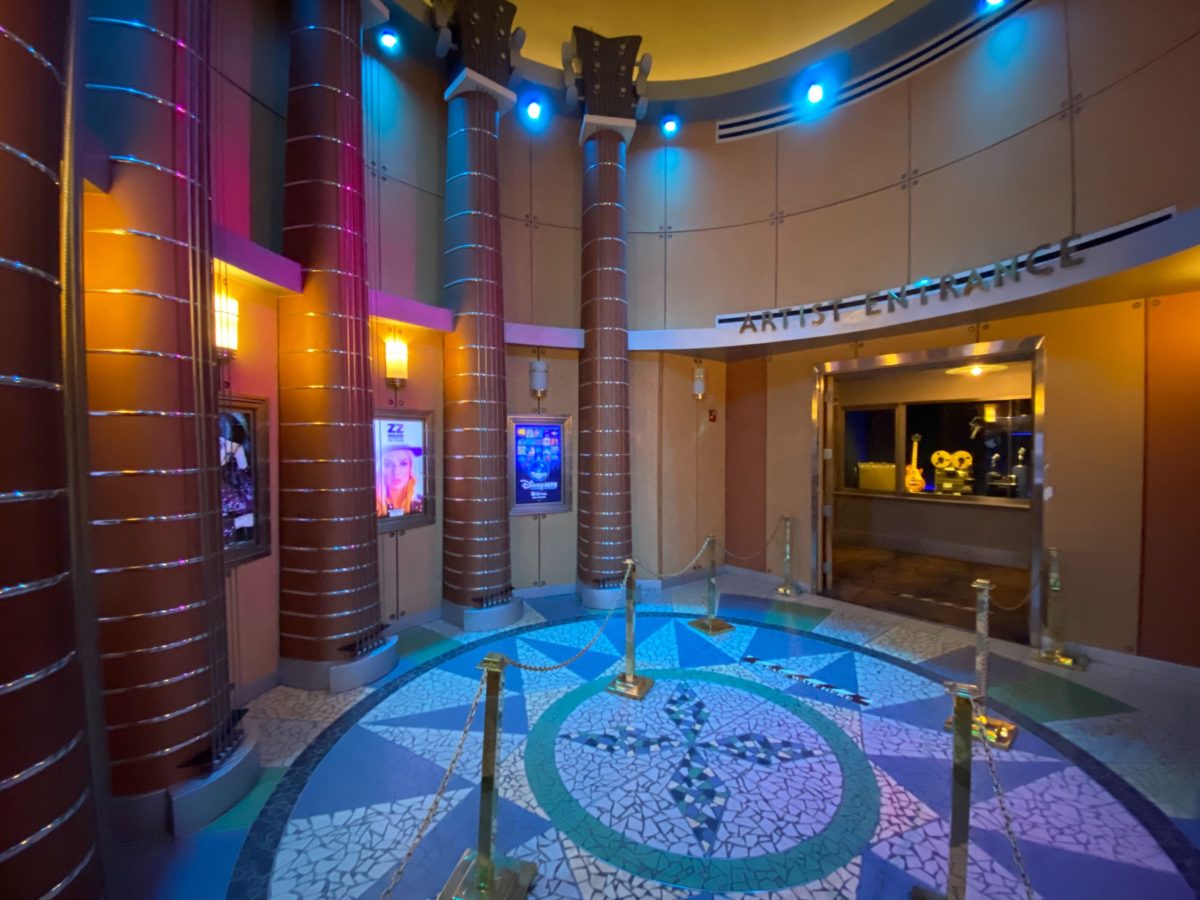 Because the entrance rotunda is small, there's only one marker on the floor.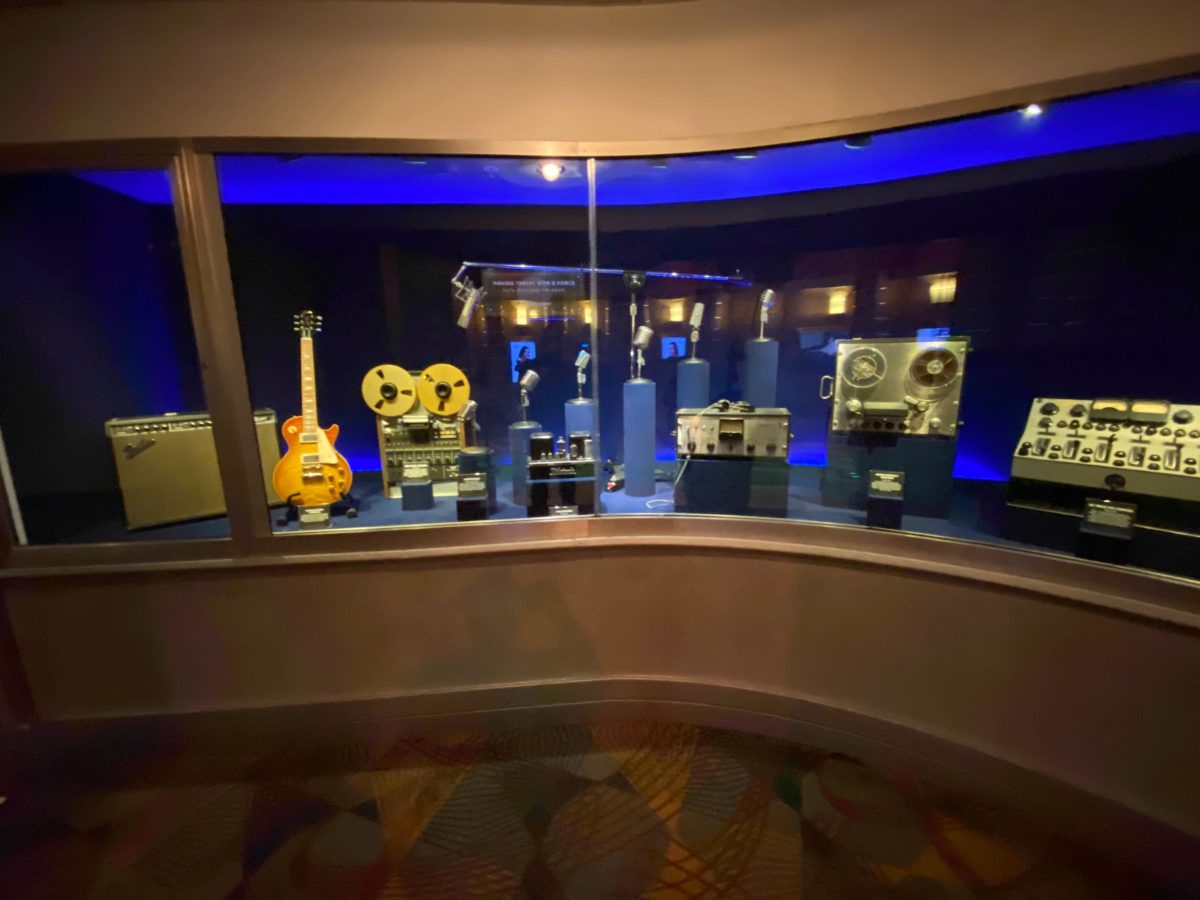 The equipment's out… could Aerosmith be recording today?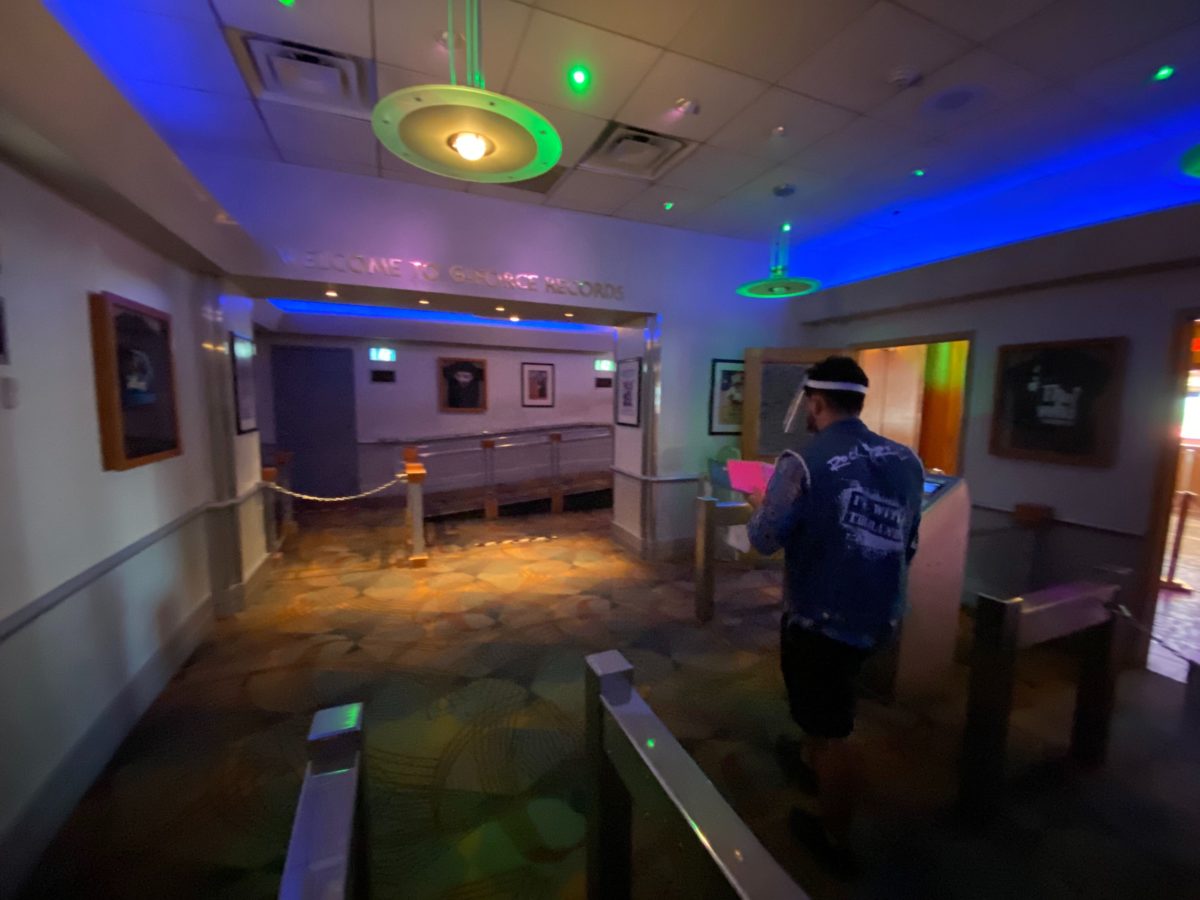 A Cast Member wearing a face shield greets us as we prepare to enter the studio.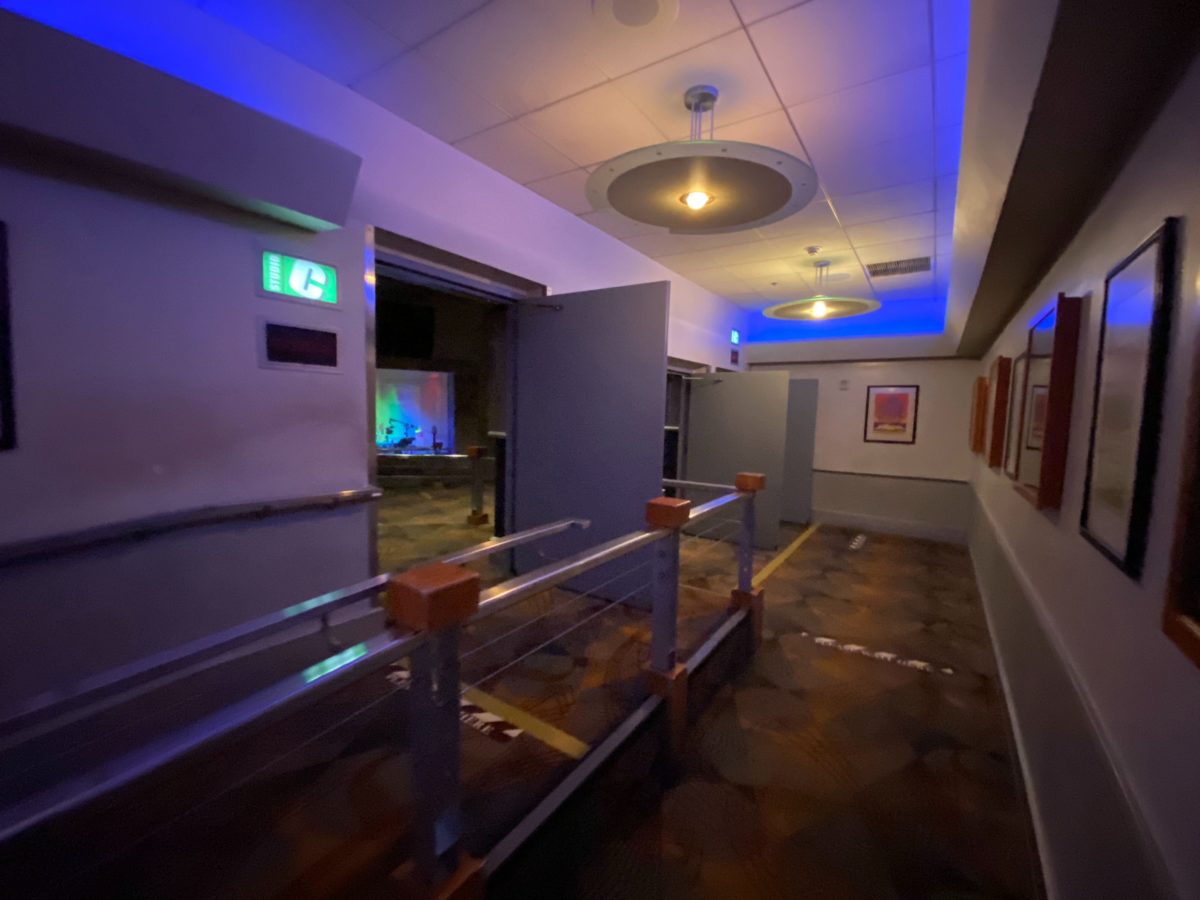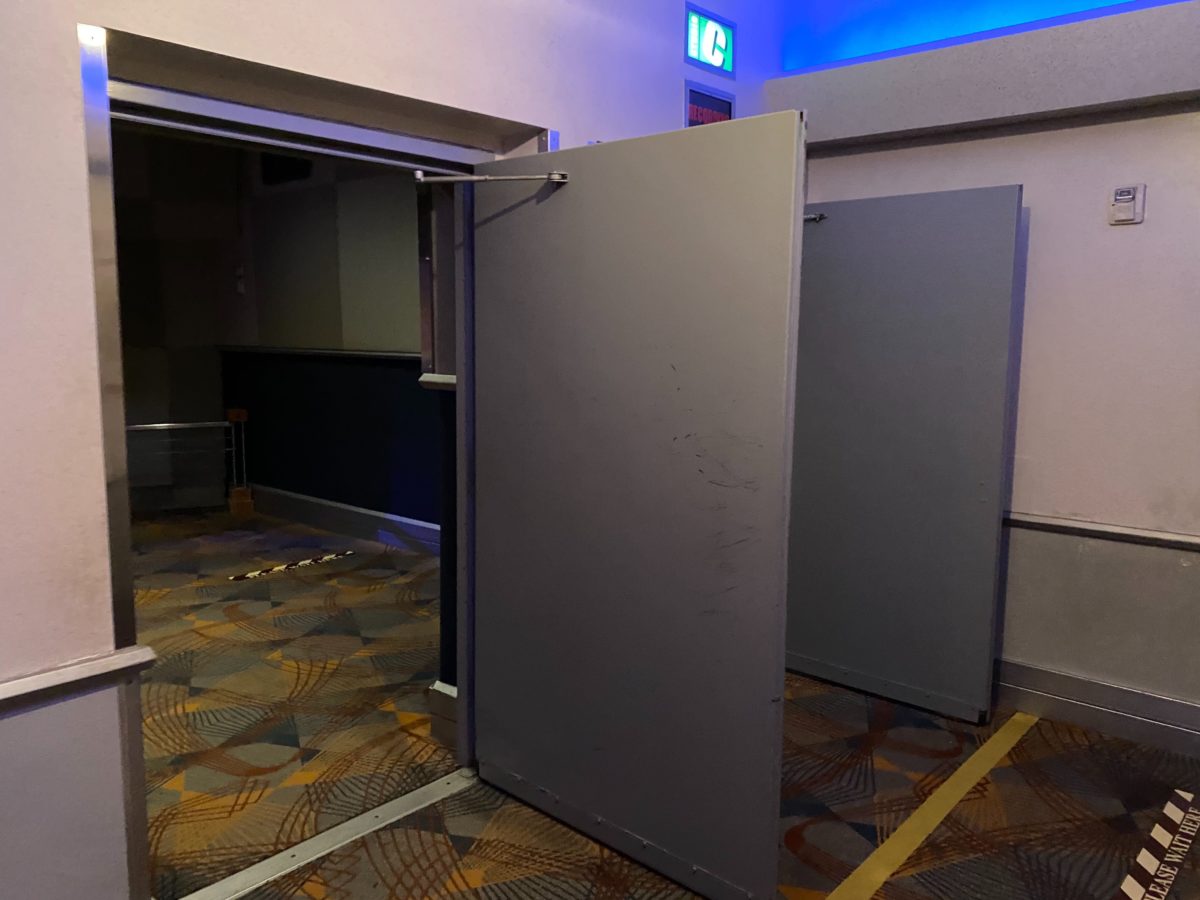 Unfortunately, it looks like the band has already split for the concert, as the pre-show has been disabled. Instead, the automatic doors have been propped open and the area is used as extra queue space.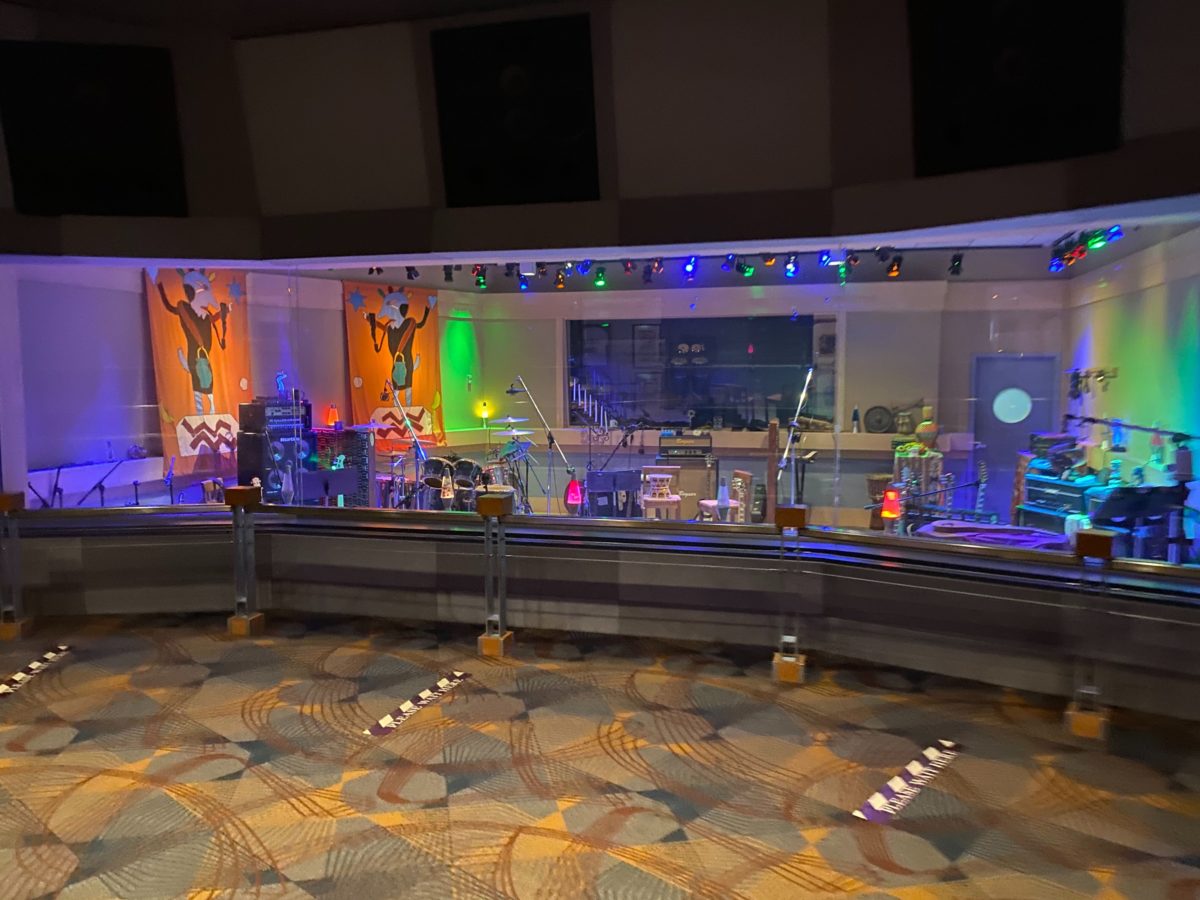 Inside, social media markers line the pre-show area.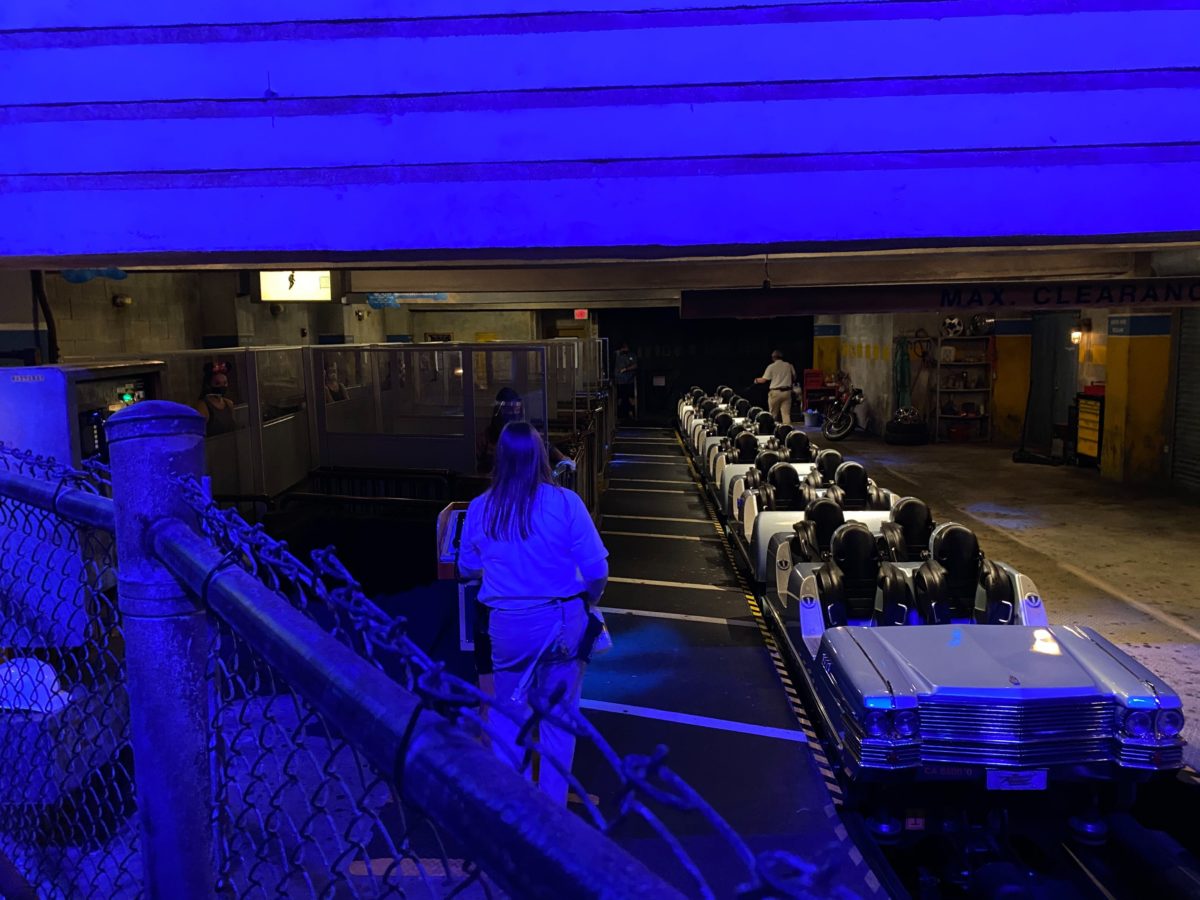 Heading out to the loading zone, we were momentarily paused as the "stretch limo" is cleaned.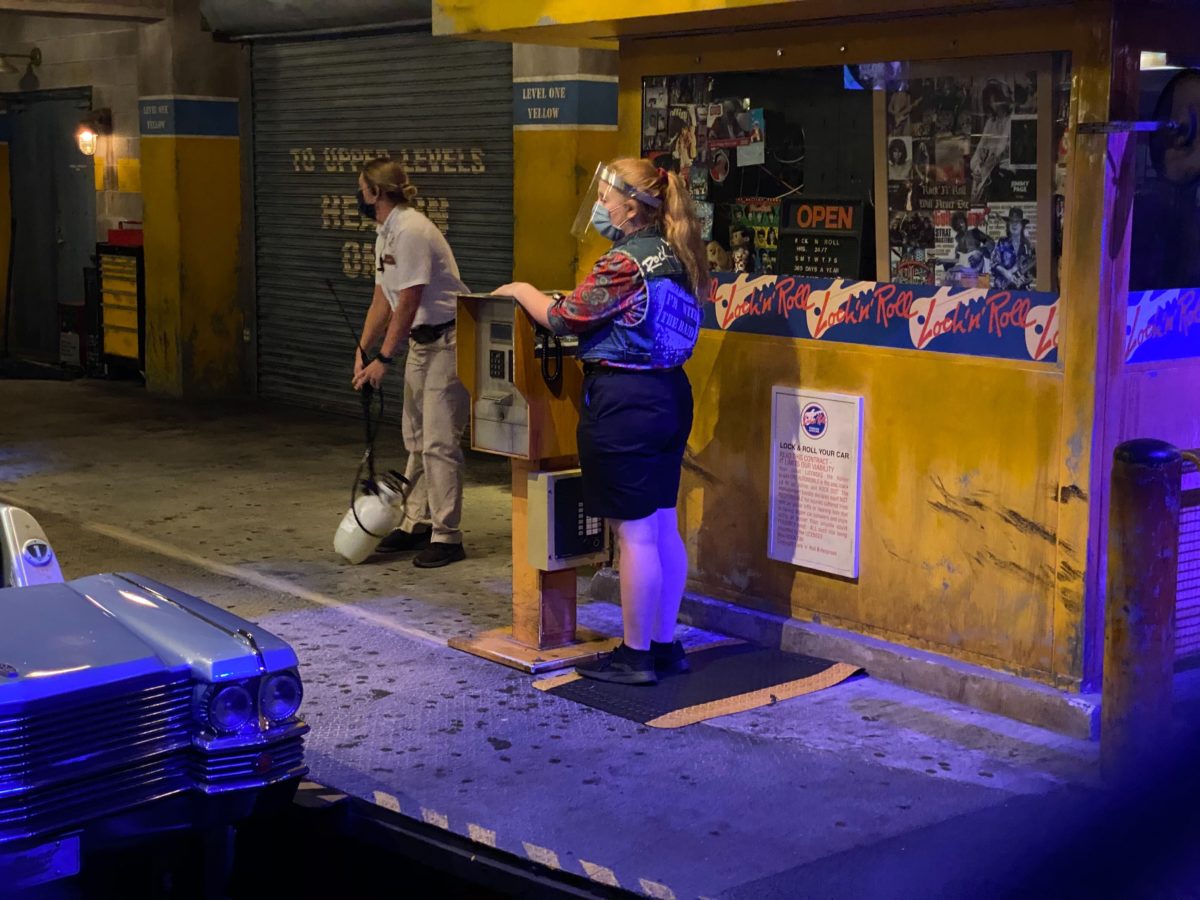 As we learned, when the ride vehicle enters the station accompanied by a cast member, the train is then disinfected.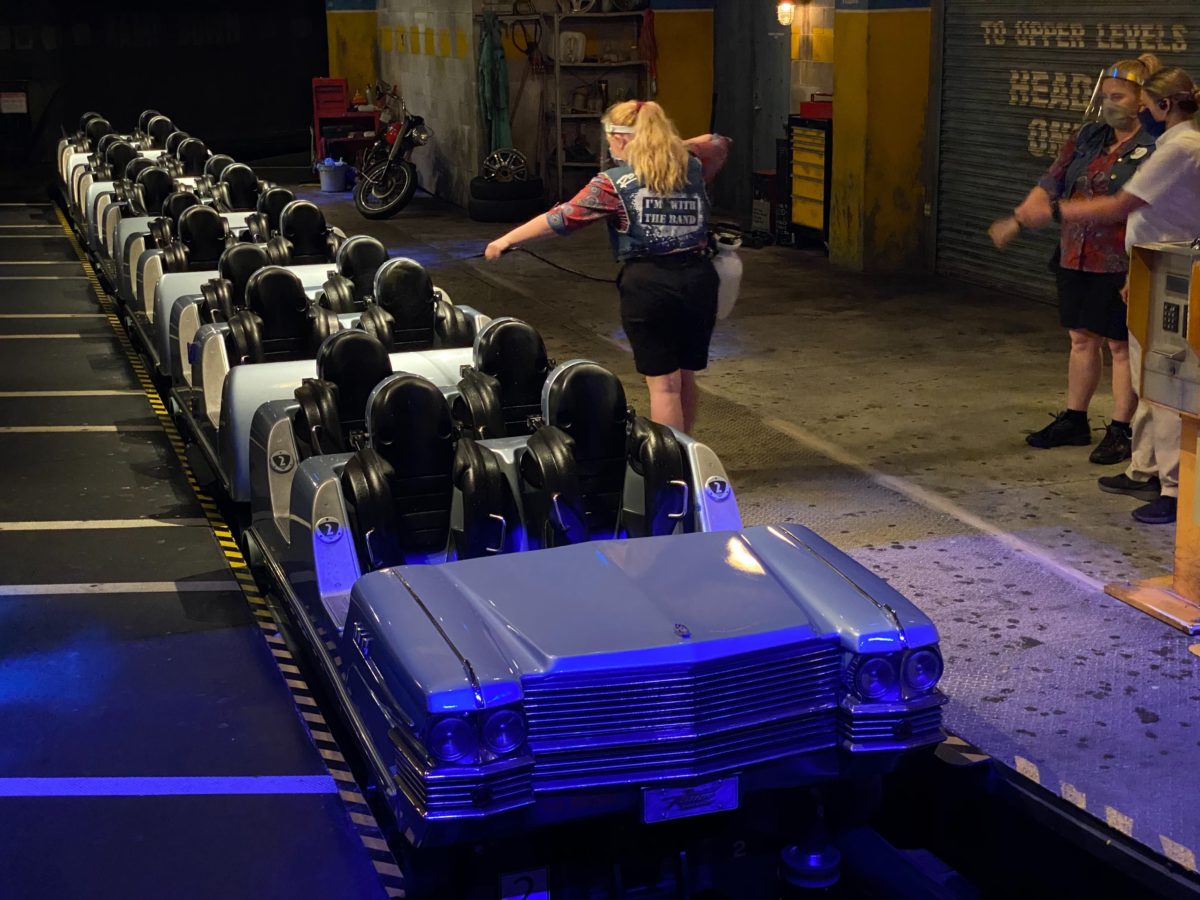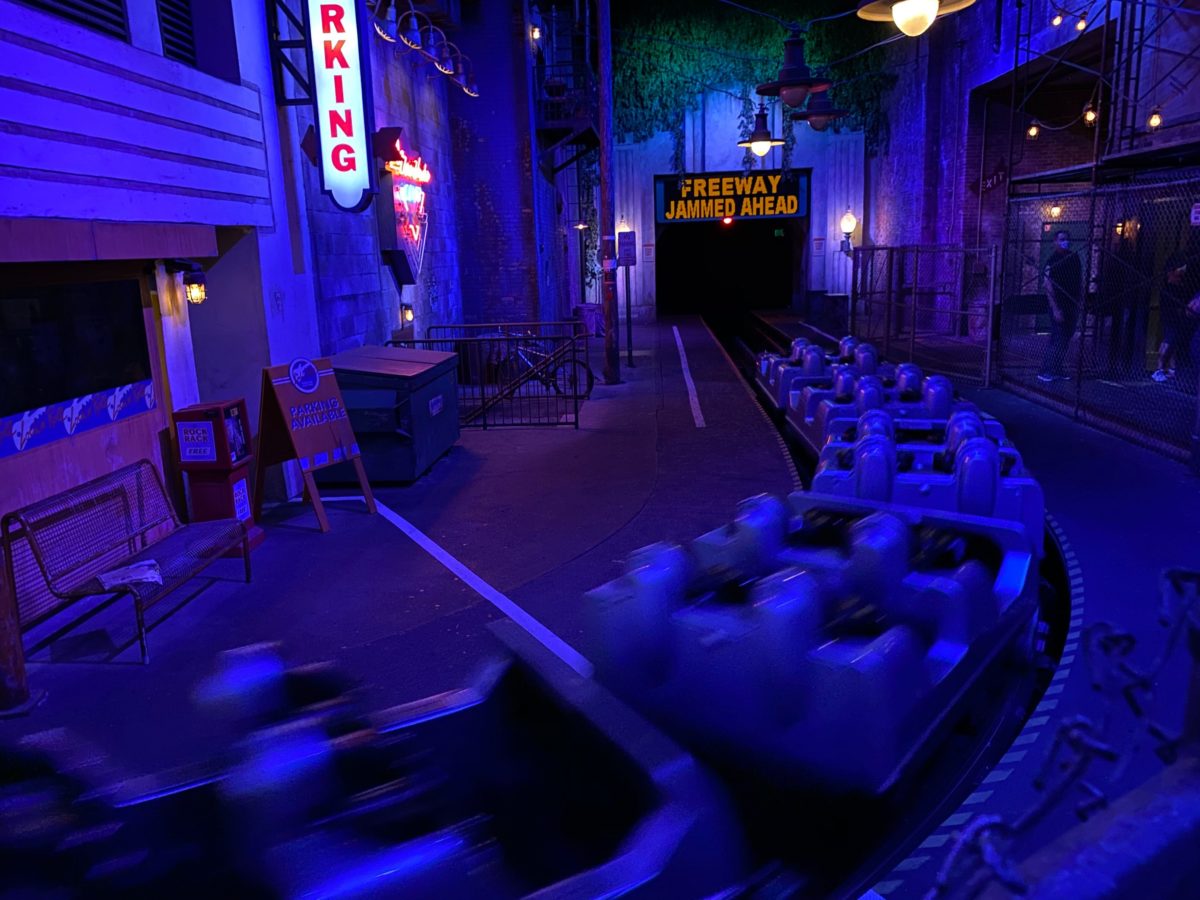 Yup, it sure feels jammed, all right. (The good news is that the disinfecting process doesn't take too long.)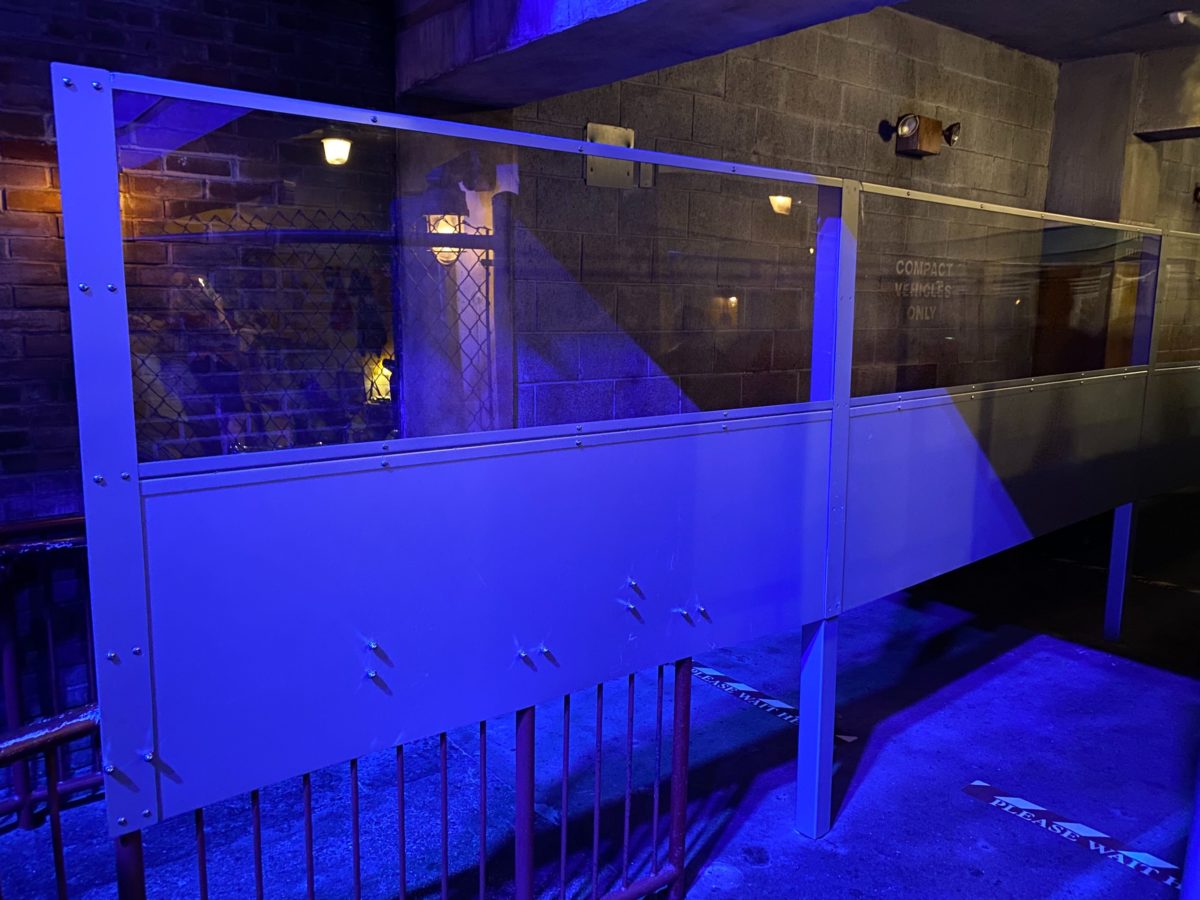 Other safety precautions include queue dividers in the garage section before guests are assigned a row.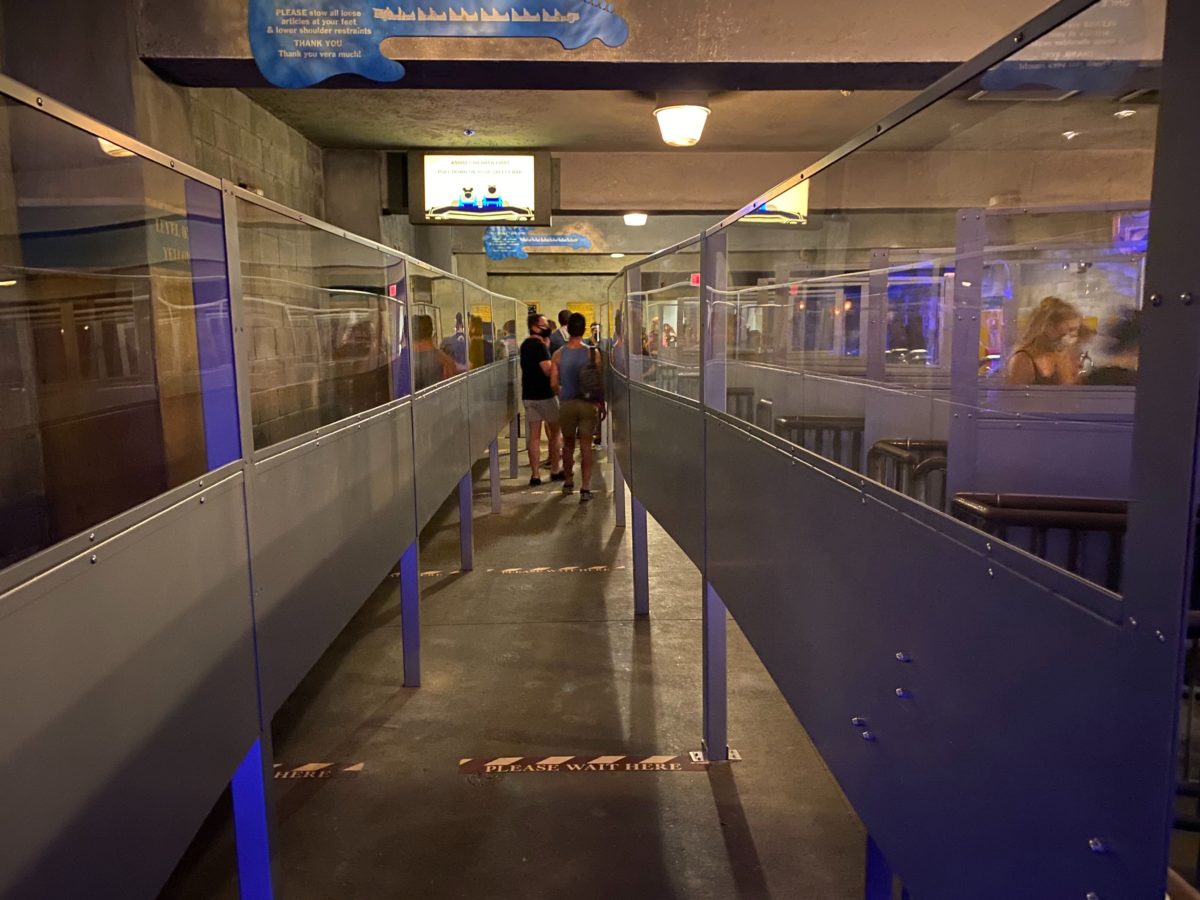 On the loading platform, more dividers separate the rows.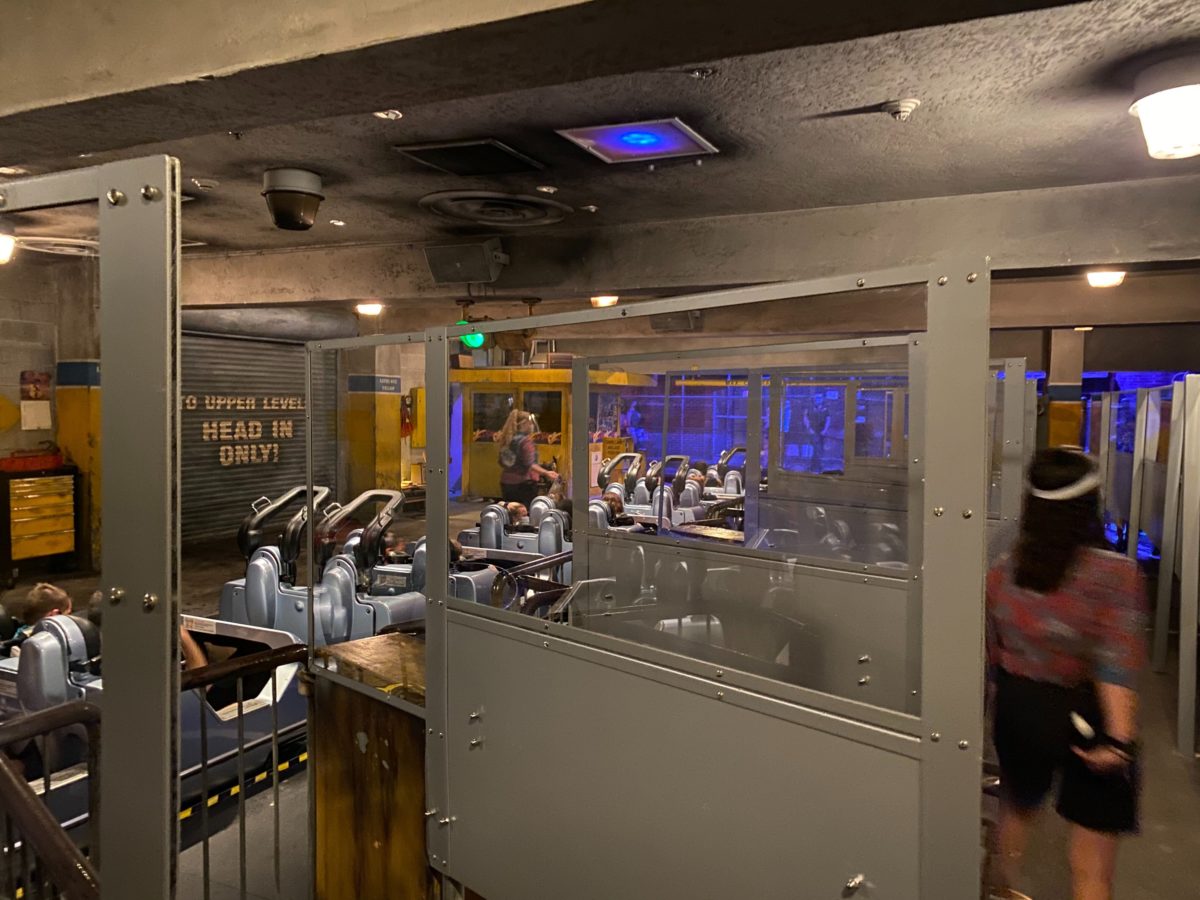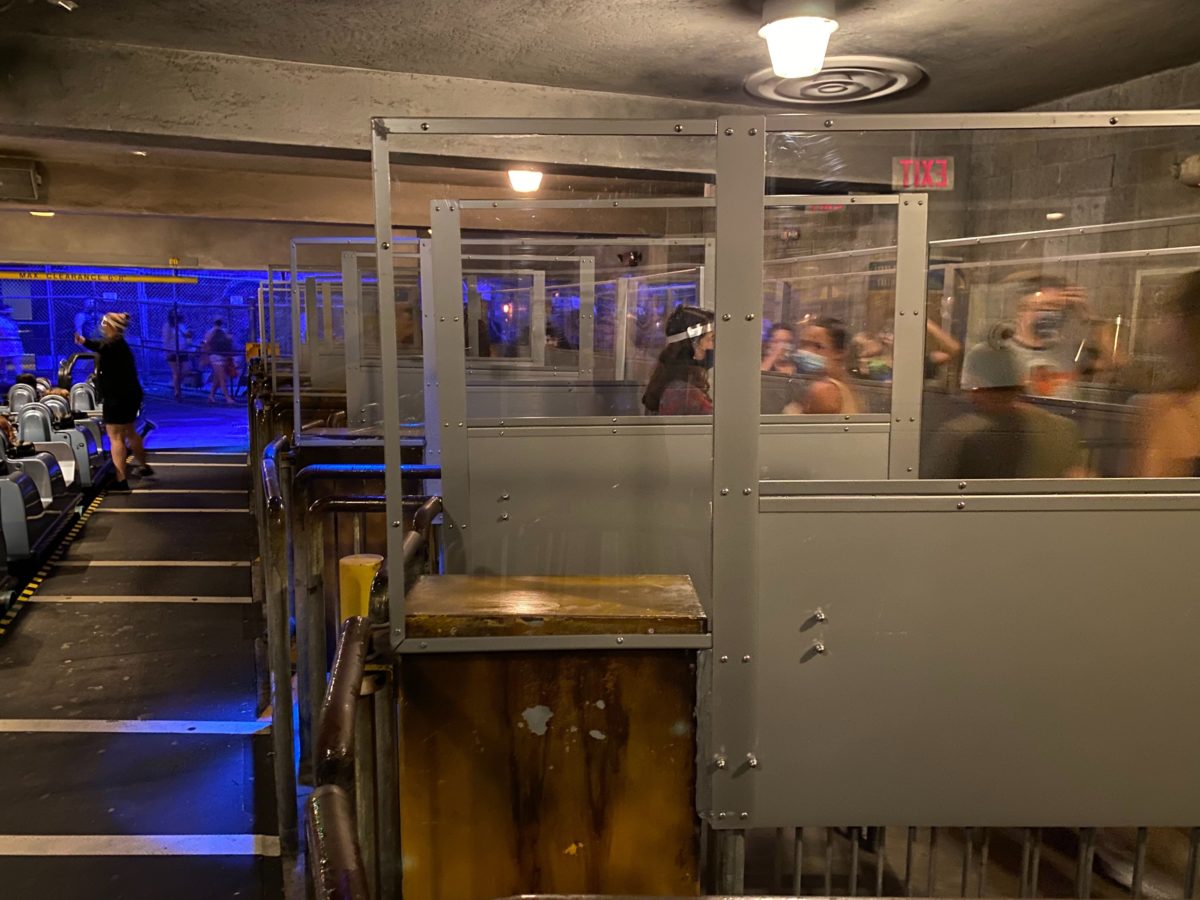 Now that we're all grooving safely, it's time to hit the gas!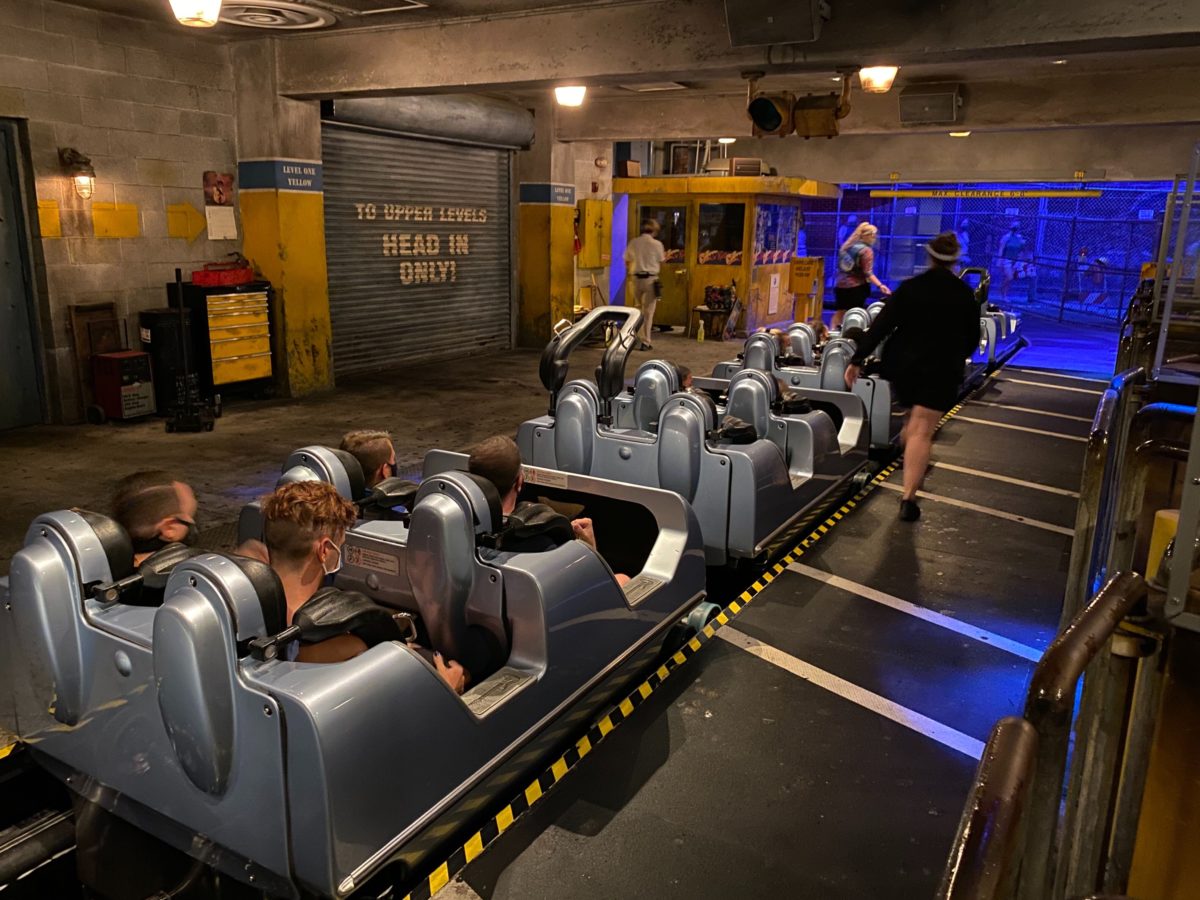 To minimize the use of touch points, ride photos are automatically linked to guests' MagicBands.
Our tour of this attraction has reached its coda. Keep reading WDWNT for continuing coverage of the reopening of Disney's Hollywood Studios!