Submitted for your approval: The Twilight Zone Tower of Terror at Disney's Hollywood Studios. After being closed for months, this attraction has suddenly roared back to life during Cast Member previews.
Now, a stout-hearted WDWNT reporter investigates the newly-reopened attraction, finding changes that will help to keep guests safe as they journey… into The Twilight Zone.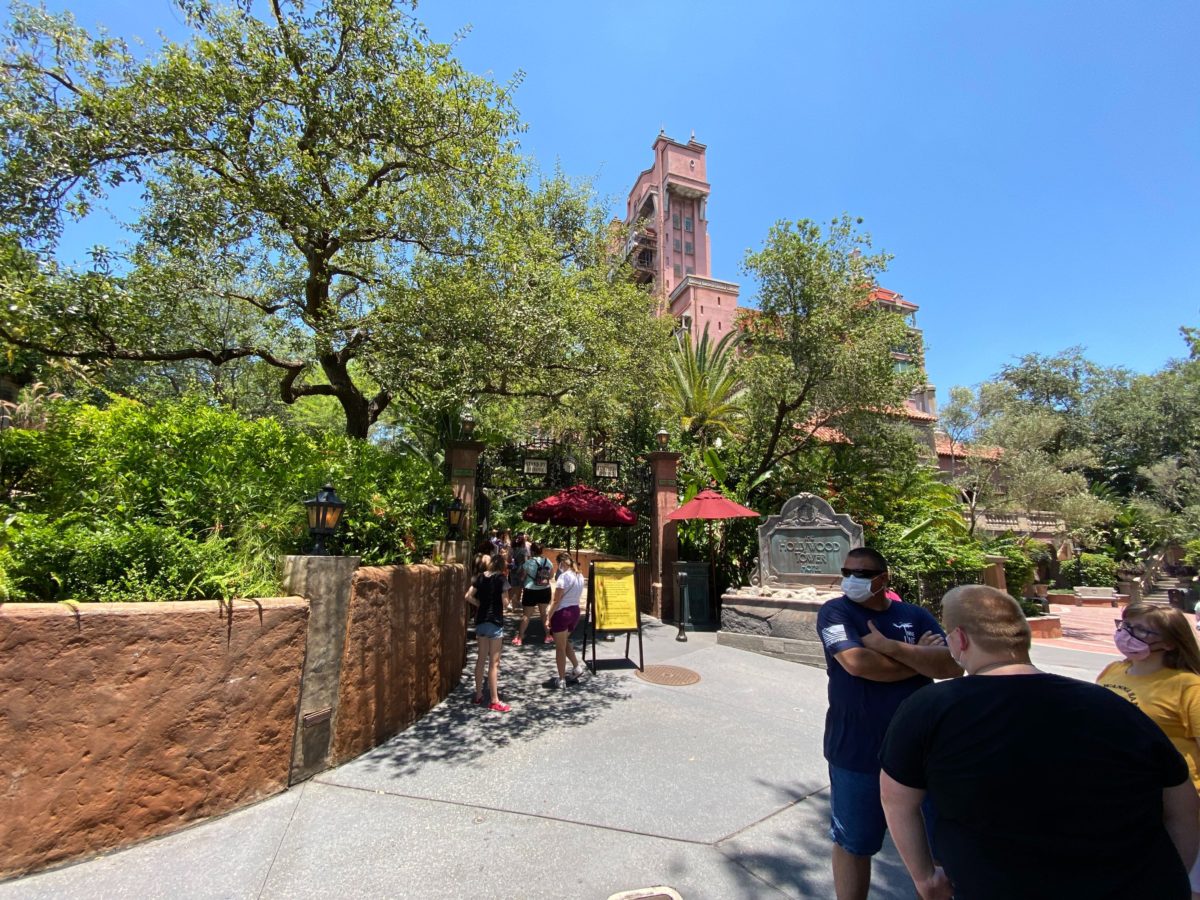 Guests socially distance as they get into the queue, while the Cast Member at the entrance wears a face shield.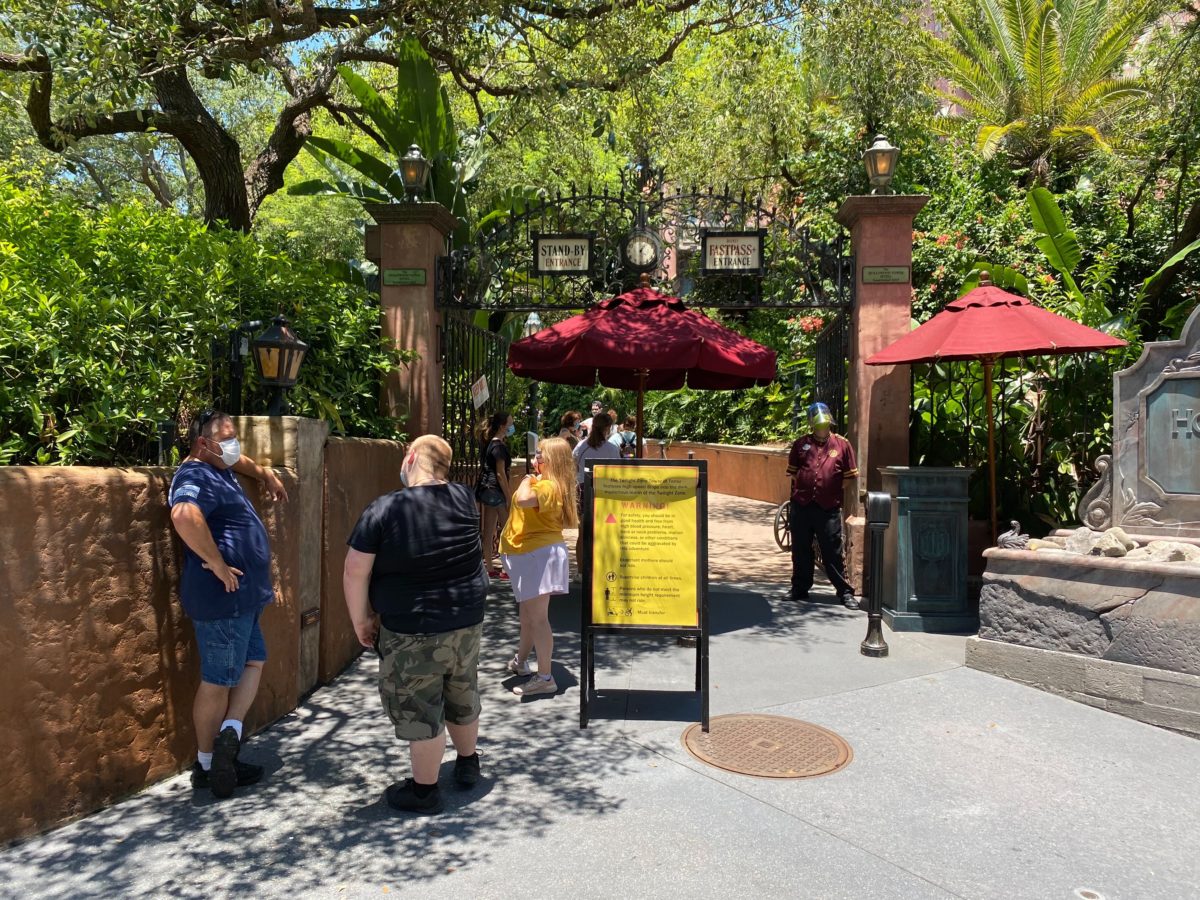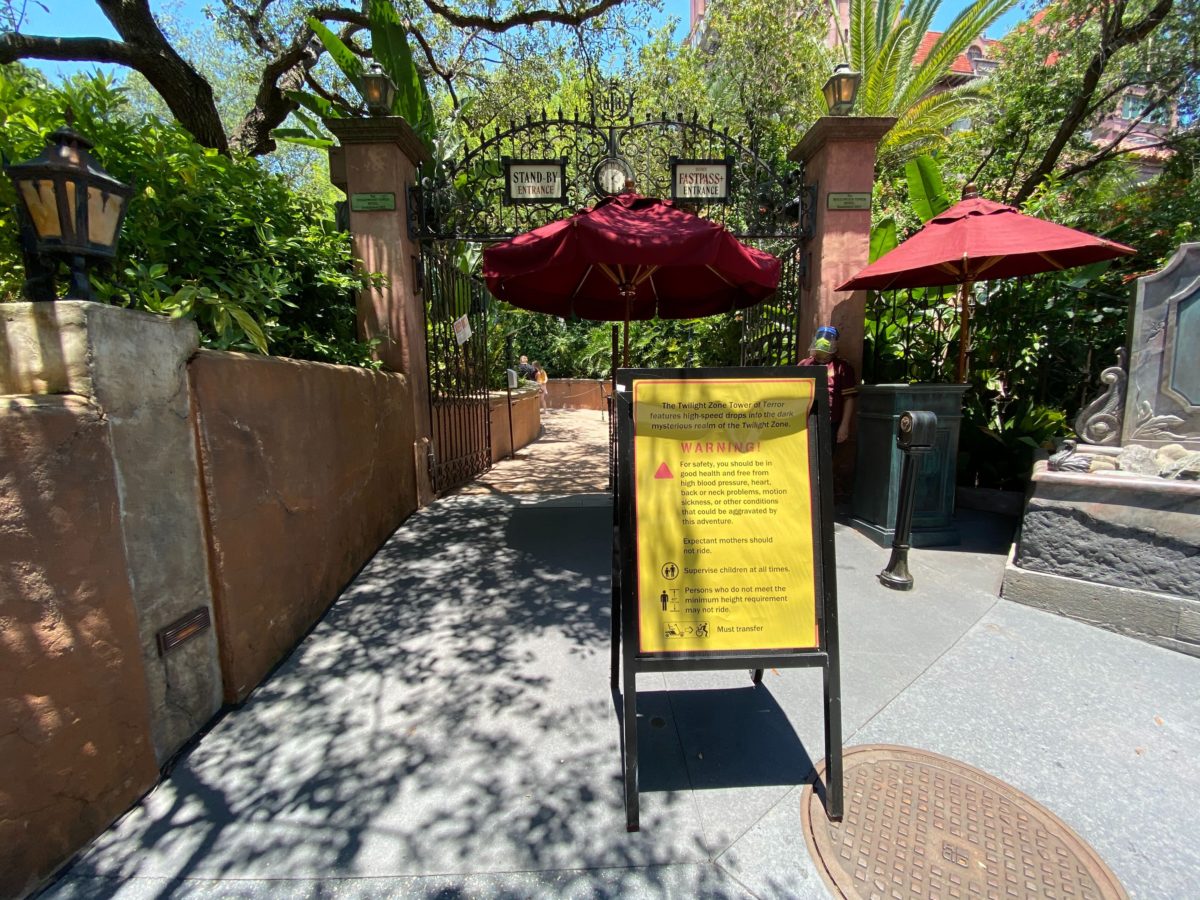 Outside, a sign warns that guests with certain medical conditions should not ride this attraction.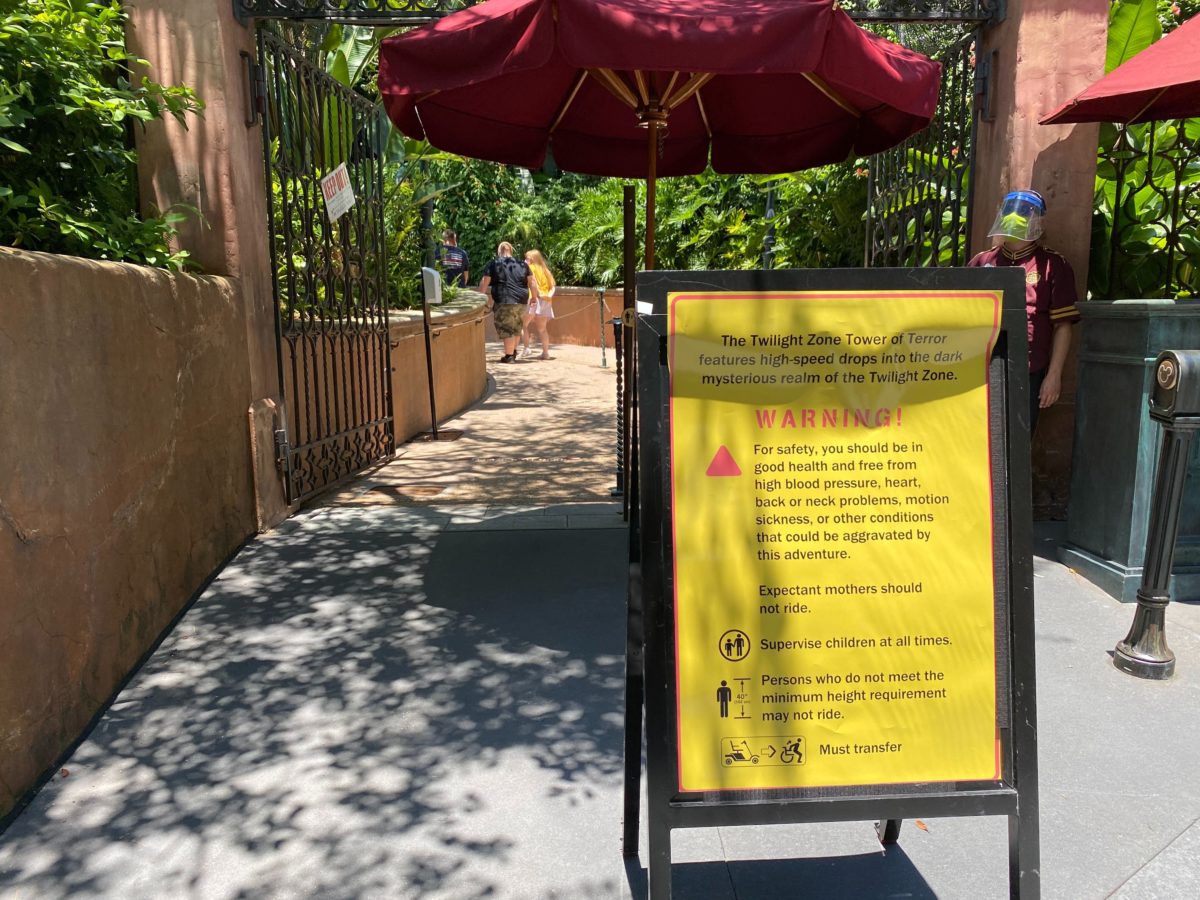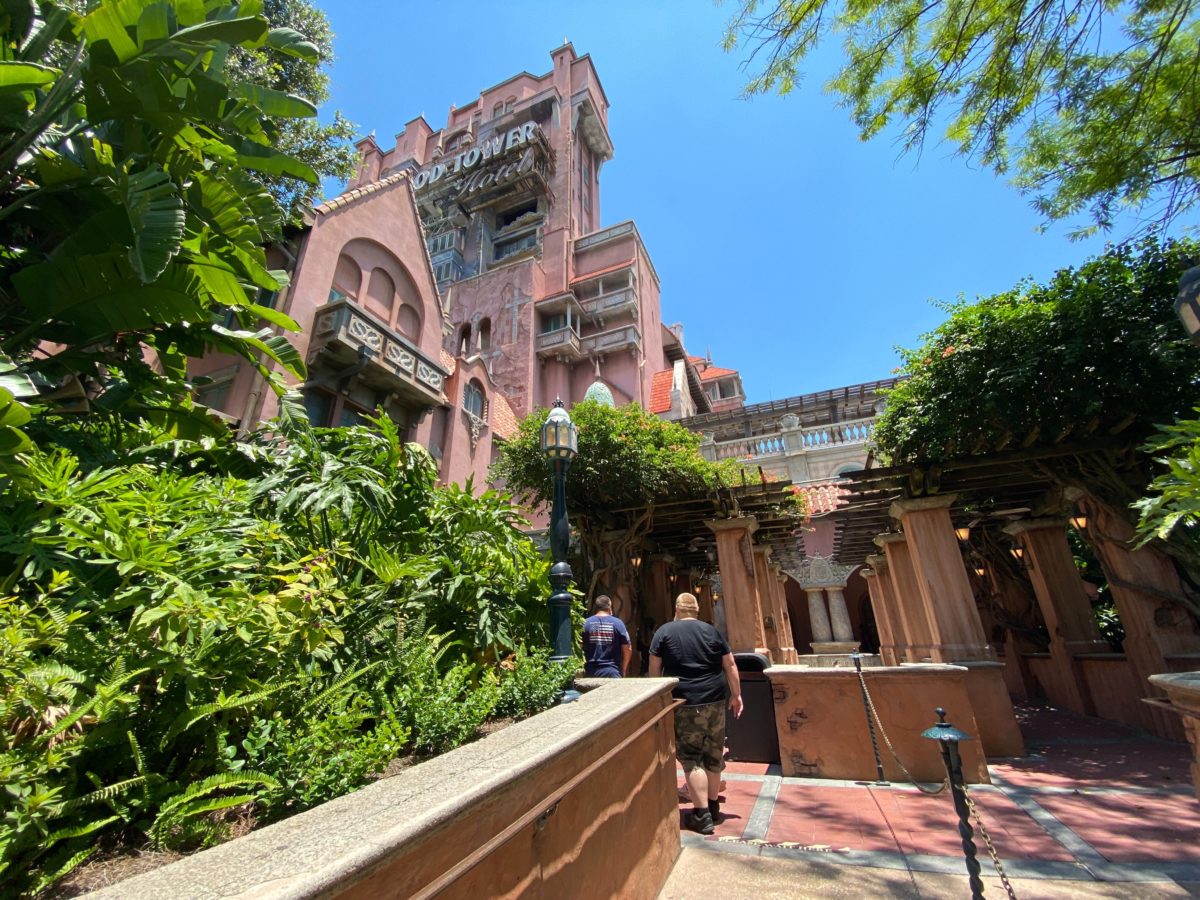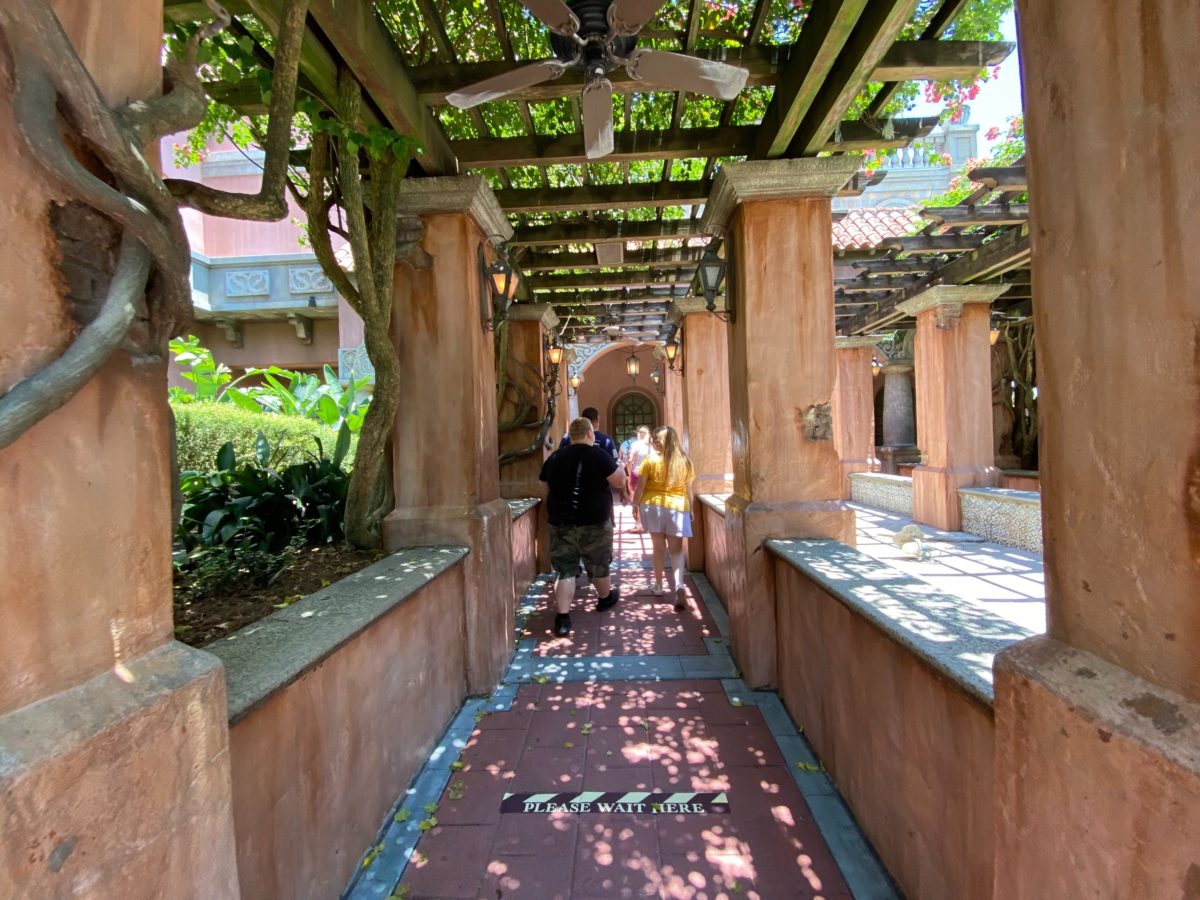 Social distancing markers line the ground as guests walk to the Hollywood Tower Hotel entrance.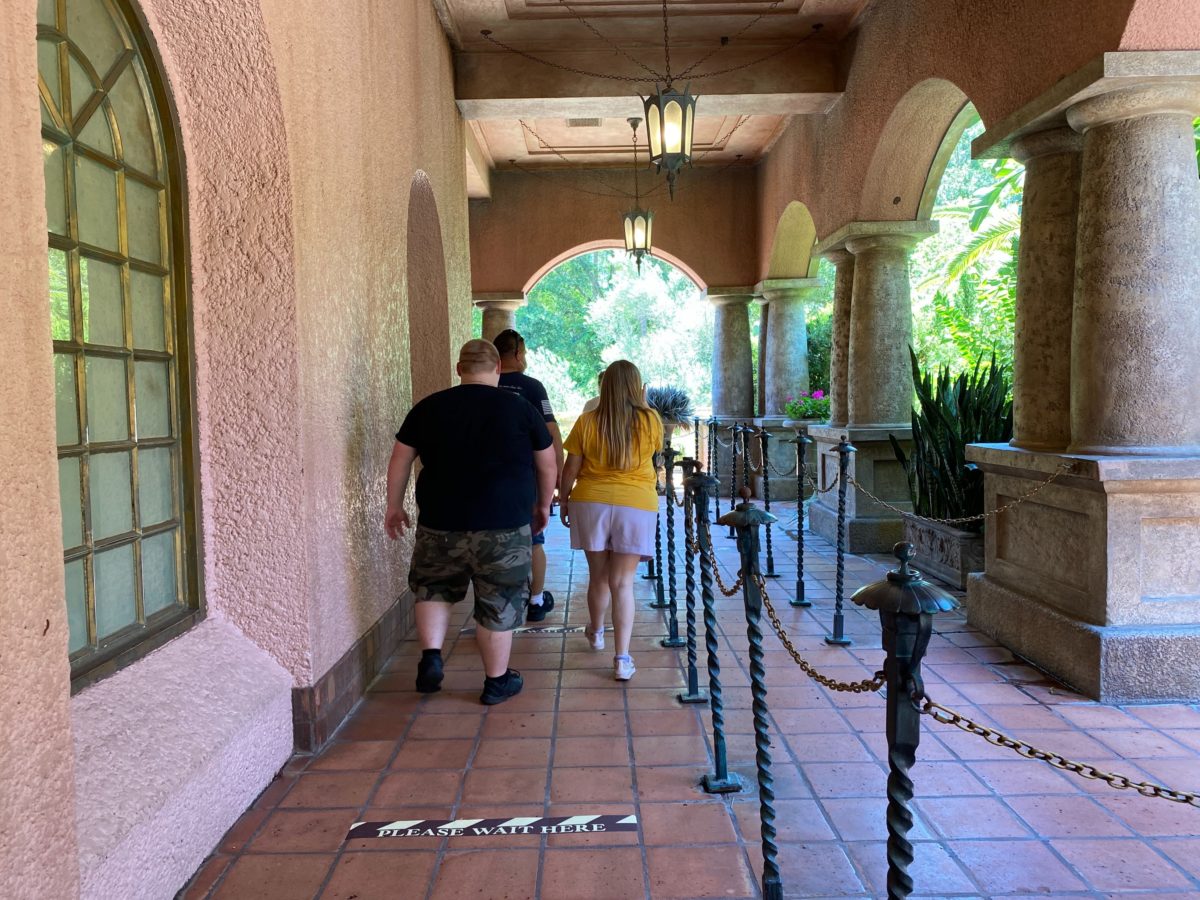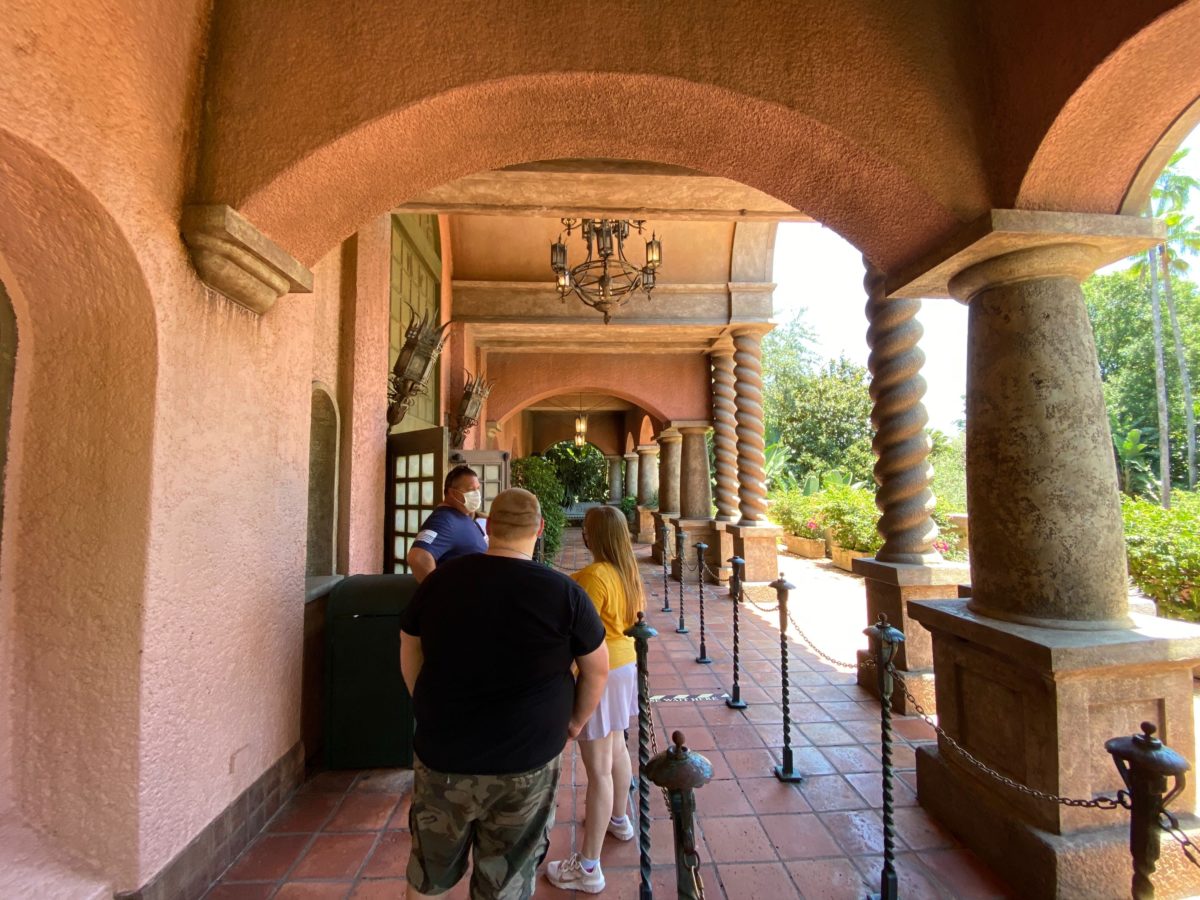 Somehow, the hotel lobby is even creepier without guests in it.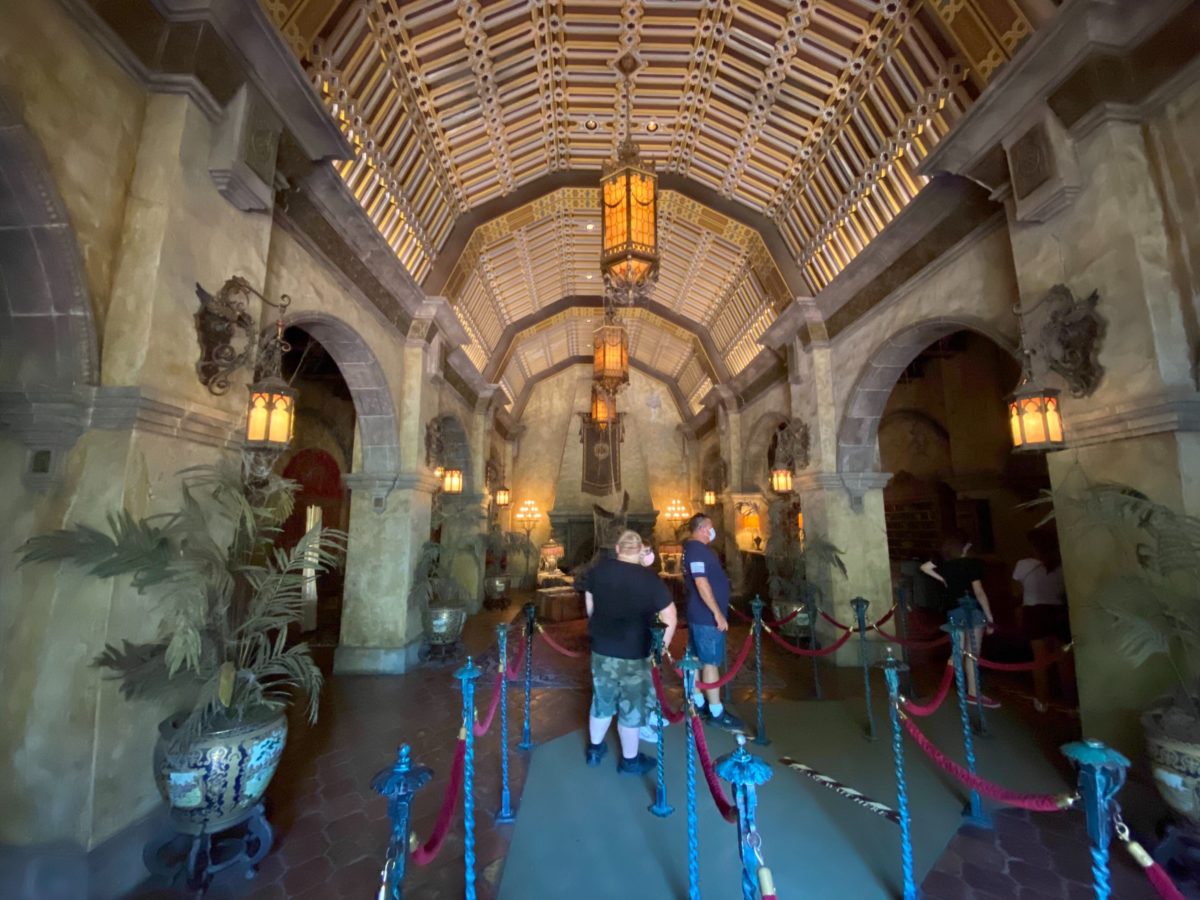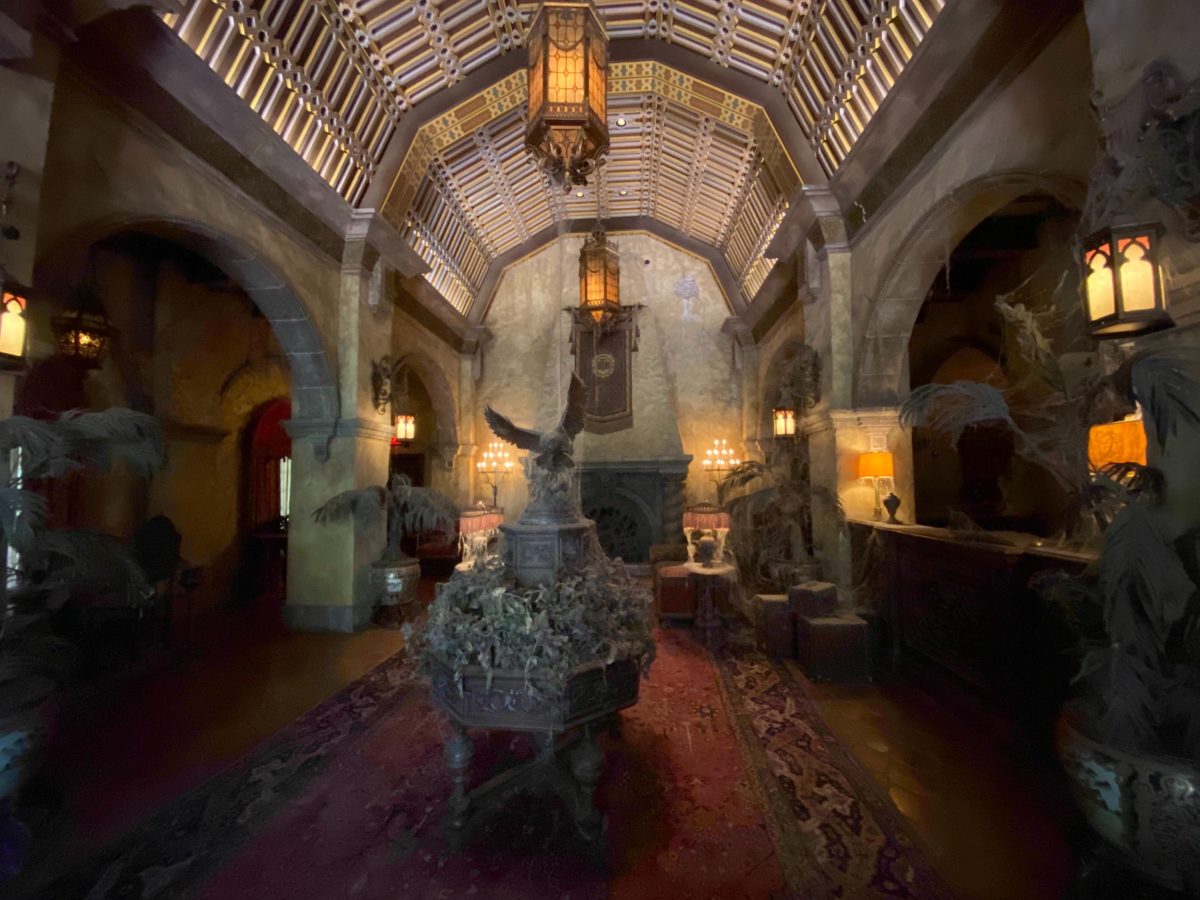 They've had months to fix the guest elevator, but still, no progress. I guess it's the service elevator for us!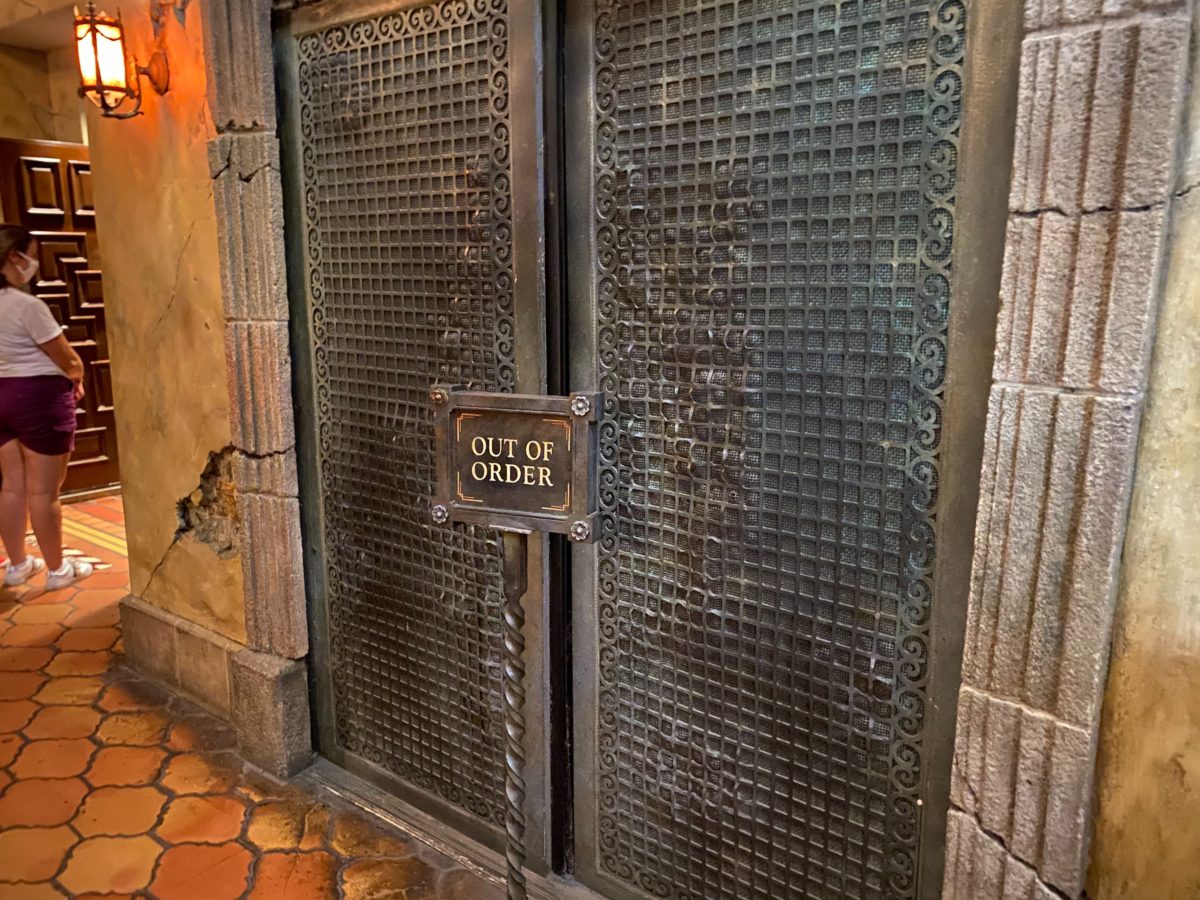 Hopefully, with everything going on, housekeeping is off cleaning rooms.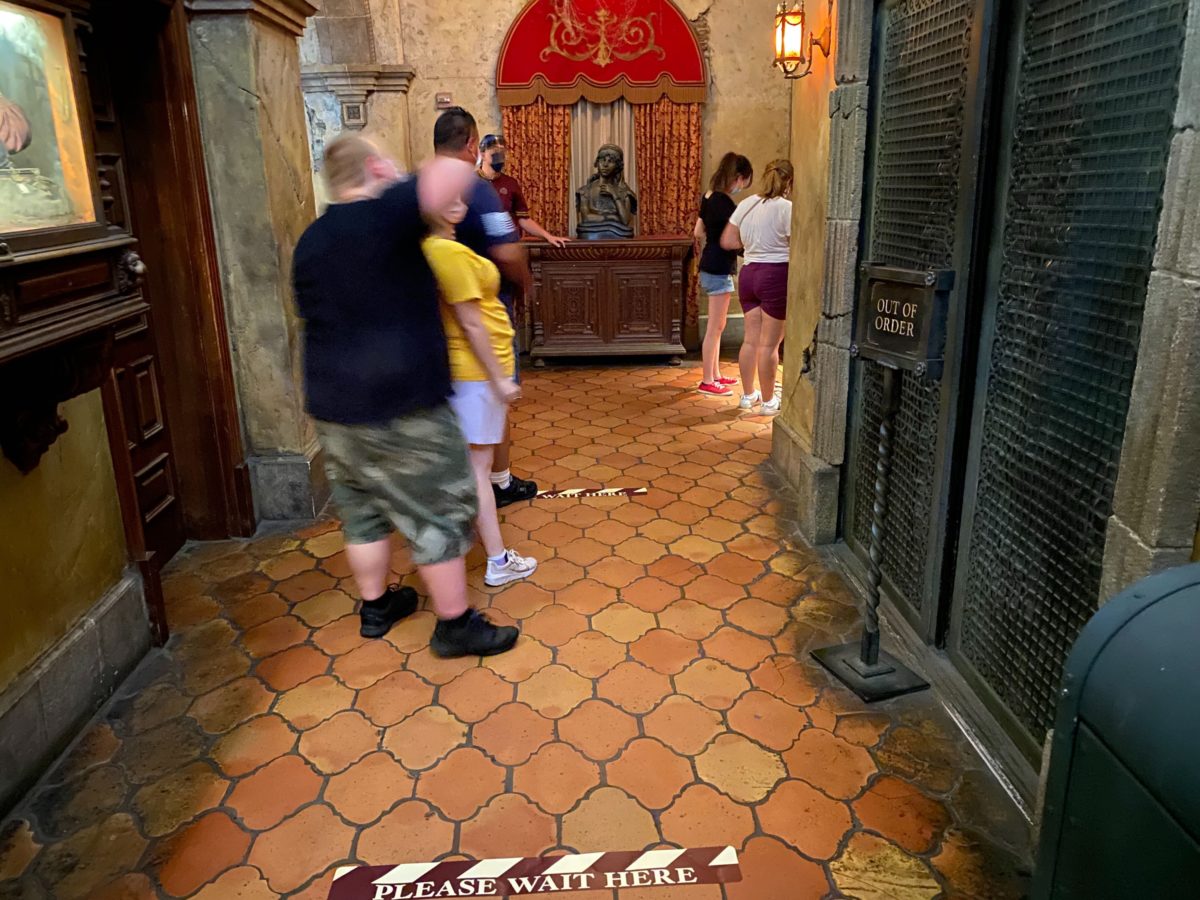 The biggest change is that the pre-show isn't running. Instead, guests are directed to enter the next room.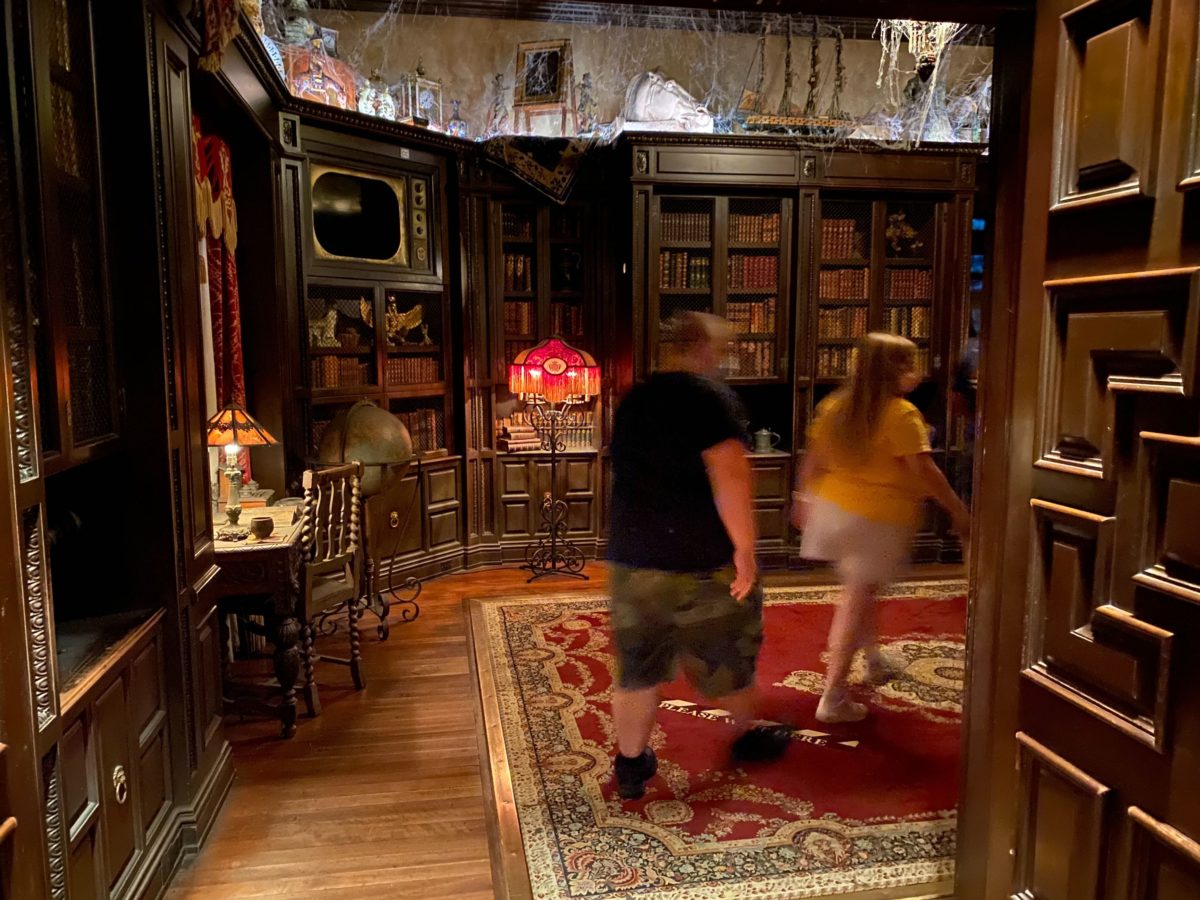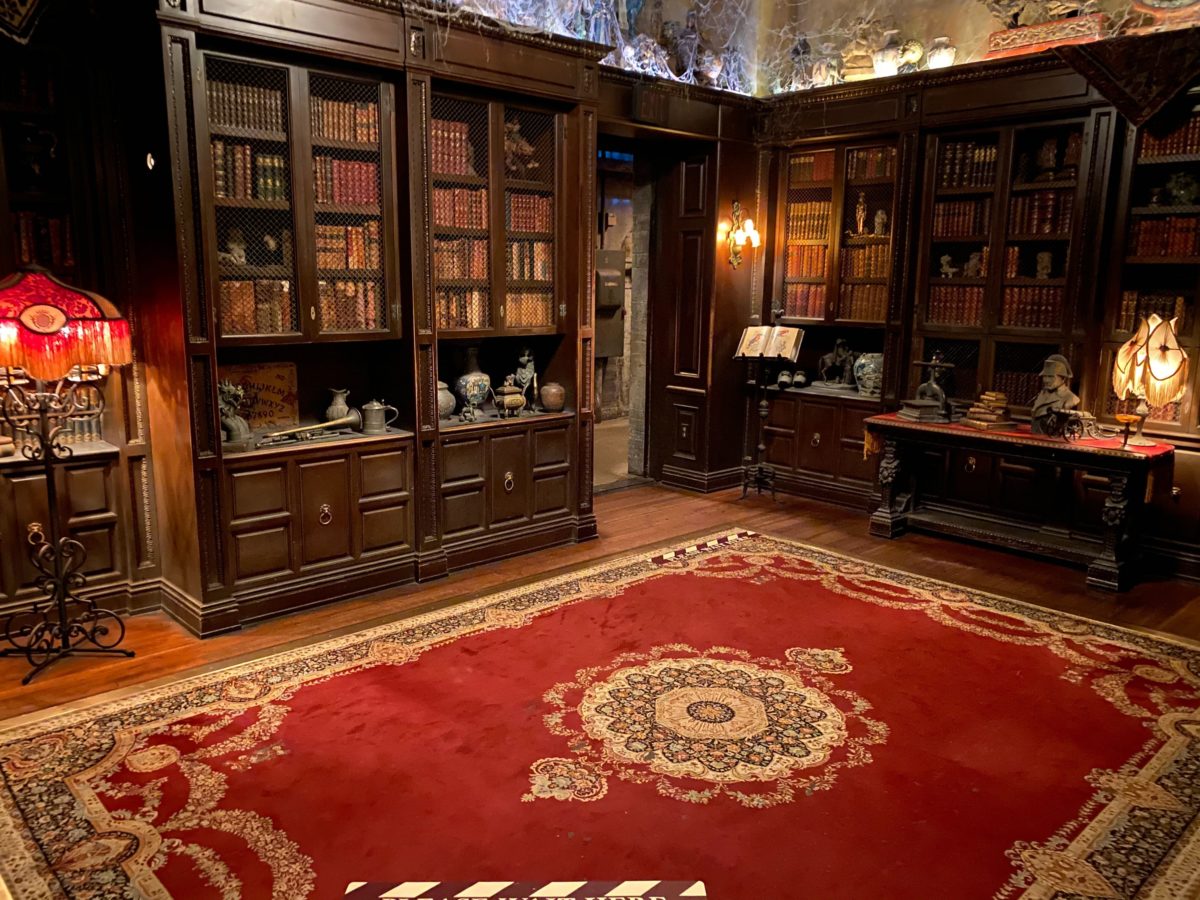 That being said, it does give you a good chance to appreciate the level of detail in the room.
Guests continue to socially distance in the boiler room.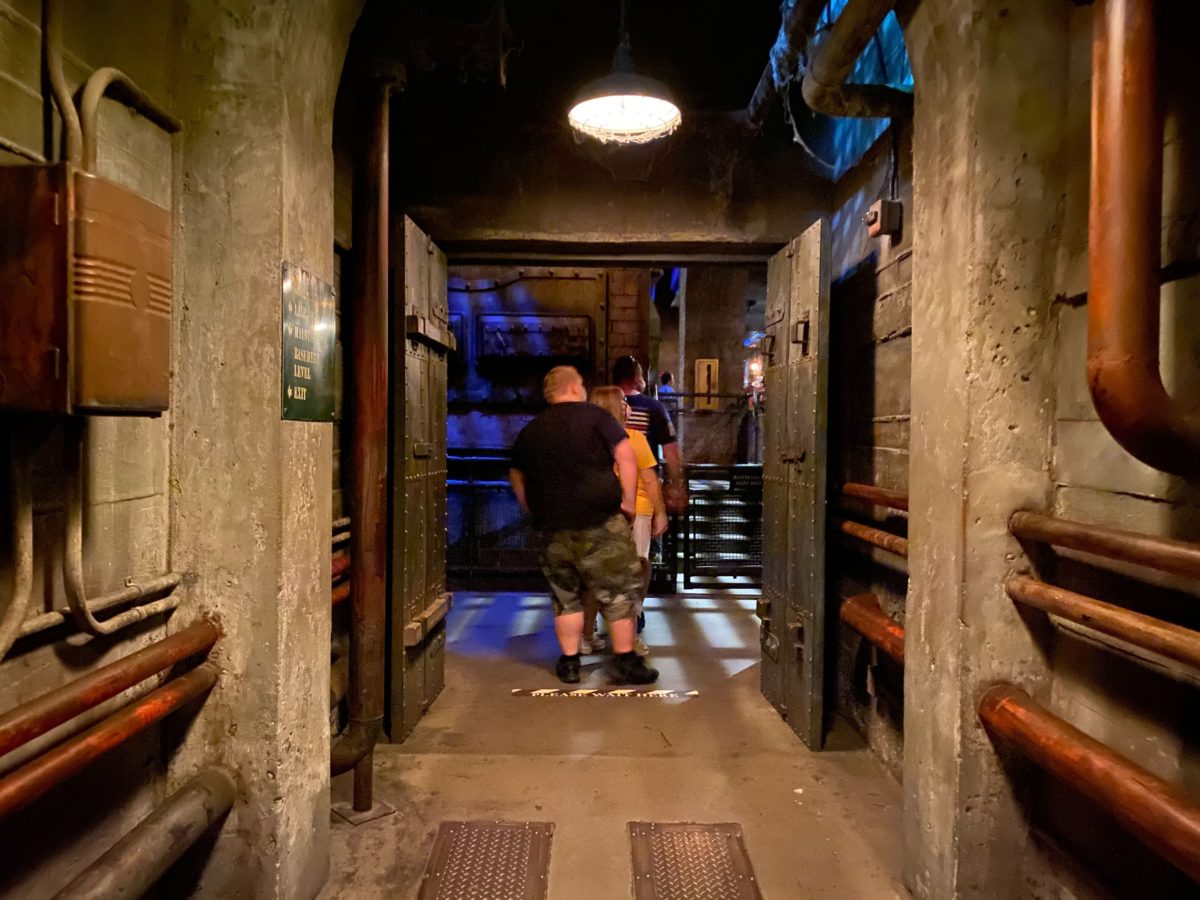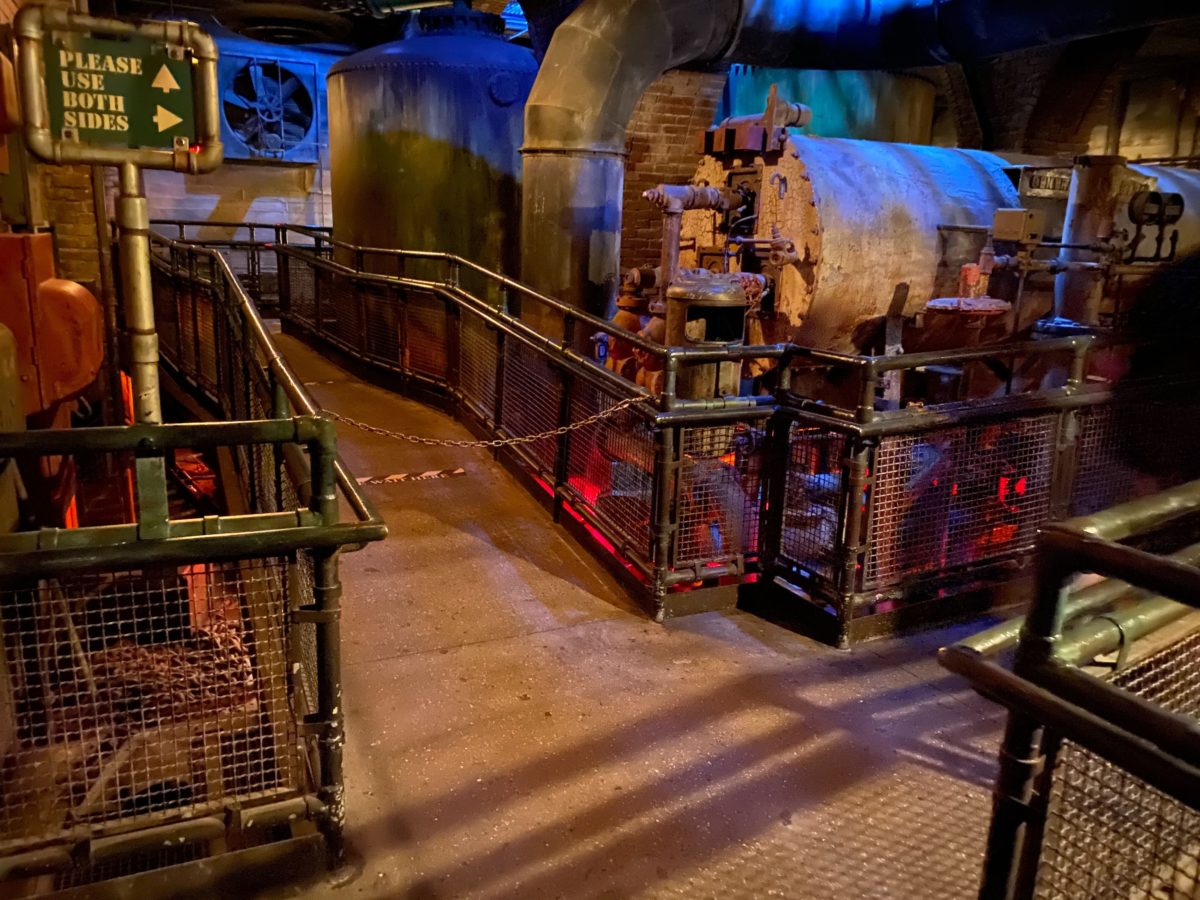 To manage the social distancing, some sections of the queue have been temporarily chained off.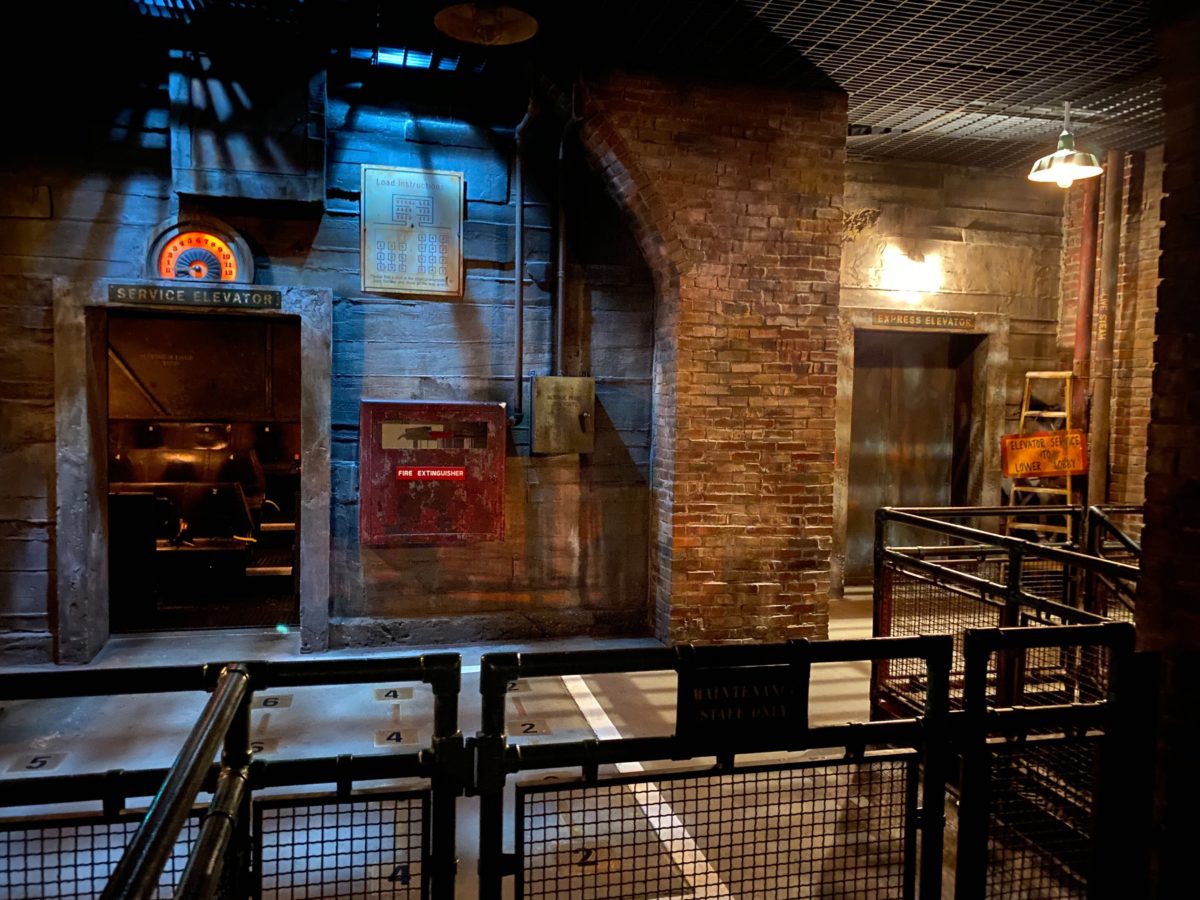 Finally, we reach the loading platform.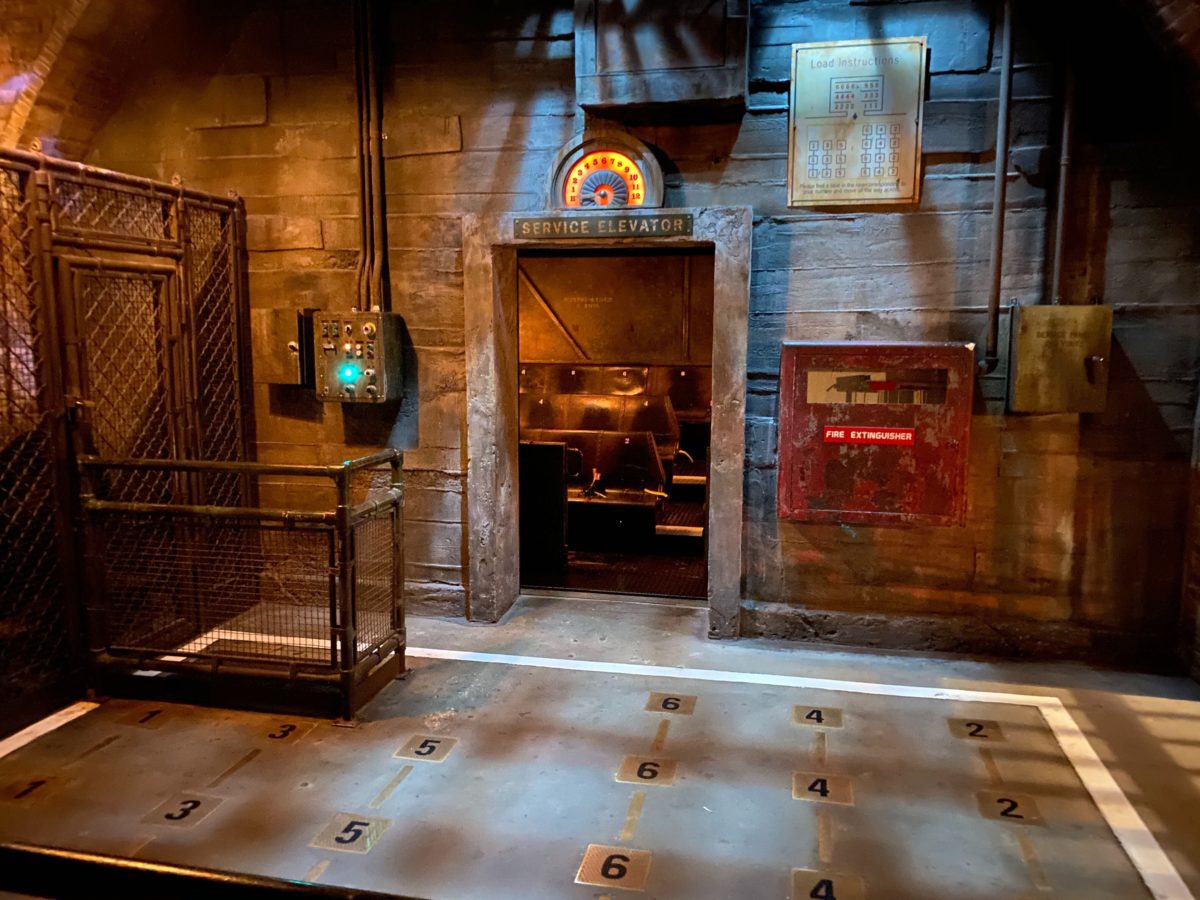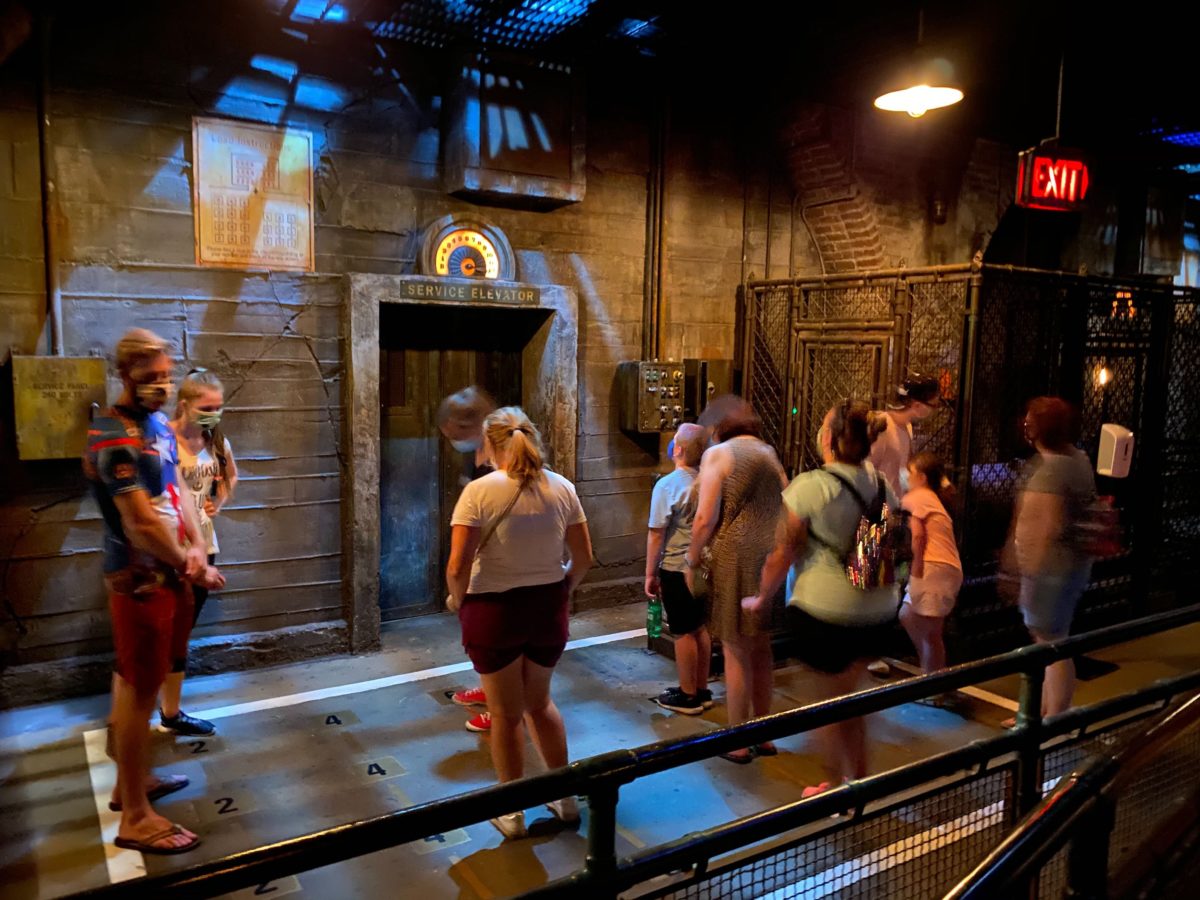 As guests prepare to load, certain rows have been made unavailable.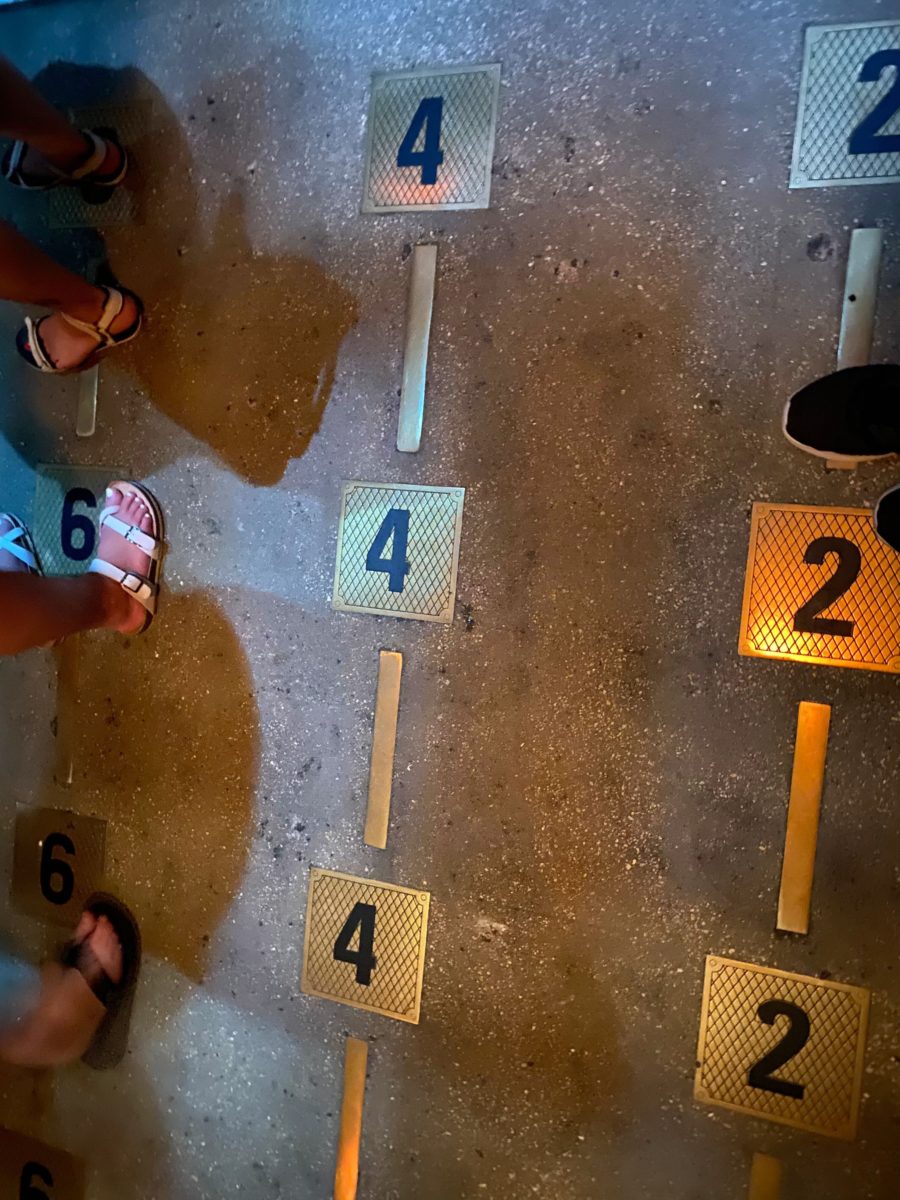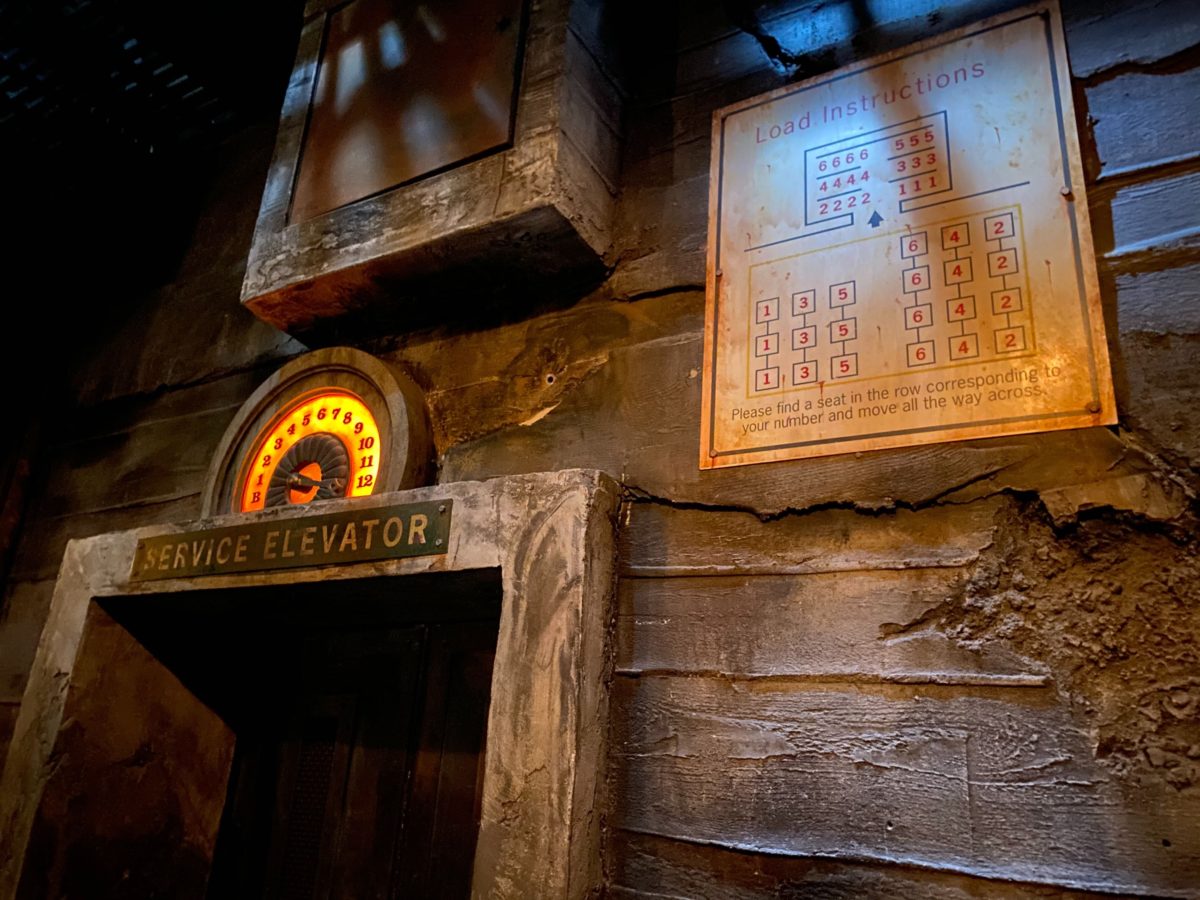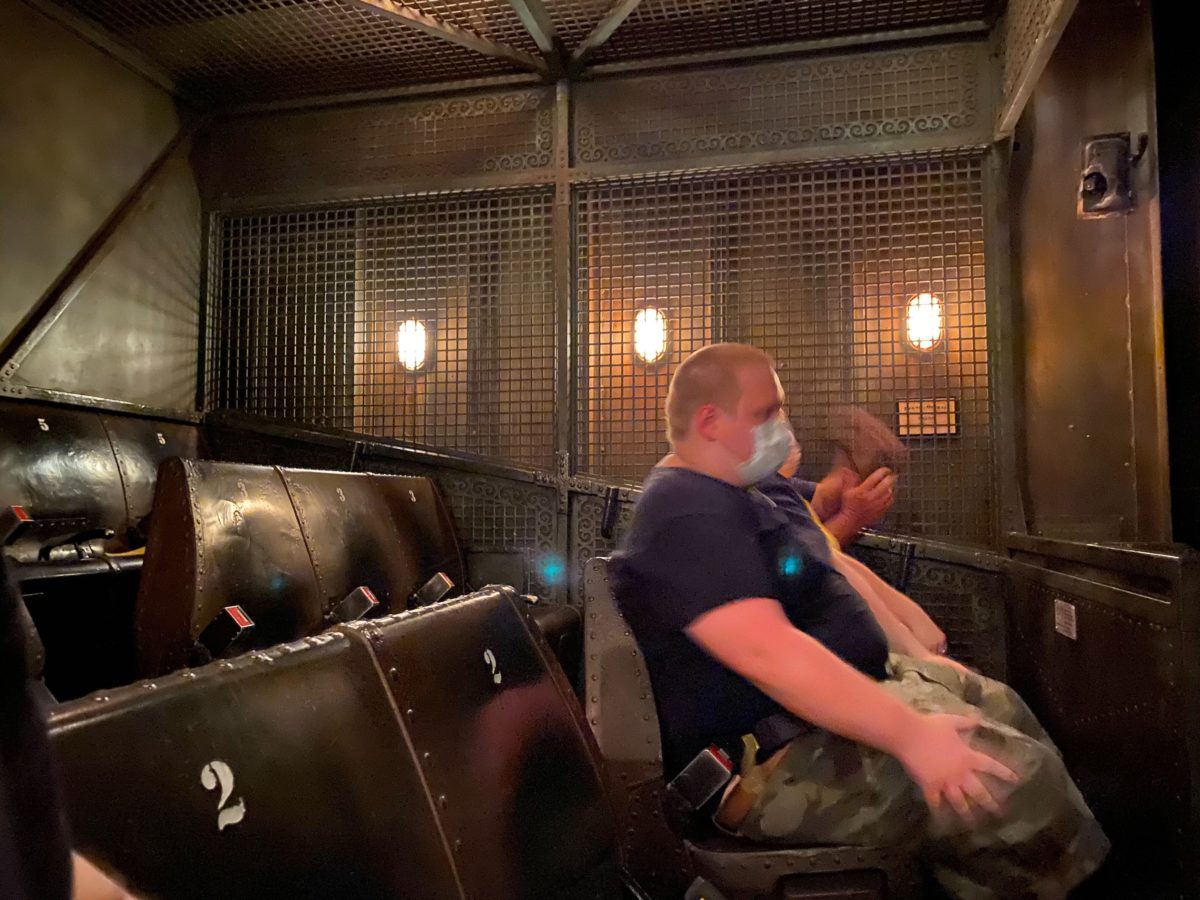 And soon, we're on our way to the fifth dimension.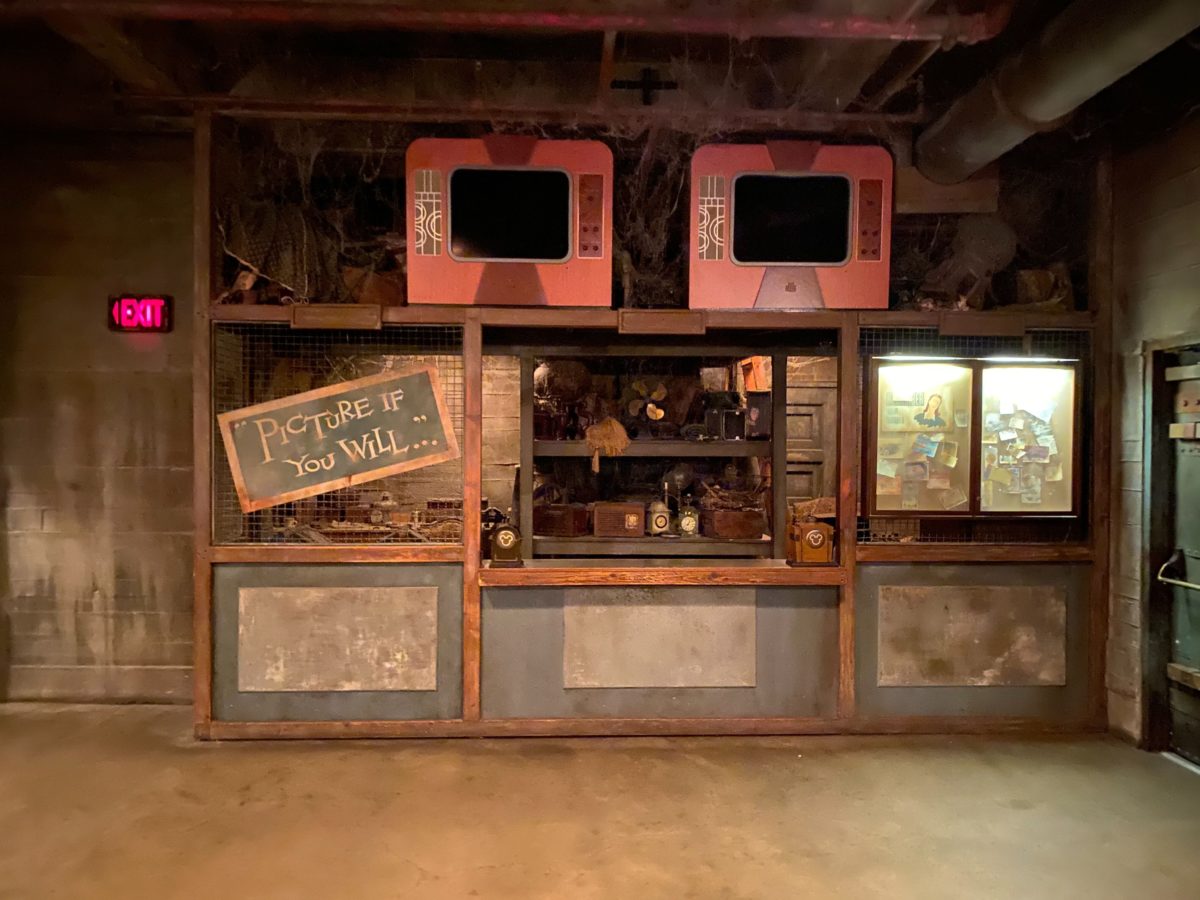 On-ride photos are not displayed in their normal spot. However, in other attractions, photos have been automatically linked to guests' MagicBands. As a reminder, removing your mask while on attractions will result in having your PhotoPass image deleted from the system.
Will you be checking in to the Hollywood Tower Hotel soon? Let us know in the comments!