Are you ready to rock? If you're a hard rock music fan such as myself, the answer to that question may be yes. If it is, or if you're just a fan of the Hard Rock properties located around Universal Orlando Resort, we found some new face masks that you're sure to love.
Classic Hard Rock Logo Print Mask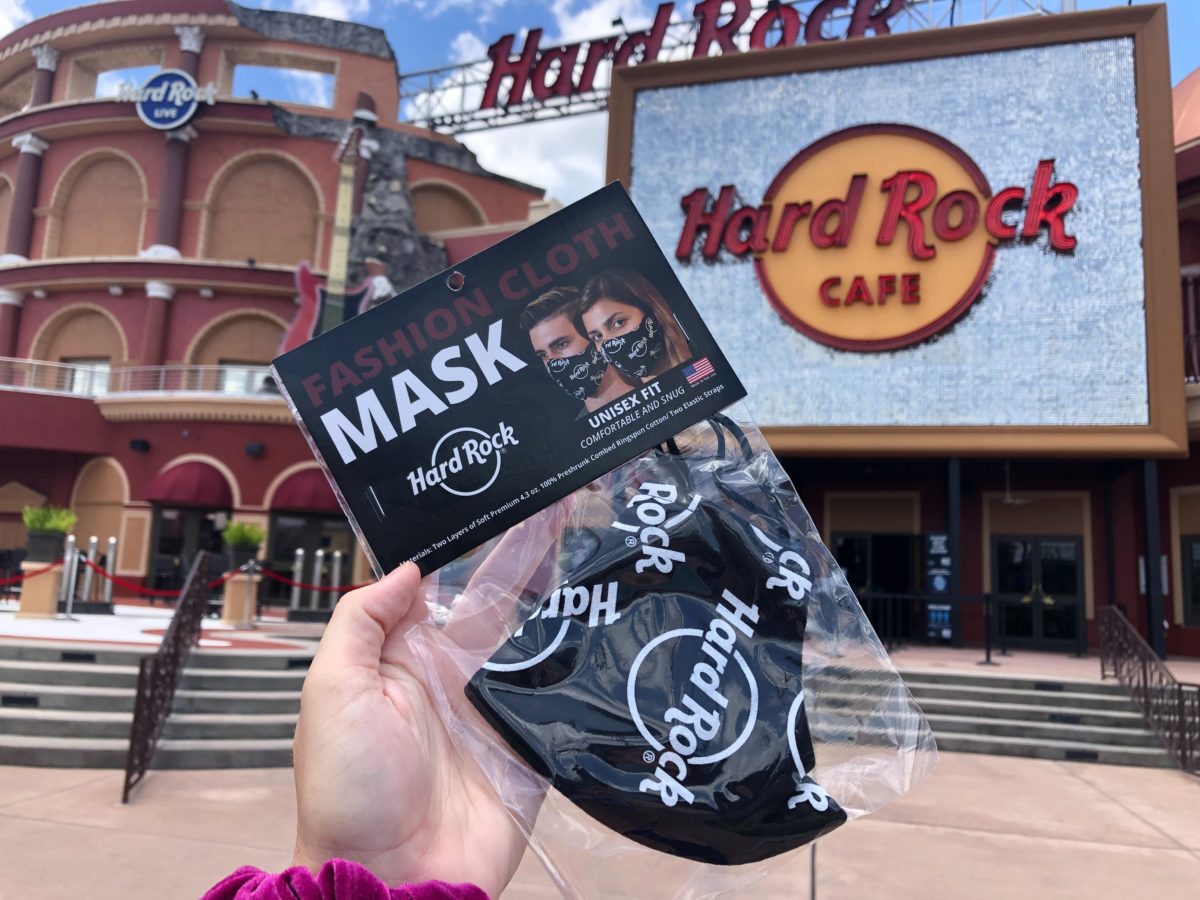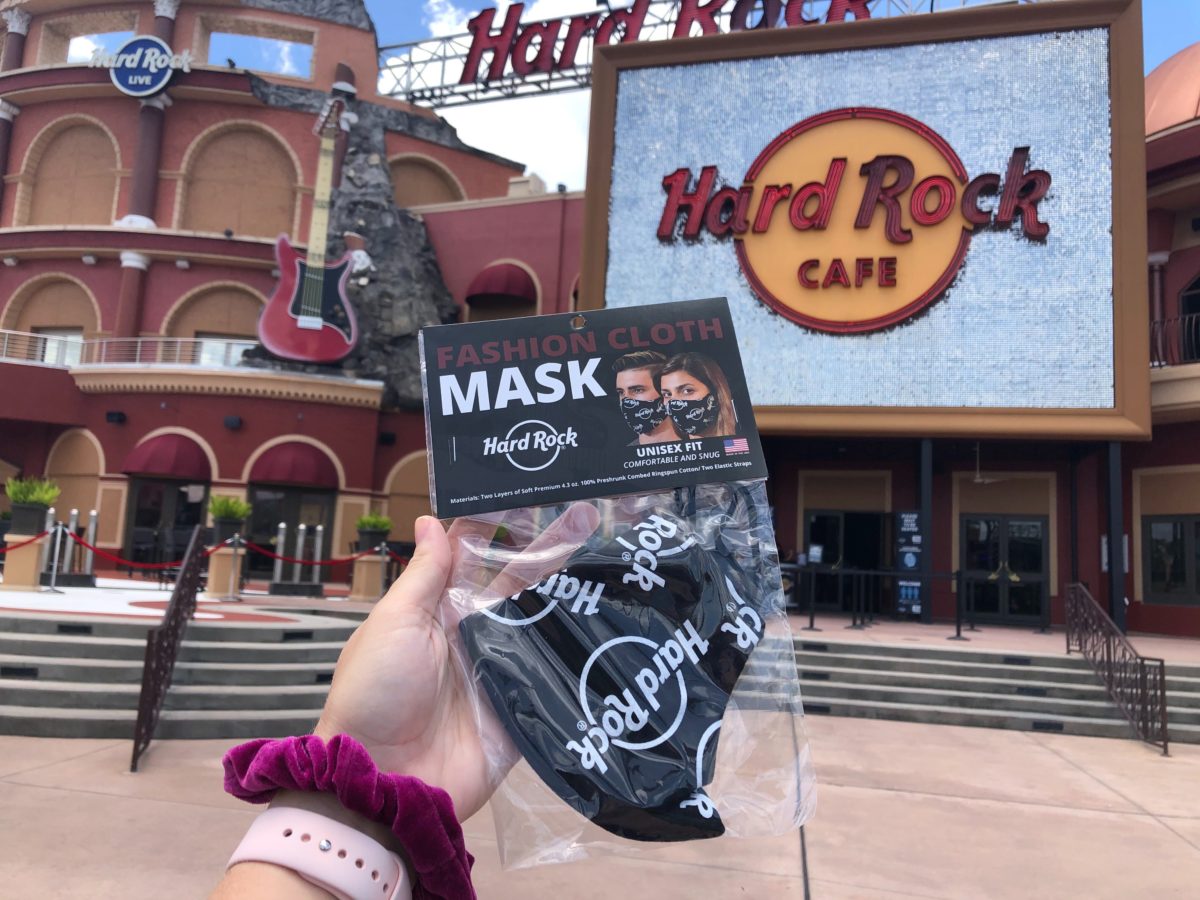 The first Hard Rock themed mask has a black background with an all-over white print featuring the classic Hard Rock logo. We love the classic look of this mask and the simplicity of the design.
Hard Rock Cafe Logo Print Mask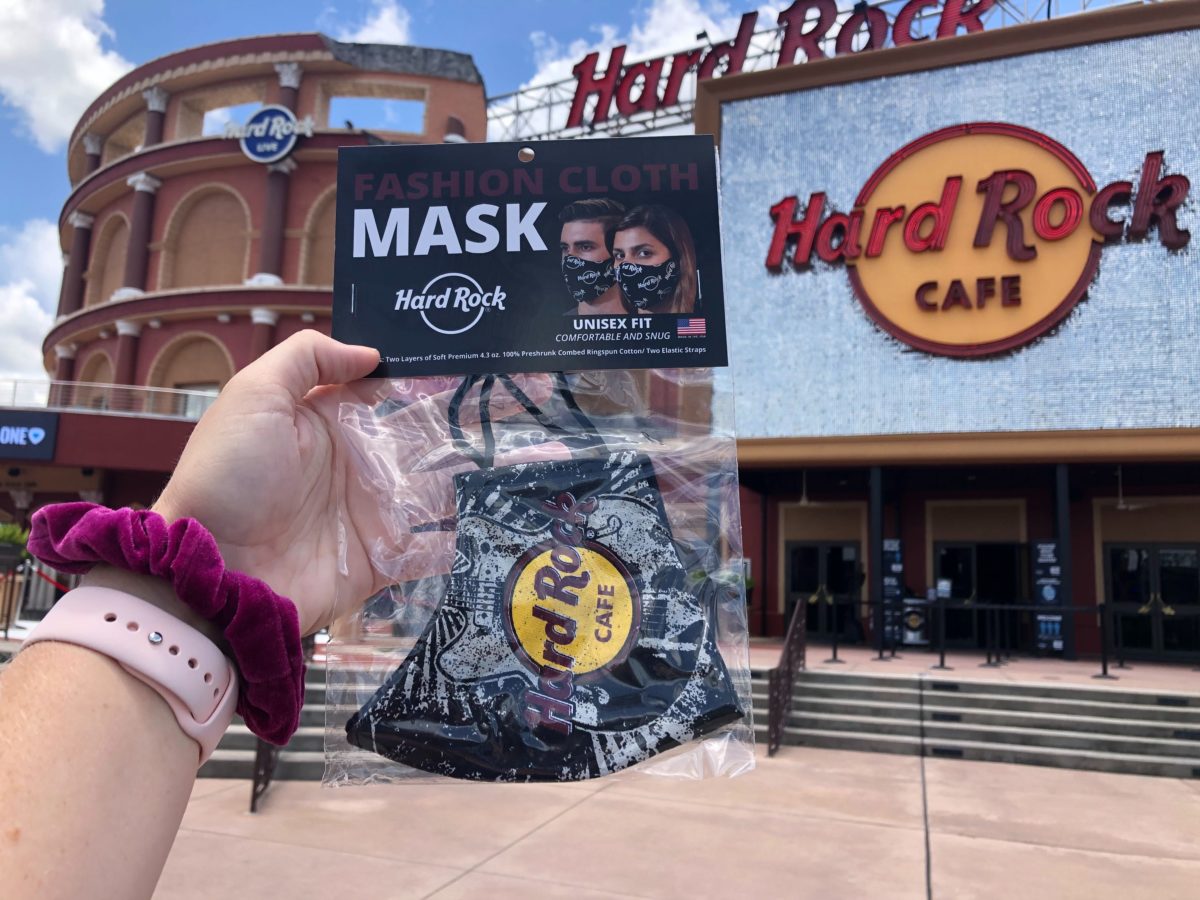 The next mask has a much busier print than the first, though that's not to say we don't like it. This mask, just like the first, features a black background. But unlike the first, there's a sweet white guitar located on each side, with the Hard Rock Cafe logo front and center.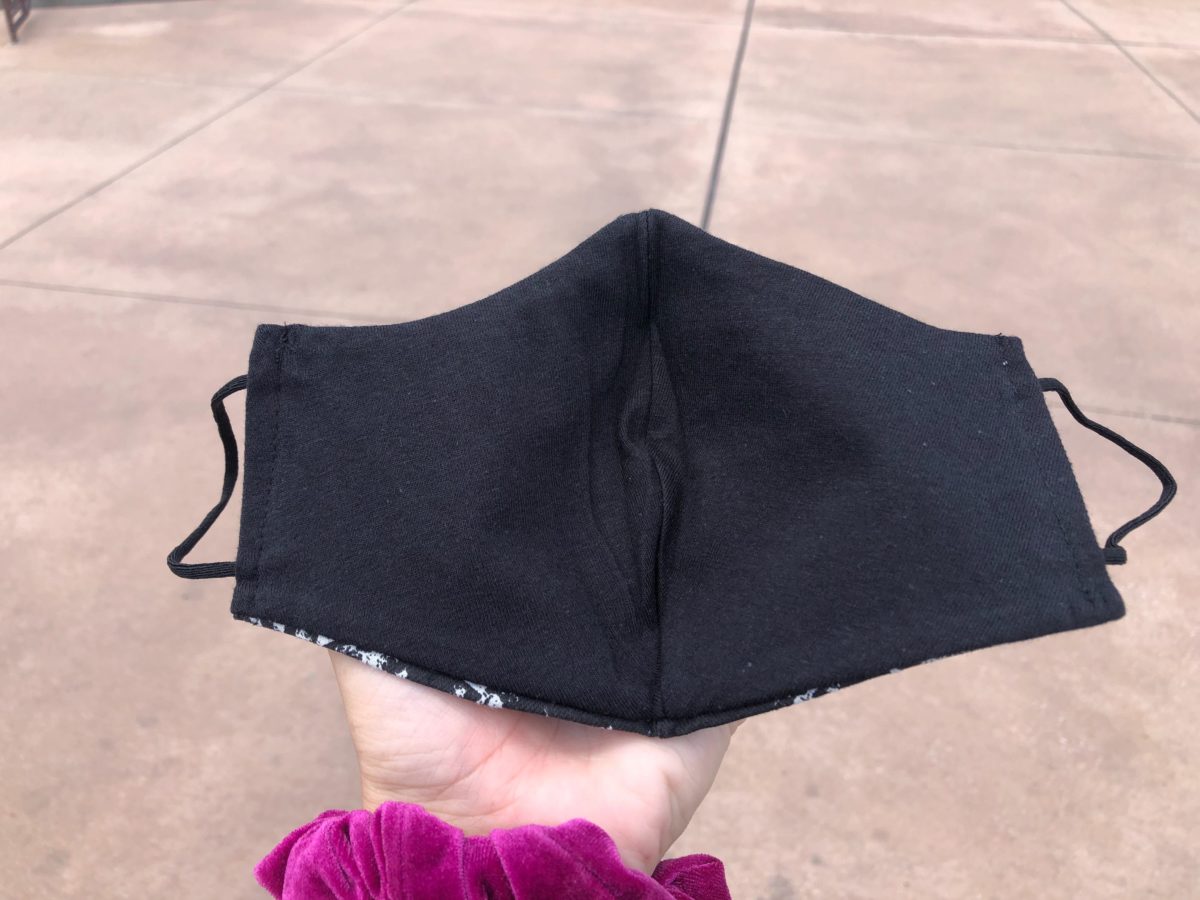 Each mask features a back interior and are an unisex fit.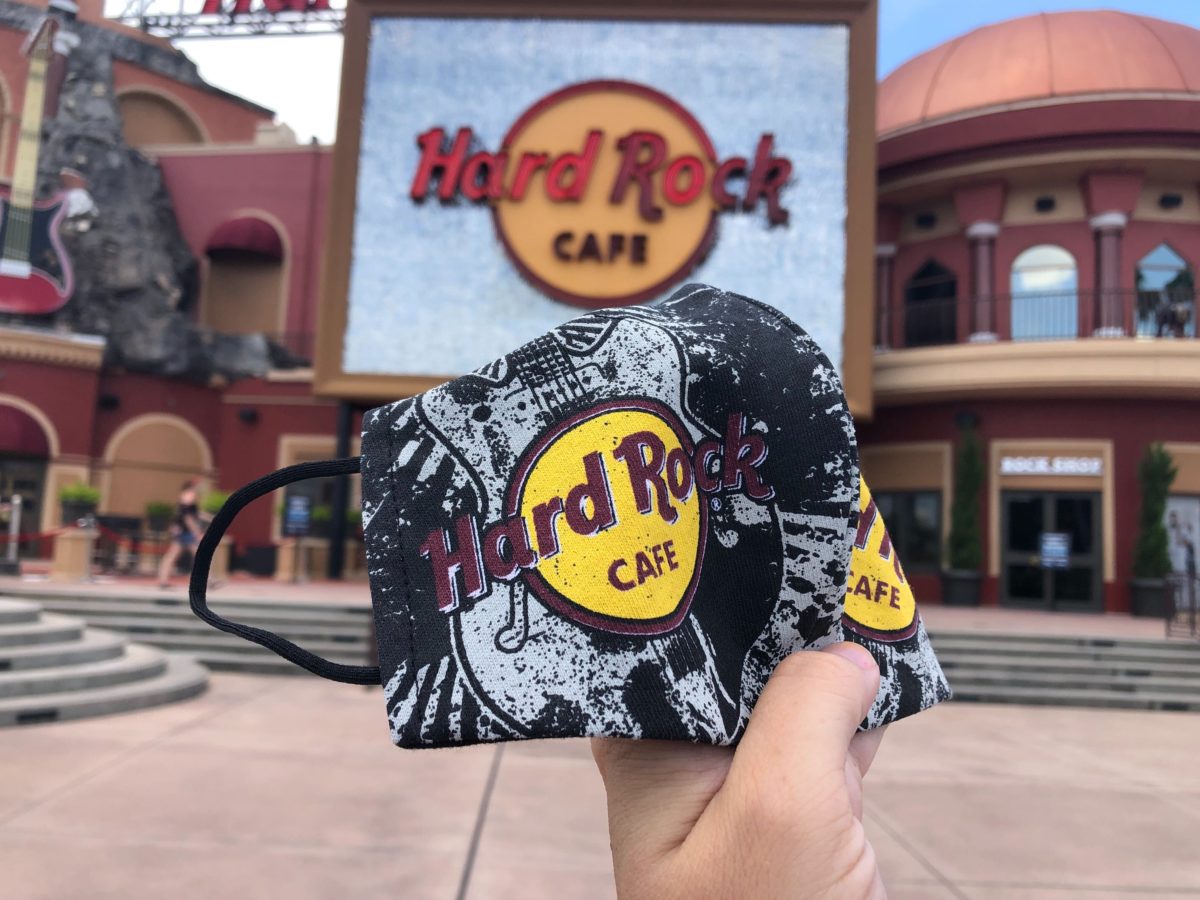 Looks that that logo matches perfectly, and is a great way to represent the brand!
All is One Flag Print Mask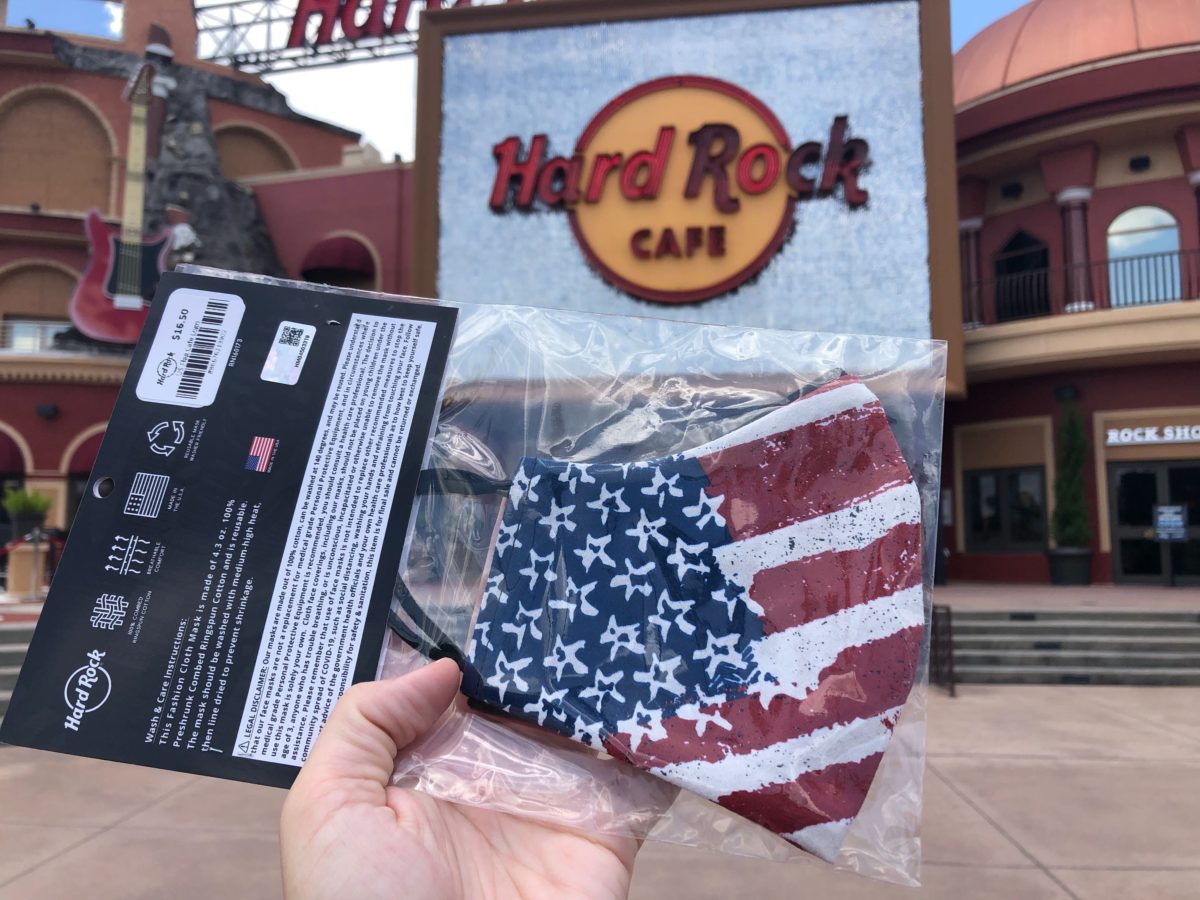 With today being the Fourth of July, this mask is a great way to celebrate the occasion! The left side of the mask features the classic stars and stripes found on the American flag.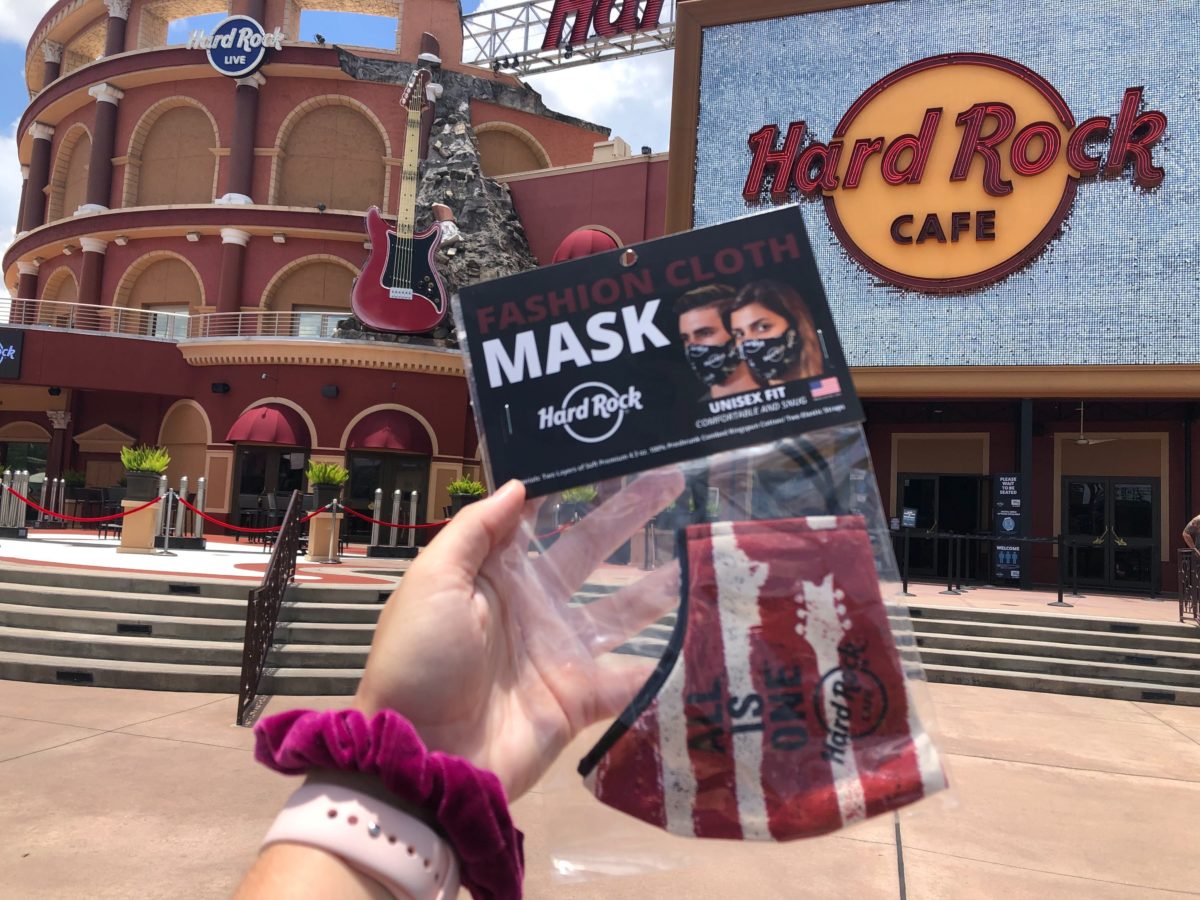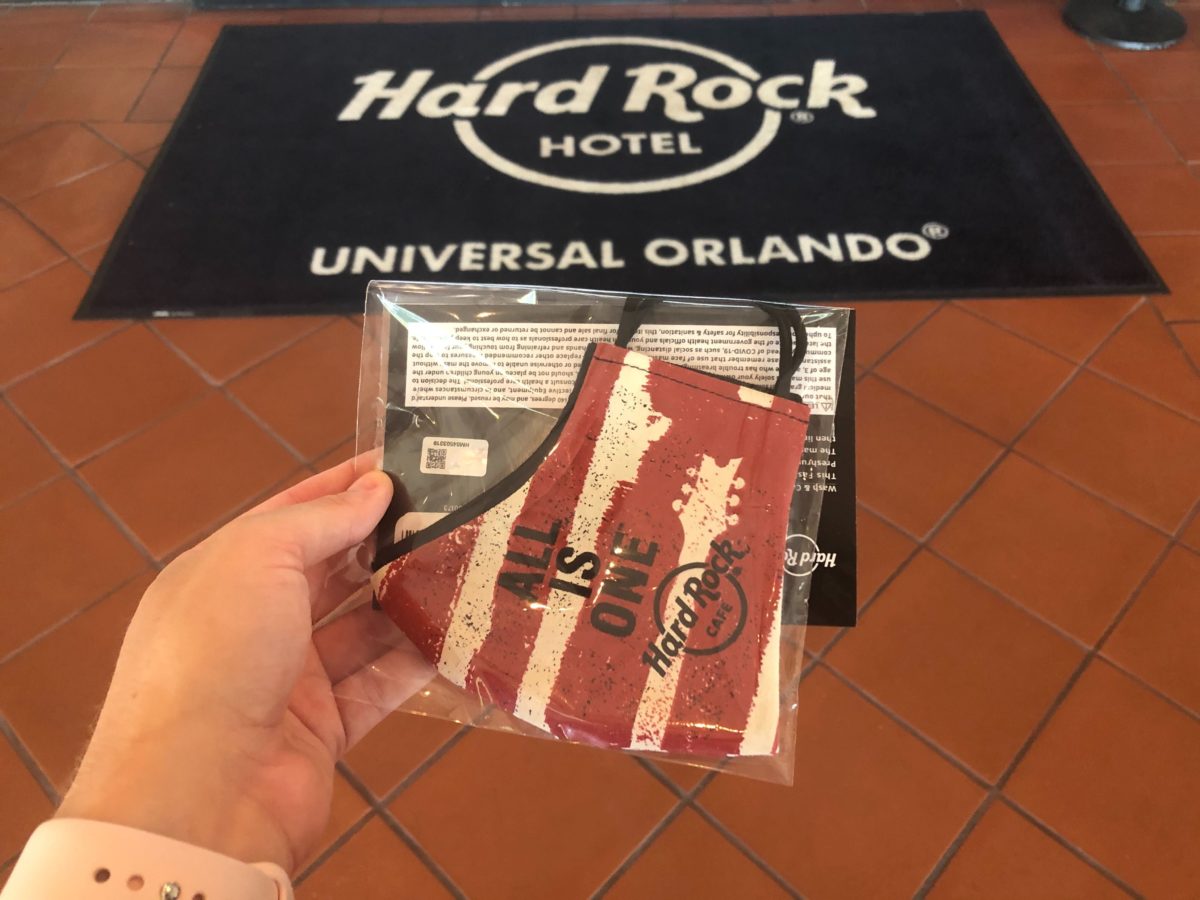 Whereas on the left side, the strips transform into guitar heads! A black Hard Rock Cafe logo can also be found on this side, along with the words All is One.
Each of these masks retail for $16.50 and can be found being sold at the Hard Rock Hotel gift shop and the gift shop located at the CityWalk Hard Rock Cafe location.
Will you be picking up any of these rockin' masks or will you be opting for a Hello Kitty print, or perhaps the Universal Studios 30th marquee print? Let us know in the comments.