This post may contain affiliate links; please read the disclosure for more information.
Still can't get enough of Baby Yod… I mean, "The Child?" You can show your love of The Mandalorian with four new stickers at the Magic Kingdom!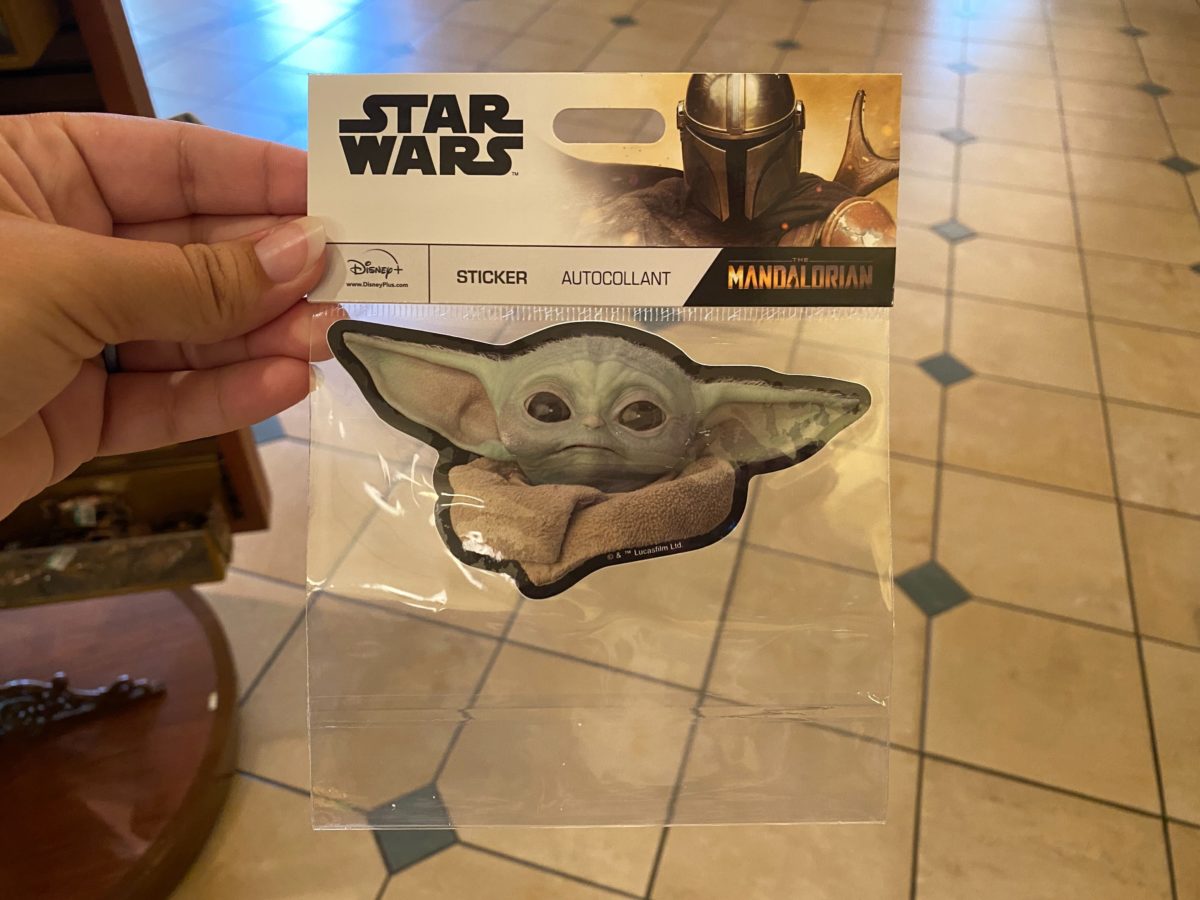 Three of the four stickers feature the Disney+ series' breakout character, The Chil… or is that Baby Yoda? Whatever the character's name is, they're the cutest thing in the Star Wars universe since Ewoks!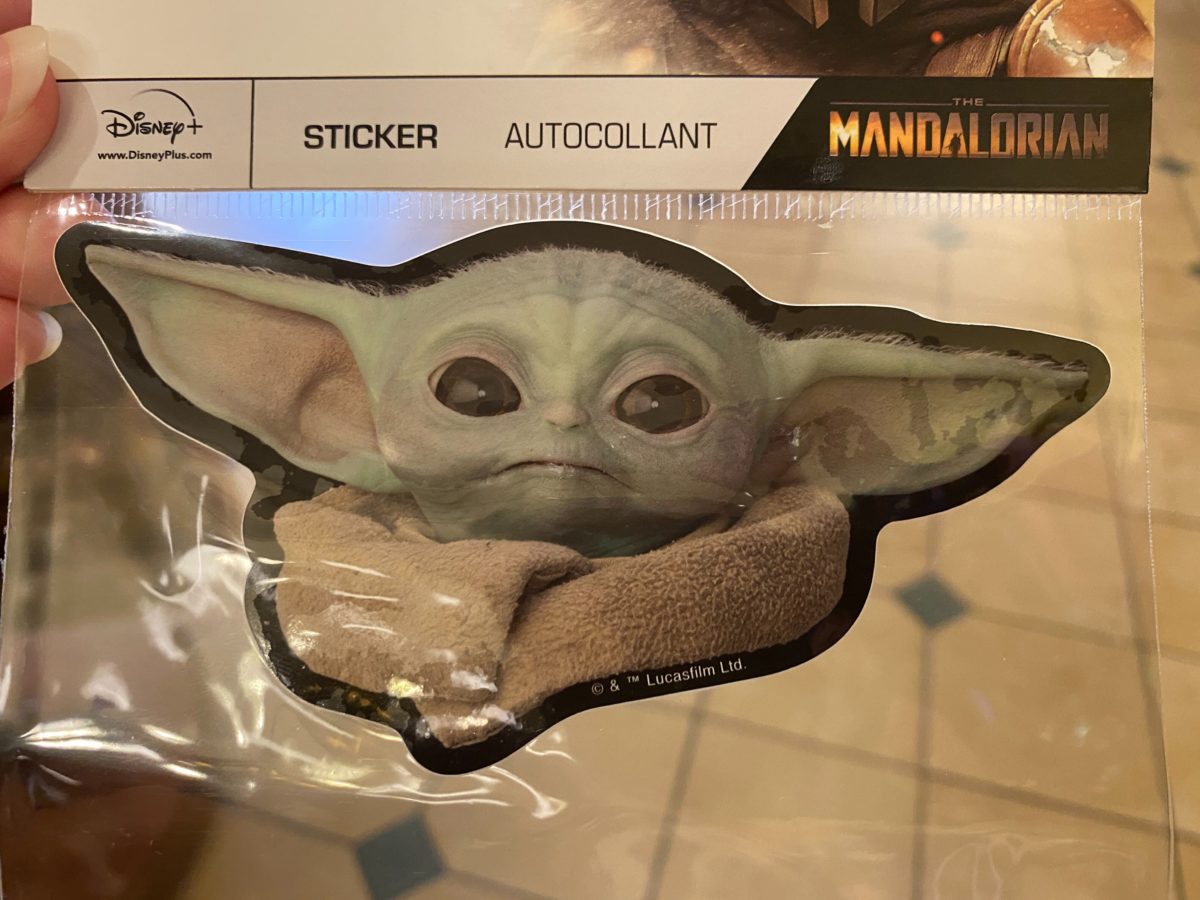 This sticker features the a photo character as they appear on the show.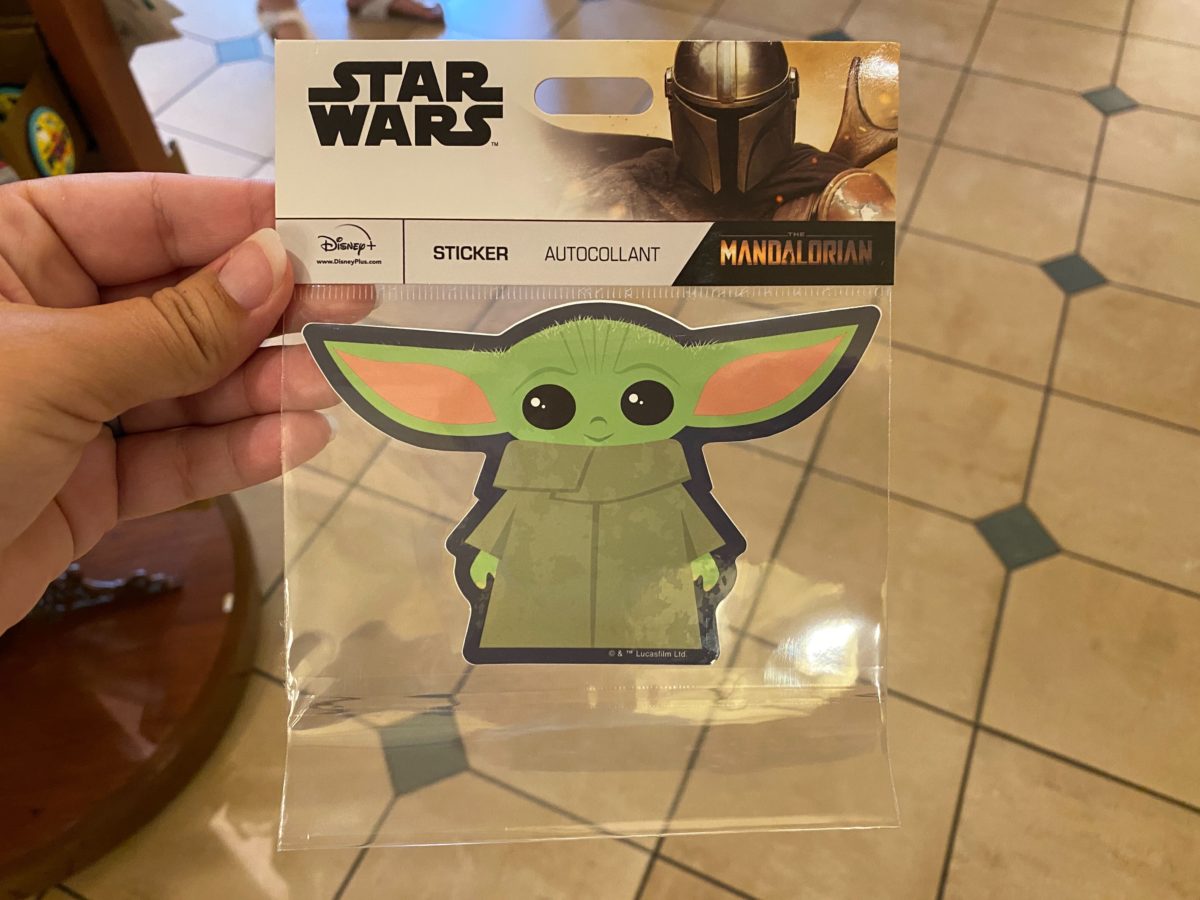 The remaining stickers feature stylized art, like this full-bodied rendition of the character.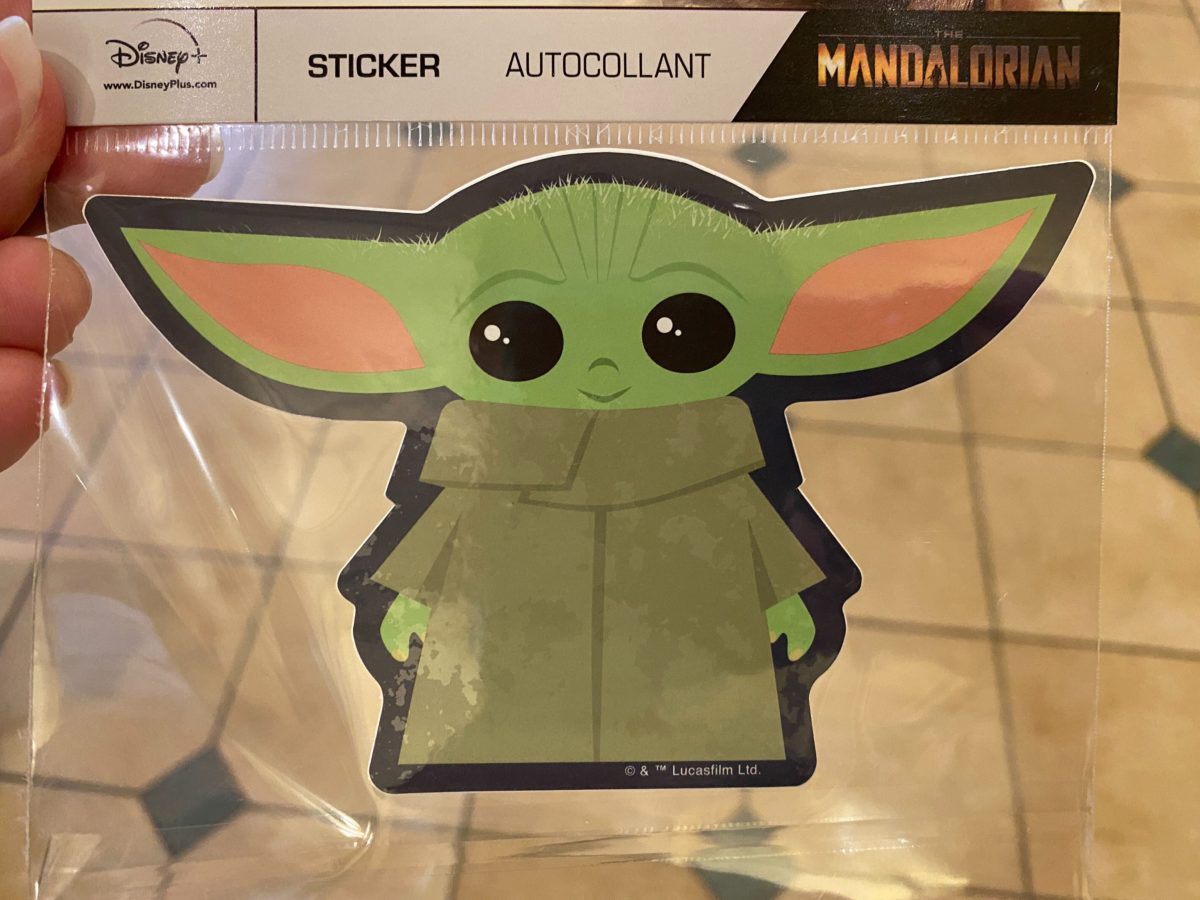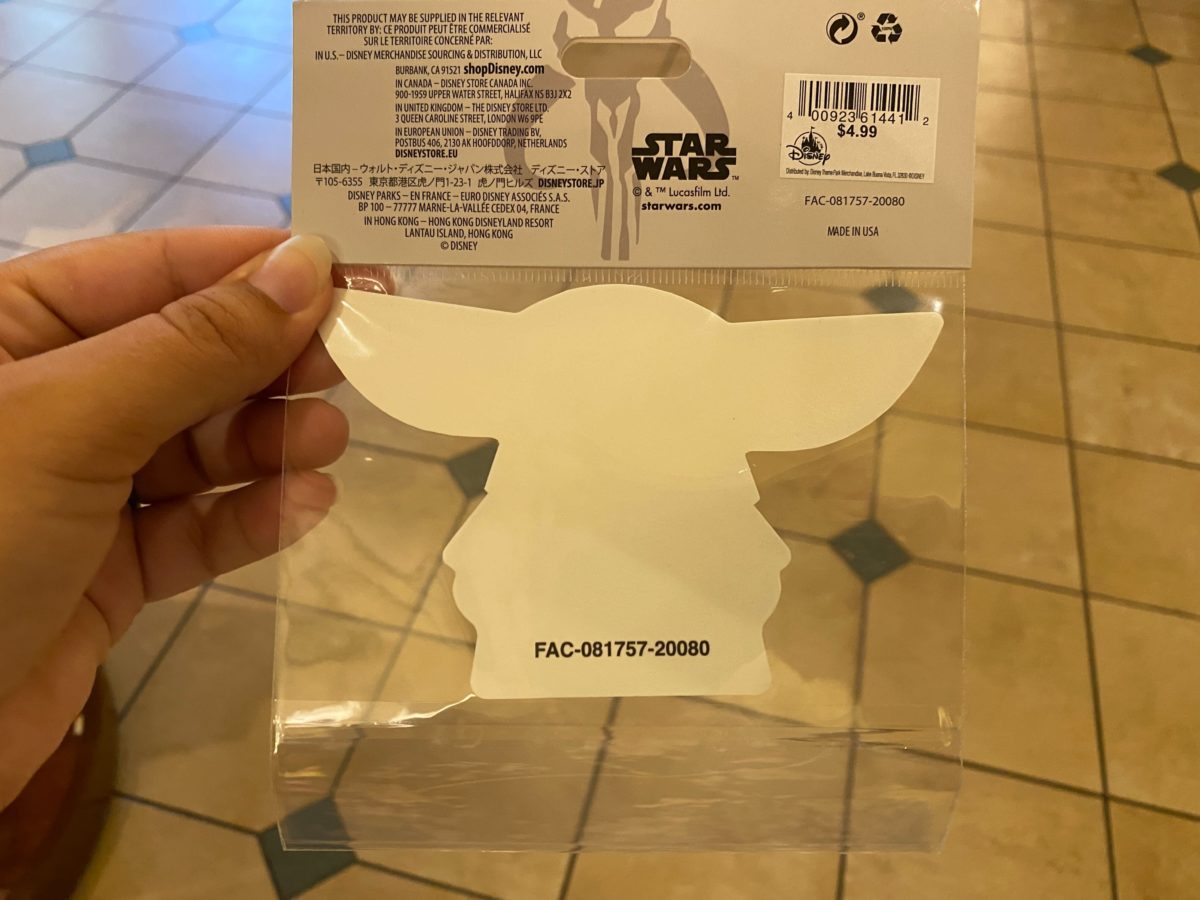 There are no designs on the sticker backs… which I guess makes sense for a sticker.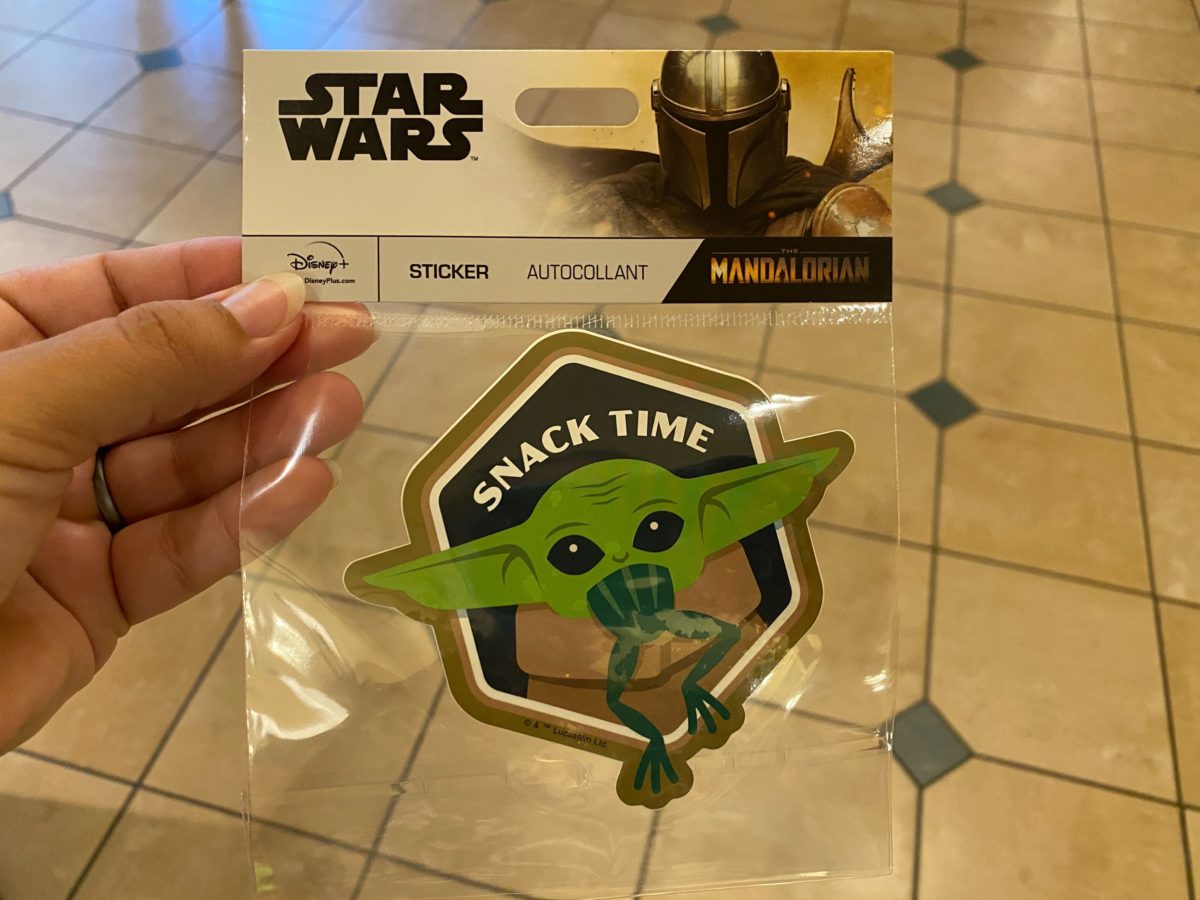 Much like the rest of us, Baby Yoda loves snacks, and it shows on this sticker.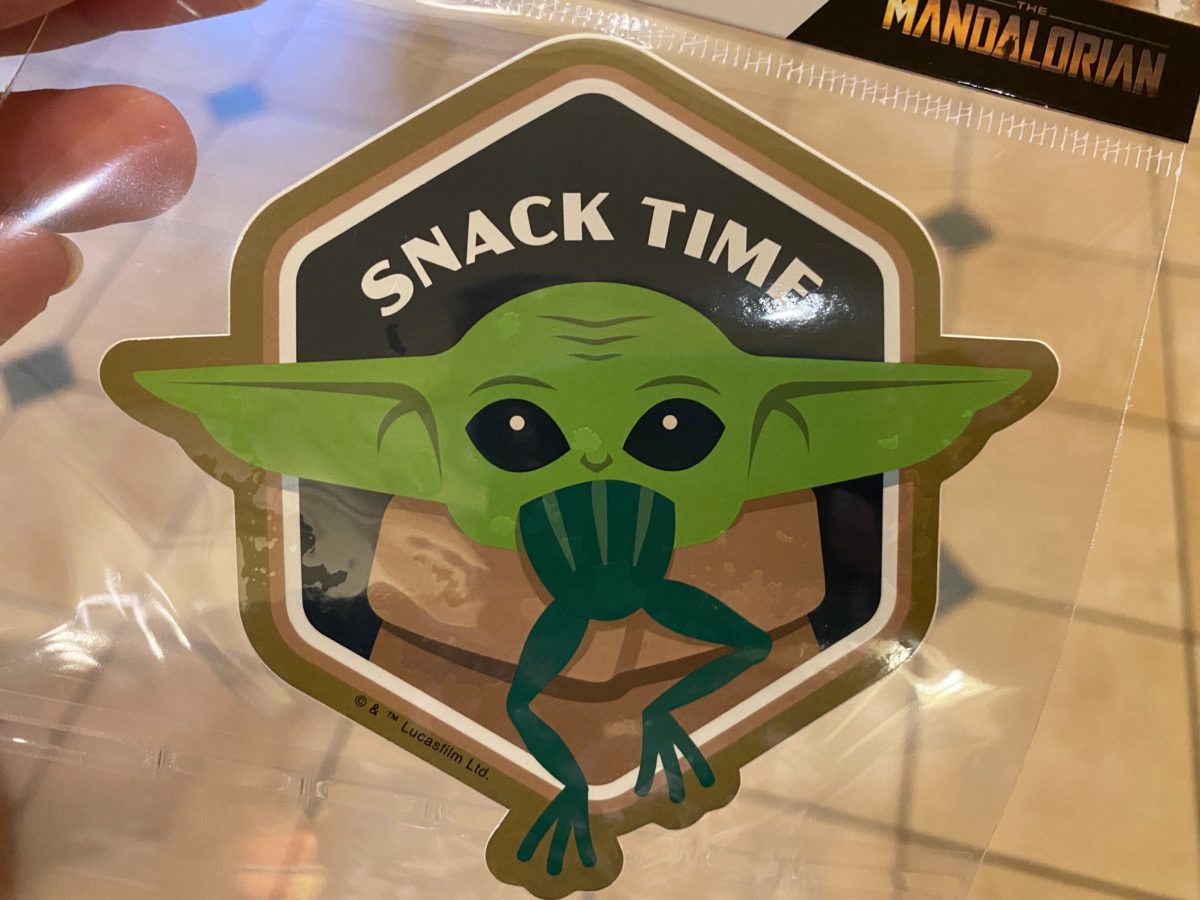 Just… don't put it in your mouth.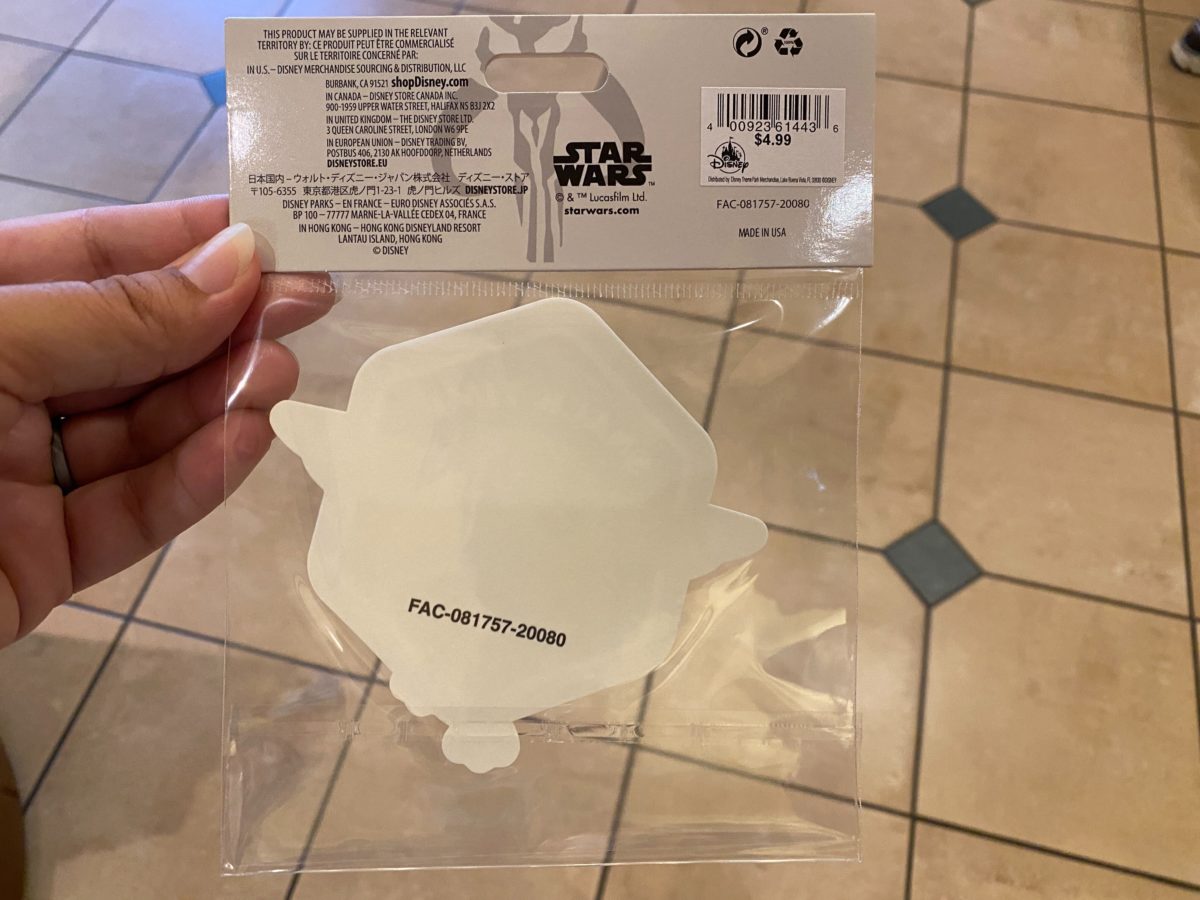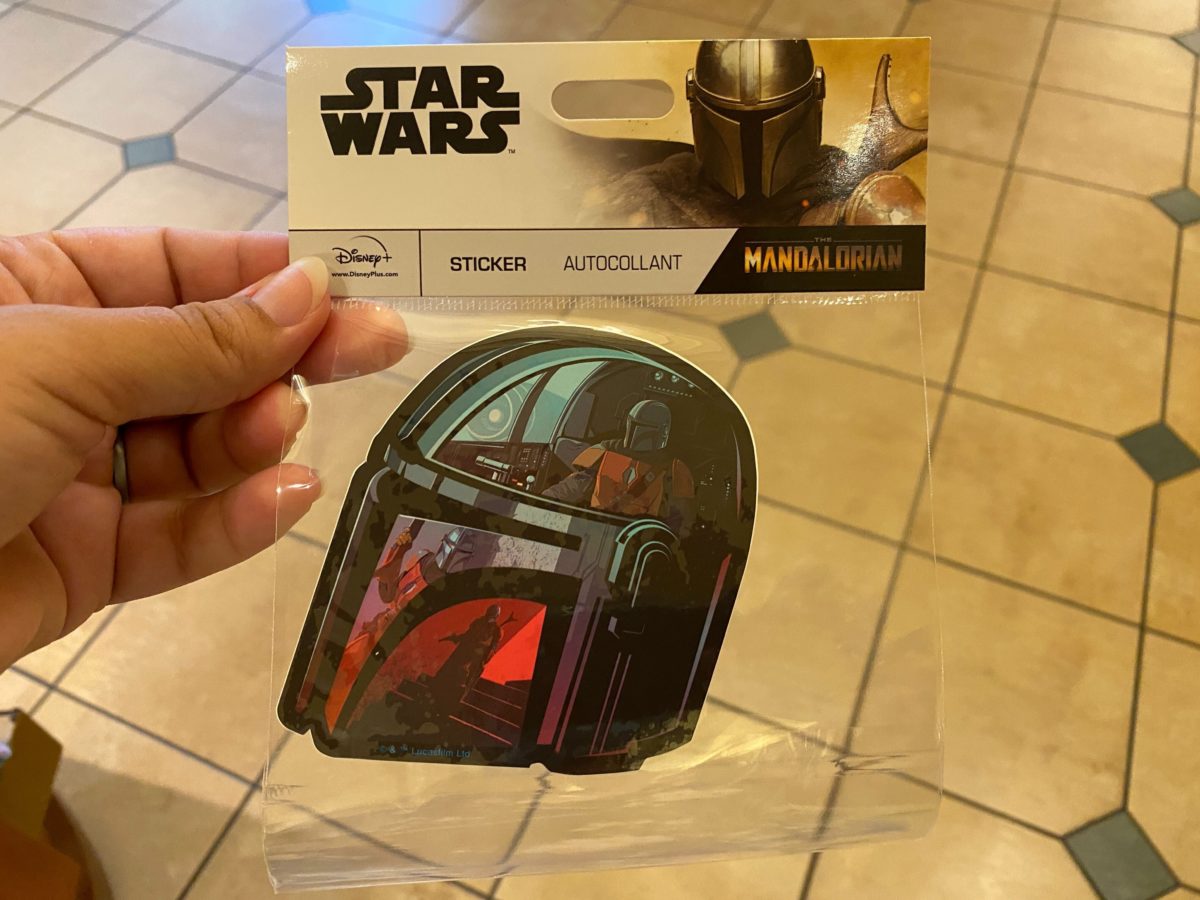 Of course, if you're a fan of The Mandalorian himself, there's a sticker for you, too.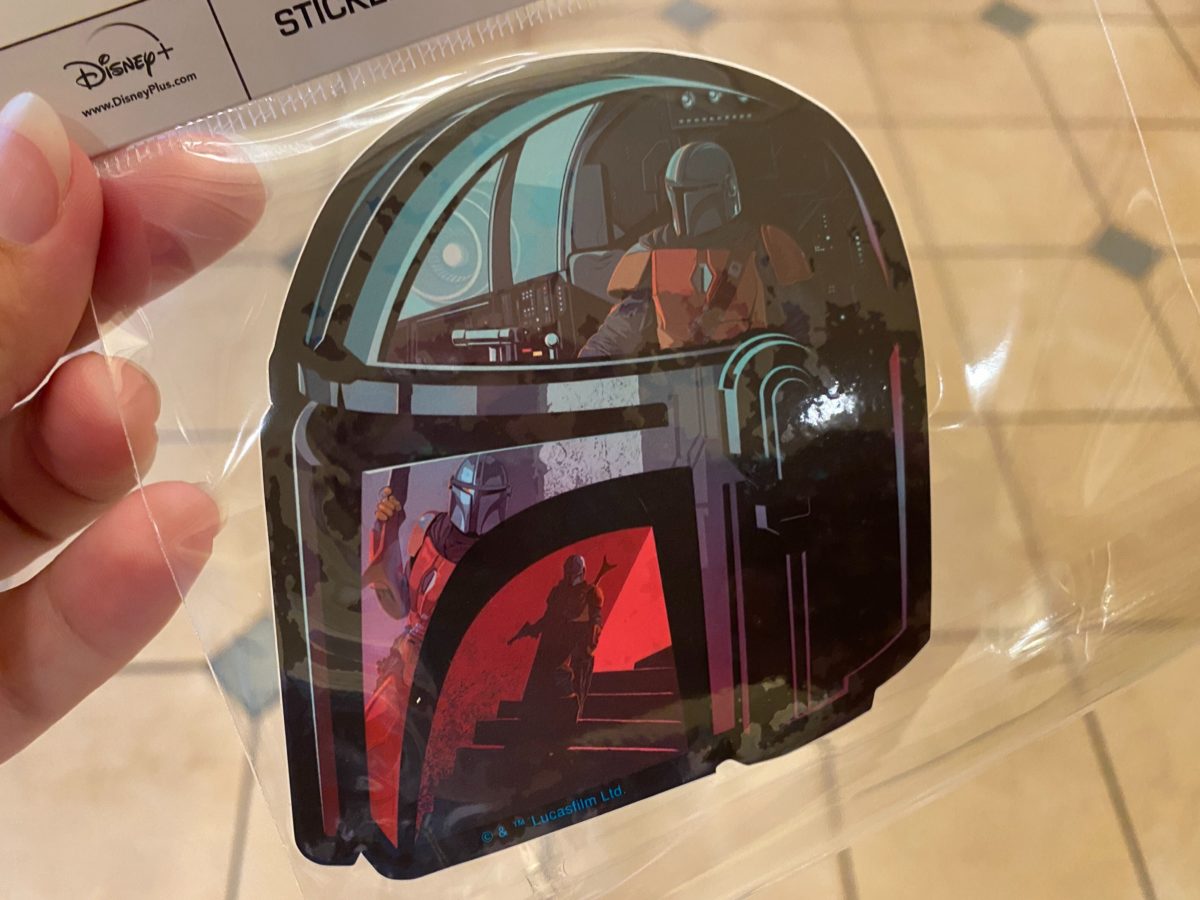 This sticker features some neat artwork of The Mandalorian's many adventures all superimposed over his helmet.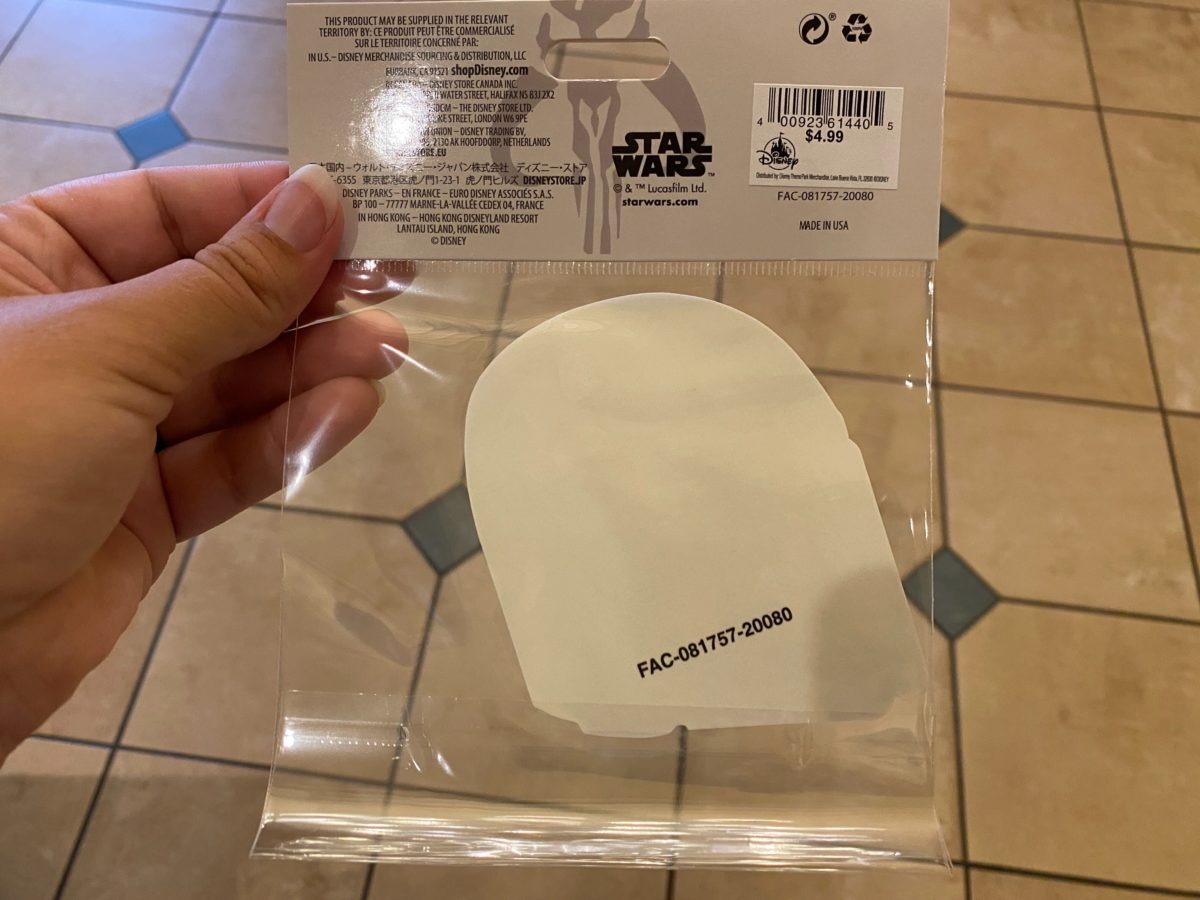 The stickers retail for $4.99 each. We found them at the Emporium on Main Street, U.S.A.
Which design is your favorite? Let us know in the comments below!