There's no better place than Star Traders for all of your merchandise needs in Tomorrowland. You can find all of the latest styles, as well as a small selection of travel essentials and snacks. Star Traders reopened on July 11, 2020 (and earlier for Cast Member and Annual Passholder previews) as part of the first reopening phase of the Magic Kingdom.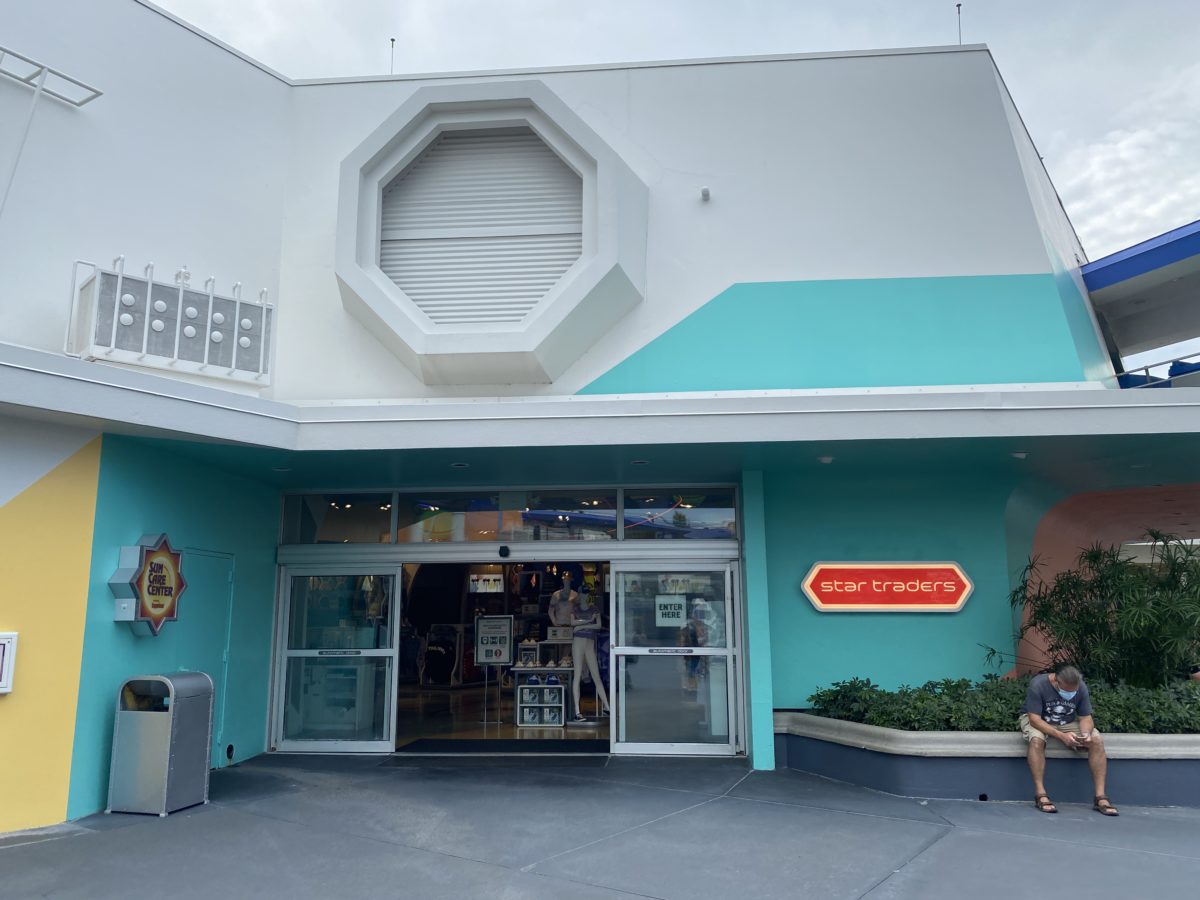 Unlike most other stores, there is no exterior queue for guests waiting to enter the store.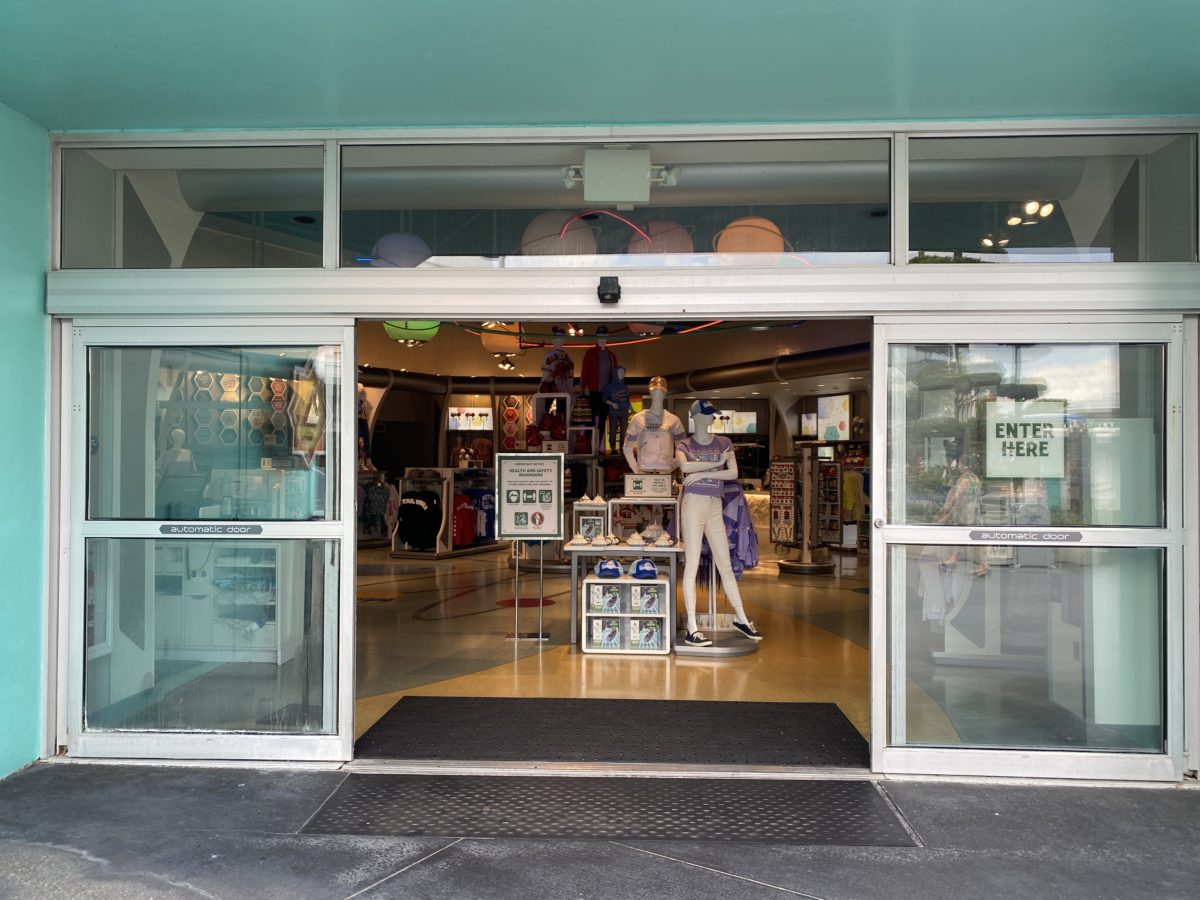 A Cast Member stands outside the location, counting the guests as they enter, in order to keep a correct count of the number of people inside. Each building on Walt Disney World property has a lowered capacity, so keeping a count of how many people are present is important.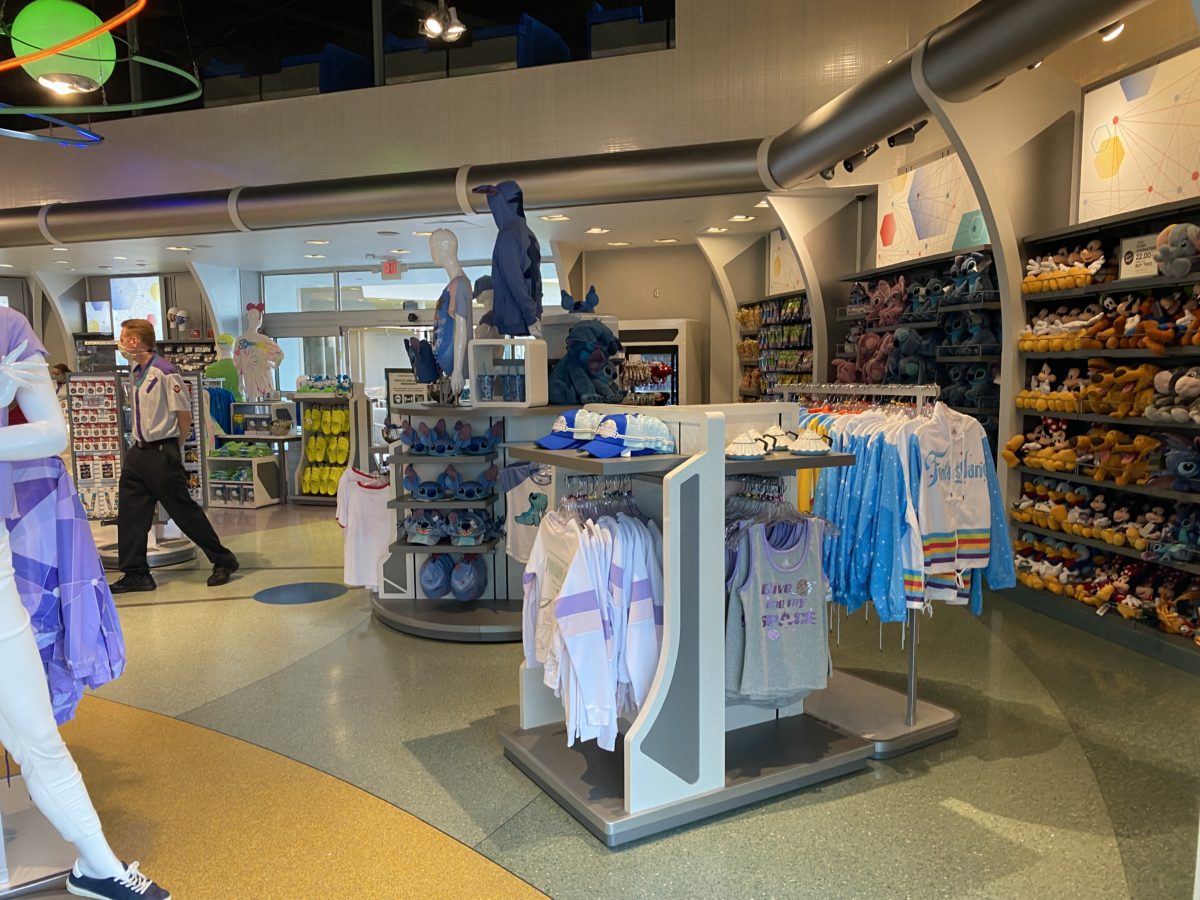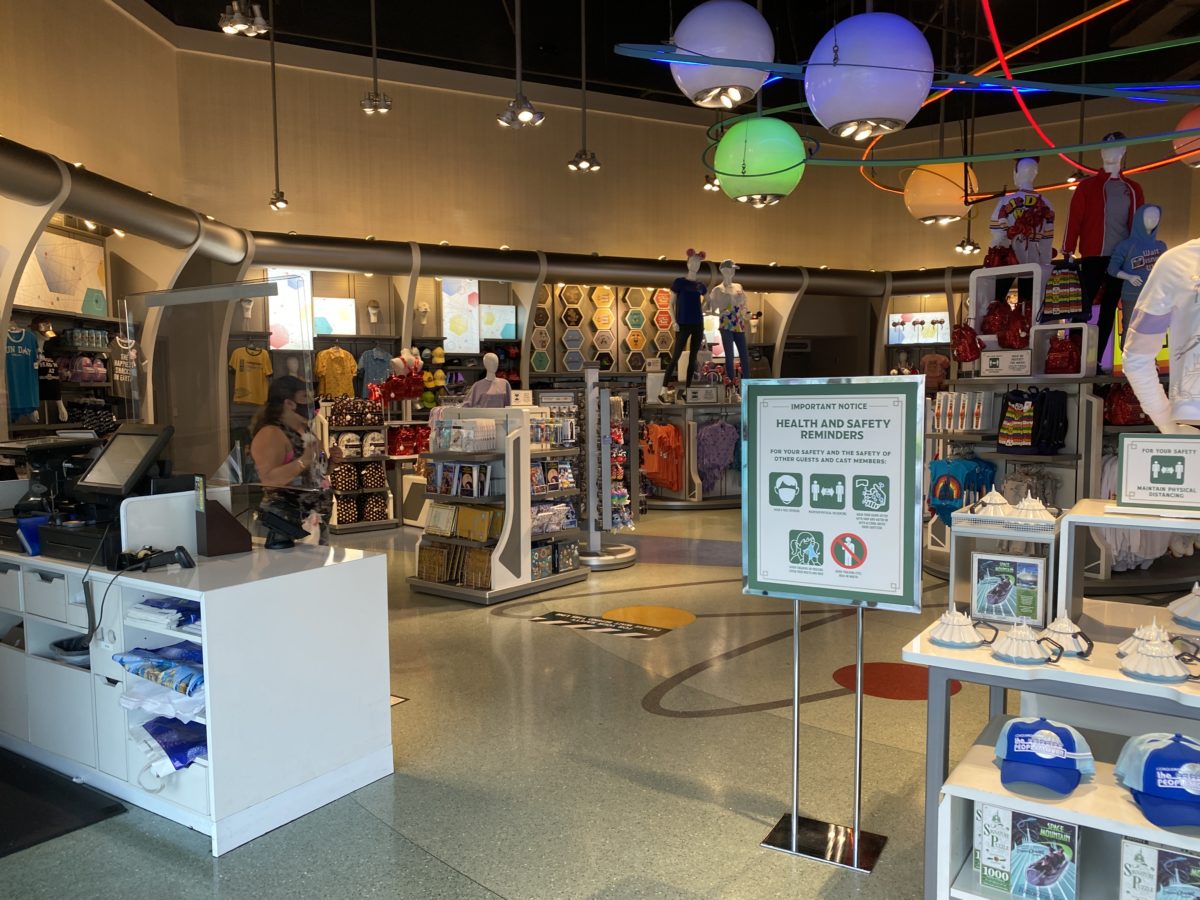 Inside, the merchandise displays remain the same, but Heath and Safety Reminder signs have been added around the store.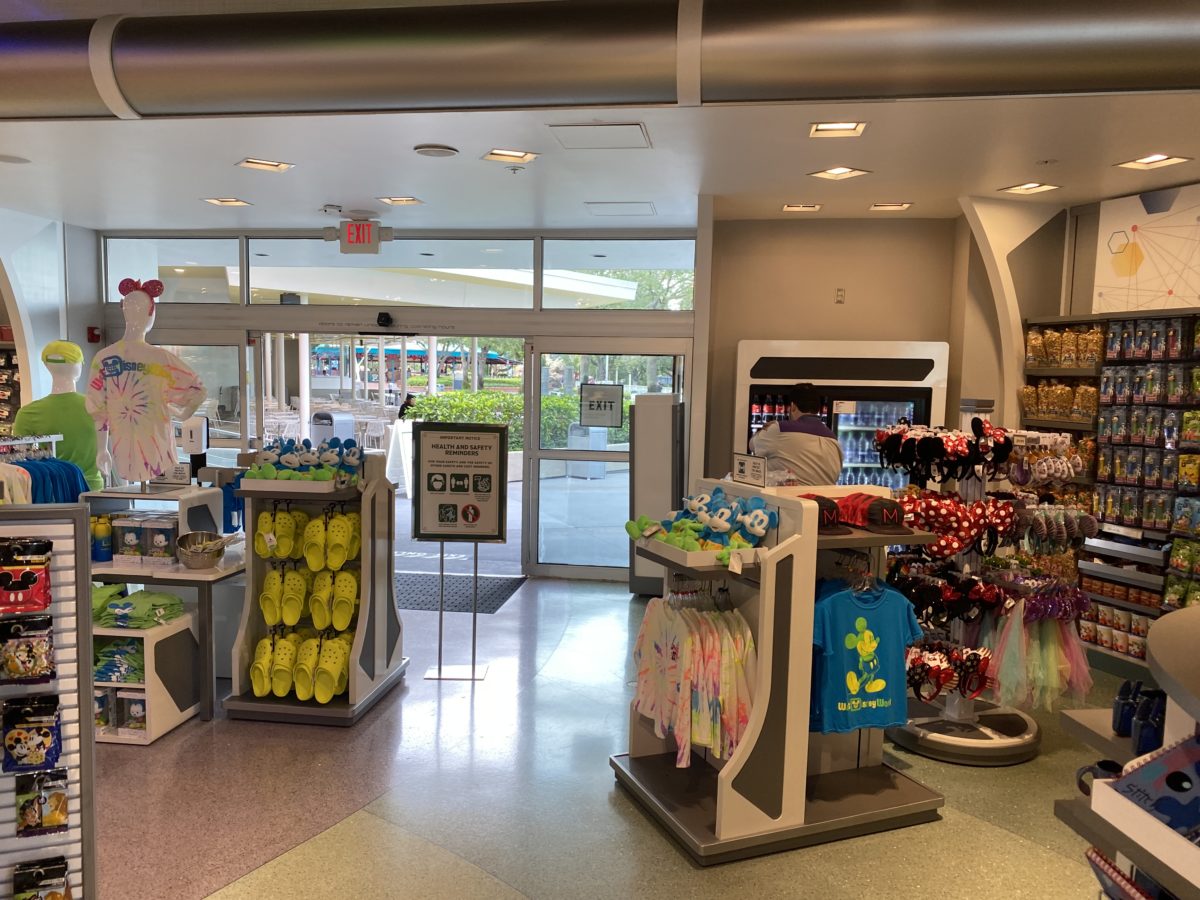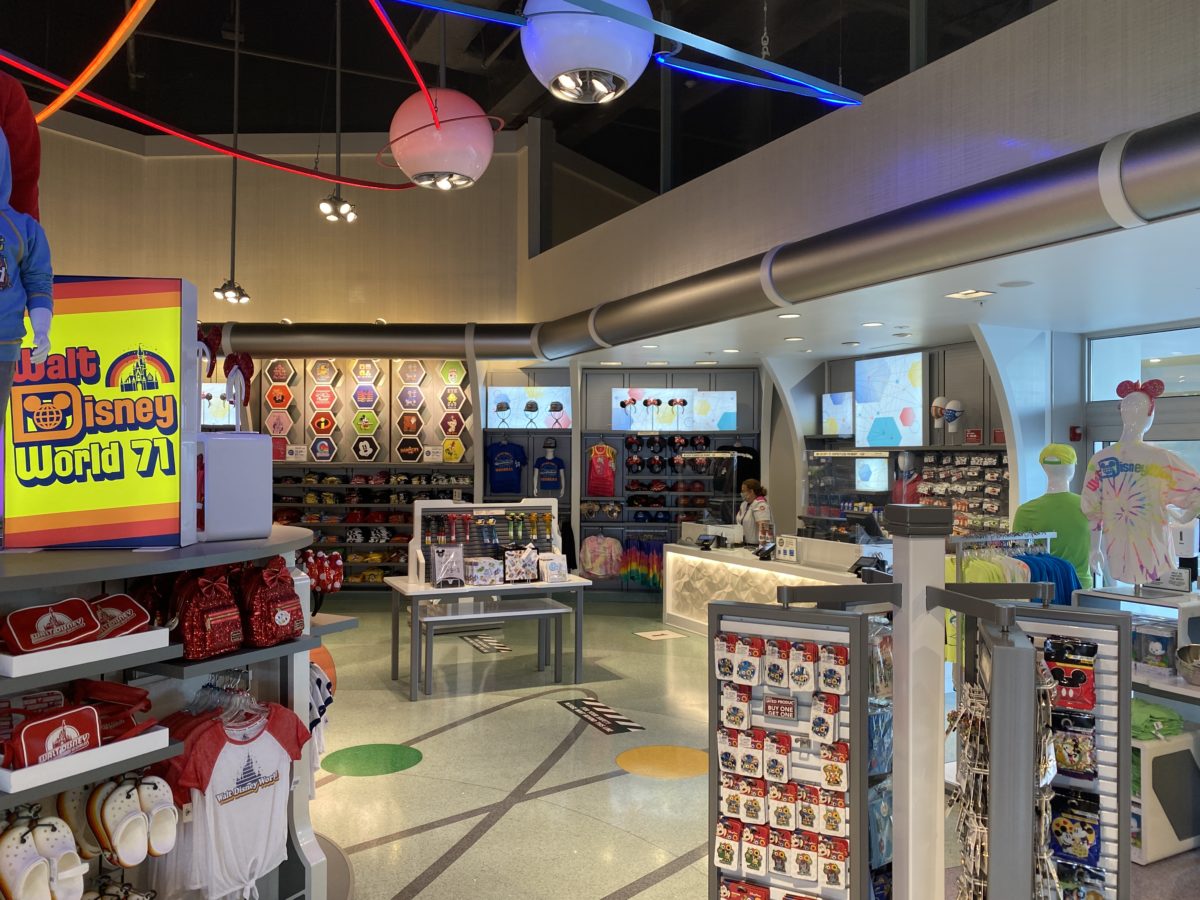 One of the two registers can be seen there, with two queues set up for the check-out area. The queues are separated by a table of merchandise to keep the guests separated, and there are plexiglass barriers installed on the registers to separate the Cast Member and the guests.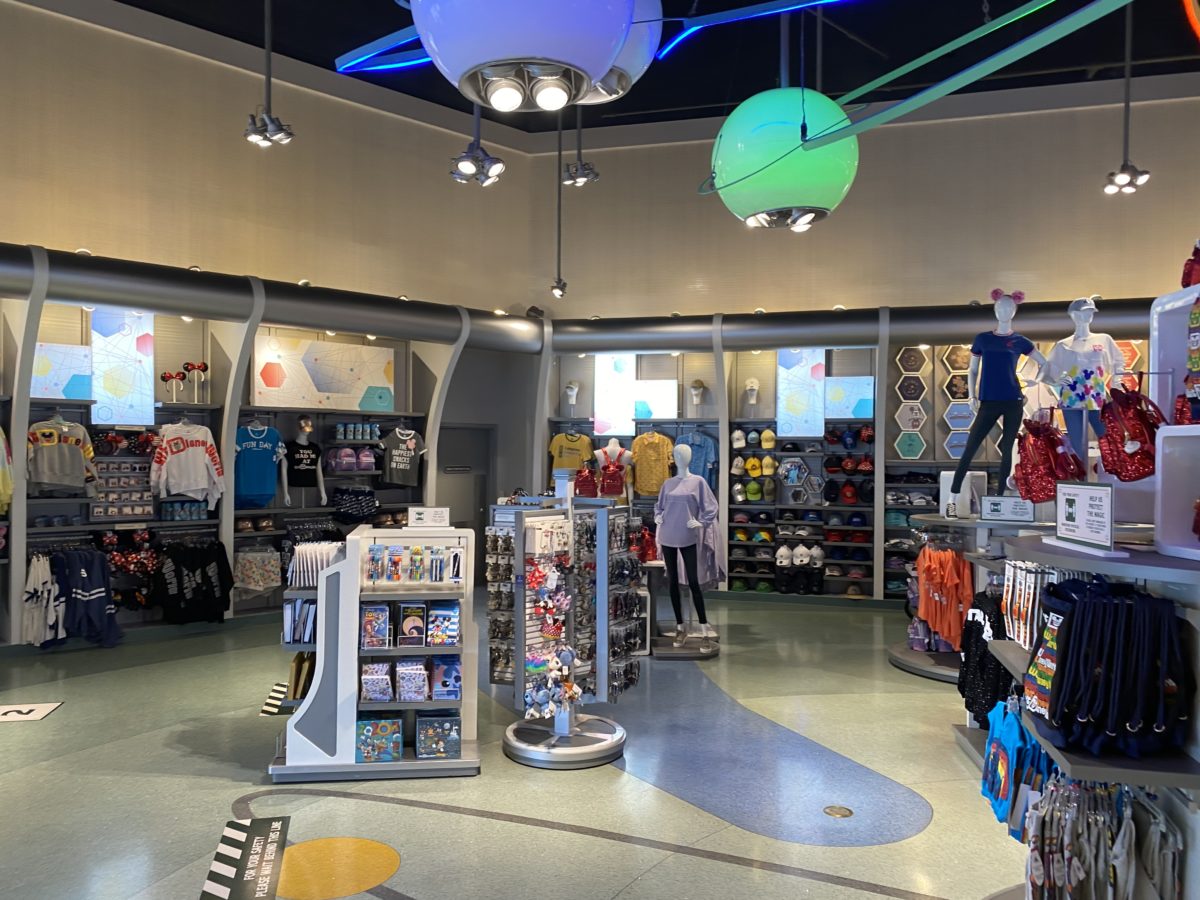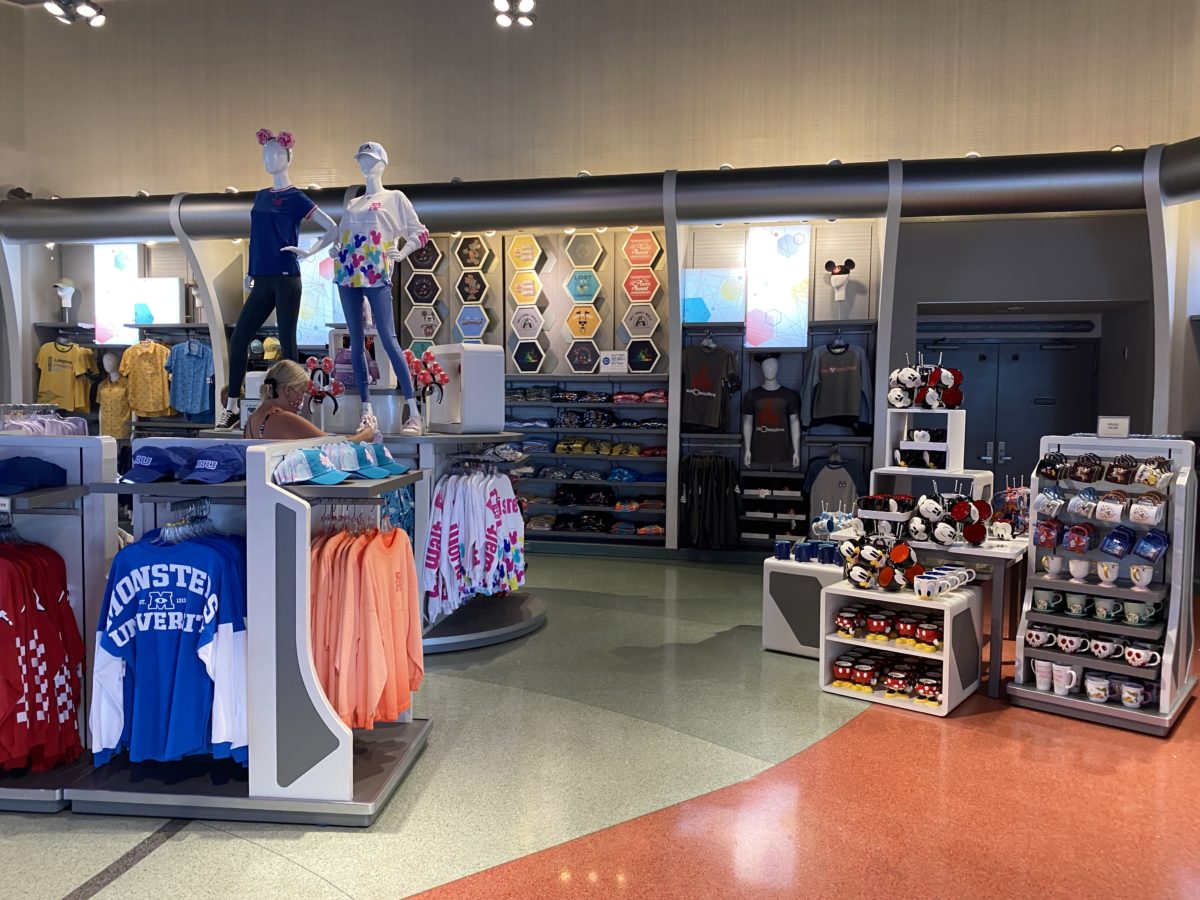 Some of the merchandise displays have been pushed closer together, allowing for more room throughout the store so guests can keep their distance from one another.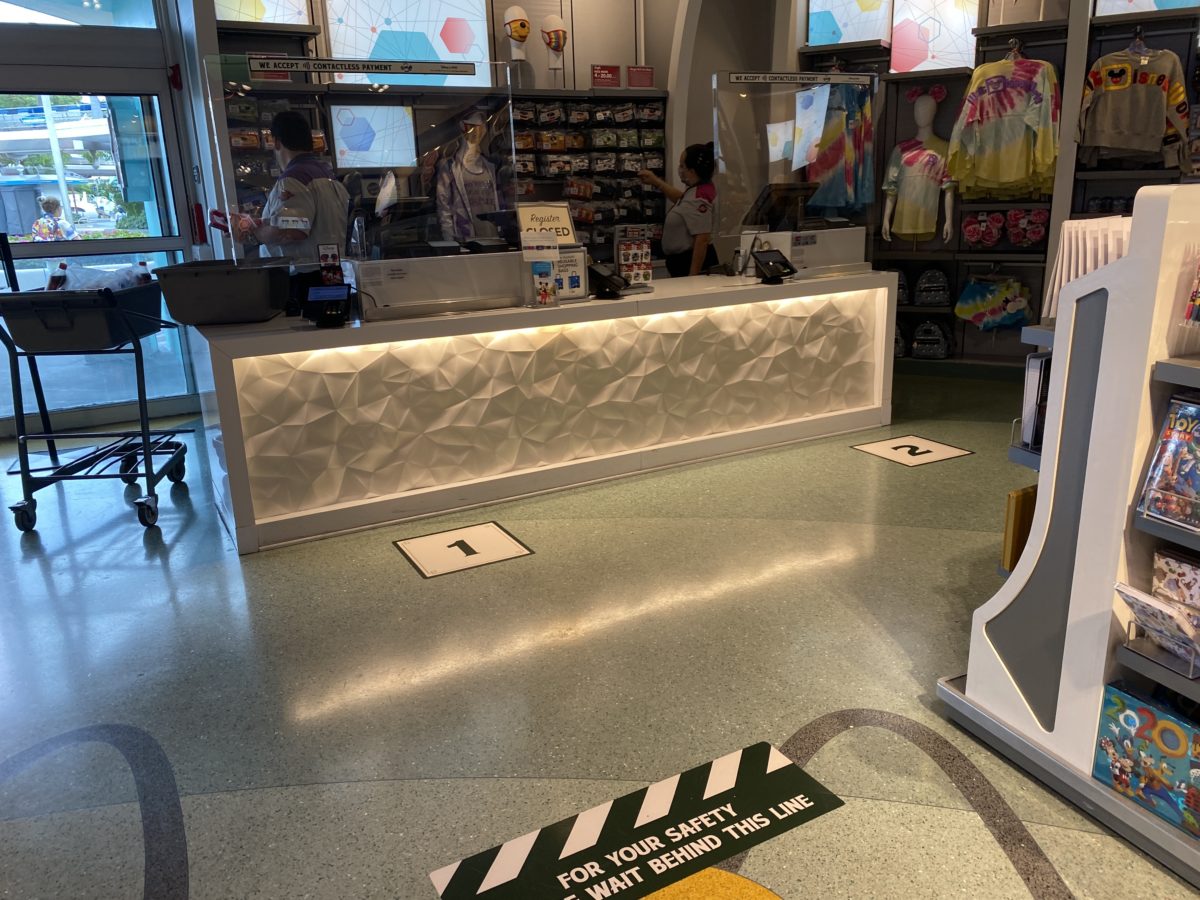 The second register is set up like the first, with social distancing queue markers, and plexiglass separating the guests and Cast Members.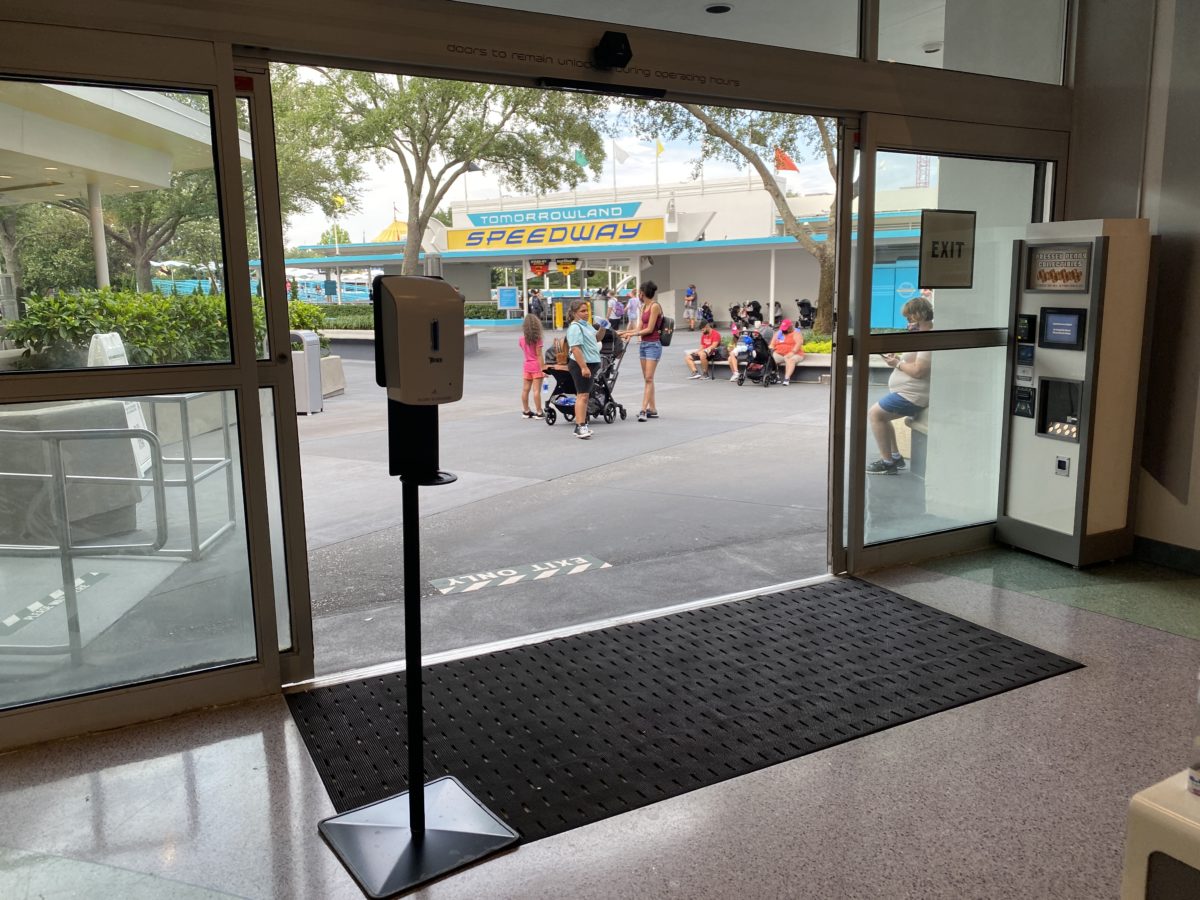 With one door being used as an entrance only, the other door closest to Cosmic Ray's Starlight Cafe is being used as an exit only. A hand sanitizer station can be found on your way out here.
Will this shop be one of your stops on your next trip to the Magic Kingdom? Let us know in the comments!