Let's go explore, explore, explore! Let's go explore the big blue world! We headed over to The Seas with Nemo and Friends at EPCOT to see what sort of changes had been made to the attraction and aquarium. Let's check it out!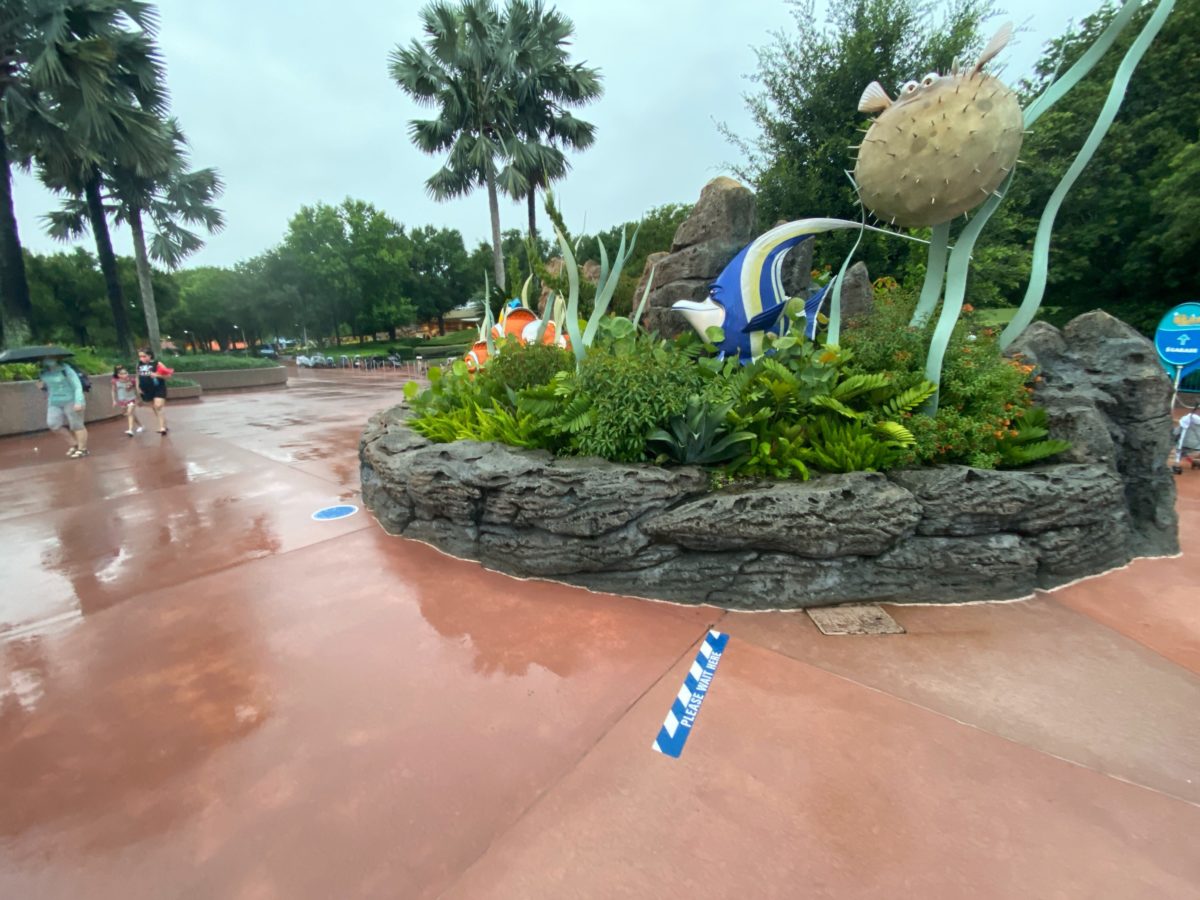 If you're wanting to snap a picture with any of the statues from Finding Nemo, there are social distancing markers in place for you to do so.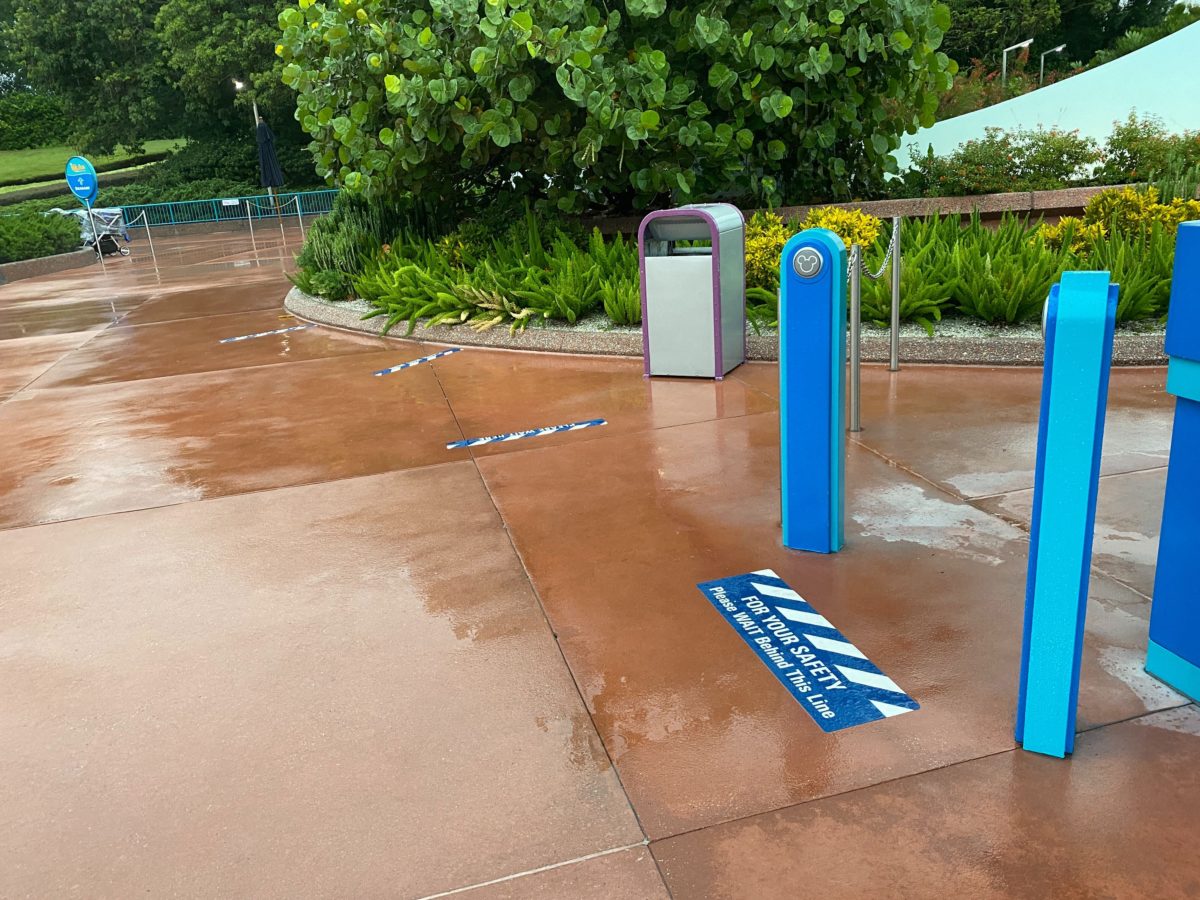 As you approach the queue, there's social distancing markers placed to keep guests apart as they head inside.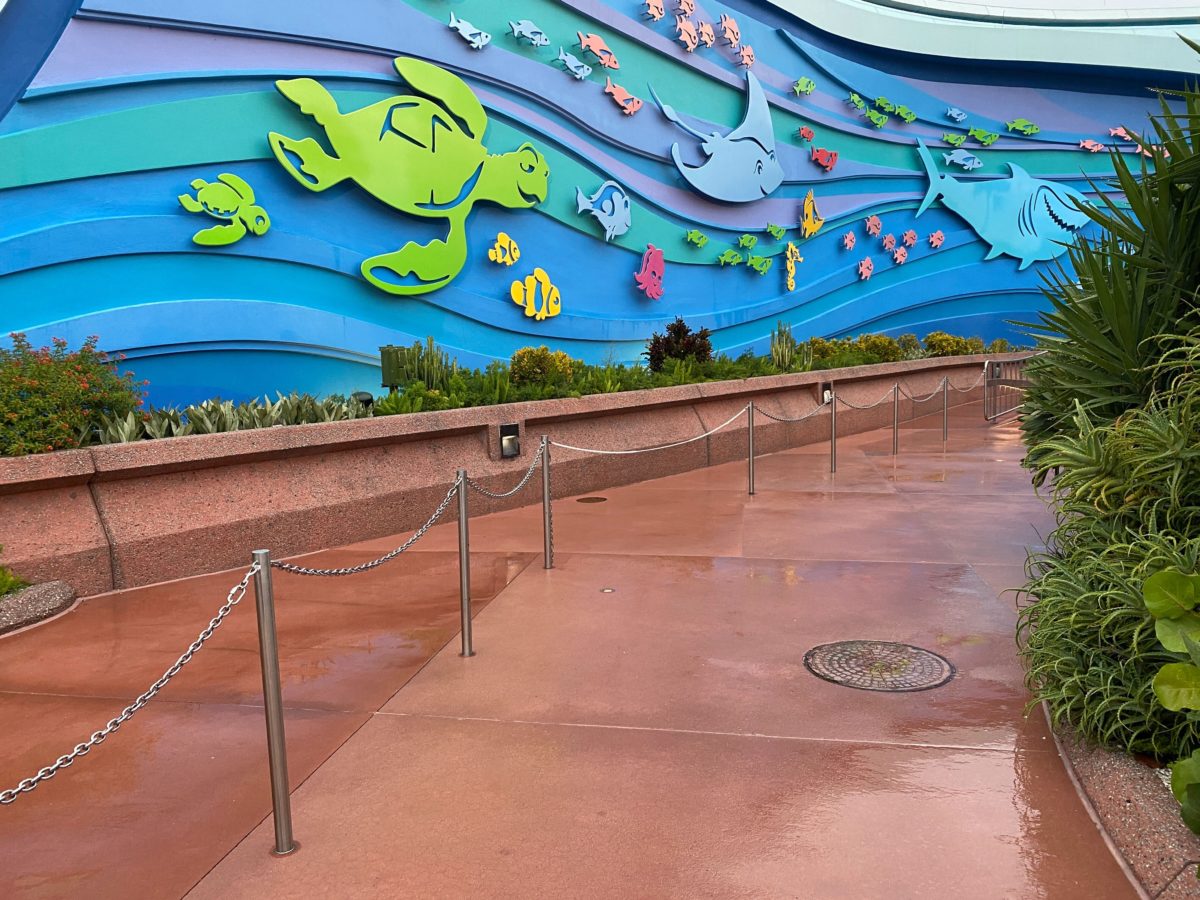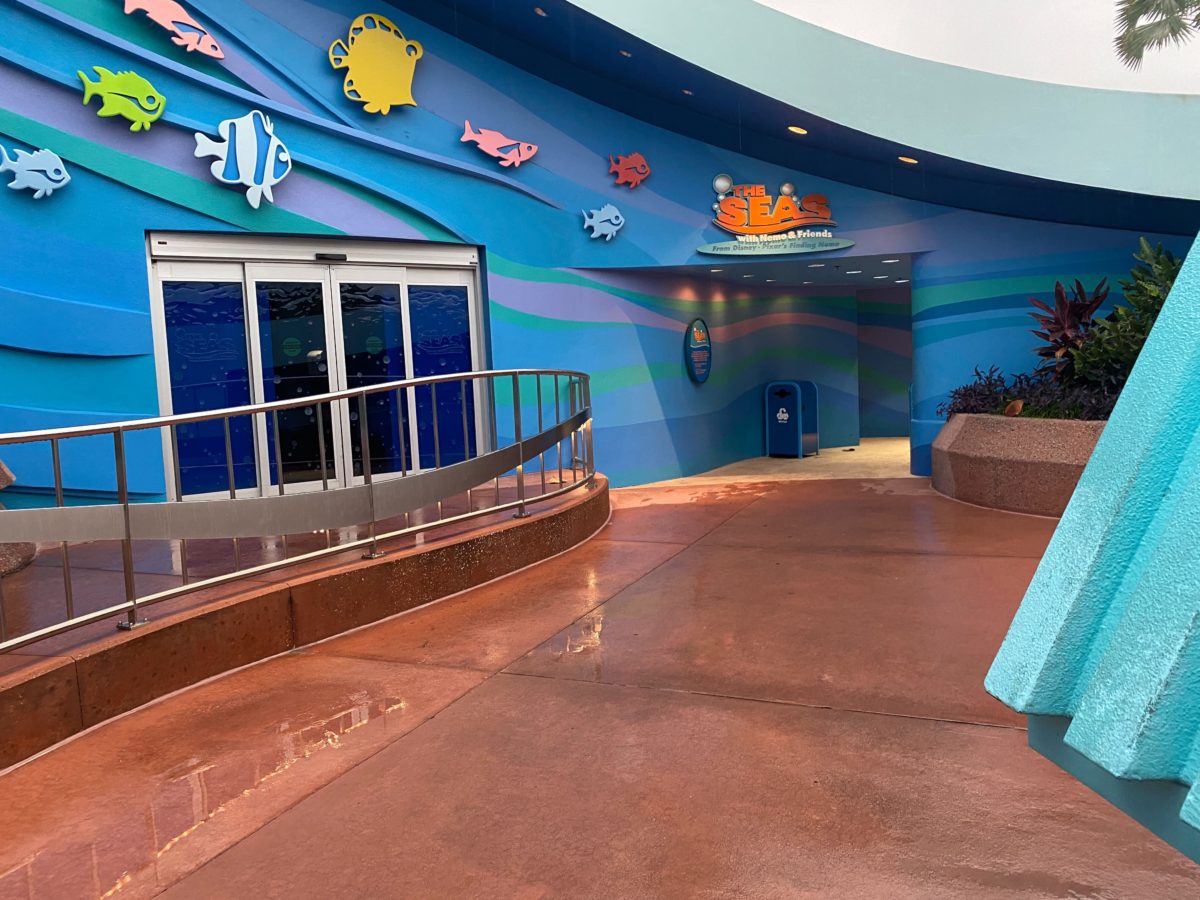 However, the social distancing markers are not consistent throughout this line, so make sure that you and your party keep six feet apart from the party in front of you.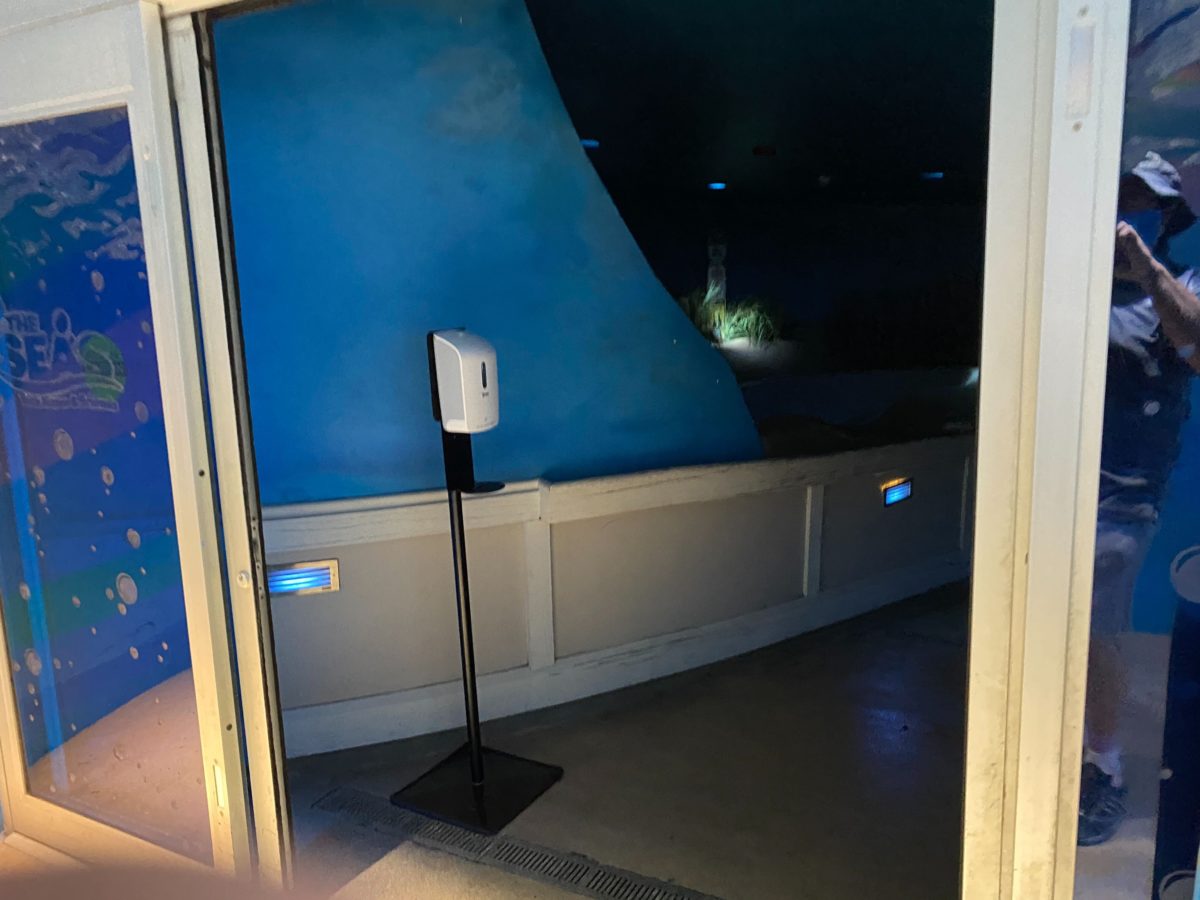 As you enter, there's a hand sanitizer station set up for you to use.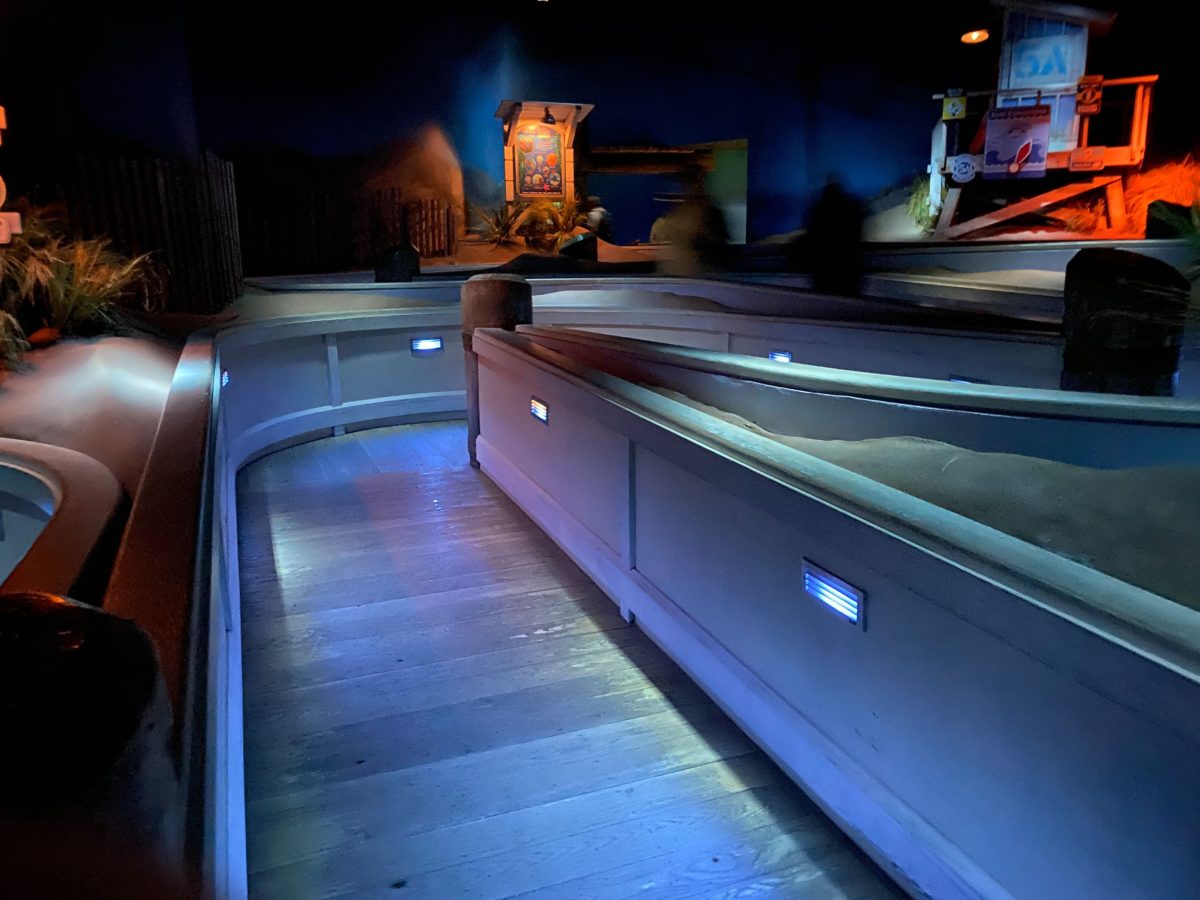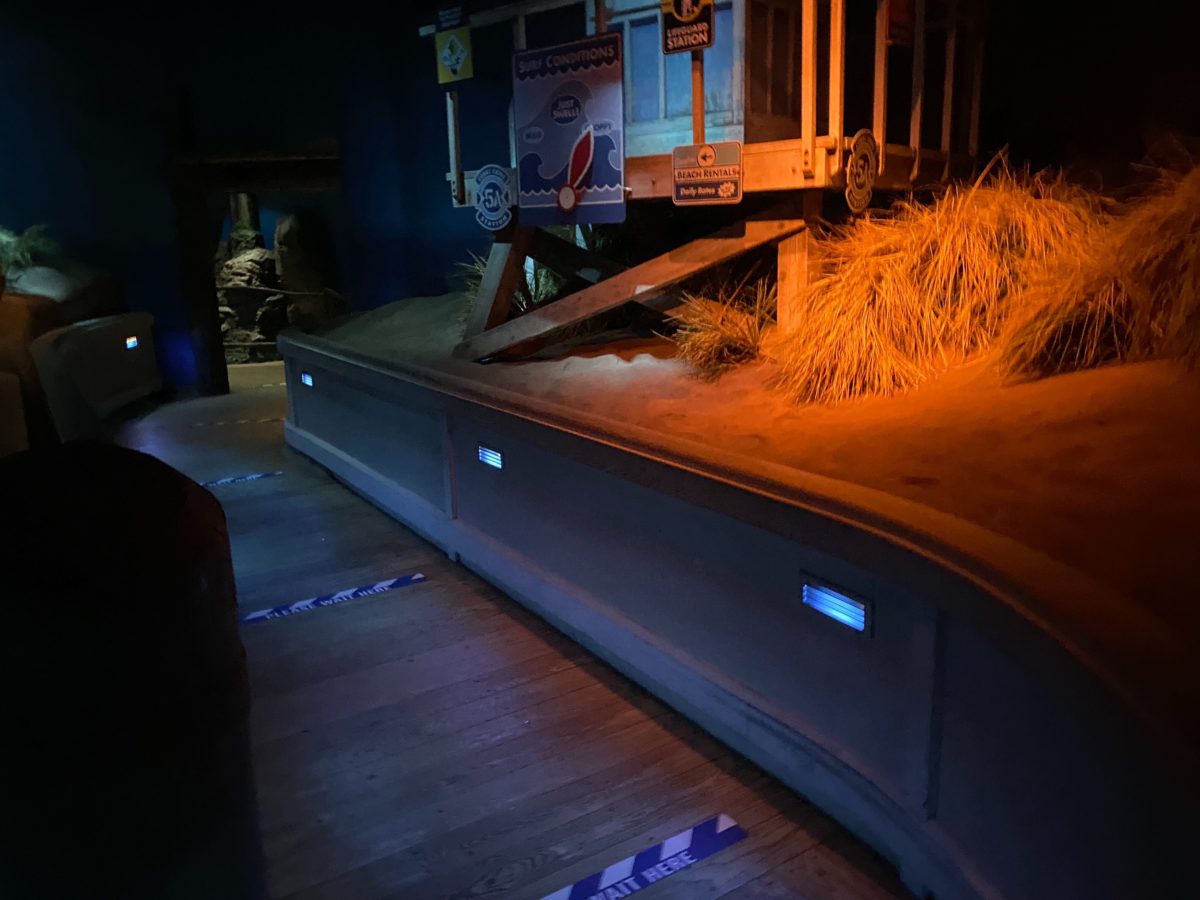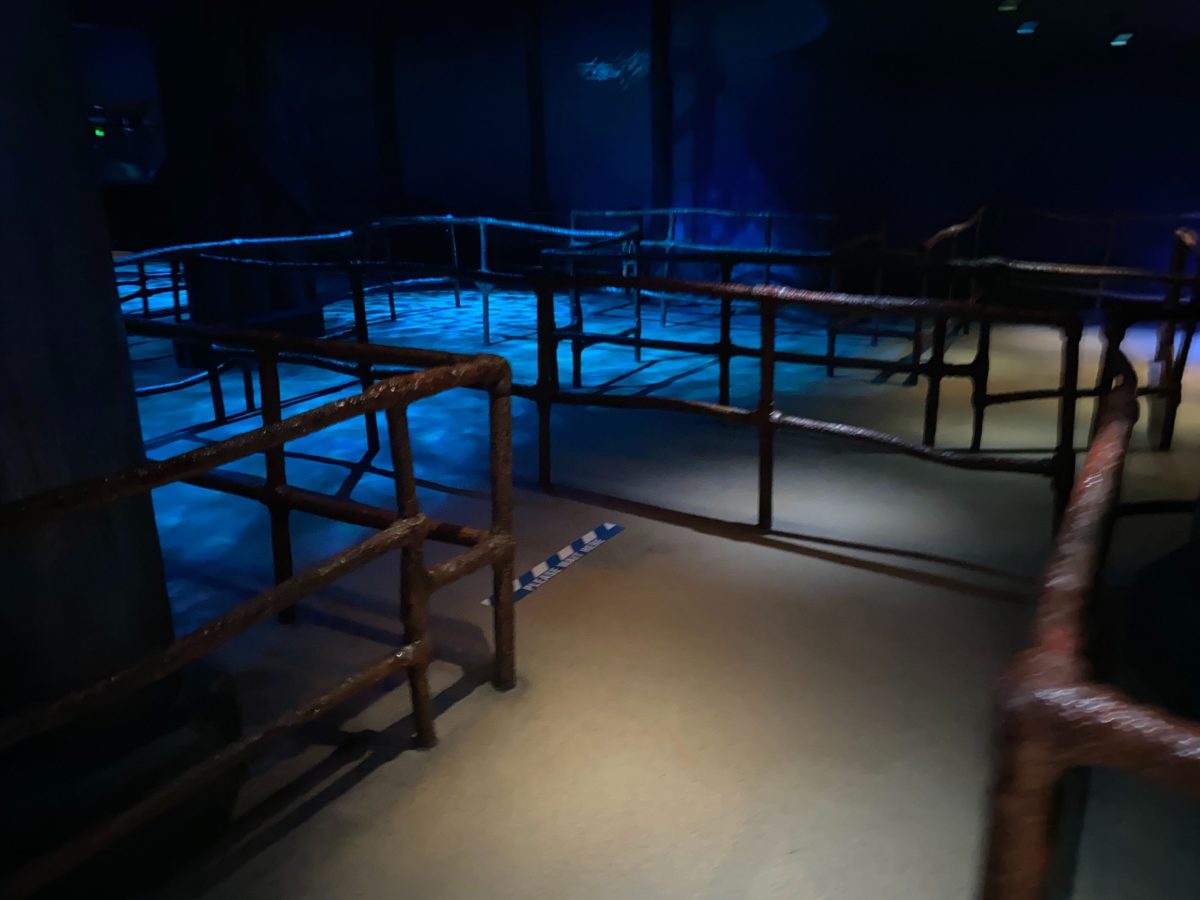 All throughout the winding queue, social distancing markers are in place, but some are spread out further than six feet apart.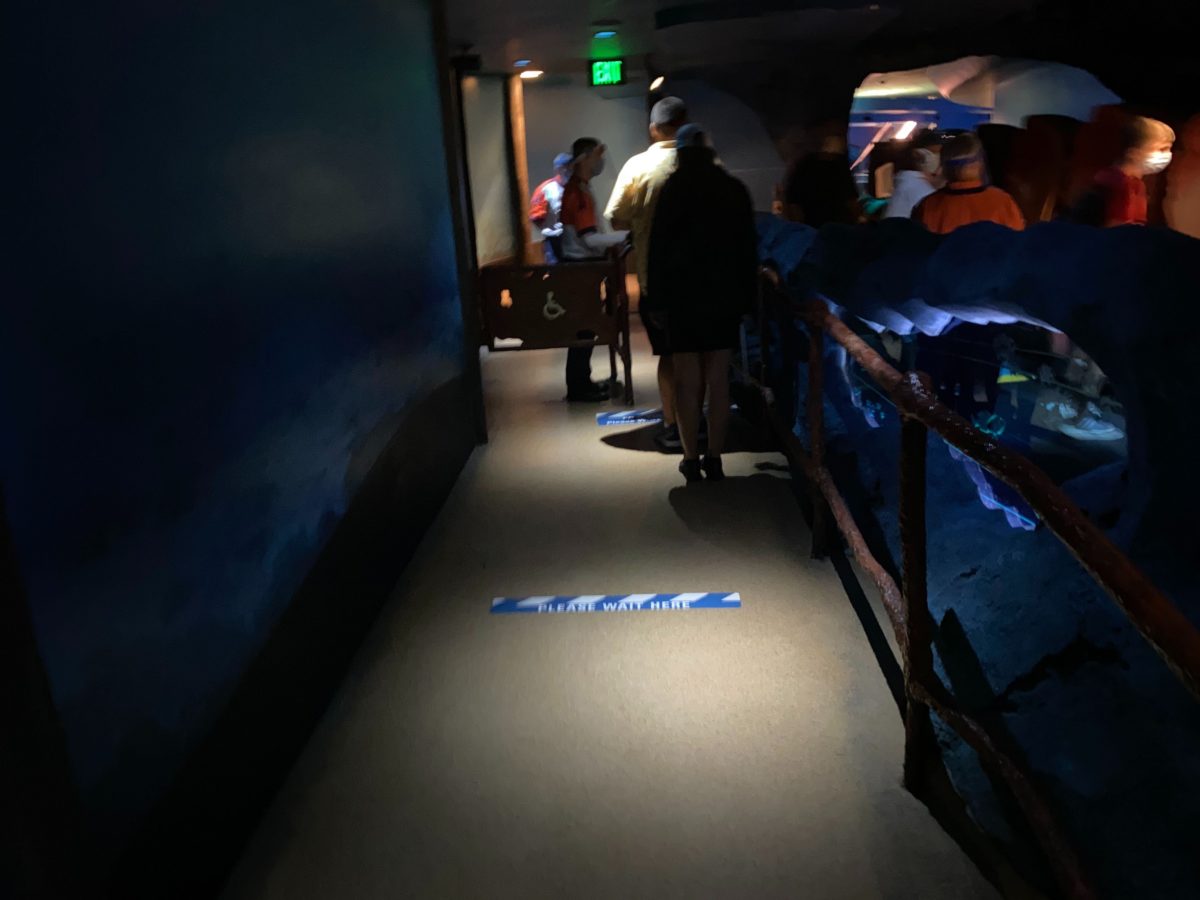 Before you board your clamshell, there are markers in place for you to wait before a Cast Member lets you onto the moving walkway.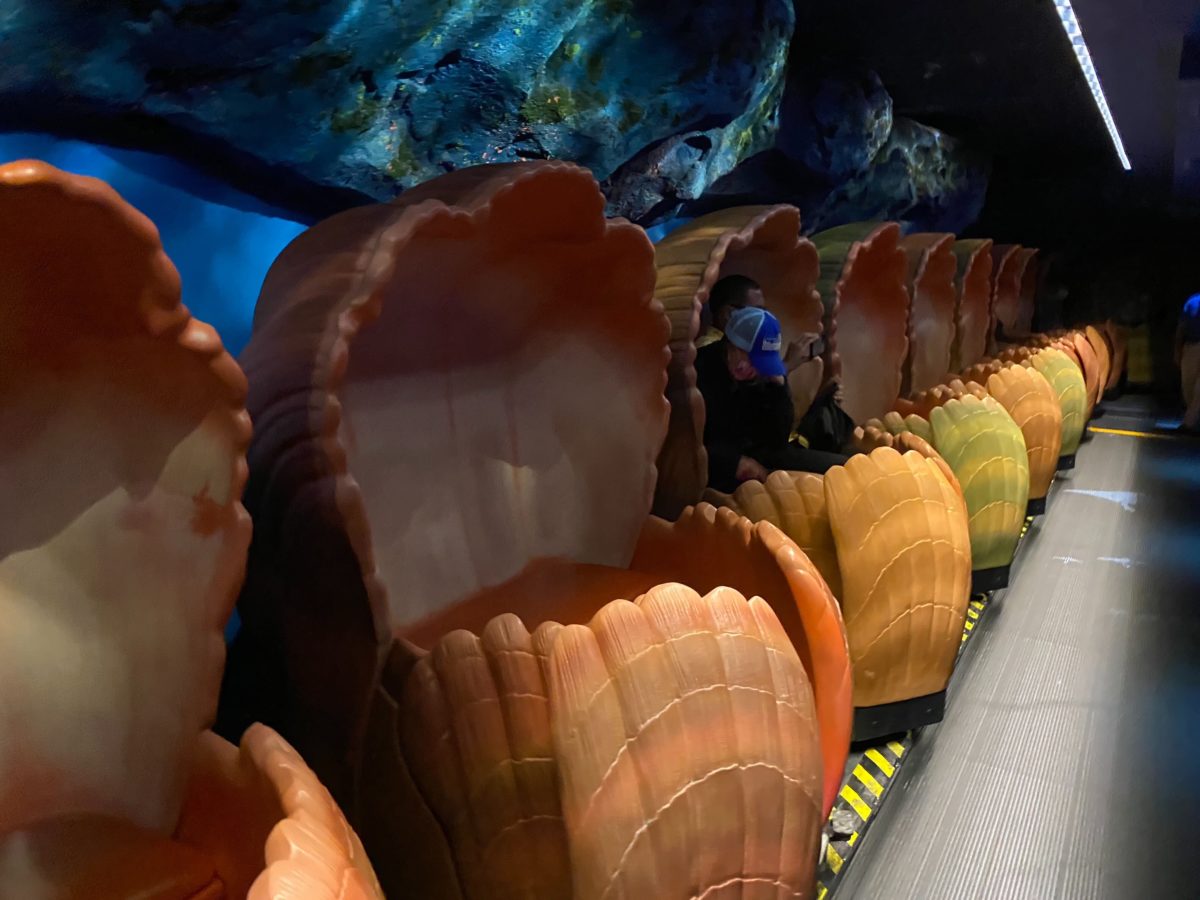 Clam shells are filled with three shells empty between each party.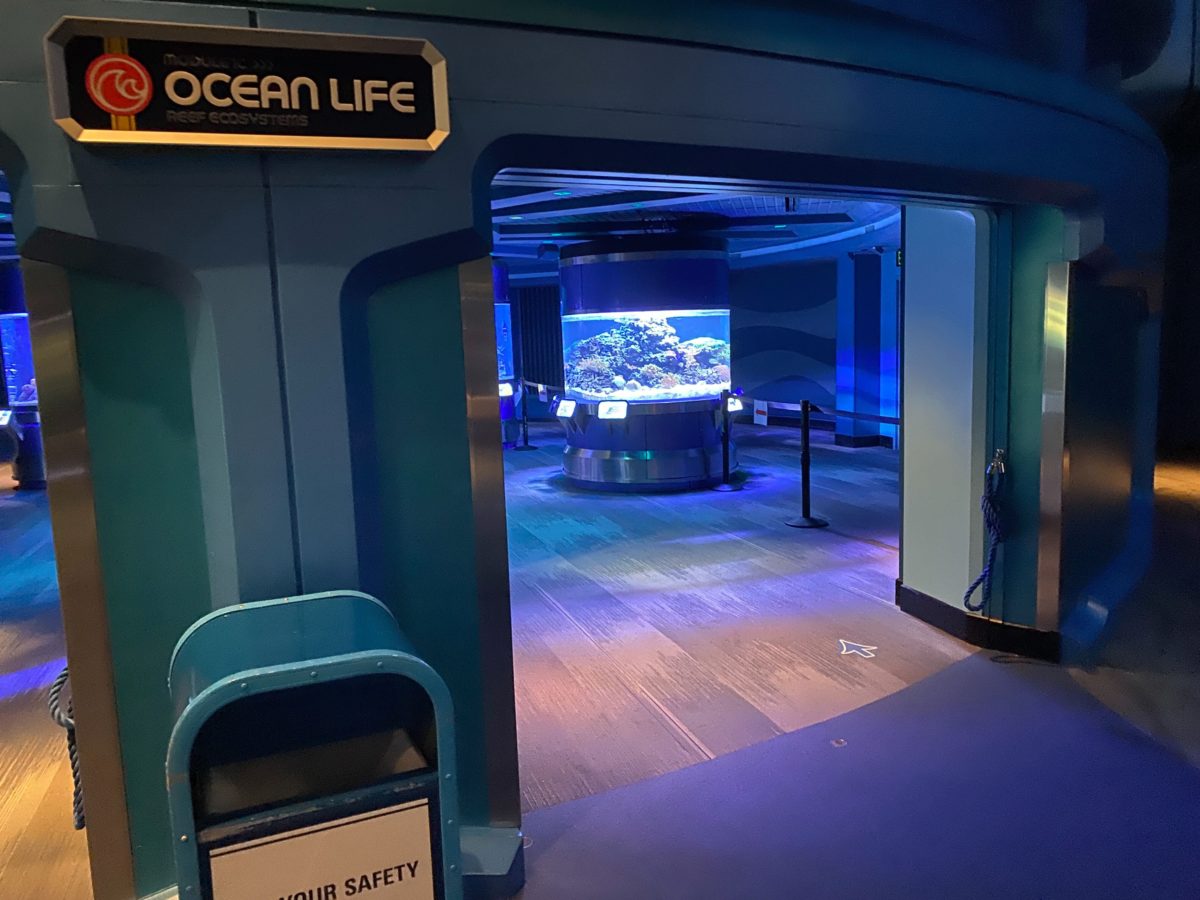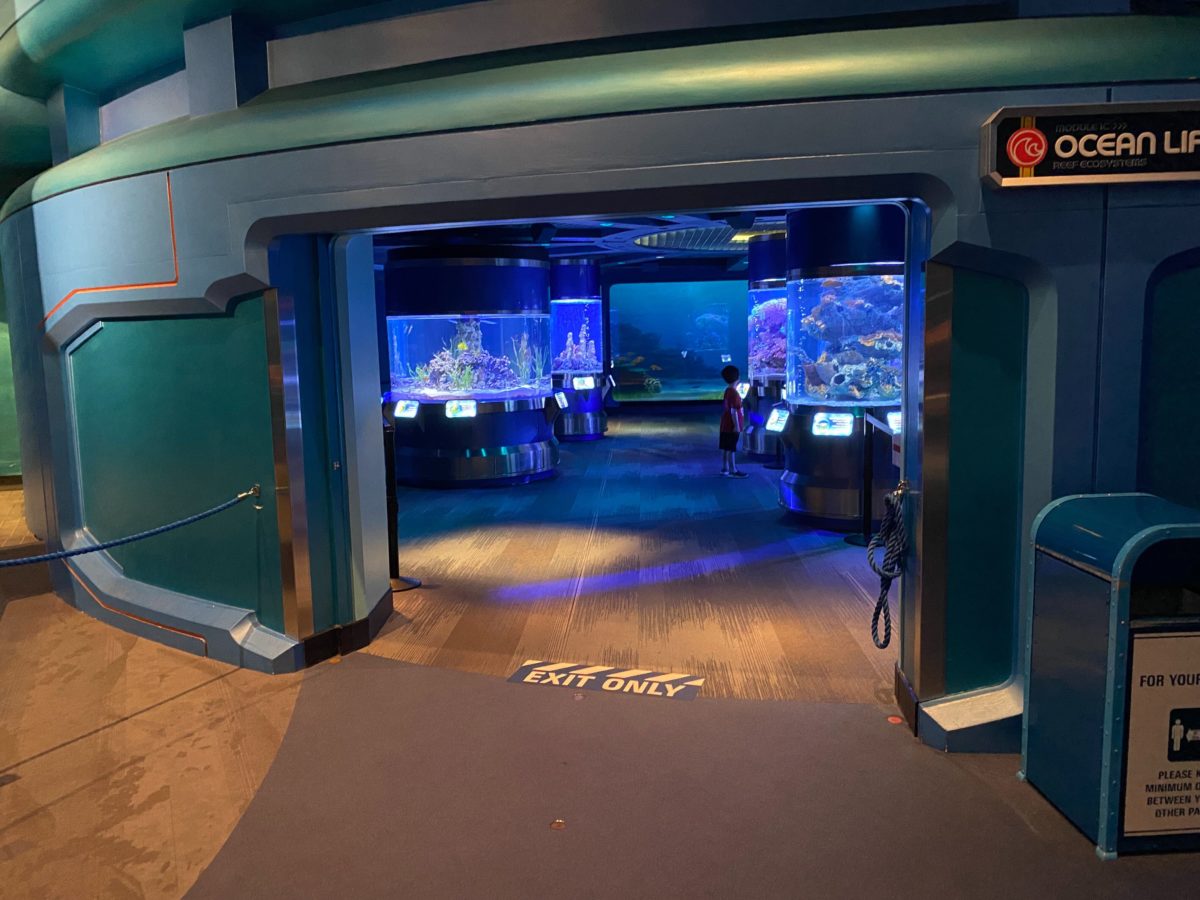 Once you exit the ride, you can explore all of the various exhibits, with designated entrances and exits and social distancing markers in place.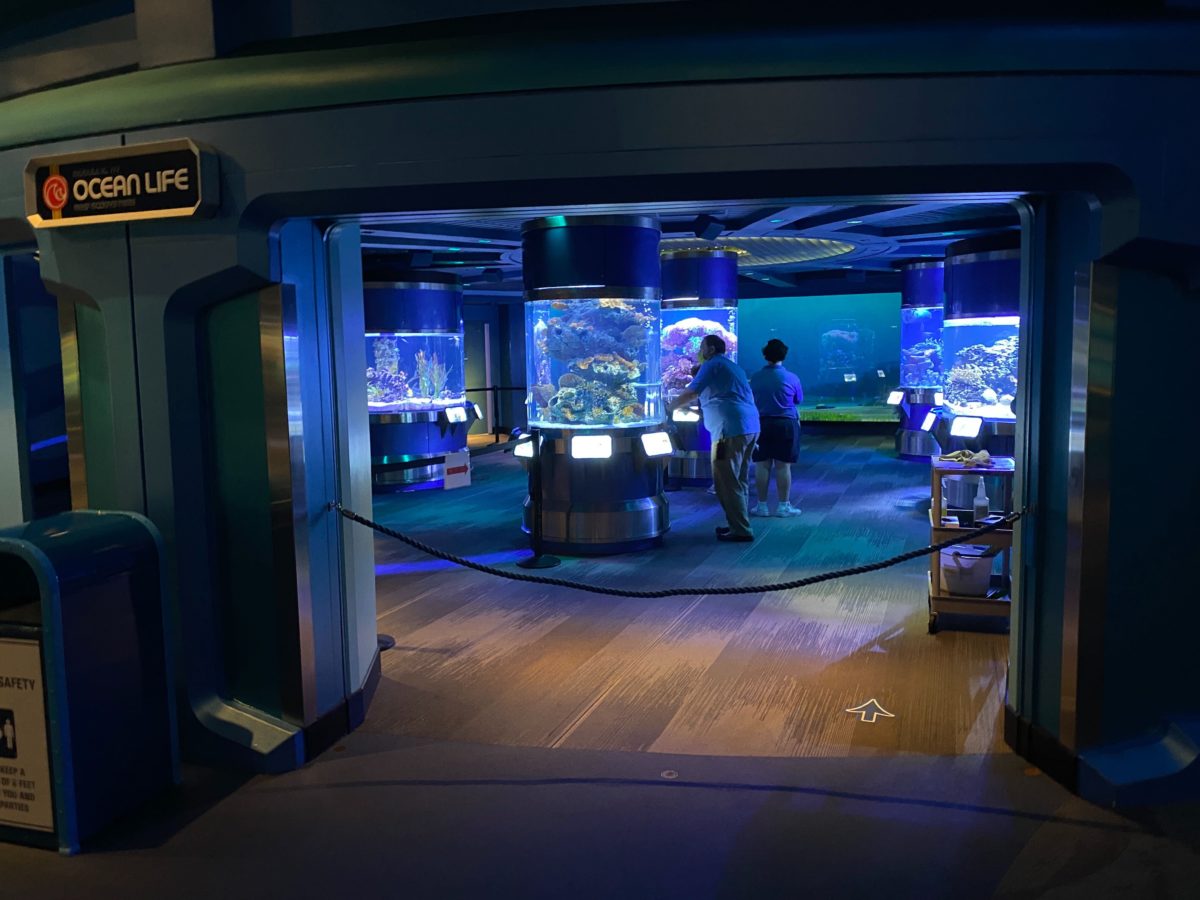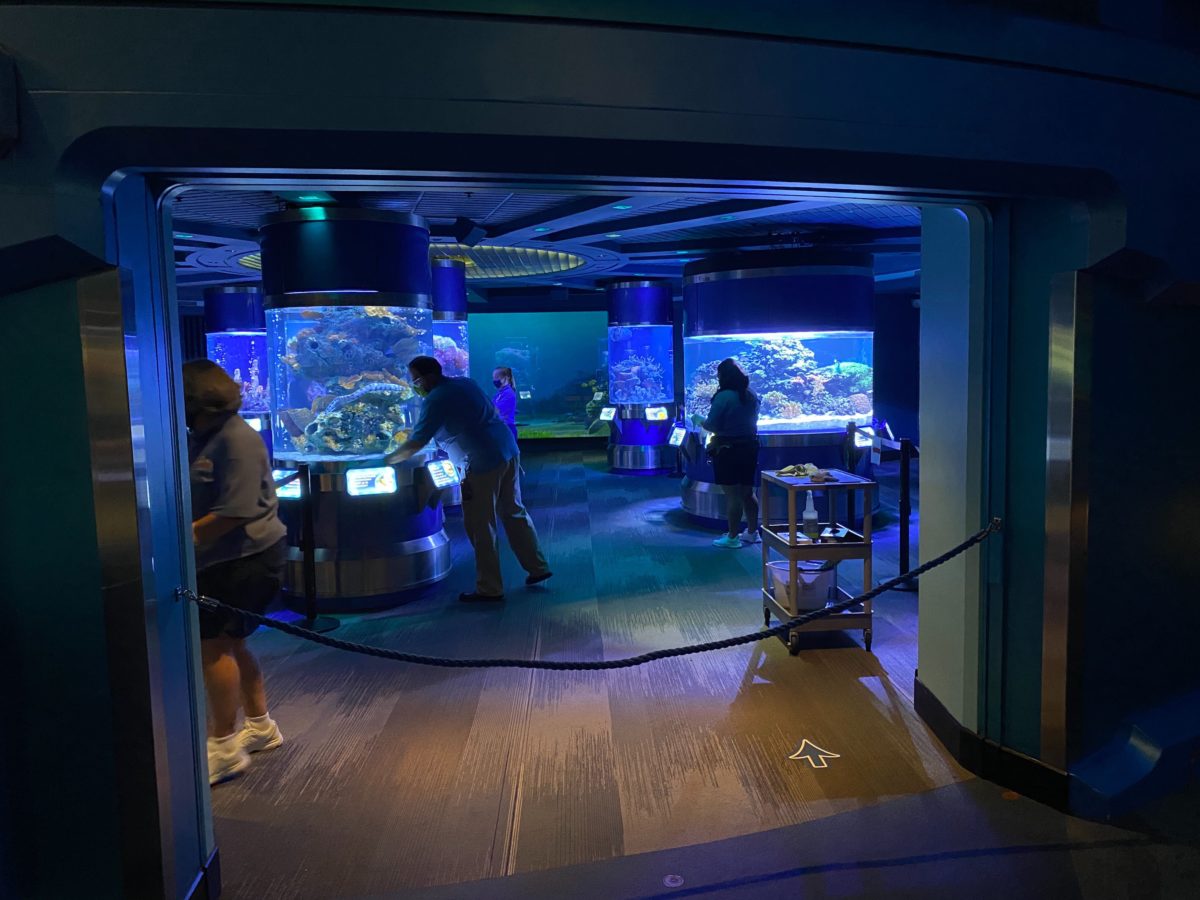 There is a team of diligent Cast Members around to keep these exhibits clean as well, wiping down the cases and information plaques that could have been touched.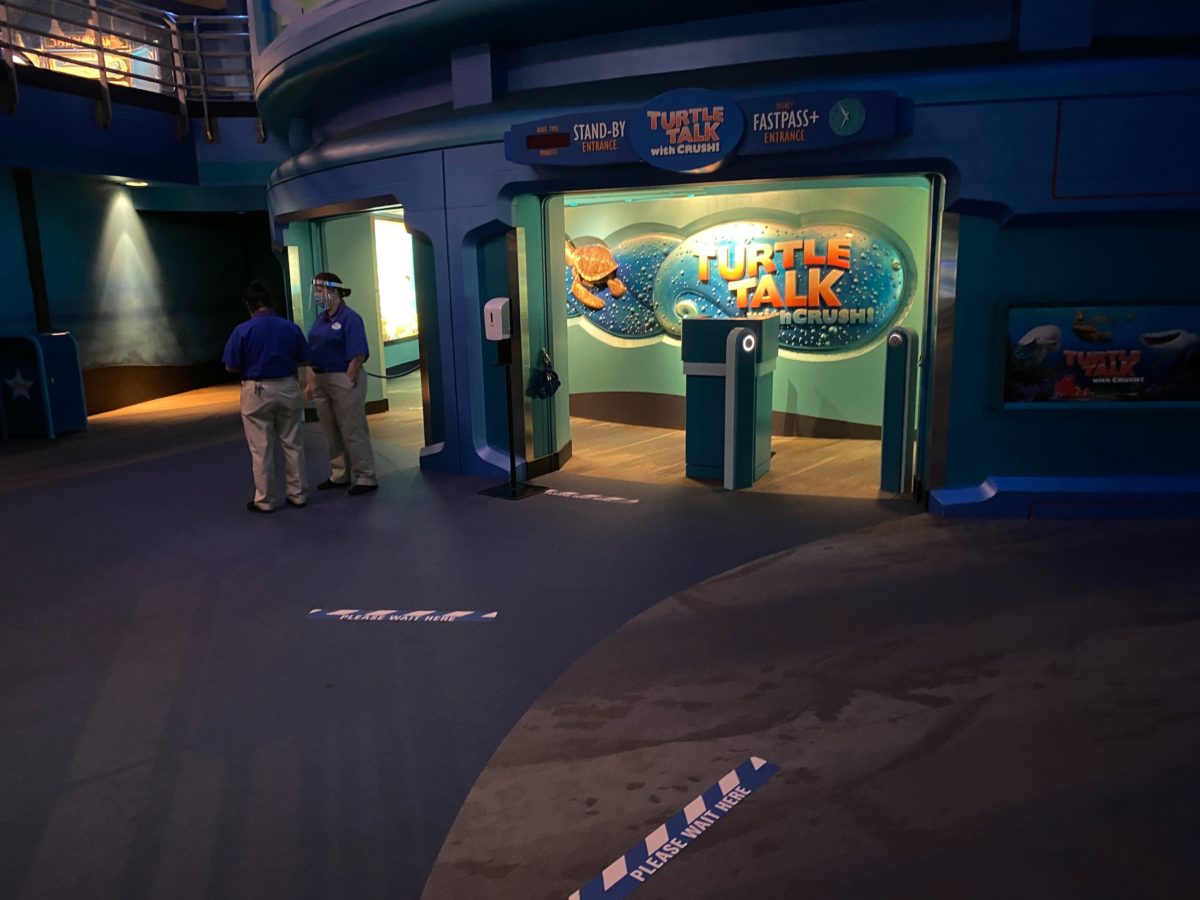 Social distancing markers are in place outside of Turtle Talk with Crush, making a makeshift queue while the holding area may be full before the next show.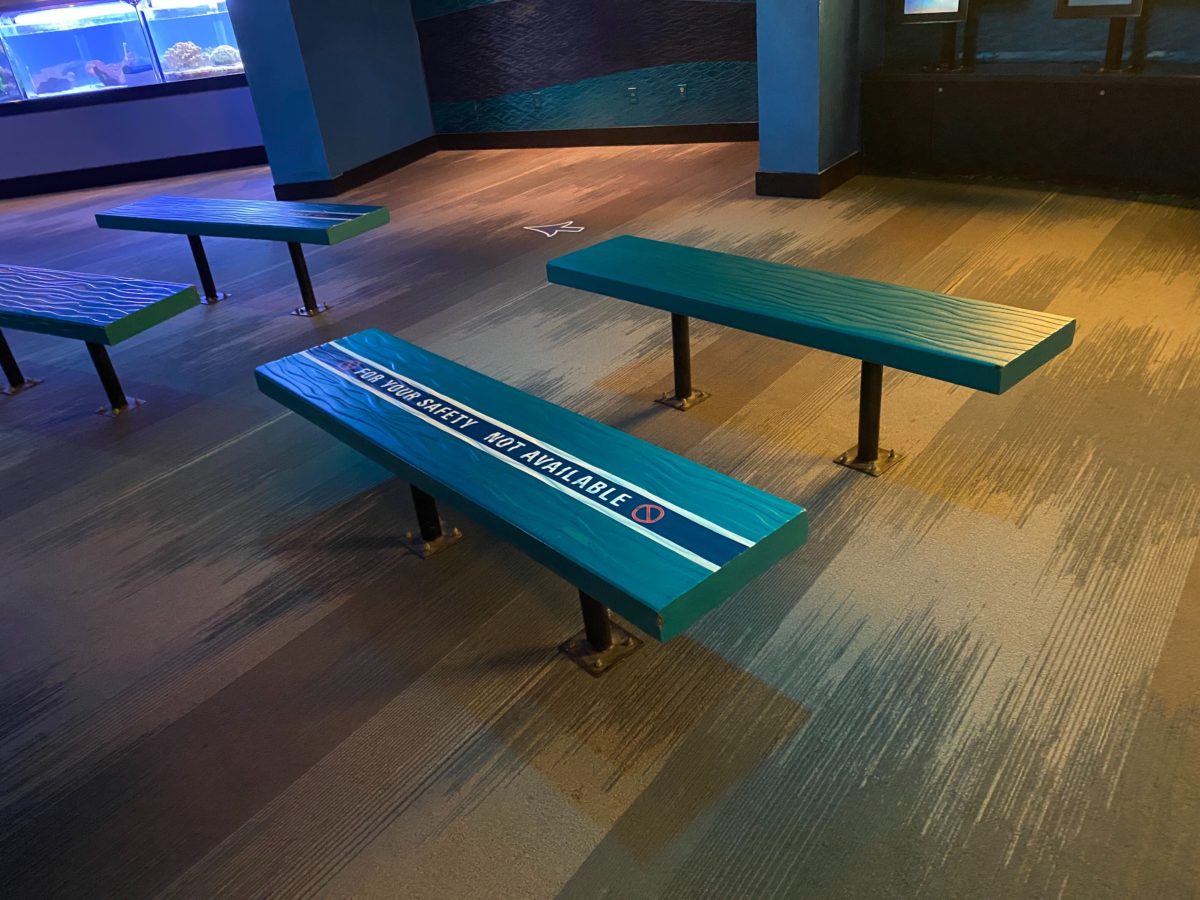 Some of the benches in the area are not available for your safety, as well as designated arrows directing guests around the exhibits as they wait.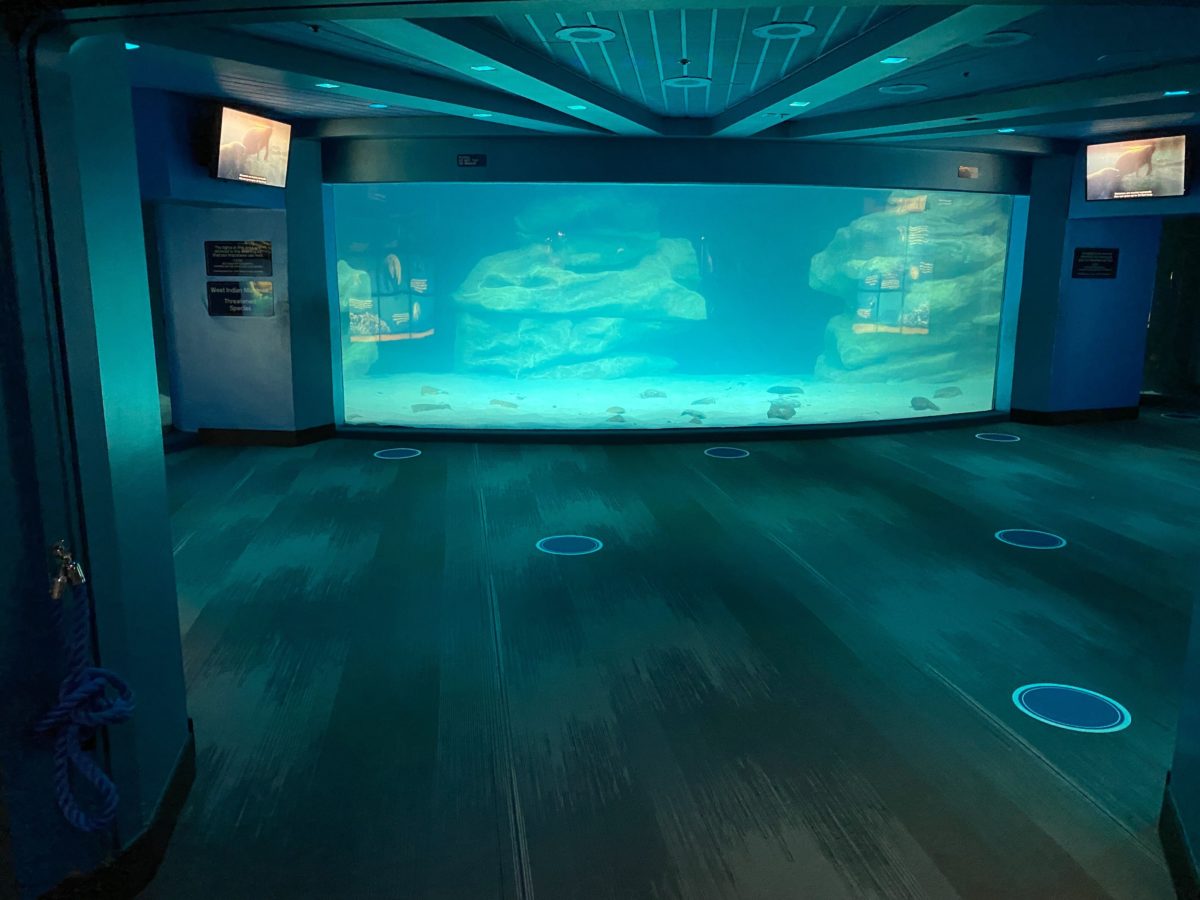 Other viewing areas have social distancing circles in place for parties to gather around while viewing the aquatic life inside.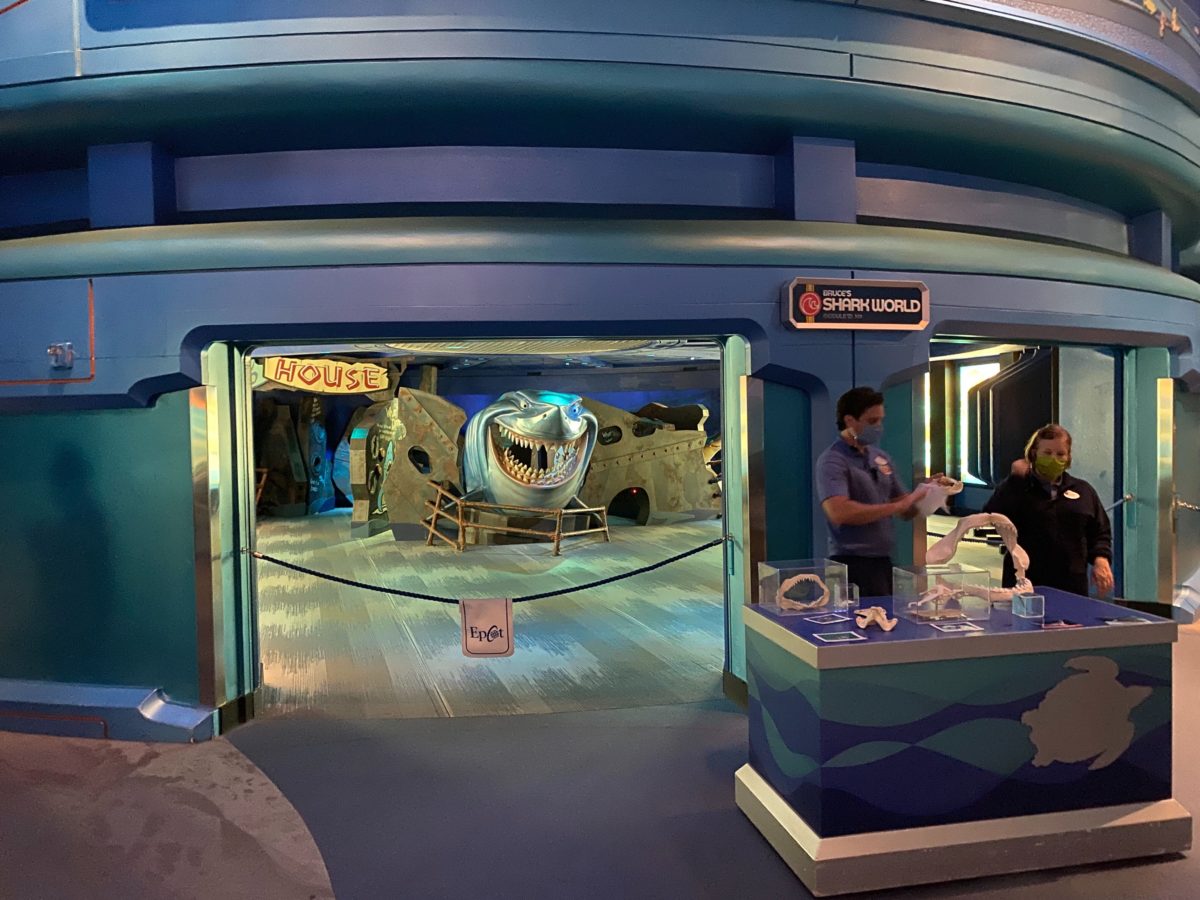 Bruce's Shark World is currently closed off, due to how high-touch this playground is. However, Cast Members have set up an exhibit outside of the area to teach guests some interesting facts about sharks.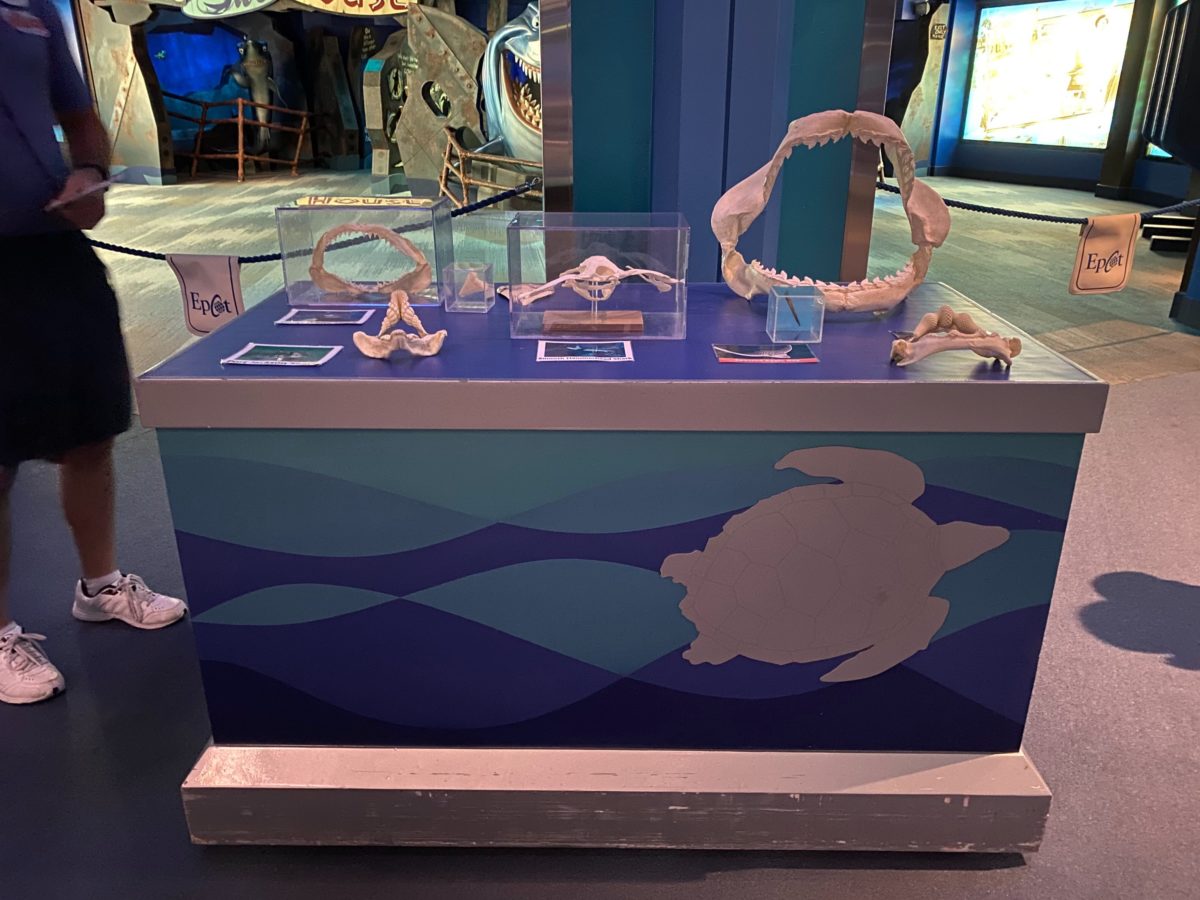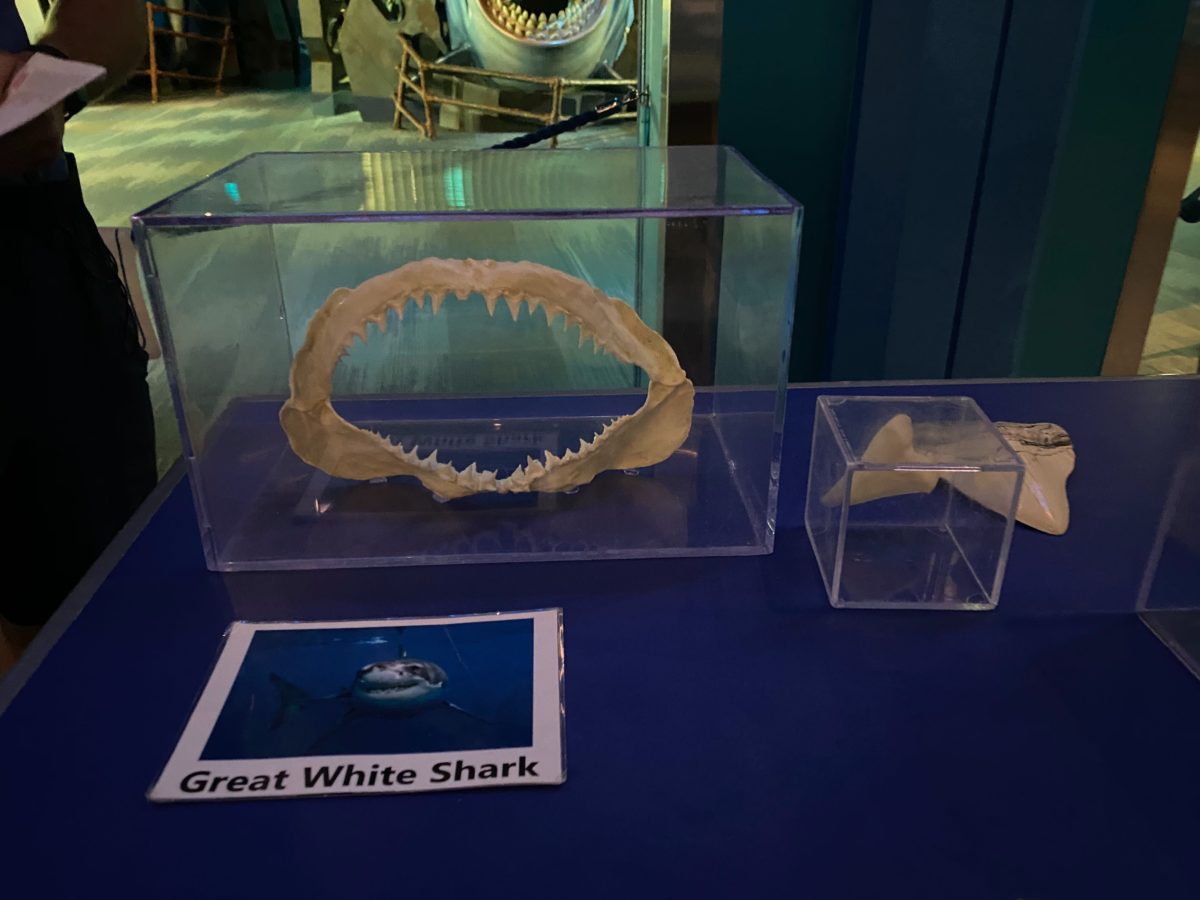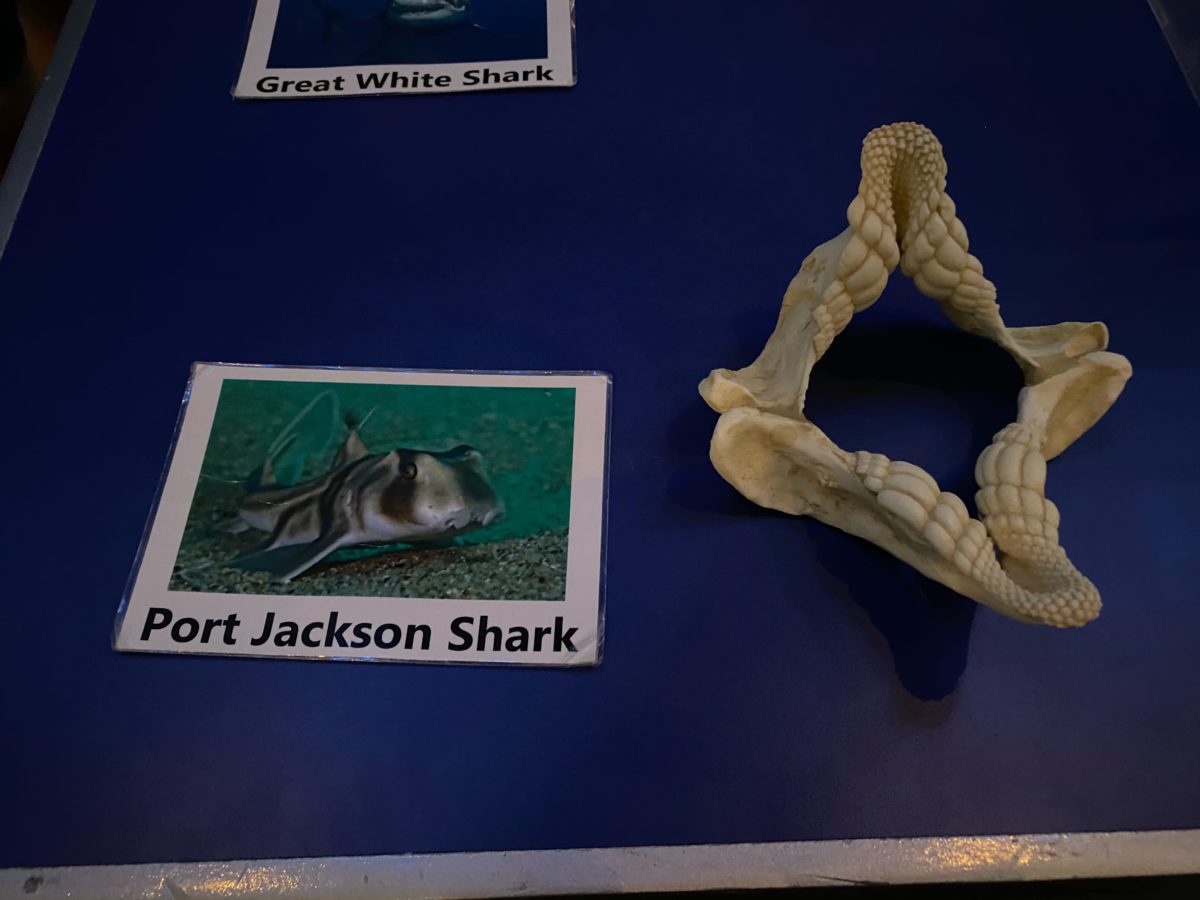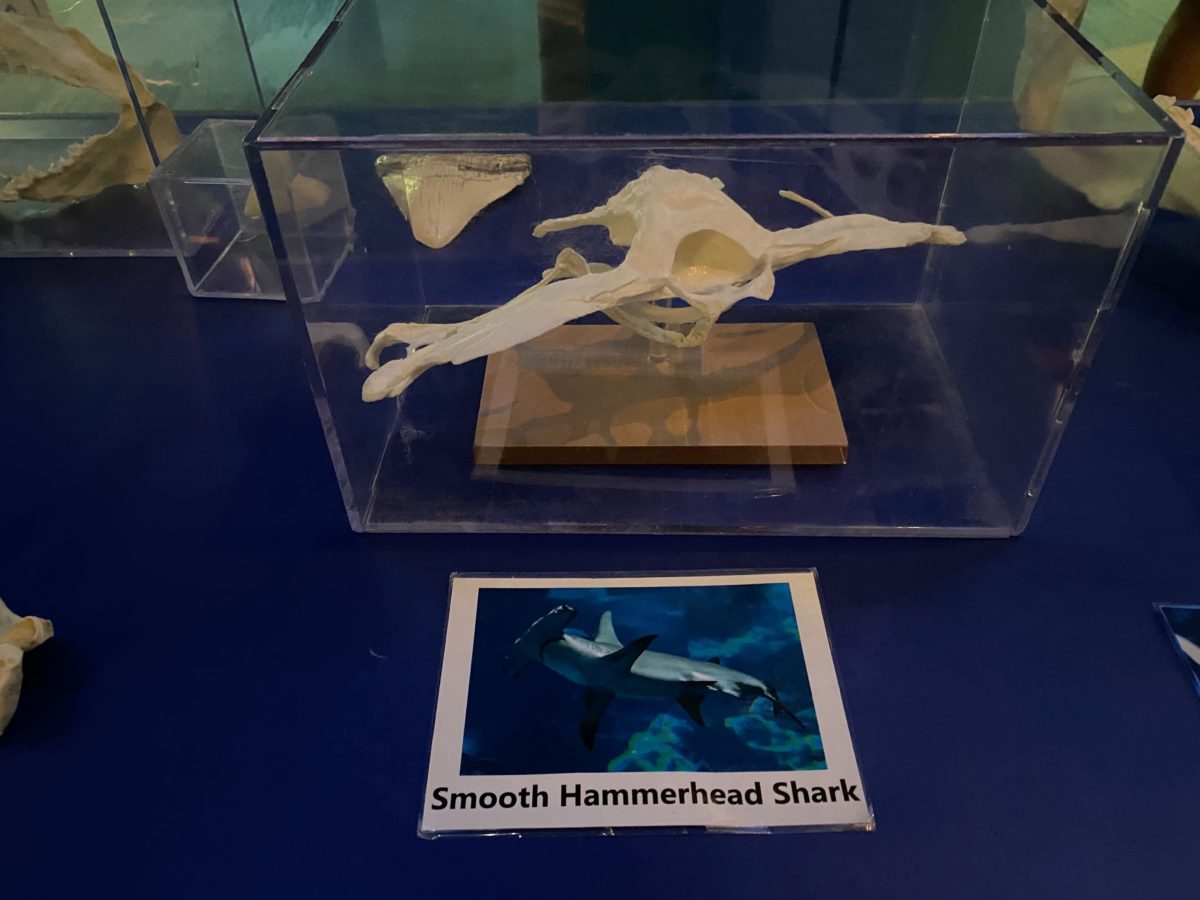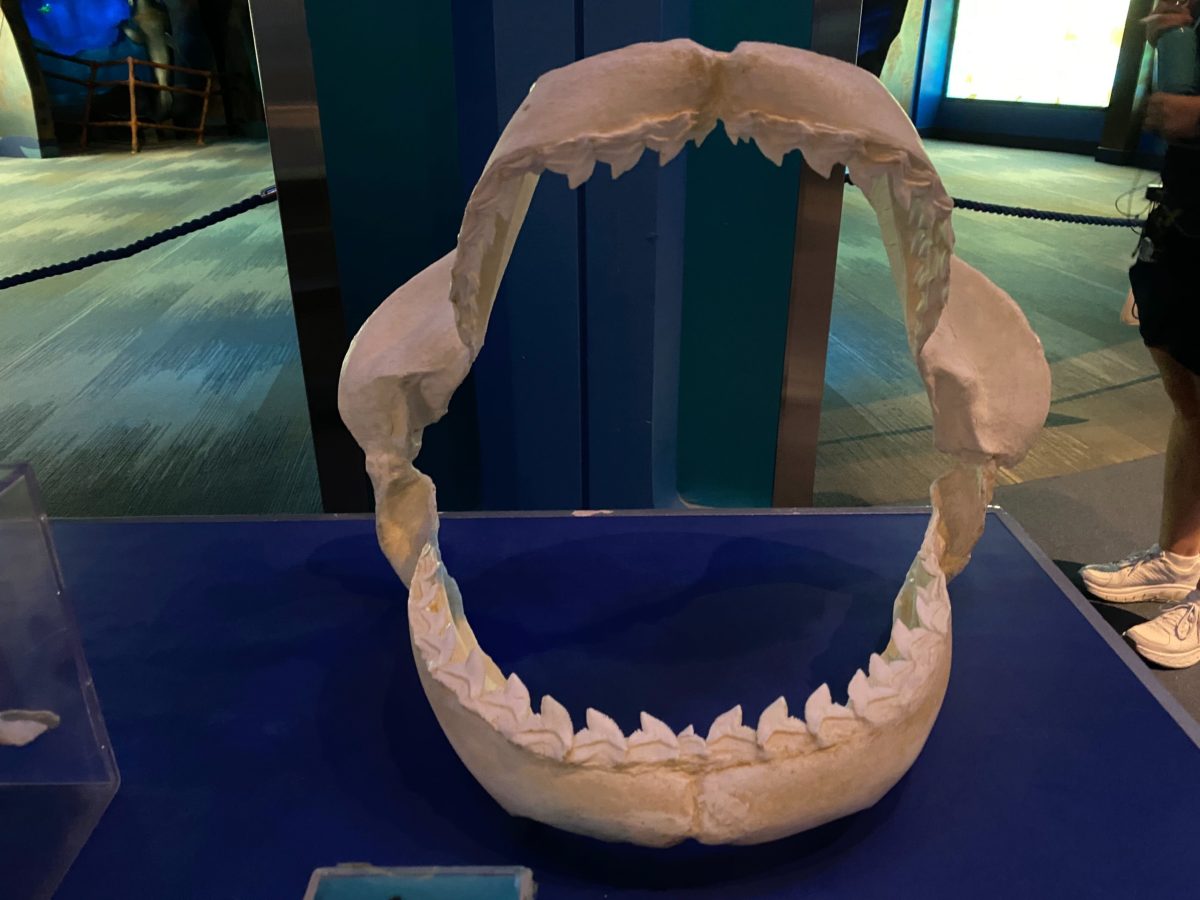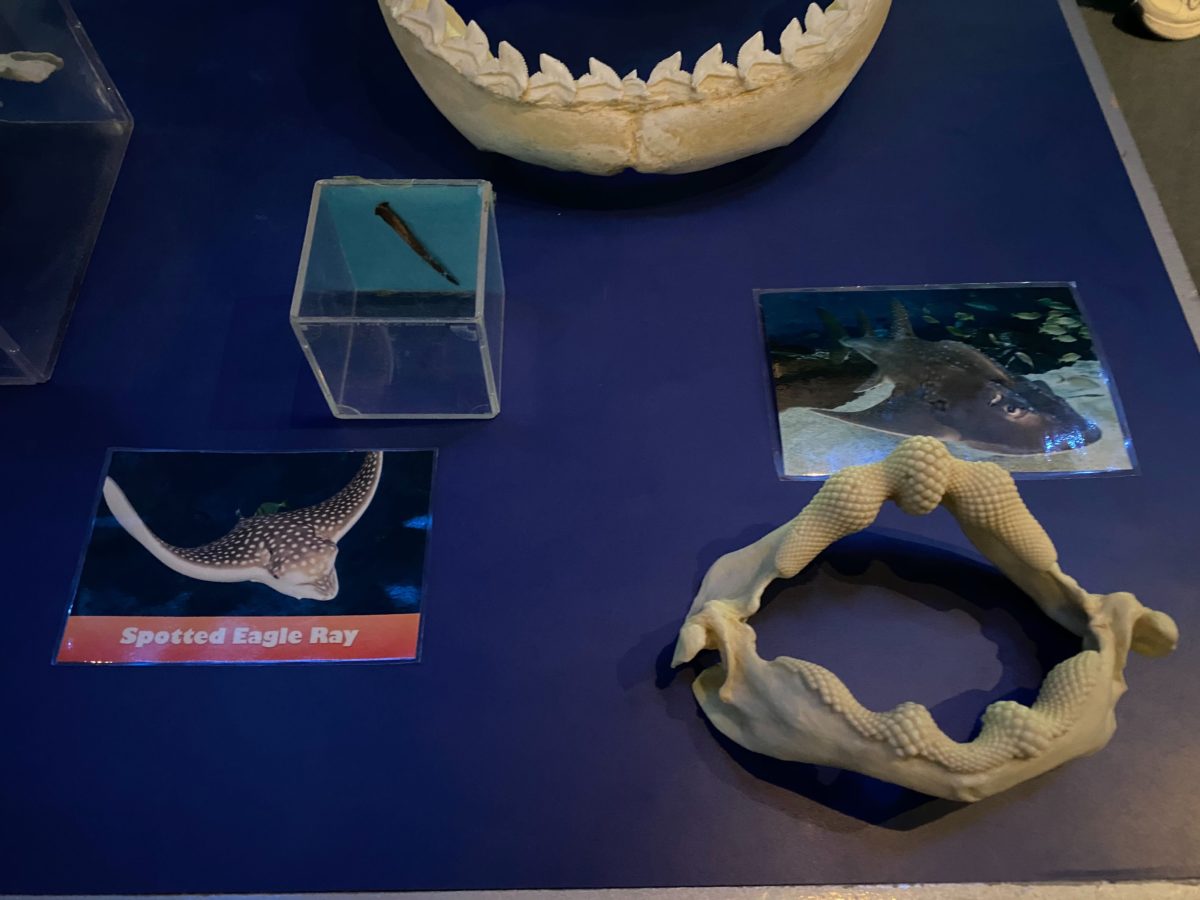 These Cast Members would be attending this station all throughout the day with their collection on the display table, and are very excited to share their information with you. Some of the items can be switched out, so you may see different pieces when you visit.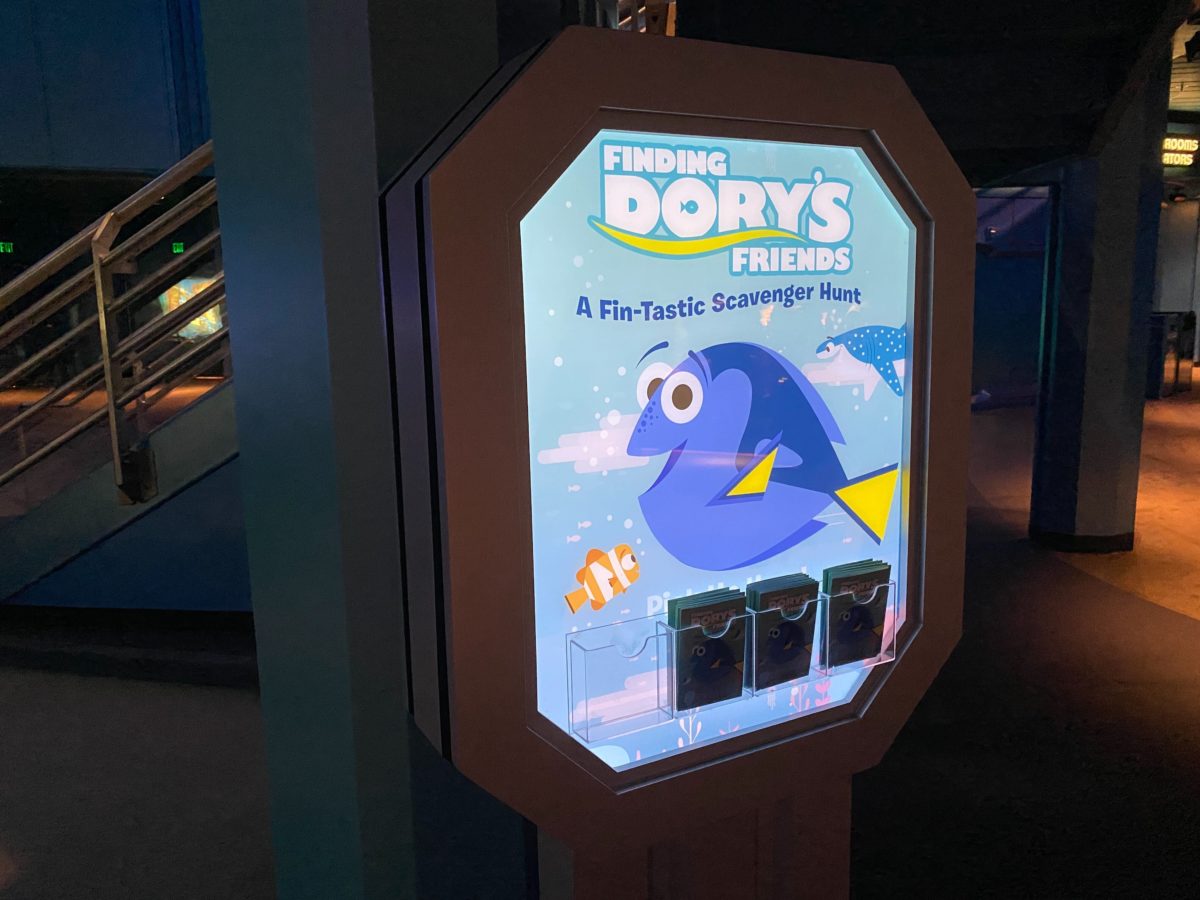 If you're interested, "Finding Dory's Friends" Fin-Tastic Scavenger Hunt still has booklets for guests to pick up and take with them throughout the pavilion. This is very similar to the Wilderness Explorer program at Disney's Animal Kingdom, and debuted right before the closures occurred.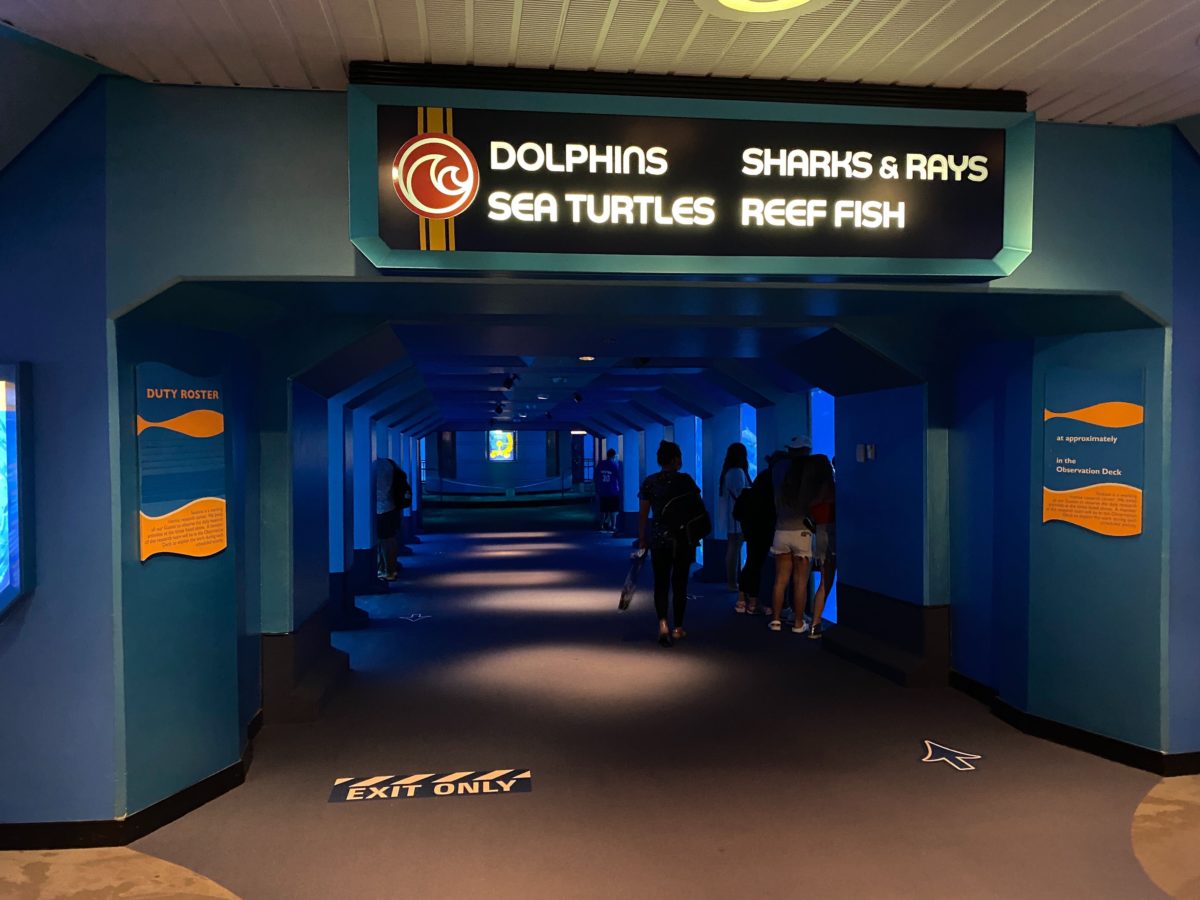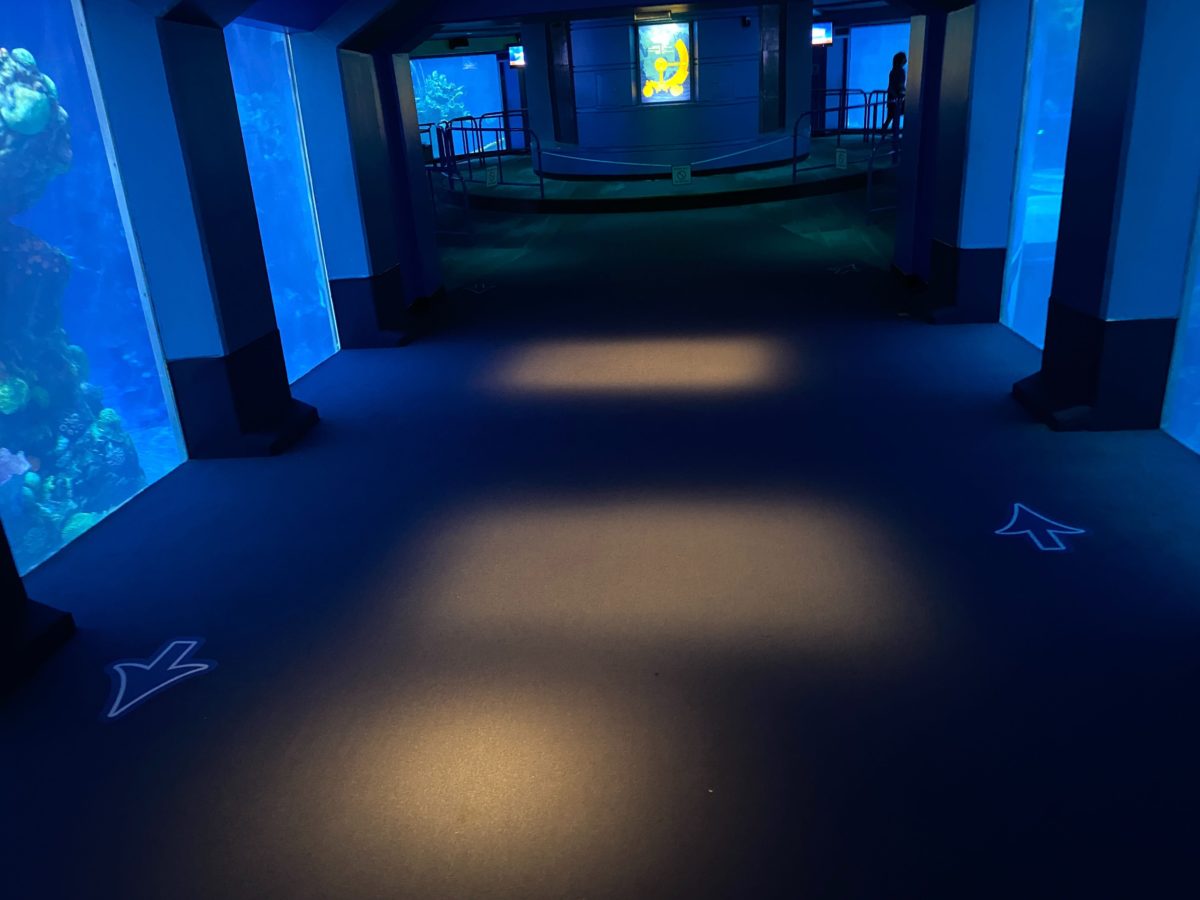 As you head upstairs, the viewing areas are also marked for guests to enjoy while staying socially distant.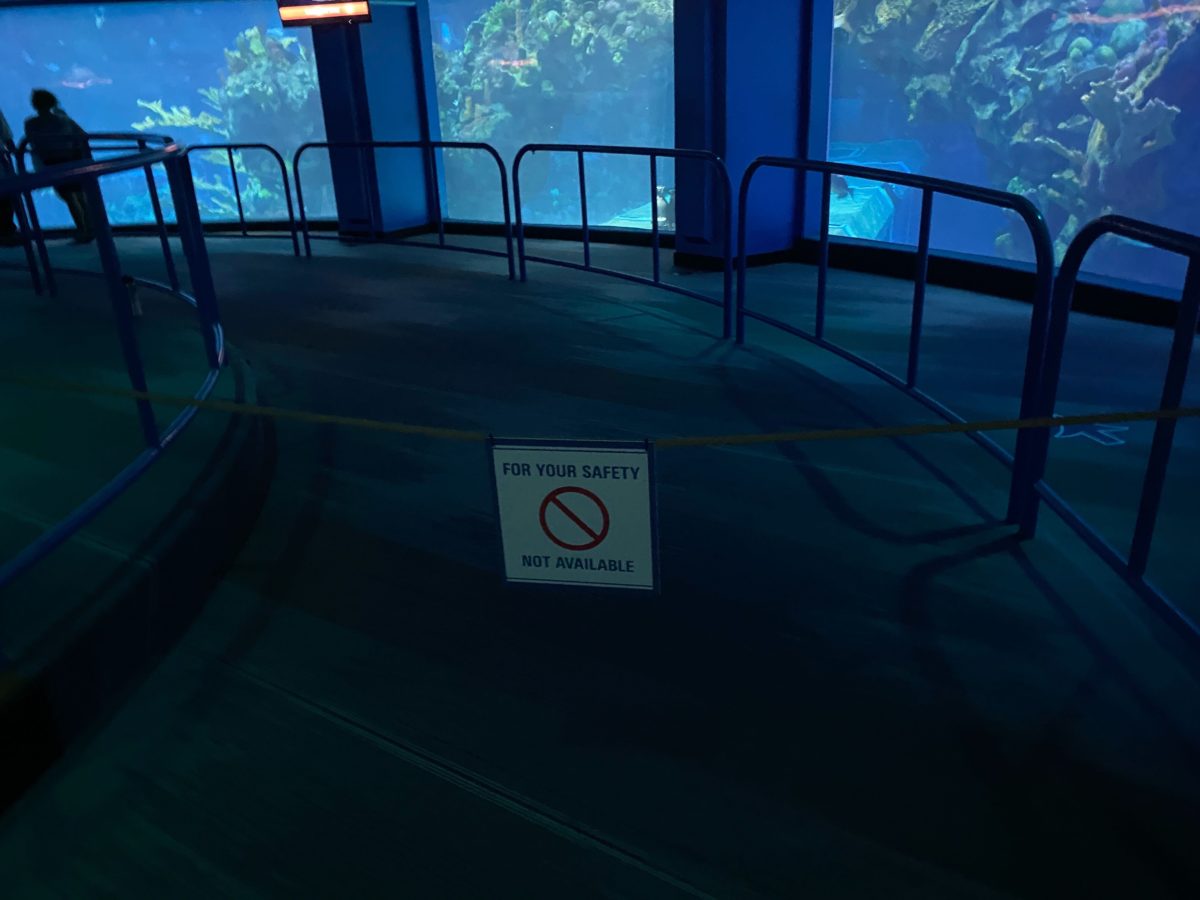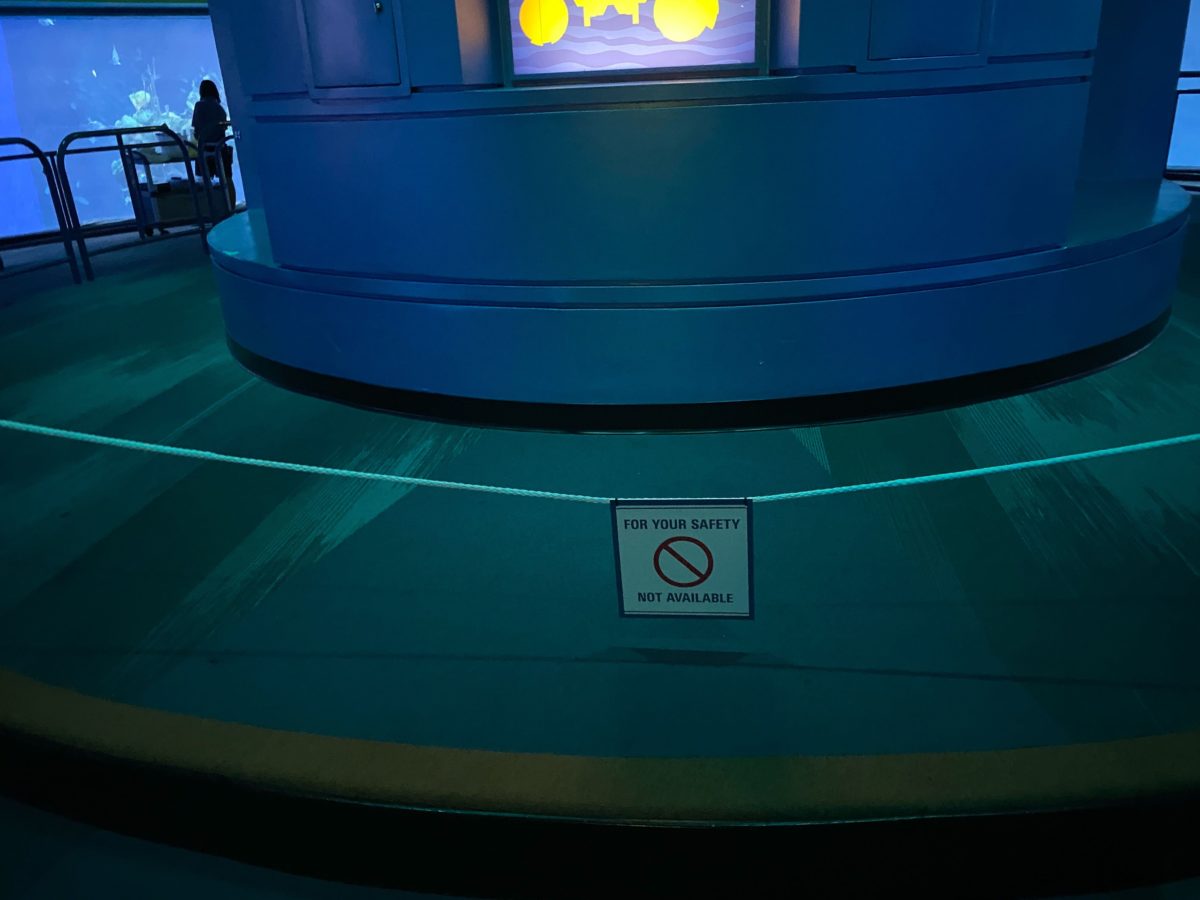 Some sections may be roped off to allow for more social distancing to occur.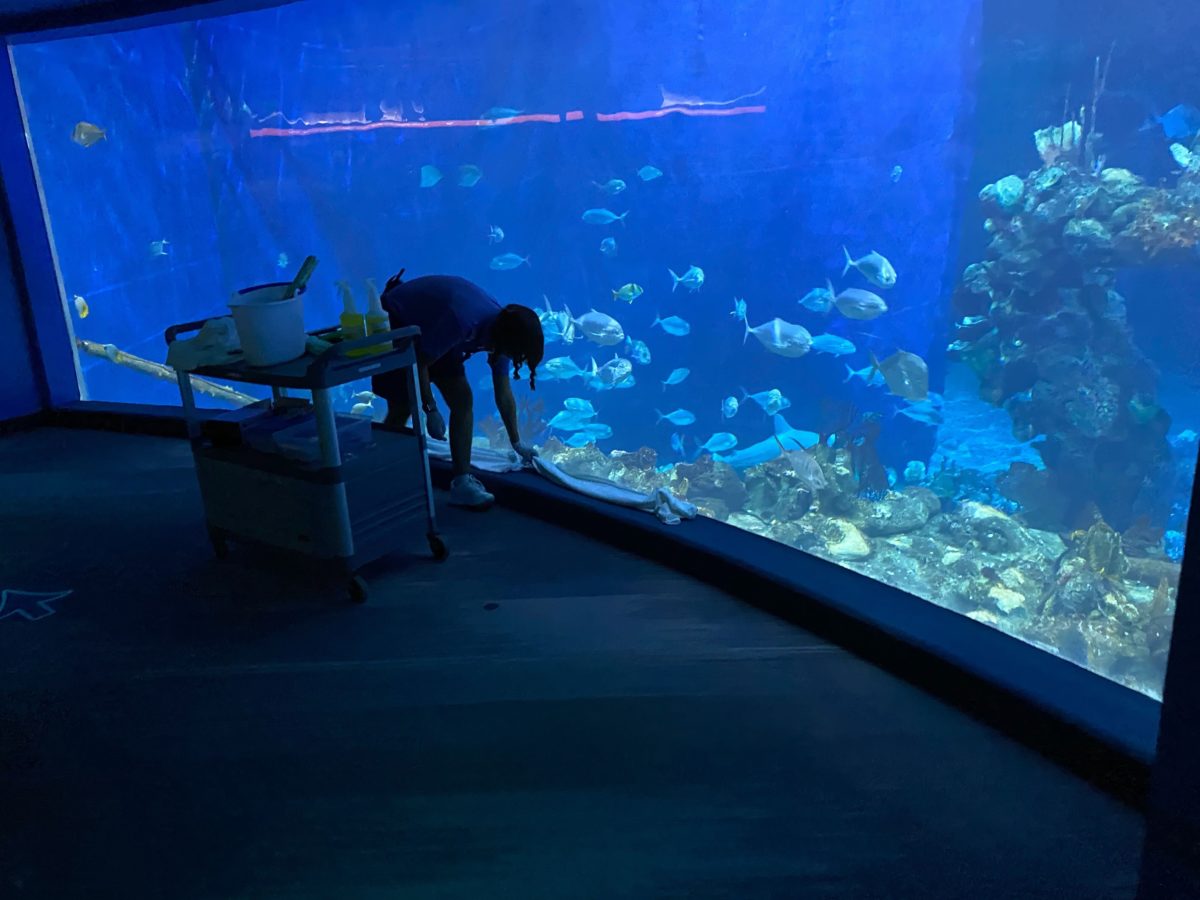 Cast Members here at The Seas are really dutiful of keeping everything clean.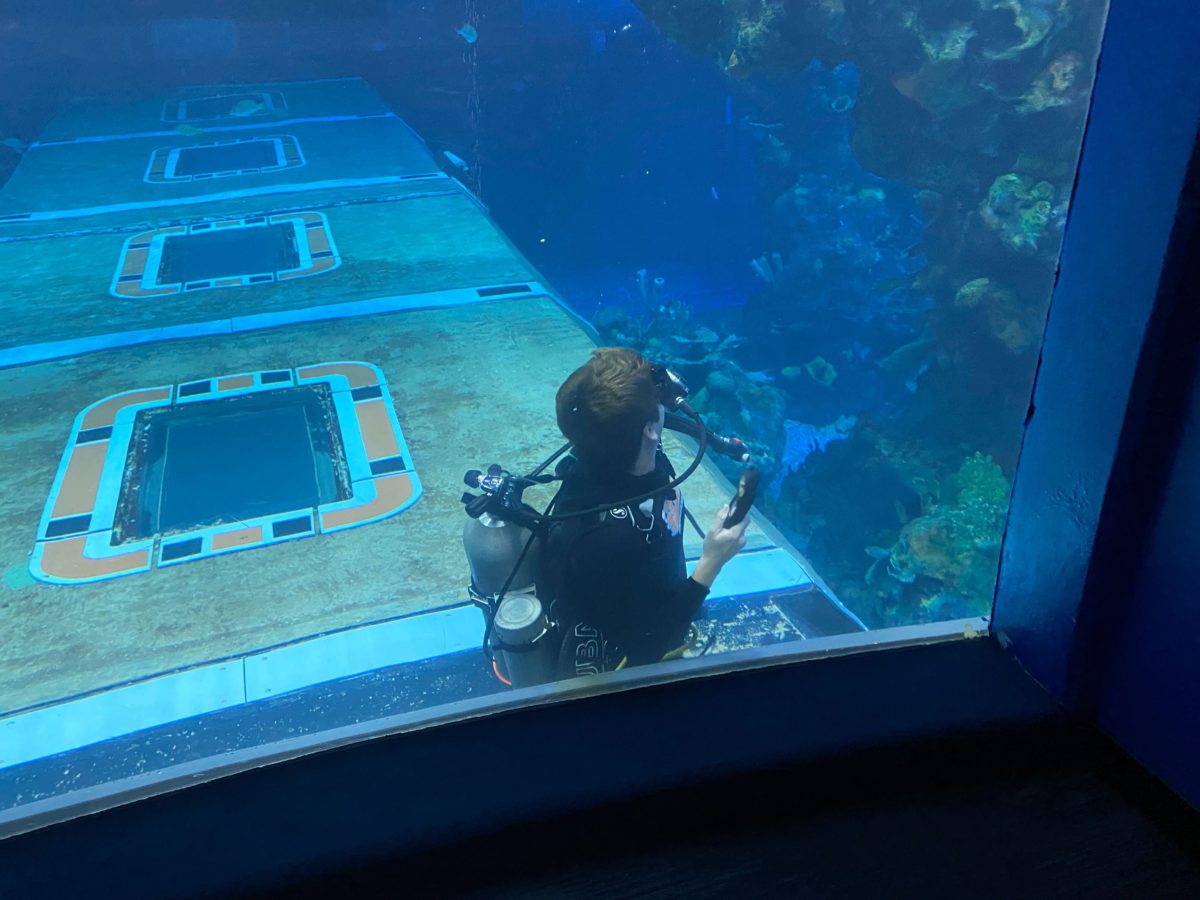 We also spotted a scuba diver while we were looking around. You can occasionally see divers swimming through the exhibits throughout the day.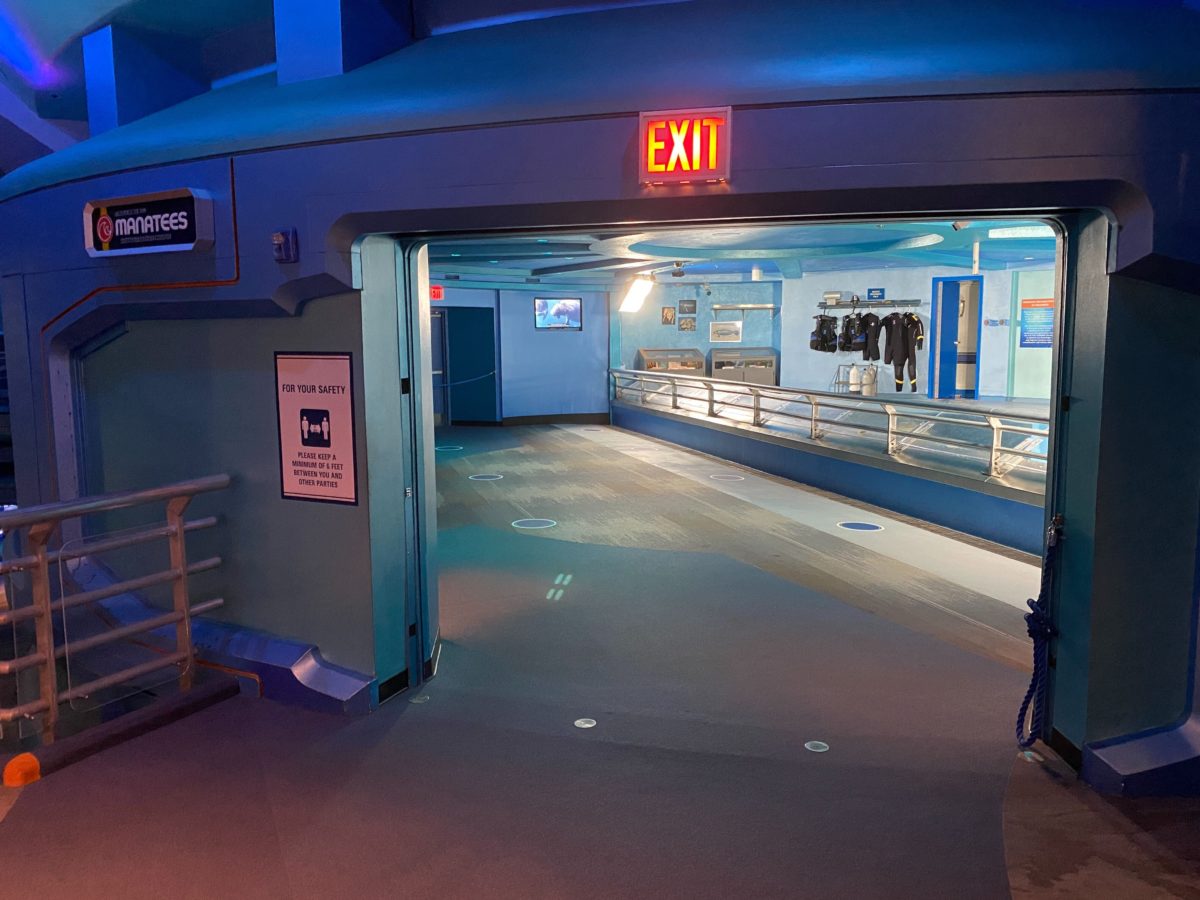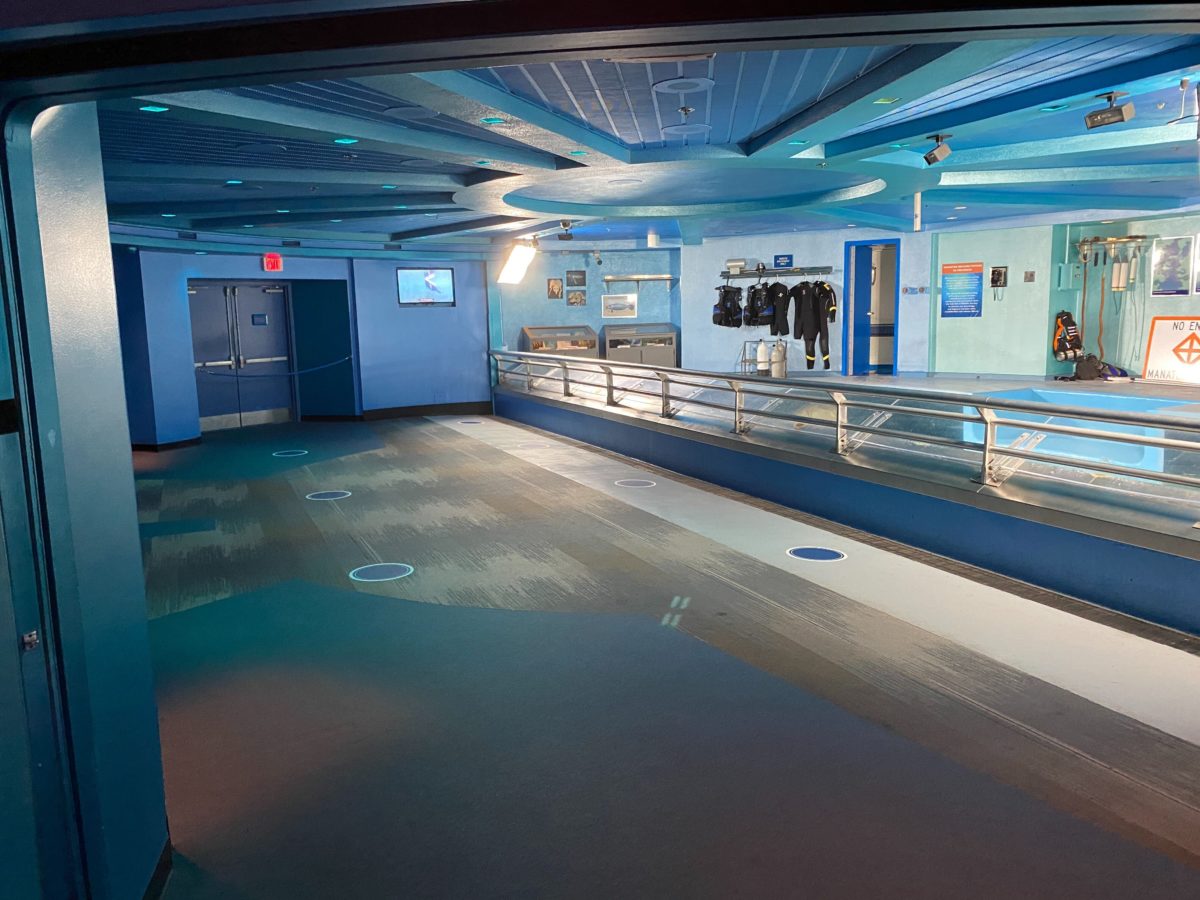 The manatee exhibit was also set up with social distancing markers, but no one was around when we visited.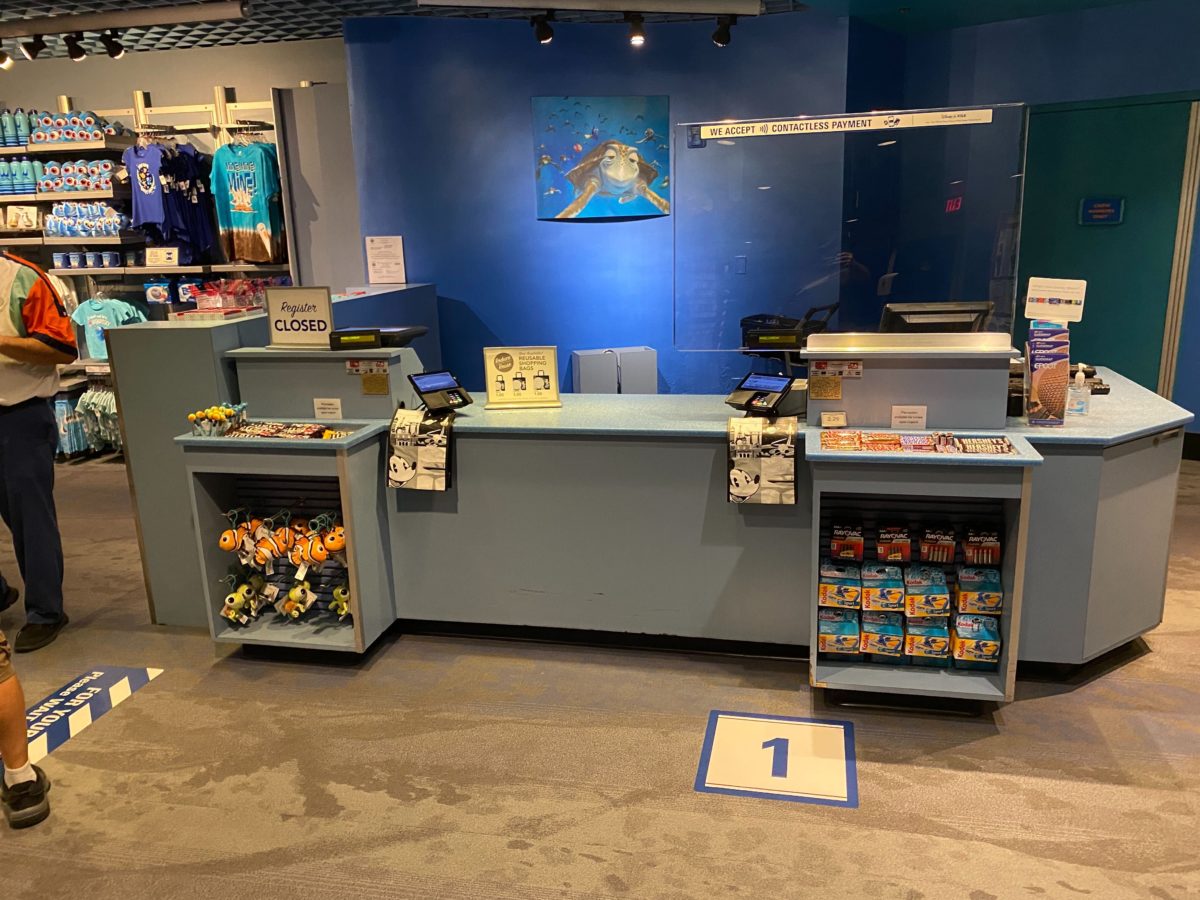 As you exit through the gift shop, there are more social distancing markers in place to make a queue, as well as plexiglass installed by one of the registers.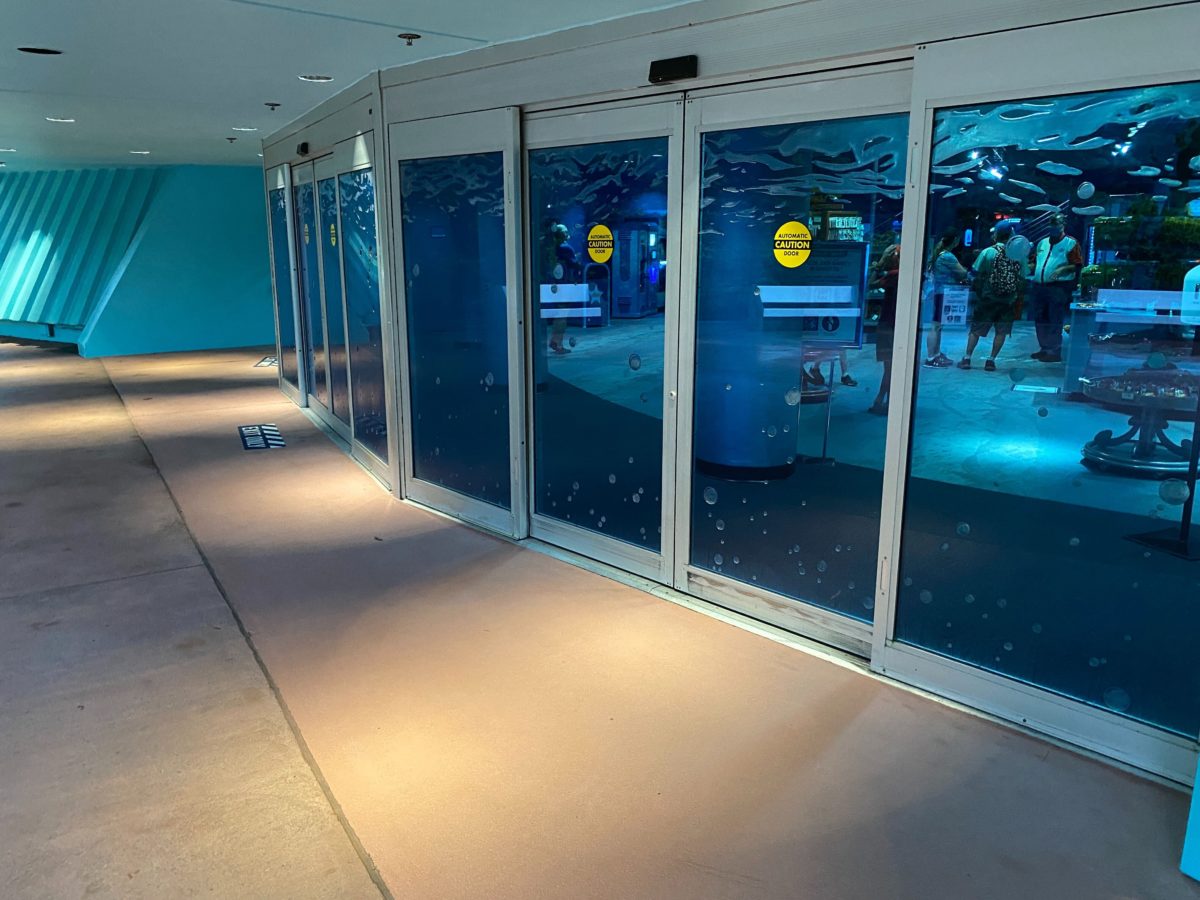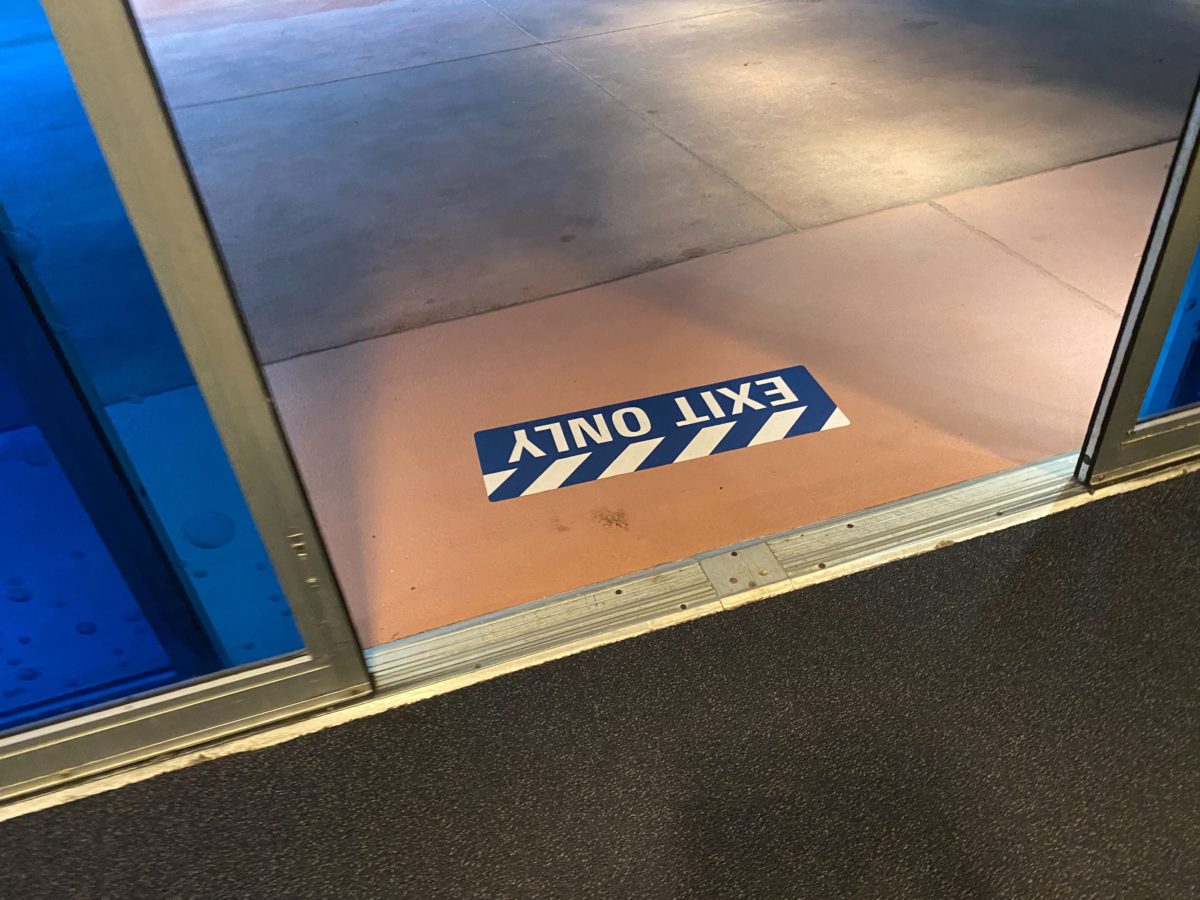 As you head out, some doors are designated as one way exits.
Will you be following Mr. Ray to explore the big blue world the next time you head to EPCOT? Let us know in the comments!