After the closure of EPCOT's Fountain View Starbucks, guests were wondering where they could get their daily dose of caffeine. Late last year, EPCOT opened the temporary "Traveler's Cafe" Starbucks on the Rose Walk near World Showcase. We caught a glimpse of the social distancing measures at this kiosk while visiting EPCOT during its reopening.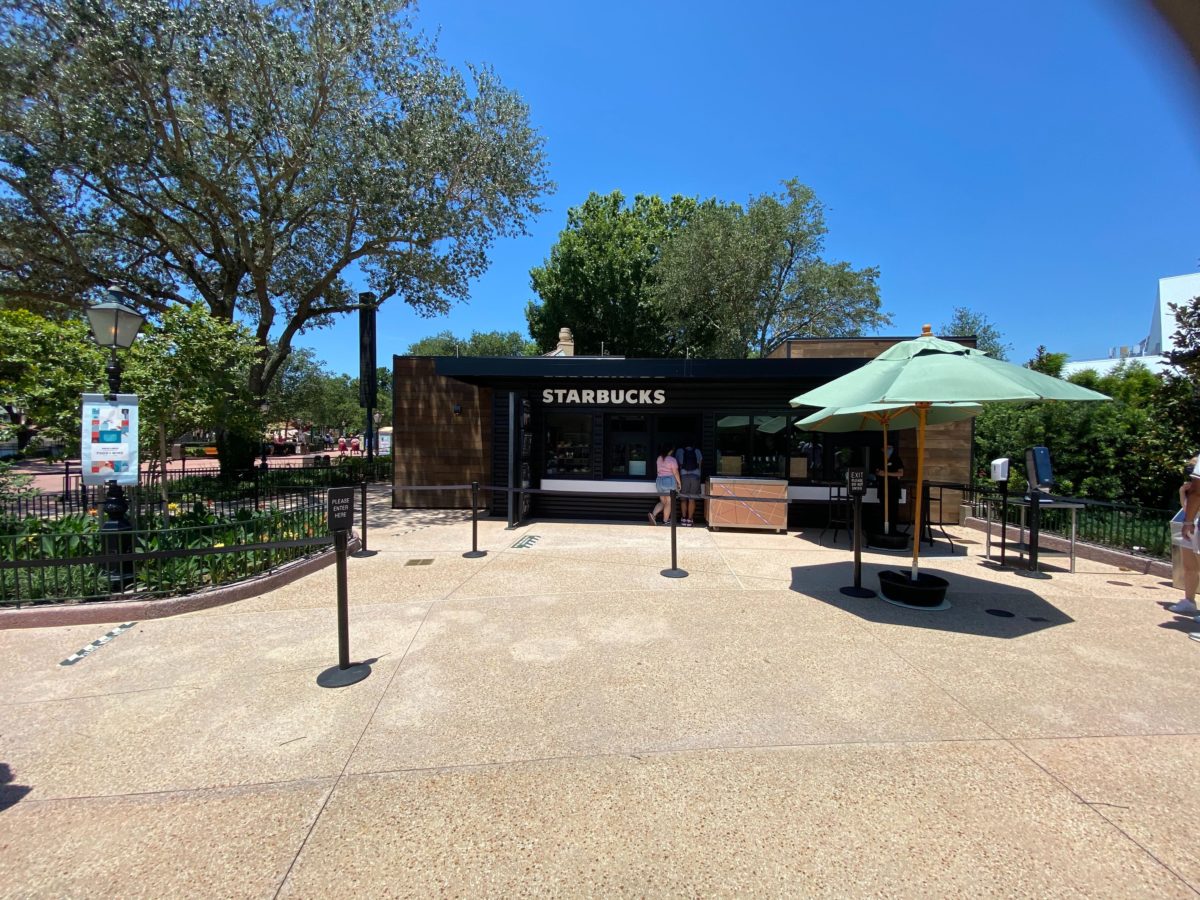 Social distancing markers circle the queue around a nearby planter.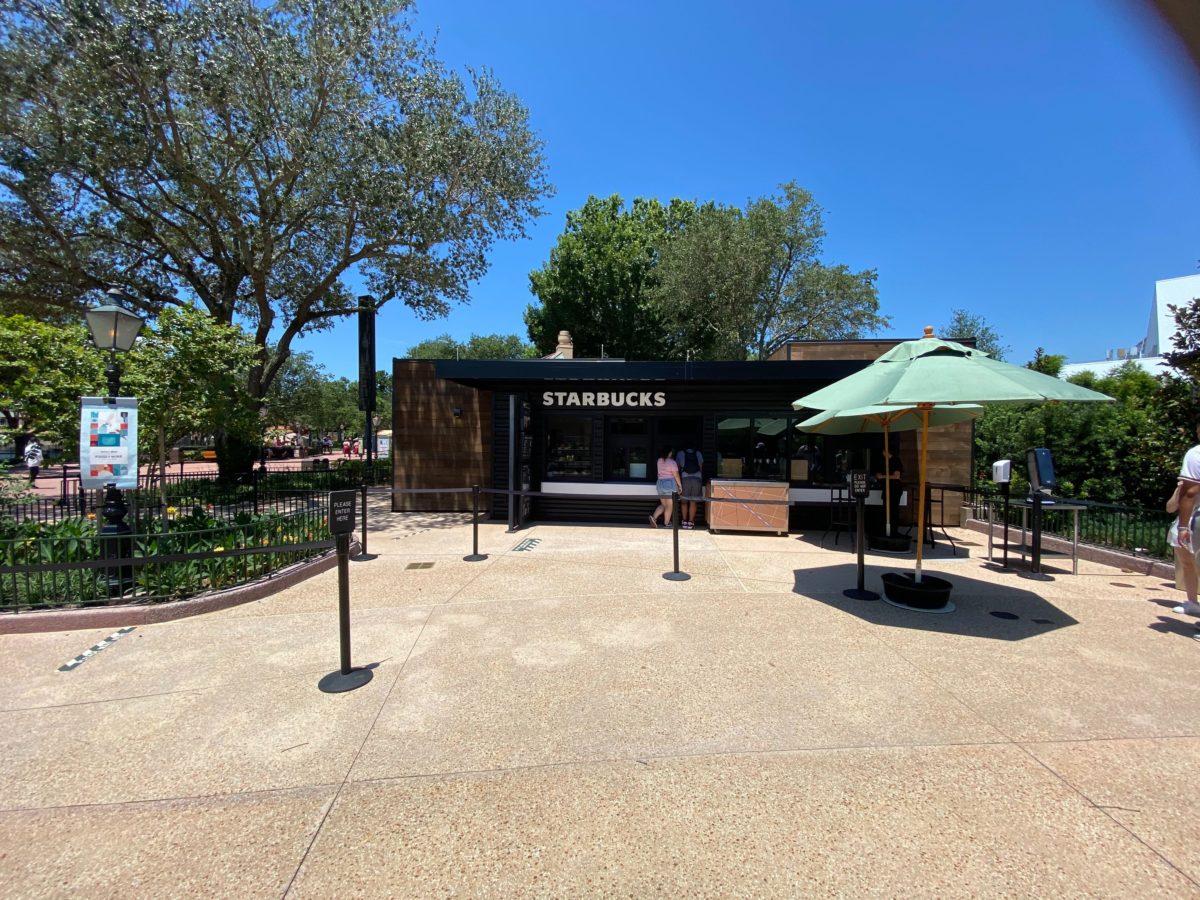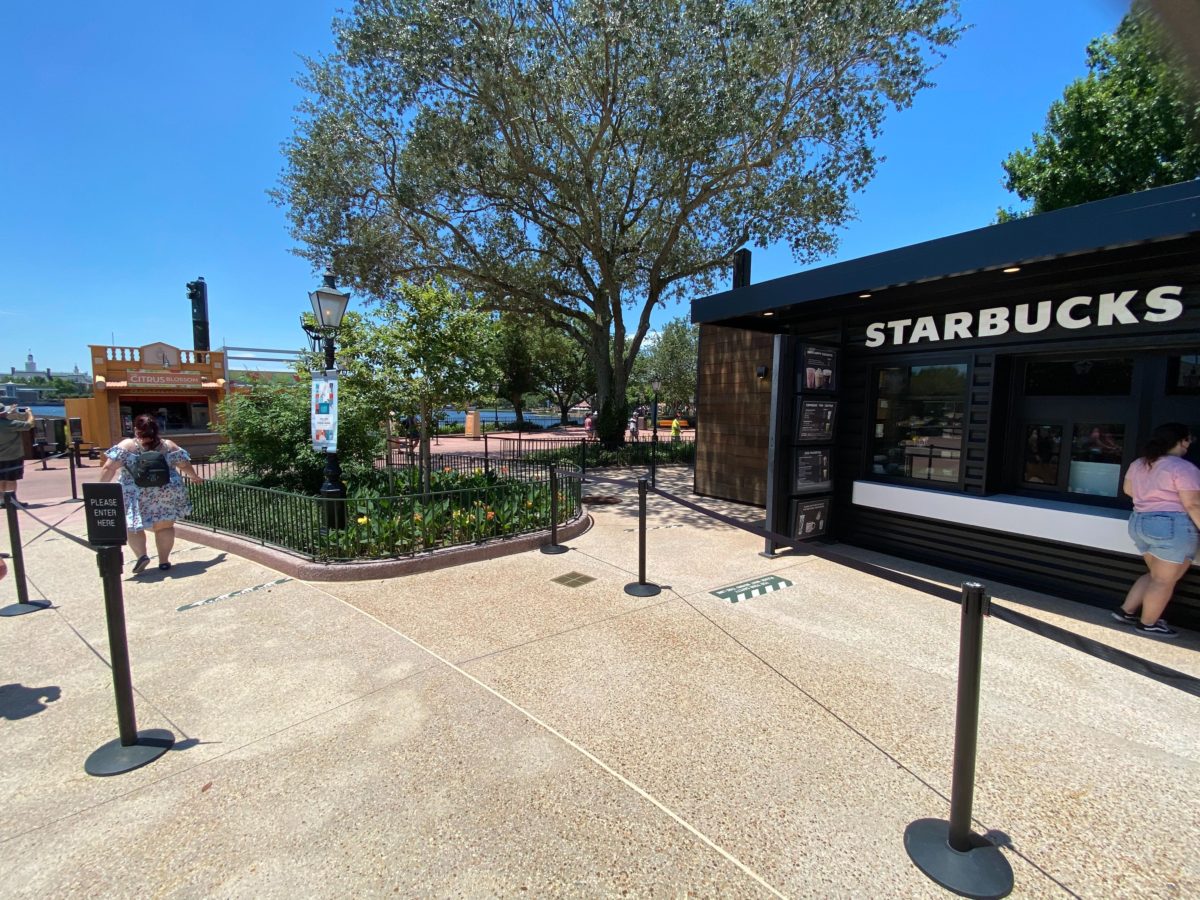 It's not a very long queue, at least when you consider Starbucks' popularity, but they are probably anticipating fewer people visiting the parks right now.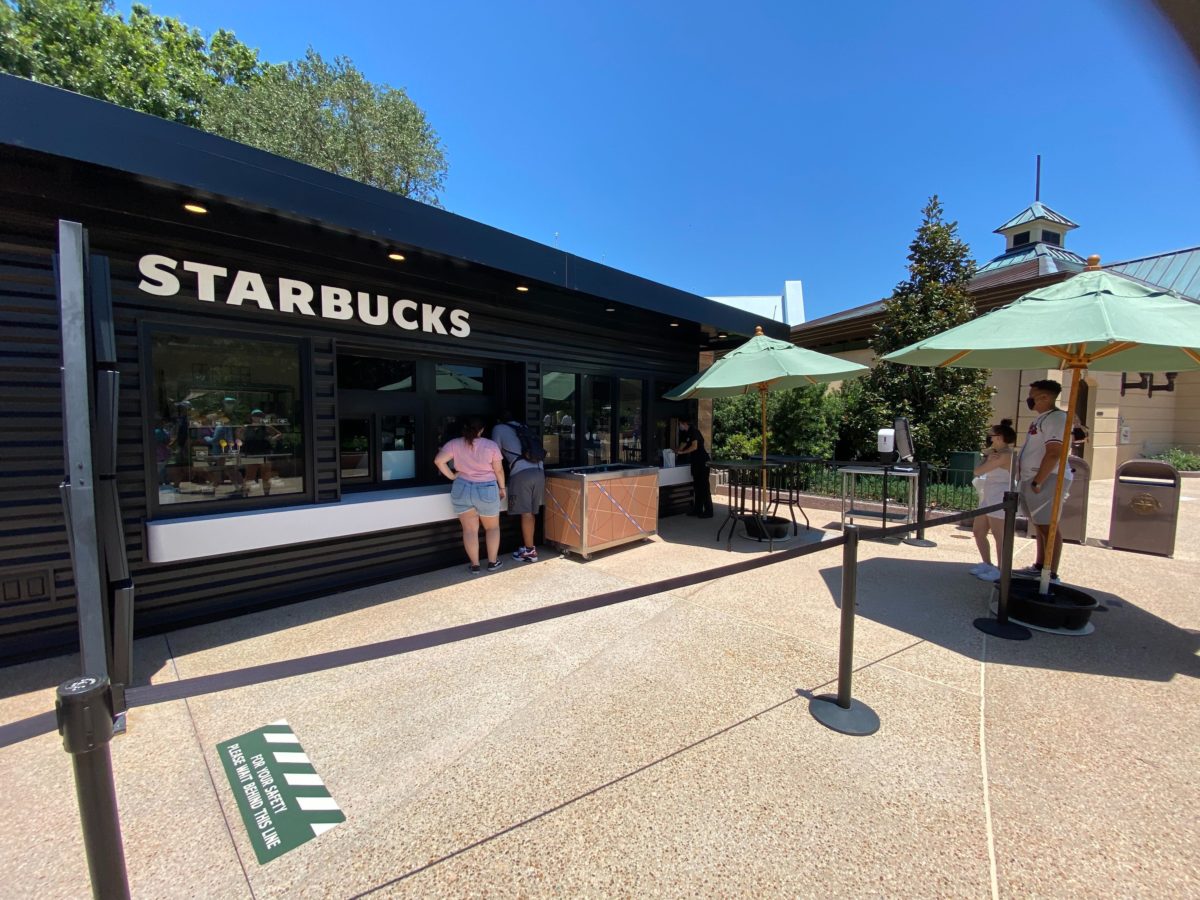 You can see hand sanitizer and napkins near the standing tables. None of the usual sweeteners and creamers are available outside, so make sure to indicate just how you'd like your coffee prepared while ordering.
How glad are you to see Starbucks is still in operation at EPCOT? We know we need that coffee sometimes when we're trying to ride every ride.