While the new "Feathered Friends in Flight" show at Disney's Animal Kingdom may soar with guests, it's ruffled some feathers with a major performers' union.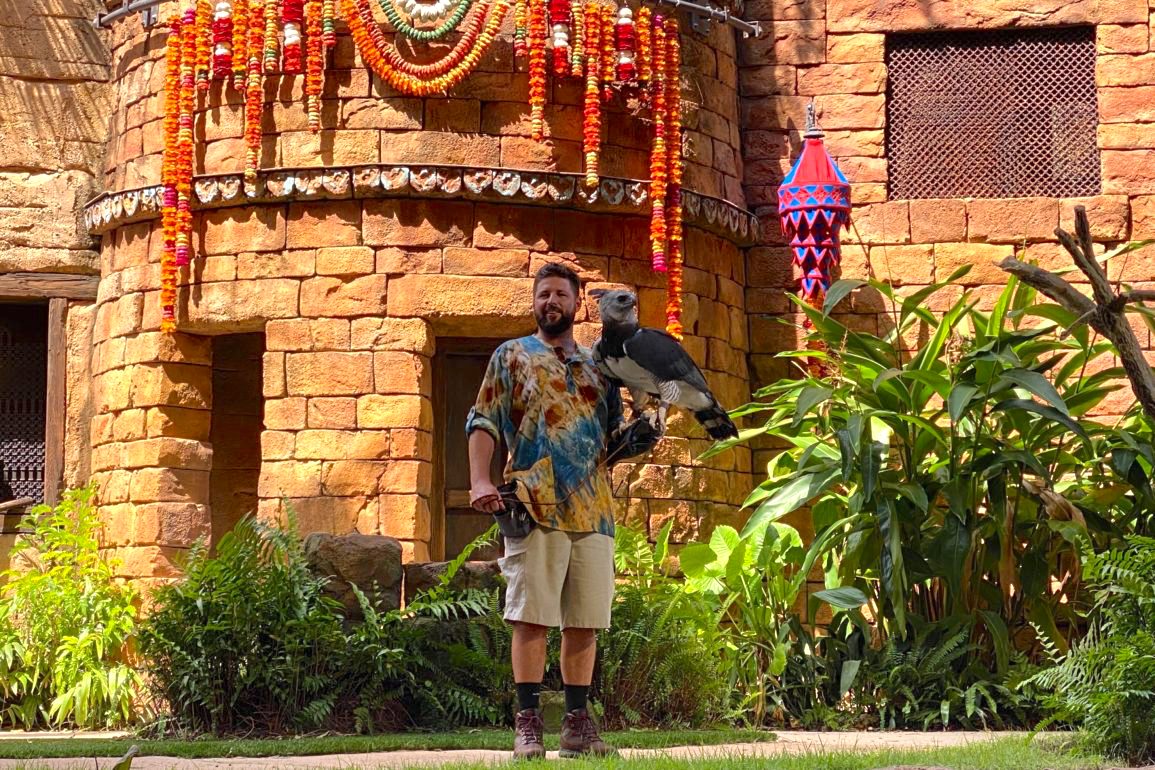 The bird show, which debuted with the reopening of the park, replaces "Up! A Great Bird Adventure," featuring characters from the 2009 Disney/Pixar film. According to Deadline's Greg Evans, the show was reportedly created due to Disney's dispute with the Actors' Equity Association, which represents performers in the resort's stage shows, including the performers who played Russell, Dug, and Wilderness Explorer Troop Leader Jones in the previous show. The show was hosted by Cast Members announced as "animal behavior specialists." With the new show, only the specialists appear.
Actors' Equity's Communications Director Brandon Lorenz said in a statement: "Did Walt Disney World also buy the FastPass for union busting when it reopened the parks? It is deeply disappointing that Disney has locked performers out, after Walt Disney World refused to allow masks and testing for performers, a lower safety standard than so many other park workers." Disney has not responded to these comments.
Equity has recommended that union members not take jobs with Walt Disney World unless they're allowed to wear masks while performing, or until COVID-19 testing is implemented by the company. The union has filed a grievance with Disney, and negotiations between the parties are expected to begin this week. In an earlier statement to Deadline, a Disney spokesperson said, "Seven unions signed agreements to have their employees return to work, the Actors' Equity rejected our safety protocols and have not made themselves available to continue negotiations, which is unfortunate. We are exercising our right to open without Equity performers."
The Feathered Friends in Flight show continues to run at Disney's Animal Kingdom, with showings displayed on the former UP!-themed show times board. Signage has not been updated throughout the theater. You can watch the full show in our YouTube video below:
Keep reading WDWNT for continuing coverage of this ongoing story.