It may have been less a week ago that we reported on the additional track being added for Universal's Islands of Adventure still-to-be announced Jurassic Park roller coaster, "Velocicoaster," but in that week much work has been done.
For this update, we're going to be skipping covering the lagoon area as little progress has been made and instead head around to The Burger Digs so we can check out the rock work, show building, and that new watchtower!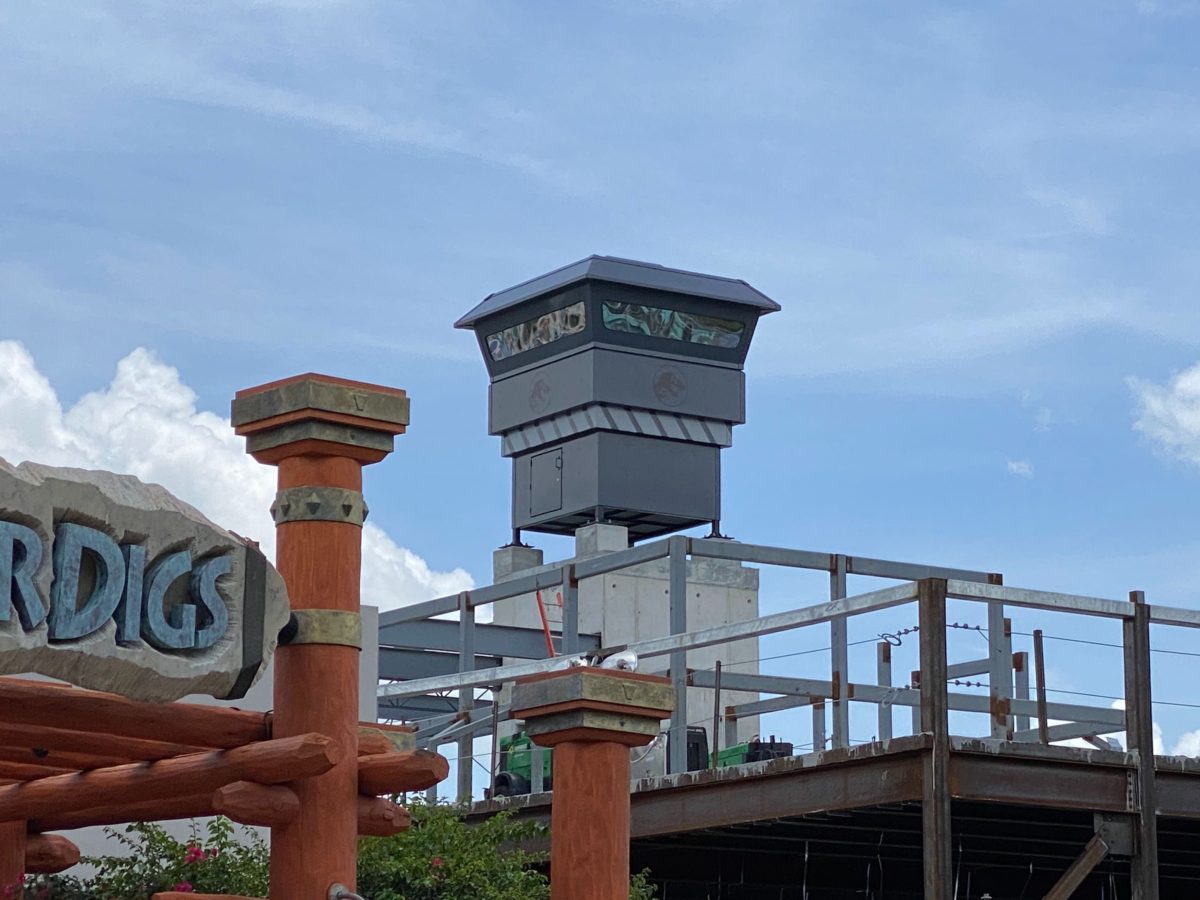 The first stop is the newly added watchtower, which will be one of the taller elements of the coaster.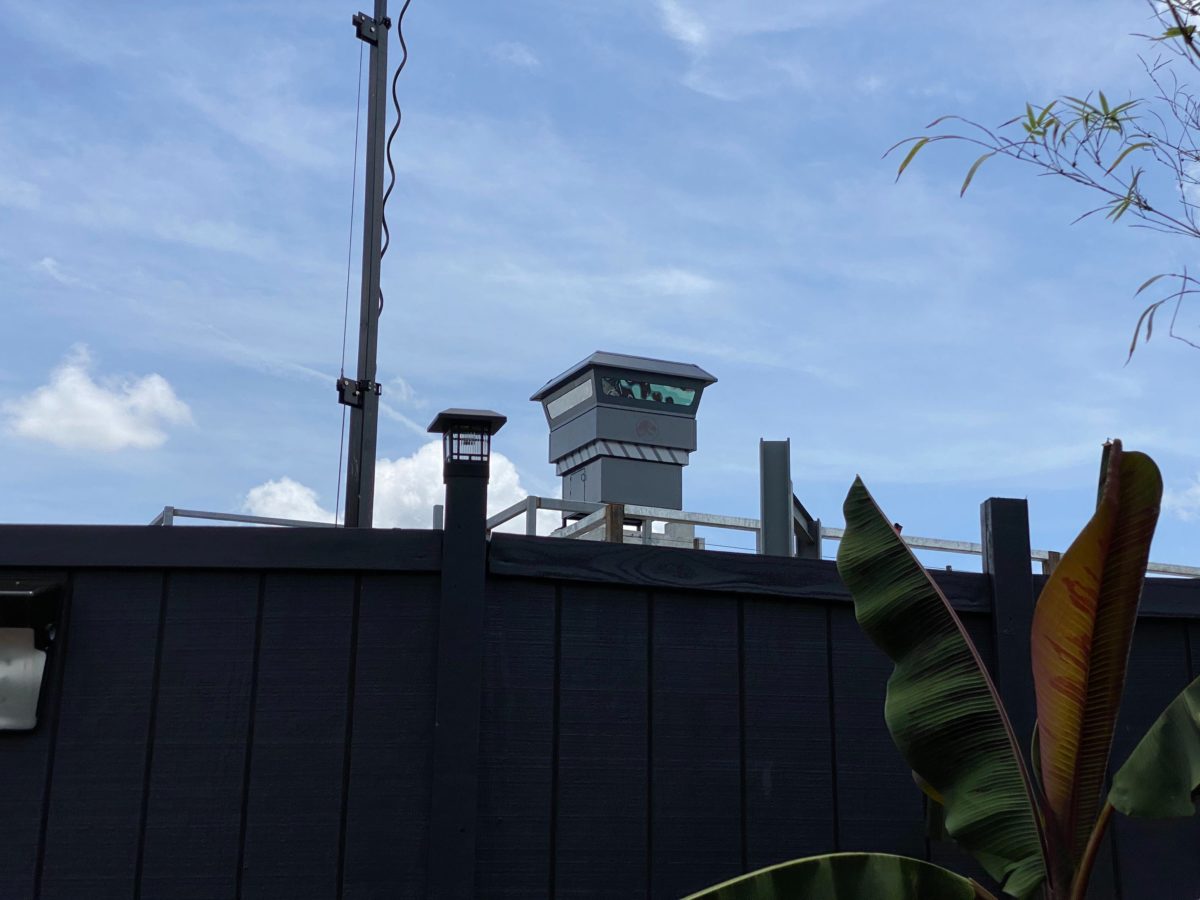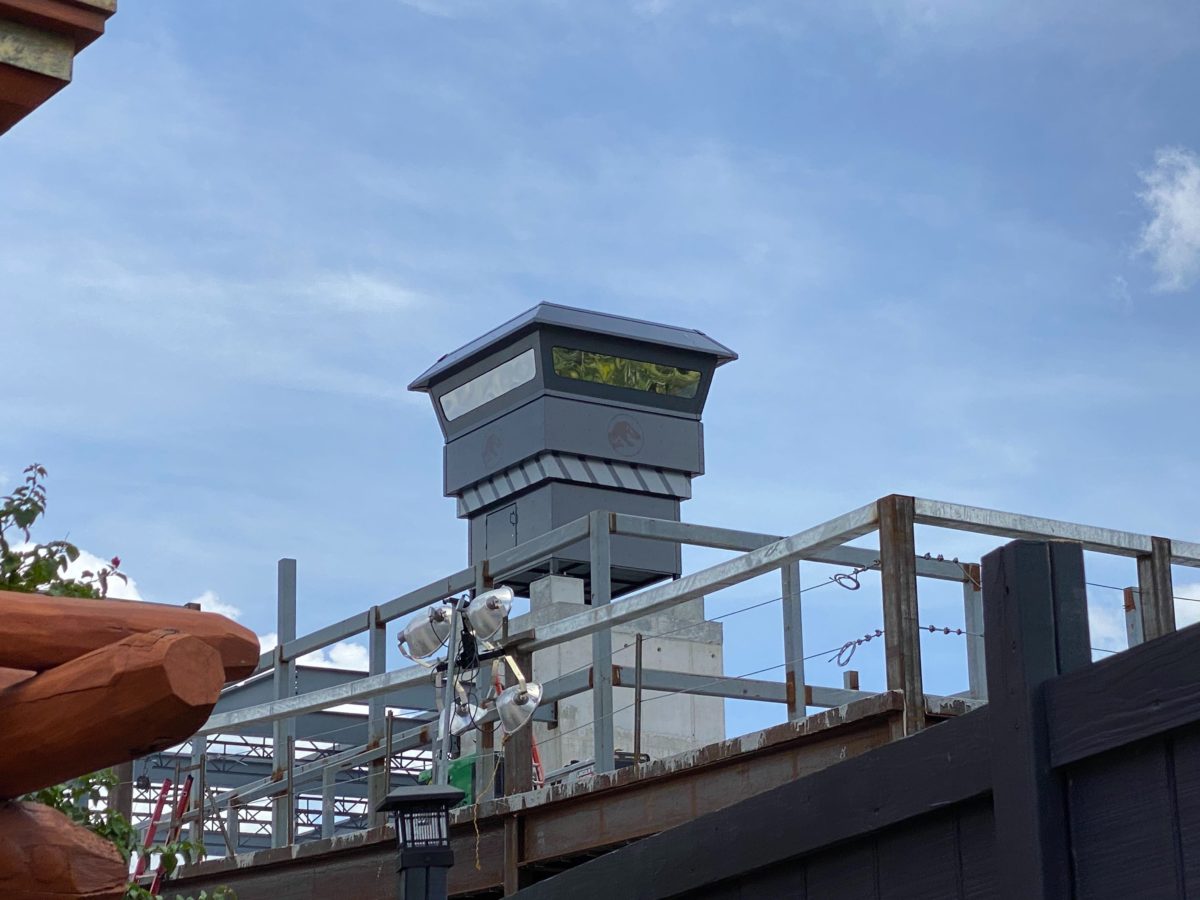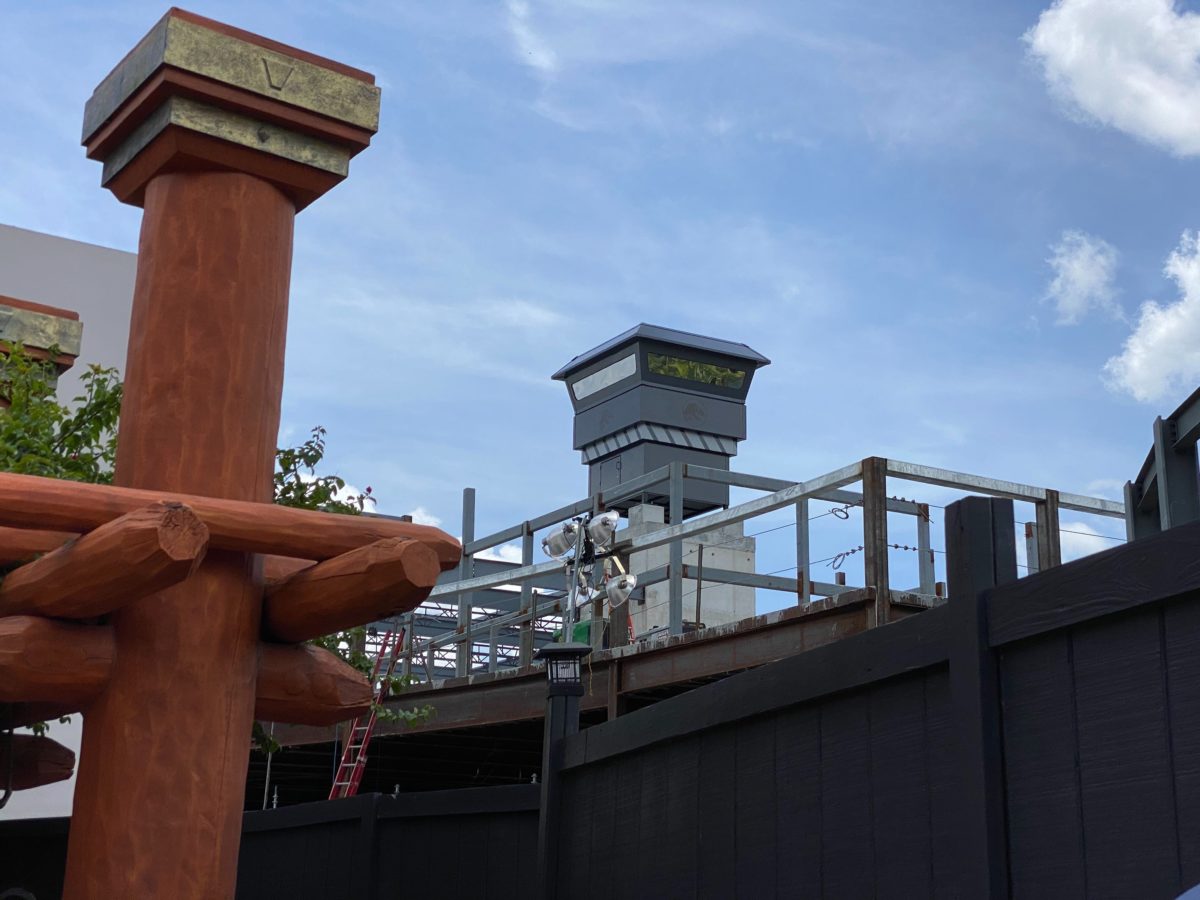 From here we can see the base of the tower is still plain concrete (we suspect this will be covered, we also believe this is the tower for the elevator).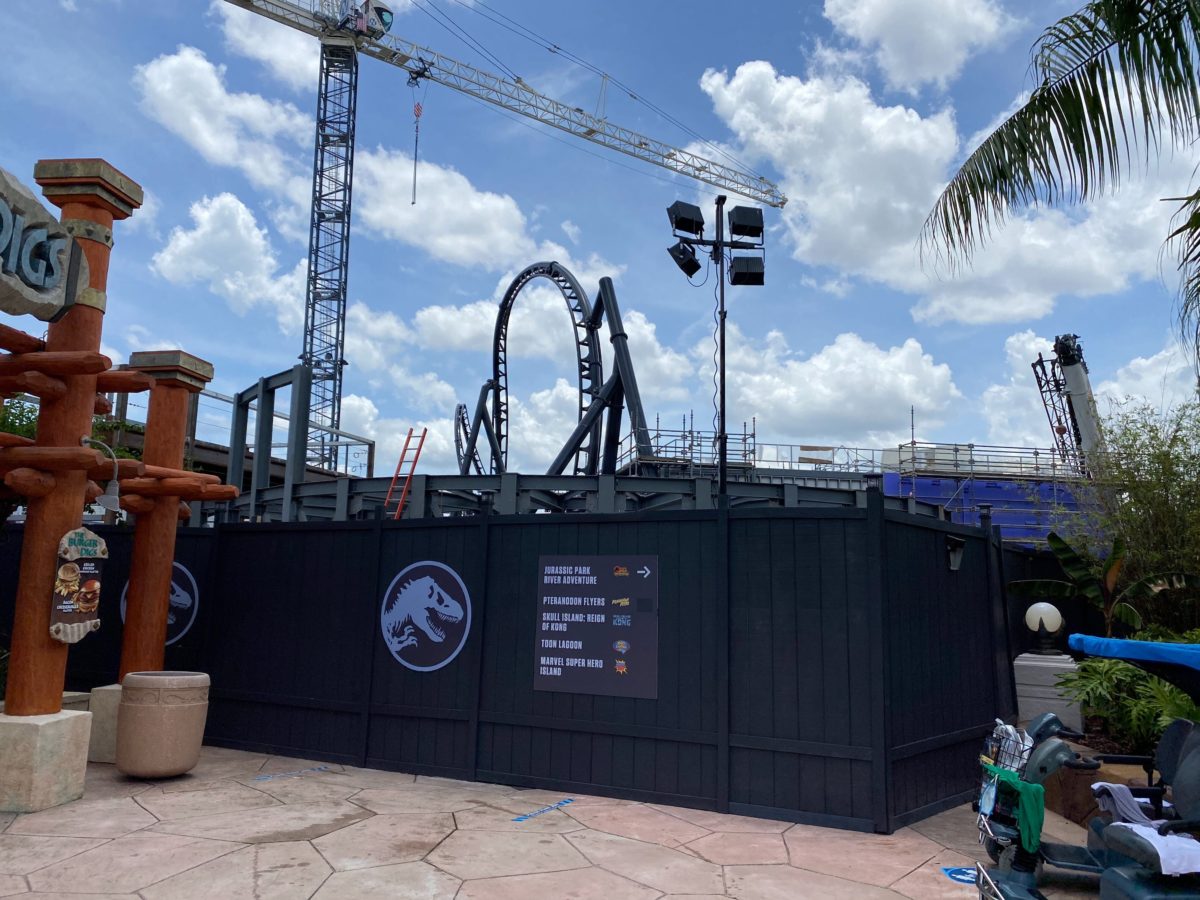 Moving away from the watchtower, we get an overview of the construction site and it seems that the supports that went up to help enclose this section of the track have come right along. Last time we saw these, they were just vertical beams. Now, everything's being connected.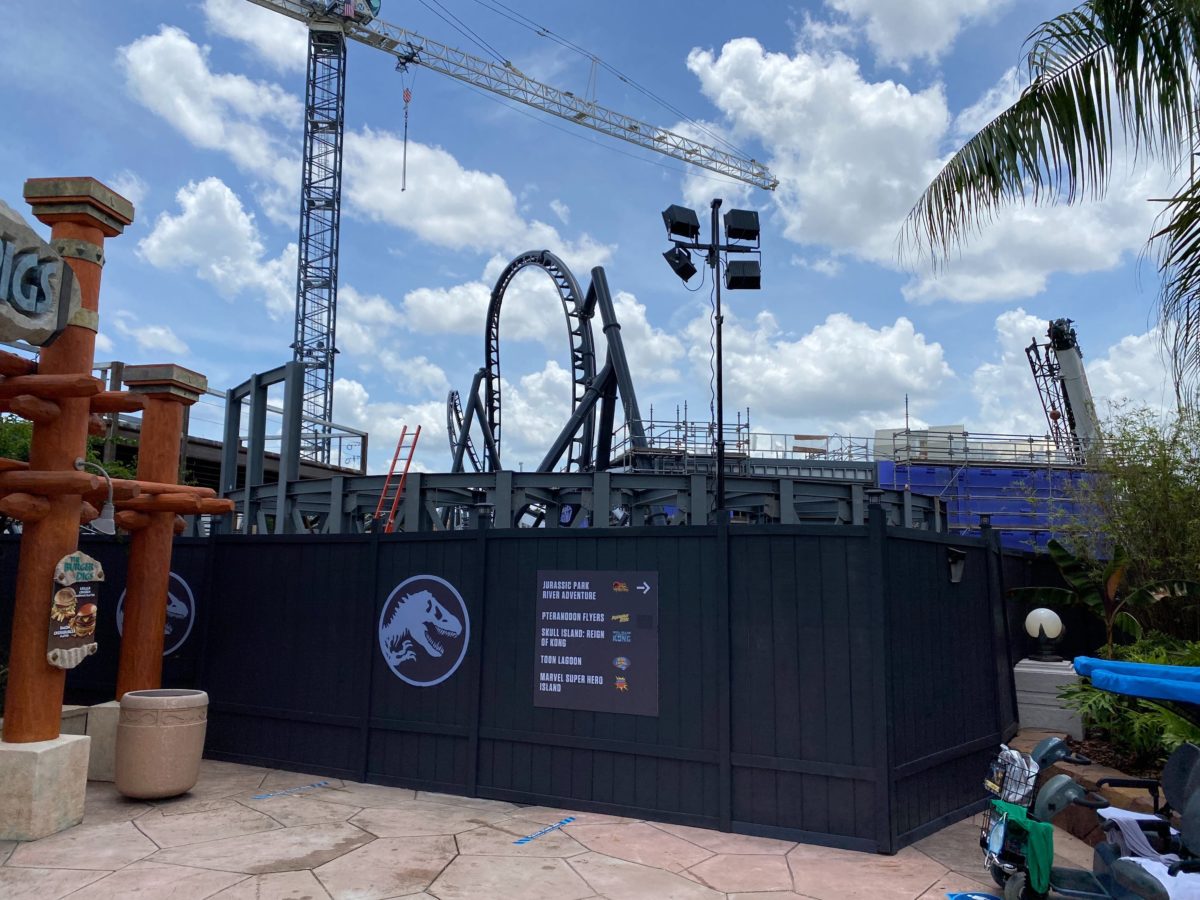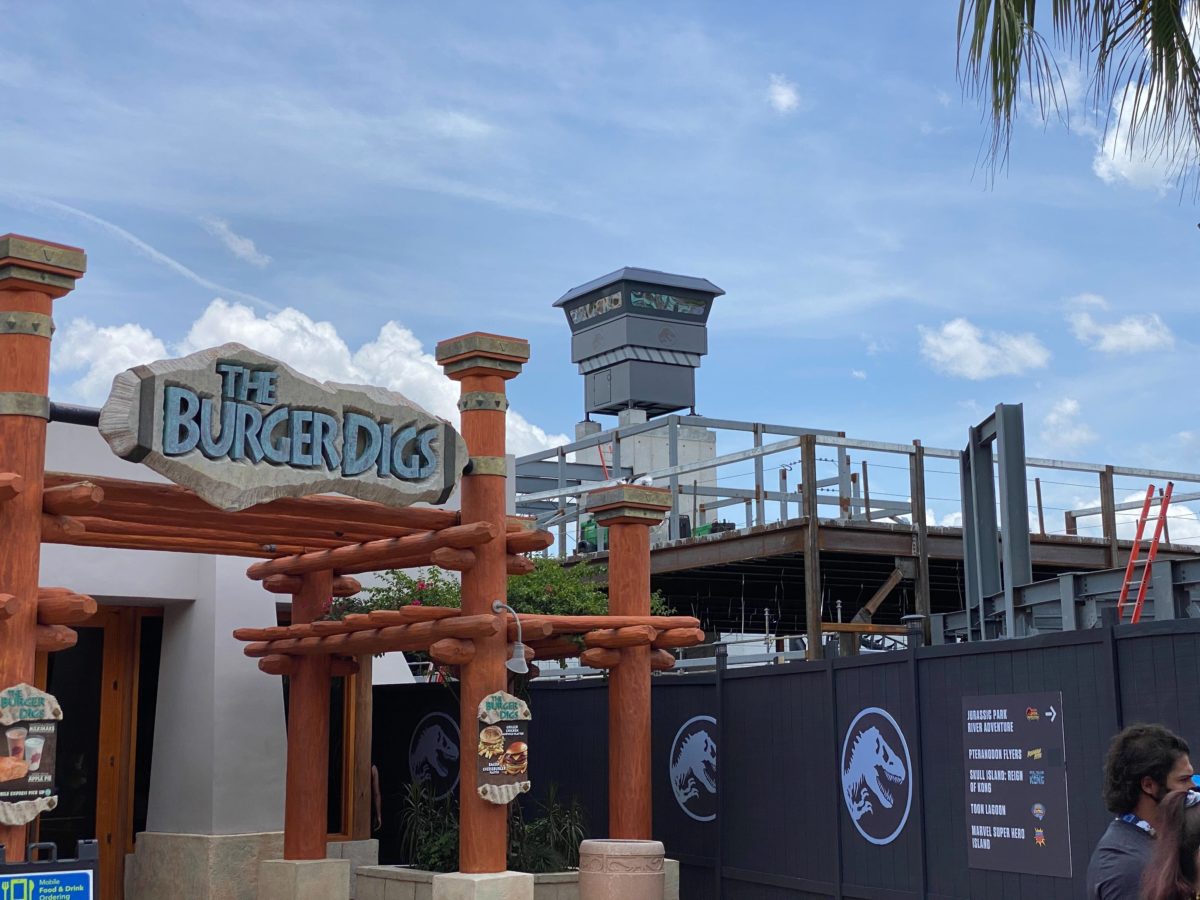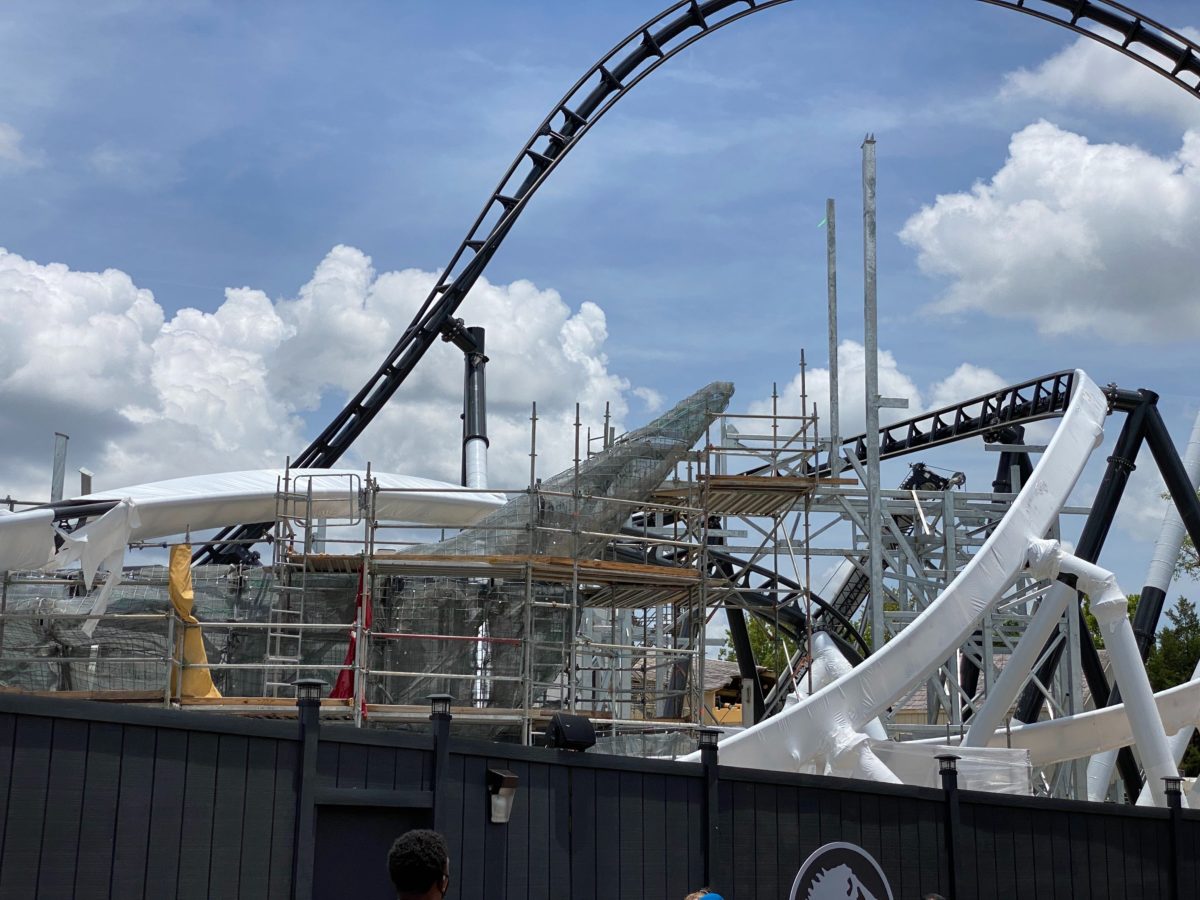 From here, we can see that even more pieces of track have started to get wrapped in the protective white plastic covering.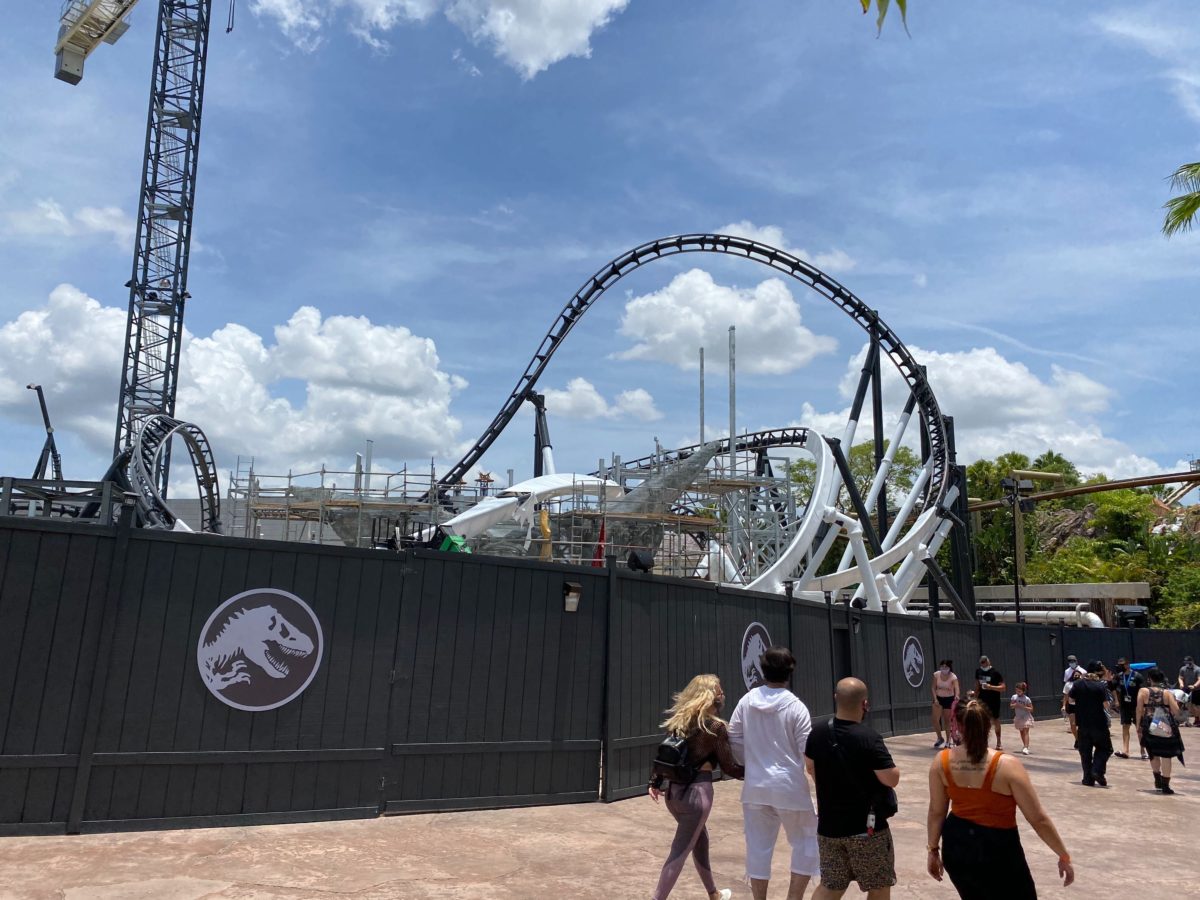 It also seems the rock work area has started to get more attention recently, and the construction seems to be going vertical with the addition of those steal beams and wooden platforms.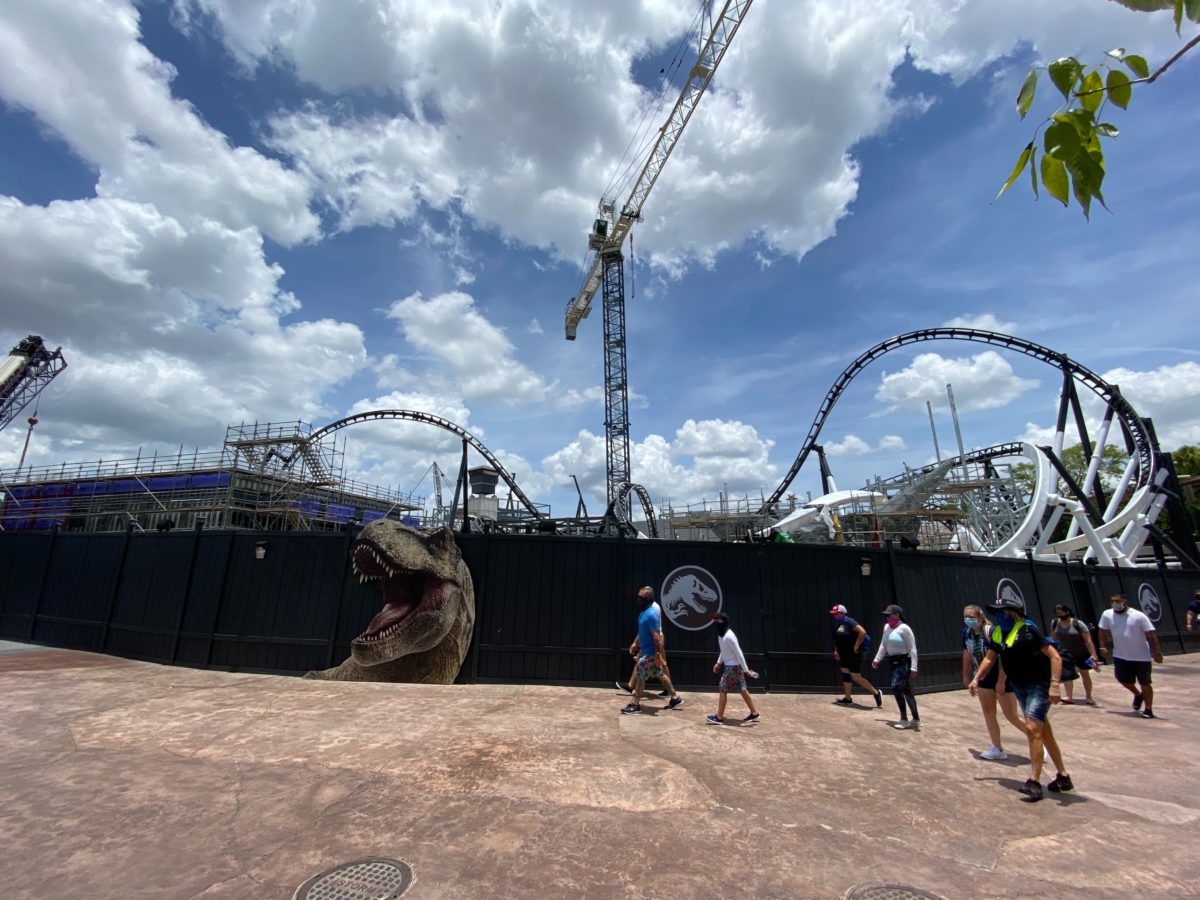 One day, we'll be whizzing by on this track at an estimated 70 miles per hour.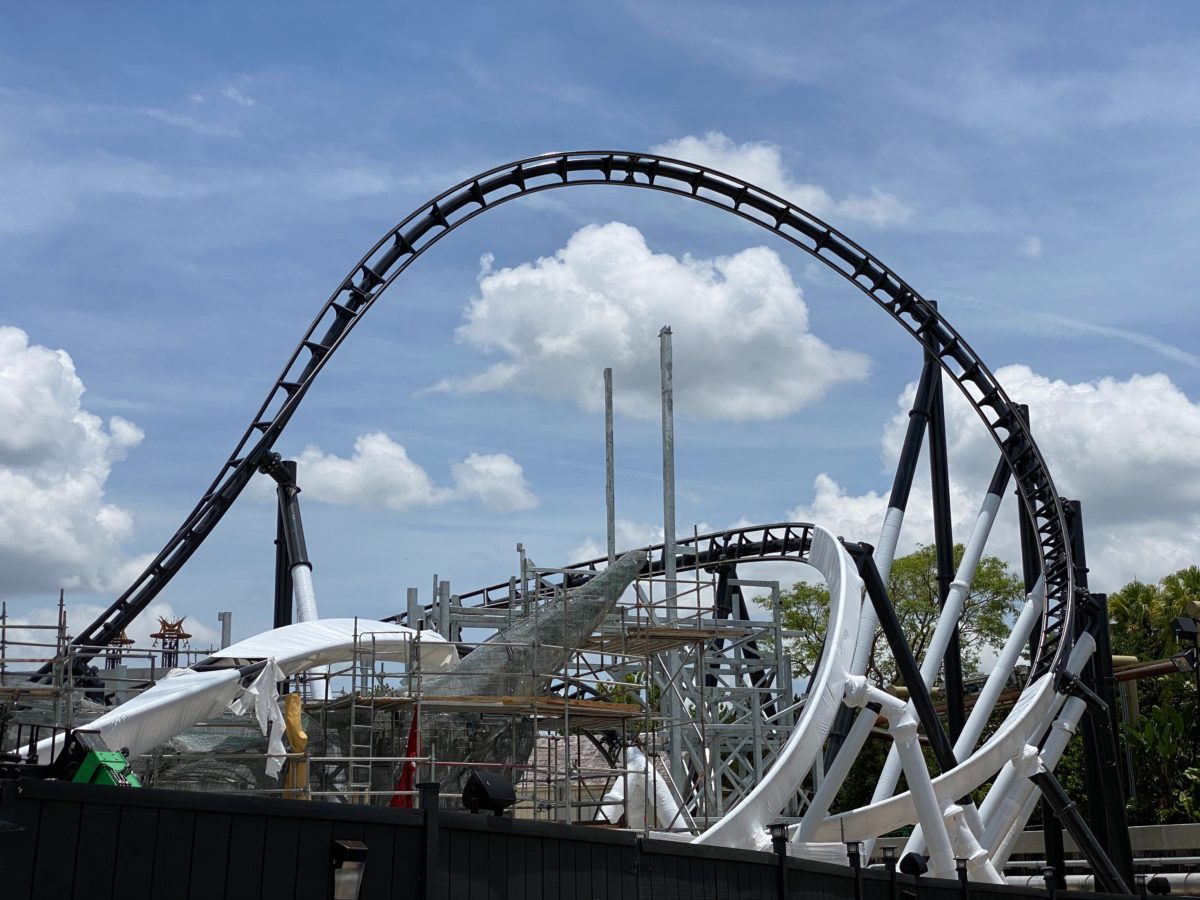 Taking a closer look at the rock work area, it seems that our dreams of this shape taking the form of a dinosaur may be just that, a dream.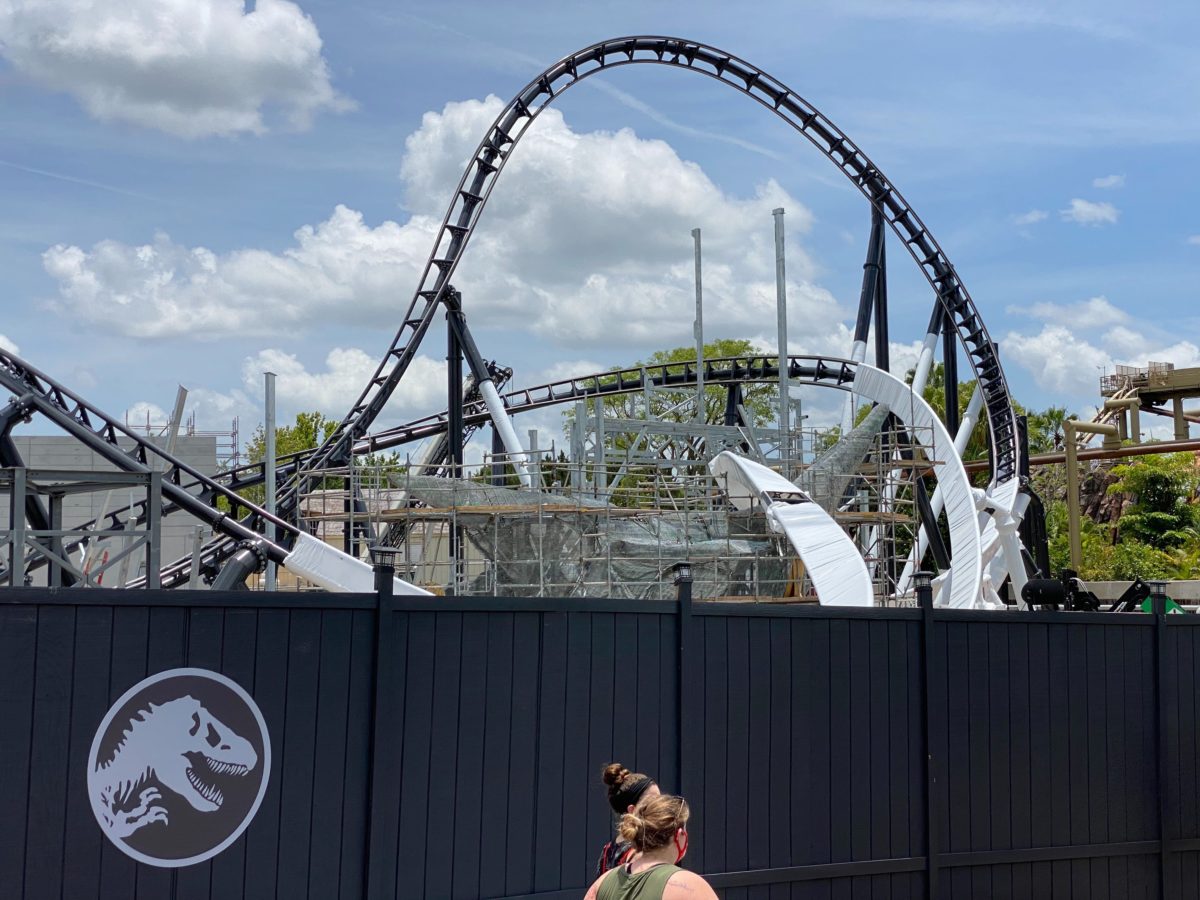 It is interesting to note that it seems a piece of track will be moving right through this formation, whatever it ends up becoming.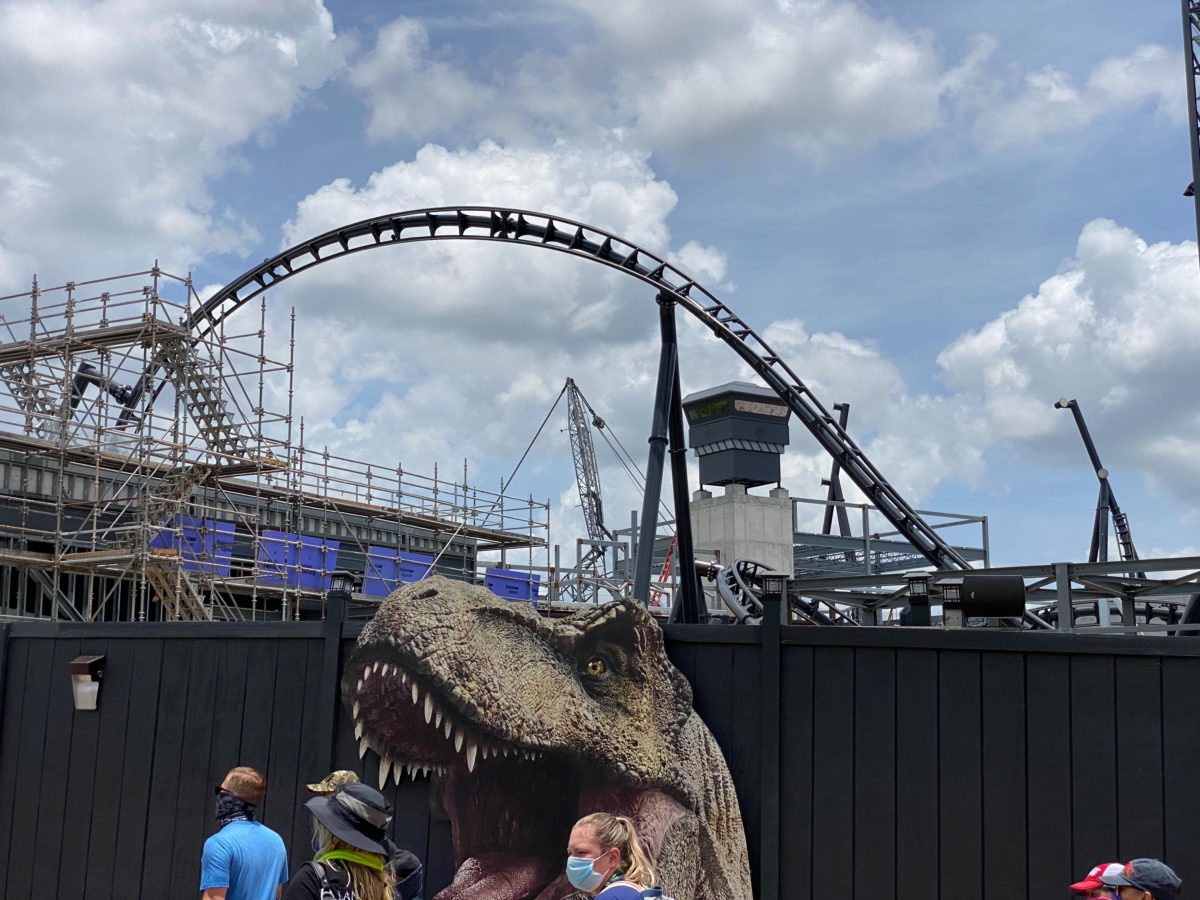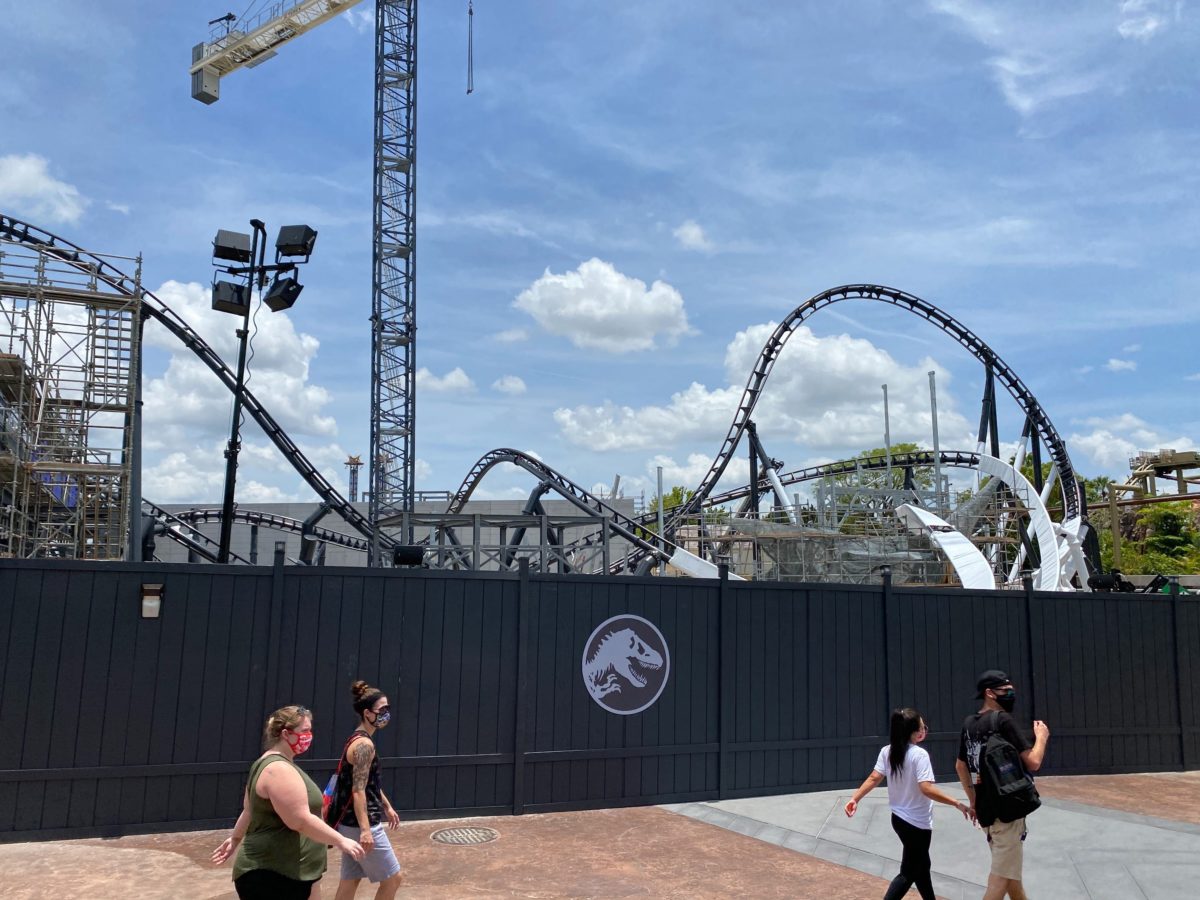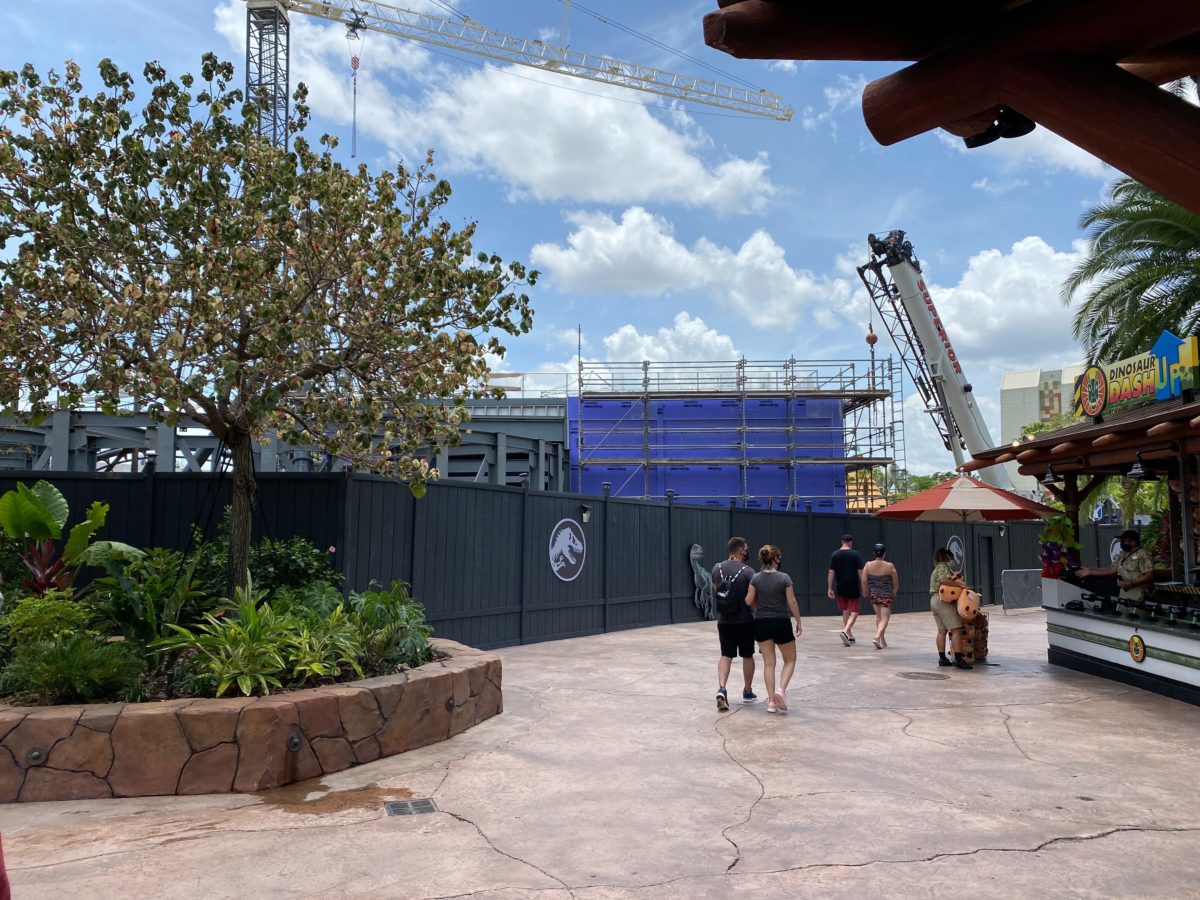 Moving over to the show building area, things are quickly getting enclosed.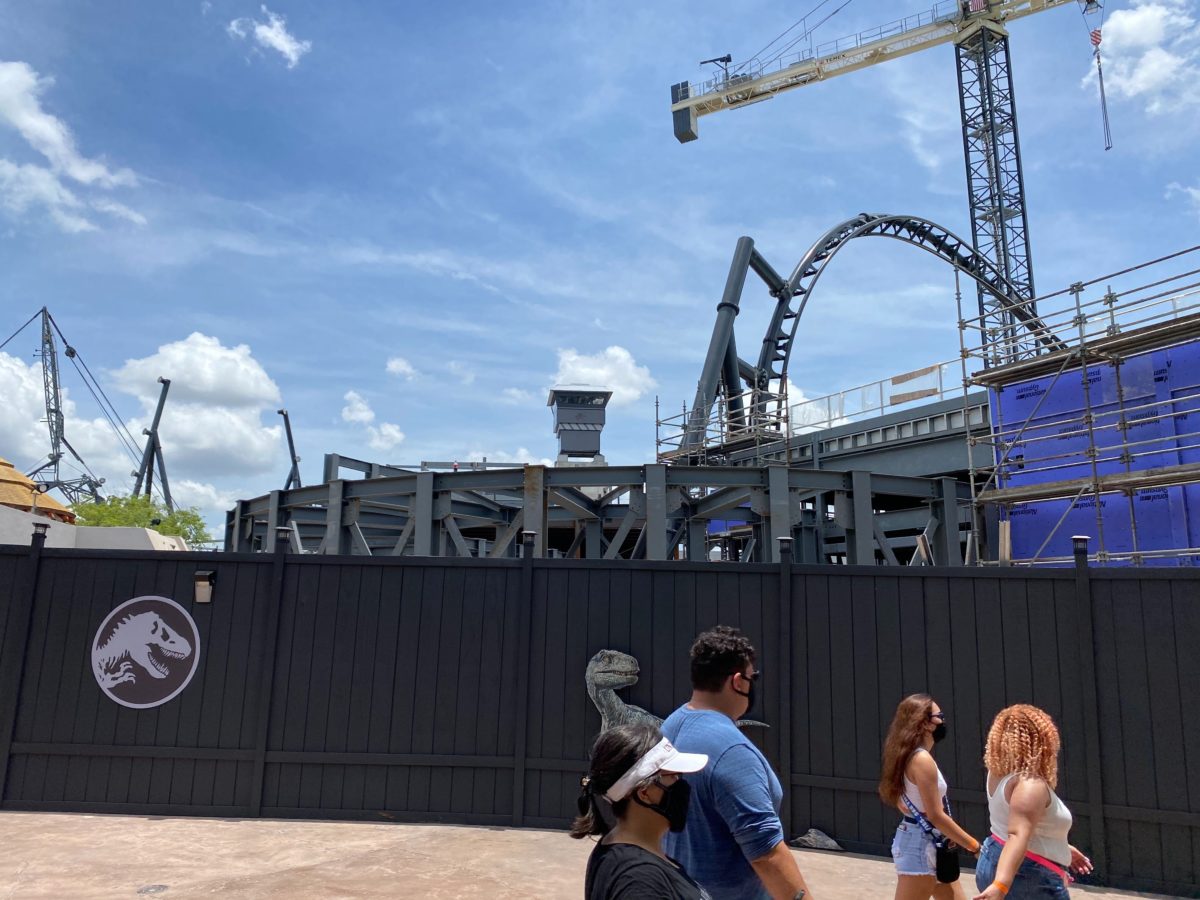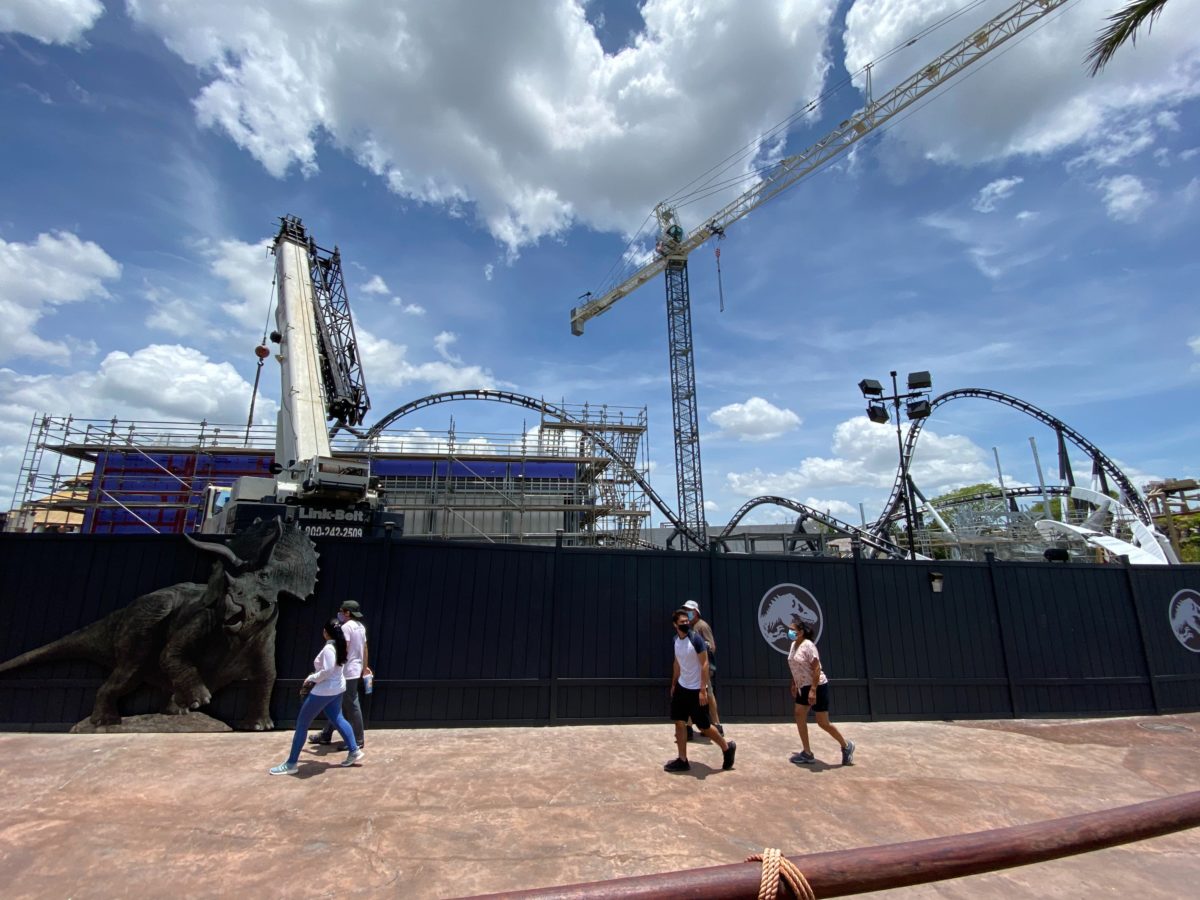 It seems that the show building is beginning to get covered up, slowly, by insulation thus hiding the metal framework underneath.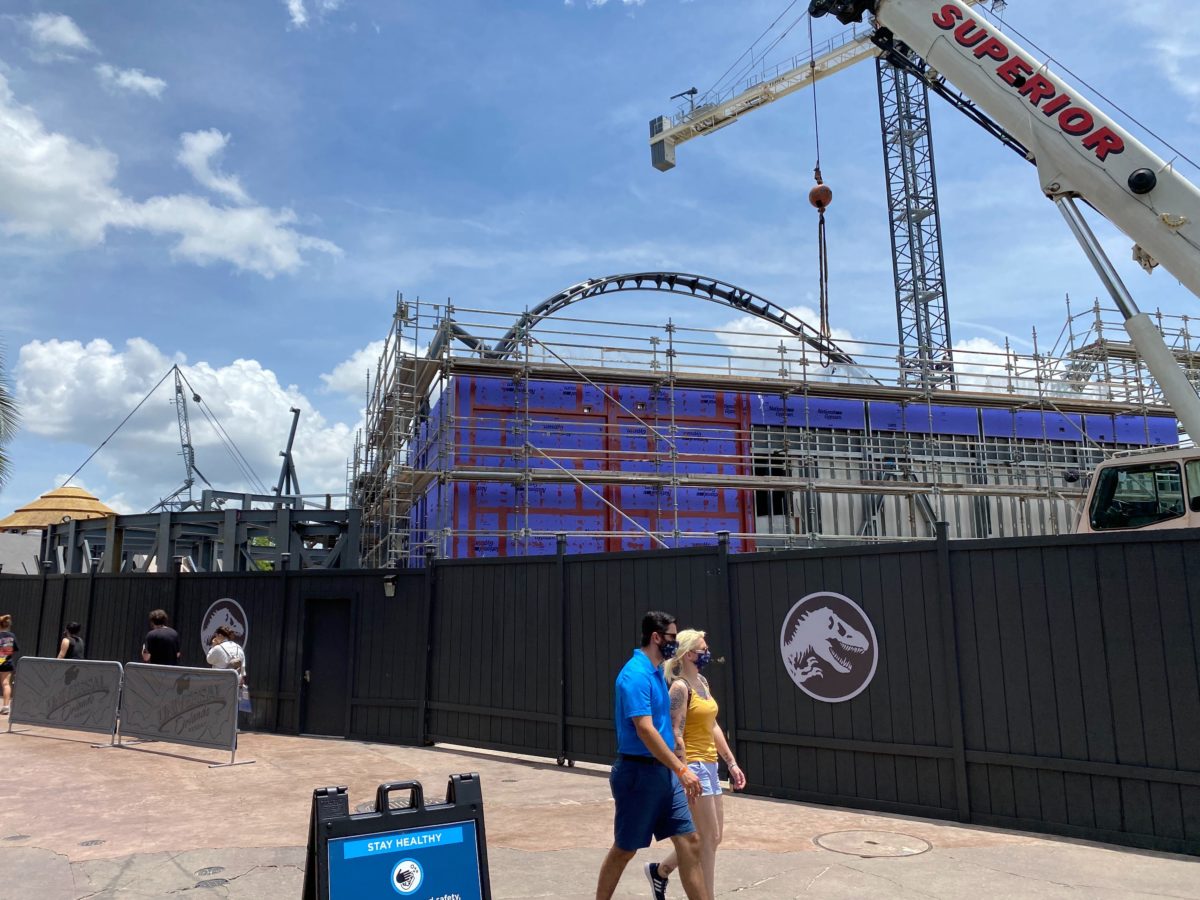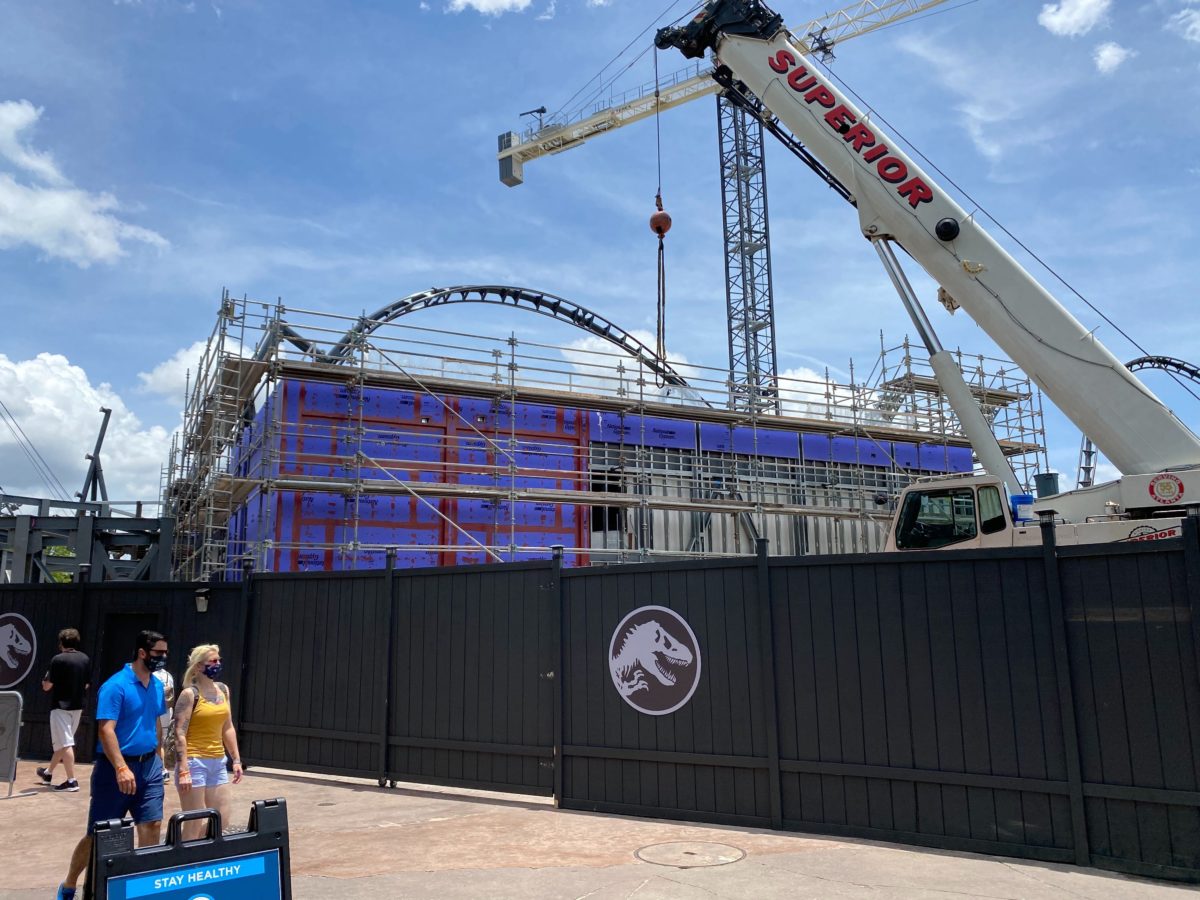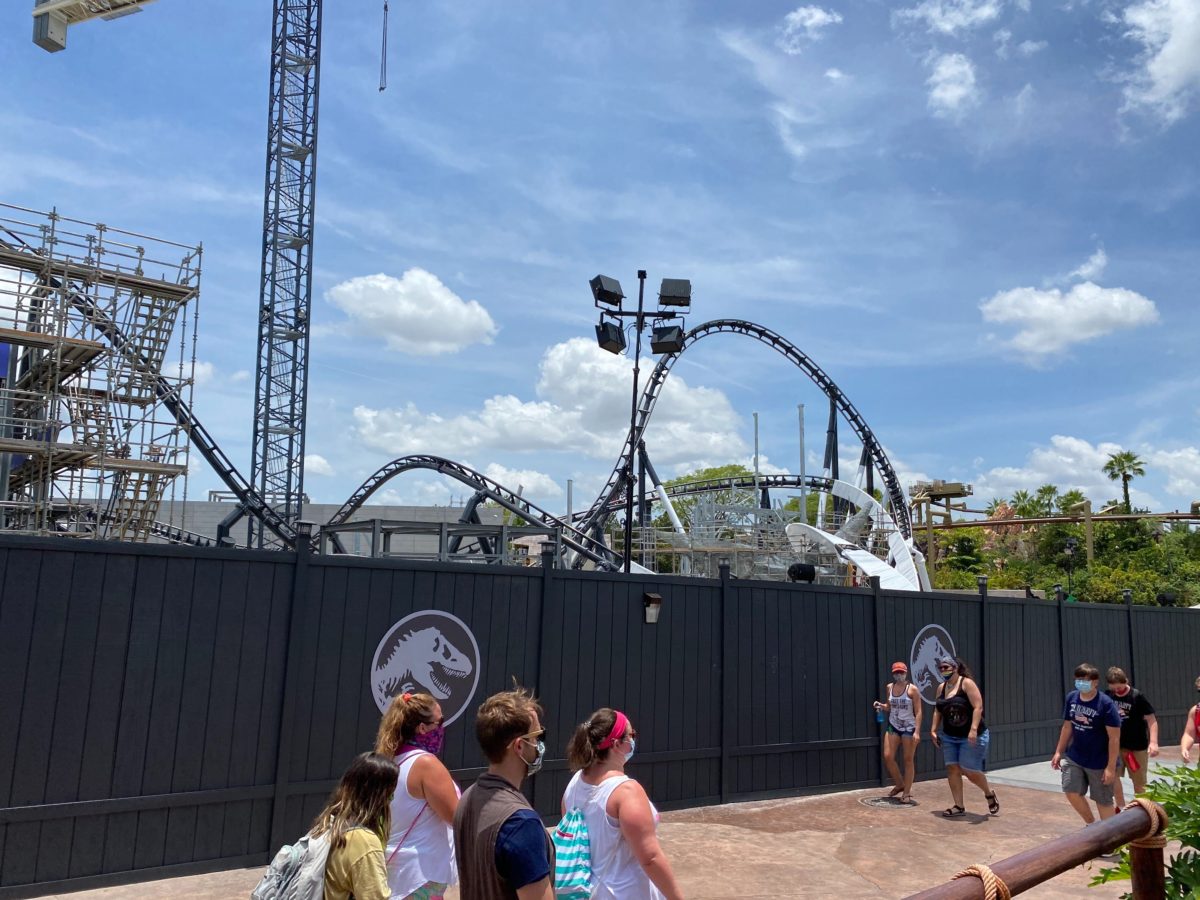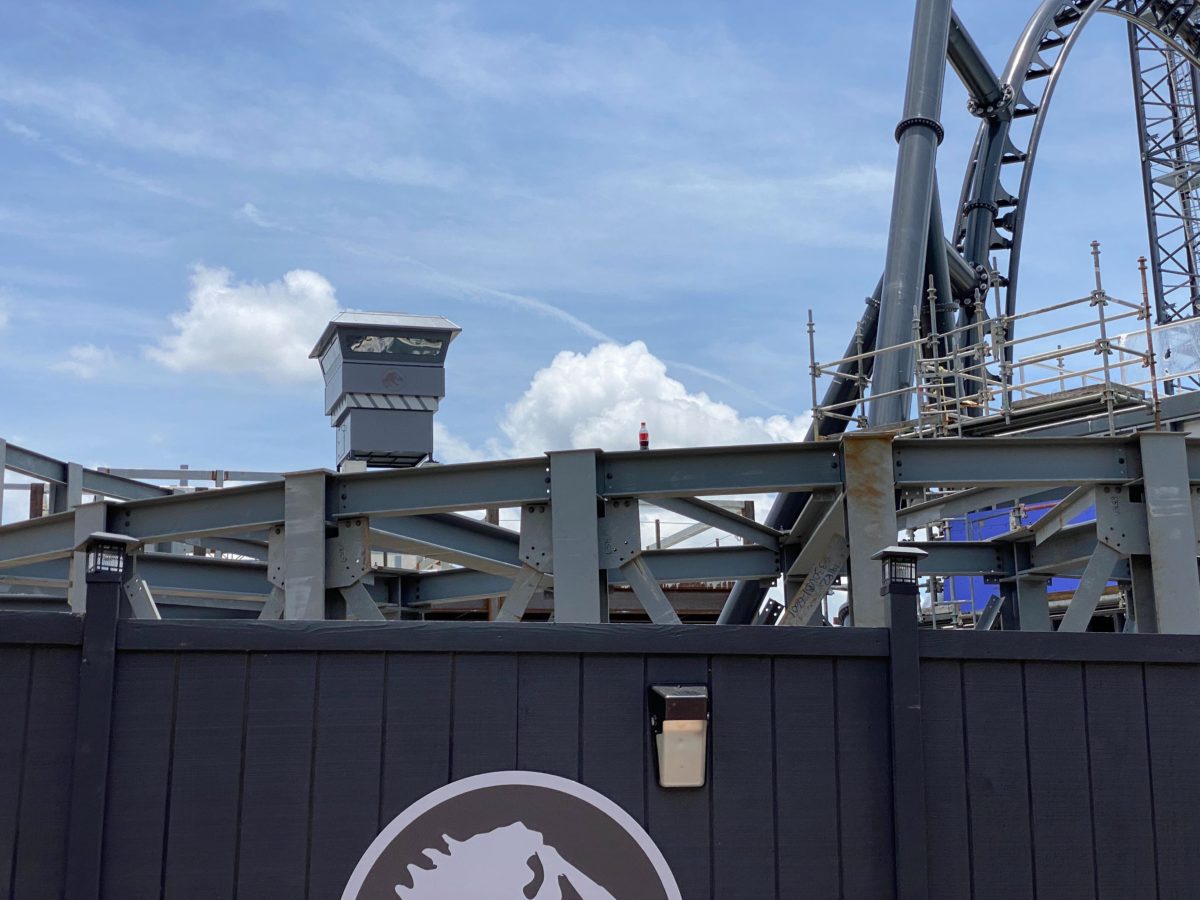 At least the worker left behind a bottle of Coke and not a Barbasol can like Dennis Nedry.
It seems the "Velocicoaster" has made some positive progress this week and we're excited to watch as the show building and rock area continues to grow in front of our eyes.
Of course, if the pictures aren't enough for you, check out our video below as we filmed a walk-through of the coaster construction!
Want even more Universal Studios news? Check out our newest website, Universal Parks News Today, for all the latest updates on Universal Parks across the globe! And follow us on social via our YouTube channel, plus Twitter, Instagram, and Facebook.