In case you haven't been following along, yesterday Jose Carioca of The Three Caballeros took a bit of a fall on the Gran Fiesta Tour in EPCOT's Mexico Pavilion. After guests noticed, the ride was temporarily closed while Cast Members figured out a quick fix. Within a few hours, the Jose animatronic had been covered up with various props and flowers.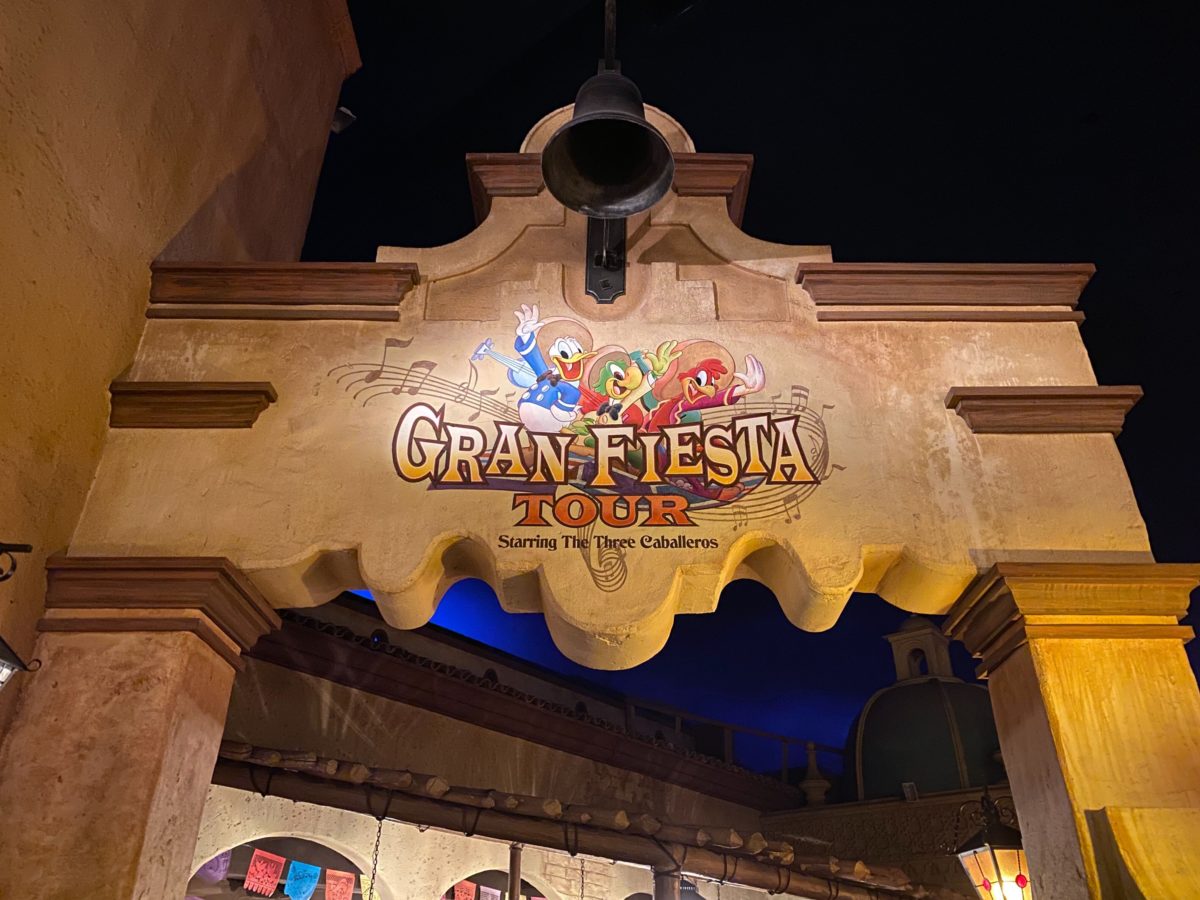 With the ride closed overnight, we headed to Gran Fiesta Tour first thing today to check on the state of the beloved Jose.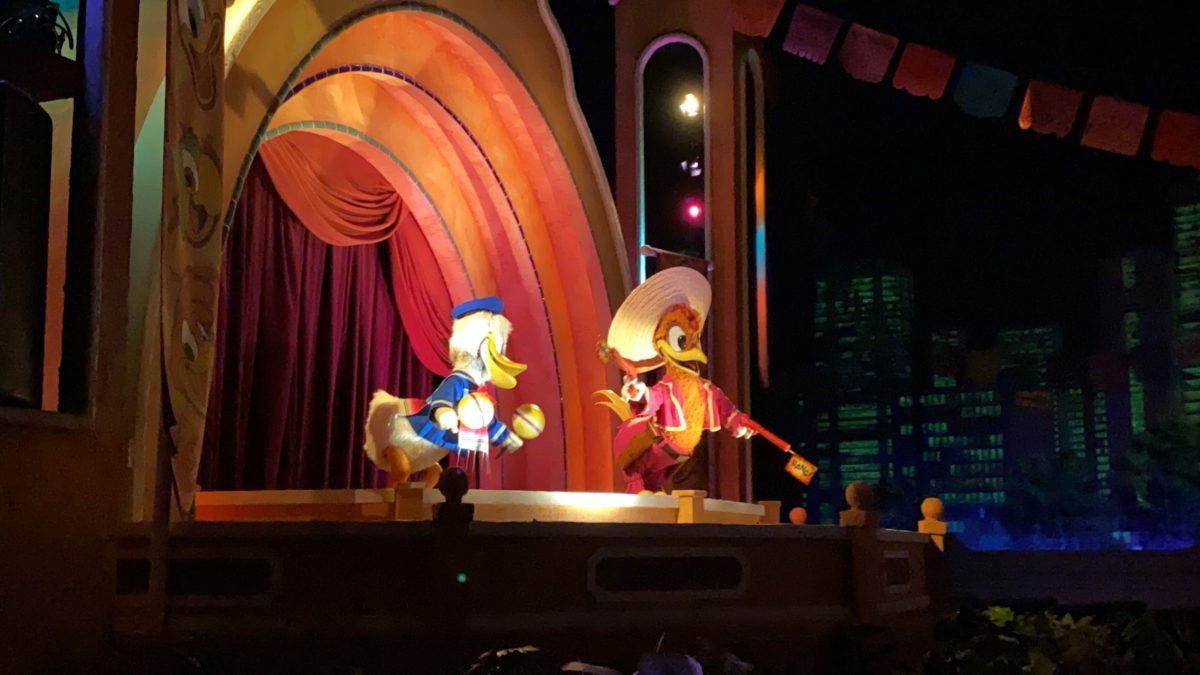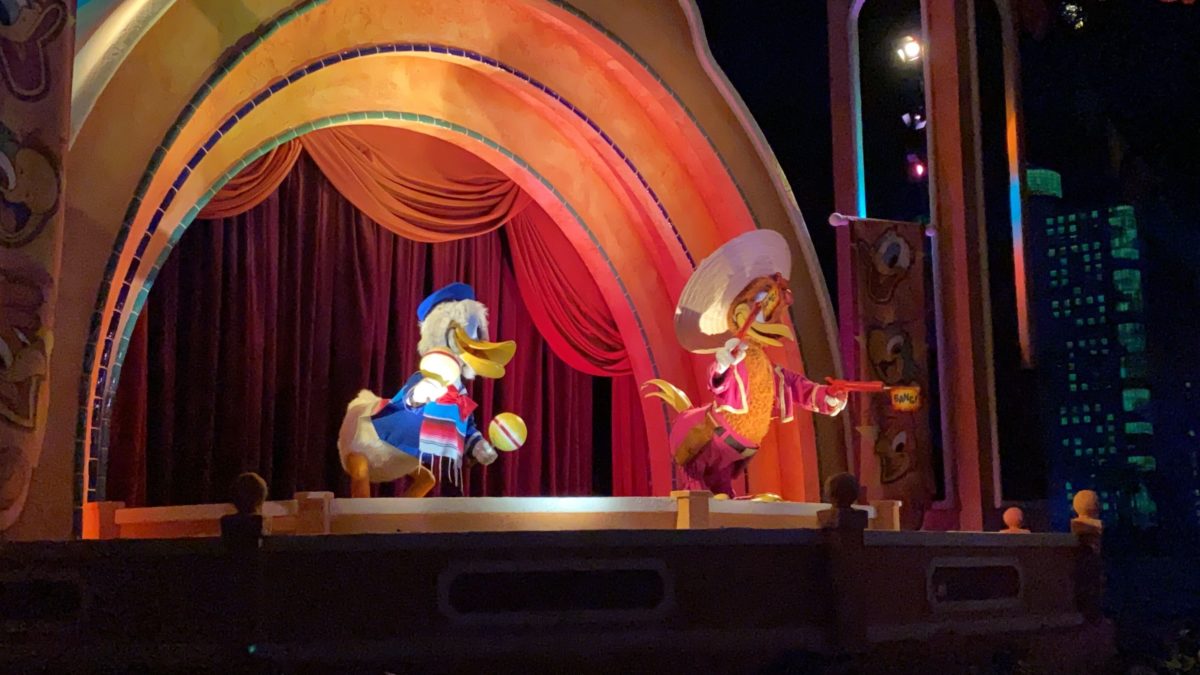 Unfortunately, it looks like this trio's down to two, as Jose is now gone entirely. The animatronic has been fully removed, along with the stack of props that was used to hide his lifeless body last night.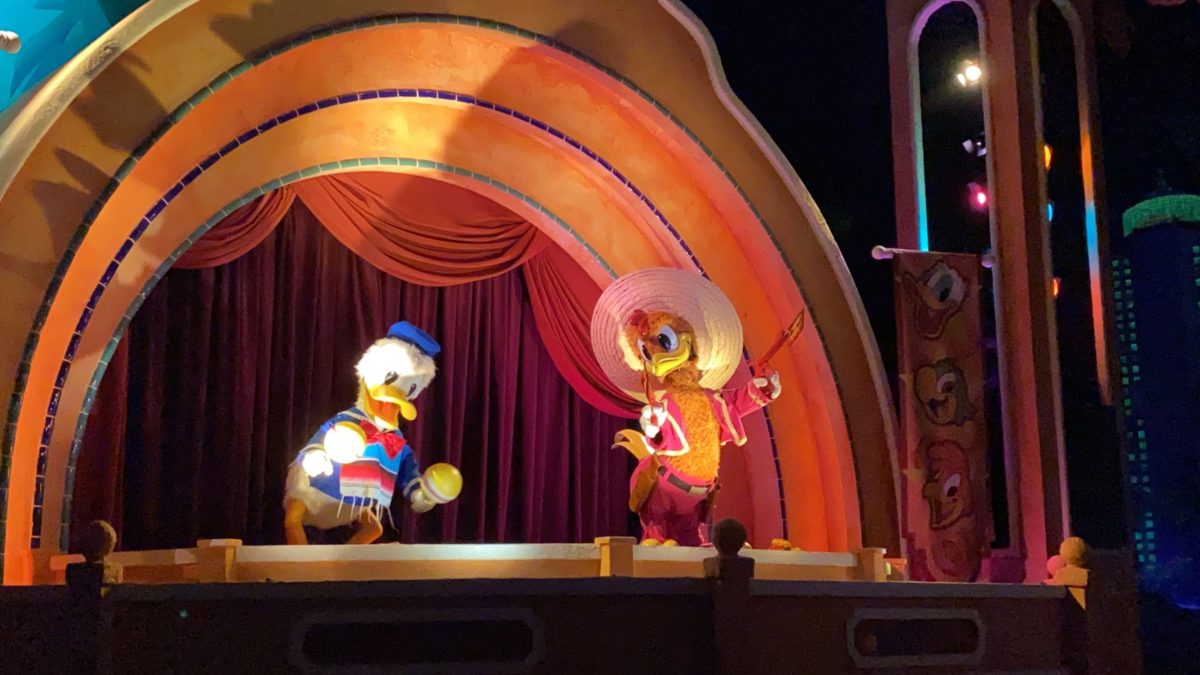 Donald and Panchito are still happily, almost eerily, singing their song.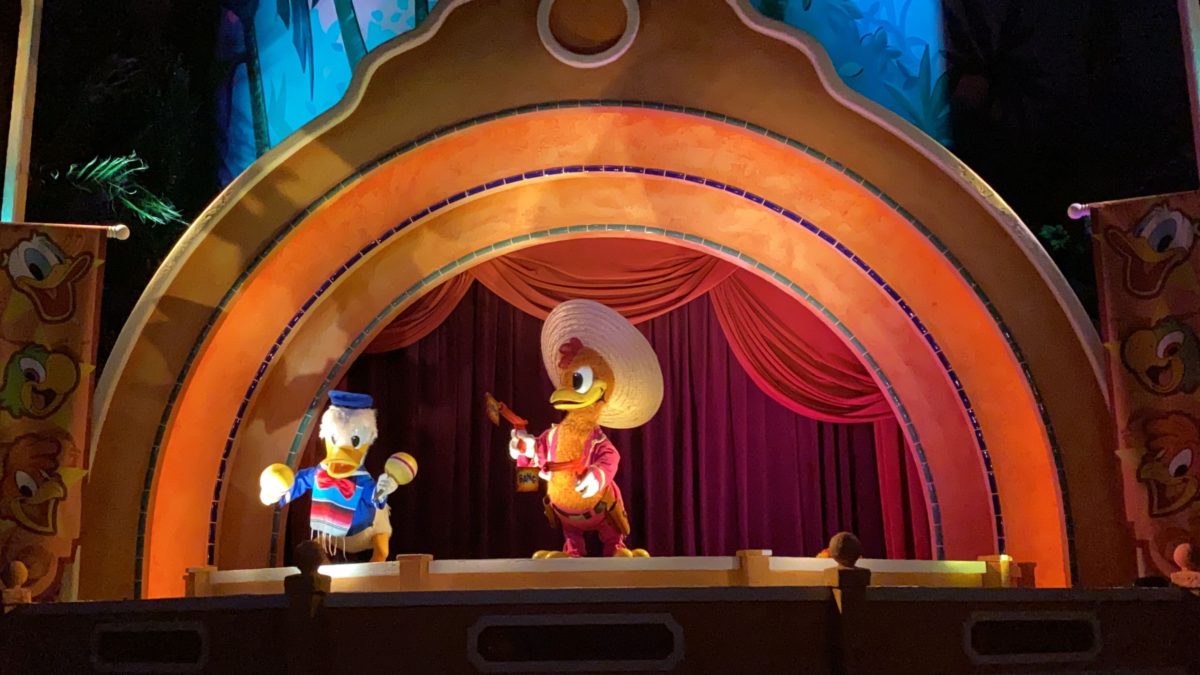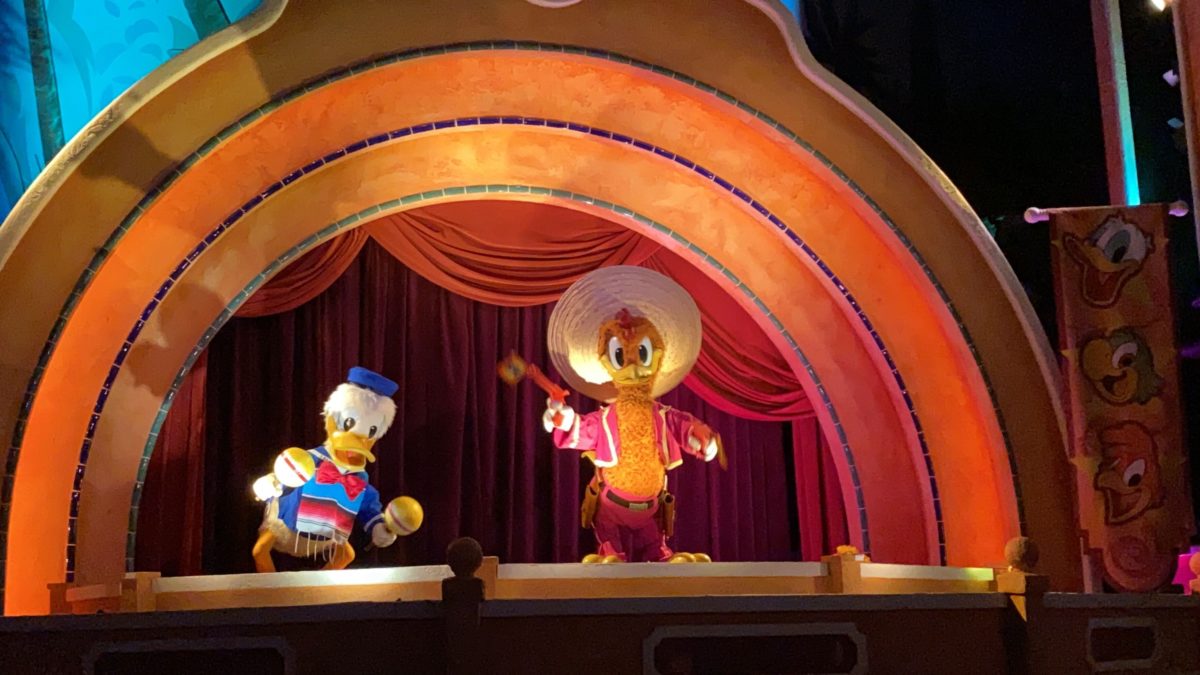 In Jose's place are some cempasúchils, or Mexican marigolds.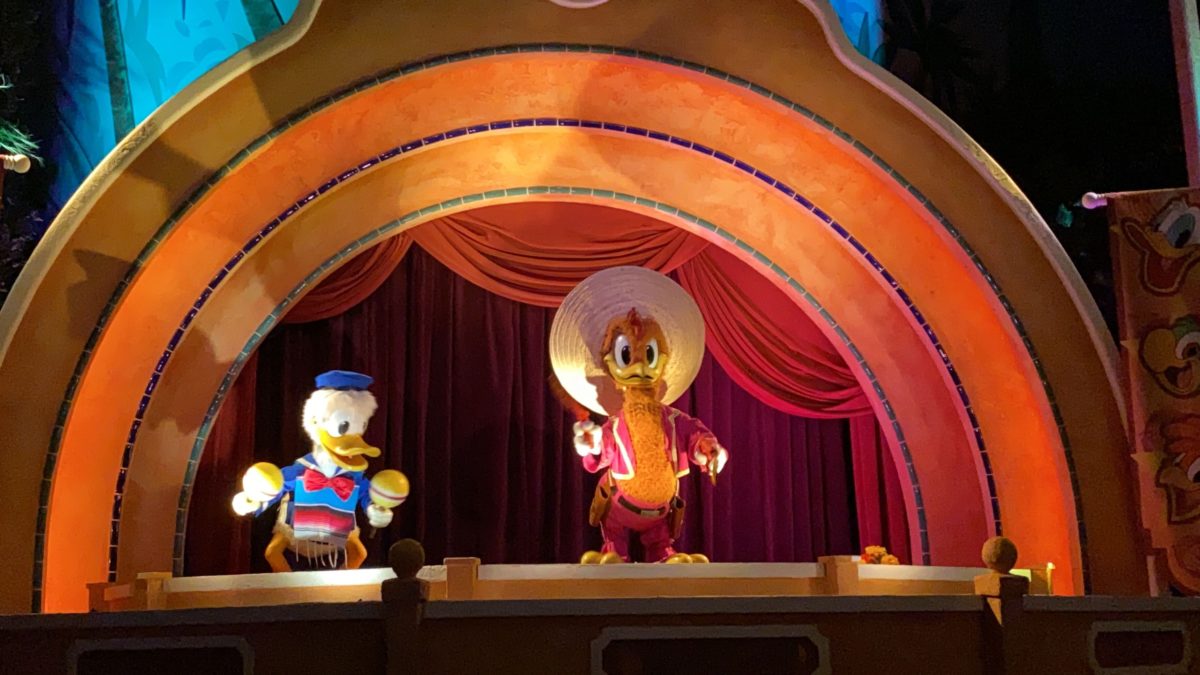 Mexican marigolds are also known as the "flower of the dead" and are most often used to decorate tombs and altars during Day of the Dead festivities. The Cast Members behind this change either have a great sense of humor or Jose is really gone for good.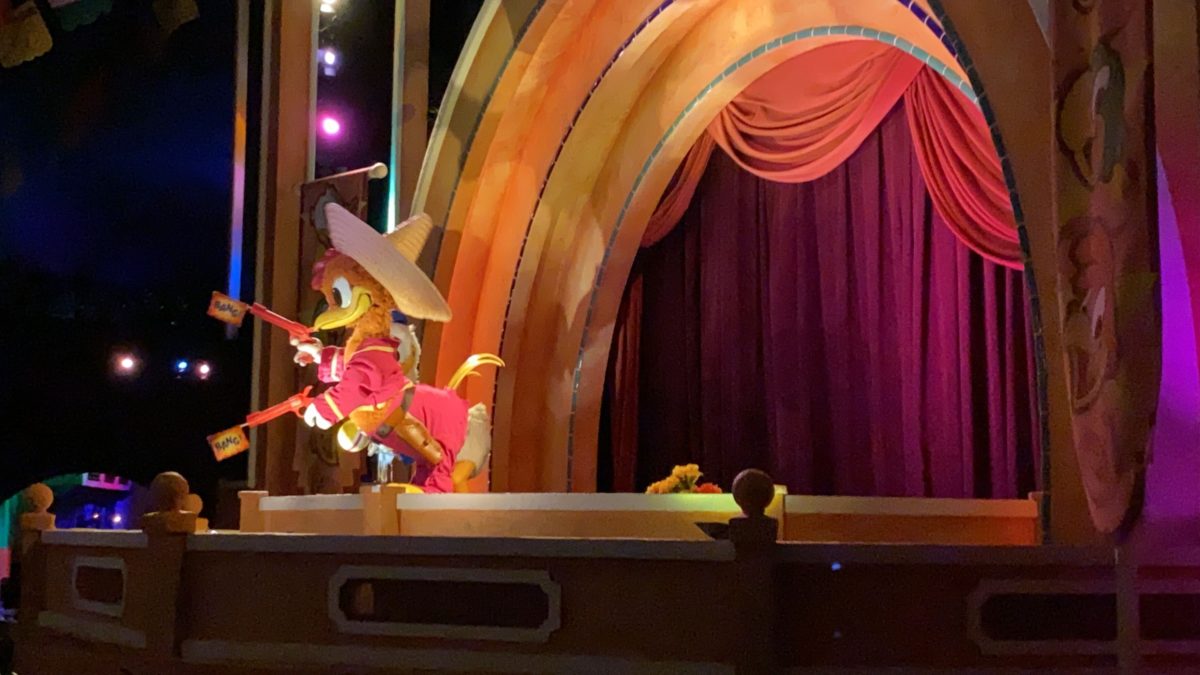 You can still hear Jose singing along with his friends from the other side.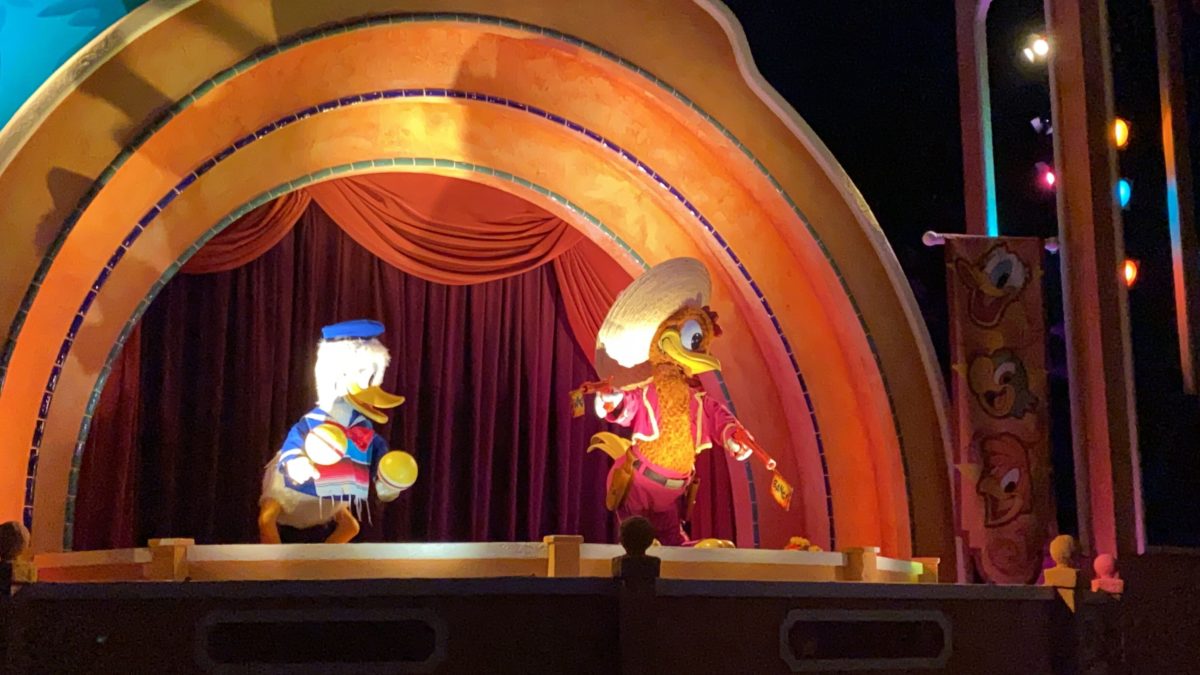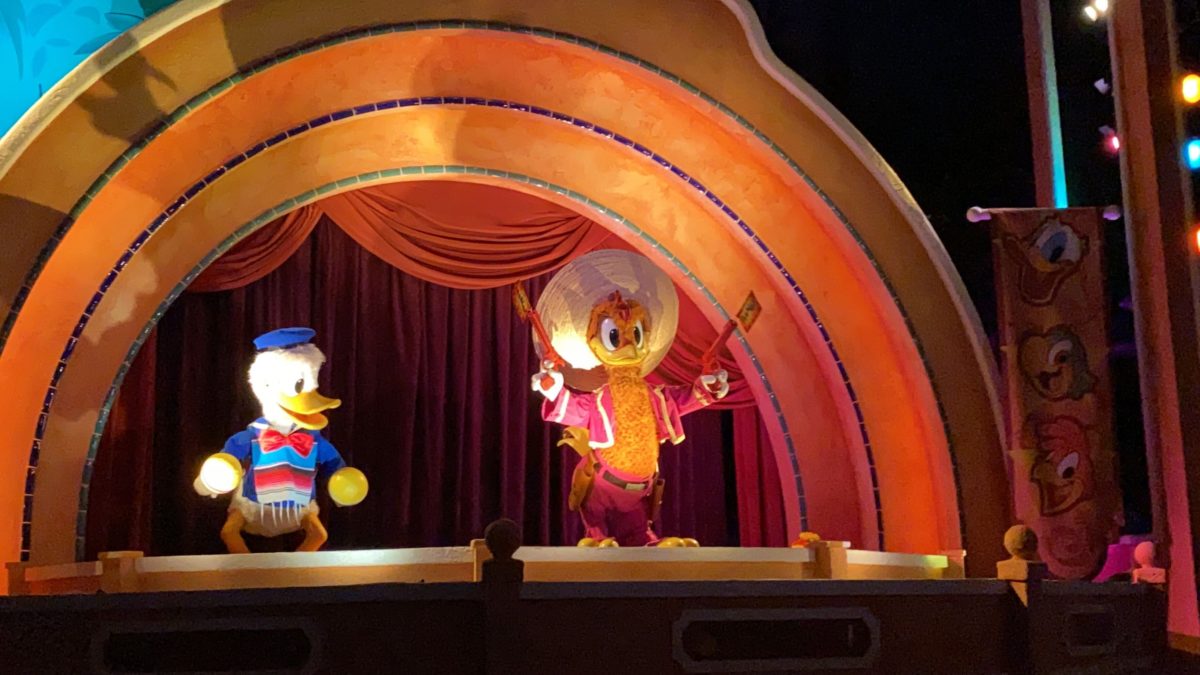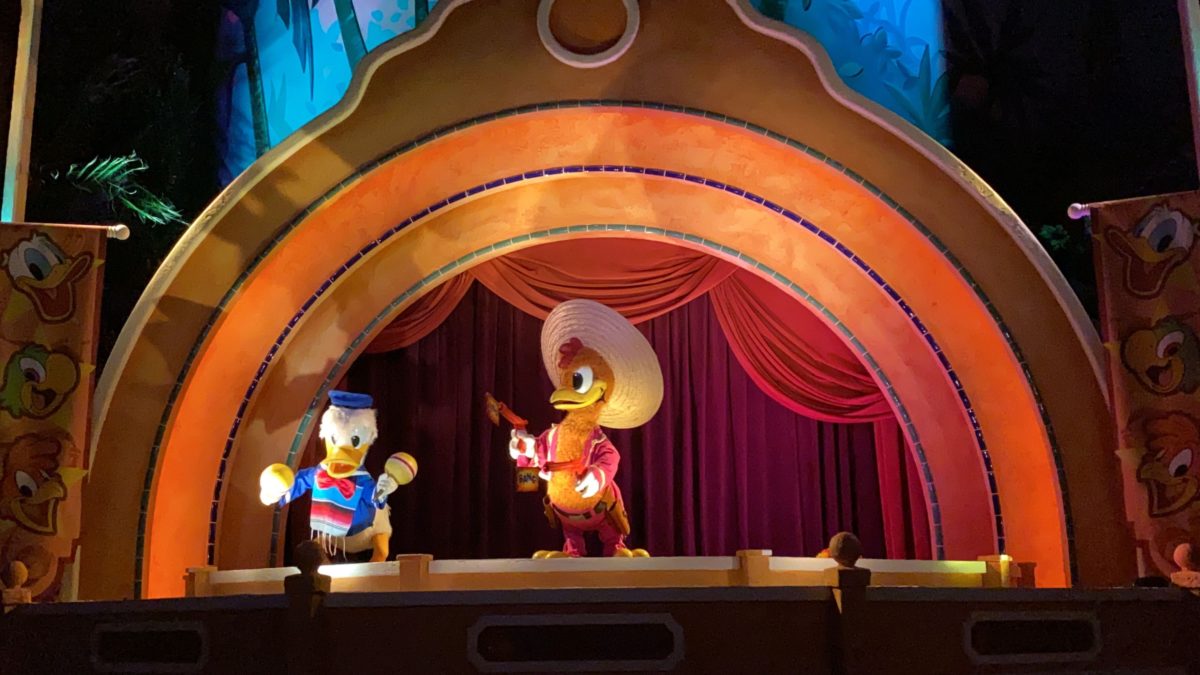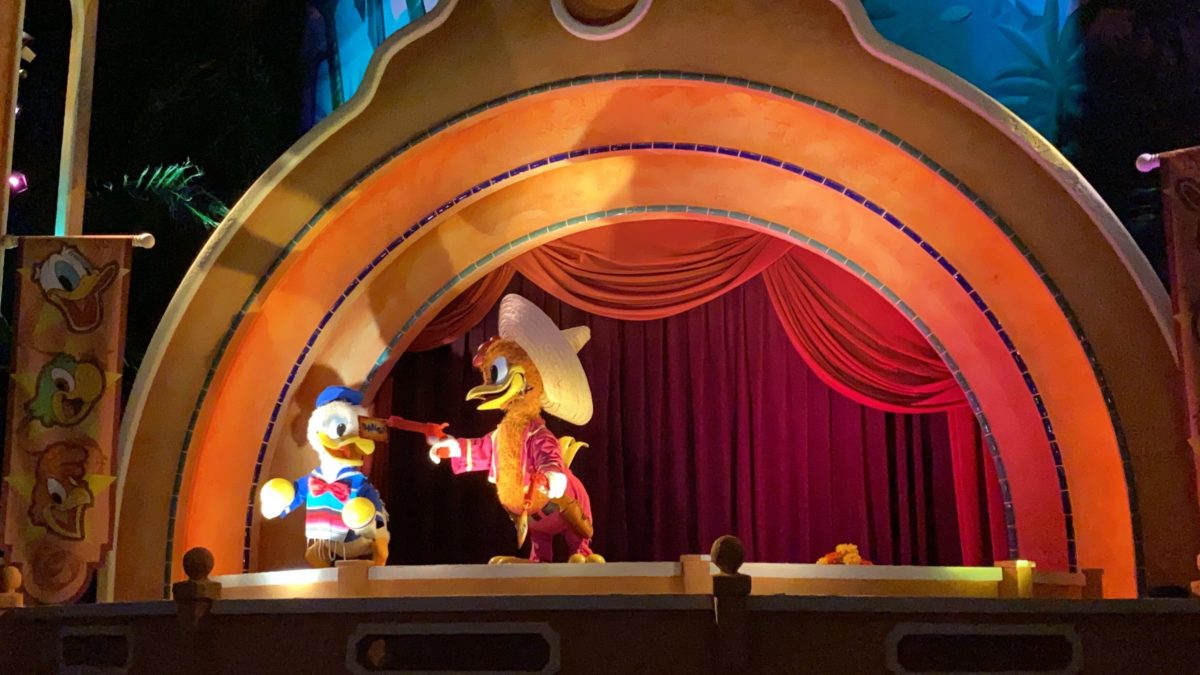 We spoke to some Cast Members who weren't sure when Jose will be back. One did tell us he's taking a "siesta."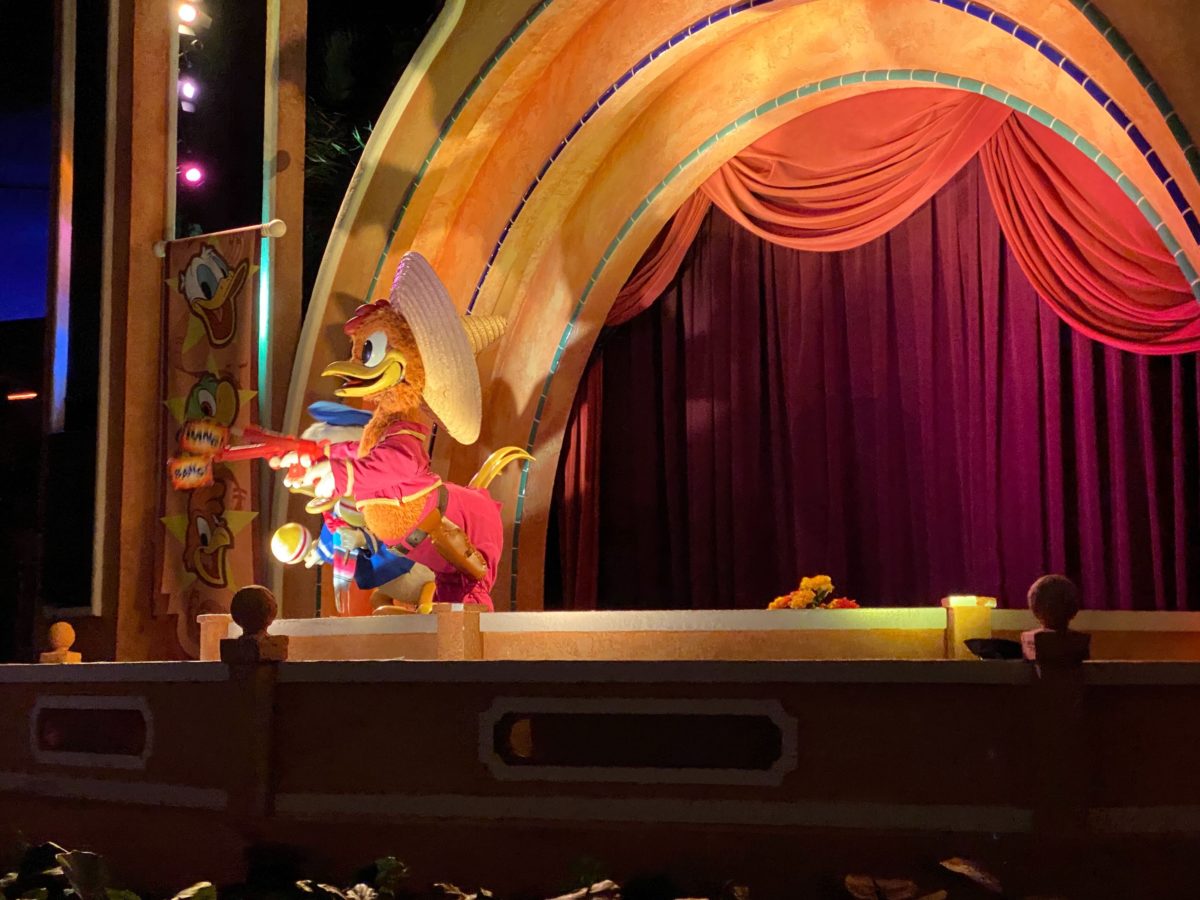 The animatronics in this finale scene of Gran Fiesta Tour were added to the attraction five years ago, but their history actually goes back much further. They were originally part of Mickey Mouse Revue, an opening day Magic Kingdom attraction. They then toured to Tokyo Disneyland with the rest of Mickey Mouse Revue. With the 50th anniversary of Magic Kingdom coming up next year, we hope Jose will be back in time to celebrate his original park.
Watch our video featuring the Two Caballeros and the marigolds in Jose's place: