Today marks a royal return for the Disney Princesses and Fairy Godmother as they all gathered at the Main Street Train Station to greet guests at a safe social distance. In lieu of traditional character meet and greets or stage shows, Magic Kingdom will be implementing character cavalcades and processionals throughout the park, allowing guests to take socially-distanced selfies and videos of their favorite characters.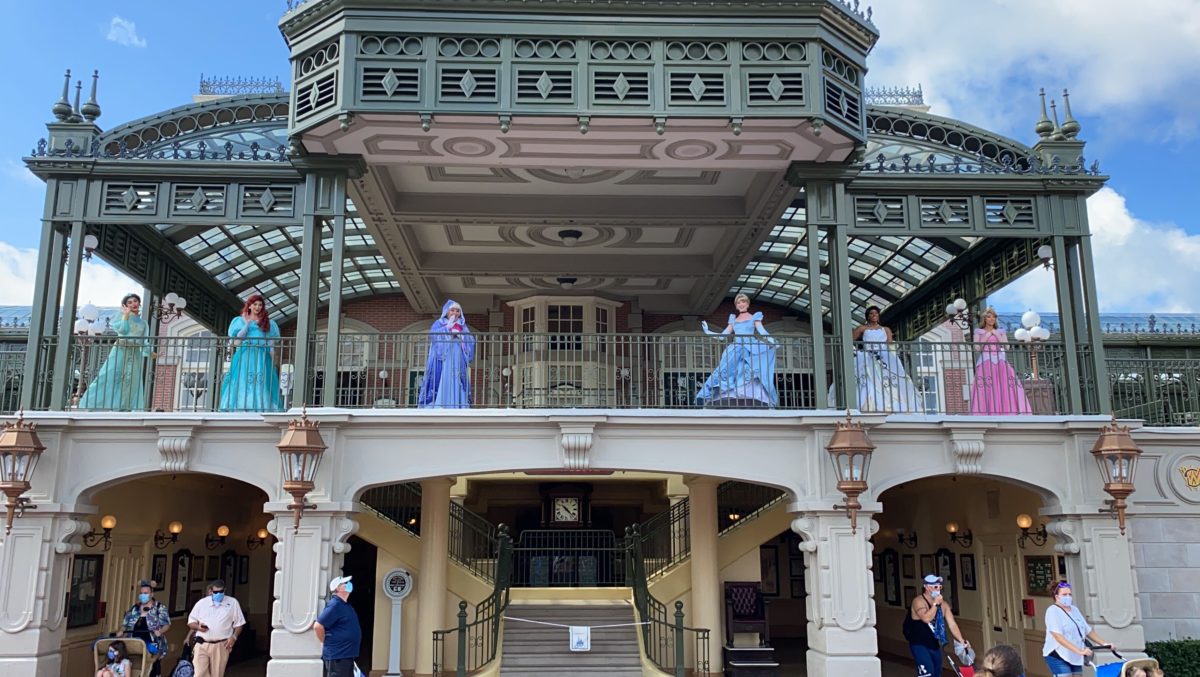 Here we see Jasmine, Ariel, the Fairy Godmother, Cinderella, Tiana, and Aurora all dressed in their princess regalia. From the ground, guests wave and salute their favorite princesses.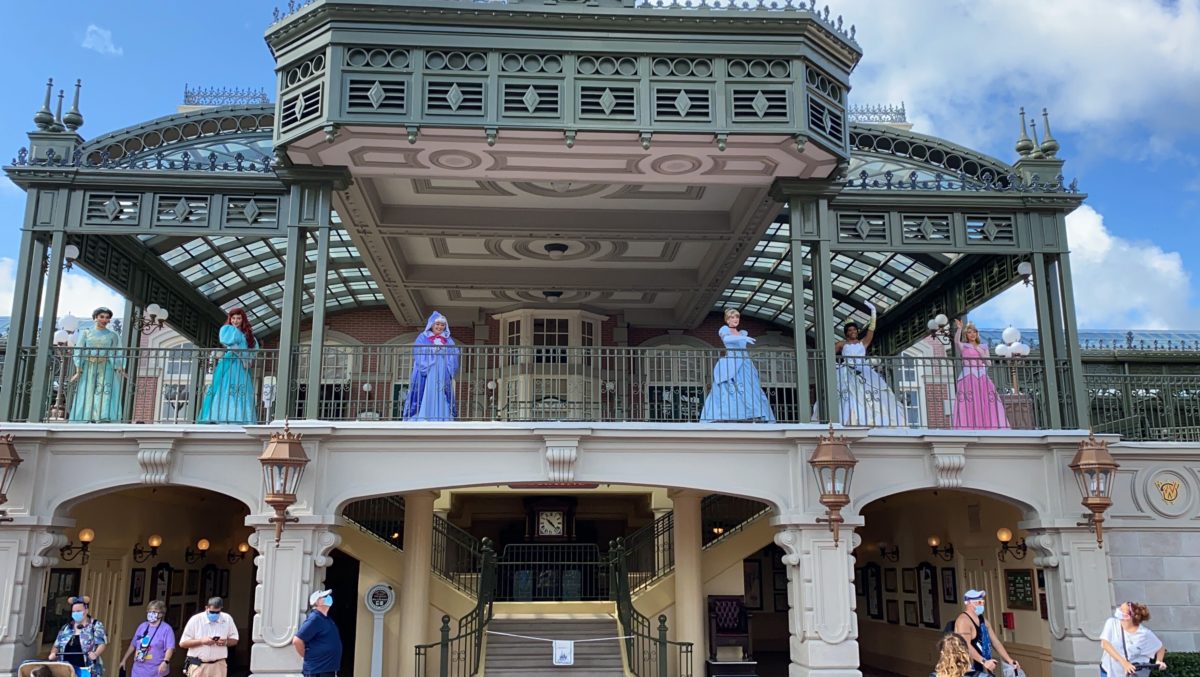 You'll notice that unlike most Cast Members throughout the parks, the princesses are exempt from required face masks and face shields to stay in theme.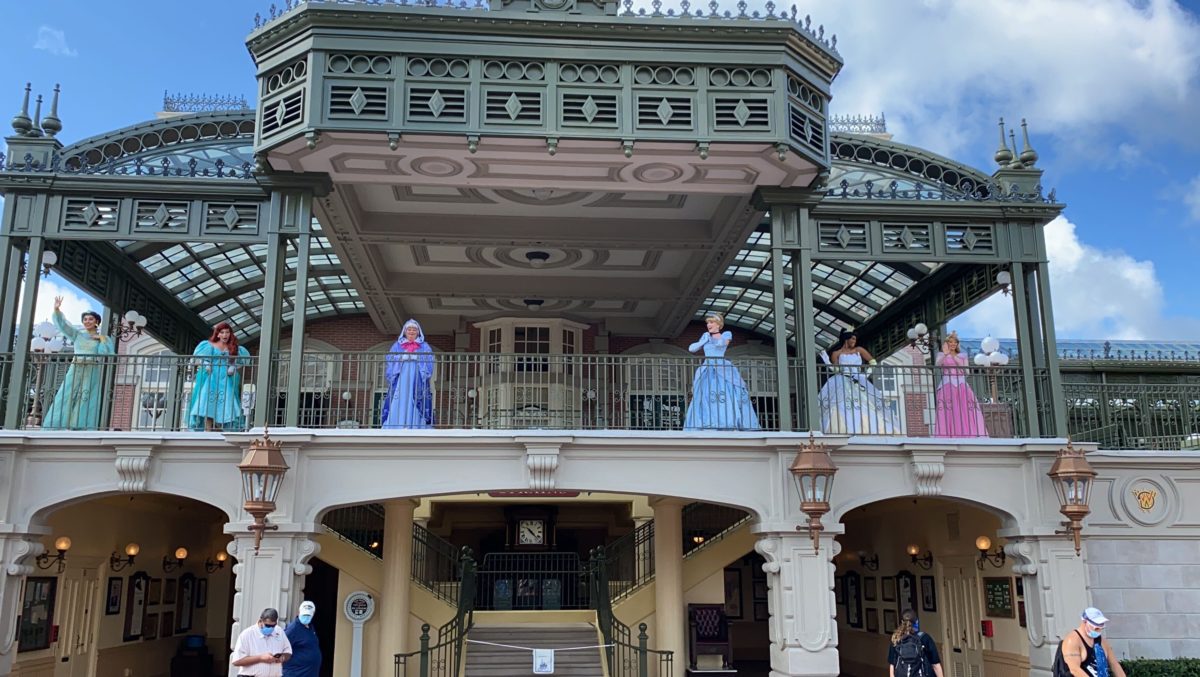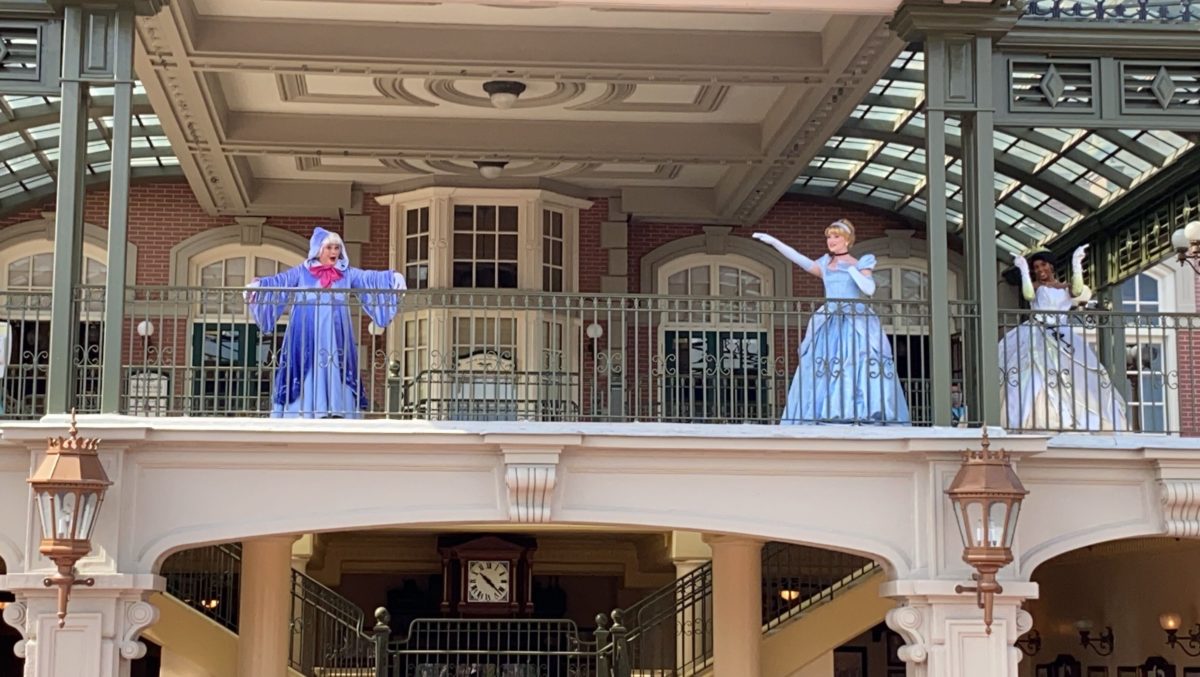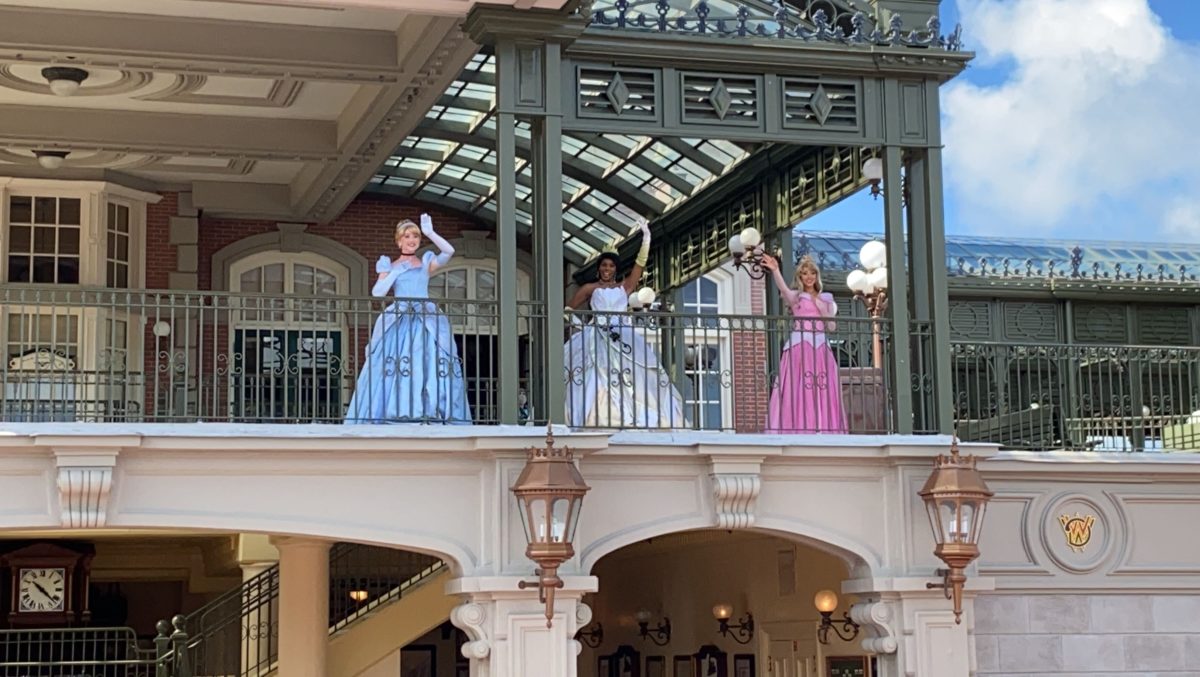 While we may not be able to meet-and-greet with the princesses one-on-one right now, this is a clever and fun way to still spread that Disney magic we all know and love. Check out the video embedded below for a better look at the experience. (My favorite is the guest yelling,"Tiana, MY QUEEN!")
Announced as part of the park reopening entertainment are five differently themed character experiences:
The Royal Princess Processional
Mickey & Friends Cavalcade
A Goofy Cavalcade
Tinker Bell & the Lost Treasure
We hope these images back at the Magic Kingdom bring an extra dose of magic to your day! Stay tuned as we cover even more reopening previews at Walt Disney World, as well as the official reopenings later this week.