There's no better way to beat the Florida heat than with a cold, creamy ice cream treat. If you're looking for a truly magical experience, take a trip to Diagon Alley and check out Florean Forescue's Ice Cream Parlour. They've got a variety of unique flavors, from Butterbeer to chocolate-chili ice cream, and of course a few of the classics. We've experimented with different flavor combinations lately, but today, we decided to go for one of the advertised sundaes. A Chocolate Strawberry Peanut Butter Sundae is exactly what we need today.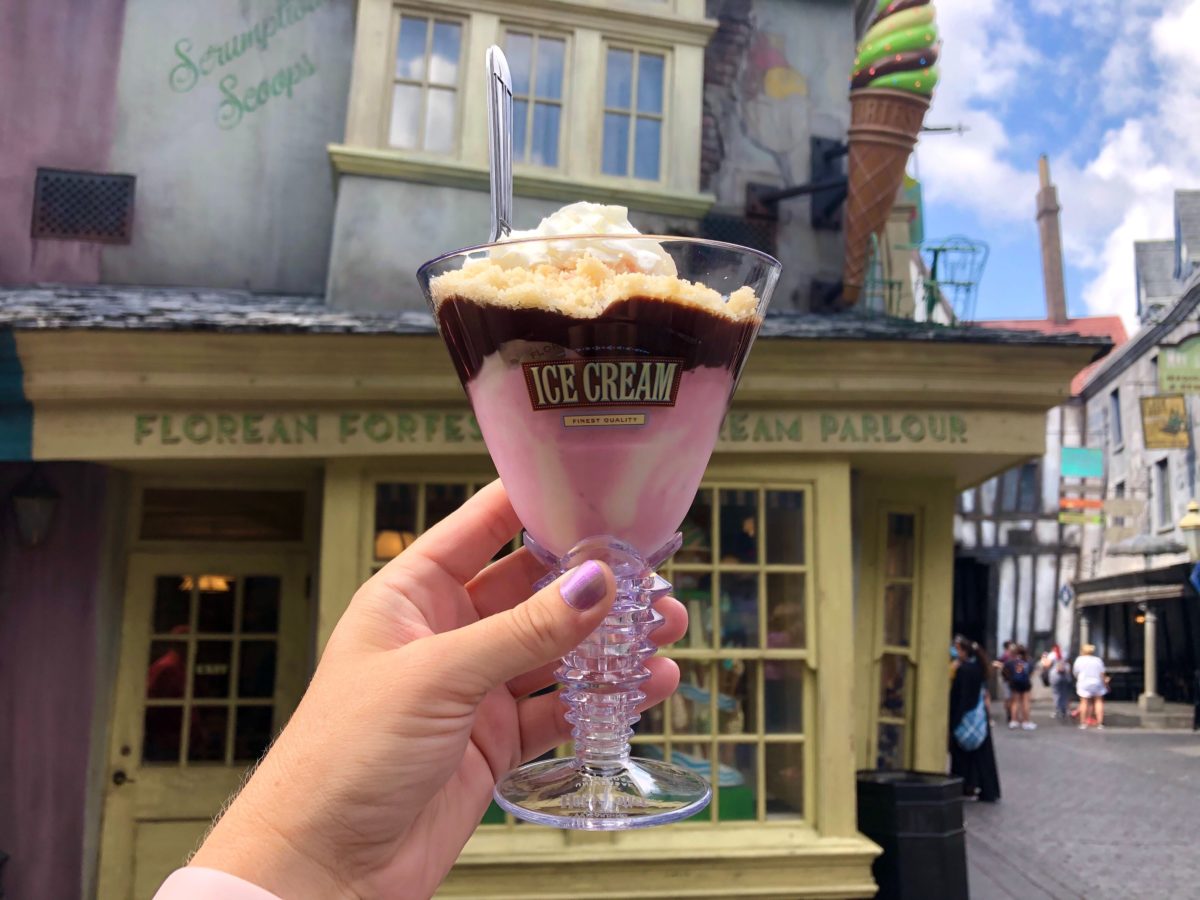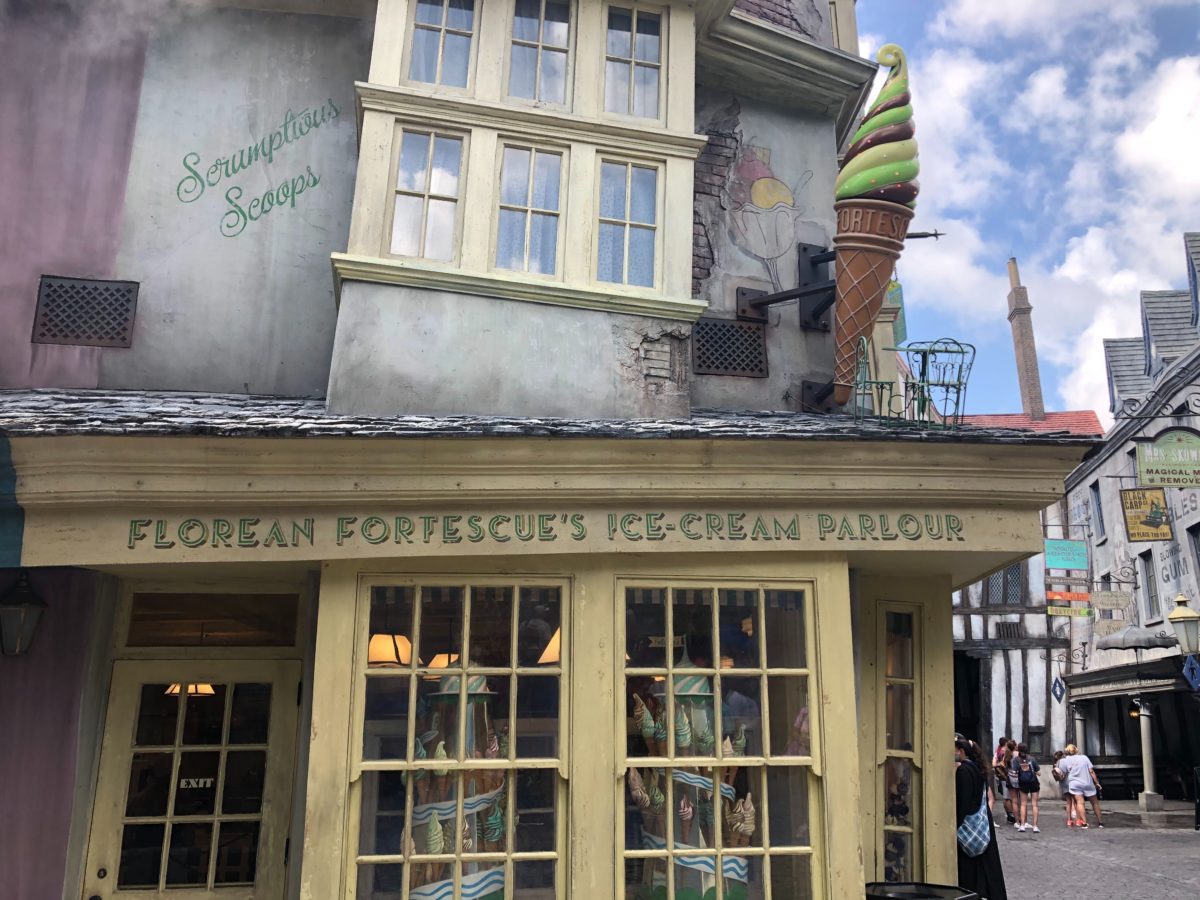 Florean Fortescue's Ice-Cream Parlour is located in Diagon Alley at Universal Studios Florida. This tiny little ice cream shop is a must when visiting the Wizarding World.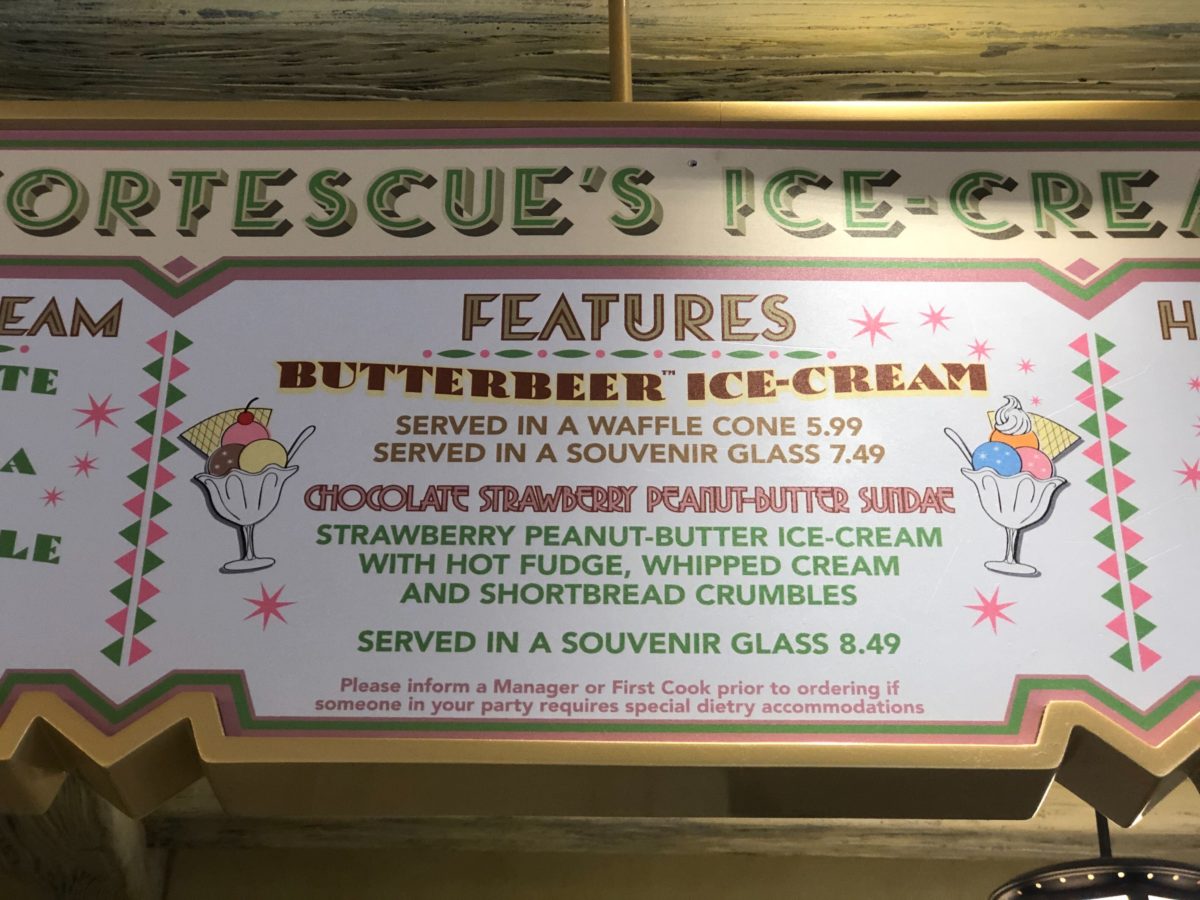 The Chocolate Strawberry Peanut-Butter Sundae is served in a souvenir glass for $8.49. Strawberry peanut-butter ice cream, a favorite here in the Wizarding World, is topped by hot fudge, shortbread crumbles, and whipped cream.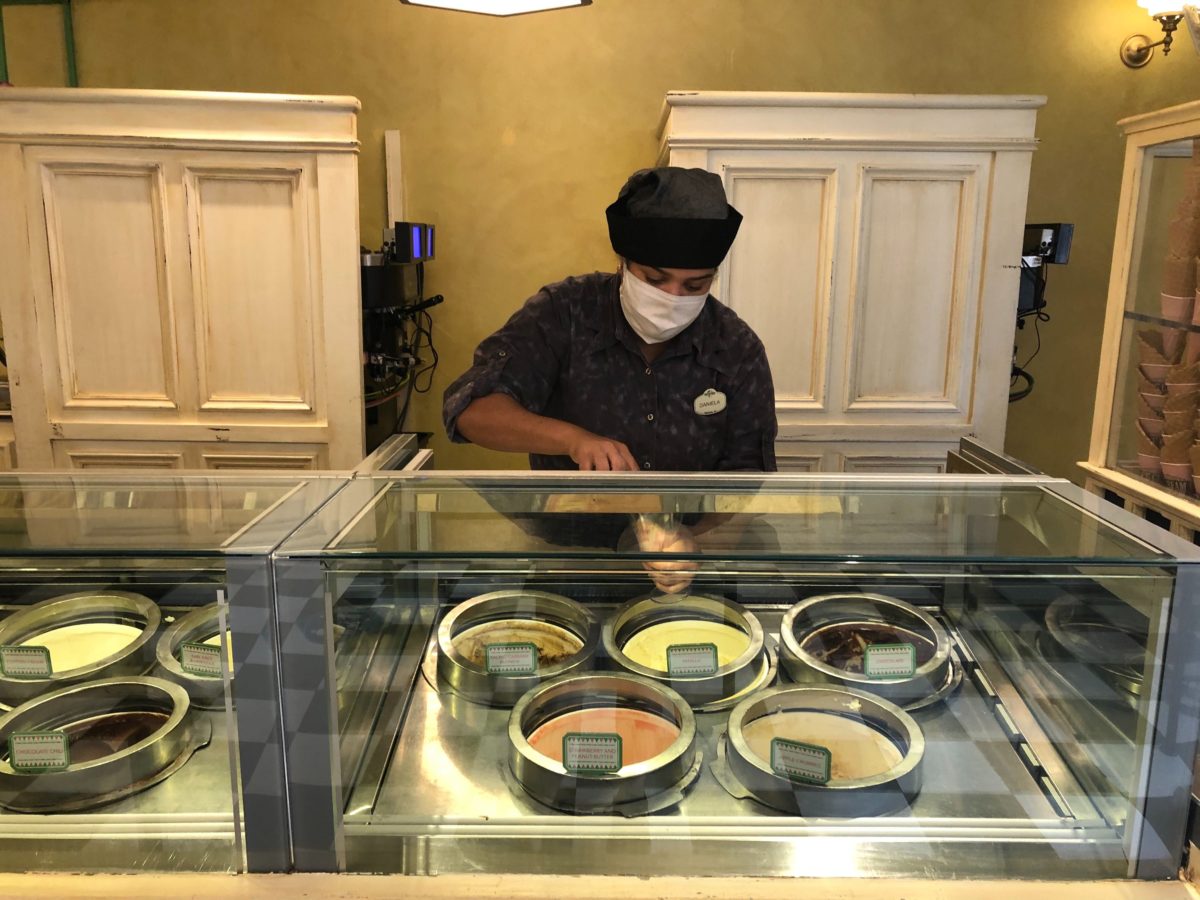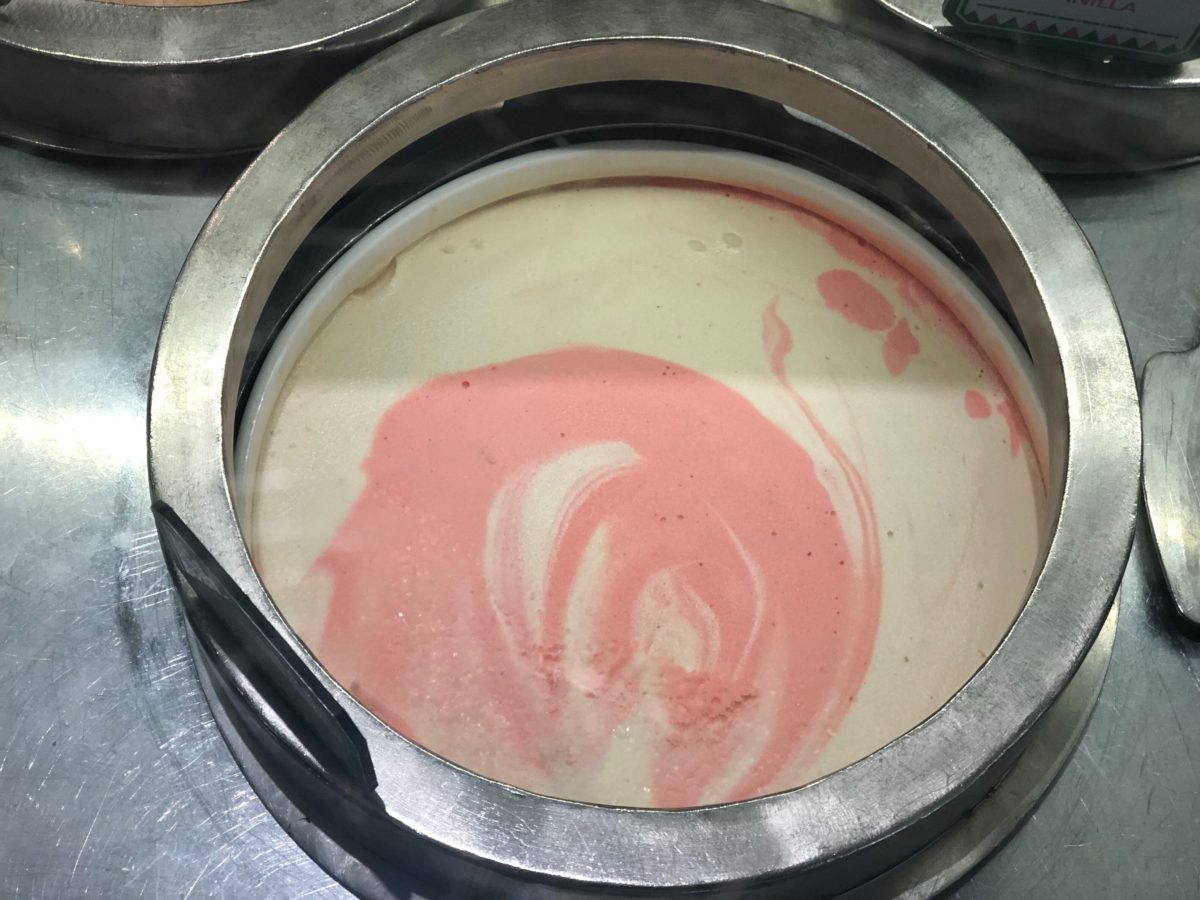 The ice cream is made up of strawberry and peanut butter flavors perfectly mixed together and hand-scooped.
For more information on booking your next trip with our official travel agent sponsor, the Vacationeer, visit wdwnt.travel.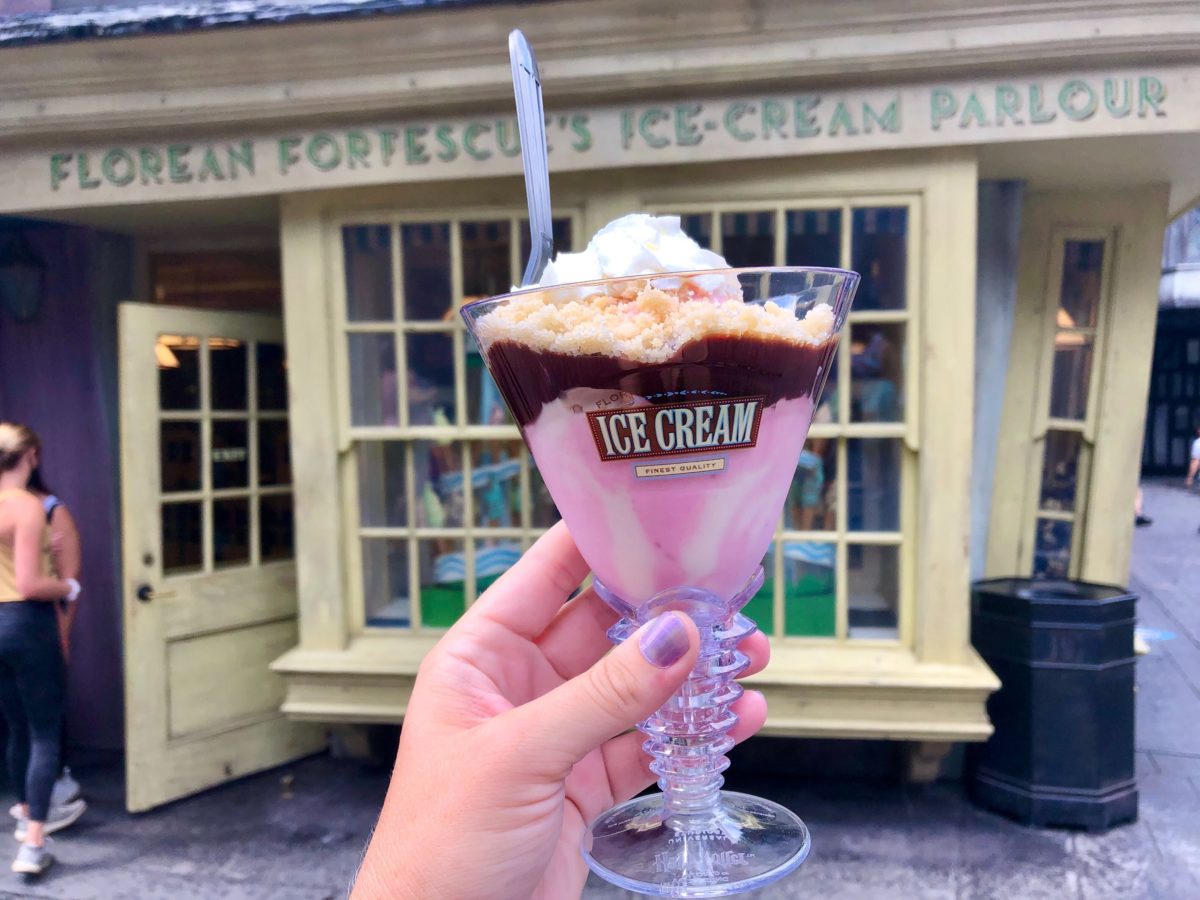 All topped off and ready to go! This is one magical sundae.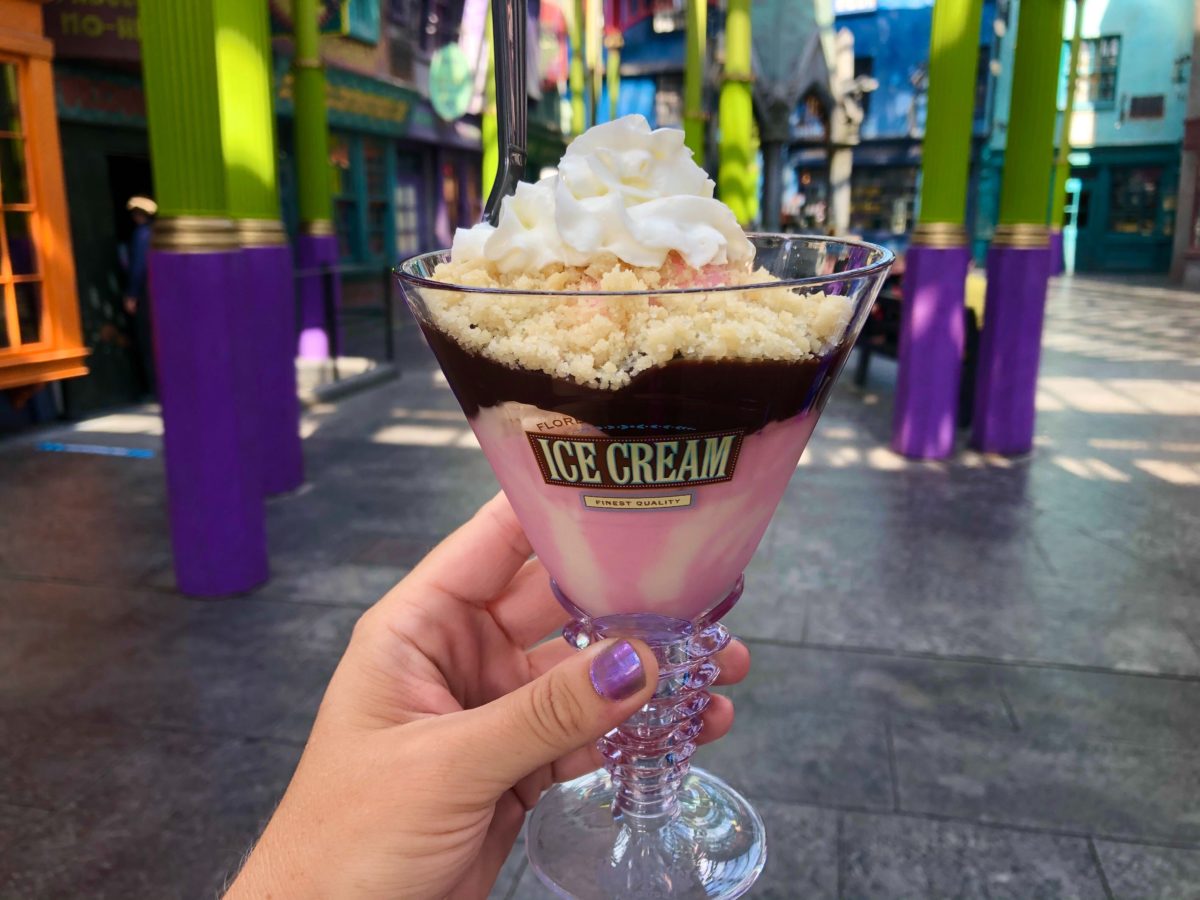 The first spoonful was full of fudge and cookie crumbles, with mainly the chocolate flavor dominating. There's a reason the name of this sundae starts with chocolate! There's just the right amount of toppings, but you'll want to dig a little deeper to get to the strawberry peanut-butter ice cream. The chocolate really takes over this sundae, with the peanut butter flavor taking second place. If you're a fan of strawberry, the flavor is very subtle here, but it works. Fresh shortbread crumbles give a crunchy contrast that really adds another level to this sundae.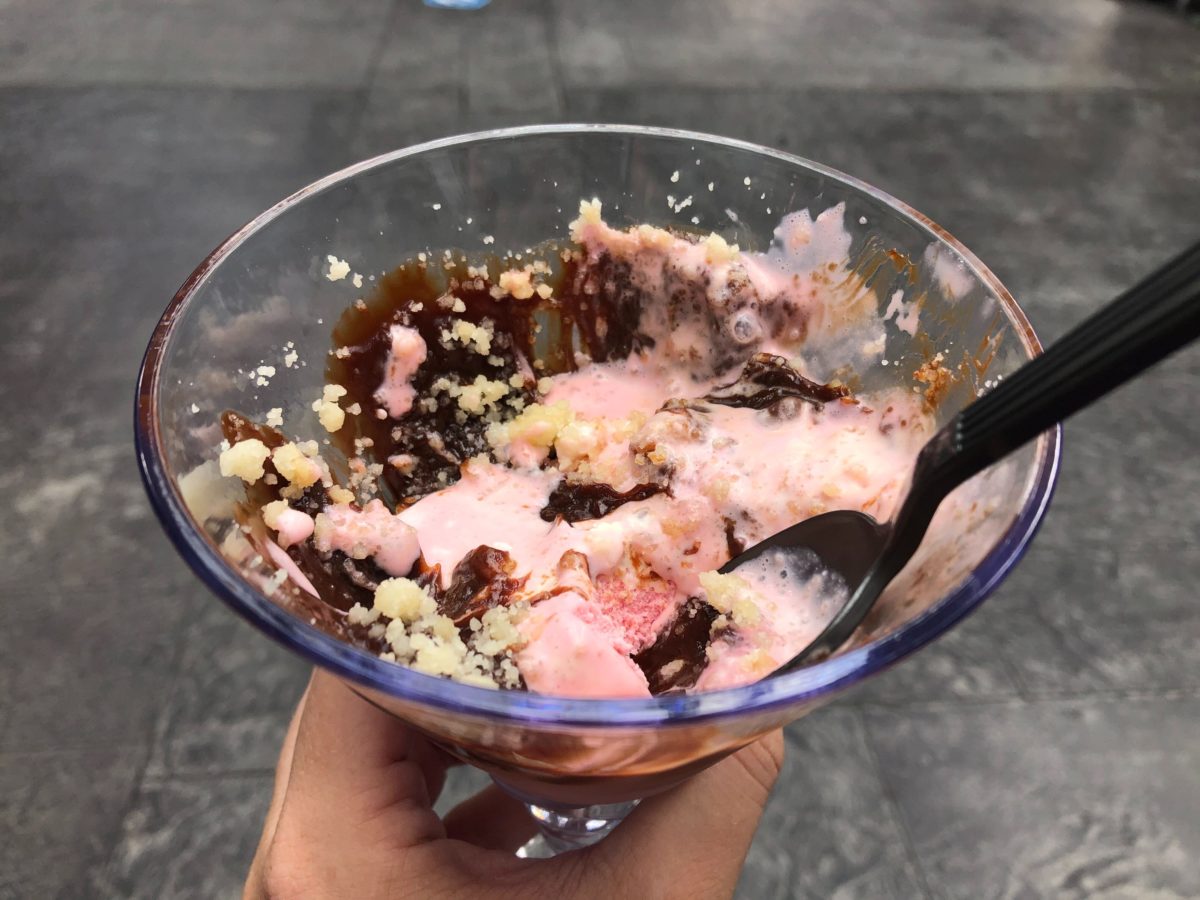 This might be one of our new go-to snacks here at Universal Orlando. Not only do you get a delicious snack, but you also get a really nice plastic souvenir cup to take home. If you're looking for ice cream, we suggest exploring Diagon Alley for a no-melt ice cream or one of the unique ice cream treats from Florean Fortescue's.