Good morning from a bright and sunny Magic Kingdom! It's a perfect summer day, and we're ready to see what's new at the Most Magical Place on Earth. Let's get started!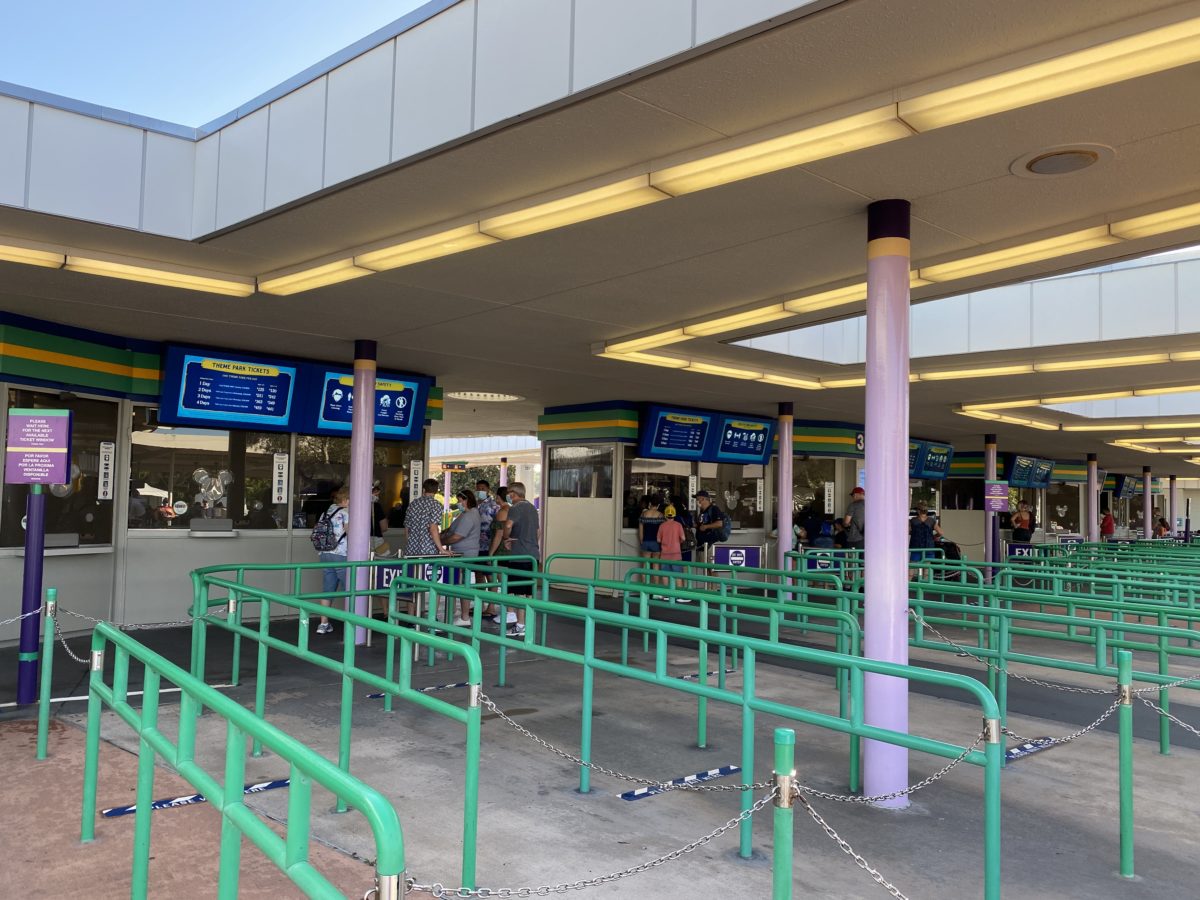 On our way into the park, we saw lots of guests at ticket windows. We checked to see if anything had changed, but guests are still only able to purchase day tickets for the Walt Disney World theme parks or renew existing Annual Passes. Guests cannot upgrade or purchases new Annual Passes at this time.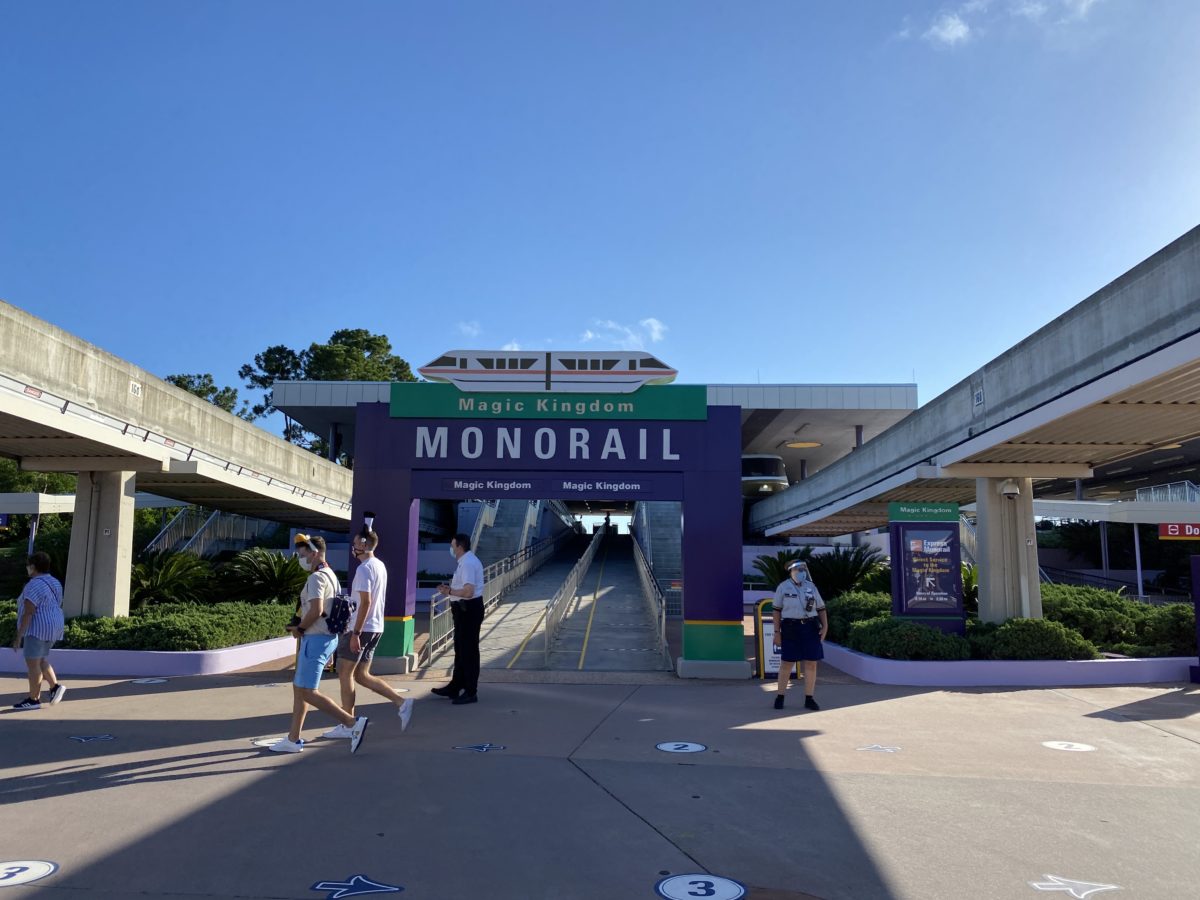 The Express Monorail which runs non-stop service from the Transportation and Ticket Center to the Magic Kingdom was unavailable this morning, and was still unavailable when we left in mid afternoon. The Resort Monorail line, Ferry Boat, and Bus were all available to take guests to the Magic Kingdom.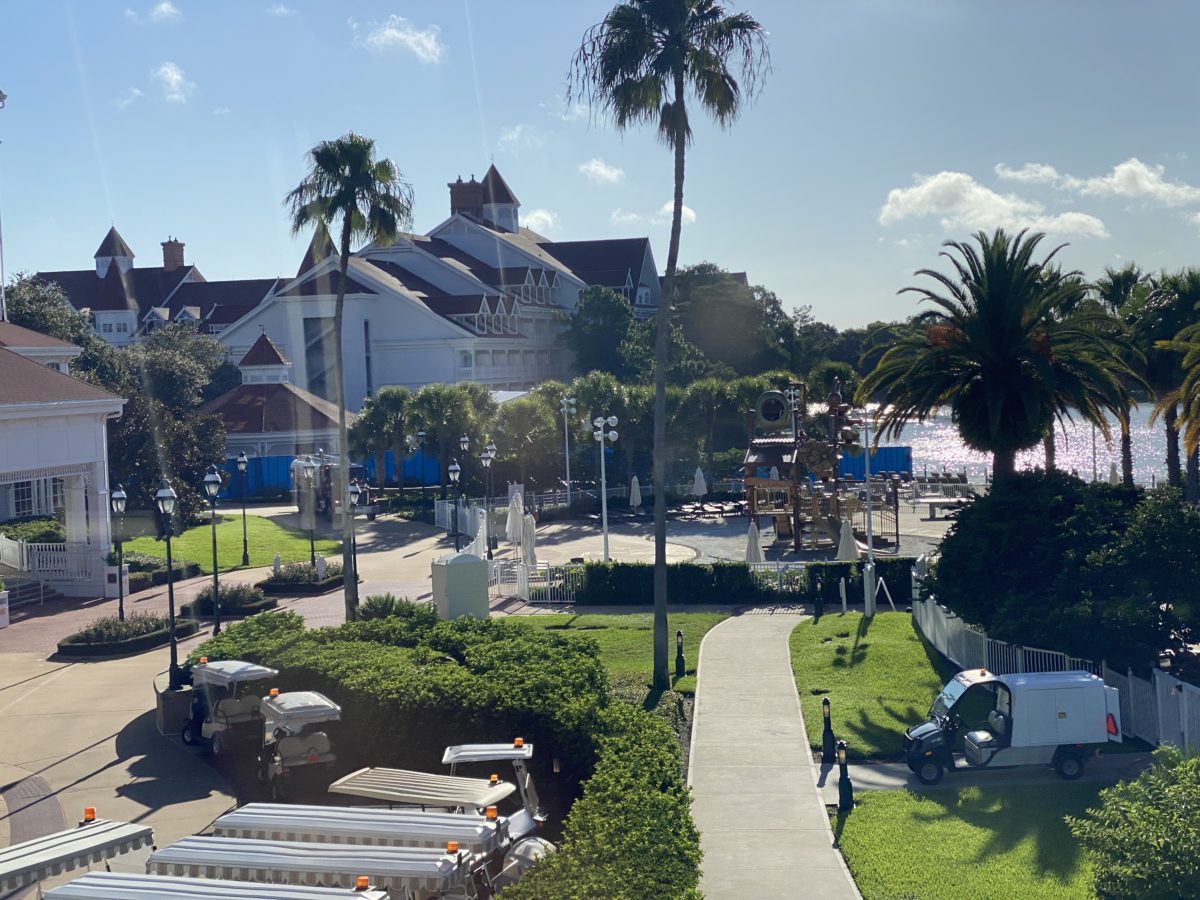 We opted for the Resort Monorail, and on our way over, we spotted a glimpse of the barrier installed to create the "bubble" for the NBA players staying at the Grand Floridian to finish their 2019-2020 season at Walt Disney World.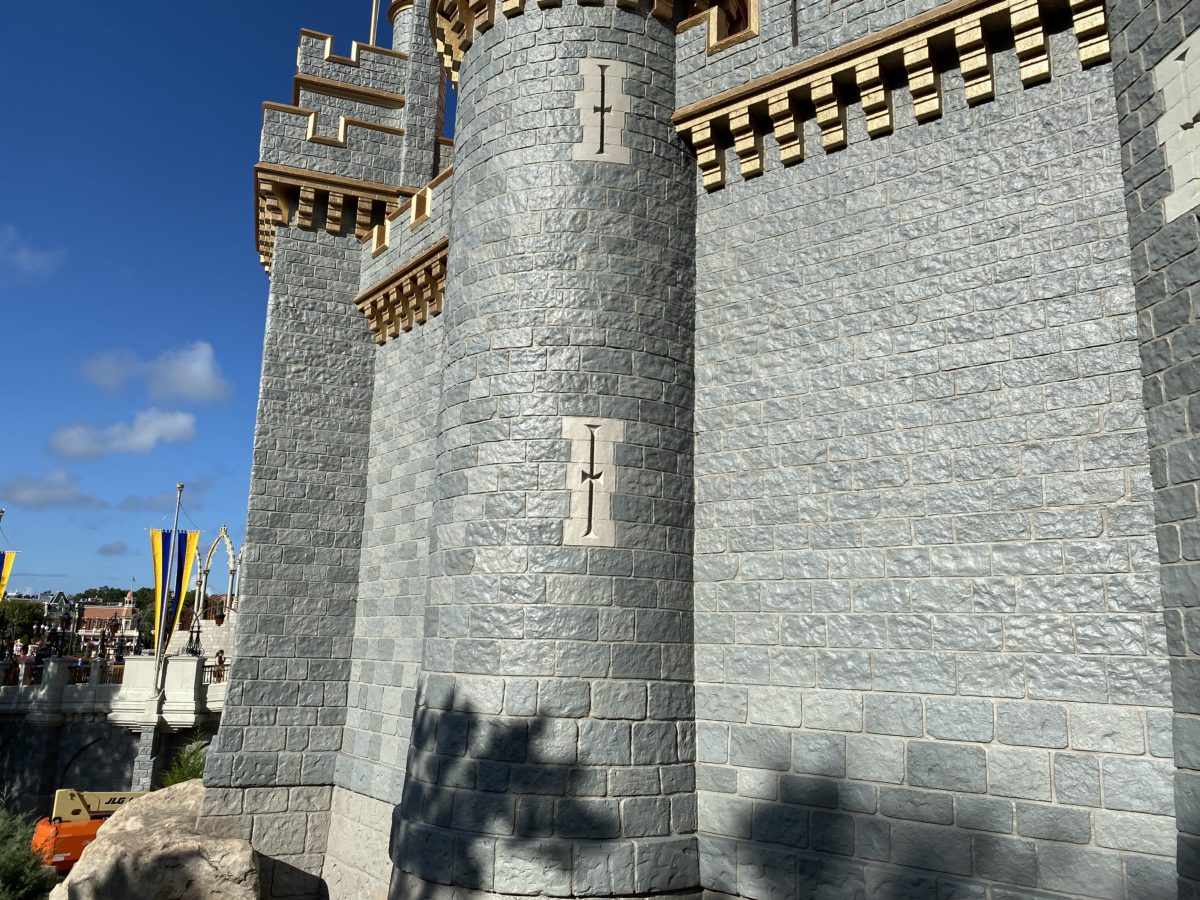 The "paint-by-numbers" work appears to be completed on Cinderella Castle, with the east side being the final piece to the puzzle. With this wall now mostly complete, it seems that finishing touches are all that's left to call this project complete, but the heavy machinery remains in the drained moat, so we'll be watching any progress closely.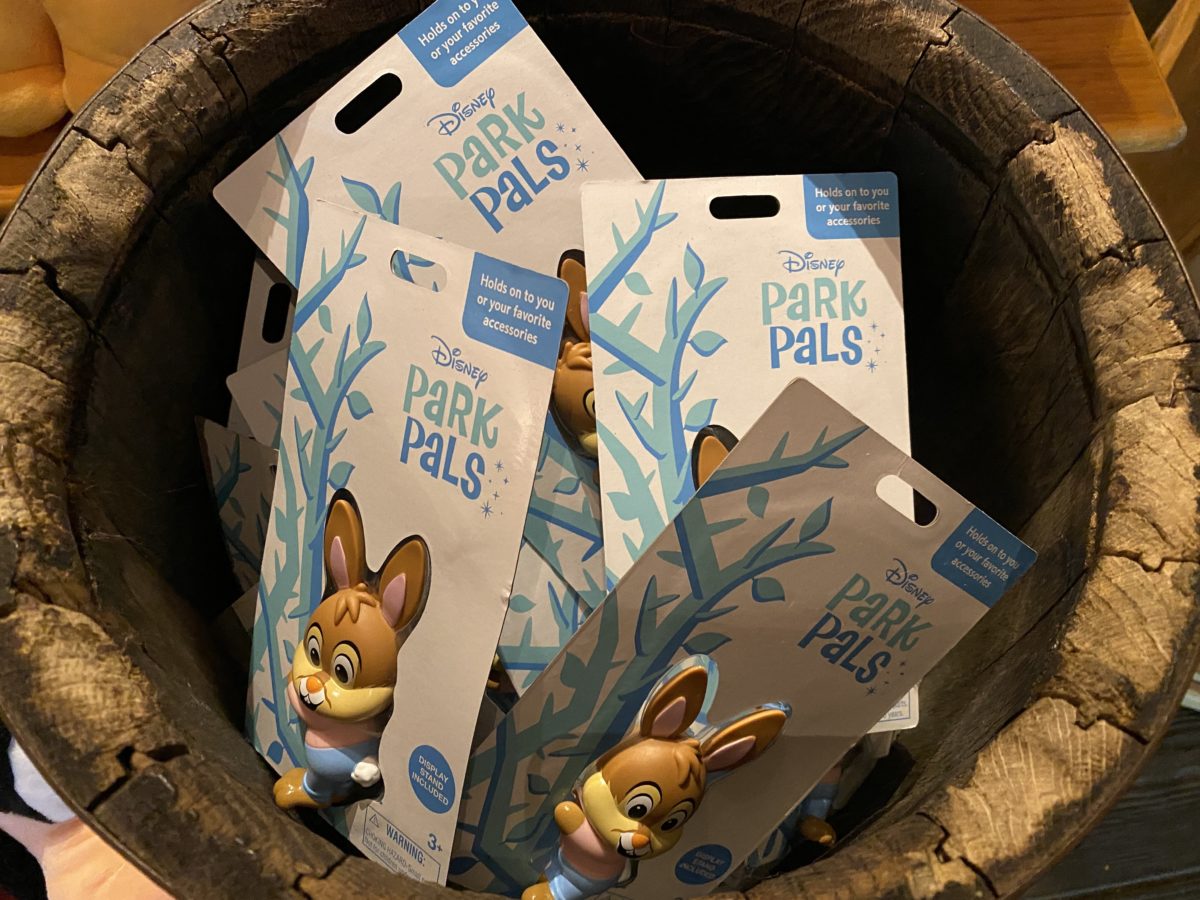 At Splashdown Photos, the only Splash Mountain merchandise that remained this morning was the Br'er Rabbit Park Pal, but there was a good amount of stock of those.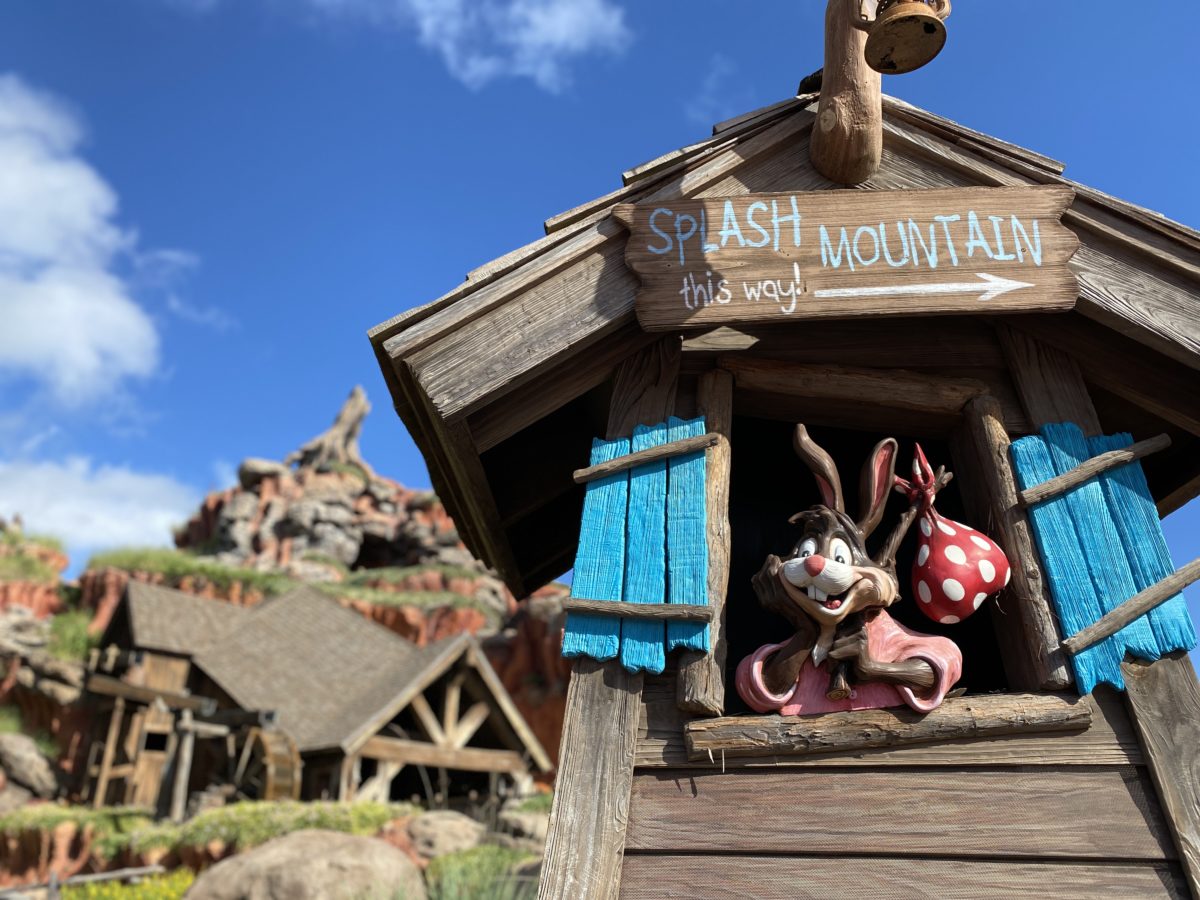 Splash Mountain has been opening with the park for the past few mornings and running smoothly throughout the day. We've seen wait times go as high as 45 minutes, but the line seems to move quickly, and wait times dissipate somewhat quickly. During non-peak times of day, the wait time is usually around 15 minutes.
For more information on booking your next trip with our official travel agent sponsor, the Vacationeer, visit wdwnt.travel.
At the Emporium on Main Street, U.S.A., we noticed a fresh stock of puzzles, including this highly sought-after Haunted Mansion stretching room puzzle that released at Disney Springs a few weeks ago and caused quite a stir there. For more information and pictures, see our article here.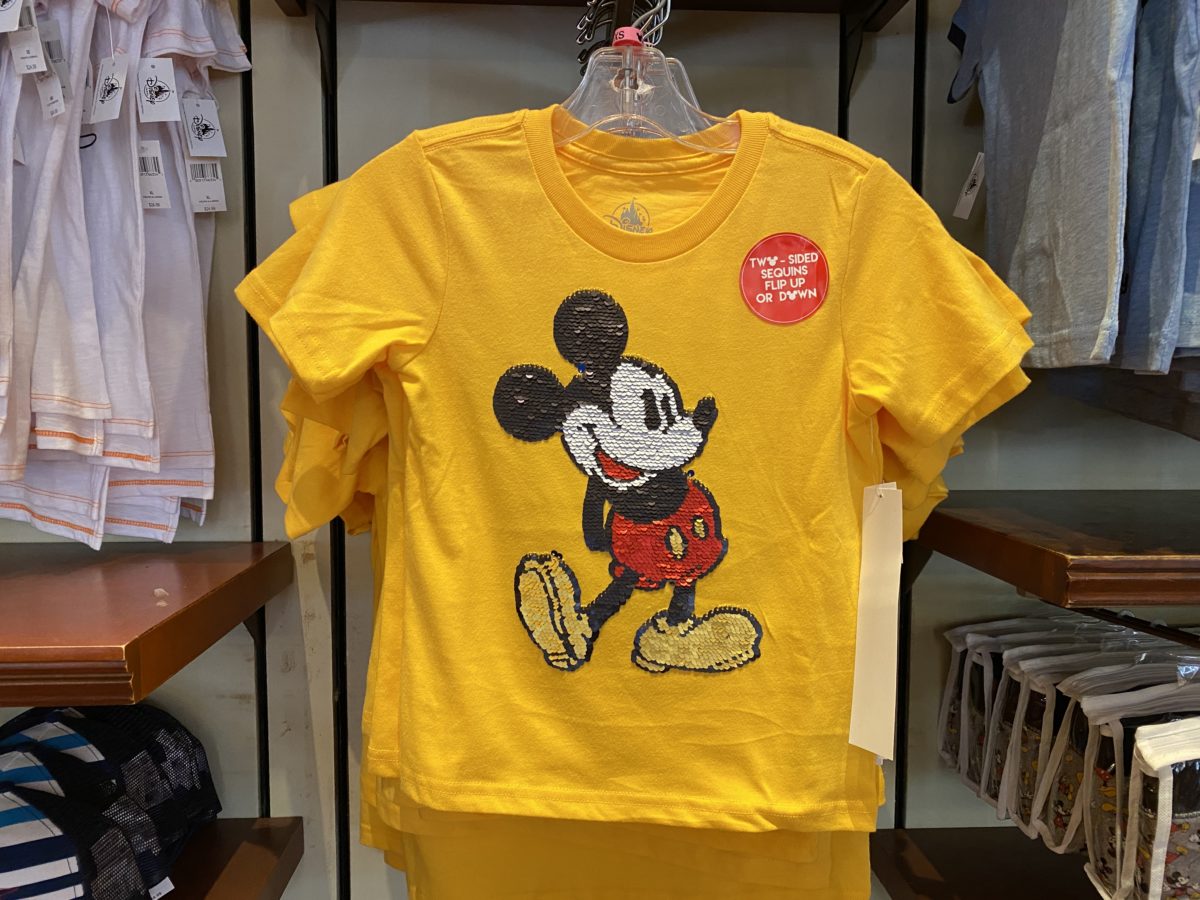 Also at the Emporium, we found this fun reversible sequin kids shirt featuring Mickey Mouse in a cheery sunshine yellow color.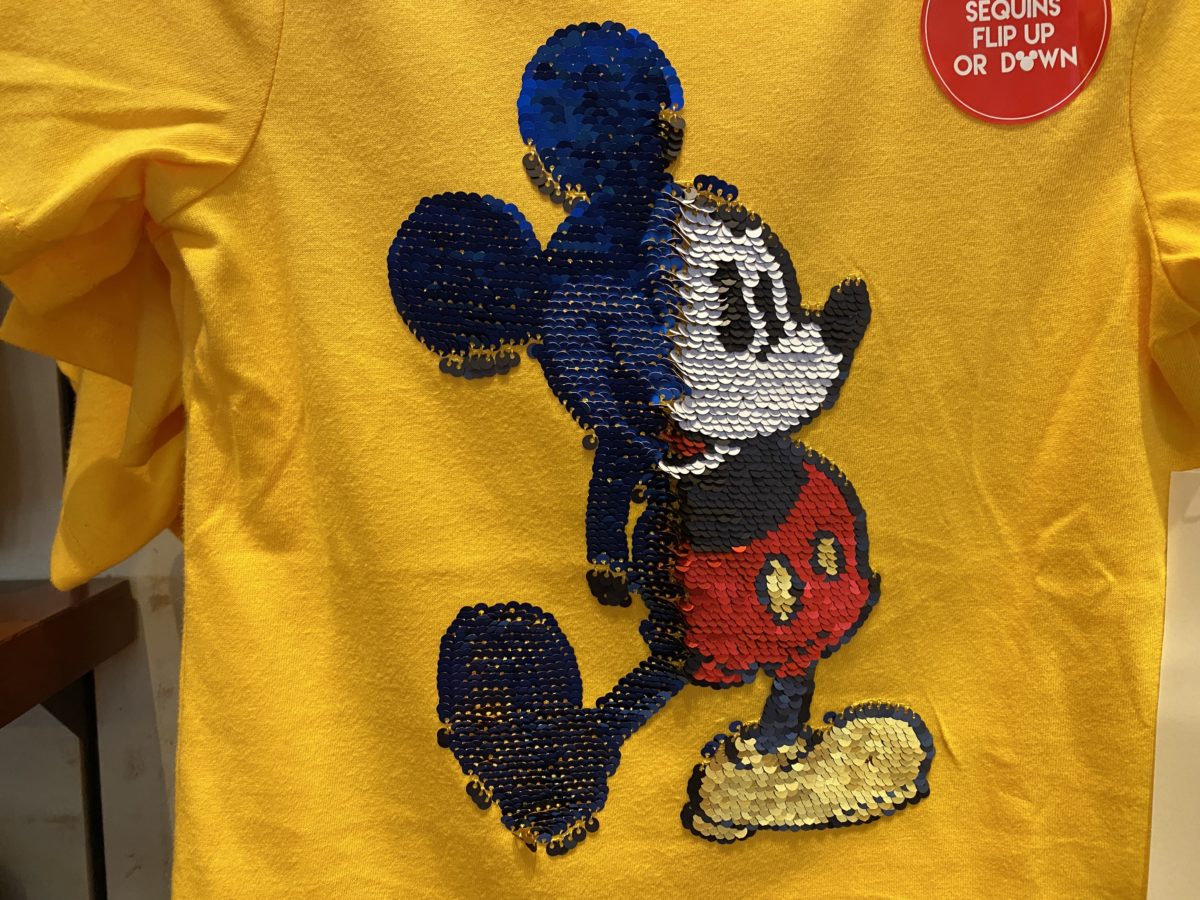 One side of the sequins shows Mickey in color, and the other shows his silhouette. It retails for $29.99.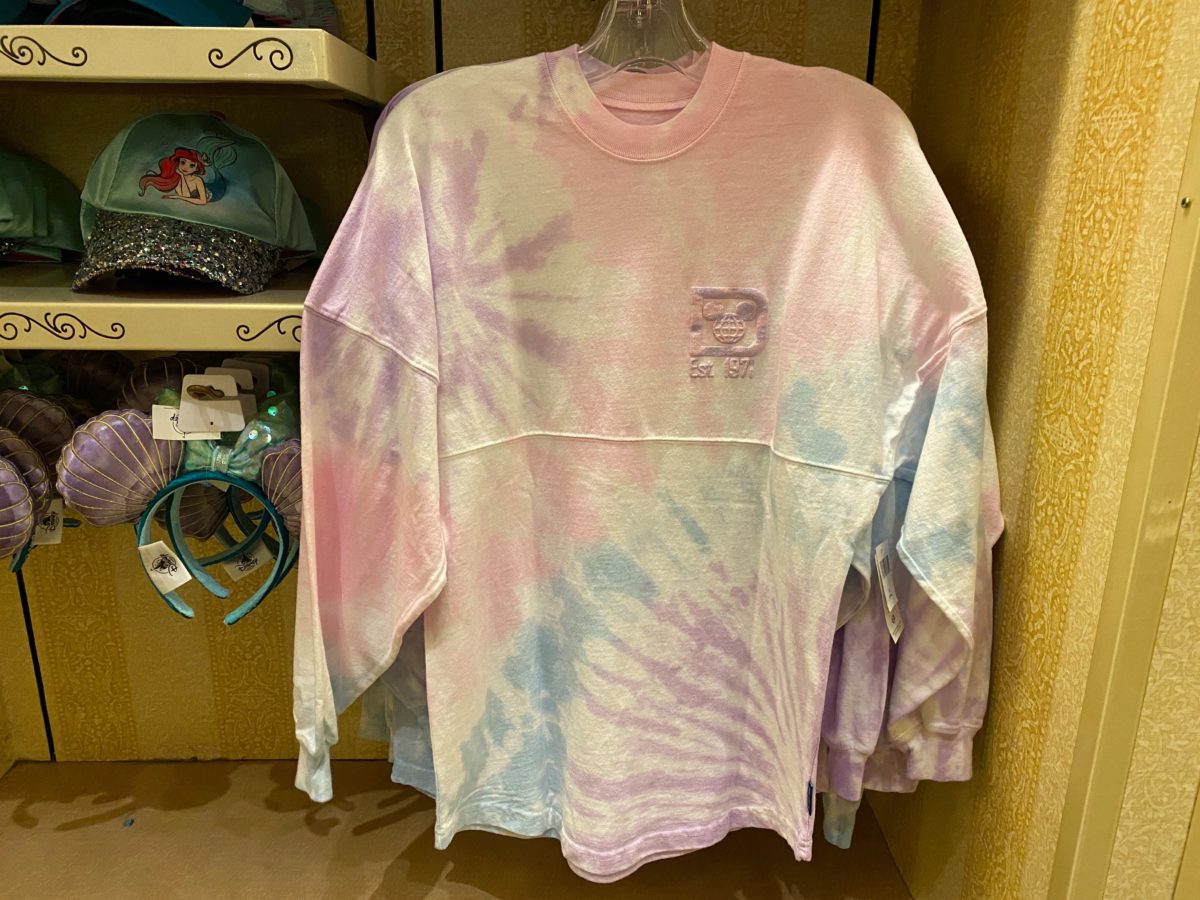 We found a fun new pastel tie dye Spirit Jersey in the Emporium while browsing the Little Mermaid merchandise. This Spirit Jersey would match so many of the color trends recently, we think it's perfect. For more photos and information, see our article here.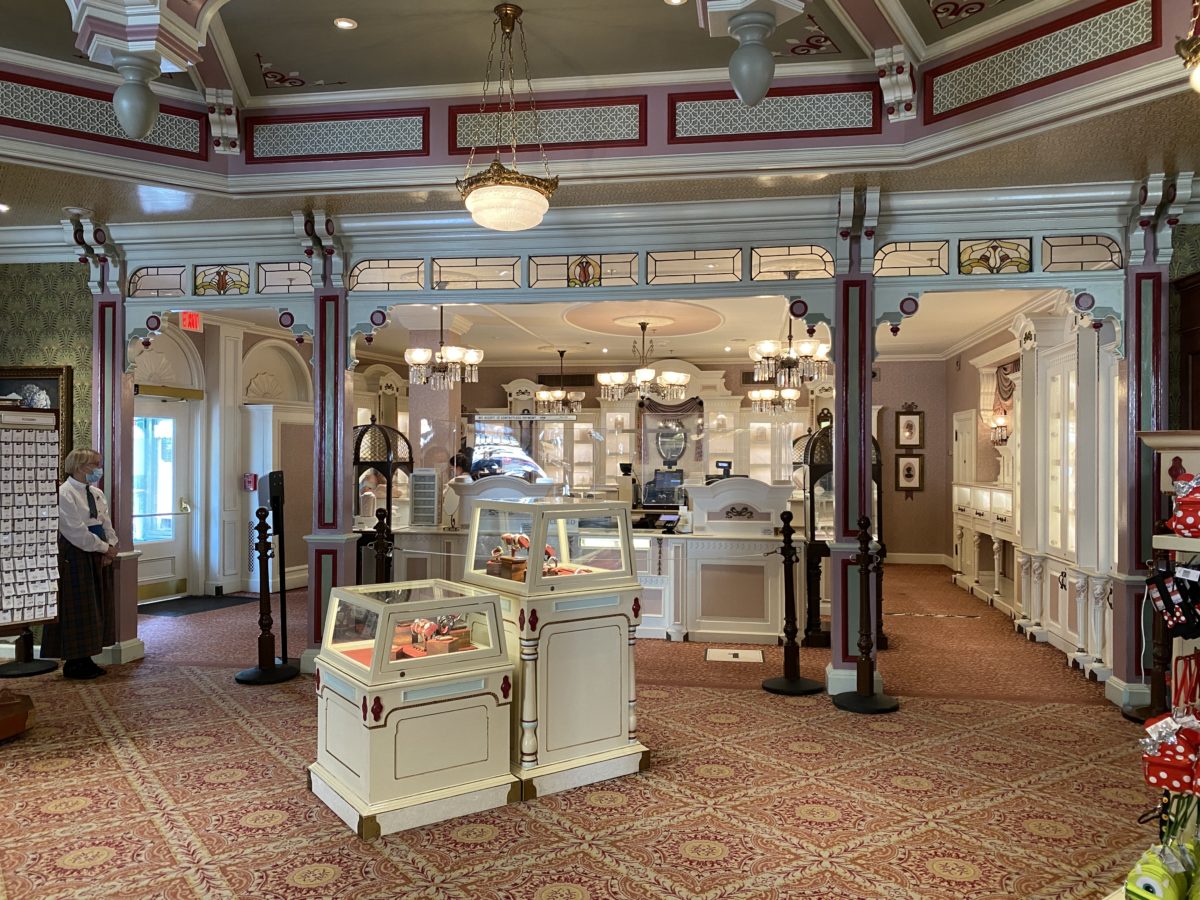 Now that all of the parks are open in Walt Disney World, Disney is starting to see what is working and what can be improved when it comes to traffic flow, operations, procedure, and other additions due to precautions for COVID-19. Today, we saw the entrance for Pandora Jewelry moved from an exterior door to inside Uptown Jewelers. Changes to traffic flow like this have been common across the parks, with various doors at the Emporium on Main Street, U.S.A. swapping between Exit and Entrance throughout the day to accommodate the needs of the moment.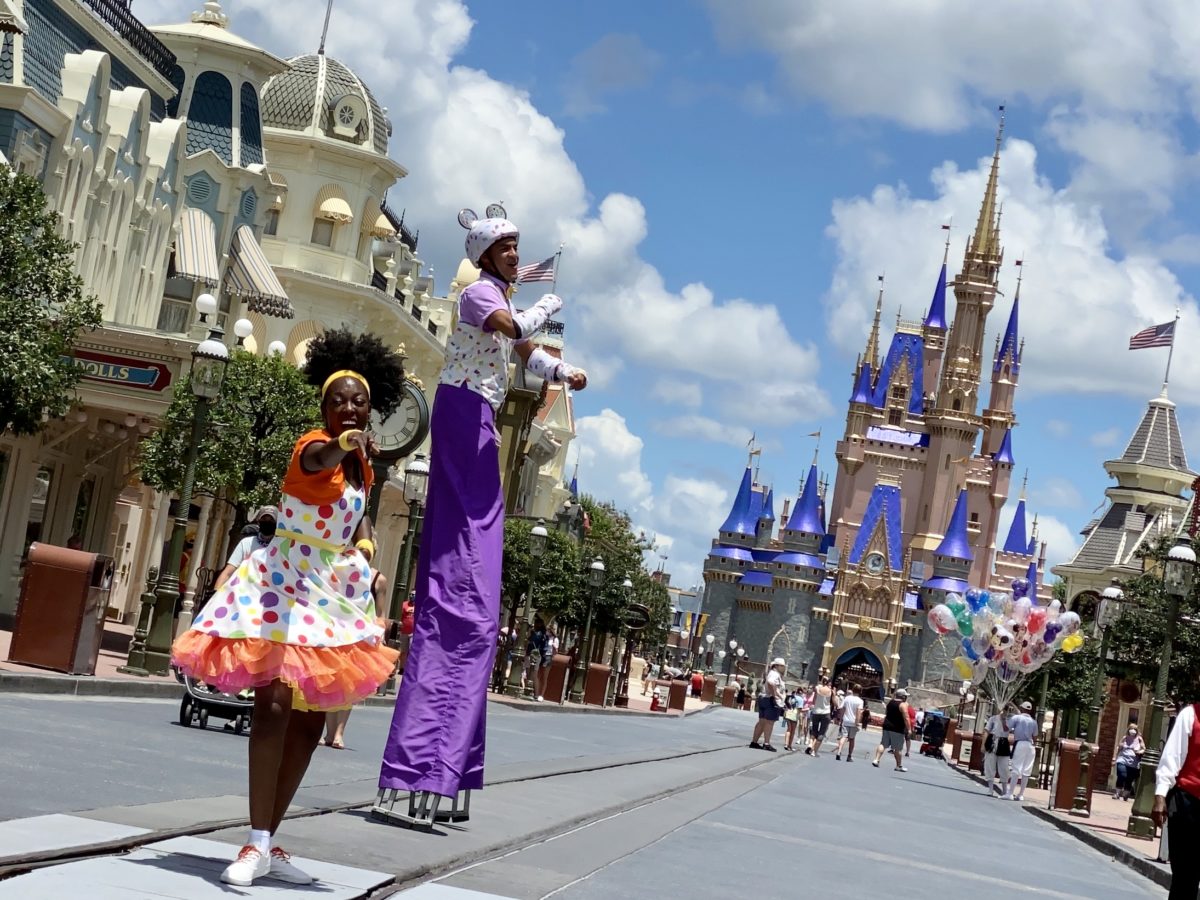 We had a great time today at the Magic Kingdom, we hope you enjoyed coming along with us. Have a magical day!