Jigsaw puzzles have become all the rage lately in the Disney Parks, and any merchandise themed to "The Haunted Mansion" is bound to bode well amongst guests. We have already seen this puzzle featuring Stitch dressed as the Hatbox Ghost, but now there's a new puzzle set haunting the shelves in Disney Springs, offering a new, chilling challenge.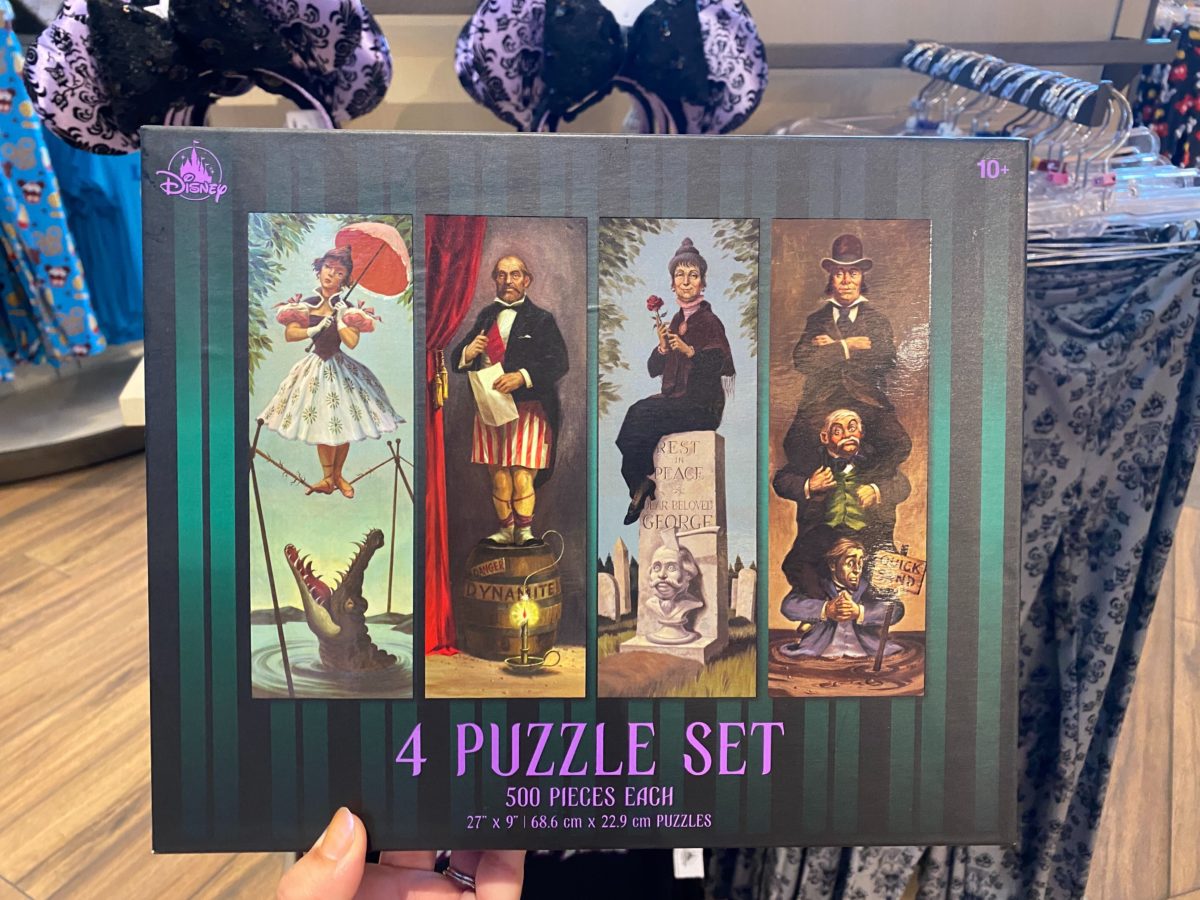 This box features four puzzles, each depicting the eerie photos which line the striped walls of the Stretching Room inside The Haunted Mansion attraction. Each long, rectangular puzzle is made up of 500 pieces, perfect for the puzzlers who don't mind gazing at something gloomy for long amounts of time.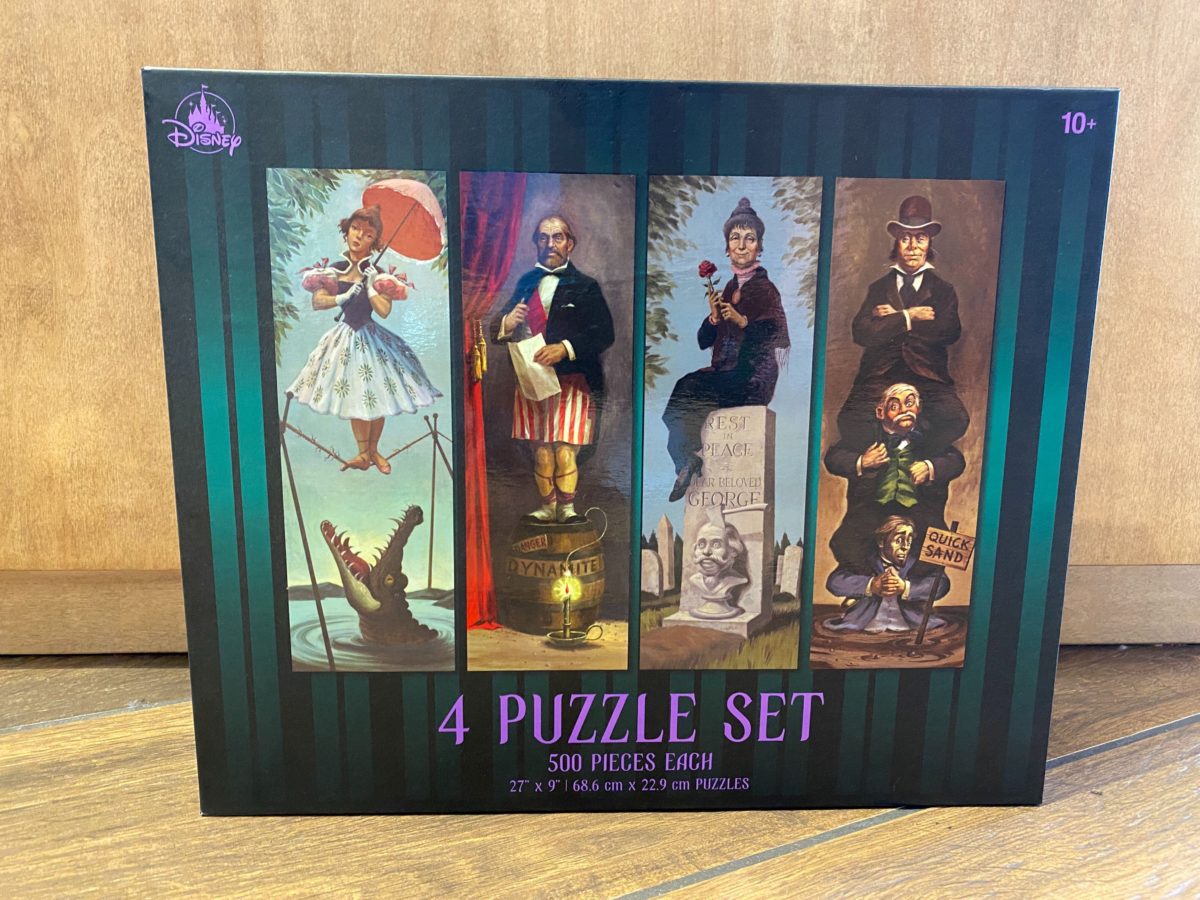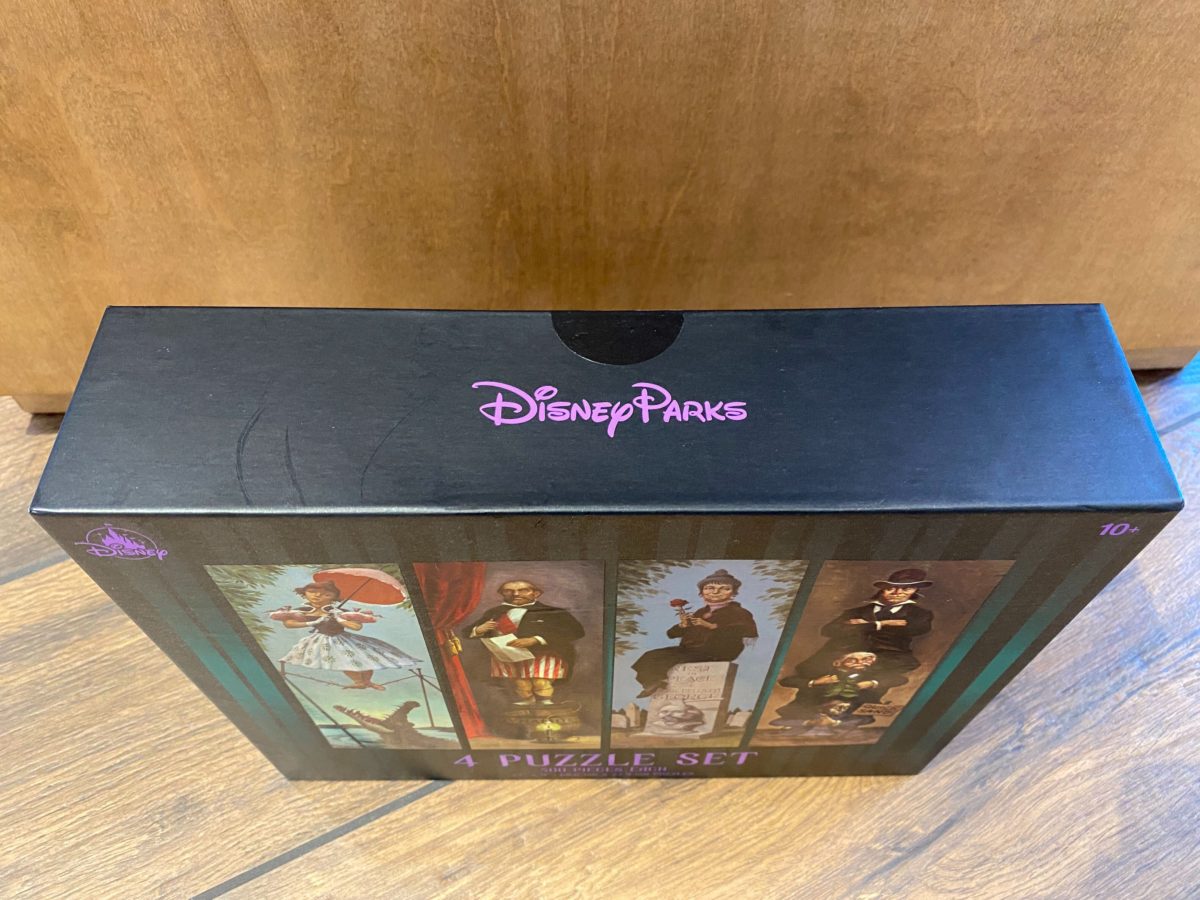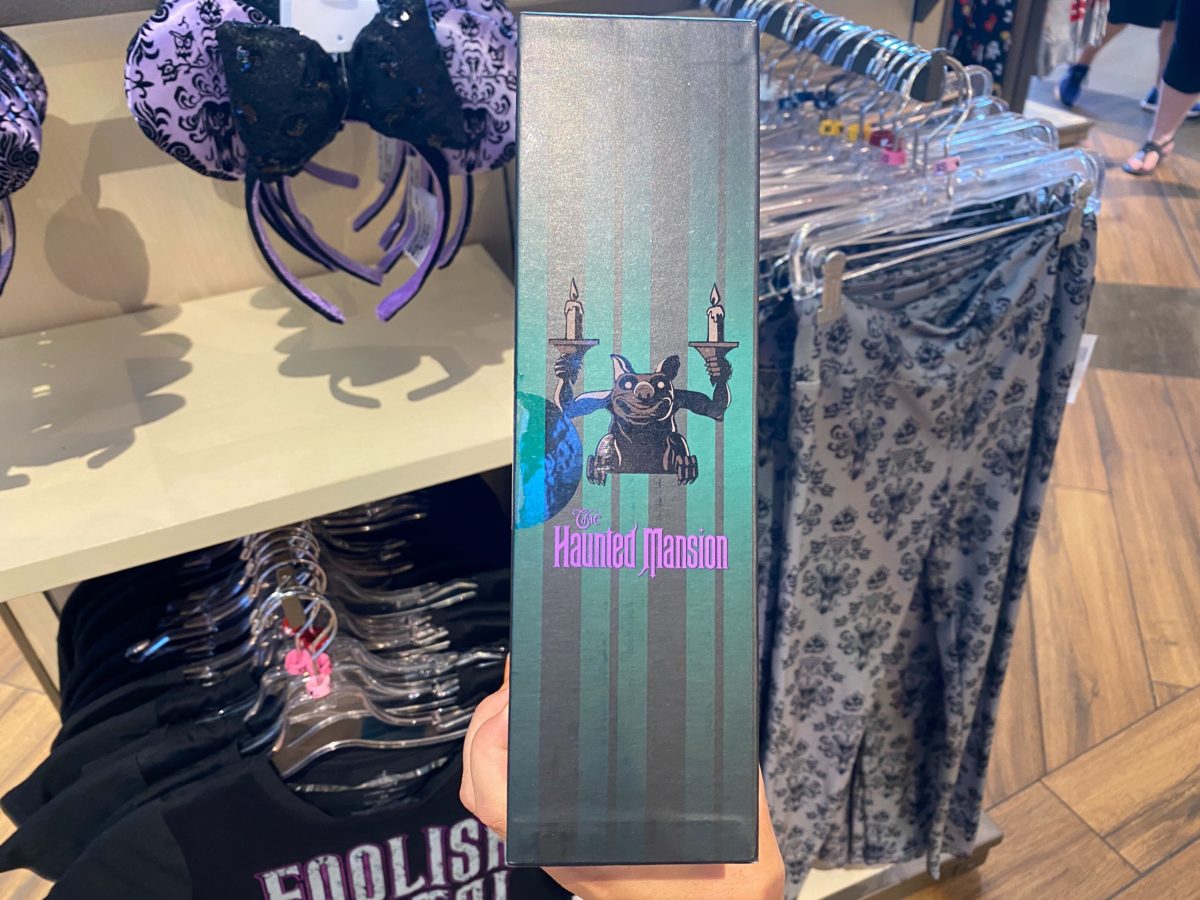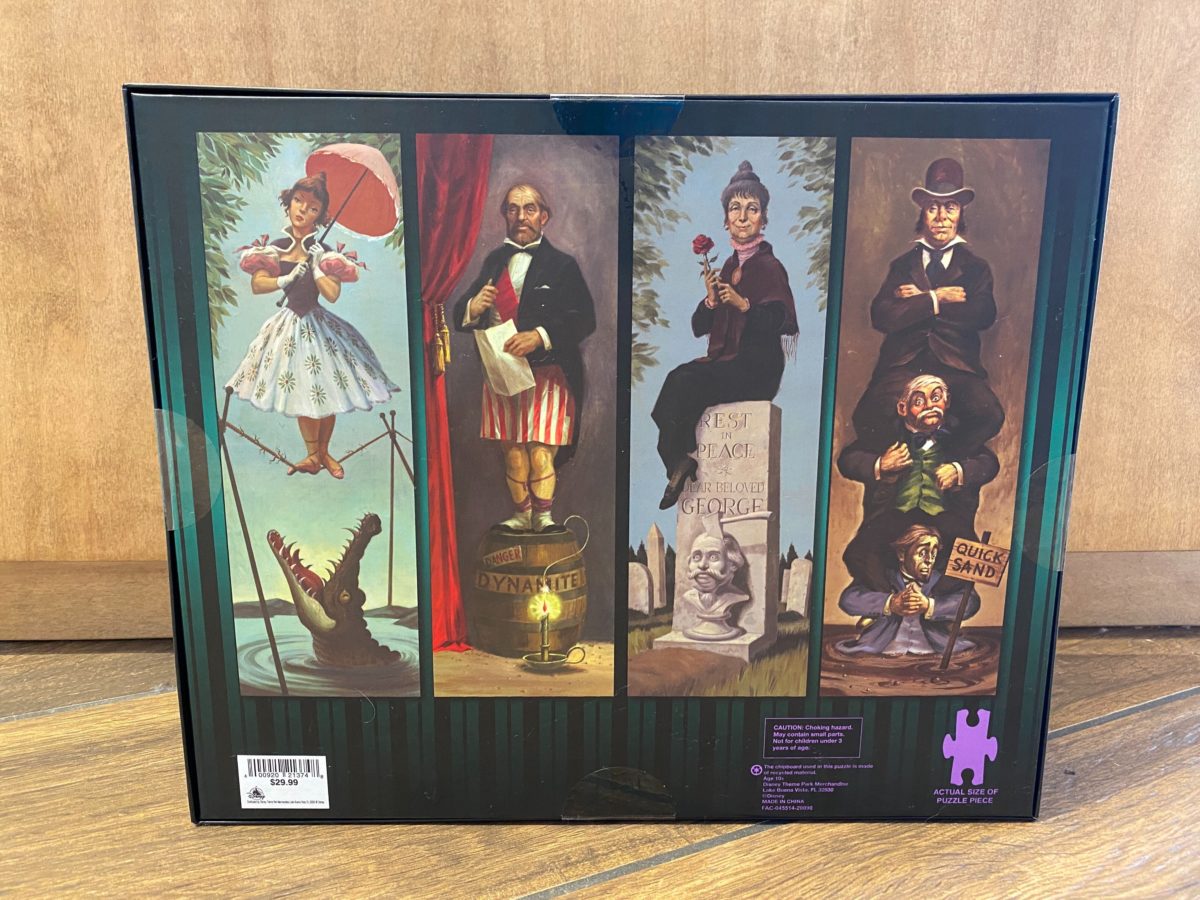 The set comes smartly packaged in a black and green box, with the Disney Parks logo on top and a grinning gargoyle on the side. The back of the box clearly shows the image of the completed puzzle, which has no windows, and no doors! This would make a great gift for any Haunted Mansion fan. It cost $29.99, and we found it over in World of Disney in Disney Springs.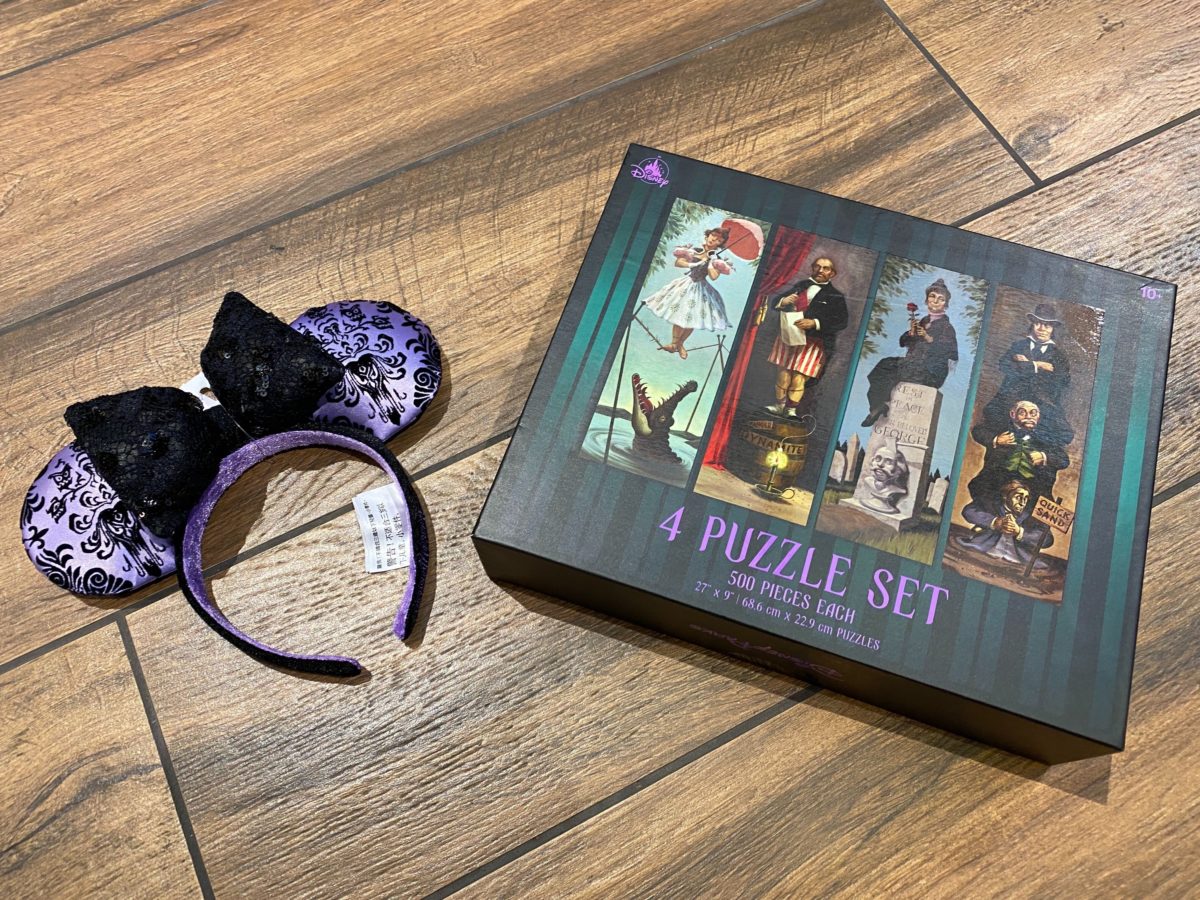 If you're a puzzler yourself, why not try this Indiana Jones Adventure 25th Anniversary puzzle which recently made its way over to Walt Disney World, or check out this huge collection of Ravensburger character puzzles available on shopDisney. For more "The Haunted Mansion" merchandise, take a look at this new collection of attraction merchandise which was released in May, including Minnie Ears, a Spirit Jersey, and more.