The National Hurricane Center has updated its map for Tropical Storm Isaias, and while the path has shifted east, Central Florida could still face storm force winds this weekend.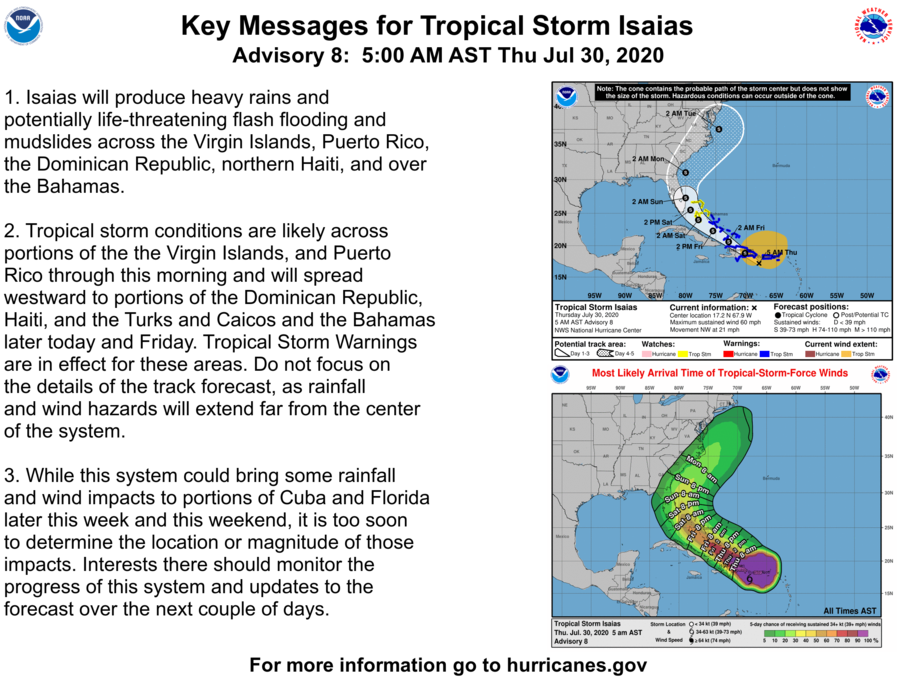 The NHC reported that the storm is currently over Puerto Rico and parts of the Virgin Islands, producing heavy rain and wind. The current track is that it will then head to sections of the Dominican Republic, Haiti, Turks and Caicos, and the Bahamas later today through tomorrow, bringing potentially dangerous flash flooding and mudslides. While it's still likely too soon to tell exactly what impact this storm will have on Central Florida, the current map predicts the storm to reach the region by Sunday, with storm-force winds as early as Saturday morning, before heading up the United States' east coast.
The National Weather Service is encouraging residents and visitors to monitor the status of the system, and check their hurricane kits and emergency supplies now.
Walt Disney World and Universal Orlando's Hurricane Policy states that a Hurricane Watch or Warning must be issued for cancellation or change fees to be waived. You can check for any further updates from the National Hurricane Center here, and read up on Walt Disney World's hurricane policy here.