With the reopening of Disney's Hollywood Studios, there have been a lot of changes to adapt to, such as the new Park Pass system and modifications to nearly every inch of the Walt Disney World parks. For the most in-demand attraction in the world, Star Wars: Rise of the Resistance is also seeing changes in both how guests are able to visit the attraction. Thankfully, a new update on the My Disney Experience app can help guests, especially larger groups, to book Boarding Groups for their entire party more easily and streamlined than before.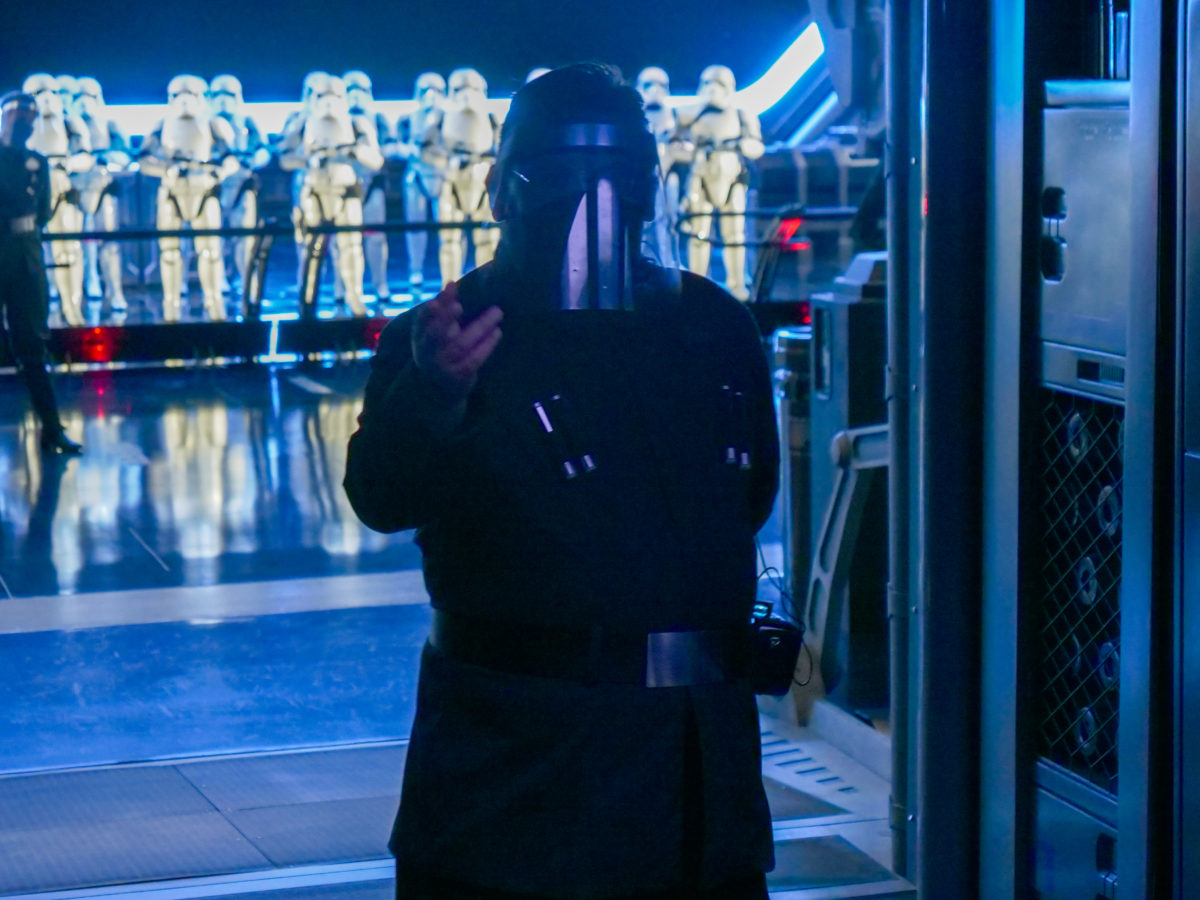 As a refresher, here's the process to join the Virtual Queue for Rise of the Resistance:
In order to have any chance of riding Star Wars: Rise of the Resistance, guests will need to join the new modified Virtual Queue system. While this can be done by visiting the Guest Experience Team when the queue opens, the most efficient way is through the My Disney Experience app. In the app, the first step is to locate the "Star Wars: Rise of the Resistance – Request Access with Virtual Queue" section and touch "Join".
Alternatively, touching the menu icon (the three horizontal lines in the bottom-right corner of the screen), then "Virtual Queues", and then "Join Virtual Queue" will lead to the same page.
The next screen provides some details as to how this is a modified Virtual Queue system. Unlike the 'old' method, which was only available at park opening time, the modified Virtual Queue has two different release times for groups – 10:00 AM and 2:00 PM, giving guests two opportunities to secure a boarding group.
Once 10:00 AM (or 2:00 PM) rolls around, guests will want to refresh this screen by pulling down on it. As soon as Boarding Groups are live, a "Join" button will appear. Pressing that button will present a page to select who will be part of your party.
Here's where the changes come in. Now, all members of your Friends and Family group on My Disney Experience that have tapped into the park will be automatically checked off. Prior to this, you had to scramble through the list, checking the box next to any and all names you wanted to be in your Boarding Group. Having that automated and simplified will help a great deal of guests secure their Boarding Group for the day, as often it was the process of fumbling through the list that set guests back to the point where groups had run out by the time they'd finished.
Next time you're in the park, make sure to take advantage of this latest update and grab your Boarding Group faster than you can say, "YES, R5. YOU TOO."
Stay tuned to WDWNT.com for more updates on changes to Star Wars: Galaxy's Edge and attractions all throughout Walt Disney World.