It was a sunny, perfect park day at Disney's Animal Kingdom, and we came ready to have a wild time! We love seeing all the animals, and taking it all in here at this unique park. Let's get started!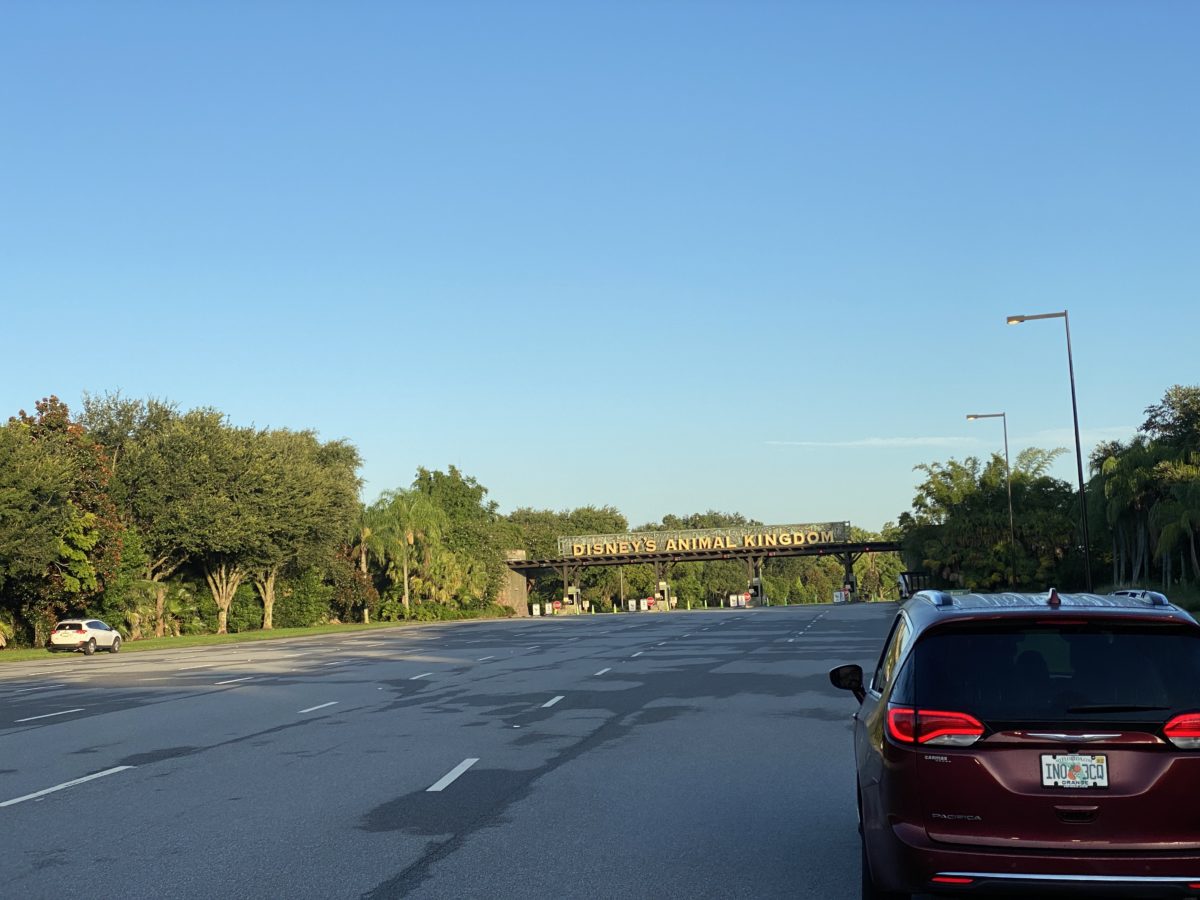 Just when we thought we had this parking lot routine down, it's changing on us. We first experienced this change a few days ago at EPCOT, and now the ripples of change have grown into larger and larger waves. We were not allowed to line up 60 minutes prior to opening as has been the routine, instead, we were instructed to come back 30 minutes prior to opening to enter the parking lot. We were somewhat dubious of this instruction, and, not wishing to be late to the party, checked in again at 45 minutes prior to opening. This other vehicle went rogue and paused on the shoulder with us as we watched several cars get pushed through to the exit before the Cast Members moved the cones to the holding position and waved us down. We were allowed to line up about 42 minutes prior to opening and enter the parking lot 35 minutes prior to opening.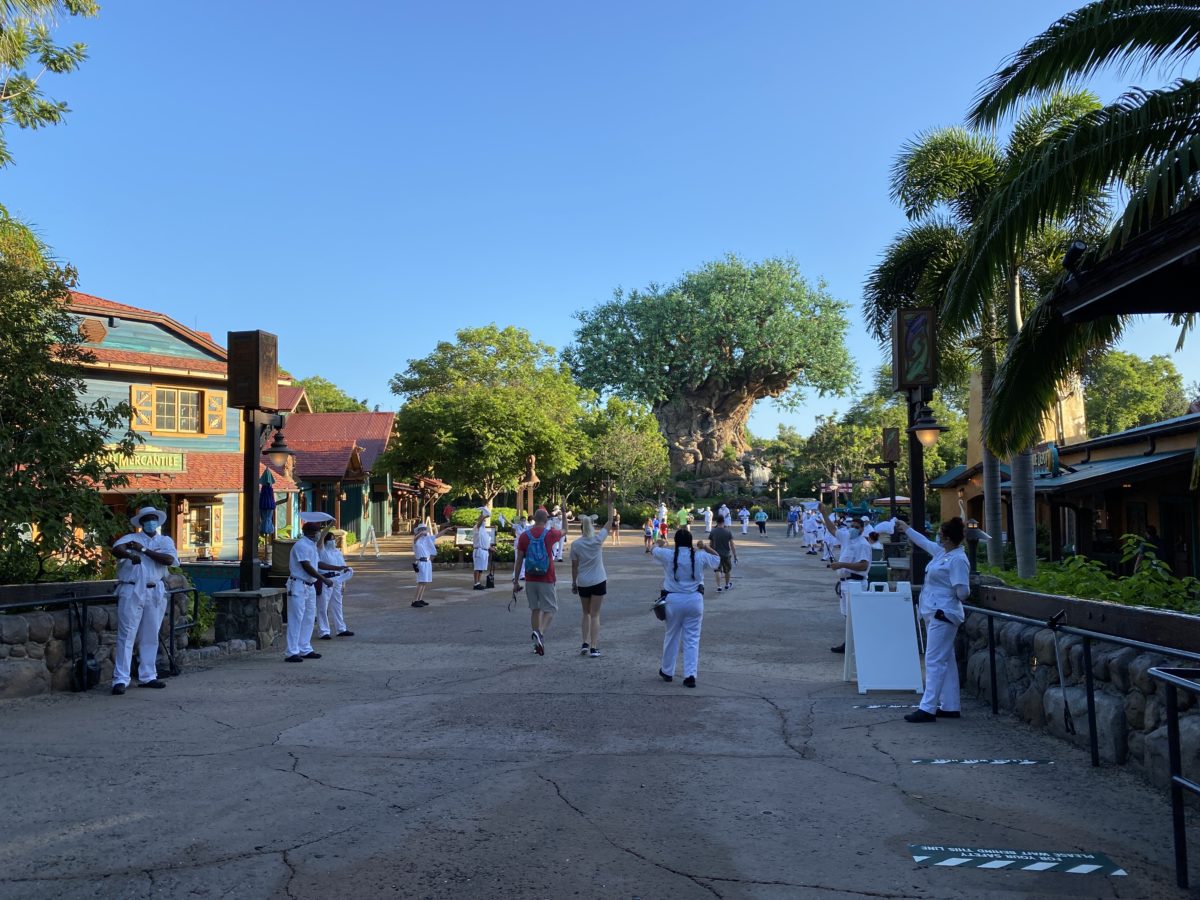 Once we were inside we were met with an unexpected and very sweet treat. The Custodial Cast Members had all gathered at the entry to Discovery Island, lining the walkway, holding their cleaning cloths. When a guest would enter, the Cast Member at the front, who was wearing a microphone, would ask where they were headed or point out that it was their birthday, or anniversary, depending on their "I'm Celebrating" buttons. The gathered Cast Members would then cheer and clap, spinning their cloth in the air. It was a wonderful sight to see so many smiling faces gathered together in the morning!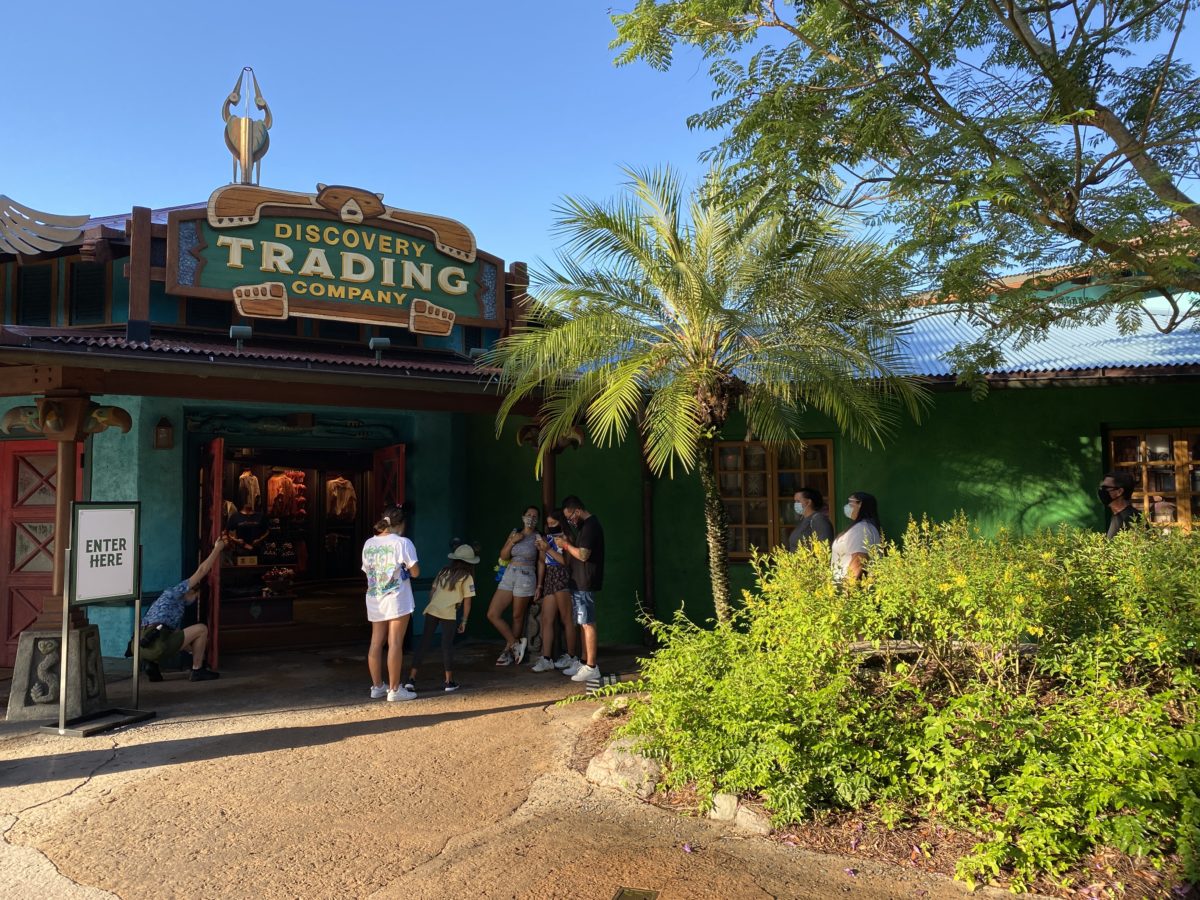 Everyone has their "rope drop" destination, even if there isn't a "rope drop" anymore, and being at the parks first thing in the morning looks different than it used to. For some, that means checking out the shops first thing in the morning, and these guests scored first in line to do just that.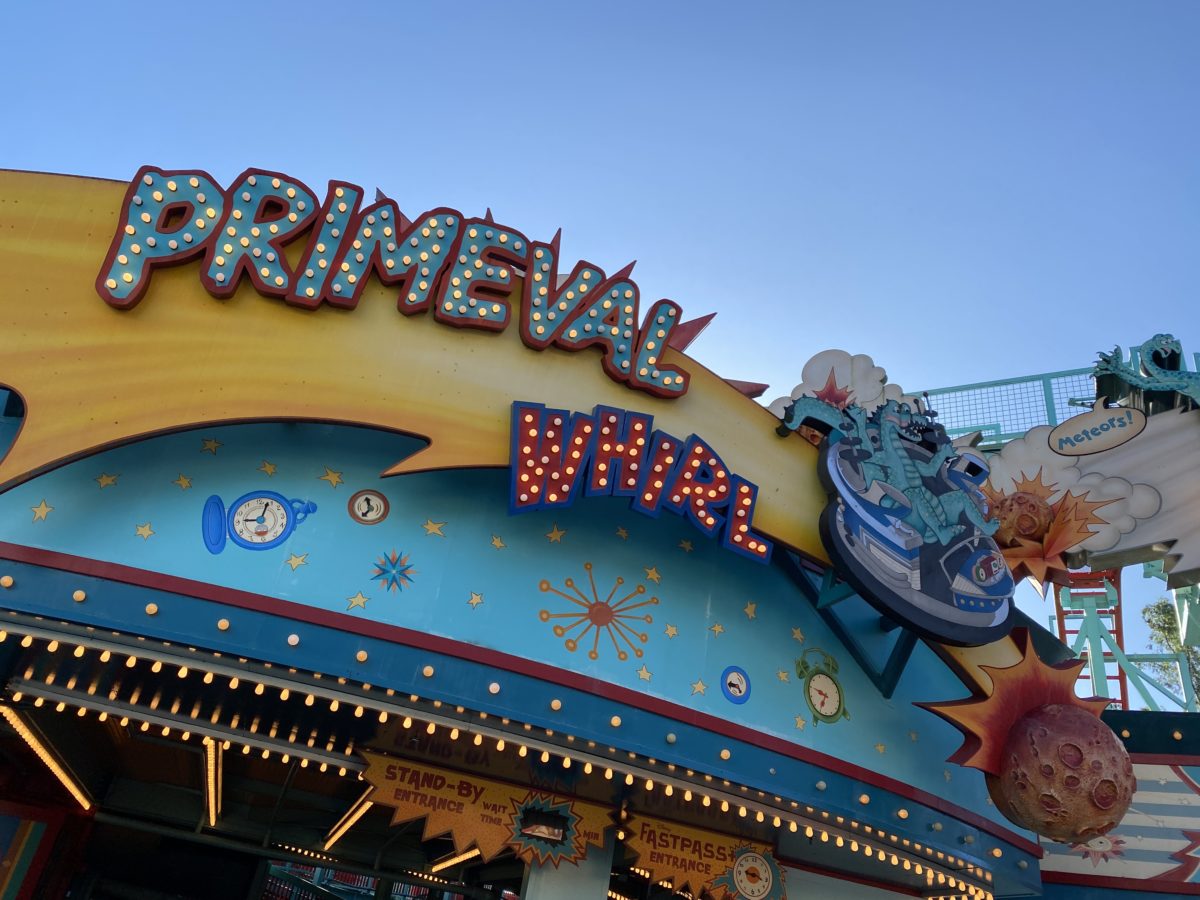 We checked out Primeval Whirl, which was recently announced to be closed forever following the parks' recent closure for COVID-19. The cars have been removed from the track, and while this sign is still lit up, everything else about the ride is silent and dark.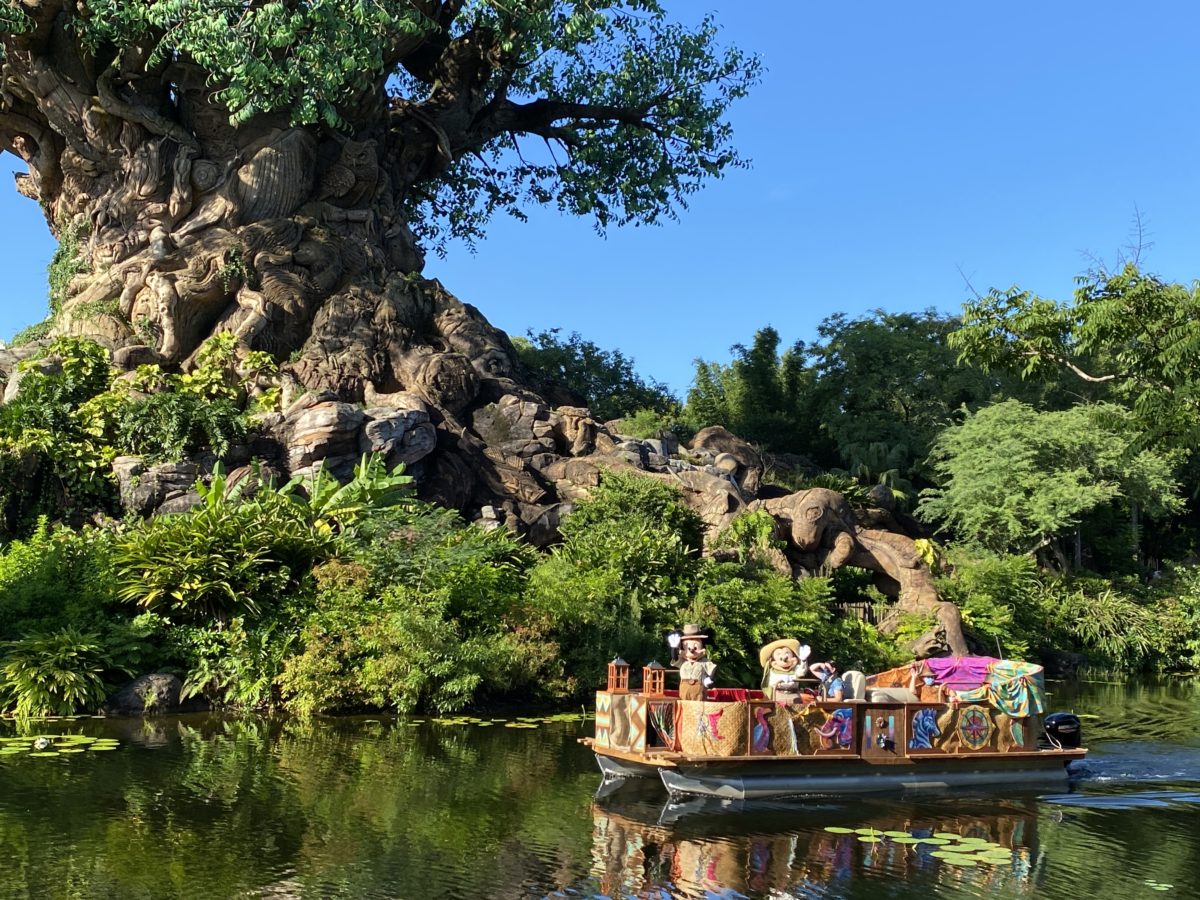 While admiring the Tree of Life from one of our favorite spots we saw the Mickey & Friends Flotilla as it sailed by, and got a nice wave hello from Mickey and Minnie in their safari outfits. Have you seen the newest Loungefly backpack featuring Minnie Mouse in her safari gear? We love it!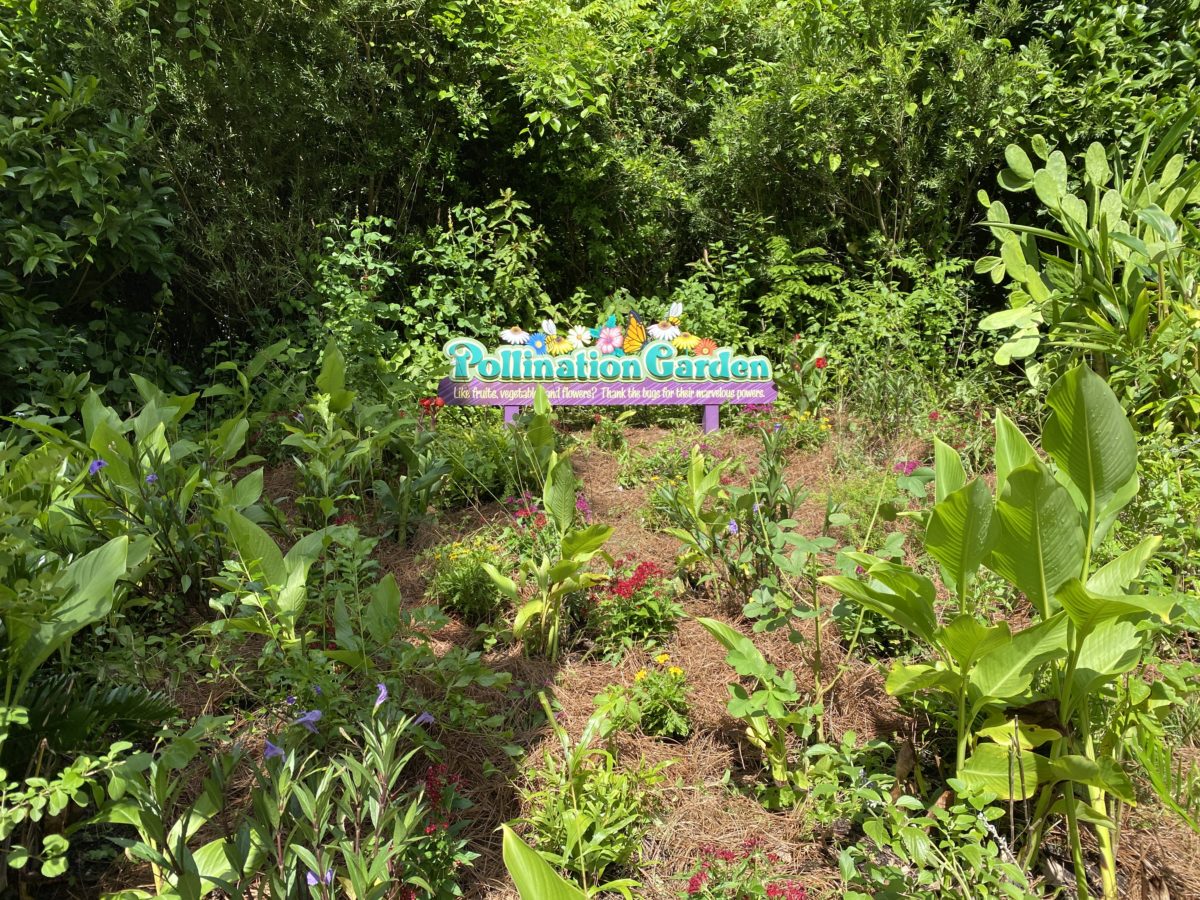 Over at Rafiki's Planet Watch, we noticed this little Pollination Garden, and love the idea behind it. This garden has been recently tended, with pine straw having been put down to kill unwanted weeds and allow the desired plants to grow unencumbered. We've noticed gardening work being done all across the parks since the reopening, and commend the gardeners for a beautiful job well done.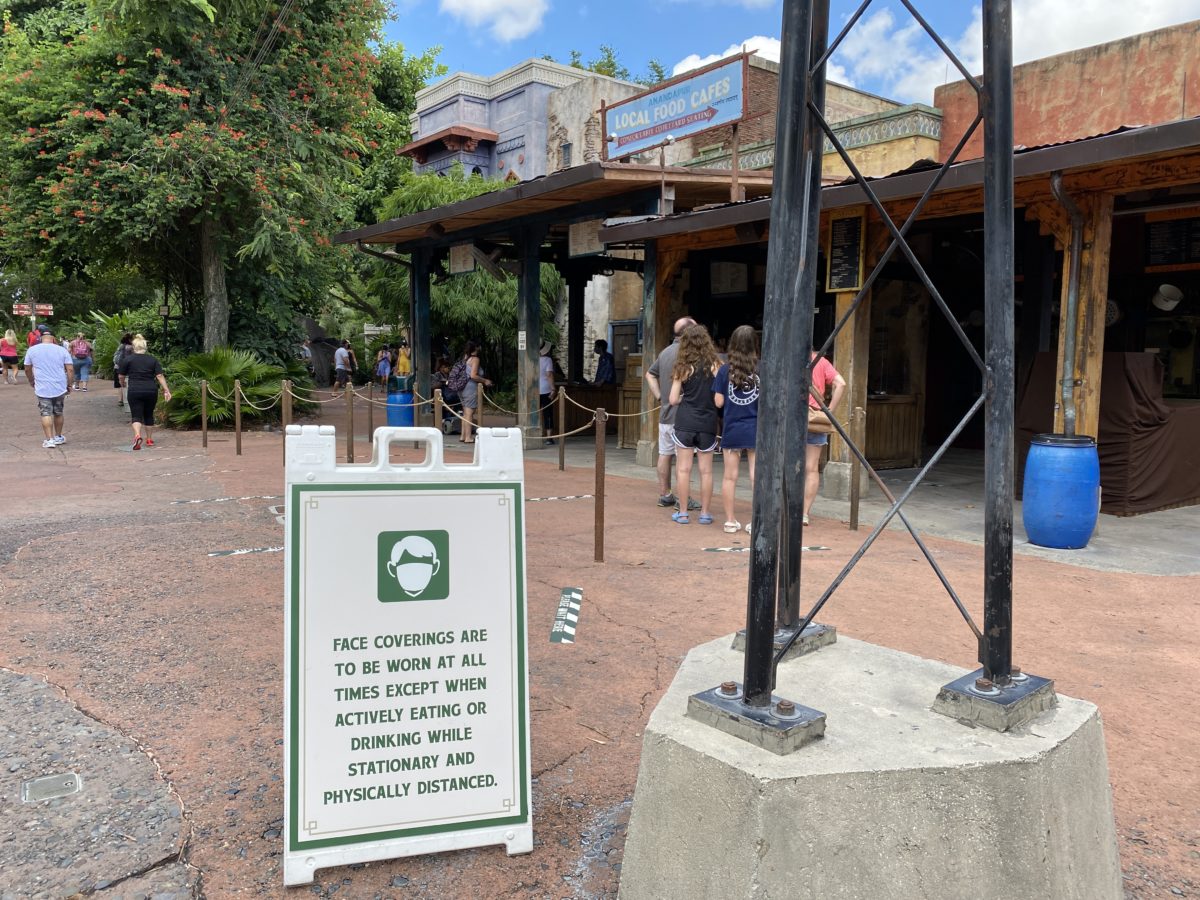 The updated face mask policy, which states that face coverings must be worn at all times except when a guest is actively eating or drinking while stationary and physically distanced, has finally made its way to Disney's Animal Kingdom. A few of these larger signs were spotted around the park, and most quick service locations bore the new updated policy on or near the plexiglass barrier at the checkout.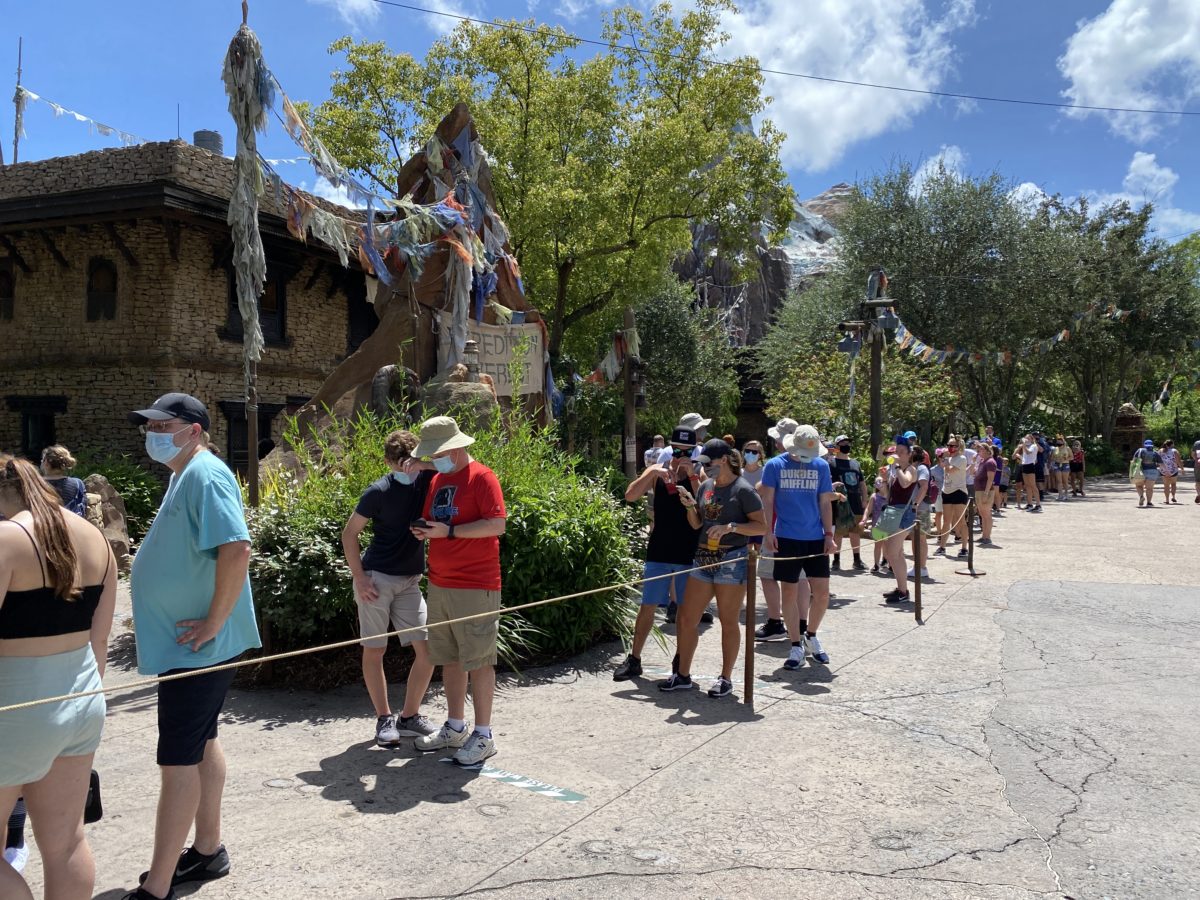 While wait times for even the most popular of rides have stayed pretty low, some rides close every two hours to perform a deep clean of the ride vehicles for the guests' safety. Expedition Everest is one such ride, and at the peak time of day, the line to board the attraction can fill quickly while this 15-minute cleaning is underway. Thankfully, once it's completed, the ride can be loaded quickly, and the line goes down relatively fast. Shortly after this picture was taken the ride reopened, and we watched as this line disappeared into the indoor queue.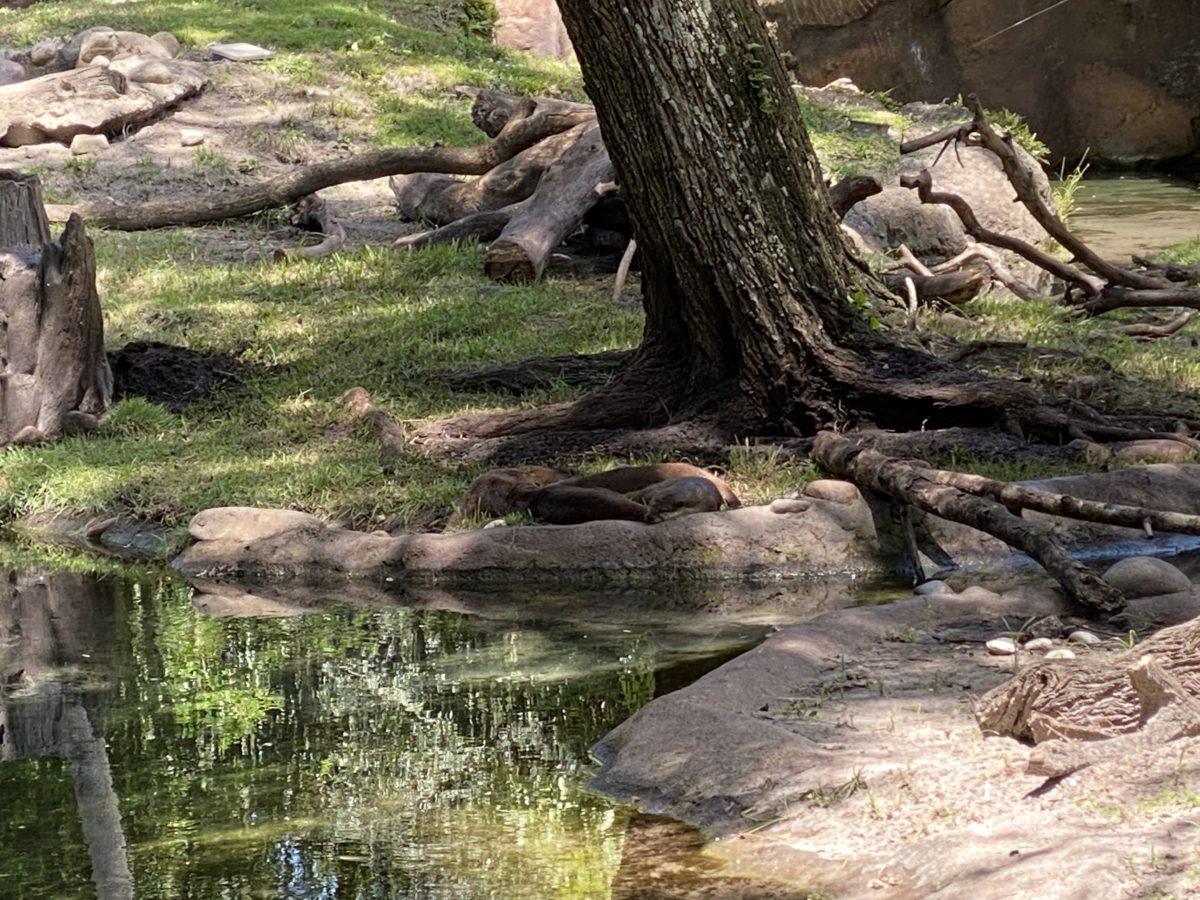 We like to check in on the animals while we're at Disney's Animal Kingdom, and one animal that holds a special place for us is the otters. Being shy creatures, most days they elude us, but today we got to see them napping in the shade. What a perfect cuddle party!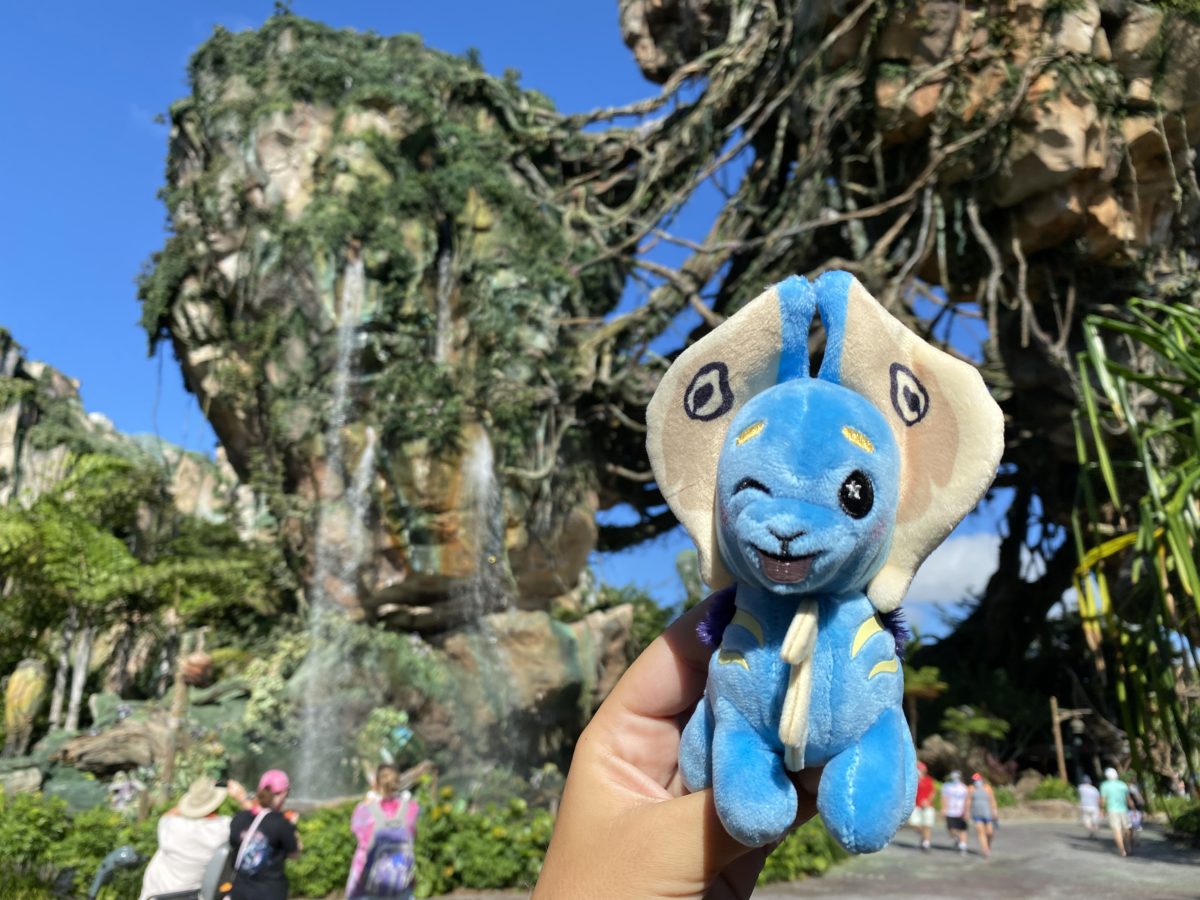 After last week's Fruishi Wishable, we couldn't resist a Pandora Wishable. What a way to end the day! We had a great day at Disney's Animal Kingdom, we hope you enjoyed coming along with us. Have a magical day!