Much like the dinosaurs themselves, Primeval Whirl has gone extinct at Disney's Animal Kingdom, so we thought we'd stop by and pay our respects.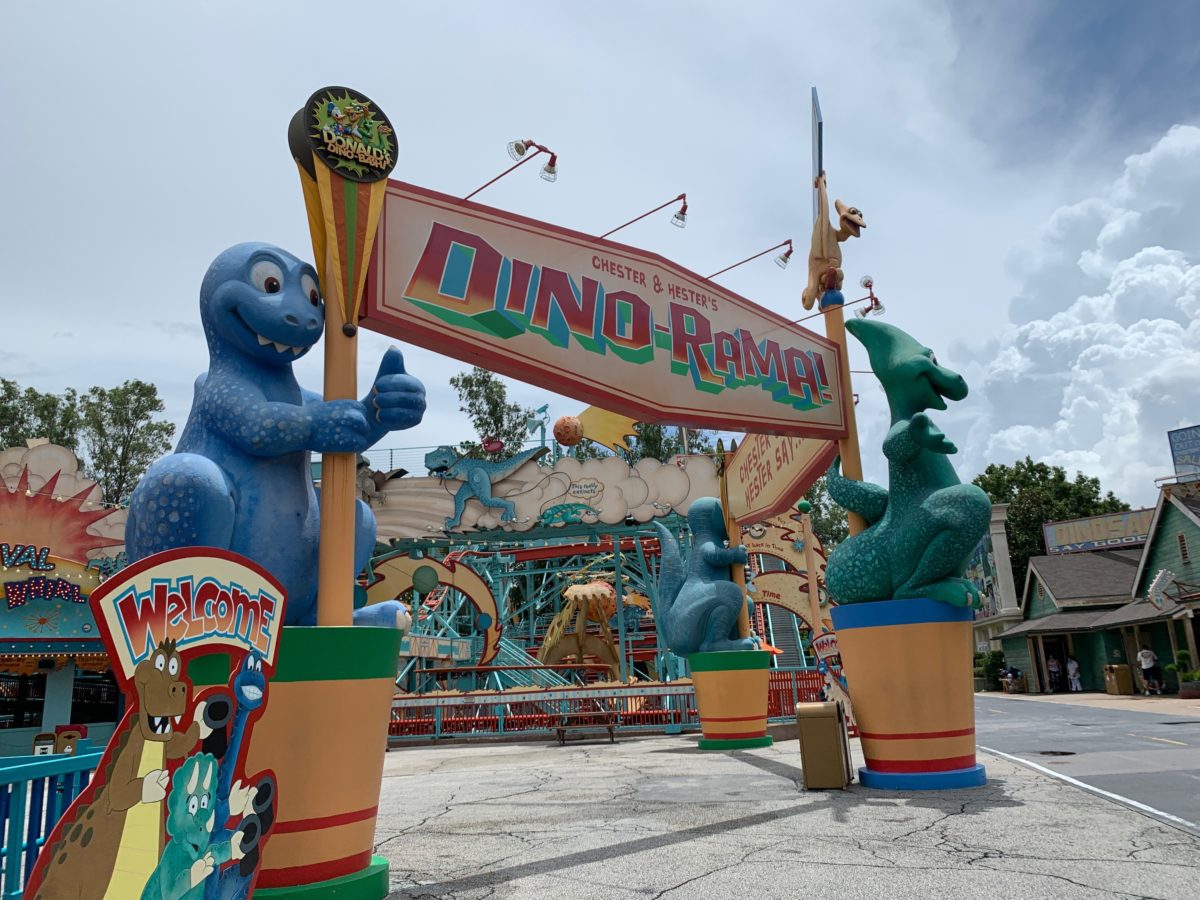 Meanwhile, the dinosaurs holding up the Chester & Hester's Dino-Rama sign seem as happy as ever. (I take it nobody told them the news.)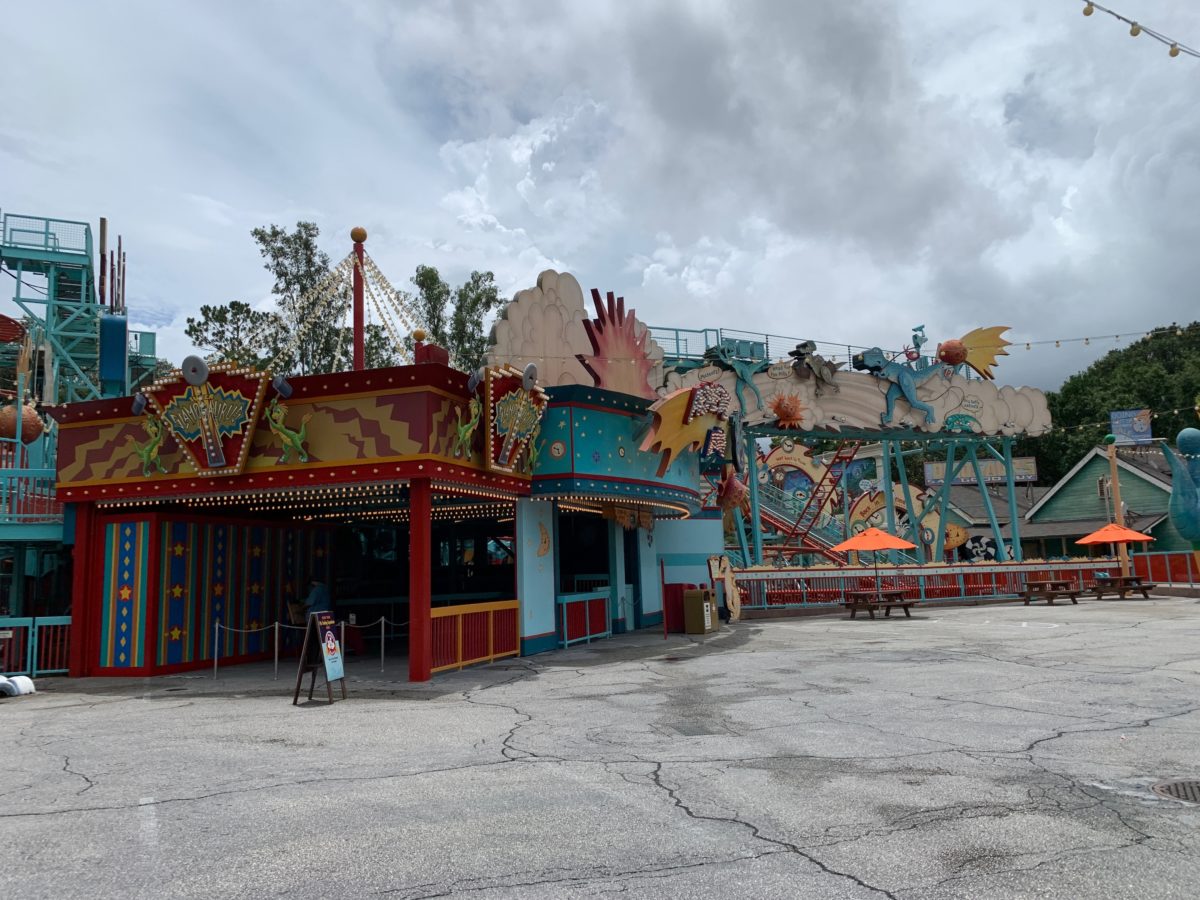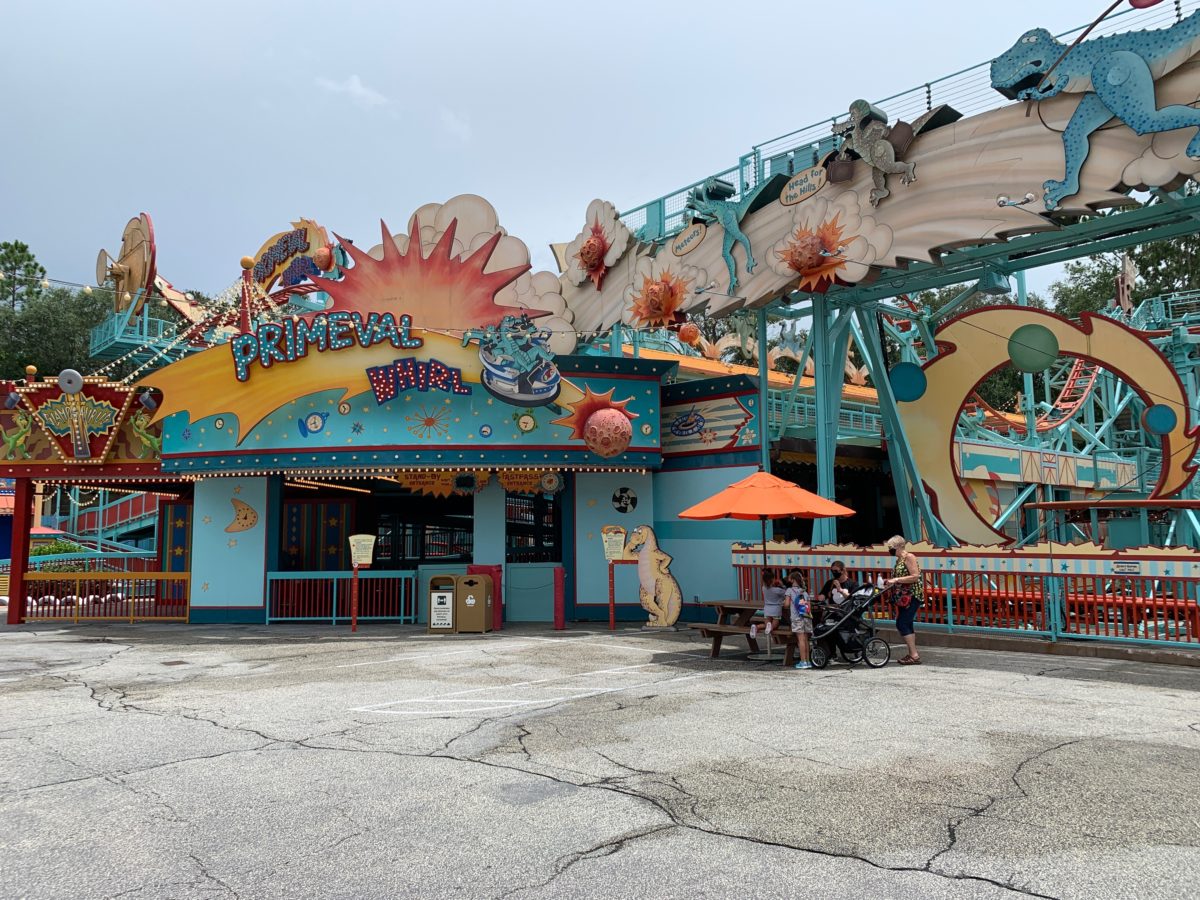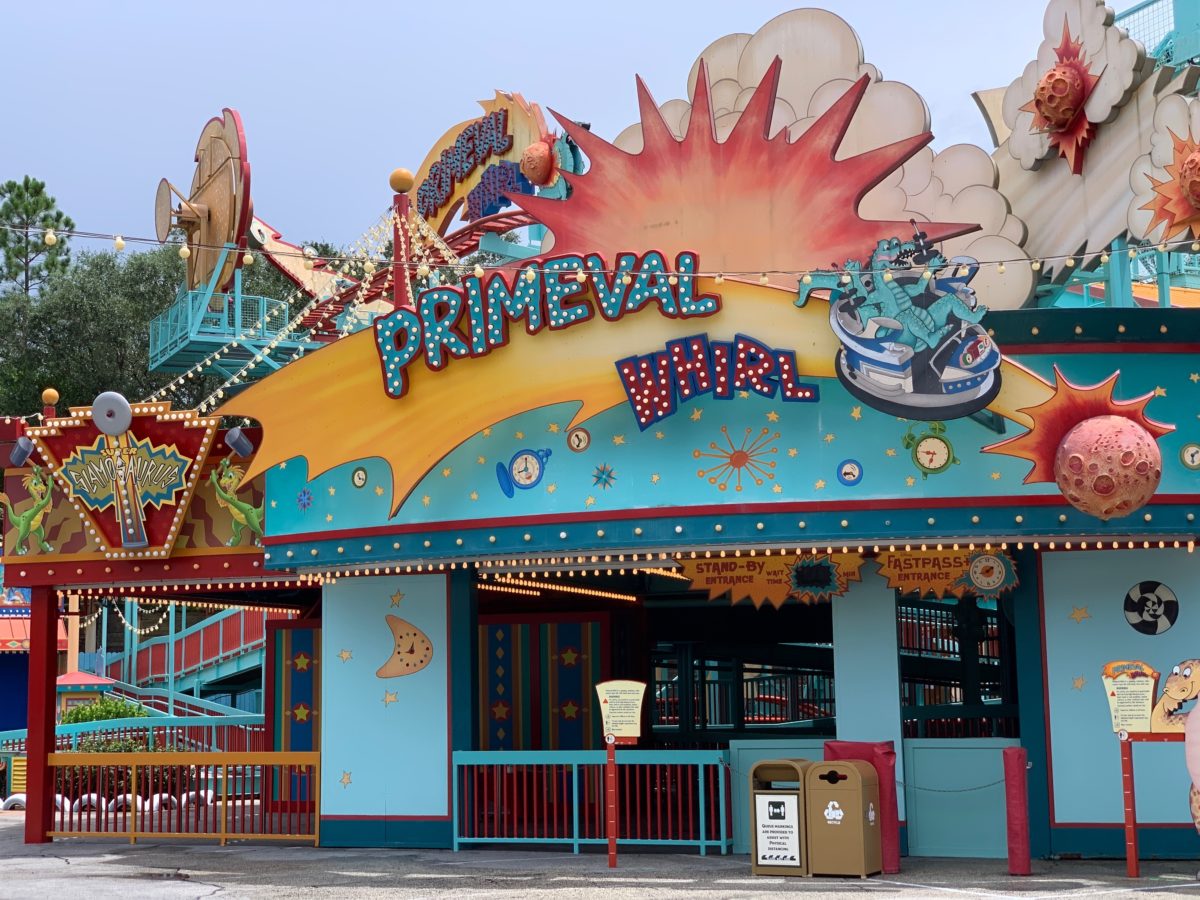 Many of the lights remain on, including on the marquee, at least for the moment.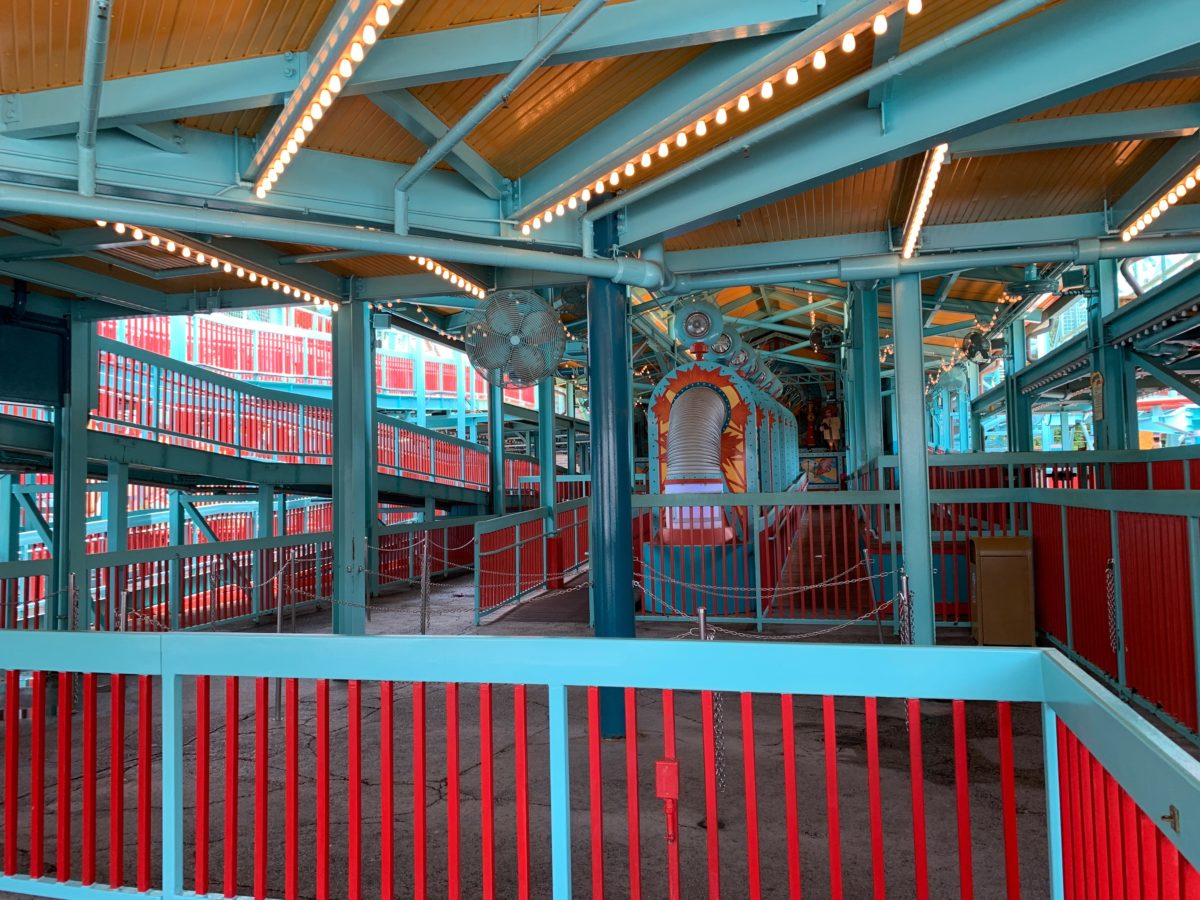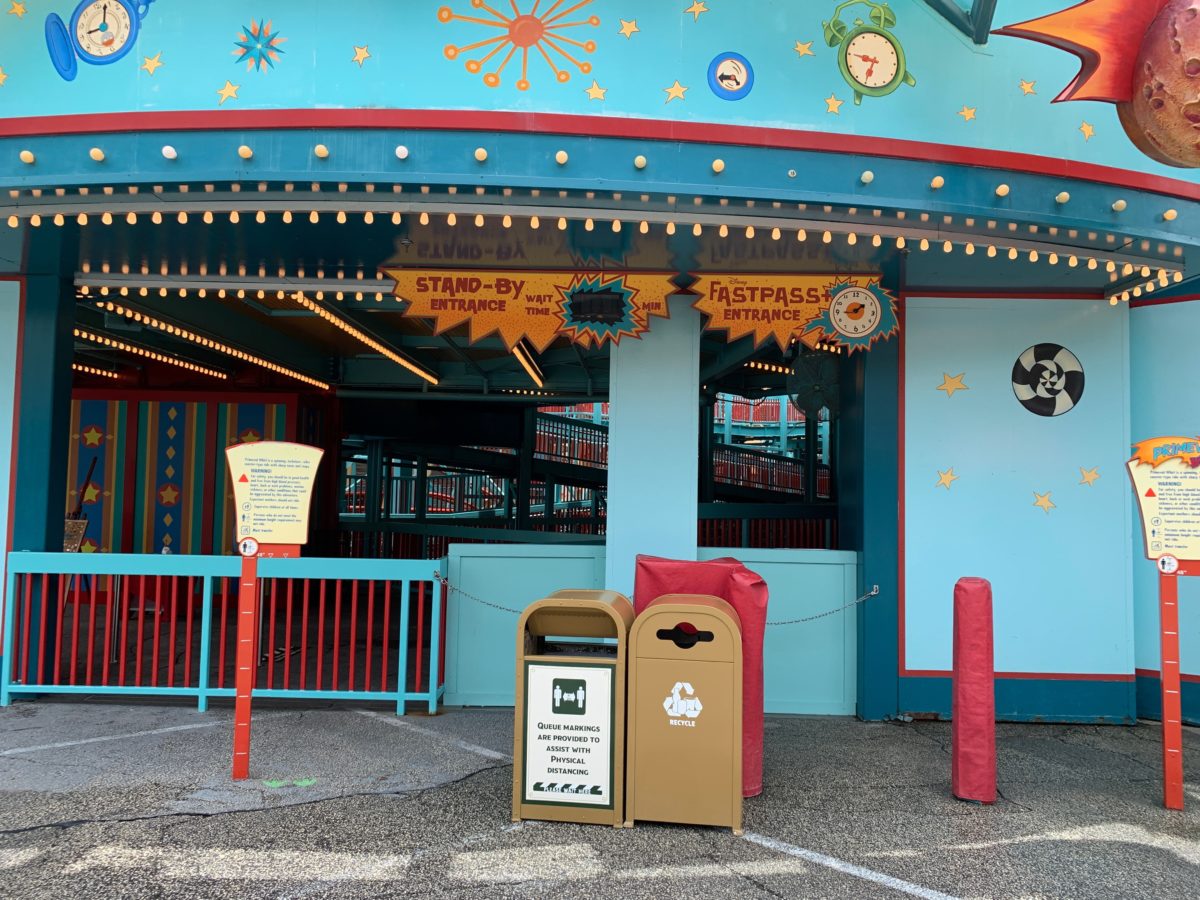 For now, these simple boards and chain ropes block the entrance, though that's likely to change in the future.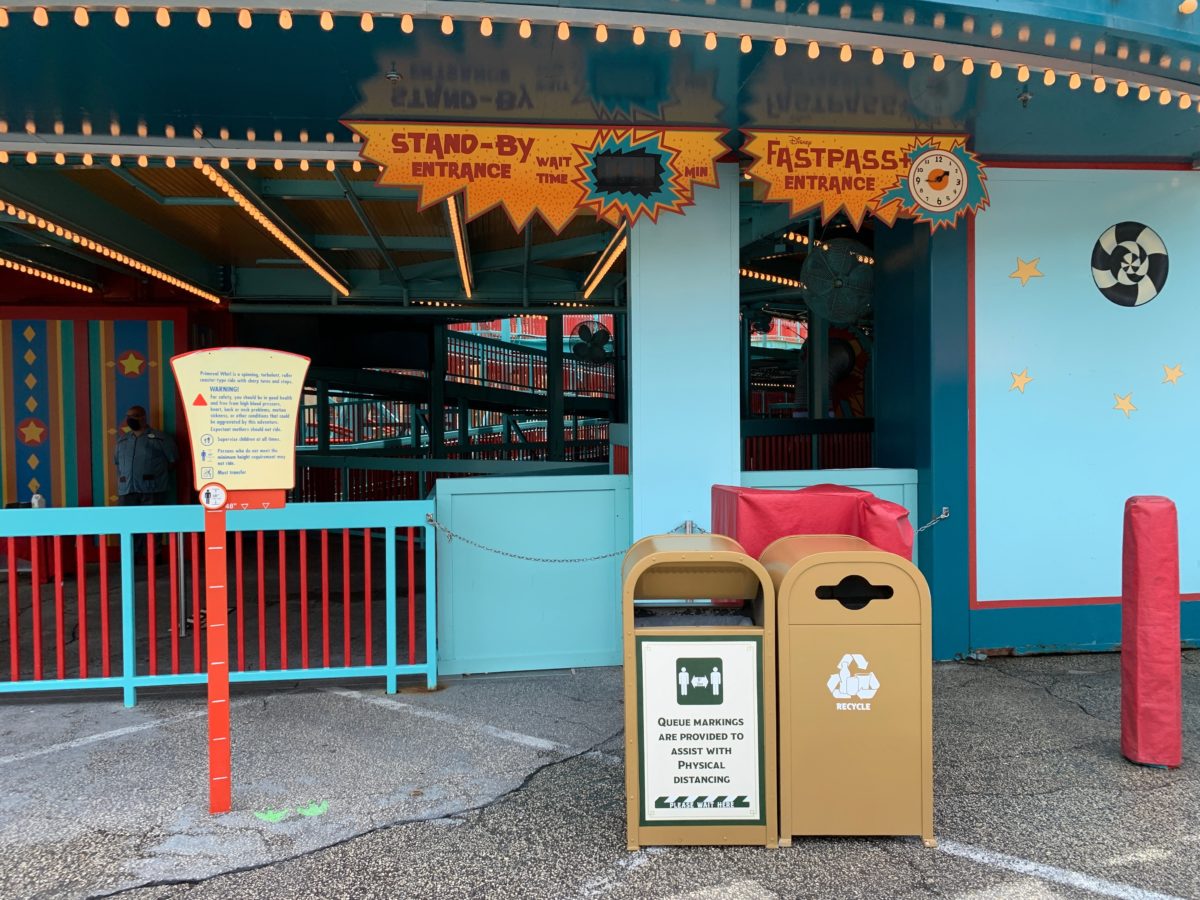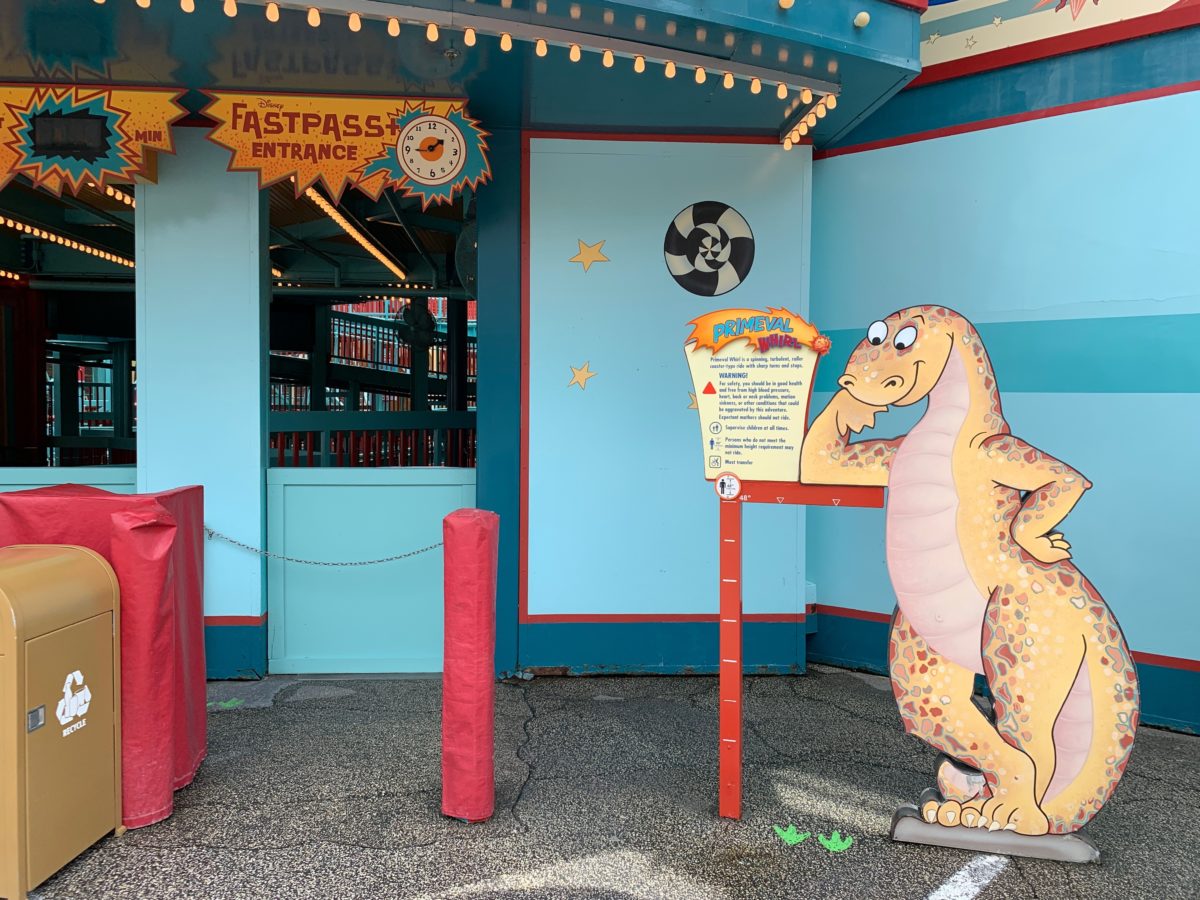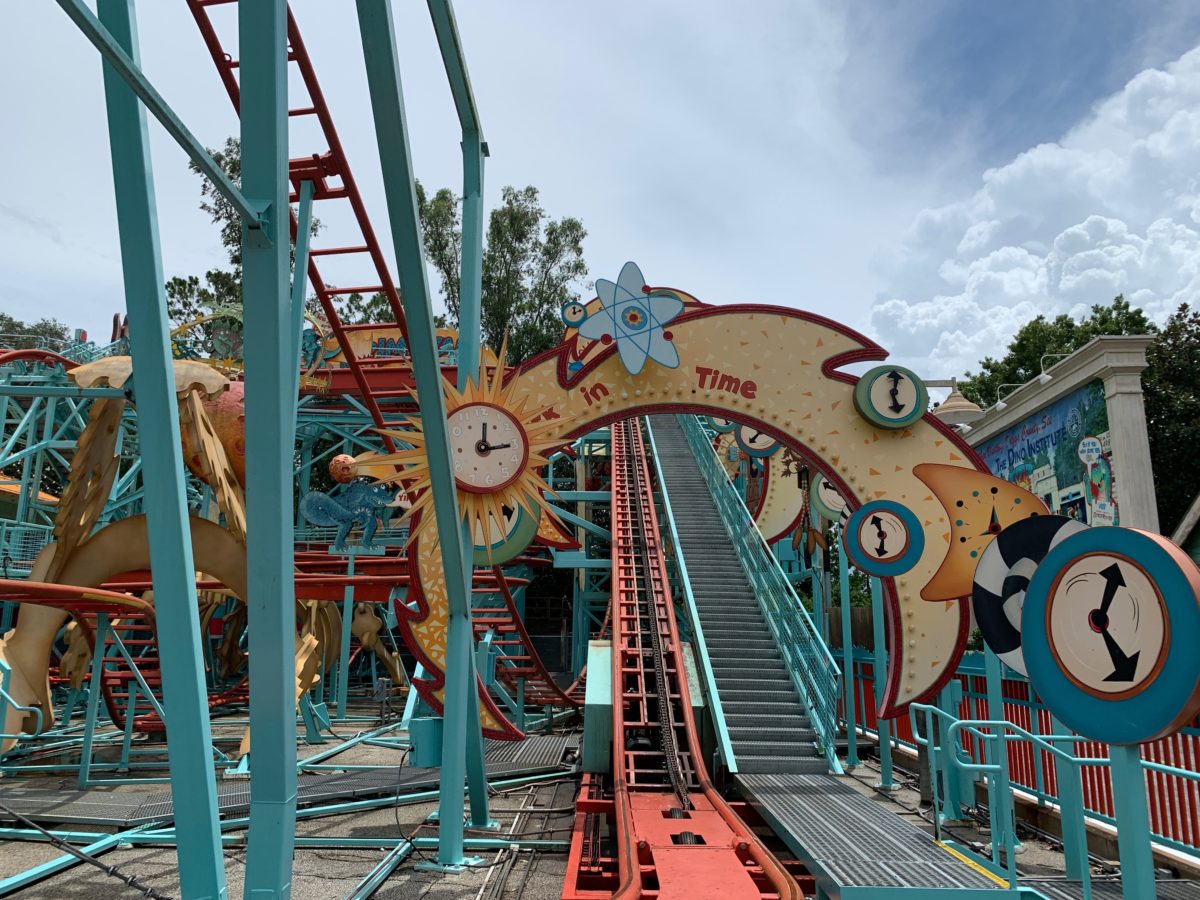 As we reported yesterday, the ride vehicles have been removed from the track. Sadly, with the closure, those time machines will never spin again.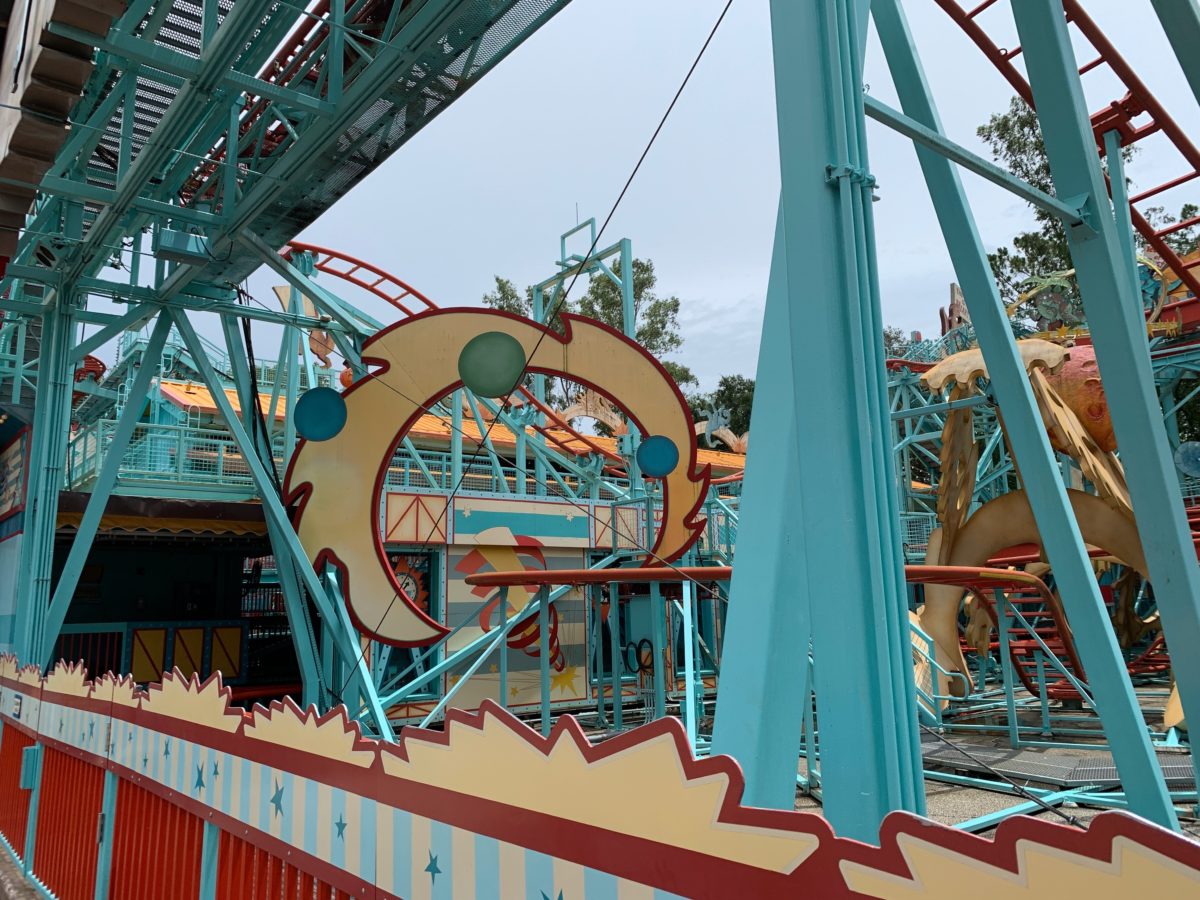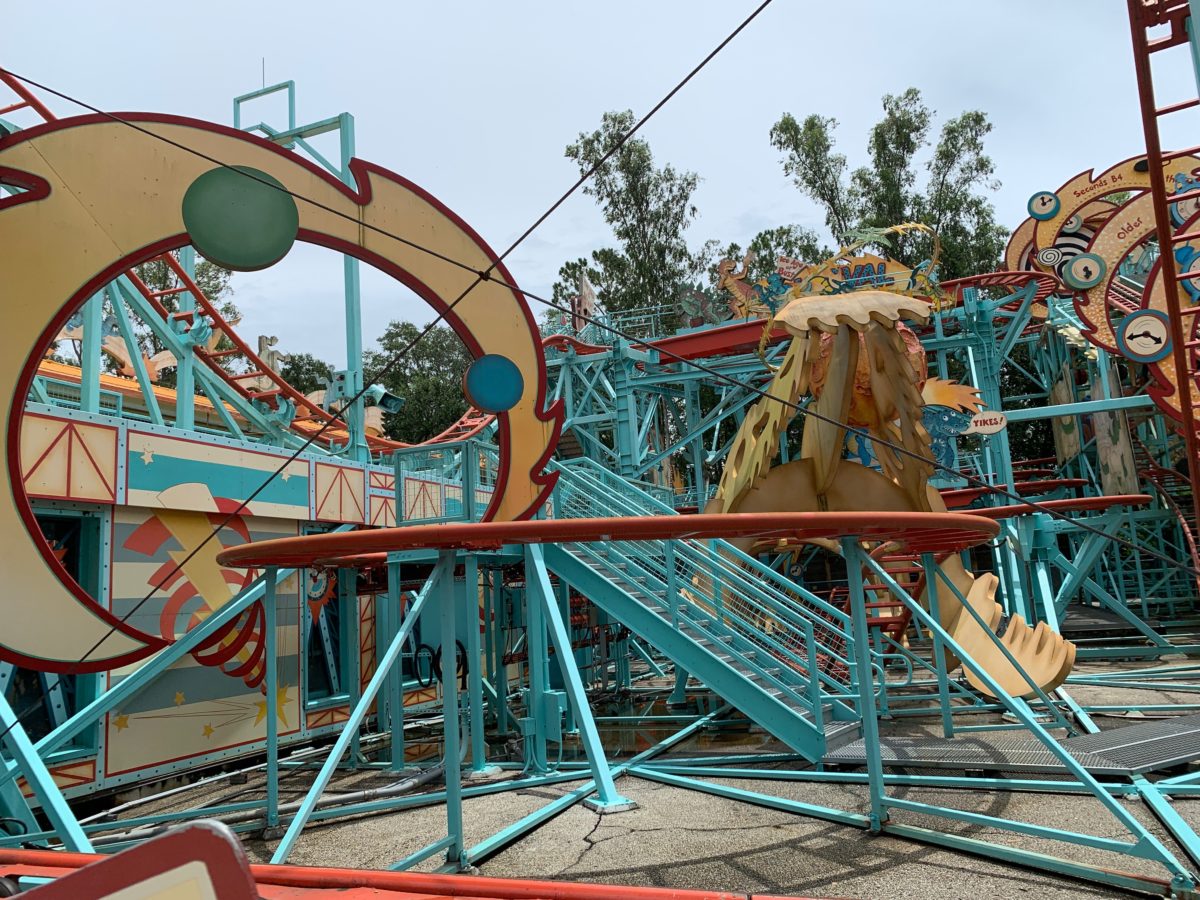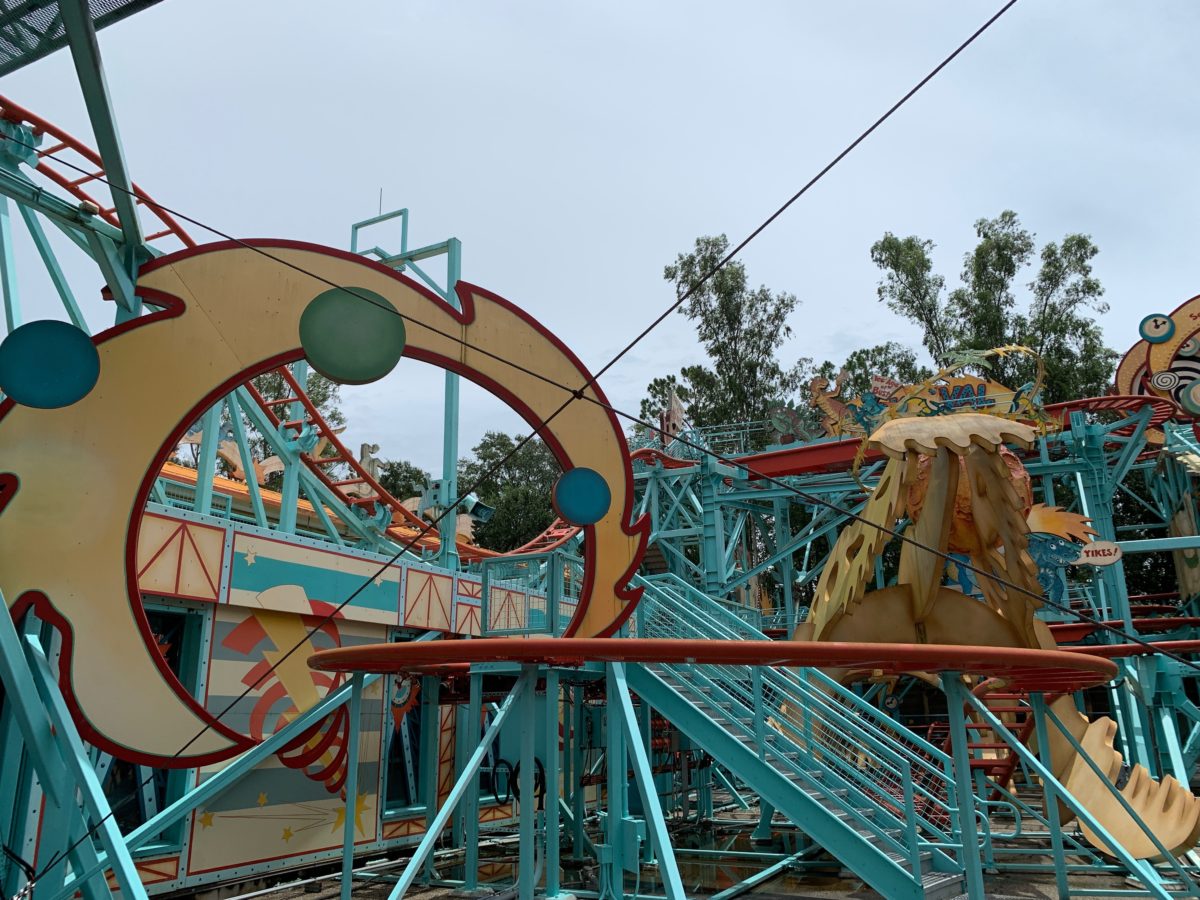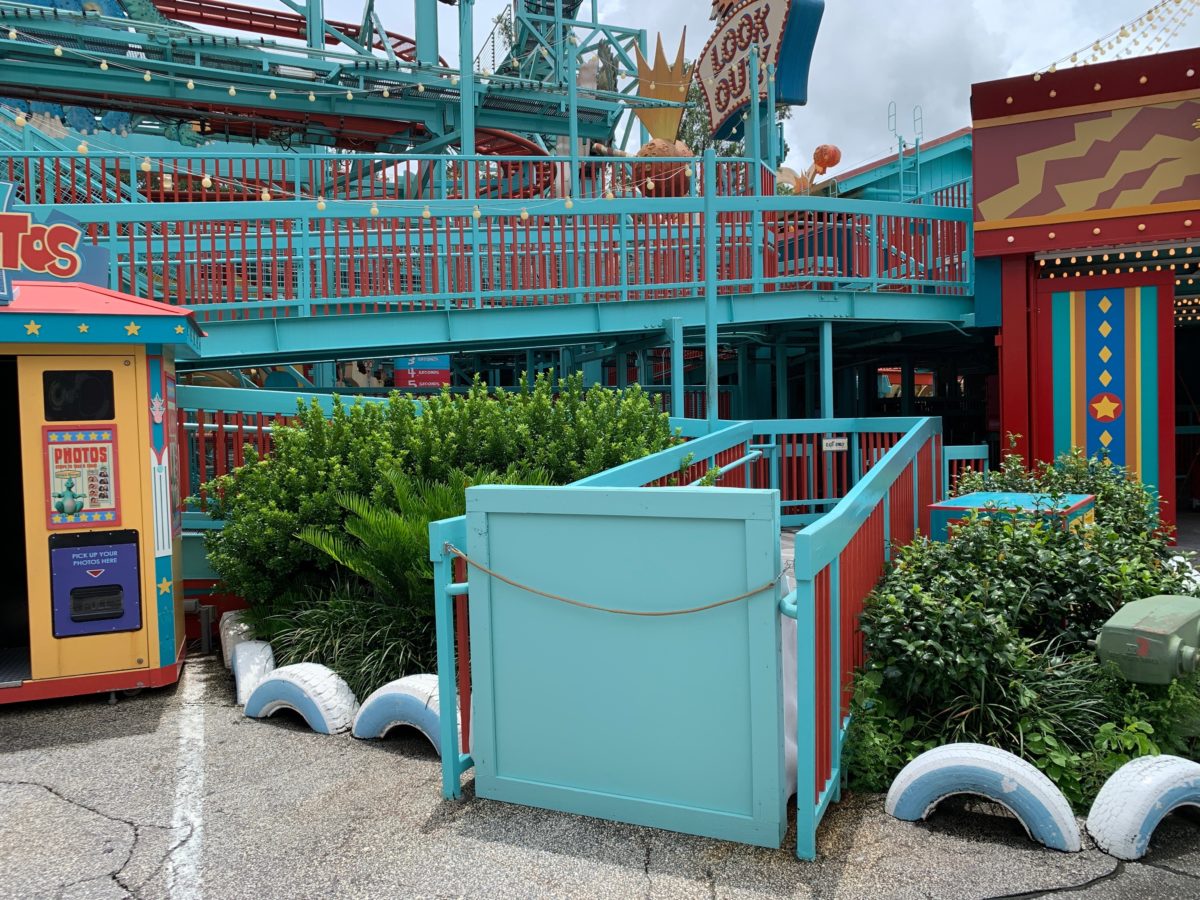 The exit is also boarded up.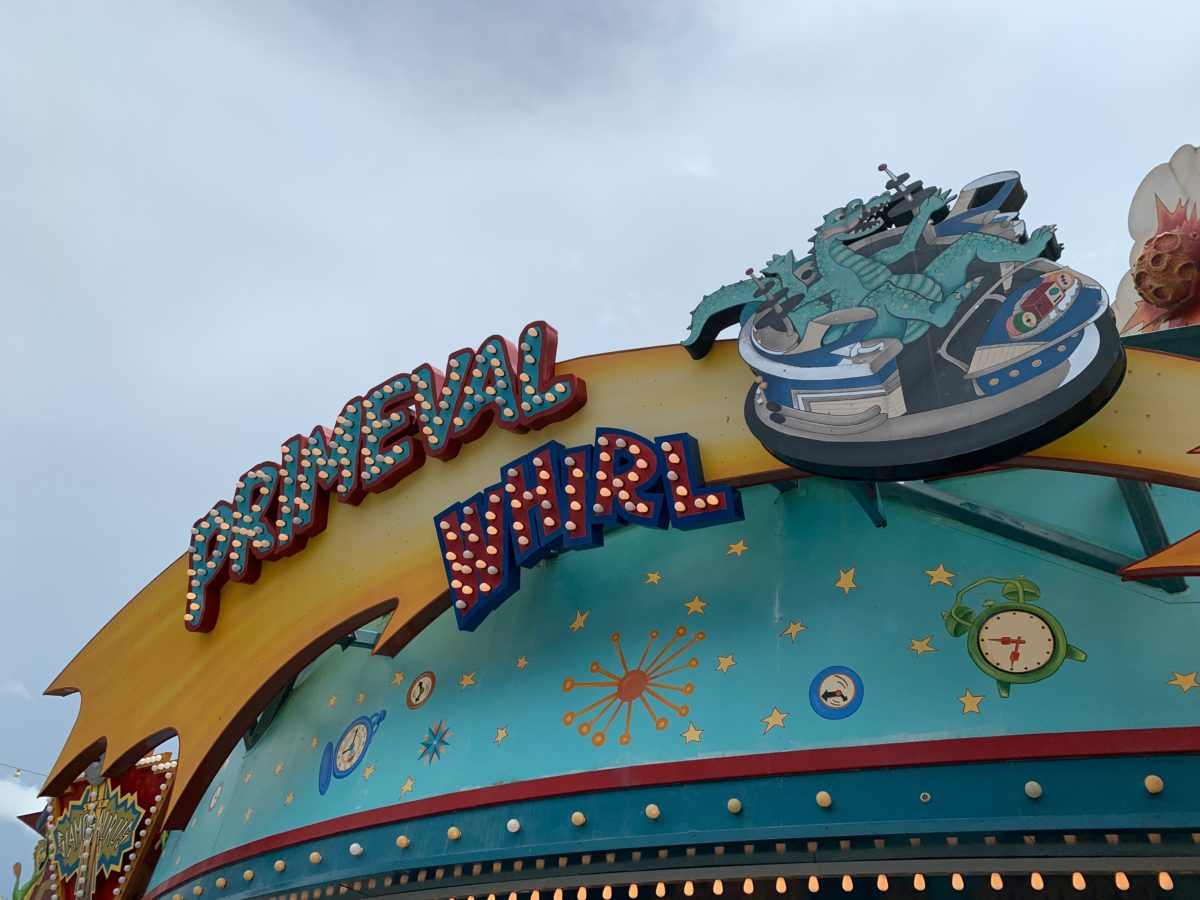 You'll need a time machine of your own to experience Primeval Whirl again. (I wonder if The Dino Institute would let me borrow one of theirs?)