When you think of the Four Seasons Resort Orlando at Walt Disney World, you think the height of luxury, and what's more lavish than having a temperature-controlled wine dispenser in your suite? Well, we were lucky enough to have one of these fancy gourmet gadgets in our room during our recent stay at the Four Seasons, and we decided to indulge… Presenting the Plum wine machine: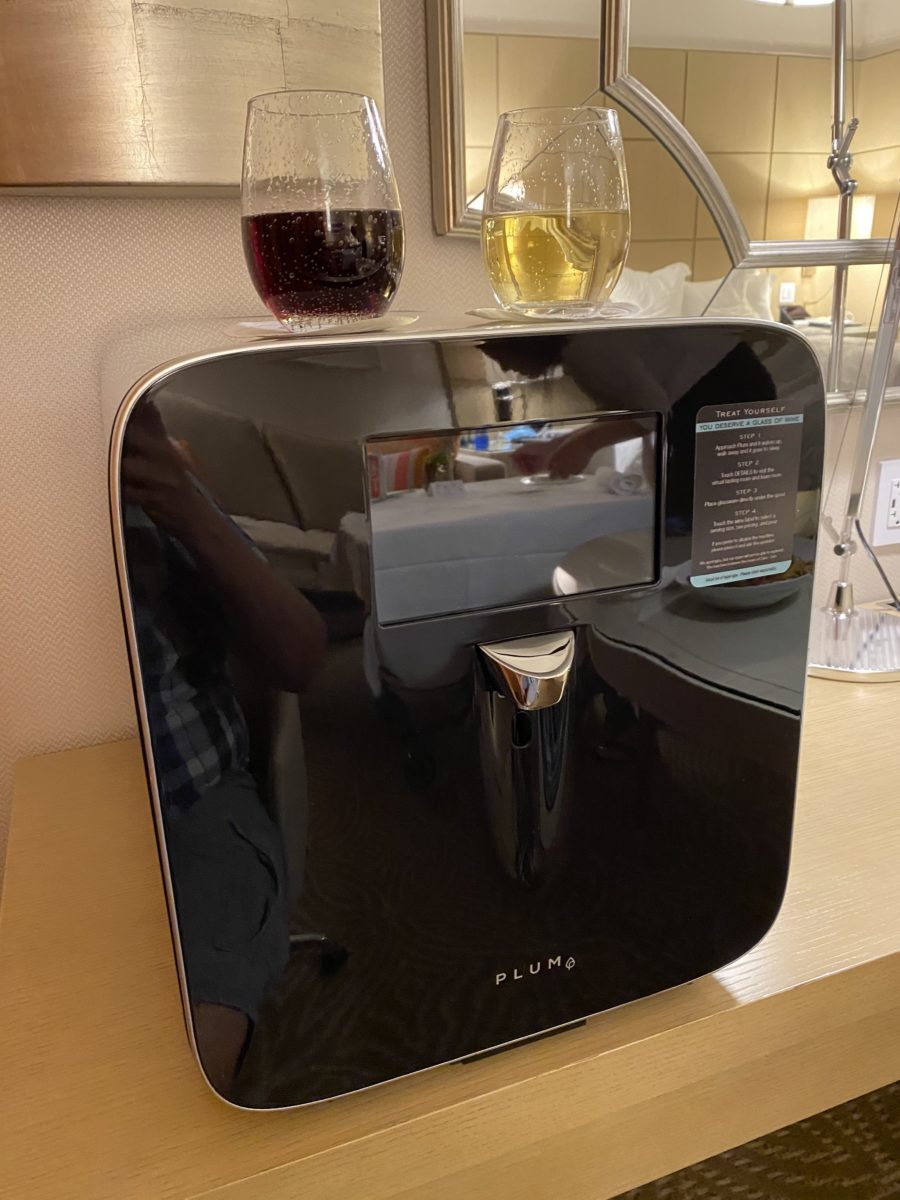 Here's how luxury home goods retailer Williams-Sonoma describes the machine:
Plum is the world's first super-automatic wine dispenser for the home bar. This sleek unit serves as a wine preservation system for almost any standard 750ml bottle, a silent refrigerator that chills each varietal to the perfect serving temperature and a virtual sommelier that offers information about the wine you're drinking. Plum even connects with your smartphone to provide more in-depth information about wine and winemaking.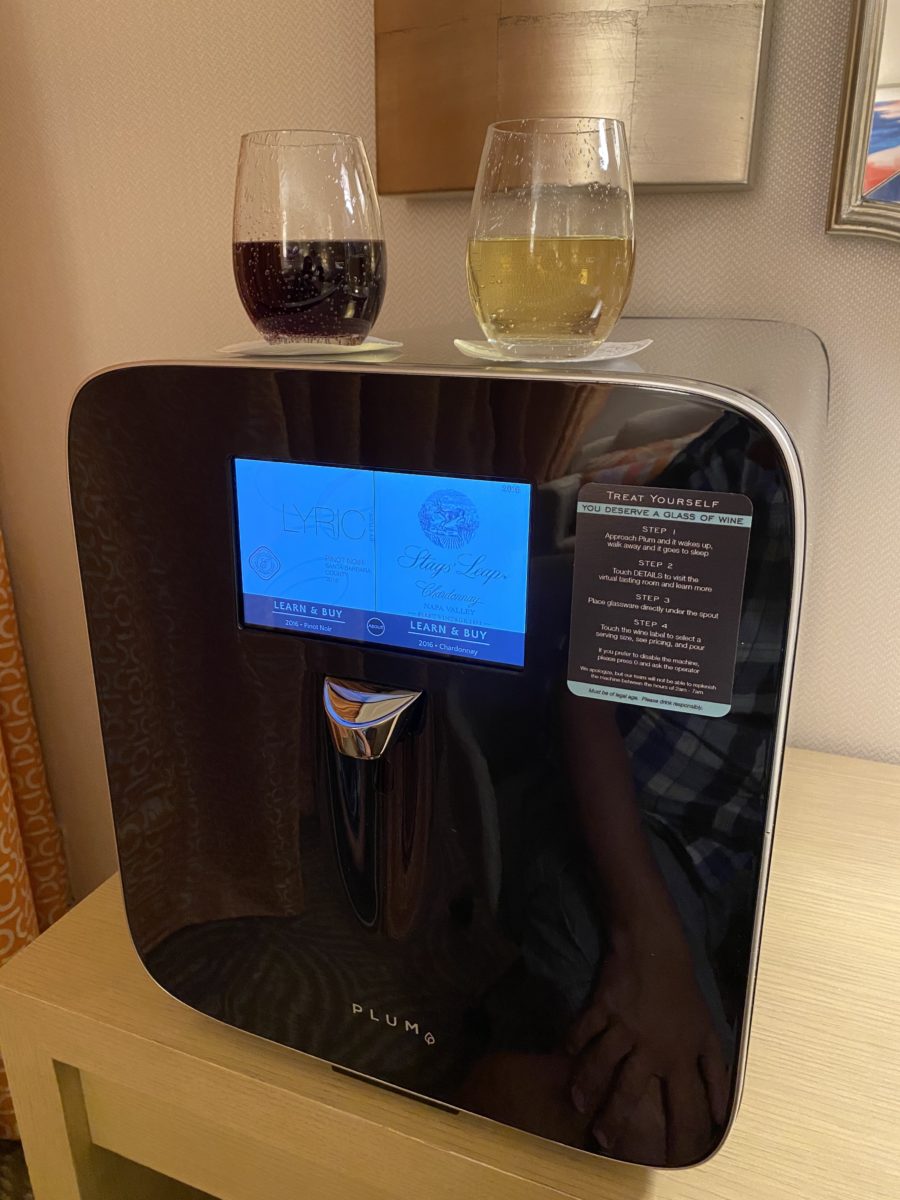 With a four-step process, guests can easily access a glass of wine chilled to an exact temperature from the comfort of their room. This is definitely a plus right now given the current COVID-19 safety measures in place, where most guests are looking to opt for in-room lounging as opposed to lingering around a bar.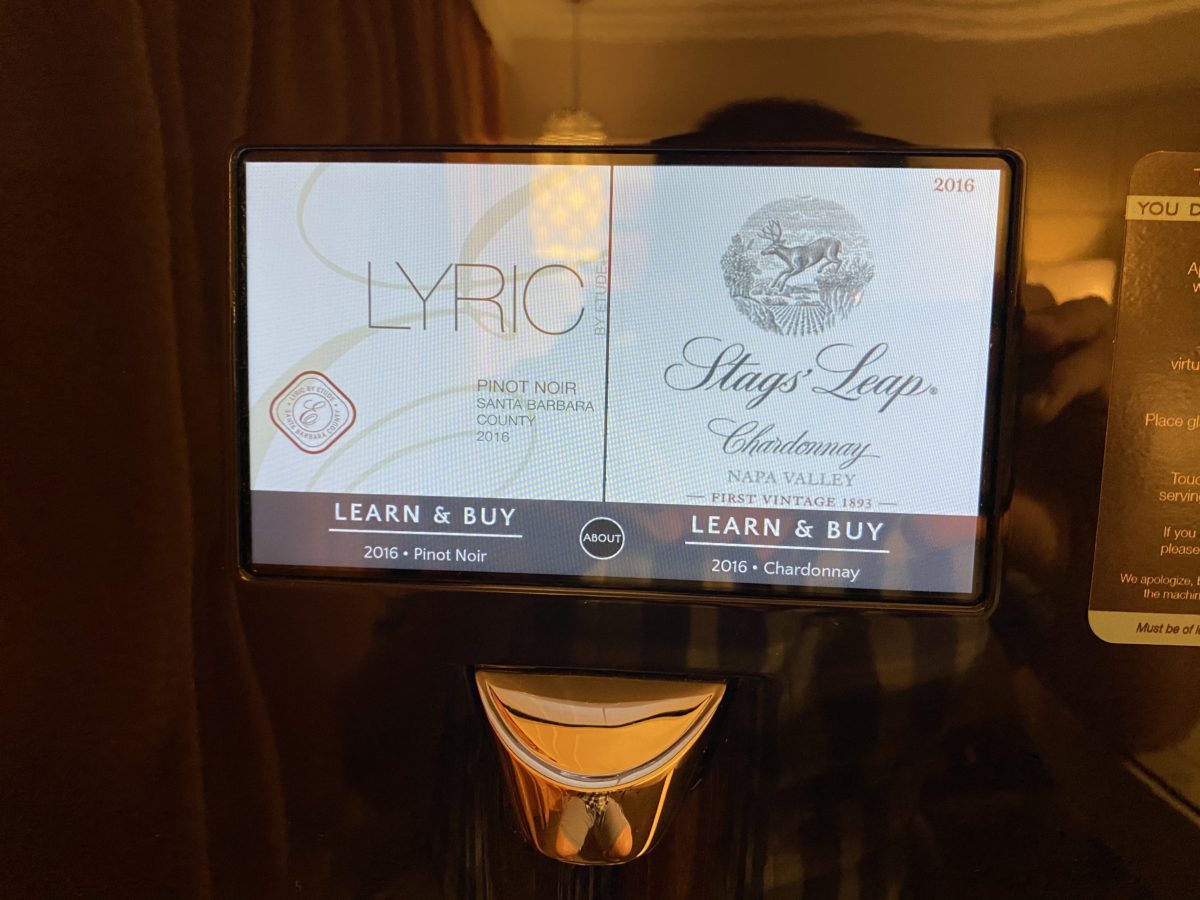 A slideshow plays before you get to the wine options, showing off the two bottles loaded into the machine. The Plum is also equipped with a parental lock.
There are two wine bottles inside the machine: Lyric Pinot Noir from Santa Barbara Country, as well as a Stags' Leap Chardonnay from Napa Valley. Both bottles are from 2016.
When you tap the screen, you are brought to a menu that tells you more about each wine, as well as pricing per glass. A 5 oz glass will cost you $16.00, which may seem on the pricey side, but is still on par with what you'd pay if dining out at any restaurant.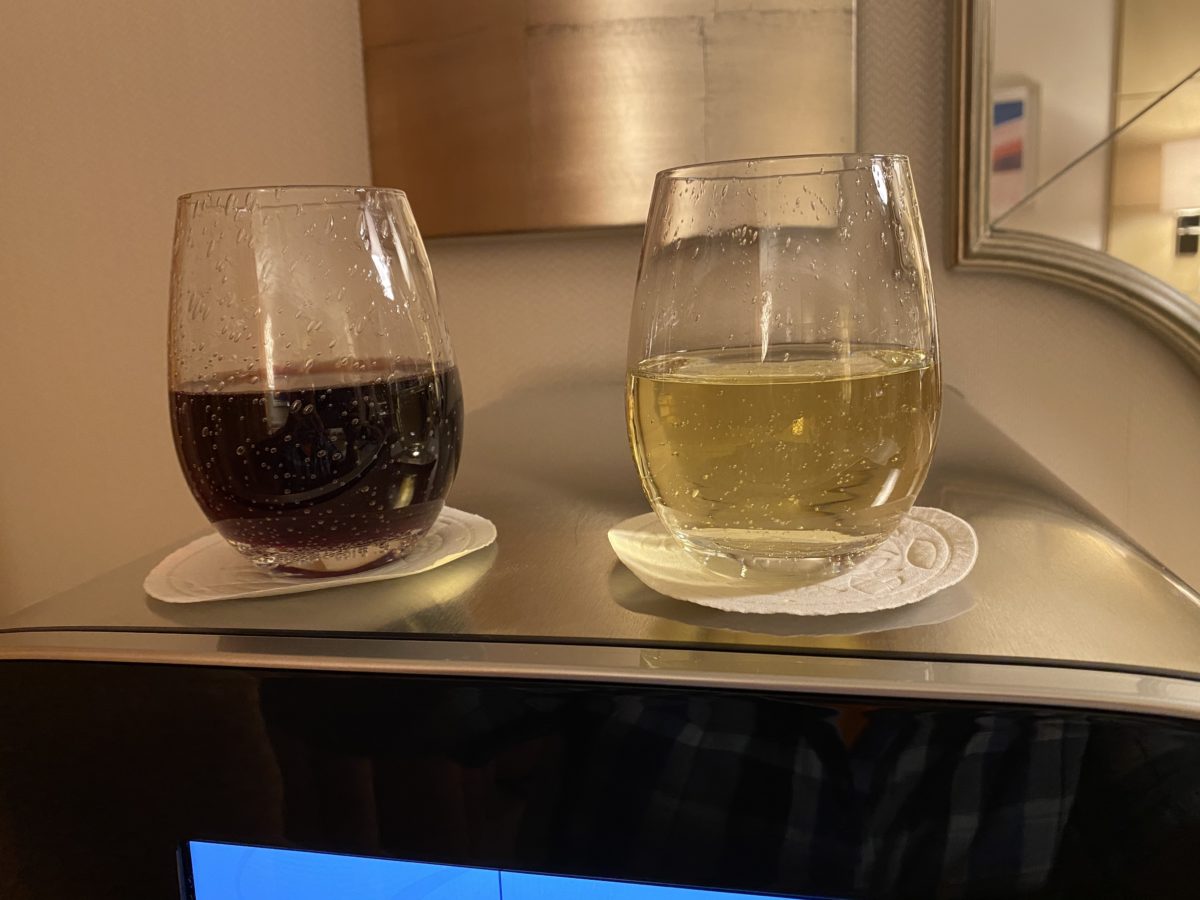 Once you've selected your wine of choice, the $16.00 fee will be added to your folio before you continued on. Next, you place the glass under the spout and your wine will be decanted perfectly. You can watch our full experience and how to use the Plum wine machine in the video below:
So, what do you think of the in-room wine machine? Would you spring for a glass or two for a night in? Let us know in the comments!
While also staying at the Four Seasons Resort, make sure to check out the Good Morning Breakfast with Goofy & His Pals, one of the few character dining experiences currently occurring at the Walt Disney World Resort.