The Disney Parks Blog has revealed new changes to the Haunted Mansion at Disneyland Resort in anticipation of the park's reopening on April 30th.
The Parks Blog said, "Upon your return to the Haunted Mansion at Disneyland park, you may discover the ghosts have been busy updating a few elements in and around the estate…"
"April to December" returns to the Haunted Mansion! An original portrait, she formerly hung in the hallway with the other portraits, but she was replaced by Master Gracey when the transformation effect was upgraded in 2005. Now she hangs on the wall across from the Doom Buggies in the load area. As you approach your Buggy, watch her eerie aging.
The happy haunts have been hard at work in their haunted home.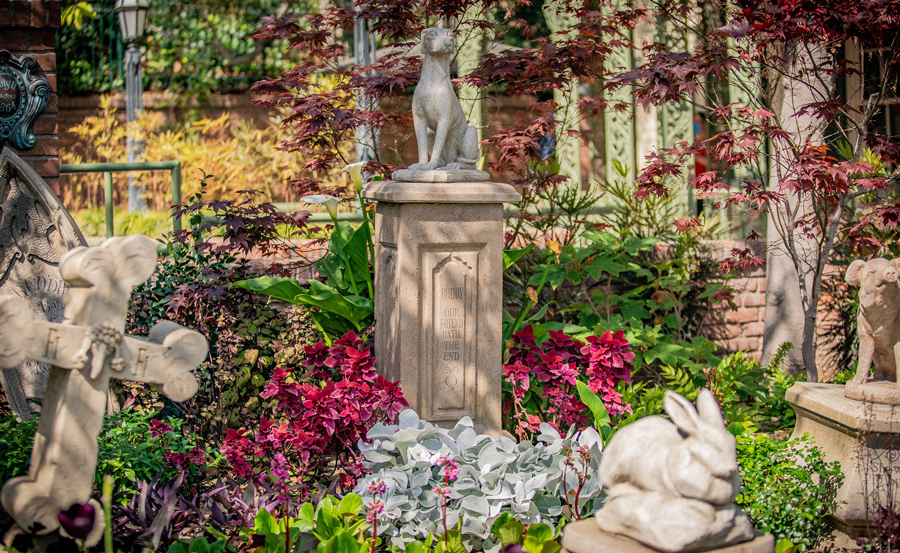 Outside, freshly landscaped details now adorn the site for dearly departed pets, representing their stories from beyond the grave.
Disney also posted a preview of the changes to the Haunted Mansion on their TikTok.
Follow DLNT for more updates on Disneyland's reopening.